Primarily, if you plan to visit Turkey for its vibrant LGBTQ+ nightlife and picturesque holiday destinations, we highly recommend making your way to Bodrum directly. Furthermore, if you are seeking Turkey's hidden gem – a tranquil seaside resort with stunning hotels, delectable cuisine, beautiful beaches, and a charming old town – then this city might be a perfect choice.
In Turkey, homosexuality is not illegal. Although there is no tyranny on the scale of many nations in the Middle East, it's important to note that attitudes towards the LGBT community may vary outside of the major tourist locations. However, Bodrum is known for its tolerance towards the community.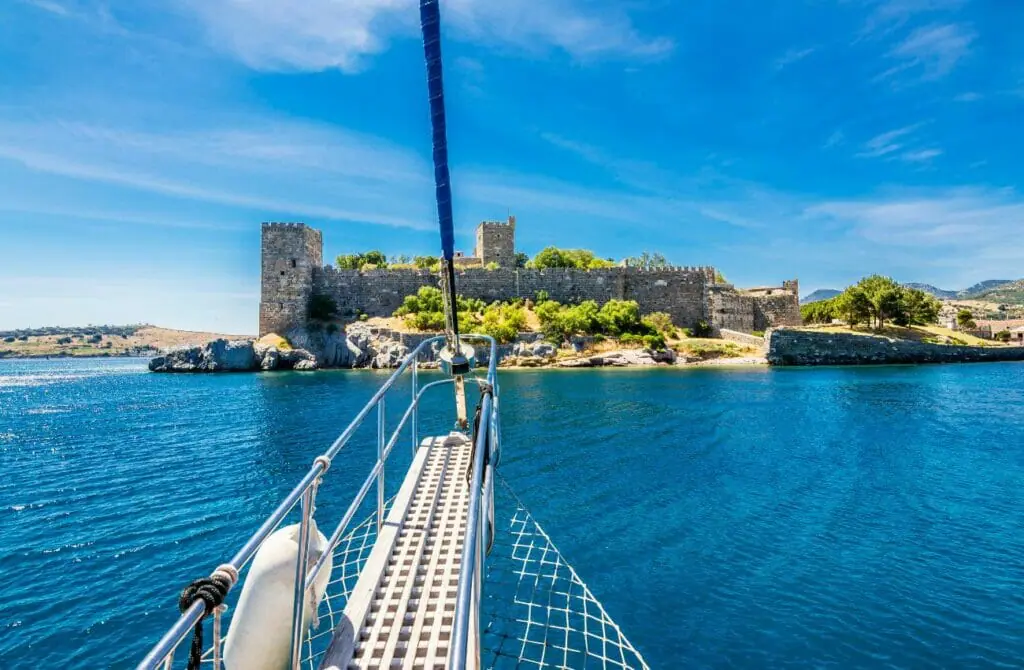 Regarding attractions in the Bodrum Peninsula, it's only a short distance from the Greek island of Kos. With its marinas, bars, and trendy Istanbul visitors, the Bodrum peninsula has a French Riviera vibe with an eastern twist. The city boasts a rich history and was once home to The Mausoleum of Halikarnassus, one of the Seven Wonders of the Ancient World.
It has become a popular tourist destination known for its lush greenery, white houses, and stunning minarets. It's also a great starting point for exploring the Turkish coast and the adjacent fishing communities dotted along the blue Aegean Sea.
Here is our expert guide to the top gay-friendly pubs, restaurants, and hotels in Bodrum, as well as the best things to do while you're there.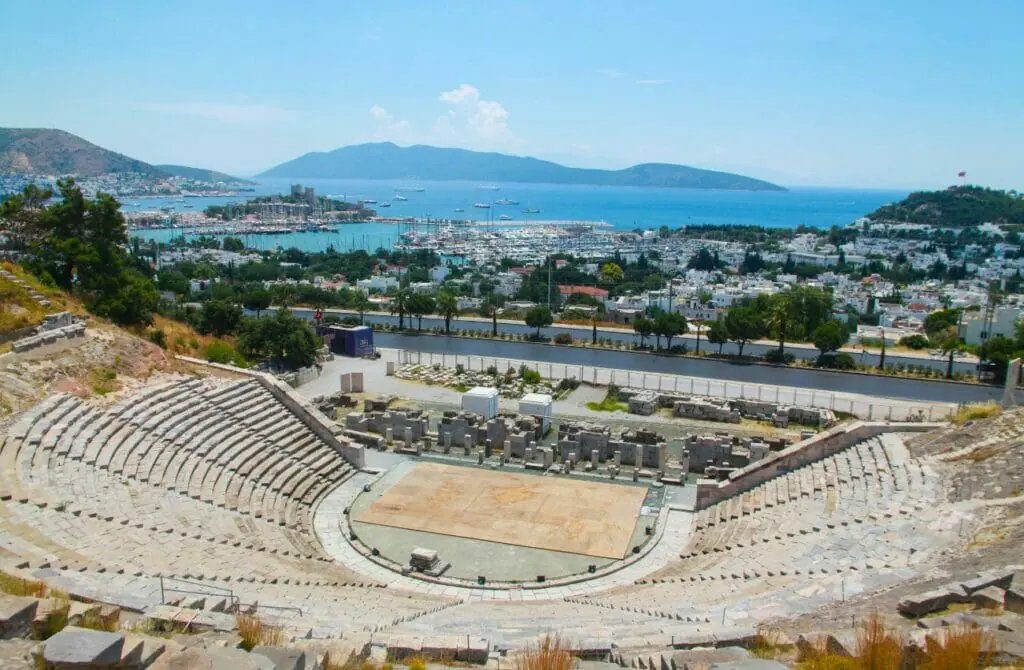 Attractions in Gay Bodrum, Turkey
Welcome to Gay Bodrum, darling! While the city may not be the most welcoming to the queer community, fear not! There are still plenty of fabulous things for you to do while keeping things low-key. First and foremost, you must visit some of the city's most iconic landmarks and attractions, dahling!
Take in history and culture by visiting museums, art galleries, and historical monuments. And don't forget to marvel at the stunning architecture, explore parks and gardens, and indulge in the local cuisine. But that's not all, darling! Gay or straight, there's always something to do in Gay Bodrum.
Immerse yourself in the local culture by attending cultural events like festivals, concerts, and shows. Trust us; there's always something fun and exciting happening in this fabulous city. Remember, discretion is key in a city that's not always welcoming to our fabulous community. So, keep it lowkey and enjoy all the wonderful things Gay Bodrum has to offer!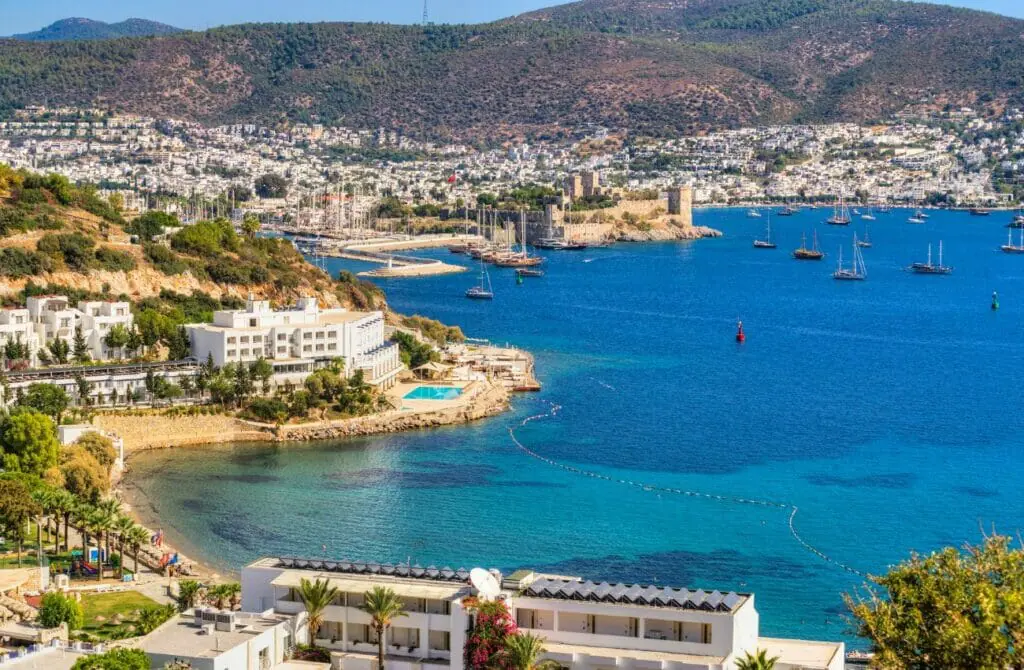 The Pamukkale and Hierapolis adventure offers the perfect combination of nature and culture. The stunning travertine terraces of Pamukkale will leave you amazed, and the natural springs are a great way to relax and rejuvenate. As you stroll through the colonnaded streets of Hierapolis, you can imagine what this once-thriving spa city was like in its heyday.
And once you're hungry, indulge in delicious Turkish cuisine for lunch and chill out for the remainder of the day. You can also dip in the special hot springs, known as Cleopatra's Pools, and float in a range of beautiful spots while relaxing for hours.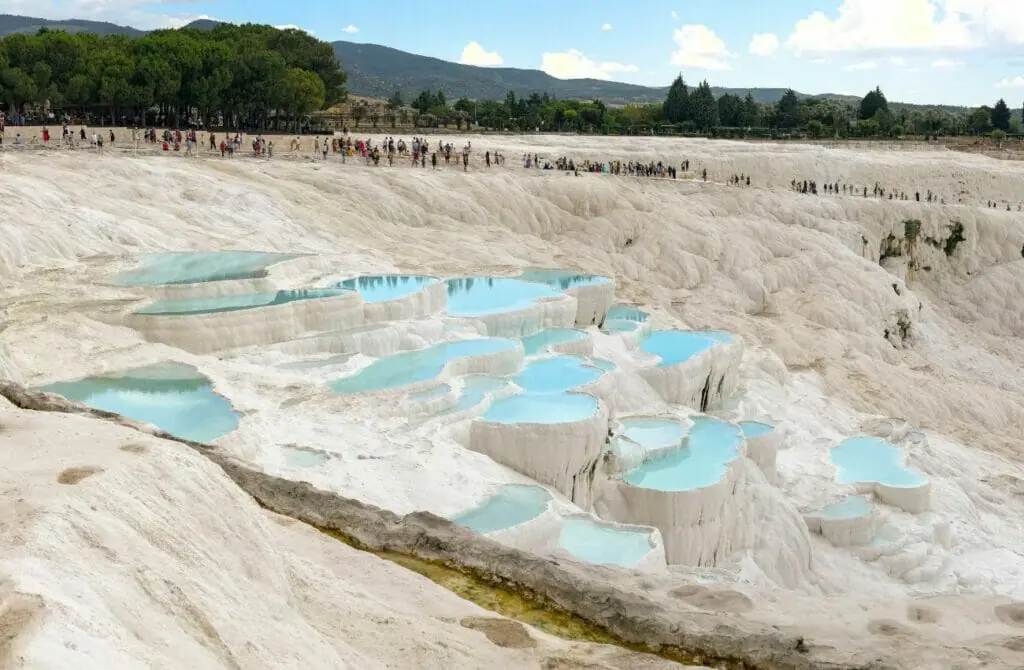 We offer you exactly if you want to experience a unique adventure that will make this holiday the best you've ever had. Explore the delights of the only Bodrum Aquapark on an adventure of a lifetime.
This magnificent Aquapark spans over 40,000 square meters and features daring rides such as the hair-raising kamikaze slider and several near-vertical slides, a wavy swimming pool, a zone to enjoy, and even a massive Jacuzzi bathtub. So list it up!
Blue Cruise Around Bodrum Bays
Exploring the stunning blue waters of Bodrum Bay is a must-do activity. Sail along the beautiful coastlines of the Bodrum Peninsula and take in the breathtaking vistas of the Taurus Mountains. After cruising, take some time to swim and relax on the private beaches.
Once you're ready for lunch, enjoy a nice meal on board and bask in the Turkish sunlight as spending a day in the sun and sea on a cruise around Bodrum Bay is a fantastic way to unwind. Swim in a variety of stunning locations and relax on private beaches.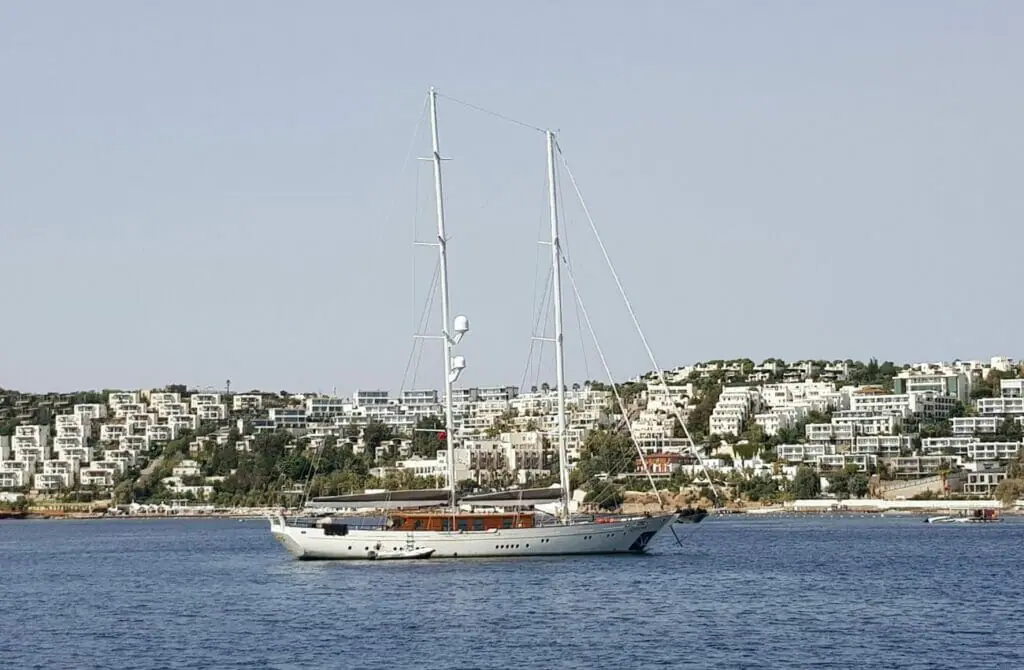 If you're looking for a relaxing vacation, a Kos Island Tour from Bodrum may be just what you need. Several Greek islands are so close to the Turkish coast that it seems like a short swim could take you to their shores. You can make this dream a reality by visiting beautiful Kos Island from Bodrum.
While you're there, don't miss the chance to visit the Asklepieion archaeological site. This is the oldest healing facility in the ancient world and the most notable monument on the island of Kos. Take a journey through history as you hear the stories of the old miracles, and feast your eyes on the splendors of this magnificent island.
Don't miss out on this wonderful opportunity to explore the stunning beauty and history of Kos Island. Book your tour today and experience the magic of this hidden gem!
Ephesus and House of Virgin Mary
Ephesus and the Palace of the Virgin Mary are worth seeing for their majestic architecture, outstanding sculptures, and magnificent artwork. A walking tour of the remains of Ephesus, once a significant Roman seaport, is a great way to explore this historical site. The Library of Celsus and the Great Theater are among its most impressive features.
Visitors can also experience the beauty of the House of Mary, which according to popular belief, is a place where a chapel commemorates the final residence of Mary placed.
Taking time to experience the spiritual ambiance of this holy site can be a peaceful and moving experience.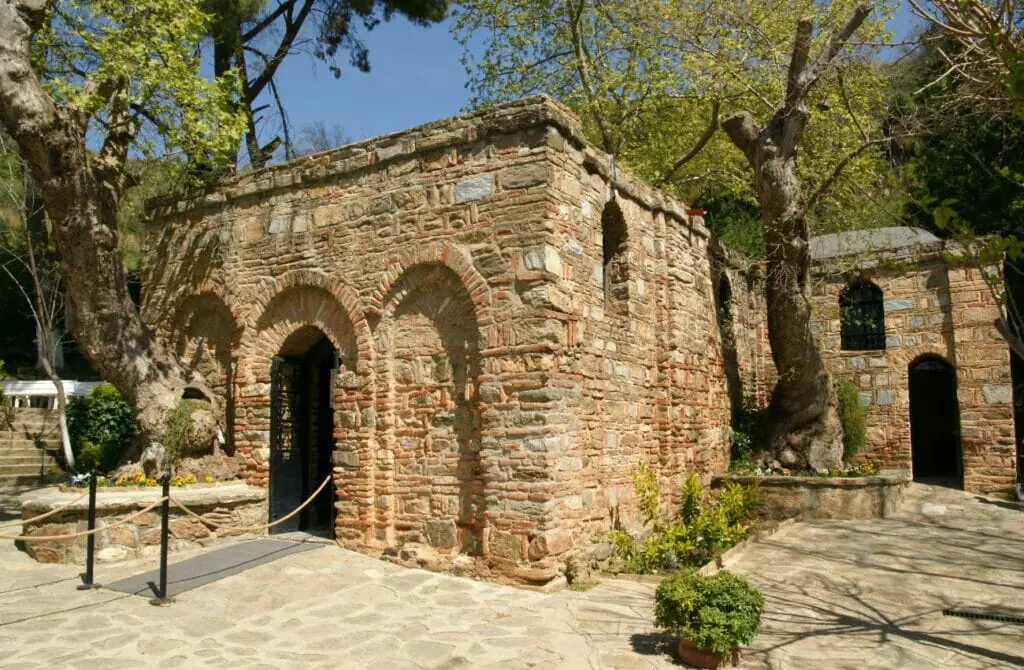 Karnas Vineyards is Turkey's only vineyard producing Zinfandel wines; you'll walk through the vineyard to get to the cellar for supper. It is a lovely yard home to Turkey's first vinery to cultivate the Zinfandel varietal.
It is a boutique winery that produces award-winning wines on its single vineyard using traditional procedures. You can tour the farm, olive groves, and vineyards, as well as participate in wine tastings and food and wine events.
Bodrum Museum of Underwater Archaeology
This museum is housed in the halls and towers of St. Peter's Castle and displays many collections of ancient items, including relics recovered from surrounding shipwrecks. The underwater archaeology is breathtaking in and of itself.
The amphorae, glassware, and ingots demonstrate how technologically advanced humans were at the time. The rooms are so comfy with air-conditioners on, and the views from the castle are amazing.
The gold-encrusted princess is wonderful, especially when her skeleton is near the tomb.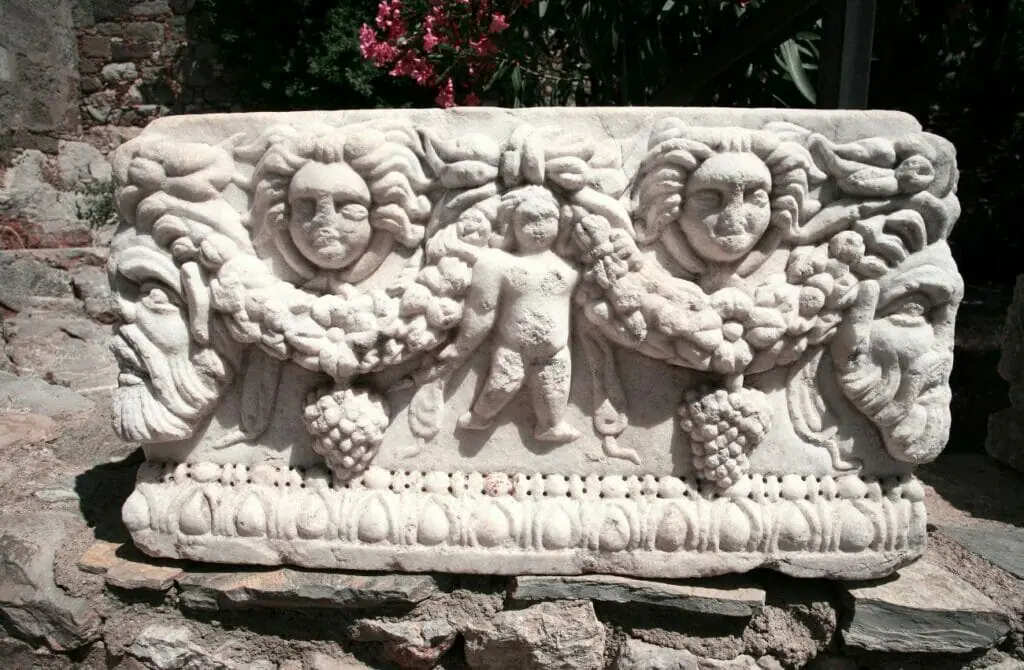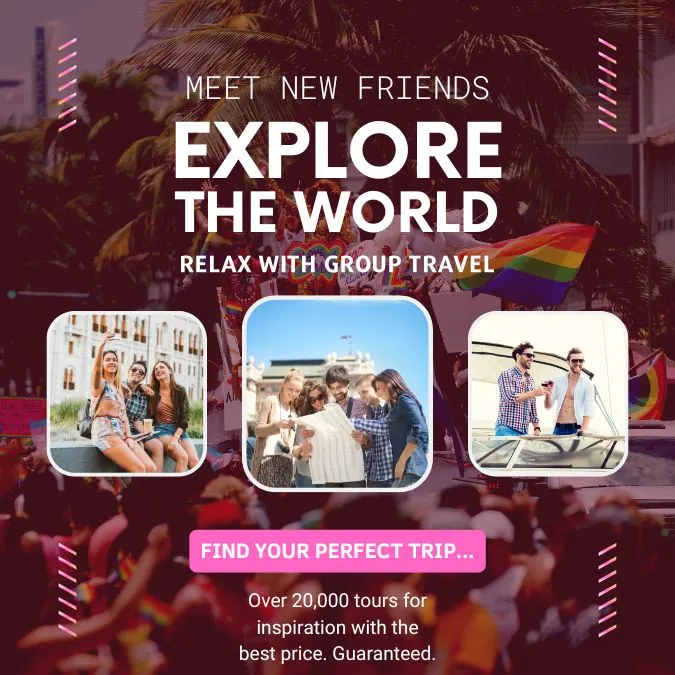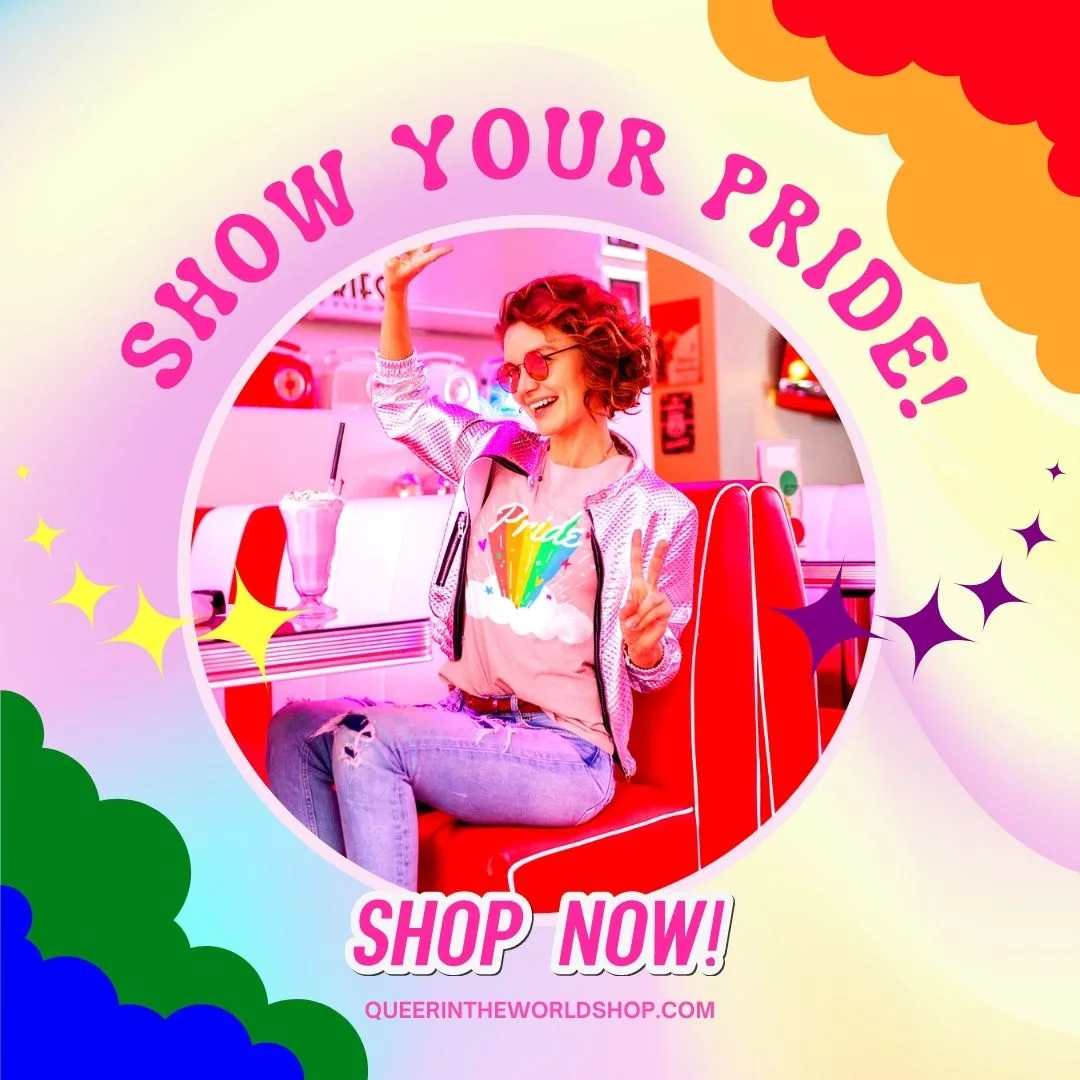 Gay-Friendly and Gay Hotels in Bodrum, Turkey
Oh, honey, let me tell you about being fabulous and feeling welcome at these hotels in Bodrum! Don't worry about other hotels that might not be as accepting; these gems are committed to being LGBTQ+ friendly and ensuring that all guests feel like they belong.
Being gay-friendly isn't just about waving a rainbow flag or using the right pronouns; it's about creating a safe and inclusive space for all guests. From non-discrimination policies to providing resources for LGBTQ+ travelers, these hotels go above and beyond to ensure you feel welcomed and supported. And honey, they don't stop there!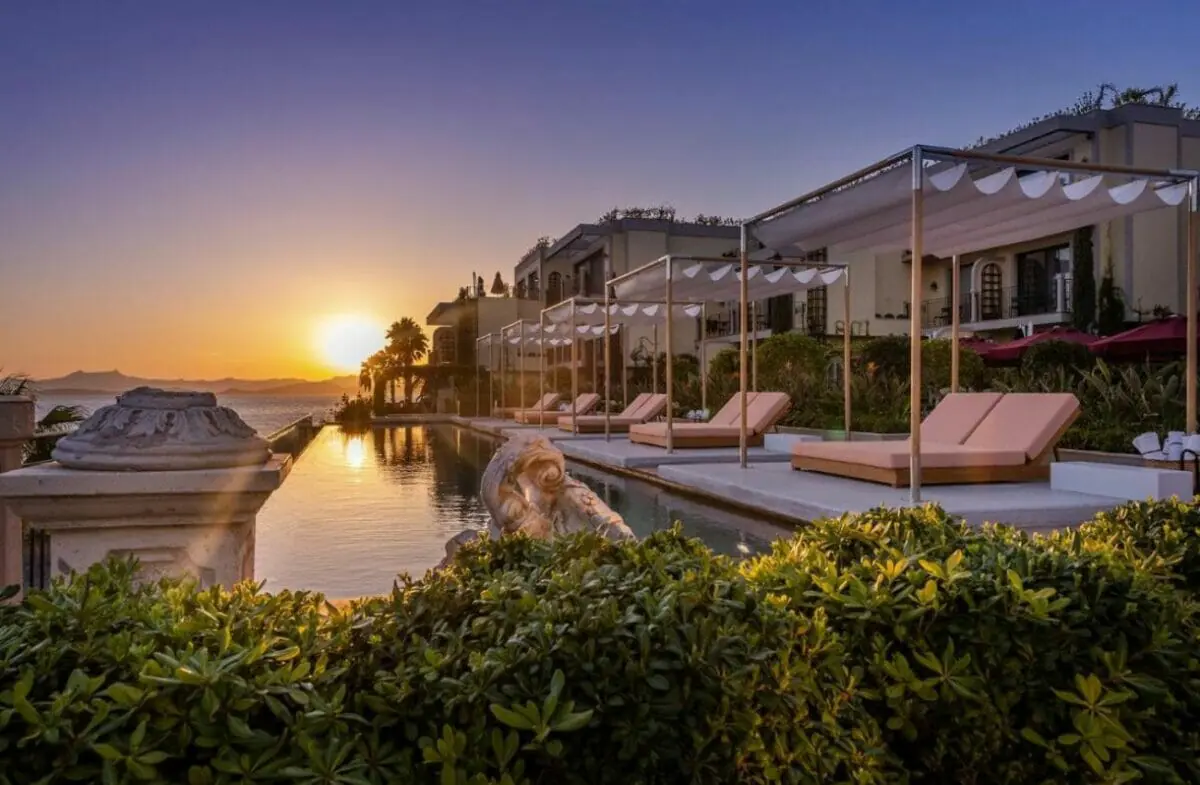 Some of these gay-friendly accommodations have extra amenities and literature about local LGBTQ+ events and resources. Plus, they might even be located in an area known for being LGBTQ+ friendly. Now, let me tell you about these fabulous hotels in Bodrum.
While there aren't any specifically gay hotels or resorts, these are the crème de la crème of gay-friendly accommodations. And if these don't tickle your fancy, don't worry; there are hundreds of other options in Bodrum to fit your budget and needs. So pack your bags, put on your most fabulous outfit, and get ready to feel welcome and accepted at these gay-friendly hotels in Bodrum!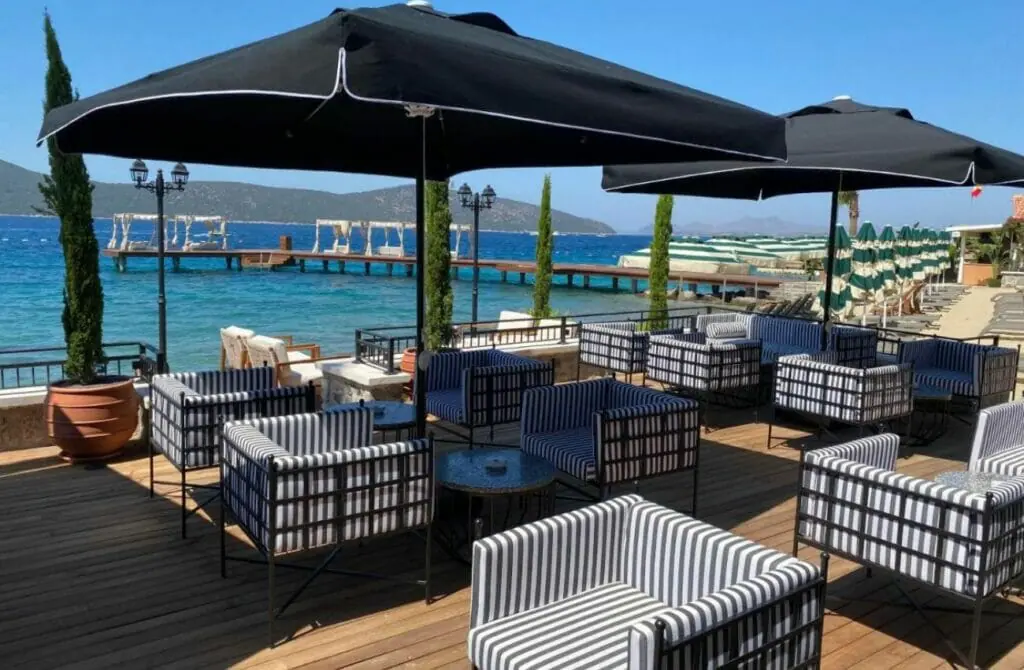 If you love being on the beach, this hotel is perfect!
With a private beach, beachfront dining, and beach cabanas, this hotel is ideal for you to soak up the rays. If you are having a tiring day, you can have a spa treatment, i.e., aromatherapy, massages, and body treatments by the onsite spa and Villa Nonna Spa.
After a nap, make a reservation at one of the three onsite restaurants, which provide gastronomic delights under the starry sky while being overwhelmed by international cuisine and al fresco dining.
Kick to the hotel's bar, which offers a fantastic getaway with a beach bar, a poolside bar, and a terrace, to name a few attractions. Here, your sense of sarcasm will collide with the regularly encountered moneyed gays.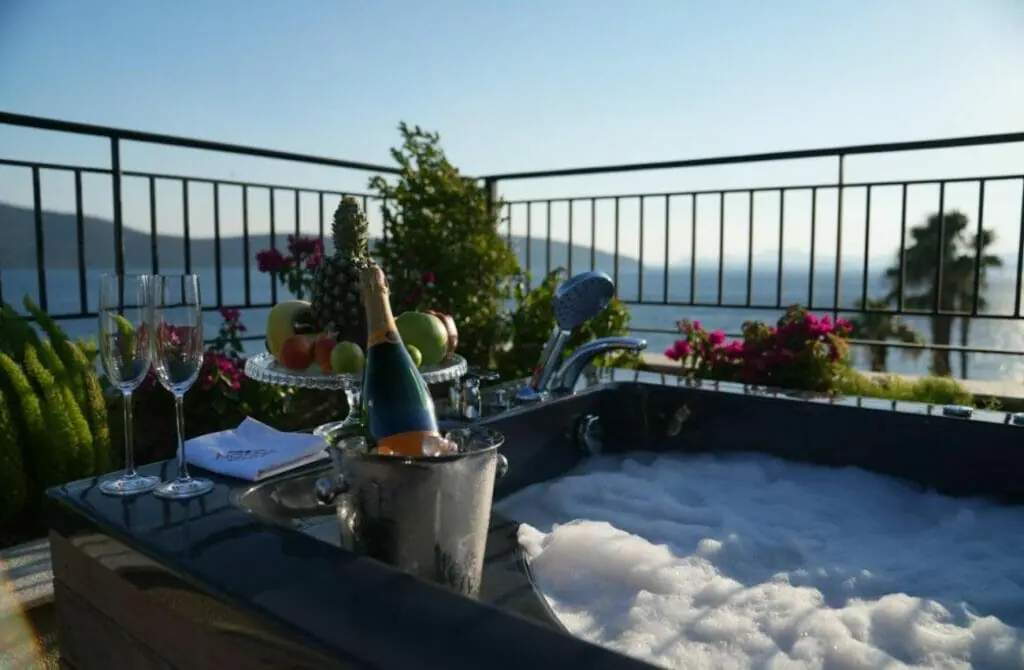 The Marmara is a magnificent gay-friendly hotel in Bodrum. There will be no screaming children! The Marmara is set on a hill with panoramic views of Kos Island and the bay. If you want to spend your Gay rights weekend in Bodrum in elegance, this is an excellent option.
Christian Allart, the toilet doors and super service. The airport is about a 15-minute drive away, and Bodrum Castle is within walking distance.
The Marmara is one of the best hotels in Bodrum because of its location and great decor. It's ideal for a romantic getaway.
El Vino Hotel & Suites is a sophisticated hotel in a fantastic location overlooking Bodrum Castle, full of beauty and character. Downtown Bodrum is within walking distance, and the shopping area and waterfront are right on your doorstep.
Sleep or wake up to natural light and a beautiful sea view. And if you are in your best mood, then after supper, you can go to the rooftop and enjoy the views. Besides this, the restaurant serves fresh seafood and healthy Mediterranean cuisine for your service. It's a family-owned hotel and one of the greatest locations to stay in town.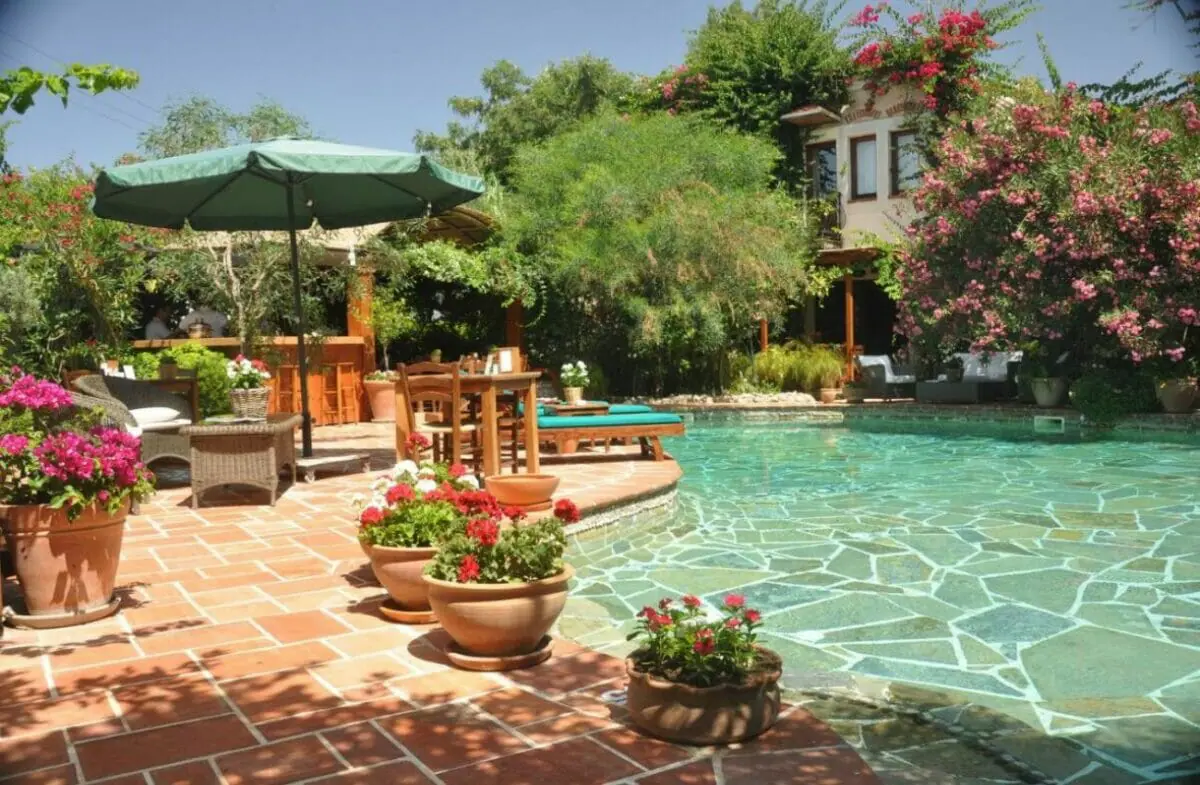 It is conveniently located near popular tourist destinations and the beach and is an excellent place to rest your tired feet. The primary draw of this hotel is an outdoor pool with free parasols and sun loungers that nurture the soul. In addition, the hotel serves breakfast buffet or traditional style depending on capacity, and yes, there is a busy nightlife with a bar and lobby crammed with hot chics.
Whether you want to be alone for a romantic retreat or assemble with a group to make new acquaintances, then Artunic Hotel is a great option that values elegance and atmosphere, that nature has everything.
The outdoor pool is among the amenities. Bar Street, with its numerous pubs and nightclubs, is only a three-minute walk away. If you are not in the mood to dance or drink, you can relax in Artunc's lush tropical garden, which includes lemon, mandarin, banana, and palm trees.
Isn't that what you want: to wake up to the sound of birds singing, to soak up the sun on plenty of pool loungers surrounded by lush gardens, to get dark in the bar, and to fill your belly with the best Turkish dishes?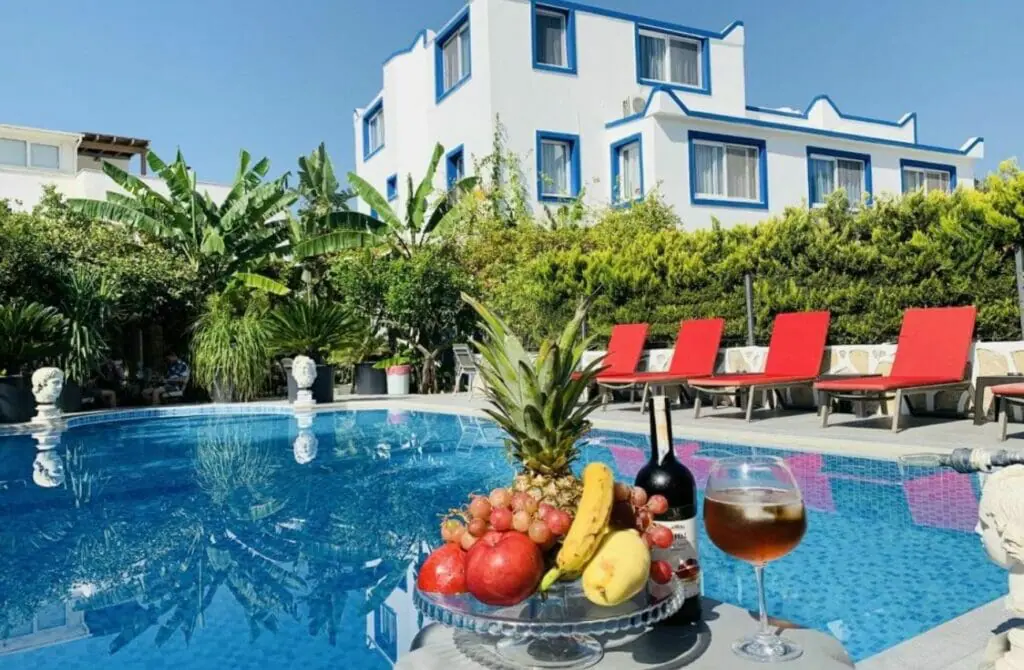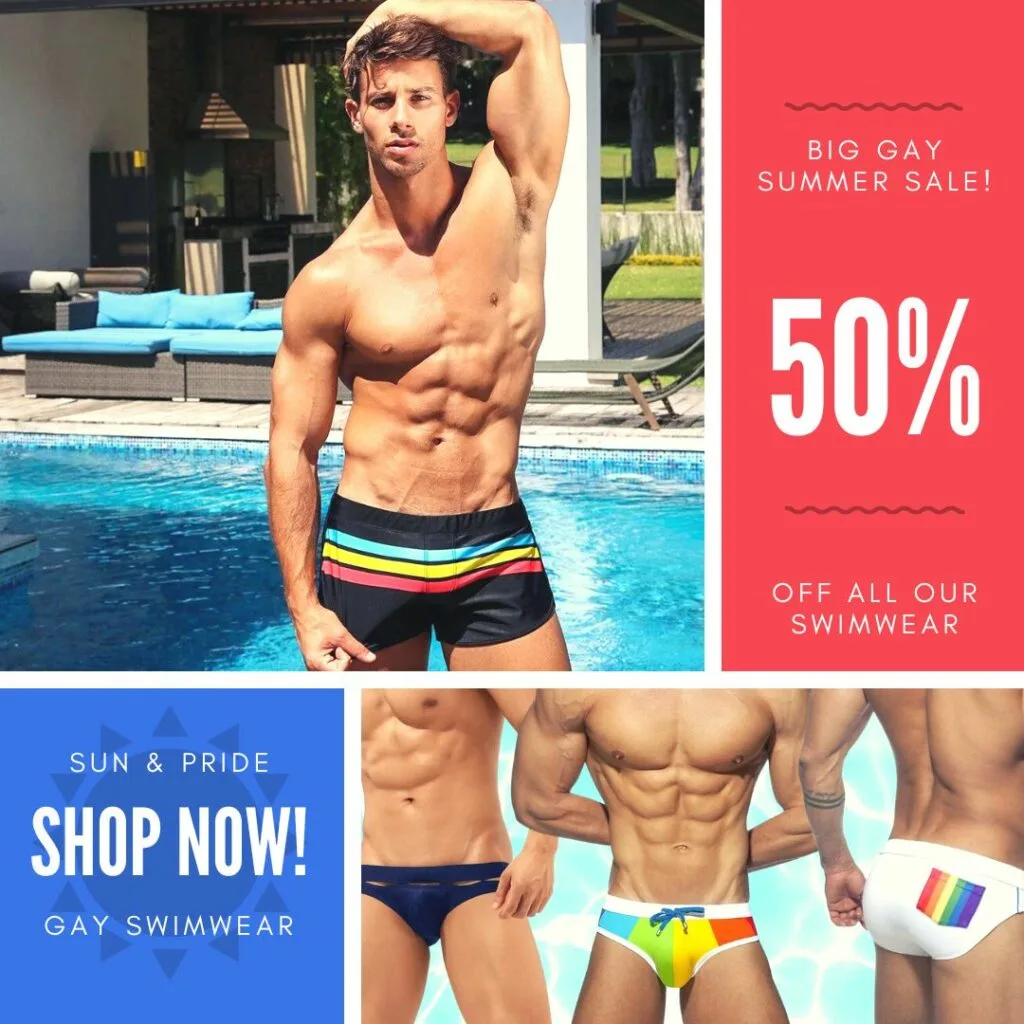 Su Hotel is a great budget option in Bodrum. The whitewashed building has a classic Cycladic style, combining elegance with minimalism – it's the style you'd see across the Aegean in Greece.
There's a garden and courtyard area with a pool. The rooms are colorful and well-appointed and come with balconies overlooking the courtyard.
The hotel is close to the main waterfront area, where you'll find many shops and restaurants. This is an ideal base from which to explore Bodrum.
The Mandarin Oriental is a premium hotel on the Aegean coast of Bodrum. The hotel first opened its doors in 2015. It was created in part by Italian architect Antonio Citterio. The look is effortlessly stylish.
Its spa, extended across three stories, is one of the greatest in Turkey. There's an indoor and outdoor pool and a helipad if needed. The majority of the accommodations have direct sea views. The presidential suite is luxurious, but it may cost your entire annual salary.
Mandarin Oriental provides classic elegance with a contemporary touch. All of the on-site bars and eateries are outstanding.
La Luna is a wonderful family-run hostel in the heart of Bodrum's city center. About 100 meters from the beach and a five-minute stroll from the Otogar (bus station).
You can have a relaxing vacation here with access to various cafes, restaurants, food markets, shops, historical sites, cruises, water sports activities, and many more. The rooms are elegantly, accurately decorated and furnished to ensure a comfortable stay.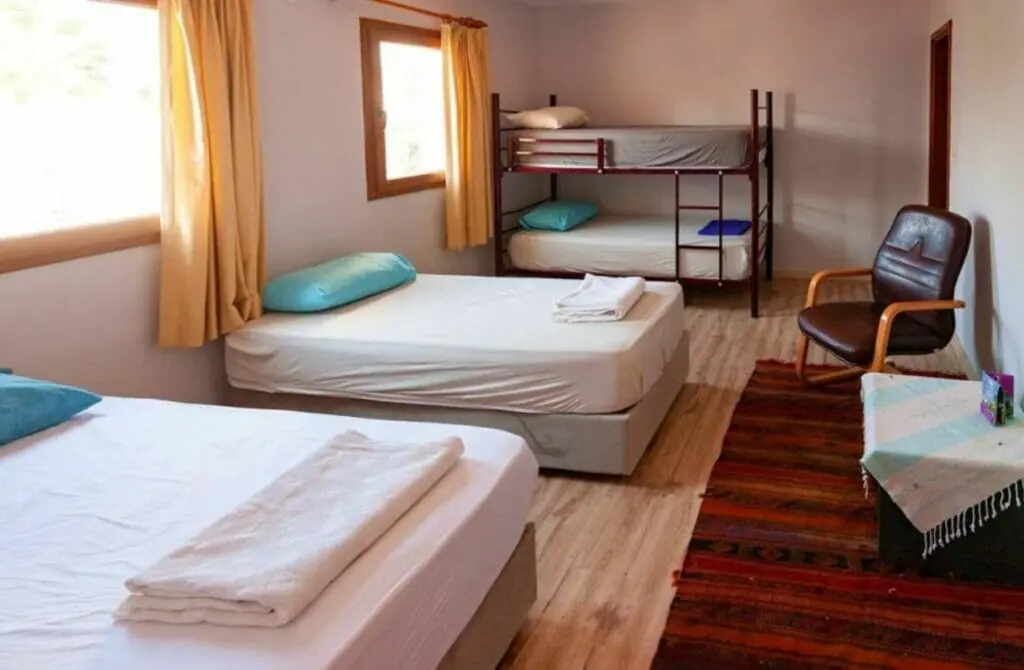 Gay Nightlife in Bodrum, Turkey
The Turkish jet set uses Bodrum as a summer getaway and has vibrant nightlife. Here, the city has various bars and pubs to suit almost any preference. Both are open to gays. Gays in the area usually socialize on the neighboring nudist beaches during the day and go out to the clubs at night.
Technically, Bodrum is regarded as the top nightlife destination where every style of drinker is satisfied and inebriated by the sheer variety on offer here, which ranges from modest little coastal bars to bustling all-night clubs. To make the most of your party time in this exciting Mediterranean location, look at the top places to go out in and around Bodrum, Turkey.
Darling, let's talk about exploring the queer nightlife in Gay Bodrum, shall we? It's true this city might not be the most welcoming to our fabulous community but fear not! Being gay is perfectly legal here; remember to err on caution when outside of queer-friendly spaces.
But let's focus on the fun, shall we? Exploring gay nightlife can be one of the most thrilling and enriching experiences while on the go. From dancing up a storm at a gay club to sipping cocktails and rubbing elbows with the locals at a gay-friendly bar, you'll have a chance to immerse yourself in the local culture and make memories that will last a lifetime.
And darling, we've got you covered with the best gay and gay-friendly spots in town. So don't be shy; step out of your comfort zone and explore the queer nightlife in Gay Bodrum. Trust us; it'll be worth it!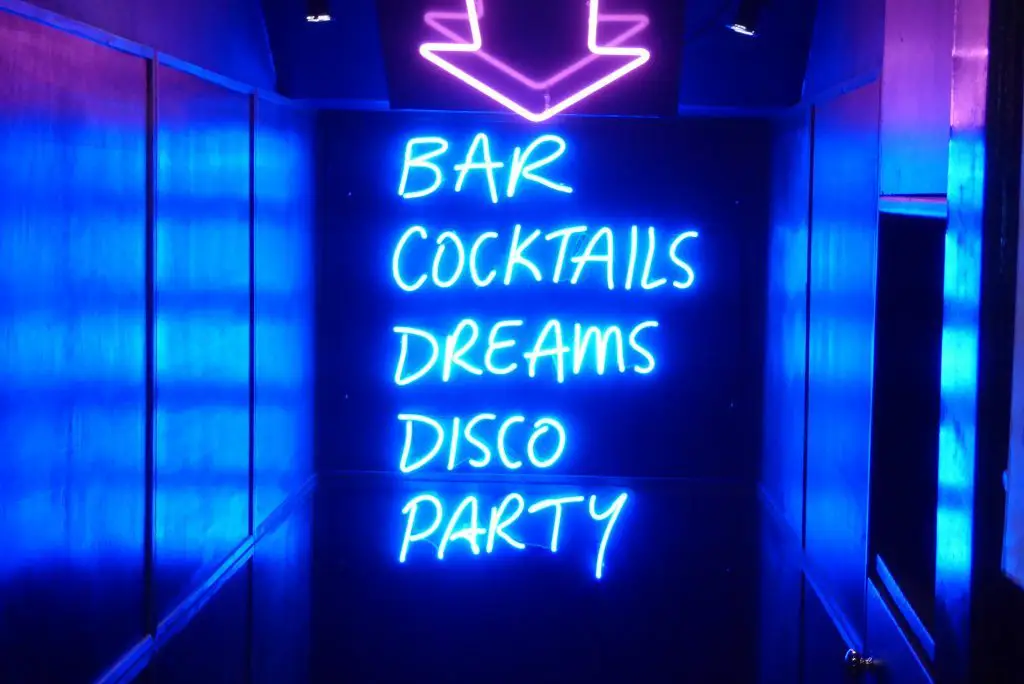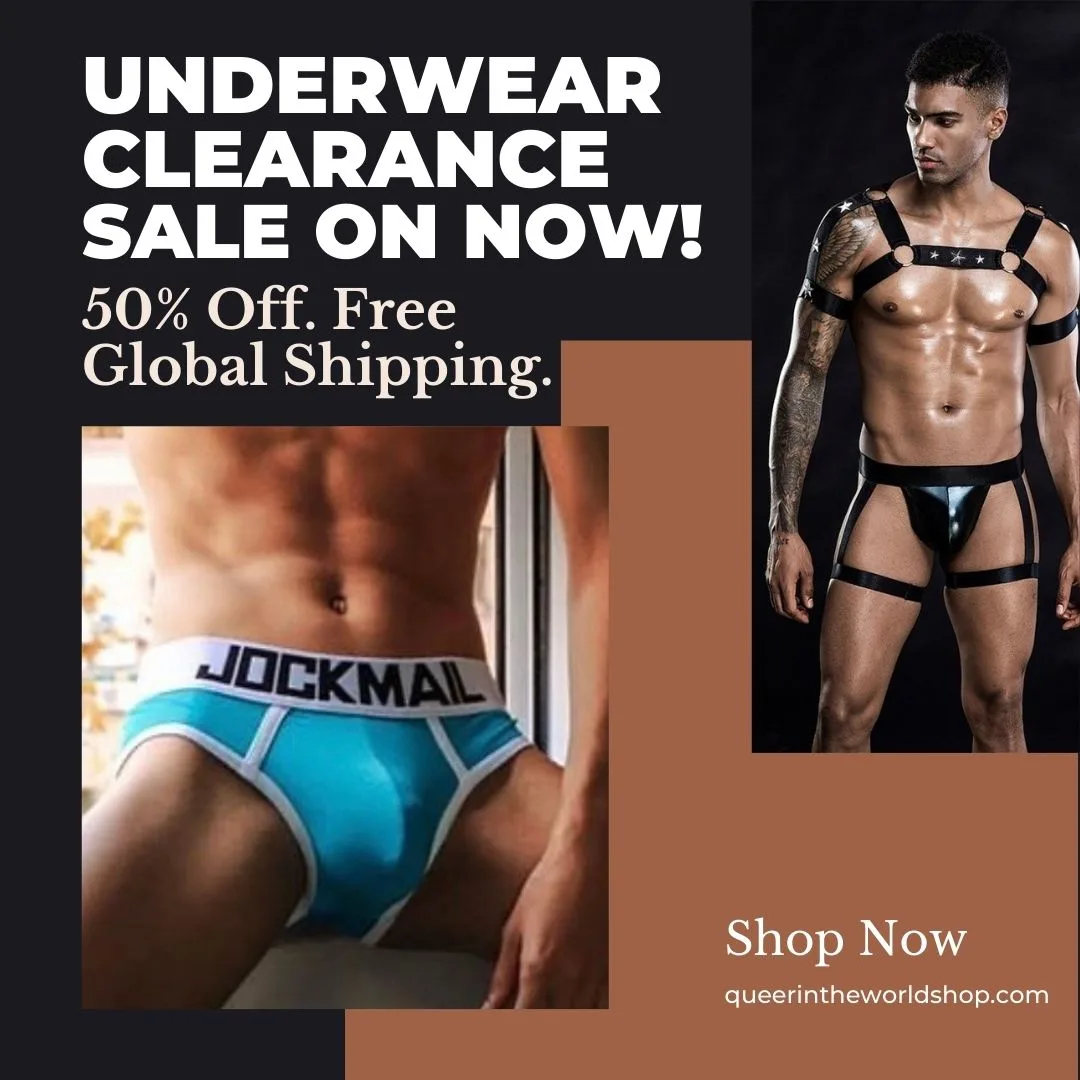 On the shore in Bodrum is a homosexual bar called Kavalye.
Kavalye is a homosexual pub in Bodrum located directly on the beach. It has a patio and is only a few steps from the sea, so you'll be surrounded by beautiful scenery. At the entryway, there is a rainbow flag.
Although homosexuality is legal in Turkey, it remains a taboo subject, especially in major cities. Kavalye Bar is not frequently advertised online, although it is one of the greatest bars in town and Bodrum's sole true gay pub. It has unobstructed views of Alikarnas Castle.
The location, right in Bodrum's Barlar Sokagi (bar street) by the shore, is excellent. It serves as a gathering place for gay men during the day so they can swim and drink in a peaceful environment.
It is a well-known nightclub in Bodrum's Gumbet neighborhood. It is opposite the famous Windmill restaurant at the upper end of Gumbet's bar strip. Some gay men socialize with families and straight couples in the same areas. The bar's prices are reasonable and accessible. There is access to the newest DJ music, a bar, a dance floor, and occasionally a drag show.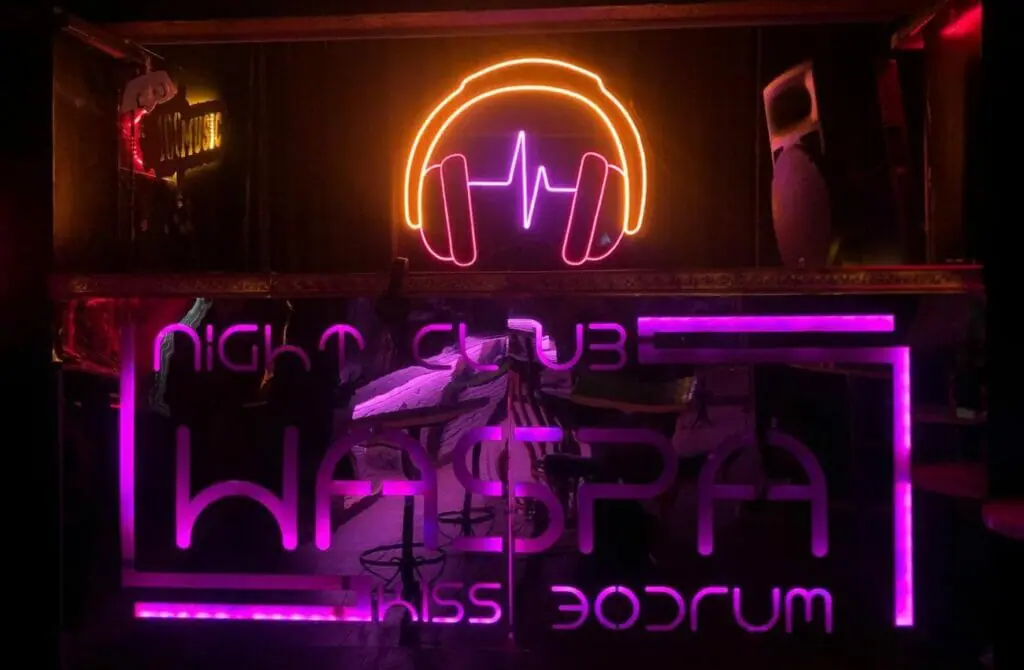 In Bodrum, a new day begins when the sun sets and the stars start to shine. You'll find Kuba Bar and Restaurant, housed inside an ancient stone building, while strolling past the castle and anchored boats toward Bodrum Marina.
Experienced DJs at Kuba Bar spin anything from traditional jazz to ethnic jazz till the wee hours of the morning. Afterward, you can unwind to Latin house dance music. You will be able to enjoy the music and dance until dawn.
Gumbet Bar Street is the main nightlife district of Bodrum, where revelry rages from sunset until dawn. The busy street is lined with rows and rows of boisterous businesses filled with glitter, neon, and cheap alcohol. Don't go to Gumbet if you're looking for a calm evening beverage because it's popular with young people.
With a mesmerizing variety of rival things, you won't know where to start.
The Bodrum Marina Yacht Club is one of the nicest places in town to dine, drink, and have a good time. Come anytime, day or night, to experience a relaxed atmosphere and delectable Turkish and Mediterranean cuisine. Diners may enjoy the rush and activity of the port from their vantage point in the heart of the marina, which also offers magnificent views of the nearby fort.
Around about 10.30 p.m., the venue takes on a distinct atmosphere. The dancefloor fills with sweaty revelers who party till dawn when live bands or local DJs take the stage.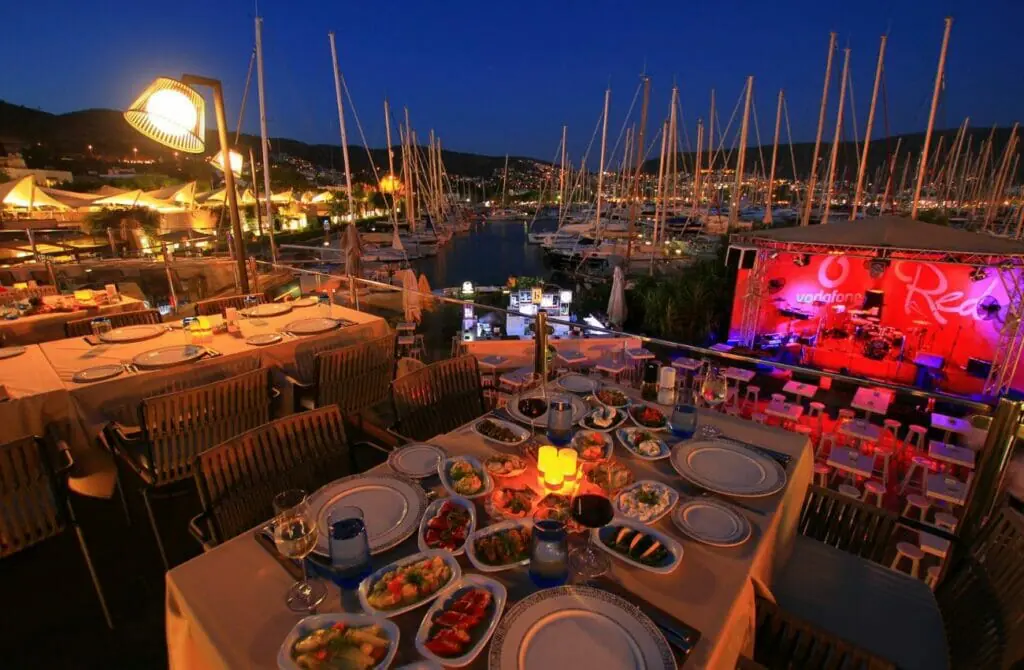 The best live music venue in the area is Mandolin Bodrum, where talented artists perform exciting sets every night of the week. If you don't enjoy or aren't familiar with modern Turkish music, get ready to have your mind blown as these magnificent performances enthrall locals and tourists. Of course, there will also be a good amount of international pop in the mix.
Expect higher-than-average drink rates at this establishment due to its excellent beachfront location and well-dressed patrons. Nonetheless, if live music is a requirement, Mandarin is worth the price.
In Bodrum, Kule Rock City Pub is the place to go if you want to indulge in one of life's greatest pleasures: live rock music. While most bands perform in the early evening, don't anticipate hearing the hard stuff immediately.
Instead, listen for mellow rock or timeless pop tunes. Yet as the night goes on and the audience members get increasingly drunk, heavier bands take the stage and hammer out raucous rock songs.
This is a fun bar with a cool kitsch design and technicolor lighting, and if you arrive before 11, you can get beverages for $2 off.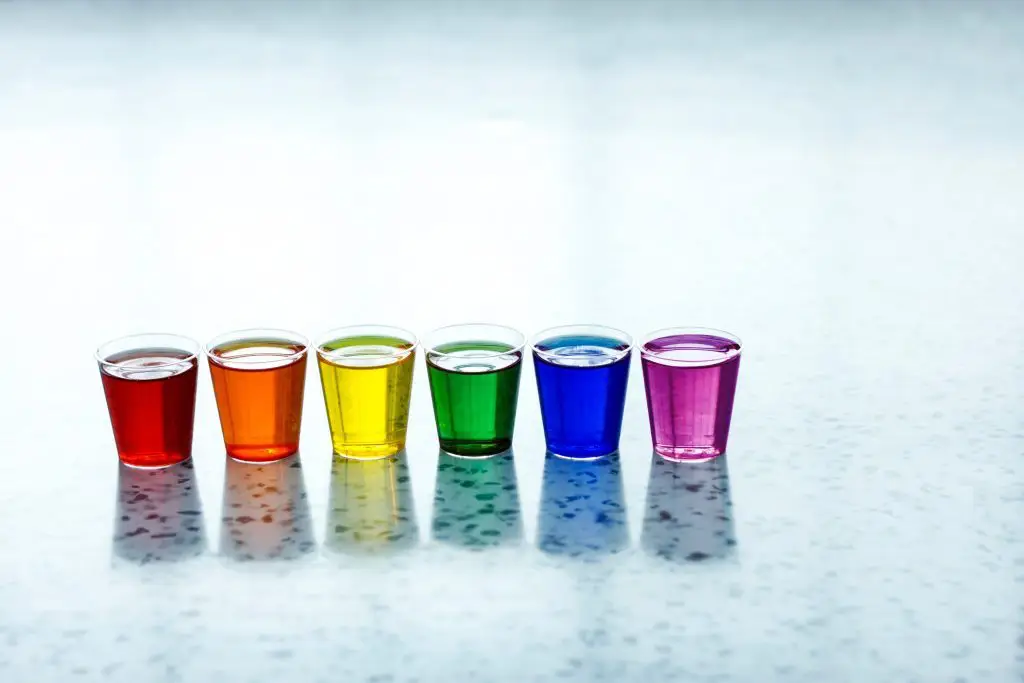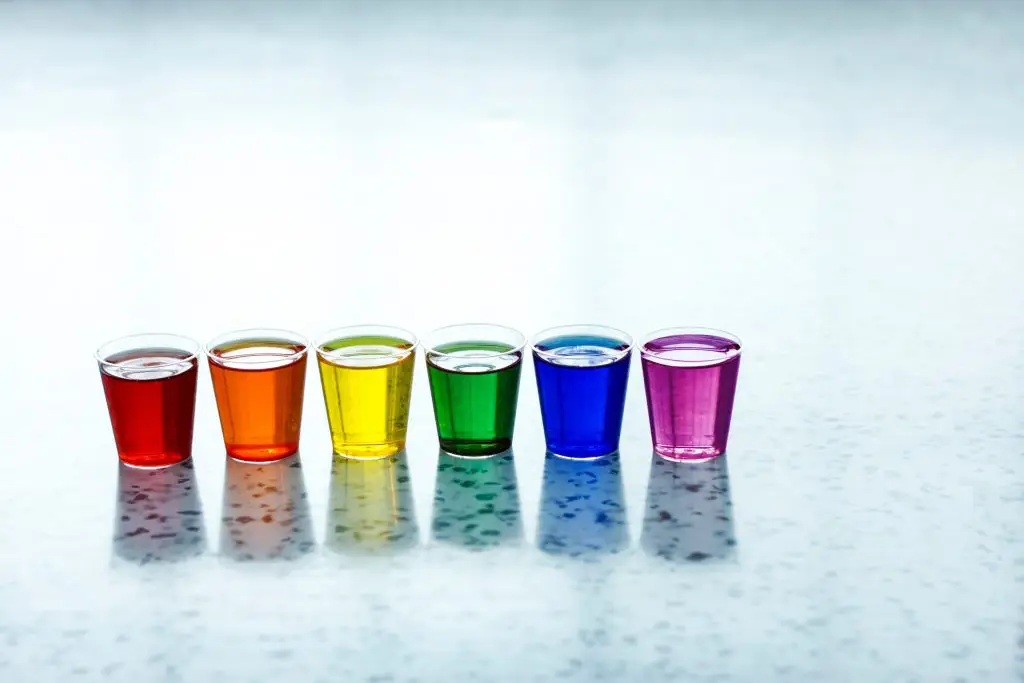 Gay Suana and Gay Cruising in Bodrum, Turkey
When exploring Gay Bodrum, there's more to life than just cocktails and beers. One aspect of the gay scene that many of us queens love are checking out the local gay saunas and cruising clubs.
Granted, Bodrum isn't quite as wild as Amsterdam, Barcelona, or Berlin, but these steamy venues still offer the perfect opportunity to meet new people, socialize, and engage in some hot and heavy action without swiping left or right. However, remember that these venues can differ in terms of vibe, patrons, and rules, so it's a good idea to be informed before you dive in.
Gay saunas, sex clubs, and cruising have long been popular ways for queer men to meet and engage in sexual activity, particularly in countries where same-sex activity is not widely accepted or may even be illegal. In these places, gay saunas and cruising clubs provide a safe and discreet environment for queer men to explore their sexuality and connect with like-minded individuals.
Despite the rise of gay dating apps, many queer men still prefer the anonymity and physical connection found in these spaces – so somewhat counter-intuitively, you might have a hotter experience here than you would at home.
We recommend checking out our guide to cruising for first-timers before you get started, which should give you the lowdown, and always practice safe sex.
Remember that local laws and customs regarding gay venues and sexual activity should always be respected. With a bit of forethought and an open mind, visiting gay saunas and cruising clubs can be a thrilling and steamy part of your gay Bodrum adventure.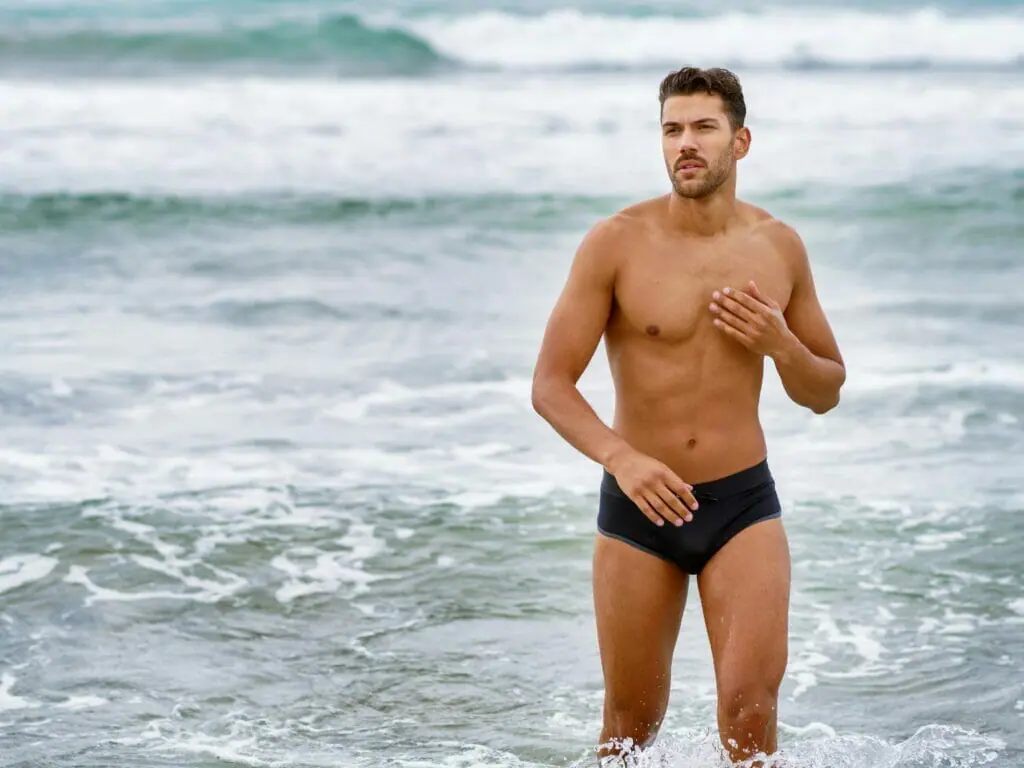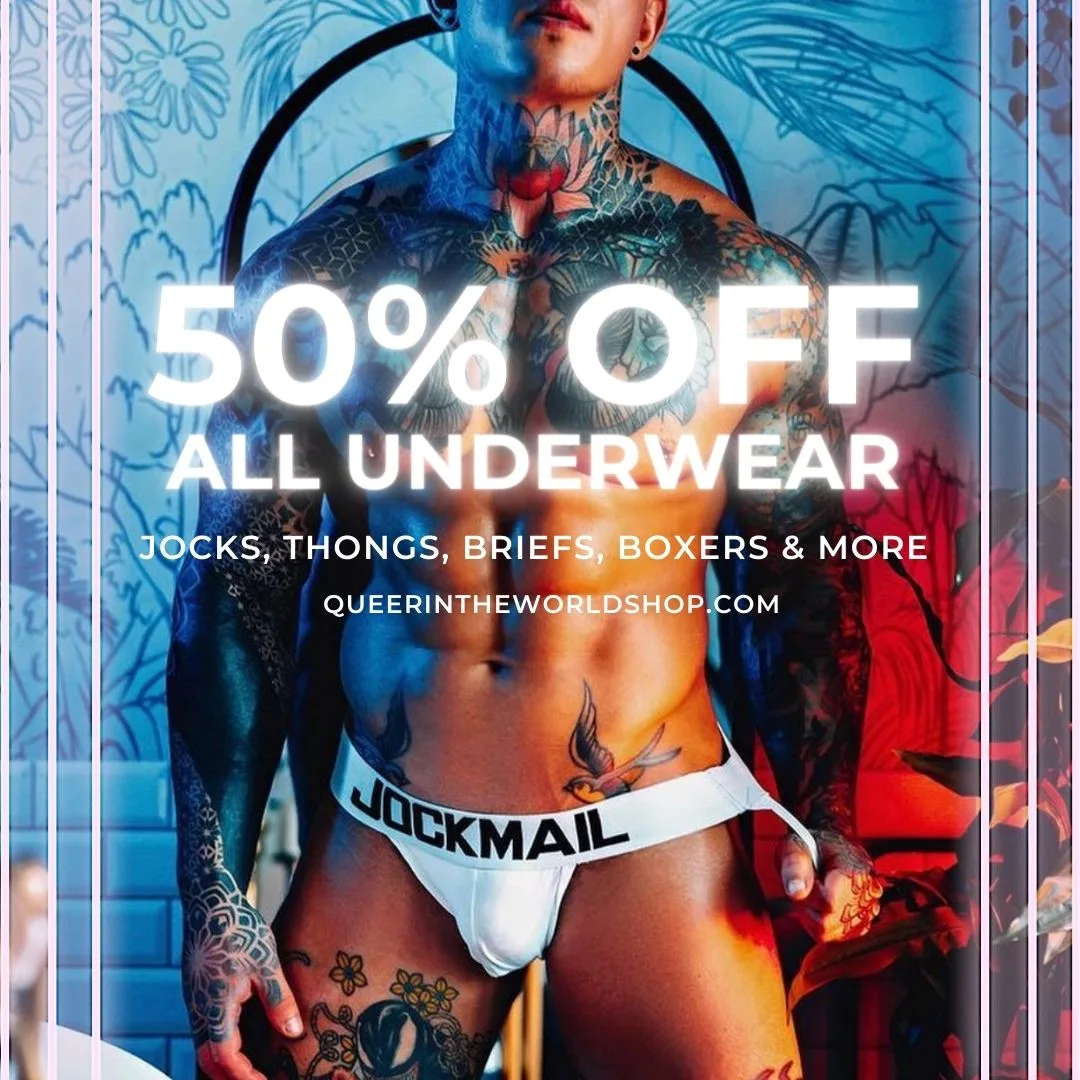 Hamami
(Temporarily or permanently closed. If you know something, please suggest an edit.)
Bodrum Hamami is one of the town's most popular Turkish baths, a stone-built structure located in the town center (near the Bodrum Bus Terminal). It includes distinct sections for men and women open at the same time.
Although this one is designed to cater to visitors, it is nevertheless a fine example of a Turkish bath in the region, located in Yakakoy village. It can also serve as a fantastic justification for a pleasant daily drive from Bodrum to Yakakoy to explore the town's surroundings.
Around Bodrum Castle
Marina remains cruisey, often until dawn in the season, while the breakwater behind the Bodrum Castle, the waterfront between the castle, has been blocked to people for numerous years. If you are cruising at night, do not bring any valuables. Here is where itinerant workers who came to town for work would congregate.
Bar Street
The area where all of Bodrum's biggest bars, clubs, and several restaurants are located is known as Barlar Caddesi (the street of bars/clubs), which is a combination of Dr. Alim Bey and Cumhuriyet Caddesi (roads).
During peak season, the road becomes an open-air club, with people wandering from one club/bar to another. Late in the evening and towards midnight, it becomes cruisy, and along the seaside, the bars street area extends from the Castle to Club Halikasnas.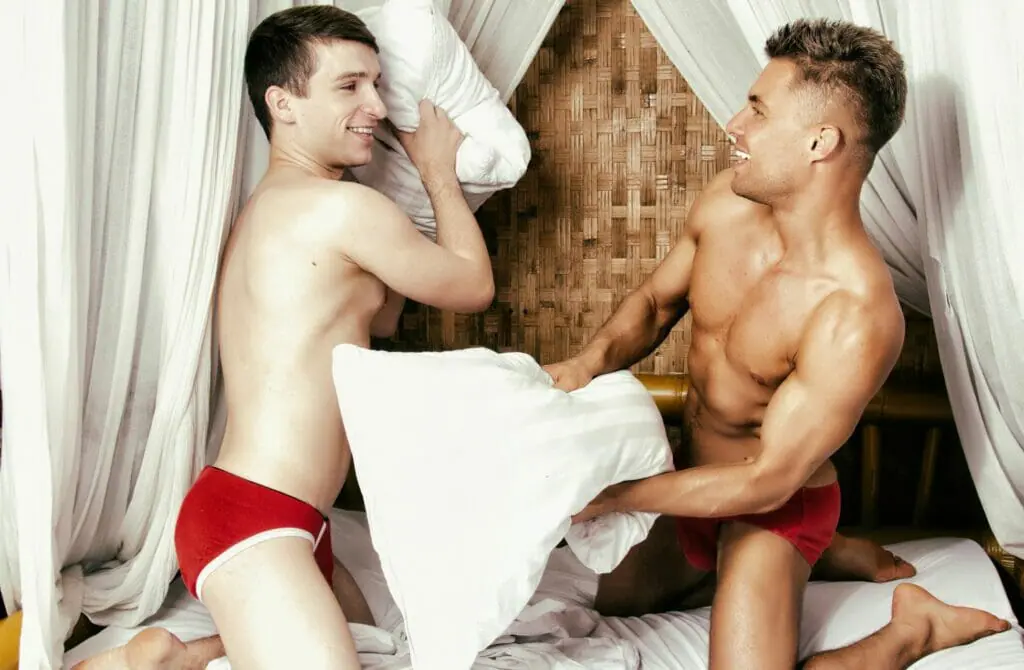 Gay Map Of Bodrum
Finding it hard to envisage where everything is in Bodrum? Hopefully, this queer-centric map helps where we have marked all the bars, clubs, parties, hotels, saunas, massages, and more will help you stay in the spot best suited to you!