Considering moving to LGBT St. Petersburg? Not only will you be accepted in this dynamic city with more than 260 days of sunshine each year but you will also find a very welcoming, active LGBTQ community, stunning beaches and one of the biggest gay Pride celebrations in the nation!
Watch out Miami, Orlando, Key West or Fort Lauderdale, St. Petersburg, affectionately nicknamed as Gay St. Petes, is quickly emerging as Florida's gay capital and coming to snatch the crown!
A fabulous little gay oasis in what is otherwise a desert of conservatism (Florida), there is an animated queer scene here but unlike New York or Los Angeles, it is not as easy to discover as just heading to the gay village. This is why having a gay realtor in St. Petersburg is the best way to find your new perfect home in the most gay-friendly neighborhood here.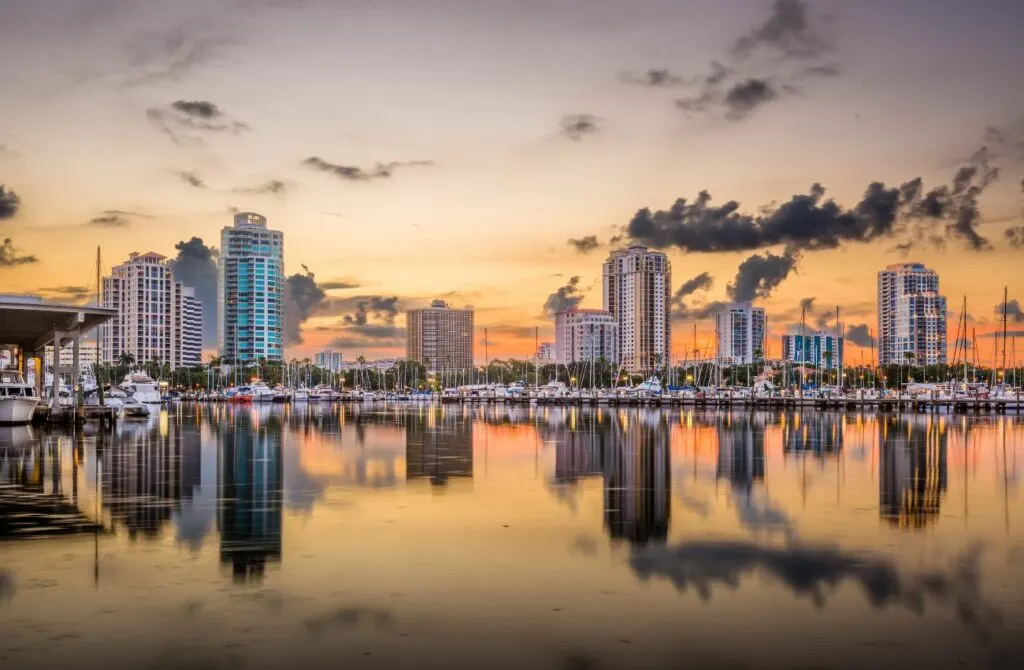 Besides its queer-loving vibes and warm weather, the city also has lots of charm, character, and opportunities to have fun, work, and relax. Not many cities have the same offerings that LGBT St. Petersburg do or have experienced the same revival. While it was previously considered a sleepy city ideal for retirees, the city is today a vibrant business hub, an arts mecca, and a recreational option that is a testament to the changes that can occur with strategic planning and a vision.
Consider this article to be an LGBT St. Petersburg relocation guide that will help you know what to expect when relocating to this wonderful city. Leave all of your preconceived notions at the door because moving to LGBT St. Petersburg is not what you think it is.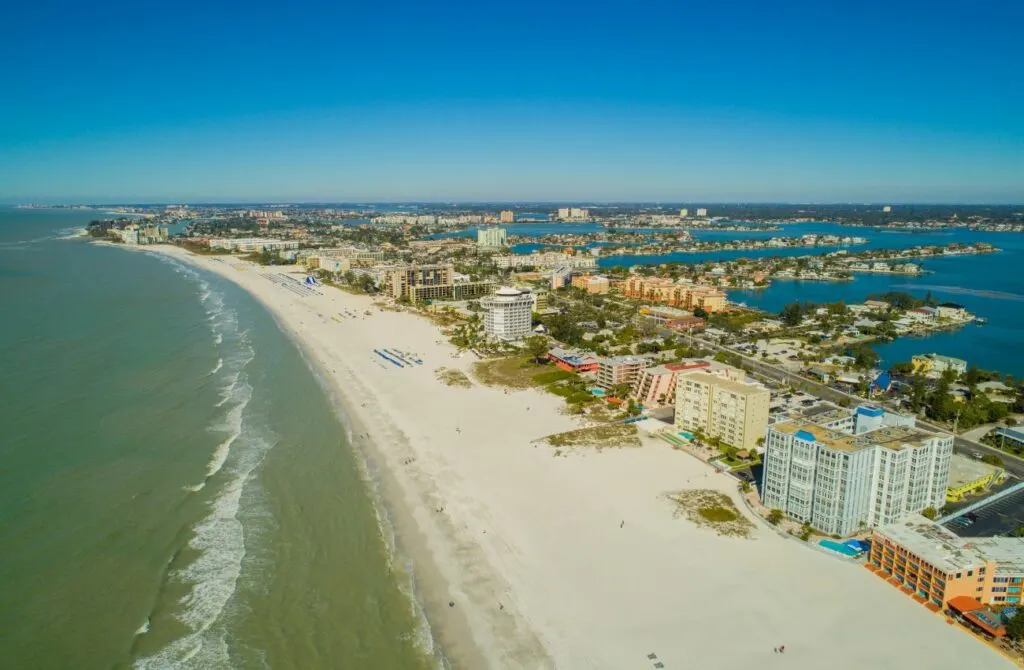 Highlights of Moving to LGBTQ St. Petersburg
St. Petersburg sees 361 days of sun each year and was once known as "Sunshine City". Nowadays, locals call it "The Burg" – or "Gay St. Pete" for those in the know.
St. Petersburg residents are also well aware that their city is both a bit of a tourist trap at times and also filled with hidden gems. Once you will live here, you will discover there is plenty of places to escape the tourists and that St. Petersburg is still brimming with culture and beautiful sights just waiting to be discovered.
Securing a relocation here will also allow you to meet others with similar interests, thanks to a quirky yet highly involved LGBT culture, which includes many fantastic queer spots of interest in the city's most popular neighborhoods.
Almost anything that your heart desires can be found here. There are plenty of things to look forwards to when moving to LGBT St. Petersburg, be it warm weather, unforgettable sunsets, lush beaches or boozy brunch haunts.
Let's take a closer look at a few of the aspects that make up this incredible city before we get into the details.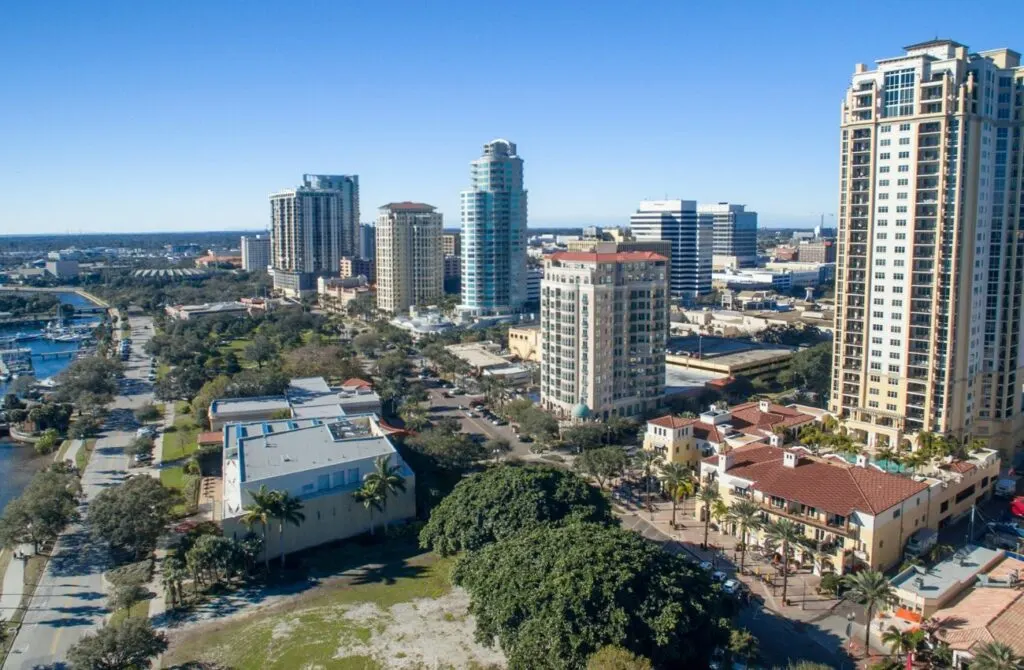 Locals Love Their Dogs
If you're moving here with your dog, you will love the city! St. Pete is one of the best cities in the country for pets. The city encourages local businesses to be pet friendly, so you can take your best friend anywhere you go. Rather than letting your furry friend stay home alone all day, let them accompany you to The Dog Bar, an off-leash dog park you and your pet will love visiting.
It's A Green City
The Burg is Florida's first green city. It's dedicated to green living and sustainability and has made the move to clean, renewable energy. Even though there are some loopholes in this strategy, the city's goal of sustainable living for its residents isn't far off. St. Pete has programs geared towards recycling, water conservation, estuary preservation, tree planting, and making use of fuel-efficient technology.
Tons of Beaches
St. Pete is home to around 35 miles of America's best beaches and is known for white, sandy beaches and clear waters. Since there are plenty of sunny beaches in the city, you can spend your days soaking up warm rays. St. Pete Beach is known as one of the country's top beaches and attracts multitudes each year. The beach has many dining options, boutique shops, and watersports for everyone. The waters are calm so you can learn to paddleboard or kayak.
The City Is Easily Accessible
The Burg was designed like a grid so it's easy to get around and navigate. Here, you have easy access to different parts of the city and the Gulf Coast. The St. Pete-Clearwater International Airport is nearby, and the city is only a 35-minute drive to Tampa.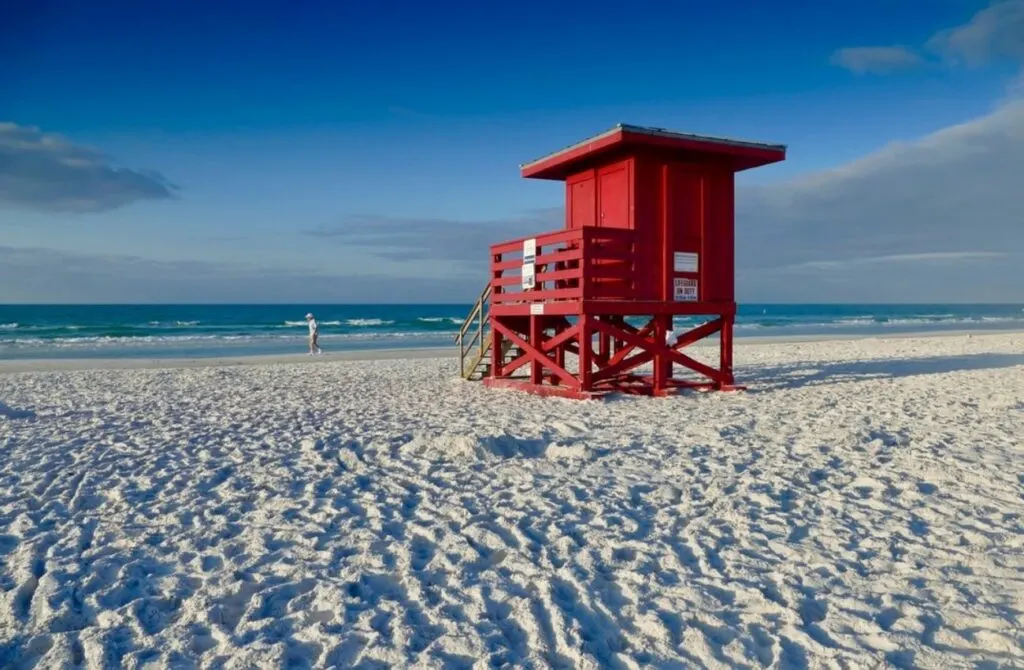 Does St. Petersburg Embrace The LGBTQ Community?
The Tampa Bay region is generally an LGBTQ-inclusive area. However, The Burg is the gayest side of the region. St. Pete is home to a vibrant, growing, LGBTQ community and has possibly the largest LGBTQ community in Florida. LGBTQ locals here enjoy a laid-back environment with much to do, and many places to enjoy with people within their community. The most unique aspect of this part of Florida is the LGBTQ community's diversity. There is an ever-growing population of transgender people, gay men, and a younger nonbinary population.
The gay scene here is always popping too! With weekly LGBTQ networking events, non-profit fundraisers, and drag shows, there's always something to do and a chance to get together with a community of like-minded individuals. Since 2014, St. Pete has gotten an impressive perfect score on the Human Rights Campaign Municipality Equality Index.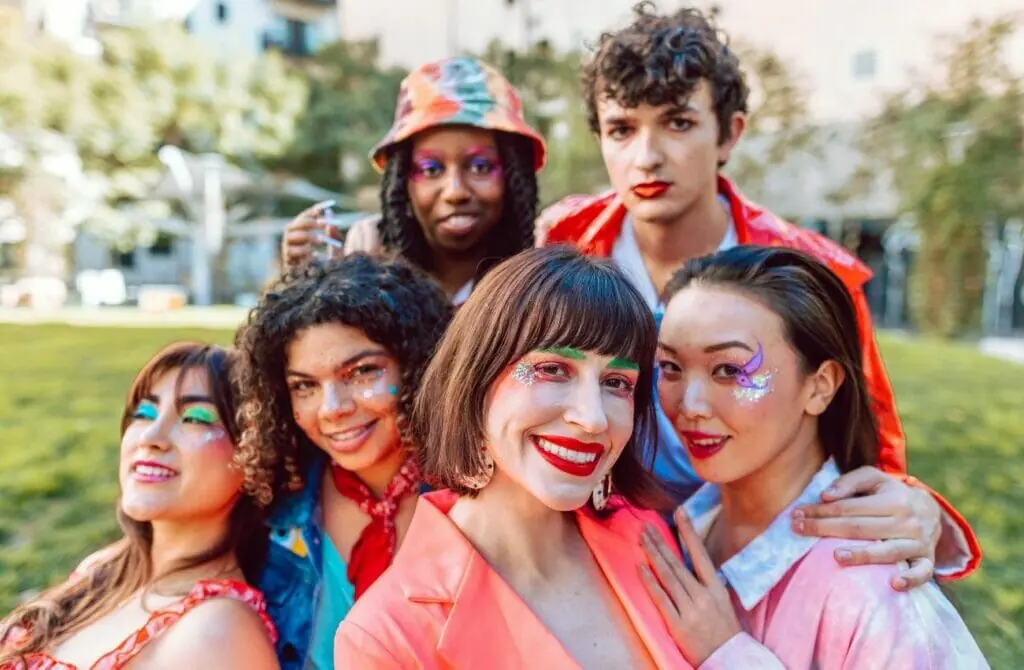 Is St. Petersburg An Expensive City to Move To?
While living on the beach in this thriving city may seem to be costly, St. Petersburg is very budget-friendly. Housing costs are actually 29% lower than the country's average and 7% lower than Florida's! As a result, when looking for a home, you will be able to easily find beautiful rental properties at a reasonable price.
Furthermore, one of several advantages of relocating here is the absence of a state income tax. Living in a region with no income tax can be a significant benefit. You can use the extra income to purchase your dream home!
Housing – the median price for a home in the city is $245,000 while the average monthly rent is $769.
Utilities – utilities in Florida tend to be a little more expensive due to the need for air conditioning. Expect to pay approximately $190 for your energy bill.
Transportation– transit in St. Pete is sustainable and even with the use of electric buses, transit rates are 6% higher than in the rest of the country.
Groceries – groceries in the city are the same as the country's average. However, if you're willing to pay slightly more, you can visit the local outdoor markets.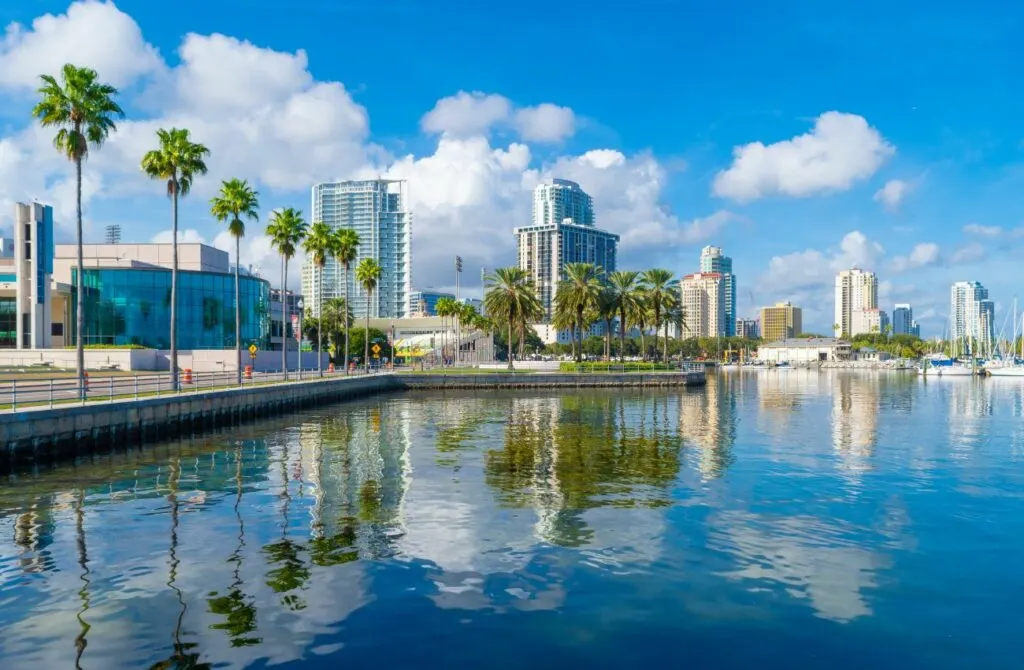 The Best Gay Neighborhoods In St. Petersburg
There are many places to reside in St. Pete for those who are looking for a calmer yet still queer-friendly environment – and not all LGBT people will want to stay in downtown St. Petersburg (the city's heart, home to great shopping, restaurants, bars and cultural attractions).
When moving to LGBTQ St. Petersburg, bear in mind that some areas are more conveniently located for all the fun queer events and activities. By being aware of them in advance, you can arrive at your new residence in the gay-friendly neighborhood that best suits your needs.
Discover your delightfully ideal new home in one of these prominent gay and LGBT-friendly communities in St. Petersburg. Each one has its own distinct personality, a friendly neighborhood, and facilities you'll love. Give yourself lots of time to get to know the many different and diverse areas of St. Petersburg, and bare in mind that this city has plenty to offer everyone – queer or otherwise!
Now let's take a look at where the handful of marvelous gay areas in St. Petersburg are and talk about the St. Petersburg gayborhood where you might feel most at home! Or speak to a local LGBT real estate agent for a more detailed understanding of the best options today.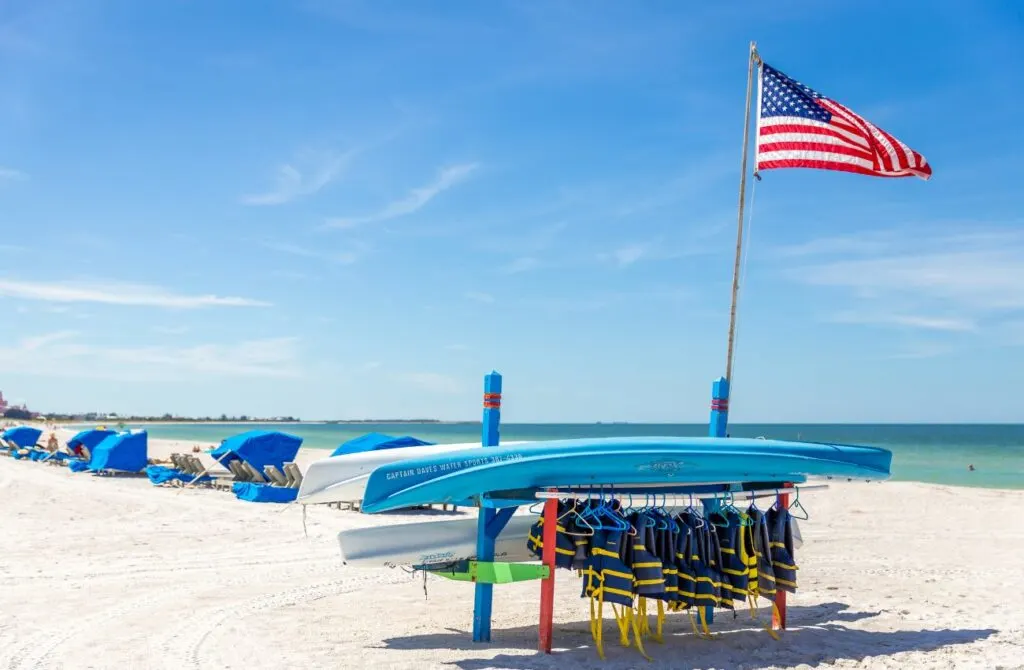 Grand Central District
The Grand Central District is predominantly gay, and if you want to reside in a hip, urban setting, this is the place to be. Since there are condos and apartments above the local businesses, finding openings can be challenging. However, if you do, you will find a close-knit community that will welcome you. What makes this suburb so appealing is that it is less populated than Downtown. There are fewer financial and similar businesses, but there are many mom-and-pop shops, restaurants, and art galleries.
This, however, isn't the best neighborhood for families with children. There are lots of young, hip people in their twenties and thirties looking to have fun. There aren't many senior professionals here, either. It's undoubtedly one of the city's coolest neighborhoods, and a majority of the residents are newcomers. Grand Central is rapidly becoming a prevalently gay and gay-friendly business district. The Grand Central District is somewhat off the beaten path and you will mostly only find locals here.
There are no franchises, and the majority of businesses are privately owned. There's an entire block of antique shops, as well as unique eateries and bars. There are also numerous art institutions offering classes and workshops.
Kenwood
Historic Kenwood, located a mile west of downtown St. Petersburg, has one of the state's highest number of Craftsman-style bungalows. Kenwood is where the annual "Bungalowfest" commemorates the neighborhood.
The neighborhood has wide sidewalks, brick streets, and gorgeous flowering trees. The neighborhood is close enough to downtown for convenient and regular access to all of the concerts, dining, theater, and festivals, but it's also near enough to the beaches, being only 5 miles away from the Gulf of Mexico. Kenwood is home to a thriving and inclusive neighborhood that is adored by the area's LGBTQ+ community.
Kenwood has a vibrant nightlife and is at the core of St. Pete's drive for respect and tolerance, and it is certainly at the heart of this drive for a welcoming attitude and inclusivity. Many young professionals and families are drawn to the area because of the nightlife, recreation, sports, and a short drive to Tampa. Kenwood houses are typically in the $200,000s.
Jungle Prada
Also known as "The Jungle," this neighborhood lives up to its name. Everyone wants to live here. With a family of 70 peacocks roaming the street, Jungle Prada is an excellent neighborhood for those who want to live next to nature.
Known for its brick-lined streets, green spaces, and natural beauty, this neighborhood is 15 minutes away from Downtown and a short commute from St. Pete's beaches. Home values in the neighborhood, which are unique and charming, have risen by 14% in the last year. The residents have a range of home styles from which to choose, whether they want a renovated bungalow or a waterfront property.
From concrete block homes and modest bungalows to waterfront estates, this neighborhood has something for everyone. Home values here have risen by more than 14% in the last few years, with a median value of $261,000. If you're looking for a luxury estate, expect to pay millions.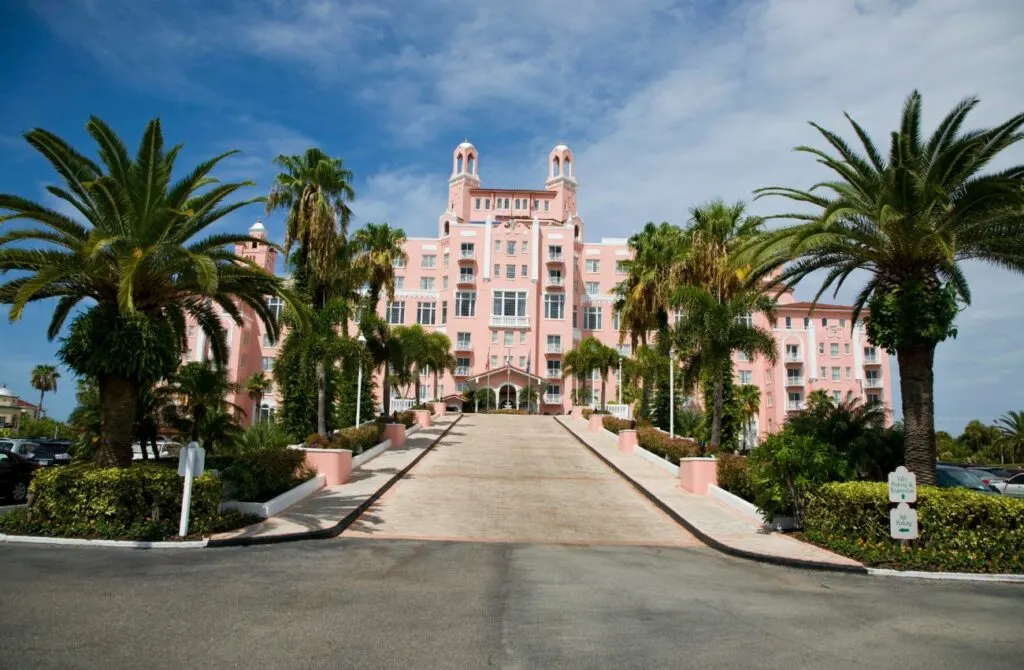 Regular LGBT Events In St. Petersburg
After moving to a new city, you will likely want to create new connections, meet new people, and network. Thankfully, LGBT St. Petersburg plays host to a variety of annual events for lesbians, transgender persons, gays, and anyone else who wants to have a good time.
While there are many queer events in the city, the ones listed here are the largest and greatest and are all worth marking in your calendar as you won't want to miss them.
The city's yearly month-long festival celebrating its LGBT community and all it brings to The Burg is known as St. Pete Pridefest. You'll be able to enjoy parades, parties, networking opportunities, and family-friendly activities here. You'll want to mark your calendar for this month of celebration!
Youth Hangouts
METRO Youth Programs offer weekly safe, supportive spaces for LGBTQ+ youth and their allies ages 13 to 17 to share their stories, experiences, and identities. During the meetups, youth are encouraged to learn all they can about their community, share personal stories, seek support from one another, develop new skills, and much more. Everyone is welcome, regardless of gender expression, identity, or sexual orientation! Programs occur at St. Pete and Tampa locations every Tuesday and Thursday.
Come Out St. Pete was established in 2017 and held each year in October to commemorate the 25th anniversary of the Lesbian and Gay Rights March in Washington in 1987. The event follows a similar routine to St. Pete Pride, but on a smaller scale. There's usually a motorcade, drag queen bingo, and a street festival planned.
The annual LGBTQ awareness day on October 11th encourages lesbian, gay, bisexual, and transgender people to come out to their families, friends, and coworkers and live their lives openly as they can.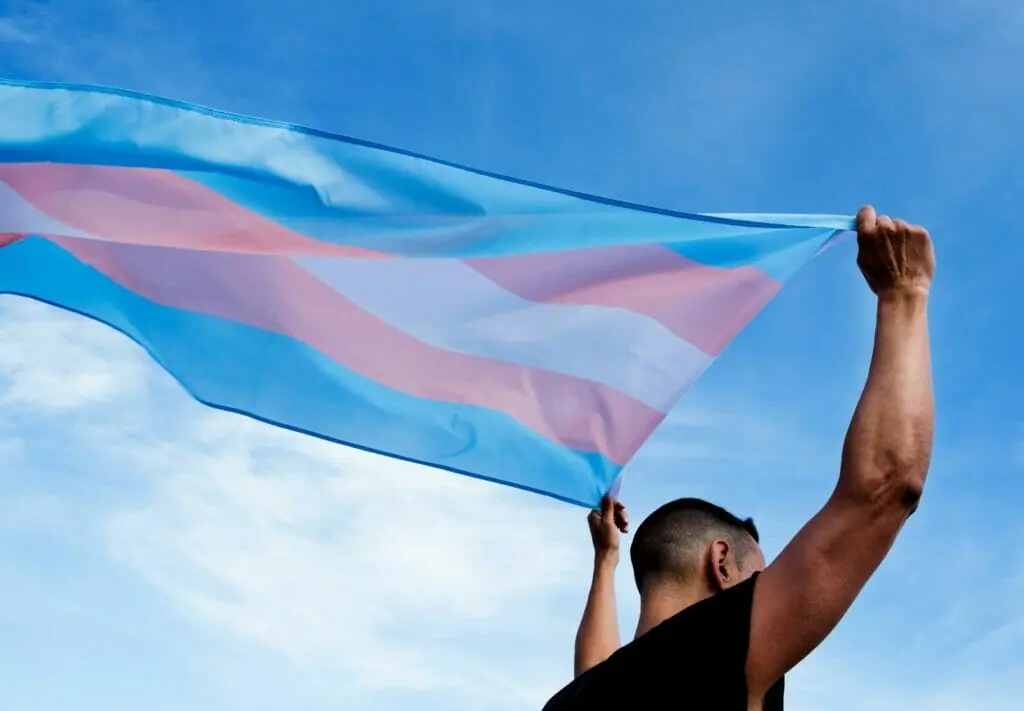 LGBTQ+ Community Organizations In St. Petersburg
To progress the LGBTQ agenda, the queer community commonly has to rely on donor organizations or non-profits.
Wherever you live, it is imperative that you assist such organizations in any manner you can in order for them to reach out and aid others in the neighborhood. These St. Petersburg LGBT community organizations are some of the best. Every LGBT person has benefited from their tireless labor to secure the advancement and rights we enjoy now being aware of them is good whether you need their help now or potentially in the future.
These are wonderful places to start if you're looking for LGBTQ groups to join, seek support from, meet new people with or volunteer for a cause you care about.
The Metro LGBTQ Welcome Center is an LGBTQ community center whose mission is to offer a safe and inclusive environment for the local LGBTQ community. The organization works to strengthen the community by organizing events, establishing safe spaces, and allocating resources and advocacy throughout the city. It's a great place to get involved and meet new people.
COMEOUT St. Pete's mission is to serve the LGBTQ community by offering activities throughout the year that celebrate the community's achievements and history, advocating and raising awareness for justice and equity for the LGBTQ+ community, and offering guidance, resources, and support to the community and its allies.
The organization envisions a unified world founded on a culture of minds and hearts that values love, equality, acceptance, and freedom of expression for all LGBTQ+ people.
SAGE Tampa Bay commemorates the distinct culture and needs of the elderly community, diligently working to offer programming for LGBT older individuals by providing legal, health, wellness, and social initiatives.
SAGE Tampa Bay has an active LGBT center with locations in St. Pete and Tampa. SAGE collaborates with the whole LGBT community to offer LGBT elders with social support, advocacy, and a healthy environment.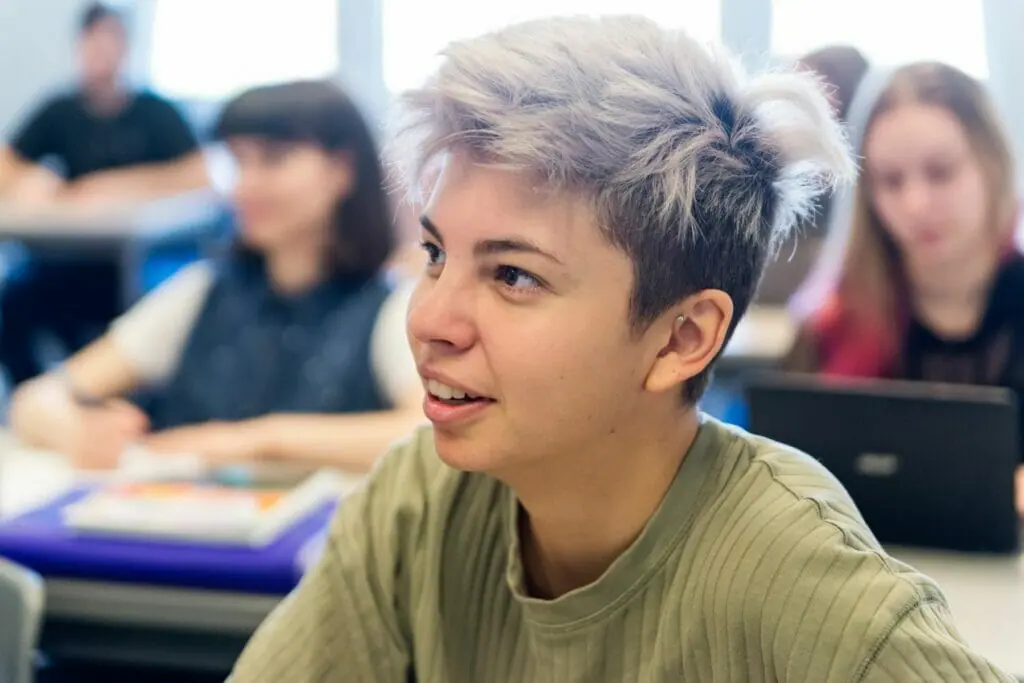 LGBT-Owned Businesses In St. Petersburg
After moving to LGBT St. Petersburg, it's only natural to want to support queer businesses. One strategy for establishing a safer and more inclusive society is to create a secure environment where people may rest, buy, dine, and connect without fear, and this is exactly what LGBT companies should strive for.
To safeguard the queer community's survival and success, it is critical to support these initiatives wherever you are. When you shop locally, you put in a personal investment in your city and community. Here's a short list of LGBTQ+-owned businesses in St. Petersburg you can invest in with your pink dollars…
Urban Burg Gifts
Urban Burg Gifts has everything you need for a trinket for yourself or a gift for a loved one. You can spend hours perusing the shelves of this queer-owned shop since there are many unique and interesting items to pick from. The shop sells a wide variety of gifts, such as greeting cards, kitchen items, wine holders, wall décor, and more.
Blue Cottage
Blue Cottage has all you need in terms of wallpapers, furniture, and fabrics to update your home. This LGBT-owned boutique, home goods, and interior design firm are located in Grand Central. Drop by for a unique find to brighten up your space.
Relax while sipping in the open-air Southside Coffee Brew Bar. This friendly, lesbian-owned hub serves up delicious coffee, kratom, kombucha, and organic tea. Here, you can indulge in local baked goods, lattes, or a simple cup of coffee.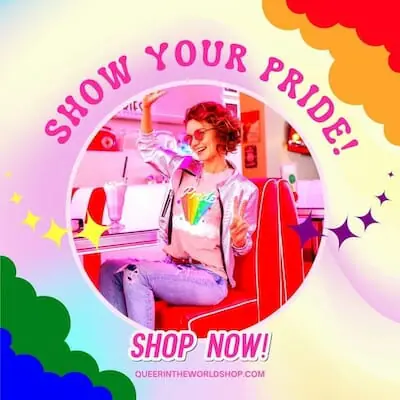 Final Thoughts On Moving To LGBTQ St. Petersburg
It's no surprise that a growing number of people call St. Petersburg home. The city is popular for its natural beauty, safety, swanky environment and queer-friendly vibes. The city is also famous among celebrities.
The St. Petersburg and Tampa Bay areas are said to be home to celebrities such as Derek Jeter and Hulk Hogan. Residents can enjoy superb amenities at their fingertips while living in a large city with a small-town feel. St. Pete offers a unique way of life for young professionals and families alike.
Remember that life is what you make it, and wherever (or if ever) you decide to start your new chapter in LGBT St. Petersburg, we wish you the freedom and security you deserve. Living in a gay-friendly area, visiting nearby LGBT businesses and events, and joining queer community groups and sports teams are always the best methods to discover more about LGBT St. Petersburg.
We guarantee that if you follow these recommendations, moving to LGBT St. Petersburg will be less difficult for you and that you'll quickly find like-minded individuals with whom to establish your new chosen family.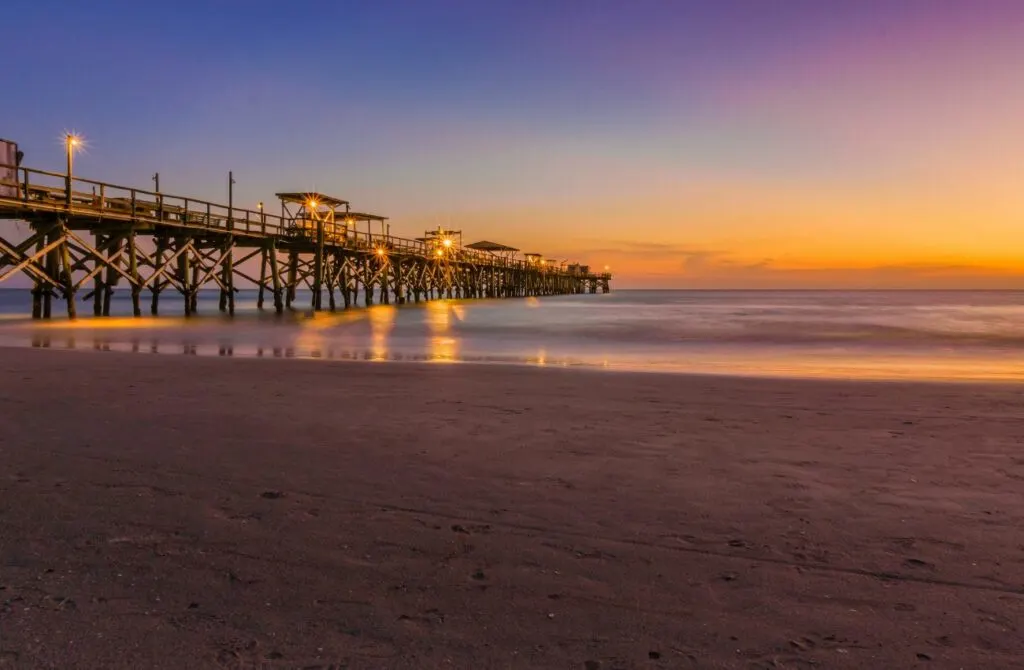 Finding Gay Realtors In St. Petersburg Florida
When searching for the ideal realtor, why would you consider someone's sexuality? This may seem strange at first, but there are numerous reasons why contacting a gay realtor in St. Petersburg is a great way to find your dream house.
After all, when undertaking one of life's most important transactions, it's not unreasonable to expect fair, equal, and honest representation from someone who understands the queer community's particular needs and wishes. Furthermore, unfortunately, many people (up to a third of Americans) continue to believe that our community does not deserve protection and dignity in housing, adoption, employment, and other areas of life.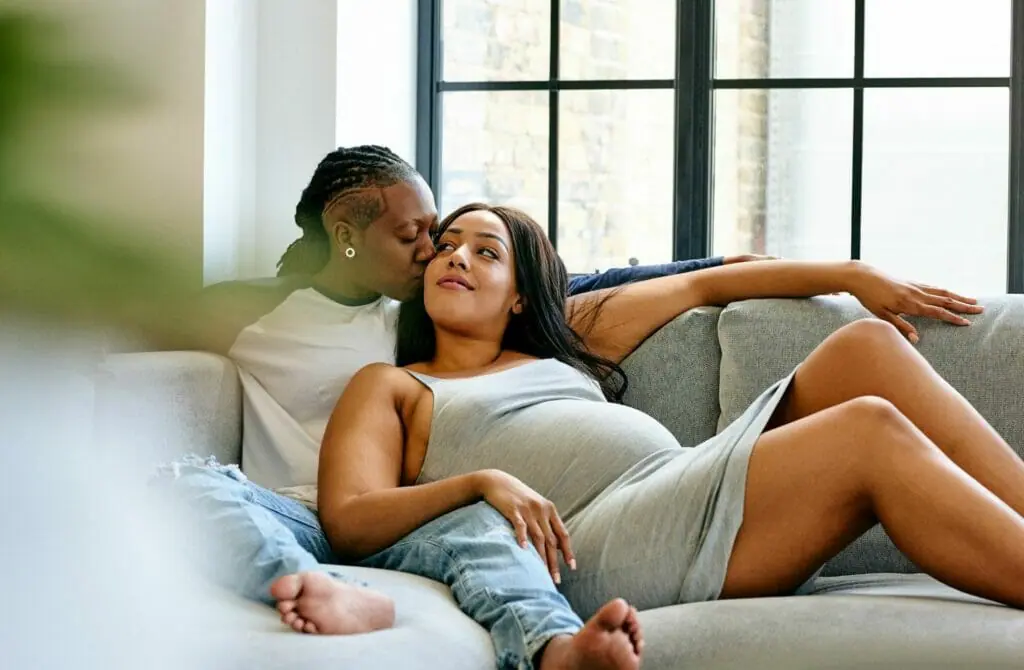 So it's no surprise that LGBT people who use mainstream realtors often express feelings of discomfort, unnecessary trouble, unenthusiastic representation, or even antagonism or outright contempt. Everyone deserves a gratifying, stress-free home buying or selling experience while being sufficiently represented, and this is why we feel you should engage a gay realtor to help you in finding your perfect future home.
LGBTQ realtors are more likely to be knowledgeable about the diverse communities in their area and understand which ones may be best suited to you when searching for a home. That's not to say heterosexual realtors are not competent, but they've probably never had to handle many of the issues LGBT people face. Rather than just being concerned with how bustling, fashionable, or up-and-coming a neighborhood is (or what it may appear like), gay realtors perform extensive research into the neighborhoods in which they sell homes to ensure that clients are safe.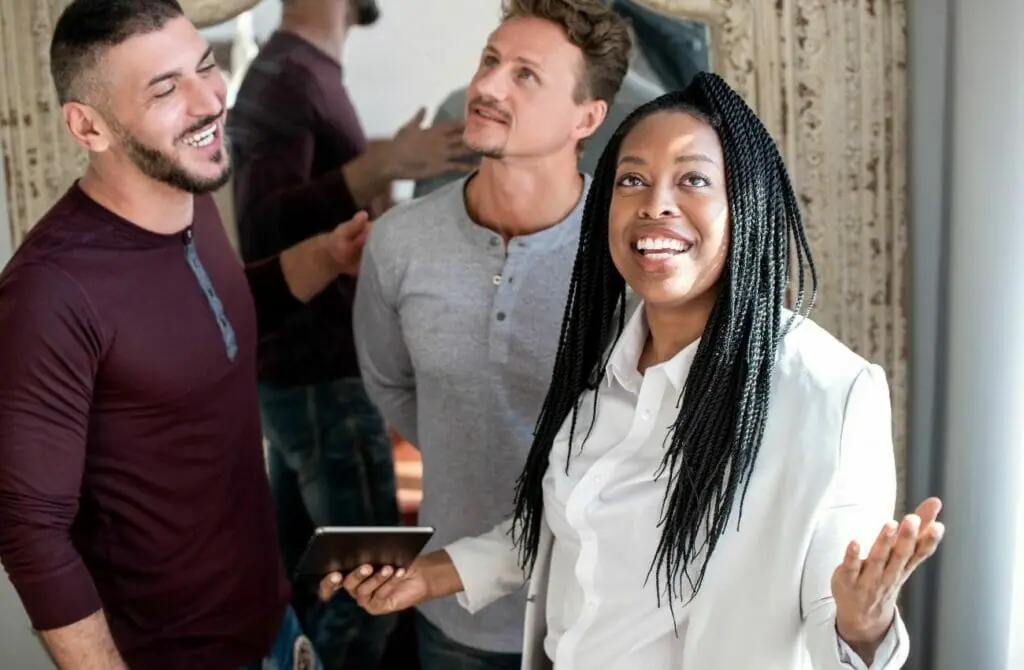 It used to be challenging to uncover professional LGBT-friendly real estate agents in St. Petersburg – and it was virtually impossible to find one if you were relocating here from out of state and didn't have access to a local referral. Thankfully, you no longer have to search for a realtor without knowing whether or not they are accepting of others because you can use a list of gay, lesbian, and gay-friendly agents in St. Petersburg to do all of your homework for you.
Simply go to the page, and you'll be presented with a free list of gay, lesbian, and gay-friendly agents who can help you with your relocation as well as other useful information like LGBT+friendly schools, shopping, storage firms, tradesmen, and more. Read the biographies of LGBT real estate agents, then select the one who is right for you. It's essential that you find someone who will be by your side and support you and your family during one of life's most exhilarating occasions.
Even better, there is no hidden motive, cost, or obligation whatsoever!