It would be an understatement to say that The Hague was gay-friendly as it seems down every corner of the internet during the research or this post that there is a little piece of the queer community that shows itself.
The Hague has countless gay attractions, clubs, bars and history that can be discovered around this city, showing how loud and proud the local gay community is.
So you are guaranteed a fantastic gay holiday if you are part of the queer community and want to see how Holland comes to the party waving its rainbow flag. However, it isn't all there is to The Hague, as this ancient city has so much more to give beyond an exceptional gay experience.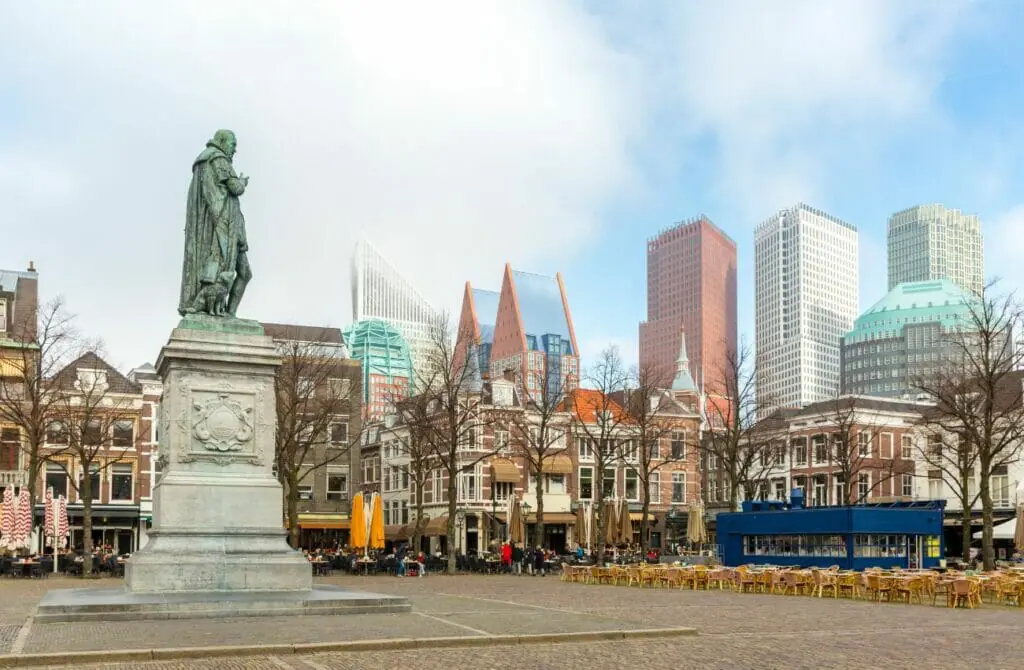 Those that visit The Hague will be able to walk the picturesque streets of a city that cropped up around the 12th century, with much more ancient roots dating back to well before the 1st-century Roman invaders.
Like other major European cities, you can experience a modern city with an agreeable historic pallet. There are delightful cathedrals in gothic architecture intermixed with recent skyscrapers that have been carefully designed to not disrupt the cityscape, with a coastal beach location that takes this to a whole new level.
So you can experience the modern conveniences of the best hotels and nightlife and the history and natural attractions at the city's doorsteps. Visitors particularly love the beaches and seaside attractions to catch the iconic sunsets framed by picturesque sights. So all will have a fabulous time in The Hague.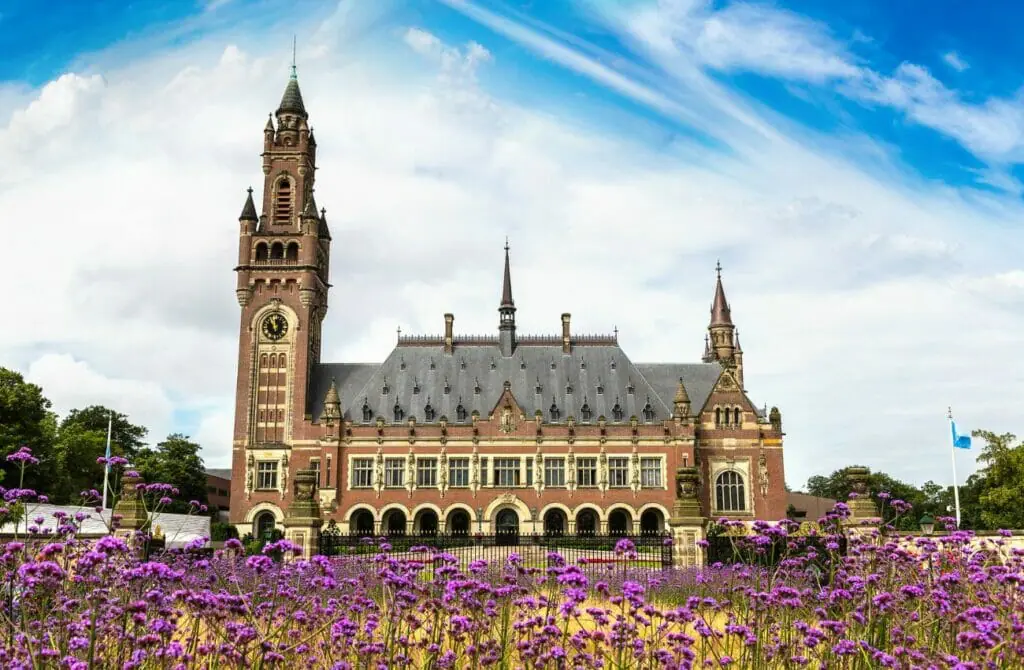 Attractions in Gay The Hague, Netherlands
As a new visitor to Gay The Hague, there are plenty of things to see and do, regardless of your sexual orientation. One of the best ways to experience any new city is to visit some of its most iconic landmarks and attractions, including historical monuments, museums, and art galleries.
We also love gazing at architecture up close, exploring parks and gardens, sampling the local cuisine, visiting local markets, and attending cultural events such as festivals, concerts and shows.
Even as the out-and-proud queer we are, we still love to explore the city and its culture in the same way as everyone else. Doing so allows us to learn more about the city and its people and gain a deeper understanding of the local culture. As such, these are our favorite must-see attractions in The Hague.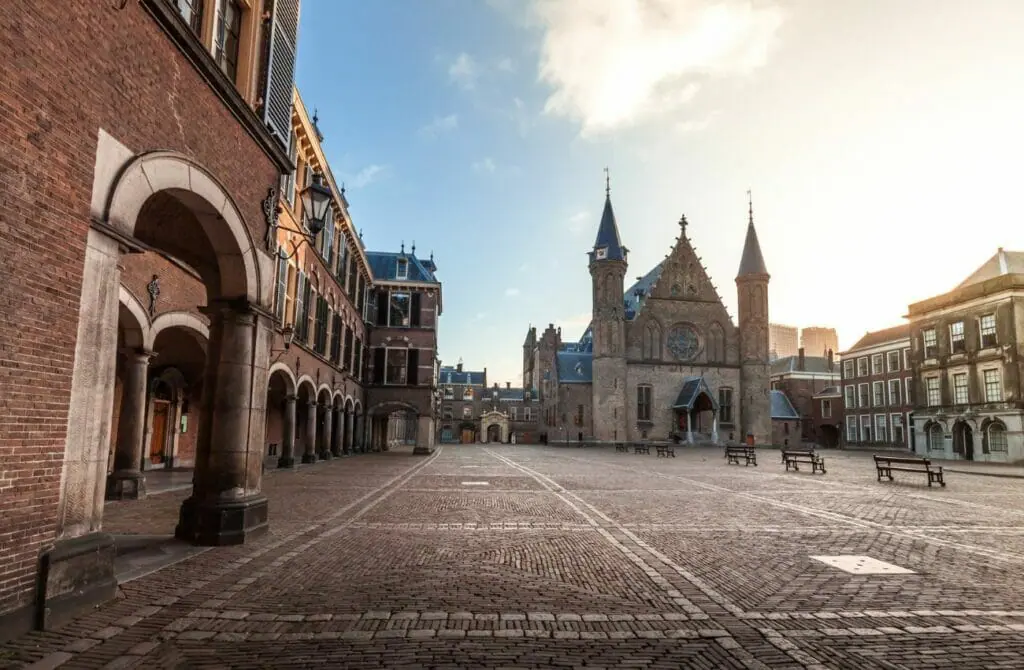 Royal The Hague Private Guided Walking Tour
Seeing as The Hague is home to Holland's royal family, it's not a surprise that one of the best tours takes you through all the royal sights around the city.
The Royal, The Hague Private Guided Walking Tour, will take you through the main city center, looking at key historic attractions from Het Plein, learning about the royal dynasty of the Holland royal family, through to the Binnenhof & Ridderzaal, which was once home to the royal court and hall of knights.
You will also see outside of royalty, the cafe that was a favorite of Van Gogh when he lived in Hague for six years and the oldest tavern in town, Hotel Restaurant 't Goude Hooft. And, of course, you will also get to see some royal palaces, including Noordeinde Palace and Peace Palace.
Madurodam Miniature Park Admission Ticket
A famous attraction in The Hague is the Madurodam Miniature Park, a marvel of artistic skill that allows you to experience miniature models of favorite tourist attractions around The Hague and Holland in a fun-filled miniature park.
You don't have to watch from behind a tapped-off walkway because you can throw yourself in amongst the streets and get incredible photos as your tower above the spires of cathedrals–ensure you don't step on the minis of the locals walking around!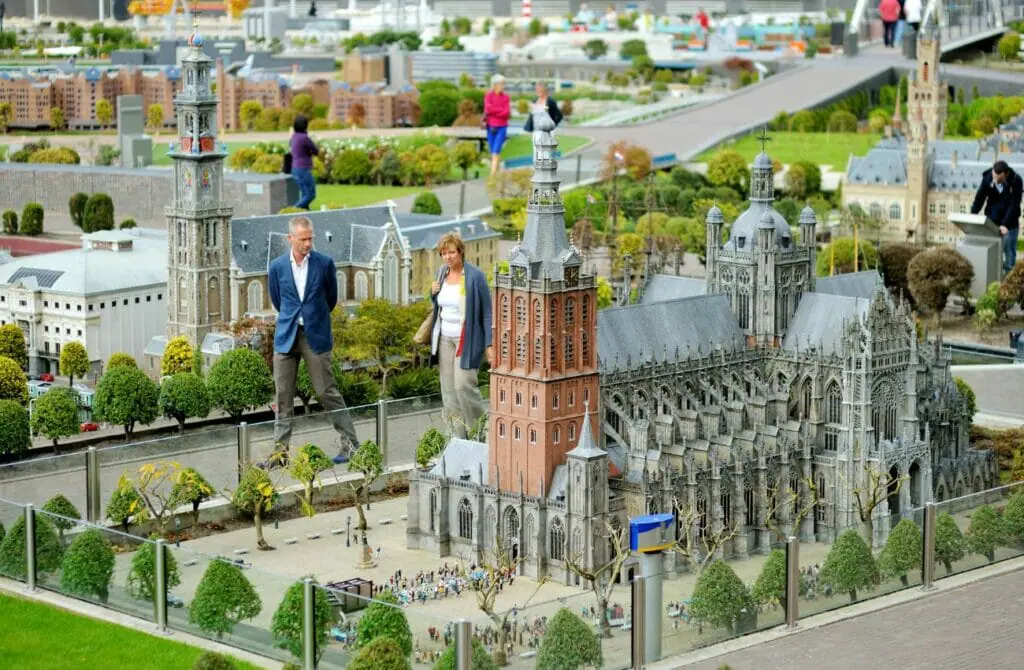 The Hague Small-Group Culinary Walking Tour
The Hague Small-Group Vulinaru Walking Tour is a must on your list if you want to experience some great traditional food in The Hague because you have an experienced tour guide who knows the city's best places.
You will stop at various top culinary attractions with a knowledgeable guide to taste some incredible food and get a rundown on the history and culture of the dishes you will taste. So ensure you have an empty stomach and don't have lunch, as you will be treated to a wide selection of dishes at various places around the city.
All must stop by the self-proclaimed 'most beautiful museum in The Hague' for its distinct design and world-class art collection, including Dutch masters like Rembrandt & Vermeer.
You can experience some incredible art pieces and ones you'd have seen in media throughout your life, but to see them in person is another thing entirely! For example, the famous painting by Johannes Vermeer, Girl with a Pearl Earring, will gaze right into your soul as if she was a real being, presenting the best of European art in the last five-hundred years.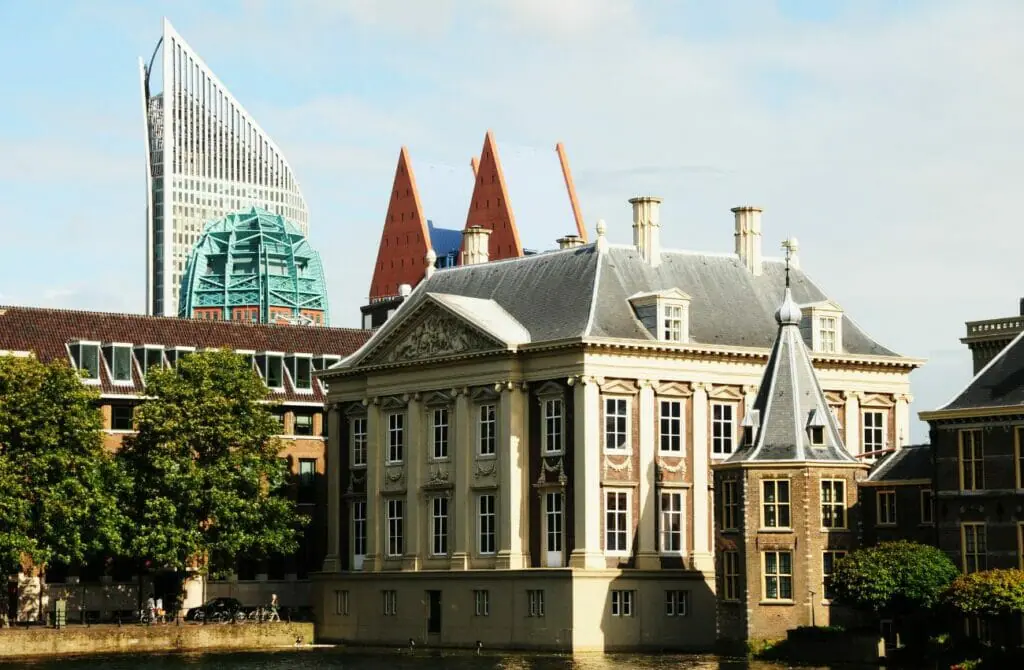 In the same vein as above, we have an art gallery which is a little different as all its subjects are cars. Suppose you love the history of modern art and motors. In that case, the Louwman Museum is for all you auto heads with a rich collection of art depicting the gradual evolution of art styles as well as their mental subjects as two industries that are great showcases for how society has gotten to where it is today.
Binnenhof
In this historical building complex, you can walk amongst spacious plazas with the picturesque Hofvijver lake lapping up against the side of some buildings. Here is home to the national government buildings that have helped establish laws in Holland since the 16th century.
However, it is also where a 12th-century castle housed the Counts of Holland until 1584. You may be around when important debates are in session with the option to sit in and watch in the public gallery, which is a unique experience even if you don't speak Dutch.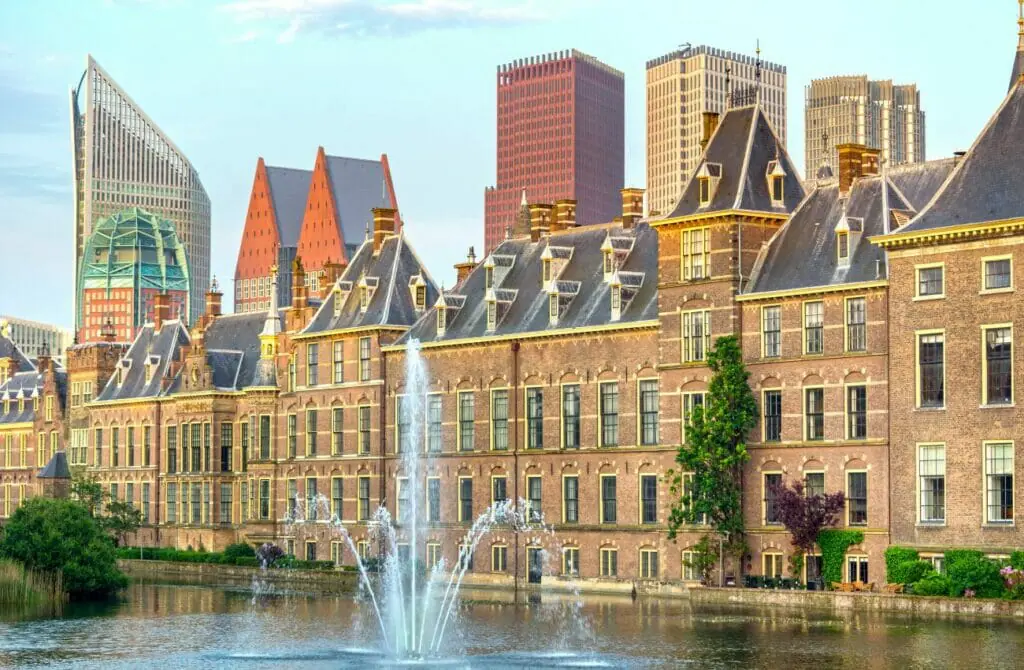 Haagse Bos
Bordering the old part of The Hague is one of Holland's oldest surviving forests, offering a little slice of wild nature among the carefully manicured city streets. Here you can walk through carefully lain pathways in a stroll through lush woods leading you over bridges and past lakes, where in the center of the park, you can admire from a distance one of three royal palaces in The Hague, Palace Huis ten Bosch.
De Pier
The Hague makes exceptional use of their coastal location with fun entertainment spaces for anyone in her city. Notably, this is the case with De Pier. Here you can take in the fresh salty hair of the ocean as you walk along the sheltered pier or under its shade as you head under along the beach.
The highlight of De Pier is, without a doubt, the Ferris wheel, which towers over all the other attractions on the pier, giving visitors great views as they go around it. In addition, this permanent carnival offers delicious street food, from burgers to pizzas, as you tour their arcade, surfing classes, bungee tower, and so much more!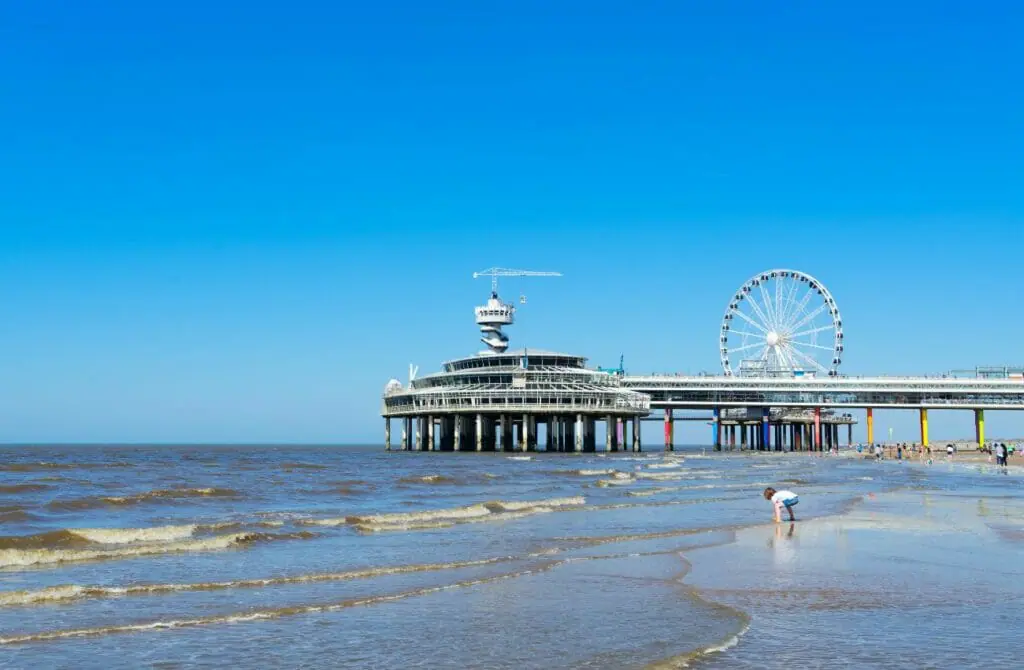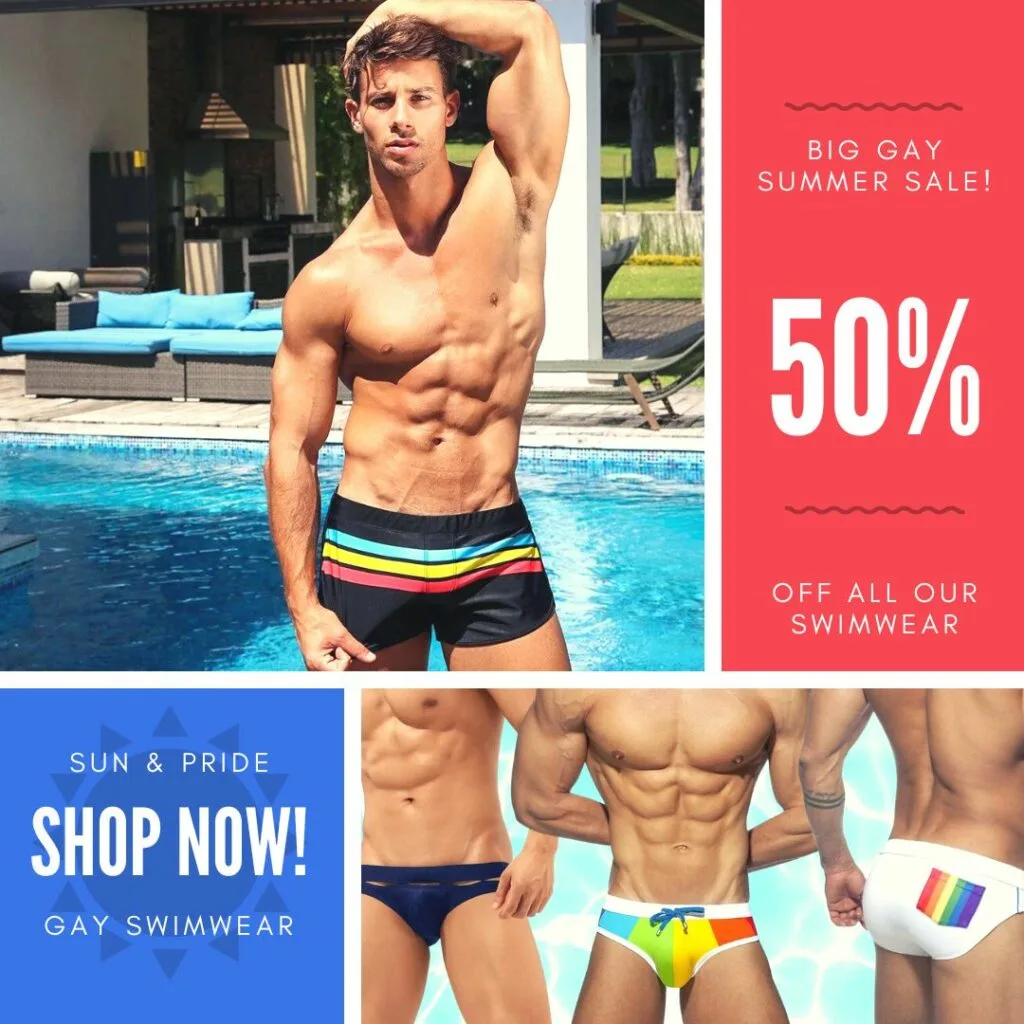 The Hofvijver Lake
The Hague has the pleasure of being close to many natural water wonders, and even if the beach takes most of the limelight, you will see the Hofvijver Lake during your travels.
This lake resides in the very center of the city with incredible lakeside views and attractions that will be the perfect place to fill in an afternoon and go for a walk. It even has a water feature; you will see water activities and boating events occasionally.
International Gay Monument The Hague
Located in the center of The Hague, just across the river from Koekamp Park, is a fitting memorial for the City for Peace and Justice, the International Gay Monument dedicated to all who have ever been prosecuted due to their sexual origin.
The monument was erected in 1985 and serves as a place of memory and contemplation for the gay community, with rainbow chairs recently erected across from it.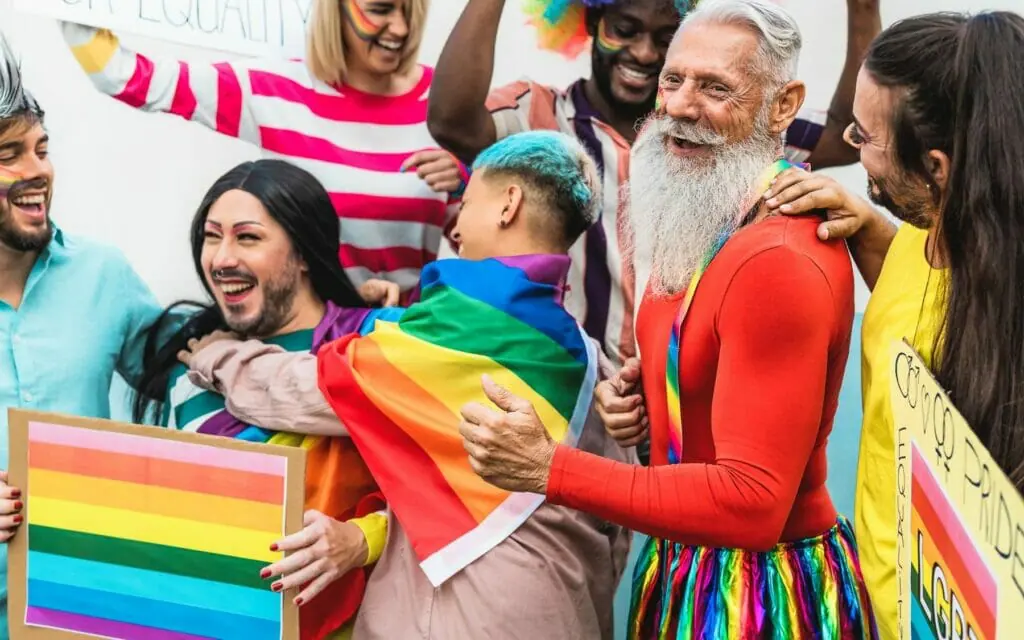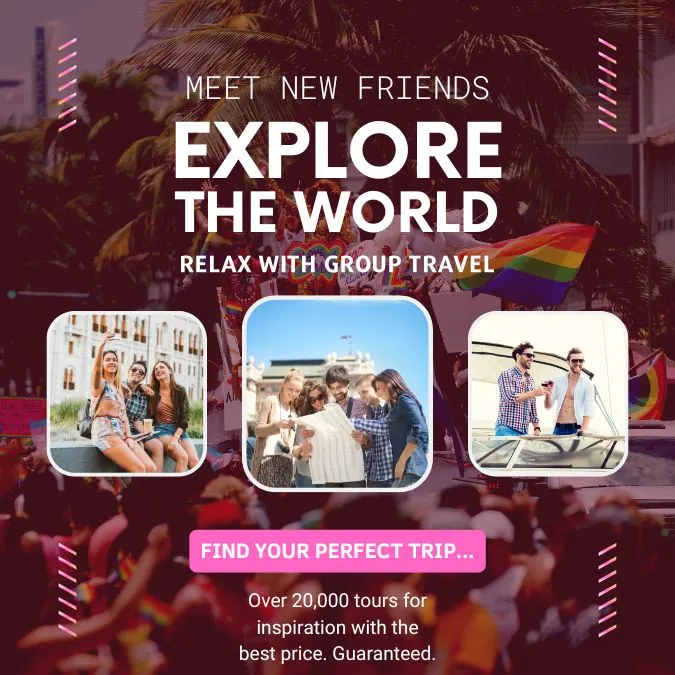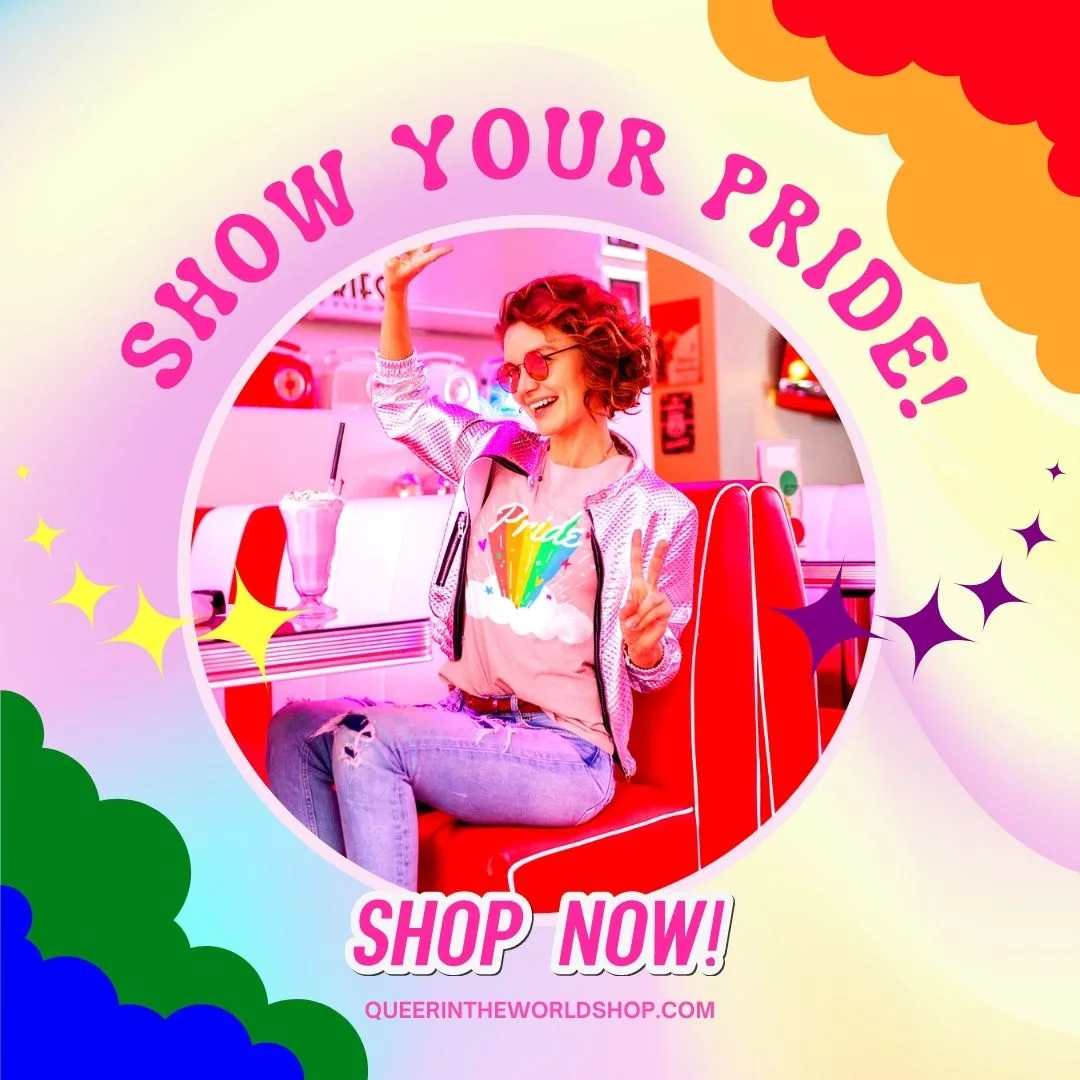 Gay-Friendly & Gay Hotels in The Hague, Netherlands
Being gay-friendly accommodation means that the establishment is welcoming and inclusive to guests who identify as LGBTQ+. This can include, but is not limited to, having policies and practices in place that demonstrate a commitment to creating a safe and inclusive environment for LGBTQ+ guests, such as non-discrimination policies, and providing support and resources for LGBTQ+ travelers.
Some gay-friendly accommodations may also provide amenities specifically catering to the LGBTQ+ community, such as rainbow flags or literature about local LGBTQ+ events or resources. Furthermore, gay-friendly accommodations may be located in an area that is known for being LGBTQ+ friendly.
While The Hague does not have any specifically gay hotels or resorts, these are the most fabulous and pro-actively gay-friendly hotels in The Hague. Needless to say, there are also hundreds more hotel and hostel options in The Hague if none of these suit your desired budget, facilities or area – but these are the best hotels according to other gay travelers and us.
Whatever your needs are, The Hague has you covered.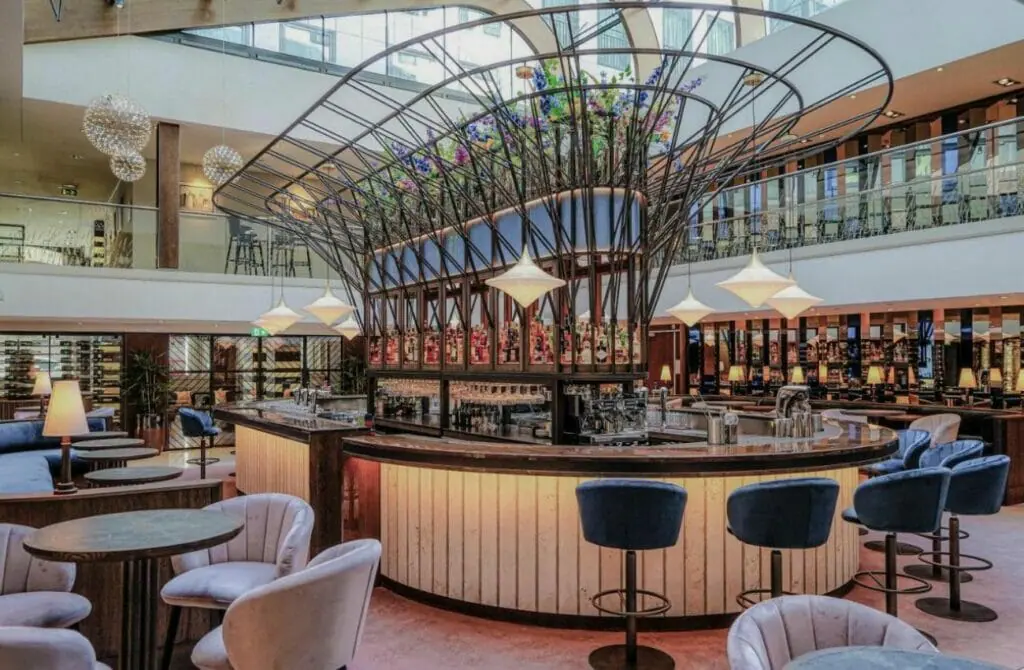 The Hilton at The Hague is a modern five-star hotel with comfort and entertainment in mind for your time away, and this is shown in the range of services on offer.
Whether you are someone who stays at Hilton around the world or a first-time patron, you will be blown away by premium dining experiences with their breakfast and day-time menu options from their Blueblood Restaurant and a bar come evening.
You will also be blown away by its central city location, with a river running directly down one side, with plenty of easily accessible places to walk, including the Palace Garden. However, you need not fear if the weather isn't great as you can exercise at their gym and fitness classes, and public transport will quickly reach your destination.
Then when you return home for a rest, you can be sure it will be dry and cozy in your private quarters. Here you will find a mini fridge to store your much-needed treats, and you can even order a coffee for your room if you need an energy boost for later activities.
But without a doubt, the highlight of your space is the premium bedding which will help put you to sleep when the time does arrive. Here you can live your holiday to its fullest in a gay-friendly venue!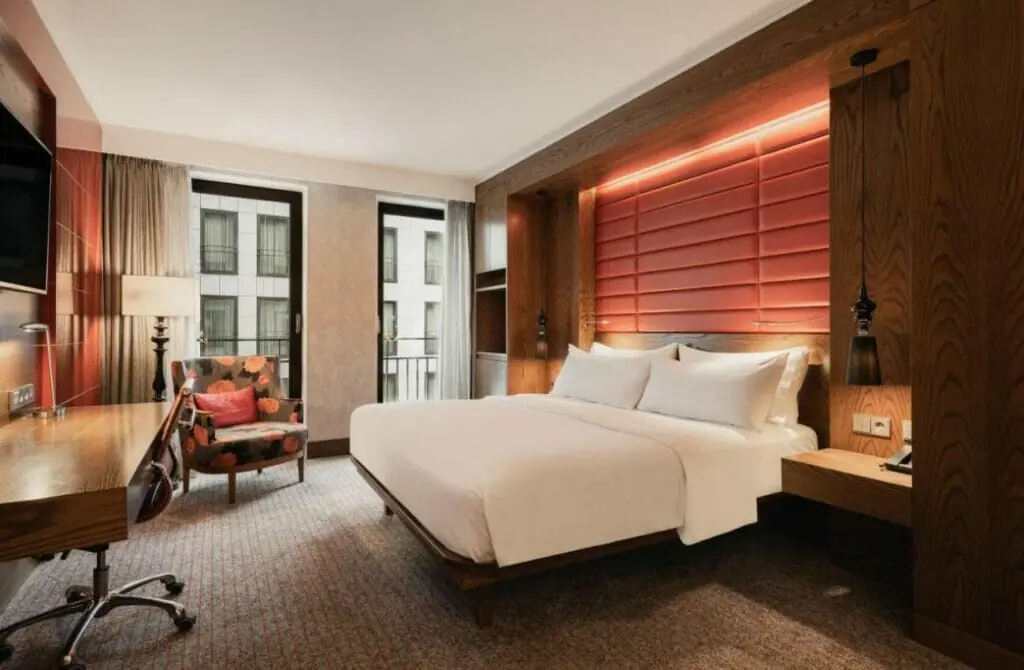 Mercure City Den Haag Central Hotel ☆☆☆☆
In the heart of The Hague is a top four-star hotel option for a gay tourist stopping by the city, even for a single day or a couple. You will be blown away by the sleek modern exterior and the range of rooms to choose from to ensure you get the most out of your stay with different views and extras.
All rooms are the height of comfort with modern decor, sizeable soft bedding, TV and with some packages, a lounge and kitchen.
If you want to stretch the limits of relaxation, you can start with their on-site restaurant ready to work and provide you with food at your leisure, so you never need to think about where you will get your fuel! They also have a stunning outside terrace with plenty of space to lounge or dine, making the most of the exceptional Dutch weather.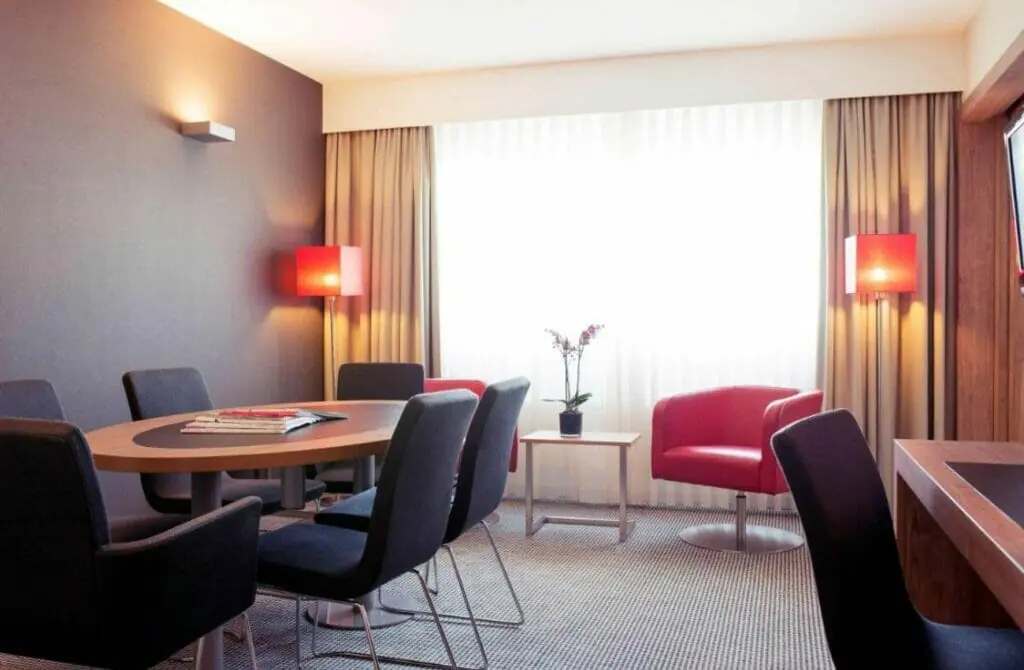 Staybridge Suites The Hague ☆☆☆☆
Another great four-star hotel for the gay traveler to The Hague is Staybridge Suites, which are essentially mini apartments in a historic building for your convenience in the center of town. You have easy access to the Lange Voorhout and Binnenhof, to name a few! So you don't just have to appreciate a historic hotel, but the complete ancestry of this city's past.
However, turning inside, we should note the exceptional things about this place. Firstly guests love having access to a gym, room service, and complimentary breakfast. However, people stay here mainly because they have complete rooms with a kitchen, ensuite, lounge and bedroom, allowing you to live your best life whilst on holiday.
Furthermore, you can have your own private space, and it would be the perfect stage to host friends you meet whilst on a fun night out in The Hague.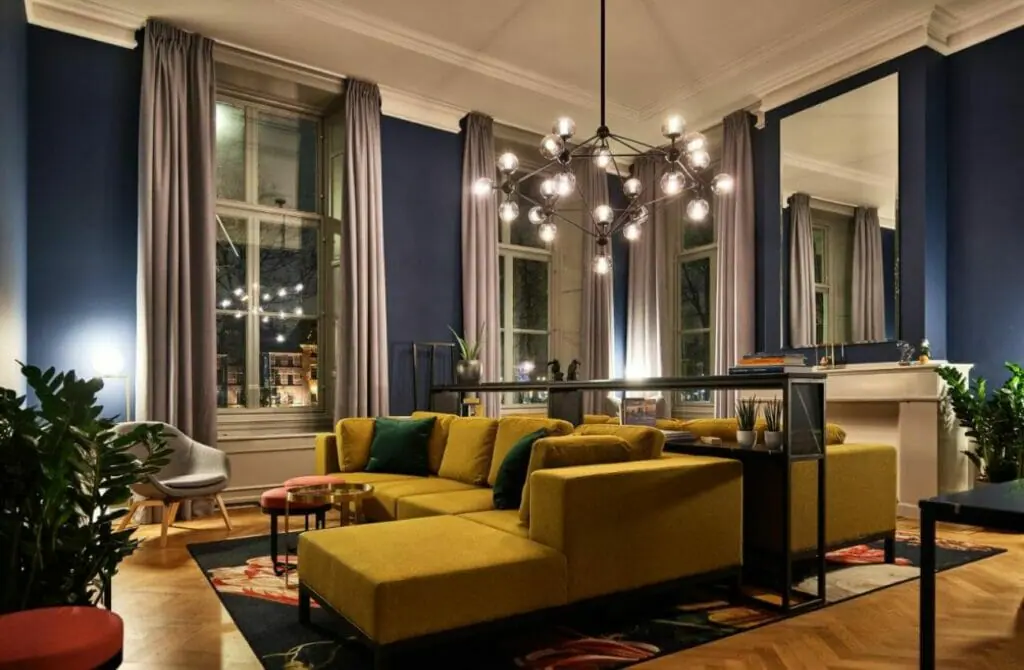 Holiday Inn Express The Hague ☆☆☆
Regardless of where you find yourself around the world, if you decide to stay at the Holiday Inn, you are guaranteed a peaceful stay offering the best facilities, services and rooms that are in the running for being the best in the hotel business. Here you are amongst the action of city life regardless of the day and night, with key attractions just a stone's throw away!
However, if a day inside is on the cards after a long flight, you will be pleased with their restaurant, dining area or cozy lounge with a central fire that is great for reading or light laptop working. It would be sacrilegious not to mention that breakfast is also complimentary for all guests!
So you can rest easy knowing hot drinks and a morning get-up are all on them. Your room is another service that excites you to return to your room to get some essential shut-eye when traveling.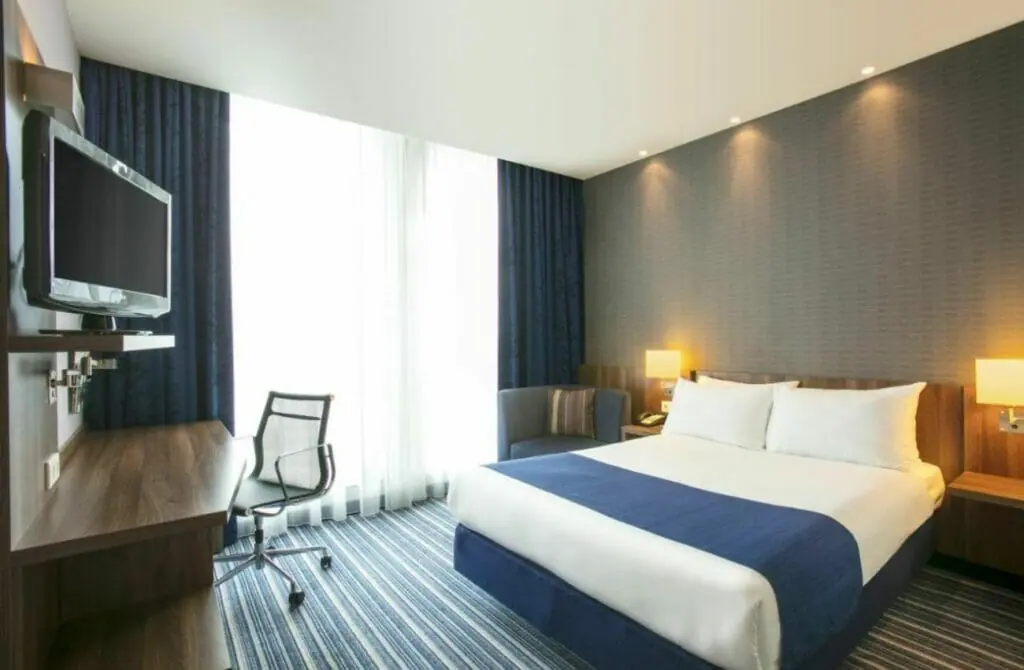 Gay Nightlife In The Hague, Netherlands
The Hague is undoubtedly one of the wealthiest gay nightlife experiences in Holland because they not only have many gay bars but a day-time scene as prosperous come evening as you have an endless choice of clubs and cafes to add to your travel agenda. You have a whole gay world to explore in the gay nightlife of The Hague.
Exploring the gay and gay-friendly nightlife in a new city can be one of the most exciting and rewarding experiences while traveling – and Gay The Hague is no exception. Not only will you have the opportunity to meet new people and make friends, but you'll also get a taste of the local culture and learn more about the city's LGBTQ+ community.
Going out and experiencing the queer and queer-friendly nightlife in a new city can also be a great way to break out of your comfort zone and try new things. Whether it's dancing the night away at a gay club or mingling with locals at a gay-friendly bar, you'll have the chance to make memories and create lasting connections.
So, don't be afraid to step out of your comfort zone and explore the gay and gay-friendly nightlife in The Hague. You'll be glad you did!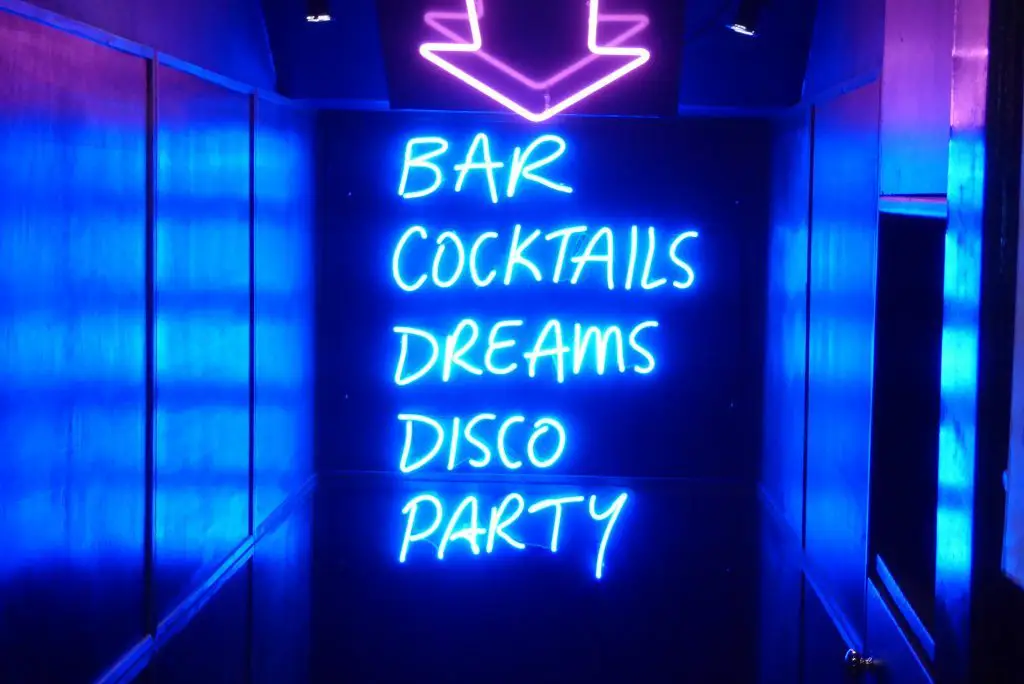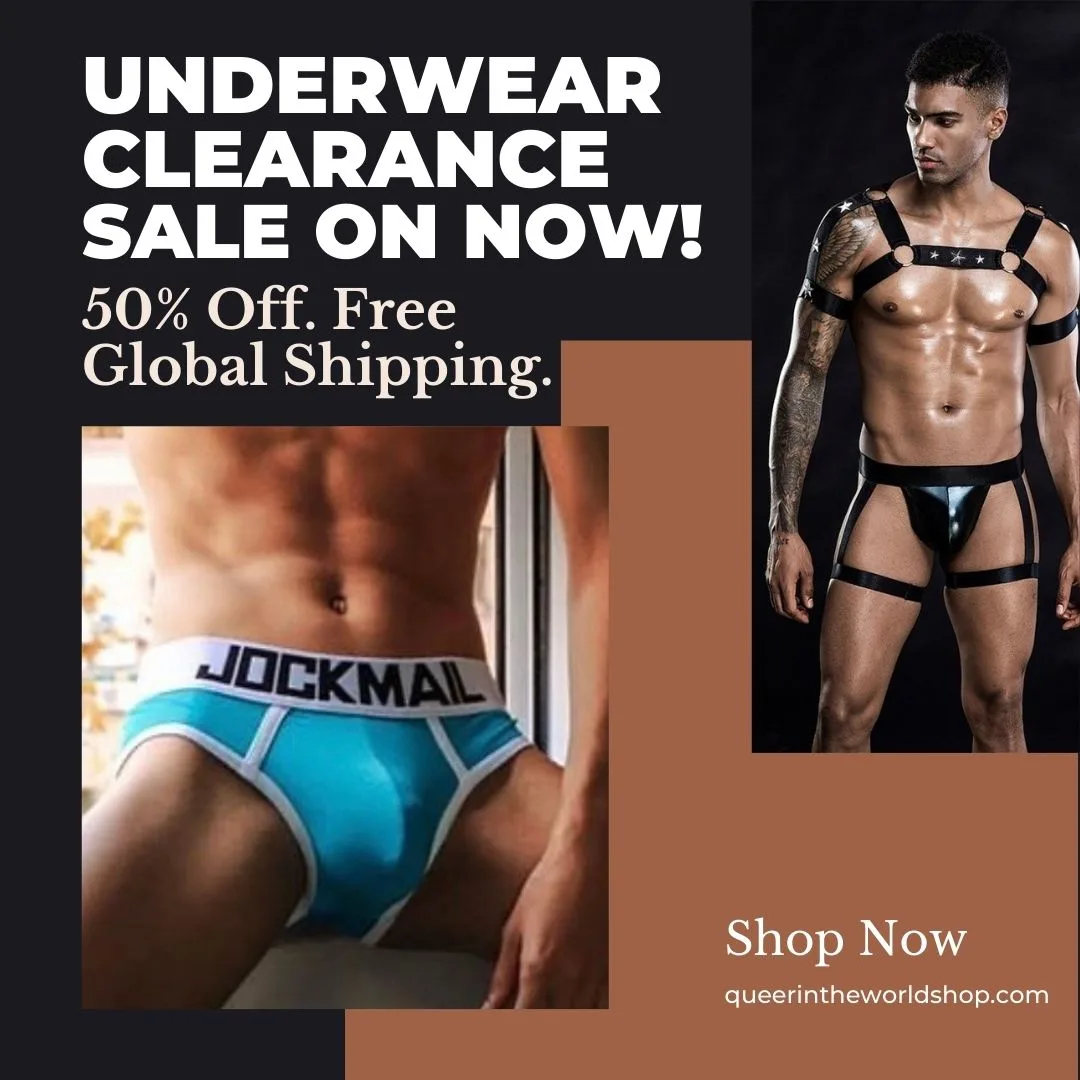 Gay Bars In The Hague
One of the gayest cafes and bars in The Hague is Café Duijnstee because you won't just find a significant number of queer patrons lounging around her space come evening but various queer-themed events held on a regular.
Tucked away in an alleyway, with outside tables lining the rough brick walls, is a small yet cozy drinking atmosphere with admirable tunes, friendly staff and a wide range of drinks to ease into an evening of fun.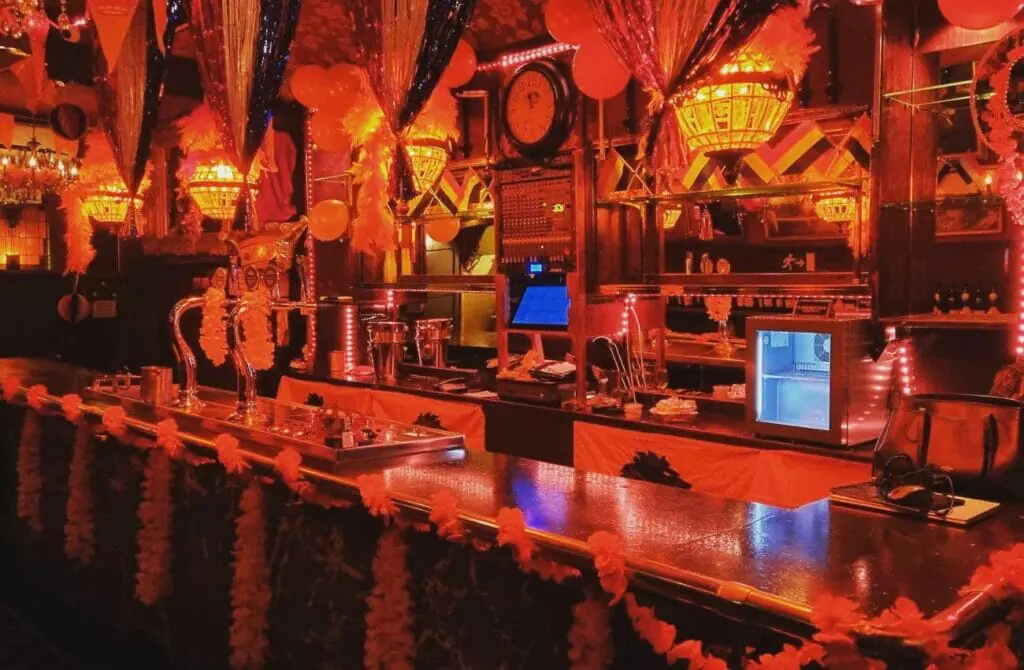 Cafe de Vink is a gay party bar known for putting on some of the best dance parties in The Hague's gay scene. You will not only be met by friendly staff and patrons when you visit for a night out, but if you are lucky, they could have a drag queen looking to take the entertainment to the next level.
You may also be taken by their laid-back atmosphere and gay carnival decor around the bar, showing just what kind of bar you've stepped into!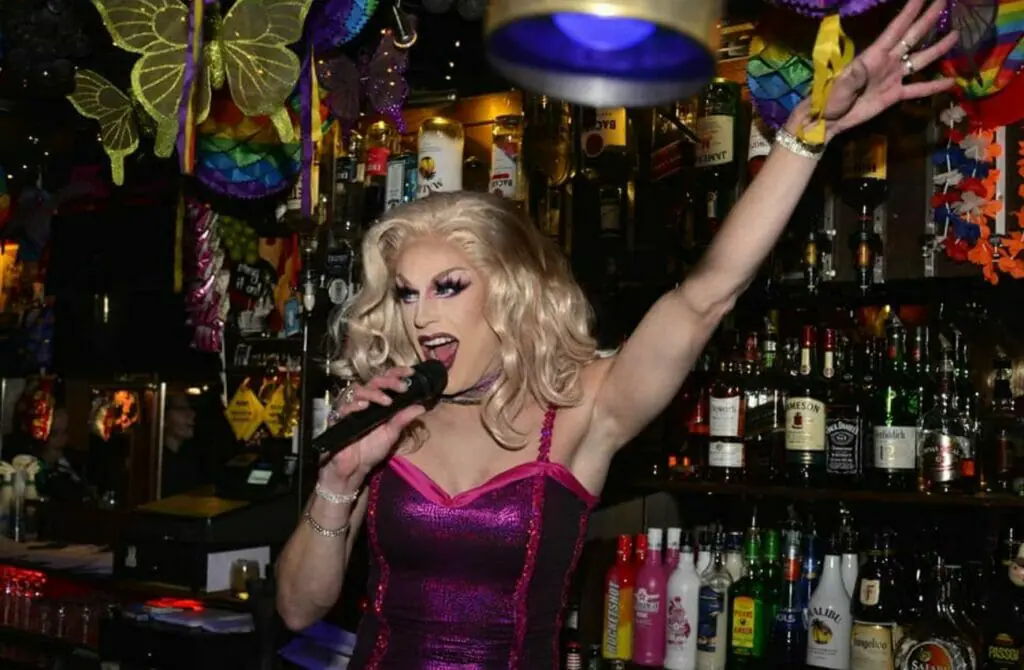 Home to the only poly nightclub in The Hague, you will find something unique in this club dedicated to celebrating polyamorous people. So if you consider yourself part of the poly crowd or want a fun night in a queer-friendly space, Meervoud is one to check out with their excellent tunes, crowds and drink.
Located in the heart of The Hague, you will find the exceptionally queer bar Café 't Achterom, which has a quirky bit of humor mixed inside. Not only are the drinking experience and hospitality stellar, providing space for the queer community to socialize and express themselves, but they are regular hosts of gay disco nights.
However, if you want a night without dancing to DJs, you can stop by when they host their hilarious drag queens, who will have you laughing yourself silly.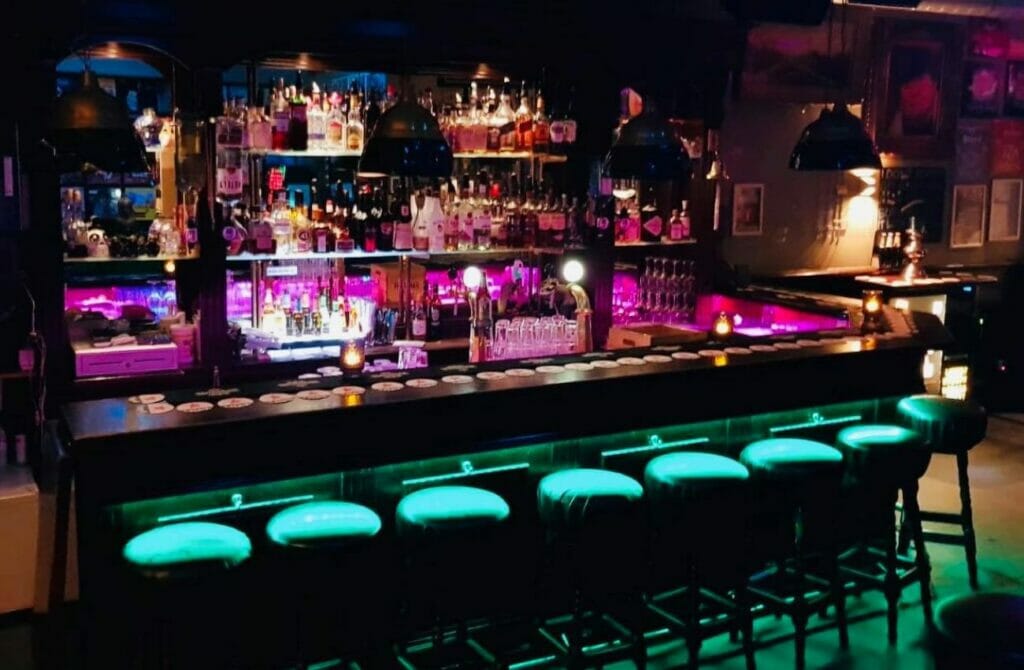 Gay Parties & Gay Clubs In The Hague
COC Cafe is a queer cafe famous in the gay community for being the meeting place for COC Haaglanden, the local LGBQT+ club that is welcome to all! Inside this pink paradise, you will find a great cafe experience for hot drinks and cabinet food that opens from 4 pm to 9 pm daily, with plenty of seating and tables even during the busier hours.
For those visiting The Hague or thinking of moving there, there is an active group on Facebook that gives you all the ins and outs of being a gay outsider to The Hague. In addition, you can connect with fellow travelers and learn some hidden secrets you won't find anywhere else.
The Hague regularly hosts gay events throughout the city. However, the biggest is, of course, The Hague Rainbow Festival. From indoor events of dance and disco to outdoor events like markets and pride walks, you will be satisfied with a visit to The Hague during the height of their Rainbow Festival.
Queer aan Zee is a small social group for non-binary people in The Hague, making it a great way to meet fellow non-binary people.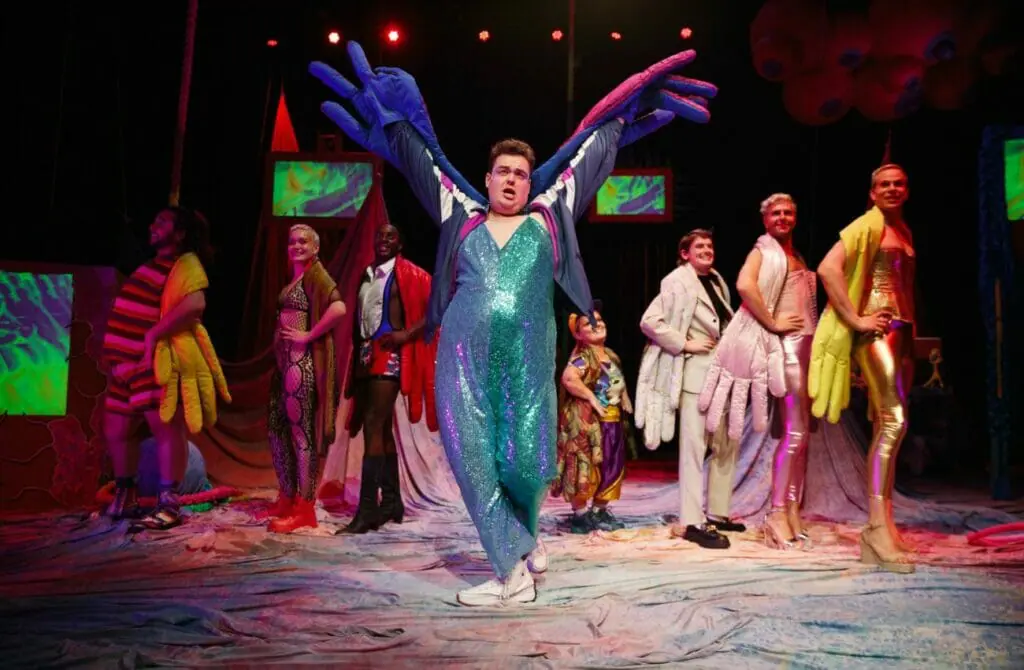 Since 1947, The Hague has been home to a dedicated LGBQT+ organization working with queer people for over seventy years to unite the community. Here you can find out the latest news and events in the gay community if you want to make the most of your visit to The Hague.
For Lesbians visiting The Hague or Holland, The L*Word is a lesbian group set up to unite their people and advocate and promote the rights of Lesbians and women.
Queer is another gay club in The Hague that is open to all and targeting more on a younger crowd of thirty and under, yet regardless of who you are, you will find fun social events to connect with the local gay community.
Other Gay-Friendly Nightlife In The Hague
This artsy space is a gay-friendly cafe bar with an outdoor terrace decorated permanently in carnival decor. Here you can find a plethora of patrons, from artists to actors, who are taking full advantage of the creative facilities to create incredible works.
You can also find a great dining experience that doesn't just have great drinks and food but an atmosphere that allows you to feed off of the shared creative energies of others.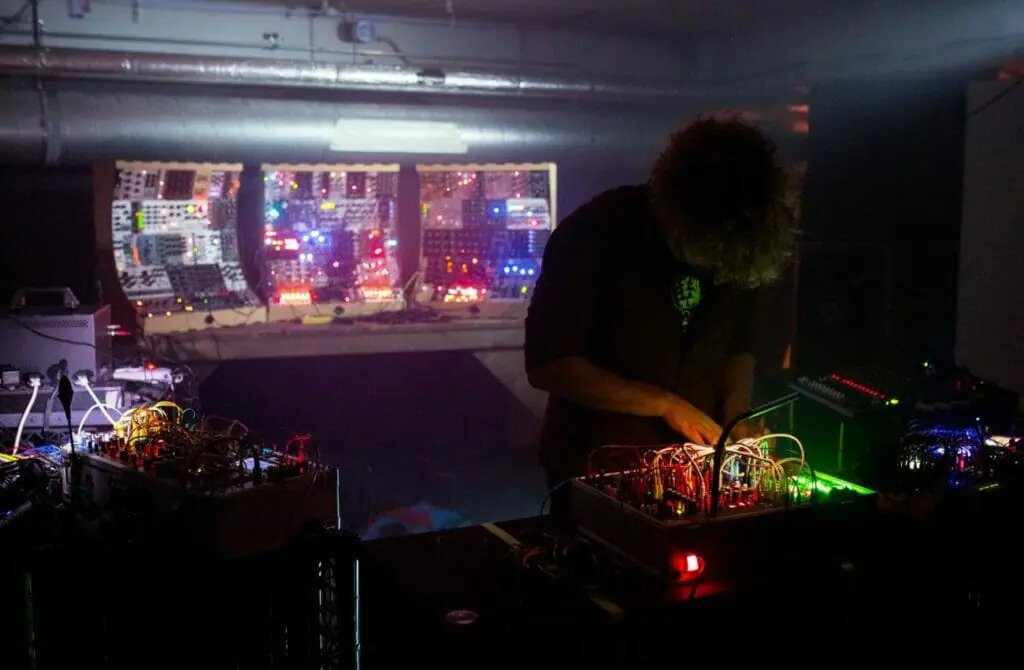 Those after a gay-friendly Latin Club will adore La Rumbantela. Here you will find a modern drinking bar with a cozy setting under the blanket of disco lights and Latin tunes. You will love the range of drinks and atmosphere, as well as the expansive dancefloor with their themed party evenings.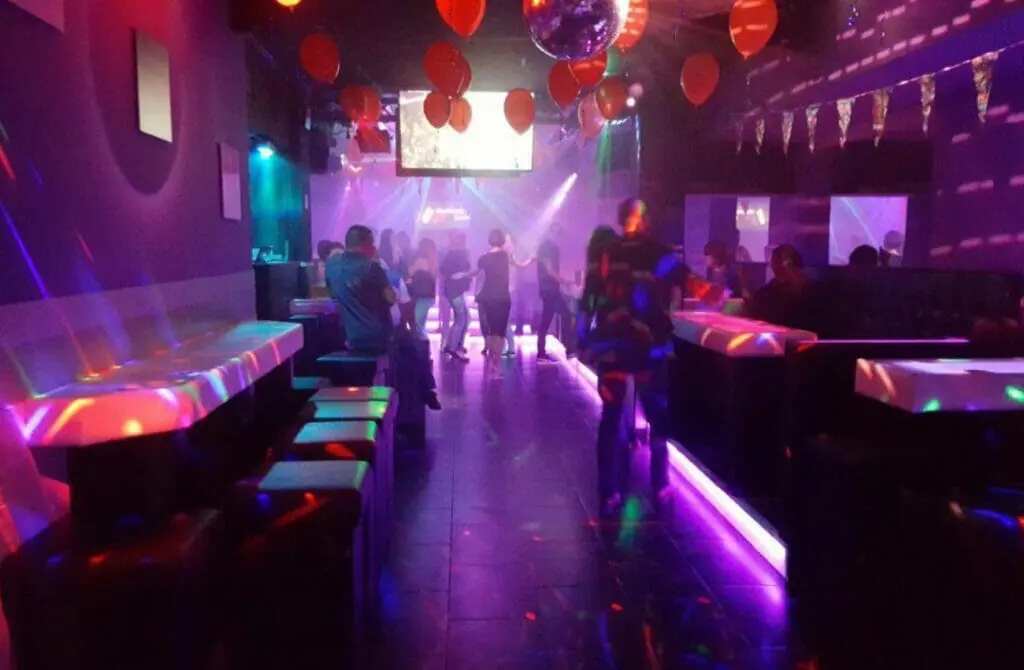 Cruising & Gay Saunas In The Hague, Netherlands
The Hague is exceptionally queer, and you can rest assured that, as a result, the gay cruising scene is very lunch alive and well. Here you don't have to rely solely on dating apps to find a cruising partner for a fun night, with gay cruising bars and many gay social clubs to meet fellow gay people!
When traveling to a new city, it can be exciting to head out for more than just a stiff drink. One aspect of the Gay The Hague scene that many queer men enjoy is visiting gay saunas and cruising clubs.
Sure, the sauna culture in The Hague is not as hedonistic as in Amsterdam, Barcelona or Berlin, but these venues still offer a chance to meet new people, socialize, and engage in sexual activity – without resorting to gay hookup apps. However, it's important to keep in mind that these venues can vary greatly in terms of atmosphere, clientele, and rules, so it's a good idea to prepare yourself before visiting. If you are apprehensive, we advise studying our guide to visiting a gay bathhouse for the first time, which should help set your mind at ease and always practice safe sex.
Additionally, it's important to be aware of and respect local laws and customs regarding gay venues and sexual activity. With a little bit of planning and an open mind, visiting gay saunas and cruising clubs can be a fun and exciting part of your gay The Hague travel itinerary.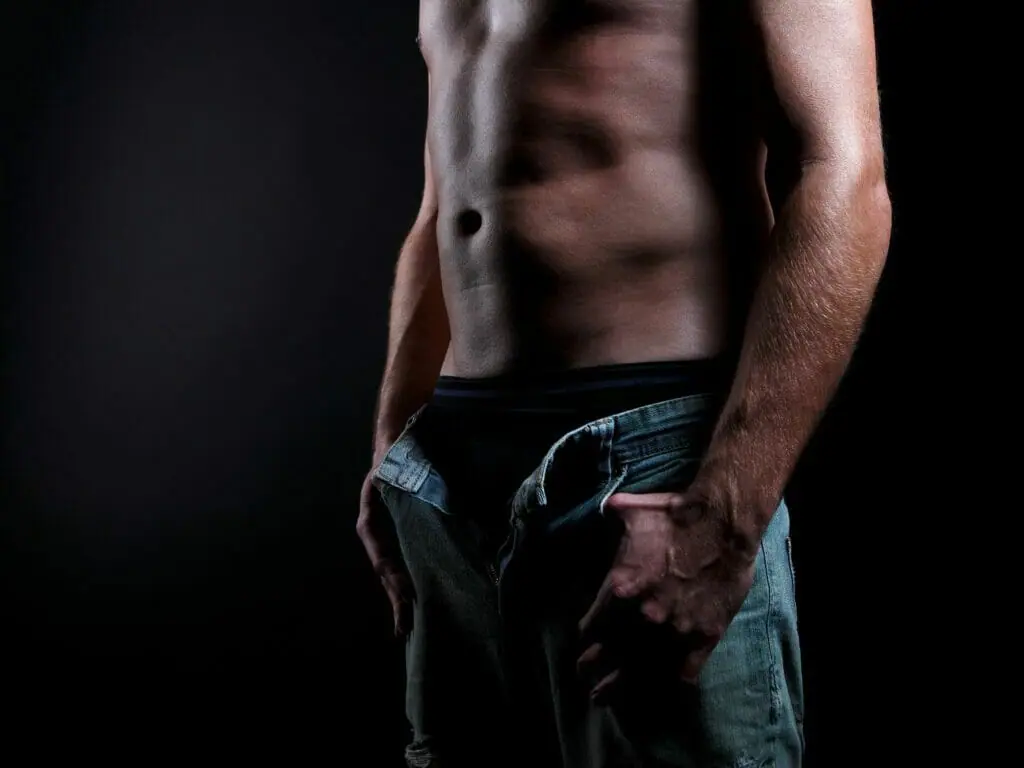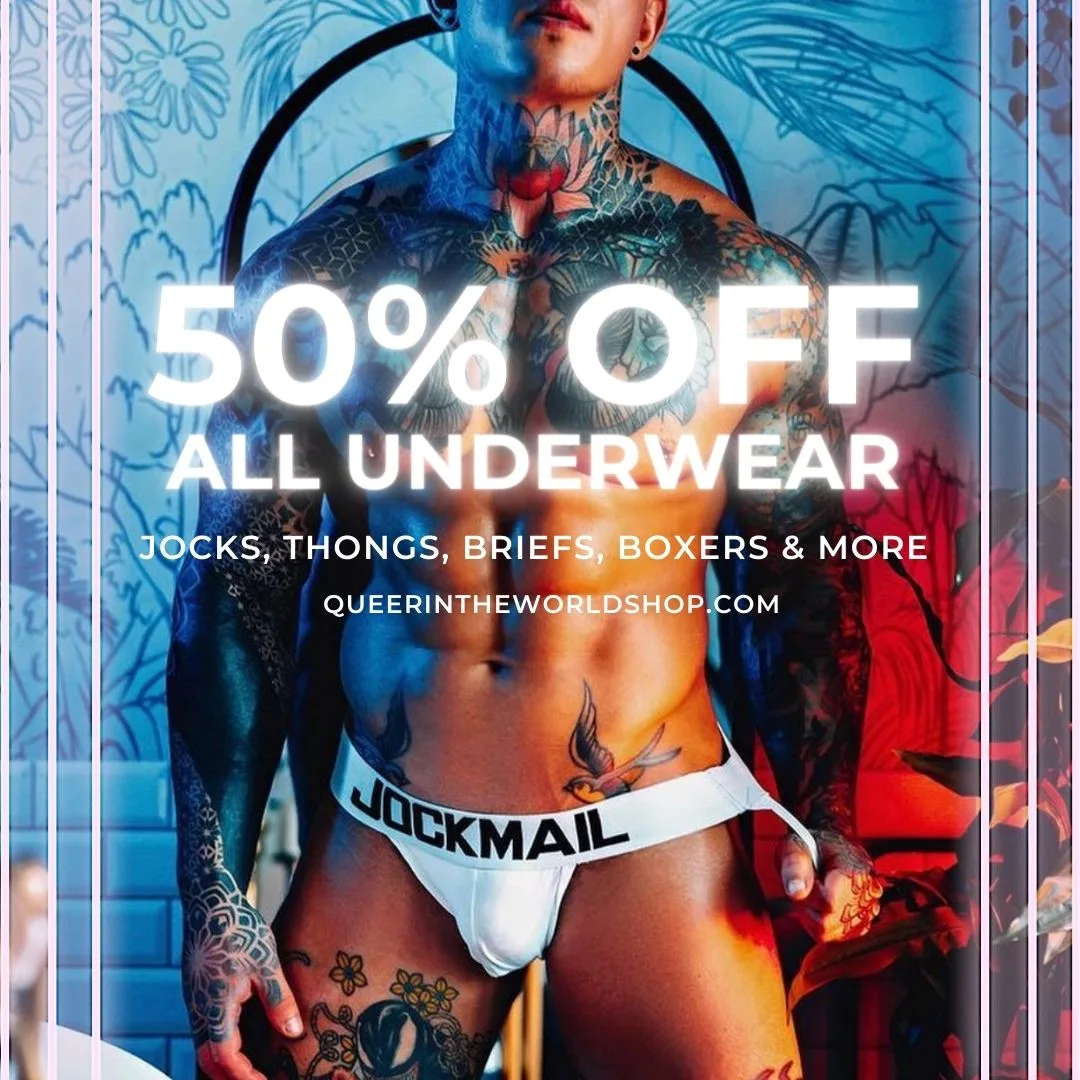 Gay Cruising Bars In The Hague
For over eighteen years, The Boss has been a gay cruising icon in The Hague, so it is an experience you cannot miss. Here you will find a wide range of fun late-night parties where you can meet fellow naked or semi-naked bi or gay men. You can enjoy a drink or a Mars Bar or two as you lounge and get to know fellow patrons before you get down for something… more.
Gay Map Of The Hague
Finding it hard to envisage where everything is in The Hague? Hopefully, this queer-centric map helps where we have marked all the bars, clubs, parties, hotels, saunas, massages, and more will help you stay in the spot best suited to you!