Gay Strasbourg, the enchanting capital of the Alsace region in France, is a city that beckons travelers with its picturesque charm, rich history, and warm embrace of diversity. While often recognized for its architectural wonders and culinary delights, Strasbourg also holds a special place in the hearts of the queer community.
Strasbourg is renowned for its commitment to human rights and equality, which extends to its vibrant queer community. The city has a long-standing tradition of embracing diversity, creating a safe and inclusive environment for everyone. From its progressive legislation to its active LGBTQ+ organizations, Strasbourg fosters a sense of belonging that welcomes queer individuals from around the world.
Gay Strasbourg comes alive with a kaleidoscope of vibrant events that celebrates the gay community. The annual Strasbourg Pride, known as "Fierté Strasbourg," is a highlight on the calendar. With a lively parade, uplifting performances, and thought-provoking discussions, you would want to join the festivities and experience the power of unity and pride in Strasbourg's streets.
The city boasts a thriving queer scene that caters to diverse interests and tastes. From cozy cafés and stylish bars to energetic clubs, you'll find a vibrant social scene that encourages connections and creates a sense of belonging.
Whether you're seeking an evening of dancing or a laid-back gathering with new friends, the gay-friendly spaces in Strasbourg offer many options for a memorable night out.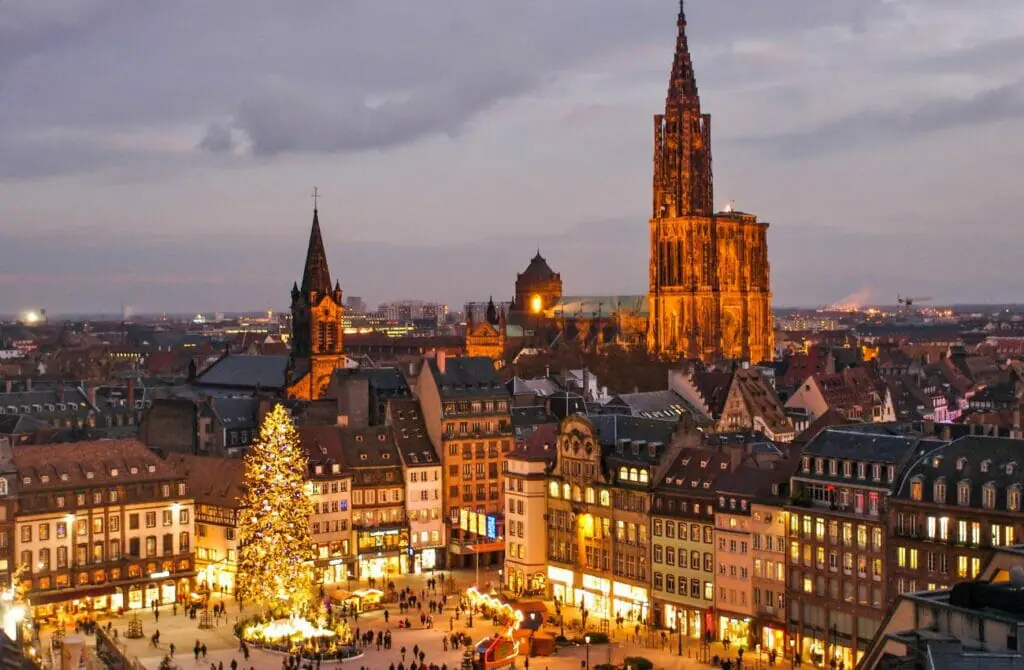 Strasbourg's architectural wonders provide a breathtaking backdrop for your visit. The picturesque Grande Île, a UNESCO World Heritage site, charms visitors with its romantic canals and beautifully preserved half-timbered houses.
Lose yourself in the enchanting Petite France district, where narrow streets and flower-lined bridges create an atmosphere of timeless beauty. Take a stroll through history, hand in hand with your loved one, and let the city's romantic ambiance embrace you.
Gay Strasbourg is a captivating destination that embraces gay travelers with open arms. Its rich history, stunning architecture, vibrant queer scene, and warm and inclusive atmosphere make it an ideal choice for your next adventure. So what are you waiting for?
Pack your bags, immerse yourself in the unique charm of Strasbourg, and let this enchanting city weave its magic, leaving you with memories that will last a lifetime. Get ready to embark on a journey where acceptance, celebration, and unforgettable experiences await you in every corner of one of Europe's most dynamic cities.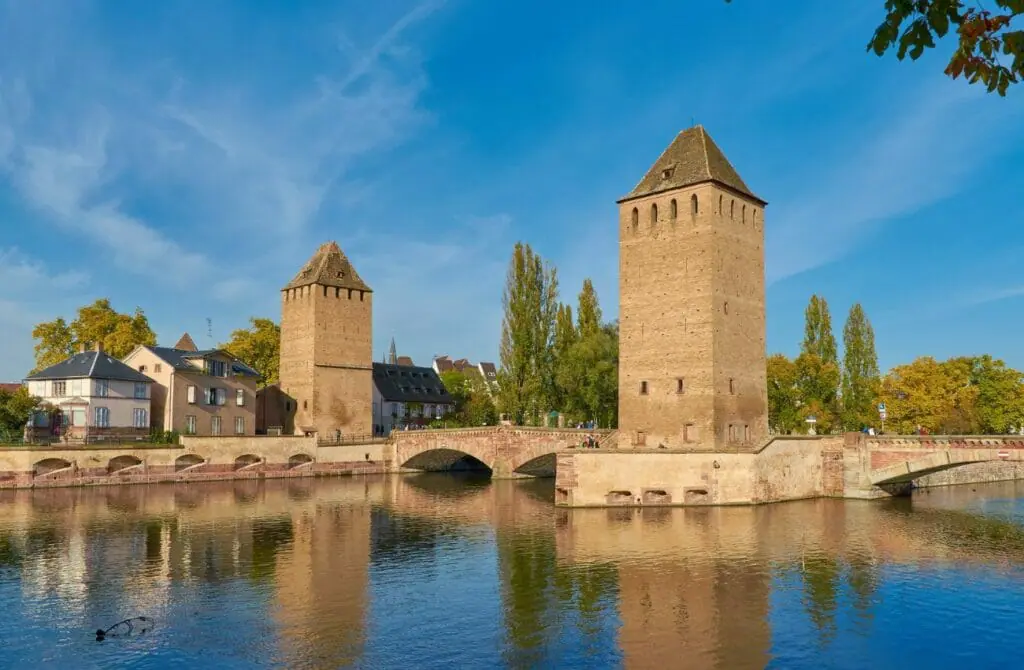 Top Attractions in Gay Strasbourg, France
As a new visitor to Gay Strasbourg, there are plenty of things to see and do, regardless of your sexual orientation. One of the best ways to experience any new city is to visit some of its most iconic landmarks and attractions, including historical monuments, museums, and art galleries.
We also love gazing at architecture up close, exploring parks and gardens, sampling the local cuisine, visiting local markets, and attending cultural events such as festivals, concerts and shows.
Even as the out-and-proud queer we are, we still love to explore the city and its culture in the same way as everyone else. Doing so allows us to learn more about the city and its people and better understand the local culture. As such, these are our favorite must-see attractions in Strasbourg.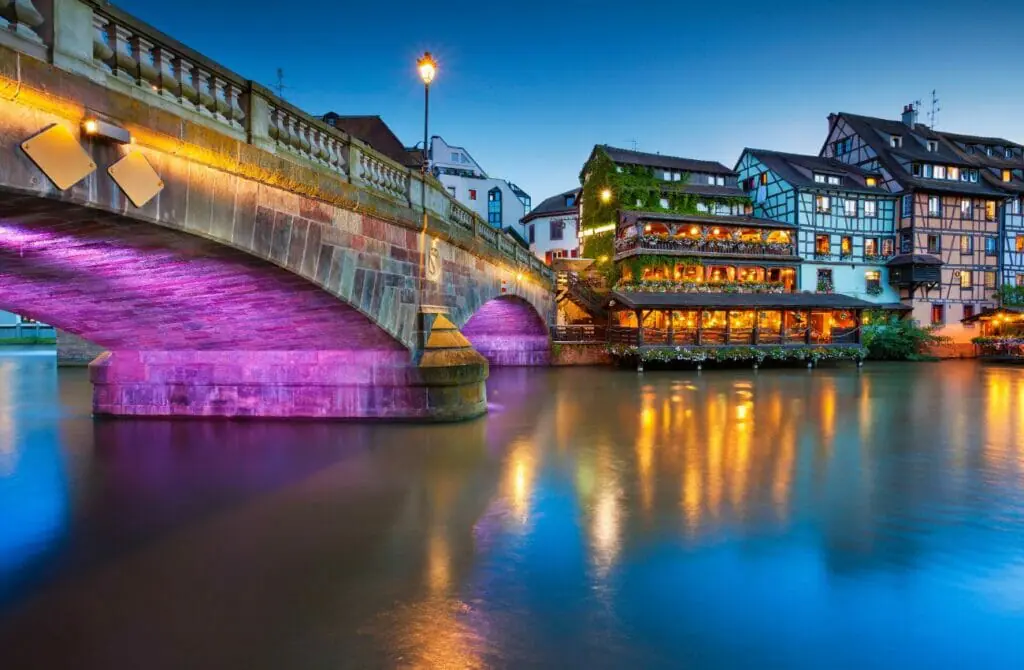 The Cave des Hospices is a unique and historic wine cellar. The cellar was founded in the 14th century as a place to store and age wines produced by the local vineyards and has been in operation ever since.
Today, the Cave des Hospices is one of the most famous wine cellars in the region, known for its extensive collection of fine wines and stunning underground location.
The cellar is open to visitors, offering a rare opportunity to explore its winding tunnels and ancient vaults and sample some of the exceptional wines it houses. The cellar is also a popular destination for romantic outings, with its atmospheric location and intimate tasting rooms providing the perfect setting for a special date or anniversary.
Modern and Contemporary Art
Strasbourg is home to one of the most impressive collections of modern and contemporary art in Europe. The city's modern and contemporary art museum, Musée d'Art Moderne et Contemporain (MAMCS), is a must-see.
MAMCS houses a vast collection of art spanning the 20th and 21st centuries, including paintings, sculptures, installations, and multimedia works. The museum's permanent collection includes pieces by some of the most celebrated artists of the modern and contemporary era, including Pablo Picasso, Wassily Kandinsky, Joan Miró, and Andy Warhol.
For gay visitors, MAMCS is an especially interesting destination, as many modern and contemporary artists have explored themes related to gender and sexuality in their work. From the groundbreaking feminist art of the 1960s and 70s to the queer art movements of the present day, the museum offers a fascinating glimpse into how artists have challenged traditional norms and pushed boundaries.
Place Kléber
Place Kléber is the central square of Strasbourg, in the heart of the city. Named after General Jean-Baptiste Kléber, a French general who fought in the French Revolutionary Wars, the square is a popular destination for locals and visitors alike.
With its picturesque fountain, beautiful architecture, and lively atmosphere, Place Kléber is a great place to spend an afternoon or evening in Strasbourg. The square is surrounded by various shops, cafes, and restaurants, making it the perfect spot to relax and people-watch while enjoying a coffee or a glass of wine.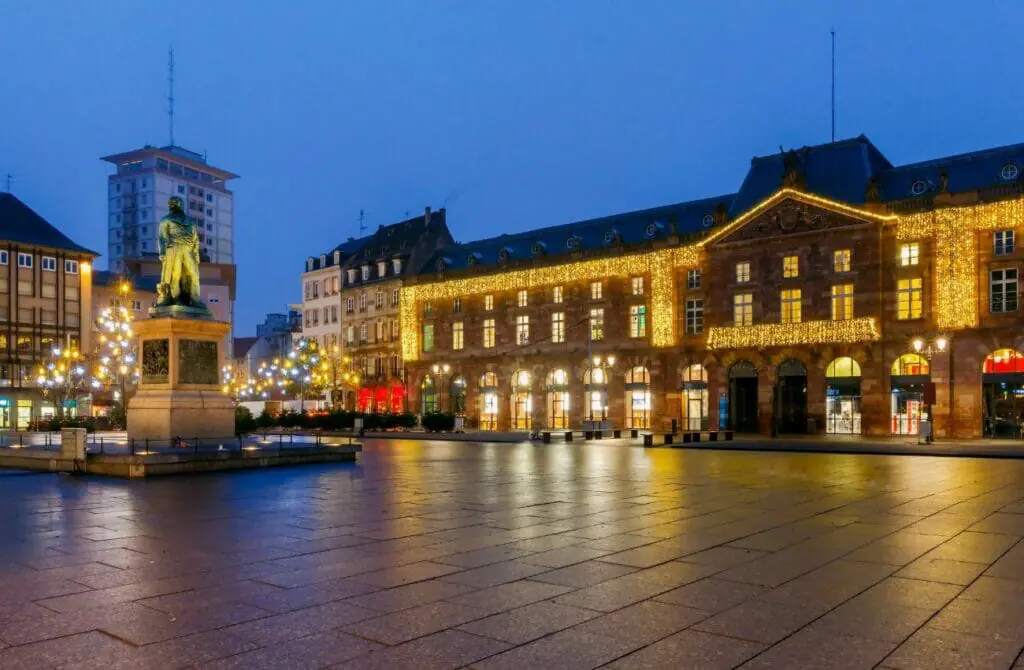 Musée Historique de Strasbourg
In a stunning 16th-century building, the museum offers a comprehensive look at Strasbourg's past, from its early days as a Roman settlement to its modern status as a cosmopolitan European city.
The museum's exhibits cover a wide range of topics, from art and architecture to daily life and politics. Highlights of the collection include a large collection of medieval and Renaissance artworks and displays of ancient coins, weaponry, and other artifacts.
Splurge at The Christmas Markets
The Christmas Markets of Strasbourg are some of the most famous and beloved in Europe. Every year, from late November to December, the city comes alive with the festive spirit of Christmas as locals and visitors flock to the many markets throughout the city.
The markets offer a wide range of traditional Christmas gifts and treats, including handmade crafts, holiday decorations, and delicious treats like mulled wine and gingerbread. You can also enjoy live music, carolers, and other festive entertainment as they browse the stalls and soak up the holiday atmosphere.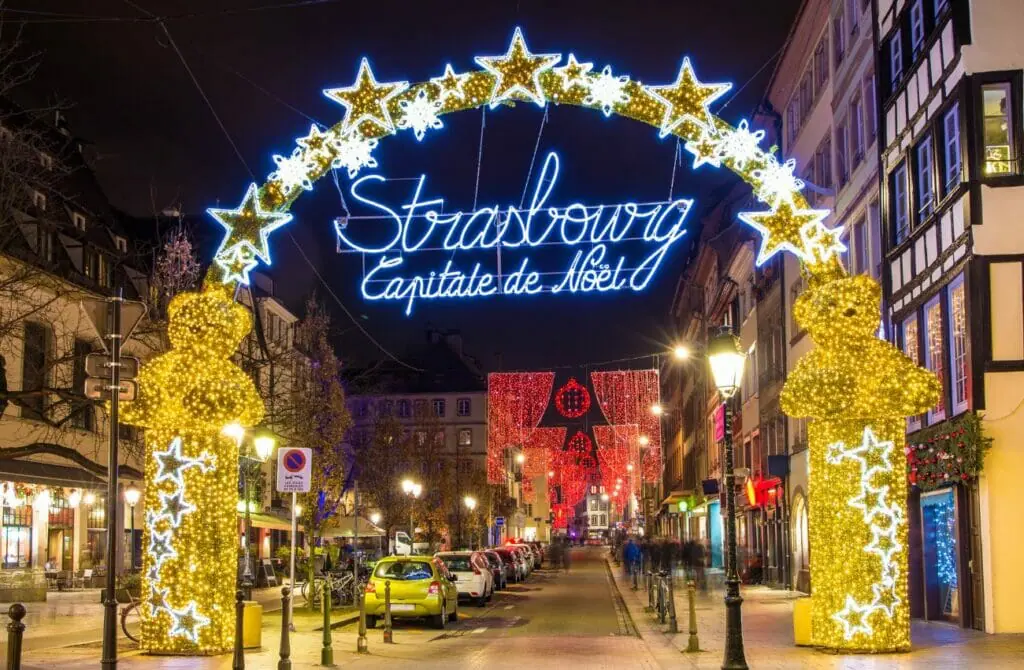 Enjoy the Music Festivals and Cultural Events
Strasbourg is a city known for its vibrant music and cultural scene. Throughout the year, the city hosts a wide range of festivals and cultural events, ranging from classical music concerts to contemporary art exhibits and from film festivals to street theater performances.
One of the most popular music festivals in Strasbourg is the Festival Musica, which takes place every September and showcases some of the best contemporary classical music from around the world. The festival attracts top performers and composers, as well as a diverse audience of music lovers from across Europe and beyond.
For electronic music lovers, the city hosts the Ososphère festival in October, featuring performances by some of the most innovative and exciting artists in the electronic music scene.
The Strasbourg Cathedral, also known as the Cathedral of Notre Dame de Strasbourg, is a magnificent Gothic masterpiece that dominates the city's skyline. Built between the 12th and 15th centuries, the cathedral is one of the most iconic landmarks in Strasbourg.
The cathedral's stunning façade features intricate carvings, sculptures, and stained-glass windows, which are a testament to the incredible craftsmanship of the builders and artisans who created it.
Inside, visitors can marvel at the towering nave, which rises to a height of over 140 feet, and explore the many chapels, crypts, and other architectural features that make the cathedral such a fascinating and awe-inspiring destination.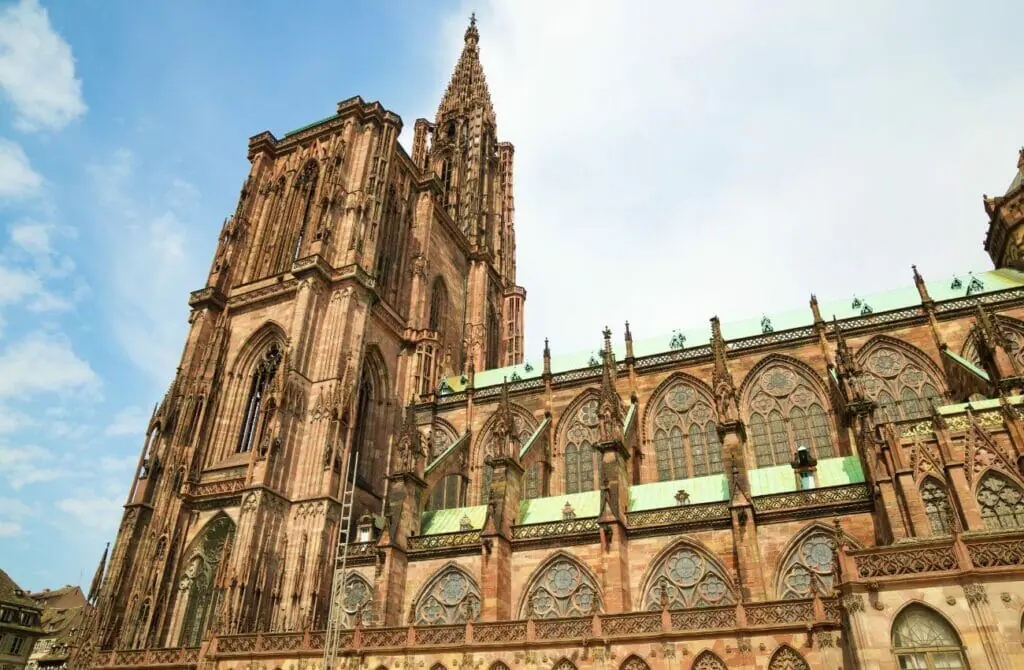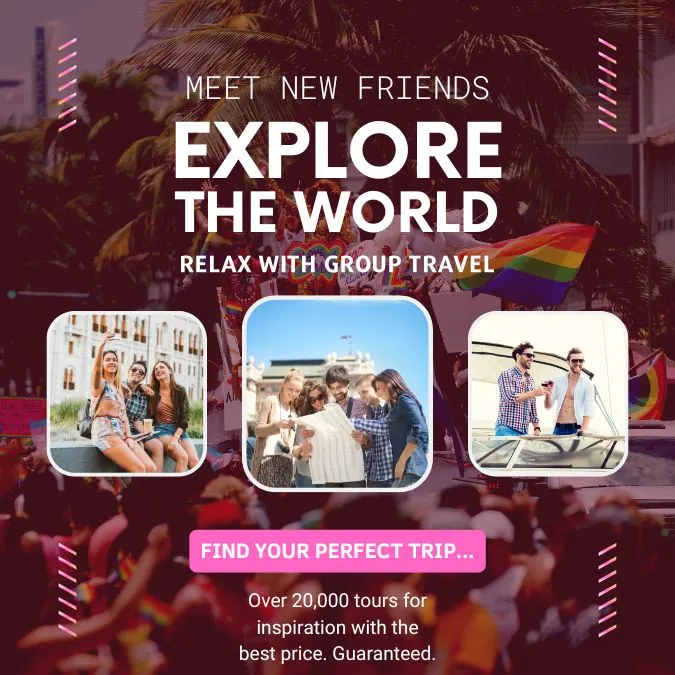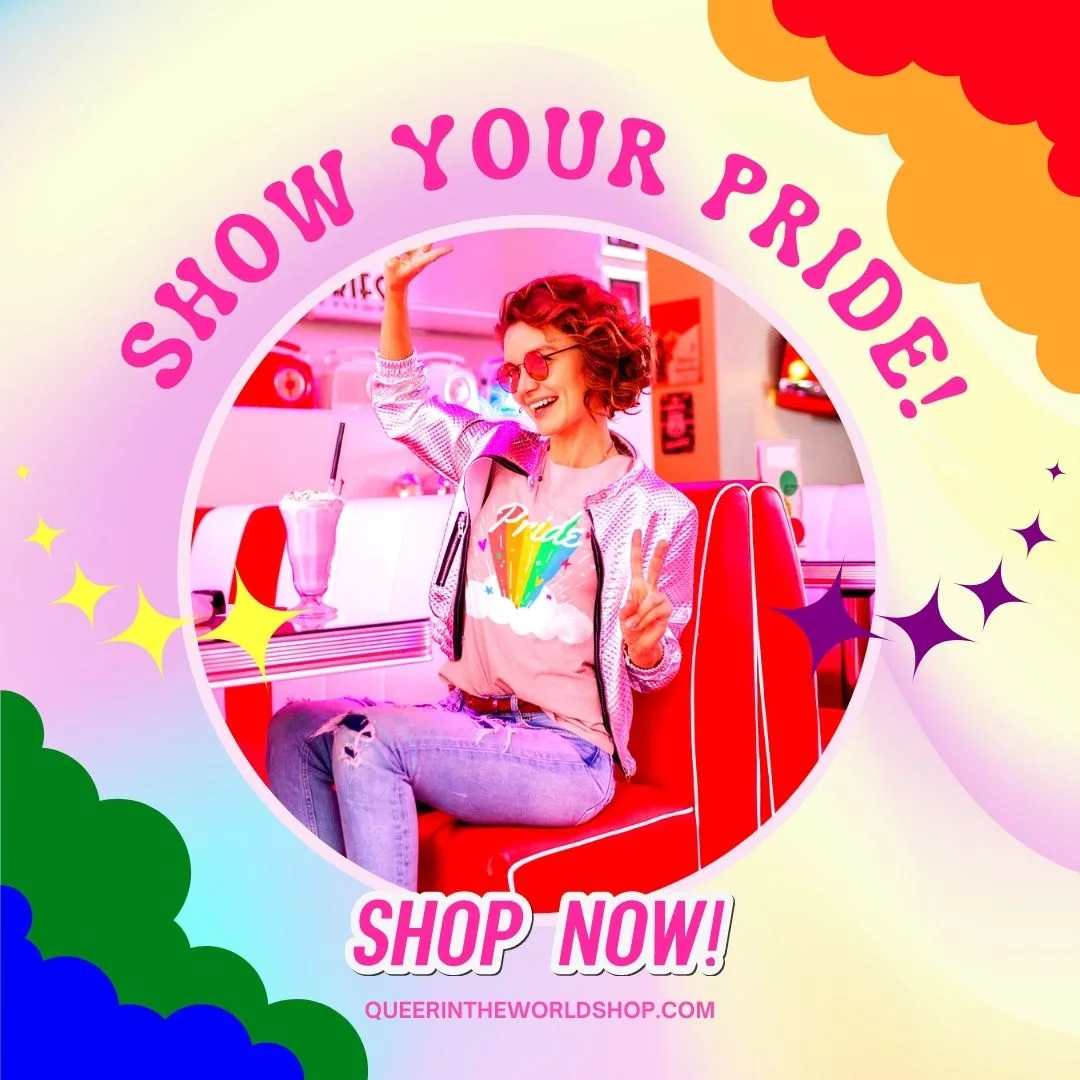 Gay-Friendly and Gay Hotels in Strasbourg, France
Being gay-friendly accommodation means that the establishment is welcoming and inclusive to guests who identify as LGBTQ+. This can include, but is not limited to, having policies and practices that demonstrate a commitment to creating a safe and inclusive environment for LGBTQ+ guests, such as non-discrimination policies and providing support and resources for LGBTQ+ travelers.
Some gay-friendly accommodations may also provide amenities specifically catering to the LGBTQ+ community, such as rainbow flags or literature about local LGBTQ+ events or resources. Furthermore, gay-friendly accommodations may be located in an area known for being LGBTQ+ friendly.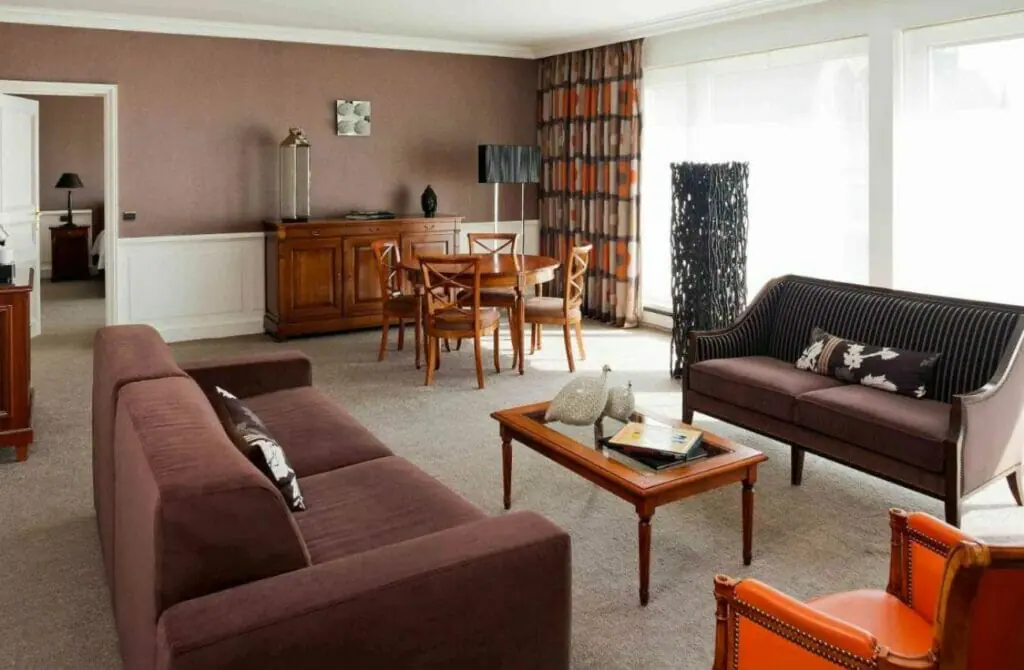 While Strasbourg does not have any specifically gay hotels or resorts, these are the most fabulous and pro-actively gay-friendly hotels in Strasbourg. There are also hundreds more hotel and hostel options in Strasbourg if none of these suit your desired budget, facilities or area – but these are the best hotels according to other gay travelers and us.
Whatever your needs are, Strasbourg has you covered.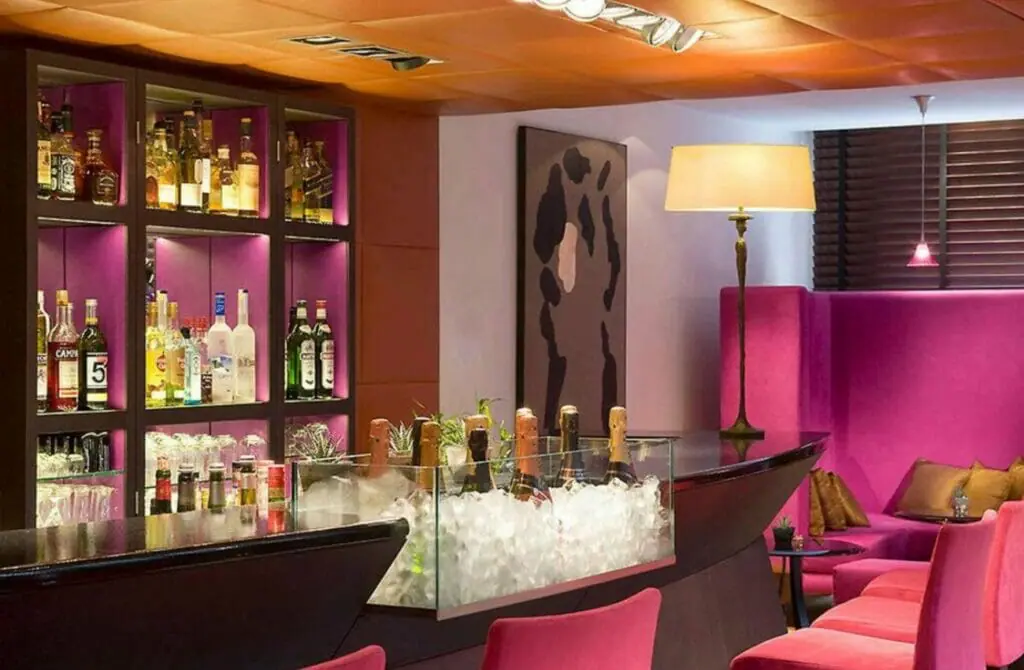 Sofitel Strasbourg Grande ile ☆☆☆☆☆
Sofitel Strasbourg Grande Ile is a prestigious 5-star hotel with a rich history dating back to 1964 when it became the world's first Sofitel. In the heart of Strasbourg's historic district and classified as a UNESCO heritage site, this hotel is the perfect destination for travelers looking to explore this beautiful city's rich culture and history.
The hotel offers luxurious accommodations and first-class service, with all the amenities you would expect from a world-class hotel. You can enjoy French luxury and local cuisine in the hotel's world-renowned restaurant, which serves up some of the finest dishes in the region.
With its prime location in the heart of Strasbourg, you can easily explore the city's many attractions, including the famous Strasbourg Cathedral and the picturesque Petite France neighborhood. Lastly, you don't have to worry about prejudice here. This hotel is respectful and friendly to everyone.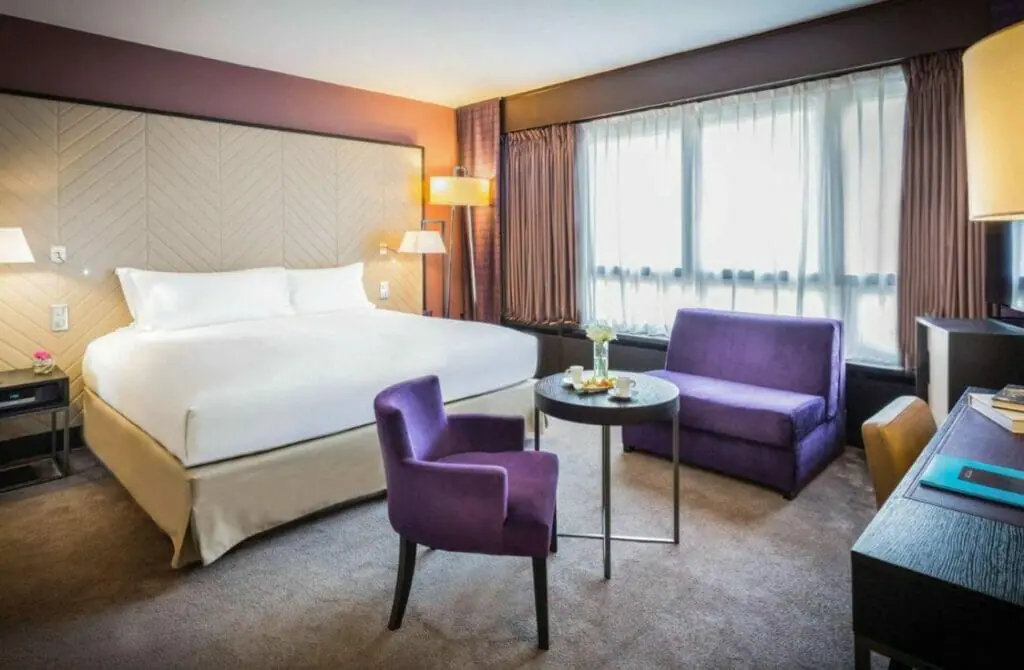 Mercure Strasbourg is the perfect destination if you are looking for a colorful, contemporary hotel that offers authentic local experiences. With its vibrant décor and comfortable rooms, this hotel is the perfect choice for an amazing leisure experience.
The hotel's colorful and contemporary rooms are designed to provide a comfortable and relaxing stay. And offers everything you need to make your stay a memorable one.
Mercure Strasbourg is also home to an on-site restaurant, serving various delicious French dishes and local specialties. You can enjoy a drink at the hotel bar, which offers a wide selection of local wines and spirits.
Discover the hidden wonders of this historic city from the comfort of one of its most charming hotels. This charming boutique hotel ensures an exceptional experience in an extraordinary setting. With its prime location steps away from the famous Kammerzell house and the stunning thousand-year-old cathedral, this hotel is the perfect base for exploring the city's rich cultural heritage.
Hotel Cathedrale features beautifully appointed rooms with a view that will reveal the hidden secrets of Strasbourg's most famous landmarks. Each room is unique in its decor, with inspiration drawn from the cathedral's stunning architecture and rich history. You can relax in comfort and style, surrounded by the hotel's elegant furnishings. It is truly the perfect place for your gay cation.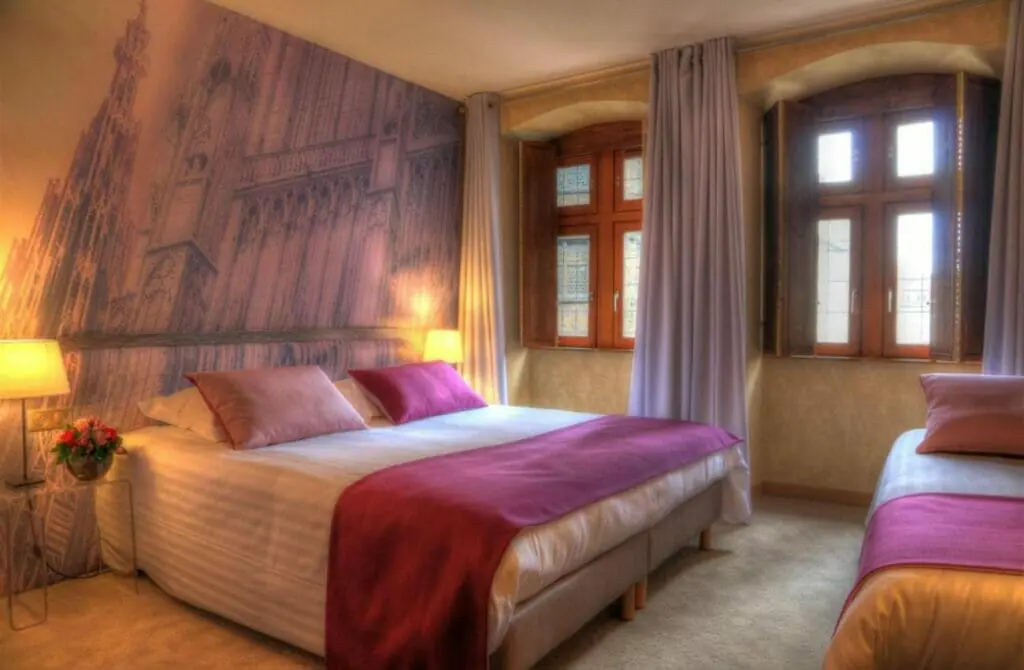 Hotel Les Haras: a unique combination of calm, comfort, and innovation. The hotel's contemporary and authentic rooms are designed to offer the greatest comfort, featuring tailor-made furniture crafted by skilled artisans using noble materials such as wood, leather, metal, and natural fabrics.
You can enjoy a peaceful stay at the hotel and appreciate the tranquillity of the place, highlighted by the majestic interior courtyard with its hundred-year-old trees.
The hotel's exceptional craftsmanship is reflected in every detail of its design, creating an atmosphere of luxury and refinement. The hotel's unique setting is related to the equestrian world, as it was originally a horse stable, and you can appreciate its historical significance and architecture.
Hotel Roses is a charming and cozy classic hotel in Strasbourg designed to provide you with a homely and pleasant experience. The hotel's comfortable rooms are tastefully decorated and equipped with modern amenities to ensure a comfortable and relaxing stay.
The hotel's warm and welcoming atmosphere and central location make it an ideal choice for leisure travelers. A delicious breakfast is always served in the cozy breakfast room, and you can relax in the hotel's comfortable lounge area.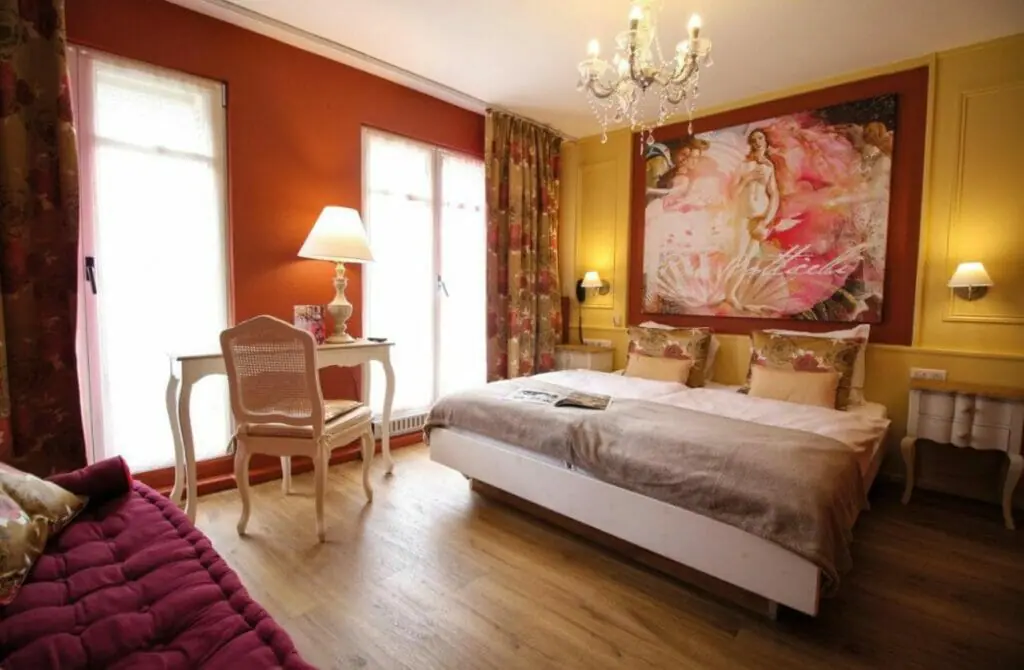 Le Kleber Hotel is a cozy and eclectic hotel. The hotel's unique and charming rooms are decorated with warm color schemes, and many feature original wood beams and mansard ceilings, adding to the hotel's cozy and welcoming atmosphere.
You can enjoy a delicious breakfast buffet in a bright dining room with stunning city views. The hotel's central location allows you to easily explore the city's many attractions.
Adonis Hotel Strasbourg offers 30 comfortable rooms in a prime location in the heart of the historic district. The rooms are equipped with modern amenities, including sound-proofed windows, flat-screen TVs, and satellite channels.
They are also elegantly decorated with stylish furniture, creating a cozy and welcoming atmosphere. Additionally, the hotel offers convenient amenities such as a 24-hour reception desk and luggage storage, ensuring guests have a comfortable and hassle-free stay.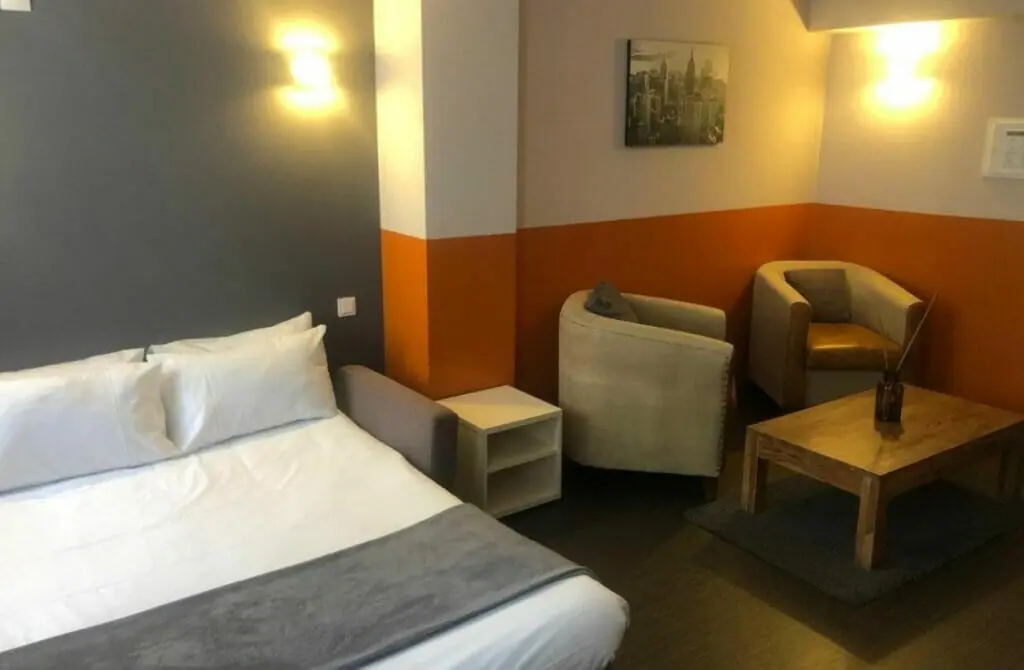 Gay Nightlife in Strasbourg, France
The amazing nightlife options in Strasbourg are enjoyable and include something for everyone. Strasbourg's nightlife is active, friendly, and hospitable to everyone eager to have fun, despite the city's dearth of exclusive gay bars.
There are some of the most creative, intriguing, and amusing cocktail bars and clubs in this region, complete with frequent theme nights and legendary DJ appearances.
Exploring the gay and gay-friendly nightlife in a new city can be one of the most exciting and rewarding experiences while traveling – and Gay Strasbourg is no exception. Not only will you have the opportunity to meet new people and make friends, but you'll also get a taste of the local culture and learn more about the city's LGBTQ+ community.
Going out and experiencing the queer and queer-friendly nightlife in a new city can also be a great way to break out of your comfort zone and try new things. Whether dancing the night away at a gay club or mingling with locals at a gay-friendly bar, you'll have the chance to make memories and create lasting connections.
So, don't be afraid to step out of your comfort zone and explore the gay and gay-friendly nightlife in Strasbourg. You'll be glad you did!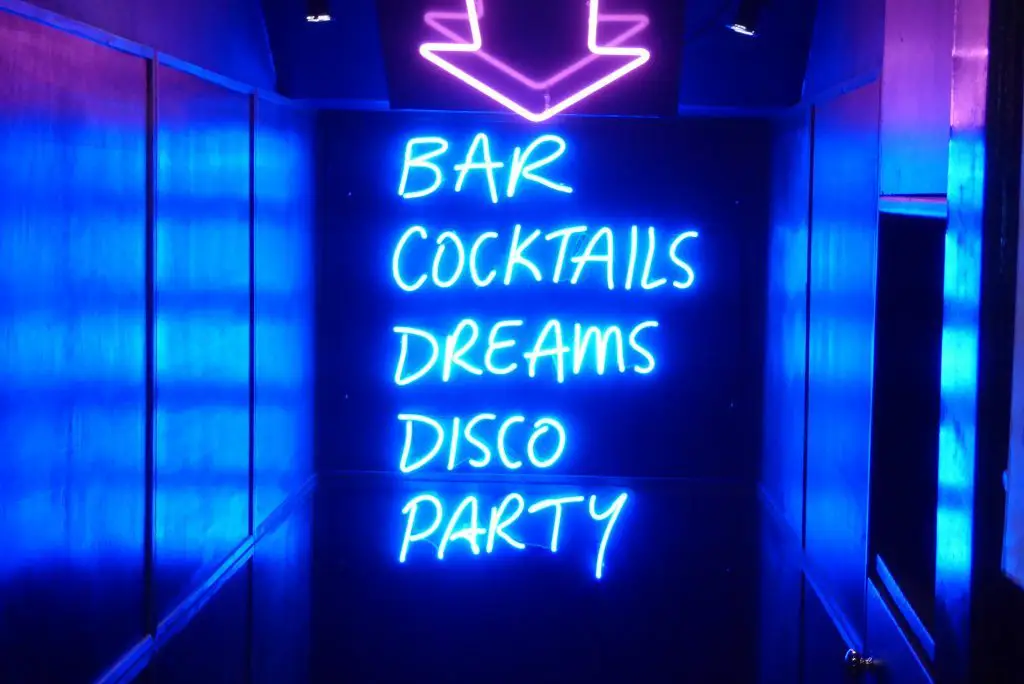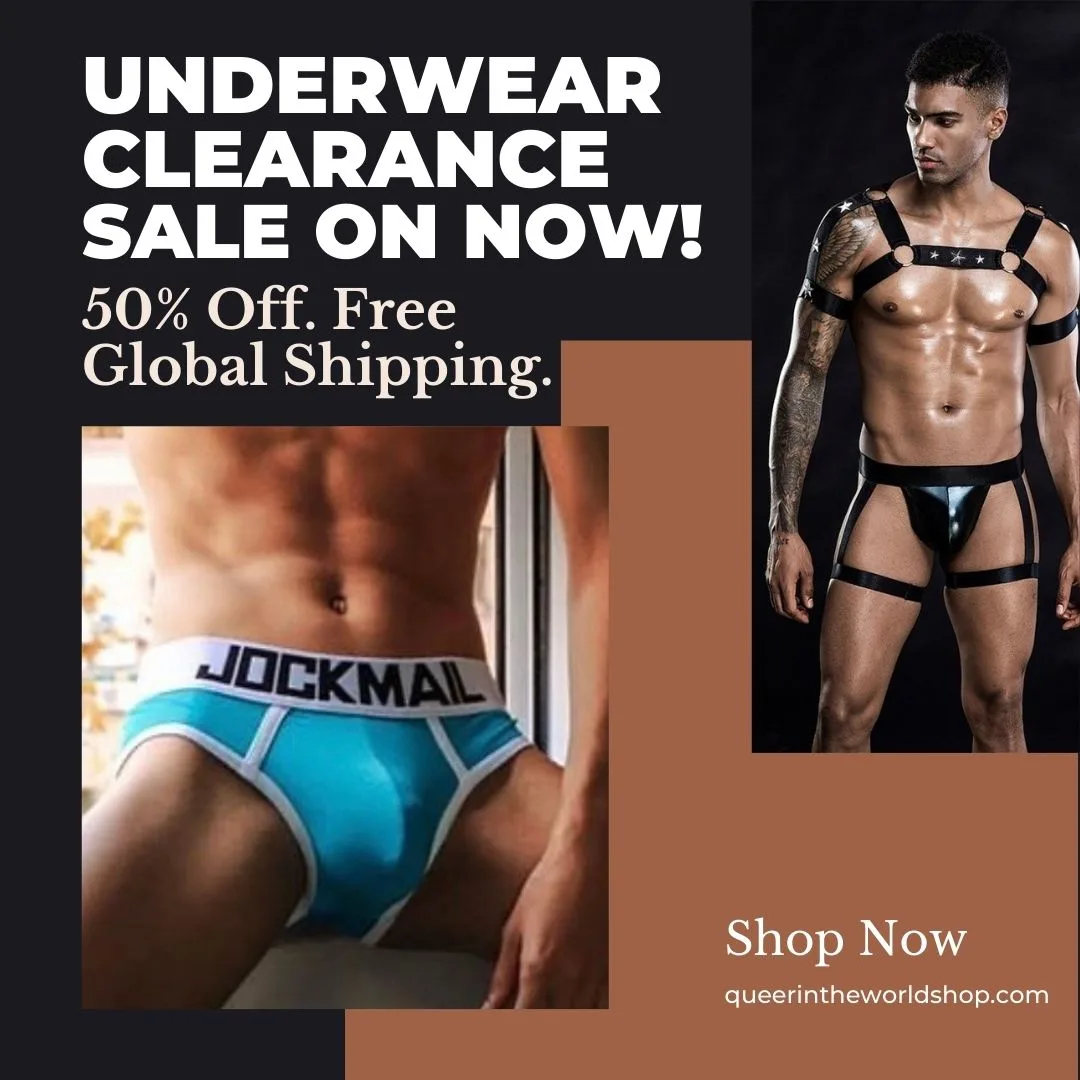 Its funky decor and friendly atmosphere make it the perfect spot to relax with friends or meet new people.
The bar offers a wide variety of drinks, including craft beers, cocktails, and a selection of wines. Canapé also serves light bites and snacks, perfect for nibbling while enjoying a drink or two. The bar is known for its welcoming and diverse crowd, which makes for a lively and fun atmosphere. On occasion, theme parties and DJ mixes are hosted here.
Le Schluch is a traditional tavern in Strasbourg, offering a unique and cozy atmosphere that makes visitors feel at home. The tavern is a popular spot for locals and tourists alike, known for its great food, friendly staff, and homely feel.
Le Schluch offers a range of traditional Alsatian dishes, such as choucroute, tarte flambée, various grilled meats, and a variety of local beers and wines. The tavern has a rustic interior, with wooden furniture, exposed brick walls, and a fireplace, creating a warm and inviting atmosphere.
Z Bar is the perfect spot to let your hair down and enjoy a night out. The bar offers a range of drinks, including local and imported beers, cocktails, and a variety of spirits. The club's resident DJs spin a mix of dance, pop, and electronic music, which keeps the dance floor packed until the early morning hours.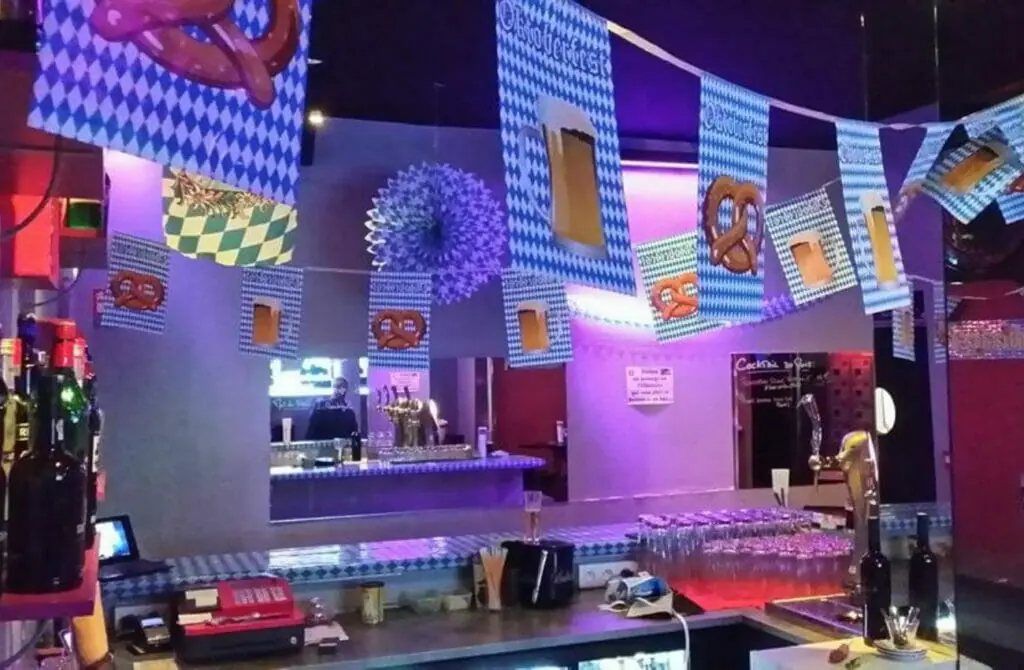 So Crazy Club is one of the well-known gay bars in Strasbourg, located in the city center. The club is popular among the local LGBT+ community and tourists alike, offering a lively and energetic atmosphere. The club has a spacious dance floor, a stage for drag shows, and several bars serving various drinks.
One of the highlights of So Crazy Club is its themed parties, which attract a large crowd. The club hosts regular events, such as "Gogo Boys" night, where attractive dancers perform on stage.
So Crazy Club also hosts occasional guest DJs, who play a mix of popular and niche music genres, ensuring that there is something for everyone.
The Golden Gate Bar is a lively and popular gay bar located in the heart of Strasbourg's gay district. The bar has a welcoming and inclusive atmosphere that attracts a diverse crowd, making it a great spot for locals and tourists looking for a fun night out.
The Golden Gate Bar has a spacious interior, with a large bar area, a dance floor, and plenty of seating. The bar serves various drinks at reasonable prices, including cocktails, local beers, and spirits. The bar also hosts regular events, such as karaoke nights, themed parties, and live performances by local DJs.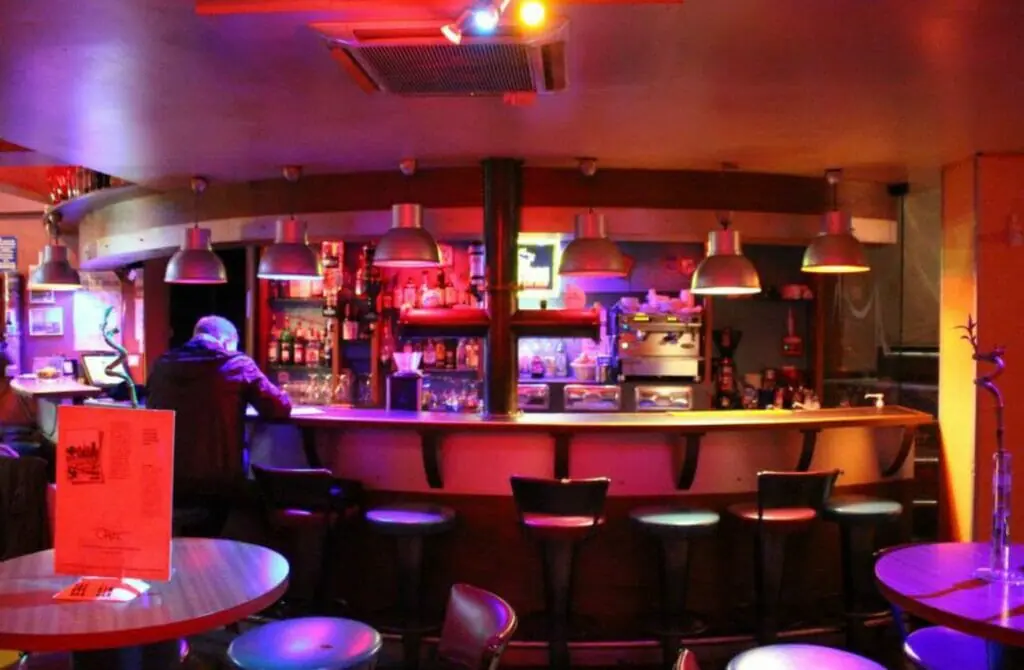 Gay Saunas & Cruising Clubs in Strasbourg, France
When traveling to a new city, it can be exciting to head out for more than just a stiff drink. One aspect of the Gay Strasbourg scene that many queer men enjoy is visiting gay saunas and cruising clubs.
Sure, the sauna culture in Strasbourg is not as hedonistic as in Amsterdam, Barcelona or Berlin, but these venues still offer a chance to meet new people, socialize, and engage in sexual activity – without resorting to gay hookup apps.
However, it's important to remember that these venues can vary greatly in terms of atmosphere, clientele, and rules, so it's a good idea to prepare yourself before visiting. If you are apprehensive, we advise studying our guide to visiting a gay bathhouse for the first time, which should help set your mind at ease and always practice safe sex.
Additionally, it's important to be aware of and respect local laws and customs regarding gay venues and sexual activity. With a little bit of planning and an open mind, visiting gay saunas and cruising clubs can be a fun and exciting part of your gay Strasbourg travel itinerary.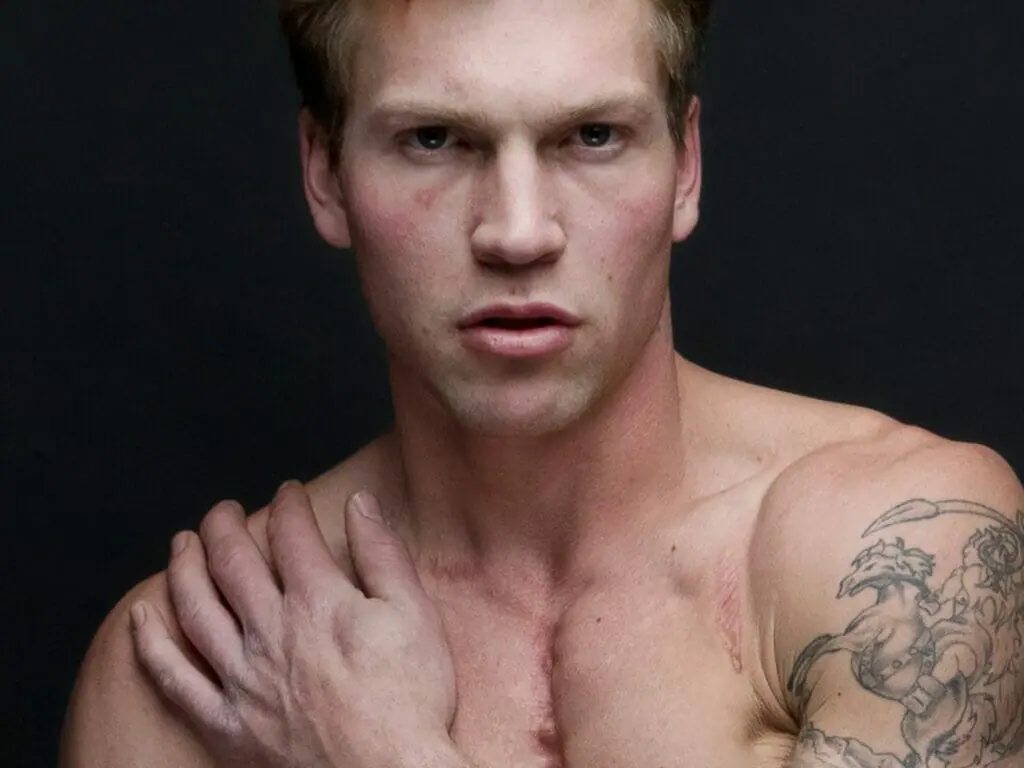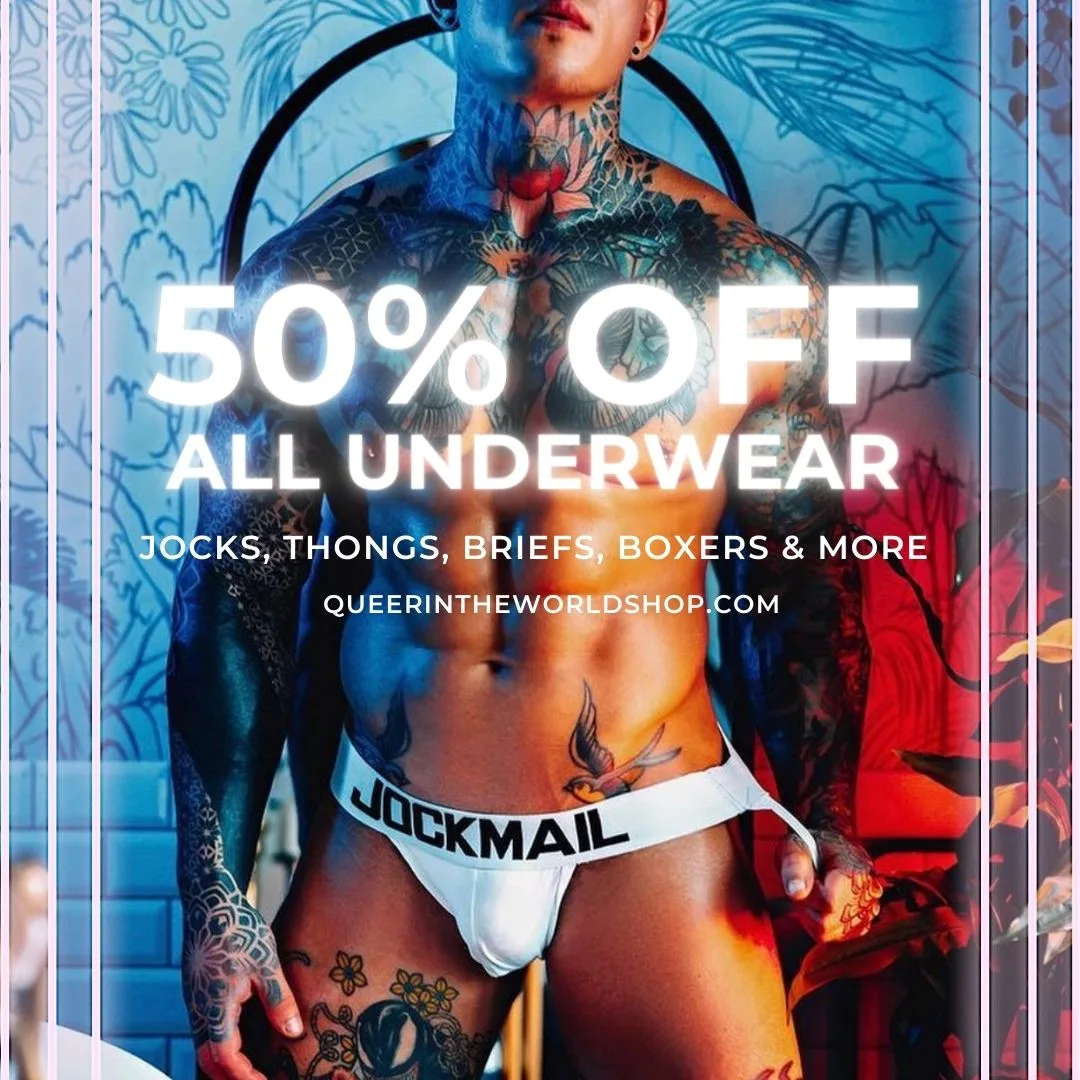 This bar is much more than your usual. Besides its amazing drinks, parties and events, Anthracite lets you indulge all your wild desires. It has a cruising area and a dark sauna where you can explore whatever fantasy keeps you up at night. Just make sure you explore safely.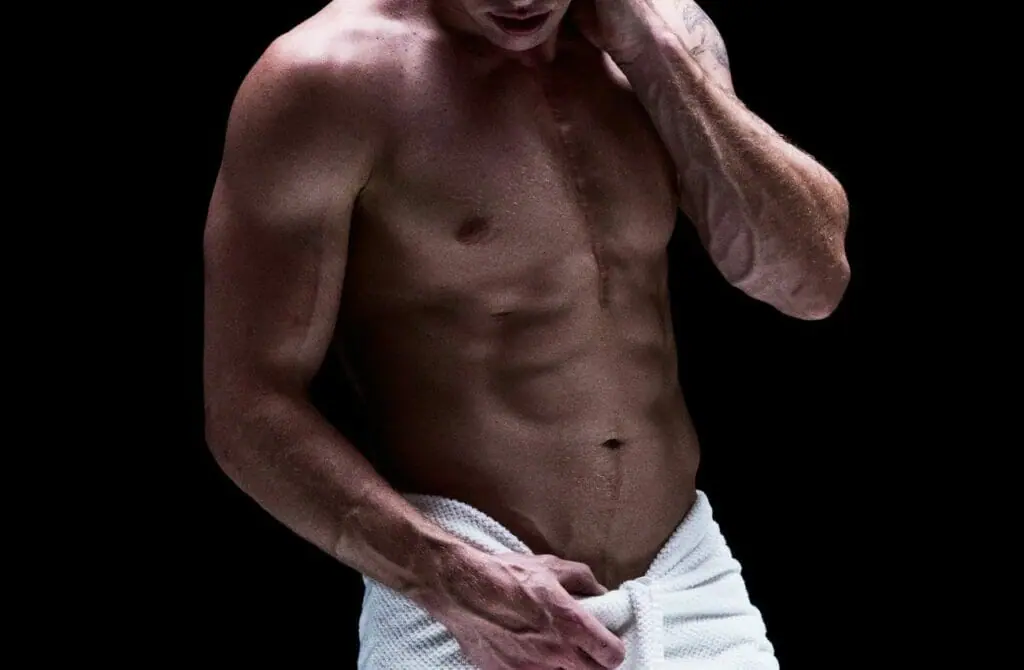 Gay Map Of Strasbourg
Finding it hard to envisage where everything is in Strasbourg? Hopefully, this queer-centric map helps where we have marked all the bars, clubs, parties, hotels, saunas, massages, and more will help you stay in the spot best suited to you!