Let's talk about Southampton! This city in the United Kingdom has held a special place in the hearts of tourists for decades. Its rich history, diverse culture, and thriving tourism scene have made Southampton an irresistible destination for travelers seeking excitement and a warm welcome.
Southampton's history is captivating, from its role as a bustling port city during the British Empire to its crucial role in the Titanic's ill-fated voyage. You can feel the echoes of the past as you walk the medieval Bargate or explore the medieval gatehouse that once guarded the city.
While it's true that many parts o the UK are still a bit conservative regarding the LGTBQ+ community, this particular city's gay scene is growing. Southampton Pride, a celebration with a powerful message, brings together the community and allies in a colorful display of unity.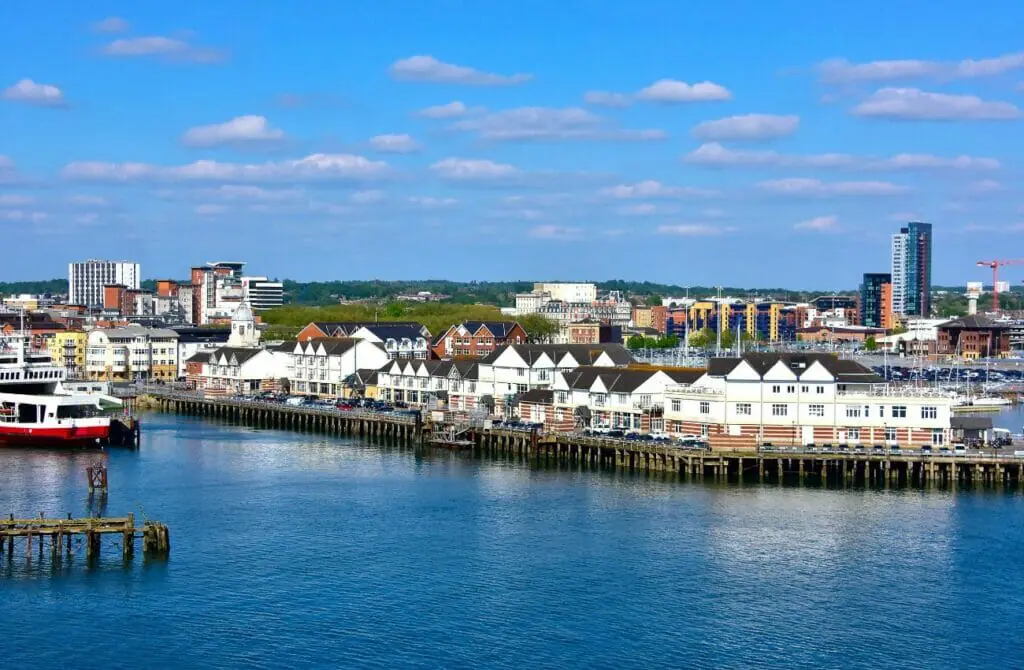 Beyond the pride festivities, the city is home to numerous LGBTQ+-friendly establishments where you can revel in the energy of the nightlife scene or relax with like-minded individuals in welcoming spaces. And the number of these establishments is constantly growing!
Southampton is a wonderful place for exploring the UK's natural wonders and cultural creations. Explore the gorgeous Southampton Common, a green oasis filled with wildlife and a serene escape from the noisy city. Drench yourself in the city's thriving arts and music scene. With so many galleries, theaters, and live performance venues, it'll spin your head.
It doesn't matter if you're seeking a taste of history, a dose of culture, or an adventure in the great outdoors; Southampton is ready to welcome you with open arms. Pack your fabulous little bags and get on this incredible journey to an enchanting city on the south coast of the UK. Southampton is calling!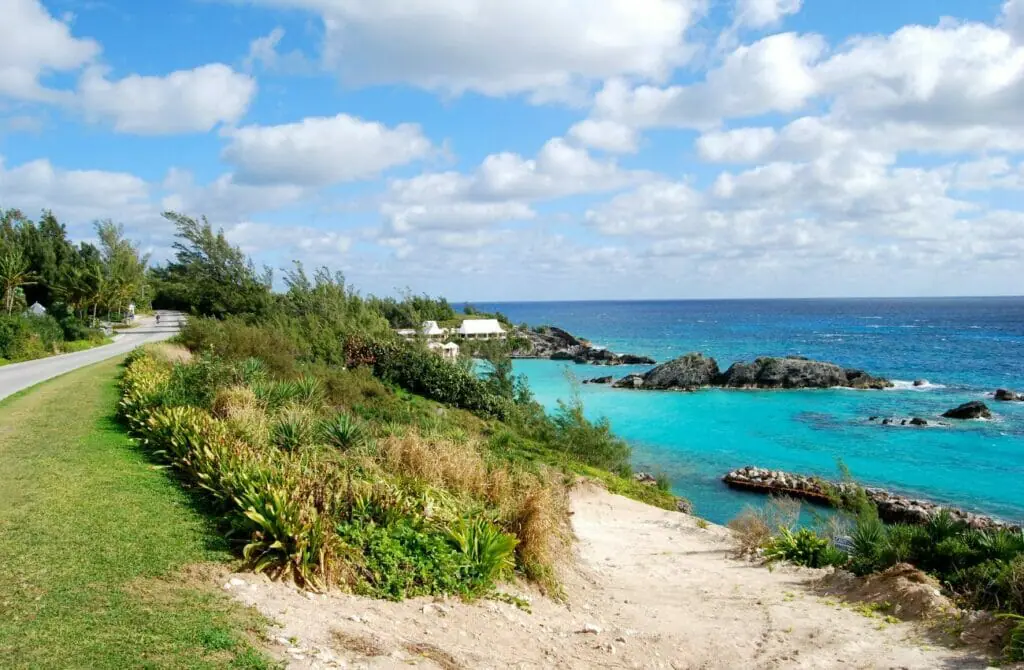 Attractions in Gay Southampton, United Kingdom
As a new visitor to Gay Southampton, there are plenty of things to see and do, regardless of your sexual orientation. One of the best ways to experience any new city is to visit some of its most iconic landmarks and attractions, including historical monuments, museums, and art galleries.
We also love gazing at architecture up close, exploring parks and gardens, sampling the local cuisine, visiting local markets, and attending cultural events such as festivals, concerts and shows.
Even as the out-and-proud queer we are, we still love to explore the city and its culture in the same way as everyone else. Doing so allows us to learn more about the city and its people and gain a deeper understanding of the local culture. As such, these are our favorite must-see attractions in Southampton.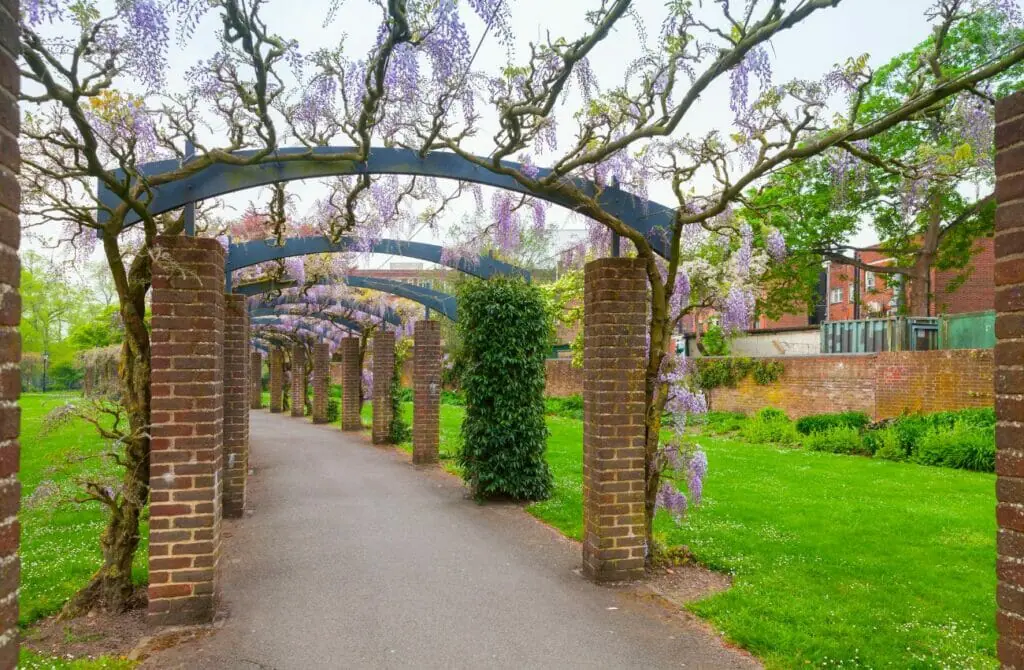 Get set on a botanical adventure at the magnificent 72-hectare arboretum in Romsey, lovingly established in 1953 by the legendary horticulturist Harold Hillier. This verdant oasis resides within the sprawling grounds of Jermyn's House, Hillier's former residence, which now boasts a charming café.
As you wander along its meandering paths and formal alleys, you'll encounter a staggering array of over 42,000 trees and shrubs, representing approximately 12,000 distinct taxa.
Prepare to be enchanted by remarkable collections of rhododendrons, oaks, camellias, and magnolias, each more captivating than the last. Take advantage of the awe-inspiring sights of the 250-meter Centenary Border, the enchanting Winter Garden, the stunning Himalayan Valley, the Azalea Woodland, and the delightful Hydrangea Walk.
And if that's not enough, there's even a picturesque pond and a charming bog awaiting your discovery. Get ready to be swept away by the natural splendor that surrounds you.
Step back in time as you enter the illustrious Tudor House and Garden, a stately 15th-century residence on Bugle Street. This historical home, proudly serving as Southampton's first-ever museum since its public debut in 1912, has undergone a meticulous nine-year renovation to restore its former glory.
Immerse yourself in the captivating stories of the house's inhabitants throughout the ages. This dwelling has witnessed everything from bustling artist studios and bonnet-makers to incredible dye works and skilled bookbinders.
Multimedia exhibits and carefully curated artifacts guide you through each captivating chapter of its rich history. Step into the enchanting Renaissance-style garden, where King John's Palace, a remarkable Norman dwelling from the 12th century, awaits your exploration.
Additionally, the house features a splendid Georgian wing, perfect for hosting special events and functions. Get ready to unravel the tapestry of time at this great abode.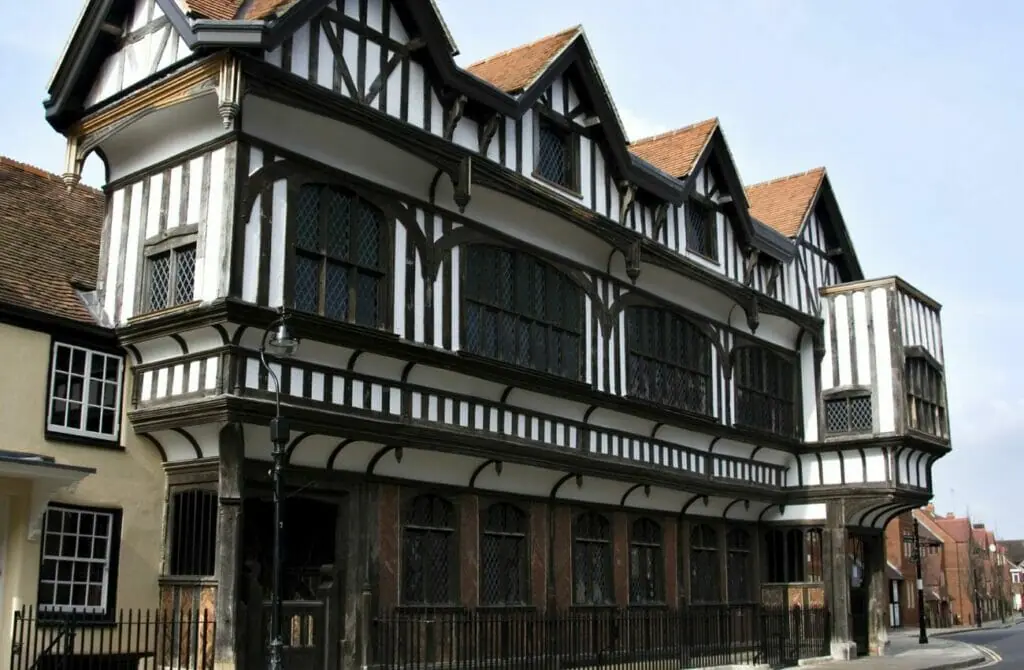 If there is an official drink of England other than tea, it would have to be Gin. Treat yourself and your private party to a specialist gin tasting that will transport you to a 17th Century coaching inn. This historic venue is bursting with character, from its hidden corners to its quirky decor that pays homage to its 300-year-old legacy.
Sip and savor a delightful range of gins crafted right on-site at the local distillery while learning fascinating insights into the art of gin-making.
Perfect for groups of 6-25, this personalized event offers a bar without queues and the freedom to choose your music. partake in alcoholic beverages and savory snacks while enjoying exclusive use of the enchanting Gin Palace reserved for your group. Mingle with locals some other night of your trip. Make this day your own! Cheers to an unforgettable gin journey!
Town Walls
As you explore the formidable Medieval fortifications dating back to the 10th century safeguarding Southampton's enchanting old town, get transported back in time. In response to a French raid in 1338, the defenses span two kilometers and feature eight gates and 29 towers. Tour a one-kilometer walking circuit along Bargate Street, Back of the Walls, Town Quay, and the Western Esplanade.
Interpretation panels, captivating artworks, and breathtaking vistas offer insights into the architecture and historical events that unfolded within these storied walls. Feel the allure of centuries past as you gaze upon the charming old town and the majestic New Forest.
Southampton's Old Town is an extraordinary treasure that has captivated the likes of William The Conqueror, Henry V, William Shakespeare, the Pilgrim Fathers, Isaac Watts, and Jane Austen. Walk in their footsteps and admire the timeless buildings that span the ages.
Behold the magnificent Bargate, an exemplary medieval town gate that is a testament to the city's enduring heritage. Step into history and let Southampton's Old Town leave an indelible mark on your soul.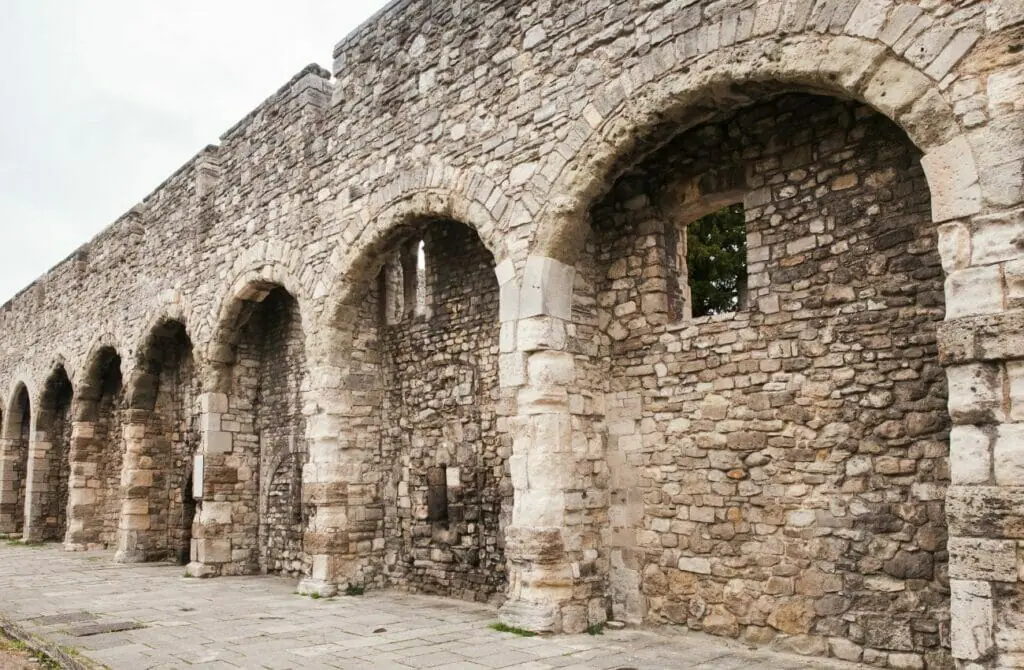 The Southampton City Art Gallery is tucked within the magnificent SeaCity Museum, a marvelous art deco masterpiece. This gallery is a must-visit destination as one of Hampshire's top free attractions. Its Collection, hailed as one of the finest in the South of England, showcases a breathtaking array of 5,000 artworks spanning an impressive eight centuries.
Since its inauguration in 1939, the gallery has amassed an awe-inspiring selection featuring esteemed old masters, English artists from 1750 to the present, and a valuable assortment of ceramics.
On-site and nearby, you'll find excellent dining and shopping options. While the bulk of the collection celebrates luminaries of 20th-century and contemporary British art, such as the visionary talents of the Camden Town Group and the London Group, iconic figures like Richard Long, Tony Cragg, and Richard Deacon also grace these walls.
And that's not all! Behold an exquisite 14th-century altarpiece by the remarkable Allegretto Nuzi and magnificent sculptures crafted by legends like Edgar Degas, Auguste Rodin, and Henri Gaudier-Brzeska. Prepare to be captivated by the extraordinary beauty that awaits you.
Bargate
The Bargate is a charming medieval gatehouse in Southampton, England's heart. Dating back to Norman times, this Grade I listed piece of history has served as the primary entrance to the city, standing tall as a testament to its rich history.
Consider the intricate craftsmanship as you behold its limestone and flint construction, which evolved over the centuries. Adorned with powerful drum towers and arrow loops, The Bargate commands attention.
Feast your eyes on the ornamental south side, featuring lancet windows above Gothic arches and a regal statue of King George III. Immerse yourself in the captivating exhibitions hosted by Southampton Solent University within this architectural marvel.
Tours are available for an even greater grasp of this monument's history. Let The Bargate transport you to a bygone era of elegance and prestige.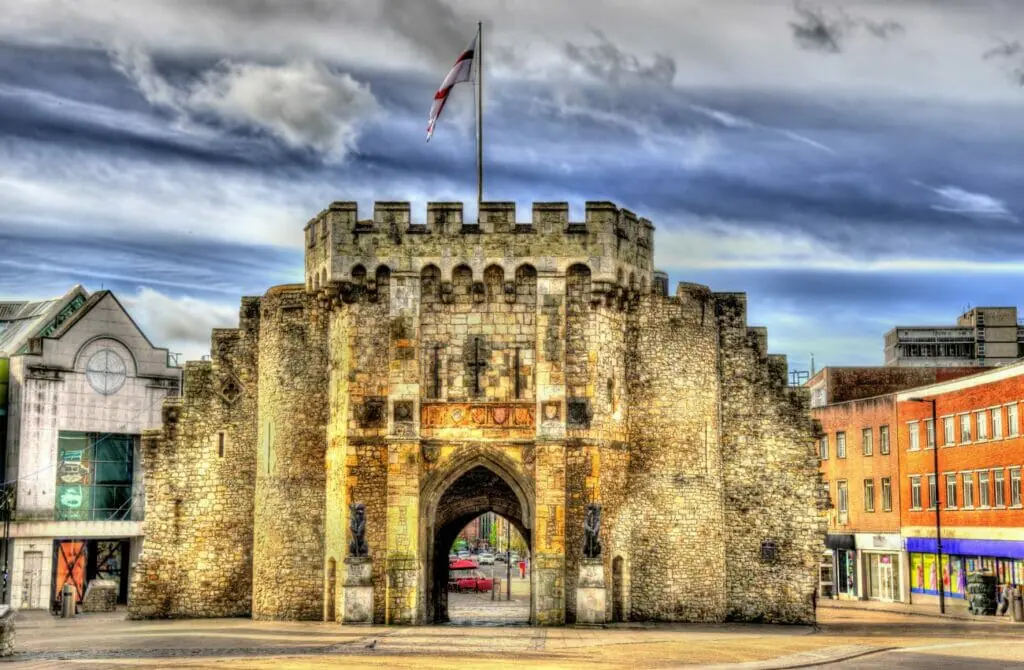 Take an afternoon off for a fabulous shopping experience at Westquay, the retail haven of Southampton! You'll find everything your heart desires with over 90 major stores, including iconic brands like John Lewis and Partners, M&S, Hollister, and Zara. Parking is a breeze, ensuring a stress-free arrival. Refuel at the numerous dining options available, guaranteeing a delightful culinary adventure.
Westquay is not just a shopping center; it's a destination that combines retail and leisure in a magnificent 75,000-square-meter space. Peek at the geothermal heating system that keeps this impressive building cozy.
When you need a break from splurging, savor delectable dishes from diverse cuisines, ranging from tantalizing Asian flavors to timeless Italian classics. Westquay is a darling retreat of retail therapy and gastronomic delight!
The expansive Southampton Common is a beautiful green oasis just moments away from the city center. Spanning an impressive 326 acres, this haven has been rightfully designated as a Site of Special Scientific Interest due to its flourishing wildlife and diverse habitats.
Delight in the serene ponds, streams, woodlands, and grasslands, where many fascinating creatures find their home, including the charming great crested newts.
Surround yourself with the wonders of nature at the Hawthorns Urban Wildlife Centre, where you can discover more about the enchanting species and plant life that thrive here.
This precious space is not only ideal for strolls and invigorating bike rides, but it also serves as a remarkable setting for outdoor events during the enchanting spring and summer months. Southampton Common is a true paradise for both wildlife and nature enthusiasts alike.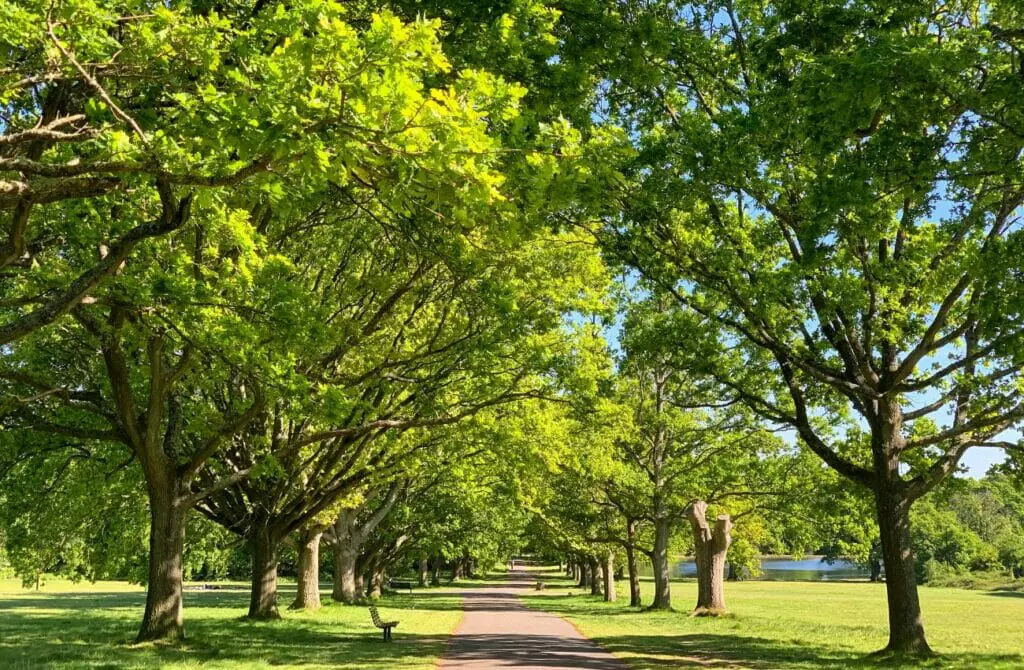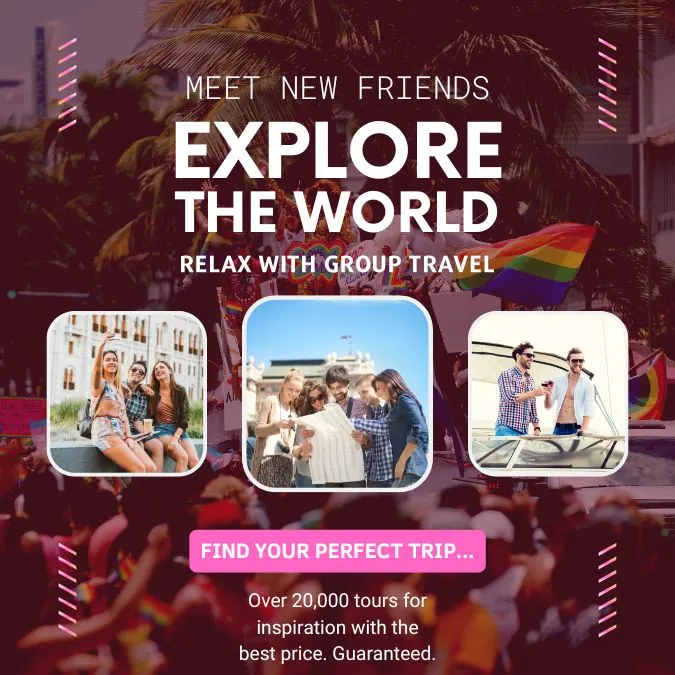 Gay and Gay-Friendly Hotels in Southampton, United Kingdom
Being gay-friendly accommodation means that the establishment is welcoming and inclusive to guests who identify as LGBTQ+. This can include, but is not limited to, having policies and practices that demonstrate a commitment to creating a safe and inclusive environment for LGBTQ+ guests, such as non-discrimination policies and providing support and resources for LGBTQ+ travelers.
Some gay-friendly accommodations may also provide amenities specifically catering to the LGBTQ+ community, such as rainbow flags or literature about local LGBTQ+ events or resources. Furthermore, gay-friendly accommodations may be located in an area known for being LGBTQ+ friendly.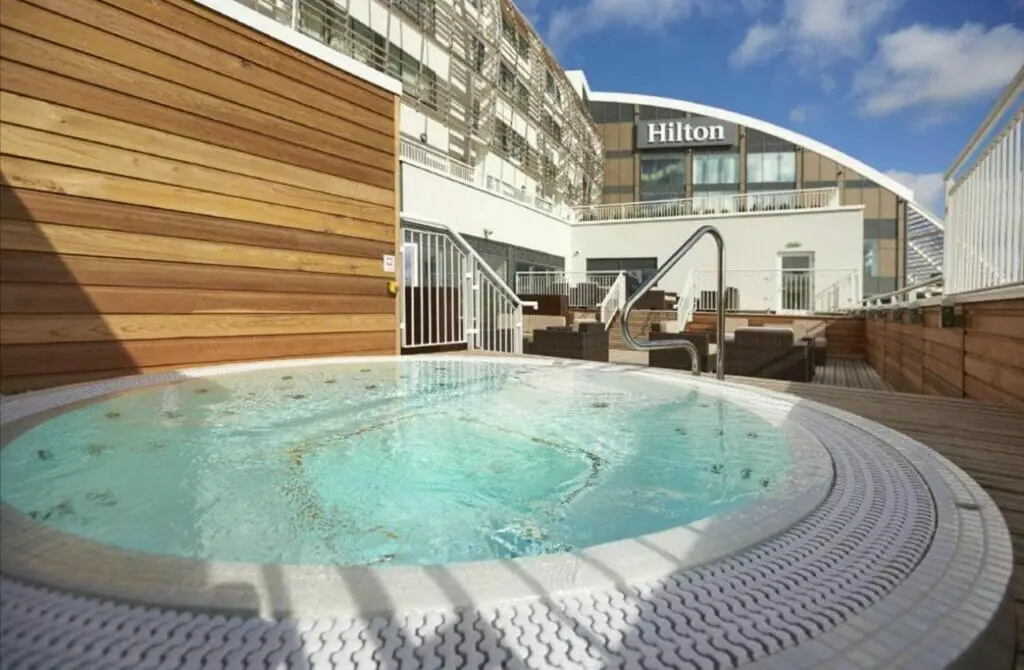 While Southampton does not have any specifically gay hotels or resorts, these are the most fabulous and pro-actively gay-friendly hotels in Southampton. Needless to say, there are also hundreds more hotel and hostel options in Southampton if none of these suit your desired budget, facilities or area – but these are the best hotels according to other gay travelers and us.
Whatever your needs are, Southampton has you covered.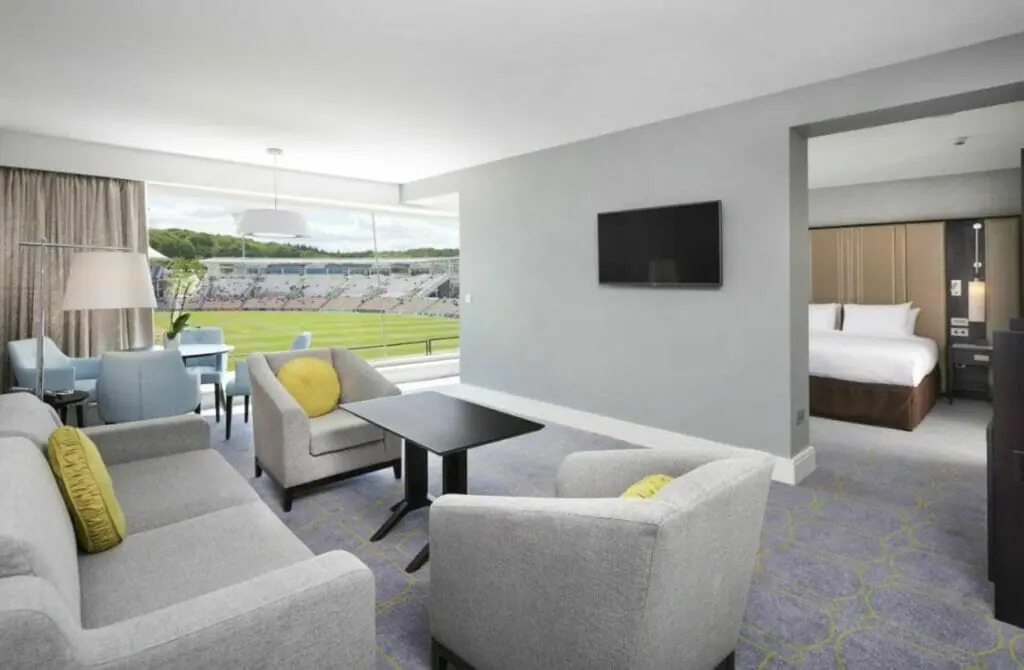 Prepare for an unforgettable stay at Hilton At The Ageas Bowl Southampton, where the extraordinary staff will make you feel right at home. Delight in a delectable breakfast at the restaurant and marvel at the impeccable cleanliness of your room, all while enjoying a breathtaking view from the balcony overlooking the iconic Ageas Bowl cricket ground.
Enjoy luxurious treatments at the on-site spa, Eforea, including soothing aromatherapy, invigorating body scrubs, and rejuvenating manicures and pedicures.
Take the chance to savor delectable British cuisine at the renowned BEEFY's by Sir Ian Botham. And if you need a little touch-up, even a hair salon is available. Your ultimate sanctuary awaits at Hilton At The Ageas Bowl Southampton.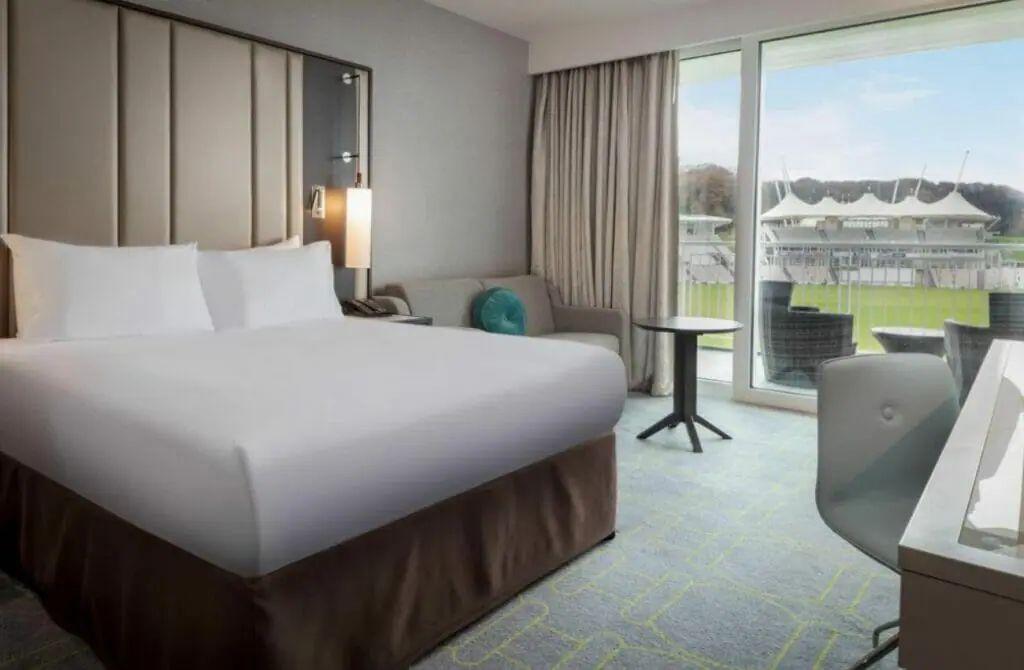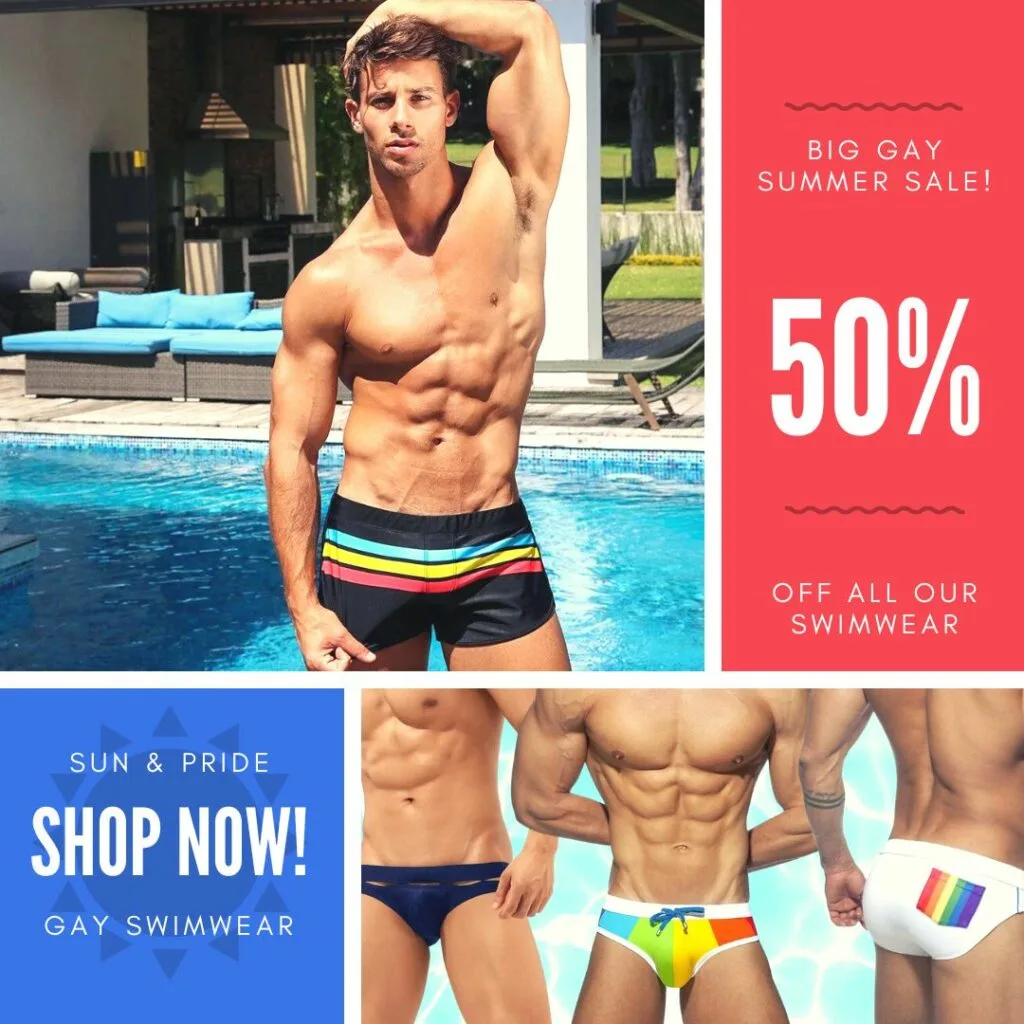 Holiday Inn Southampton is an ideal retreat close to shopping. This superb hotel's welcoming and friendly staff will make you feel at home. Treat yourself to a superbly cooked breakfast that will leave your taste buds in awe.
The location is ideal, just a short stroll from the charming old town and a mere 5-minute walk to the enormous West Quay mall, fulfilling all your shopping desires. Unwind on the terrace, take advantage of the convenient dry cleaning/laundry services, and enjoy the lively atmosphere at the onsite international cuisine restaurant, Open Lobby, where you can savor delicious meals al fresco. Your extraordinary Southampton experience awaits.
Experience the warm and attentive service from the friendly and helpful staff at Novotel Southampton. Conveniently located just a stone's throw away from the railway station and National Bus Terminal, it's a breeze to explore the city. Within a 20-minute walk, you can catch the Isle of Wight ferries.
Enjoy the convenience of having a supermarket and restaurants close by. Enjoy the hotel's terrace, dry cleaning/laundry services, and a lively bar. Take some time for relaxation in the sauna or hit the gym for a workout. The clean and spacious rooms offer great views, ensuring a comfortable stay.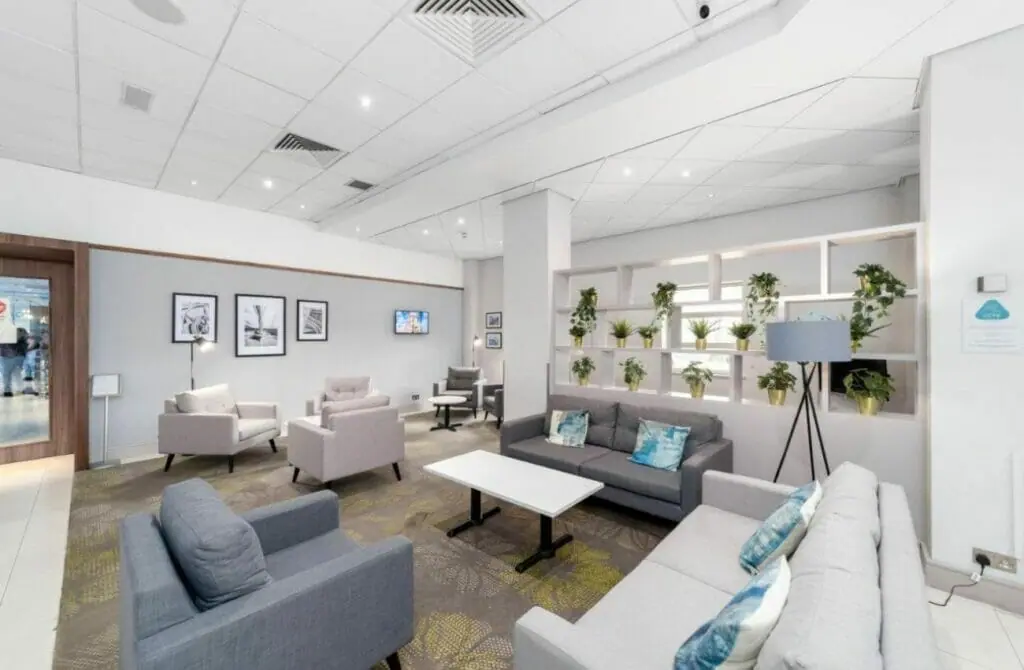 Holiday Inn Express Southampton – West ☆☆☆
Discover the ideal location of Holiday Inn Express Southampton – West, perfectly positioned between the airport and cruise port. Get excellent value for your money and experience the warm and friendly service from the exceptional staff.
Enjoy staying in clean rooms with cozy beds and pristine bathrooms. This well-maintained establishment offers a complimentary breakfast buffet, convenient dry cleaning/laundry services, and a full bar. Treat yourself to delicious light fare at the onsite Great Room Restaurant, which serves delightful international cuisine.
Sometimes the best way to stay when you travel is in a home away from home. Enter the Southampton Serviced Apartments, a collection of two-bedroom and one-bedroom apartments catering to leisure and business travelers.
These apartments are close to the city center and offer complimentary Wi-Fi and convenient car parking. The spacious open-plan living areas and fully equipped self-catering kitchens feature modern amenities such as an oven, washing machine, dishwasher, and refrigerator. The lounge area has comfortable sofas, a TV and DVD player, and a balcony with seating.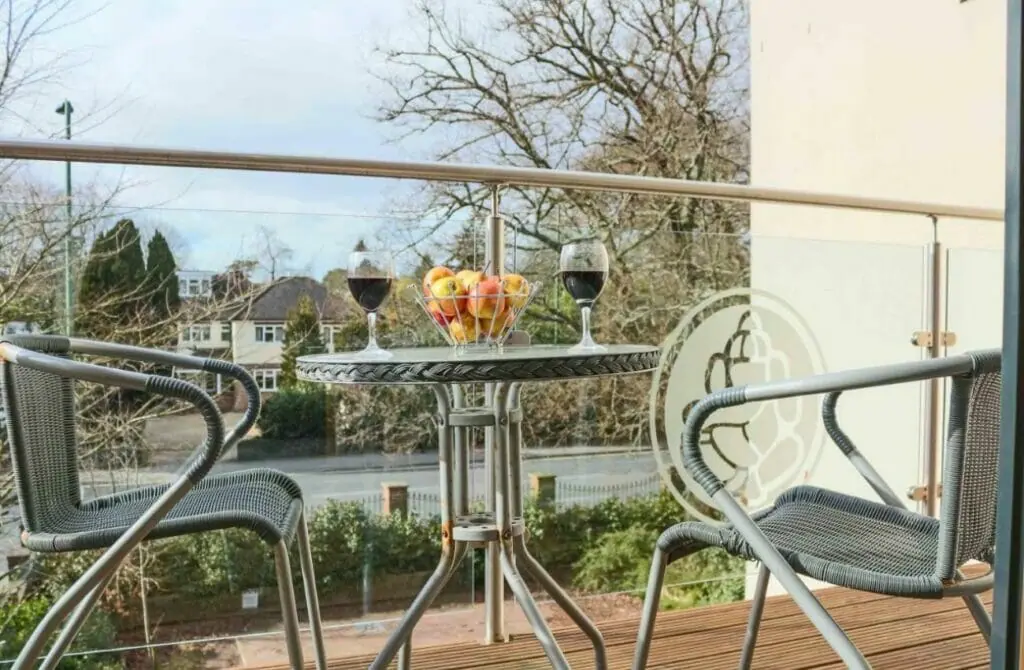 Gay Nightlife in Southampton, United Kingdom
Southampton's gay nightlife is full of excitement and acceptance. This city pulses with energy, offering several venues catering to the LGBTQ+ community, often established by its allies. Southampton has a scene that celebrates stylish cocktail lounges, pulsating nightclubs, and cozy gay bars. Dance to the hottest DJs, sip on craft cocktails and embrace the electric atmosphere around every corner.
Theres plenty of places to party in Southampton. Whether you're a seasoned partygoer or looking to dip your toe into the gay nightlife, this city has an experience like no other. To celebrate, let loose, and embrace Southampton's gay nightlife. Or even its mixed and straight nightlife. There are so many pubs and clubs in the area you won't be disappointed wherever you go.
Exploring the gay and gay-friendly nightlife in a new city can be one of the most exciting and rewarding experiences while traveling – and Gay Southampton is no exception. Not only will you have the opportunity to meet new people and make friends, but you'll also get a taste of the local culture and learn more about the city's LGBTQ+ community.
Going out and experiencing the queer and queer-friendly nightlife in a new city can also be a great way to break out of your comfort zone and try new things. Whether dancing the night away at a gay club or mingling with locals at a gay-friendly bar, you'll have the chance to make memories and create lasting connections.
So, don't be afraid to step out of your comfort zone and explore the gay and gay-friendly nightlife in Southampton. You'll be glad you did!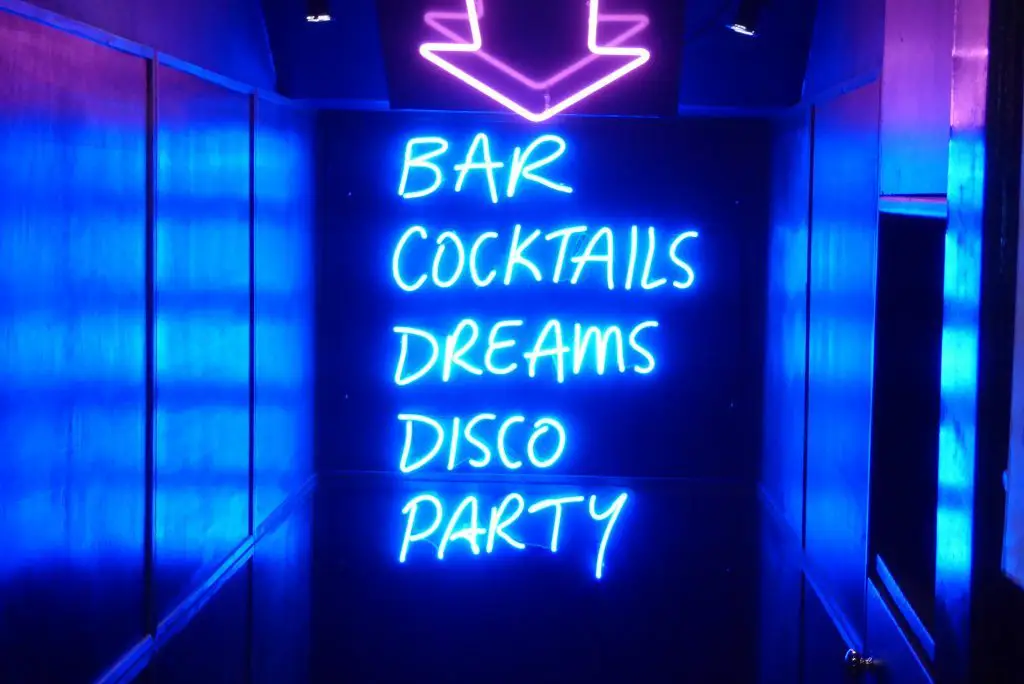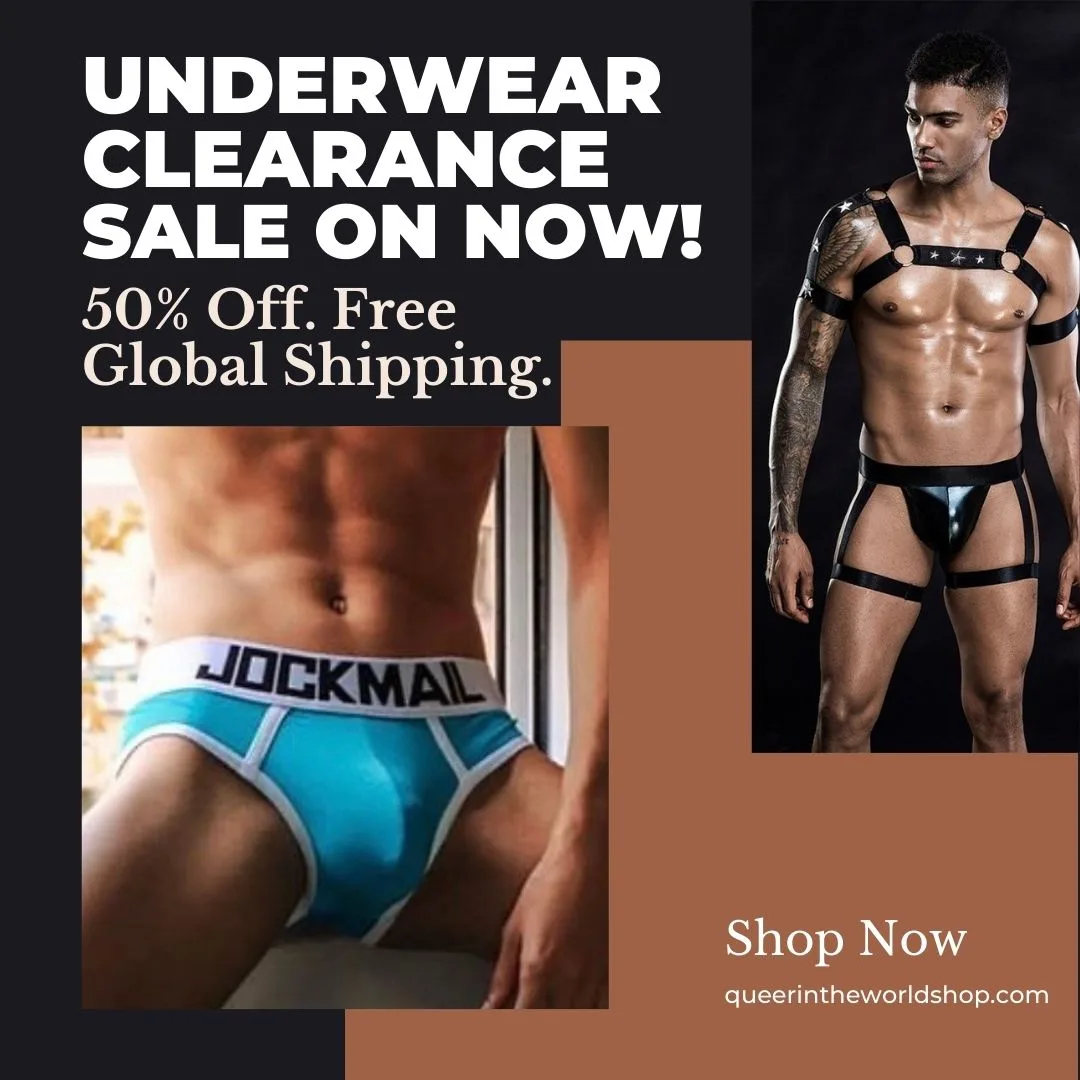 Gay Clubs in Southampton
Hidden at the bottom of Oxford Street, The London Hotel, or simply The London, is Southampton's premier gay bar and cabaret venue. The place pops off on Saturday evenings with regular entertainment that will leave you spellbound.
They have plenty of entertainment, like unforgettable drag performances by local favorites. This welcoming and unpretentious establishment offers a relaxed and friendly atmosphere where everyone is celebrated without judgment. Get set and groove to great music, enjoy delicious drinks, and witness some of the UK's most sensational drag and comedy shows.
The Edge, another of Southampton's beloved gay bars, has been the go-to destination for the LGBTQ+ community and their friends since 1995. Fabulously refurbished, this club is all set to offer everyone a fun, safe, and unforgettable night out!
Check out an incredible lineup of weekly events, high-energy DJs, sensational drag shows, drink specials, and even some bingo excitement! The atmosphere is filled with joy, and the staff is always friendly and ready to assist. This place is so much fun. There's simply no way to forget a night out at The Edge!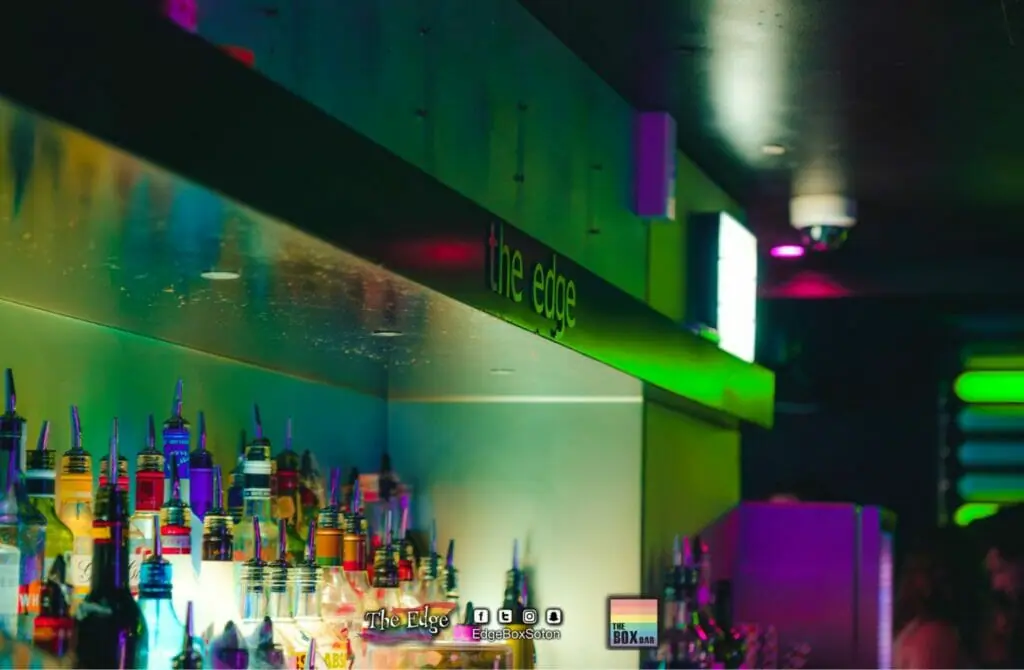 Another winning bar from the people who brought you The Black Phoenix. The Shooting Star is an awesome bar with a lively atmosphere, regular DJ nights, and a super cute beer garden. It has a pretty diverse crowd, including the LGBTQ+ community.
With its colorful and inclusive vibe, The Shooting Star offers something for everyone regarding love, music, and drinks. Drink in their wide selection of cocktails, craft beers, top-shelf spirits, and delicious stone-baked pizzas at unbeatable prices. Dance the night away on the dancefloor or unwind in their impressive bar garden.
The Angel may not be exclusively gay, but it is gay-friendly and attracts a positive, progressive crowd of mostly students. The staff here are friendly and super helpful to visitors. It has a quirky charm, with 3D-printed decor and occasional film screenings. This place is a very unique experience.
Locals rave about the best burger in town. The Angel is known for both its delicious food and refreshingly affordable drinks. It's a laid-back spot that guarantees a fun-filled night of live music, entertainment, and a young, energetic crowd. Get ready to party and unwind at The Angel!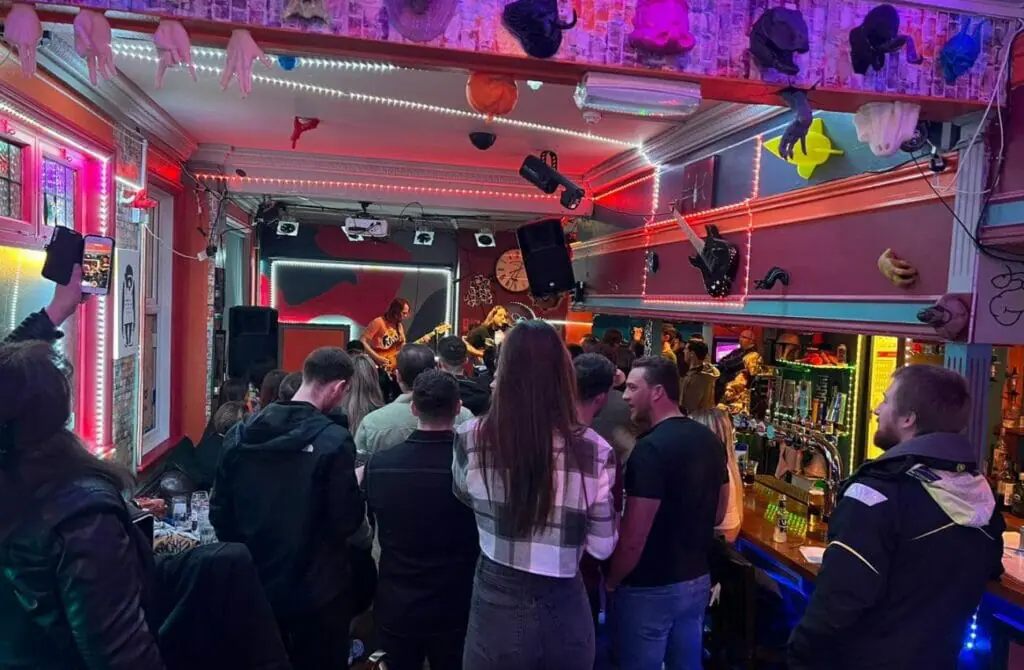 Looking for a cool spot to start the night before you party your little minds out? Look no further than The Art House. It's a performance venue, a cafe, and a social hub where you can enjoy vegan food and drinks while immersing yourself in live music, performance poetry, storytelling, and comedy.
They even host LGBTQ+-specific nights and events. With its quirky and unique atmosphere, The Art House is a must-visit. While it may not be the wildest dance spot, it would be a real shame to miss, and yes, they do serve drinks.
Like a chapter from a heartwarming novel, this pub is a hidden gem cherished by Southampton locals. It's a laid-back haven where a diverse crowd mingles harmoniously. Whether conversing with a friendly local or connecting with someone from out of town, the atmosphere is always inviting. The staff, especially the doormen, are absolute stars, providing phenomenal service with a warm smile.
Savor the delicious pint cocktails and soak in the hella good vibes. The expansive beer garden adds a scenic touch to your delightful drinking experience. With live music and a fantastic selection of ales and ciders, this place truly stands out. Take advantage of the opportunity to enjoy the great atmosphere and delicious food in the spacious outdoor area.
The Black Phoenix Pub has the coolest name ever for a bar. It's a veggie-friendly establishment with a mixed crowd that takes a firm stance against homophobia. This independent pub is one of Southampton's newest alternative hotspots, and the locals love it. They have rotating small-batch vegan and traditional dishes, an ever-changing selection of craft beers, and an awesome range of spirits.
Plus, they've got playlists filled with great music to set the vibe. So if you want to eat or drink, The Black Phoenix Pub is a fantastic choice with plenty of delicious burgers and fries and a wide beer menu. There's a youthful and open-minded crowd here, and it's the perfect place to unwind and drink in Southampton.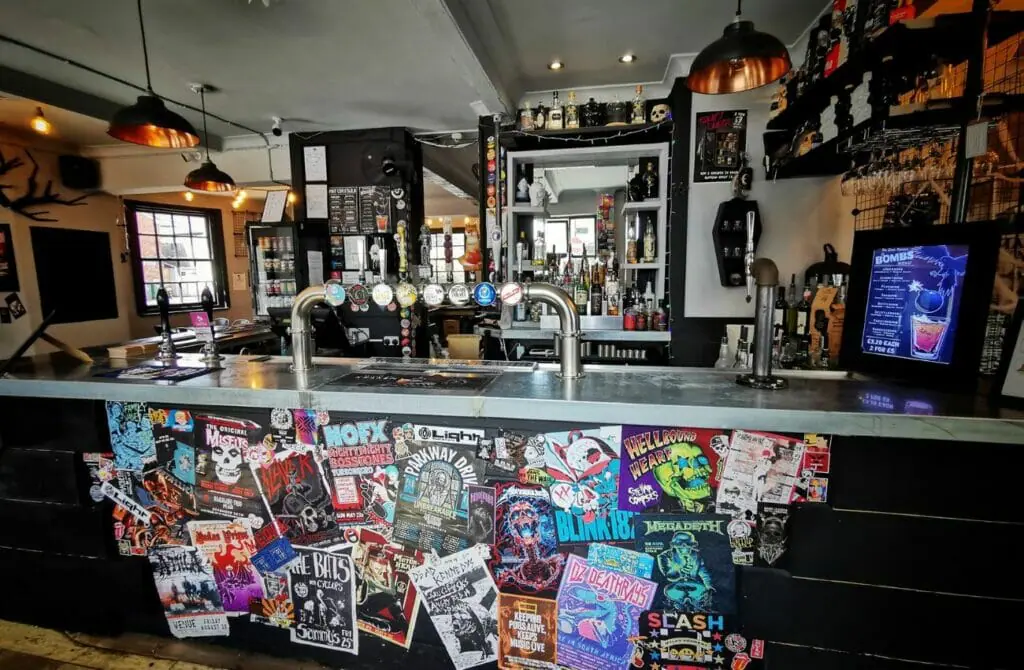 Gay Parties in Southampton
Southampton Pride is a celebration with a powerful purpose. Their motto, "Pride is a protest," reflects their dedication to educating and raising awareness about the LGBTQ+ community. This lovely event offers a wealth of information and a lot of fun! You can grab drinks on-site while enjoying thrilling performances.
There's never a dull moment, from live music to captivating drag shows featuring the fabulous Queens of the UK drag queen circuit. Comedy and parades add to the festive atmosphere, making Southampton Pride a true celebration of pride and an unforgettable experience in the city.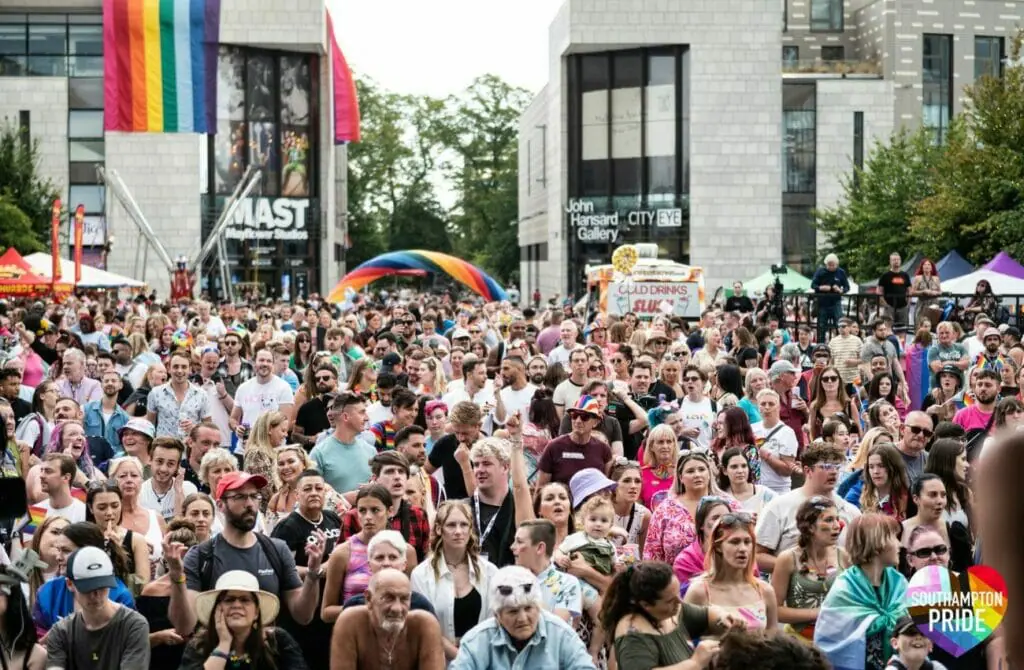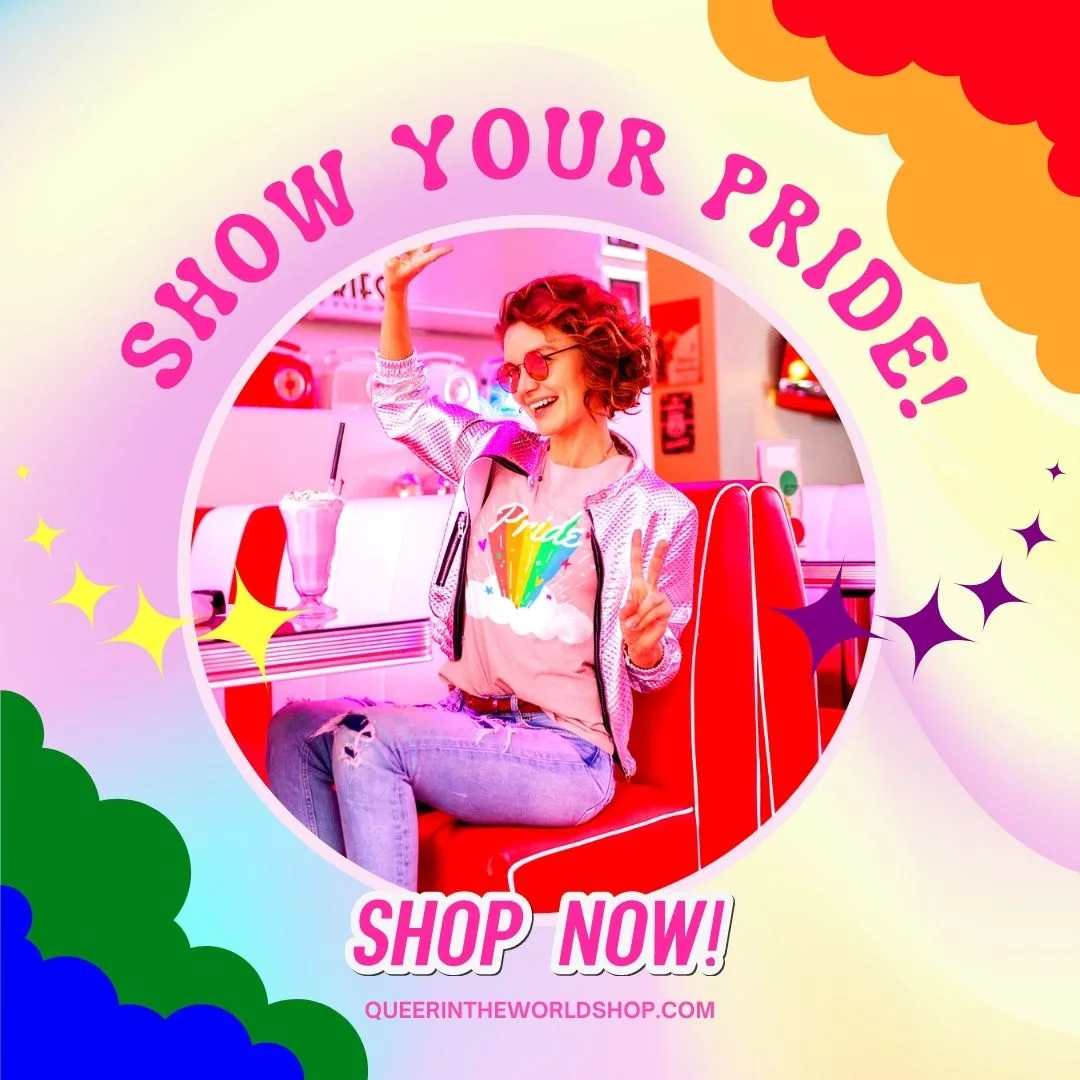 Gay Saunas & Cruising Clubs in Southampton, United Kingdom
When traveling to a new city, it can be exciting to head out for more than just a stiff drink. One aspect of the Gay Southampton scene that many queer men enjoy is visiting gay saunas and cruising clubs.
Sure, the sauna culture in Southampton is not as hedonistic as in Amsterdam, Barcelona or Berlin, but these venues still offer a chance to meet new people, socialize, and engage in sexual activity – without resorting to gay hookup apps.
However, it's important to remember that these venues can vary greatly in terms of atmosphere, clientele, and rules, so it's a good idea to prepare yourself before visiting. If you are apprehensive, we advise studying our guide to visiting a gay bathhouse for the first time, which should help set your mind at ease and always practice safe sex.
Additionally, it's important to be aware of and respect local laws and customs regarding gay venues and sexual activity. With a little bit of planning and an open mind, visiting gay saunas and cruising clubs can be a fun and exciting part of your gay Southampton travel itinerary.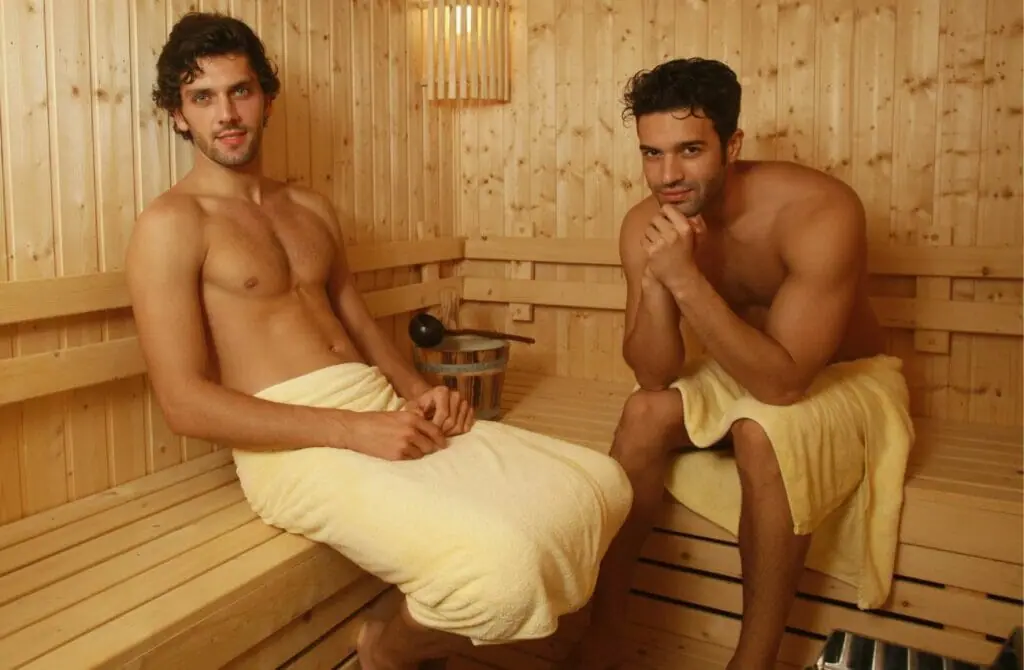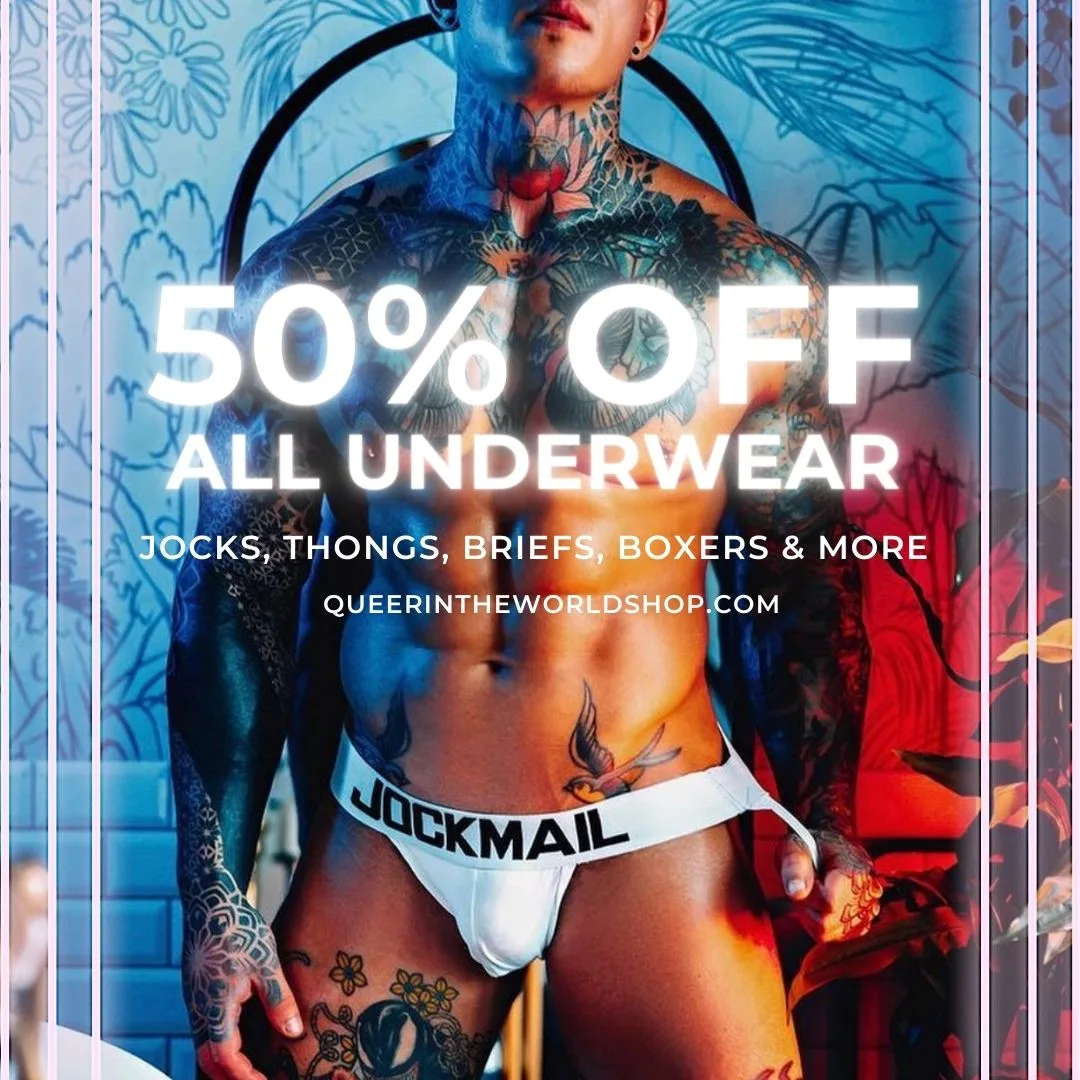 Gay Map Of Southampton
Finding it hard to envisage where everything is in Southampton? Hopefully, this queer-centric map helps where we have marked all the bars, clubs, parties, hotels, saunas, massages, and more will help you stay in the spot best suited to you!