In the picturesque Aegean Sea, Rhodes, Greece, stands as a remarkable fusion of ancient history, breathtaking landscapes, and vibrant Mediterranean culture. Its impressive medieval city, rich heritage, and pristine beaches have made it a popular tourist destination for travelers worldwide.
However, it is essential to acknowledge that despite recent advancements in gay rights, Gay Rhodes, like many other places, faces challenges in fully embracing inclusivity.
Rhodes effortlessly captures the essence of Greece's past, with its well-preserved ancient ruins and a medieval city designated as a UNESCO World Heritage Site. Walking through the enchanting cobbled streets of Rhodes Town, you are transported back in time, marveling at the magnificent Palace of the Grand Master and exploring the vibrant cultural mosaic within the city walls.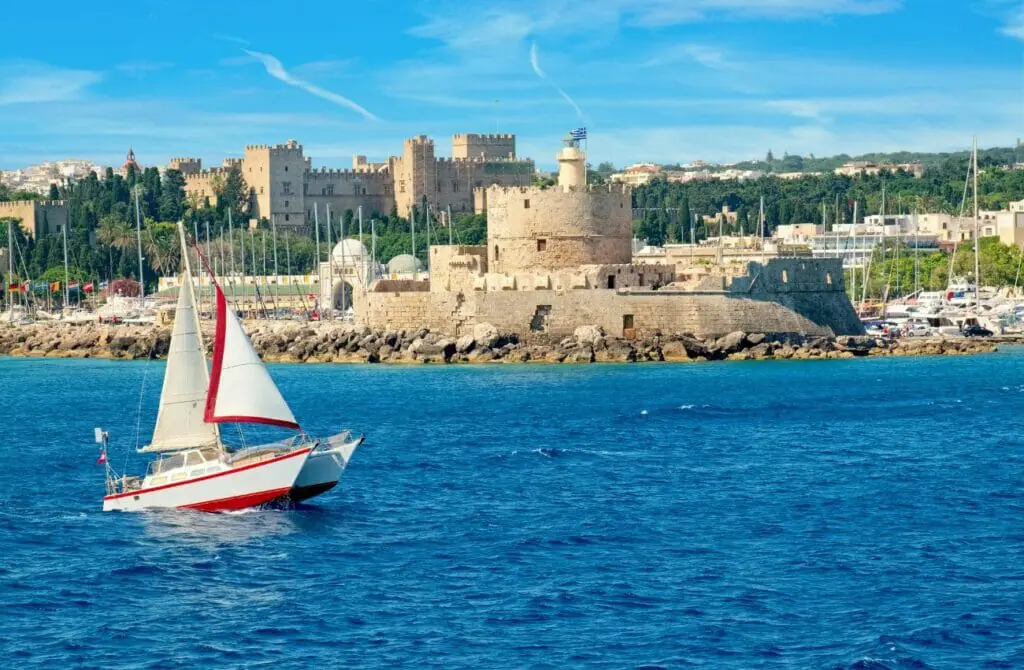 Rhodes boasts a coastline that dreams are made of. From the iconic Lindos Beach to the secluded Anthony Quinn Bay, visitors can indulge in the island's natural beauty, bask in the sun, and dive into the turquoise waters of the Aegean Sea. While it is unfortunate that the LGBT community may face certain challenges, the island's stunning beaches remain open to everyone, offering moments of tranquility and unparalleled scenic views.
Despite the legalization of gay rights, homophobic attitudes persist, challenging the full realization of equality and acceptance. Organizations and activists are working tirelessly to promote awareness and foster inclusivity within Rhodes' society, aiming to create a safe and welcoming environment for all visitors.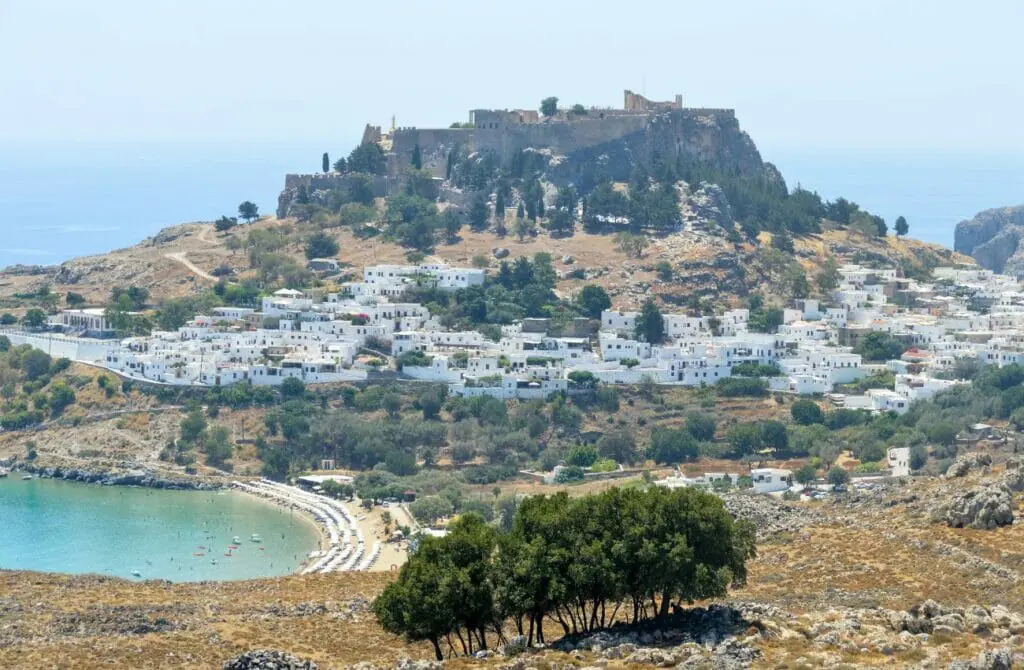 Attractions in Gay Rhodes, Greece
As a new visitor to Gay Rhodes, there are plenty of things to see and do, regardless of your sexual orientation. One of the best ways to experience any new city is to visit some of its most iconic landmarks and attractions, including historical monuments, museums, and art galleries.
We also love gazing at architecture up close, exploring parks and gardens, sampling the local cuisine, visiting local markets, and attending cultural events such as festivals, concerts and shows.
Even as the out-and-proud queer we are, we still love to explore the city and its culture in the same way as everyone else. Doing so allows us to learn more about the city and its people and gain a deeper understanding of the local culture. As such, these are our favorite must-see attractions in Rhodes.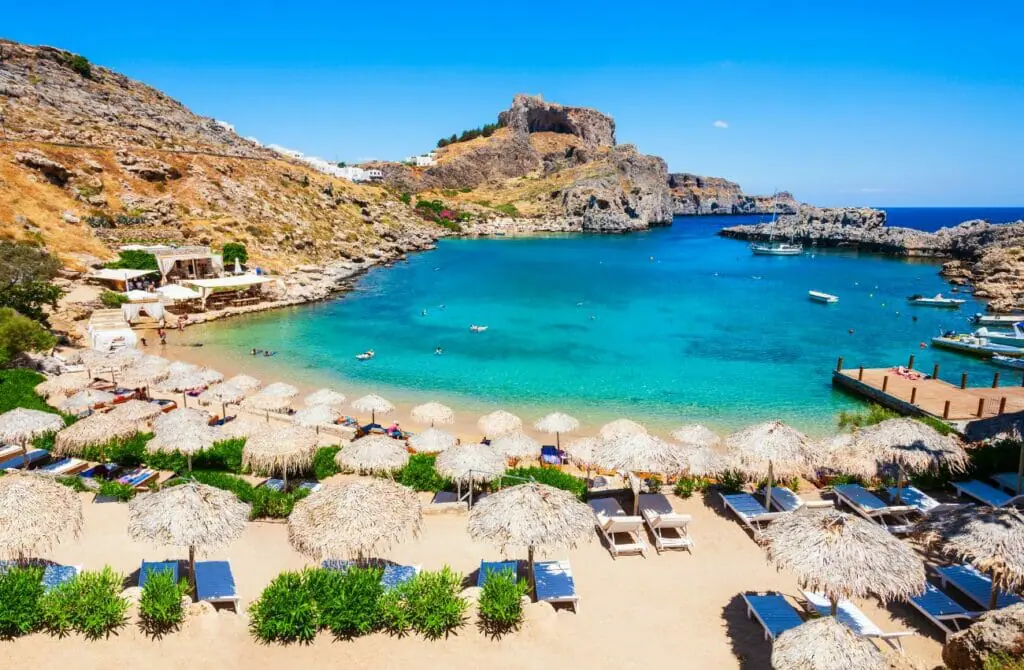 The Medieval Town of Rhodes is a UNESCO World Heritage site and one of the best-preserved medieval towns in Europe. Stepping into this historic quarter is like stepping back in time, as its cobblestone streets, impressive fortifications, and well-preserved architecture transport visitors to the Middle Ages.
Surrounded by towering medieval walls, the Old Town of Rhodes is a treasure trove of history and culture. As you enter through one of the grand gates, such as the Gate of Saint Athanasius or the Gate of Amboise, you'll be greeted by a labyrinth of narrow streets lined with medieval buildings, shops, cafes, and restaurants.
One of the must-see landmarks within Medieval Town is the Palace of the Grand Master. This imposing fortress was originally built in the 14th century and served as the residence of the Grand Masters of the Knights of Rhodes. Today, it houses a museum where visitors can explore the rich history of the Knights and admire impressive displays of medieval armor, artifacts, and artwork.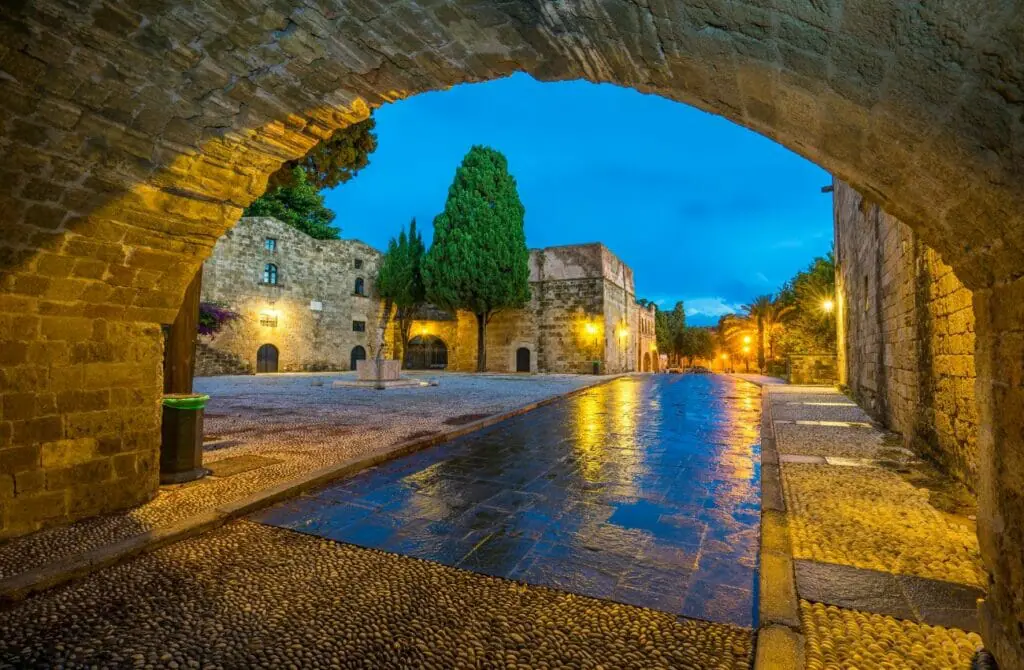 The site of Ancient Kamiros is known for its well-preserved ruins, offering visitors a fascinating glimpse into the daily life and architectural achievements of its past inhabitants. The city was built on three levels of terraces, with residential areas, public buildings, and sanctuaries carefully organized and designed.
Within Ancient Kamiros is the House of the Mosaic, which showcases intricate mosaic floors depicting various scenes from daily life. This beautifully preserved house provides a glimpse into the artistic and cultural achievements of the city's inhabitants.
The Agora, or the central marketplace, was the heart of the ancient city and served as a gathering place for social, commercial, and political activities. The ruins of the Agora still stand, including the remains of shops, a stoa (a covered walkway), and other public buildings, giving visitors a sense of the bustling atmosphere that once characterized this area.
The Sanctuary of Athena Kameiras, dedicated to the city's patron goddess, is another significant feature of Ancient Kamiros.
Tsambika Beach is known for its golden sand, crystal-clear waters, and stunning natural surroundings, making it a favorite destination for locals and tourists.
One of the defining features of Tsambika Beach is the towering Tsambika Hill that overlooks the beach. Perched atop this hill is the Monastery of Tsambika, a significant religious site dedicated to the Virgin Mary. The monastery is accessible by a steep uphill climb or a winding road, offering magnificent views of the coastline and the Aegean Sea. Many visitors journey to the top to seek blessings and enjoy the panoramic vista.
The beach stretches for approximately 800 meters and is framed by rugged cliffs, creating a sense of seclusion and natural beauty. The shallow and calm waters make it an ideal destination for anyone.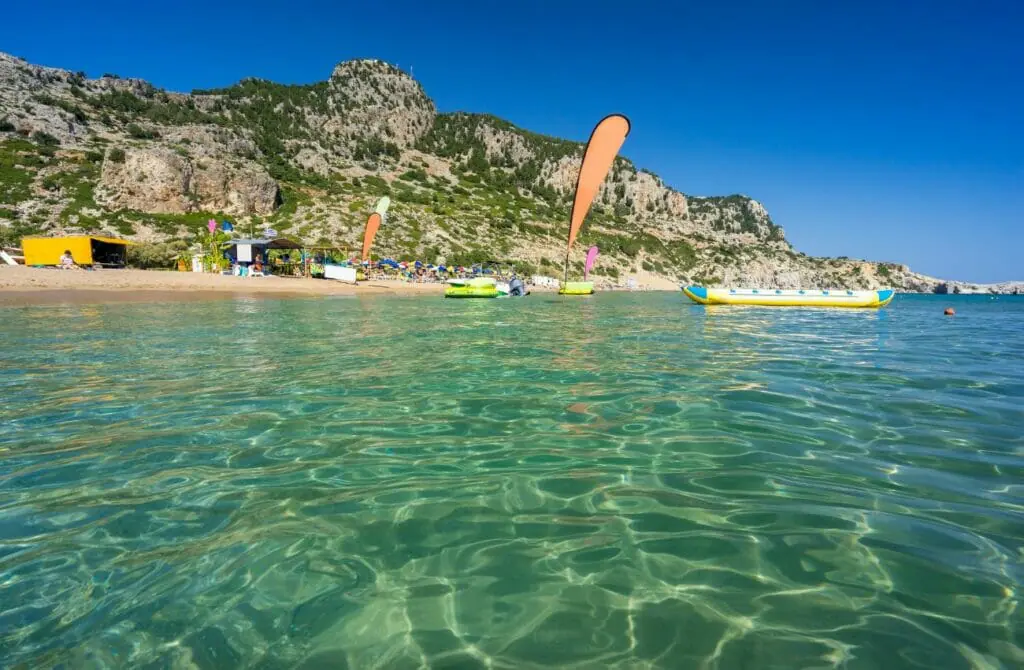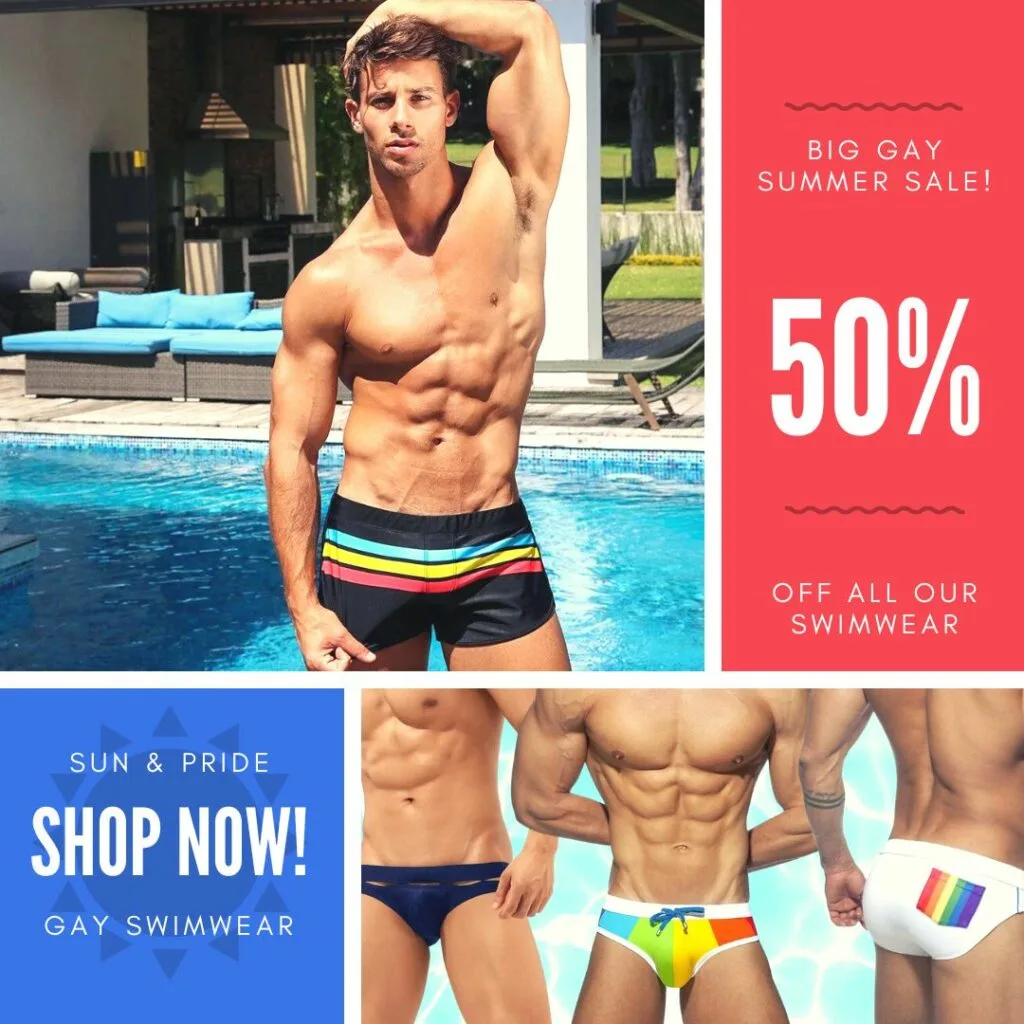 Monolithos Castle is a historic fortress on the western coast of the island. Perched on a rocky hill overlooking the Aegean Sea, this medieval castle offers a glimpse into the island's rich history and provides visitors with breathtaking views of the surrounding landscape.
The castle was constructed in the 15th century by the Knights of Saint John, also known as the Knights Hospitaller, who ruled Rhodes at the time. Its strategic location was chosen to serve as a defensive stronghold against potential invaders. The castle's name, "Monolithos," which means "single stone" in Greek, is derived from the massive rock that forms its foundation.
The highlight of a visit to Monolithos Castle is undoubtedly the panoramic view from the top. Standing atop the castle's battlements, you'll be rewarded with breathtaking vistas of the Aegean Sea, the surrounding countryside, and the nearby island of Halki. The view is enchanting during sunset when the warm hues of the sky paint a stunning backdrop.
The Acropolis of Lindos is a prominent archaeological site located in the village of Lindos on the island. Perched atop a steep hill overlooking the Aegean Sea, this ancient citadel is an iconic symbol of Rhodes and a testament to its rich historical and cultural heritage.
The Acropolis of Lindos dates back to the Classical period and was inhabited continuously from ancient times until the Middle Ages. Its strategic location made it an important center of trade, culture, and worship. Today, it is a remarkable archaeological site that offers visitors a glimpse into the island's glorious past.
At the summit, you'll find the remains of various structures and monuments that reflect different historical periods. The most prominent feature is the Temple of Athena Lindia, dedicated to the goddess Athena. Although largely ruined, the temple's grand columns and fragments evoke the architectural splendor of ancient Greece.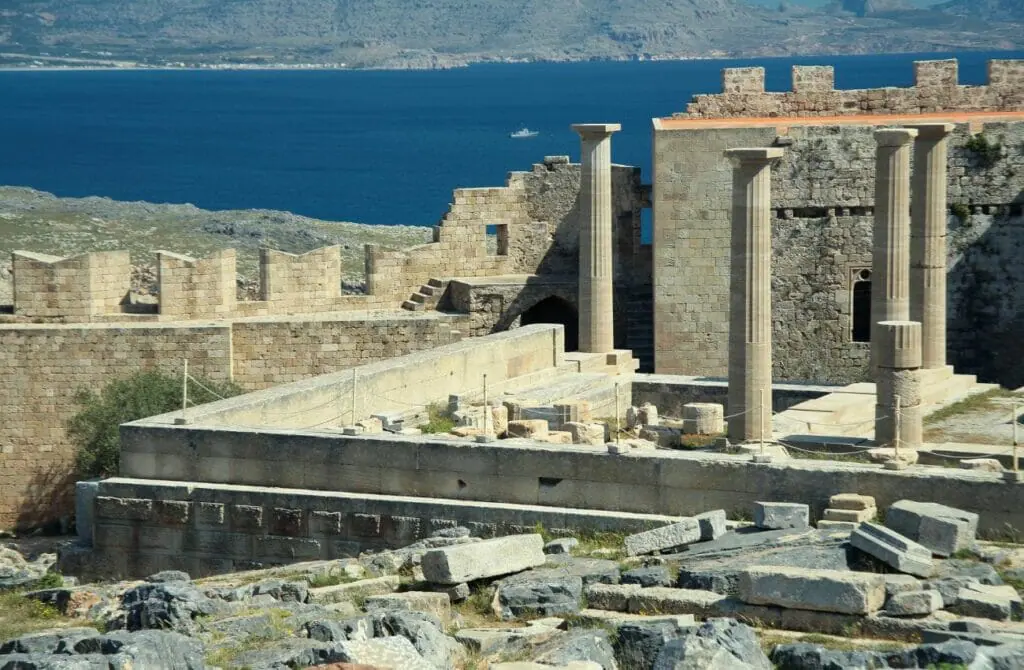 Anthony Quinn Bay, also known as Vagies Bay or Baia di Antonio Quinn, is a beautiful coastal spot on the east coast of the island of Rhodes. This scenic bay is named after the famous actor Anthony Quinn, who fell in love with the location while filming the movie "The Guns of Navarone" in the 1960s.
Anthony Quinn Bay offers a unique and idyllic setting for beach lovers and nature enthusiasts. The bay is characterized by its crystal-clear turquoise waters, rugged cliffs, and lush greenery, creating a picturesque and tranquil atmosphere.
The beach at Anthony Quinn Bay consists of small pebbles and rocky outcrops, making it ideal for snorkeling and exploring the marine life that thrives in the area. The underwater world here is vibrant and diverse, with colorful fish, sea urchins, and even the occasional octopus.
The Grand Master's Palace, also known as the Palace of the Grand Master of the Knights of Rhodes, is a testament to the island's rich history and the legacy of the Knights Hospitaller, who once ruled over Rhodes.
The palace was originally built in the 14th century by the Knights Hospitaller, a military order that controlled Rhodes at the time. However, it was largely destroyed by an explosion in 1856 and later reconstructed during the Italian occupation in the early 20th century.
The Grand Master's Palace is a stunning example of Gothic architecture blended with elements of Renaissance and Ottoman styles. Its exterior is characterized by sturdy stone walls, imposing towers, and decorative features such as ornate balconies and intricately carved reliefs. As you enter the palace, you'll immerse yourself in a world of grandeur and historical significance.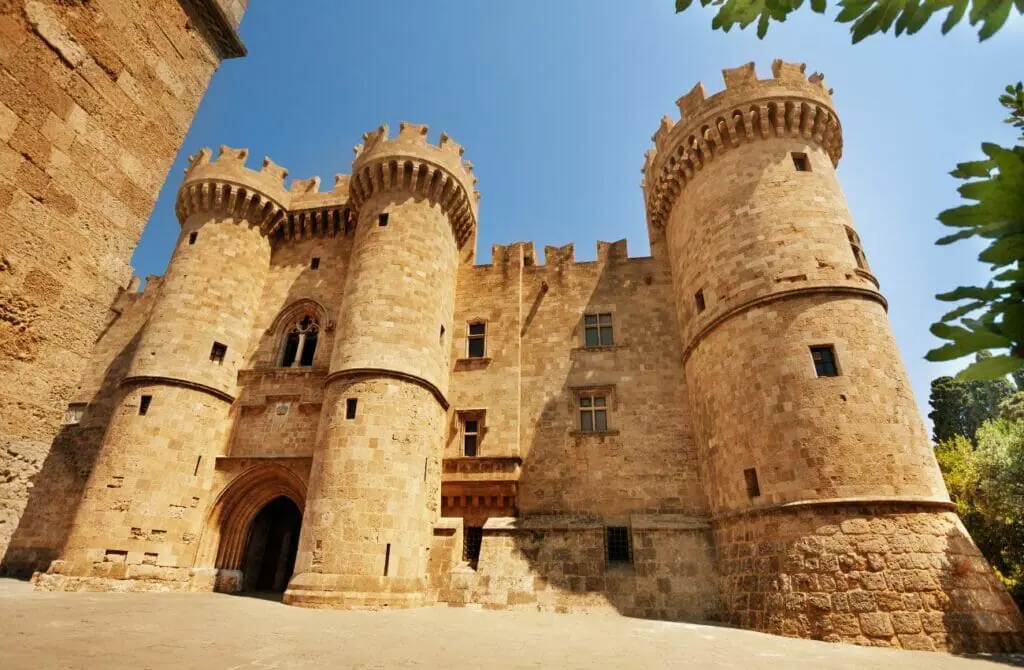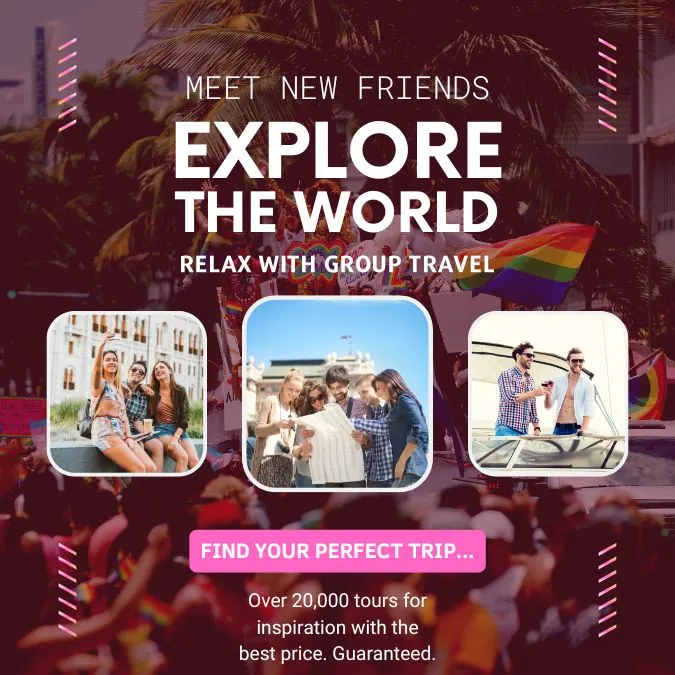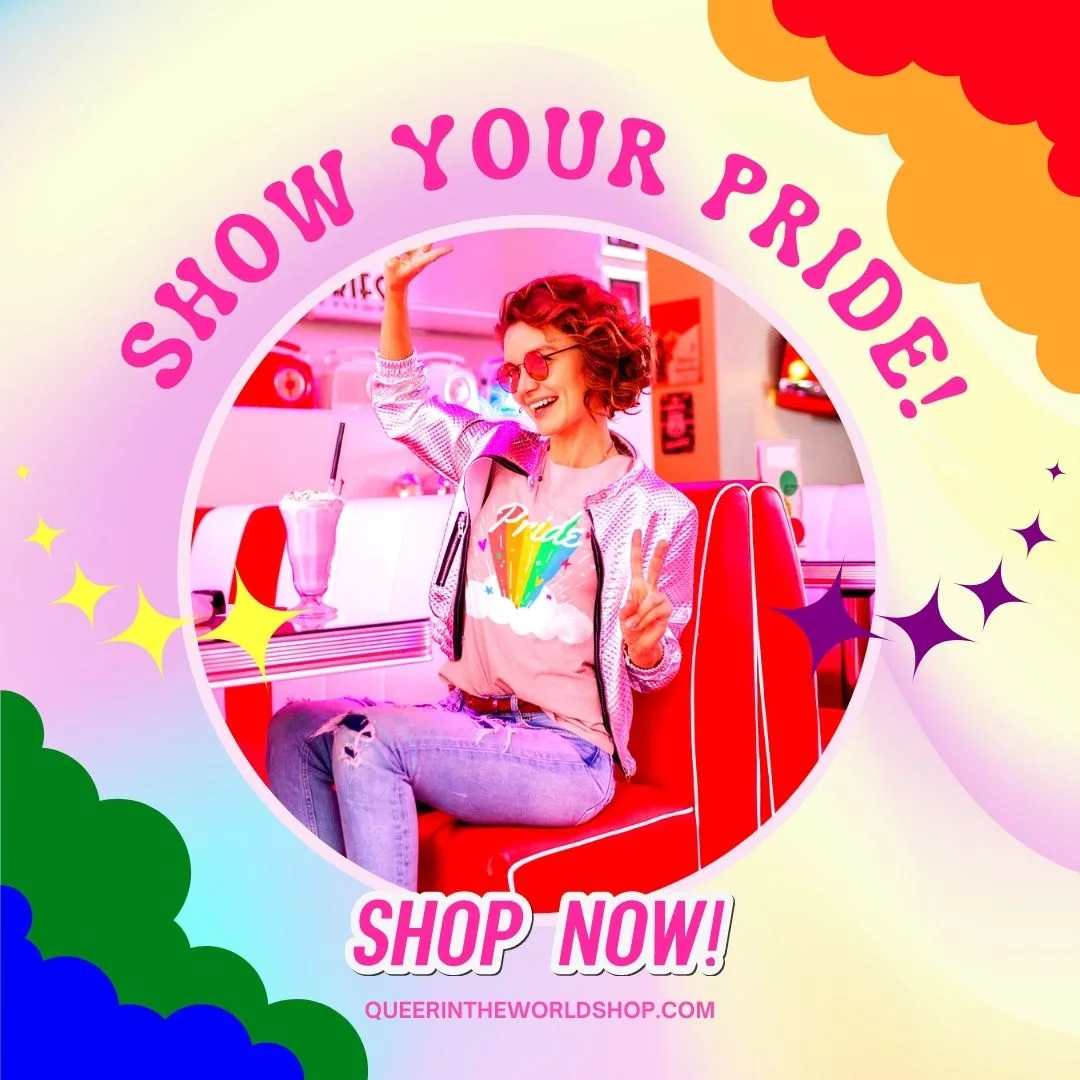 Gay-Friendly and Gay Hotels in Rhodes, Greece
Being gay-friendly accommodation means that the establishment is welcoming and inclusive to guests who identify as LGBTQ+. This can include, but is not limited to, having policies and practices that demonstrate a commitment to creating a safe and inclusive environment for LGBTQ+ guests, such as non-discrimination policies and providing support and resources for LGBTQ+ travelers.
Some gay-friendly accommodations may also provide amenities specifically catering to the LGBTQ+ community, such as rainbow flags or literature about local LGBTQ+ events or resources. Furthermore, gay-friendly accommodations may be located in an area known for being LGBTQ+ friendly.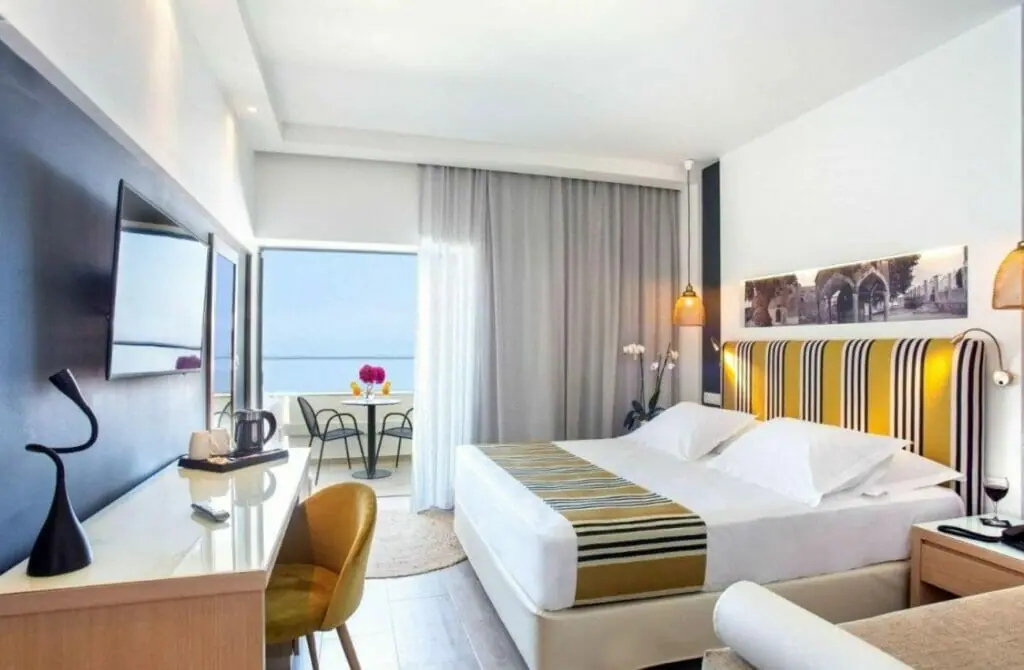 While Rhodes does not have any specifically gay hotels or resorts, these are the most fabulous and pro-actively gay-friendly hotels in Rhodes. Needless to say, there are also hundreds more hotel and hostel options in Rhodes if none of these suit your desired budget, facilities or area – but these are the best hotels according to other gay travelers and us.
Whatever your needs are, Rhodes has you covered.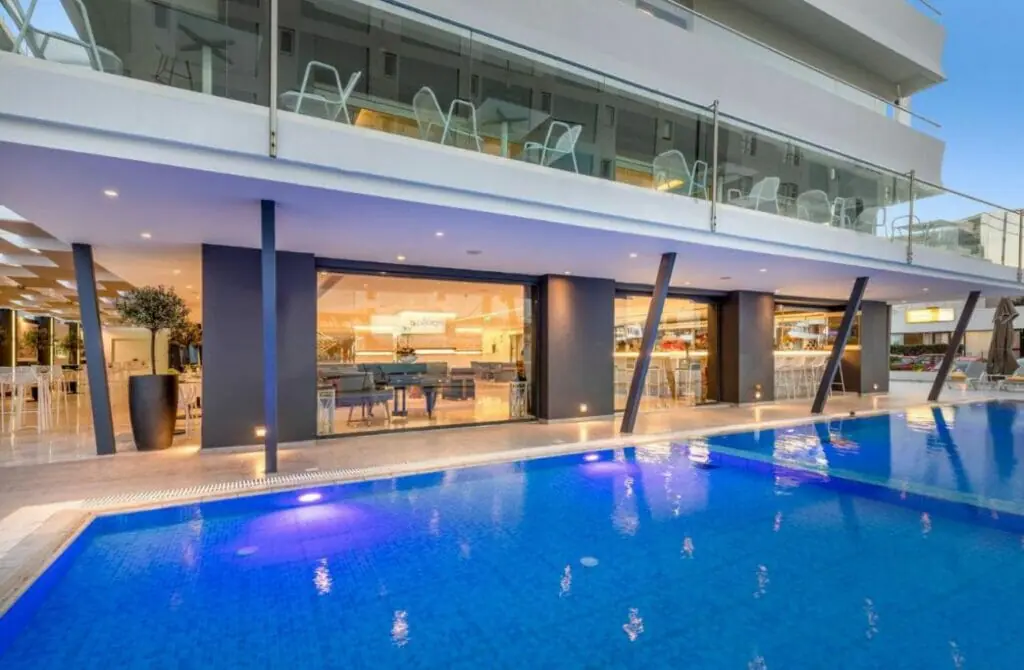 Mercure Rhodes Alexia Hotel & Spa ☆☆☆☆
Step into one of the 136 rooms, each thoughtfully designed to provide comfort and style. The modern art details throughout the rooms create a unique and vibrant ambiance, adding a touch of elegance to your stay. Relax in the cozy atmosphere and enjoy the amenities provided for your convenience.
Take a refreshing dip in the swimming pool, where you can cool off and bask in the warm Greek sunshine. Whether you prefer to swim a few laps or simply lounge by the poolside, the hotel's swimming pool offers a relaxing and inviting space to unwind.
The restaurant provides a delightful dining experience that combines the best of local cuisine with contemporary touches.
Mercure Rhodes Alexia Hotel & Spa is ideally located, allowing guests to explore Rhodes's fascinating history and vibrant culture. From ancient ruins to medieval castles, the island offers a wealth of historical and architectural wonders. Discover the charming Old Town, a UNESCO World Heritage site, or visit the stunning beaches Rhodes is famous for.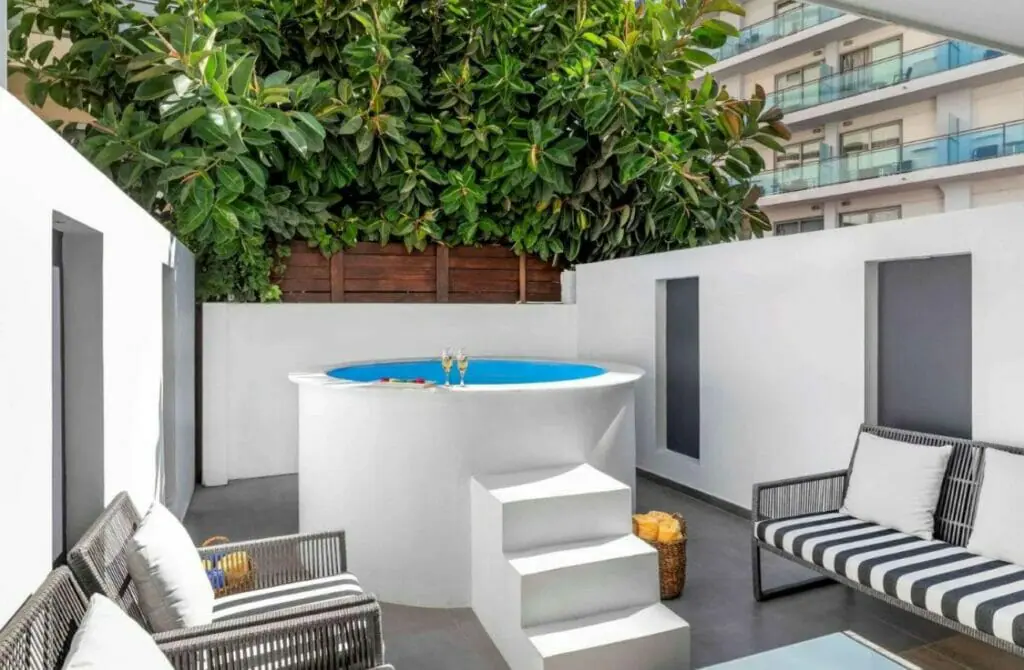 Blue Sky City Beach Hotel ☆☆☆☆
Indulge in the ultimate relaxation at the hotel's spa, where various rejuvenating treatments and therapies await. Let the expert therapists pamper you, melting away the stress and leaving you feeling refreshed and renewed.
Savor the exquisite culinary experiences offered at Blue Sky City Beach Hotel. The fine dining options showcase a fusion of local and international flavors prepared with the utmost care and creativity. Delight in the culinary masterpieces that reflect the essence of Rhodes and indulge in a memorable dining experience.
Unwind by the pool and soak up the sun in a tranquil and elegant setting. Take refreshing dips in the crystal-clear waters or lounge poolside with a refreshing drink in hand. The pool area offers a serene ambiance for relaxing and enjoying moments of blissful tranquility.
Maintain your fitness routine at the hotel's well-equipped fitness center, ensuring you can stay active even during your vacation. Engage in a workout session, keep your energy levels high, and take advantage of the modern exercise facilities available.
Blue Sky City Beach Hotel is an adults-only hotel that provides a peaceful and serene atmosphere, perfect for couples and those seeking a sophisticated escape. Relax, rejuvenate, and immerse yourself in the luxurious amenities and services.
Arte Hotel combines the charm of traditional stone villas with modern comforts and the added convenience of kitchens in select accommodations. Experience a tranquil and authentic stay in Rhodes as you immerse yourself in the peaceful ambiance of this delightful hotel.
Including kitchens in select accommodations allows guests to enjoy the flexibility and convenience of preparing their meals. Whether you're seeking the freedom to cook your favorite dishes or want the option to prepare light snacks and drinks, the kitchens offer added flexibility during your stay.
Arte Hotel's location in a quiet area ensures a peaceful ambiance away from the bustling crowds. It provides a perfect retreat for relaxation and tranquility. Unwind in the serene surroundings and enjoy moments of tranquility during your stay.
While the hotel provides a calm atmosphere, it is still within easy reach of Rhodes' attractions. Explore the island's historical sites, discover picturesque villages or venture to the beautiful beaches Rhodes is known for. The hotel's quiet location offers a welcome respite after a day of exploration.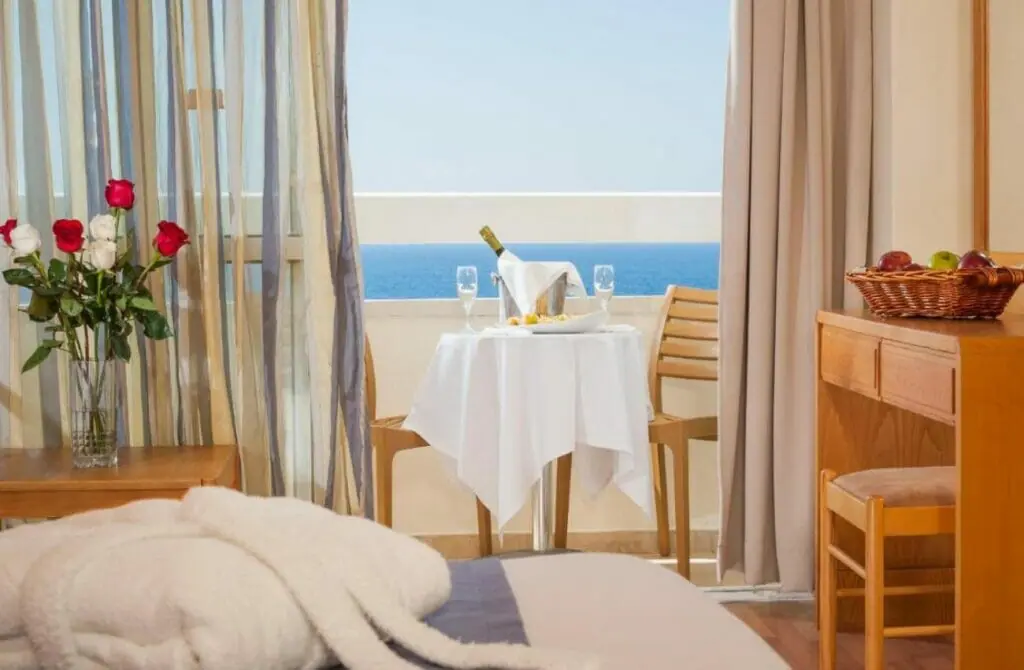 In Camera Art Boutique Hotel ☆☆☆☆
Camera Art Boutique Hotel pays homage to traditional Greek houses, seamlessly fusing their charm with the comforts of modern design. As you step inside, you'll be greeted by an interior that exudes a sense of history and authenticity, creating a truly immersive experience.
The hotel's commitment to culture and the environment is evident in its design and practices. It embraces the rich heritage of the surrounding area, allowing guests to fully immerse themselves in the historical atmosphere of Medieval Town. Every detail has been thoughtfully curated to reflect traditional Greek architecture while incorporating modern design elements for comfort and convenience.
Embrace the unique ambiance as you explore the hotel's interior, where the past meets the present in perfect harmony. The fusion of traditional and contemporary elements creates a captivating atmosphere that is both nostalgic and inspiring.
Cava D'oro Boutique Hotel and Suites ☆☆☆
The hotel's location in the Old Town provides a unique and immersive experience, allowing you to immerse yourself in Rhodes's rich history and medieval atmosphere. Accessible by taxi, Cava D'oro offers a tranquil retreat amidst the enchanting surroundings.
Each room at Cava D'oro is designed to blend medieval charm and modern comforts. Step into your room and discover a private terrace where you can relax and soak up the ambiance of the Old Town. The medieval atmosphere has been lovingly preserved, while all the necessary modern amenities have been carefully incorporated to ensure a comfortable stay.
Cava D'oro Boutique Hotel and Suites invite you to experience the allure of the Old Town while enjoying the comforts of a modern hotel. Immerse yourself in the enchanting atmosphere, relax on your private terrace, and let the historic surroundings transport you to a bygone era.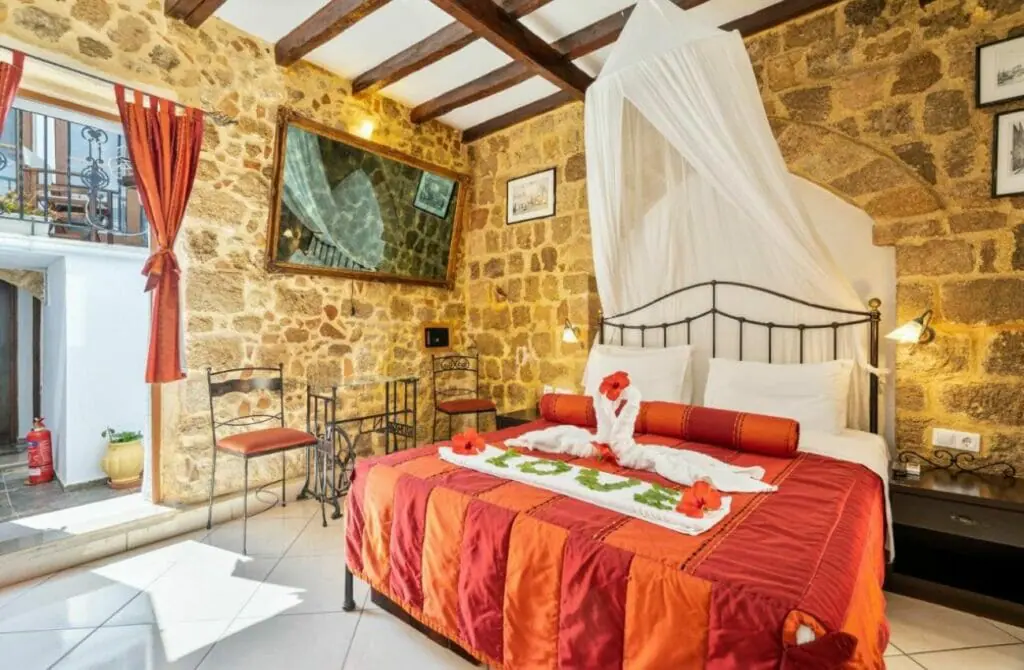 Esperia City Hotel offers comfortable accommodations and modern amenities, ensuring a pleasant stay for its guests. The hotel serves as a convenient base for those wishing to explore the beautiful beaches of Rhodes. Spend your days basking in the sun, swimming in crystal-clear waters, and enjoying the island's coastal scenery.
Esperia City Hotel offers a comfortable and convenient retreat, allowing you to make the most of your time in Rhodes. Whether you're seeking relaxation on the beautiful beaches or embarking on exciting island adventures, the hotel provides a pleasant and well-situated haven for your stay.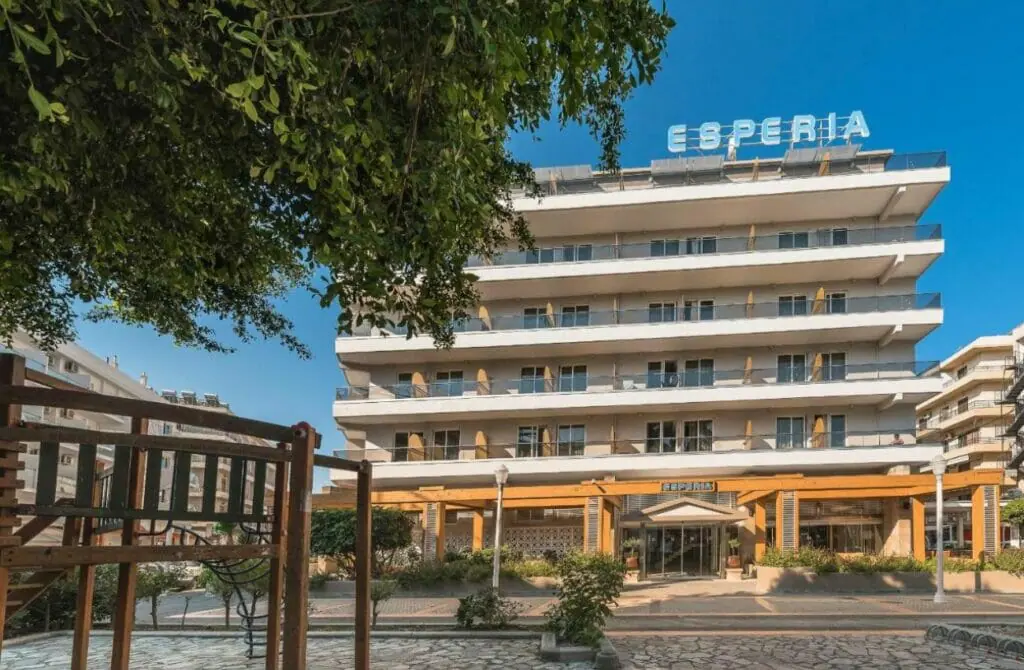 Gay Nightlife in Rhodes, Greece
Exploring the gay and gay-friendly nightlife in a new city can be one of the most exciting and rewarding experiences while traveling – and Gay Rhodes is no exception. Not only will you have the opportunity to meet new people and make friends, but you'll also get a taste of the local culture and learn more about the city's LGBTQ+ community.
Going out and experiencing the queer and queer-friendly nightlife in a new city can also be a great way to break out of your comfort zone and try new things. Whether it's dancing the night away at a gay club or mingling with locals at a gay-friendly bar, you'll have the chance to make memories and create lasting connections.
So, don't be afraid to step out of your comfort zone and explore the gay and gay-friendly nightlife in Rhodes. You'll be glad you did!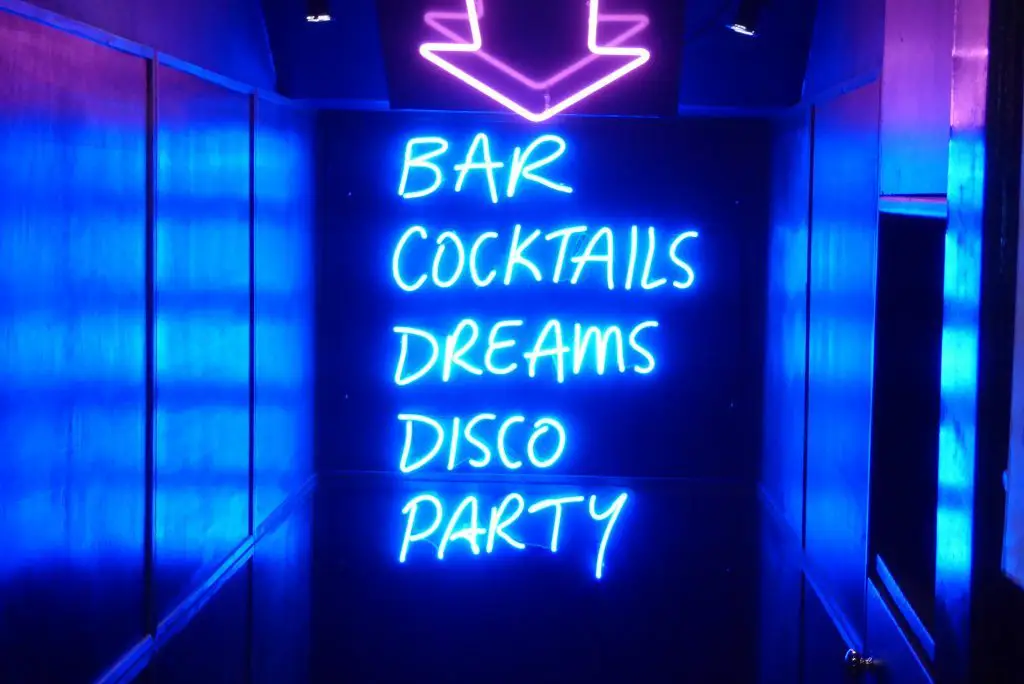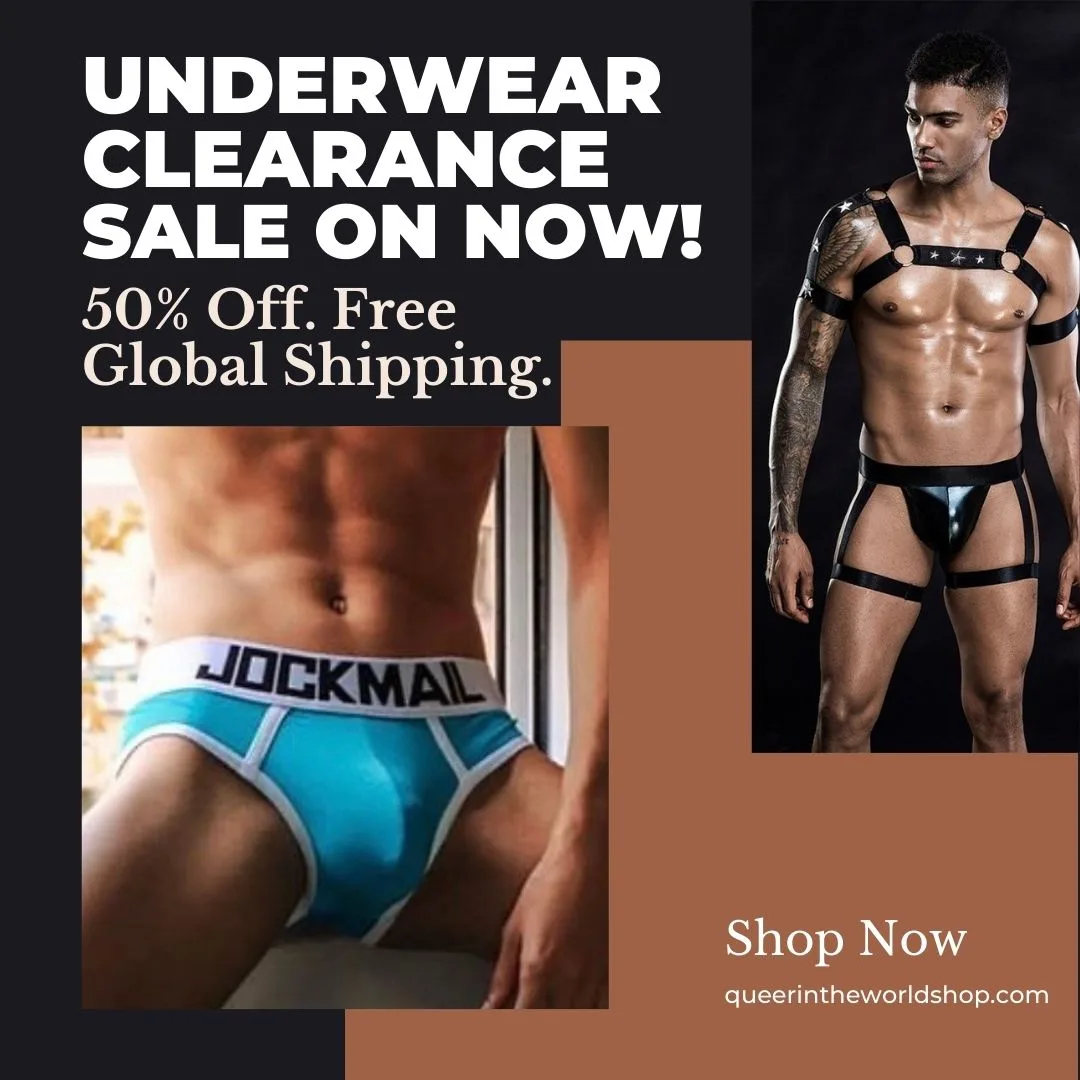 Gay-Friendly Bars and Clubs in Rhodes, Greece
As a popular gay nightclub, Reina offers an exciting and energetic atmosphere for party-goers to come together and celebrate. The club's lively ambiance, pulsating music, and dance floor create the perfect environment for unforgettable nights of revelry and connection.
Reina Gay Bar Club takes pride in its reputation for serving some of the best cocktails in the city. With skilled bartenders and a wide variety of drink options, Reina ensures that patrons can indulge in delicious and expertly crafted libations.
Whether you're in the mood for a classic cocktail or a unique creation, the bar's impressive cocktail menu caters to all tastes and preferences. With each sip, guests can savor the flavors and enjoy a delightful fusion of taste and ambiance.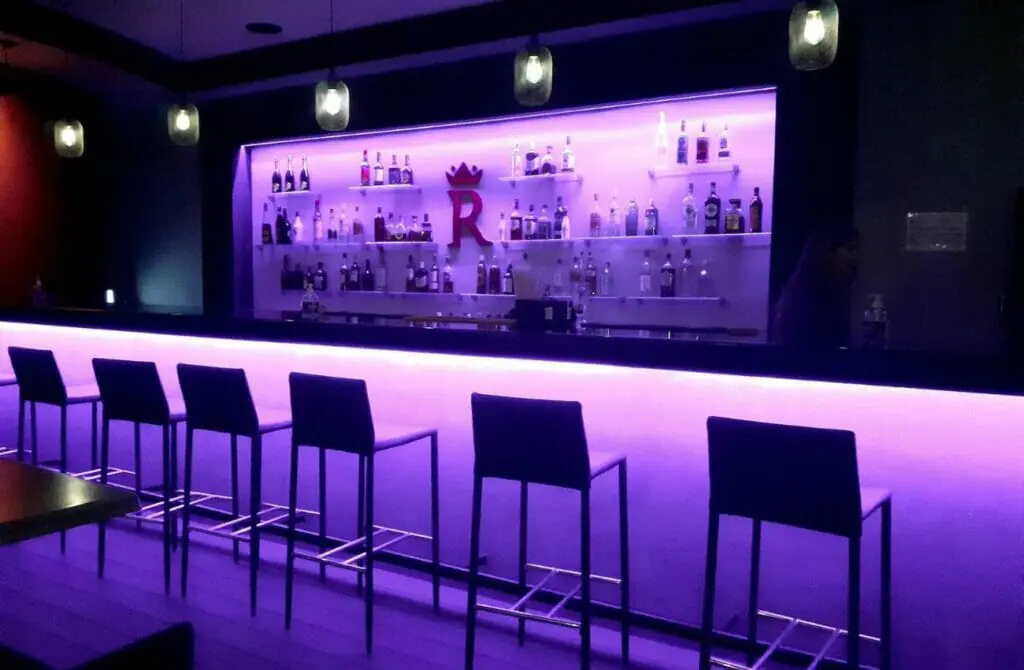 Beyond its exceptional drinks, The Union Cocktail Bar boasts a great crowd and tunes, creating an energetic and lively atmosphere. The bar attracts a diverse and vibrant group, making it an ideal place to connect with like-minded individuals and forge new friendships.
The tunes played in the background add to the ambiance, creating a dynamic and engaging backdrop for the evening. Alongside the vibrant atmosphere, The Union Cocktail Bar features an industrial design that adds a modern and stylish touch to the venue, creating a visually appealing space to relax and socialize.
L'Éternel French Bar offers an exquisite selection of cocktails and wines, allowing patrons to indulge in the rich flavors and refined tastes of French libations. From classic cocktails to innovative creations, the bar's drink menu presents a delightful fusion of French artistry and mixology.
One of the highlights of L'Éternel French Bar is its unique rooftop parties. This elevated space provides a stunning backdrop for lively gatherings, where guests can enjoy their drinks while taking in breathtaking cityscape views.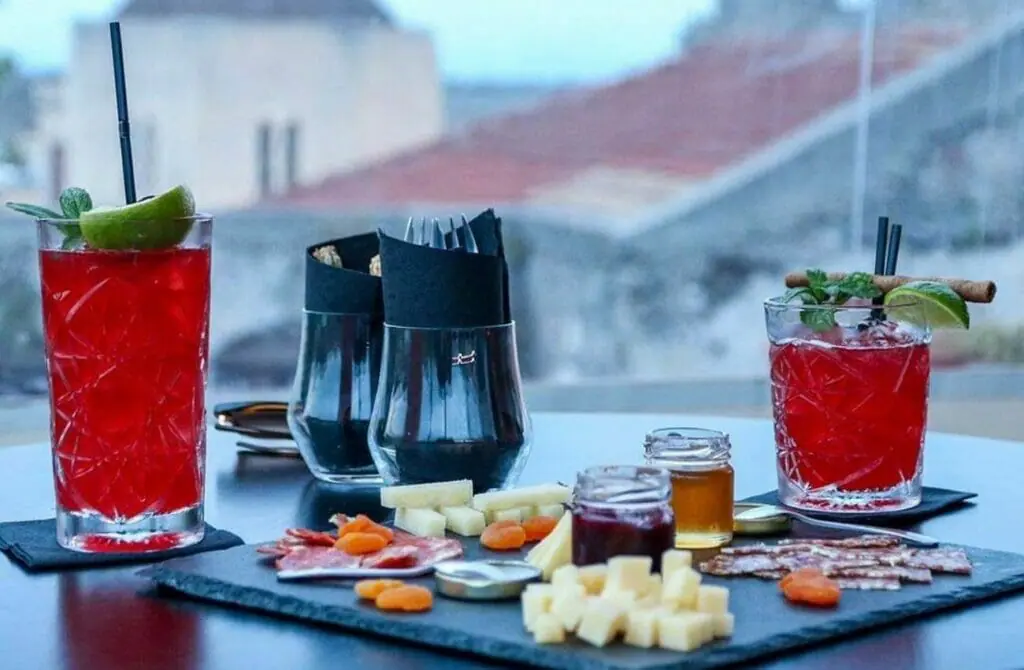 This gay-friendly bar exceeds expectations with its attention to detail and commitment to excellence. The bar takes pride in its well-made drinks, ensuring that each concoction is crafted with precision and care. Whether you're in the mood for a classic cocktail or a creative specialty, Flaws All Day Bar delivers a delightful array of libations that will satisfy you.
From the trendy decor to the lively atmosphere, Flaws All Day Bar creates an ambiance that exudes coolness and invites guests to unwind and socialize in style.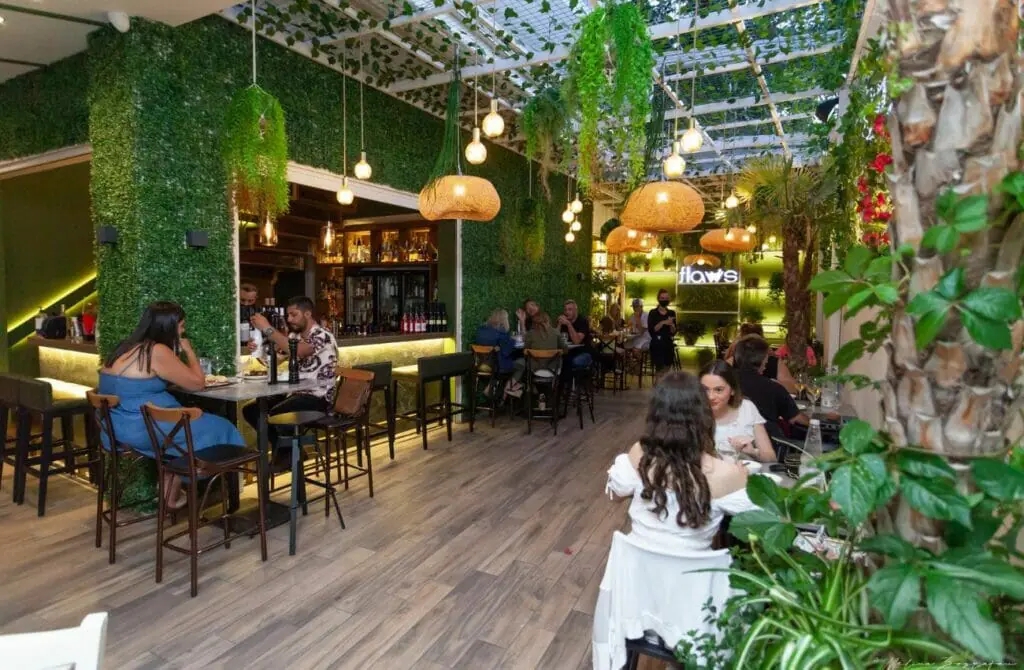 Gay Saunas & Cruising Clubs in Rhodes, Greece
When traveling to a new city, it can be exciting to head out for more than just a stiff drink. One aspect of the Gay Rhodes scene that many queer men enjoy is visiting gay saunas and cruising clubs.
Sure, the sauna culture in Rhodes is not as hedonistic as in Amsterdam, Barcelona or Berlin, but these venues still offer a chance to meet new people, socialize, and engage in sexual activity – without resorting to gay hookup apps.
However, it's important to remember that these venues can vary greatly in terms of atmosphere, clientele, and rules, so it's a good idea to prepare yourself before visiting. If you are apprehensive, we advise studying our guide to visiting a gay bathhouse for the first time, which should help set your mind at ease and always practice safe sex.
Additionally, it's important to be aware of and respect local laws and customs regarding gay venues and sexual activity. With a little bit of planning and an open mind, visiting gay saunas and cruising clubs can be a fun and exciting part of your gay Rhodes travel itinerary.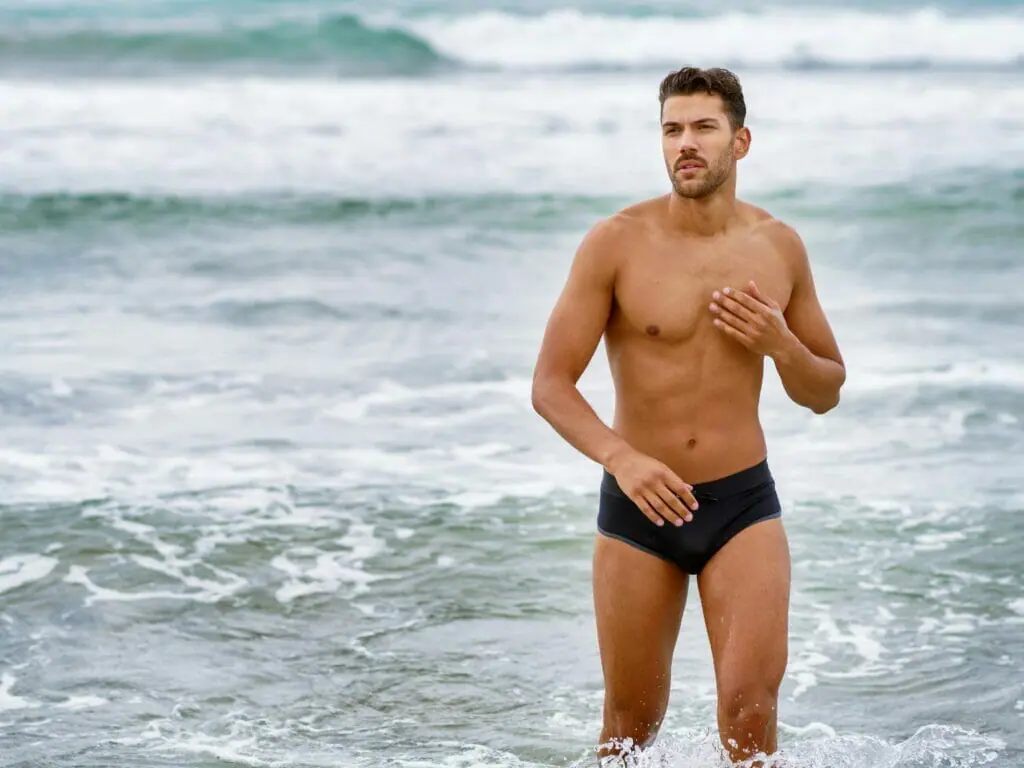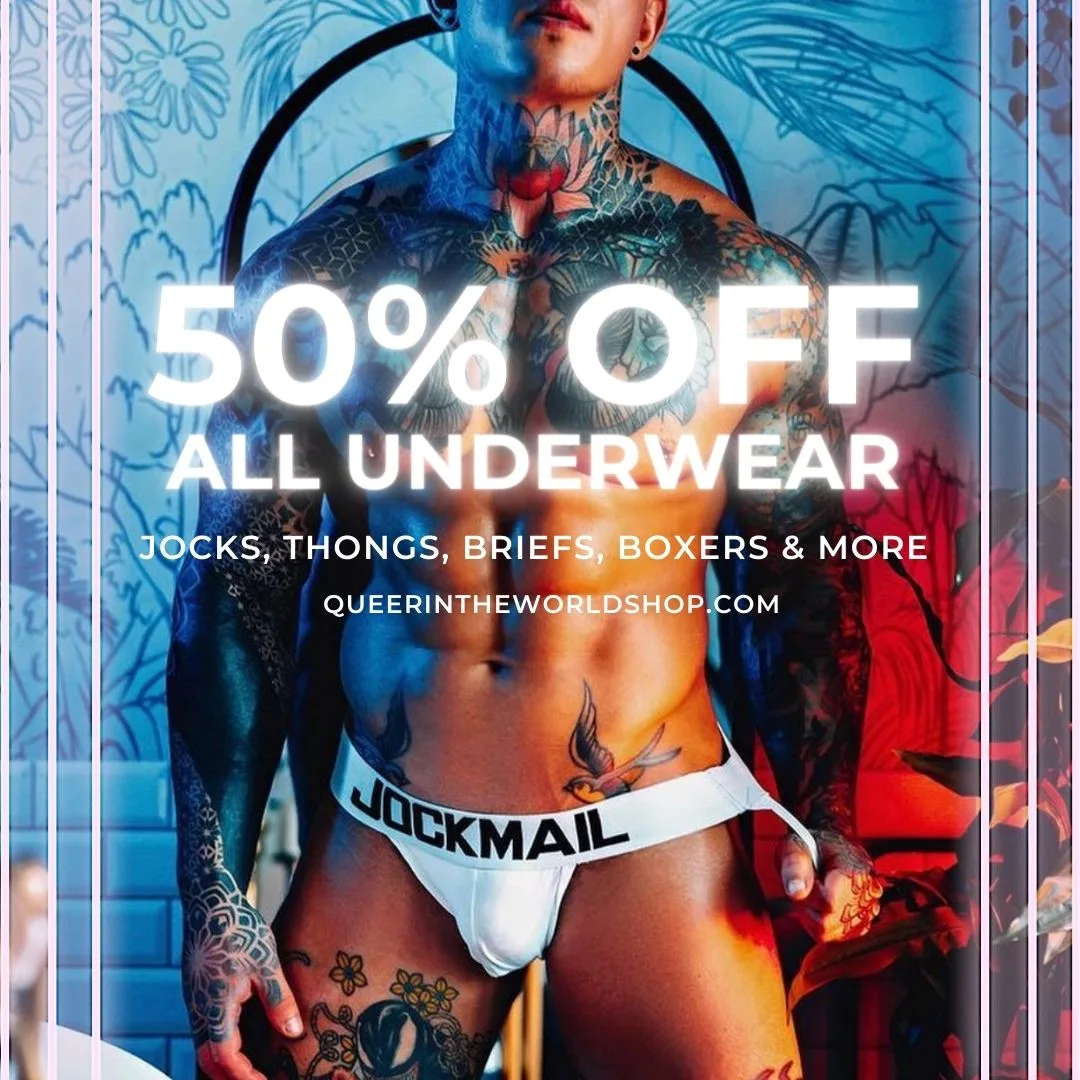 Gay Map Of Rhodes
Finding it hard to envisage where everything is in Rhodes? Hopefully, this queer-centric map helps where we have marked all the bars, clubs, parties, hotels, saunas, massages, and more will help you stay in the spot best suited to you!