Welcome to Gay Raleigh, North Carolina! Raleigh has a thriving gay community has been growing steadily over the years. Raleigh, the second-largest city in North Carolina, has become a hub for queer individuals and families in the region.
While the city is a bit more conservative than some other major cities on the East Coast, it has still managed to create a welcoming and inclusive environment for the LGBTQ+ community.
Gay Raleigh is home to several gay bars, restaurants, and other establishments that cater to the LGBTQ+ crowd, and the city also hosts several LGBTQ+ events throughout the year, including Raleigh Pride, which draws thousands of people each year.
Let's take a closer look at some of the best gay-friendly destinations in Raleigh, including where to eat, drink, and party. Whether you're a local or a visitor, we're confident you'll find something to love about Gay Raleigh!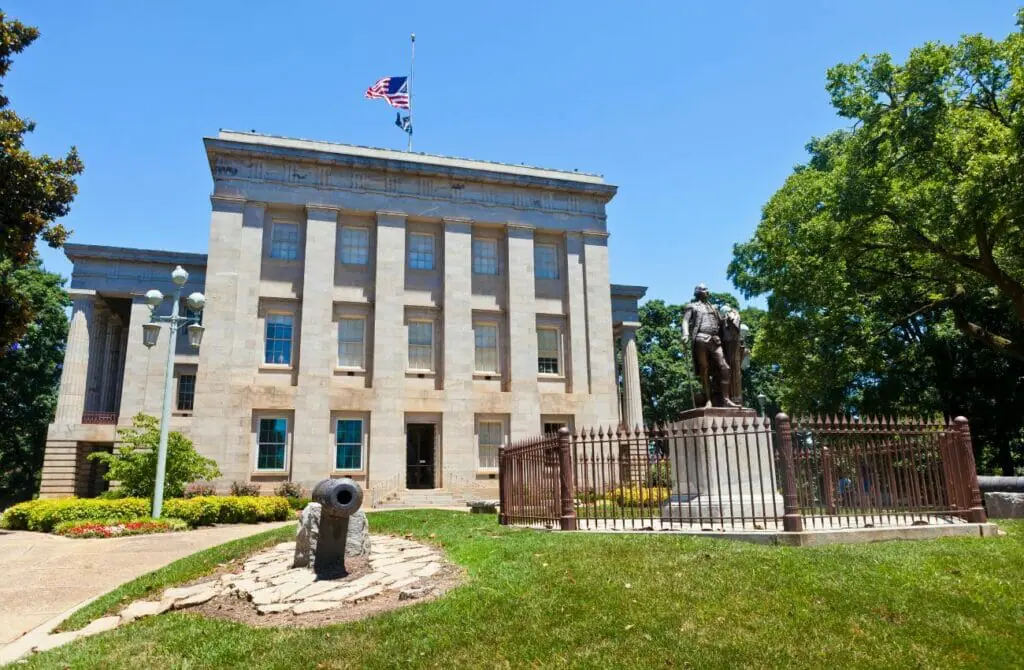 Attractions in Gay Raleigh, USA
As a new visitor to Gay Raleigh, there are many things to see and do, regardless of your sexual orientation. One of the best ways to experience any new city is to visit some of its most iconic landmarks and attractions, including historical monuments, museums, and art galleries.
We also love gazing at architecture up close, exploring parks and gardens, sampling the local cuisine, visiting local markets, and attending cultural events such as festivals, concerts and shows.
Even as the out-and-proud queer we are, we still love to explore the city and its culture in the same way as everyone else. Doing so allows us to learn more about the city and its people and better understand the local culture. As such, these are our favorite must-see attractions in Raleigh.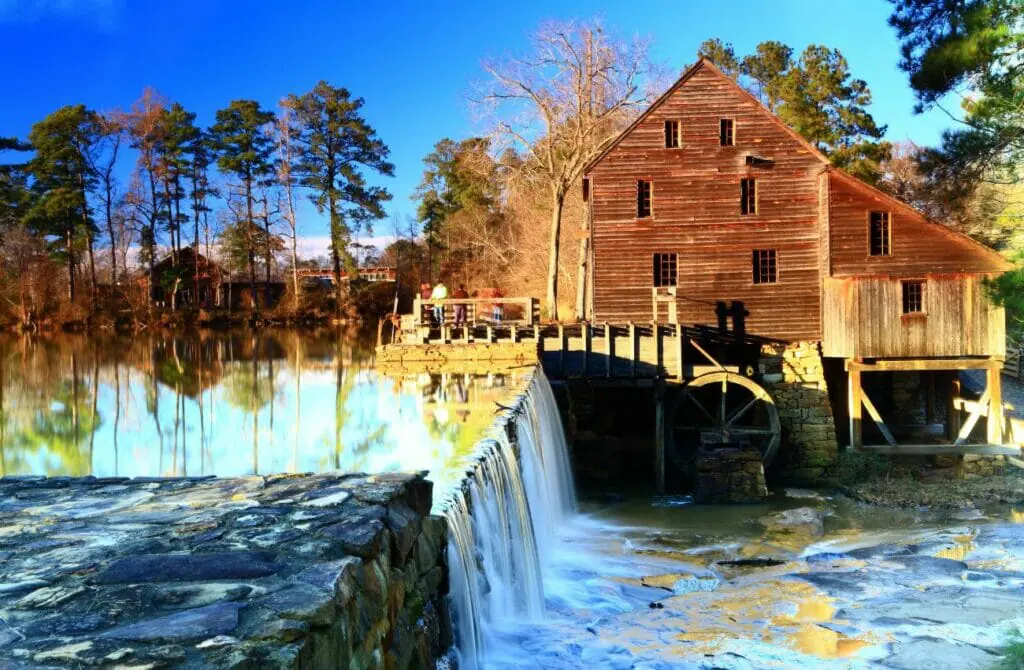 Trolley Pub Public Tour of Raleigh
Explore Downtown Raleigh with the two-hour pedal-powered pub crawl you can't afford to miss. The exciting Tour on Wheels features a mobile bar and allows you to bring your beverages. Get ready to jam to your favorite beats and relish the vibe as you stop by the most happening spots in the city.
Our trained guides are always on hand to assist you with any requests, ensuring a remarkable experience. Join us on this adventure and make unforgettable memories. This package includes two hours on the Trolley Pub, a cooler, and a knowledgeable driver/guide. Don't miss out on the most fun and immersive way to explore Raleigh!
The North Carolina Museum of Art is a haven for art and culture enthusiasts. Established in 1947, it boasts a diverse collection spanning 5,000 years of human history and was the first museum in the US to use public funds to purchase art.
Visitors can view European and American art, including a significant collection of paintings from the Renaissance to the 19th century. It also houses exhibits of Ancient Egyptian art, Classical Greek and Roman sculptures and pottery, African art, and Ancient American pieces.
Located within a 160-acre park, the museum offers an immersive experience with outdoor sculptures, wooded trails, and performance spaces. It's a perfect destination for art lovers who want to soak up culture and nature in one go. Make sure to add the North Carolina Museum of Art to your itinerary while visiting Raleigh.
The WRAL Television Studios on Western Boulevard boasts some of Raleigh's most beautiful and impressive gardens, featuring a wide array of azalea varieties. These gardens were created in 1959 as a service to the community by the station's founder and have since been a green sanctuary in the bustling Downtown area.
While the azaleas are the star attraction, the gardens also showcase camellias, hydrangeas, palms, and vines. During late Summer, the gardens give away 5,000 azaleas to hundreds of non-profit organizations in North Carolina to spread positivity and beautify surrounding communities.
Admission to the gardens is free and open year-round from dawn to dusk, so come and bask in the stunning display of natural beauty.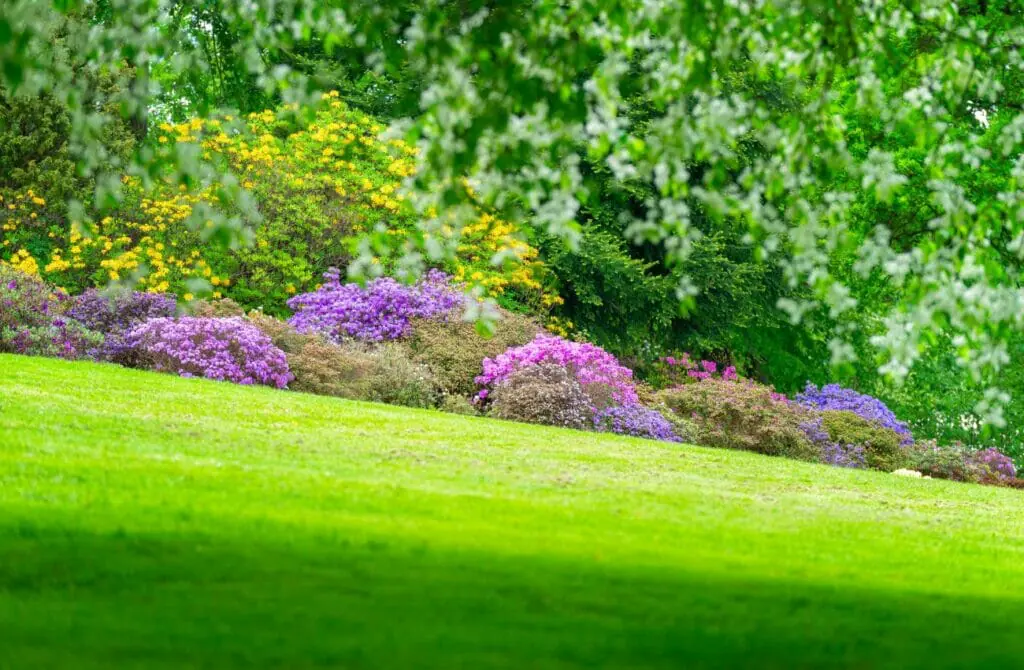 North Carolina Executive Mansion
The North Carolina Executive Mansion is the official residence of the governor and their family, showcasing the state's rich history and culture. Built-in the 1880s, this stunning mansion is known as "the people's house" and has housed 28 of the state's governors. It's redbrick exterior, and use of locally produced materials earned it a spot among America's most beautiful governor's houses.
Visitors can explore the mansion's historic interiors and see its extensive five-acre gardens featuring gorgeous flower and vegetable varieties. Guided tours are free of charge, allowing you to experience the elegance and grandeur of this important landmark in North Carolina's history. Come and see why the Executive Mansion is a must-visit destination in Raleigh.
Head to Blue Jay County Park and discover a world of adventure! With its extensive network of hiking trails and beautifully curated gardens that are part of the NC Mountains to Sea Trail, the park is perfect for outdoor enthusiasts. Take a break from hiking and try your hand at fishing in Falls Lake or spend quality time with your kids at the traditional and natural playgrounds.
The park also offers camps, educational workshops, and open playfields where you can toss a ball or frisbee. Pack a picnic and enjoy the fresh country air while taking in the beauty of the park's natural surroundings.
Videri Chocolate Factory, one of Raleigh's premier attractions, offers more than just a delicious treat. Not only do visitors have the opportunity to see the production of artisan chocolates and sample various flavors, but the factory also creates a warm and welcoming atmosphere that is perfect for a casual observer.
The factory's doors are open to the public, providing an opportunity to witness the handmade magic behind the scenes. With a wide selection of chocolate products made on-site, guests can indulge their sweet tooth while enjoying the sights and smells of these lovingly prepared treats. Visitors should try out the coffee or soft-serve ice cream to complement the chocolate.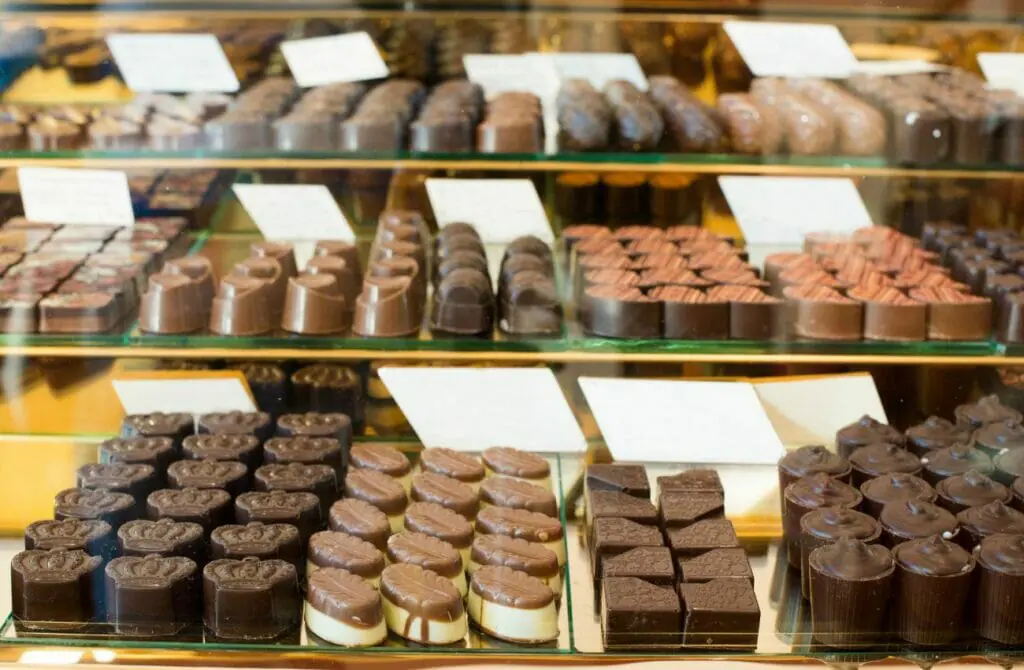 The Joel Lane Museum House was pivotal in Raleigh's history as it marked the transition from a rustic area to a prosperous city. Owned by plantation owner Joel Lane, this house was built in the late 18th century and still stands today as a testament to the city's past.
Visitors to the museum will gain a deeper appreciation for Raleigh's rich history through tours filled with fascinating information. Operated by the National Society of the Colonial Dames of America in the State of North Carolina, the house has been kept in remarkable condition, with its distinctive yellow exterior making it easy to spot.
Get ready for some serious fun in the sun at Pullen Park! As one of Raleigh's oldest and most beloved outdoor spaces, this park is bursting with activities and attractions for all ages. Take a ride on the historic carousel, enjoy a game of mini-golf, or cool off in the aquatic center.
For those seeking relaxation, stroll through the lush gardens or picnic by the lake. And don't forget to check out the arts center and theater for indoor entertainment. With over 60 acres of space, Pullen Park is the perfect destination to soak up some sunshine and make unforgettable memories.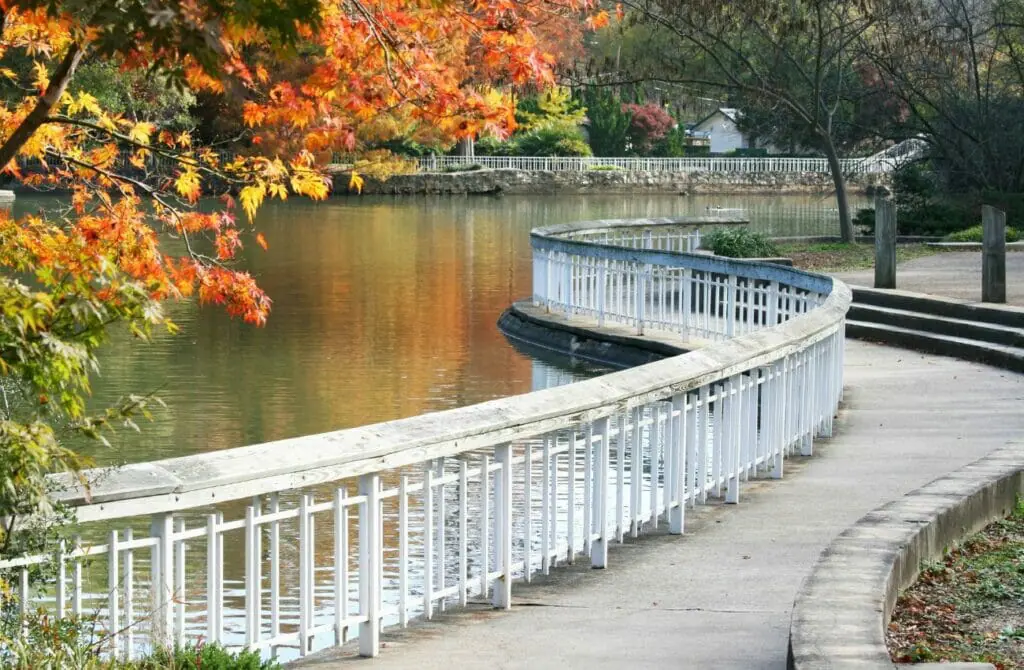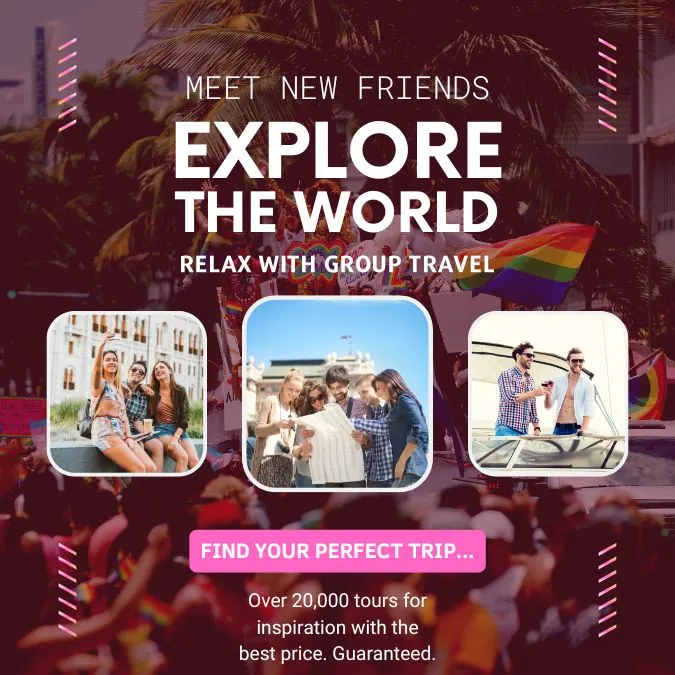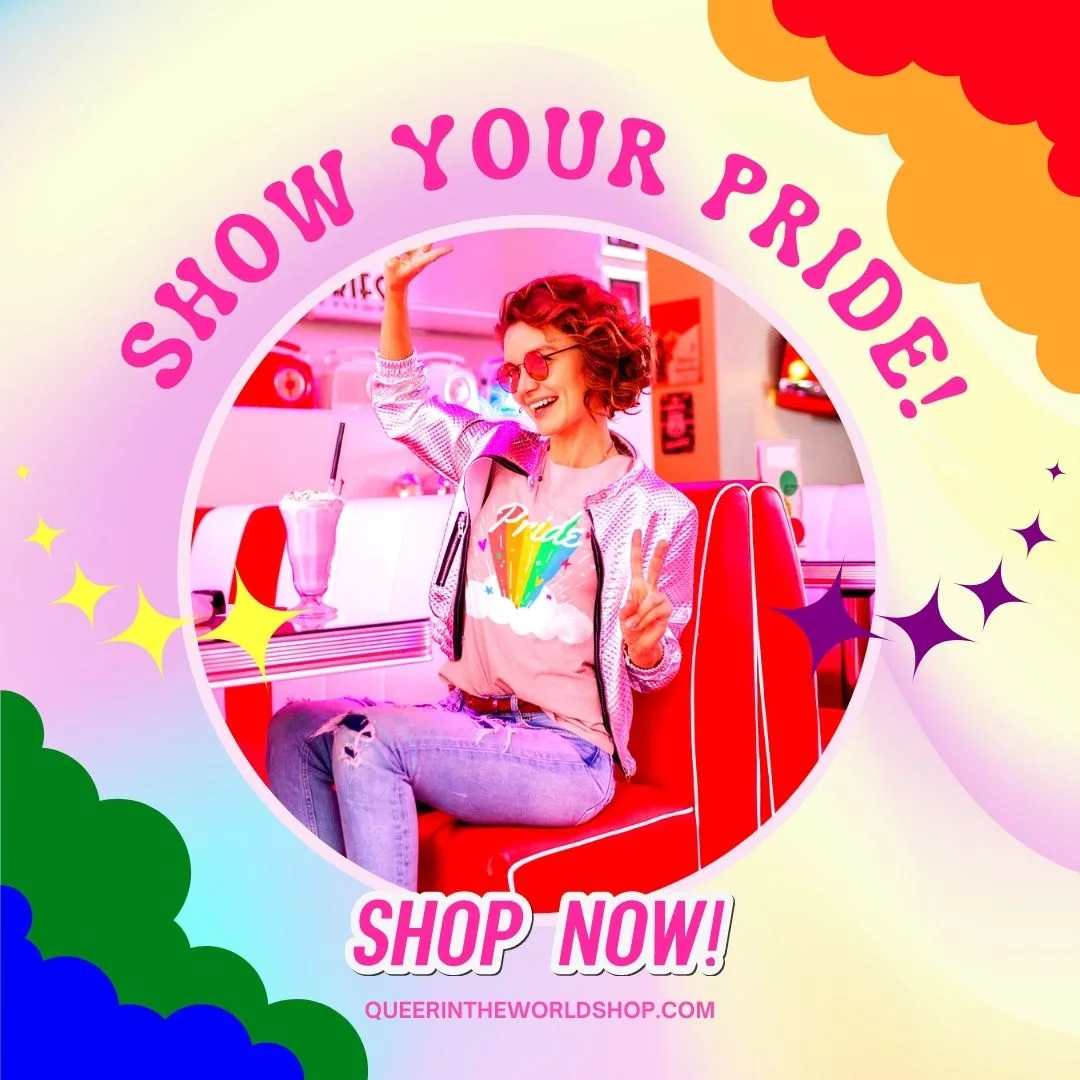 Gay and Gay-Friendly Hotels in Raleigh, USA
Being gay-friendly accommodation means that the establishment is welcoming and inclusive to guests who identify as LGBTQ+. This can include, but is not limited to, having policies and practices that demonstrate a commitment to creating a safe and inclusive environment for LGBTQ+ guests, such as non-discrimination policies and providing support and resources for LGBTQ+ travelers.
Some gay-friendly accommodations may also provide amenities specifically catering to the LGBTQ+ community, such as rainbow flags or literature about local LGBTQ+ events or resources. Furthermore, gay-friendly accommodations may be located in an area known for being LGBTQ+ friendly.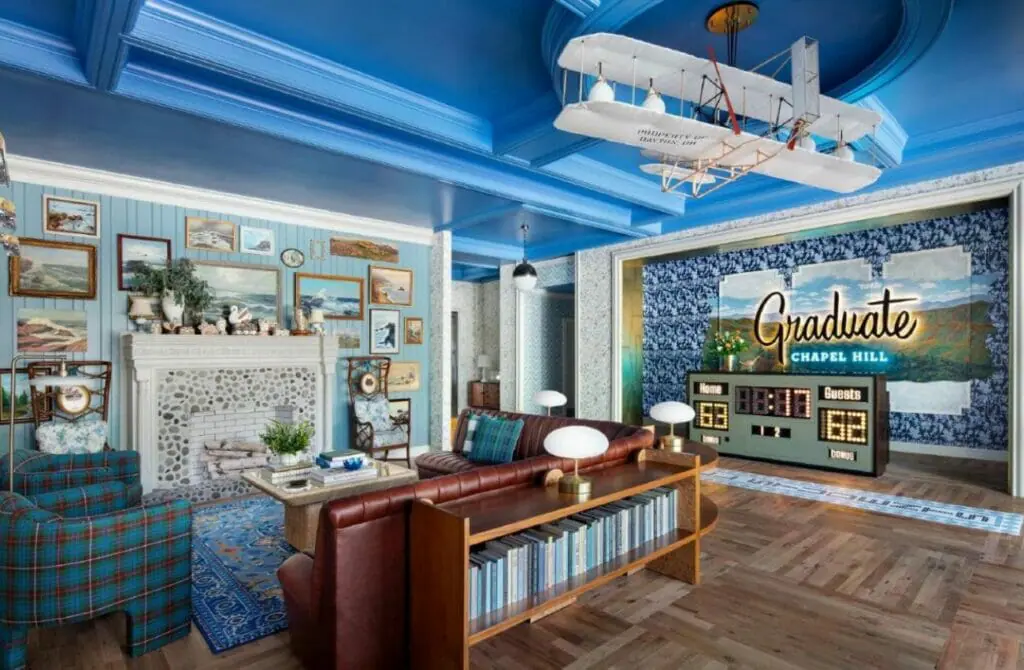 While Raleigh does not have any specifically gay hotels or resorts, these are Raleigh's most fabulous and pro-actively gay-friendly hotels. Needless to say, there are also hundreds more hotel and hostel options in Raleigh if none suit your desired budget, facilities or area – but these are the best hotels according to other gay travelers and us.
Whatever your needs are, Raleigh has you covered.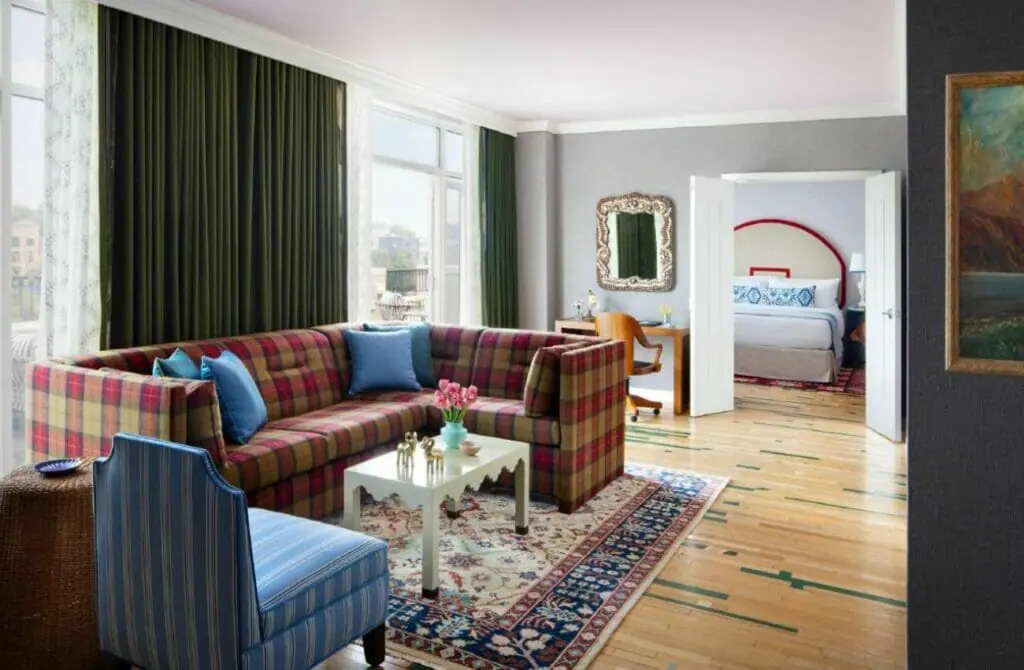 The attention to detail and creative nods to UNC and North Carolina at Graduate Chapel Hill was a delight! Not to mention the top-notch customer service and facilities that made our stay even more enjoyable.
Located just a stone's throw away from the University of North Carolina, this hotel has a lovely terrace, dry cleaning and laundry services, and a fabulous bar. And let's not forget the onsite restaurant, Trophy Room, which serves up delicious American cuisine and light bites that are sure to satisfy your cravings.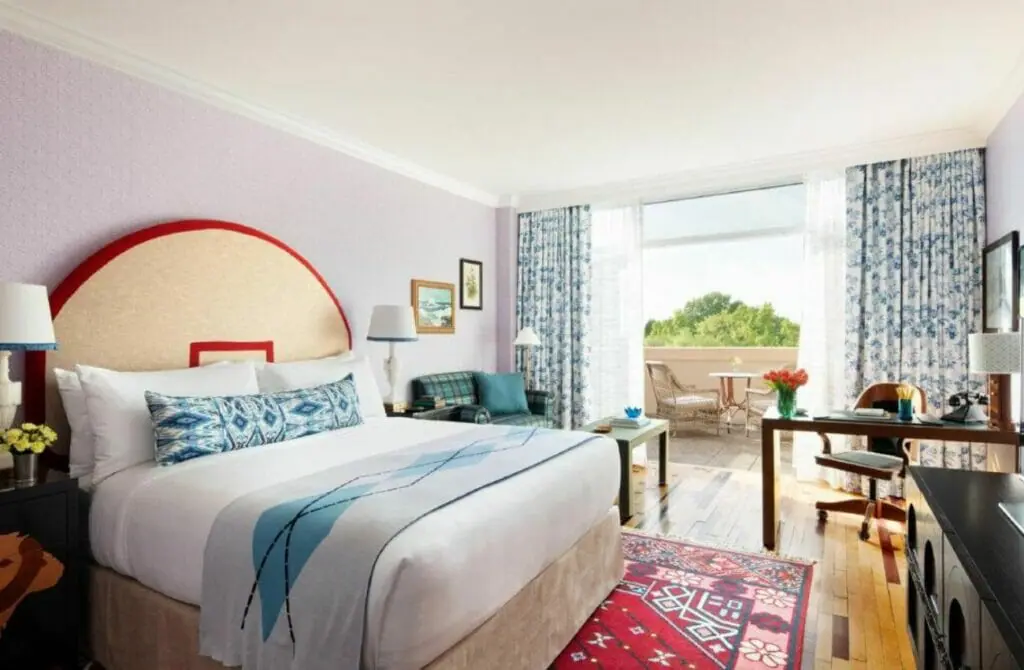 This place is more than just a hotel; it's a museum! The 21c Museum Hotel Durham has everything you need for a perfect stay. The location is excellent, and the unique galleries are a fantastic touch. With amenities like dry cleaning, a bar, and a 24-hour gym, it's easy to see why this is a top-rated spot.
Take some time to pamper yourself in the sauna or steam room, and why not indulge in a massage while you're at it? And let's not forget about the Counting House, their on-site restaurant that serves delicious American cuisine, including a fantastic brunch and light fare.
DoubleTree Suites by Hilton Raleigh – Durham ☆☆☆☆
Looking for a super-comfy bed and a wonderful property? Look no further than DoubleTree Suites by Hilton Raleigh – Durham! This beautiful hotel offers a free roundtrip airport shuttle, a terrace, and a garden.
Fuel up with American cuisine at the onsite restaurant, Piney Point Grill and Bar. Keep active with the 24-hour gym, or try fun activities like basketball, hiking/biking, and volleyball. Don't miss out on this amazing experience!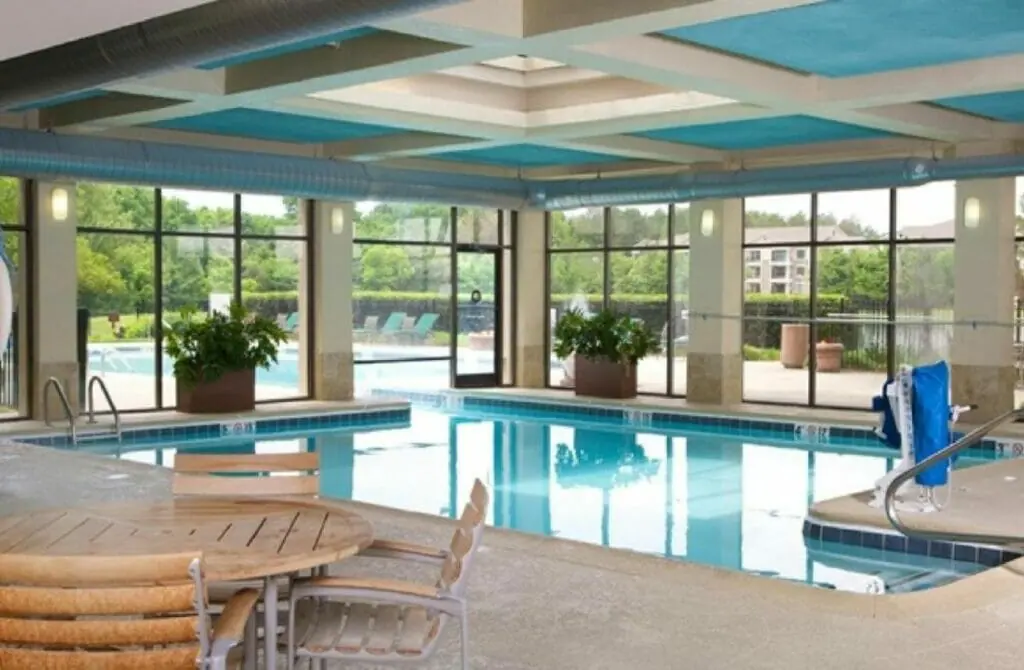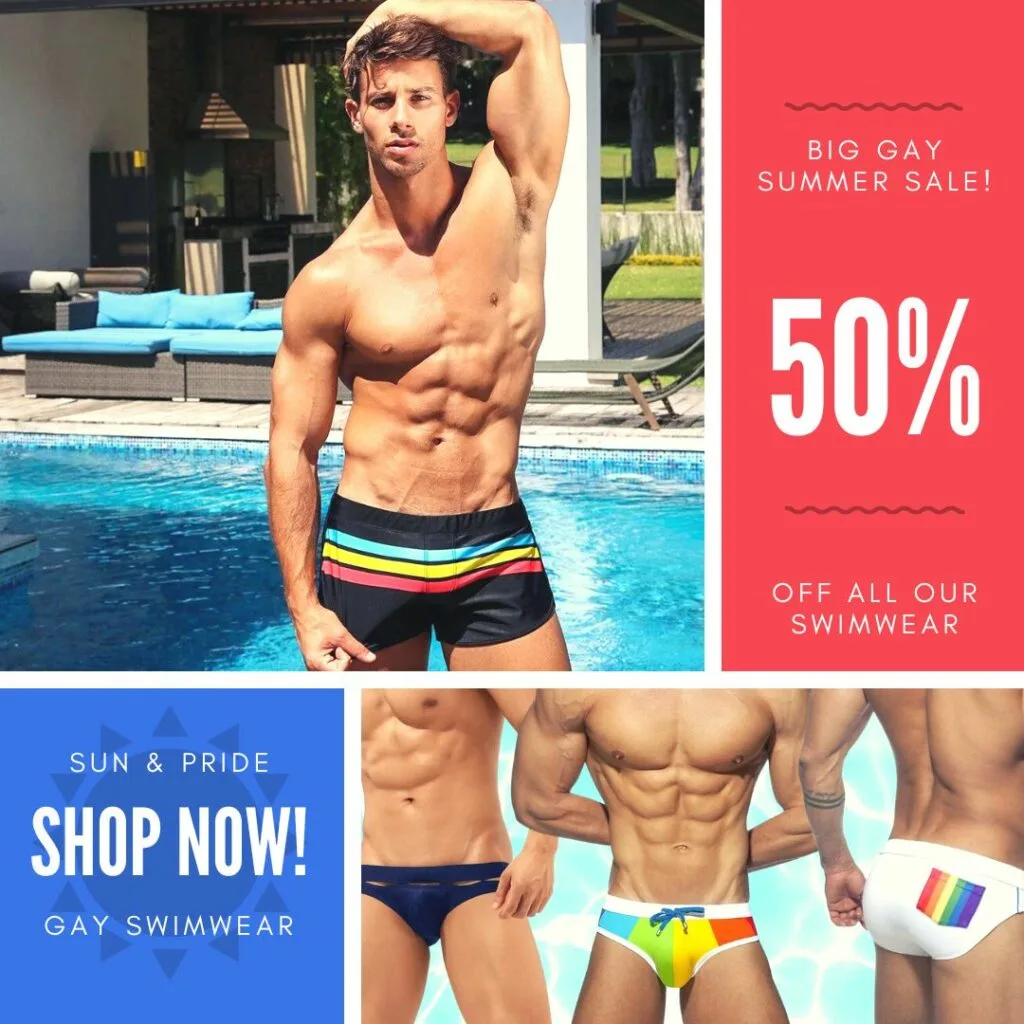 Raleigh Marriott City Center ☆☆☆
The Raleigh Marriott City Center is a terrific hotel with a lively atmosphere and a wonderful staff. The rooms are very clean, and the beds are incredibly comfortable. The hotel is conveniently located close to the Raleigh Convention Center and Red Hat Amphitheater, as well as many popular restaurants and coffee shops.
Take advantage of the hotel's amenities, including a hot tub, bar, and 24-hour gym. Be sure to indulge in a delicious meal at the onsite restaurant Rye Bar & Southern Kitchen, which serves up mouth-watering American cuisine.
Fairfield Inn by Marriott Raleigh ☆☆☆
The property was fab! The front desk staff was so kind and professional; they even gave me a warm welcome. Everything about this hotel was top-notch, from the sparkling cleanliness to the stellar maintenance.
Talk about luxury! If you're heading to Raleigh, don't miss out on the Fairfield Inn by Marriott Raleigh Airport/RTP, where you can enjoy free breakfast, a free roundtrip airport shuttle, and a convenient grocery store. Plus, there's a cozy terrace and a firepit to keep things nice and toasty.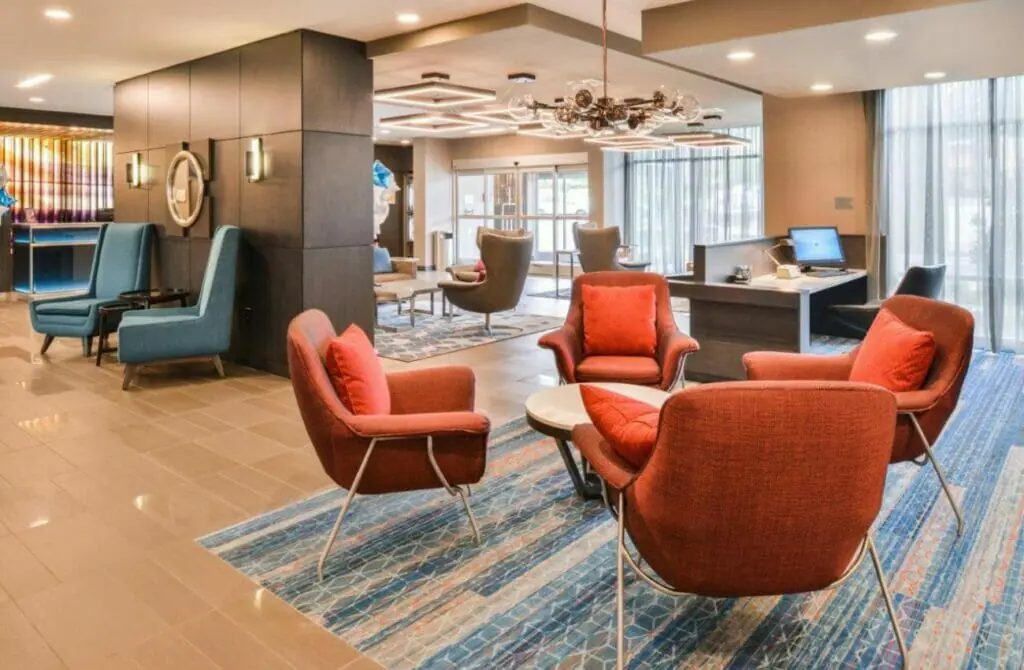 Gay Nightlife in Raleigh, USA
Gay nightlife in Leipzig is amazing! The city is home to one of Germany's largest gay cruise clubs and one of Europe's biggest gay saunas. Not to mention the population itself is extremely tolerant. With several smaller lounges and fabulous gay bars, you can find a place to get a drink that should match anyone's speed.
Leipzig is also home to a fantastic pride festival. Held every July since 1992, Christopher Street Day, or CSD, is easily the best time of year to experience gay Leipzig. With live music, food, dancing, and demonstrations, pride here is a unique experience. However, those coming to the party should pump their breaks as this festival is more about the politics of equality and inclusion than getting wild.
But for those who want to get wild, you're in luck. Leipzig's many gay and gay-friendly bars and clubs are ready for action! Whether you're looking for a fun night of cruising, some energetic dancing, or a relaxing spot to unwind and look back through your day, we've got you covered. Here is the best guide to the must-see gay and gay-friendly bars, clubs, and lounges of Leipzig.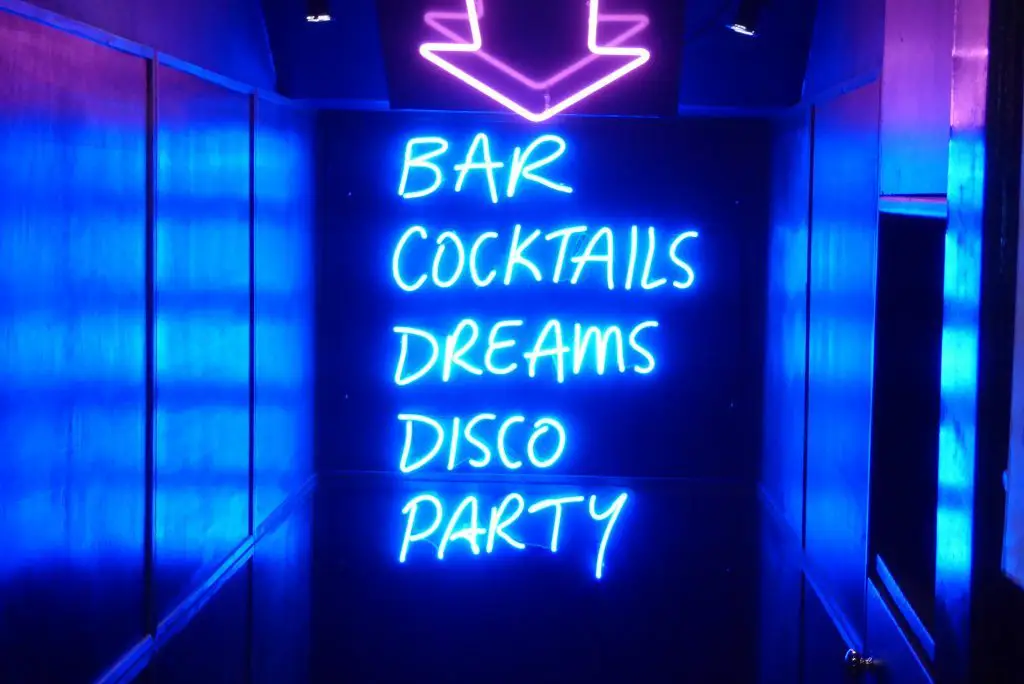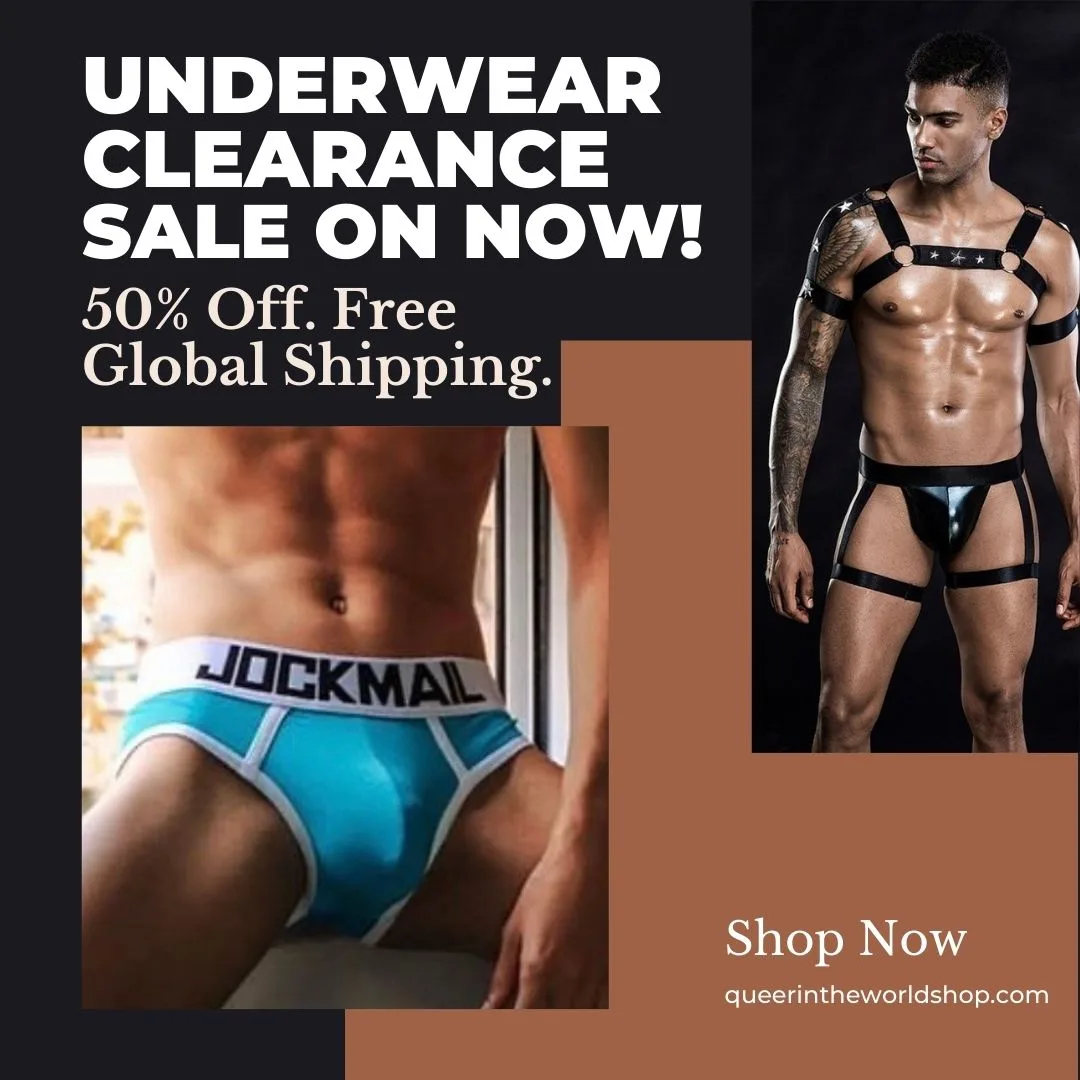 Gay Clubs in Raleigh
No trip to gay Leipzig would be complete without a stop at Cocks bar. Part gay bar and part fetish club, this exclusive destination is only for gay men. Located right next to one of the biggest gay saunas in all of Germany, this popular cruising destination has many features. Dark rooms, slings, swings, dungeons, private cabins and even a maze! If you're looking for a great time, you'll find it at Cocks!
Get ready to grab a drink and put on your dancing shoes because Raleigh's gay nightlife scene is about to blow you away! One of the hottest spots to hit up is Dram & Draught, located in the trendy Warehouse District on Glenwood Ave and W. Morgan St.
With its chic 70s retro-inspired décor and a vast selection of local brews, Dram & Draught is the perfect spot to unwind and let your hair down. Whether you prefer a specialty drink or a good ole beer and whiskey shot, this joint has covered you. Plus, they often have live events, so make sure to check out their website or stop in and ask the friendly staff.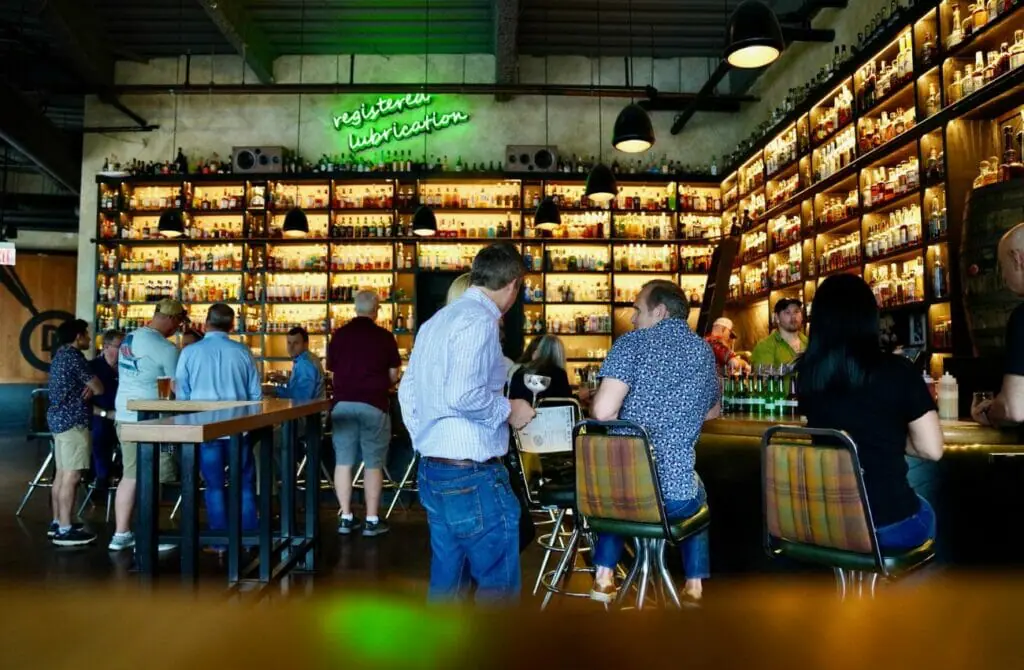 The Green Light is a place that requires a sense of adventure. Tucked away behind a secret bookcase in a former architect's office, this speakeasy-style bar is hidden in plain sight just a hop, skip, and jump away from Moore Square.
The bar's retro vibe is perfect for those seeking nostalgia. With a moderately priced menu of cozy cocktails and regional beers, this bar is the ideal spot for a unique and intimate drinking experience. Keep your eyes peeled for the hidden door, and step into a world of secret sipping and vintage charm.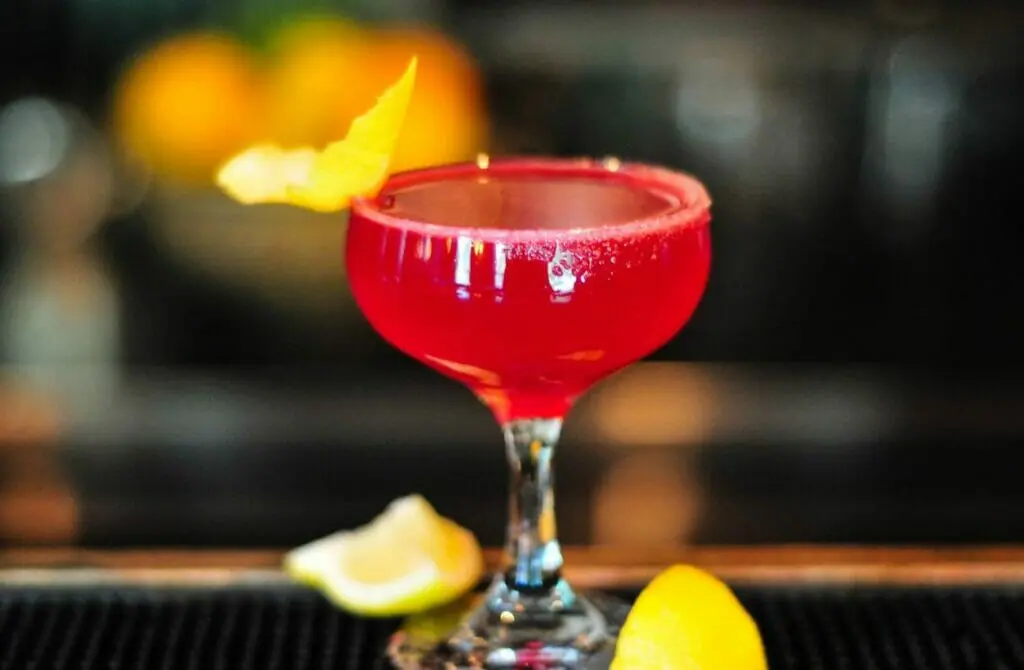 Descending the stairs into FOUNDATION, the underground cocktail lounge on Fayetteville Street, feels like stepping into a secret speakeasy straight out of a movie. The seductive dim lighting and sultry dark tones create a sleek, intimate ambiance perfect for a romantic rendezvous or a night out with your crew.
Whether you're in the mood for a cheap beer or an expensive cocktail, FOUNDATION has you covered. With its relaxed vibe, FOUNDATION is ideal for winding down after a long day or just chilling with friends.
Welcome to the exclusive world of The Haymaker, Raleigh's newest addition to its vibrant nightlife scene. Located just south of Moore Square on Fayetteville Street, The Haymaker is a speakeasy-style cocktail lounge with a unique twist.
To gain access to this members-only club, patrons must first become members by signing up on The Haymaker's website. But don't worry; the process is quick and easy! Once inside, you'll be treated to a sophisticated atmosphere and some of the most inventive cocktails in the city.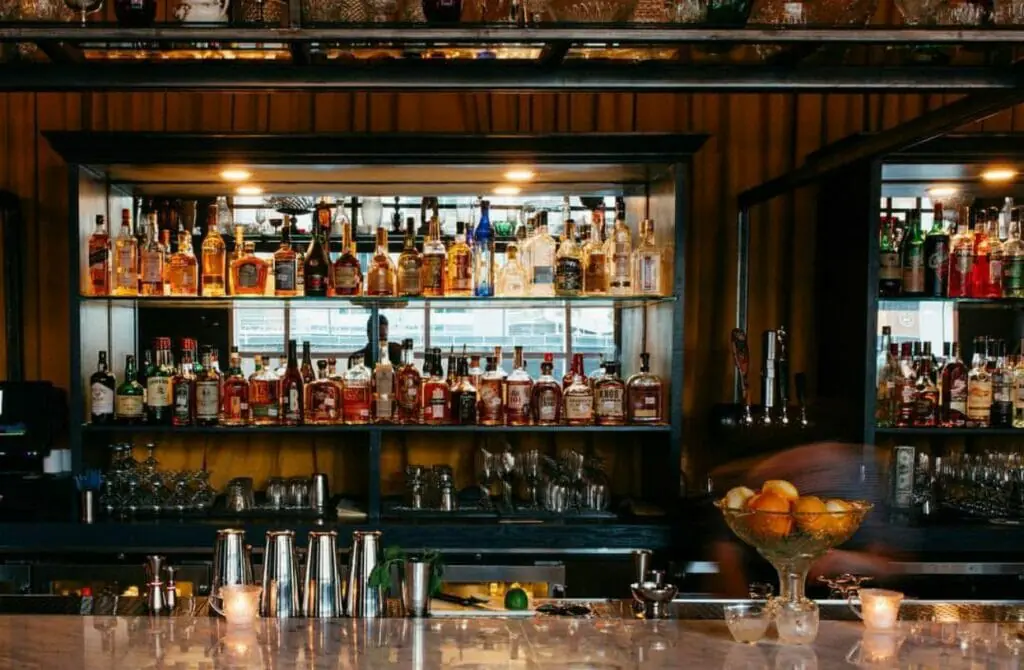 Looking for a chic and sweet spot to satisfy your sweet tooth cravings? Look no further than Bittersweet! This downtown cafe serves seasonal cocktails paired with mouth-watering desserts that will make you feel decadent and fabulous.
With in-house chefs baking pastries daily, you can be sure that everything on the menu is top-notch. Looking for something fizzy? Bittersweet also offers a great selection of bubbly wines and gin cocktails. It's the perfect spot for a post-dinner indulgence or a cozy night out with friends.
Looking for a chill spot to unwind? Look no further than William & Company, nestled in the heart of N Person St and Pace St. The laid-back atmosphere of William & Company is the perfect place to escape from the stresses of everyday life.
With its warm woods and brick walls adorned with art, this bar is the epitome of east coast charm. Whether you're a student at William Peace University or just looking for a cozy place to hang out after work, William & Company is the spot for you. Don't forget to try out their eclectic drink menu!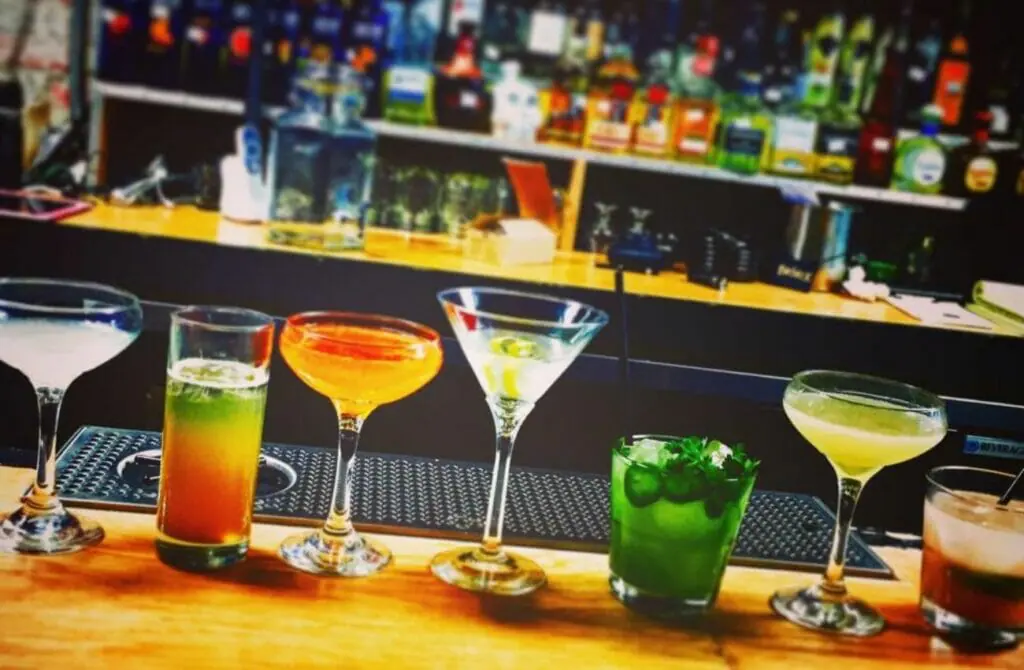 Gay Parties in Raleigh
Raleigh is a city where being who you are is always in style. With a modern and welcoming vibe, this is a place where people from all walks of life come together to enjoy a good time. Whether you're into the arts, technology, or simply having fun with friends, you'll find endless options for entertainment in Raleigh.
From trendy bars to authentic experiences, there's something for everyone. And if you're part of the LGBTQ community, you'll feel right at home here. With a lively gay scene and plenty of welcoming bars and clubs, Raleigh is a place where you can truly be yourself. So come on over and join the party!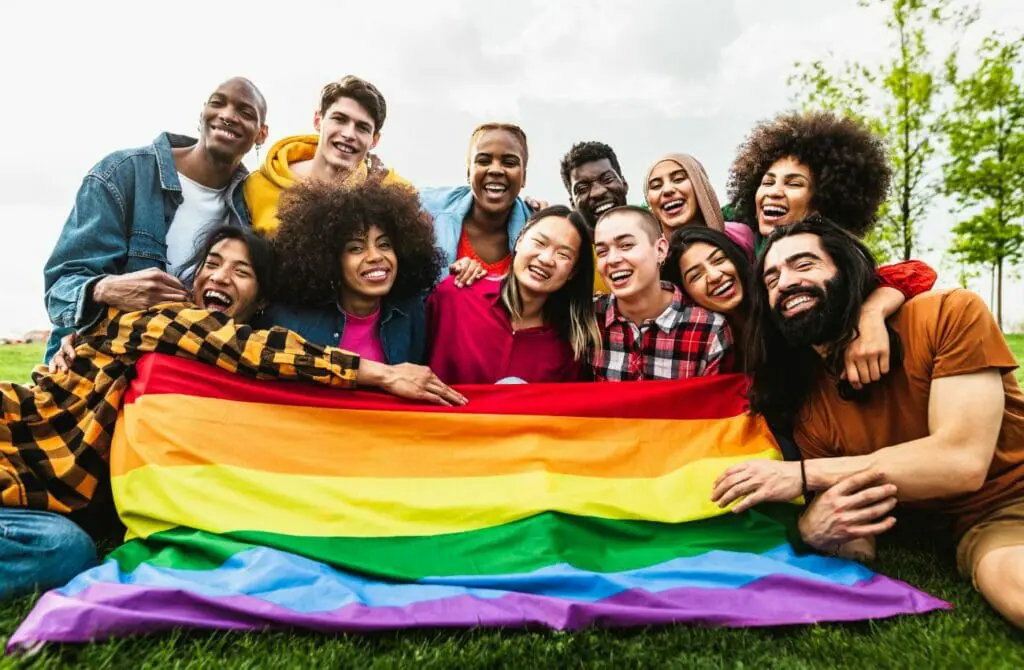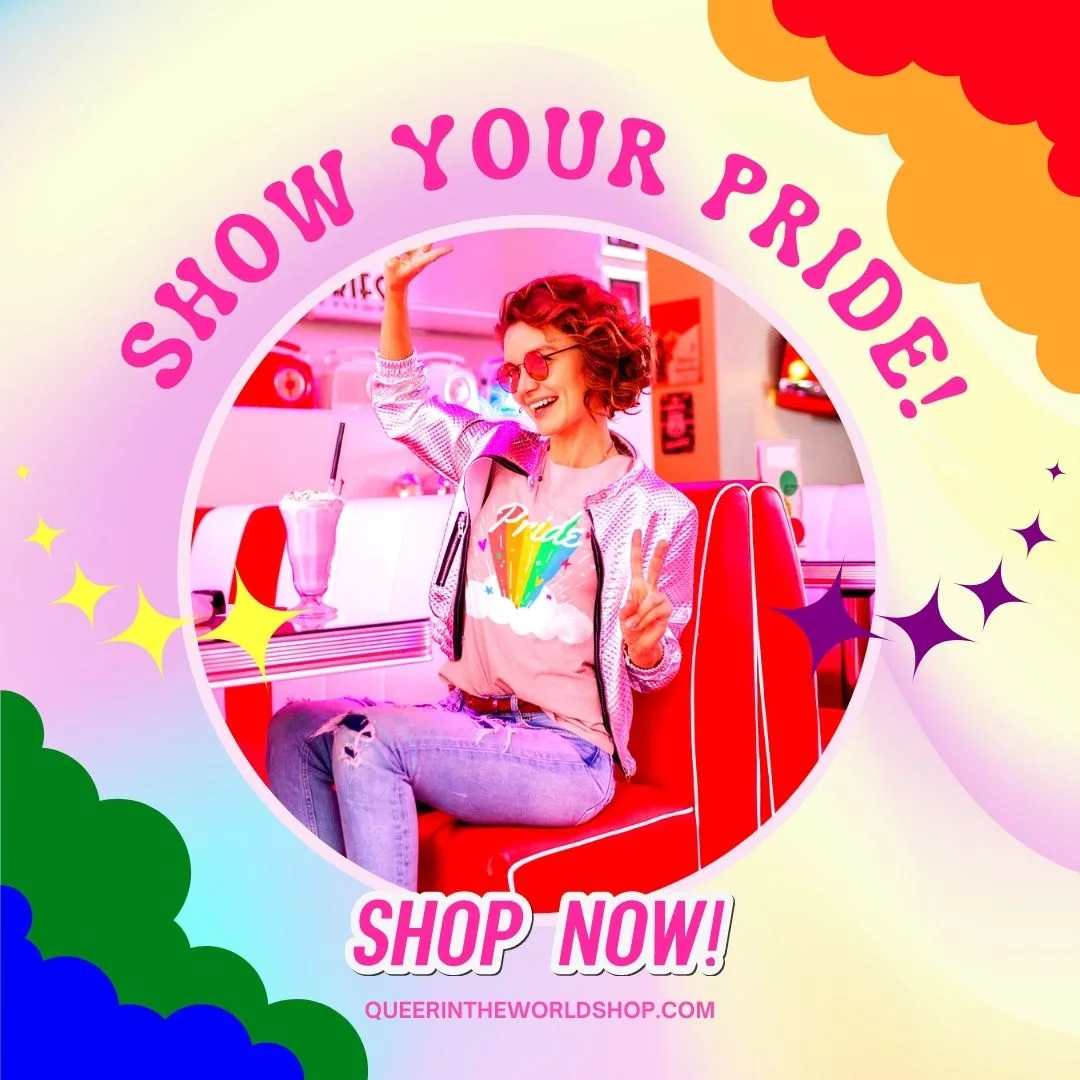 Gay Saunas & Cruising Clubs in Raleigh, USA
When traveling to a new city, it can be exciting to head out for more than just a stiff drink. One aspect of the Gay Raleigh scene that many queer men enjoy is visiting gay saunas and cruising clubs.
Sure, the sauna culture in Raleigh is not as hedonistic as in Amsterdam, Barcelona or Berlin, but these venues still offer a chance to meet new people, socialize, and engage in sexual activity – without resorting to gay hookup apps.
However, it's important to remember that these venues can vary greatly in terms of atmosphere, clientele, and rules, so it's a good idea to prepare yourself before visiting. If you are apprehensive, we advise studying our guide to visiting a gay bathhouse for the first time, which should help set your mind at ease and always practice safe sex.
Additionally, it's important to be aware of and respect local laws and customs regarding gay venues and sexual activity. With a little planning and an open mind, visiting gay saunas and cruising clubs can be a fun and exciting part of your gay Raleigh travel itinerary.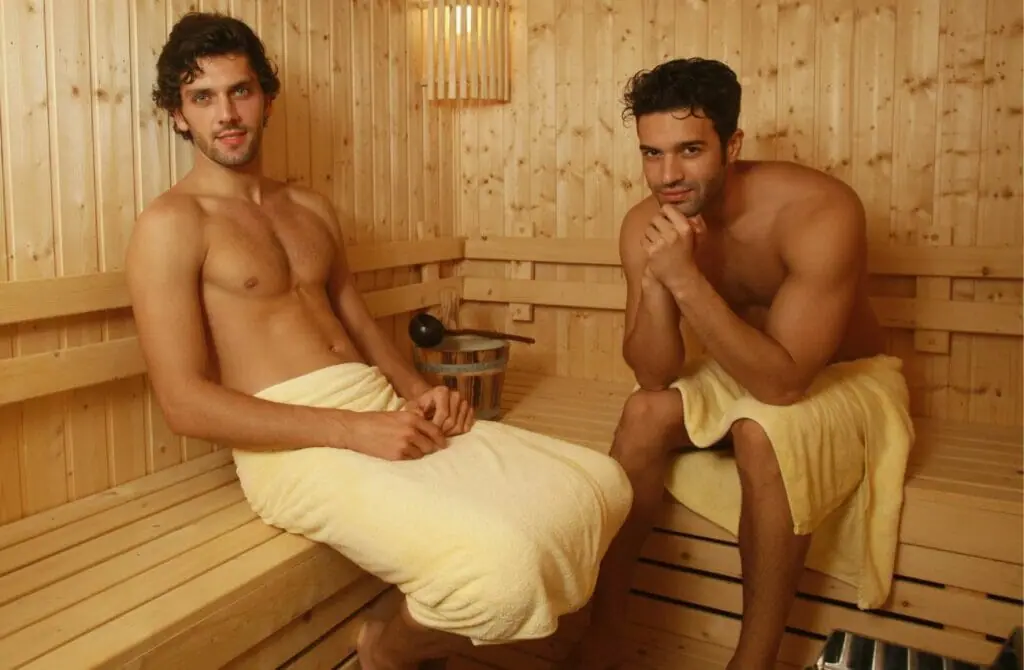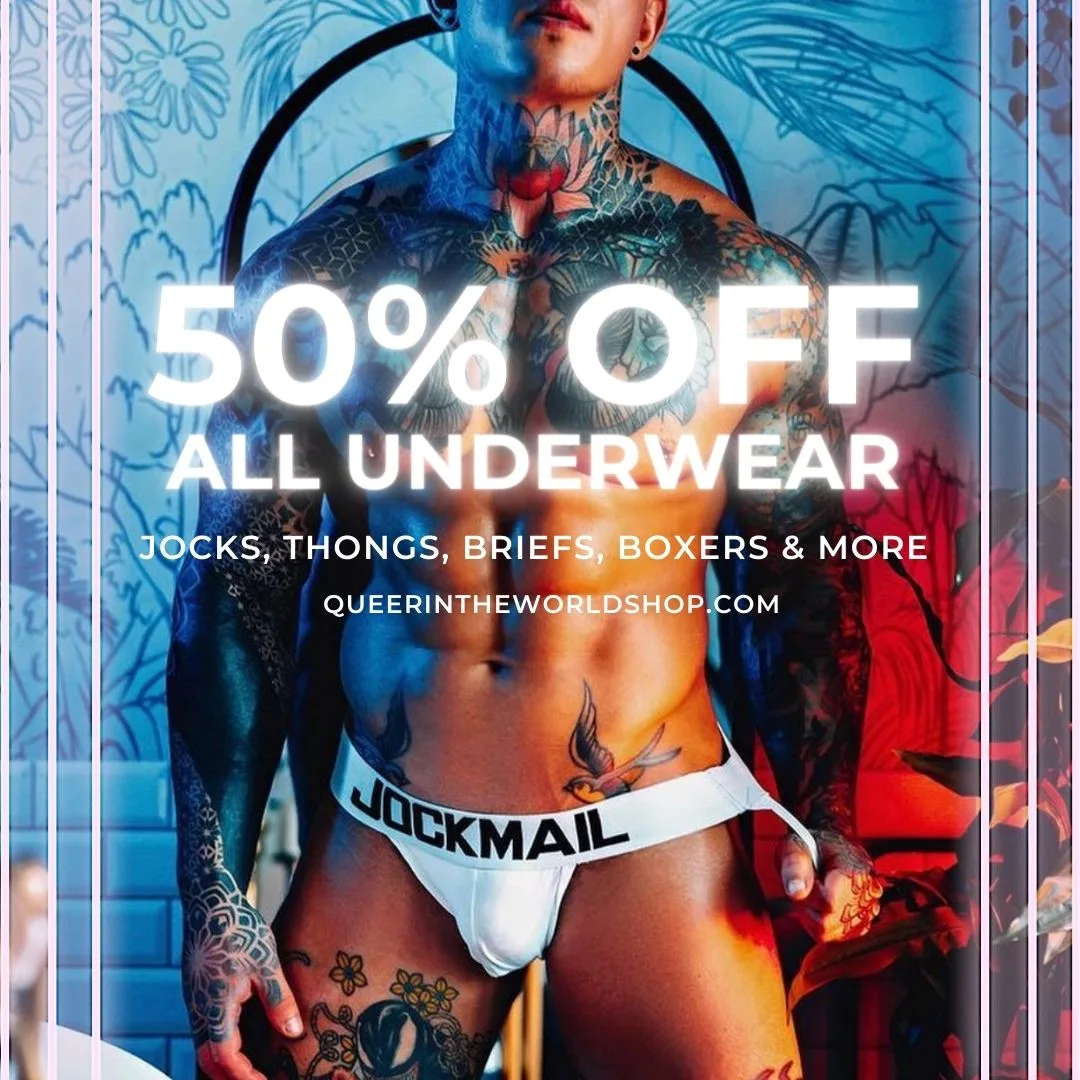 Gay Map Of Raleigh
Finding it hard to envisage where everything is in Raleigh? Hopefully, this queer-centric map helps where we have marked all the bars, clubs, parties, hotels, saunas, massages, and more will help you stay in the spot best suited to you!