Port Douglas is located on the shore of the Coral Sea in the far north of Queensland, Australia. Port Douglas is well-known for its beach resorts, and with its lavish resorts and flourishing dining scene, it offers an ideal home base from which to explore the Great Barrier Reef and the surrounding unspoiled rainforest. Moreover, the modest yet sophisticated town of Port Douglas is quite accommodating to gay people.
The scenic village of Port Douglas is located on the northern coast of Queensland, Australia. It's located on the beach. It is a fashionable yet calm seaside resort great for couples, families, and solo visitors alike, with a range of housing options to suit all budgets, many restaurants and bars, and superb boutique shopping.
Port Douglas, both scenic and calm, is a good starting point for exploring the Great Barrier Reef and the Rainforest in Far North Queensland. Gay travelers to Port Douglas may easily disconnect from the digital world by spending a few nights in the Daintree Rainforest, the world's longest-living rainforest, where they can immerse themselves in the sights and sounds of nature.
This pleasant town was formerly a tranquil fishing settlement, but it is now much smaller and more prosperous than Cairns, about an hour's journey south. Also, it is the mainland settlement nearest to the Great Barrier Reef.
It should come as no surprise to locals or tourists that Port Douglas is widely regarded as the pinnacle of tropical beauty in Australia, with temperatures constantly in the 20s and 30s Celsius throughout the year.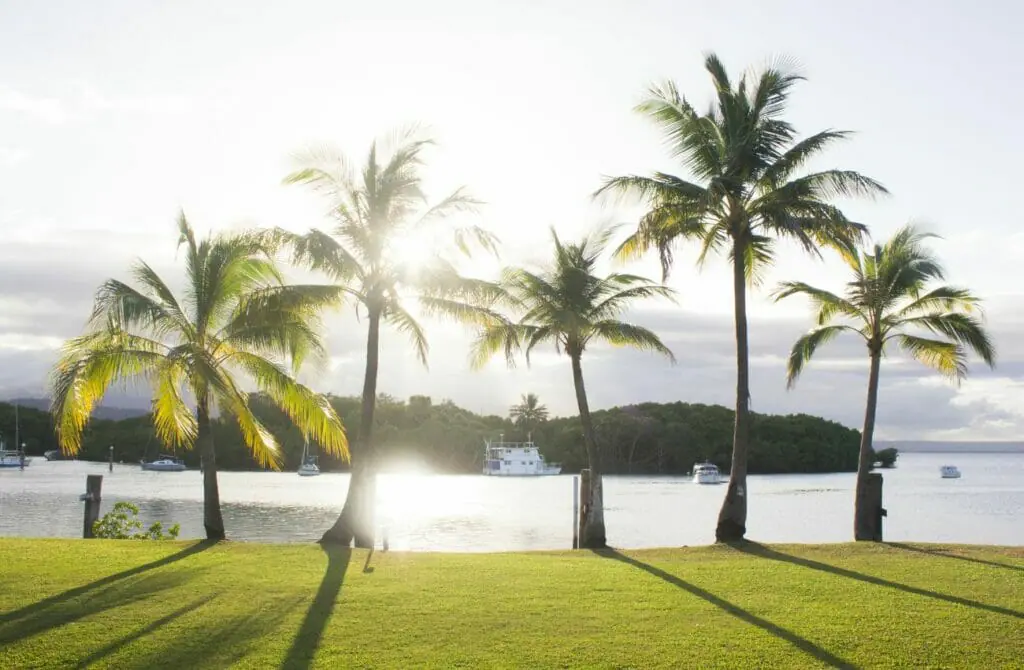 The whole state of Queensland has experienced an advance in gay rights, consistent with national developments in LGBT rights in Australia. Australia is commonly accepted as one of the most welcoming countries to LGBTQIA+ persons. In layman's terms, this means that those who identify as LGBTQ may feel secure almost everywhere they go.
Since it is illegal to discriminate against someone based on their sexual orientation or gender identity on a national level, same-sex couples and transgender people are acknowledged and welcomed in public venues such as hotels and other sites.
Notwithstanding this, members of the LGBTQIA+ community visiting Gay Port Douglas should maintain modest alertness. In Australia, it is standard practice to look askance at persons who indulge in public displays of affection, such as passionate kissing, regardless of the identities of the people involved.
Moreover, attitudes toward LGBTQ people may be less tolerant in rural and suburban areas than in big metropolitan centers. Travelers who identify as LGBTQ, on the other hand, are not compelled to hide their true identity while at Port Douglas.
This little seaside town is ideal for LGBT visitors due to its beautiful beaches, many food choices, and laid-back environment. Port Douglas is a fantastic holiday spot for anybody looking to soak up some winter sun due to its proximity to Cape Tribulation and its few swimming holes that are well hidden from view.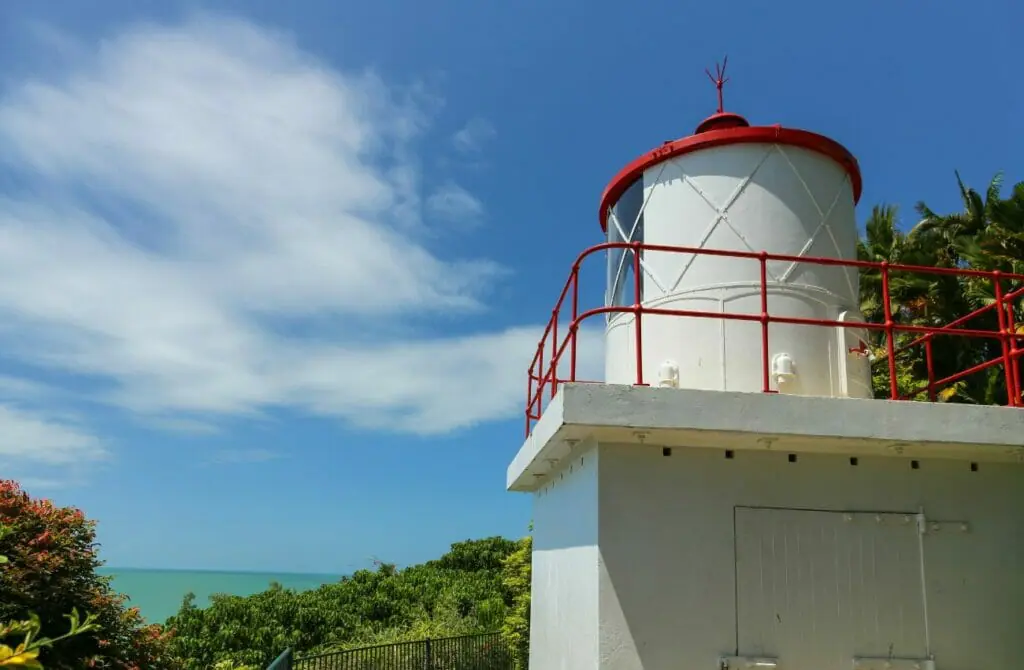 Attractions in Gay Port Douglas, Australia
As a new visitor to Gay Port Douglas, there are plenty of things to see and do, regardless of your sexual orientation. One of the best ways to experience any new city is to visit some of its most iconic landmarks and attractions, including historical monuments, museums, and art galleries.
We also love gazing at architecture up close, exploring parks and gardens, sampling the local cuisine, visiting local markets, and attending cultural events such as festivals, concerts and shows.
Even as the out-and-proud queer we are, we still love to explore the city and its culture in the same way as everyone else. Doing so allows us to learn more about the city and its people and better understand the local culture. As such, these are our favorite must-see attractions in Port Douglas.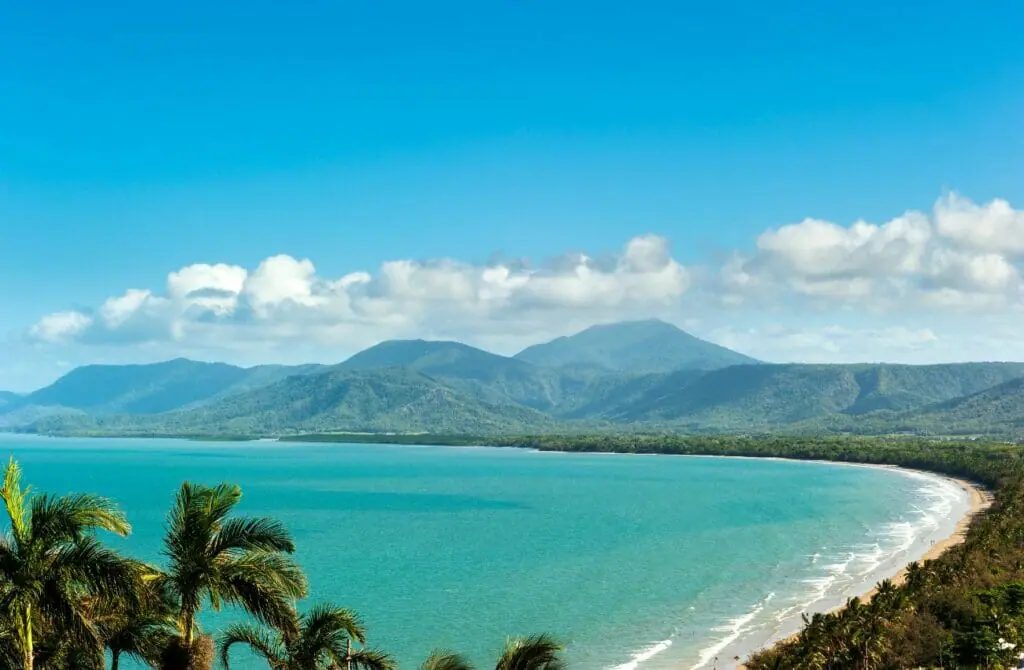 You can get up and personal with the local creatures at the Wildlife Habitat Port Douglas, an ecologically friendly habitat in Port Douglas that has received multiple honors. A journey to the Wildlife Habitat in Port Douglas is not only a visual but also an experiential experience for individuals passionate about nature and diverse sorts of animals.
In the Wildlife Habitat, you may meet pythons, witness slithering crocodiles, snuggle with Koalas, admire gorgeous Australian birds, and feed kangaroos all in one spot. You may also view the endangered Southern Cassowary and the Lumholtz's Tree Kangaroo in the nature reserve.
Heart Reef at the Great Barrier Reef
Heart Reef in the Great Barrier Reef is generally recognized as one of the region's most magnificent natural wonders. The Great Barrier Reef, a UNESCO World Heritage Site, is an attraction that should not be missed if you happen to be in Port Douglas. Since it is made up of organically created heart-shaped corals, the Heart Reef deserves special distinction because it is a lovely spot for travelers.
Since the area around the Heart Reef has been declared a protected environment, the only way to reach there is via seaplane, light aircraft, or helicopter.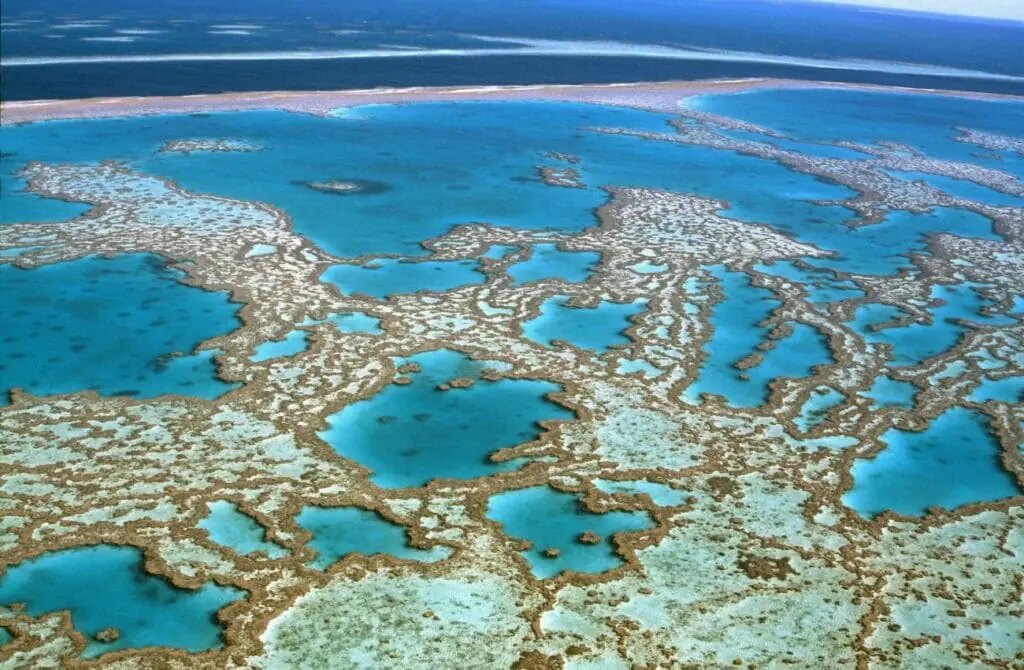 The Bally Hooley Station
When you visit the Bally Hooley Steam Railway, you will be transported to a period when steam trains were the predominant source of transportation. You will also get the opportunity to enjoy the lovely era of pioneering sugarcane days. Bally Hooley, located between the Crystalbrook Superyacht Marina and St. Crispins, is home to a historic collection of locomotives.
These trains were crucial in transporting sugarcane from the local plantations to the Mossman mill. Board one of the trains for a thrilling excursion on the steam train and see the views of the tropical mangroves hidden behind Port Douglas' bustling streets. Behind the city lie the mangroves.
The Daintree National Park, a UNESCO World Heritage site, covers an area of more than 12,000 square kilometers. For a long time, city dwellers have yearned for the sight of lush green vines and canopies, and the Daintree National Park, often known as the Daintree Rainforest, gives that sight.
If you prefer trekking and exploring diverse natural areas, the Daintree National Park will be a great place for you. The Daintree National Park is a popular tourist attraction north of Port Douglas because it provides visitors of all ages with thrilling activities and spectacular natural surroundings.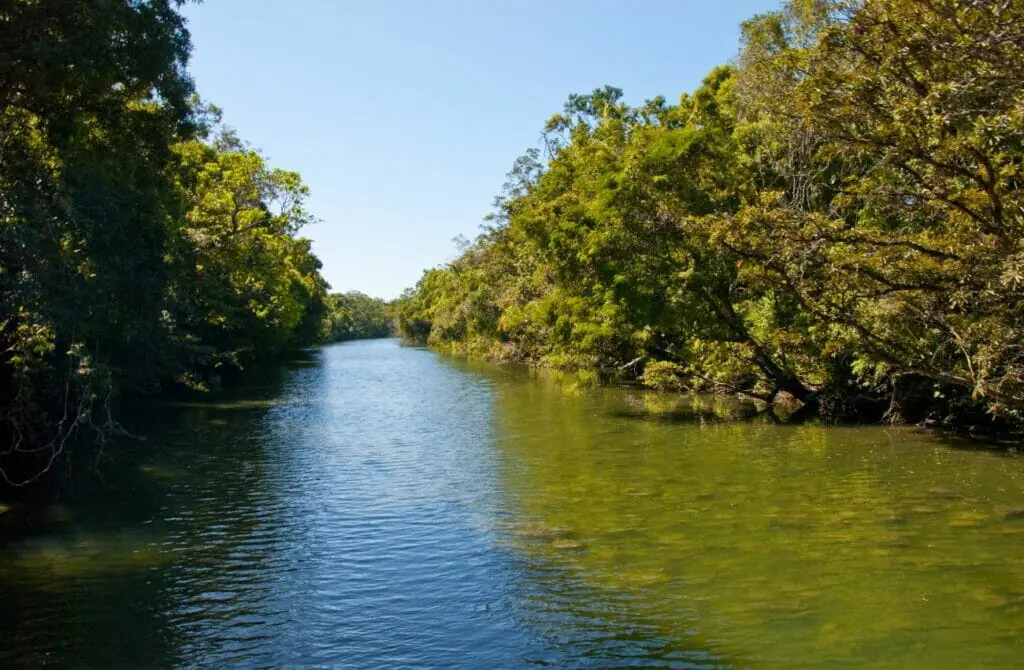 Port Douglas Court House Museum
The Court House Museum, built in 1879, is said to be the second oldest courthouse in the United States that is open to the public. The Court Museum is one of the most interesting places to visit in Port Douglas for anyone interested in history and judicial theatre. The Court Museum is a must-see attraction in the neighborhood.
The story of Ellen Thompson, the first woman to be executed by hanging in Queensland, is on exhibit at the Court Museum. She was suspected of murdering her husband, William Thompson, and was eventually found guilty and sentenced to death. It also has a visual exhibit depicting the Battle of the Coral Sea, which occurred in 1942 off the coast of North Queensland.
Palm trees are planted regularly throughout Four Mile Beach, commonly known as Palm Beach. This beach is often regarded as the most beautiful in Port Douglas, and when you visit, you will understand why. Whether you want to enjoy the sun's magnificence or go swimming in the crystal-clear waters of the ocean, Four Mile Beach is the place to go.
You may also go up Flagstaff Hill for a better viewing point of the Coral Sea and Four Mile Beach. Flagstaff Hill may be reached by driving along Wharf Street and turning onto the route from the northernmost point of the beach or walking down that way.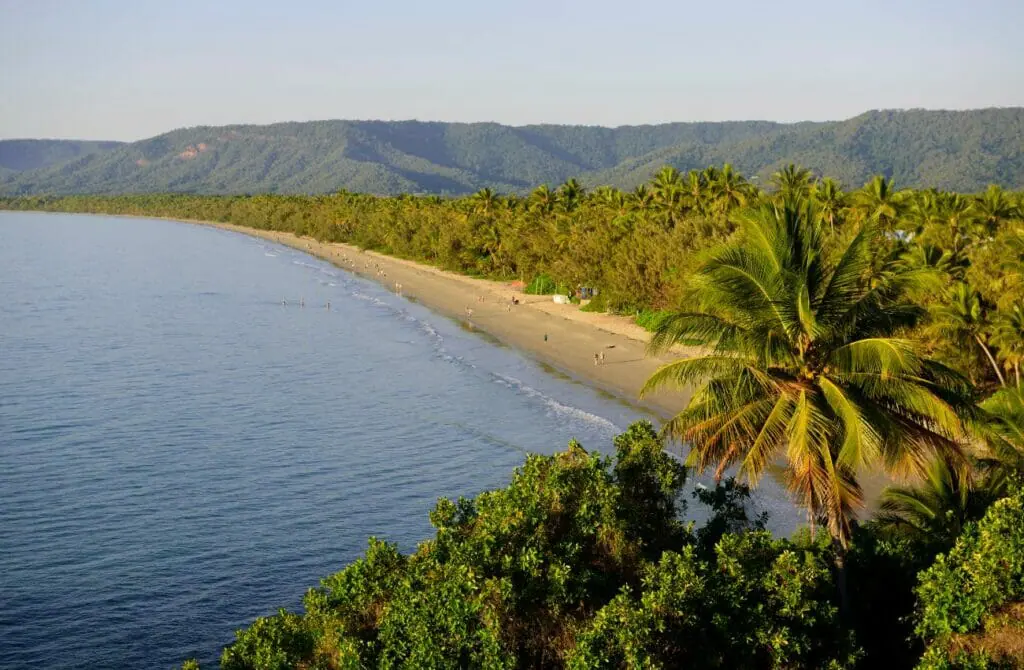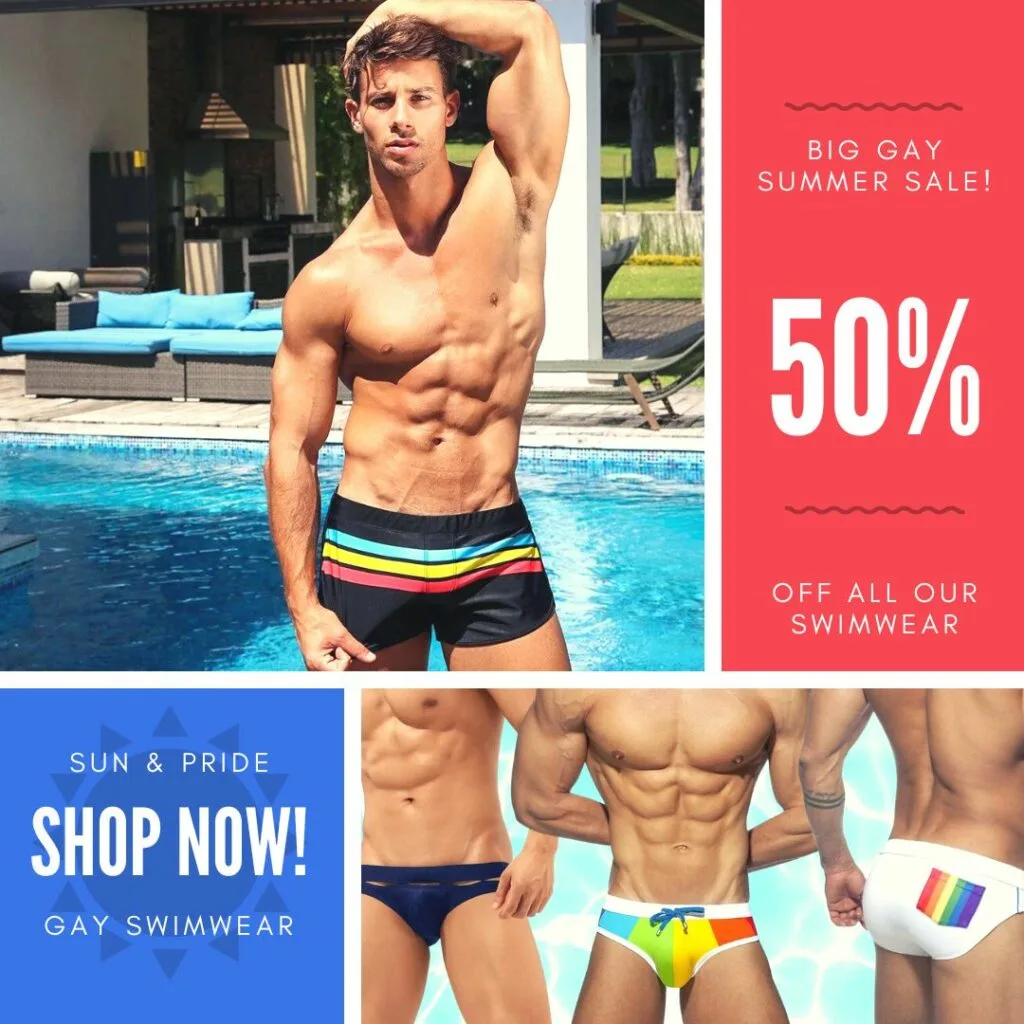 Kuranda and Mowbray National Park
The Wet Tropics World Heritage Area protects the Kuranda National Park and the Mowbray National Park, which are situated near each other. Each of the natural parks has a rainforest and an open Eucalypt forest, both of which help preserve Australia's flora and wildlife.
The Black Mountain Road, which runs through the Mowbray and Kuranda national parks, provides stunning views as it winds through the natural woodlands, pine plantations, and farmlands.
Saint Mary's by the Sea
Saint Mary's by the Sea was the only church in Port Douglas in 1986, and it was regarded as the town's most beautiful skyscraper. The church in Port Douglas is one of the most attractive spots to visit in the city, and it lives up to its name since it has a window that opens to views of the reef and the Coral Sea.
It is one of the best sensations to immerse oneself in the serene energies of the church, and Saint Mary's by the Sea offers stained glass windows, wooden chairs, and a churchyard flanked with palm palms. The chapel is presently highly regarded as one of the most attractive wedding venues in Port Douglas.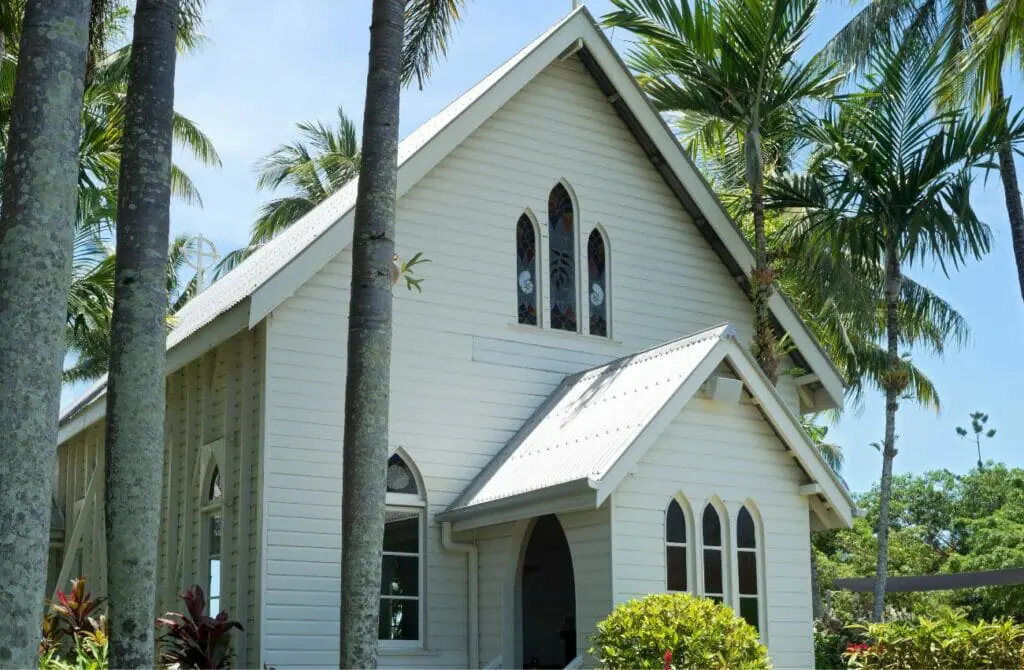 Ngarru-Art-Gallery
The Ngarru Art Gallery, located on Macrossan Street in Port Douglas, is considered one of Australia's greatest art venues. The exhibition displays classic specimens of indigenous art, such as the Maningrida sculpture, real termite-hollowed didgeridoos, elaborately woven fiber works, and elegant gift items inspired by indigenous art.
Since the gallery encourages and promotes emerging artists, you can find modern paintings alongside classic ones.
Palmer Sea Reef Golf and Country Club
The Palmer Sea Reef Gold Course was inspired by the St. Andrews Golf Course in Scotland, which is often recognized as the most renowned golf course in the world. This course, which spans an area of 6135 meters, was designed by a well-known company for building golf courses.
The Palmer course is an eighteen-hole link course appropriate for golfers of all ability levels, from beginners to seasoned professionals. We are certain that you will love your stay in this area.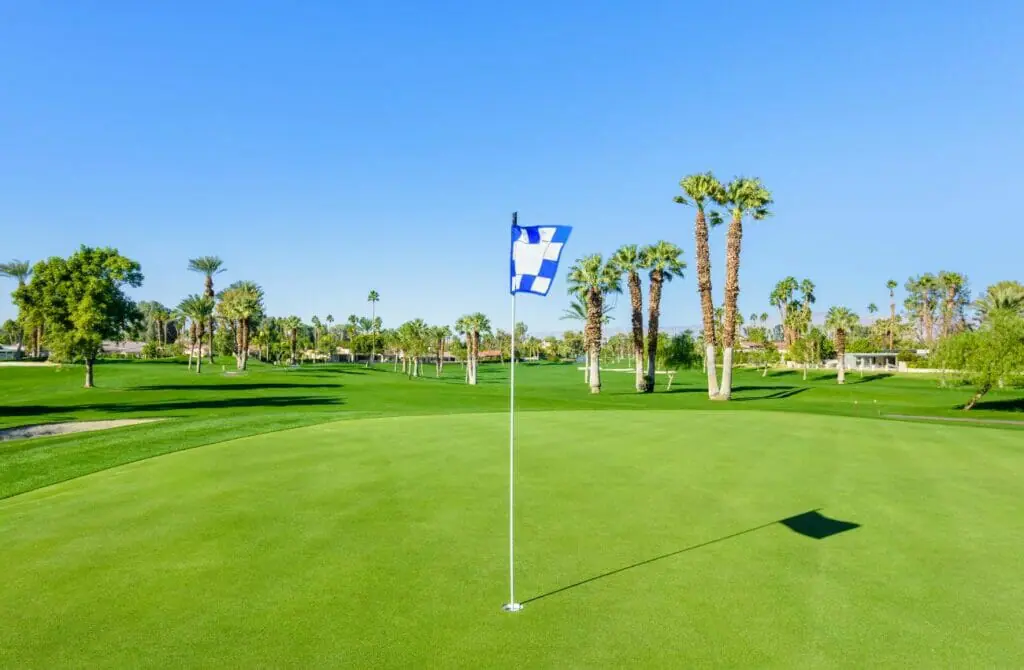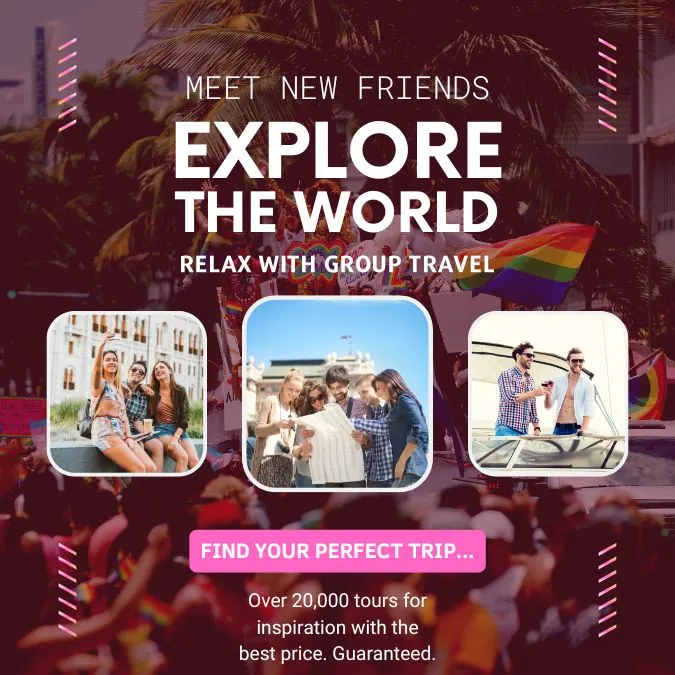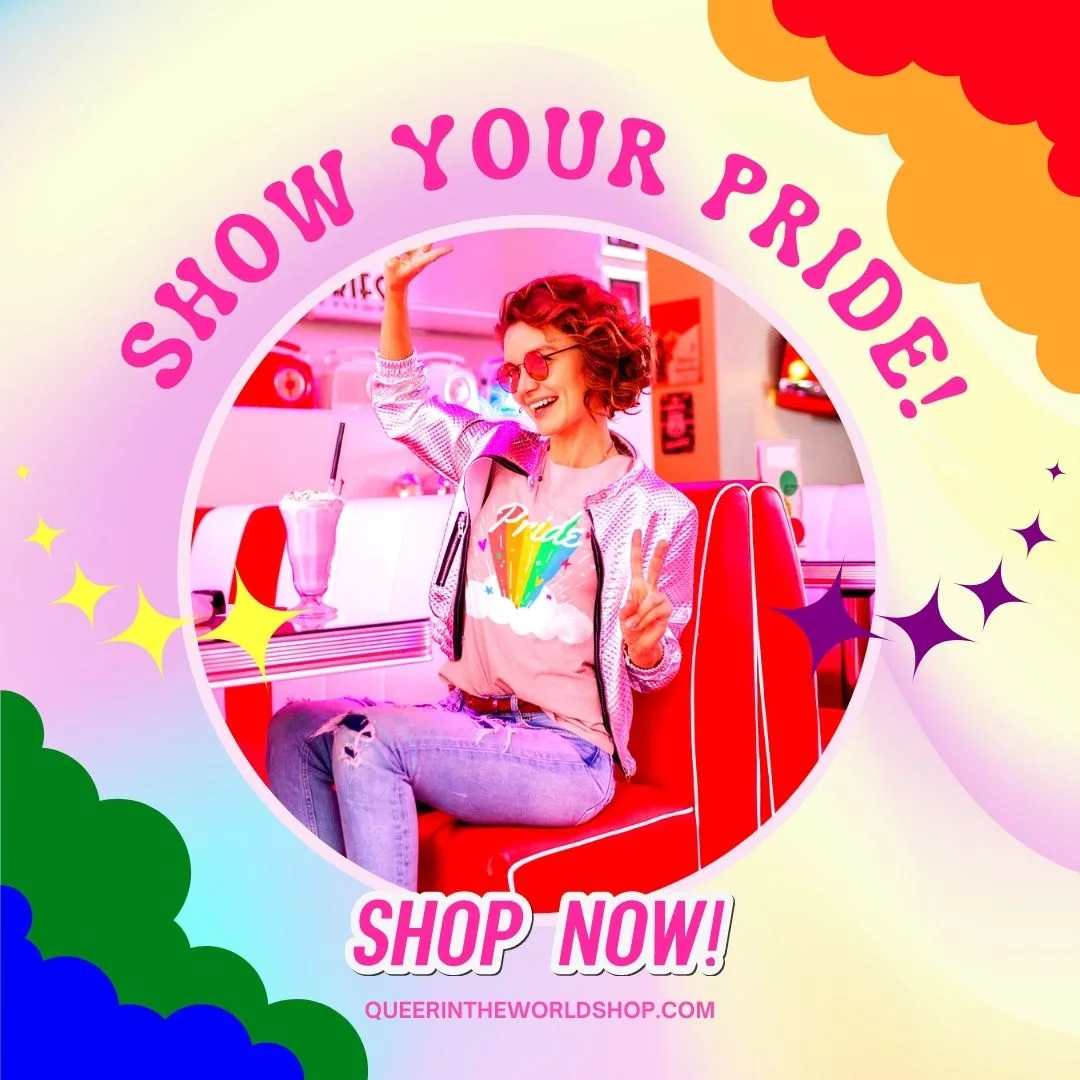 Gay-Friendly And Gay Hotels in Port Douglas, Australia
Being gay-friendly accommodation means that the establishment is welcoming and inclusive to guests who identify as LGBTQ+. This can include, but is not limited to, having policies and practices that demonstrate a commitment to creating a safe and inclusive environment for LGBTQ+ guests, such as non-discrimination policies and providing support and resources for LGBTQ+ travelers.
Some gay-friendly accommodations may also provide amenities specifically catering to the LGBTQ+ community, such as rainbow flags or literature about local LGBTQ+ events or resources. Furthermore, gay-friendly accommodations may be located in an area known for being LGBTQ+ friendly.
While Port Douglas does not have any specifically gay hotels or resorts, these are the most fabulous and pro-actively gay-friendly hotels in Port Douglas. There are also hundreds more hotel and hostel options in Port Douglas if none suit your desired budget, facilities or area – but these are the best hotels according to other gay travelers and us.
Whatever your needs are, Port Douglas has you covered.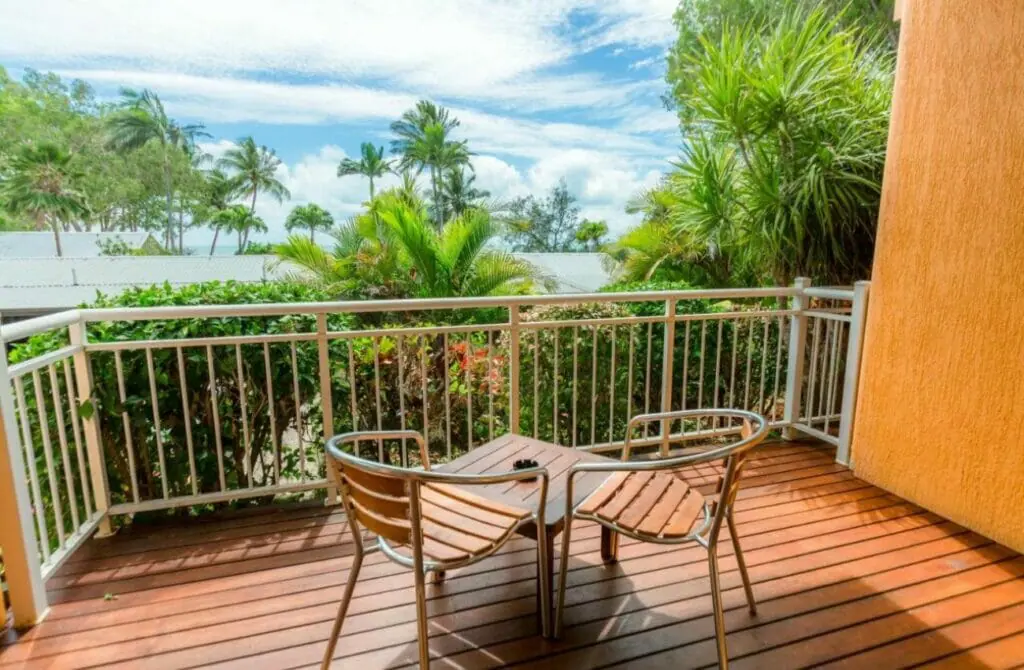 Turtle Cove Beach Resort ☆☆☆☆☆
The Turtle Cove Beach Resort is, without a doubt, the best spot for LGBT tourists to stay in Port Douglas. This tropical gay paradise is sprawled out on a private beach between Port Douglas and Cairns, and it features LGBT-friendly facilities throughout. Nothing about this coastal resort isn't sexy—not the scenery, the amenities, or the guest apartments. Interestingly, this beach resort also hosts its gay pride.
Turtle Cove beach resort boasts many excellent facilities, the first of which is a heated outdoor pool. Because of the sun loungers and umbrellas distributed across the area, it's a fantastic spot to rest while watching for stunning and seductive guys. Another thing that adds to the sensual environment is the beach, where individuals often go naked.
If you want to work out, the fitness room is available. Treat your skin to a relaxing time in the hot tub after your exercise, where you can lavish it with the attention and care it so wonderfully deserves. Spending your mornings and evenings at the beachside restaurant and bar, which serves delectable meals and refreshing drinks, is the ideal way to spend your time there.
Every room provides a view of the beach when it comes to lodgings. All of the rooms are spacious, and in addition to the usual modern amenities, visitors will find complimentary drink vouchers, fruit, and water in their rooms. You'll have no problem unwinding and getting a good night's sleep owing to the room's king-sized bed, which is spacious and comfortable.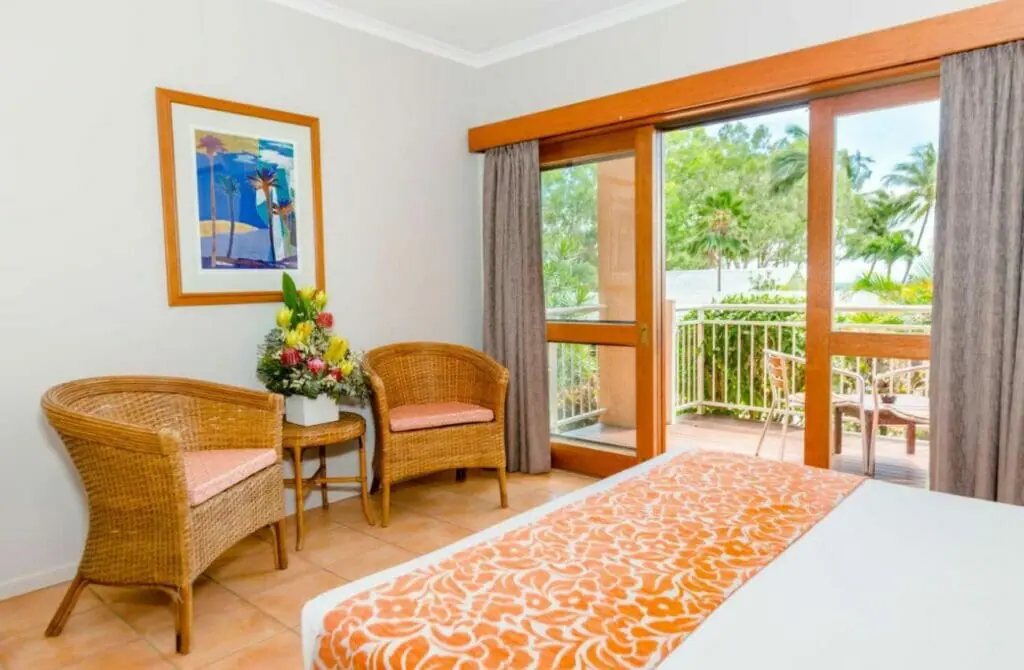 Although Mai Tai resort has a casual bed and breakfast vibe, visitors must be 18 or older to stay there, so the atmosphere is more private. Moreover, the resort is set on a mountain in the Australian countryside, encircled by private rainforests spanning many acres.
While the location is in Australia, the moment you walk into the tastefully decorated lobby, you will feel like you have arrived in Bali. Since this is a bed & breakfast rather than a hotel, don't anticipate normal hotel facilities.
On the other side is a stunning saltwater pool encircled by colorful Balinese flags and cabanas. There is also a lovely observation deck where you may relax and a barbeque for those who wish to enjoy cooking on cooler evenings.
The owners may also provide on-site massages for visitors and are ready to advise on nearby attractions. Despite lacking a restaurant, this place serves a delicious tropical breakfast that will start your day well.
You may stay in one of our Executive Villas, which offer one or two bedrooms, or in one of our Superior or Deluxe rooms. They are all beautifully appointed and come with various conveniences like TVs, coffee and tea-making facilities, and minibars, allowing you to start the party right in your room.
They also have private outdoor dining areas, some of which have spectacular views of Port Douglas and the Coral Sea, while others have sweeping views of the garden. If you want to have the most romantic experience imaginable, stay in one of the villas with a private plunge pool.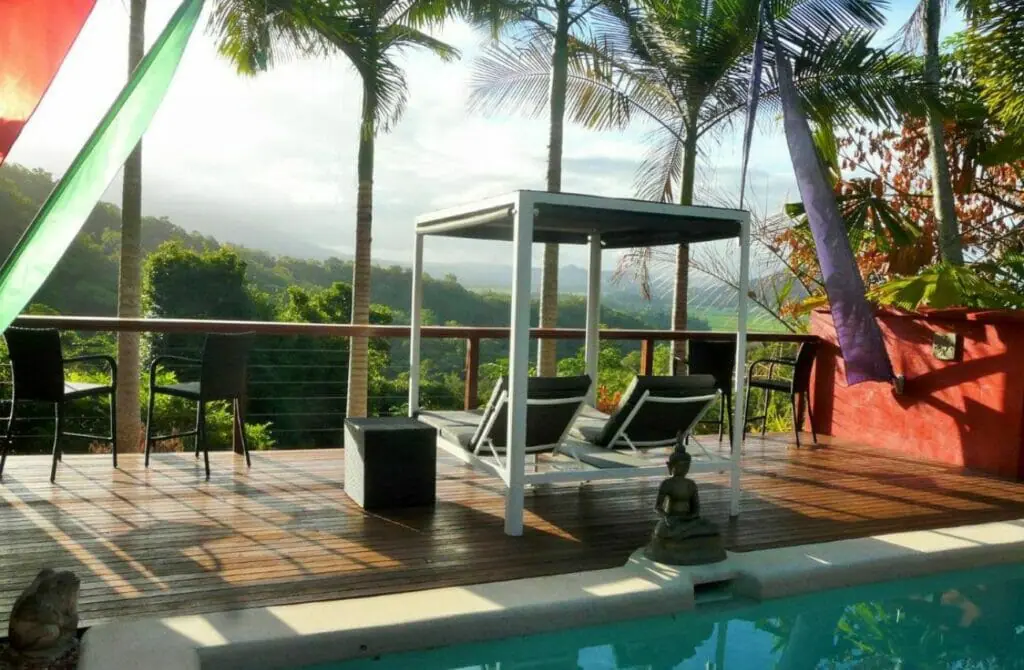 The Mediterranean Port Douglas ☆☆☆☆☆
The Mediterranean Port Douglas is one of the city's few hotels that is owned, operated, and friendly to the LGBTQ community. This modern boutique apart-hotel complex is budget-friendly and has a tropical garden as a background for its apartments and flats. For several reasons, the Mediterranean is a popular tourist destination.
Despite being an apartment hotel, it offers a comprehensive range of amenities. The resort's most spectacular feature is its lovely pool, surrounded by sun loungers, cabanas, and even table-and-chair sets for guests to relax while taking in the wonderful views of the surrounding countryside.
After cooling down in the pool, you and your significant other should unwind and relax with massages in the spa. The BBQ area comes alive in the evenings with other guests lounging and cooking, making it a great place to meet new people and make new friends.
You may also rest and relax on the patio, which provides shade while sipping drinks from the bar throughout the day. Since it is an apartment hotel, there is no restaurant on the grounds; nevertheless, there are various options in the nearby neighborhood.
The fact that these apartment-style hotels are fully private is undoubtedly the most appealing aspect. Since the resort is very quiet at night and parties are not allowed, spending a nice and serene holiday in Port Douglas is genuinely feasible.
Moreover, each room has a modern style and is equipped with various modern comforts, such as spacious and soft beds, to guarantee visitors a good night's sleep.
Gay Nightlife in Port Douglas, Australia
You can relax with a cold beer or a drink in the blazing heat of Queensland's tropical climate. Port Douglas has many pubs and bars ideal for every occasion. Although there are no gay bars in the city, there are many LGBT-friendly nightlife places where individuals can rest and unwind after a long and stressful day.
Exploring the gay and gay-friendly nightlife in a new city can be one of the most exciting and rewarding experiences while traveling – and Gay Port Douglas is no exception. Not only will you have the opportunity to meet new people and make friends, but you'll also get a taste of the local culture and learn more about the city's LGBTQ+ community.
Going out and experiencing the queer and queer-friendly nightlife in a new city can also be a great way to break out of your comfort zone and try new things. Whether dancing the night away at a gay club or mingling with locals at a gay-friendly bar, you'll have the chance to make memories and create lasting connections.
So, don't be afraid to leave your comfort zone and explore the gay and gay-friendly nightlife in Port Douglas. You'll be glad you did!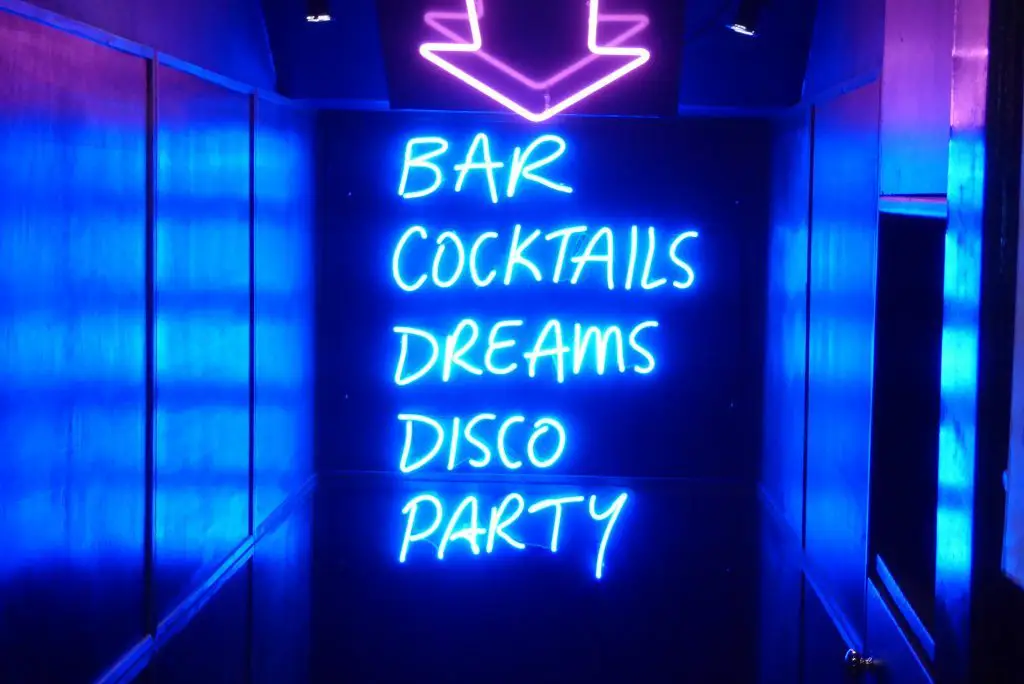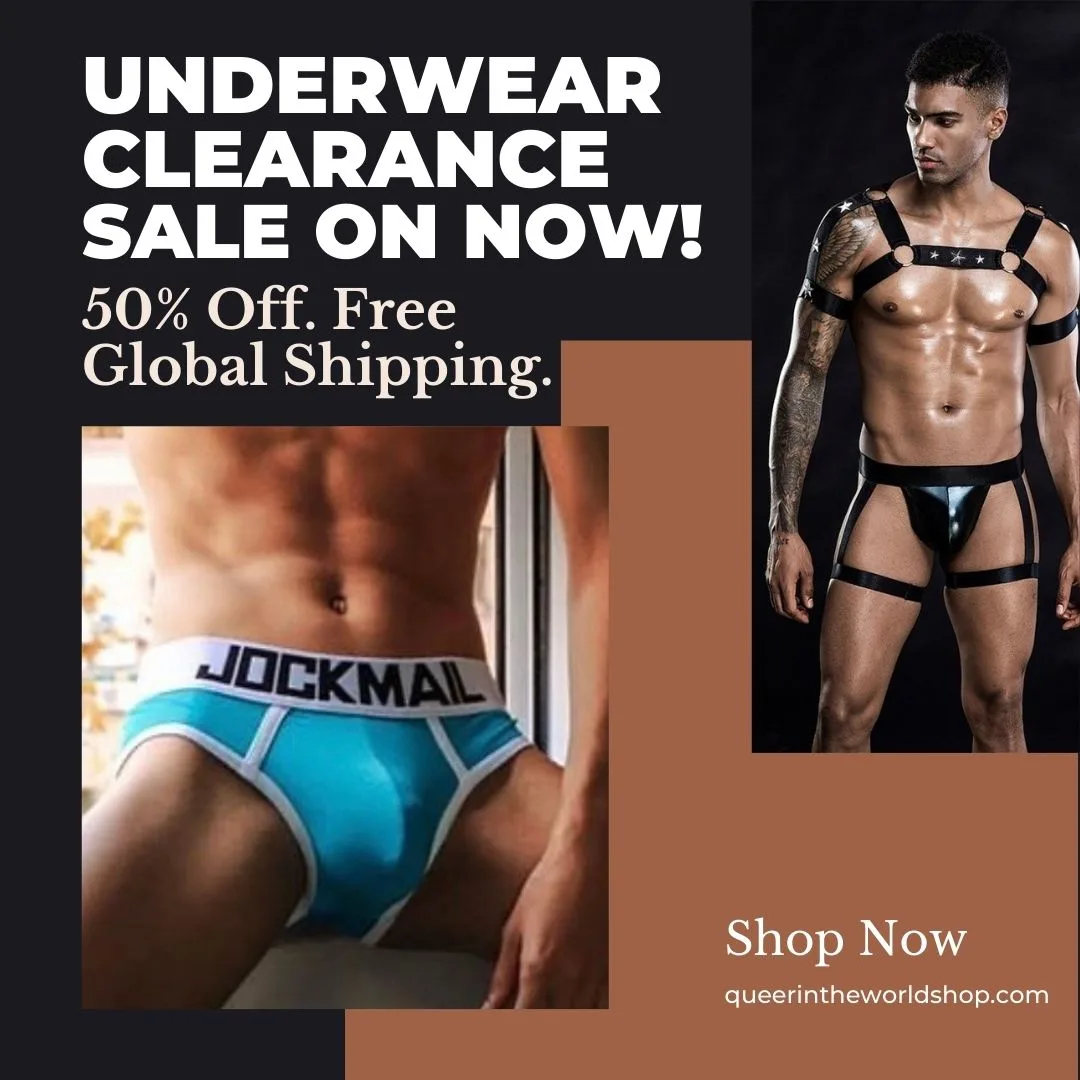 Gay-Friendly Bars and Clubs in Port Douglas, Australia
Hemingway's Brewery is a fantastic spot for an afternoon refreshment. This bar near Port Douglas' harbor is a wonderful choice for a sunny and pleasant drink. Lovers of locally created beers such as Hemingway's Pale Ale, Lager, Dark Ale, Pilsner, or Small Ale will be ecstatic to have the opportunity to try a Queensland-brewed product.
You may order burgers, tacos, pizza, salads, and main meals such as fish, chicken, or beef chops. We propose the chicken wings or the chili cheese sweet potato wedges as an entrée or a meal to share.
There is also intermittent live music, member-only events, and a second facility in Cairns next to the original Hemingway's microbrewery.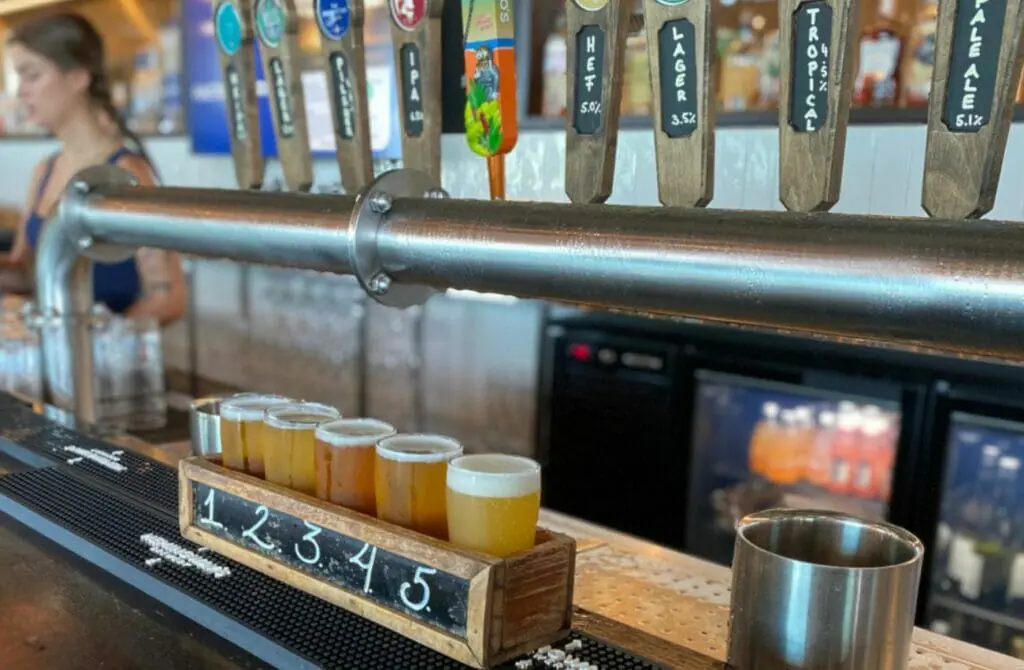 The Beach Shack may be situated on the opposite side of town, where the Four Mile Beach ends towards the south. The Beach Shack in Port Douglas is a bar and restaurant offering guests a pleasant ambiance.
While they provide "pub cuisine" such as fish and chips, sirloin, and chicken parmigiana, the pizza is the main reason people come here. Vegetarians will love this pizza cooked with roasted pumpkin and topped with pesto, rocket, cherry tomatoes, and feta cheese.
The Tin Shed is a community-style pub suitable for locals and tourists to Port Douglas searching for an intriguing viewpoint on the city's history. The Tin Shed, or The Combination Club, hosts live music, raffles, and the occasional community event.
They have sixteen outstanding beers and ciders on tap and a beverage menu, offering guests many alternatives for beverage selection. Members must follow a strict dress code that prohibits them from wearing singlets, tank tops, swimsuits, or gym clothes. This is done in the tradition of the RSL club. Shorts and thongs seem to be acceptable clothing.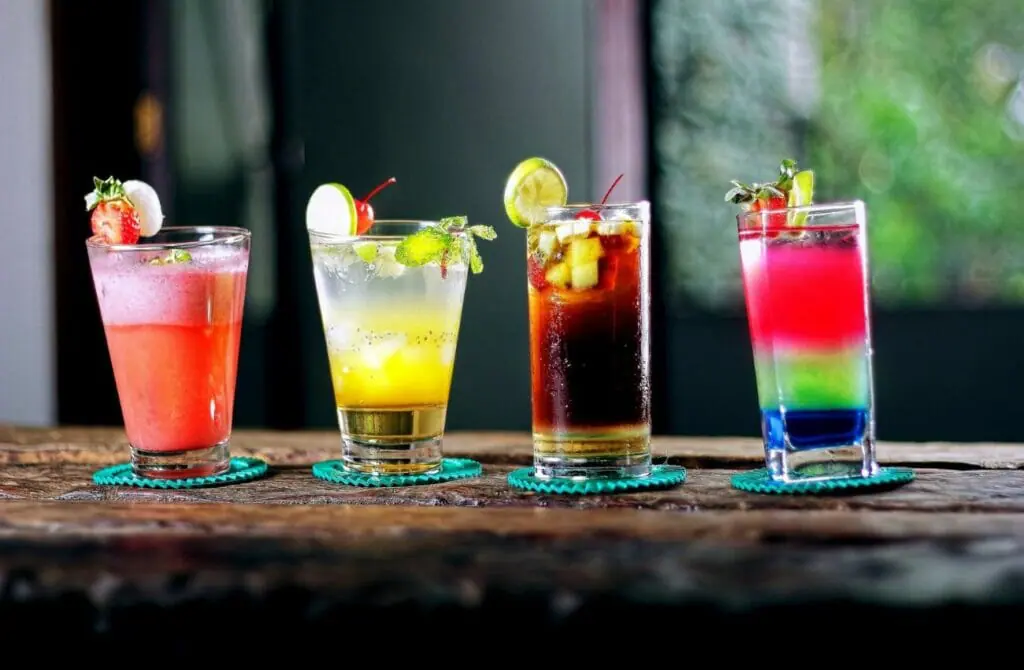 The Yachty, as it is lovingly known by the locals, is a wonderful alternative for lunch or dinner. Have a burger or relax with a beer or bottle of wine while admiring the spectacular ocean view across Dickson Inlet. Although it is a beautiful setting, the yacht club is not renowned for attracting young people eager to party. Instead, it is a spot that is more suited to folks who want a calm environment and families.
It sometimes hosts events such as full moon parties and evenings with live music. If you want to save money on your vacation, go to the club on a Wednesday. Members of the yacht club will conduct free sailing trips to members of the general public throughout the day. To participate, you must be at least 18 years old.
The inside of IronBar may be surmised rather precisely from its outside, which is built of rusted corrugated iron. The interior design bears homage to Australia's outback. Although it provides a family-friendly lunch, IronBar morphs into a party as the sun goes down. You may be interested in participating in cane toad races, followed by a steak supper and dancing till 3:30 a.m.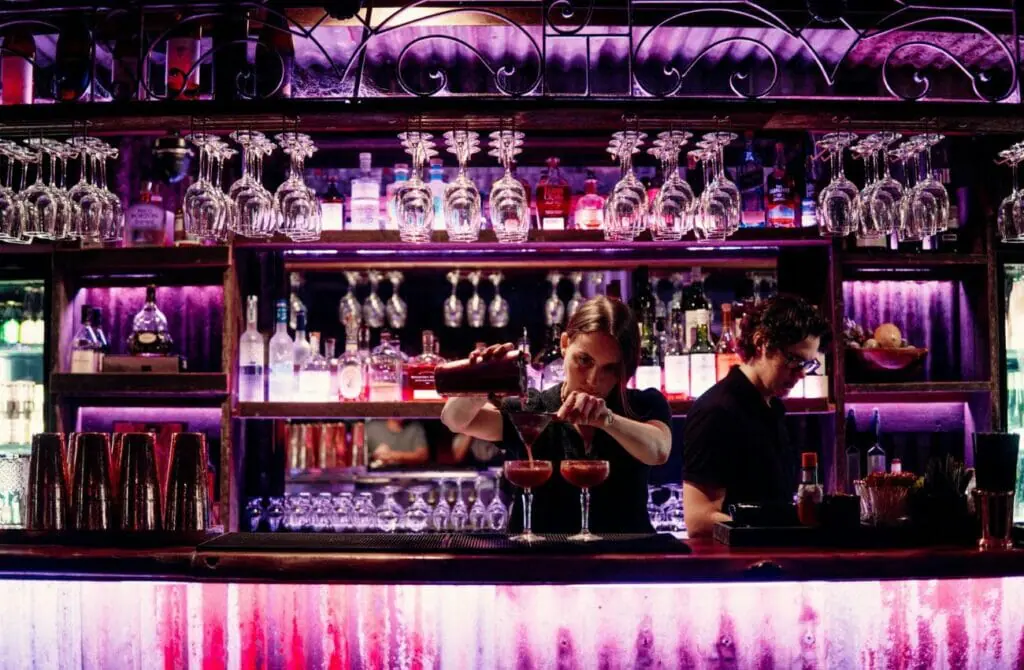 Gay-Friendly Cocktail Bars and Clubs in Port Douglas, Australia
In the evening, go to Jimmy Rum's on Macrossan Street for a cocktail that pushes the creative edge. The ambiance is reminiscent of a tiki bar combined with a cigar club without cigars. Delight in an innovative concoction created by some of the area's most experienced bartenders.
Every night from 5 to 7 p.m., there's happy hour, when you can have a conventional cocktail for roughly $12. The Jimmy Rum's'manifesto' states the company's goal is "to supply our devoted customers with the most delicious drinks at the most accessible price in a world of colorful tiles, exotic noises, and exquisite chairs."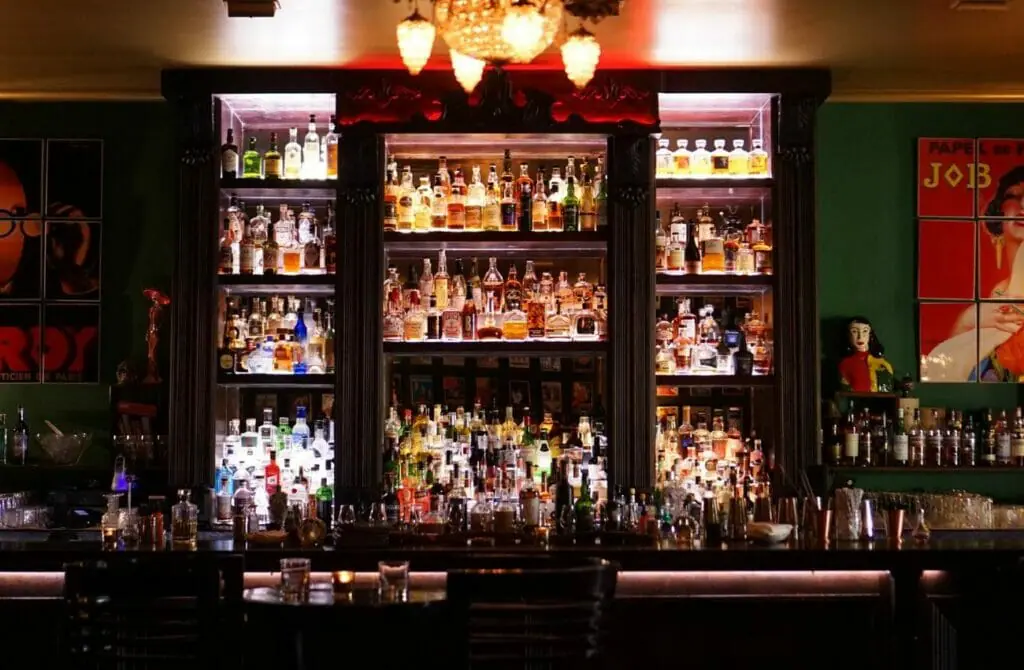 Barbados Port Douglas is a comfortable and trendy cocktail bar at Crystalbrook Superyacht Marina. It's the perfect place to relax on one of the soft day beds while admiring the beautiful view of the Coral Sea, Mossman Mountains, and Daintree National Park in the distance.
You may order a sharing board or bar snacks to go with your drinks in this isolated retreat while basking in the aura of a tropical paradise.
Salsa Bar and Grill is the place to go if you want a restaurant that offers large dishes and good service. Salsa's menu, an upmarket steakhouse, has a variety of unusual and fascinating meals. A coral trout is an option on the children's menu as well.
The lunch and dinner menus are an assortment of diverse cuisines, ranging from Cajun jambalaya to slow-roasted duck, but if you're stuck for ideas, a superb beef fillet or some spaghetti can't go wrong. Salsa's beverage menu is even more diversified, with a large range of cocktails and wines from across the continent. Salsa's also serves as a place for wedding receptions.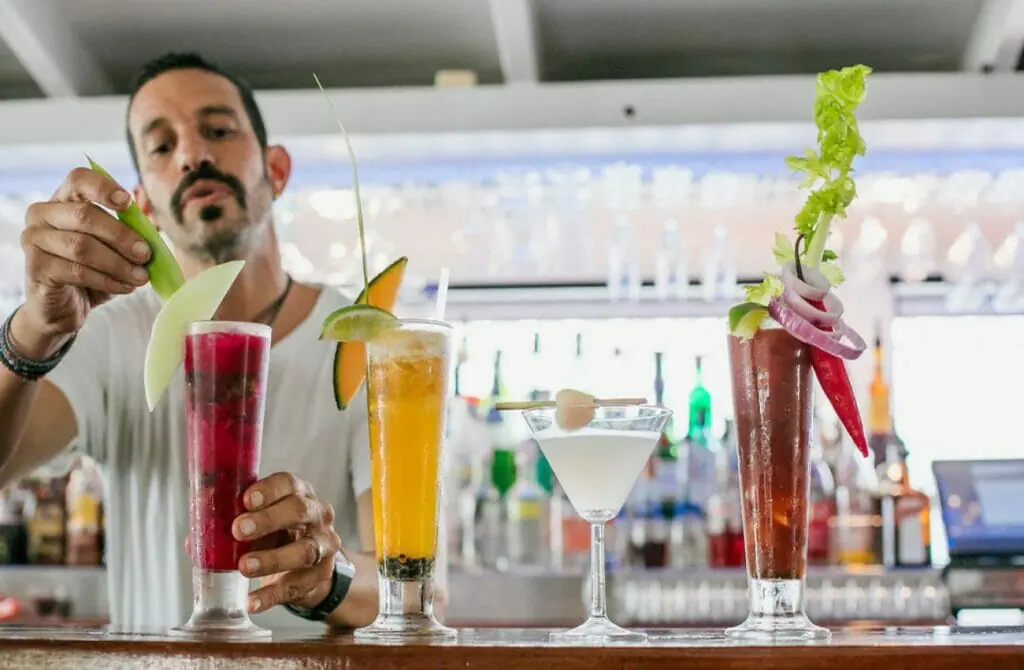 Gay-Friendly Rooftop Bars and Clubs in Port Douglas, Australia
The oldest pub in Port Douglas, this beautifully refurbished courthouse is a spectacle in and of itself. It has early colonial building aspects, such as a gorgeous wrap-around balcony. Thanks to its beer garden and rooftop bar, the Court House Hotel provides plenty of space for visitors to relax and interact.
The drinks menu, which offers things such as tea, coffee, juices, and milkshakes for consumers who do not want or are unable to consume alcoholic beverages, demonstrates that the bar caters to such customers. Burgers, sandwiches, fresh seafood, and grilled foods are available on the menu.
Vegans and vegetarians may have more difficulty finding anything to eat here due to the scarcity of options. The "Courty" also offers a sports bar where customers may watch rugby league and Australian rules football games.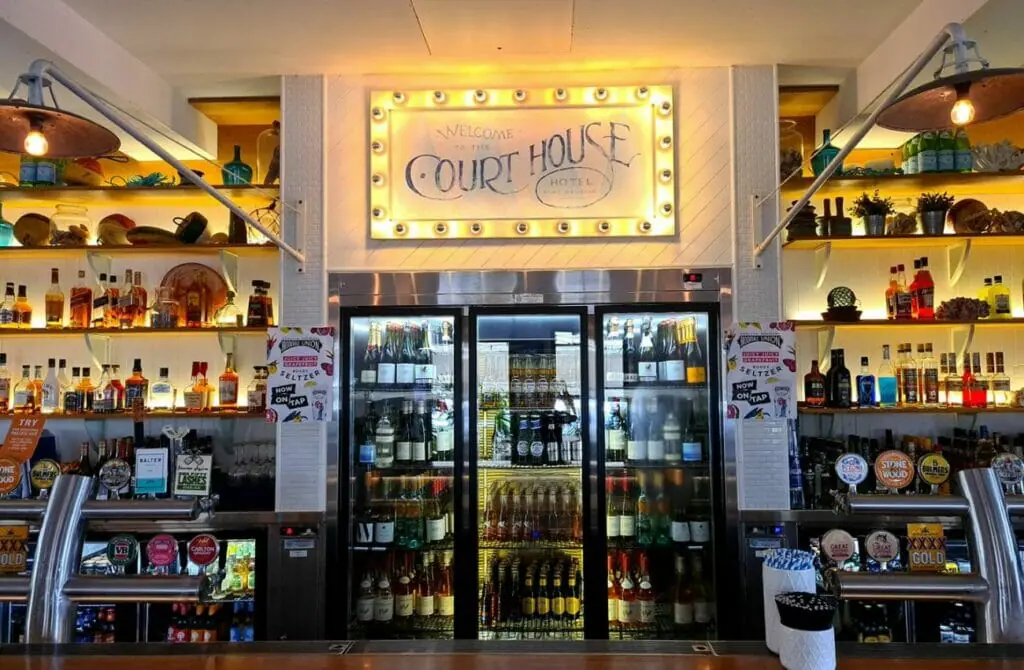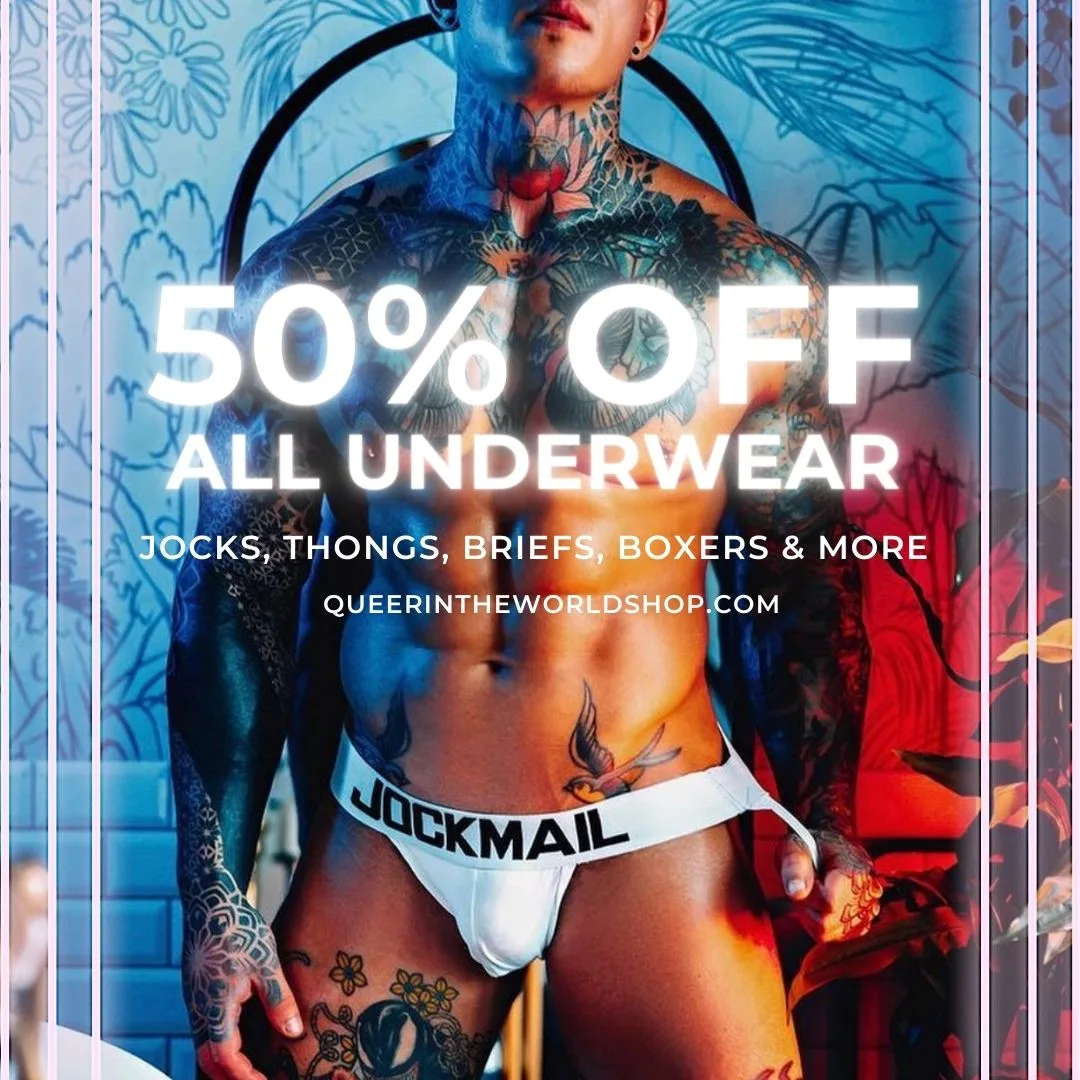 Gay Map Of Port Douglas
Finding it hard to envisage where everything is in Port Douglas? Hopefully, this queer-centric map helps where we have marked all the bars, clubs, parties, hotels, saunas, massages, and more will help you stay in the spot best suited to you!