Darwin, formerly a frontier outpost, is now the capital and administrative center of Australia's Northern Territory. The city is well-known for its cuisine, outdoor markets, attractions along the water, and cozy holiday spirit that lasts all year. Darwin has a thriving gay scene. Although attitudes in Darwin are slightly more conservative than in the capital cities on Australia's east coast, gay tourists rarely encounter problems.
Darwin's beaches and national parks along the waterfront are among the city's most popular attractions. Although there aren't many gay people in this city, there's still plenty to see and do. Darwin is a relaxed city that still manages to pack a punch in terms of adventure, thanks to Asian food markets, crocodile encounters, open-air movies, and sunset cruises.
The truth is that Darwin exudes an endearingly peculiar air. It is not a beautiful city with skyscrapers and the Sydney Opera House; swimming in the ocean is dangerous, and the temperature almost always exceeds 30 degrees Celsius daily. Regardless, a wide range of activities available during your stay in Gay Darwin will ensure you have a fantastic time!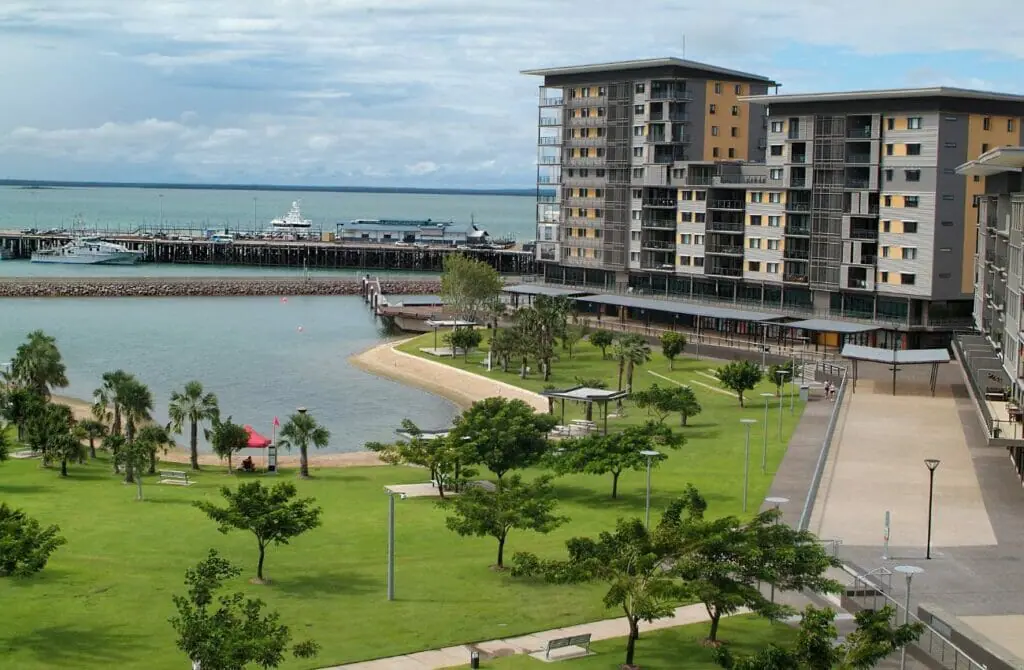 Darwin, Australia's Northern Territory capital and one of the country's most interesting cities, is frequently overlooked by visitors. It should, on the contrary! Gay tourists who visit Darwin rave about how wonderful it is. Darwin is the place for you if you enjoy the great outdoors, waterfalls, sunsets, wildlife, culture, and drinking.
Despite being bathed in tropical heat, Darwin, Australia's newest and most laid-back state capital, is one of the country's most multicultural cities. The city is rich in Aboriginal heritage, located on the outskirts of Asia. Its melting pot of cultures gives the city a cosmopolitan feel, despite its remote location on the outskirts of the Australian Outback in the Northern Territory.
In the Northern Territory, consensual sex between same-sex couples is legal. In addition, the rights of LGBT people in the Northern Territory are gradually becoming more liberal. Gay sex has been legal in the territory since 1983, with consent at an equal age since 2003. De facto relationships are recognized for same-sex couples.
Darwin is also the Northern Territory's only seaport. It's the ideal place to get out on the water, surrounded by Darwin Harbour, the Timor Sea, and Shoal Bay – book a bluewater fishing charter or a sunset cruise to take in the scenery. Despite the city's somewhat low-key gay scene, there are plenty of exciting activities for gay travelers.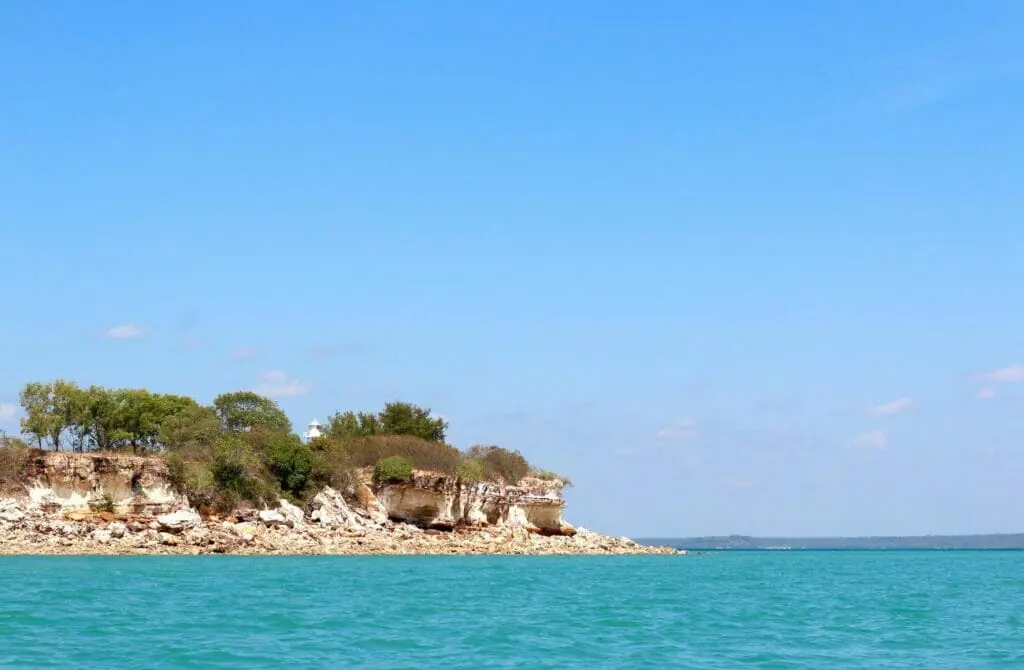 Attractions in Darwin, Australia
As a new visitor to Gay Darwin, there are plenty of things to see and do, regardless of your sexual orientation. One of the best ways to experience any new city is to visit some of its most iconic landmarks and attractions, including historical monuments, museums, and art galleries.
We also love gazing at architecture up close, exploring parks and gardens, sampling the local cuisine, visiting local markets, and attending cultural events such as festivals, concerts and shows.
Even as the out-and-proud queer we are, we still love to explore the city and its culture in the same way as everyone else. Doing so allows us to learn more about the city and its people and better understand the local culture. As such, these are our favorite must-see attractions in Darwin.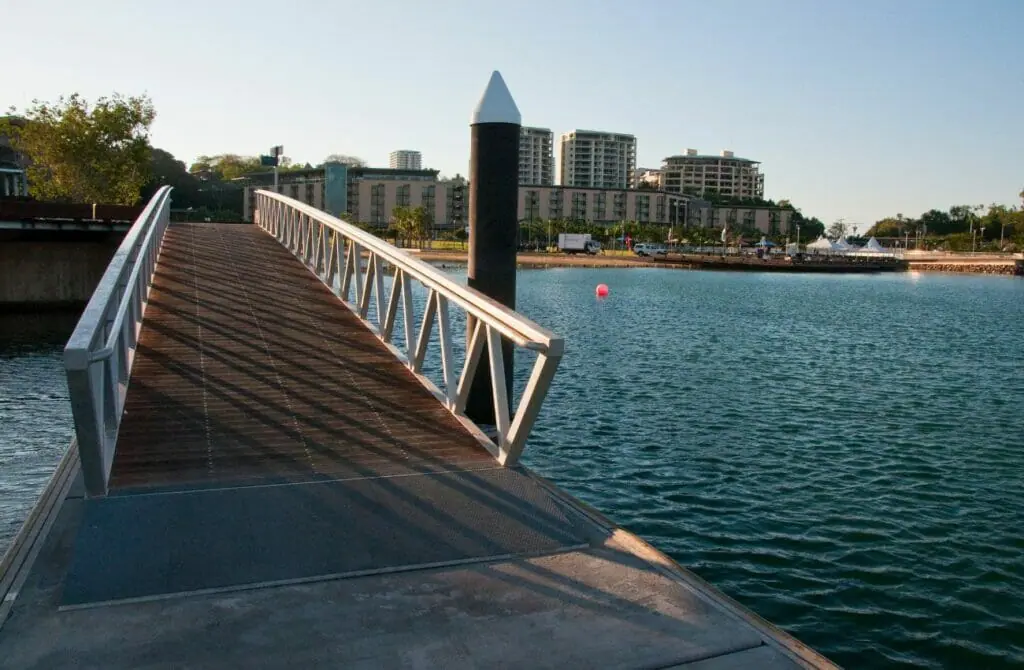 Territory Wildlife Park & Berry Springs Nature Park
Those unable to visit the Top End's national parks should consider visiting the Territorial Wildlife Park instead. This popular wildlife park is home to a wide variety of local animals. These animals live in habitats like monsoon forests, woodlands, and wetlands.
The various points of interest, which include a nocturnal house, an aviary, and an aquarium, are connected by walking trails and free shuttles. The spitting archerfish, freshwater whip ray encounters, and informative naturalist presentations are some of the day's highlights. Another highlight is the excellent raptor show. Bring plenty of water, and make sure your walking shoes are comfortable.
Mindil Beach & Mindil Beach Sunset Market
Mindil Beach, located five minutes from the city center, is one of Darwin's greatest sites to view the sunset. Late in the day, travelers gather at this place, claim a comfy seat on the powdery sand, and settle in for Mother Nature's show. Boats may be seen bobbing on the peaceful Timor Sea while silhouetted against the flaming sky as the sun sets in a tropical blaze over the placid Timor Sea.
It's one of Darwin's more obvious joys in life. The food is the main attraction at the Mindil Beach Sunset Market, one of the beach's other claims to fame. Slurp spicy noodles, inhale the aroma of sizzling satay, and enjoy live music and performances by local artists.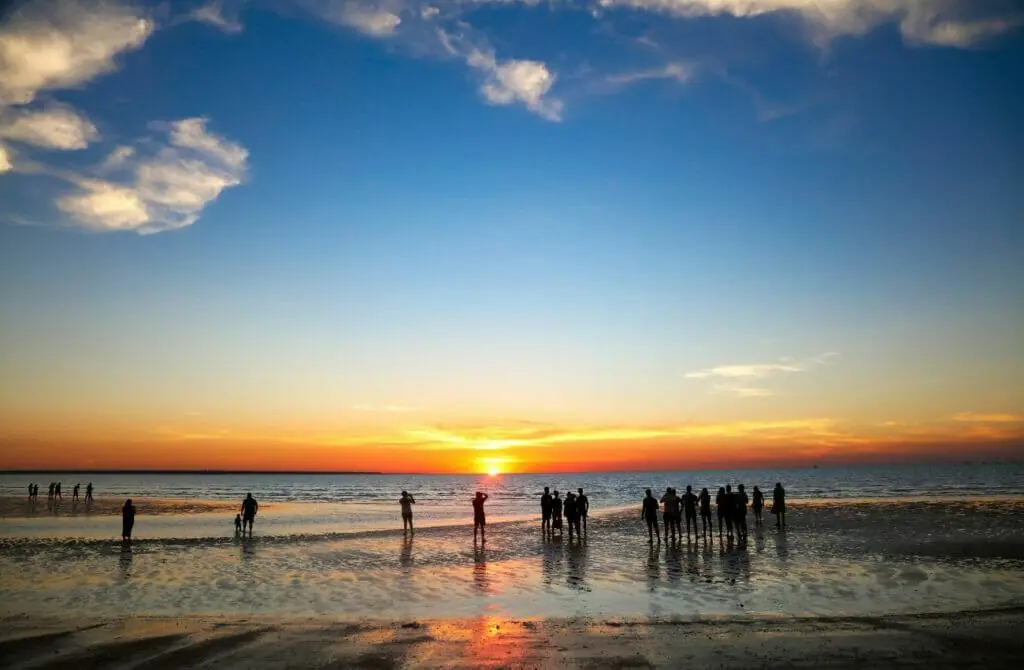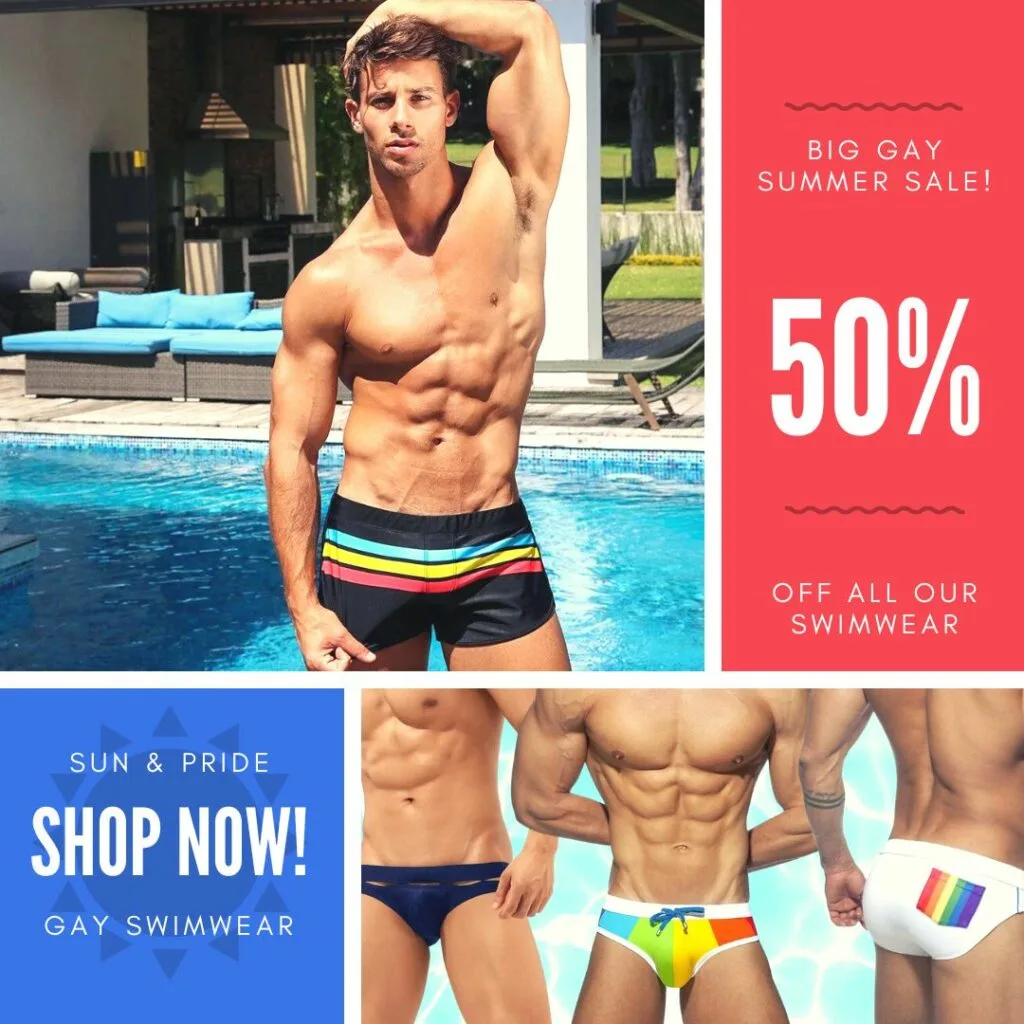 Museum And Art Gallery Of The Northern Territory
The Museum and Art Gallery of the Northern Territory is an excellent place to learn about history and culture. It is one of seven museums in the Northern Territory that are linked together and is located in a tropical garden on Darwin Harbour.
This museum is a must-see if you only have a day in Darwin. Visitors can learn about the area's history at the museum, and the gallery houses an extraordinary collection of artwork from Oceania, Southeast Asia, and Aboriginal Australia. Australian artists' work is also on display at the gallery.
The Natural History Room provides fascinating information about the surrounding ecosystems, such as mangroves, wetlands, and the maritime environment. The Maritime History Exhibit features handcrafted canoes and boats.
Other highlights included photographs of Darwin before and after Cyclone Tracy in 1974 and a haunting audio recording of the storm. Check out this fantastic museum and gallery, one of Darwin's best free things to do.
This pedestrian-friendly precinct in Darwin's Central Business District is bustling with day and night activity, tourist attractions, galleries, restaurants, shops, and stunning water views. It won't take you long to figure out how to get around. A promenade connects Darwin's central business district to the precinct, and you can reach all of the attractions in the area by walking along a path that runs along the water.
Bring your bathing suit to cool off in the lagoon pool or relax on the white-sand beach created just for you. Even more, activities are available for grownups to enjoy in this location. Make time to visit the World War II secret oil storage tunnels.
They are a goldmine of historical information. And if all the excitement makes your stomach rumble, don't worry! Restaurants along the Darwin Waterfront serve everything from freshly caught seafood to burgers, Mexican tacos, and Indian food.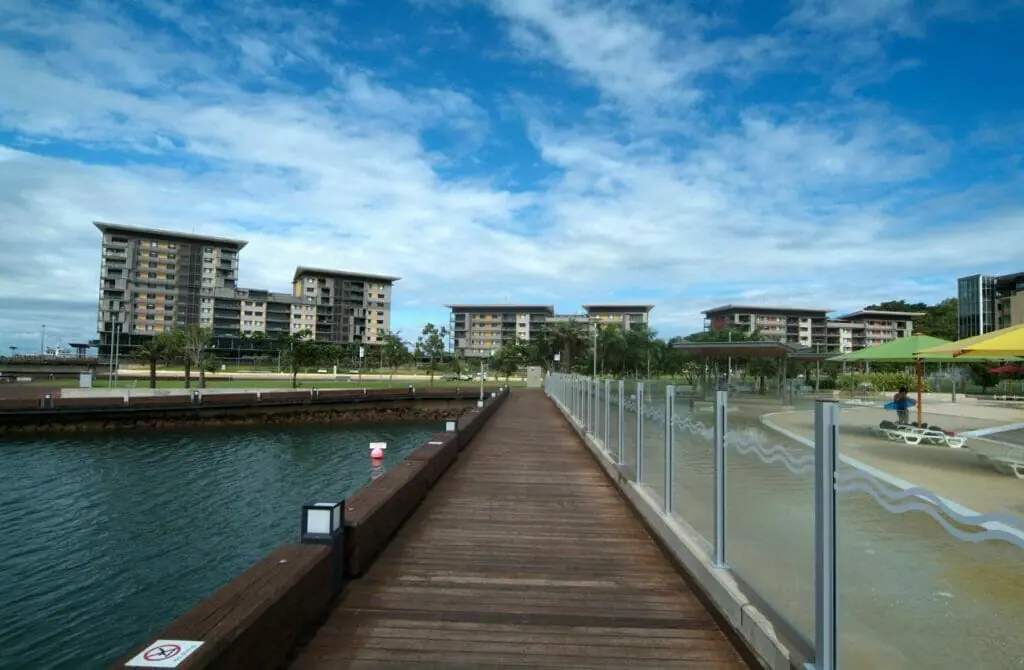 Crocosaurus Cove, located in Darwin's downtown area, claims to have the largest exhibition of Australian reptiles anywhere in the world. If you're looking for something out of the ordinary to do in Darwin, the "Cage of Death" is the place to go.
It will truly get your blood pumping and make you excited. You will be able to face a massive saltwater crocodile while participating in this one-of-a-kind experience, which includes being submerged in water while protected by a cage.
Those who cannot visit more remote outdoor areas can visit this urban wildlife experience instead. This activity remains one of Darwin's most popular things to do during the rainy season when many of the city's other outdoor attractions are closed due to flooding.
Adelaide River
The sight of a saltwater crocodile six meters long and jumping out of a murky river just meters away from where you are sitting is guaranteed to get your adrenaline pumping.
A jumping crocodile cruise down the Adelaide River will allow you to see all these things and more. While you cruise along the waters teaming with wildlife, an experienced guide will provide fascinating commentary about crocodiles and other animals.
Crocodiles will frequently emerge from the water to consume meat dangled from the boat, providing passengers with a unique opportunity to observe these ancient animals up close. Other wildlife species, such as white-bellied sea eagles and whistling kites, may also appear for viewing pleasure.
Taking the Pathfinder Jumping Crocodile Cruise Shuttle from Darwin is a time-saving and easy option to enjoy this trip and tour the wetlands nearby. This four-hour trip includes hotel pickup and drop-off at your downtown Darwin location and a boarding card for the Crocodile Cruise.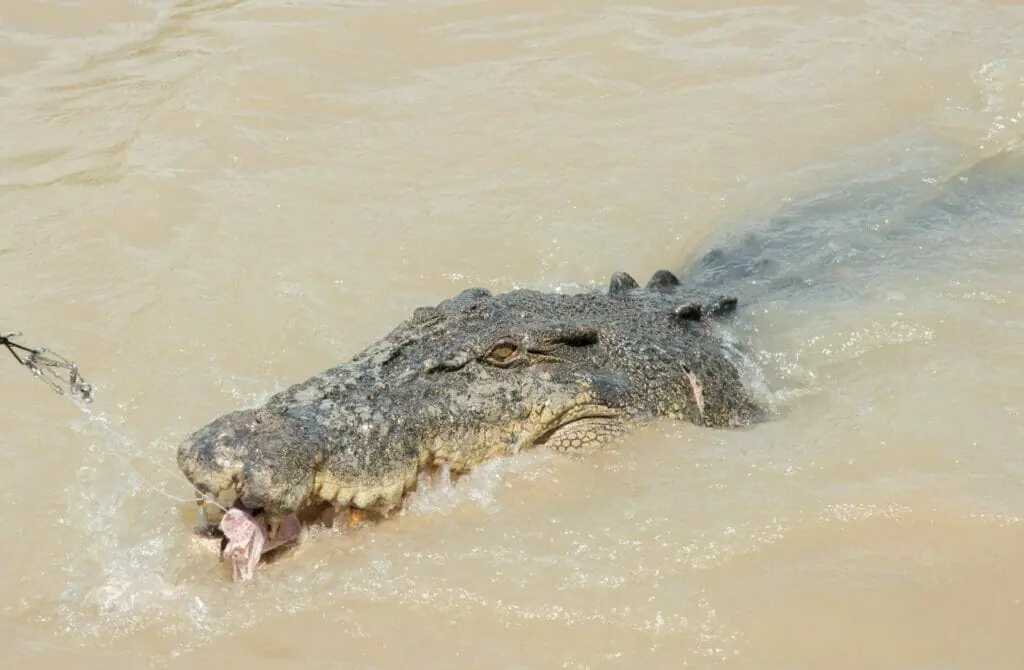 Mary River Wetlands Cruise
The Mary River Wetlands are known for their breathtaking landscape and abundant bird and animal population, including saltwater crocodiles. On your ride along these shimmering, lotus-topped waterways, you will have a front-row view of all the natural magnificence surrounding you.
The wetland area can be reached by car in about an hour and a half from the city of Darwin, and it is home to one of the highest concentrations of saltwater crocodiles in the country.
Birdwatchers can find a plethora of opportunities here. During your tour, you may see ibis, jabiru, jacana, brolga, whistling ducks, and sea eagles, among other species.
Your knowledgeable guide will enlighten you with fascinating information about the wetlands' ecosystem. The Darwin-based Corroboree Billabong Wetland Experience is a convenient way to get up close and personal with this natural wonder.
Litchfield, a short day trip from Darwin, offers visitors an unforgettable taste of the Top End's wilderness. The majority of the major attractions can be visited in a single day. The waterfalls are one of the highlights. You can fly over the Tabletop Range in a helicopter or lay in the cool water holes below and watch the waterfalls cascade over the cliffs.
Hiking is one of the most popular activities in Litchfield National Park. You can disappear into a dense monsoon forest, visit the Lost City, a collection of massive sandstone columns, or explore a forest full of magnetic termite mounds.
Cultural visits will round out your journey. After exploring the great outdoors all day, reward yourself with a lunch and a refreshing swim at Wangi Falls before continuing your education on the park's traditional owners on an Indigenous tour.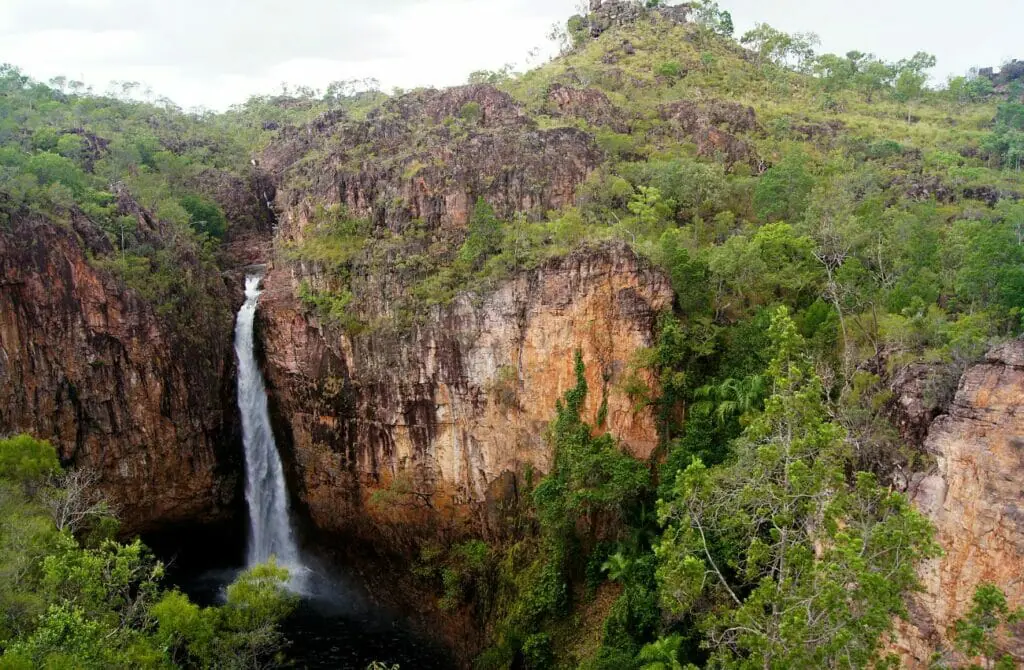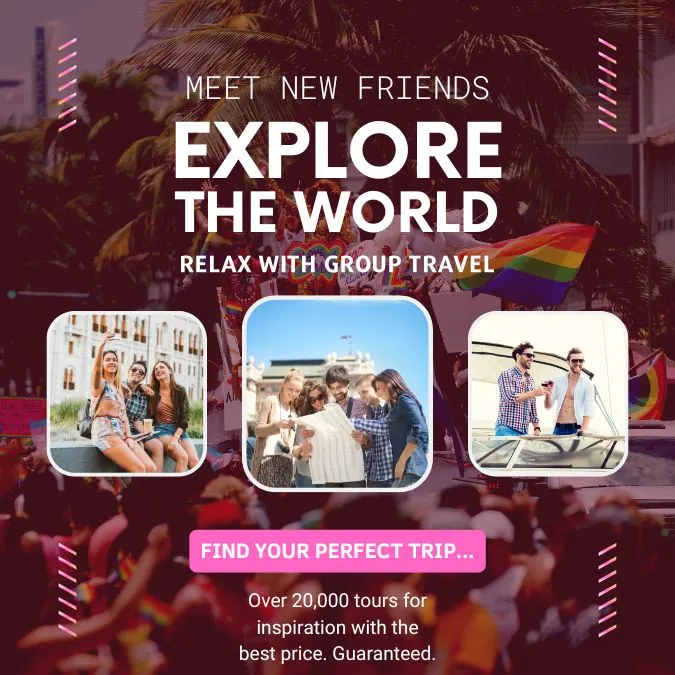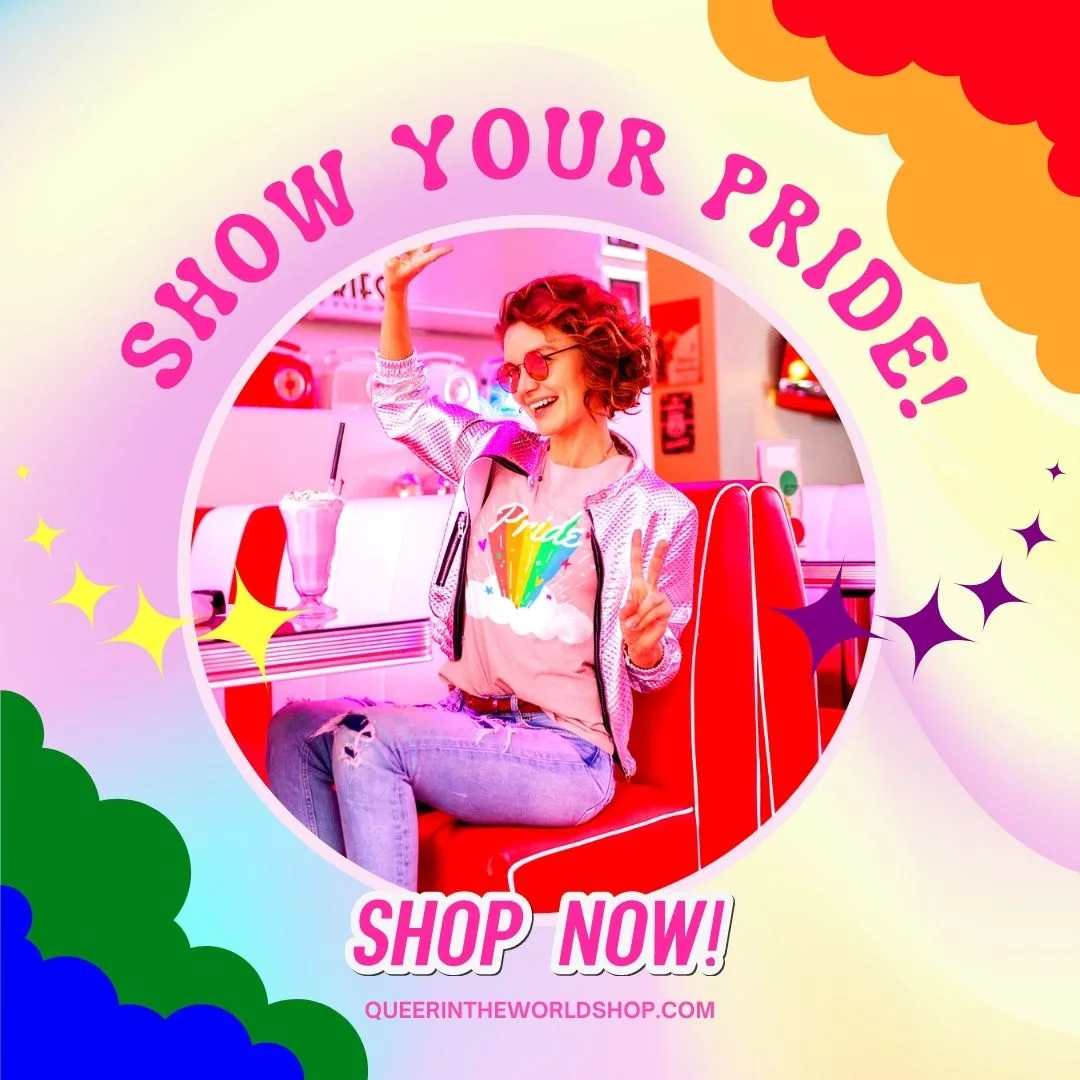 Gay-Friendly And Gay Hotels in Darwin, Australia
Being gay-friendly accommodation means that the establishment is welcoming and inclusive to guests who identify as LGBTQ+. This can include, but is not limited to, having policies and practices that demonstrate a commitment to creating a safe and inclusive environment for LGBTQ+ guests, such as non-discrimination policies and providing support and resources for LGBTQ+ travelers.
Some gay-friendly accommodations may also provide amenities specifically catering to the LGBTQ+ community, such as rainbow flags or literature about local LGBTQ+ events or resources. Furthermore, gay-friendly accommodations may be located in an area known for being LGBTQ+ friendly.
While Darwin does not have any specifically gay hotels or resorts, these are Darwin's most fabulous and pro-actively gay-friendly hotels. There are also hundreds more hotel and hostel options in Darwin if none suit your desired budget, facilities or area – but these are the best hotels according to other gay travelers and us.
Whatever your needs are, Darwin has you covered.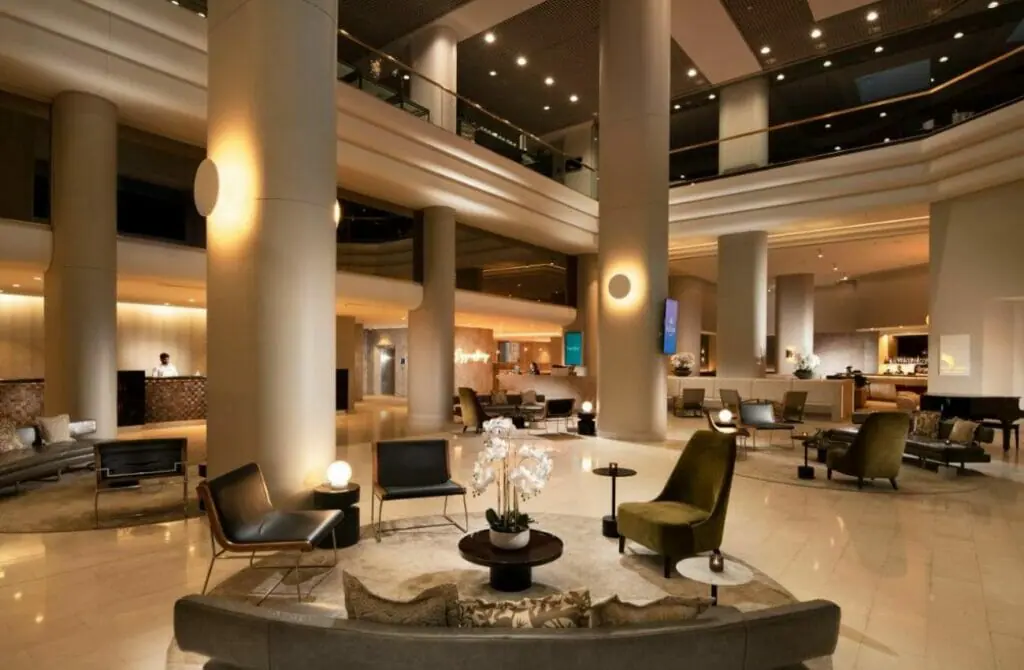 The Hilton, located discreetly in Darwin's Central Business District, is undoubtedly the best gay-friendly chain hotel Darwin offers. Because of the entrance's angle, you may miss out on this grand dame, which offers irresistible harbor views and impeccable and unimaginably warm service.
It's at one end of Darwin's busiest street, surrounded by some of the city's best restaurants and bars and its only gay nightclub.
The imposing lobby, which features ornate chandeliers and high ceilings, sets the tone for your stay here. Because of its unique design, which includes a split level, the restaurant deserves to be featured on Instagram. It also serves delectable meals, including a full breakfast buffet with hot and cold options and Asian cuisine.
This hotel's executive lounge and outdoor swimming pool with a view of the sky are delightful features. In this area, you can snack on light snacks while reading a book or working on one of the two computers provided. There is also a small gym that will appeal to fitness enthusiasts like you, so don't pass up this opportunity.
When finding a place to stay, you can choose from spacious and comfortable standard rooms, executive rooms, or suites with harbor views. Aside from the fact that the rooms are furnished, the bathrooms are spotless and have luxurious showerheads. The spacious and comfortable bed in the room will make it easy for you to unwind and get a good night's sleep.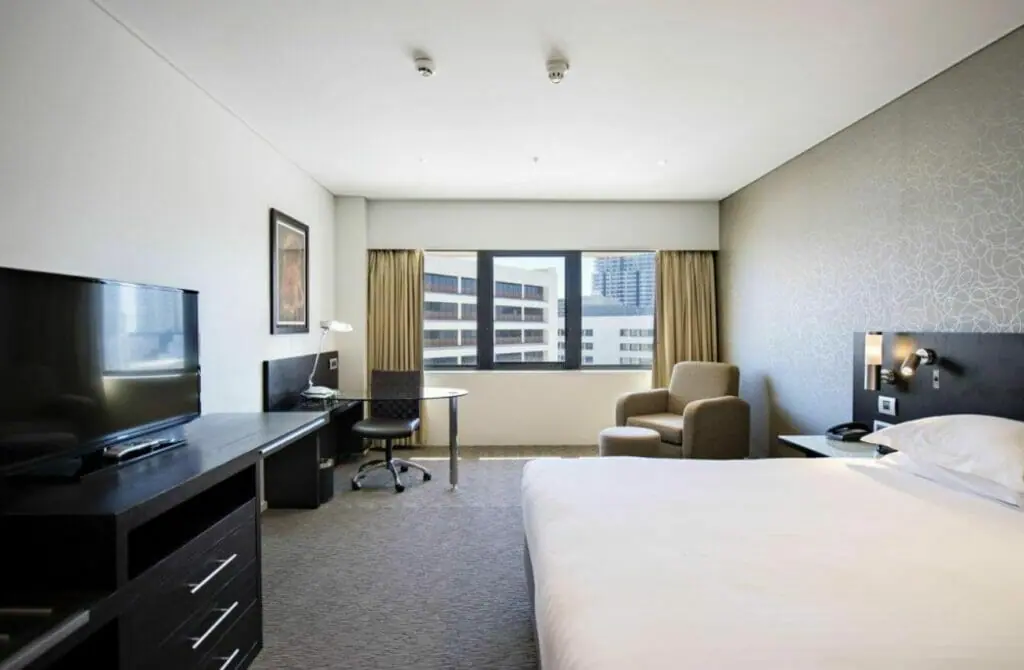 Adina Apartment Hotel Darwin Waterfront ☆☆☆☆☆
The Adina Apartment Hotel, located in the Waterfront Precinct and catering to the gay community, is one of the most popular places for gay travelers in Darwin.
These apartments, which are both cozy and space-efficient, offer a wonderful place to stay in an equally wonderful location because it has everything from movie theaters to food courts to picnic areas and even a "harbor swim" area right in front of the building.
Surprisingly, there are numerous places to kick back and relax. As a result, you have the lounge area, which is inspired by East Asian design and is furnished with black bamboo furniture. The highlight, however, is the café, which features contemporary Aboriginal Australian artwork that appears alive.
The ground floor serves various delectable meals, including several breakfast options, including a full breakfast, a continental breakfast, and just coffee and a breakfast roll on their own. Although they are expensive, each one provides a lot of value.
The café is conveniently located next to the lovely but small pool surrounded by daybeds. A well-equipped fitness center where guests can work out and burn off those extra calories and the availability of bicycles for rent round out the list of amenities.
When booking your stay at the Adina, request a waterfront apartment because they have everything you need for a comfortable stay. Depending on your needs, you can book anything from a standard room to a full-fledged apartment with a washing machine and a fully-equipped kitchen. Yet, each room has a modern bathroom and a color scheme full of brilliant colors.
Chillis Backpackers is regarded as one of Darwin's most affordable and gay-friendly hotels. The hostel is one of the best backpacker hostels in town and the city's heart, just one block from the Esplanade. This peaceful backpacker refuge is only a short walk from Darwin's greatest shops, restaurants, pubs, and clubs, and it has a lot to offer those seeking peace.
To begin with, it is one of the few places in Darwin with a fantastic rooftop terrace, which is a rare occurrence. After a long day of sightseeing, guests can relax in the rooftop hot tub and use the lounging and socializing area. It even has sun loungers and a shady area to relax and converse with other travelers.
The same can be done in a comfortable and cozy common area with many potted plants to liven up the space. Furthermore, the shared kitchen has a perfect adjacent covered balcony where the daily complimentary continental breakfast is served.
Similarly, the rooms here are spotless, and guests can choose between a dorm and a private room. Despite their small size, they are flooded with natural light and have immaculately clean bathrooms. Furthermore, personal security lockers allow you to store your belongings in a safe place.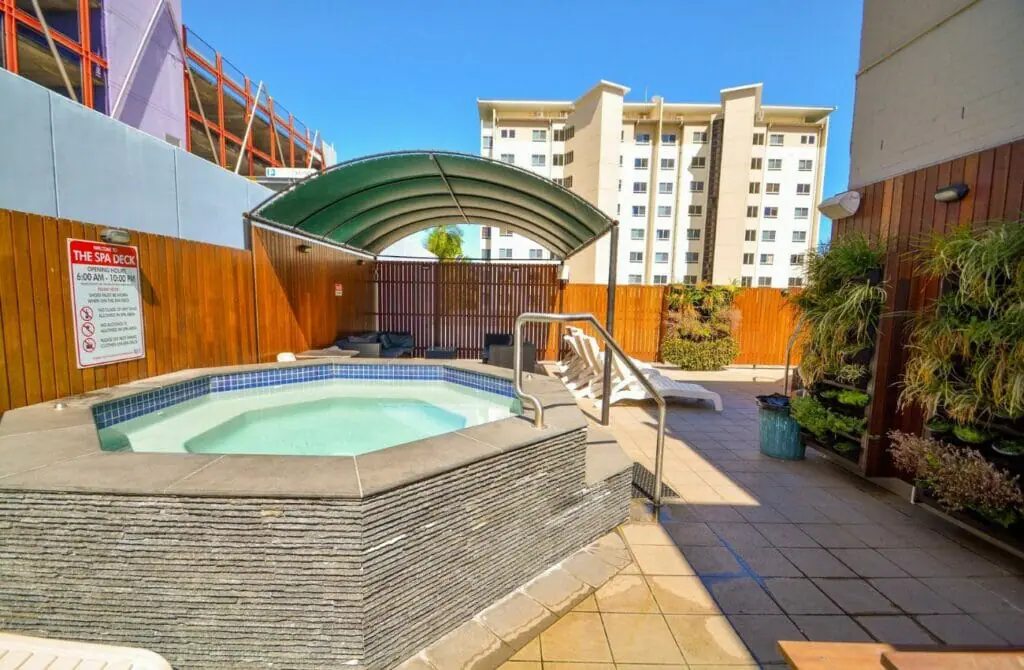 Gay Nightlife in Darwin, Australia
Darwin's nightlife may astound you. You might expect to find pubs or beach bars ideal for hot, tropical evenings, and you will undoubtedly come across such establishments. But there's a lot more to it than that. You can check out these top nightspots to enjoy the city's nighttime.
Exploring the gay and gay-friendly nightlife in a new city can be one of the most exciting and rewarding experiences while traveling – and Gay Darwin is no exception. Not only will you have the opportunity to meet new people and make friends, but you'll also get a taste of the local culture and learn more about the city's LGBTQ+ community.
Going out and experiencing the queer and queer-friendly nightlife in a new city can also be a great way to break out of your comfort zone and try new things. Whether dancing the night away at a gay club or mingling with locals at a gay-friendly bar, you'll have the chance to make memories and create lasting connections.
So, don't be afraid to leave your comfort zone and explore the gay and gay-friendly nightlife in Darwin. You'll be glad you did!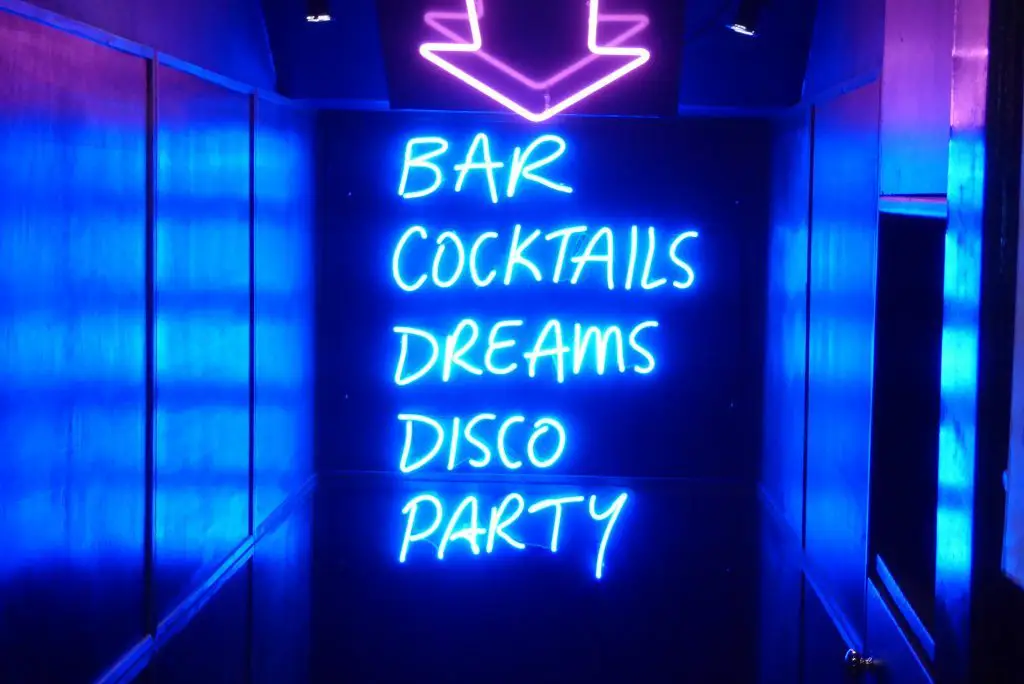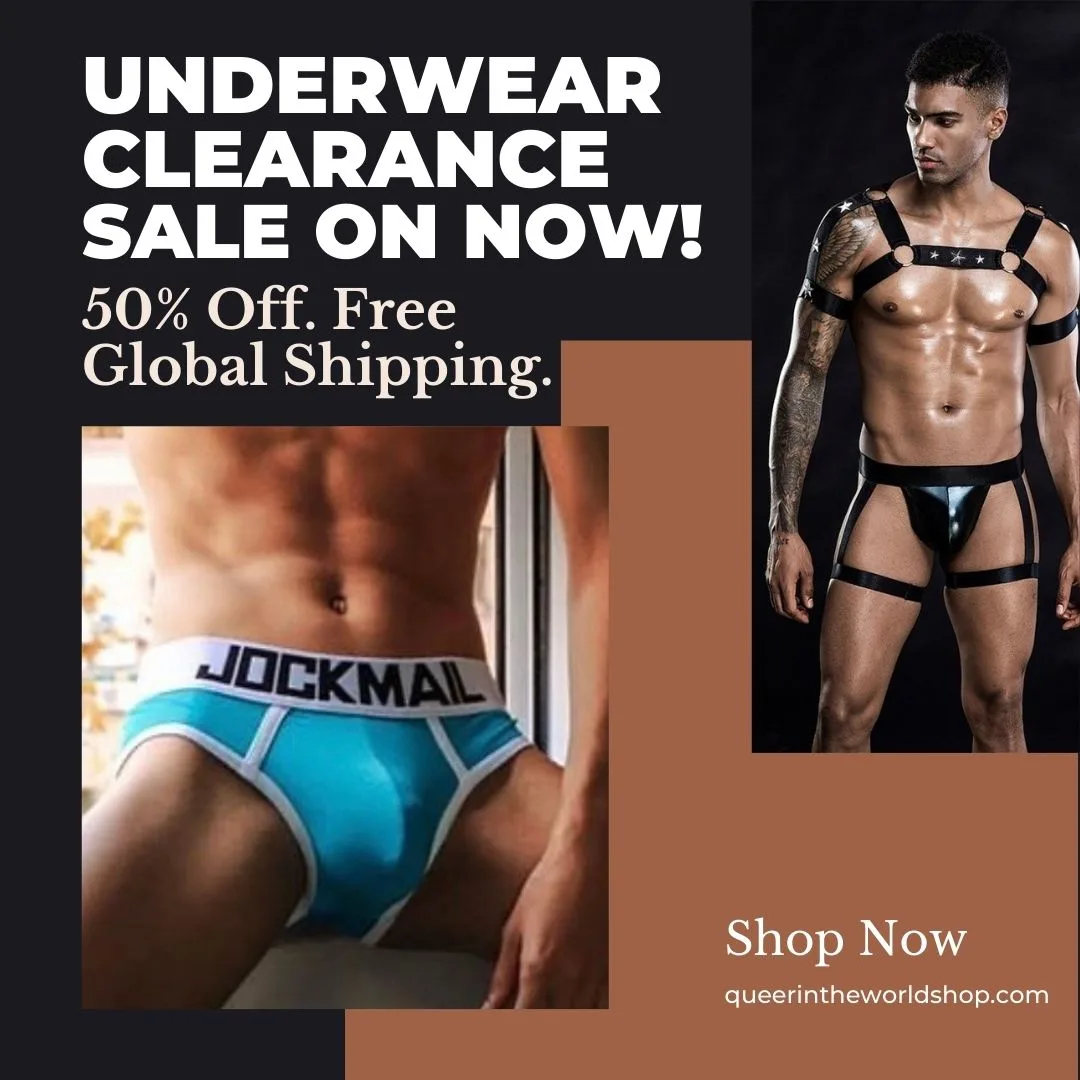 Gay Bars and Clubs in Darwin, Australia
Throb Nightclub, Darwin's sole gay nightlife spot, is also a popular hangout for members of the LGBT community in the surrounding region. The club is only open on Friday and Saturday nights, but it features a range of excellent performers and drags divas throughout those hours.
Downtown Darwin City is the city's main commercial strip, and it is here that you will discover Throb Nightclub and other gay-friendly places. These businesses may be located on and around Mitchell, Smith, and Knucky Streets.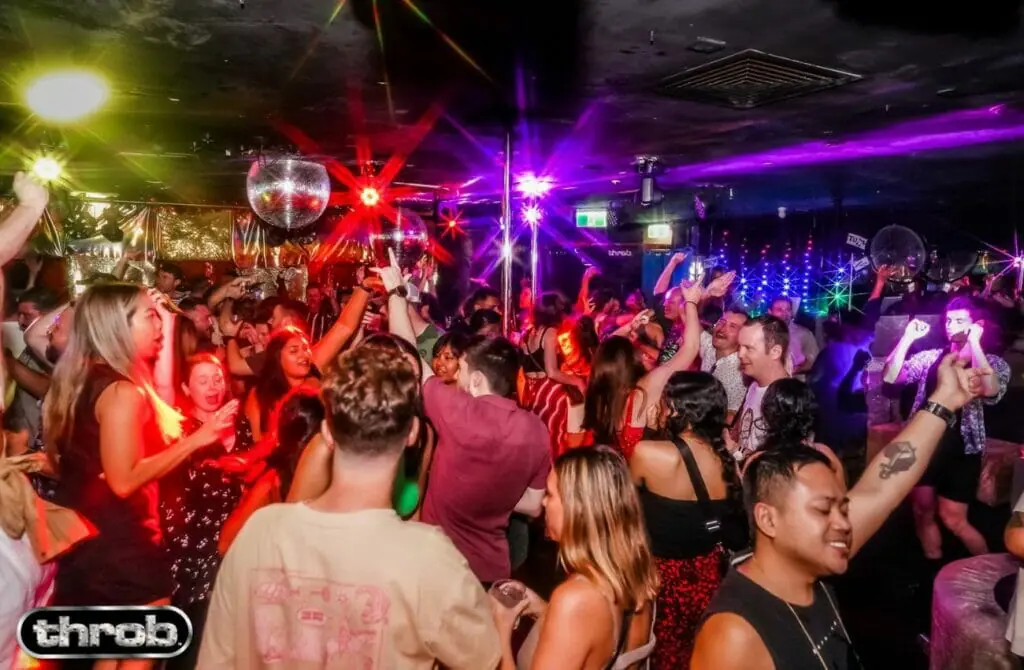 This gay-popular restaurant, café, bar, and bottleshop can be situated at 12 Cavenagh Street. Breakfast, lunch, and dinner are available, as well as snacks and drinks. Members of the Gay Men's Pride group gather here every Thursday at 5 p.m. for drinks and breakfast on the first Sunday of the month at 10:30 a.m. There is also a pool and hotel rooms with full private bathrooms.
Gay-Friendly Bars and Clubs in Darwin, Australia
This updated version of the classic pub is a popular hangout spot for locals and those passing through. If a cold beer or glass of Chardonnay isn't enough to pique your interest, there are also live acoustic sessions, or you can get your groove on the dance floor when the DJs start spinning on weekends.
Wine enthusiasts who enjoy a leisurely evening should look no further than this chic wine bar to spend their evening. It has an extensive wine list that rivals some of the world's most renowned bars in its most important capital cities.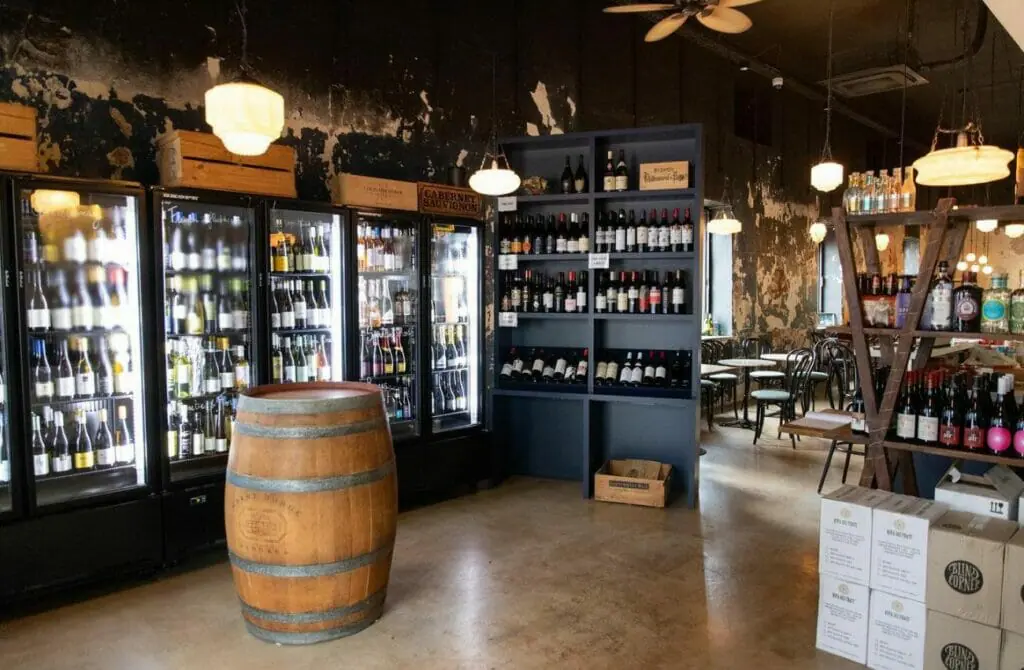 Although this is not a luxurious sailing club, it is one of the most pleasant places to sip a drink while watching the sunset over the Indian Ocean. The charming waterfront café also allows guests to eat alfresco, which is highly popular.
Discover the next big thing in Australian music at Darwin's music venue of choice for musicians. Happy Yess is not a forgery because it only features local musicians and artists and plays original music. This is likely to be the case at their high-quality venue, which includes a bar on the premises.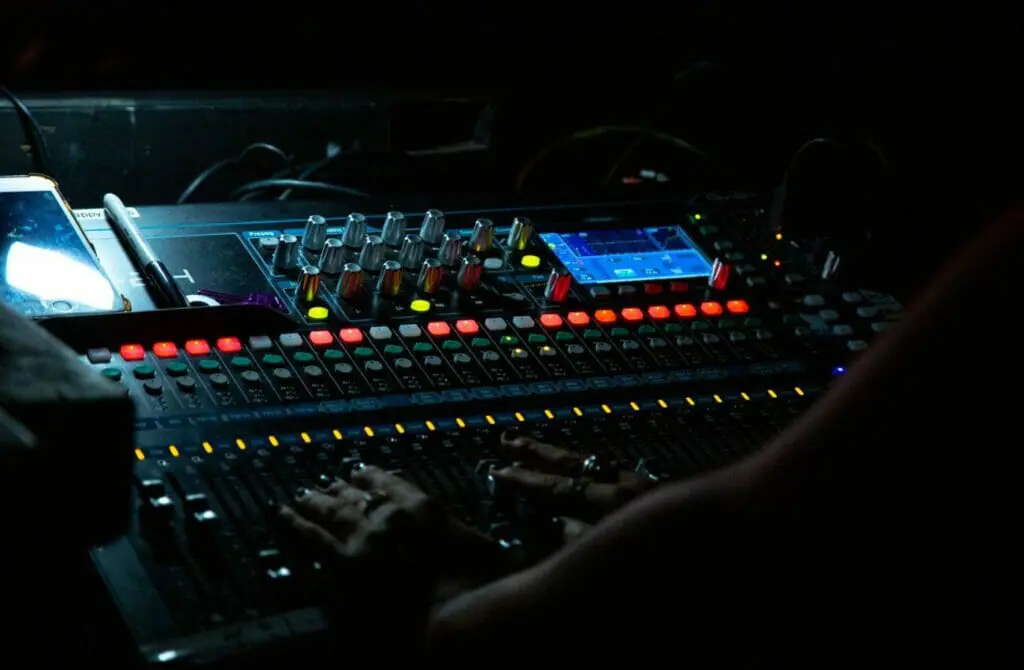 This typical Irish-themed tavern sells Guinness and Kilkenny on tap. It also offers air conditioning and a large patio with street views. Shenanigans' restaurant, which has received several honors, is famed for its hearty Irish stew, and the venue also organizes regular karaoke nights, quiz nights, and live music.
Monnies, also known as Monsoons, is conveniently located on Mitchell Street. It used to be a movie theater but has since been transformed into a laid-back, stylish restaurant and bar. The menu includes pizza, burgers, wraps, pasta, and steaks.
The Lizards Sports Bar is a massive establishment with dining and bar areas and large screens showing sporting events. The menu offers a mix of traditional pub fare and modern dishes, ranging from salads and light snacks to heartier options like steak, pizza, and many more.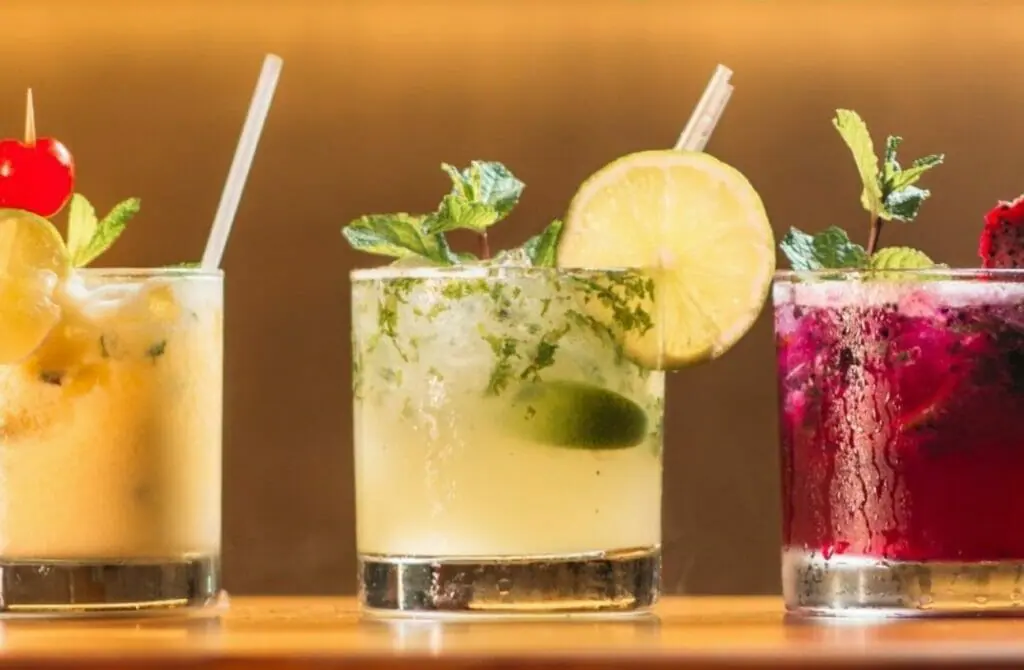 Gay-Friendly Cocktail Bars and Clubs in Darwin, Australia
In this hip microbrewery pub, the beers are just as laid-back as the general vibe of the place. They have a changing variety of 18 beers on tap, and their unique creations are brewed directly on the premises in one of their six tanks. Are you not into beer? There is no problem. Mocktails, cocktails, and wines all satisfy the thirst similarly.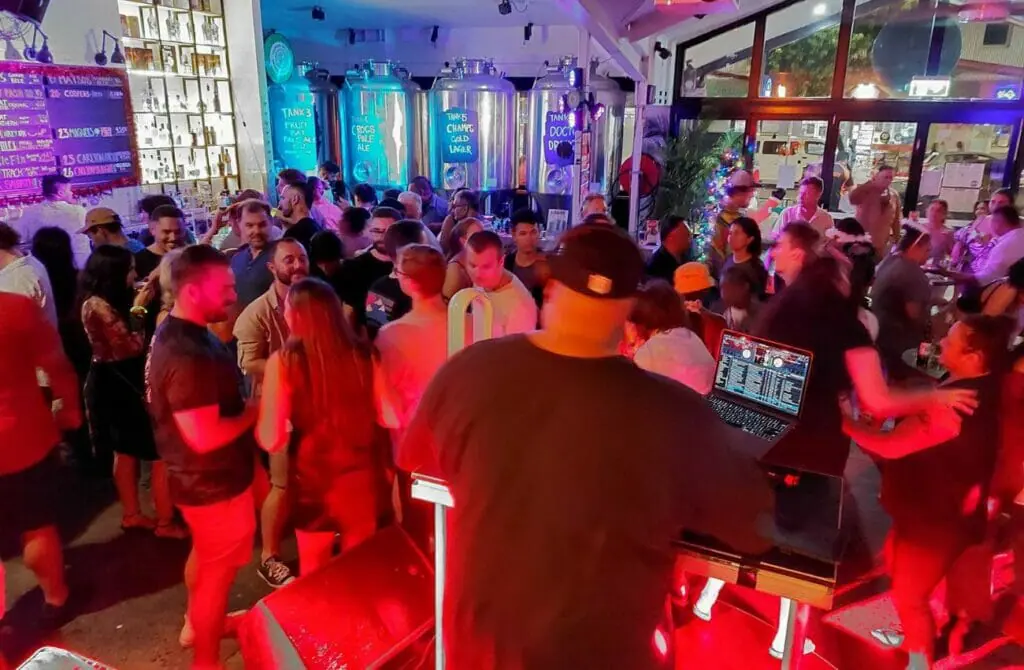 It would be best if you come here whenever the laid-back vibe of Darwin makes you crave luxury and sophistication. A smart, well-dressed crowd with a desire for the good life combined with a stylishly minimal backdrop (in terms of décor and technology) equals a night out worthy of a selfie.
The Deck Bar's claim to be Darwin's premier outdoor party and dining venue is scarcely exaggerated. The beautiful open-air site has live music every night and provides famous brunch entrees, as well as over eighty different varieties of beer and a wide range of drink alternatives. Despite its modern exterior, the inside resembles a Northern Territory pub.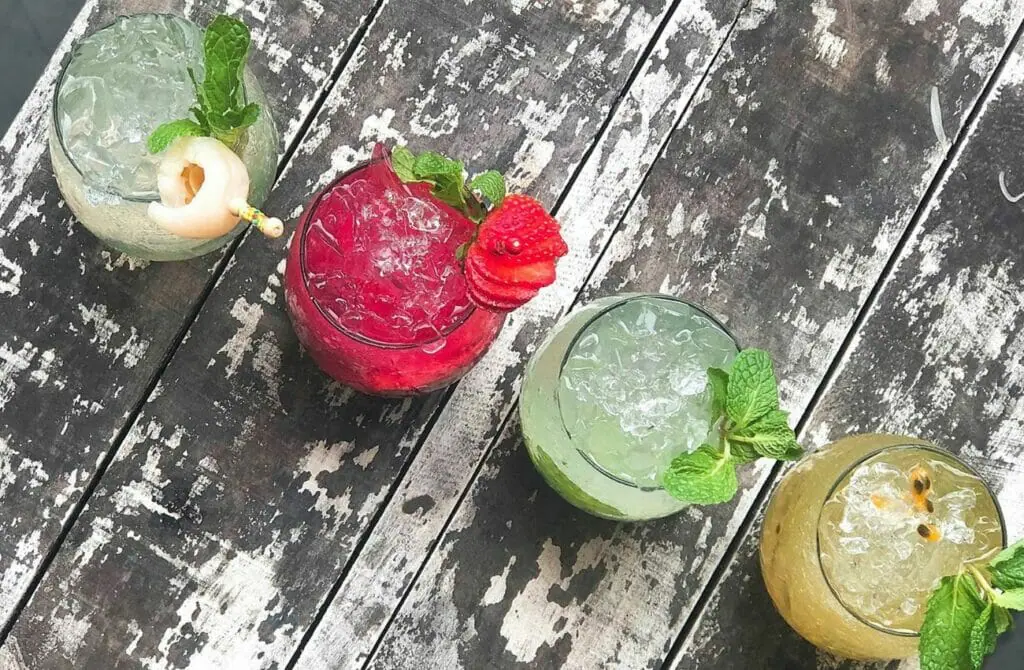 Gay-Friendly Rooftop Bars and Clubs in Darwin, Australia
While it is not officially a rooftop bar, we consider it one since it is on a high level, has an outdoor space, and offers great views. The Oyster Bar is located in the heart of Darwin's waterfront zone, making it a great place to enjoy the beautiful sea views.
The modern waterholes have a killer range of Australian wine and beer, making it an excellent place to start a night out on the town or spend the whole evening.
The skilled staff at the bar is always ready to lend a helping hand and advise as you choose the delectable food that will go best with your nightcap. The vegetables and fruits are collected at the height of their freshness and are organized seasonally to ensure year-round perfection.
The Oyster Bar will exceed your expectations, whether you desire ice-cold fresh oysters or a refreshing, chilled beer on a hot summer day.
A visit to Darwin's Rooftop Restaurant is required to take in the breathtaking scenery. The stunning venue on The Frontier's top floor is impressive, memorable, and well-polished. This is the ideal location to witness an unforgettable fiery sunset over Darwin, providing unobstructed views in all directions.
Alternatively, you can enjoy the picturesque views of the ocean, the city, and the surrounding area. In addition to taking in the breathtaking scenery, you can enjoy a memorable meal or drink here.
The wine list includes selections from each of the country's most prominent wine-producing regions, and the beer list will have you scratching your head and debating which one to start with.
If you're searching for a more upmarket experience, we offer all the standard cocktails and a limited selection of fruity mocktails to whet your appetite. When you leave Rooftop Restaurant, you will have been happy, wined, and dined. Come for a drink and stay the night.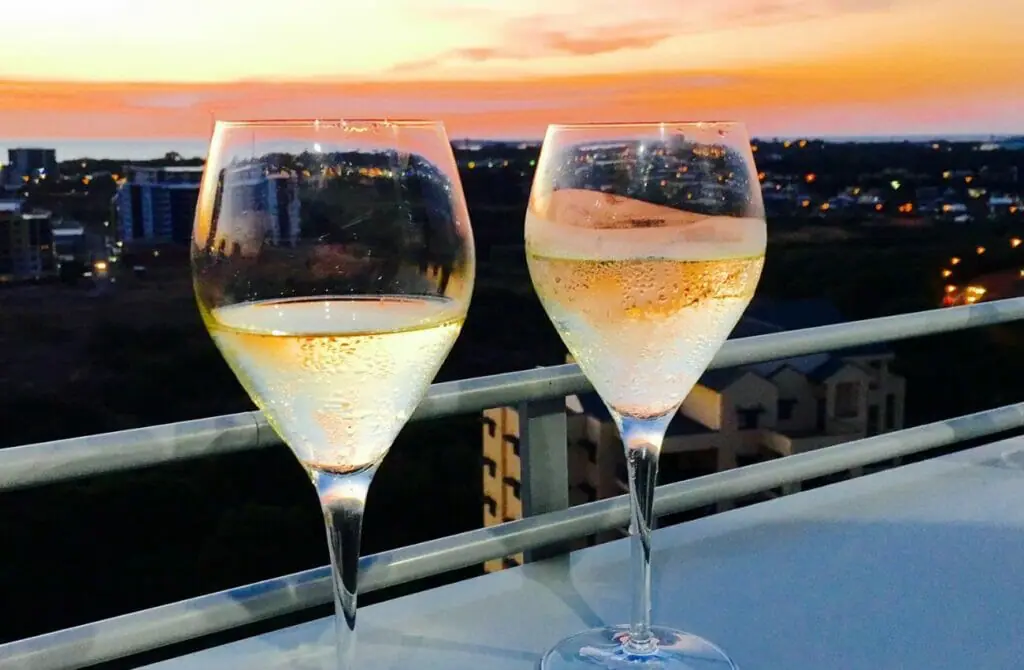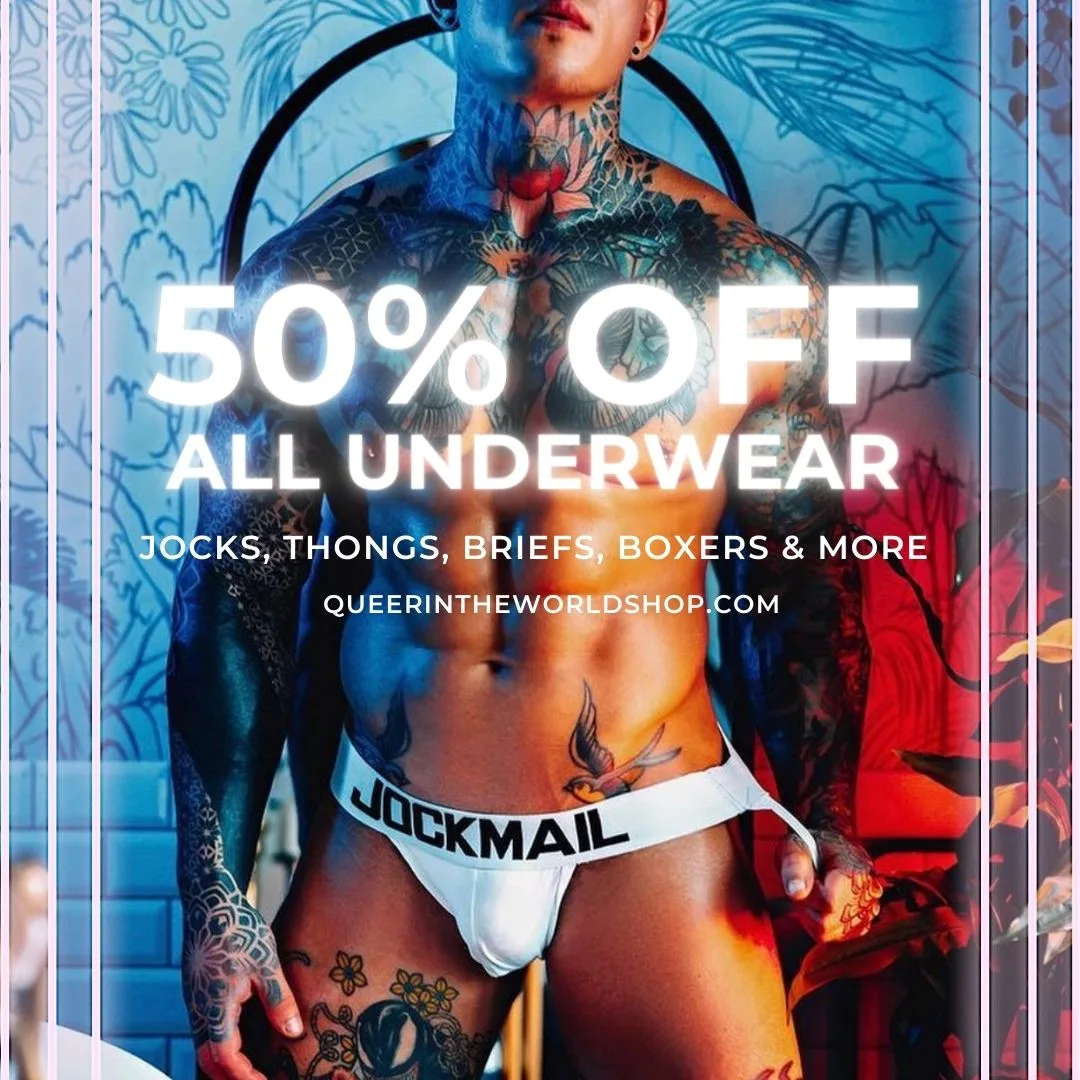 Gay Map Of Darwin
Finding it hard to envisage where everything is in Darwin? Hopefully, this queer-centric map helps where we have marked all the bars, clubs, parties, hotels, saunas, massages, and more will help you stay in the spot best suited to you!
Gay Map Of Darwin
Finding it hard to envisage where everything is in Darwin? Hopefully, this queer-centric map helps where we have marked all the bars, clubs, parties, hotels, saunas, massages, and more will help you stay in the spot best suited to you!