Austria's natural beauty and rich cultural attractions, such as historical sites, music of all genres, a dynamic art scene, delectable cuisine, and friendly hospitality, have gained the country worldwide acclaim. Graz, Austria's second-largest city, is one of the country's best-kept secrets. The city's gay scene and nightlife are more reserved.
The city of Graz is Styria's provincial capital in southern Austria. The ancient old town's Hauptplatz, or main square, is in the heart of it all. This old city in southern Styria has much to offer, especially for those interested in food, history, and the natural environment.
Gay Graz is a picturesque city in Austria's southern area, about an hour's drive from the border with Slovenia. The city center is filled with old architecture influenced by Renaissance painters and various historic structures. Graz emanates sophistication and refinement, and when paired with the city's wide variety of activities, it makes for an outstanding Austrian tourist destination.
It is one of the most beautiful cities in Austria to travel to since there are so many unique places for tourists to admire.
Austria is one of the most progressive nations in the world regarding LGBT rights. Sexual behavior between persons of the same gender has been lawful in Austria since 1971, including male and female same-sex couples.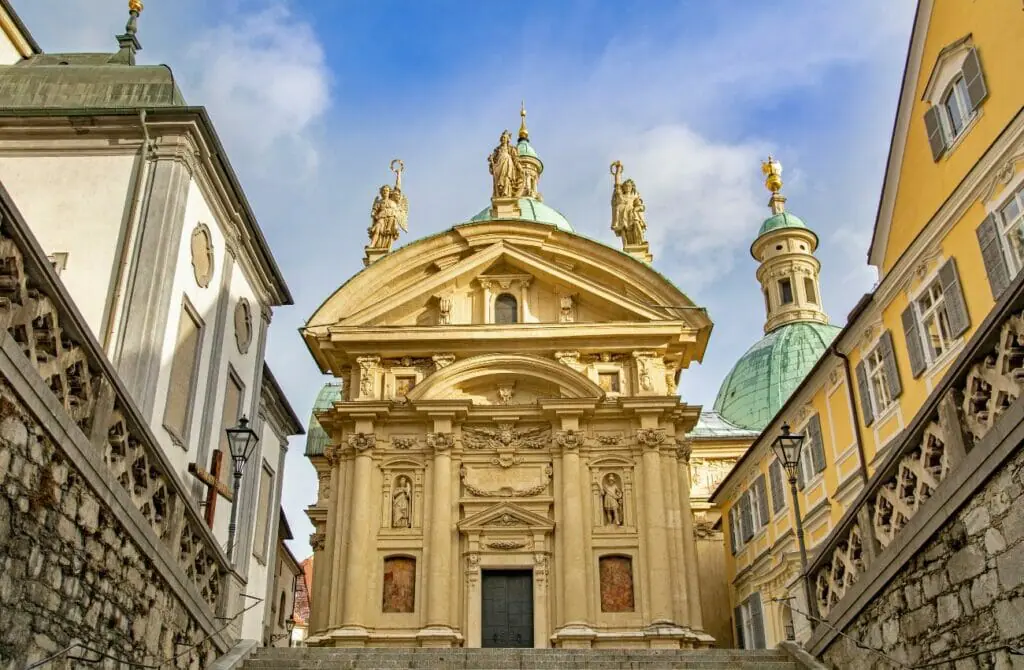 Countries were required to modify their laws and attitudes regarding sexually diverse minority groups when they joined the European Union in 1995. Austria started recognizing registered partnerships in 2010, and adopting stepchildren became lawful in 2013. The consent age for gays and bisexuals is 14, the same as for heterosexuals.
With the centuries-long influence of Roman Catholicism, it is not surprising that many people see Austria as archaic and behind the times when it comes to marriage between persons of the same gender.
Yet, as times have changed and become more modern and liberal, Austrian society has moved away from the church to build new laws and cultural notions concerning sexual orientation and gender identity. It's worth noting that same-sex marriage became legal in 2019, as did the opportunity for LGBT+ people to serve in military services openly.
Graz has always been a popular tourist destination due to its position on the Mur River. A highlight of the trip is the tour of the city's numerous historic buildings, particularly those in the Old Town with their different Baroque façade.
Without question, the city is the most significant in the region. It is the ideal blend of urban strolls through little alleys and wonderful outdoor hiking locations in the surrounding region. You may have access to many cultural and artistic activities inside the city's majestic buildings.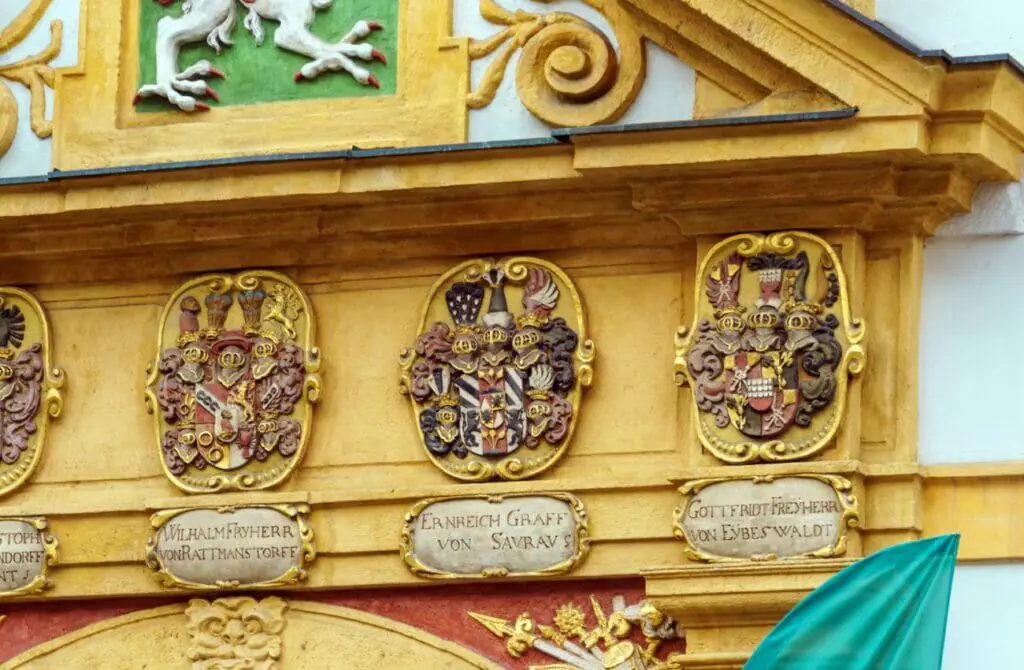 Attractions in Gay Graz, Austria
As a new visitor to Gay Graz, there are plenty of things to see and do, regardless of your sexual orientation. One of the best ways to experience any new city is to visit some of its most iconic landmarks and attractions, including historical monuments, museums, and art galleries.
We also love gazing at architecture up close, exploring parks and gardens, sampling the local cuisine, visiting local markets, and attending cultural events such as festivals, concerts and shows.
Even as the out-and-proud queer we are, we still love to explore the city and its culture in the same way as everyone else. Doing so allows us to learn more about the city and its people and better understand the local culture. As such, these are our favorite must-see attractions in Graz.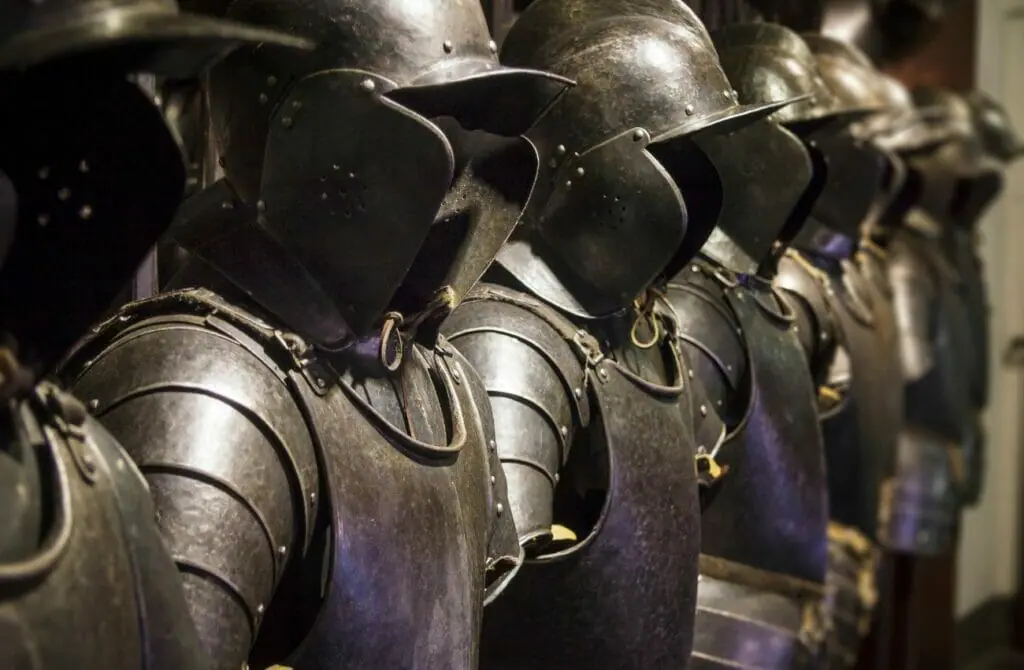 If you have even the tiniest curiosity about ancient weapons and combat tools, the Styrian Armoury will be an utter delight to explore. It has the most extensive collection of weaponry and armor ever gathered, with over 30,000 items.
Since Styria was historically one of the most significant battlegrounds in the struggle against the Ottoman Empire, a state armory was created to furnish firearms to the local inhabitants.
The original building houses a museum of the spectacular collection of weapons and armor that could be saved. The armory is magnificent, with racks of weapons like spears and pikes, shelves full of guns and pistols, and heaps of entire suits of armor and artillery pieces like cannons and mortars.
The armory also houses armament such as cannons and mortars. The vastness of this magnificent collection may be appreciated by everybody, not only those especially interested in military antiques and artifacts.
The Schlossberg is a forested hill formerly a fortress but has since been turned into a public park. It is one of Graz's most distinctive features, standing proudly in the city's heart.
The Schlossberg has been a key feature of the city's fortification and defensive system since the 10th century. Its history may be traced back to when it was originally inhabited. All that remains is Graz's iconic clock tower, one of the city's most prominent tourist attractions.
The Schlossberg is a magnificent park with an elaborate staircase network that weaves its way up the hill, making it a perfect spot to see the city's attractions.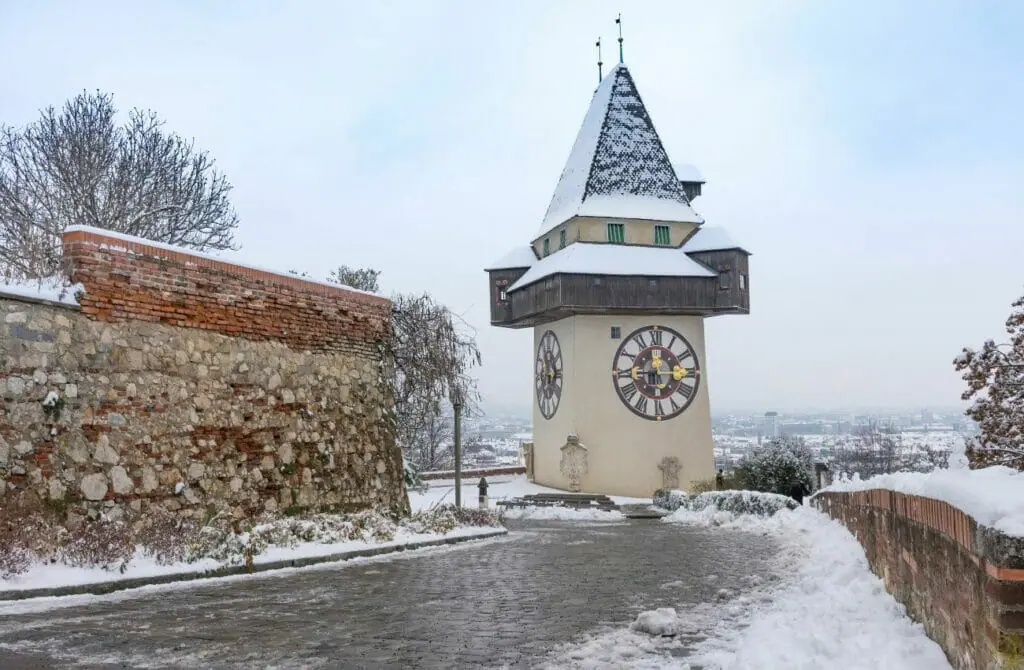 Mausoleum of Ferdinand II
There aren't many mausoleums in Europe that can rival Ferdinand II's Mausoleum in magnificence and scale. It is believed to be one of Europe's most spectacular mausoleums. Ferdinand reigned as Holy Roman Emperor from 1619 and 1637, during which time he was significantly involved in the horrific Thirty Years' War.
On the place where he was put to rest, his tomb was erected, which serves as a memorial to his rule and has very lavish and beautiful architecture and designs.
In addition to the tomb housing the Emperor's parents' remains, the inside has sculptures of Jesus, paintings depicting biblical events, and paintings of Ferdinand himself. The Mausoleum is a magnificent structure that is a must-see for anybody interested in history and religion.
This museum stands out against the orange colors of the bulk of the buildings in Graz's old town, which have tiled roofs and help define the neighborhood's identity. When closely examining this interesting structure, you'll understand why it's been dubbed "the friendly alien."
The Kunsthaus roof canopy is designed like a strange blue shell, and the building is notable for its unique architecture. The Kunsthaus's modern art collection is remarkable, with displays dating from the 1960s forward. Moreover, Kunsthaus has a fantastic design.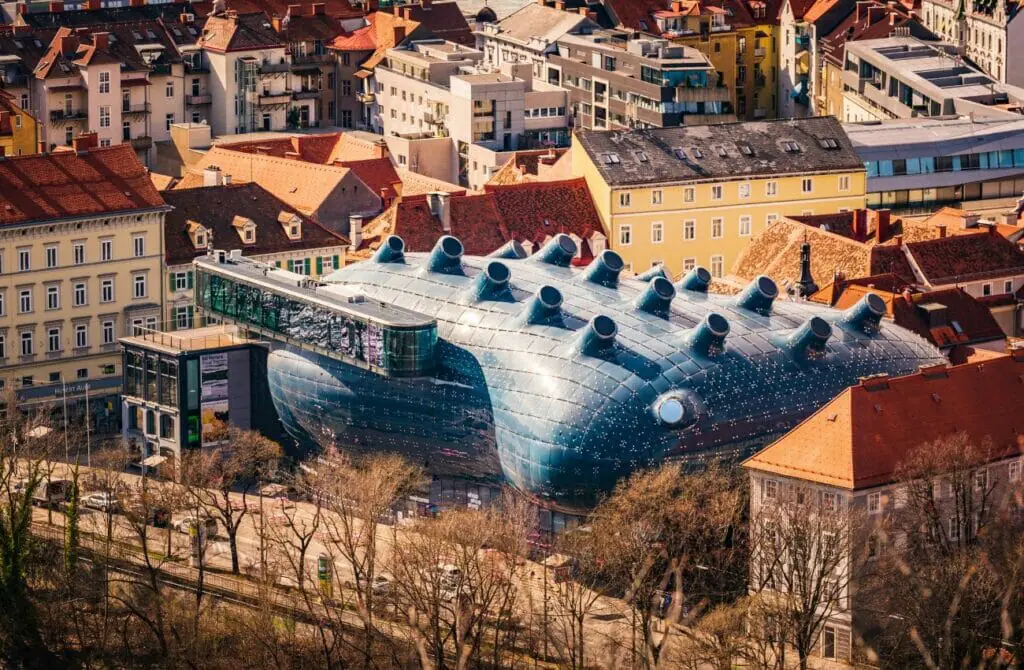 The Eggenberg Palace has considerable historical and cultural significance in Graz and Austria as a whole. The palace is a symbol of Styria's formerly strong and important region. The palace is located in Graz's western district, in the Eggenberg area. Gorgeous parks and gardens surround it, and it serves as a symbol of the Styrian kings' power and wealth.
Visitors may see the brilliantly decorated state chambers, the intriguing planetary room full of frescos, the Planetary Garden, and the Pavilion. The Eggenberg Palace is a must-see for everyone interested in learning more about Styria and this region of Austria.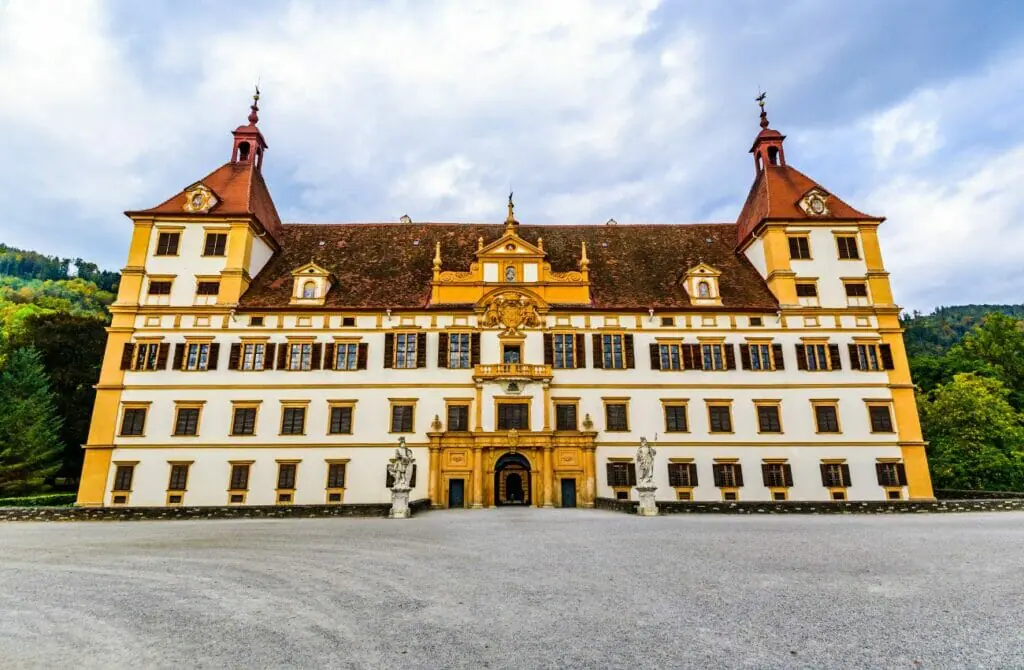 Herz-Jesu-Kirche
A stunning specimen of Neogothic architecture sticks out like a sore thumb among the throng. This relatively new church is easily accessible and should be at the top of your list of things to do in Graz since it is only a short distance from the city center.
Orange and white are utilized to create a contrasting color scheme on the outside of the church, which was erected in the 1800s and has an exterior design evocative of previous decades' Gothic architecture. The bell tower, Austria's third highest building, is topped with a pointed green roof.
The inside of this beautiful structure is richly ornamented. One of the most notable elements is a spectacular circular stained glass window that rests above the organ pipes and allows light to fall through on the congregation seats below. This window is positioned in the ceiling dome just above the congregation seats.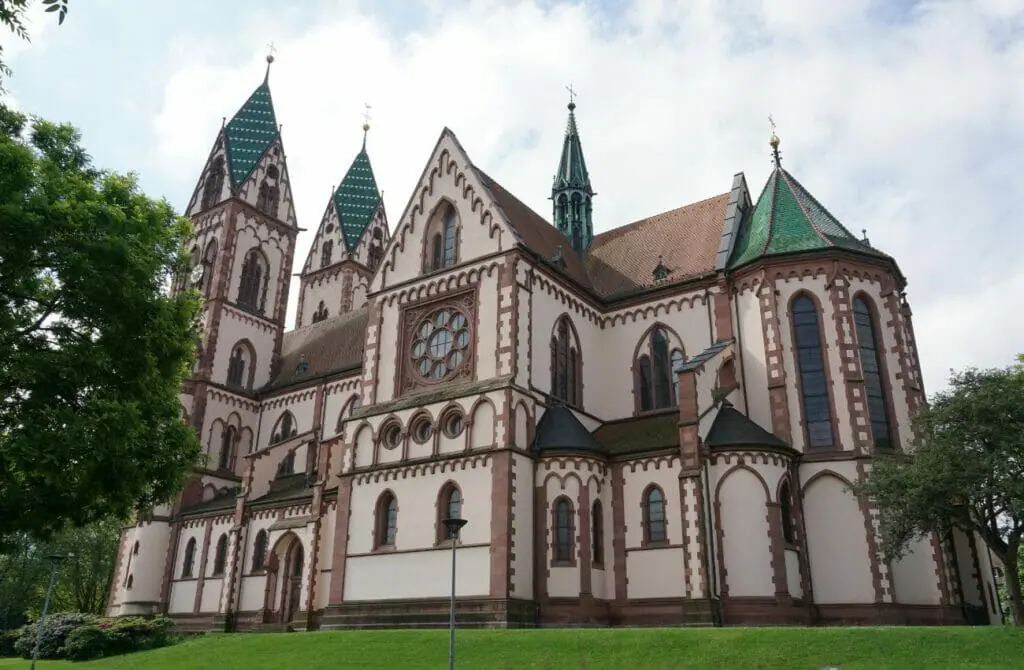 Mariatrost Basilica
The Basilica is a massive monument well-known as a center of religious pilgrimage across Styria. It is located in Mariatrost, a neighborhood about 20 minutes outside Graz's city center. The Basilica is reached through a 200-step staircase studded with statues of historical figures and angels. Sculptures on all sides encircle these stairs.
One of the main attractions inside the church is a lovely shrine to the Virgin Mary, several intricate frescoes, and the pulpit. The building's exterior is baroque, with two large symmetrical towers and a pale yellow façade. The closeness to a variety of restaurants as well as the tramway museum demonstrates that the relatively short travel is well worth it.
Rathaus
The Rathaus, situated in the heart of Graz's historic area, has served as the city hall for over a century. It has seen various architectural alterations, shifting from a Renaissance edifice to the neoclassical structure it is now.
The stunning town hall, which shares a great front with the Budapest parliament building, is topped by a beautiful dome. Both structures include white columns and crenulations, while the Budapest parliament building is topped with a dome.
The building is positioned in a prominent location at one end of the "major plaza" in Graz. This region is home to a large fountain dedicated to Archduke Johann, an important figure in the history of Styria's development. The buildings surrounding the plaza each have distinct attractiveness, while market stalls where merchants sell their products occupy the bottom section of the area.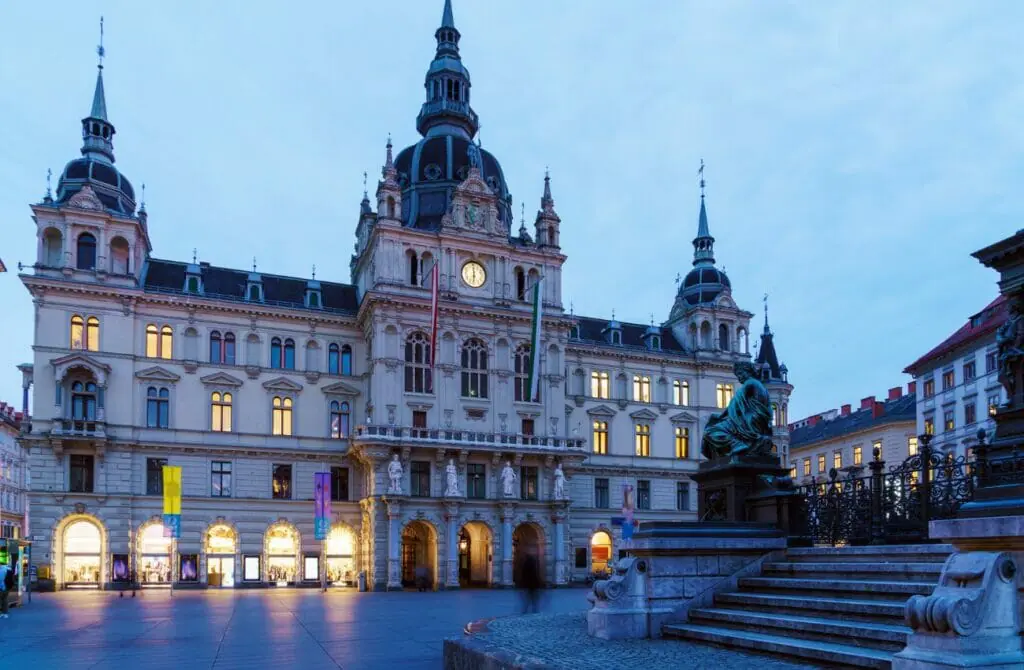 Graz Botanical Gardens
This haven of greenery and natural beauty symbolizes Graz's particular style and architecture. It also features several greenhouses in the shape of an armadillo that combine to form an unusual design. Plants, exotic flora, cacti, and other natural elements are kept inside these beautiful greenhouses, divided into four climate zones.
Since there is no admission fee, it is a wonderful place to visit to learn about the interesting range of plants found here while keeping your travel expenditures minimal.
The Murinsel
The Murinsel was planned and erected as part of the festivities celebrating Graz's European City of Culture selection in 2003. The Murinsel was created to honor that the Mur runs through the heart of Graz.
The Murinsel is a magnificent glass-paneled dome that seems to float on the water and is suspended above the river by two bridge walkways. Within is a children's play area and a café, both of which include seating spaces with views of the river.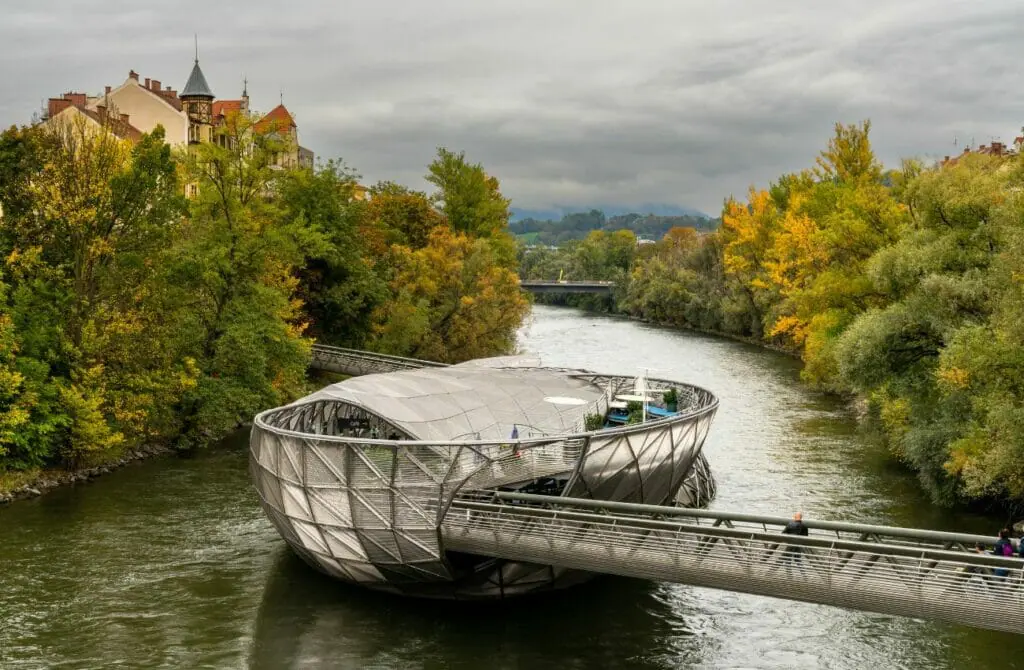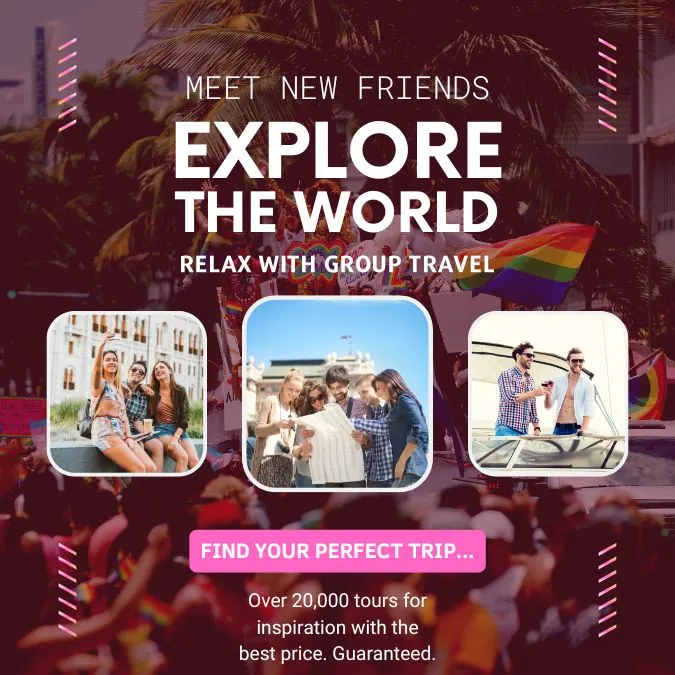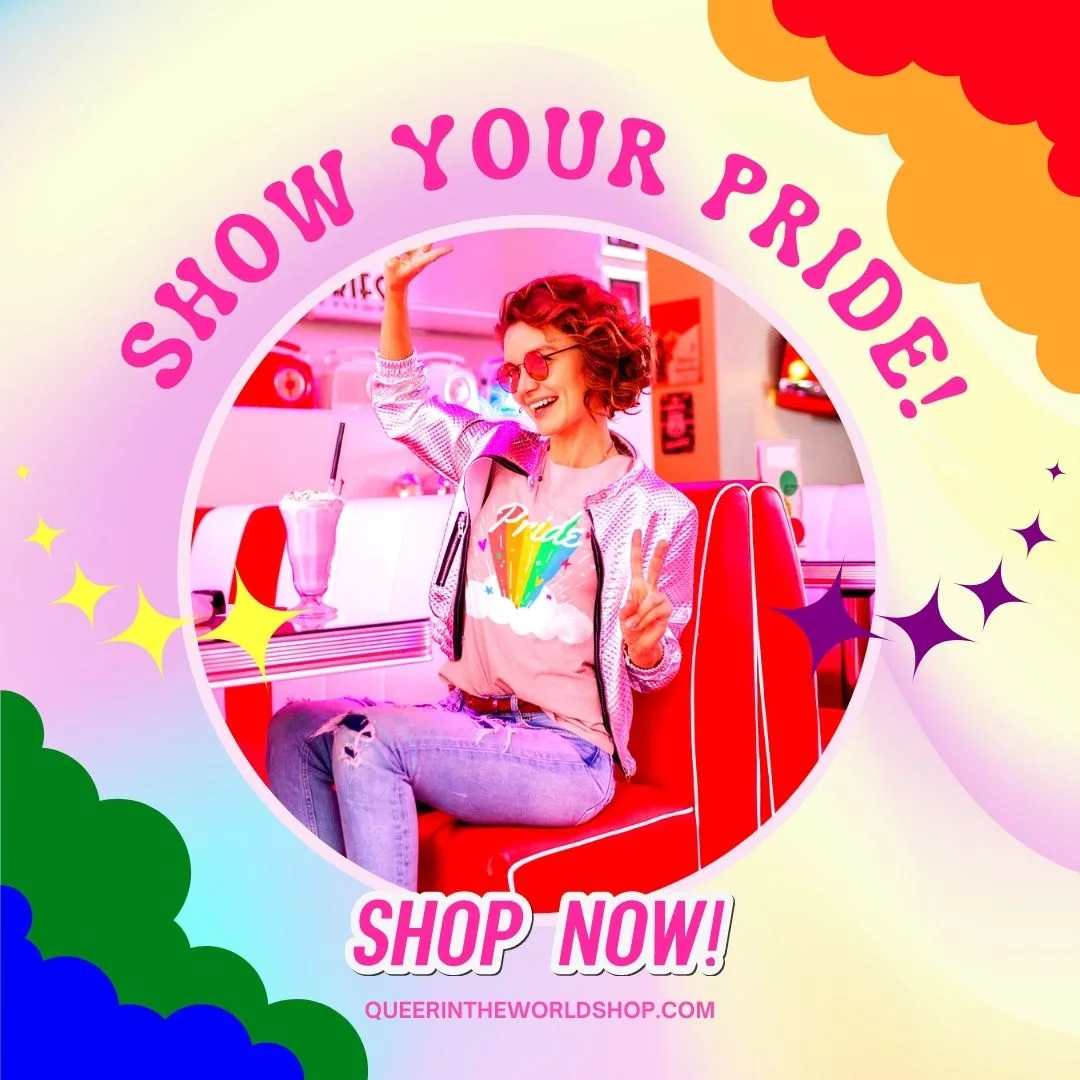 Gay-Friendly and Gay Hotels in Graz, Austria
Being gay-friendly accommodation means that the establishment is welcoming and inclusive to guests who identify as LGBTQ+. This can include, but is not limited to, having policies and practices that demonstrate a commitment to creating a safe and inclusive environment for LGBTQ+ guests, such as non-discrimination policies and providing support and resources for LGBTQ+ travelers.
Some gay-friendly accommodations may also provide amenities specifically catering to the LGBTQ+ community, such as rainbow flags or literature about local LGBTQ+ events or resources. Furthermore, gay-friendly accommodations may be located in an area known for being LGBTQ+ friendly.
While Graz does not have any specifically gay hotels or resorts, these are the most fabulous and pro-actively gay-friendly hotels in Graz. There are also hundreds more hotel and hostel options in Graz if none suit your desired budget, facilities or area – but these are the best hotels according to other gay travelers and us.
Whatever your needs are, Graz has you covered.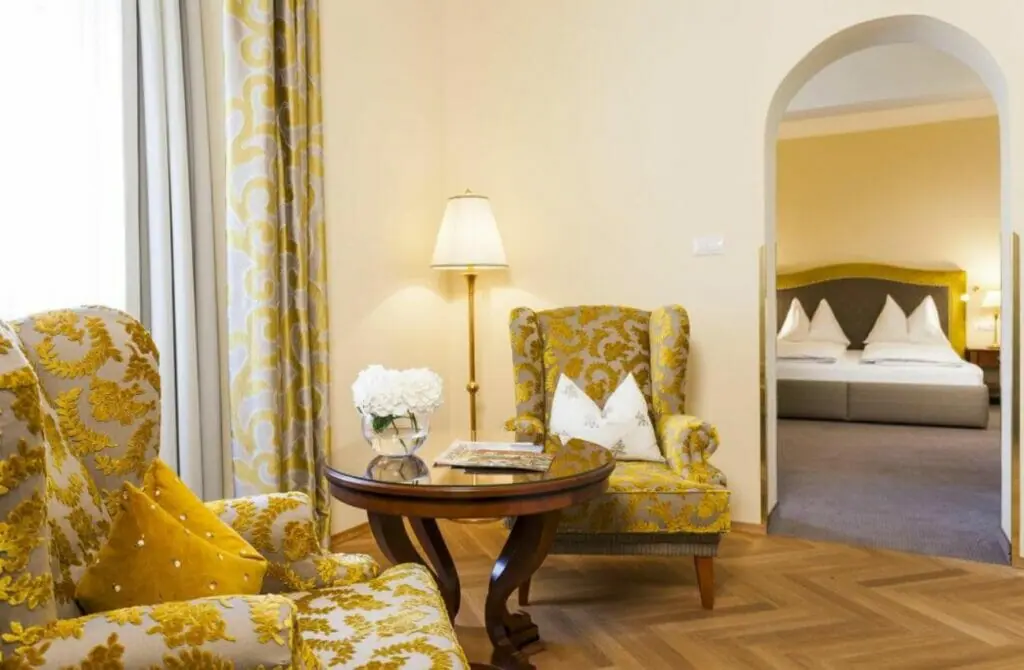 Parkhotel Graz – Traditional Luxury ☆☆☆☆☆
The Parkhotel Graz – Traditional Luxury is a five-star property in the heart of Graz. As you check into this hotel, you will be astounded by the variety of required and premium facilities available. Moreover, the hotel prioritizes ensuring that every guest is treated with the best comfort throughout their entire stay at the facility.
Guests staying at this hotel have access to various fascinating activities that can be enjoyed throughout the day. During the day, you may visit the spa for a facial treatment or swim in the outdoor pool while appreciating the resort's stunning natural environment.
All of these activities are accessible all day. Those who want to get some additional exercise have access to a fitness facility that is fully equipped with all the required equipment.
All of the rooms at this hotel were designed with the hotel's customers' comfort and convenience in mind. This location is ideal for the night after a long and interesting day since the lodgings give the appropriate circumstances for a comfortable night's sleep. It would be tough to resist the urge to spend the whole day lounging on the beautiful bed in the suite.
The on-site restaurant is well-known in the neighborhood for the exceptional quality of its regional cuisine and wine cellar. During the summer, Parkhotel Graz – Traditional Luxury visitors may enjoy extra attractions like the Rose Garden, the Winter Garden Café, and the Cocktail Lounge.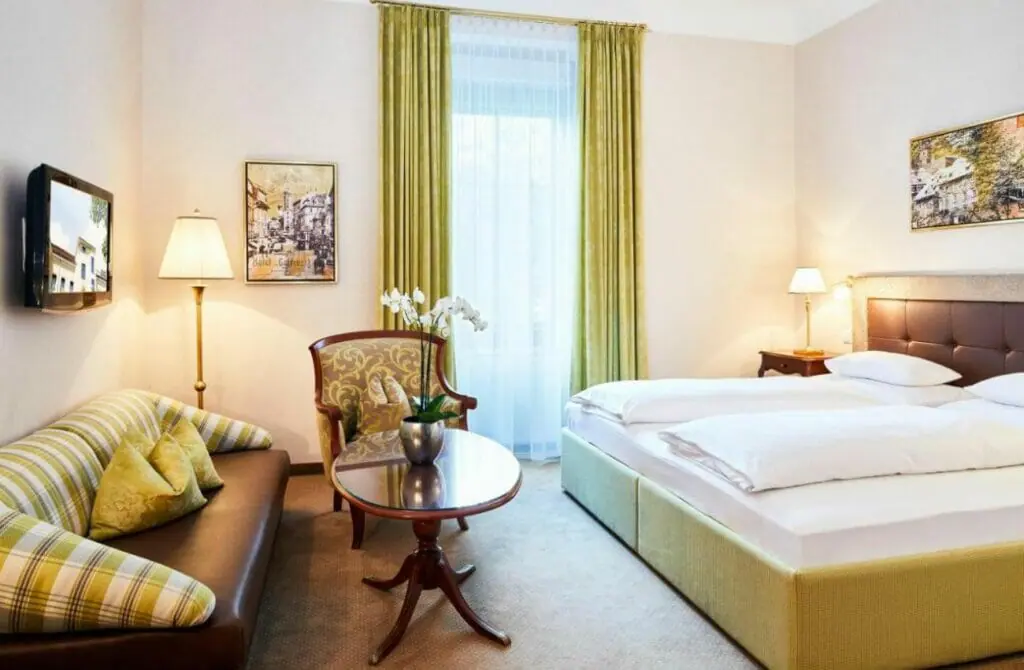 The Hotel Süd Graz is a four-star design hotel located in a peaceful region of Graz. The stunning architectural design that was meticulously crafted will take your breath away as soon as you step through the resort's main doors. You can also expect to be greeted warmly by a kind and knowledgeable staff, with personnel eager to answer any questions.
There will never be a shortage of intriguing things to partake in during your stay at the hotel. Guests can relax and cool down in the indoor swimming pool. You may also give your skin the attention and care it needs by visiting the hotel's spa and utilizing its amenities.
In addition, the hotel features a fully equipped gymnasium that guests who want to maintain their health may use to burn off any extra calories and stay in shape.
Every room features a comfy bed with plenty of space for visitors to spread out and sleep well. Hotel Süd Graz guests may begin their day with a breakfast buffet every morning.
Visitors staying at the resort can unwind with a drink at the bar or take in the scenery as they watch other guests enjoy the pool. Customers can choose from various alcoholic and non-alcoholic beverages at the bar open from 06:00 to 22:00.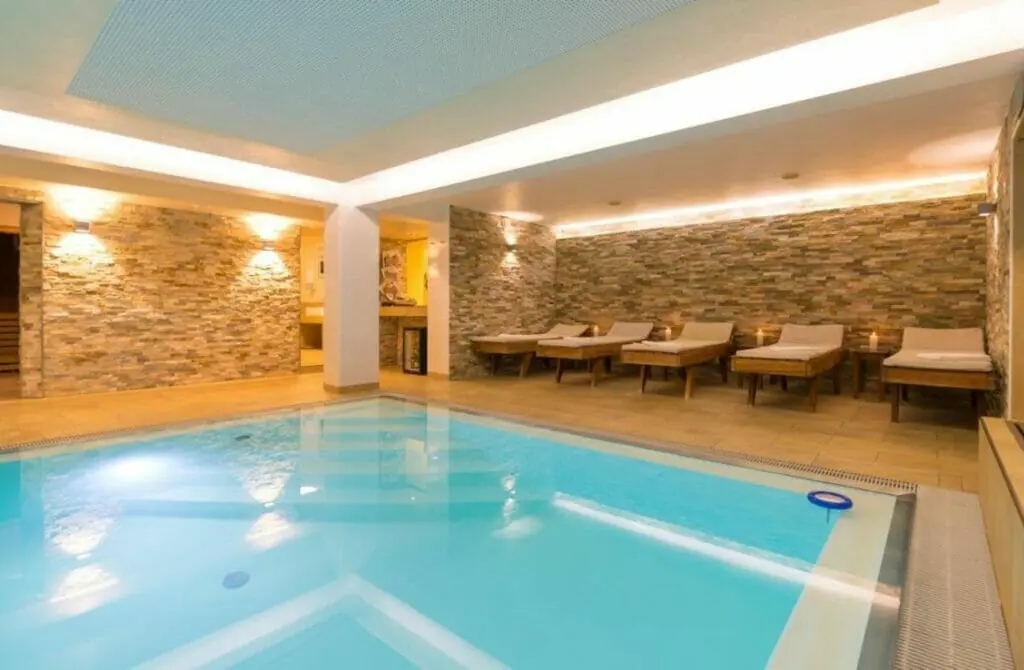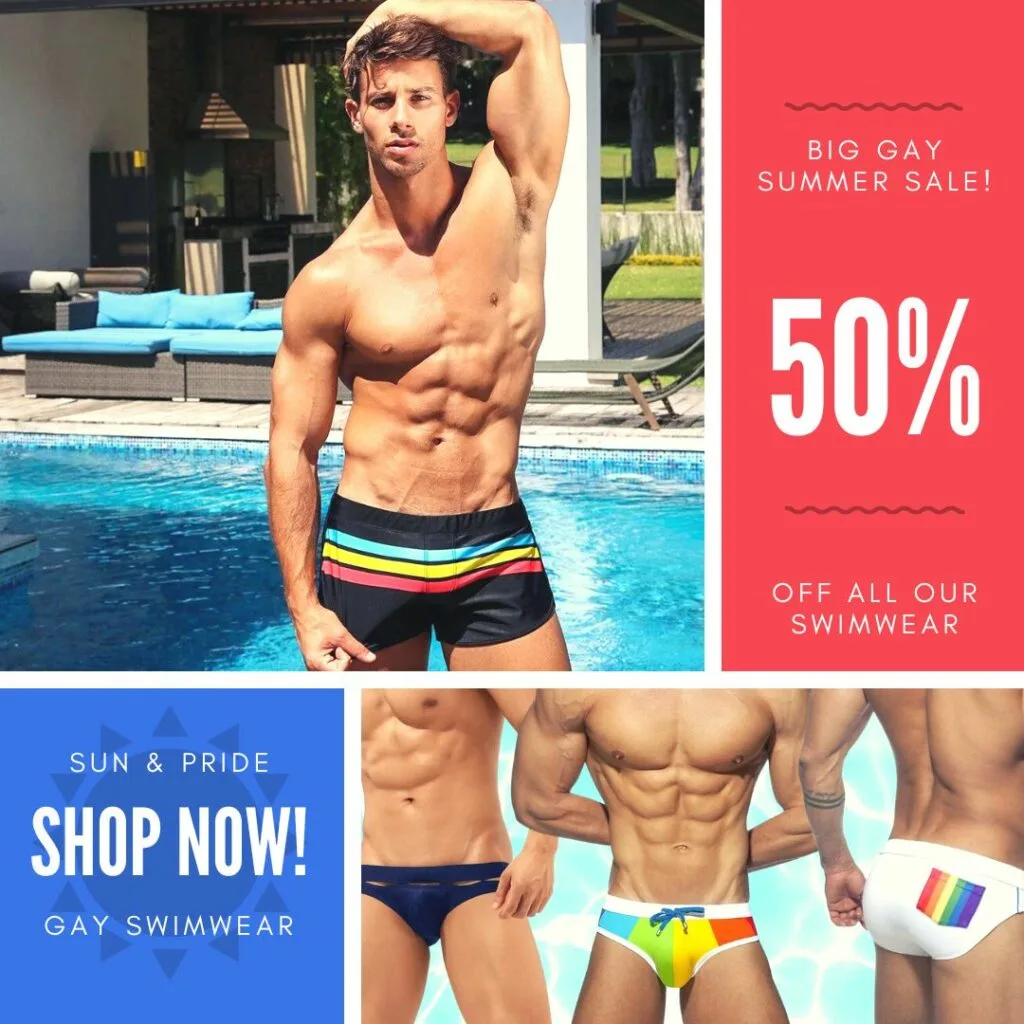 The a&o Graz Hauptbahnhof ☆☆☆☆☆
The a&o Graz Hauptbahnhof opened in the spring of 2013 and has since added to the beauty of this Mur city with its charming and modern accommodations. It is an affordable option for housing in the city, assuring that tourists have a great experience throughout their stay.
This hostel provides a variety of various housing choices to meet the varying needs of its customers. Guests may reserve a single, double, or family room according to their requirements and preferences.
The rooms have been meticulously designed to meet the needs of each unique guest. There should be no doubt about the availability of both pleasant and appropriate beds for sleeping. This wonderful hostel is worth visiting for several reasons, including those mentioned above.
The newly built a&o Graz Hauptbahnhof is worth a visit in and of itself. The Skybar on the building's top enables visitors to take in the complete magnificence of the UNESCO World Heritage Site, sipping a delicious cup of coffee or a well-made drink. If you like mingling and meeting new people, the lobby is the place to be.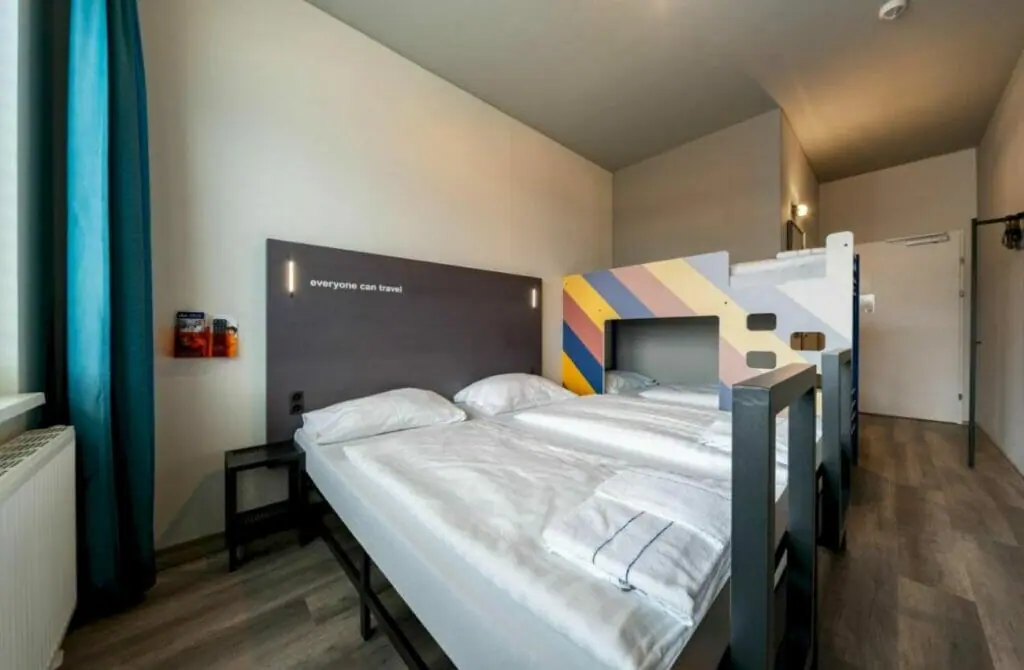 Gay Nightlife in Graz, Austria
Graz boasts an incredible number of bars and clubs where you may spend your evenings. A venue in town can accommodate practically every musical preference, and the same can be said about the ambiance of bars. Don't worry if you want to take things to the next level and dance till your shoes fall off; Graz has you covered there, too.
Graz is always ready to let free and have a good time, whether it's a beautiful summer evening or a chilly winter evening. It makes no difference whether at a posh club or a bustling student bar. You will have a great time at one of the city's nightlife hotspots.
Exploring the gay and gay-friendly nightlife in a new city can be one of the most exciting and rewarding experiences while traveling – and Gay Graz is no exception. Not only will you have the opportunity to meet new people and make friends, but you'll also get a taste of the local culture and learn more about the city's LGBTQ+ community.
Going out and experiencing the queer and queer-friendly nightlife in a new city can also be a great way to break out of your comfort zone and try new things. Whether dancing the night away at a gay club or mingling with locals at a gay-friendly bar, you'll have the chance to make memories and create lasting connections.
So, don't be afraid to step out of your comfort zone and explore the gay and gay-friendly nightlife in Graz. You'll be glad you did!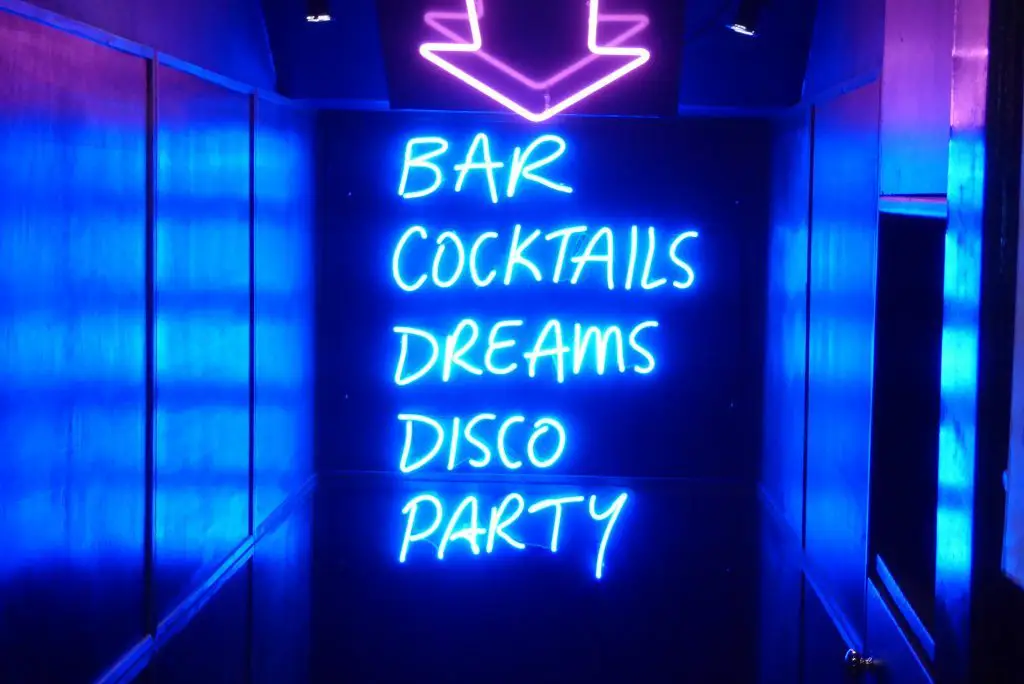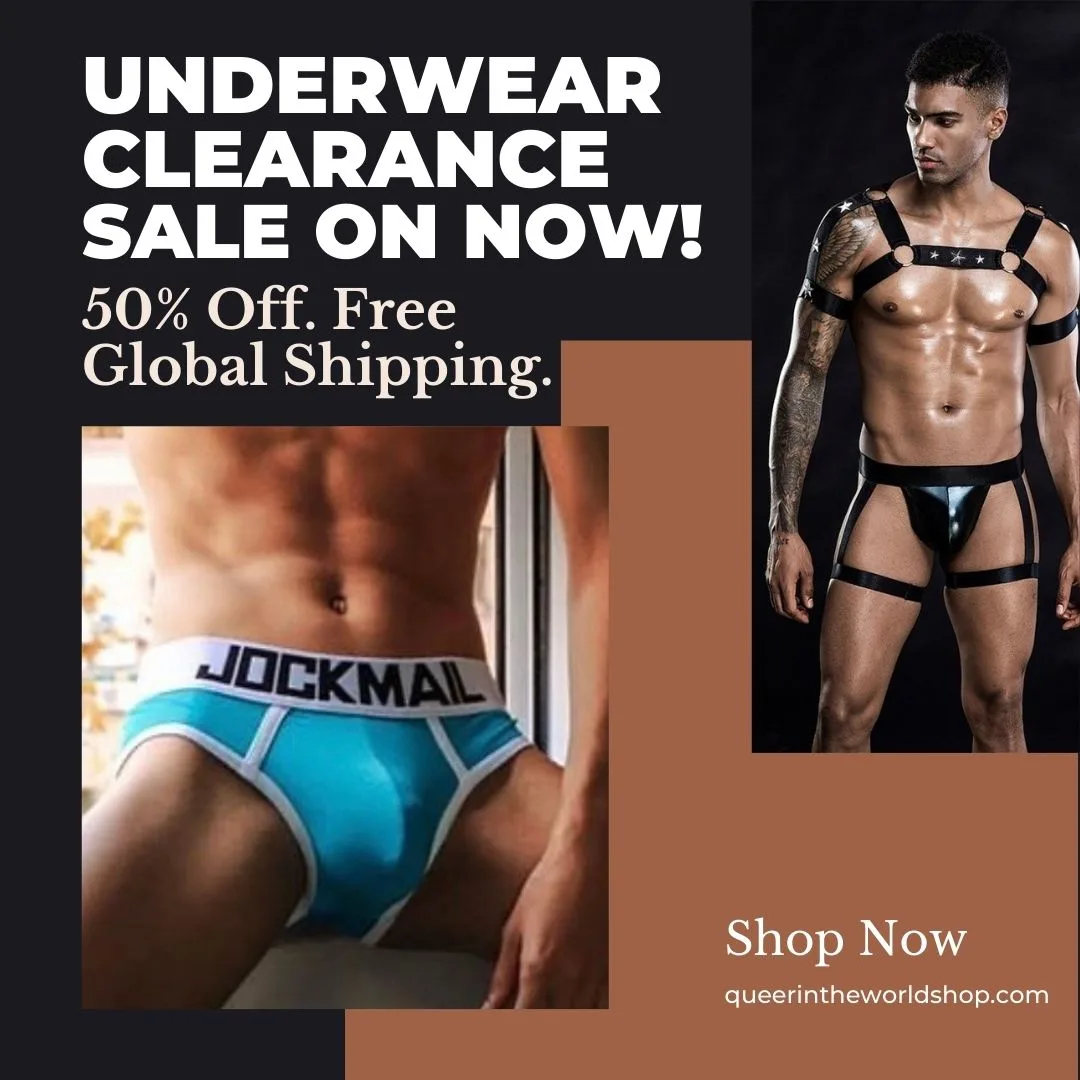 Gay Bars and Clubs in Graz, Austria
Café Silber is a gay-welcoming coffee bar and restaurant. It began operations in 2011, and business has been brisk since then. Provides a wide range of drinks, including coffee, beer, and other alcoholic beverages, as well as cuisine, in a very wonderful setting, complete with an outdoor eating area and a garden terrace.
STARS is one of the few LGBT-friendly establishments in Graz. This LGBT cafe bar originally opened its doors in 2014. It soon gained popularity for its great environment, music, and vibrant customers—a hole-in-the-wall kind of business with a terrific reputation among the locals.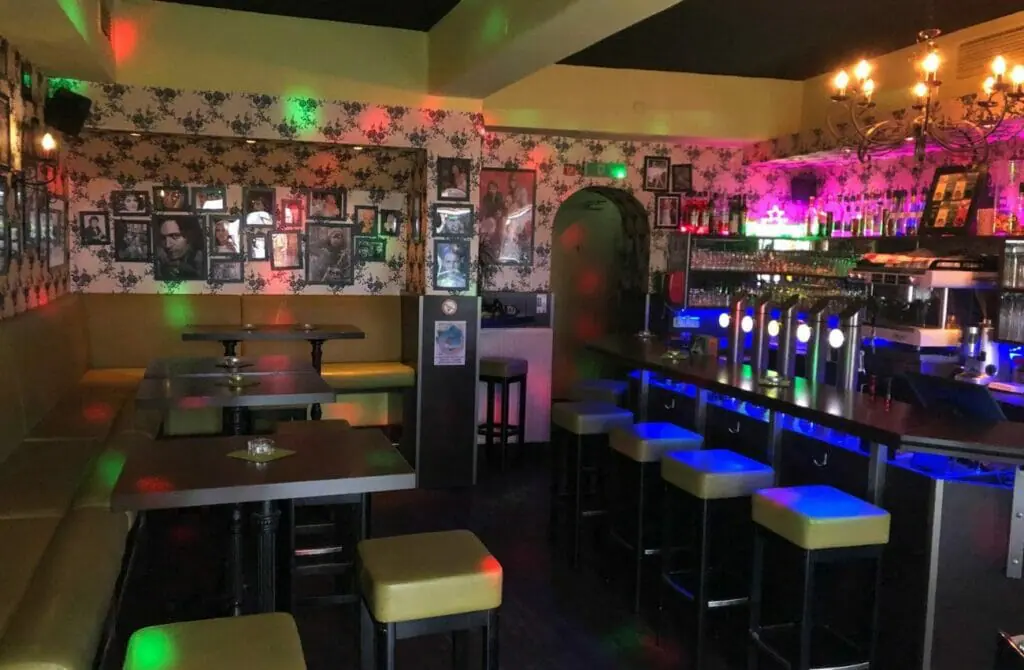 Gay-Friendly Bars and Clubs in Graz, Austria
Graz's student population frequents Bierbaron, a centrally situated bar with a large customer base and a vibrant ambiance.
Bierbaron's gastronomic menu includes dishes such as build-your-own burgers and pizzas; nevertheless, the institution is likely most known for its incredible and comprehensive beer selection, which comprises more than 20 various varieties. Since the beverages are fairly priced, this is an excellent bar to visit if traveling through Graz on a tight budget.
Flann O'Brien is the largest, liveliest, and most fun Irish pub in town, with live music almost every night of the week. During the warm summer months, the outdoor area features a large patio for seating. There are several popular pub foods on the menu, including fish and chips, fish stew, and burgers. Whiskey connoisseurs will rejoice at the prospect of selecting from more than 50 types of whiskey.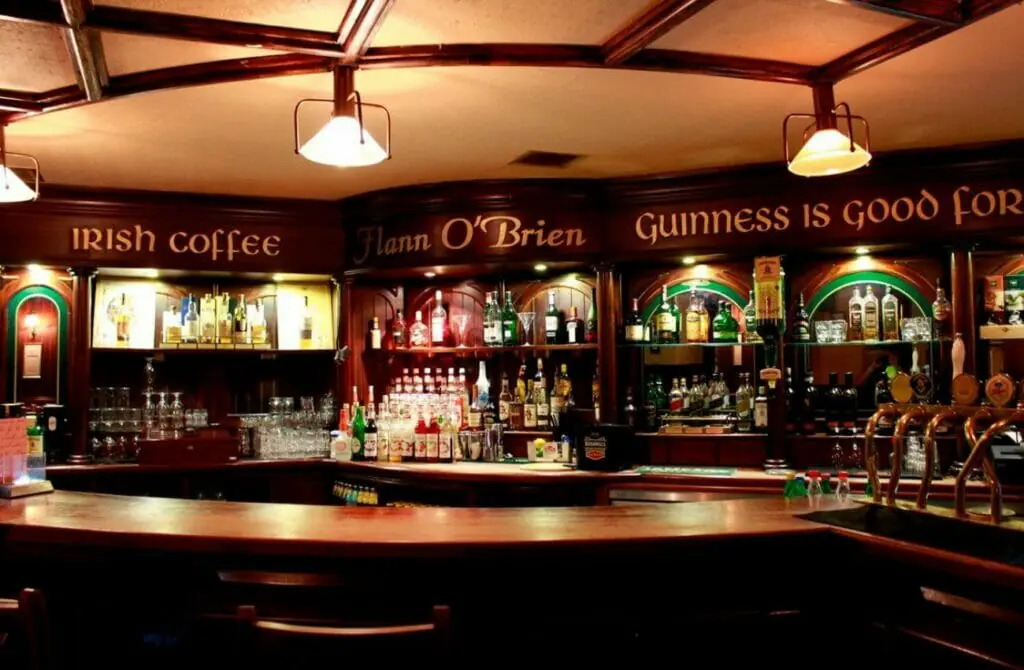 Bar Albert, since it is both sophisticated and welcoming, is great for a low-key evening with close friends. In addition to a broad range of tasty snacks, the beverage menu offers a wide range of wines from across the globe and those produced in the area.
People who like beer and want a genuinely Austrian experience will find Gosser Brau, a historic brewpub, a great choice. The restaurant has been open for a century and offers beer and typical Austrian fare, such as the famous wiener schnitzel. There is access to a garden throughout the warmer months.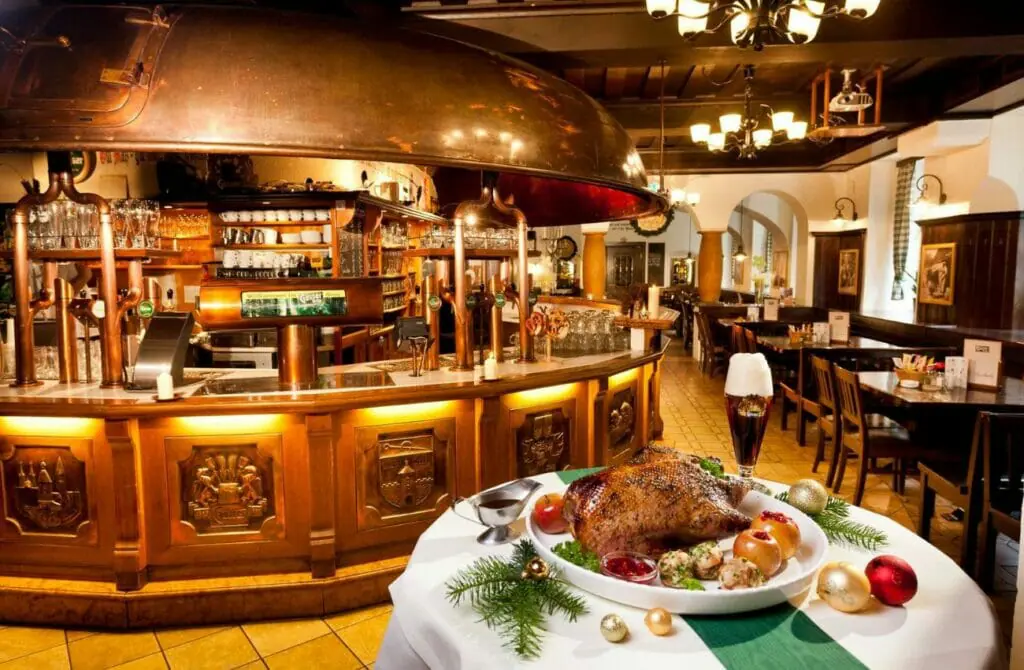 The Office Bar is a popular hangout for Graz's student population. It is a traditional English pub situated in the heart of Graz. The atmosphere is relaxed and pleasant, making it great for watching sports and having drinks with friends. Every week, there is a pub quiz, and they also host pool tournaments and parties with live music.
A classy tavern with dark lighting is frequently recognized as the best place in Graz to sip a martini. Professor Ernst Fuchs, an Austrian painter, architect, and visionary, inspired the name of the Bar Ernst Fuchs, located within the Palais-Hotel.
Bar Ernst Fuchs advertises itself as an artist hangout. Hotel guests in Graz have been frequenting the pub for the past three decades because of the distinctive aura it creates and the exceptional reputation of its bartenders.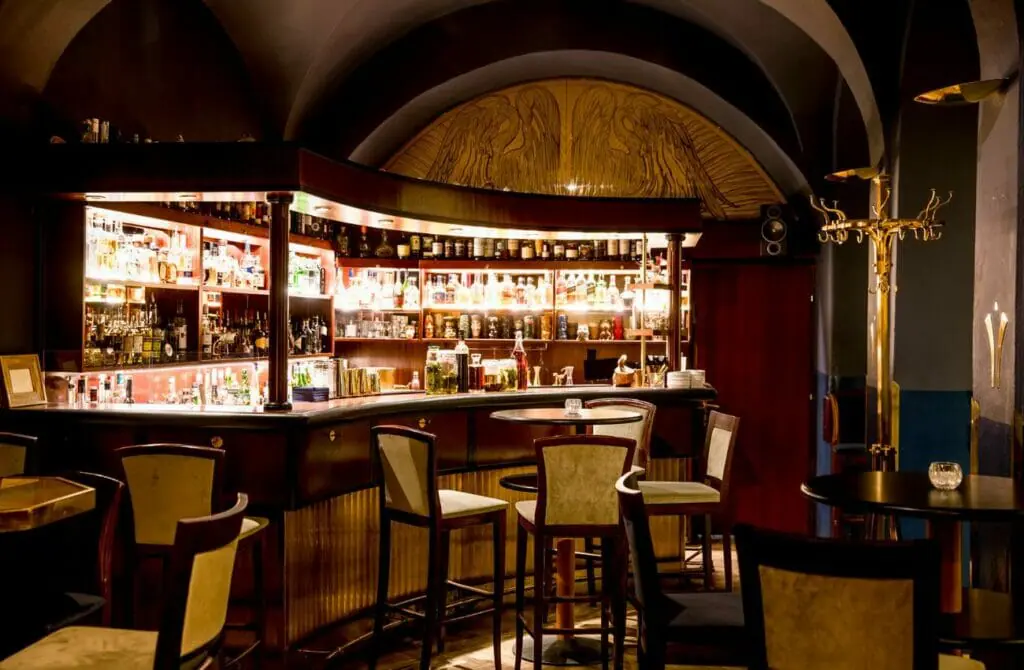 Gay-Friendly Cocktail Bars and Clubs in Graz, Austria
As the name suggests, this bar has a vintage environment with antique decor and traditional dishes. They enjoy sourcing ingredients from surrounding places, such as their award-winning fruit juices from Styria and wines from adjacent regions. There is a cocktail menu, craft beers, and non-alcoholic options.
The restaurant at this café serves delicious meals every day, while the neighboring bar offers a contemporary atmosphere. It tends to become crowded during the week, so get there early. The beverages, which come in a wide variety, are highly recommended.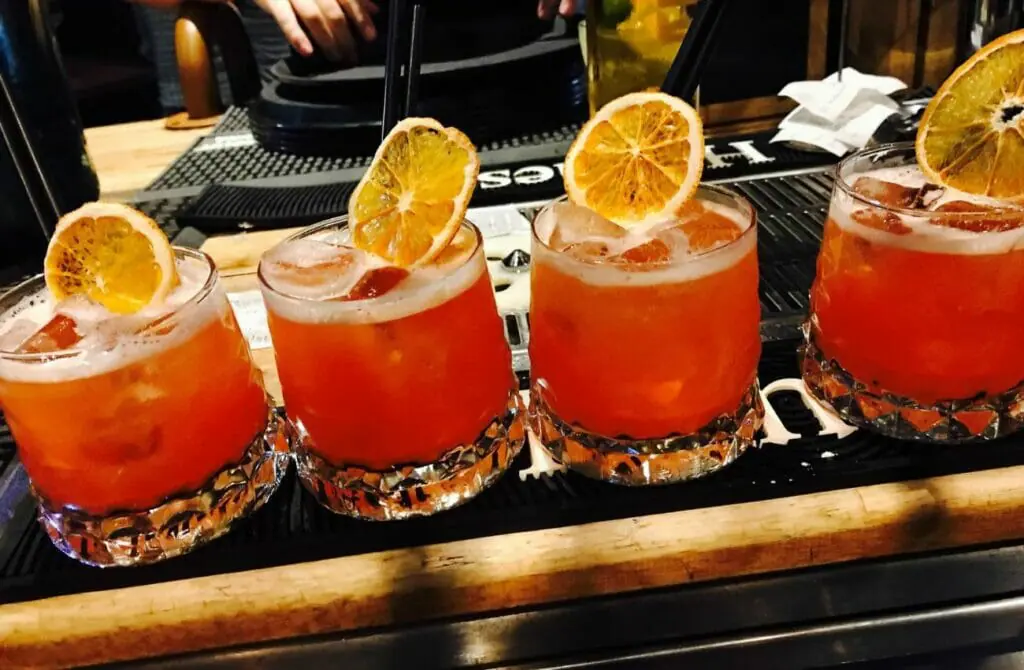 Dreizehn Genussbar, a centrally located pub with excellent service, is ideal for a relaxing night out with friends. The bar has a stylish and inviting atmosphere and a sleek and elegant décor. In addition to a fantastic selection of local wines, beers, and cocktails, they also provide apéritifs in the evening.
The Miles is exactly what a jazz bar should be: a fantastic atmosphere, other jazz fans at the other tables, and, most importantly, amazing performances. The performers, usually local stars, perform regularly and entertain a diverse audience of all ages.
In addition to hosting local performers, this venue also presents several concerts, the bulk of which include some of the most well-known artists in the modern jazz world. This bar is well-known for its superb music and vast assortment of beers, spirits, and blended cocktails.
The pub is a well-known British public house with an extensive bar program. It is close to Mariahilferplatz. The inviting bar serves many local draft beers, wines, and over 60 cocktails. The bar's furnishings are basic and friendly, reflecting the establishment's approachable attitude.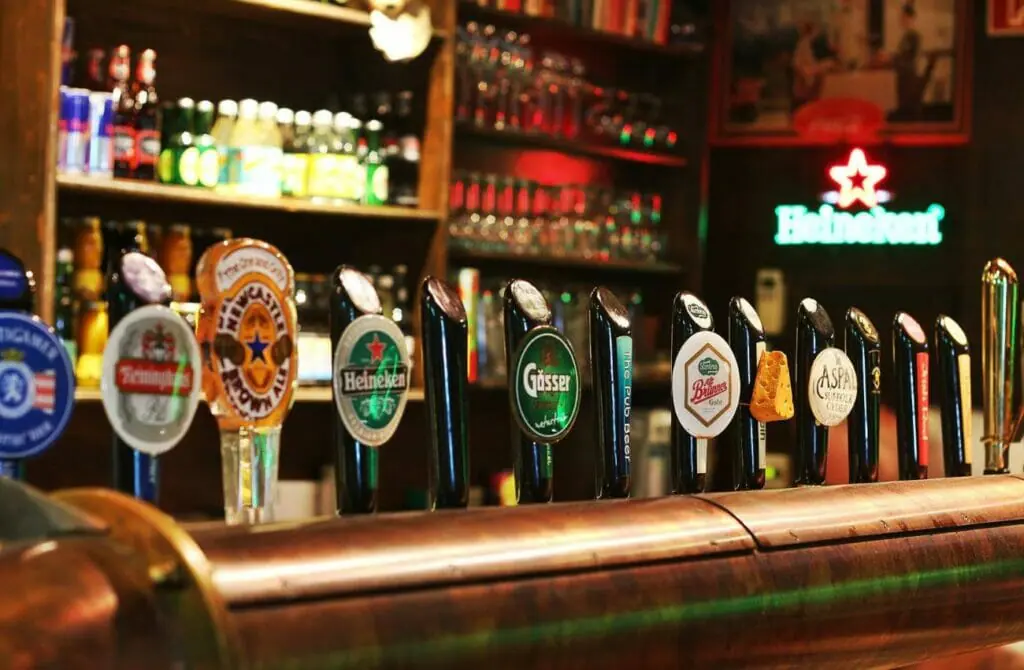 Gay-Friendly Rooftop Bars and Clubs in Graz, Austria
SCHLOSSBERG Graz is a diverse destination for dining, drinking, and celebrating high above the city center. All of these rooms provide breathtaking views of Graz and its surroundings.
This site has a restaurant and a verdant and appealing beer garden, but the greatest view is from the indoor/outdoor SKYBAR Graz. The vinotheque offers a selection of superb wines, fresh and fruity drinks, barista coffee, and a menu of smaller nibbles. The environment is modern and stylish.
The Tagescafé Freiblick is situated on the sixth floor of the Kastner & Ohler department store in the heart of Graz, and it boasts a large terrace with equally impressive views. The rooftop restaurant has a comprehensive and superb menu, and it is available for breakfast, brunch, lunch, and afternoon drinks.
Because of its cheerful "good times" atmosphere, the Tagescafé Freiblick is a terrific spot to start the day. Yet, since it offers a view of the city and provides refreshments after work, it is an excellent spot to conclude the day.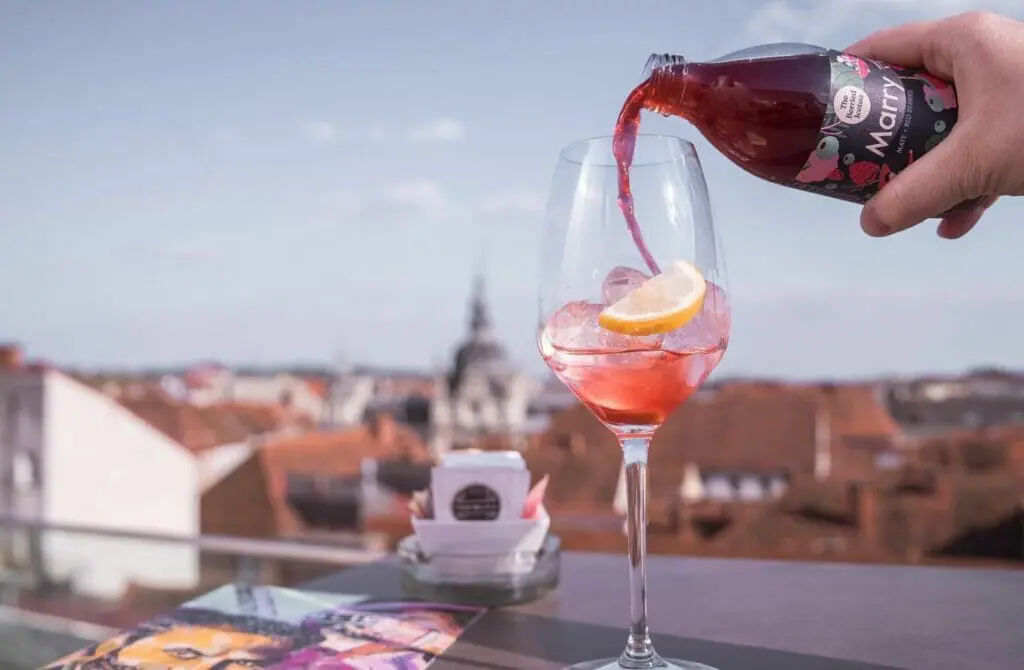 Because of its closeness to the peak of the Schloßberg, Aiola Upstairs has a great location for giving visitors outstanding views. They promise a nice terrace with stunning panoramic views of Graz and the surrounding region, and they surely deliver.
Nevertheless, Aiola is more than simply the views; they also provide high-quality meals and drinks from early morning till late at night. We provide a variety of cuisines from across the globe, as well as local favorites, with an exceptional wine selection and a complete bar menu.
Area 5 is located at the very top of the Steirerhof shopping mall, and it is a big and modern rooftop bar and restaurant with amazing views over Graz. The Bausatz restaurant group's food and drink business features a fairly innovative ordering procedure in which clients are handed a deck of cards and encouraged to select the appropriate boxes to express their choices.
From pizza and spaghetti to drinks with Bacardi or gin, ginger ale, or tonic water. Since the prices are so low, it's no wonder this rooftop is quite popular, especially among the younger crowd.
Starcke Haus is a typical café, bar, and restaurant steeped in history owing to its position in an 1820 vintner's residence in Schlossberg.
Guests may enjoy various drinks and meals on the Starcke Haus' terrace, including coffee in the morning, lunch in the sun, a glass of Styrian wine while watching the sunset, and dinner by candlelight. They all have spectacular views of Graz. The menu offers an enticing blend of international and Austrian cuisine and lighter Mediterranean dishes.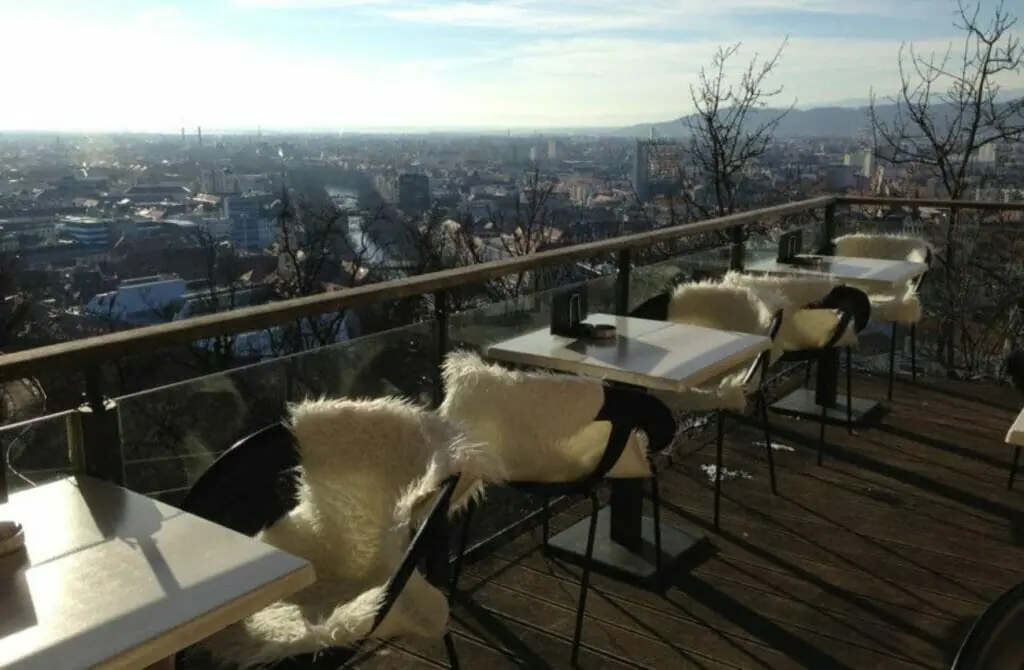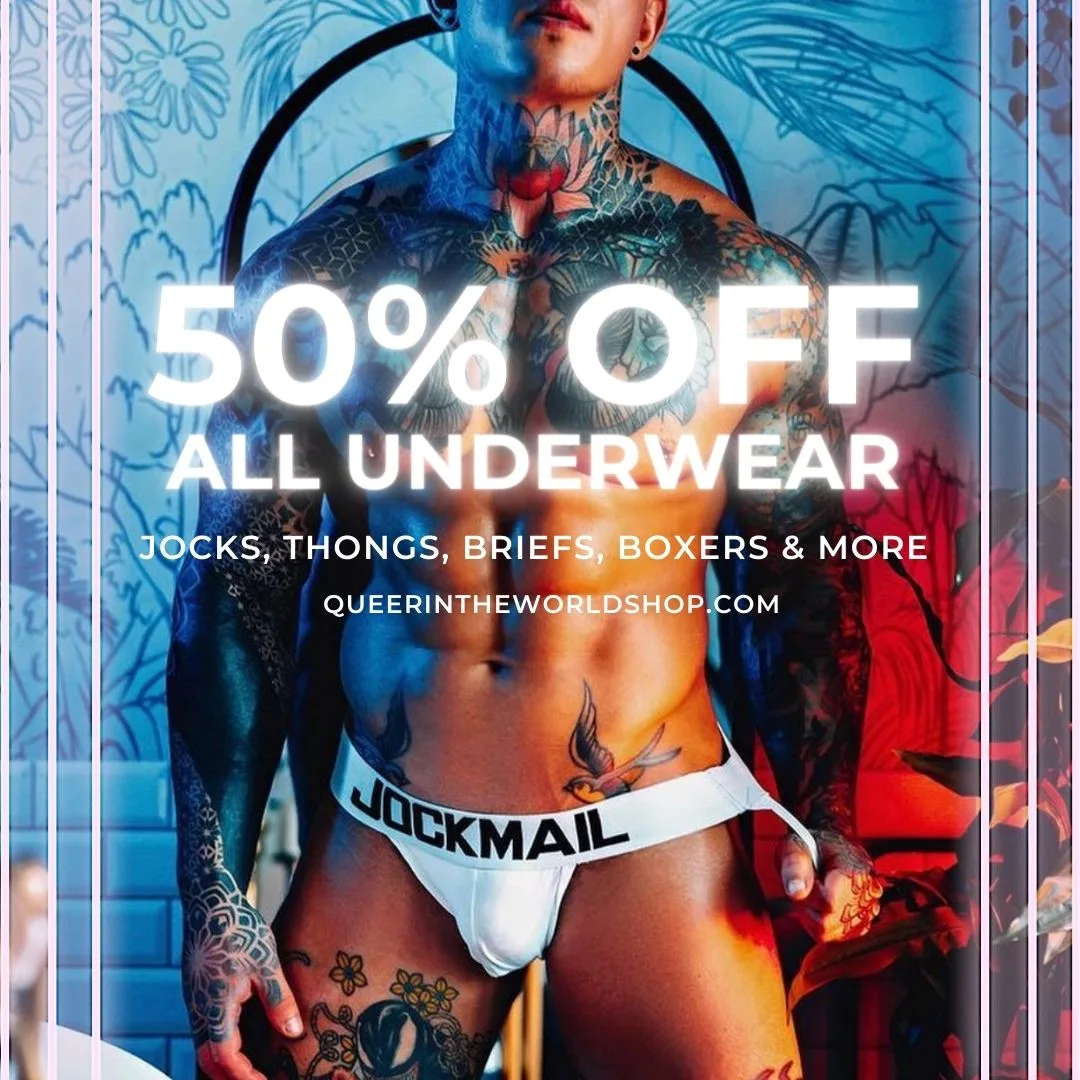 Gay Map Of Graz
Finding it hard to envisage where everything is in Graz? Hopefully, this queer-centric map helps where we have marked all the bars, clubs, parties, hotels, saunas, massages, and more will help you stay in the spot best suited to you!