Aside from the Marriage Law of 1974, Indonesia, which has the world's largest Muslim population, has no national laws that specifically prohibit homosexual behavior. Despite this, LGBTQ people continue to face discrimination on a broader scale in the country. Palembang serves as the provincial capital of the Indonesian province of South Sumatra. It is Sumatra's second-largest city and Indonesia's seventh-largest.
Discrimination against gender and sexual minorities has grown more common in Indonesia over the last five years. LGBTQ rights organizations document many homophobic acts against gay communities, ranging from bullying to homicide. It is worth noting that homosexuality is not criminalized under Indonesian law, and the government generally does not intervene in matters concerning the morality of people's private lives.
The media in Indonesia also plays a significant role in perpetuating the stigma directed at LGBTQ communities. The media has an anti-gay bias, evidenced by the headlines, news angles, word choices, and sources used. Members of Indonesia's gay community are discouraged from participating in public and media spaces due to these attacks and stigmas.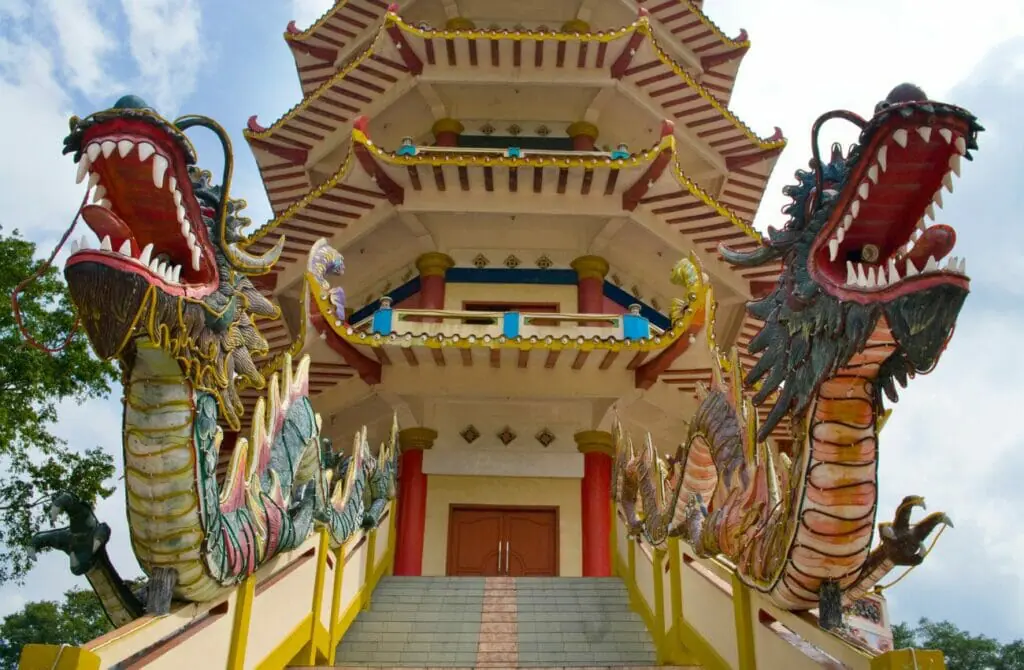 The Dutch dubbed Palembang "The Venice of the East," referring to the city's 120 canals and the Musi. However, in the nineteenth century, most canals were replaced by roads; today, almost everyone travels by land.
Pempek is a delicious fishcake made from various fish (usually snakehead, wahoo, or Chitala lopis) and sago. Palembang is perhaps best known as Kota Pempek, which translates to "Pempek City" due to this local delicacy.
Palembang residents are known for their friendliness, fascinating cultural and historical sites, accessible air and land transportation, and affordable and flavorful specialties. In a nutshell, Palembang has everything it needs to be on your list of must-see destinations.
It is not a difficult city to navigate! Even if you are a gay tourist, you can see the best of Palembang in just two days. This includes tours of the city's landmarks and landscapes, shopping for traditional souvenirs, and eating local cuisine. Put your worries aside and plan a trip to this beautiful city.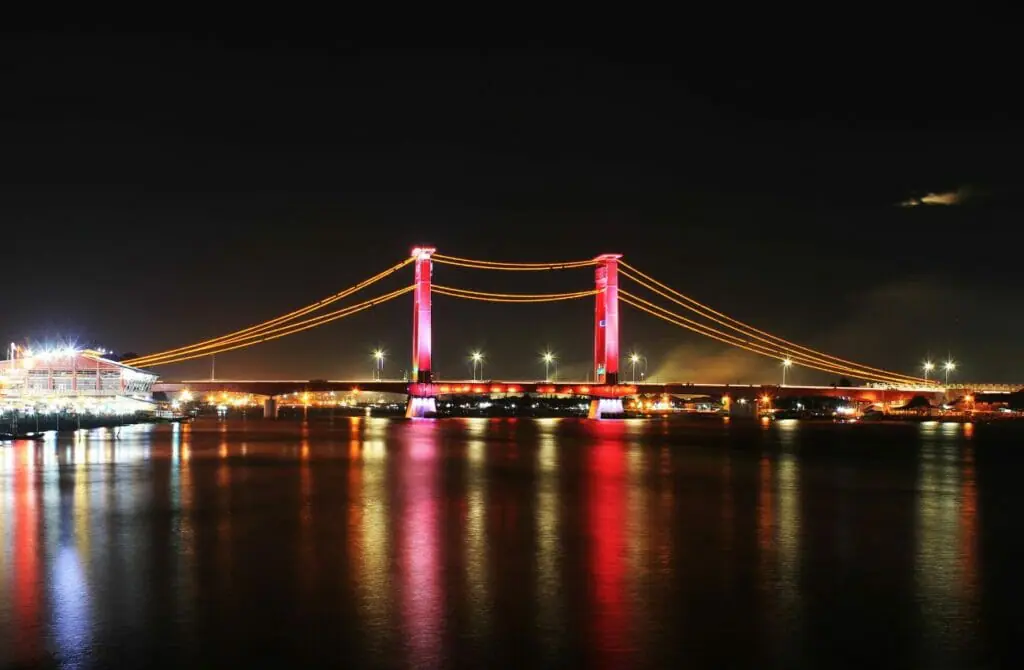 Attractions in Gay Palembang, Indonesia
Honey, welcome to Gay Palembang! Now, let's spill the tea – this city may not be the most welcoming to our rainbow community, but don't let that dim your sparkle! There are still plenty of fabulous things to see and do here, no matter who you love.
As passionate travelers and members of the LGBTQ+ community, we believe that queer travel is about having fun and exploring new places, promoting cultural understanding, and spreading pride. Through travel, we can learn about different cultures, histories, and perspectives and share our experiences and identities with others. We can also support LGBTQ+ businesses and organizations and work together to create a safer and more accepting world for all members of our rainbow family.
Unfortunately, homophobia and discrimination still exist in many parts of the world, and it is important to be mindful of the laws, customs, and attitudes of the places we visit. But by being visible and proud and by supporting local LGBTQ+ communities and allies, we can help to change hearts and minds and make a positive impact wherever we go.
So let's keep exploring, learning, and sharing, and continue to work towards a future where all travelers can feel safe and celebrated, no matter where they are.
Check out the iconic landmarks and attractions, darling. Visit those historical monuments, museums, and art galleries like the true cultural connoisseur you are. And, of course, let's not forget about the architecture, parks, and gardens. Trust us, the local cuisine will leave you gagging, and the markets are to die for. And, girl, let's not even start on the cultural events like festivals, concerts, and shows – they are simply sickening!
Now, while we are out and proud queens, we must keep it down low when we hit the streets, sis. Sadly, this city may not be as welcoming to us as we'd like. But no worries, we'll just have to slay discreetly, okay? Let's show these locals how to live our best lives, honey!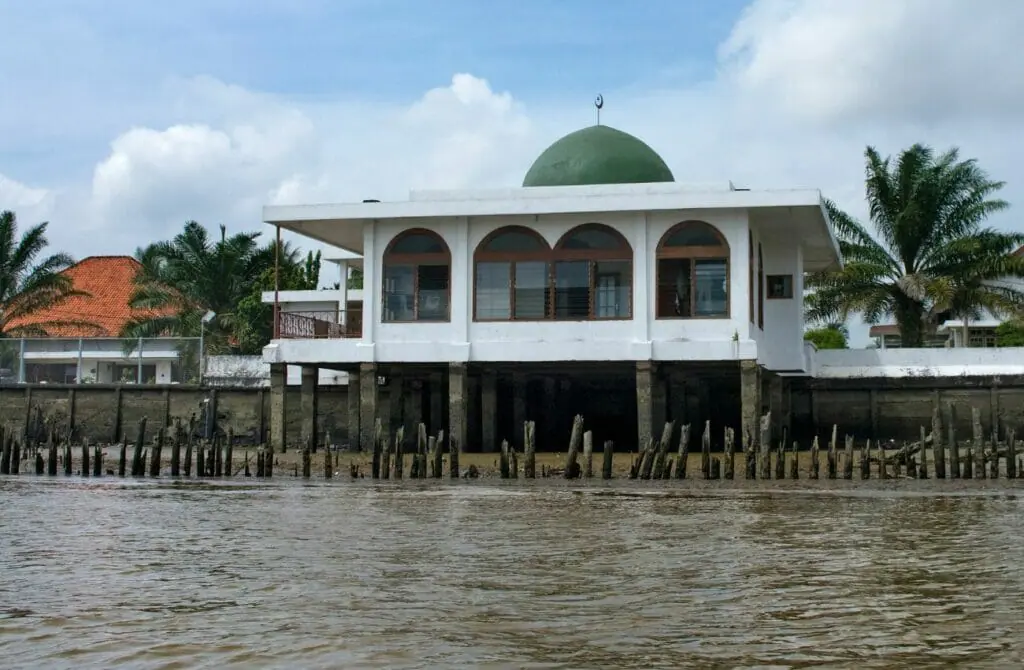 Cheng Ho Mosque
The Cheng Ho Mosque is another well-known Palembang landmark known for its originality. Because Chinese and Malayan architecture heavily influence its architectural style, it looks like a pagoda rather than a mosque. In addition to being used for religious services, the Cheng Ho Mosque has become one of Palembang's most popular tourist attractions.
This is due to the mosque's distinct features. Visitors come from as far away as Malaysia, Taiwan, and Singapore to pay their respects at this mosque. The construction of this mosque began in 2003, and it is one of four mosques with the same name in Indonesia. These mosques all have the same name.
The Ampera Bridge is one of Palembang's most recognizable landmarks. The building's construction began in 1962 and lasted three years until it was completed. This 1,117-meter-long bridge spans the Musi River and connects the Seberang Ulu and Seberang Ilir regions on opposite sides.
The former name of the Bung Karno Bridge was derived from the name of Indonesia's first president, Soekarno. Later, in 1966, the bridge's name was changed to the Ampera Bridge in response to a significant anti-Soekarno movement.
When the bridge was first constructed, a section in the middle could be raised to allow even the largest ships to pass through the arch. Despite this, they decided to stop lifting in 1970 because it was causing too much traffic disruption.
Because thousands of lights illuminate the Ampera Bridge, the surrounding landscape, including the Ampera Bridge, appears even more stunning and glamorous at night. About fifty meters from the bridge, in the direction of the river, there is a market selling food and souvenirs.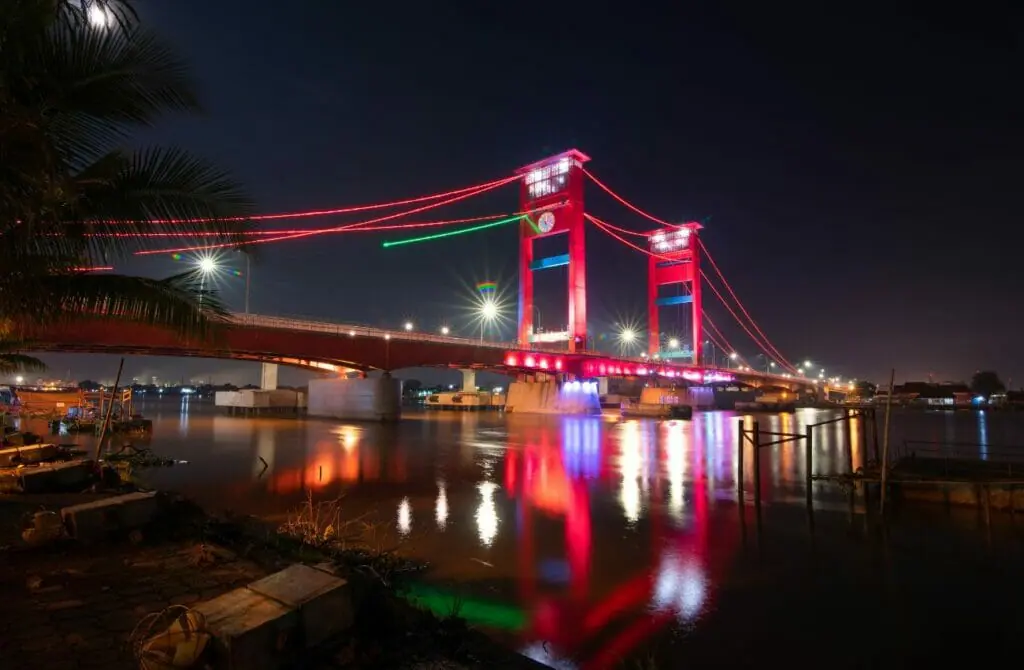 The Kambang Iwak Park
The Kambang Iwak Park is also historically significant. Previously, Dutch families who lived close to the park had exclusive use of the recreation park. People come to jog along the more than 800-meter-long pool in the morning, which has become a popular public space in recent years. Furthermore, there are numerous playing facilities, and you can get any meal at many restaurants in and around the park.
The Musi River
The Musi River is Sumatra's longest river, stretching approximately 750 kilometers. When it flowed through Palembang, this river's calm waters served as the city's primary transportation corridor. It has also become a popular tourist destination in recent years, with visitors able to cross the river in boats while taking in the sights and sounds of the area.
Meanwhile, the river's banks are home to many fascinating locations open to visitors. Some attractions include the Kuto Besak Fort, the Arabian Village, and the Floating Restaurant. As a result, the Musi River is particularly lovely. If you go there in the evening, you will almost always be able to see the sunset.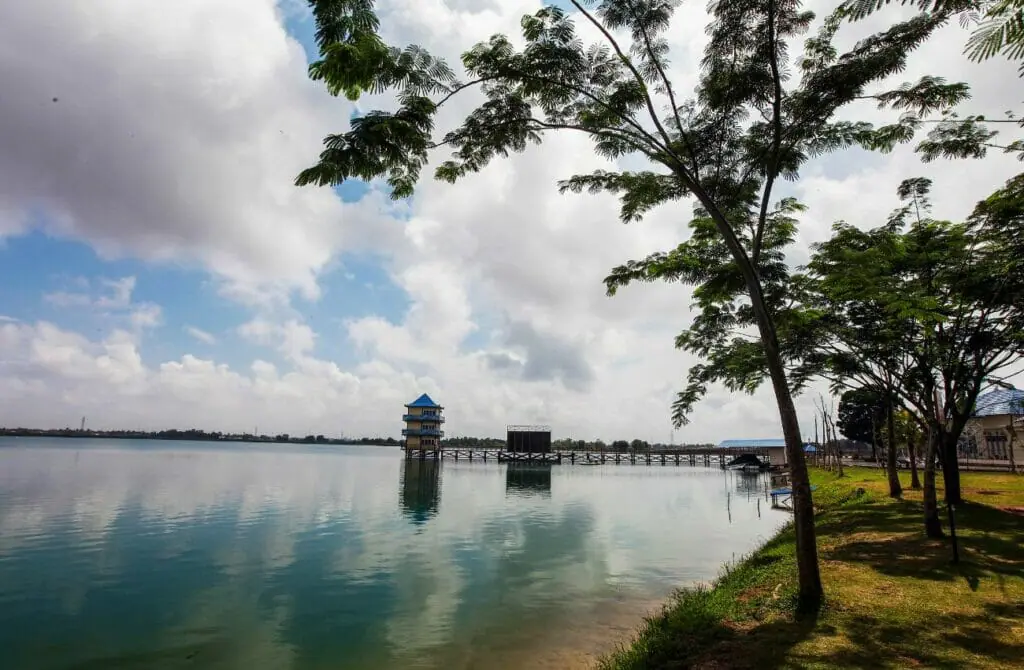 The Sultan Mahmud Badaruddin Great Mosque
The Great Mosque of Sultan Mahmud Badaruddin is Palembang's most important and largest mosque. Indonesia, Europe, and China's architectural styles were combined to create their distinct appearance. They hold religious gatherings here because Muslims consider it a safe and comfortable environment.
Two marketplaces are immediately adjacent to the mosque, where you can purchase various souvenirs such as woven fabrics, wooden handicrafts, or regional cuisine. As a result, both the interior and exterior of the Sultan Mahmud Badaruddin Great Mosque are breathtaking. Activities in Semarang, Indonesia.
The Kemaro Island
Kemaro Island is in the middle of the Musi River, a short distance from the Ampera Bridge. It is currently regarded as one of Palembang's most popular tourist destinations. This island can be reached by taking a traditional boat ride about 30 minutes from the Ampera Bridge. It is home to several religious structures, including a Buddhist temple that draws many visitors looking to pray or pilgrimage.
The grave of Siti Fatimah, a Palembang princess and the daughter of a Sriwijayan king, is said to be on this island. The legend has a long history. This princess was said to have married a Chinese prince named Tan Bun An, and the dowry consisted of nine gold ewers.
This marriage ended tragically and unexpectedly due to a tragic misunderstanding that led to the couple's decision to commit suicide by jumping into the river. Following that, the island of Kemaro was formed from the graves of Siti Fatimah and Tan Bun An, which were located at the river's bottom.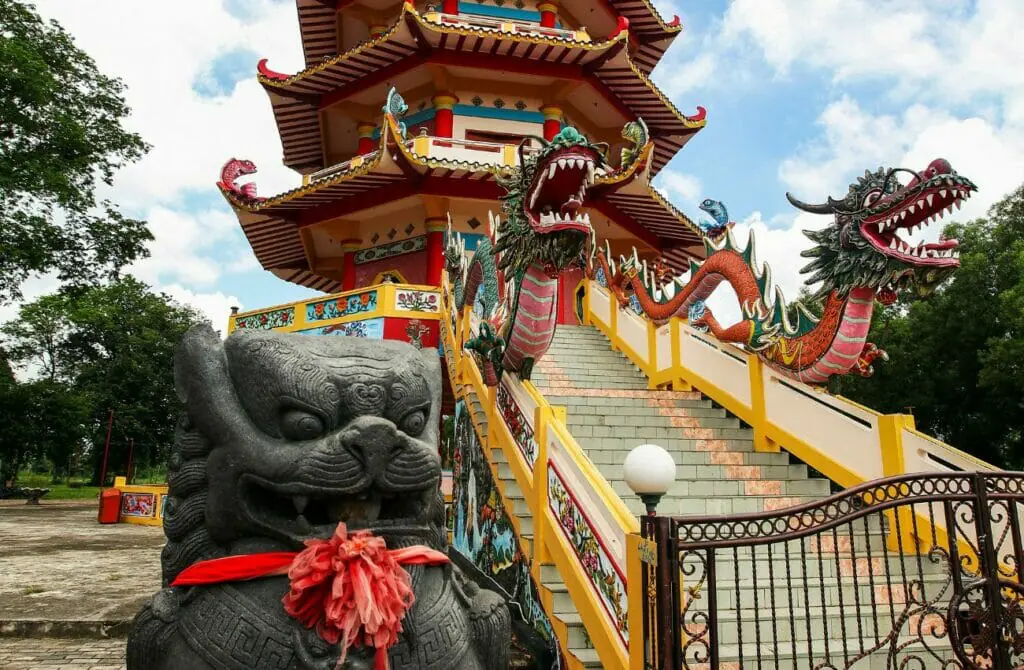 The Kuto Besak Fort
Another well-known and historically significant landmark in Palembang is the Kuto Besak Fort. Its history can be traced back to the 18th century, during the reign of the Sultanate of Palembang Darussalam, when it served as a fortress and the royal palace.
This building, firmly established on the Musi River's bank, is a silent witness to the past popular resistance against Dutch colonial forces. Climbing to the top of the fort, where you will have a fantastic view of the ships moving along the Musi River, is one of the most enjoyable things to do in Palembang, Indonesia, especially in the evening.
The Lematang Indah Falls
The most well-known natural tourist attraction in the Palembang area is the Lematang Indah Falls. This waterfall, located in Pagar Alam and approximately 40 meters in height (not very high), has an astoundingly fascinating environment that will captivate your attention and delight your eyes.
Even the scenery on the way to the waterfall location is so beautiful that you won't be bored for a second of the journey there. When the wet season arrives, the stairs leading up to the waterfall location can become extremely dangerous, so proceed with extreme caution whenever you are on them.
Bukit Siguntang Hill
This historic site is situated on the highest point in Palembang. Royal families used this 30-meter-high hill to meditate and get much-needed rest. Its well-kept natural surroundings and plentiful supply of clean air unquestionably meet that requirement, as evidenced by the fact that this location continues to attract tourists and pilgrims even in modern times.
Guests can relax on the benches and gazebos built around the hill while enjoying this location's natural beauty and tranquil atmosphere. Pilgrims were known to pay their respects at the shrines of Palembang's aristocrats, who were highly regarded for their contributions to the city's growth and development. Seven shrines are on this hill, and you will pass through each one as you make your way to the top.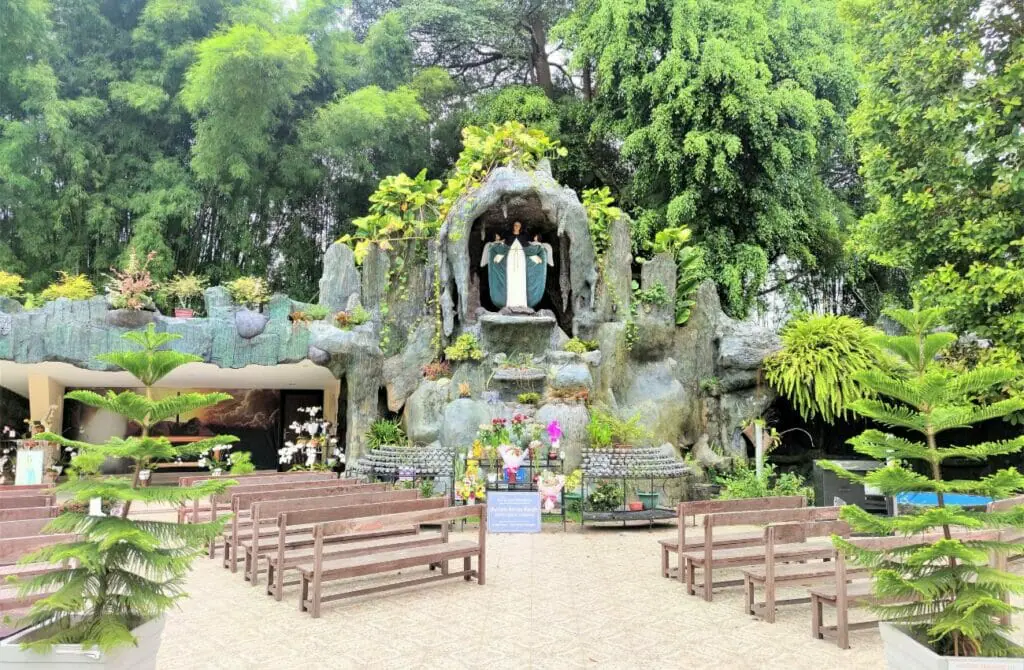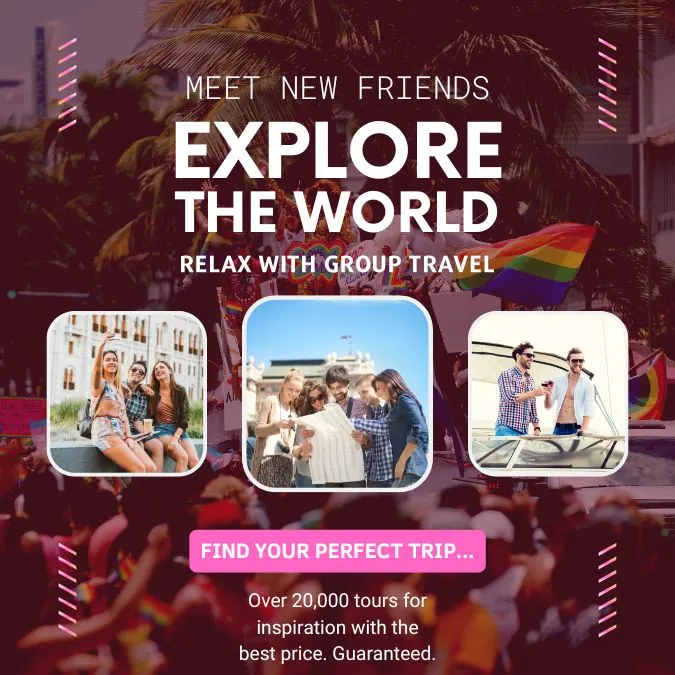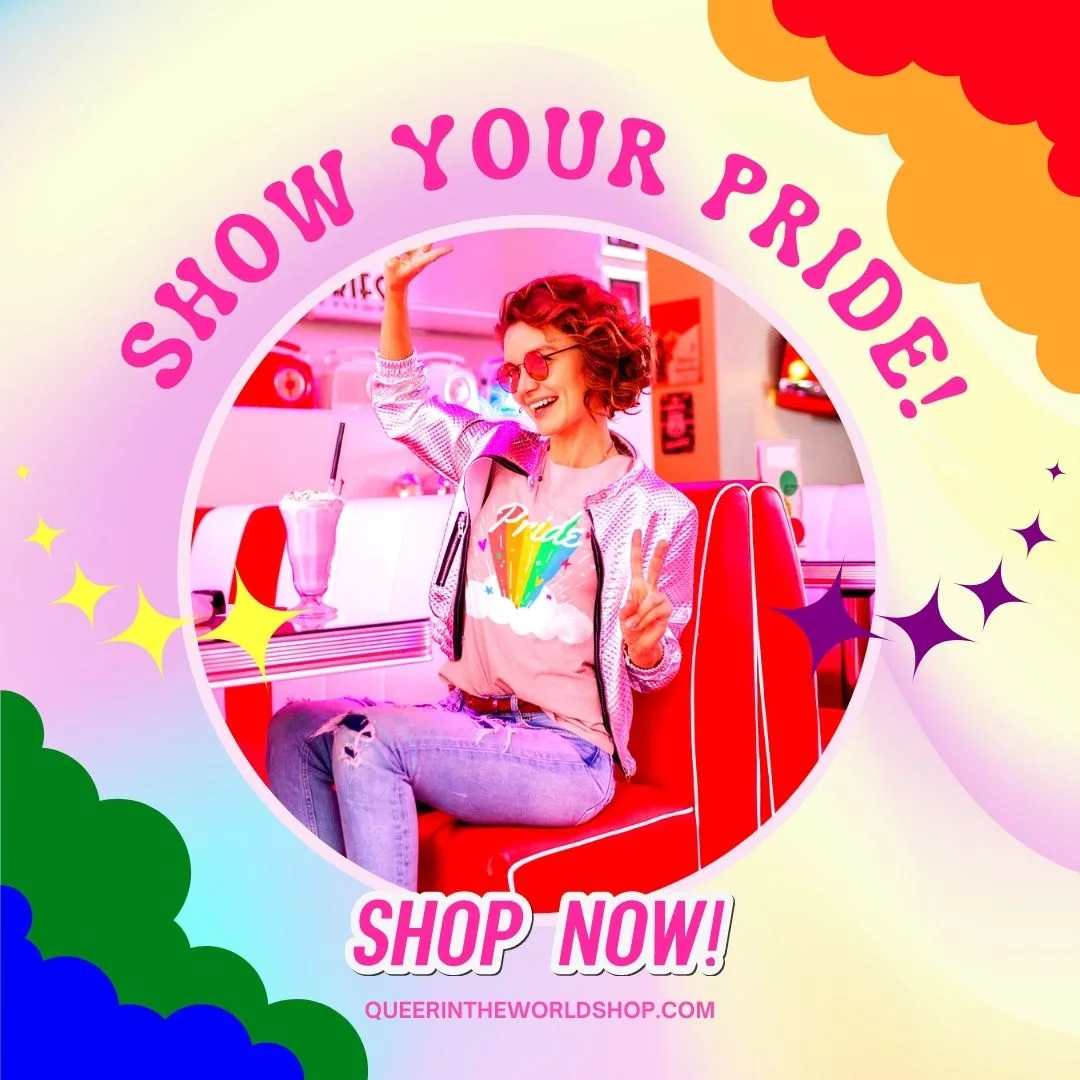 Gay-Friendly and Gay Hotels in Palembang, Indonesia
As a traveler in a homophobic country where being queer is illegal in some places, it's important to be aware of the risks and take necessary precautions to ensure your safety. This includes choosing accommodations less likely to have issues with same-sex travelers.
We recommend booking two twin beds and traveling as friends only, avoiding any same-sex activities that could attract unwanted attention. While it's unfortunate that there are no gay-friendly accommodations in Palembang, we suggest staying at international or high-end properties that are less likely to have issues with LGBTQ+ guests.
It's important to note that these accommodations are not gay-friendly and may not have policies or practices to create a safe and inclusive environment for LGBTQ+ guests. However, they are the most fabulous hotels in Palembang, according to other gay travelers and us, and where we recommend staying. Remember, Indonesia is among the least gay-friendly places in the world, and should the ban on extramarital sex go forward; it can be applied to all same-sex couples.
Whatever your needs are, Palembang has a wide range of accommodations. While it may be challenging to find gay-friendly options, taking these precautions can help ensure a safe and enjoyable stay in the city.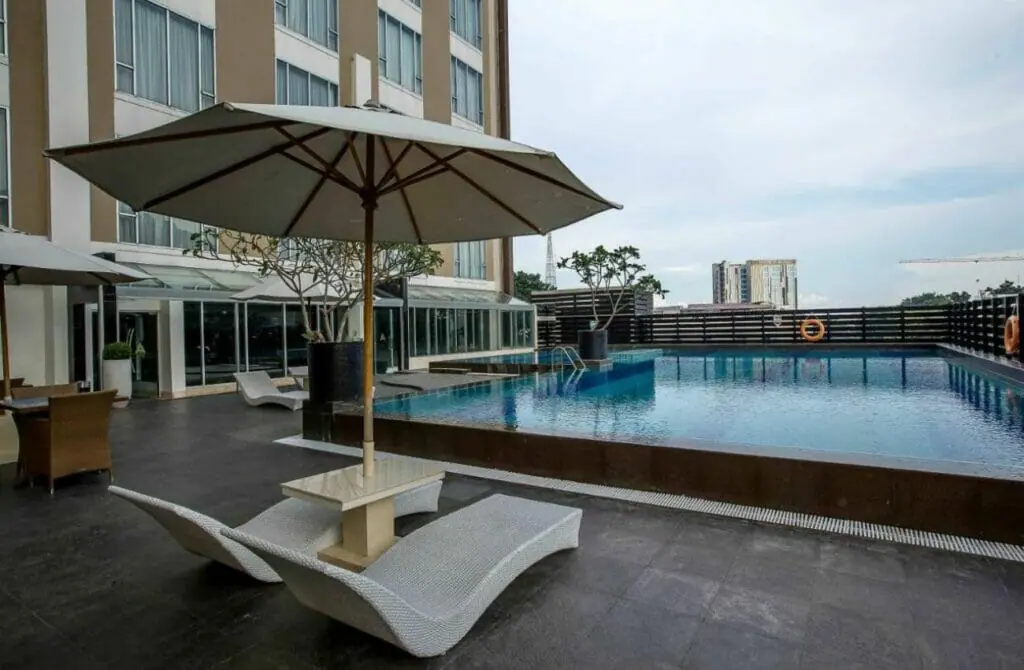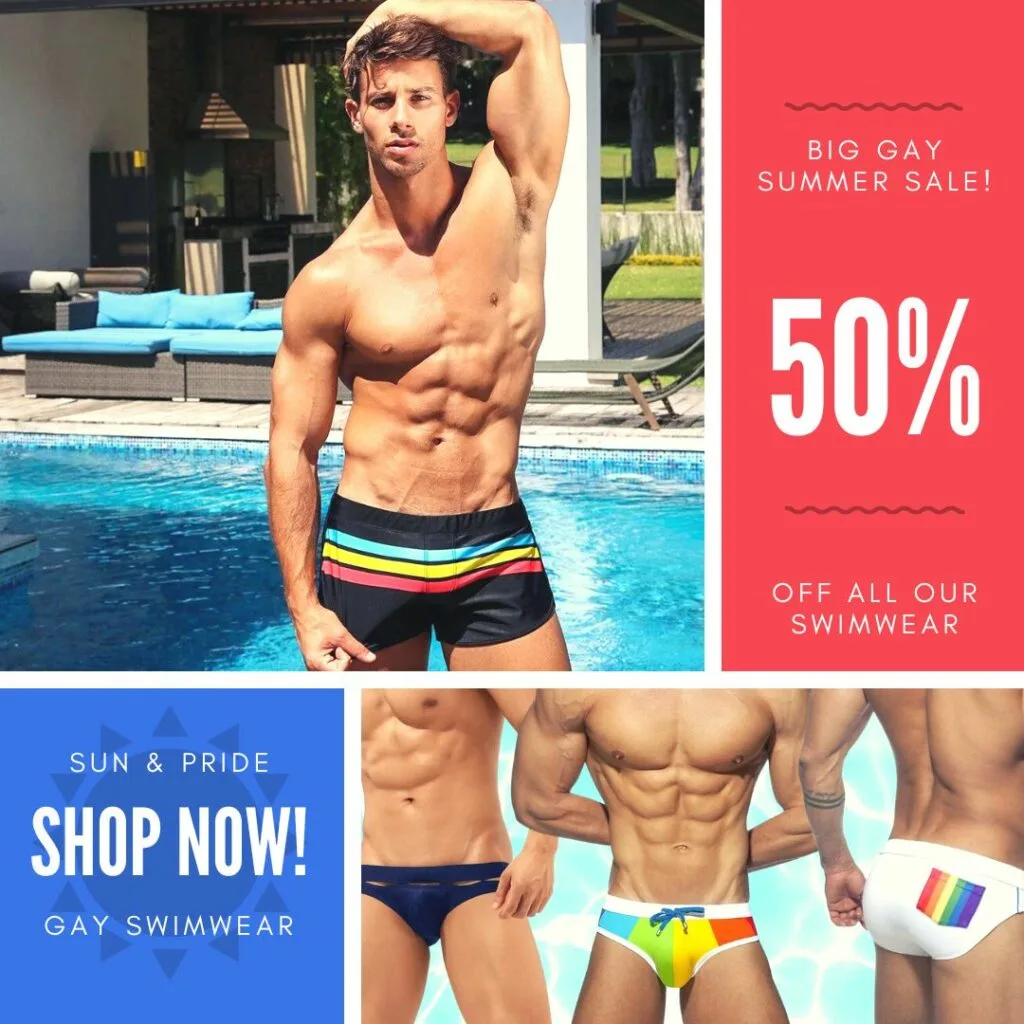 The Arista Hotel Palembang ☆☆☆☆☆
The Arista Hotel Palembang, located directly across the street from the Palembang Icon Mall and one of the best hotels in the area, is one of the best hotels in the city. The hotel is committed to providing you with the highest level of comfort possible throughout your stay.
Furthermore, the hotel provides a free shuttle service to the nearby shopping center, so if you need to get some groceries, you can take advantage of this service. They will ensure that you are treated with the utmost respect by offering a pick-up service from the airport for a small fee.
A fitness center is available to hotel guests, allowing them to work off some of the extra energy they have accumulated while staying at the establishment. As a result, guests can work out in the hotel's fitness center or visit the spa for a relaxing massage. Visitors who enjoy swimming are also welcome to spend the day at the hotel's outdoor swimming pool, which is located on the premises.
The hotel will provide you with wonderful accommodations, a modern interior design, and a selection of dishes from around the world in their fabulous restaurant. This hotel's restaurant is open 24 hours a day, seven days a week, to better serve its guests.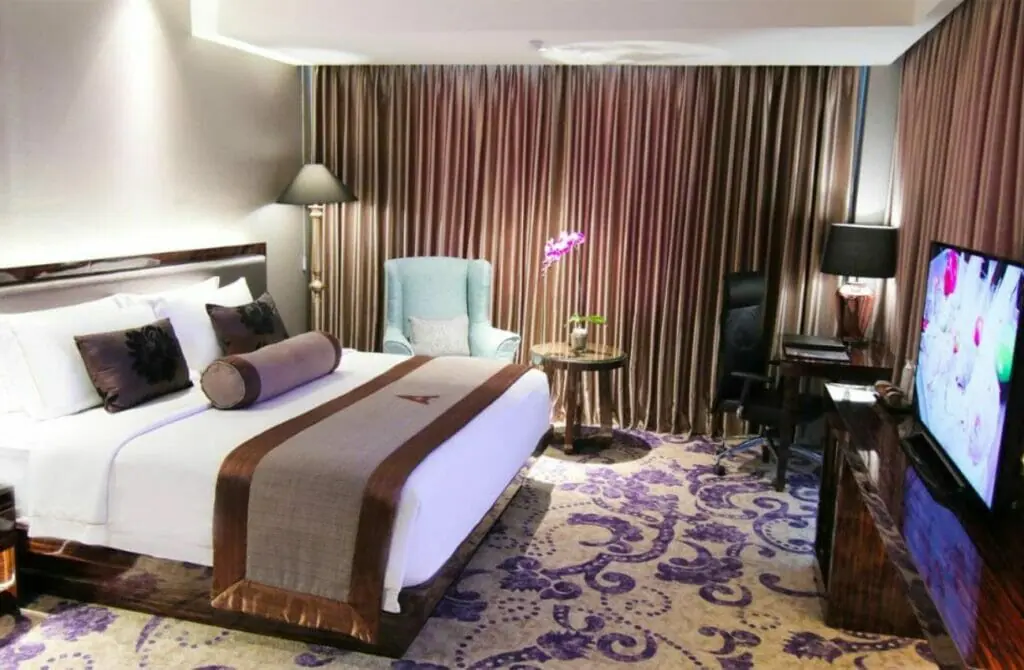 The Excelton Hotel, located near the Ampera Bridge in Palembang, Indonesia, is one of the most popular places for gay travelers to stay in the city. This hotel's staff is knowledgeable and helpful and always available to answer guests' questions or address concerns. Customer service representatives are available all day and night to ensure you have the best possible experience during your stay at the hotel.
The rooms have everything you need, and more, and the interior design is so beautiful that it will take your breath away when you walk in. Non-smokers can enjoy their stay at the hotel without being bothered by any unpleasant odors because the hotel offers a variety of non-smoking rooms.
Every room has a tea kettle, and some have kitchens, allowing you to prepare any meals you want during your stay if you book one of those rooms. While staying at this hotel, you can select from various breakfast options, including a buffet, a continental breakfast, or an American breakfast.
When it's too hot to be outside, you can cool off in the indoor pool, swimming, relaxing, and having fun. Guests of this luxury hotel will be pleased to learn that there is a modern fitness center on the premises where they can work out and burn off some of the extra calories they have consumed during their stay.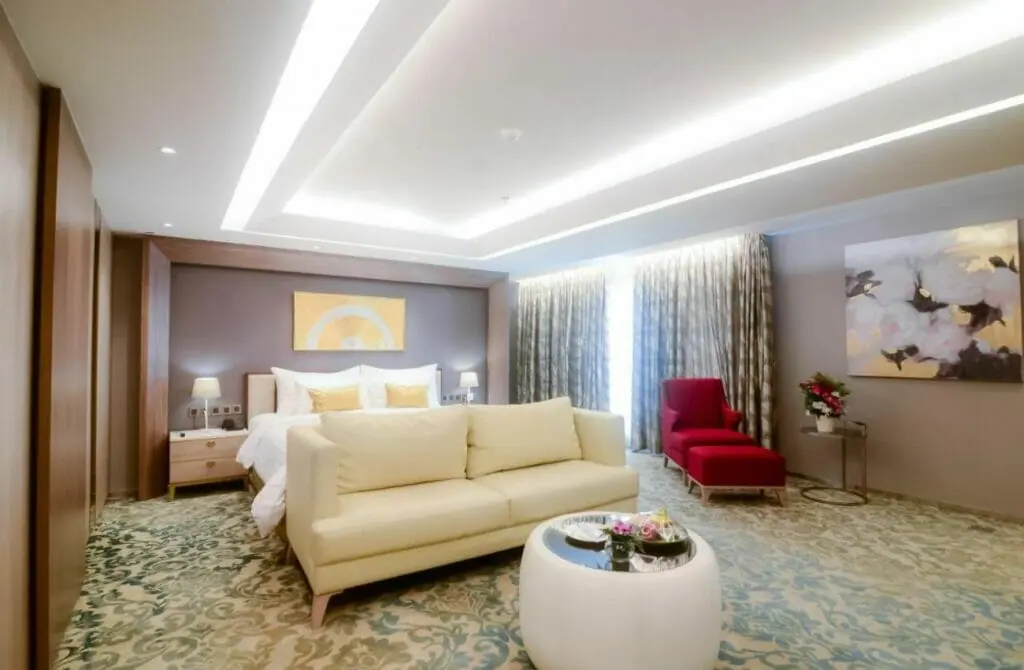 The De' Premium Hotel Musi Raya is a more affordable Palembang lodging option. The hotel is easy to find due to its convenient location near various public amenities. This hotel's location is bound to be one of your favorite aspects of your stay here. If you want to get away from the hustle and bustle of the city, this lodging is ideal because it is secluded and peaceful.
Thanks to the hotel's exceptional service, complemented by a comprehensive selection of amenities designed to meet your needs, prepare for a stay you will never forget. The hotel's front desk is staffed by trained professionals who are always available to answer any questions or concerns. As a result, if you have any questions, please do not hesitate to ask them at the front desk; the staff there are always willing to help and attend to your needs.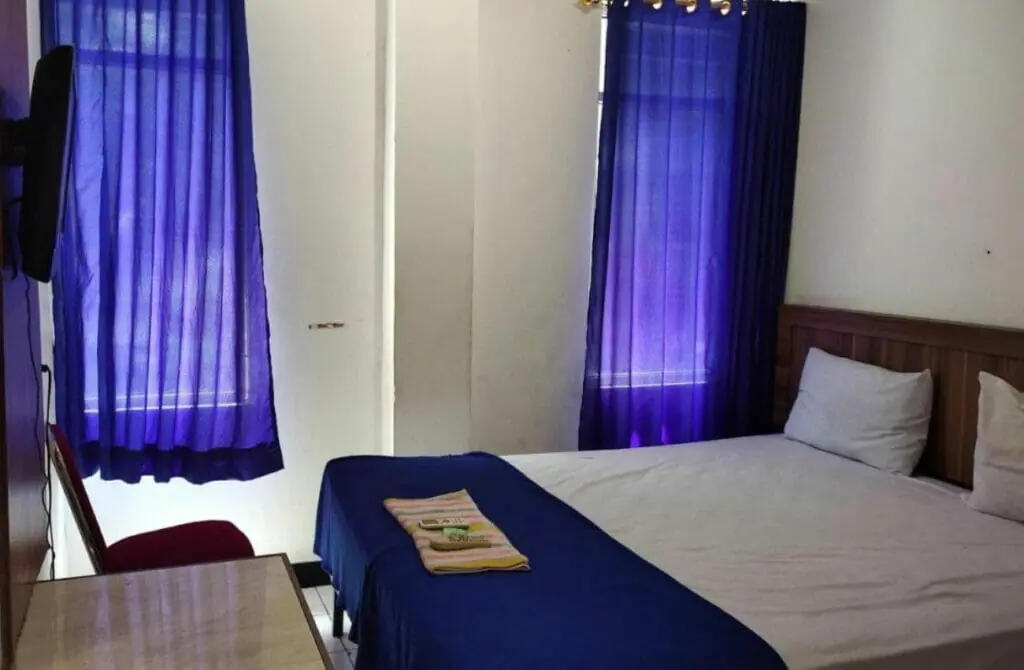 Gay Nightlife in Palembang, Indonesia
Palembang is the second most populous city in Sumatra after Medan. Besides Malaysians and Singaporeans, it does not receive many tourists from other countries. Its nightlife is limited, as it is in most Indonesian provincial towns.
Most clubgoers are men, with a few females accompanying male patrons. There is no dancefloor in most establishments; instead, patrons reserve tables and stay seated with the same group throughout the night rather than attempting to socialize with other guests.
Exploring the queer nightlife scene in a new city can be one of the most exhilarating experiences while traveling, and Gay Palembang is certainly no exception. Not only do you have the chance to meet new people and make friends, but you'll also immerse yourself in the local culture and learn more about the LGBTQ+ community.
Whether you prefer to connect with other queer folks in person at a gay bar or club or through a hook-up app, Gay Palembang has plenty of options to explore. However, it's important to remember that many of the public spaces in the city are not queer-friendly, and it's best to avoid displaying overt signs of queerness in certain areas due to the risk of discrimination or even violence.
So, venture out to experience the vibrant and diverse queer nightlife in Gay Palembang, but always prioritize your safety and well-being. Take precautions when meeting new people, and be mindful of your surroundings. With a bit of caution and a lot of fun, you will surely have an unforgettable time in this amazing city.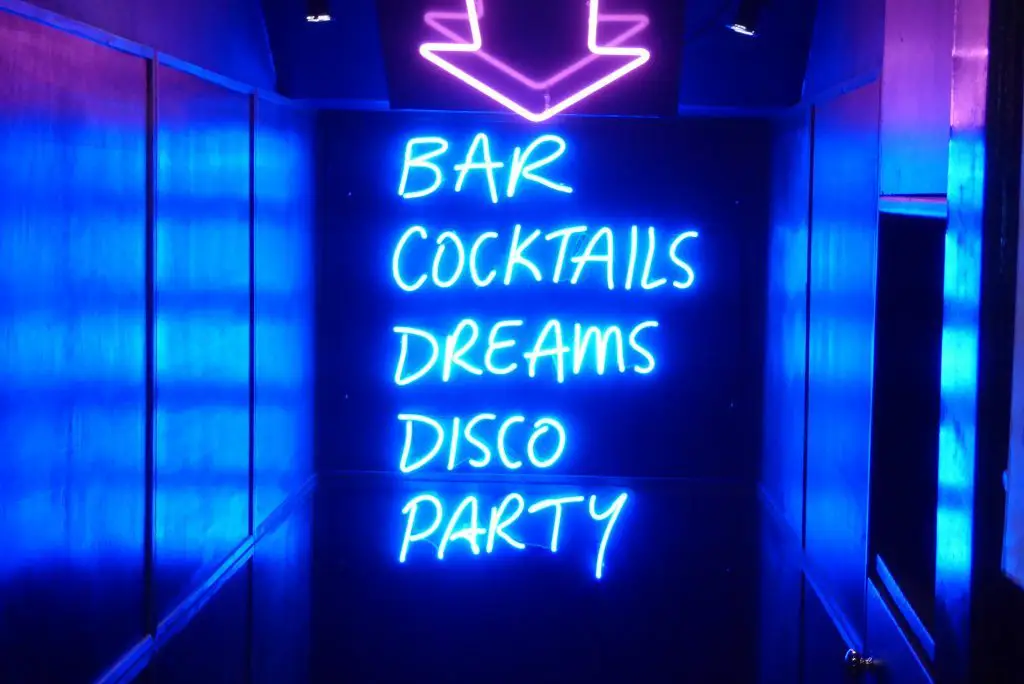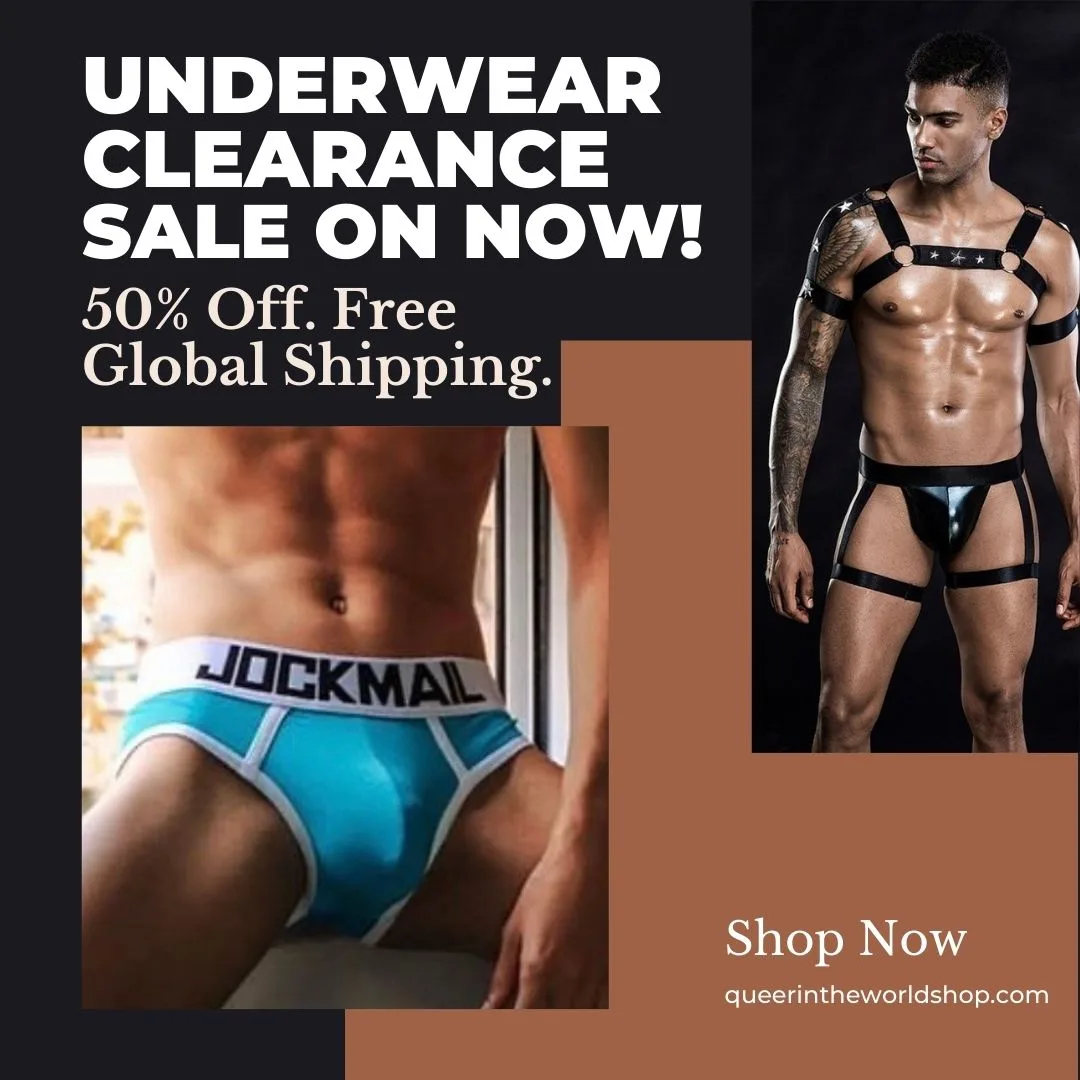 Gay-Friendly Bars and Clubs in Palembang
If you want to make the most of Palembang's vibrant nightlife scene, go to one of these great gay-friendly bars and nightclubs. The following bars and nightclubs are regarded as being among the best in Palembang in terms of gay-friendliness:
This place is relatively new, but its general idea is similar to the last two spots. They regularly feature live bands, followed by DJ sets. The speakers are constantly blasting fast-paced music at full volume. After a long and stressful day in the city, this is a great place to unwind and have fun in the evening.
Arena 9's bar is located just below the stage, where live music is performed. It is widely regarded as one of Palembang's most popular hangouts. It consists of a sky garden, a beer house (Bierhaus), a restaurant, and a coffee shop or café. Patrons are younger and more fashion-forward than in other establishments. Students flock here to have a good time in the city.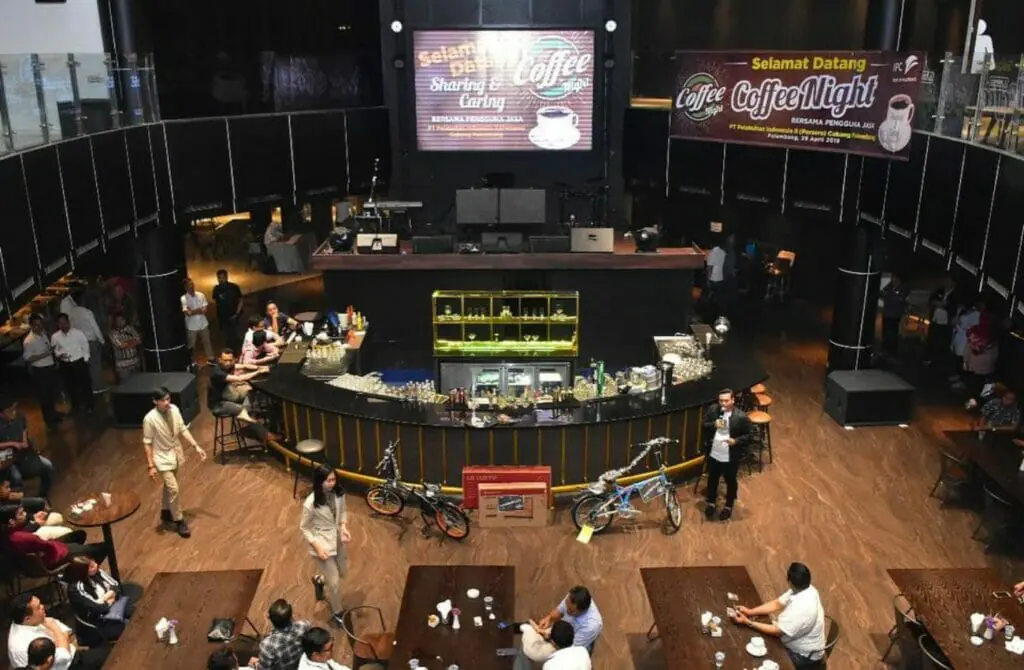 Sarinande
(Temporarily or permanently closed. If you know something, please suggest an edit.)
This location on Main Street, which leads to the airport, is prime. This restaurant serves Padang and Palembang cuisine and is usually very crowded throughout the day. They serve delicious and high-quality food. It has a strong flavor due to various herbs and spices.
If you are not a fan of spicy food, you should request that your dishes be made less spicy before you eat them. While there, you should also try the delectable dessert of Kedondong fruit drizzled with sugar cane syrup.
Selebriti Entertainment Center
This complex, which includes a KTV and a bar called S' Lounge, is Palembang's most well-known nightlife destination. In this medium-sized space, there is a slightly elevated podium for live performances (most songs in Indonesian with some international hits). During the event's breaks, a DJ will play extremely loud techno and house music. The venue is usually not very crowded unless there is a major event.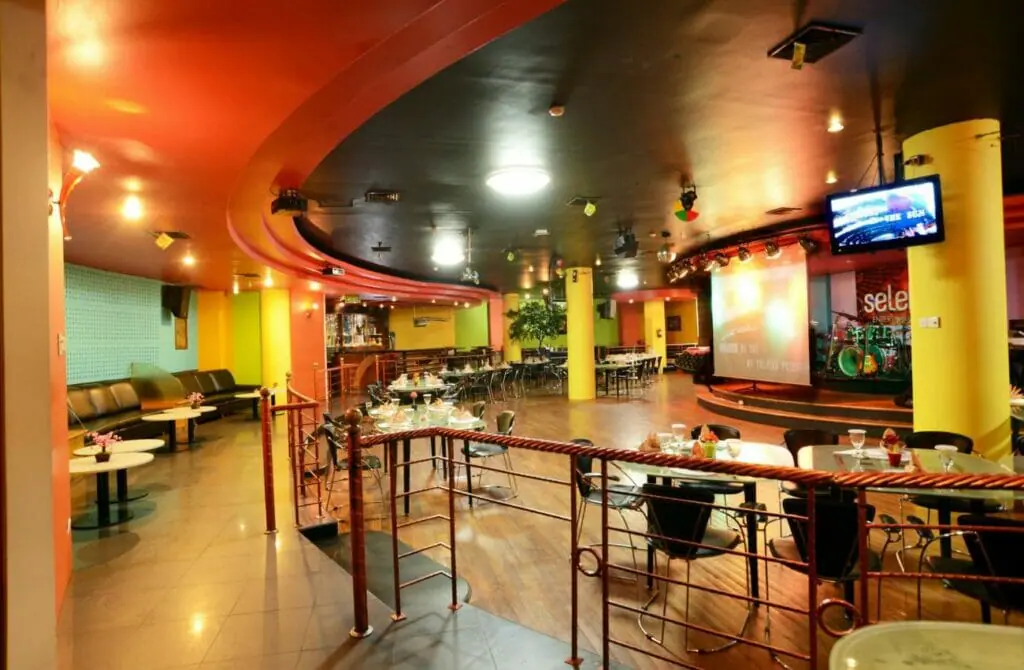 This unpretentious nightlife venue is housed within an unpretentious hotel with a spa, an outdoor pool, a gym, and dining options. Over the years, the hotel has maintained its high cleanliness standard. Not only is the facility clean, but the service is also excellent. All clients are treated respectfully, and all staff members are dedicated to providing excellent service. A diet menu and a variety of delectable and varied dishes are available.
This nightlife spot has a design that idealizes contemporary and traditional aesthetics, ensuring your time here is more enjoyable. This restaurant on Palembang's Jalan Sekanan serves traditional Indonesian and international cuisine.
The foods here have a wonderful flavor because they are prepared with the highest quality ingredients. This location is ideal if you want to socialize and eat with your closest friends or the person you care about the most in the world.
The Indonesian-Chinese community frequents the opulent nightclub known as "Mansion." They regularly feature live bands, followed by DJ sets. Most visitors come before or after visiting their own KTV with a group of friends.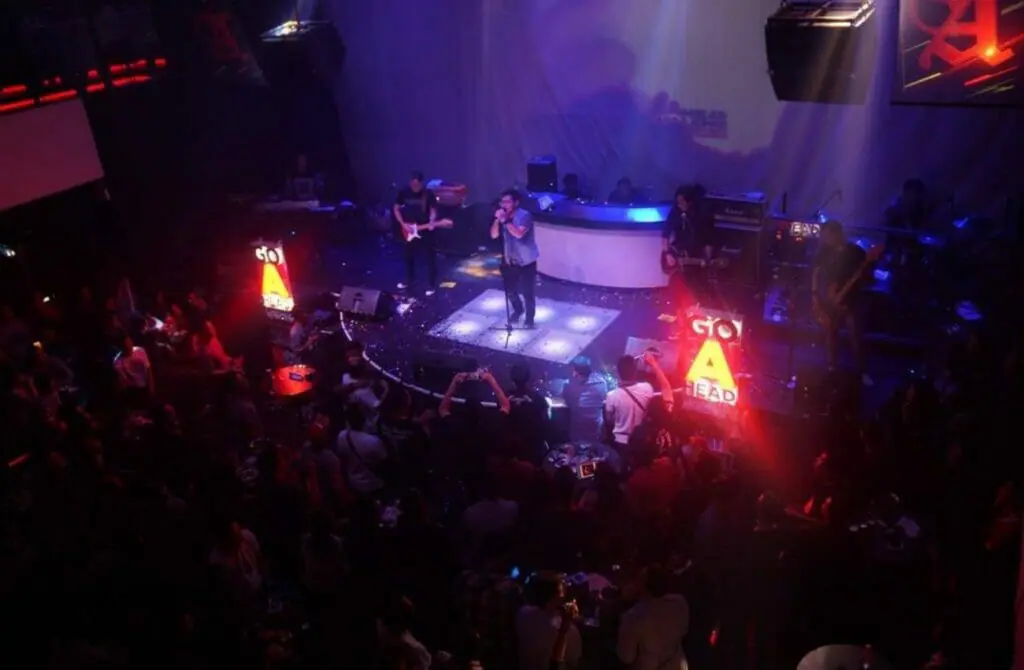 This Palembang fine dining establishment is located on the Musi River and serves various seafood dishes. However, the vast majority are traditional forms of Indonesian seafood cuisine. While eating here, you can watch the activities on the Ampera Bridge and along the river. However, the evening is the best time to dine here because you can see the city lights from your table.
The relaxed atmosphere of Palembang Nobu Bistro serves a wide range of cuisines, including pizza, sushi, and pasta dishes. More people visit at night, some of whom are smokers. Although the location is cozy and ideal for taking cool photos, some guests smoke. This establishment offers a diverse selection of alcoholic beverages in addition to its convenient location and pleasant ambiance.
Are you looking for a sophisticated restaurant in the heart of Palembang's bustling city? Golden Abalone is ready to serve you traditional Chinese cuisine in a modern and traditional setting.
This grand entrance welcomes the customer into an elegant dining area, where the atmosphere evokes echoes of good taste in their minds. Compared to a typical restaurant, they have a larger selection of shark fin and abalone dishes, each of which can be prepared differently.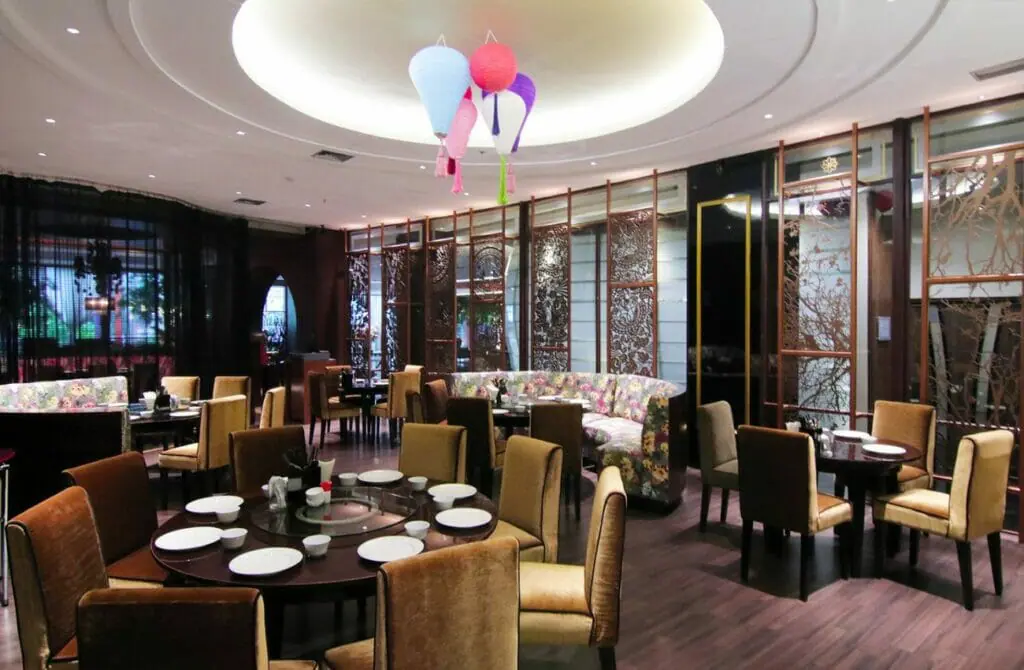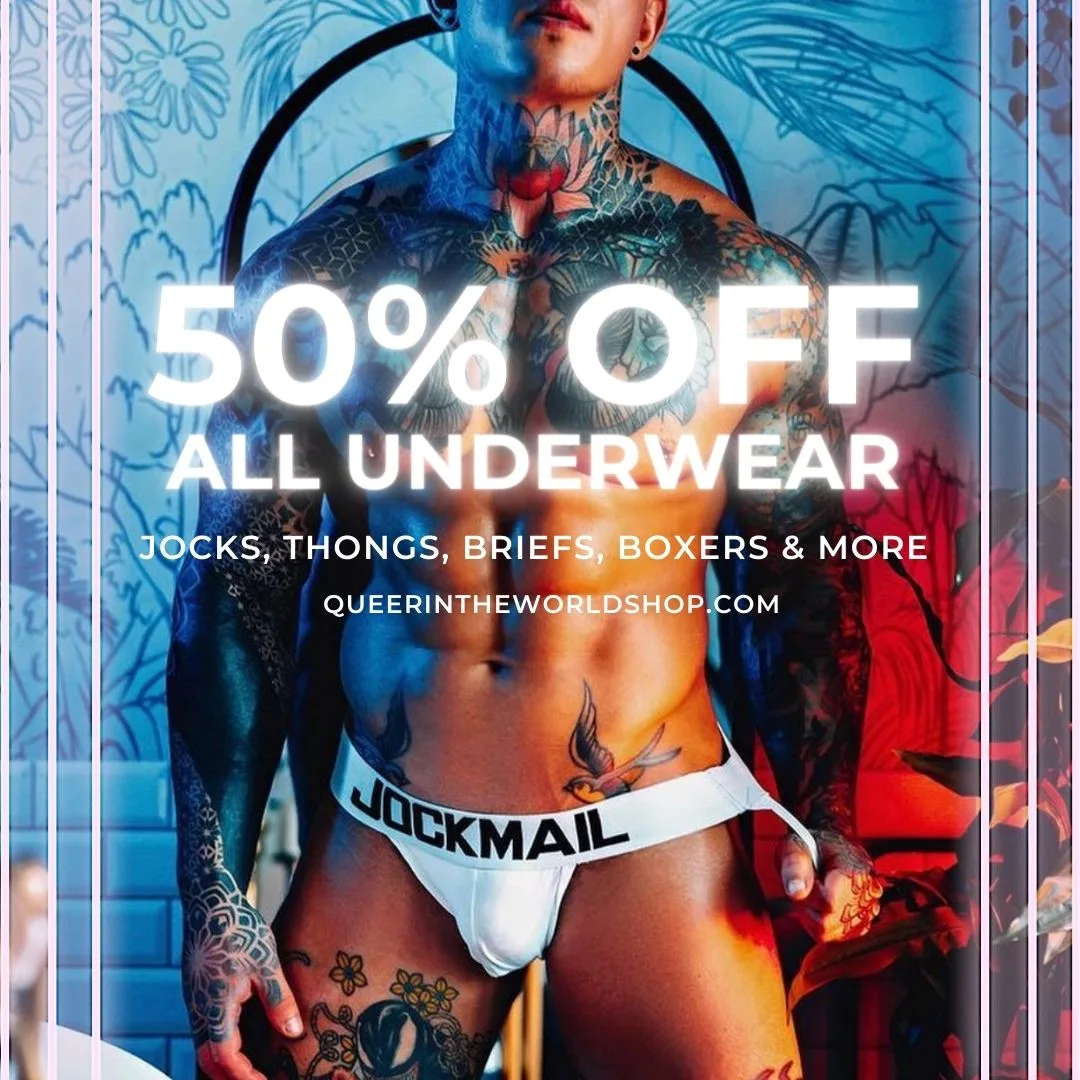 LGBT Rights in Palembang, Indonesia
People identifying as lesbian, gay, bisexual, or transgender (LGBT) face legal challenges and prejudices that other groups do not face in Indonesia. In contrast to other countries, this is not the case. Because of their hostility toward homosexuality and transitioning, traditional moral judgments impact public policy.
Same-sex couples and households headed by same-sex couples do not have the same legal protections as married couples of the opposite sex in Indonesia. These safeguards include the ability to own property and have children.
Although most of Indonesia lacks a sodomy law and does not currently prohibit non-commercial, private, and consensual sexual activity between members of the same gender, the country lacks a law that specifically protects LGBT people from discrimination and hate crimes.
Homosexuality is a criminal offense under the Islamic Sharia law currently in effect in Aceh and can result in flogging or imprisonment. Marriages between people of the same gender are illegal in Indonesia.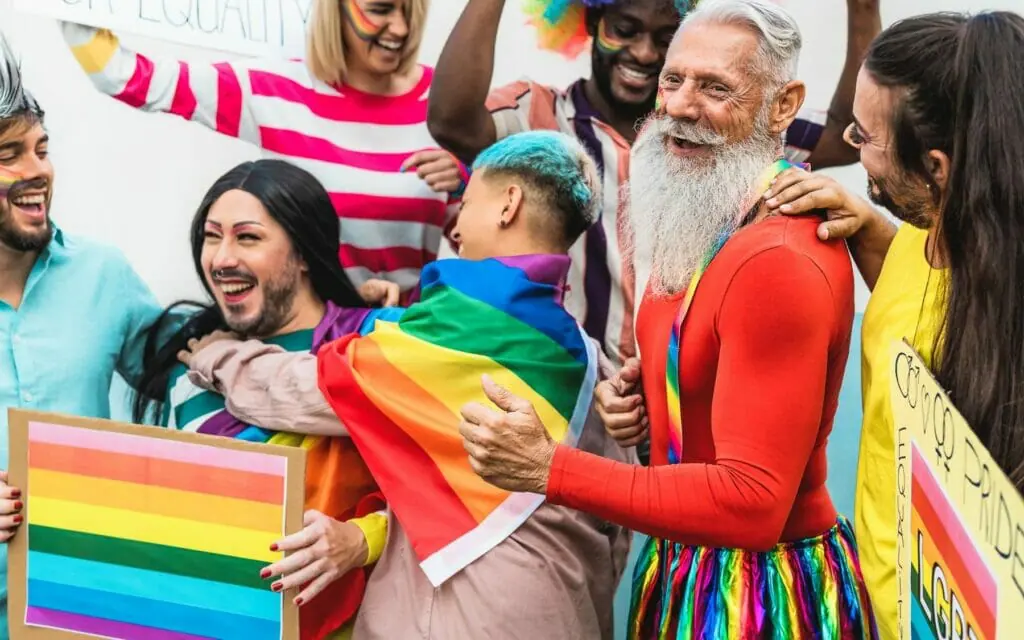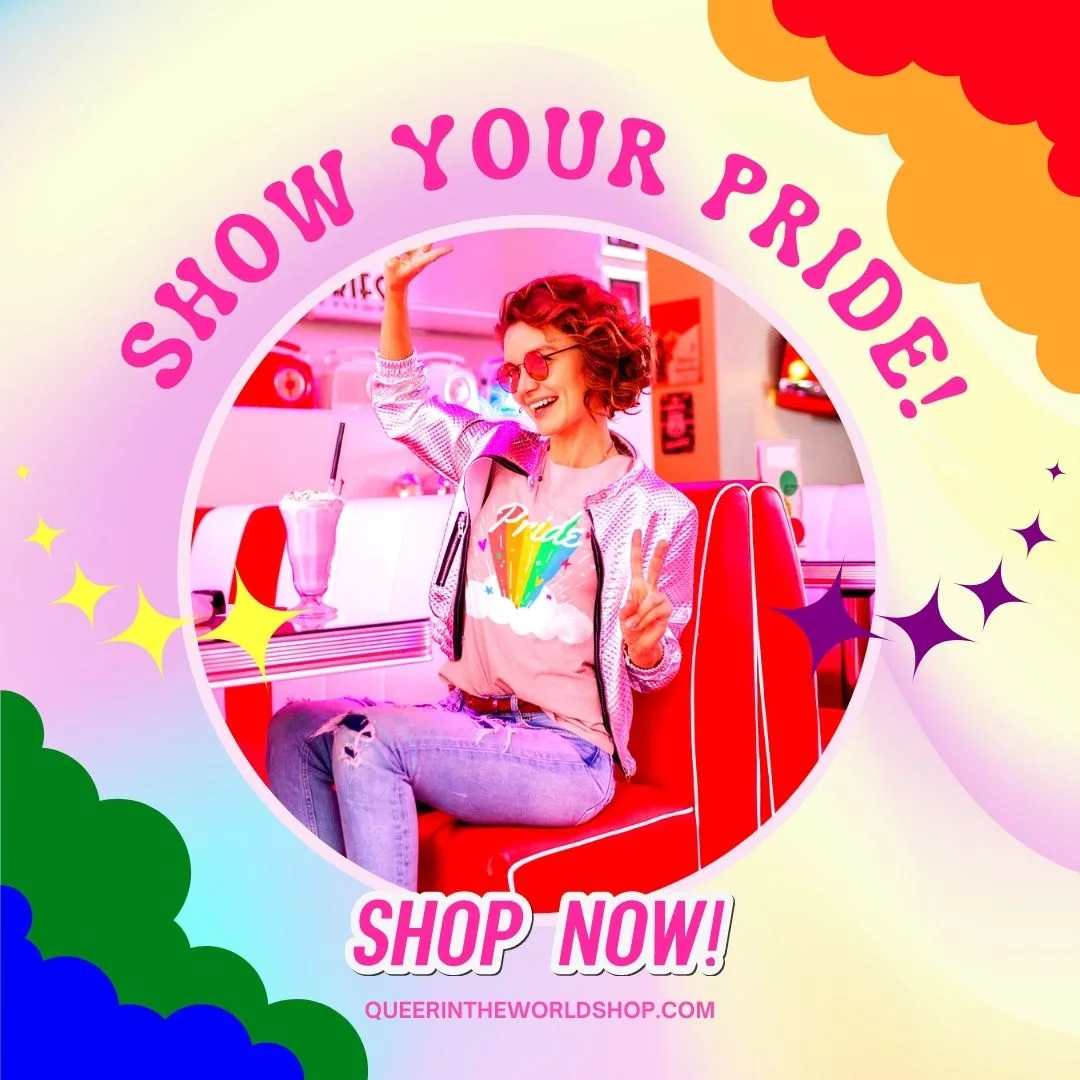 Gay Map Of Samerang
Finding it hard to envisage where everything is in Samerang? Hopefully, this queer-centric map helps where we have marked all the bars, clubs, parties, hotels, saunas, massages, and more will help you stay in the spot best suited to you!