Medan, a thriving city in North Sumatra, attracts many tourists due to its ethnic diversity, delicious local cuisine, rich culture, and exciting destinations. Some may prefer to explore its historic and cultural aspects, while others may prefer to go on an haute cuisine adventure.
It also presents itself as a dynamic economic hub of the world as a financial, trading, and economic center. Explore this city's jungles, palace, and volcanic highlands and meet the island's most famous inhabitants – orangutans.
But before flying out to Medan, it's good to know the facts about LGBT rights in the city. Unlike many other Indonesian cities (dominated by Muslims), Medan is home to people of various ethnicities, including Chinese, Indians, Javanese, Bataks, and others.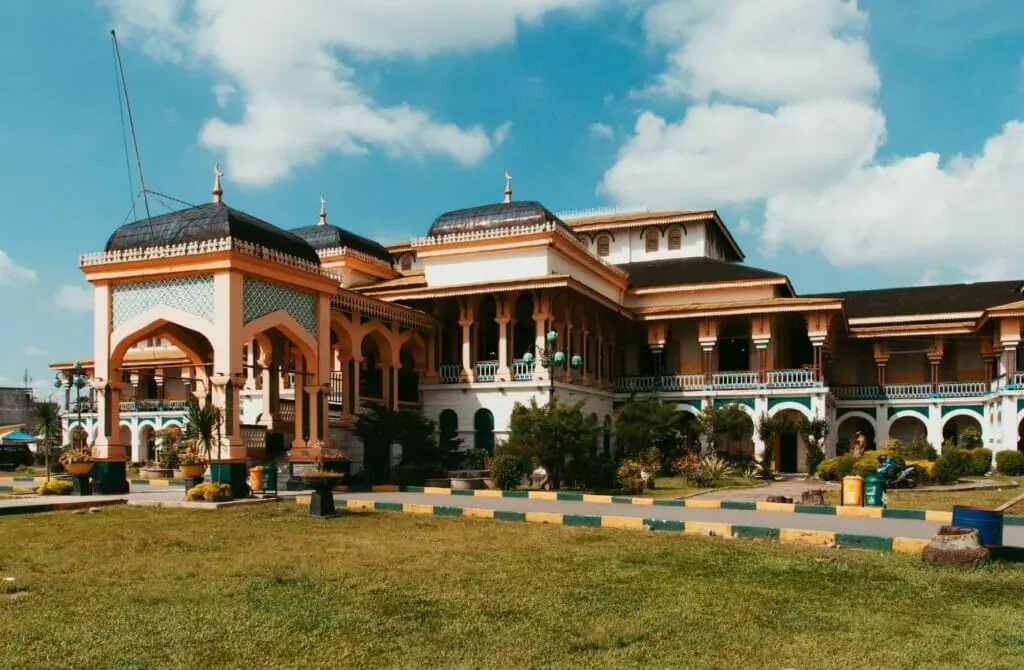 This city has 90,000 gay residents, but few of their faces will reveal their sexual orientation due to cultural stigma. Homosexuality is not illegal there, but freedom of romantic expression is rare, even among heterosexuals. To be safe, respect their culture by keeping PDA to a minimum and saving social media posts for after your trip!
Carry yourself confidently, and if you get unwanted attention about your sexuality, ignore it and move to a safe location.
As many gays conceal their identities due to social criticism, it is best to contact local gays via social media, such as Facebook groups or Instagram hashtags (#gayMedan). Dating websites are also an option, but because you are in Medan, you must use a VPN to access them.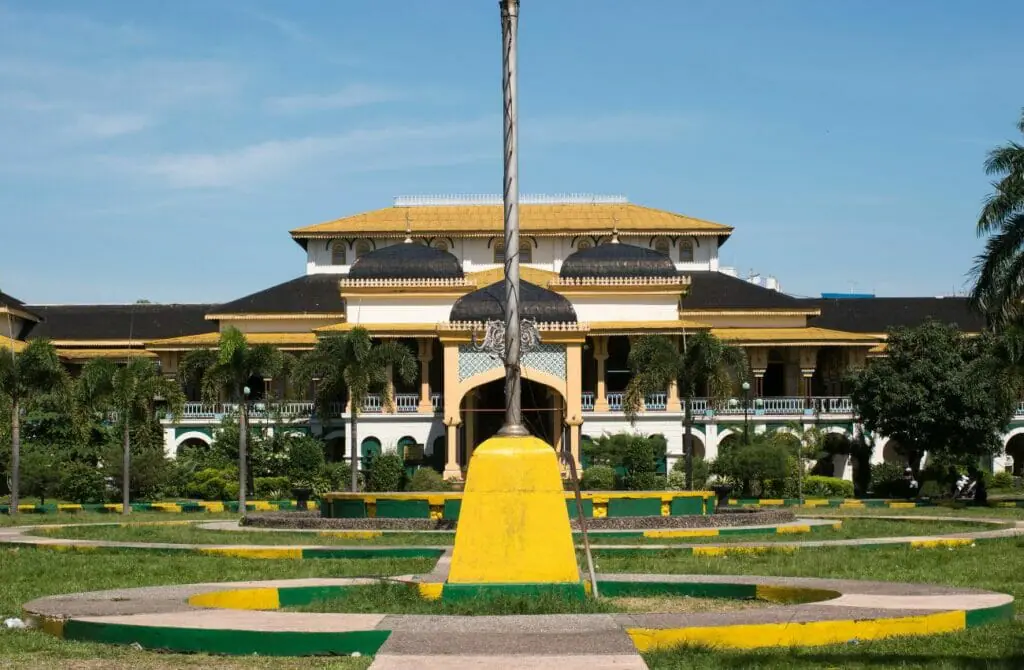 Attraction in Gay Medan, Indonesia
Honey, welcome to Gay Medan! Now, let's spill the tea – this city may not be the most welcoming to our rainbow community, but don't let that dim your sparkle! There are still plenty of fabulous things to see and do here, no matter who you love.
As passionate travelers and members of the LGBTQ+ community, we believe that queer travel is about having fun and exploring new places, promoting cultural understanding, and spreading pride.
Through travel, we can learn about different cultures, histories, and perspectives and share our own experiences and identities with others. We can also support LGBTQ+ businesses and organizations and work together to create a safer and more accepting world for all members of our rainbow family.
Unfortunately, homophobia and discrimination still exist in many parts of the world, and it is important to be mindful of the laws, customs, and attitudes of the places we visit. But by being visible and proud and by supporting local LGBTQ+ communities and allies, we can help to change hearts and minds and make a positive impact wherever we go.
So let's keep exploring, learning, and sharing, and continue to work towards a future where all travelers can feel safe and celebrated, no matter where they are.
Check out the iconic landmarks and attractions, darling. Visit those historical monuments, museums, and art galleries like the true cultural connoisseur you are. And, of course, let's not forget about the architecture, parks, and gardens.
Trust us, the local cuisine will leave you gagging, and the markets are to die for. And, girl, let's not even start on the cultural events like festivals, concerts, and shows – they are simply sickening!
Now, while we are out and proud queens, we must keep it down low when we hit the streets, sis. Sadly, this city may not be as welcoming to us as we'd like. But no worries, we'll just have to slay discreetly, okay? Let's show these locals how to live our best lives, honey!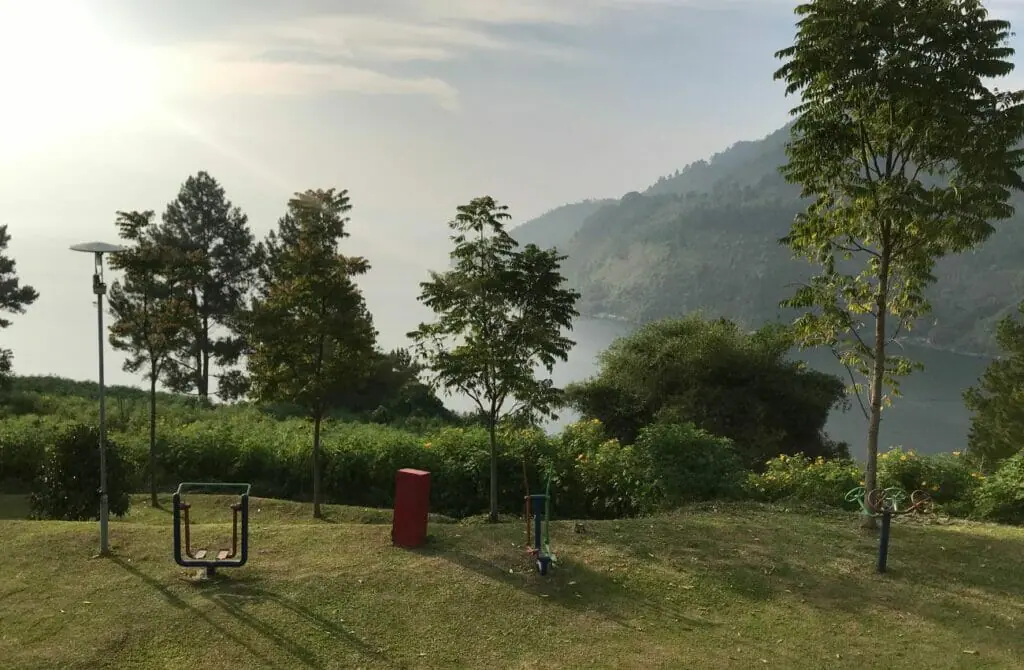 Top Highlights of Medan
Barstagi is a highland town that provides a refreshing and peaceful respite from boredom and fatigue. This is a popular destination for gays who enjoy exploring nature.
Numerous tourist attractions are nearby, such as waterfalls, mountains, and lakes, but the town has much to offer. Hiking and rafting are great activities for those with an adventurous spirit.
Barastagi is also famous for its fresh vegetables, flowers, and fruits. Must try their fruits; they are as sweet as you.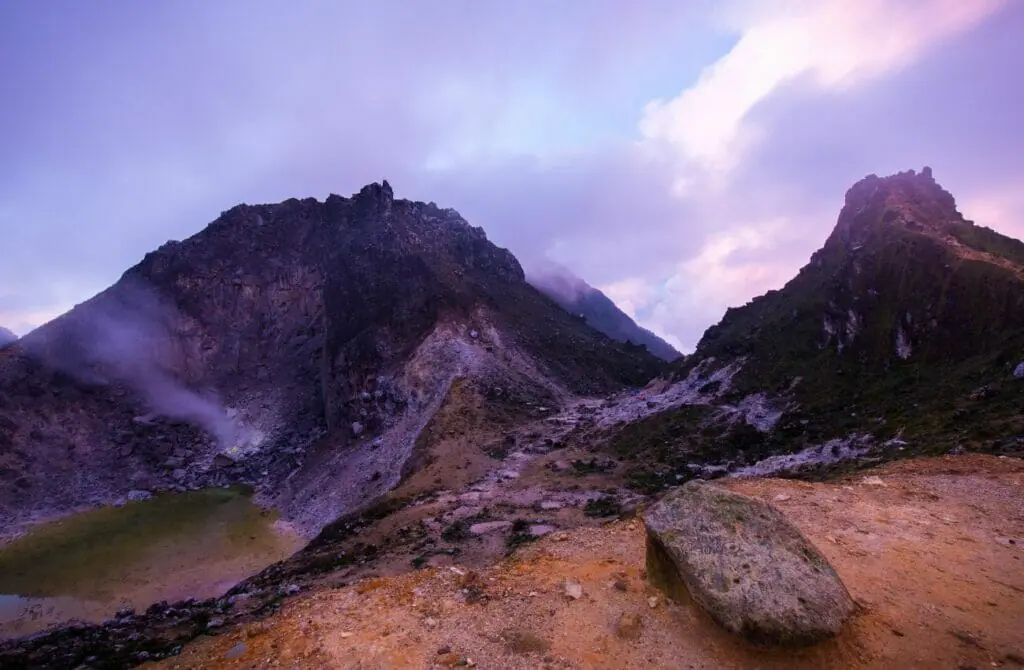 From Barastagi, take on the challenge of hiking to Mount Sibayak, a majestic volcano rising to a height of 6870 feet. With steam plumes rising from its crater, this volcanically active mountain provides a breathtaking view. It is exceptionally unique in terms of terrain and topography.
Did hiking frighten you? Don't worry; it's one of the most accessible volcanoes, with the easiest ascent to the summit. So, don't pass up the opportunity to see the spectacular sunrise.
Take in the lush wilderness of the jungle! The sprawling tourist town of Bukit Lawang is surrounded by the Gunung Leuser National Park's dense, vertically rising jungle. Trek through the breathtakingly dense jungle while catching a glimpse of native wildlife.
Aside from trekking, it's a traveler-friendly location where you can spend the days relaxing in huts or paddling in the river while taking advantage of some of Medan's best jungle resorts.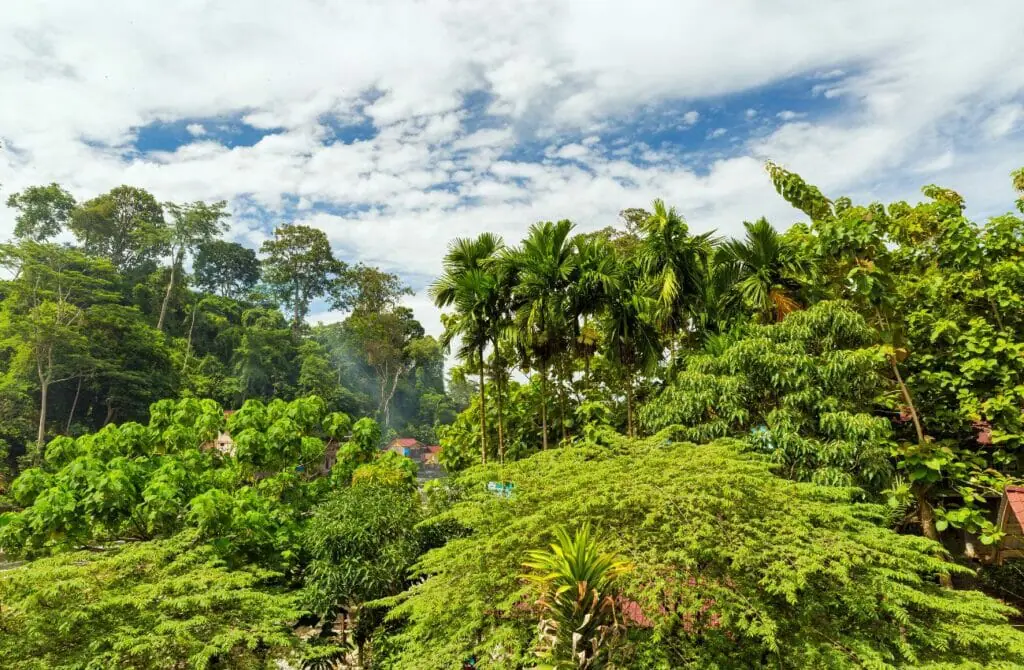 Food Tours
The food in Medan is a fusion of many cultures. You can enjoy Chinese, Indian, Javanese, Malay, and other flavors. Visit these spots to enjoy the food and the chicest faces around.
It is a historical landmark, a cultural heritage building, and a museum, and is referred to as "a historical jewel in Medan." A Chinese built this mansion for his wife, and they lived there until 1921.
Look around the mansion; the dated decor, architecture, and dim lighting create a spooky atmosphere.
Excited to meet our distinct relatives?
Passing through one of the most beautiful rainforests, you will have the most amazing experience of being so close to "Orangutans" and observing them swinging through the forest canopy. Enjoy the majestic jungle scenery while catching glimpses of exotic birds and jungle wildlife.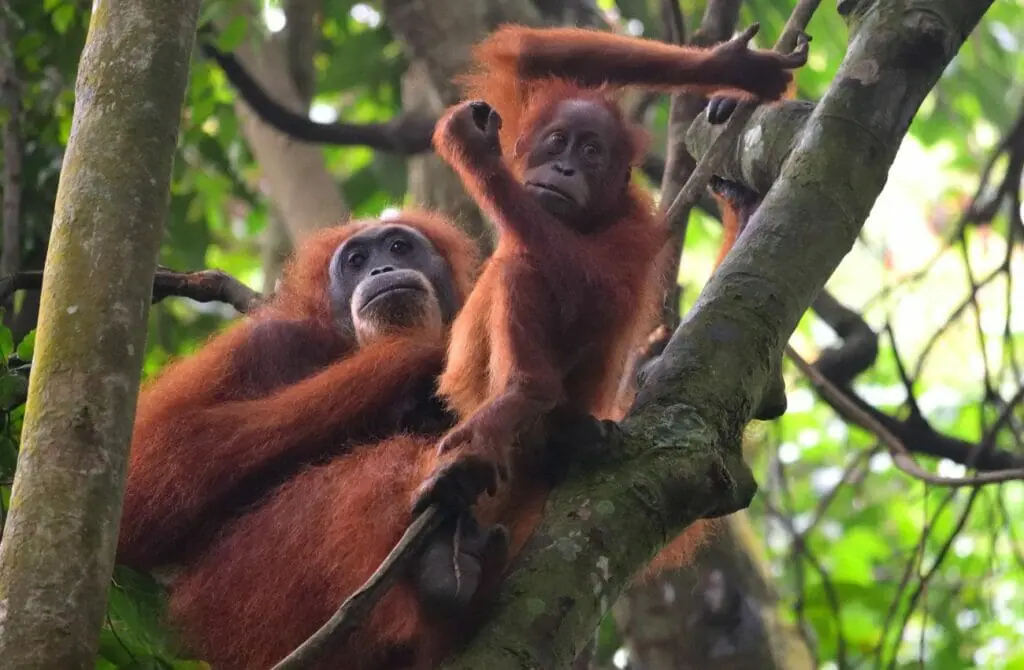 Marian Shrine of Annai Velangkann
It's a functioning Catholic church tucked away on Medan's hidden outskirts. It's the perfect location to give you peace of mind. If you go there at dusk, you'll enjoy the building's magnificent illumination.
Take a moment to meditate in the main worship space and buy some Chinese artifacts from the store outside.
It is one of the world's largest volcanic lakes, surrounded by hills and mountains. The lake's edge is surrounded by lush greenery. To enjoy the area leisurely, staying for at least two days is advised.
The island "Samosir Island" is located within the lake. Explore the island's roads on scooters or bicycles while admiring the scenery of small farms and rice fields. You'll adore the island's welcoming inhabitants, incredible Batak music, and rich Batak culture.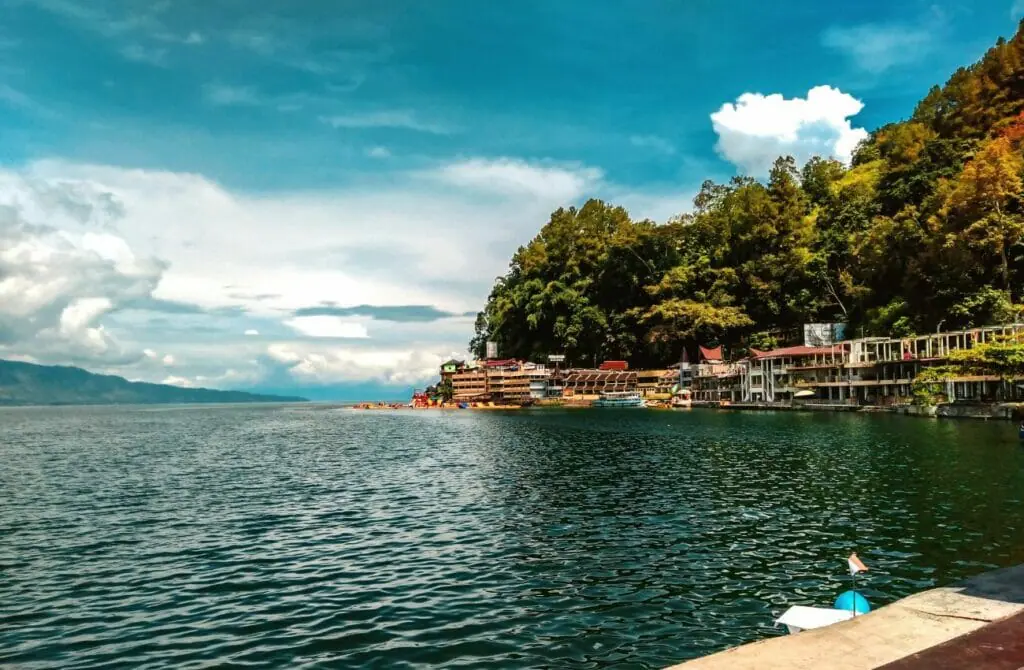 It is a well-liked tourist destination due to its restored heritage status and distinctive interior design that combines elements of various architectural styles. Only 3 of the 30 rooms are accessible to guests, but they are enough for a memorable experience.
Witness royal possessions while listening to musicians playing Malay songs. Rent traditional attire from the palace and take pictures on the opulent inauguration throne.
This magnificent mosque is octagonal, about 100 meters from Maimoon Palace. Its distinctive architecture combines Spanish, Indian, and Middle Eastern elements. Take pictures while admiring the blue and white architecture.
One thing, your shoulders and legs should be covered when you move in.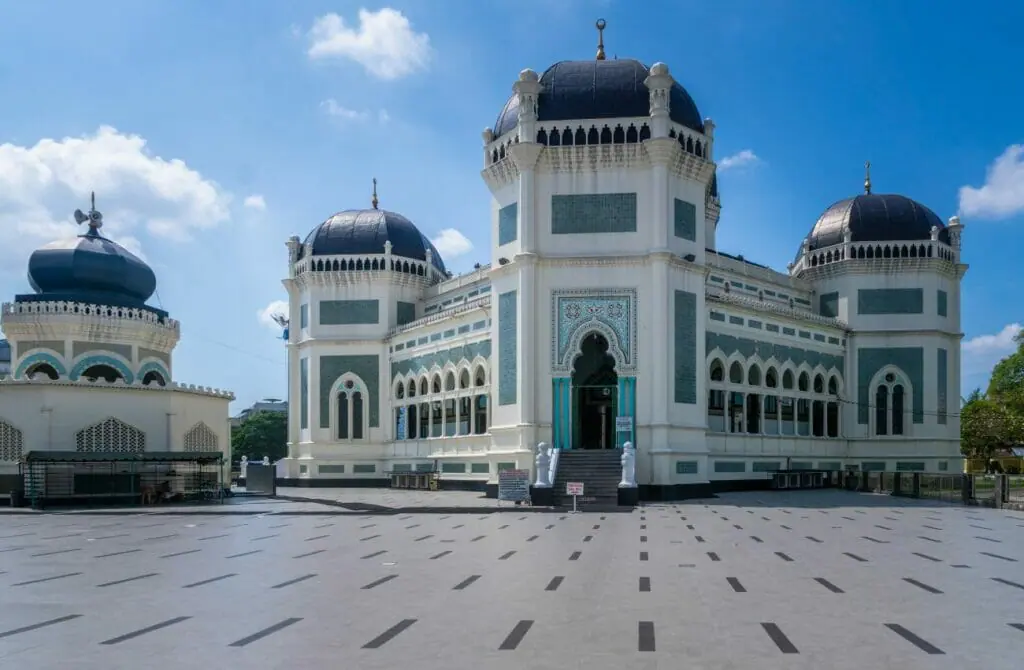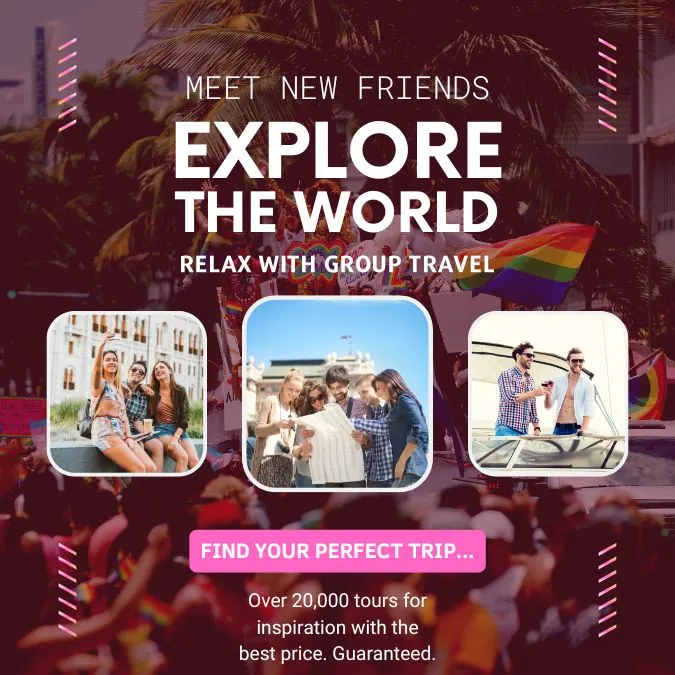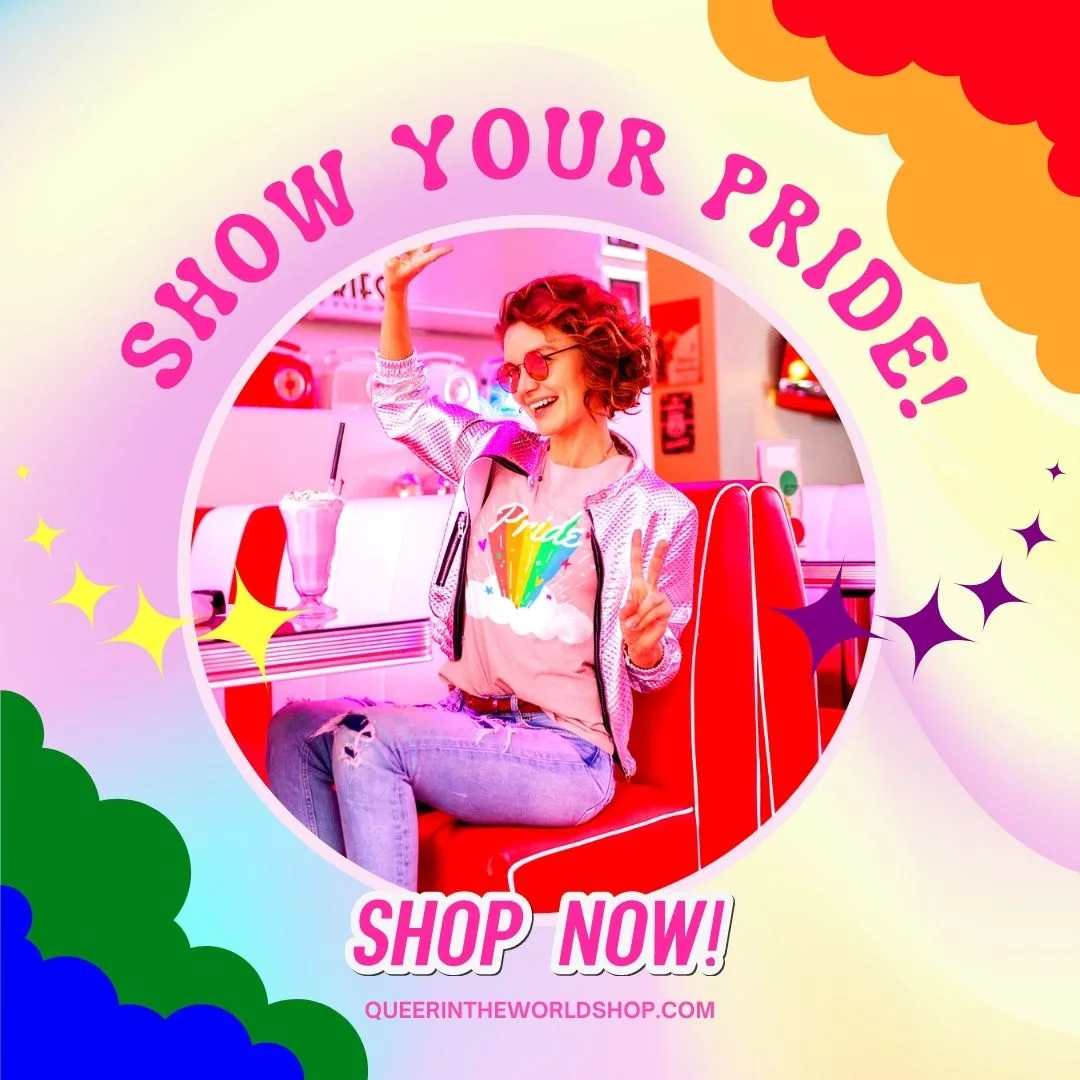 Gay-Friendly And Gay Hotels in Medan, Indonesia
As a traveler in a homophobic country where being queer is illegal in some places, it's important to be aware of the risks and take necessary precautions to ensure your safety. This includes choosing accommodations less likely to have issues with same-sex travelers.
We recommend booking two twin beds and traveling as friends only, avoiding any same-sex activities that could attract unwanted attention. While it's unfortunate that there are no gay-friendly accommodations in Medan, we suggest staying at international or high-end properties that are less likely to have issues with LGBTQ+ guests.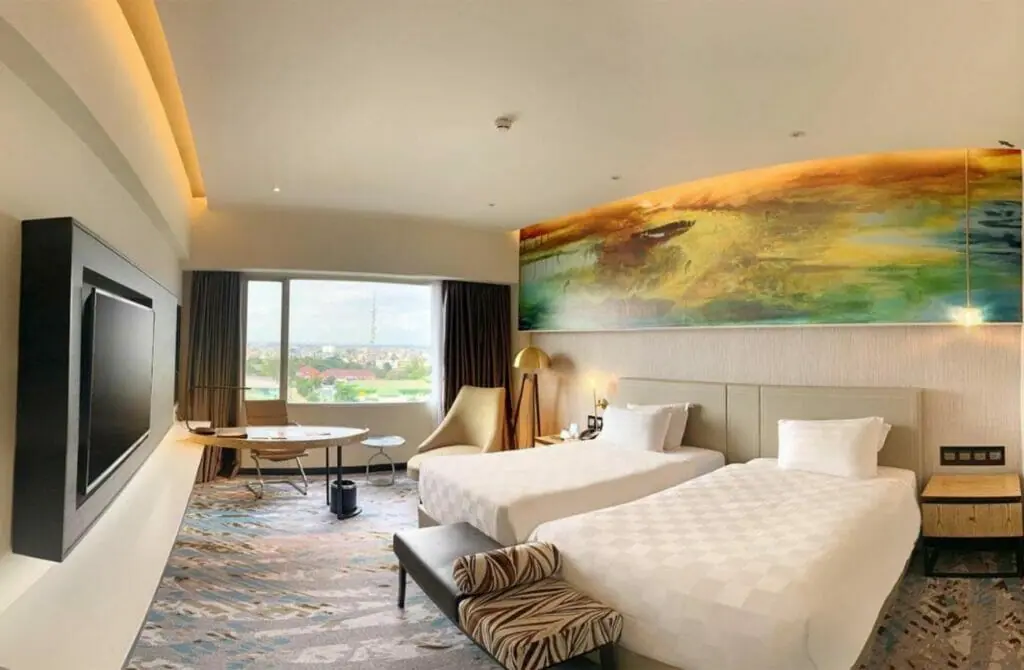 It's important to note that these accommodations are not gay-friendly and may not have policies or practices to create a safe and inclusive environment for LGBTQ+ guests.
However, they are the most fabulous hotels in Medan, according to other gay travelers and us, and where we recommend staying. Remember, Indonesia is among the least gay-friendly places in the world, and should the ban on extramarital sex go forward; it can be applied to all same-sex couples.
Whatever your needs are, Medan has a wide range of accommodations. While it may be challenging to find gay-friendly options, taking these precautions can help ensure a safe and enjoyable stay in the city.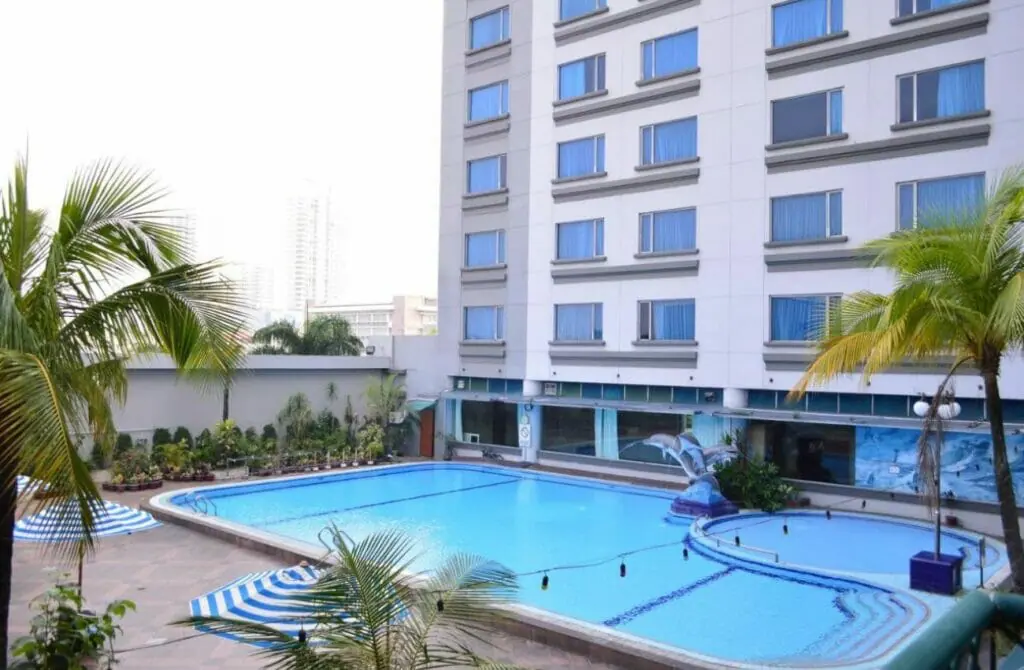 Grand Mercure Medan Angkasa ☆☆☆☆☆
Enjoy luxury by booking a stay at the Grand Mercure Medan Angkasa. Your first impression will be of the friendly staff, who will make you feel like you have just entered a king's domain.
Enjoy the bliss of the morning with a cup of coffee, and wind down your day with a trip to the massage room, hot tub, steam room, spa, and sauna. With so many hot chics nearby, dragging yourself away from the hotel's bar or the outdoor pool will be difficult.
Wait! Do you enjoy prepping your meals? Then you'll adore the on-site BBQ options.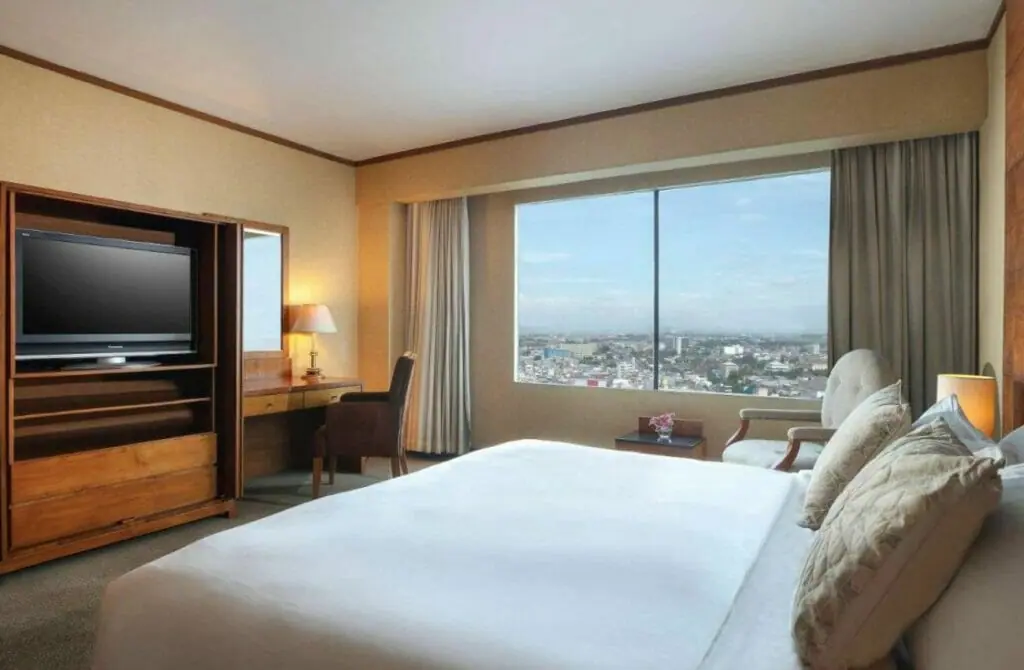 With its refined luxury and prime location, it is an international hotel that provides a memorable experience to leisurely gay travelers. Begin your day with a breathtaking view of the city with a cup of coffee in your hand.
Refresh your mind and body with therapeutic massages in the hotel's health club, or take an invigorating swim in our outdoor infinity pool. And yes, shape your body in the gym before posing for Instagram shots.
Are you a foodie? Enjoy delicious cuisines at on-site restaurants or cocktails in the piano lounge while admiring the city's 180-degree views.
For a night action, you don't have to go out. The prime bar of this hotel is highly famous in the media; It remains highly crowded with live performances five nights a week.
This stylish hotel provides all of the comfort and convenience of a four-star resort while being close to many historic sites. It's a hot spot for many hot chics due to its modern technology, well-furnished rooms, and recreational amenities such as a pool, fitness center, and jacuzzi. You can dine in your private room while taking in the vibrant surroundings.
If you book a deluxe room, you'll wake up to a beautiful city view and freshly brewed coffee.
Must try their Cappuccino!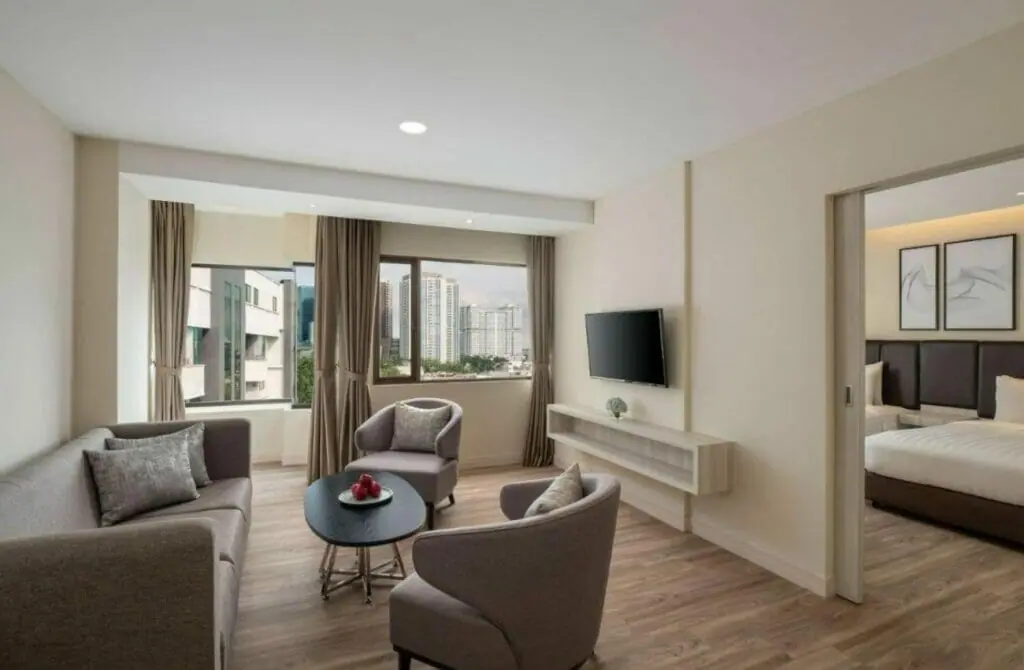 Four Points by Sheraton Medan ☆☆☆☆
This chic hotel provides all of the comfort and convenience of a four-star resort while being close to many historic sites. It's a hot spot for many hot gays due to its modern technology, well-furnished rooms, and recreational amenities such as a pool, fitness center, and jacuzzi. You can dine in your private room while taking in the vibrant surroundings.
If you book a deluxe room, you'll wake up to a beautiful city view and a cup of freshly brewed coffee.
You should try their Cappuccino!
Hotel Deli River and Restaurant Omlandia ☆☆☆
It's a grab-and-go hotel for all LGBT visitors who demand something outrageous and distinctive from their lodging. It is the only hotel in Mecca surrounded by lush tropical vegetation and picturesque natural scenery.
What's it like to wake up somewhere with chirping birds, goslings, and butterflies vicinity? Every area of this hotel exudes tranquility and romance, from the stylish rooms with minimalist designs to the outdoor pools.
Enjoy a swim in the pool, western and Indian cuisine, and coffee on the terrace while taking in the scenery. There is a garden at this heavenly resort where you can stroll with your significant other.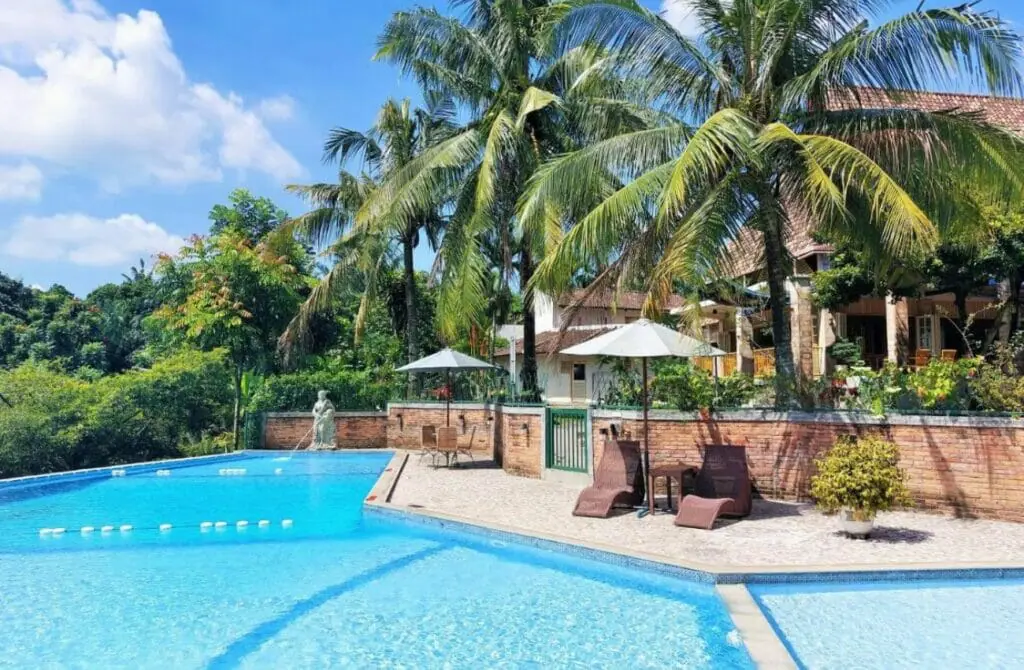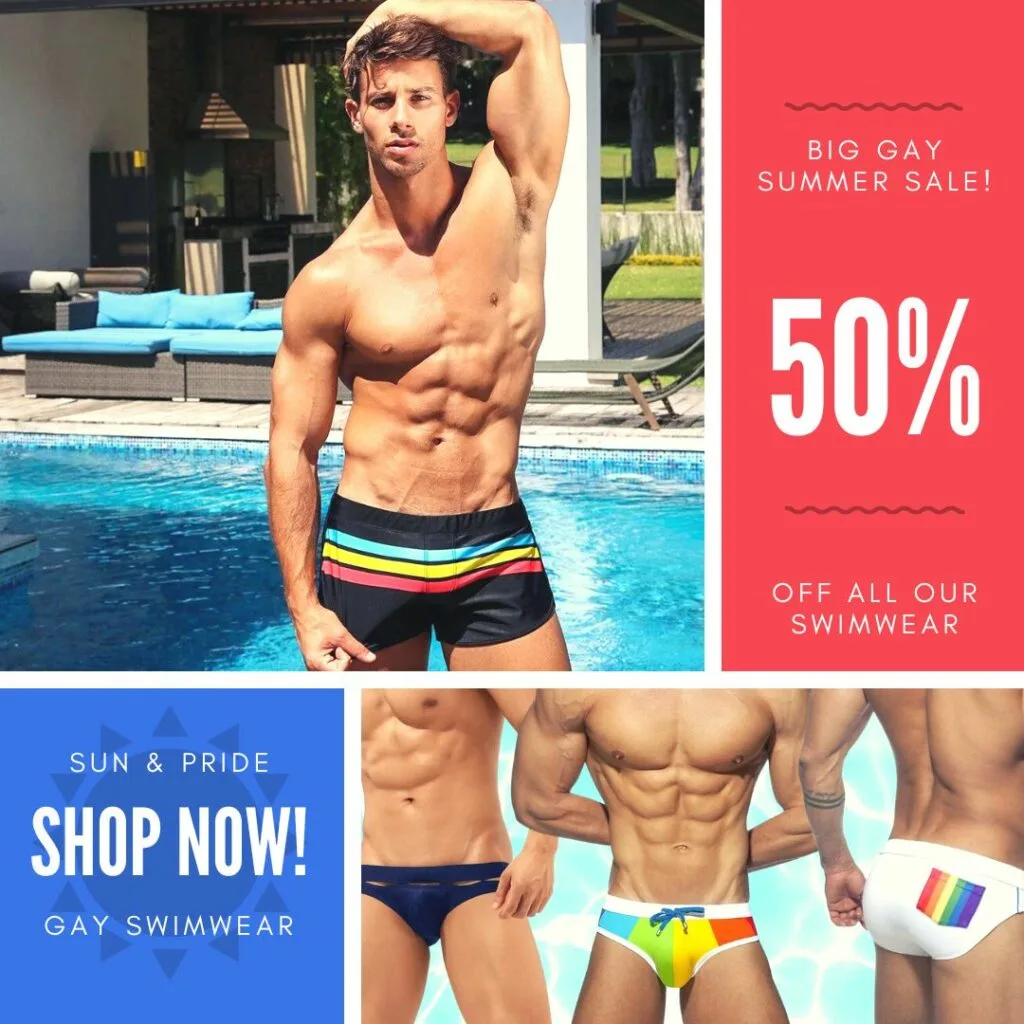 Thong's Inn Hotel Kualanamu ☆☆☆
Lock this hotel if you and your significant other want a posh and peaceful stay in Medan. Its idyllic location close to a village, which is enticing to the senses in every way, makes it the best place to stay.
Gay travelers on a tight budget should consider staying here because of the affordable rates, large rooms, and welcoming staff.
Take a dip in the pool or have a cup of coffee in the hotel cafe, surrounded by bonsai trees. There is also a garden where you can walk around while holding the hand of a loved one or sit on a bench with a cup of coffee.
Semalam at Sun Yat-Sen Boutique Hostel
Staying in a hostel is a good way to save money and allows you to have a private and social experience. You are immediately presented with a wealth of information and activities.
Semalam Hostel is more than just a place to sleep. All the rooms are spacious and clean with free wifi, kitchen, lockers, and lounge facilities. You will have a great time in the shared lounge and a chance to meet like-minded people there. There are also many traditional food options and shopping centers near the hostel.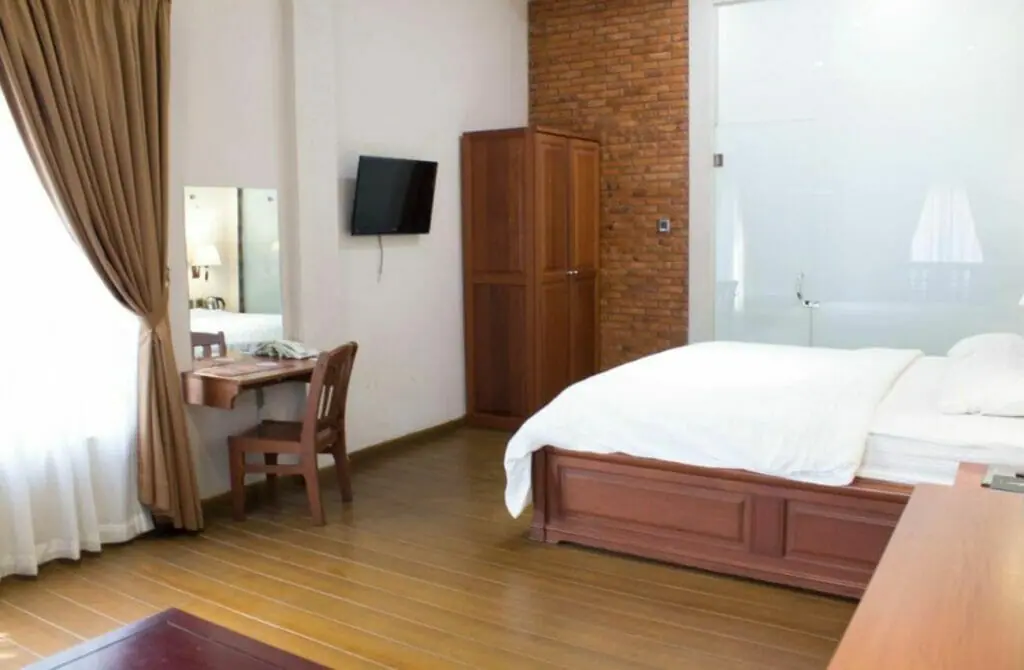 Gay Nightlife in Medan, Indonesia
Exploring the queer nightlife scene in a new city can be one of the most exhilarating experiences while traveling, and Gay Medan is certainly no exception. Not only do you have the chance to meet new people and make friends, but you'll also immerse yourself in the local culture and learn more about the LGBTQ+ community.
Whether you prefer to connect with other queer folks in person at a gay bar or club or through a hook-up app, Gay Medan has plenty of options to explore. However, it's important to remember that many of the public spaces in the city are not queer-friendly, and it's best to avoid displaying overt signs of queerness in certain areas due to the risk of discrimination or even violence.
So, venture out to experience the vibrant and diverse queer nightlife in Gay Medan, but always prioritize your safety and well-being. Take precautions when meeting new people, and be mindful of your surroundings. With a bit of caution and a lot of fun, you're sure to have an unforgettable time in this amazing city.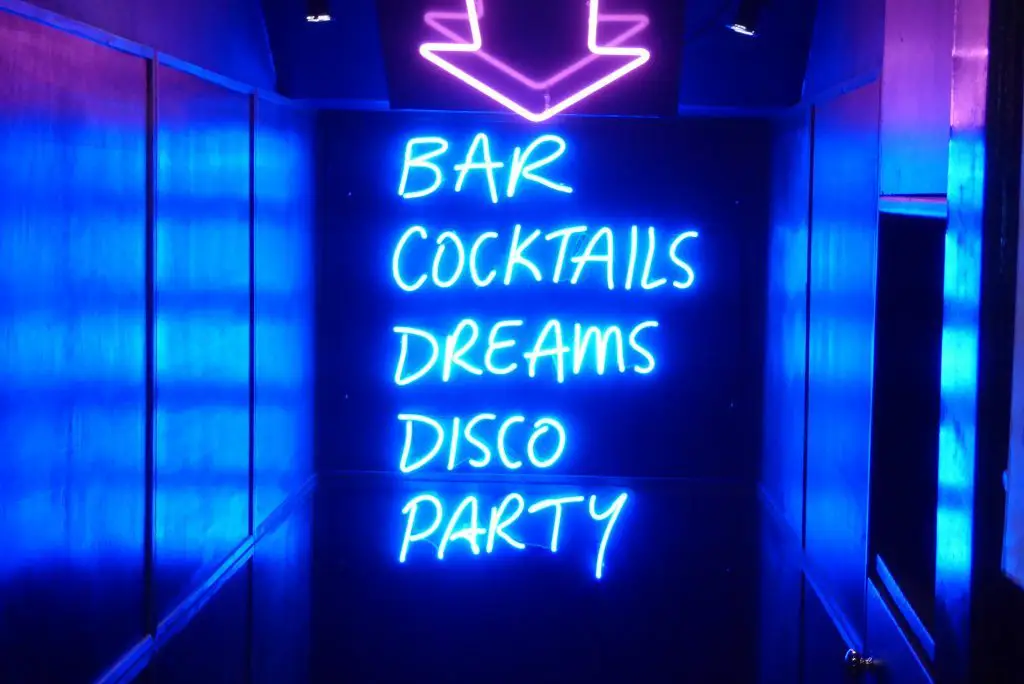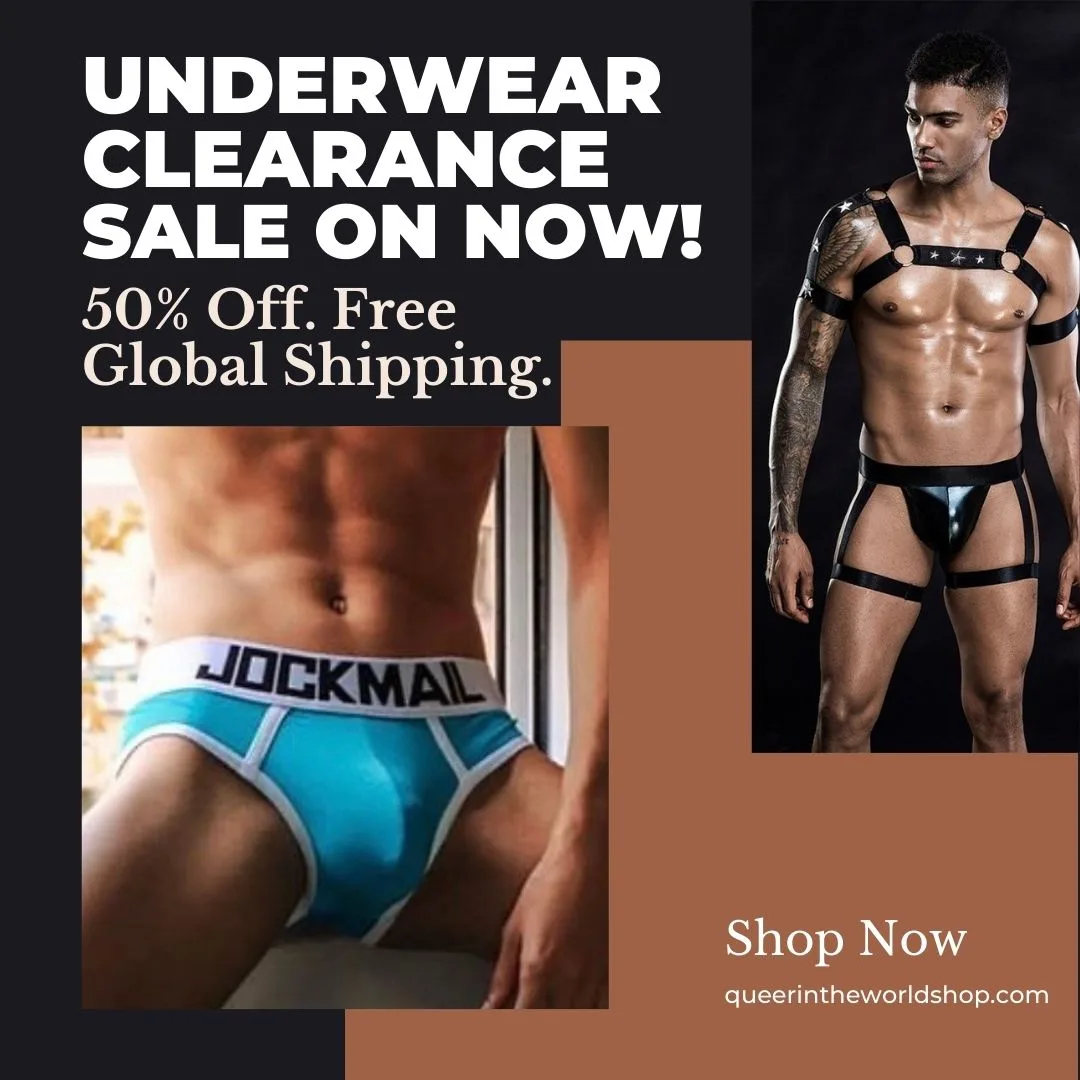 Head to this rooftop bar to see the Medan glittering in the lights!
Witits's DJs and groove bands, bright ambiance, romantic vibes, great food and drinks, and many hot Medan chics. Although it leans more toward the chics than the queers, you will surely adore it for its relaxed atmosphere and diverse clientele.
Dive to have a great vibe.
Retrospective Entertainment Club
If you are willing to value your money, you should take advantage of this entertainment club, which is more than just a club. The retrospective features live music, a bar, and a nightclub. It intensifies the pinnacle nightlife experience with DJs, seductive dancers, renowned bands, and A-list celebrities.
In addition to offering fantastic, it also offers a great disco and a chill environment for dancing until the very last beat. For late-night desires, many local gays and lesbians prefer this location.
Hello, culinary enthusiasts. The Amalie food court is a popular open-air night market near the famous Grand Mosque. Most of Medan's famous cuisine is available, including Indian, Chinese, Chinese, and Melayu flavors.
Aside from the culinary scene, it is also a great place to hang out and enjoy the local atmosphere with live music. Local gays frequent this location. After all, all we want is good food and views.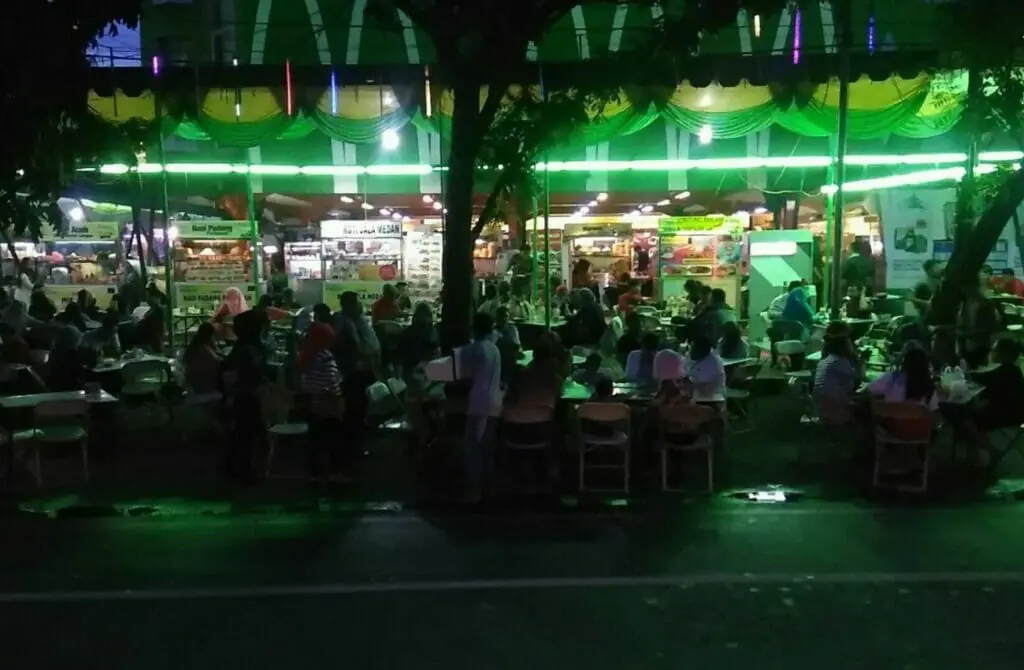 This wooden heritage building surrounded by gardens was the city's first club almost 25 years ago, and it was initially a Javanese temple. With its welcoming atmosphere and live performances, it's no surprise that this place attracts a diverse range of gay men, from the mild to the wild. Dwell has a selection of wines and beers at reasonable prices and mingminglesh like-minded people. Not just mingle, mind you. 😉
SKY the Oasis Rooftop Bar & Lounge
It is regarded as one of Medan's top rooftop bars and offers a haven of peace amid the bustle of the city.
Consider the scenario: It's just you and your gay partner, a round of cool breeze with cool cocktails, and 180° panoramic city views with live music. How does it make you feel?
Soho is Medan's first concept that combines a Winehouse, a lounge, and a resto. You can call it a cafe, a bar, a restaurant, or a club all rolled into one. Offering the cozy ambiance of a rooftop bar, live DJ and dancer performances, delectable Asian and American cuisines, and a wide selection of killer cocktails, beers, and wines. Lanterns emitting warm light will certainly make your night more romantic.
One more thing, if it's Monday, you'll get a 20% discount.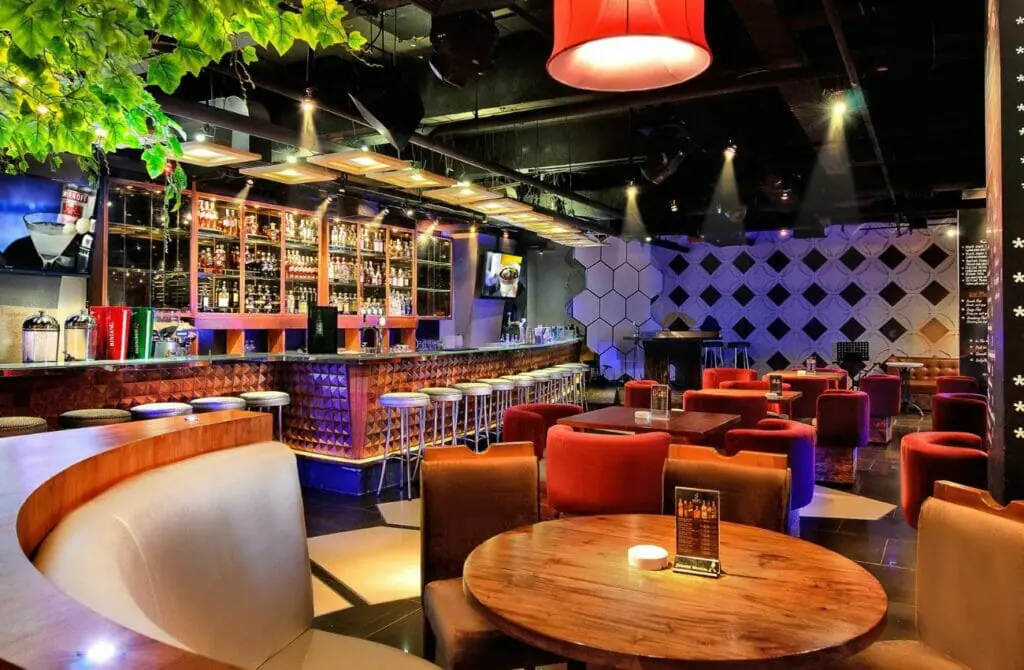 Enjoy an hour of scenic walking!
Medak Walk is Medan's most well-known modern culinary center, surrounded by Dutch occupation-era structures. Offering indoor and outdoor seating, it's a great place to hang out, attracting several means. Many coffee shops, restaurants, and food outlets are near gorgeously lit trees.
Along with various culinary options, you can enjoy cold beers while listening to live music or watching a movie (displayed by a tiny projector screen). After filling up, stroll in the nearby garden, where the aesthetically pleasing surroundings make you feel wholly romantic.
This combination of food and soccer in a natural setting will satisfy your appetite and desire for a nightcap.
(Temporarily or permanently closed. If you know something, please suggest an edit.)
Guess what? The XXX3 club is a secret cruising spot.
It's a nice choice for gays and lesbians to unwind with a cocktail under the cover of darkness. The constant presence of a cool band, a loud disco lighting and sound system, and blue-label chics all blended to ensure a spiced-up hot night.
Well, You can also play online slots. But who wants to play games when they can do something wild? 😉
Are you drink? Head to Gastronomic and get a little woozy or drunk. Bisteonomix is Medan's only bar that serves 2-degree frozen beers while having live DJs and bands seducing and entertaining the crowd.
As this bar also welcomes families, make sure to move in the middle of the night when the gay drinkers swoop down to dive into the pints. Additionally, they provide shisha in high-end flavors.
Make a reservation in the bar's VIP room to spice up the wildness.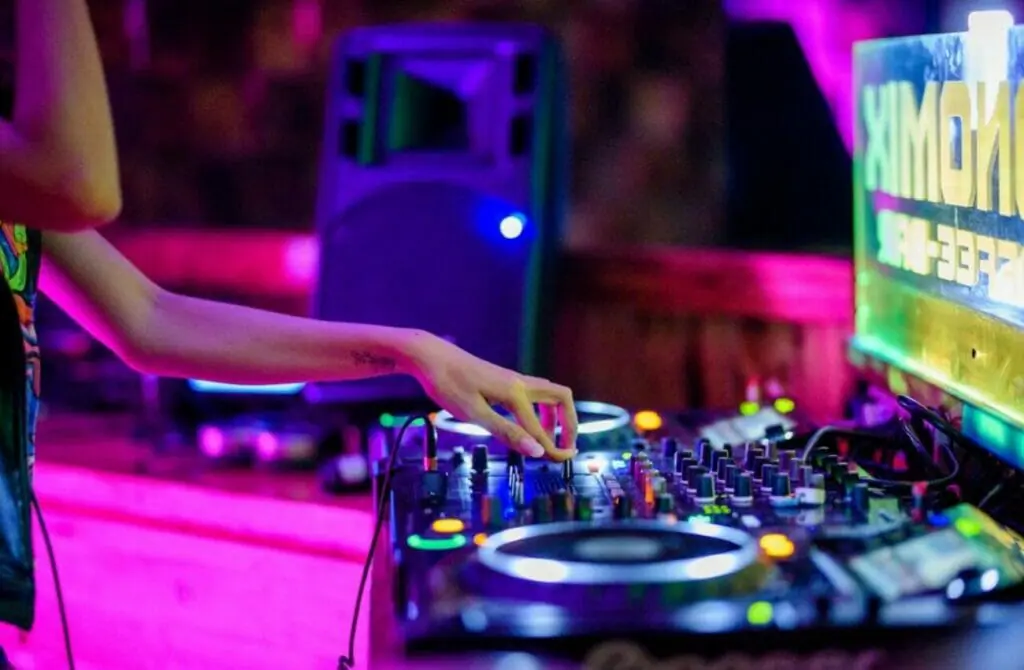 Cool Coffee Spots in Medan, Indonesia
This cafe is well-known among local foodies as a gastronomic destination. It's a cozy cafe having a great ambiance with indoor and outdoor seating. They serve delectable international and Asian dishes, as well as high-standard coffee.
Well, don't misconception it as an ordinary cafe, there's a high of making new gay friends there.
Using freshly picked coffee cherries, this small coffee shop processes its coffee beans. Enjoy some snacks and the lubricating freshly roasted coffee. Try their famous avocado coffee, and if you want more of a kick, order an extra shot of avocado. You can also buy the packed coffee bean to enjoy at home.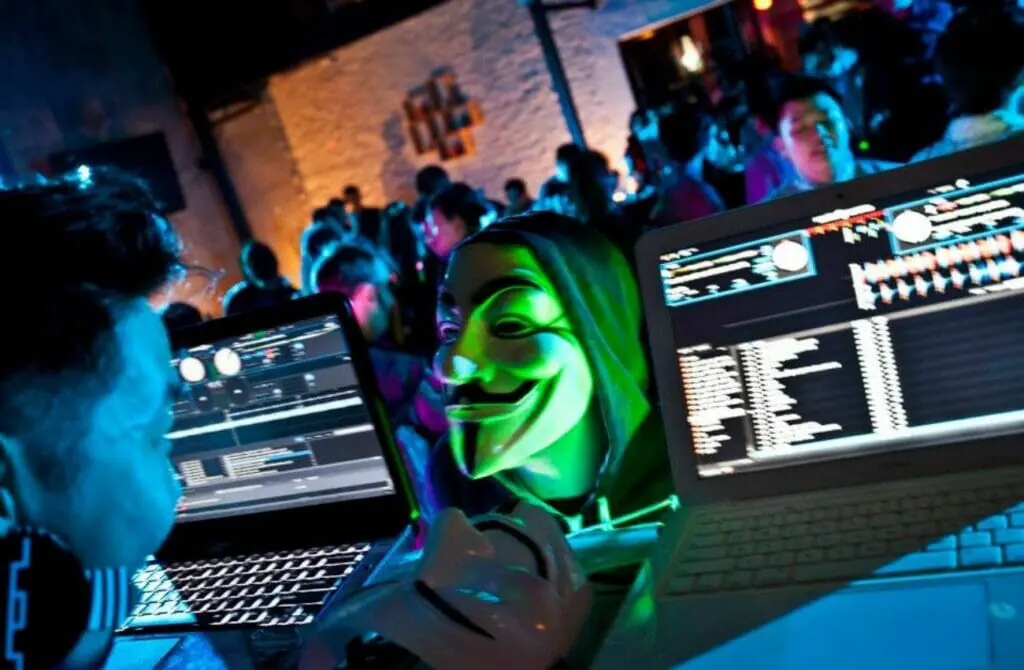 Tip Top Restaurant is one of the oldest restaurants, opening its doors in 1934. To this day, they continue to make ice cream, cakes, and other traditional Indonesian foods using age-old recipes and cooking methods (like a clay oven, stone stove, and fire pits).
When you enter the main door, a distinct aroma and atmosphere will greet you, conjuring up images of Holland. You'll have childhood memories of ice cream and cakes coming flooding back.
Thanks to its historical heritage structure, nostalgic tastes, and aesthetic vibes, it is more than just a tourist restaurant.
This five-star restaurant offers five live cooking stations with dishes from the real cuisines of China, India, Indonesia, and Java. It is a favorite hangout for gay foodies. The servers' casual and friendly attitude will make you feel at ease.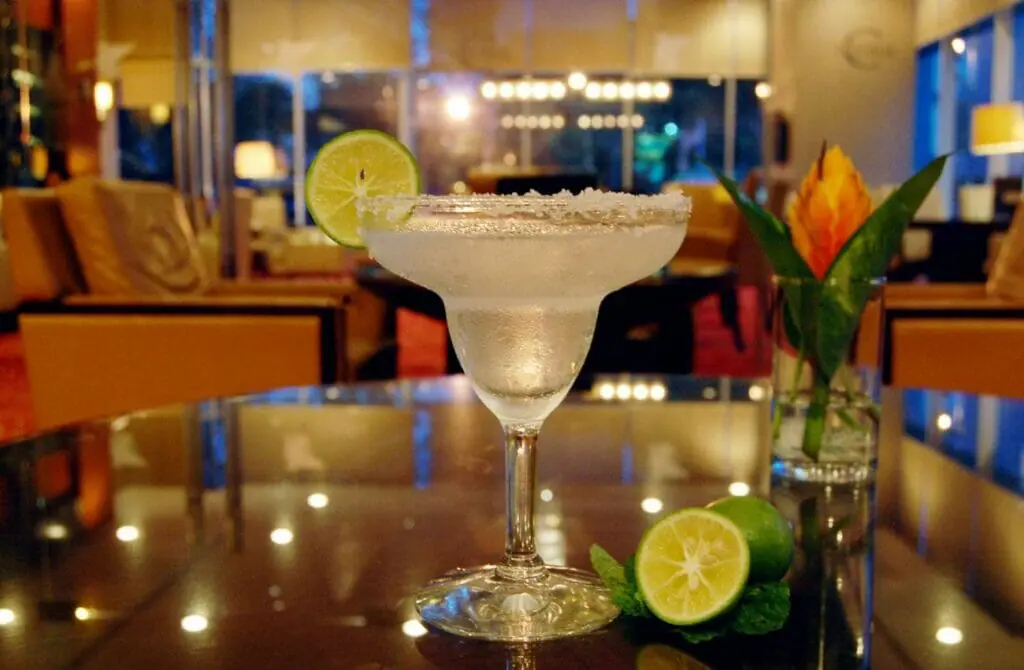 Gay Cruisings in Medan, Indonesia
You might get the idea that there are no designated gay cruising spots in Medan. Some popular cruising locations include public bathrooms, shopping centers, private rooms, bars, and clubs, with the XXX3 Club and Delhi Park Mall being the most recommended.
The dense crowds at the deli shopping mall provide good cover for gay men as they roam the halls flirting with one another and gesticulating for the cruise. Make the appropriate cruising gestures as you whorl around and wait for the response to avoid mistaking it for an aggressive man.
Due to strict religious beliefs, there is a possibility that gays won't respond to you in a crowded area. Instead, he may move to a lonesome corner or the washroom. If so, congratulations—you've found your mate.
When visiting these places, hold lube and condoms with you.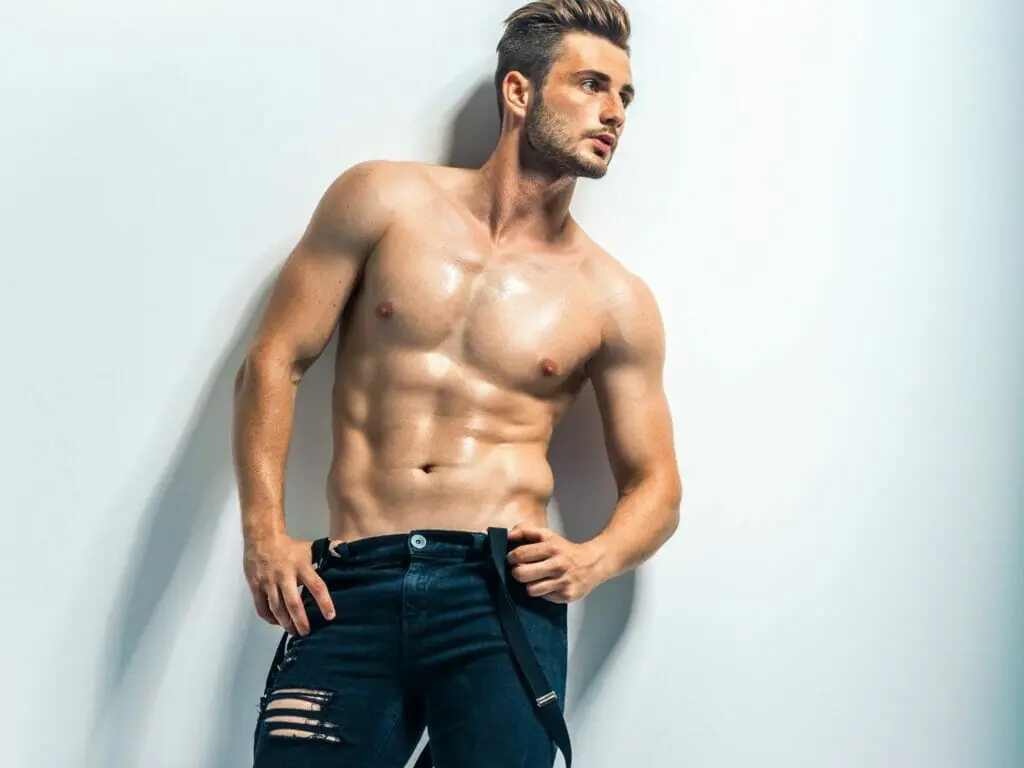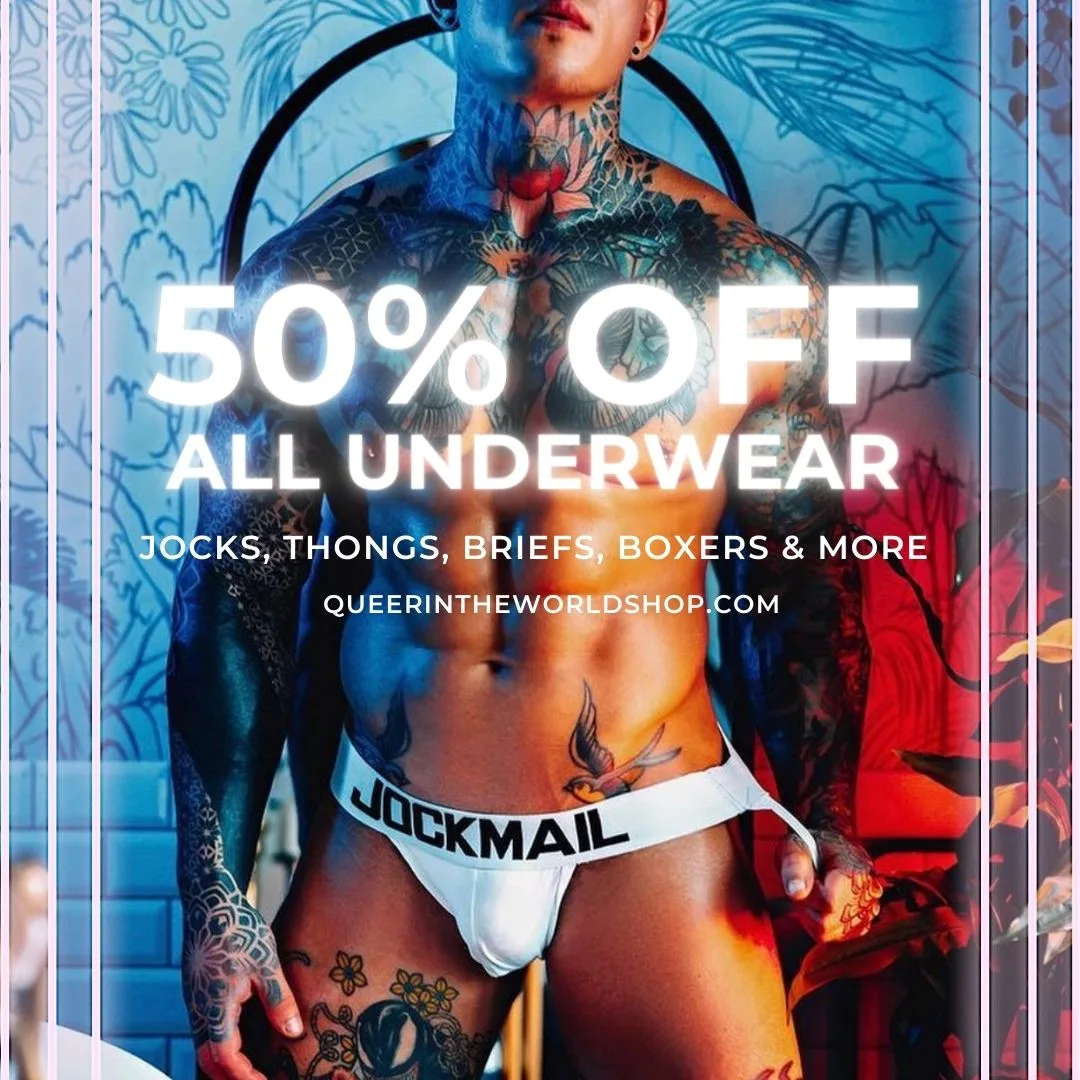 Gay Map Of Medan
Finding it hard to envisage where everything is in Medan? Hopefully, this queer-centric map helps where we have marked all the bars, clubs, parties, hotels, saunas, massages, and more will help you stay in the spot best suited to you!