Welcome to Louisville, Kentucky, you all! The city is known for its southern charm and hospitality, as well as its rich history, art, and culture. Louisville has become an increasingly popular destination for gay travelers, and a good reason. From its lively gay nightlife scene to its historic landmarks and bourbon distilleries, there's something for everyone to enjoy.
One of Louisville's biggest draws is its famous horse racing culture. The city is home to the Kentucky Derby, the most famous horse race in the world, and visitors can tour Churchill Downs, the historic racetrack that hosts the annual event.
For art lovers, Louisville boasts several world-class museums and galleries, including the Speed Art Museum, which houses an impressive collection of art spanning 6,000 years, and the 21c Museum Hotel, a contemporary art museum and boutique hotel.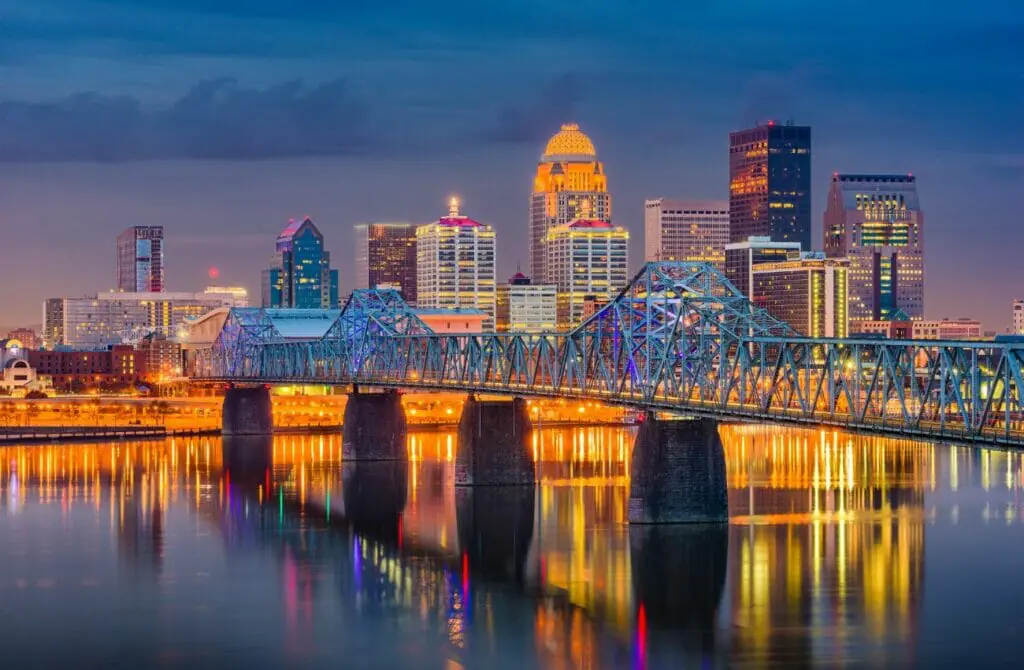 Of course, no visit to Louisville would be complete without indulging in its famous culinary scene. From southern comfort food to upscale dining, the city offers diverse culinary options to suit all tastes. Visitors can sample traditional Kentucky dishes like hot browns and burgoo or explore the city's burgeoning craft beer and cocktail scene.
Regarding LGBTQ+ culture, Louisville has a thriving community and a lively gay nightlife scene. Visitors can explore the city's many gay bars, clubs, and saunas or attend one of its annual LGBTQ+ events, like the Louisville Pride Festival. With so much to see and do, Louisville is a must-visit destination for any traveler seeking Southern charm and culture with a queer twist.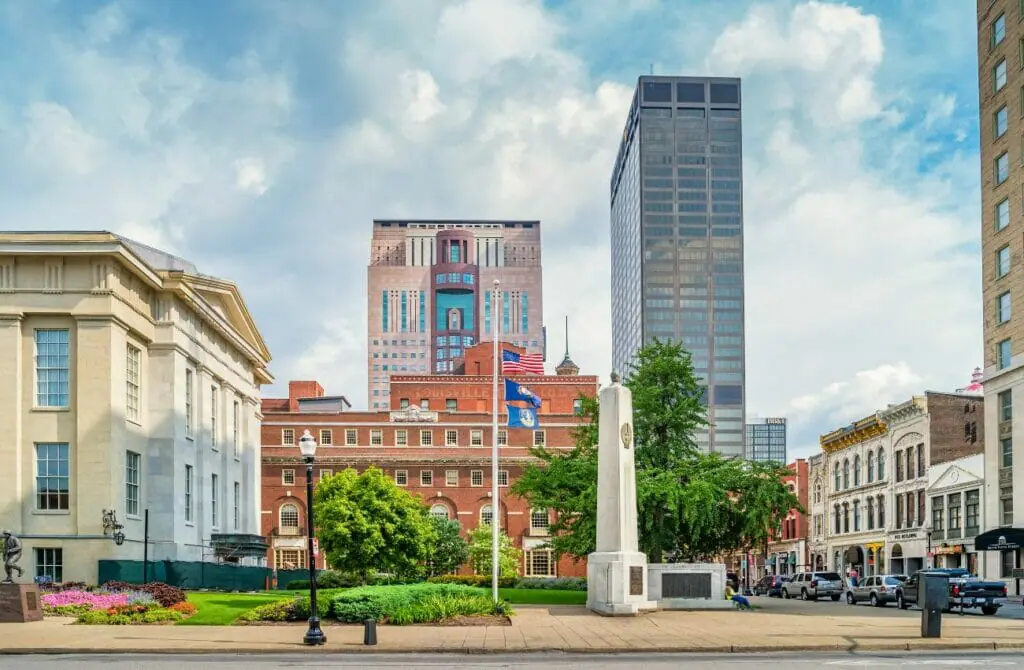 Attractions in Gay Louisville, USA
Louisville, KY, has plenty to offer, from its welcoming and friendly culture to its rich history and vibrant nightlife. Louisville is known for its bourbon distilleries, horse racing, and as the birthplace of Muhammad Ali, making it a popular destination for tourists worldwide.
Visitors to Louisville can enjoy a range of outdoor activities, including hiking and cycling in the city's parks, exploring the Ohio River waterfront, or taking a stroll through the city's historic neighborhoods. For those interested in culture and the arts, Louisville boasts a thriving arts scene, with museums, galleries, and performance venues showcasing everything from contemporary art to classical music.
One of the main draws for LGBTQ+ travelers is Louisville's reputation as a welcoming and inclusive destination, with a thriving LGBTQ+ community and a range of gay-friendly establishments. From trendy bars to lively parties, there is something for everyone in Louisville, making it the perfect destination for a gay vacation.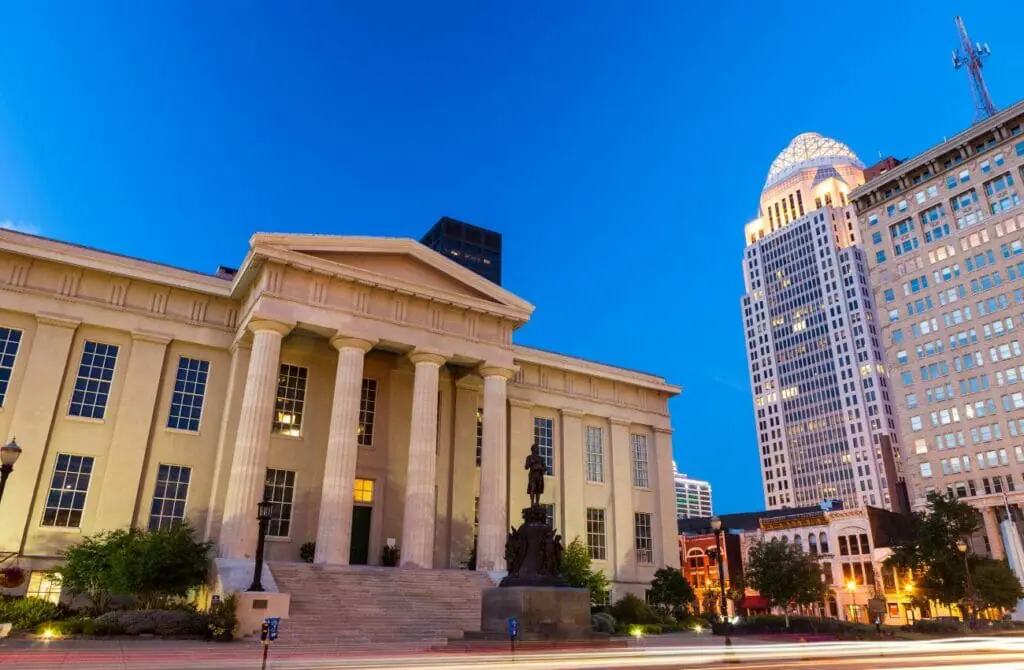 Be blown away by the Speed Art Museum, Kentucky's longest-running art museum! This museum is a must-see, with recent renovations adding a theater and more gallery space. The collection is diverse and awe-inspiring, from classical masterpieces by Pompeo Batoni to contemporary pieces and African art.
Don't settle for just seeing these works in books or on screens. Experience them in person! Take your time and fully immerse yourself in the art, allowing each piece to speak to you uniquely. A visit to the Speed Art Museum is an experience you won't want to rush through.
Louisville Food and History Walking Tour of NuLu
Absolutely! Get ready to satisfy your cravings and indulge in a culinary adventure through Louisville's vibrant and hip NuLu district! Experience Kentucky's unique history and culture through its mouth-watering cuisine on a walking food tour. Enjoy a tempting array of classic Appalachian dishes, like crispy fried chicken and rich bourbon balls, and discover the curious origins of a Victorian-inspired confection.
Visit a historic home once occupied by the legendary Thomas Edison, and learn about the impact of German immigrants on Louisville's culinary scene. With six stops for food and booze (yes, you read that right!), including lunch, this is a delicious way to soak up the best of Bourbon City! Don't forget to bring your appetite and your sense of adventure!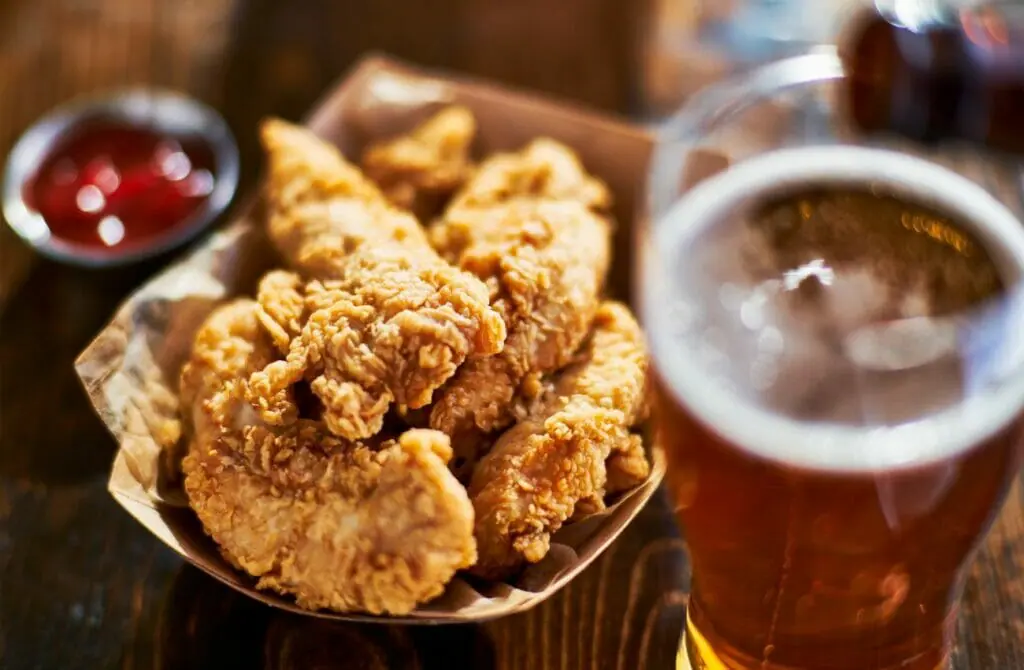 If you can plan your trip to include a show here, please do that! This theater is amazingly gorgeous. You will not believe your eyes. Built-in 1928, the Louisville Palace has become a well-known creative hub in Kentucky. Put on your best outfit and prepare to be amazed by the grandeur of the theater and lobby before the lights go down and the show starts.
Big names like Prince, B.B. King, and Tom Jones have performed at the Louisville Palace, and now it's your turn to be swept off your feet by the magic of this space. You'll leave with unforgettable memories and realize that this place is more than just a theater – it's a one-of-a-kind experience you'll cherish forever.
An amazing and must-see spot in Louisville. Despite its name, it's anything but old-fashioned! It's one of the trendiest and most lively neighborhoods around. While it may not have been around when Louisville was first founded, it's one of the key reasons why people return to the city.
Old Louisville has surprises and unique characters, from its eclectic architecture to its friendly locals. If you're looking for a one-of-a-kind experience, then Old Louisville is the perfect destination. So, come on down and see for yourself what makes this neighborhood so special!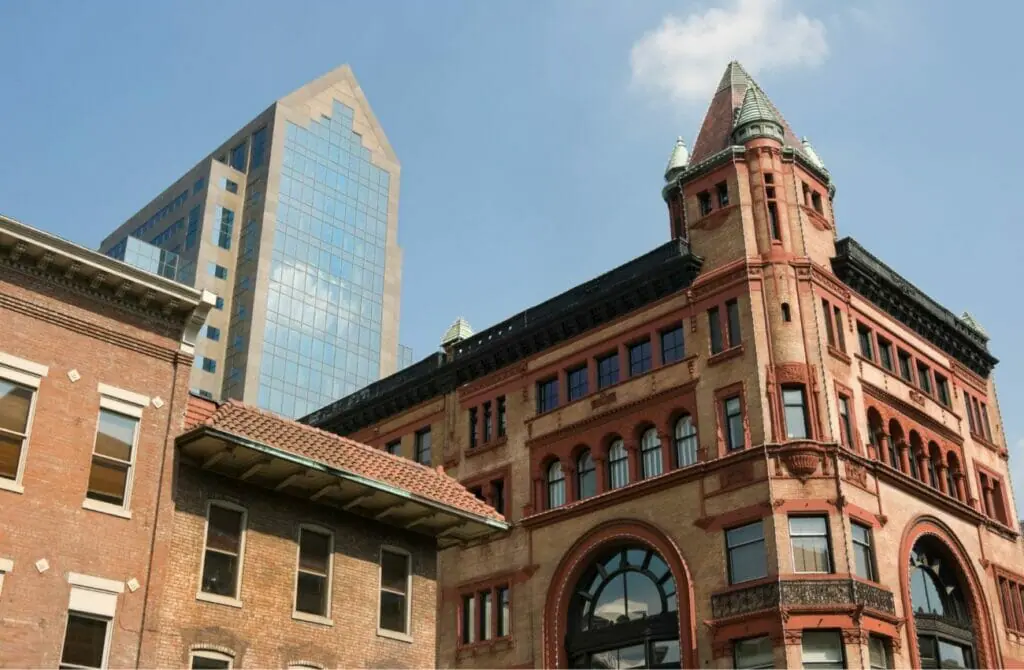 The Kentucky Museum of Art and Craft
Ah, the Kentucky Museum of Art and Craft! Let this cozy establishment bring all the memories of arts and crafts from childhood back into your life. This Louisville gem has been delighting visitors for almost 40 years, showcasing a fantastic collection of works from local artists.
Even those who claim no interest in art can't help but be drawn in by the museum's charm and beauty. With free admission and open six days a week, it's the perfect destination for a group outing or a solo adventure. Come and explore the best of Kentucky's art scene at the Kentucky Museum of Art and Craft!
I had to include a bourbon tour; it is Kentucky, after all! Pick three of over fifteen distilleries to visit and spend your day getting guided tours of the facilities. You'll see how bourbon is made and learn about its Prohibition-era past. And the best part? At the end of each tour, you'll get to sample several bourbons from each brand!
Say goodbye to the hassle of driving between tastings with hassle-free transfers from your Louisville hotel. Upgrade to add a fourth distillery to your tour and visit iconic distilleries like Jim Beam and Maker's Mark.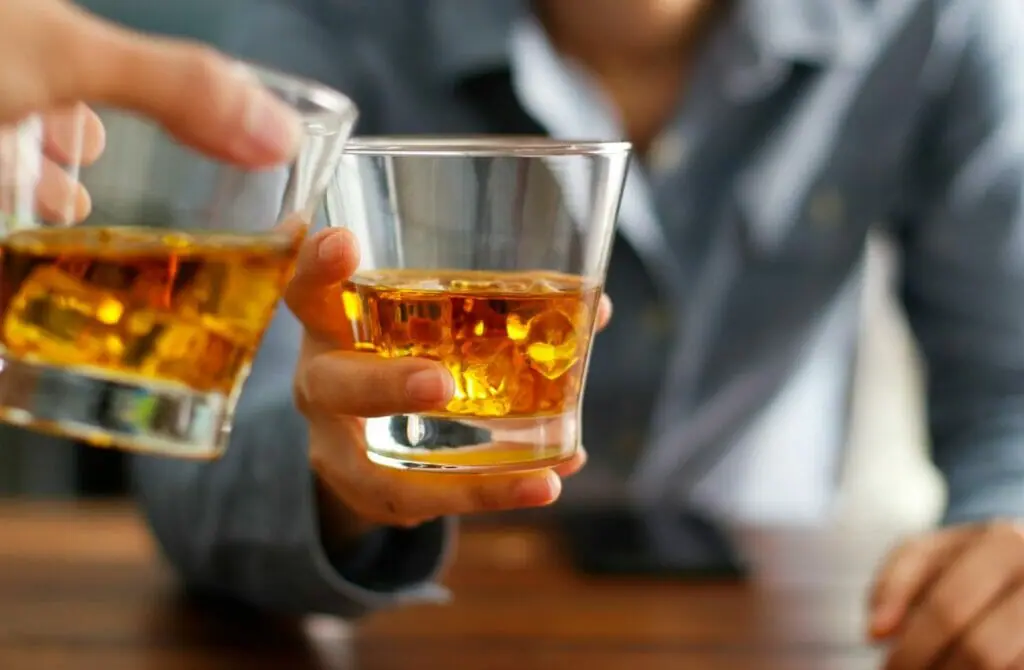 Soak in the history and beauty of Louisville. Walk the grounds of Whitehall House & Gardens, a must-see landmark in Louisville! Built-in 1855, it's been through different owners and styles but remains a quintessential part of the city. With its Greek Revival feel and Southern aesthetic, striking entrance, and slim staircase, it's a perfect mix of elegance and charm.
And let's not forget the gorgeous gardens, including a nursery that will take your breath away! Don't miss the chance to soak up the history and beauty of Whitehall House & Gardens on your next visit to Louisville.
If you're looking for something that'll get your heart pumping, you can't miss out on the Mega Cavern. Originally a limestone mine in the 1930s, this underground playground offers an escape from the hustle and bustle of city life. It's not just ziplining and electric bike riding here; you can also take a tram tour!
Safety is a top priority, so you can rest assured that you're in good hands. There's so much to see and do in Louisville, but nothing quite compares to the unique experience of the Louisville Mega Cavern. It's a must-see for anyone serious about having fun!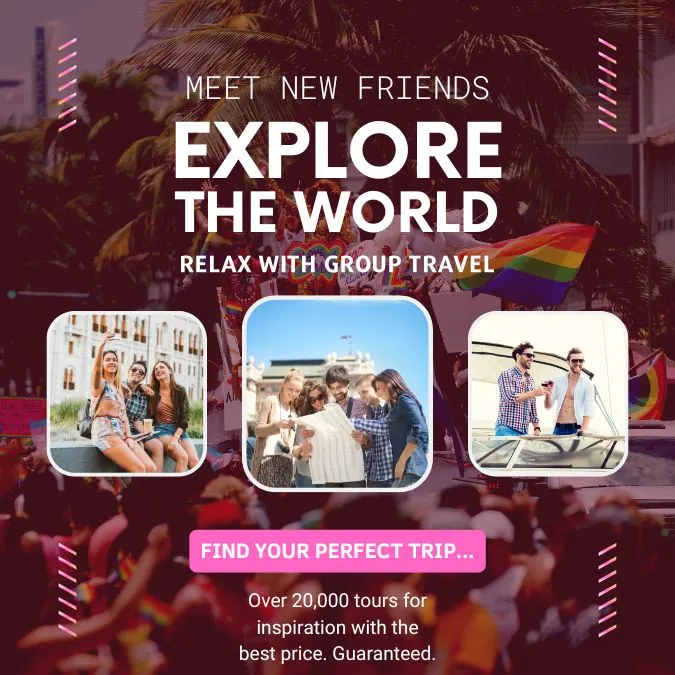 Gay and Gay-Friendly Hotels in Louisville, USA
Being gay-friendly accommodation means that the establishment is welcoming and inclusive to guests who identify as LGBTQ+. This can include, but is not limited to, having policies and practices that demonstrate a commitment to creating a safe and inclusive environment for LGBTQ+ guests, such as non-discrimination policies and providing support and resources for LGBTQ+ travelers.
Some gay-friendly accommodations may also provide amenities specifically catering to the LGBTQ+ community, such as rainbow flags or literature about local LGBTQ+ events or resources. Furthermore, gay-friendly accommodations may be located in an area known for being LGBTQ+ friendly.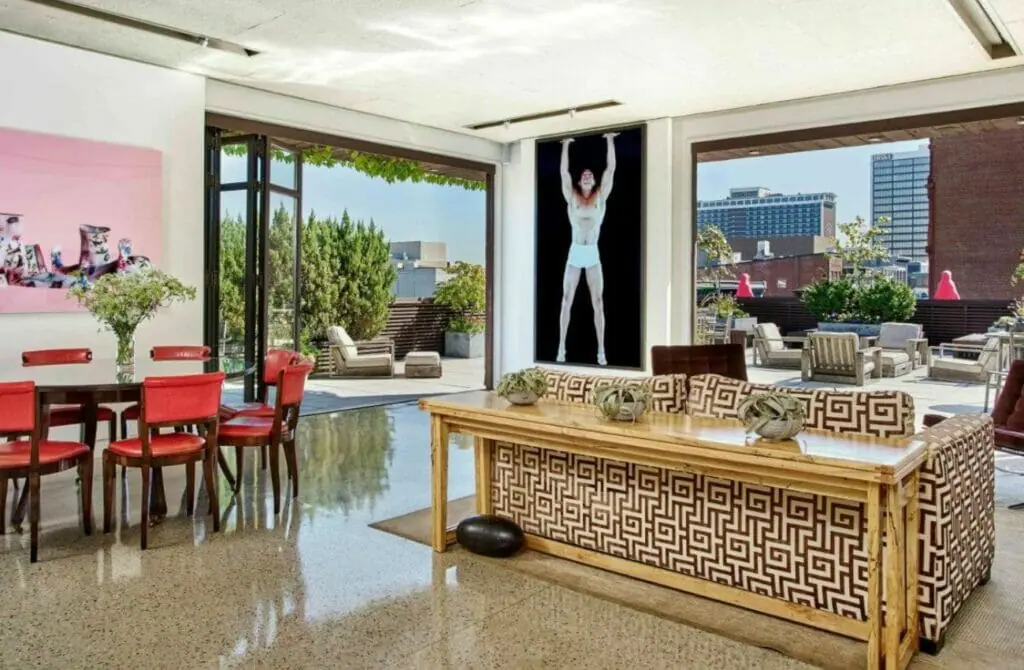 While Louisville does not have any specifically gay hotels or resorts, these are the most fabulous and pro-actively gay-friendly hotels in Louisville. There are also hundreds more hotel and hostel options in Louisville if none of these suit your desired budget, facilities or area – but these are the best hotels according to other gay travelers and us.
Whatever your needs are, Louisville has you covered.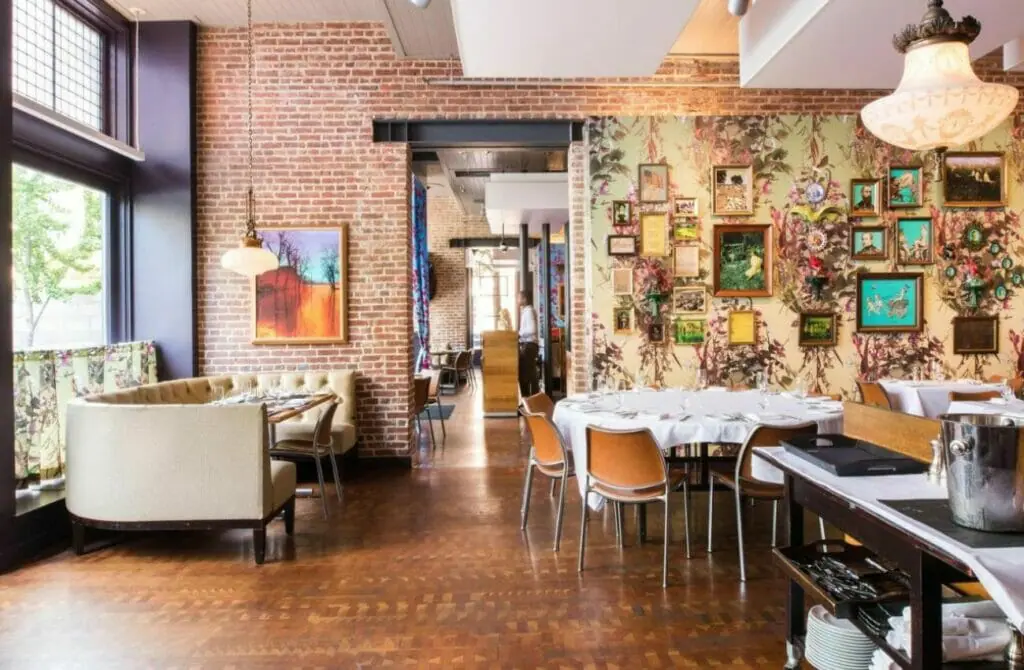 21c Museum Hotel Louisville ☆☆☆☆☆
The 21c Museum Hotel Louisville is a class act with a stylish and luxurious ambiance. Everything about this hotel screams excellence, from the stunning art pieces to the top-notch staff. Modern and clean rooms and a prime location close to the KFC Yum Center add to the appeal.
The hotel's onsite restaurant, Proof on Main, serves up some of the best food in the city, while the bar, 24-hour gym, and spa services offer guests a range of indulgent options. The added convenience of dry cleaning/laundry services, limo/town car service, and a full breakfast make the 21c Museum Hotel Louisville an ideal choice for discerning travelers.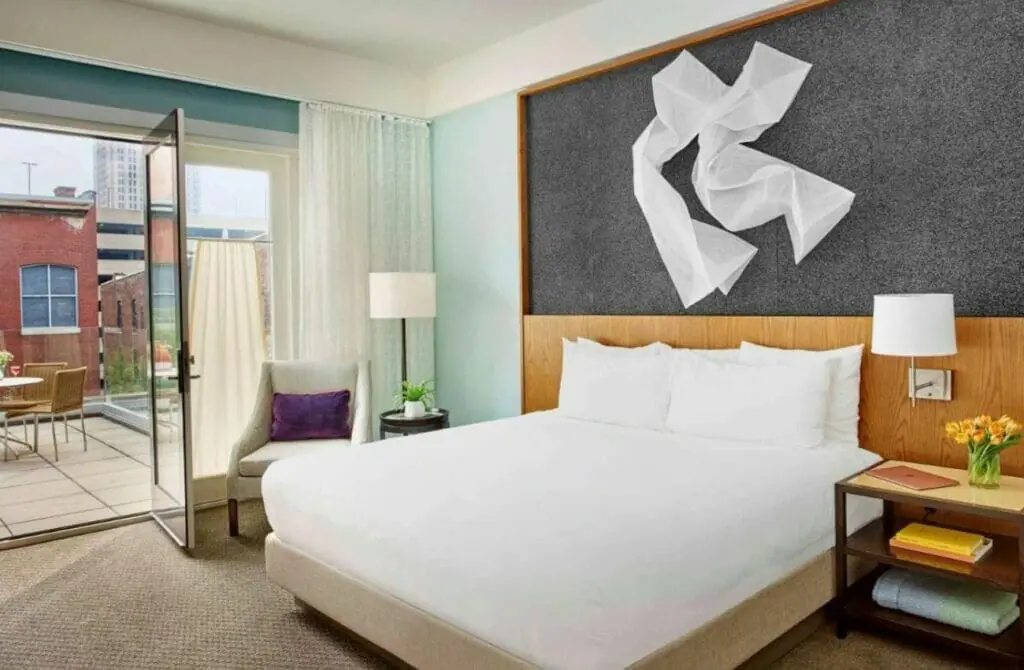 The Grady is a luxurious boutique hotel that exudes elegance and sophistication. The attentive staff and world-class amenities make for a memorable stay in Louisville. Conveniently located near top attractions like the Muhammad Ali Center and Louisville Slugger Museum, this hotel offers complimentary continental breakfast, a cozy coffee shop, and a tranquil library.
Savor delectable local cuisine at the exquisite onsite restaurant Wild Swann, which offers brunch and happy hour. With its impeccable attention to detail and unparalleled style, The Grady is an ideal choice for discerning travelers.
The Seelbach Hilton Louisville ☆☆☆☆
The Seelbach Hilton Louisville boasts a stunning location with easy access to the riverfront and many dining options. The hotel's lovely architecture exudes elegance and sophistication, making it a sight to behold.
With its proximity to KFC Yum Center, guests can enjoy on-site shopping, a coffee shop/cafe, and a hair salon. The hotel's restaurant, Gatsby's on Fourth, serves up delectable local cuisine. Guests can also take advantage of the dry cleaning/laundry services and bar, making their stay as comfortable and luxurious as possible.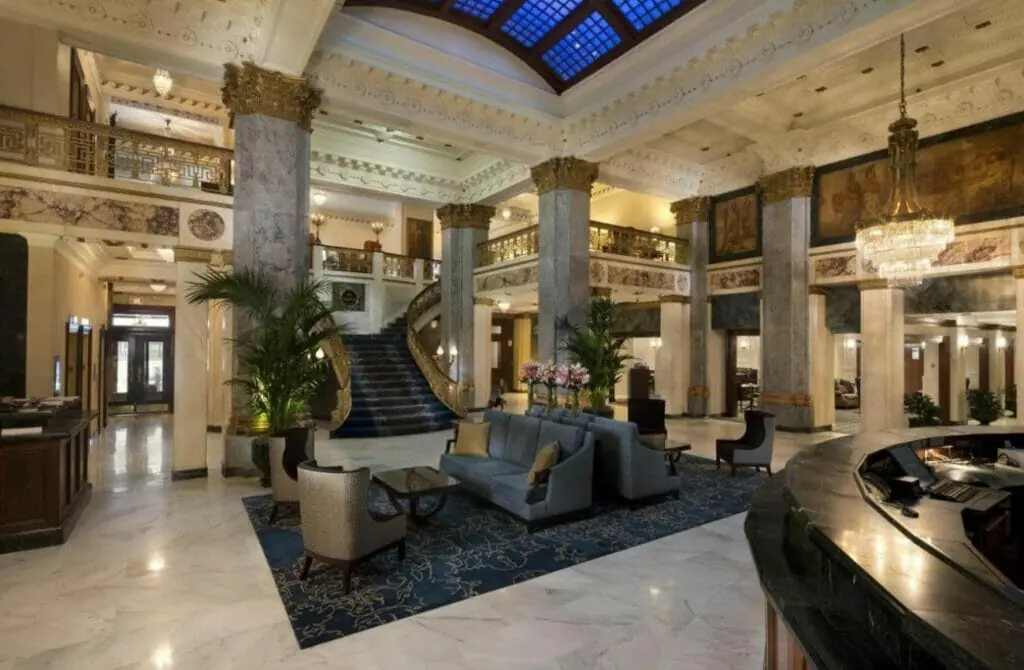 Nestled in the heart of Louisville, Moxy Louisville Downtown is a stylish and luxurious hotel that offers a perfect blend of comfort and convenience. The hotel boasts a prime location, within walking distance of the city's best distilleries, restaurants, and bars. Moxy Louisville Downtown provides a relaxing and inviting atmosphere with its chic interiors and cozy seating areas.
The hotel features a library, terrace, and dry cleaning/laundry services. The onsite Mexican cuisine restaurant, Zombie Taco, offers a tempting menu, including a delicious brunch and happy hour. Additionally, the hotel offers a fireplace in the lobby and a bar, perfect for guests to unwind after a day of exploring the city.
Courtyard by Marriott Louisville East ☆☆☆
Enjoy a luxurious stay at Courtyard by Marriott Louisville East. The hotel's prime location is only a 10-minute drive to St. Matthews, and the staff is friendly, professional, and always ready to cater to your needs.
Take advantage of the coffee shop/cafe, dry cleaning/laundry services, and the cozy fireplace in the lobby. Satisfy your taste buds with a delicious meal at The Bistro, the onsite restaurant. Stay connected with free in-room WiFi, and enjoy other amenities, such as the bar. The hotel's impeccable cleanliness and luxurious atmosphere ensure a comfortable stay for all guests.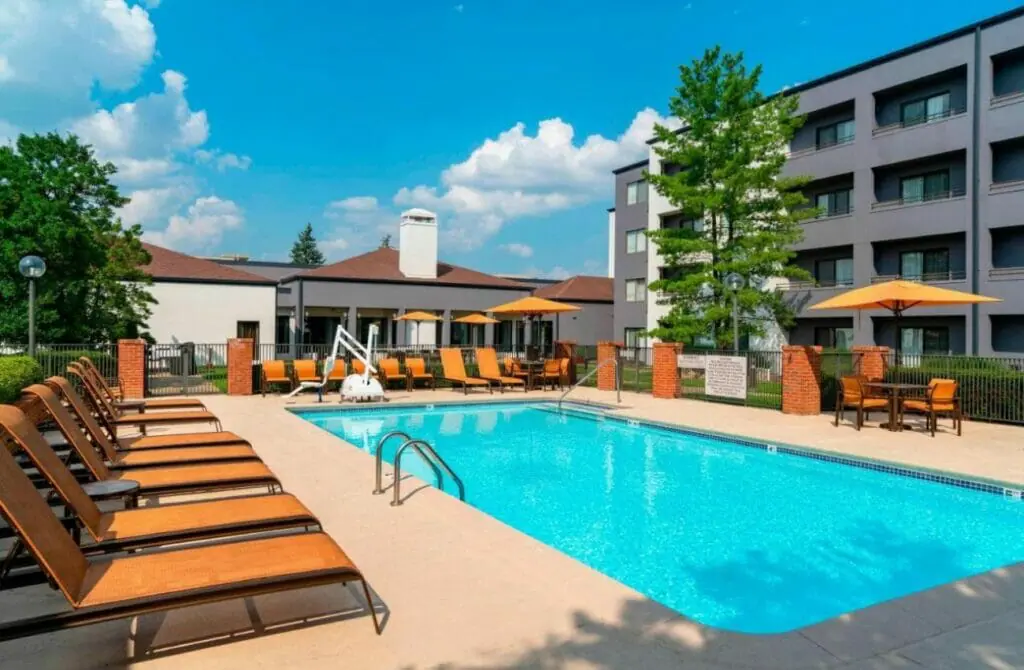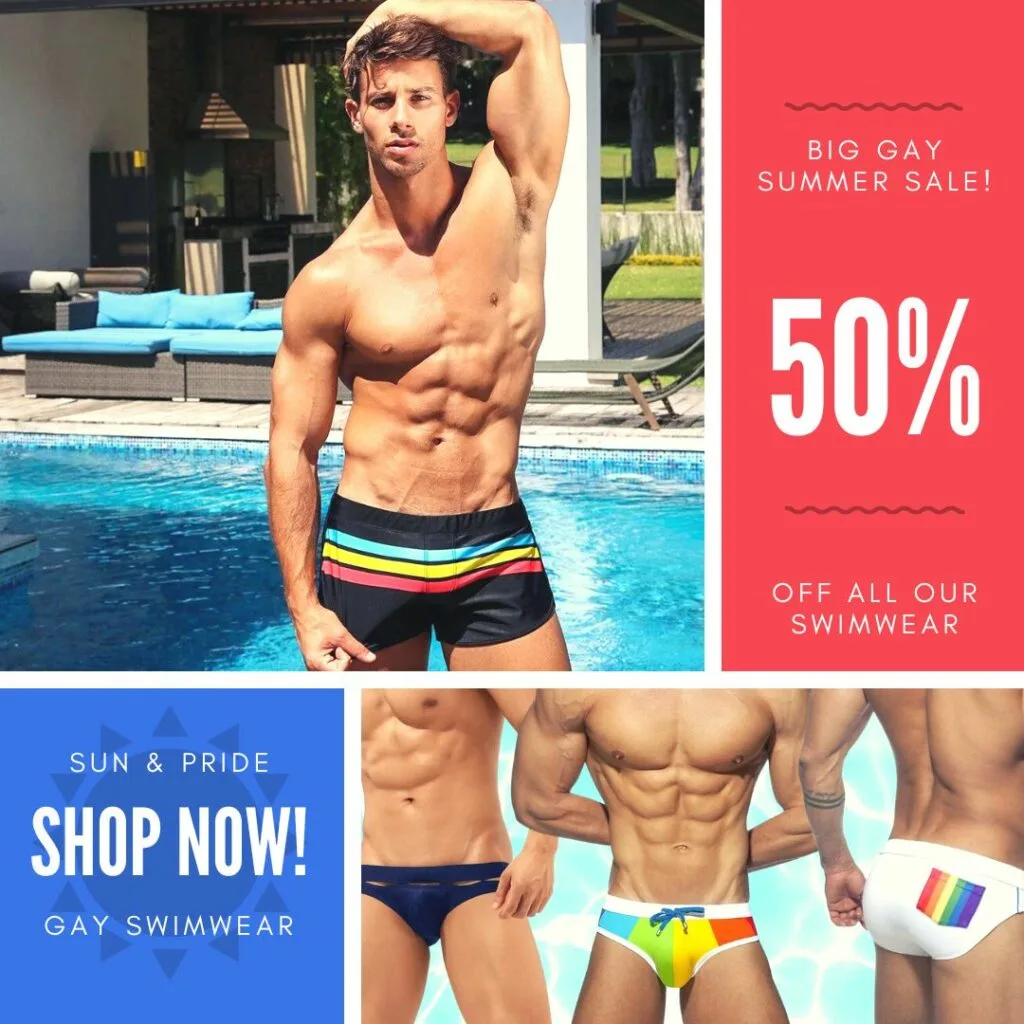 Gay Nightlife in Louisville, USA
The gay nightlife in Louisville is no exception, and visitors are sure to be welcomed with open arms. The city has a long history of queer acceptance, with a growing community. Many of the city's gay establishments are located in the trendy Highlands neighborhood, but visitors will find gay-friendly bars and clubs throughout the city.
Beyond the nightlife, visitors to Louisville can also enjoy various gay events and activities, from drag shows to film festivals. The city hosts several LGBTQ+ events throughout the year, including Pride Month celebrations and the annual Kentuckiana Pride Festival.
So if you're looking for a night out with friends or want to get deep into the city's gay nightlife, Louisville has your back.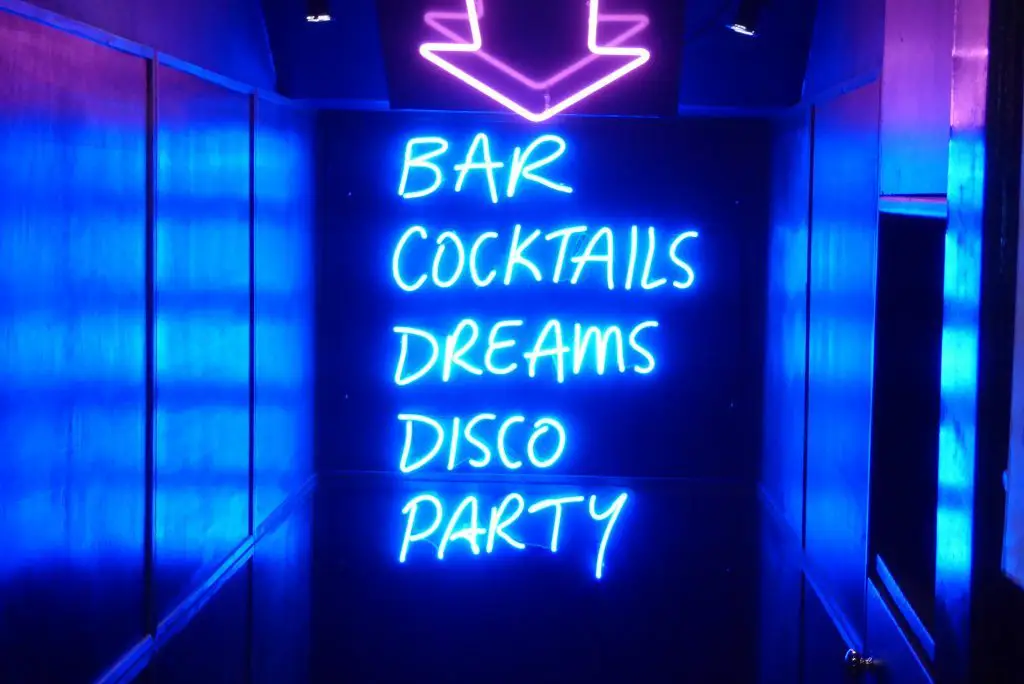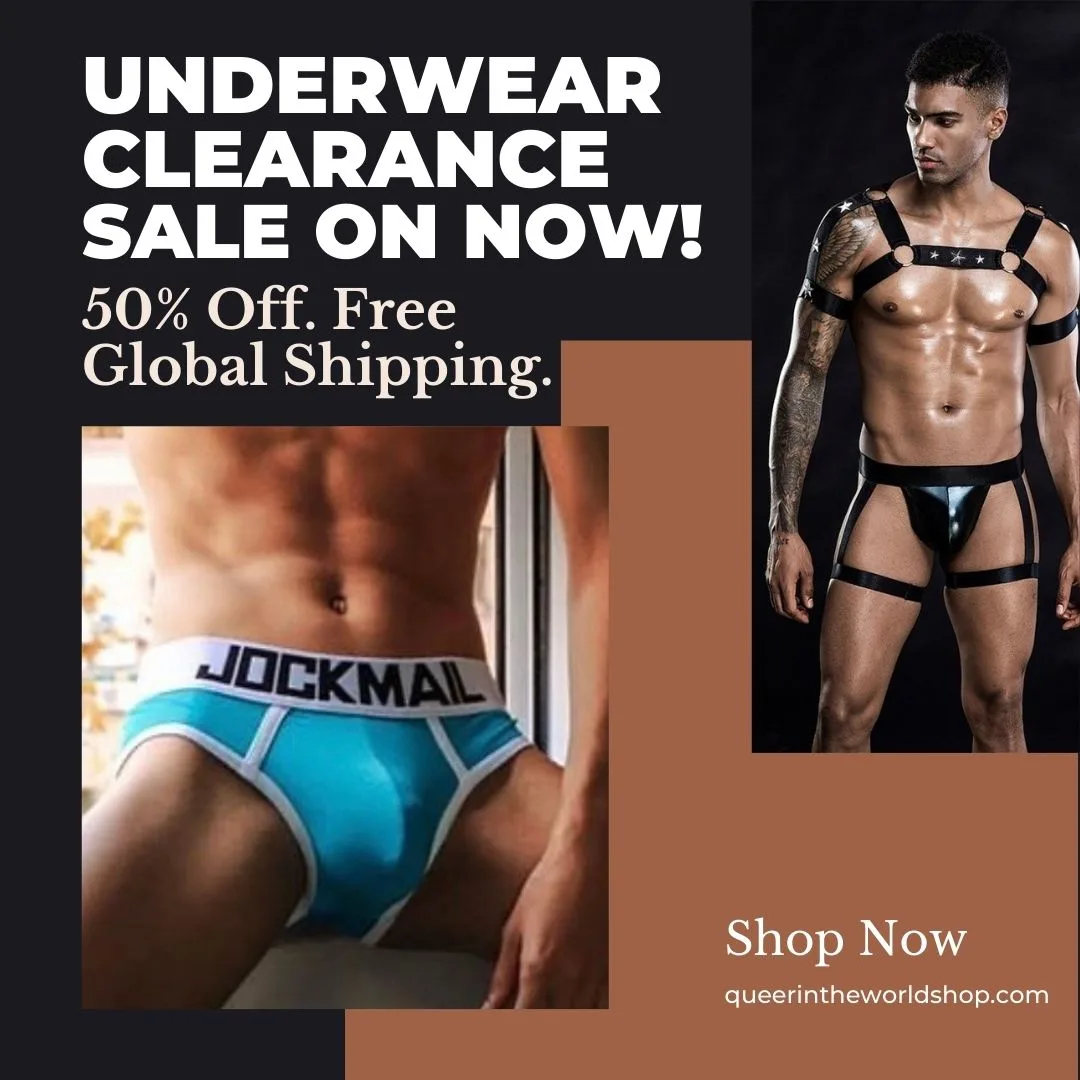 Gay Clubs in Louisville, USA
This popular gay nightclub is a must-visit spot for its vibrant dance floor, fantastic drag shows, and welcoming bartenders. It's a lively club that features events and performances by DJs and drag queens, with VIP booths and tables available. You won't want to miss the fabulous drag shows! The staff is amazing, and they serve up great drinks. The queens are entertaining and sure to bring a smile to your face.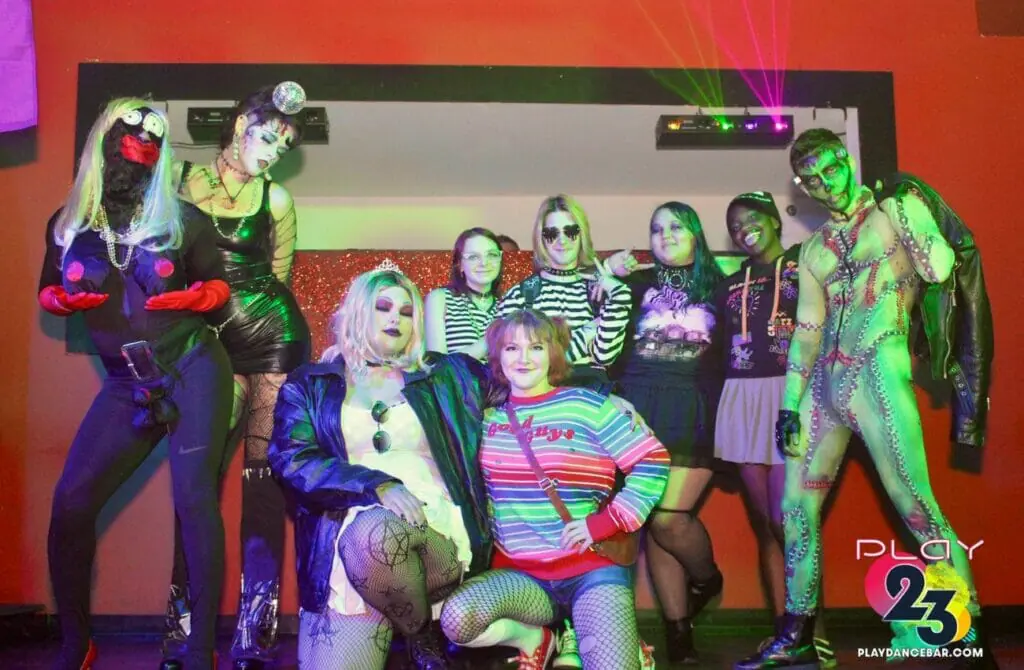 With a charming patio and an inviting atmosphere, this historic building turned bar-is a must-visit spot in the Highland neighborhood. Known for its full-service patio bar and featured DJs, this place is perfect for hosting events like trivia nights and show-tune sing-a-longs.
With a small but friendly ambiance, it's the best GLBTQ bar in Louisville, where the staff is inviting, and the drinks are always on point. Whether you're here for an event or to hang out on the patio, the attentive staff will ensure you have a great time.
This trendy dance bar is a must-visit for anyone looking to experience the local scene. With a fun and diverse crowd, this spot is perfect for meeting new people and enjoying great music. The friendly staff and well-dressed customers make for a welcoming atmosphere.
Plus, there's plenty of entertainment with TVs, pool tables, and an outdoor patio. Come for the drinks and stay for the hot guys – this casual spot won't disappoint.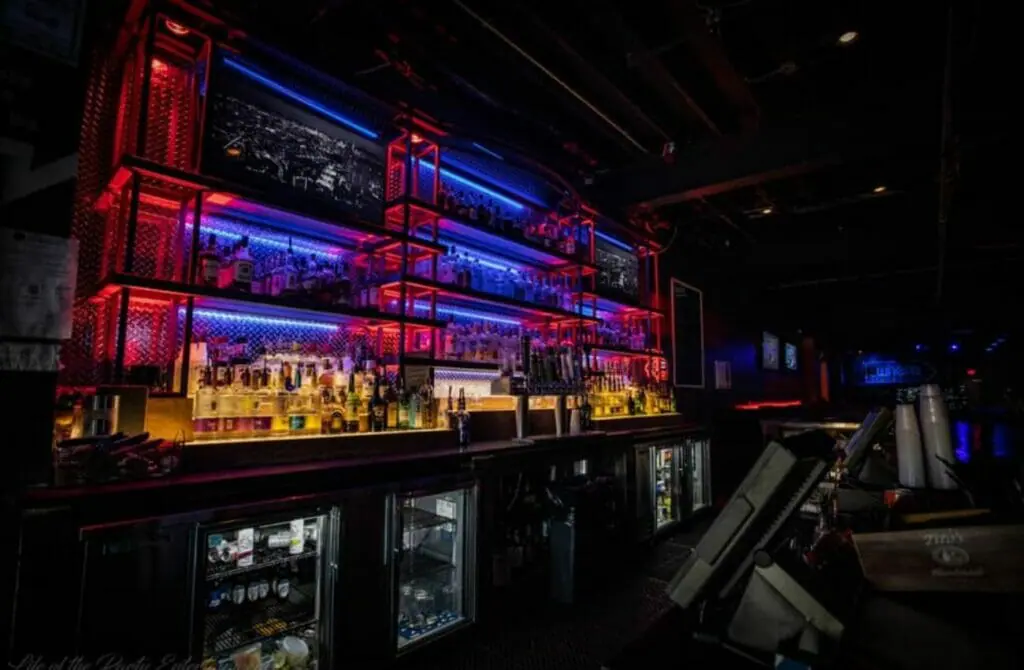 Located in the heart of Louisville's gay scene, this cozy and colorful gay dive bar is a must-visit for those looking to let loose and have a great time. Big Bar is known for its friendly bartenders, strong drinks, and lively karaoke nights. The rainbow-themed decor adds to the quirky charm of the place, and recent renovations have only made it better.
With a new dance floor and balcony, it's the perfect spot to dance, mingle, and enjoy the welcoming atmosphere. Don't let the small size fool you; Big Bar has a big heart and is a beloved spot among locals and visitors alike.
Oddly gay-friendly, this grungy rock bar has a good time all over it. This local dive bar is a must-visit for music lovers and metalheads. The fun decor, outdoor patio, and live bands make it a truly eclectic experience. With a full bar, jukebox, and arcade games, you will surely have a great time.
The back patio is perfect for a chill atmosphere, while the front metal bar is perfect for rocking out. The entertainment level is impressive, and you'll never be bored. Get ready to dance, mingle, and let loose in this fun and welcoming spot.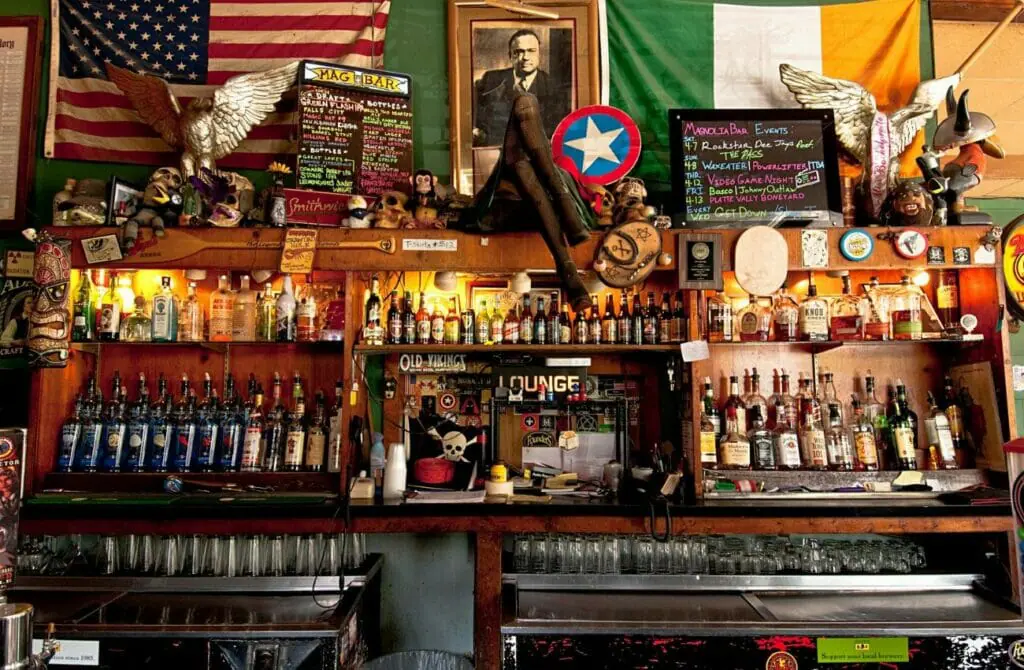 Sinfully delightful! The former church-turned-bar Holy Grale is a sight to behold! With a stunning interior and a wide selection of beers, it's no wonder this place is so popular. The beautifully crafted curved cement bar top and stained glass arches give off a romantic, old-world European vibe that is truly unique.
Whether you're in the mood for a full dinner or just a few drinks, the fantastic food and drink options won't disappoint. Don't miss out on the Pan Roasted Trout with crispy potatoes and ramps topped with lemon-caper brown butter; it's a must-try! Holy Grale is truly a hidden gem in Louisville.
Nouvelle is a hidden gem in NuLu, boasting stunning views and an impressive wine list. The deco brass dining room and landscaped waterfall patio make for one of Louisville's most beautiful bar settings. The jewel-tone molding, marble tables, and bold wallpaper provide a refreshing break from the city's usual dark and moody bars.
But Nouvelle isn't just a pretty face; owner John Grisanti, a certified Master Sommelier, curates an exceptional wine program featuring small producers and expertly pairs each bottle with guests. Don't miss this romantic spot for a night of sophistication and sipping.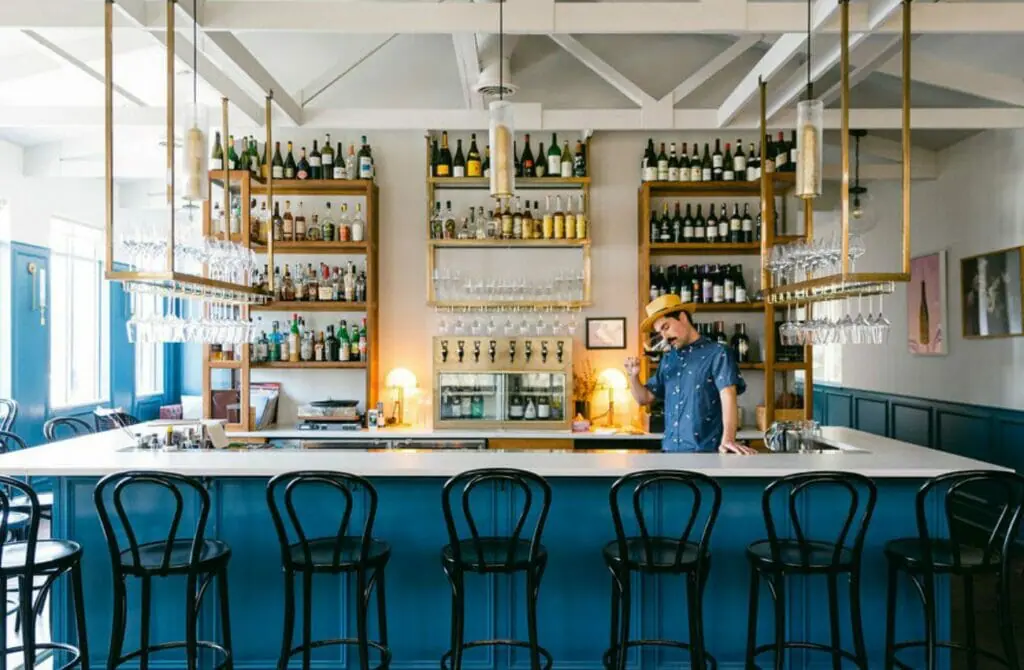 Gay Parties in Louisville, USA
Kentuckiana Pride Parade & Festival
Join over 20,000 people in celebrating the fabulous queer community at the annual Kentuckiana Pride Parade. This colorful event features a bustling vendor marketplace, mouth-watering food, and electrifying entertainment, culminating in an unforgettable celebration of diversity.
The parade, a highlight of the weekend, winds through Louisville's streets, drawing throngs of enthusiastic supporters eager to show their love and support for the LGBTQ+ community. Whether you're a community member or a supporter, you won't want to miss this high-energy celebration.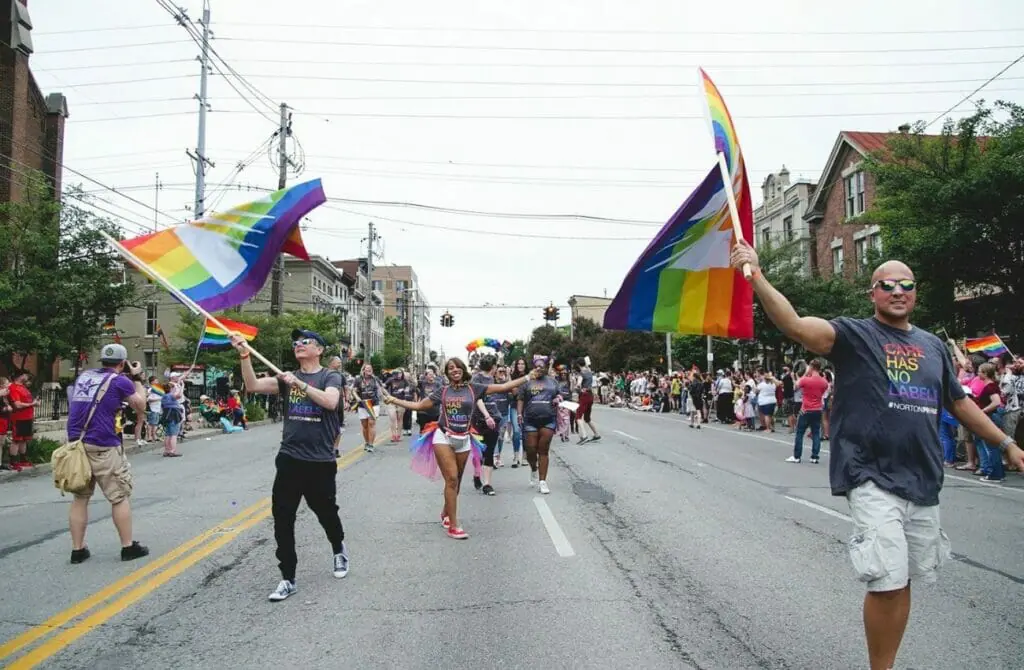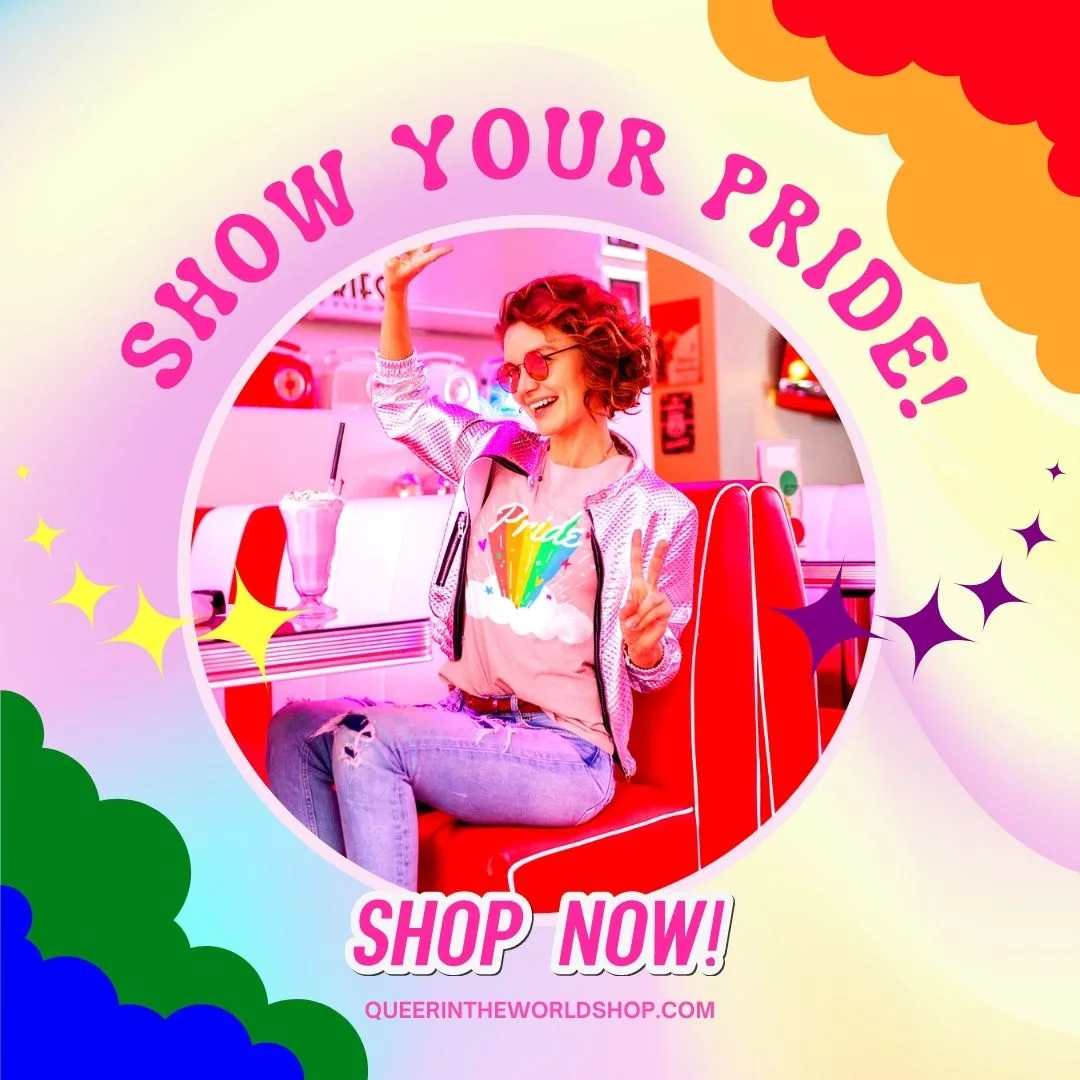 Gay Saunas & Cruising Clubs in Louisville, USA
When traveling to a new city, it can be exciting to head out for more than just a stiff drink. One aspect of the Gay Louisville scene that many queer men enjoy is visiting gay saunas and cruising clubs.
Sure, the sauna culture in Louisville is not as hedonistic as in Amsterdam, Barcelona or Berlin, but these venues still offer a chance to meet new people, socialize, and engage in sexual activity – without resorting to gay hookup apps.
However, it's important to remember that these venues can vary greatly in terms of atmosphere, clientele, and rules, so it's a good idea to prepare yourself before visiting. If you are apprehensive, we advise studying our guide to visiting a gay bathhouse for the first time, which should help set your mind at ease and always practice safe sex.
Additionally, it's important to be aware of and respect local laws and customs regarding gay venues and sexual activity. With a little bit of planning and an open mind, visiting gay saunas and cruising clubs can be a fun and exciting part of your gay Louisville travel itinerary.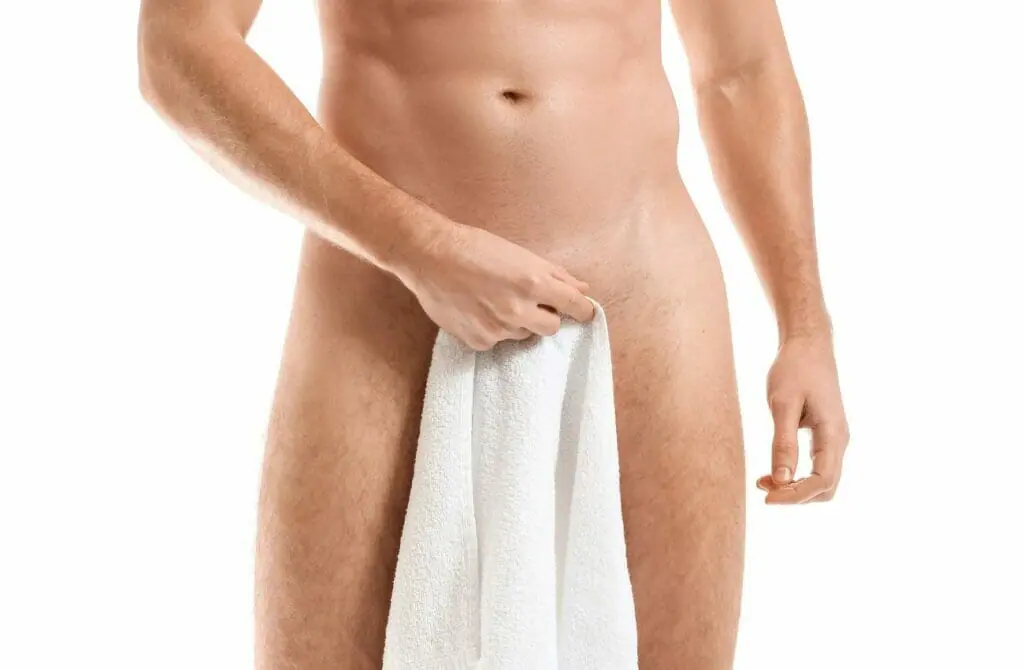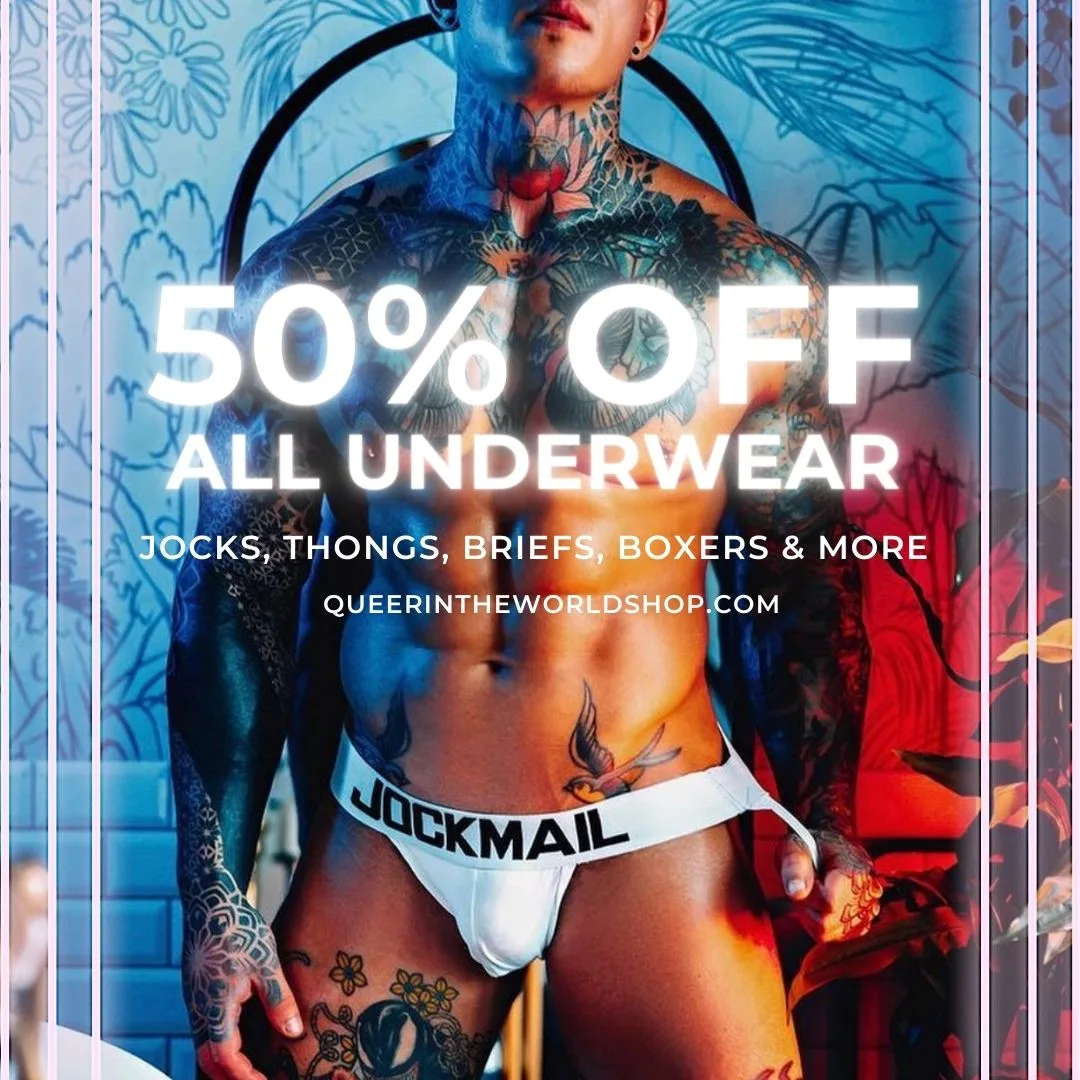 Gay Map Of Louisville
Finding it hard to envisage where everything is in Louisville? Hopefully, this queer-centric map helps where we have marked all the bars, clubs, parties, hotels, saunas, massages, and more will help you stay in the spot best suited to you!