If you're looking for a romantic escape that combines natural beauty with vibrant culture, look no further than Katowice. Nestled in the heart of Poland, this city is a hidden gem that offers stunning architecture, delicious cuisine, and a rich history that will leave you breathless.
As you explore the city's charming streets, you'll be struck by the unique blend of old-world charm and modern innovation. From the towering spires of St. Mary's Church to the sleek, contemporary design of the Silesian Museum, Katowice is a city that truly has it all.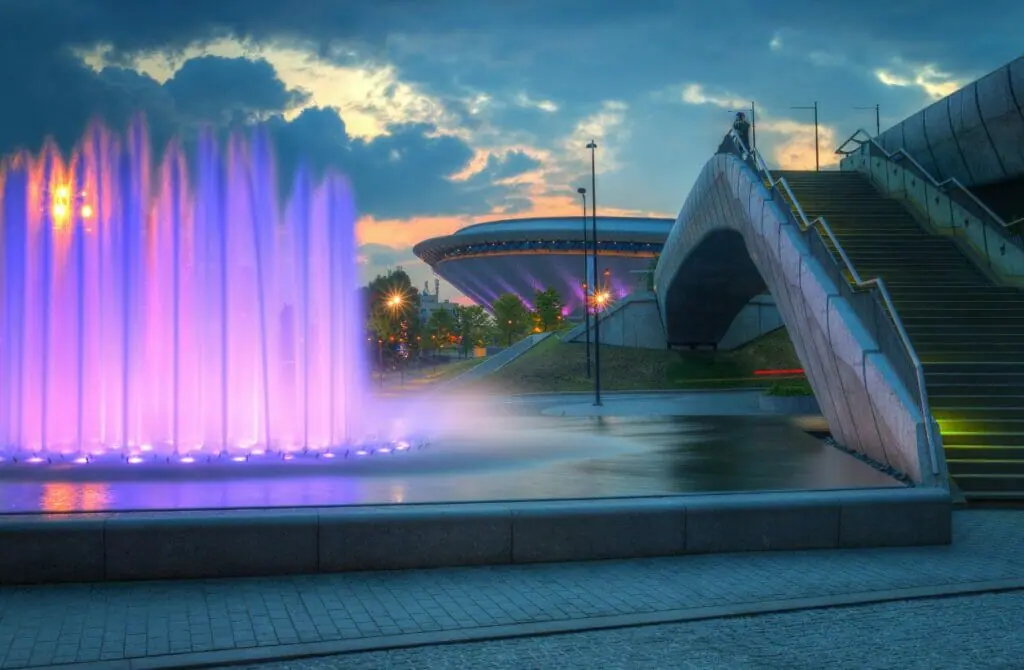 But that's not all – Katowice is also home to a vibrant nightlife scene, with plenty of bars, clubs, and restaurants to choose from. Whether you're looking for a cozy pub where you can share a pint with your partner, or a trendy cocktail bar where you can dance the night away, Katowice has something for everyone.
And let's not forget about the food! From traditional Polish dishes like pierogi and kielbasa to international cuisine worldwide, Katowice is a food lover's paradise.
So why wait? Book your romantic getaway to Katowice today and discover a world of natural beauty, vibrant culture, and unforgettable memories that will last a lifetime!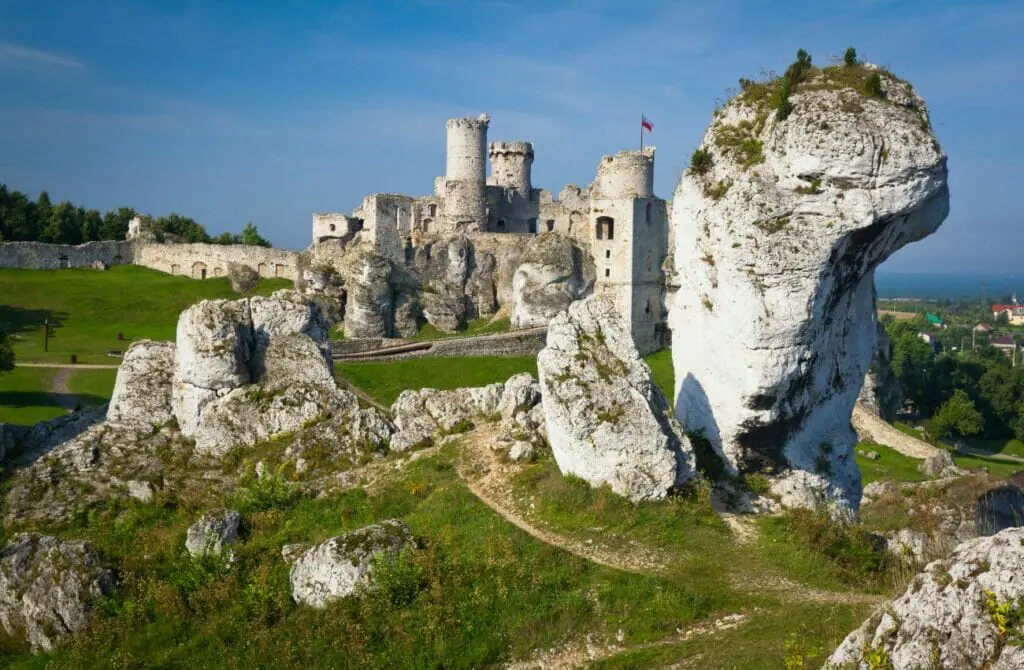 Attractions in Gay Katowice, Poland
As a new visitor to Gay Katowice, there are plenty of things to see and do, regardless of your sexual orientation. One of the best ways to experience any new city is to visit some of its most iconic landmarks and attractions, including historical monuments, museums, and art galleries.
We also love gazing at architecture up close, exploring parks and gardens, sampling the local cuisine, visiting local markets, and attending cultural events such as festivals, concerts and shows.
Even as the out-and-proud queer we are, we still love to explore the city and its culture in the same way as everyone else. Doing so allows us to learn more about the city and its people and better understand the local culture. As such, these are our favorite must-see attractions in Katowice.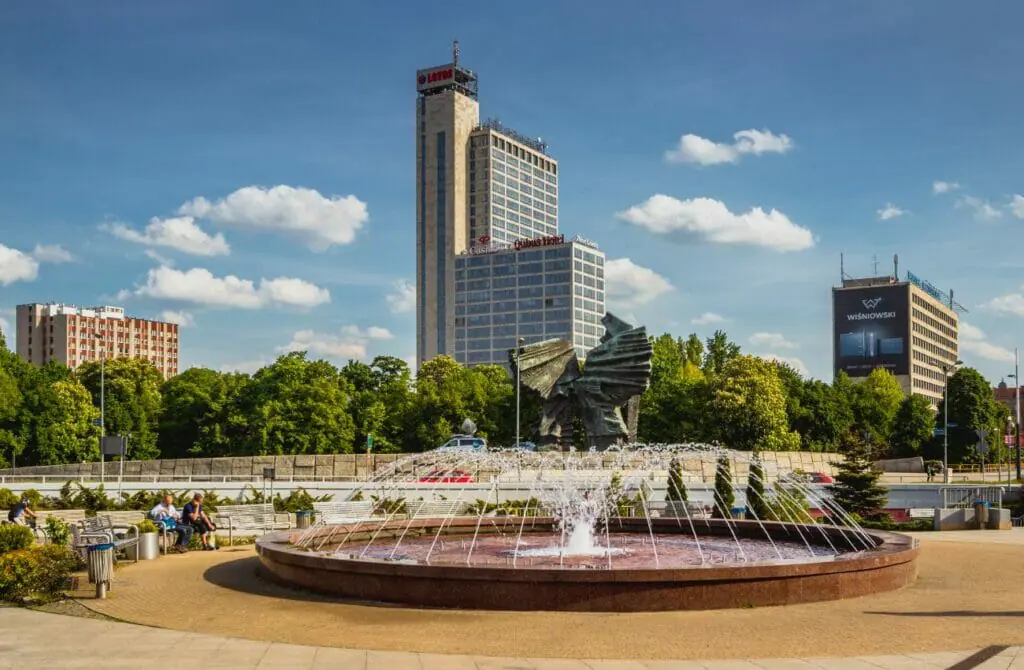 Step into the heart of Katowice and experience the vibrancy of its Market Square. From the stunning architecture to the delicious food, there's something for everyone in this lively hub of activity. Wander around the charming stalls and boutiques, marvel at the striking Silesian Theatre, and take in the impressive Cathedral of Christ the King.
As the sun sets, the square transforms into a buzzing nightlife hotspot with various bars and clubs. Sample traditional Polish cuisine, sip a refreshing drink, and dance the night away. If you're lucky enough to visit during one of the many festivals or events, you'll be treated to an even more unforgettable experience.
If you're a fan of unique architectural wonders, the Spodek of Katowice is a must-visit destination. This iconic landmark is in the heart of the city and is more than just a sports arena – it's a symbol of the city's rich history and cultural heritage.
Built in 1971, the Spodek's sleek, UFO-like shape and steel shell have captured the attention of visitors worldwide. But it's not just the exterior that's impressive – the interior boasts state-of-the-art facilities, making it a world-class venue for concerts, sports events, and exhibitions.
Whether you're a sports fan, a music lover, or just someone who appreciates stunning architecture, the Spodek of Katowice is a sight to behold. So why not add it to your travel bucket list and experience the magic for yourself?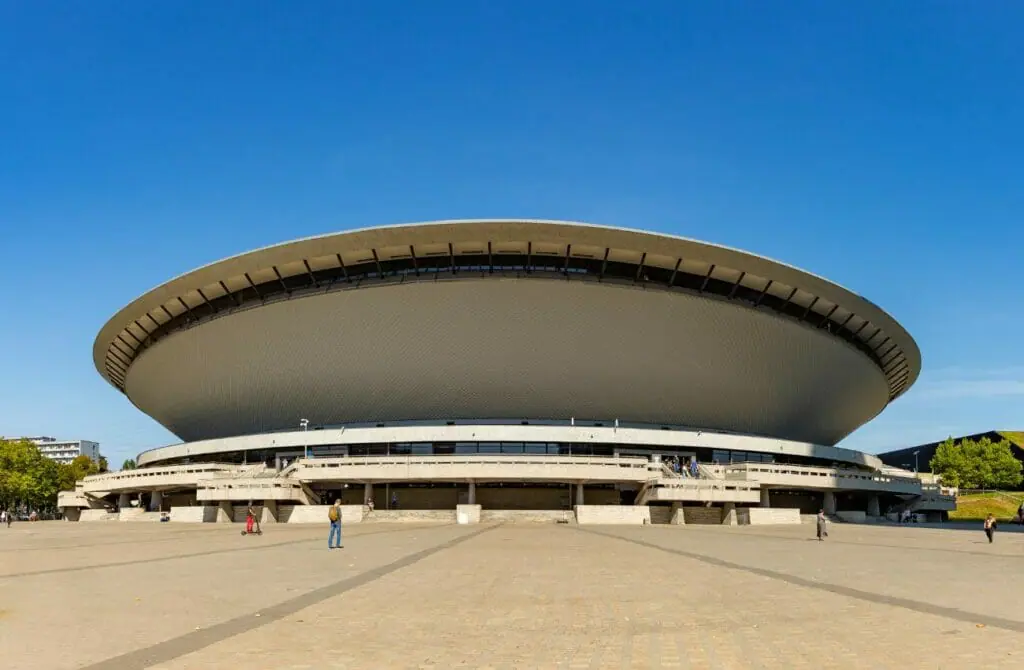 Are you ready for a journey through time and culture? Look no further than the Silesian Museum. As you step through the museum's doors, you'll be transported to a world of art, history, and science, all within the walls of a beautiful 19th-century building.
But what sets this Museum apart is its dedication to showcasing the unique and diverse culture of the Silesian region. From the local people's traditional crafts to the industrial revolution's rich history, you'll be immersed in a fascinating and educational world.
Whether you're a history buff, an art enthusiast, or simply looking for a new experience, this Museum is a must-see attraction. So come and explore the wonders of Silesian culture, all in one amazing place.
National Symphony Orchestra of the Polish Radio
Imagine being enveloped in a rich tapestry of sound, the soaring melodies of strings, the commanding power of brass, and the gentle whispers of woodwinds, all blending into a harmonious masterpiece. That is precisely what awaits you at the National Symphony Orchestra.
Founded in 1935, this world-renowned ensemble has captivated audiences with its breathtaking performances of classical and contemporary music. From Beethoven to Penderecki, their repertoire is as diverse as it is awe-inspiring.
But it's not just the music that draws visitors to the orchestra. The concert hall itself is a work of art, with its elegant design and state-of-the-art acoustics providing the perfect backdrop for an unforgettable musical experience.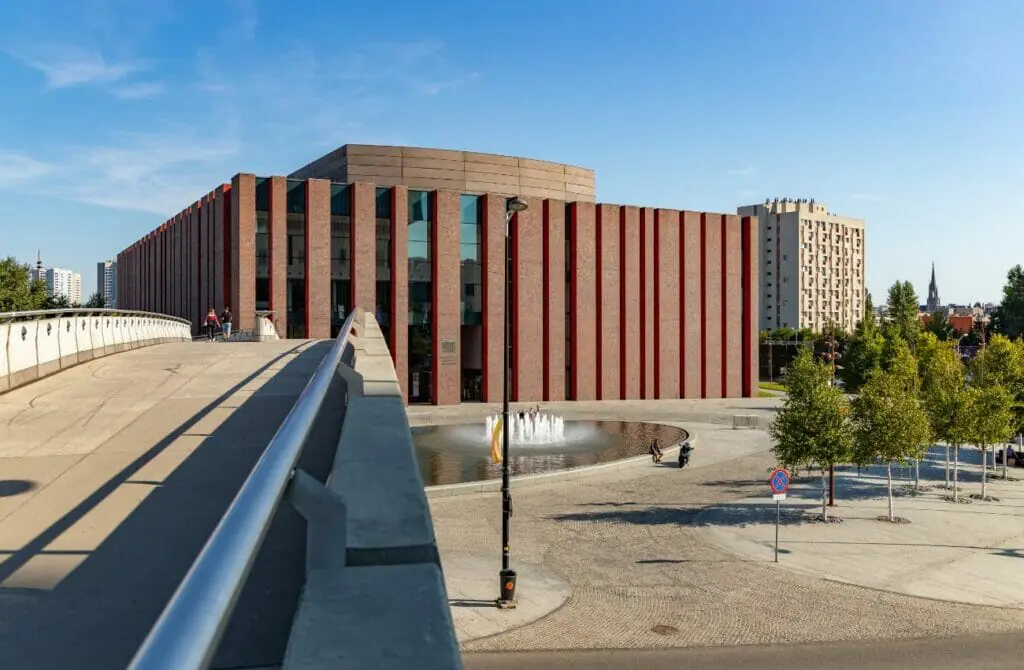 Rondo Sztuki Art Gallery (Galeria Rondo Sztuki)
At the heart of the city lies a hub of creativity, where art enthusiasts and culture seekers converge to experience a unique blend of contemporary and traditional art. Enter Rondo Sztuki Art Gallery – a vibrant space that houses a diverse collection of paintings, sculptures, and installations.
From thought-provoking exhibitions to interactive workshops, this gallery is a haven for artists and art lovers alike. Immerse yourself in the art world and discover the beauty of different styles and techniques. Whether you're a seasoned collector or simply looking to appreciate something new, Rondo Sztuki promises to be a feast for the senses.
The Witcher Tour (Ogrodzieniec Castle)
Fan of Geralt or his swordplay? Embark on an unforgettable journey into the fantastical world of The Witcher and discover the enchanting history of one of Poland's most breathtaking castles.
With its remarkable ruins and rich past, Ogrodzieniec Castle has become a sought-after location for filmmakers and artists alike, featuring in works such as Andrzej Wajda's "Revenge" and the hit Netflix series, The Witcher.
Follow in the footsteps of Geralt of Rivia and explore the magical locations from the series alongside our knowledgeable guides. While the castle's origins date back to the 14th century, our tour is perfect for fans of The Witcher and those looking to experience the enchanting Jura region.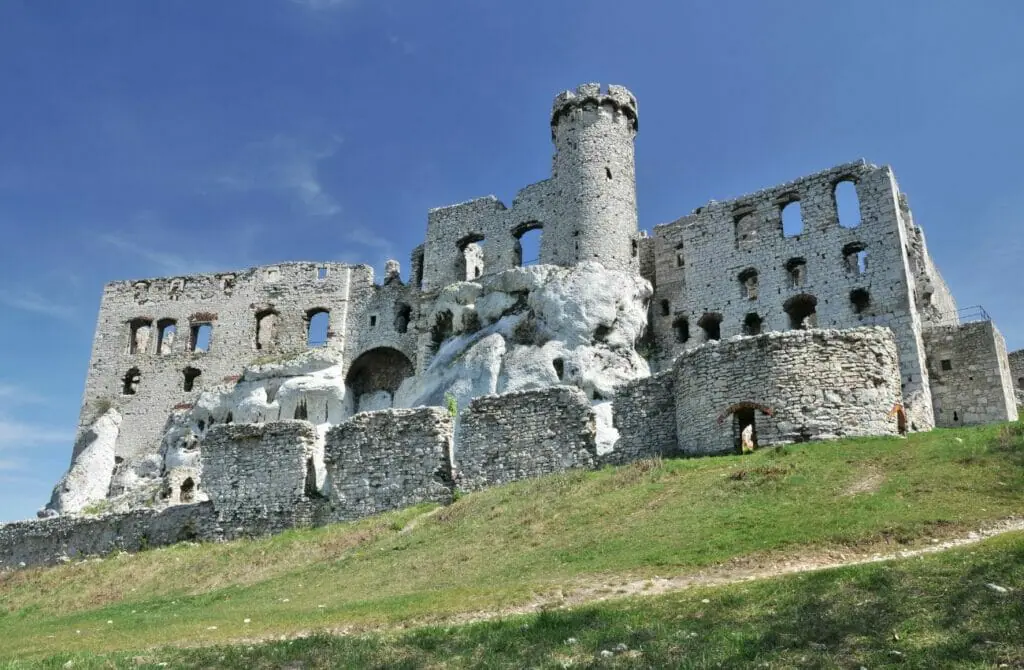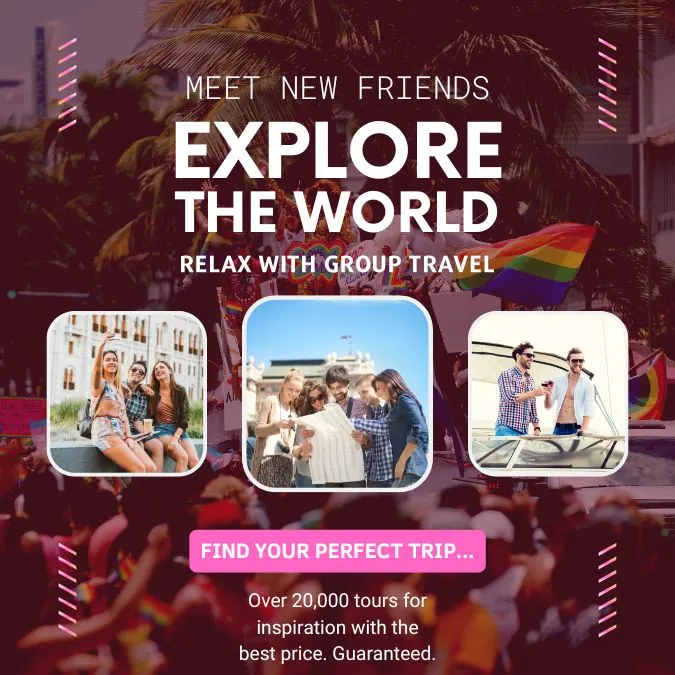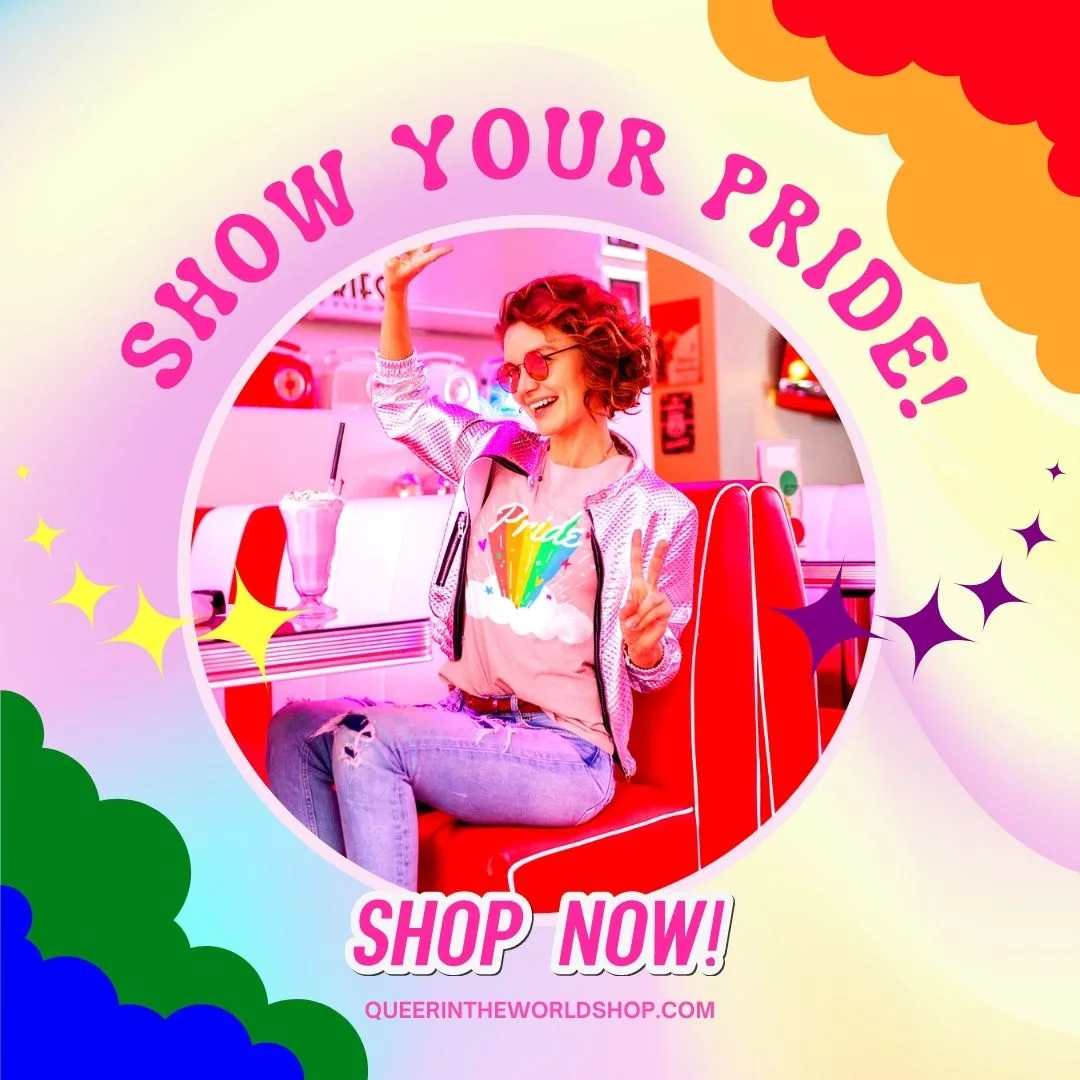 Gay-Friendly and Gay Hotels in Katowice, Poland
Being gay-friendly accommodation means that the establishment is welcoming and inclusive to guests who identify as LGBTQ+. This can include, but is not limited to, having policies and practices that demonstrate a commitment to creating a safe and inclusive environment for LGBTQ+ guests, such as non-discrimination policies and providing support and resources for LGBTQ+ travelers.
Some gay-friendly accommodations may also provide amenities specifically catering to the LGBTQ+ community, such as rainbow flags or literature about local LGBTQ+ events or resources. Furthermore, gay-friendly accommodations may be located in an area known for being LGBTQ+ friendly.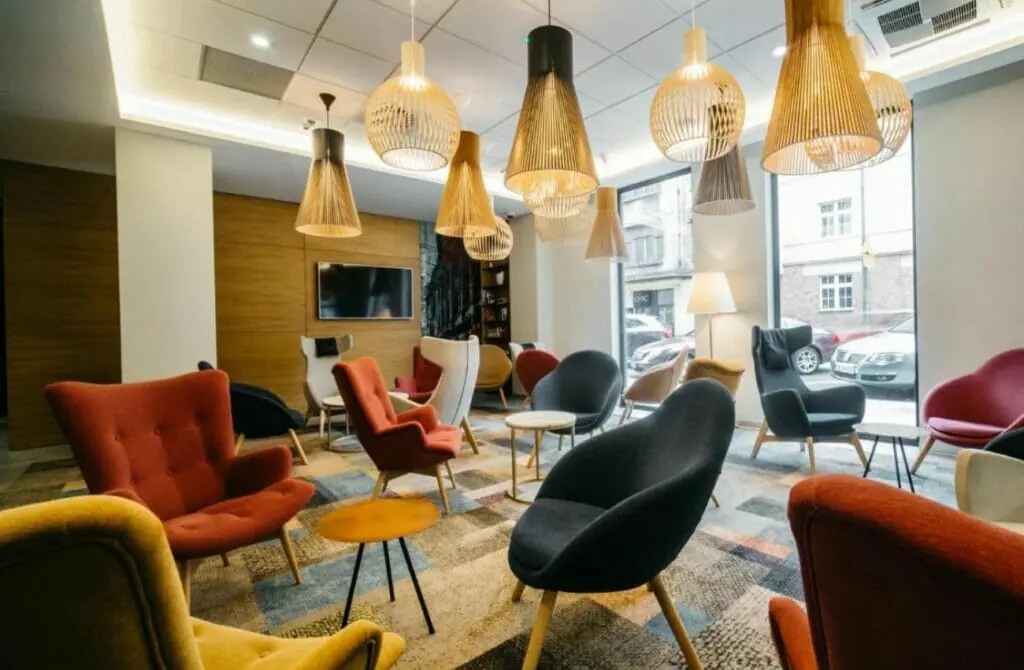 While Katowice does not have any specifically gay hotels or resorts, these are the most fabulous and pro-actively gay-friendly hotels in Katowice. There are also hundreds more hotel and hostel options in Katowice if none of these suit your desired budget, facilities or area – but these are the best hotels according to other gay travelers and us.
Whatever your needs are, Katowice has you covered.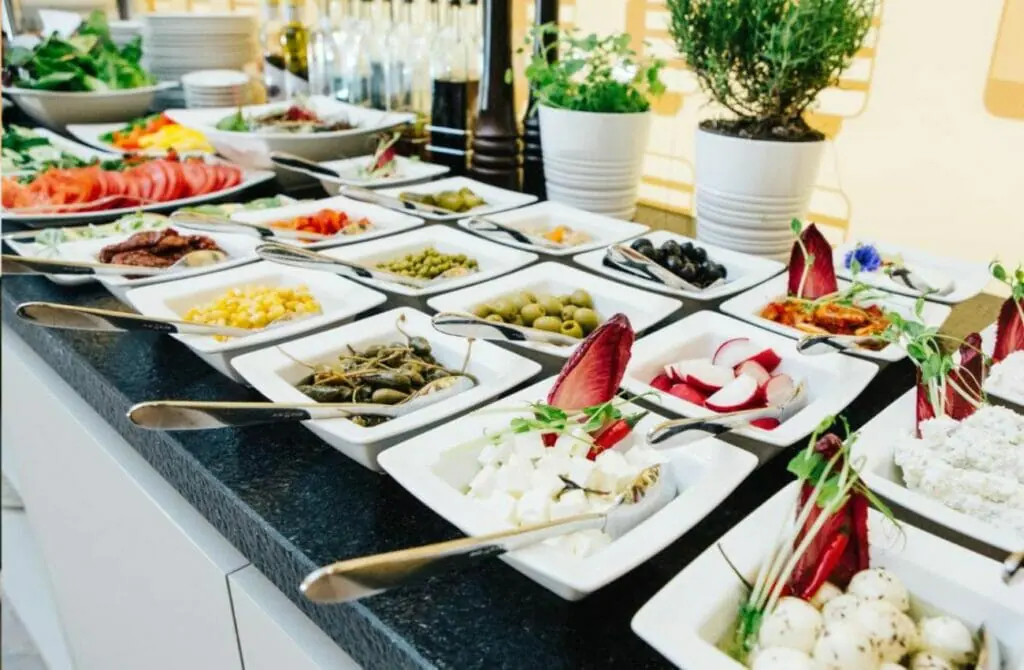 Picture this: You and your partner are standing on a balcony overlooking the vibrant cityscape of Katowice. As you sip on your favorite drink and bask in the warm evening breeze, you can't help but feel a deep sense of contentment. This is the Q Hotel Plus experience.
Beyond the luxurious amenities and unbeatable location, this hotel offers something truly special: the opportunity to reconnect with your partner in a serene and intimate setting. Whether you're indulging in a drink near the pool or savoring a romantic dinner at the hotel's restaurant, every moment at Q is designed to help you and your loved one deepen your connection and create lasting memories.
So why should you choose Q for your next romantic getaway? Because here, you'll find so much more than just a comfortable place to stay. You'll find a haven of love, laughter, and adventure where every moment celebrates your bond.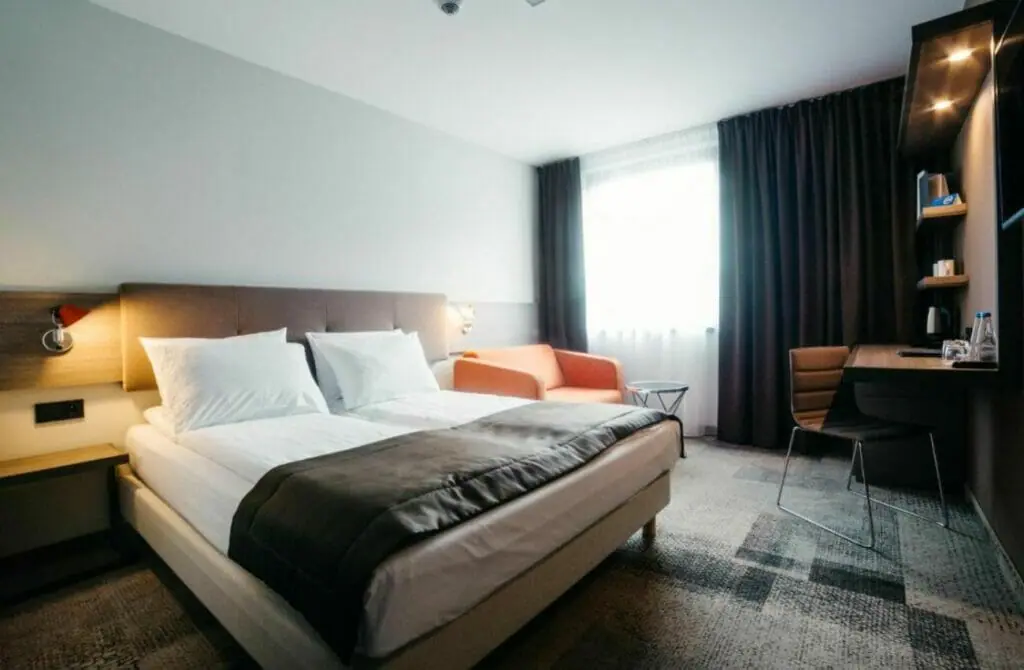 Step into a world of sophistication and luxury at Monopol Hotel, where every detail has been carefully crafted to ensure an unforgettable experience. For couples seeking an indulgent escape, this hotel is the perfect destination.
Indulge in a culinary journey like no other at Monopol's on-site restaurant Cristallo, Caffè Central, and VIP Room Vinoteka. For a taste of classic Polish cuisine, visit the hotel's signature restaurant, where local delicacies are prepared with an innovative twist.
Seafood lovers will relish in the fresh catch of the day, expertly prepared and served with finesse. For a more casual dining experience, the hotel's bistro offers a cozy atmosphere and a selection of light bites and drinks.
So why settle for an ordinary getaway when you can indulge in the ultimate in luxury and cuisine at Monopol?
Imagine stepping into a world of pure tranquility, where you can melt away your worries in the sauna, soothe your muscles in the whirlpool, or take a refreshing dip in the swimming pool. And for fitness enthusiasts, Novotel has covered you with three top-of-the-line fitness instruments.
After a long day of exploring the city, why not take advantage of the hotel's Wellness center and indulge in some much-needed relaxation? Whether you're looking to de-stress, unwind, or recharge, this hotel offers everything you need to make your stay unforgettable.
So why wait? Book your stay at Novotel today and experience luxury, comfort, and wellness.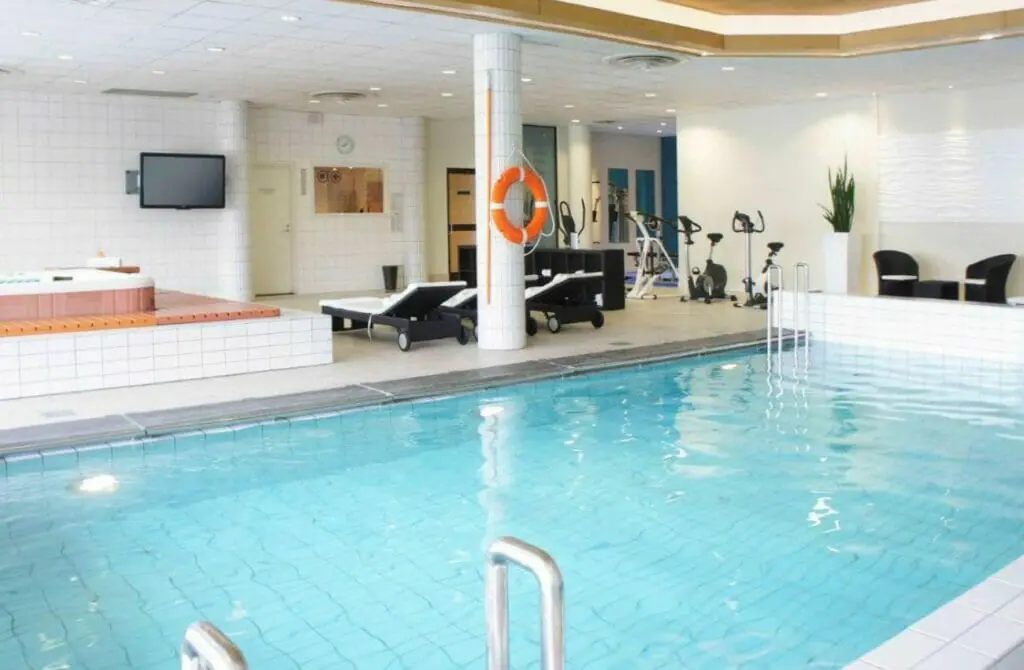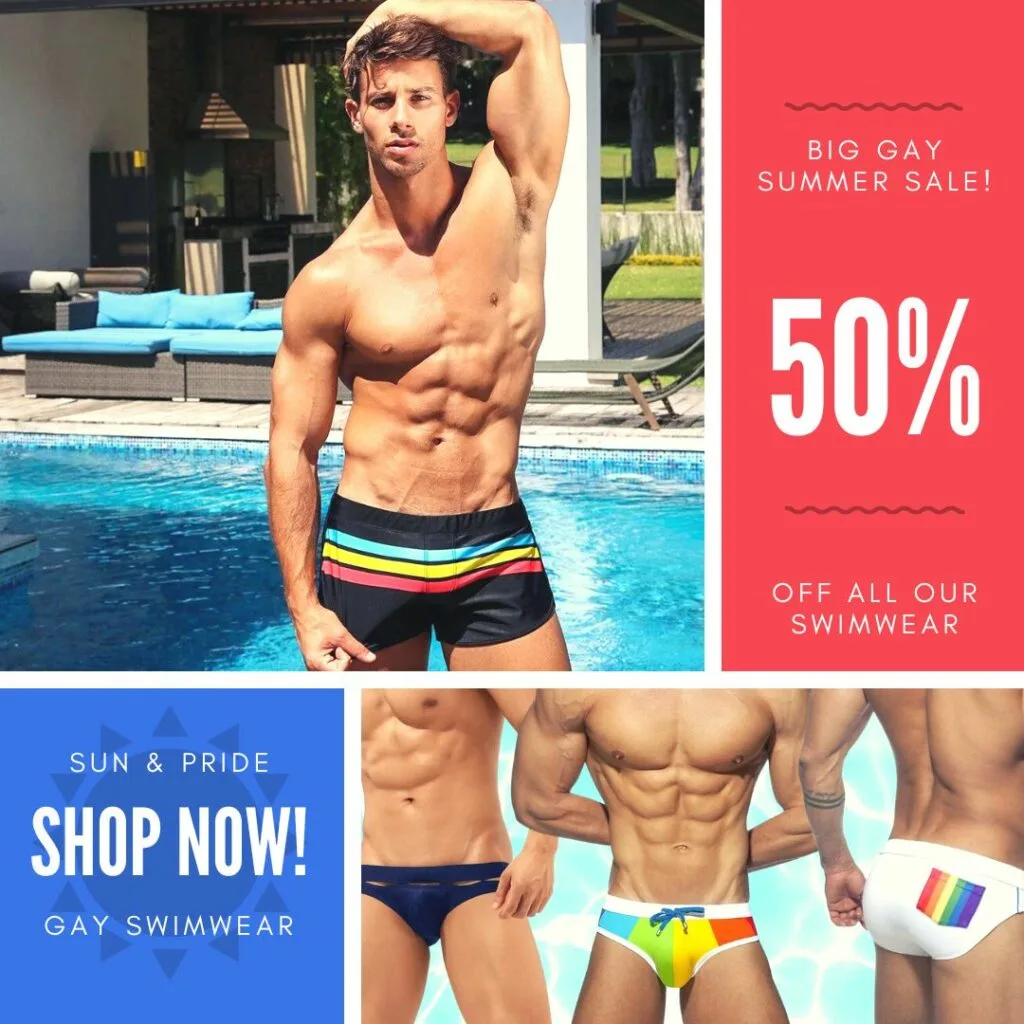 Park Hotel Diament Katowice ☆☆☆☆
From the moment you step foot into the warm and inviting lobby, you'll be greeted by a team of polite and friendly staff dedicated to ensuring your stay is comfortable and enjoyable.
What sets this hotel apart is its impeccable service, from the prompt and attentive room service to the helpful concierge who can assist you in planning your itinerary. Whether you need recommendations for the best restaurants in town or directions to local attractions, they've got you covered.
But it's not just their outstanding service that makes Park Hotel a top choice. The hotel boasts tastefully appointed rooms, modern facilities, and a relaxing spa to help you unwind after a busy day. With its ideal location and exceptional service, this hotel is the perfect choice for your next stay in Katowice.
Amidst the bustling city of Katowice lies a gem of a hotel that promises to be the perfect retreat for couples seeking a romantic getaway – the Quality Silesian Hotel. With its contemporary and stylish interiors, the hotel exudes an air of sophistication and elegance that will leave you and your partner spellbound.
Indulge in the hotel's plethora of activities, from unwinding in the sauna to working up a sweat in the fitness center. Relax in the luxurious rooms equipped with all modern amenities that cater to your every need. And, if you're in the mood for some gastronomic delights, the in-house restaurant serves an array of delectable dishes that will tantalize your taste buds.
So, why settle for a mundane holiday when you can experience a truly unforgettable one at the Quality Silesian? Come and create memories that will last a lifetime with your special someone.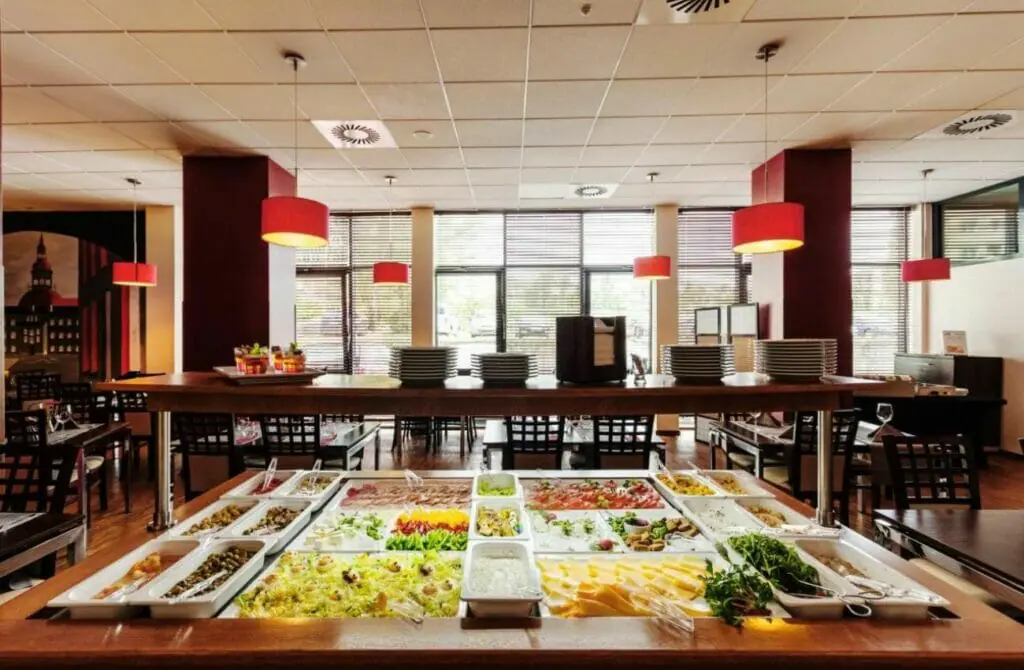 Escape to a world of elegance and excitement at Hotel Diament. With its prime location and proximity to the city's buzzing nightlife, your stay promises to be memorable. Whether you're looking for a romantic getaway or a fun-filled adventure, this hotel has it all.
Nestled in the heart of Katowice, Diament offers easy access to the city's top attractions, including the vibrant nightlife scene. The hotel is just a stone's throw away from popular bars, clubs, and restaurants, ensuring you're never too far from the action.
After a night of partying, retreat to the comfort of your cozy room, complete with all the modern amenities you need for a comfortable stay. Wake up to a delicious breakfast at the hotel's restaurant before embarking on another day of exploring the city.
Book your stay now and experience the best of what the city has to offer!
Apartamenty Katowice – ApartMood Słowackiego ☆☆☆
The sun is shining, and a gentle breeze is wafting through the windows of your luxurious apartment. This is what you can expect when you stay at ApartMood Słowackiego.
Located in the city's heart, these apartments offer the perfect blend of comfort and convenience. From modern amenities to sleek designs, every aspect of these apartments has been thoughtfully crafted to provide you and your partner with an unforgettable experience away from the hustle-bustle of the city and the busy, crowded hotels.
Explore the city's rich cultural heritage, indulge in delectable local cuisine, or relax and unwind in the comfort of your luxurious apartment. Book your stay today and discover why ApartMood is the ultimate choice for discerning travelers.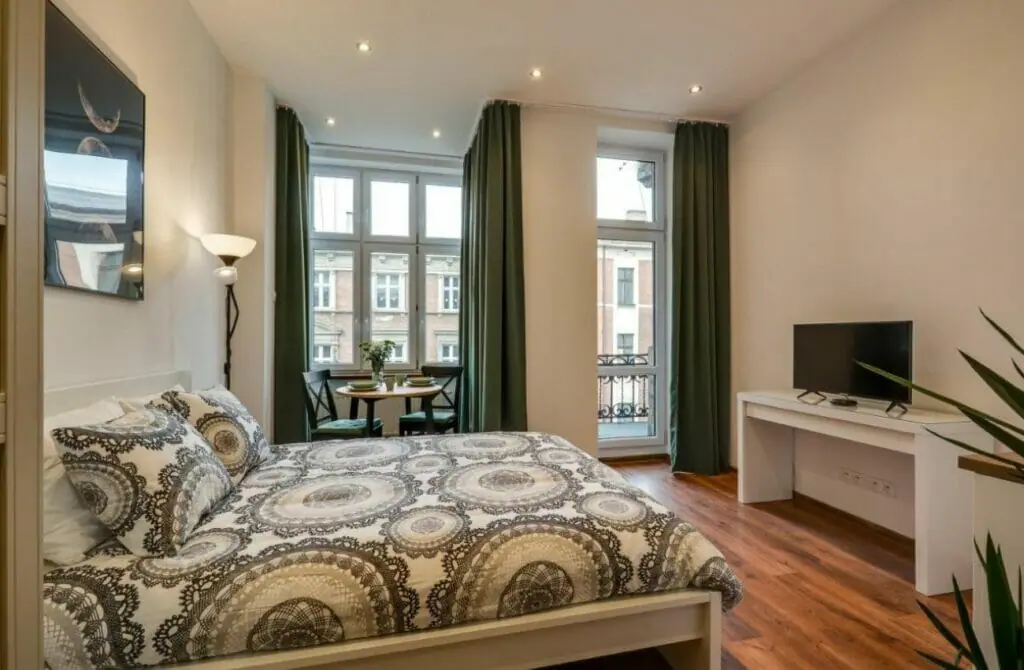 Gay Nightlife in Katowice, Poland
Katowice provides the nightlife experience for you, whether you choose to dance the night away or sip a glass of Chablis. There are various bars and pubs in and around Katowice, some of which are popular with the town's students, while others can be categorized as lounges and discos. Katowice's vibe will keep you awake at night, with a mix of modern music and (at times) unusual interiors.
So you're ready to discover the nightlife in this gorgeous part of Poland? Here are some fantastic places to go for a fun night out in the city.
Exploring the gay and gay-friendly nightlife in a new city can be one of the most exciting and rewarding experiences while traveling – and Gay Katowice is no exception. Not only will you have the opportunity to meet new people and make friends, but you'll also get a taste of the local culture and learn more about the city's LGBTQ+ community.
Going out and experiencing the queer and queer-friendly nightlife in a new city can also be a great way to break out of your comfort zone and try new things. Whether dancing the night away at a gay club or mingling with locals at a gay-friendly bar, you'll have the chance to make memories and create lasting connections.
So, don't be afraid to step out of your comfort zone and explore the gay and gay-friendly nightlife in Katowice. You'll be glad you did!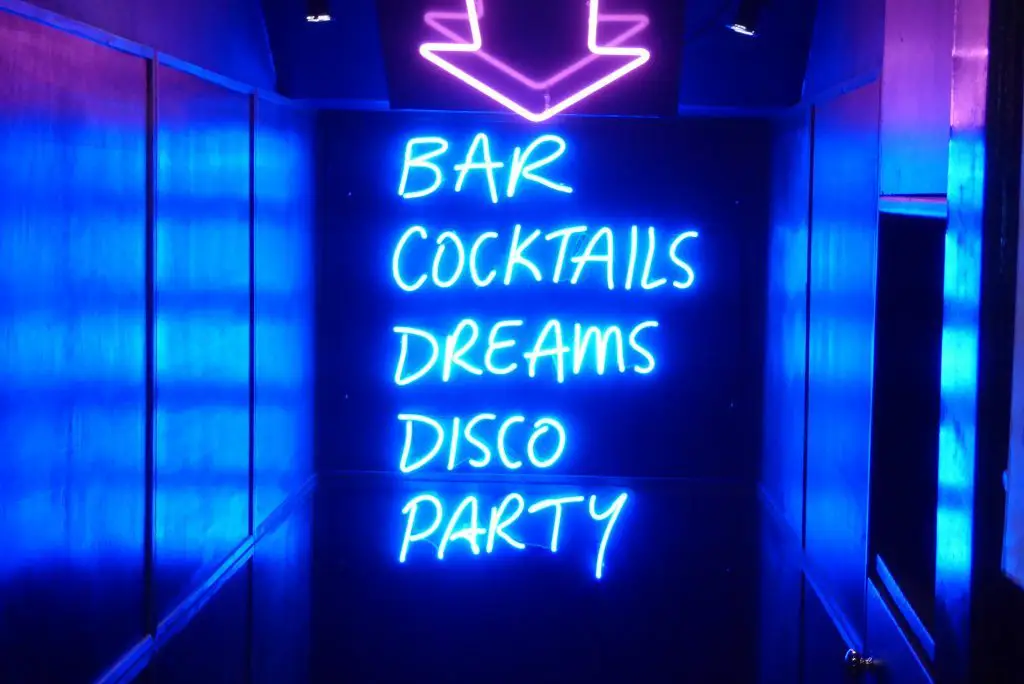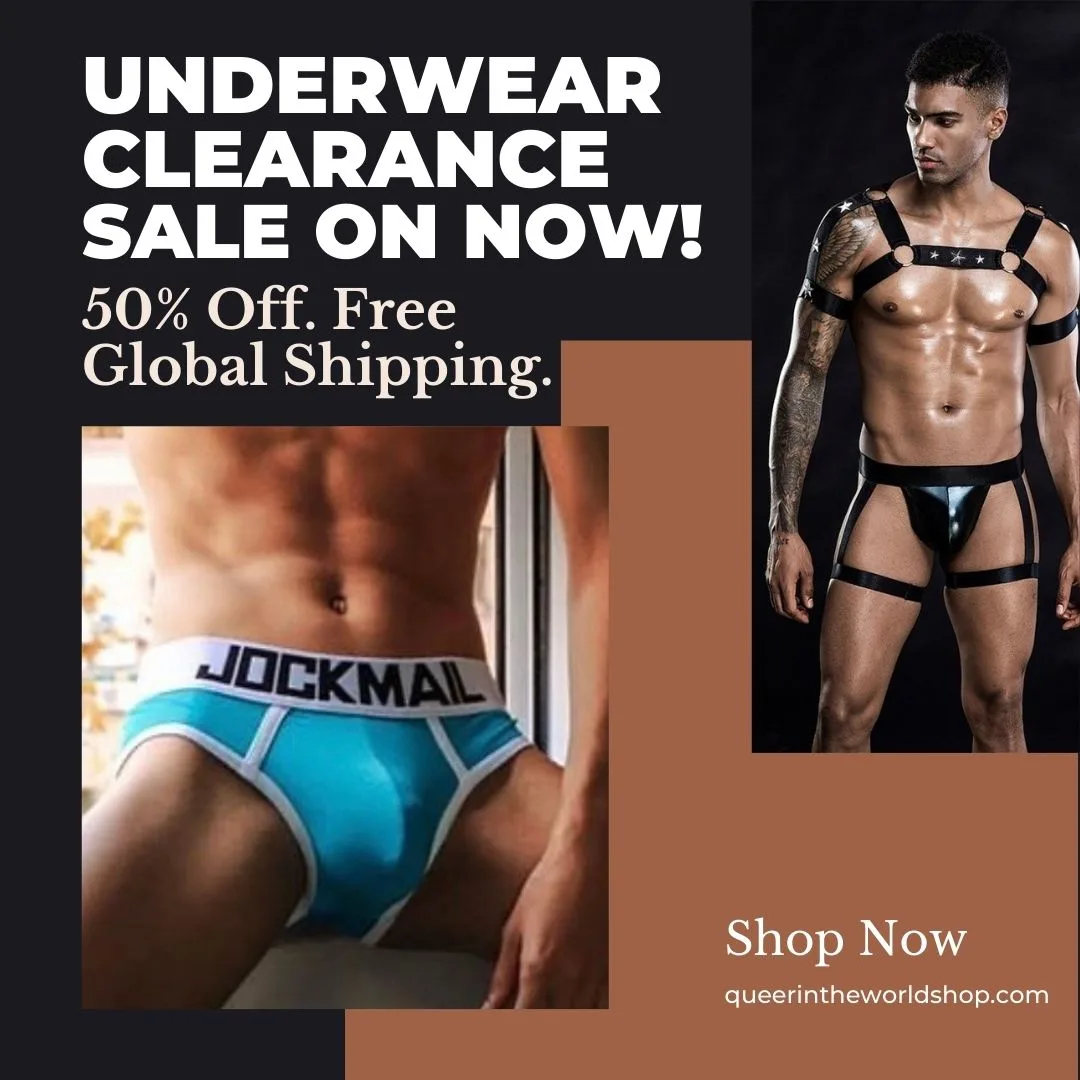 If you want to spend one night on the tropical island of Cuba, all you have to do is take the tunnel between Mariacka and Wojewódzka. We're not making this up!
This Caribbean-inspired cocktail bar specializes in rum drinks and serves a variety of their creations. There's a lot more to sample than a mojito or a daiquiri. Of course, fans of gin and other drinks will be pleased. Old Cuban bartenders can make any beverage you want.
It's great fun to sit at the bar and watch them work. They also offer a wonderful terrace if you wish to stay outside. The atmosphere at Old Cuban is so intense that any evening will be warm.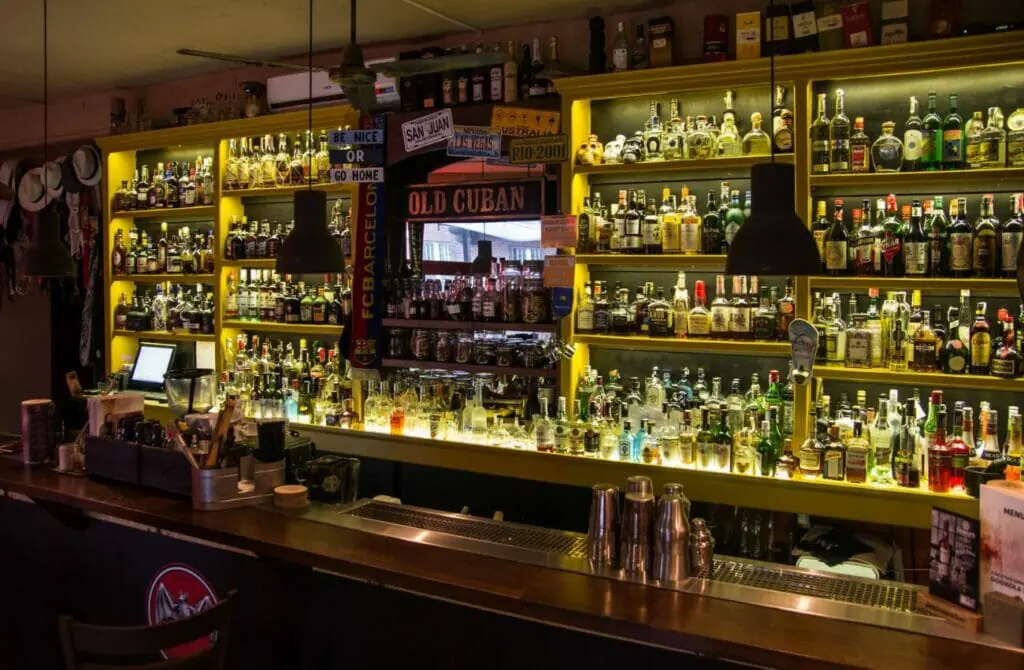 It's yet another multitap that focuses on beers. It is situated on Dworcowa Street because this space is so large, there are many more opportunities to find a spot than on nearby congested Mariacka Street. Also, the craft beer variety is incredible.
There are always more than ten beers on tap, and the current special is available here. Of course, you can request a recommendation or a tasting package of more beers in smaller glasses. It's ideal if you want to test more than one flavor or can't decide.
Absurdalna is more than just a beer (and food) joint. They also host cultural events such as concerts, exhibitions, and beer festivals. Make sure to give them a visit, but also to follow their Facebook page (to stay up to date on upcoming activities).
Those without enough beer can go a short distance to 3 Maja Street. Biaa Mapa is a staple on the city's craft beer map. They frequently have up to 30 different beers on tap! Anyway, check out their website to see what offers they have daily.
Here, you may enhance your evening by pairing wonderful Mexican food with a cool beer. If you're spending the summer in the city, Biaa Mapa is a must-see deck. It's sheer enchantment!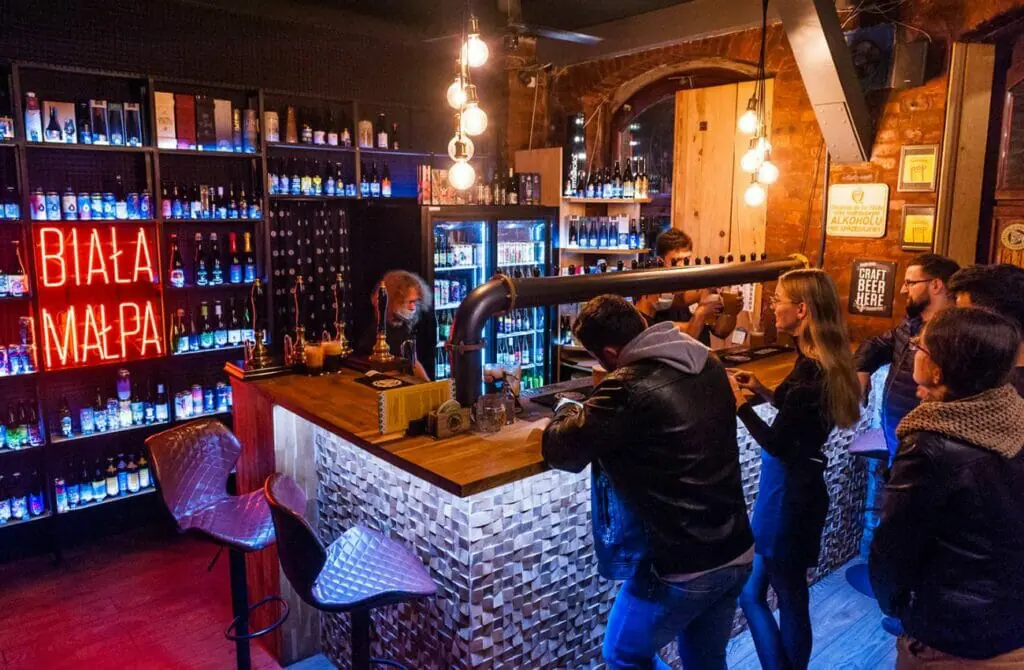 Van Gogh Music Club
(Temporarily or permanently closed. If you know something, please suggest an edit.)
Van Gogh Music Club, located in the heart of the city core, has long been a favorite of both locals and tourists. It has two levels: one for live music and one for more dance-oriented electronic vibrations. It's one of the newest additions to Katowice's nightlife scene and is quickly becoming the region's leading party destination.
From the exterior, the location appears unassuming: only a yellow door. They curiously claim on their social media pages, "Come and see what's behind the Yellow Door." And once you open the door, you'll know this place will treat you properly.
The leather sofas tempt you to linger, but the bar, complete with bottles and mirrors, is unquestionably the most striking aspect of the entire establishment. This is the location for folks who prefer sipping their beverage gently while listening to good music and socializing with friends.
Zólte Drzwi is also an excellent option for a nice coffee and a bite to eat during the day, but evenings and nights are unquestionably the finest times to visit. They understand that no party is complete without music; therefore, they attract DJs and make weekend evenings spectacular.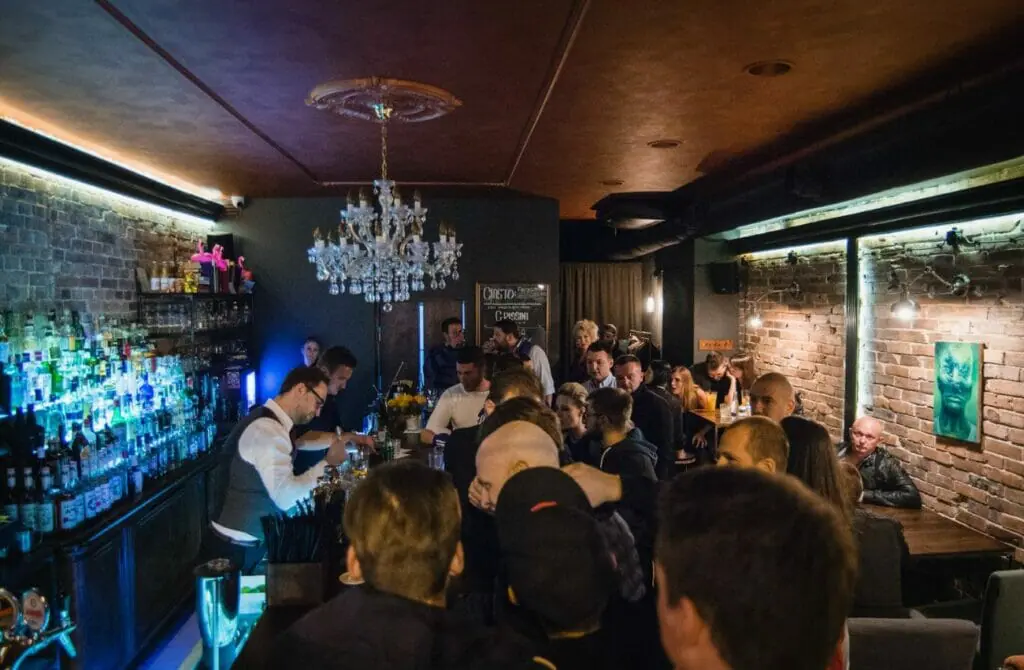 What exactly is a multitap? It's a bar with a huge assortment of craft beers on tap. It's almost at the market square, but it's hidden in a courtyard so that no random passers-by will see it.
Because the restaurant has two stories, if all of the tables on the main floor are already taken, chances are you'll find an empty spot above.
All those names and percentages will tell you anything if you're familiar with beer lingo. Upojeni is known not just for its beer and atmosphere but also for its food. Food isn't only an appetizer to go with your beverage here. It's just as important!
If you're a first-time visitor, the friendly personnel will advise and assist you in selecting.
It is one of the most modern clubs in Central and Eastern Europe, featuring a cutting-edge visual lighting system. The club is divided into three levels, each with three independent dance floors, two VIP rooms, six bars, and a restaurant. Klub Pomarancza is a one-of-a-kind venue inspired by the biggest clubs, so come and dance.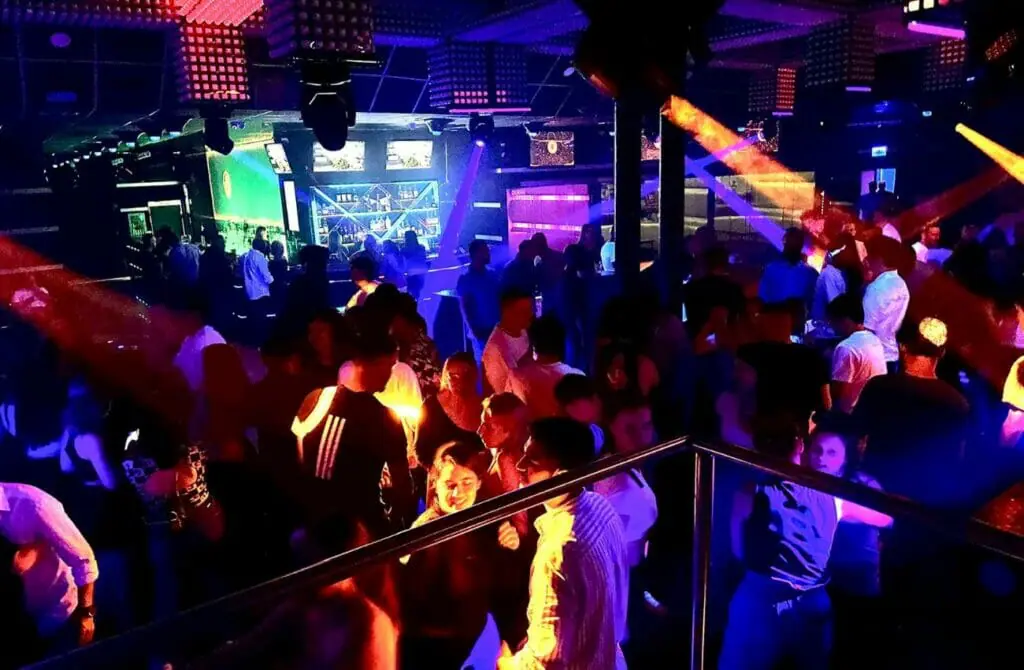 Gay Sauna and Gay Cruising in Katowice, Poland
If you are tired of discos and nightclubs, you can try something new, such as saunas and cruising, which are exciting alternatives to the norm. The Gay Cruising and sauna places in Katowice are normally extremely packed, but it also depends on when you visit them; check Men Spaces for more details.
One of the most fundamental advantages of cruising is that any obligations or commitments do not bind you; you will only have fun.
When traveling to a new city, heading out for more than just a stiff drink can be exciting. One aspect of the Gay Katowice scene that many queer men enjoy is visiting gay saunas and cruising clubs.
Sure, the sauna culture in Katowice is not as hedonistic as in Amsterdam, Barcelona or Berlin, but these venues still offer a chance to meet new people, socialize, and engage in sexual activity – without resorting to gay hookup apps.
However, it's important to remember that these venues can vary greatly in terms of atmosphere, clientele, and rules, so it's a good idea to prepare yourself before visiting. If you are apprehensive, we advise studying our guide to visiting a gay bathhouse for the first time, which should help set your mind at ease and always practice safe sex.
Additionally, it's important to be aware of and respect local laws and customs regarding gay venues and sexual activity. With a little planning and an open mind, visiting gay saunas and cruising clubs can be a fun and exciting part of your gay Katowice travel itinerary.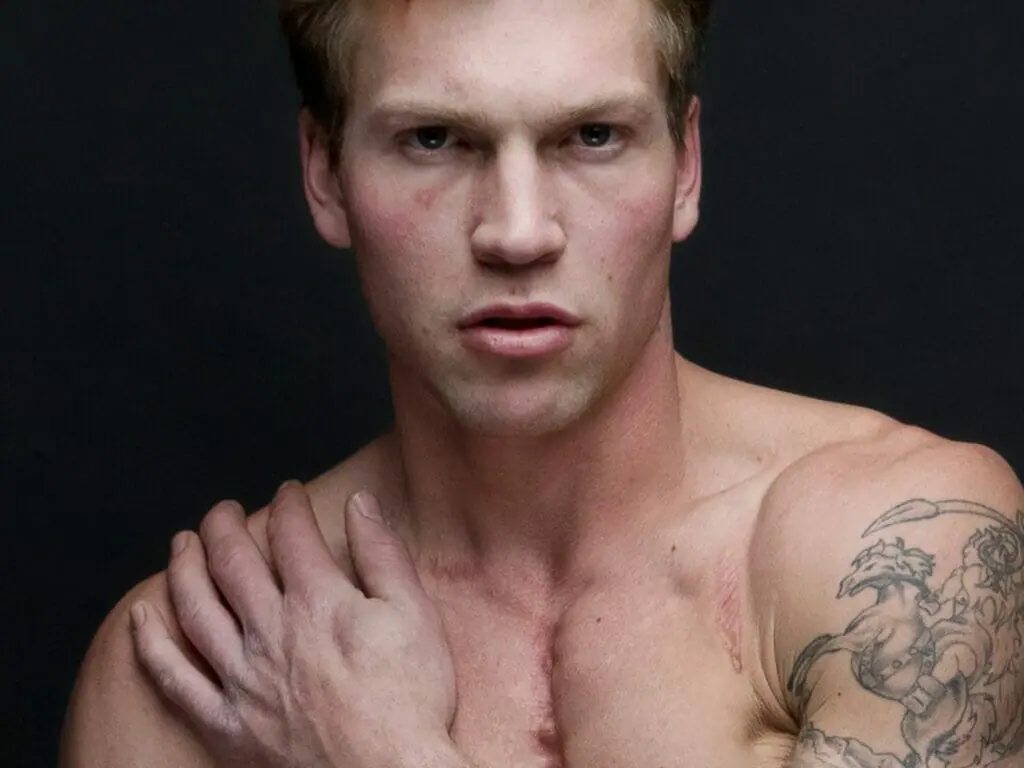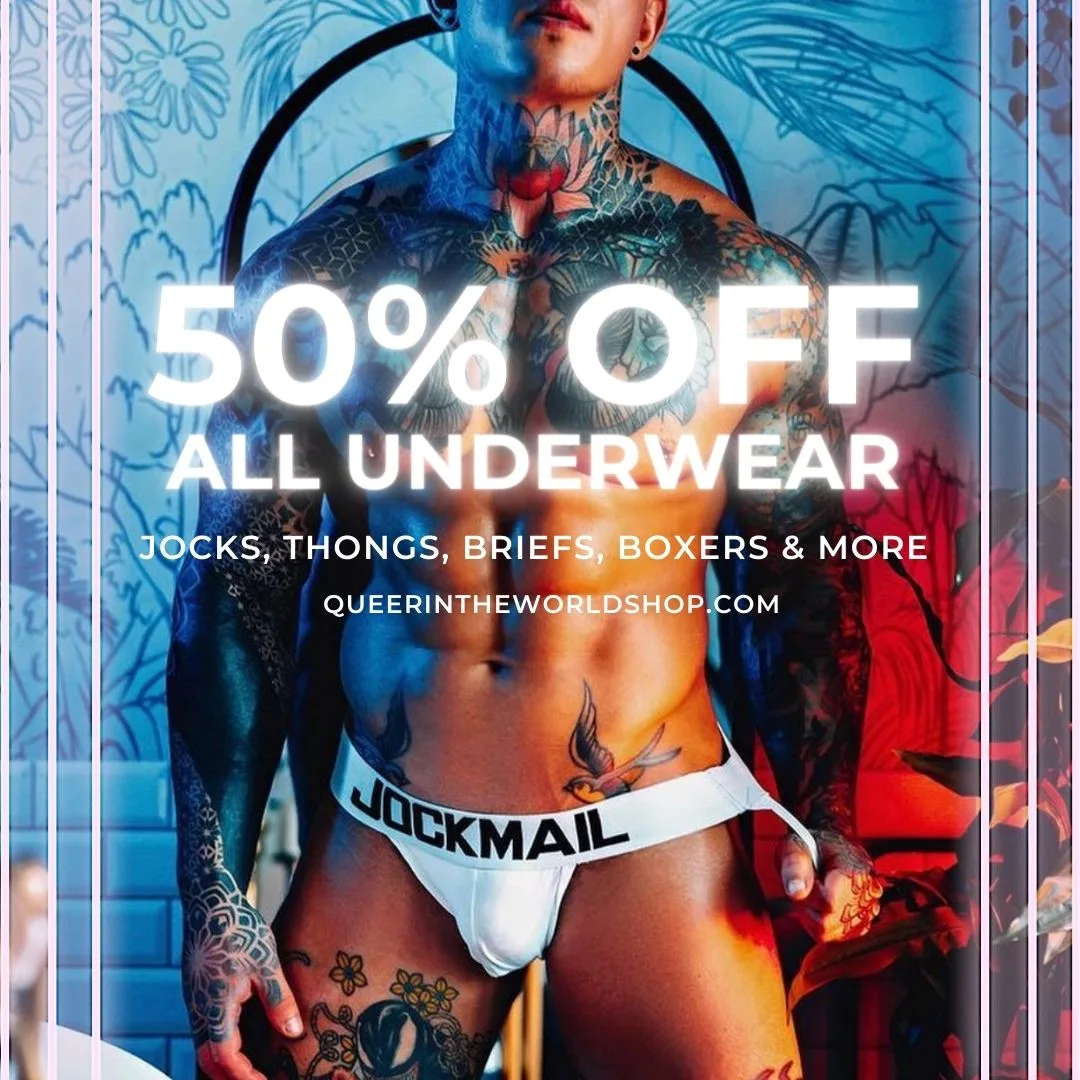 Fan Club Ul
(Temporarily or permanently closed. If you know something, please suggest an edit.)
Many men put this location, Fan Club Ul, on their favorite list because it is one of the hottest homosexual gathering places in the city with all the plans ever. You can explore the neighborhood by visiting Fan Club Ul and meeting some locals to learn more about the activities and events there.
Pink Club
(Temporarily or permanently closed. If you know something, please suggest an edit.)
If you are new to Katowice and don't know much about it, the most important thing to remember is to be aware of the main laws and traditions. Katowice never sleeps; there is always something going on in some of its cities; find out where the best parties are and have a good time.
Tropicana Sauna Club
(Temporarily or permanently closed. If you know something, please suggest an edit.)
The fact that Tropicana appears entirely shady is probably the most telling sign that it is more than just a standard sauna. This otherwise unassuming two-story sauna club, minimally lit in the dark blue, red, and green, offers massages, a steam bath, a Finnish sauna, a Jacuzzi, and a bar.
Oh, and a 'dark room' about which their website says nothing other than to always use a condom. Pack those, a towel and flip-flops, and you're ready to travel for under 30z. We now know why the words 'steamy' and' seedy' have such negative connotations.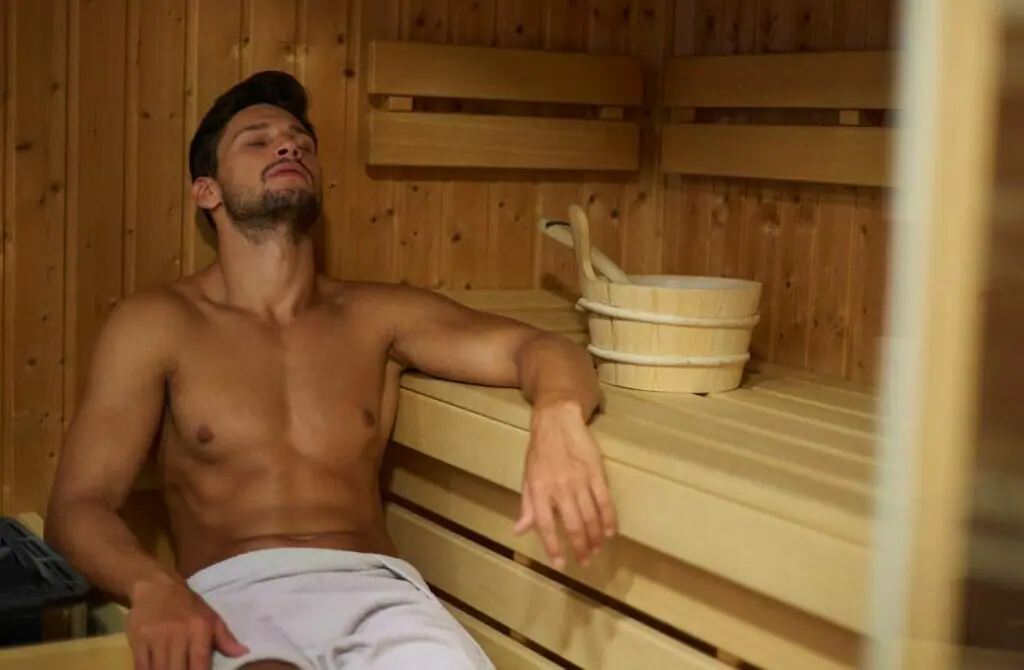 Gay Map Of Katowice
Finding it hard to envisage where everything is in Katowice? Hopefully, this queer-centric map helps where we have marked all the bars, clubs, parties, hotels, saunas, massages, and more will help you stay in the spot best suited to you!