Gay travelers often visit Taipei, not because of its stunning attractions, delicious street food, soaring skyscrapers, and modern design scene, but also because it is one of the most gay-friendly cities in Asia. Halleloo! 
It is true that there are a lot of must-see places in the city including the Elephant Mountain and Taipei 101. There are also a lot of activities which you could do in Taipei such as hiking up to Mount Keelung and immersing yourself with nature at Yangmingshan National Park. However, what makes Taipei truly spectacular for gray travelers is due to its gay nightlife and open-minded citizens.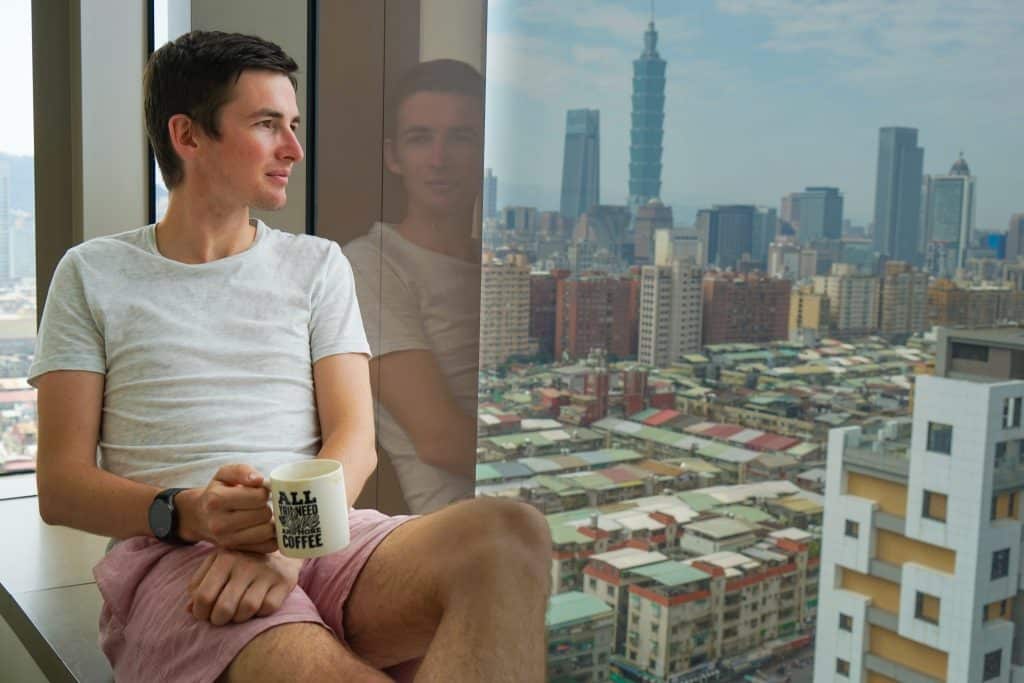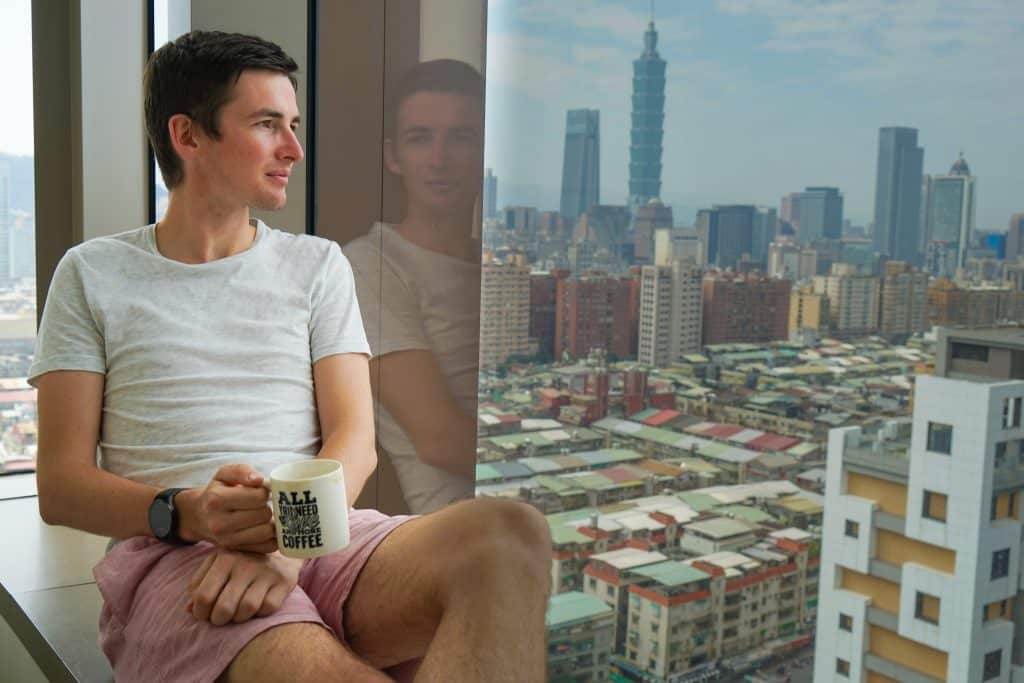 You could see a lot of young gay couples along the street, and they are treated like somebody else. Going to gay bars and gay dance events would complete your stay, as you also get to interact with locals who also happen to be members of the LGBT+ community. If you plan to stay long, you should learn to look for the best gay hostels in Taipei.
There are quite many reasons why you should choose one of the best gay hostels in Taipei. Primarily, you could avail of more affordable prices. You will also get to get to know more locals and fellow travelers as you enjoy the facilities of each of the hostels. The best gay hostels in Taipei are also liberal as they cater to guests without regards to color, gender, or sexual orientation. As long as you want to have fun, you will always get your money's worth on one of the seven hostels.
These fabulous gay hostels in Taipei offer different features. It is worth noting then that you should familiarize yourself with these hostels so you would not which among them would suit your preferences. Let us then get to acquaint ourselves with each of these hostels by identifying their distinct features.
To be clear, however, there is only one exclusively gay hostel in Taipei – everyone is always welcome to stay at the others. These are just the most gay-popular and gay-welcoming. Gay, straight or unicorn…Love is love, right?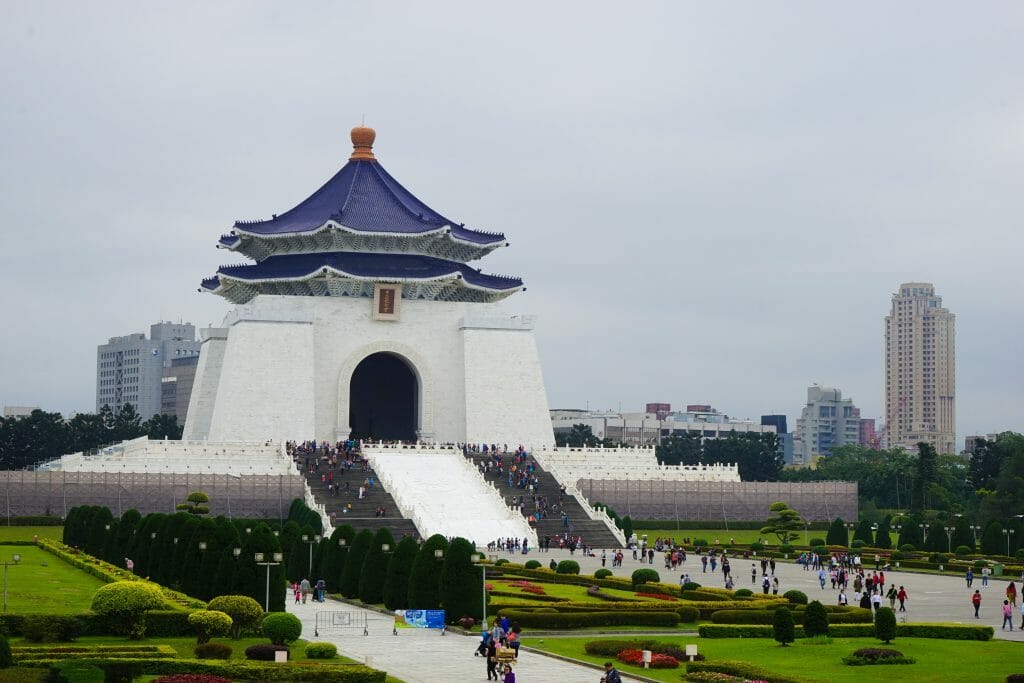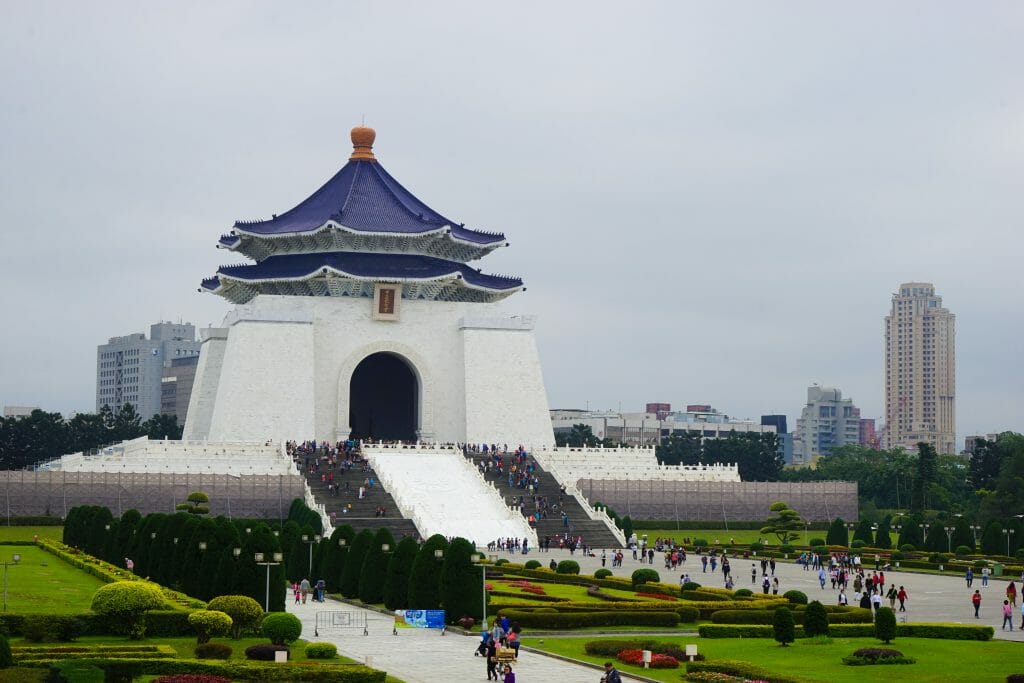 The Most Fabulous and Almost-Gay Hostels in Taipei! 🇹🇼
To commence our list of the best gay hostels in Taipei, we have Star Hostel Taipei Main Station. This is a hip and modern gay hostel which is near attractions such as the Yanping Riverside Park. It offers features which could suit your every need.
The rooms at Star Hostel Taipei Main Station are sleek and streamlined. You could for female-only or mixed dorm rooms which could accommodate up to eight persons. These rooms offer shared bathrooms, free Wi-Fi, and bunk beds. There are also private rooms for solo adventurers, friends, or families. These rooms could accommodate up to four people. These feature flat-screen televisions and en suite bathrooms.
Guests at Star Hostel Taipei Main Station could enjoy various facilities. Primarily, it has a fully equipped kitchen with microwave, refrigerator, electric kettle, and a lot more. There is a STAR lounge where you could meet new friends as you unwind and relax. A coin-operated laundry facility is available 24 hours. If you have a lot of bags, you could keep them in luggage storage which is available and free. A mini store containing snacks and refreshments is also available.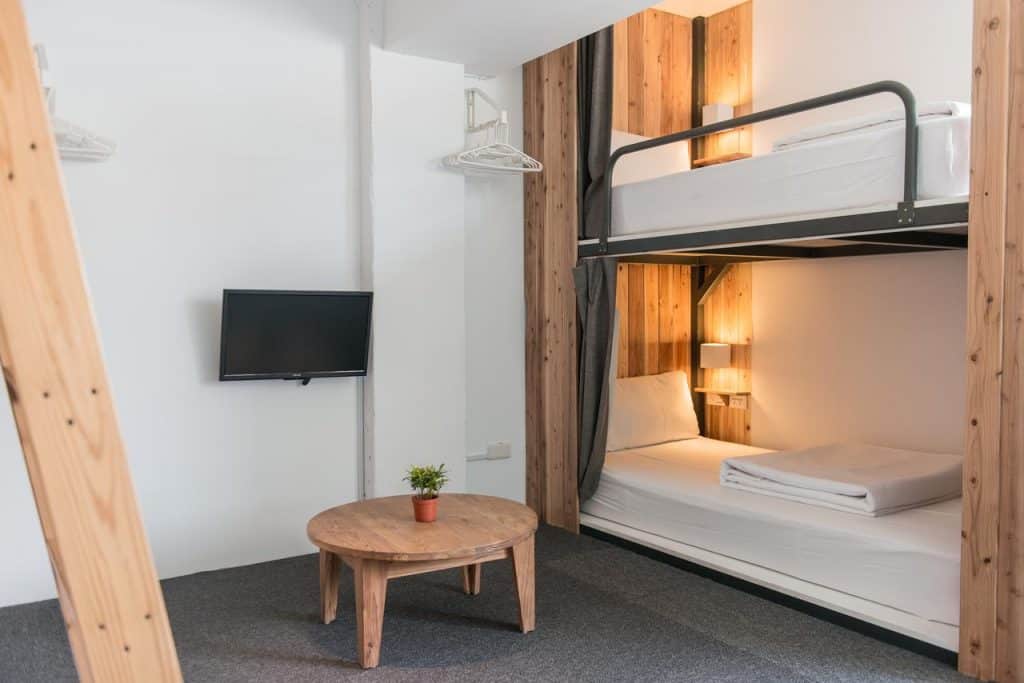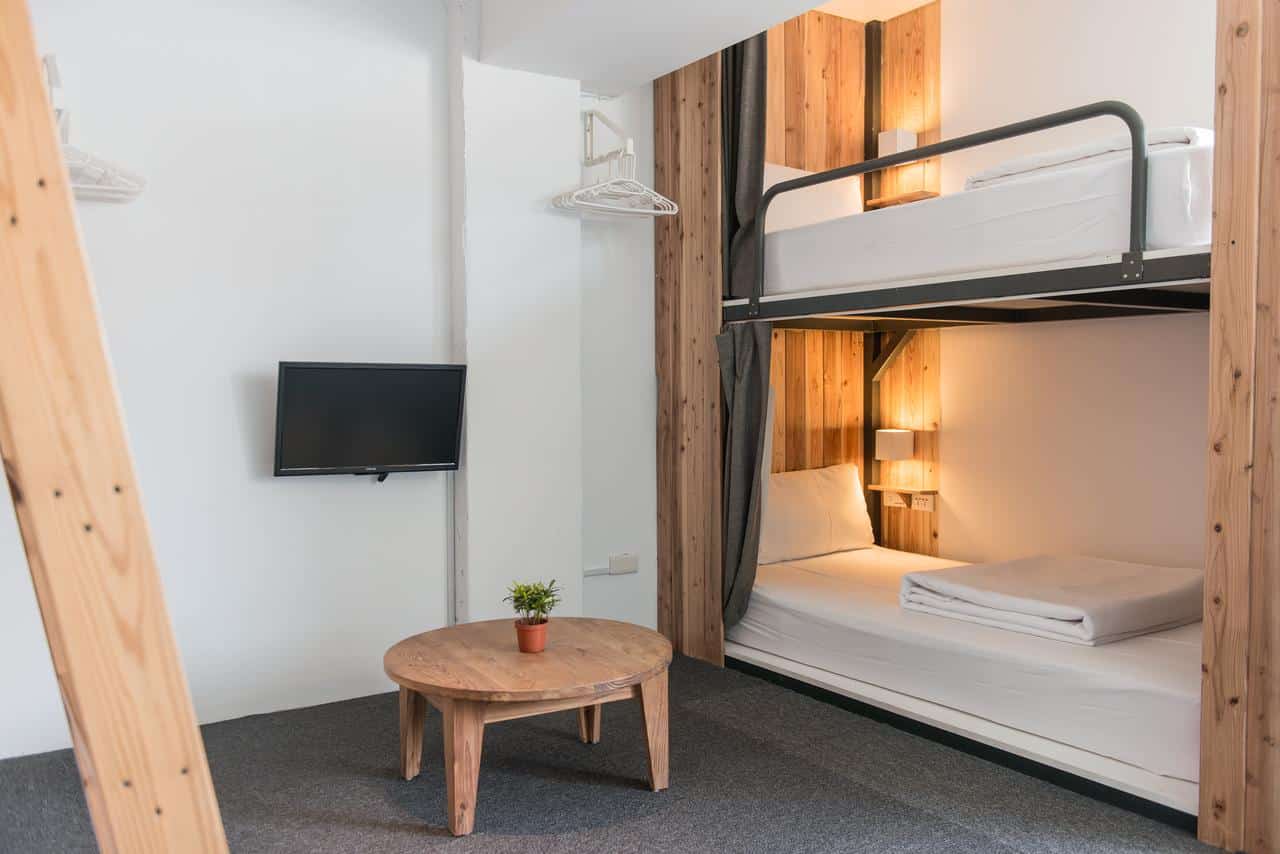 After a long day sightseeing around the city, why not stay in one of the best gay hostels in Taipei? The Meander Taipei, for instance, has all the amenities and features you need to have a comfortable yet exciting stay. Meander Taipei does not only boast of its living quarters, but it also shows off its rich spirit in traveling and life. The hostel welcomes gay travelers who are seeking friendship while exploring Taipei and the rest of Taiwan.
As you explore the corridors and the common area of the hostel, you would immediately notice its embellishments which mirror the visual elements from the old aborigines to the present Taiwanese lifestyle. The rooms and dorms are monochromatic yet chic. These include en suites, mixed, and female dorms which are furnished with a personal locker, bed linens, air-conditioning, free Wi-Fi, and personal access cards. The common area which we just mentioned is spacious enough where you could mingle with new friends. Meander Taipei is then a great place to stay when you are having gay holidays for singles.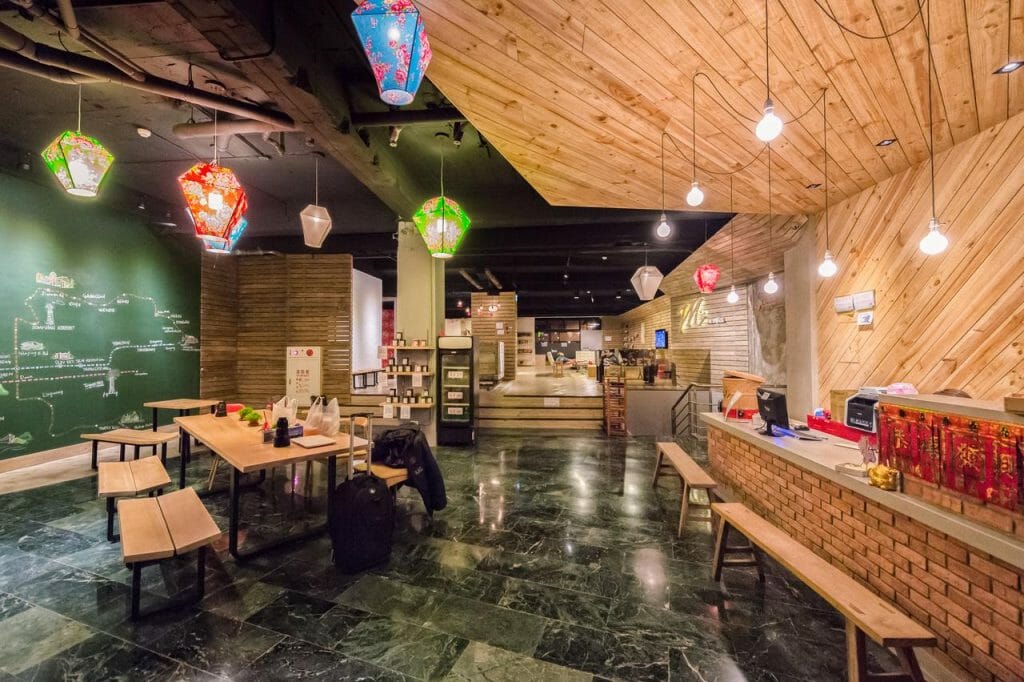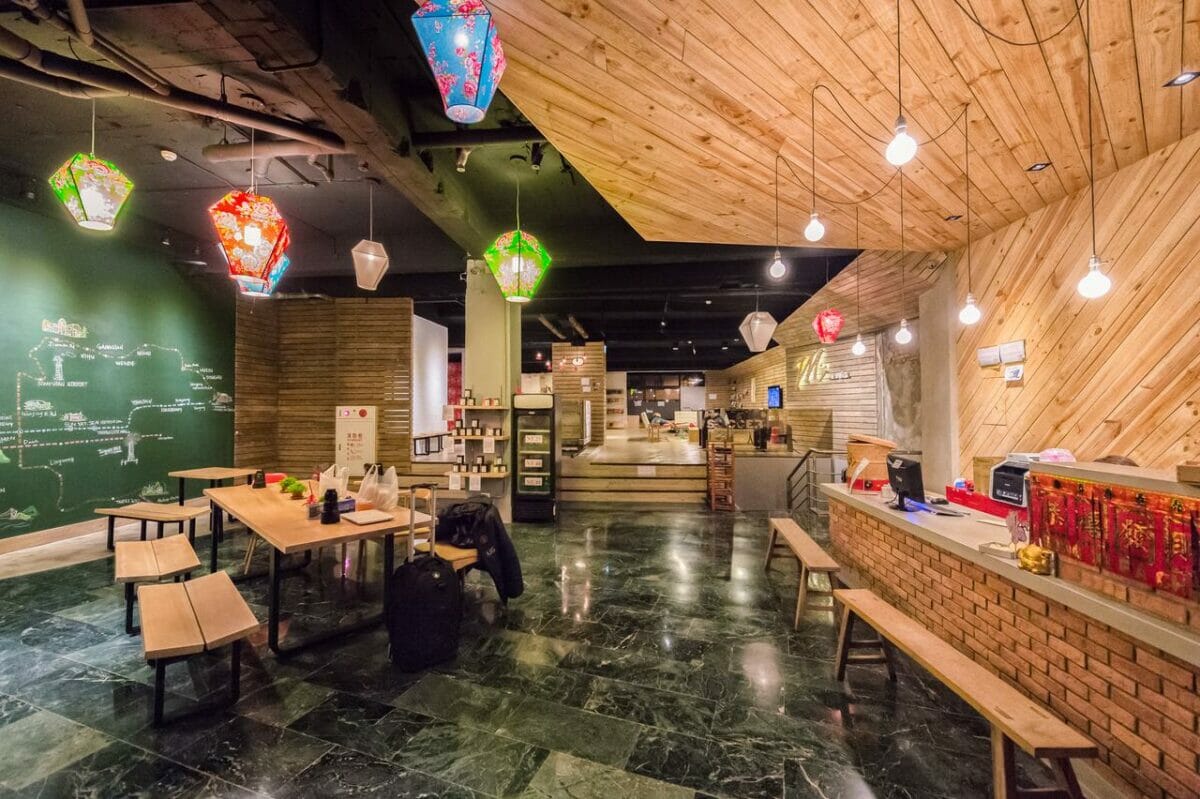 The Sleepy Dragon Hostel is an airy gay hostel which offers amenities to make your stay memorable. These include rooms with great views of some of the attractions in Taiwan. Each dorm room could fit 12 bunks. Each bunk has its own locker, shoe box, air conditioning, reading lamp, wide mattress, power outlet, and fold-out desk. To ensure privacy, each bed in the dormitory has a curtain partition. The staff provides you with bed sheets, blankets, and pillow covers upon arrival.
Aside from the rooms, there are also other perks that you could enjoy. These include free Wi-Fi, free breakfast, shared kitchen, laundry facilities, and 24-hour security, among others.
You could find this hostel near gay scenes and travel destinations. For instance, Keelung Riverside Park, a great place for recreational activities, is next to the hostel. You could also have a stunning view of the Yangming mountains and the Taipei 101. With these, you could truly say that Sleepy Dragon Hostel is one of the best gay hostels in Taipei for travelers.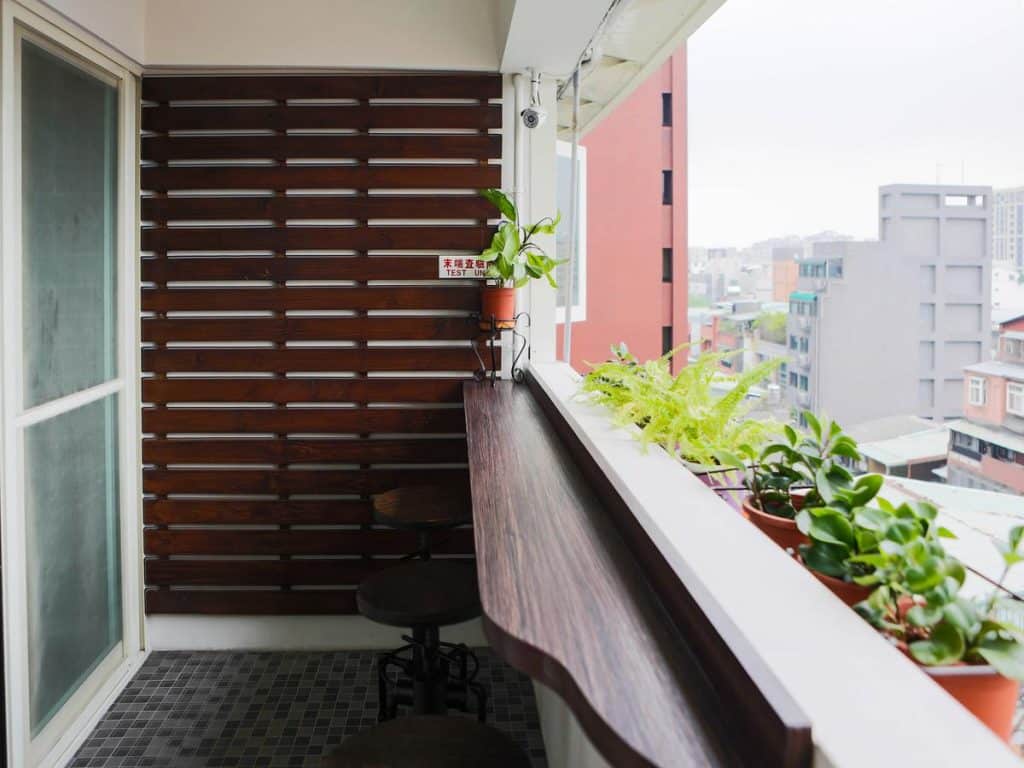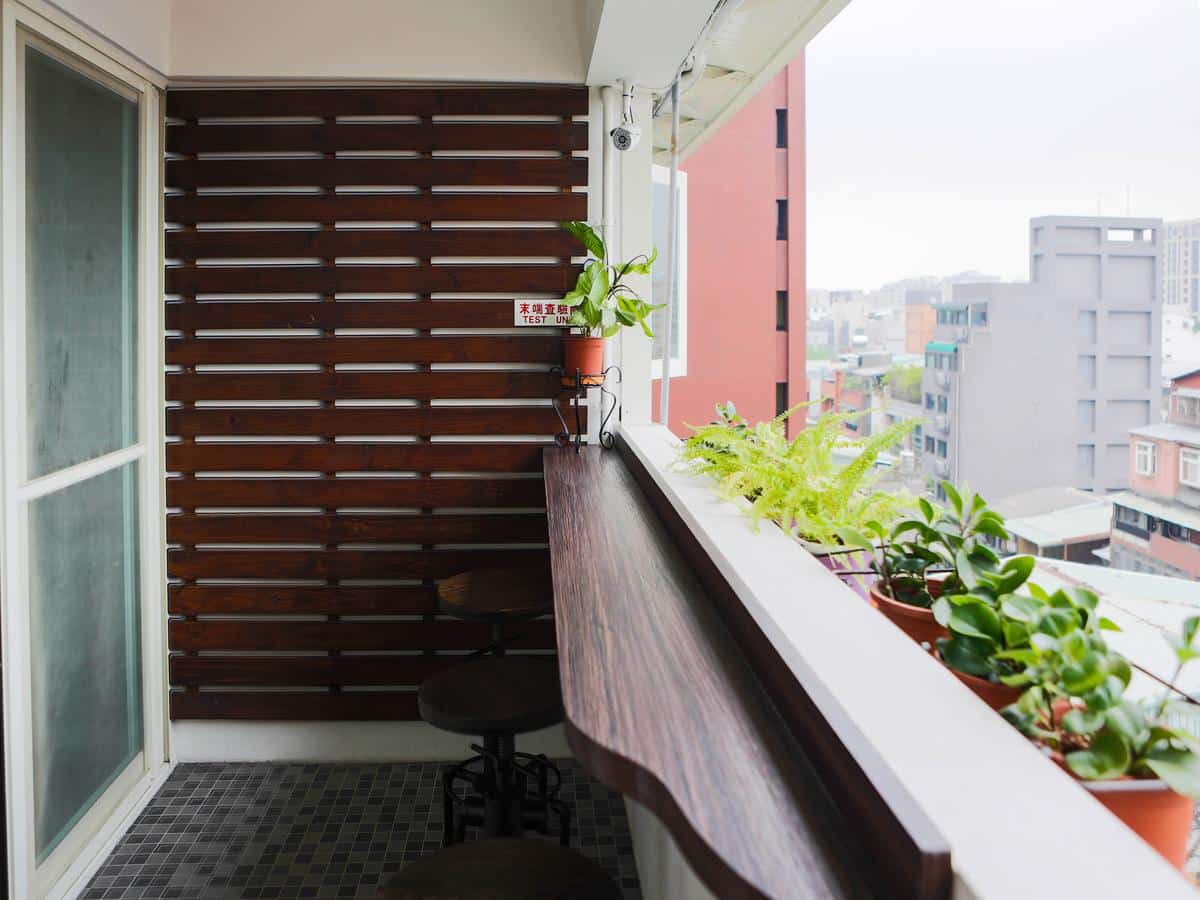 If you have not yet decided on the best gay hostels in Taipei to check in to, you could try the Uinn Travel Hostel. This is a vibrant youth hostel which would cater to those who are traveling, those who are on business, and those who want to relax. The hostel has a bright simple style with drawing decorations, making it more enticing to check in here. However, there's more to this hostel than its trendy design.
The dorms are modern and are embellished with some futuristic decor. Each of these dorms has sleep pods or bunk beds, sitting areas, lockers, and shared bathrooms. The dorms could either be for men, for women, or for both. If you looking for privacy, you could avail of private rooms which have en suite bathrooms, minifridges, and coffeemakers. All of these rooms have free Wi-Fi and flat-screen televisions.
Enjoy the services which Uinn Travel Hostel offer. These include a comfortable lounge where you could chat with other boarders, a breakfast area, public computers, and laundry, among others.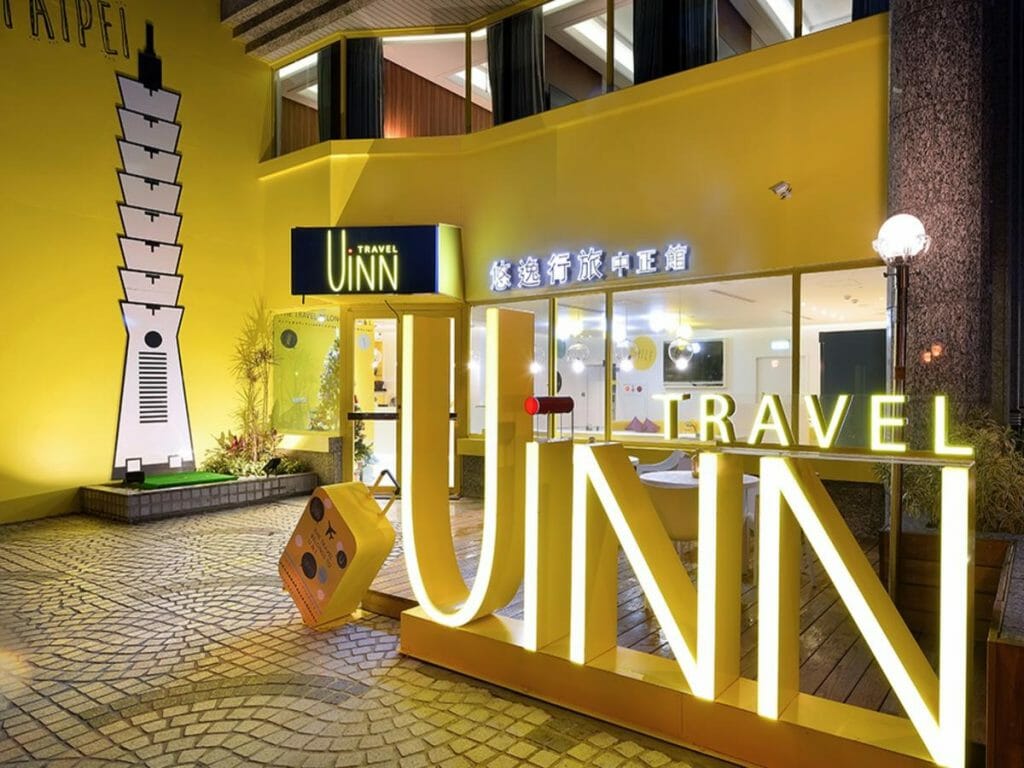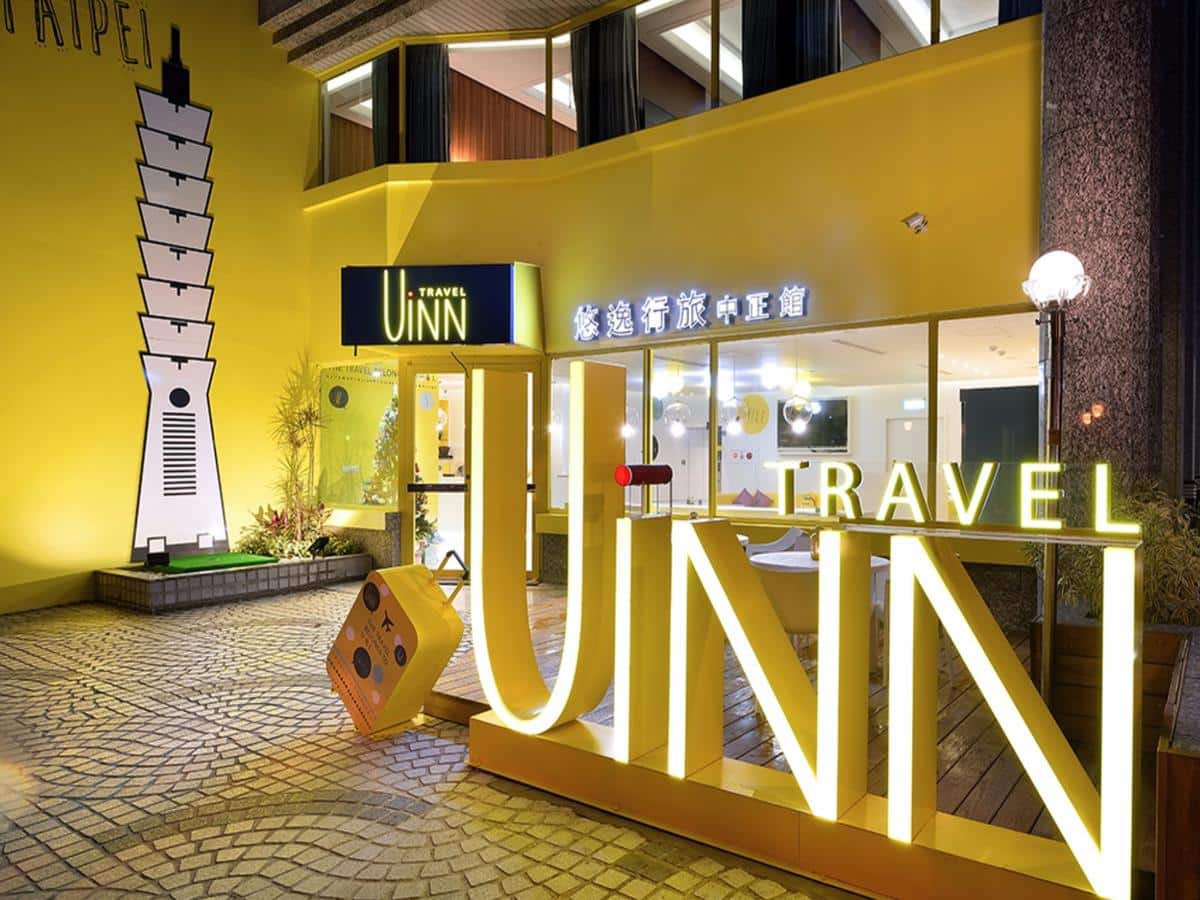 The NK Hostel is a comfortable and relaxing space in Taipei where you could sleep and rest. The people behind this hostel poured their heart into every detail of the hostel so that they could provide you a home, a shelter to stay under. This is a place with memories and passion, as evident in its trendy decorations. For these reasons, we decided to add NK Hostel as one of the best gay hostels in Taipei.
This hostel offers you modern dorms which could accommodate up to 14 people. These dorm rooms, which are available in mixed or female-only, have a lot of facilities to help you enjoy your stay here. These include free Wi-Fi, storage lockers, towels, bed linens, and shared bathrooms. If you avail of private rooms, you could avail of flat-screen televisions. But if you decide to further upgrade your rooms, you could enjoy several perks such as minifridges, en suite facilities, kitchenettes, and balconies.
NK Hostel is near travel destinations such as the National Dr. Sun Yat-sen Memorial Hall and the National Chiang Kai-shek Memorial Hall.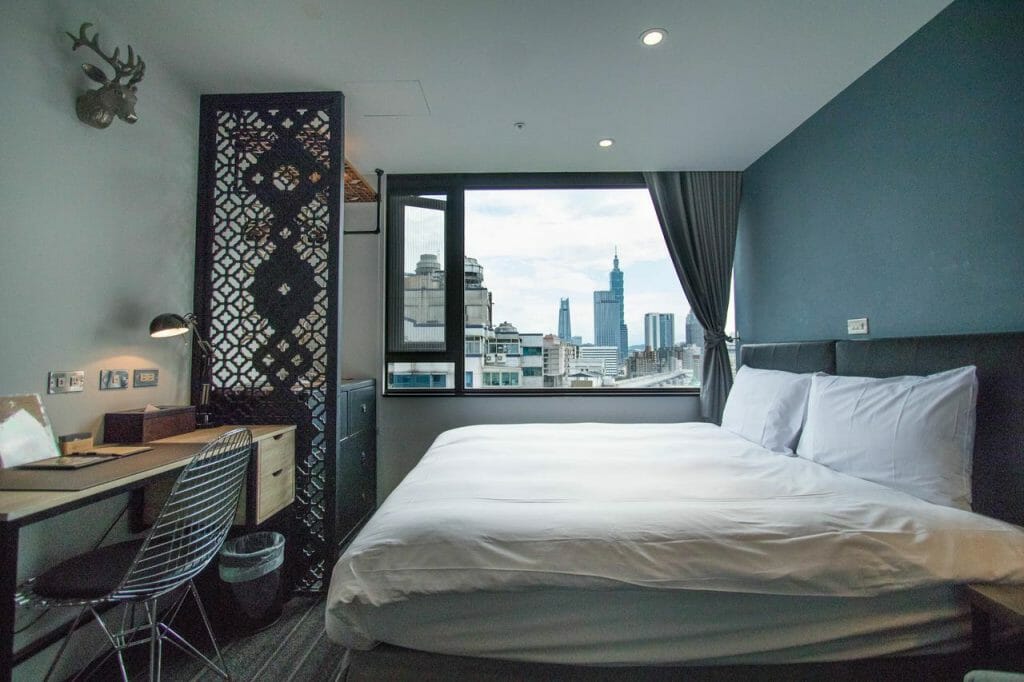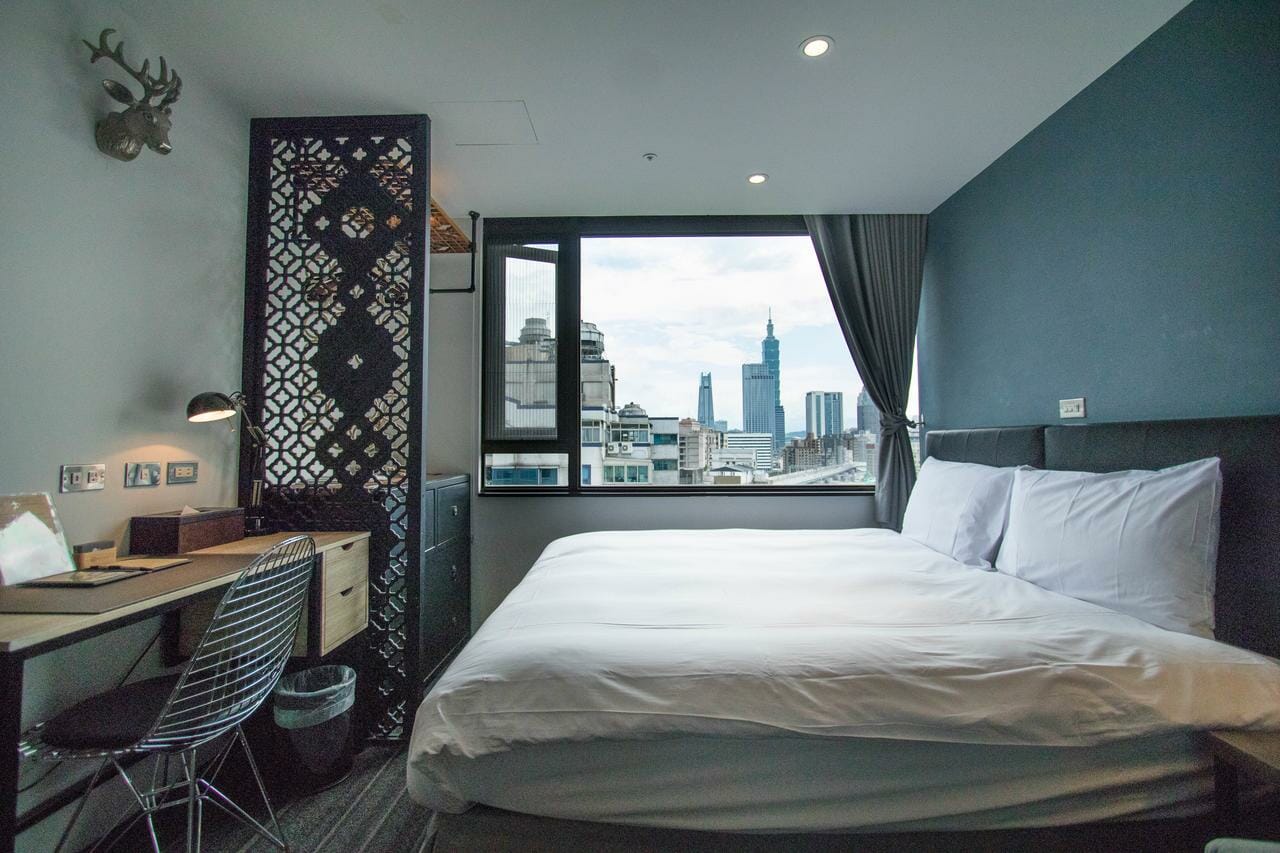 From its name alone, you could already tell that Homey Hostel-Taipei Main Station is a great place to stay. Situated at the heart of Taipei, this hostel prides itself with its clean rooms, affordable prices, and weekly activities. Homey Hostel-Taipei Main Station is an award-winning hostel, so it would be a great choice for gay travelers who are looking the best gay hostels in Taipei. You will surely appreciate all the perks and features which this dainty hostel features. You could also meet fellow travelers and explore Taipei as a group!
Homey Hostel-Taipei Main Station offers dorms which have painted brick walls. These colorful dorms, which are available in both female-only and mixed-gender dorms, could accommodate up to 14 guests. All of these dorms have bunk beds and shared bathrooms. If you upgrade your room, you could enjoy lockers and desks.
Inside this hostel, you could also enjoy other facilities such as guest laundry facilities, a communal kitchen, and an airy lounge.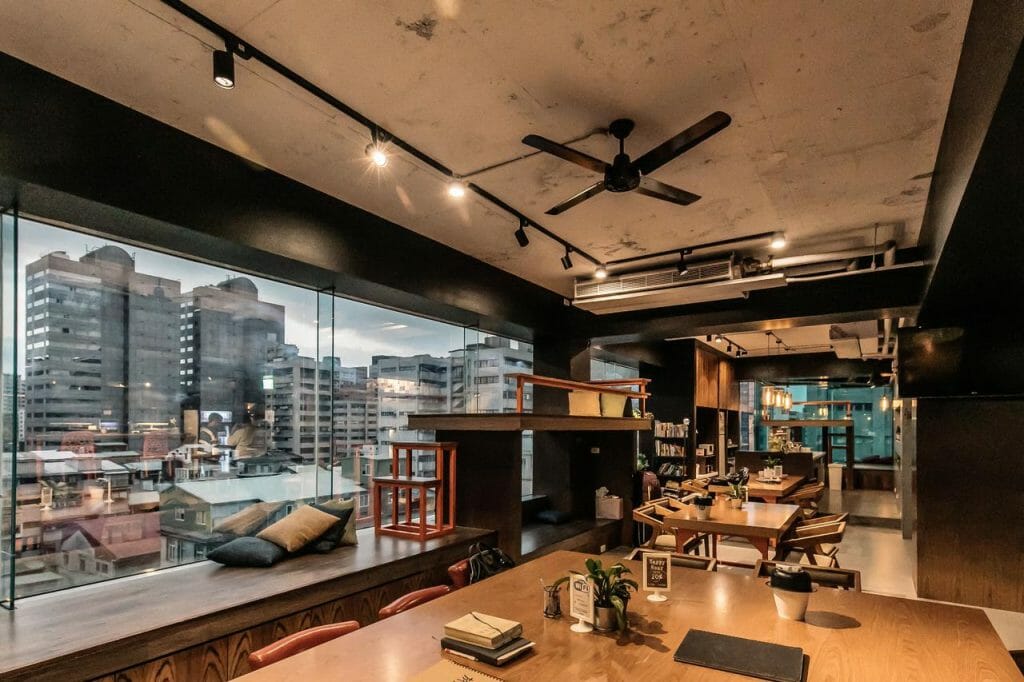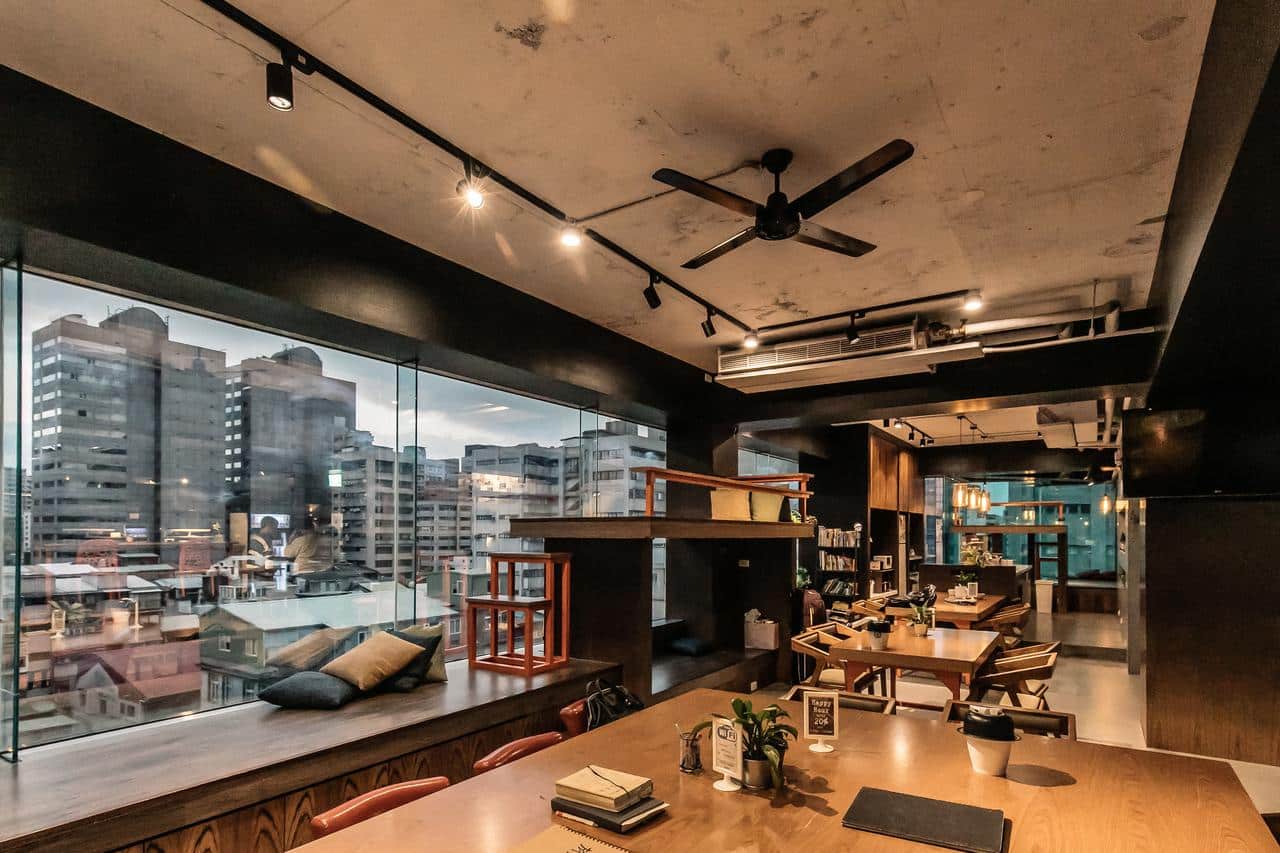 The Gs Gay Hotel is not really a hostel. However, we included it as one of the best gay hostels in Taipei because of the perks you could get as a gay traveler. You could find Gs Gay Hotel in the Songshan District. It is near Raohe Night Market which offers plenty of local cuisines. Of course, who does not want to have a gastronomic feast when traveling? The dishes here are culturally diverse, so travelers who are interested in gourmet food would surely love this place.
The location of Gs Gay Hotel makes it a great hotel. But we could not deny that its facilities are remarkable as well. You could opt for single or double bedrooms, with either a private or a shared bathroom. Each of these modern rooms has free Wi-Fi and linens. At the lobby, you could avail of free coffee and soft drinks. Accommodations at Gs Gay Hotel are affordable. This makes it perfect for gay singles and couples on holiday to enjoy their stay.