Gdansk is a major port city on Poland's Baltic coast. Since it is not as well known as other towns in Poland, such as Warsaw, Krakow, and Wroclaw, many visitors who visit Poland choose to visit those other places instead. Gdańsk, on the other hand, is well worth the drive north since it offers something for everyone — even gay travelers — and a few surprises.
Gdansk is the capital of Pomerania and one of the three cities that make up the well-known Tri-City. Sopot and Gydnia are the other two cities. The city's attractiveness stems from the intriguing contrast it offers between its historical past and seductive modernity. The once-beautiful city center has been completely rebuilt, and it now houses many shopping, drinking, and eating facilities.
The city's history is convoluted since many Polish nationals have controlled it. The architecture of Gdansk's most fascinating locations reflects the influence of a broad range of styles and eras. The mannerist, baroque, Gothic, and rococo architectural styles abound throughout the city.
Gay tourists in Gdansk may expect to participate in various entertaining events in the Polish city. Yet, given the prominence of anti-LGBT attitudes in Poland's political and social scene, one would wonder if Poland is gay-friendly.
It's worth noting that Poland is significantly less liberal than other European countries; for example, homosexual marriage and gay adoption are still illegal, and LGBTQ tolerance, in general, is uncertain.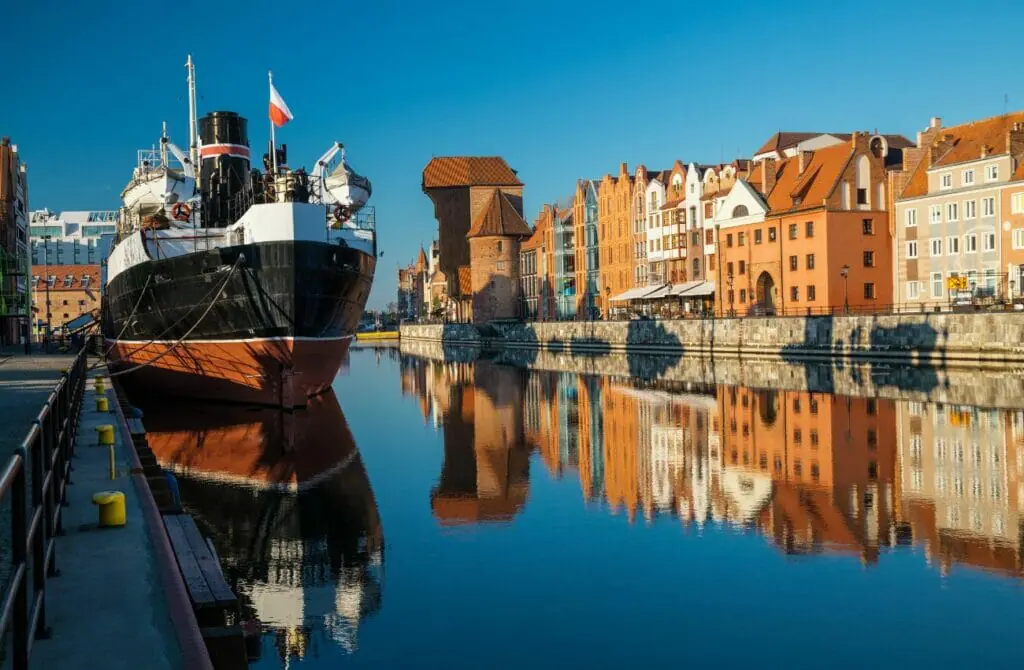 While being a member of the European Union since 2004, Poland lags well behind many of its European counterparts in providing proper legal protections for LGBTQ persons. Although homosexuality has been legal in Poland since 1932, the country's history of gay rights is complicated, and the current governmental system only helps to strengthen this.
Poland is a very religious country, with 86 percent of its population identifying as Roman Catholic. Their more traditional approach to social issues also means less overall tolerance and acceptance of the LGBTQ community than in other European countries such as Spain and the Netherlands.
Homosexuality and cohabitation with people of the same sexual orientation are legal, and transgender people may change their legal gender if they satisfy certain criteria.
Positive changes are also being made in the country's social fabric due to improved awareness and acceptance of the LGBTQ community due to events like Pride. These developments may be felt most strongly among the country's younger generation.
Gdansk, in general, is a city that should not be missed on any trip to Poland. The city has many thrilling activities and intriguing attractions for guests of all ages. Although many great spots can be explored in a single day, gay visitors visiting this city in Poland should consider staying longer to take advantage of everything this city offers.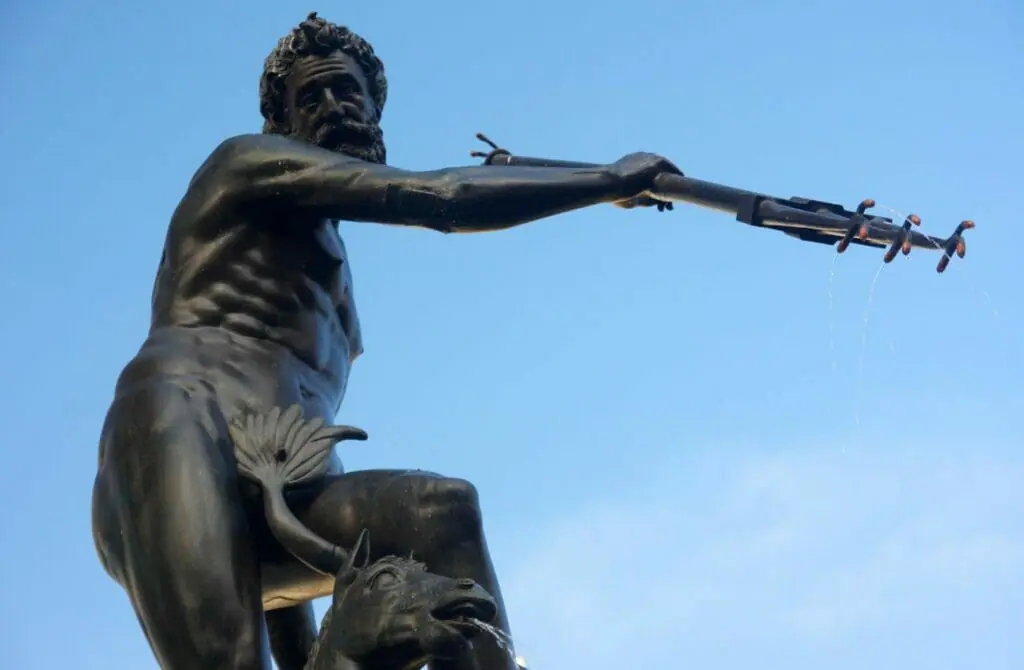 Attractions in Gdansk, Poland
Honey, welcome to Gay Gdansk! Now, let's spill the tea – this city may not be the most welcoming to our rainbow community, but don't let that dim your sparkle! There are still plenty of fabulous things to see and do here, no matter who you love.
As passionate travelers and members of the LGBTQ+ community, we believe that queer travel is about having fun and exploring new places, promoting cultural understanding, and spreading pride. Through travel, we can learn about different cultures, histories, and perspectives and share our own experiences and identities with others.
We can also support LGBTQ+ businesses and organizations and work together to create a safer and more accepting world for all members of our rainbow family.
Unfortunately, homophobia and discrimination still exist in many parts of the world, and it is important to be mindful of the laws, customs, and attitudes of the places we visit. But by being visible and proud and by supporting local LGBTQ+ communities and allies, we can help to change hearts and minds and make a positive impact wherever we go.
So let's keep exploring, learning, and sharing, and let's continue to work towards a future where all travelers can feel safe and celebrated, no matter where they are in the world.
Check out the iconic landmarks and attractions, darling. Visit those historical monuments, museums, and art galleries like the true cultural connoisseur you are. And, of course, let's not forget about the architecture, parks, and gardens. Trust us, the local cuisine will leave you gagging, and the markets are simply to die for. And, girl, let's not even start on the cultural events like festivals, concerts, and shows – they are simply sickening!
Now, while we are out and proud queens, we gotta keep it on the down-low when we hit the streets, sis. Sadly, this city may not be as welcoming to us as we'd like. But no worries, we'll just have to slay discreetly, okay? Let's show these locals how to live our best lives, honey!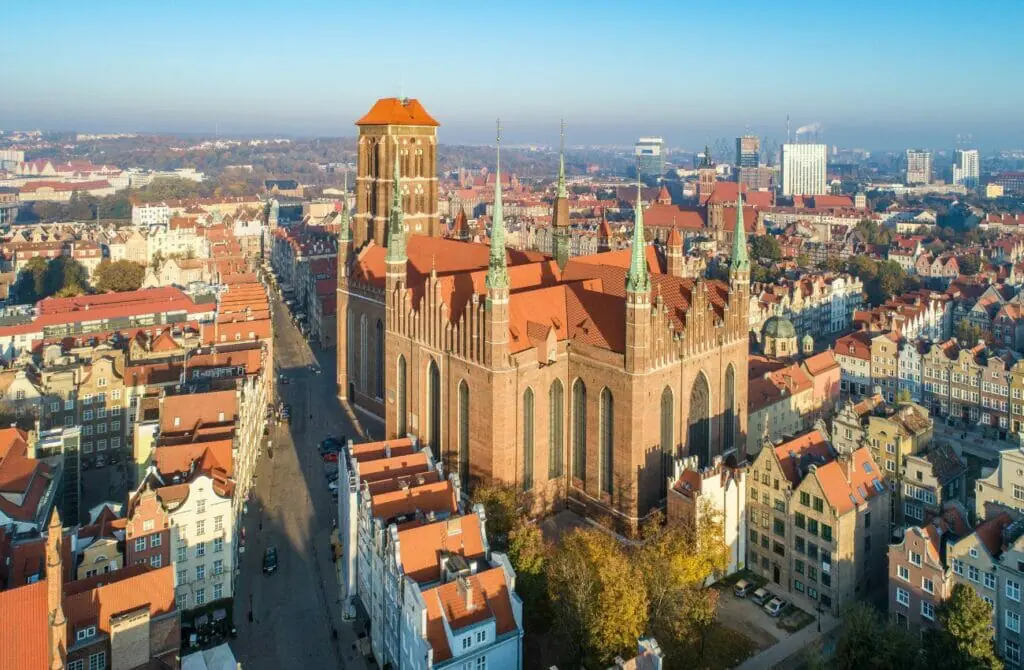 The massive Gothic cathedral's construction started in the 14th century. Based on its internal capacity of roughly 190,000 cubic meters, it is today rated as one of the world's top three largest brick-built churches. Standing in the 66-meter-long nave, it will take you a few seconds to get your head around the enormity of this remarkable structure, which can hold 25,000 worshippers.
After WWII, there was a considerable need for reconstruction, but all of its precious fittings were maintained. Items such as an astronomical clock from the 1460s, a high altar erected in the 1510s, and a superb Gothic stone pietà carved at the beginning of the 15th century are all on display. If you are up to climbing about 400 steps, you can battle to the top of the 77.6-meter-tall monolithic main tower.
Neptune's Fountain
Neptune's Fountain, an enduring emblem of Gdańsk, can be seen on Long Market, only a few yards from the Artus Court. Neptune's Fountain is a Mannerism monument that was cast in bronze in the city in 1615, but it wasn't installed for another 18 years. The sculptor was Abraham van den Blocke. He was born in what is now known as Kaliningrad, despite his parents being Flemish.
The sculpture of Neptune in the Fountain, which can be seen close to the luxurious houses where Poland's aristocracy would stay while visiting Gdańsk, portrays him gently lowering his head as a mark of respect. Just below him, ornamental fish and cherubs recline on the basin. If you're wondering, the fig leaf that covers his private parts wasn't part of the original design; it was added during a 1988 repair.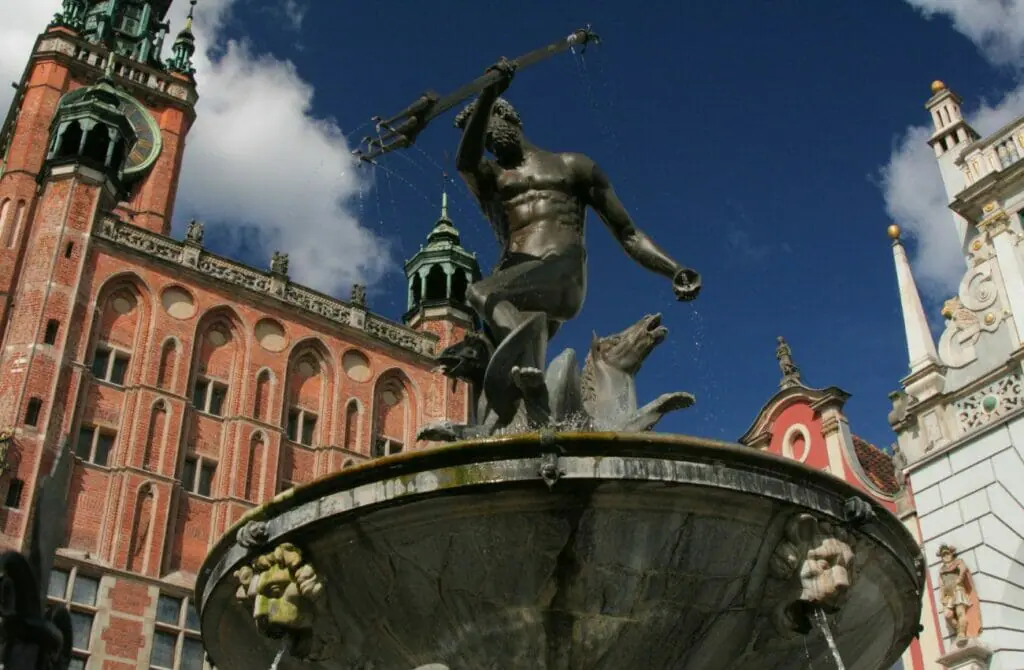 Golden House
Going along the Long Market, two doorways to the right of the Artus Court is a building that is sometimes said to be the most beautiful in the city. It's impossible to disagree when first seeing the white and gold façade. The Golden House, which exhibits mannerist architecture, was built at the start of the 17th century for John Speyman, who was the mayor of Gdańsk at the time.
The narrowness and height typical of Gdansk architecture can be noticed in residence, created by Abraham van den Blocke once again. The carved friezes, the sixteen busts on its pillars depicting Polish rulers, and the sculptures of Achilles, Antigone, Cleopatra, and Oedipus perched atop its balustrade make it truly remarkable.
Ulica Mariacka
Ulica Mariacka is a lovely cobblestone path that runs east from St. Mary's Church to the Motlawa River and St. Mary's Gate. Little merchants' mansions with regal entrances line either side of the roadway.
This street and a big chunk of Gdańsk had to be stitched back together after being severely damaged during WWII. Understanding why this street is often a shooting location for historical pieces is simple.
The entrances to these residences are all set on little terraces raised a few steps above the street below. The restaurants that line this length of the road place tables up in these charming spaces, and their low walls typically incorporate ornate reliefs.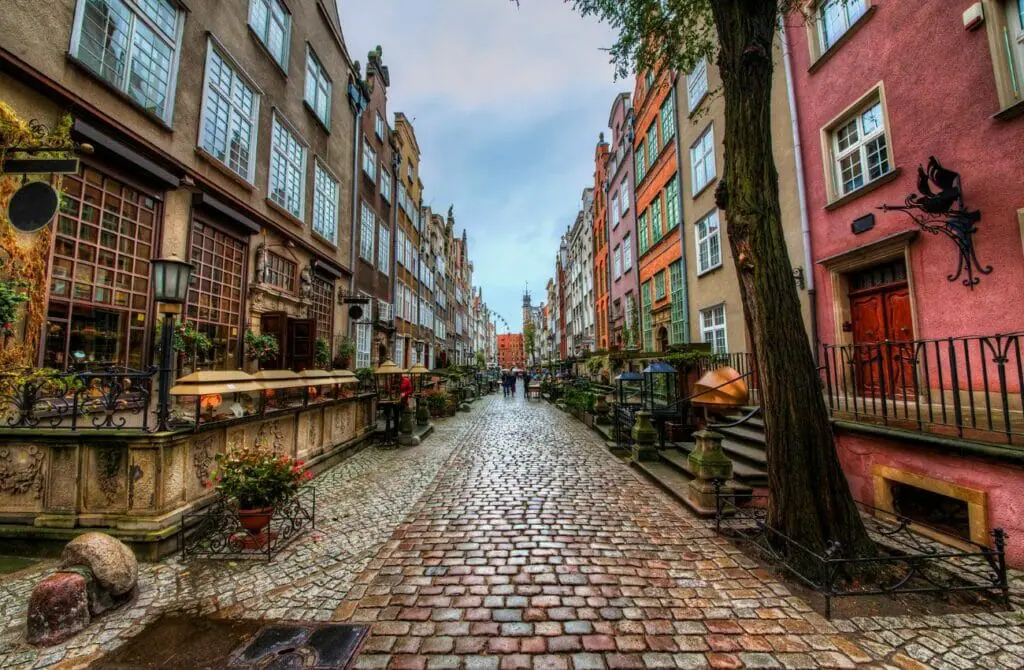 Dlugie Pobrzeze
Before the port's relocation to its present position at the mouth of the Dead Vistula River in the 19th century, this wharf in Gdansk was the site of all loading and unloading activities. Defense was paramount during those times, and as a consequence, there is a "water gate" at the entrance to each of the streets in this region that run perpendicular to the river.
The seven gates, the old warehouses on the opposite side, and the unique narrow gabled buildings that look out over the river all contribute to the atmosphere of a bygone period of maritime business.
Although the scenery is extremely appealing, the docks in this region had a particularly filthy reputation owing to the presence of thugs who loitered around the quayside. Various chairs are accessible outdoors if you wish to eat by the lake while riding along this popular tourist route.
Jelitkowo Beach
After meandering around the streets of Gdansk for a day or two, you may be ready to take a break and spend the day relaxing on a beach along the Baltic. The one nearest to the Old Town is on the coastline of the Jelitkowo District, which is northwest of the Old Town.
This beach has a beautiful ribbon of fine sand that arcs for several kilometers along the west coast and is surrounded by a network of parks. If you want to go even farther away from the city, there is a paved bike route beyond the beaches.
However, you are never more than a short distance from a beach bar during the summer. Moreover, bouncy castles and trampolines are provided to keep the family's youngest members entertained.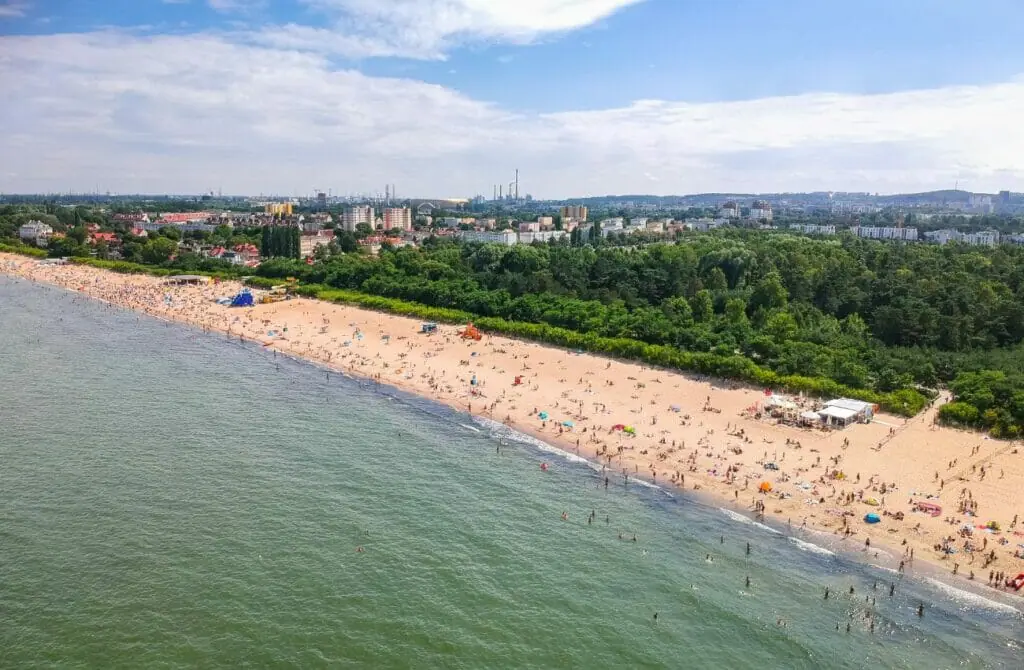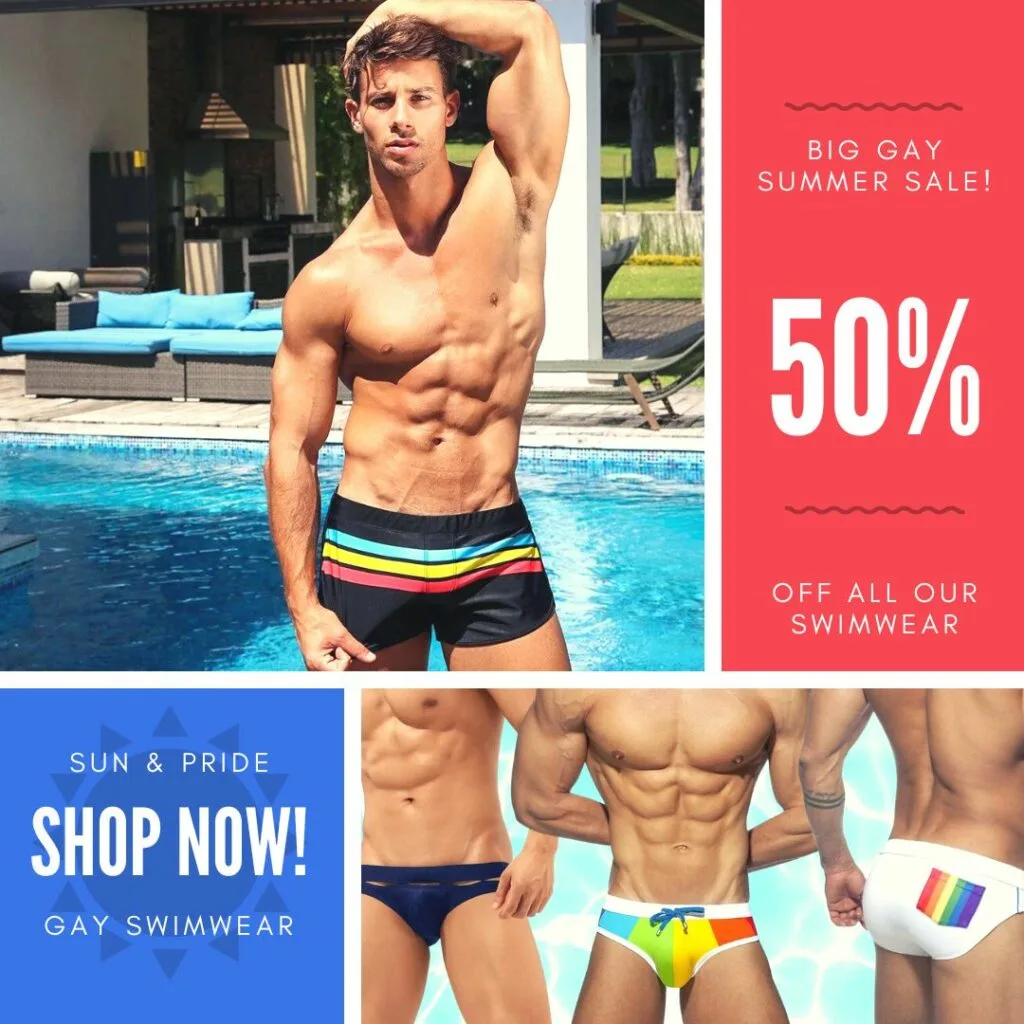 Dutch architects designed the Main Town Hall in the middle of the 16th century. A life-sized and gilded statue of Sigismund II Augustus, the historical period's ruler, stands 83 meters above street level on the pinnacle. You will, however, need to crane your head back to see it.
The History Museum is also in charge of the interior, with magnificent state rooms designed in the Dutch mannerist style. The Small Council Hall, Great Council Chamber, White Hall, and Winter Hall each include gilded stucco, vaulted ceilings, marble floors, murals, sculptures, and tapestries. Visit the observation platform for a bird's-eye view of the city and to hear the 37-bell carillon chime every hour on the hour.
Gdańsk Crane
The Gdansk Crane, seen on Motlawa's Long Embankment, was built in the 14th century and served as the city's emblem. This piece of machinery stems from the time when Gdańsk was a member of the Hanseatic League. It can load and dump four tons of cargo while rising to a height of 11 meters.
People generated power by moving in groups between two giant wooden wheels, emulating the movement of hamsters. In the early 1800s, the crane was a city entrance alongside the lake. You may stroll inside the structure currently conserved by the National Maritime Museum to see the wheels and an exhibition on work and daily life at the port between the 1500s and 1700s.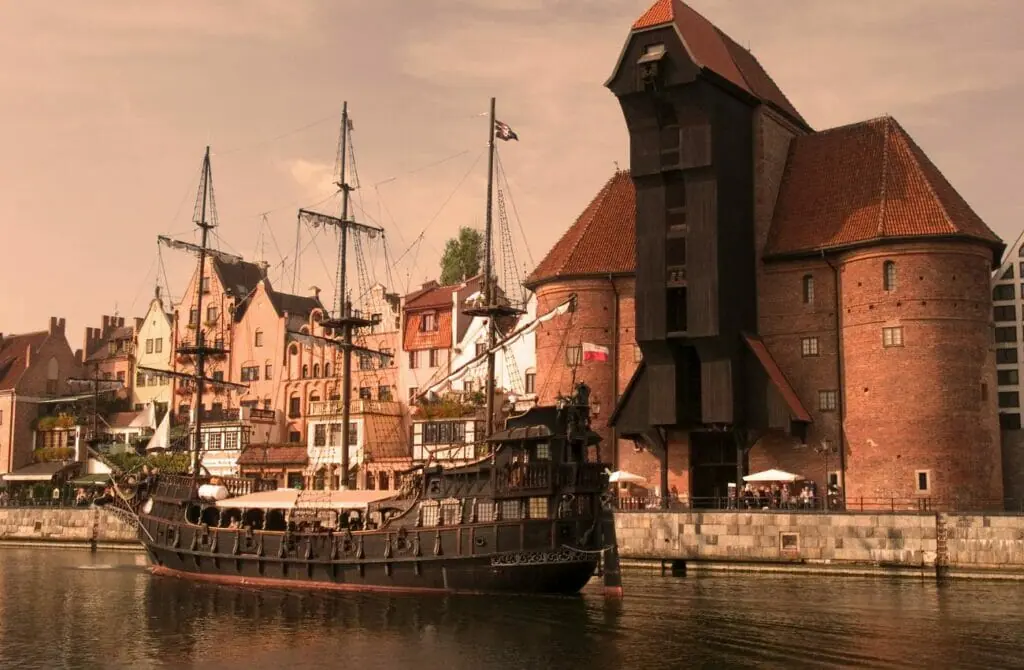 Golden Gate
This stunning example of Mannerism can be found at the far western end of Long Street. It's part of a series of fortifications that lead up to the ominous Prison Tower and High Gate. The Golden Gate was built in the 1610s to replace a Gothic gate that had previously stood in its place.
The arrangement of this structure was designed by architect Abraham van den Blocke, who was also responsible for the design of Neptune's Fountain and the Golden Mansion. A railing surrounds the top of the gate, and on either side are allegorical statues reflecting the traits of an ideal citizen in line with the traditional cardinal virtues.
Museum Of The Second World War
This historical museum, which opened in March 2017, is located in a neighborhood that was entirely devastated during the war. As the invasion of Poland began on September 1, 1939, in the Free City of Danzig, it makes perfect sense for Gdansk to have a museum about the same grade of struggle as this one.
The museum's 2,000 exhibits, which put a human face on the tragedy inflicted by the conflict, include many objects donated by families who were personally touched by the battle. The exhibits are set up unusually, making it difficult to describe in a single line, yet, there are various immersive walk-through items to enjoy.
The residence in Warsaw with rooms from before, during, and after the war is one you will remember for a long time. There are also two tanks, a Sherman M4 Firefly and a Soviet T34, both set in battle-damaged street scenes that had to be built around them.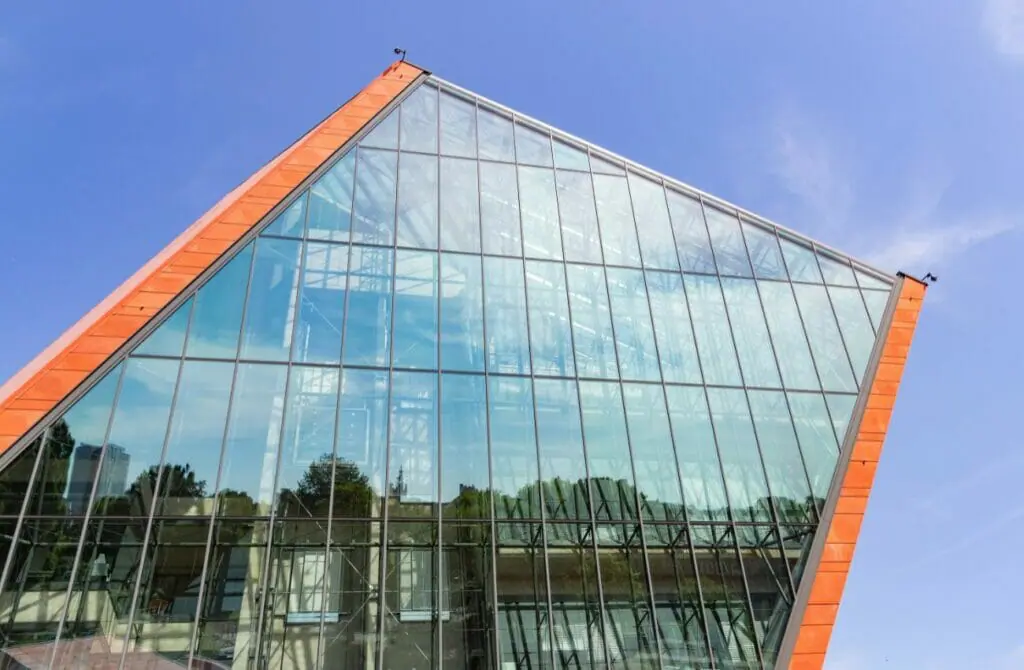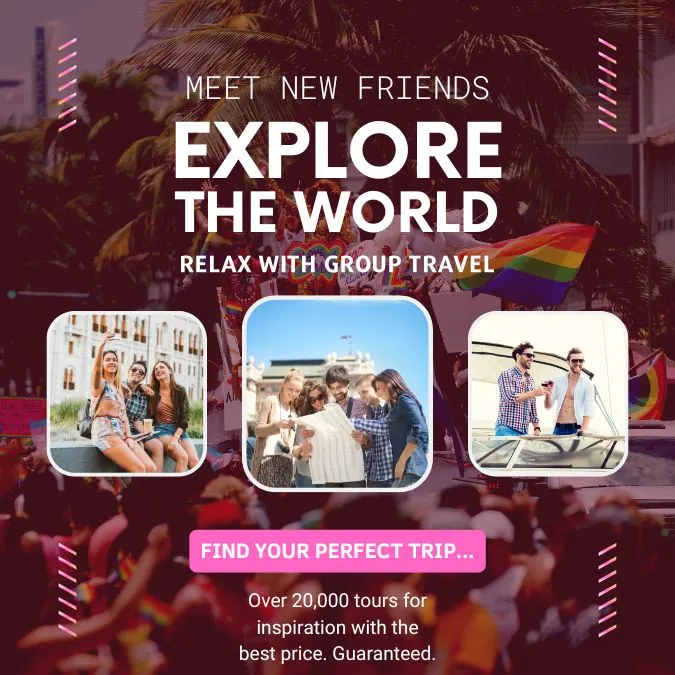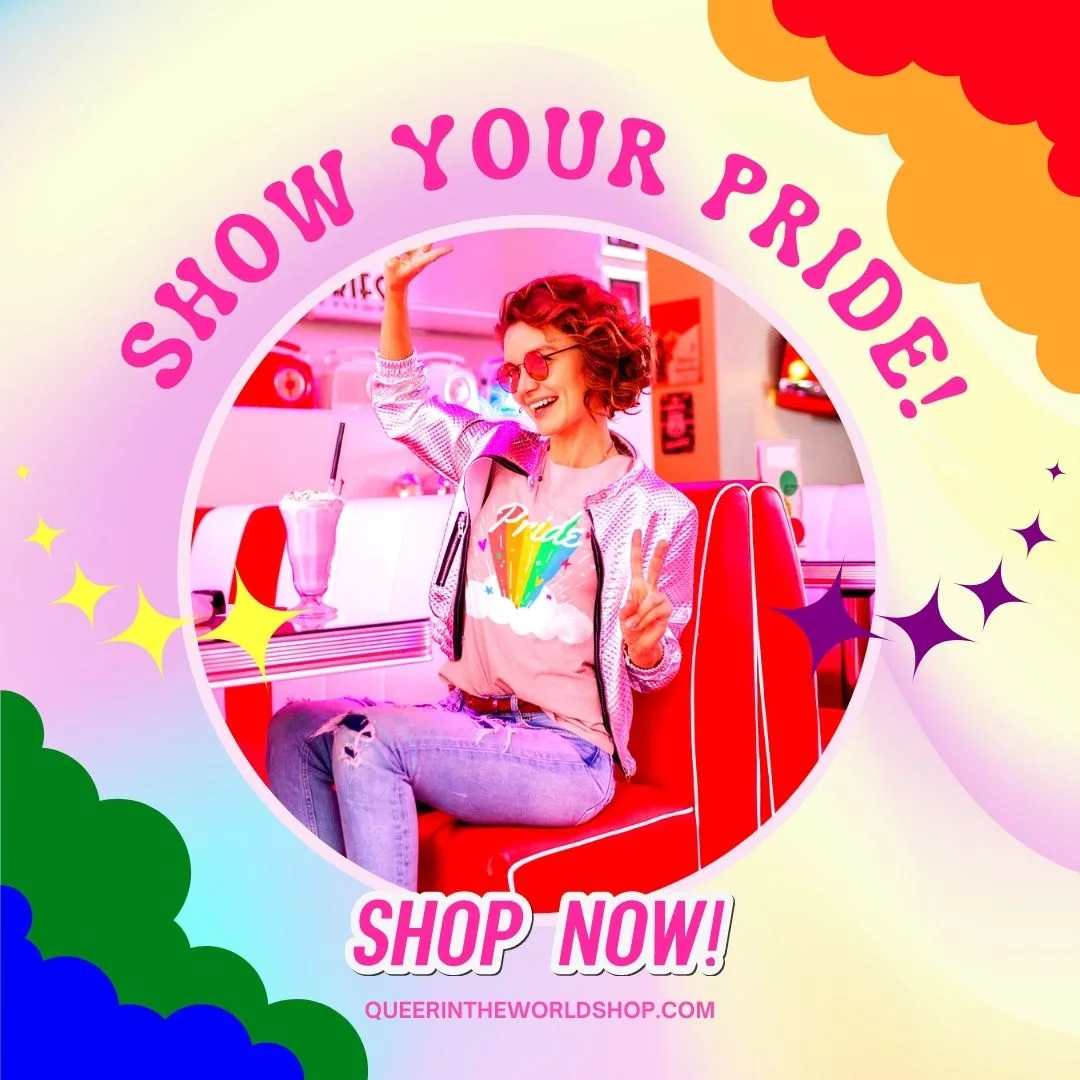 Gay-Friendly and Gay Hotels in Gdansk, Poland
Don't wait another minute to book your stay at one of Gdansk's most fabulously queer-friendly hotels! While many establishments in town might not welcome our rainbow family, these hotels have all pledged to embrace our queer spirit with open arms.
From non-discrimination policies to LGBTQ+ resources and amenities, these hotels go above and beyond to create a safe and inclusive environment for all guests who identify as LGBTQ+. And if you're looking for a place to stay in an area known for being LGBTQ+ friendly, these hotels have got you covered too.
In addition to the locally-owned gay-friendly accommodations in Gdansk, international hotel chains can also be great options for LGBTQ+ travelers. Many of these chains have implemented policies and training programs to ensure that their hotels are welcoming and safe for LGBTQ+ guests.
They may also have LGBTQ+ affinity groups within the company, which can help to promote a culture of inclusivity and support for queer travelers.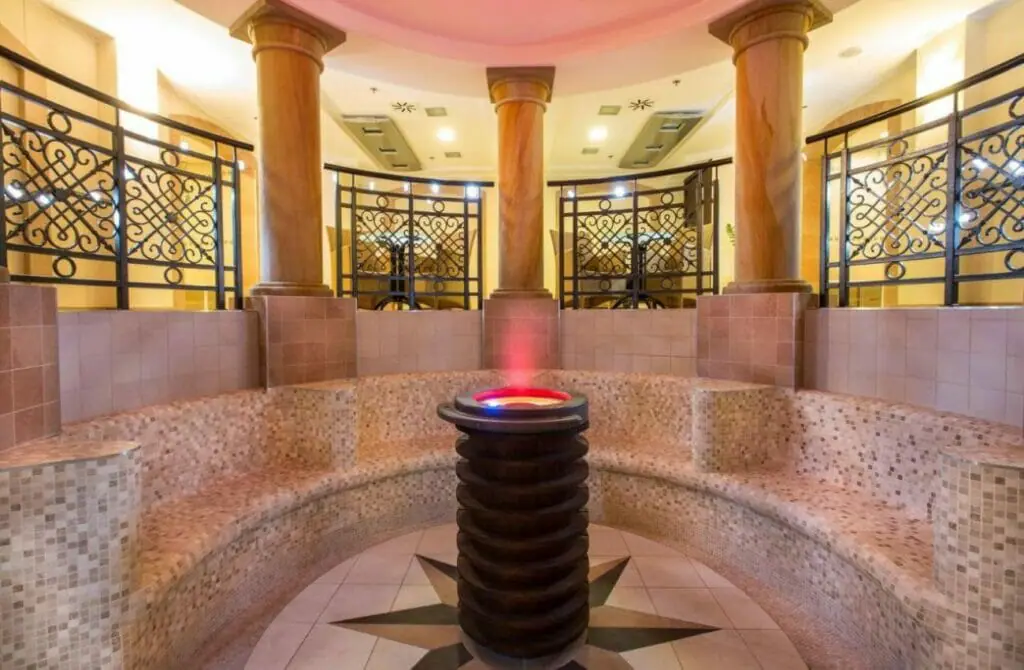 Moreover, international hotel chains are often known for their high-quality amenities and services, which can provide a more luxurious and comfortable stay for LGBTQ+ travelers. With a global presence, these chains can also provide a sense of familiarity and consistency for queer travelers who may be navigating unfamiliar destinations.
Whether you choose a locally-owned gay-friendly accommodation or an international hotel chain, it's important to do your research and choose a place that will make you feel welcome and comfortable during your stay in Gdansk.
So why wait? Book now to experience the comfort, luxury, and acceptance these gay-friendly hotels in Gdansk offer. With options to fit every budget and preference, you're sure to find the perfect home away from home.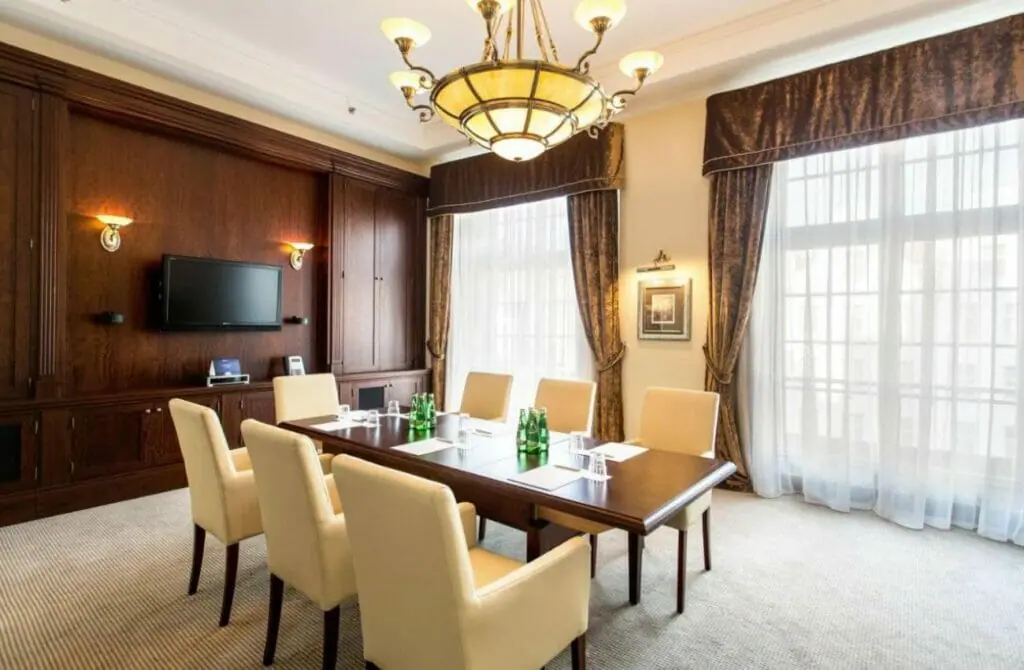 The Radisson Blu Hotel is a luxurious accommodation option in Gdansk. Guests are always welcome at this hotel, which is situated in Poland's busiest Baltic Sea port. The surrounding region's architecture is carried over to the hotel's exterior, which continues that architecture.
On the other hand, the inside of the hotel has a more contemporary and fashionable décor and style. You'd assume that the grand architecture of the hotel and the splendor of the surrounding countryside would leave you speechless and thrilled.
This stunning five-star hotel has modern décor, stunning city views, and elegantly designed rooms with heated bathtub floors to ensure that the temperature in each room can be perfectly managed. Following a long and exhausting day, visitors can relax in one of the rooms and receive a good night's sleep due to the carefully supplied amenities.
The hotel also features a fully equipped recreational facility, a sauna, and a steam room for customers to utilize while staying there. This allows visitors to have much fun while staying at the hotel.
The Radisson Blu's Verres en Vers restaurant, set in a beautiful medieval Gothic tenement house, is a gourmet dining institution specializing in French cuisine and offering an extensive wine selection.
Guests get to sample a range of cuisines from across the globe during their vacations at this hotel. Guests may also use the hotel's substantial breakfast buffet every morning.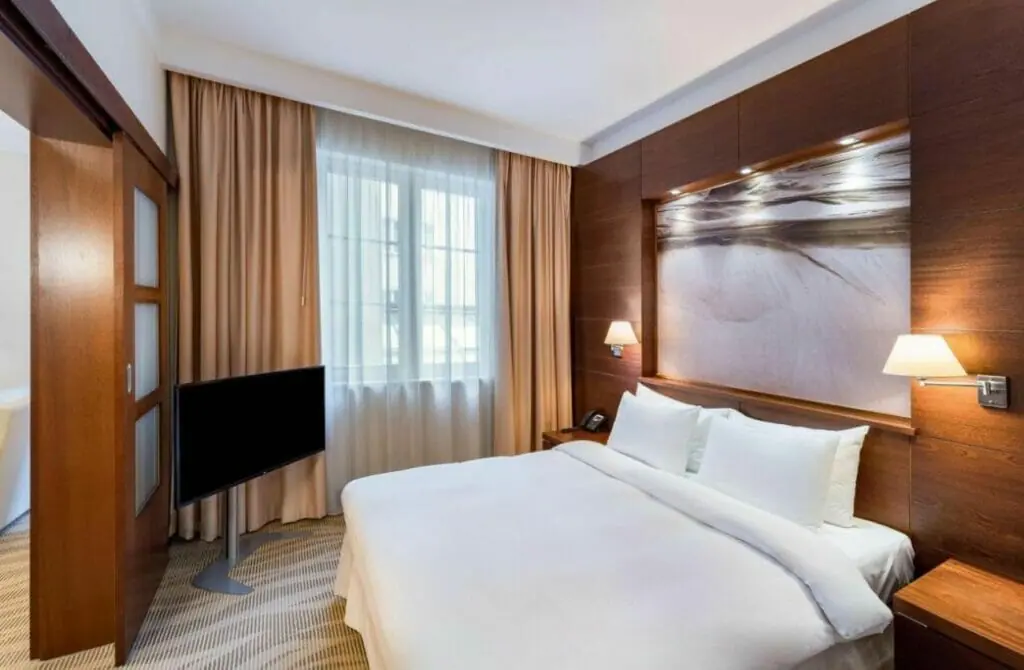 The Hotel Gdansk Boutique is a gay-friendly hotel choice in Gdańsk with a 4-star rating. The hotel is divided into two complementary sections: a granary from the seventeenth century meticulously restored to its former magnificence and historical importance and the Yachting portion, whose modern design motifs give the rooms a seaside feel.
The accommodations of Hotel Gdansk Boutique are stylish, and some have views of the yacht marina and the Old Town. FC Barcelona picked this hotel as their operations headquarters during their stay in Gdańsk. The hotel has ensured that each room has all the required conveniences to guarantee guests a good stay.
As basic facilities, each of the Gdansk's exquisite rooms has a minibar, a refrigerator, and a safety deposit box. Some rooms provide customers with sitting space to relax with their favorite beverage after a long and stressful day.
The Hotel Gdansk Boutique also has a restaurant noted for its high-quality Polish cuisine and foreign delicacies. In addition, visitors may try beer from the hotel's brewery, Brovarnia, which has received several accolades for its beer. The business also offers a café and various spa services accessible, such as massage.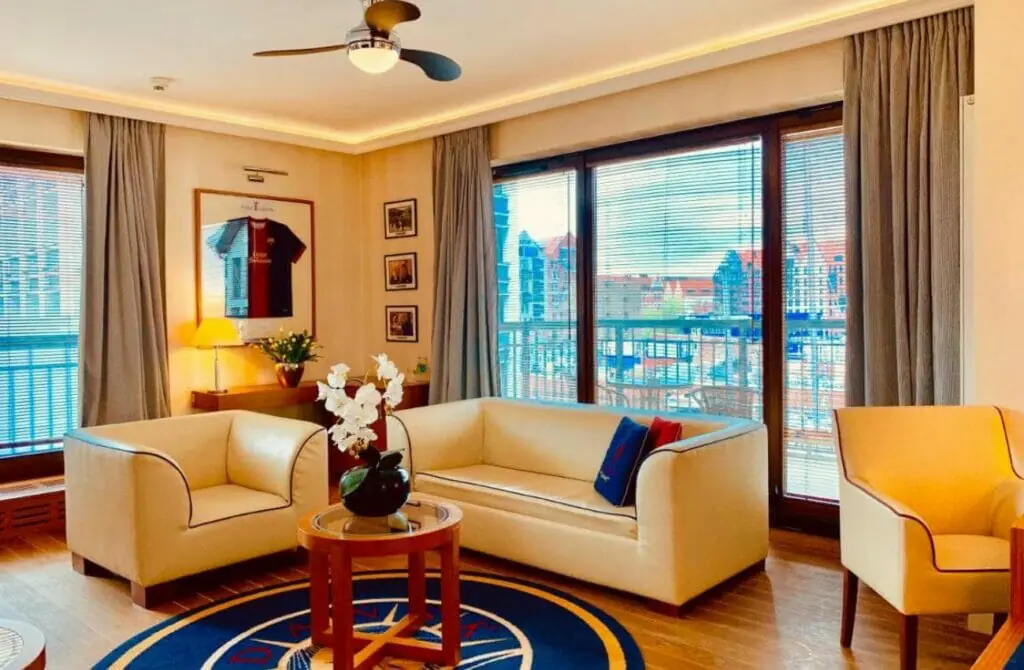 Because of its location on the Motawa River in the city's historical core, the Hanza Hotel is an excellent option for tourists and business visitors in Gdańsk. It has a well-deserved reputation as one of the Gdańsk hotels that provides the greatest value for money.
It offers a superb range of beautiful furnishings and room sizes in various configurations, making it a convenient location for everyone who wants to spend their leisure time in a nice atmosphere at an affordable price. During their stay at this hotel, visitors may be able to find convenient places to spend their vacation time.
Guests can access fitness and spa centers, including a sauna, three massage rooms, and various eco-friendly cosmetics treatments. The fitness facility allows guests to interact with one another while also getting in a workout in the morning and evening.
Because of this service, you can maintain a healthy lifestyle while staying at the hotel. Prepare to meet some fascinating new people at the gym by wearing your most attractive workout clothes, where you will almost certainly have the opportunity to make some new friends.
Every morning, the hotel restaurant, specializing in Mediterranean meals with elements of regional cuisine, serves guests a diverse and extensive breakfast buffet. Meals can also be served on the sun terrace, overlooking the river.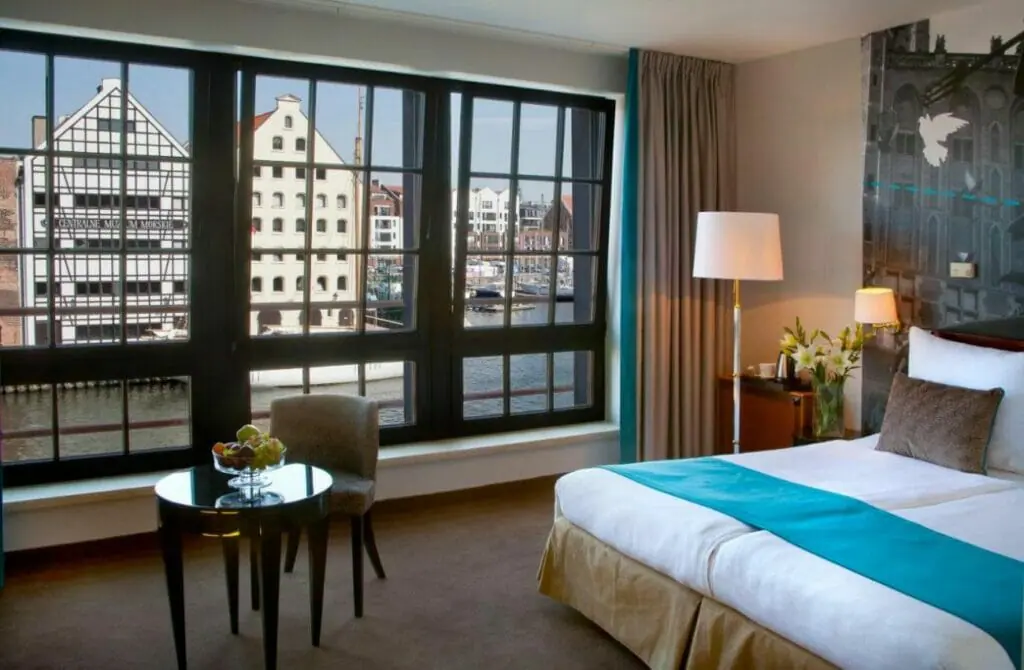 Gay Nightlife in Gdansk, Poland
Although there are no gay-friendly pubs or clubs in Gdansk, the city's nightlife is expanding thanks to the availability of several gay-friendly bars and clubs. Due to the city's large and rapidly growing youthful population, Gdansk has become a popular destination for those who enjoy the city's vibrant nightlife.
Gdansk is undoubtedly an amazing city for a night out on the town, complete with drinking and dancing. There are numerous pubs, wine bars, and clubs in Gdansk where you can spend the night dancing.
Exploring the queer nightlife scene in a new city can be one of the most exhilarating experiences while traveling, and Gay Gdansk is certainly no exception. Not only do you have the chance to meet new people and make friends, but you'll also immerse yourself in the local culture and learn more about the LGBTQ+ community.
Whether you prefer to connect with other queer folks in person at a gay bar or club or through a hookup app, Gay Gdansk has plenty of options for you to explore. However, it's important to keep in mind that many of the public spaces in the city are not queer-friendly, and it's best to avoid displaying overt signs of queerness in certain areas due to the risk of discrimination or even violence.
So, go ahead and venture out to experience the vibrant and diverse queer nightlife in Gay Gdansk, but always prioritize your safety and well-being. Take precautions when meeting new people, and be mindful of your surroundings. With a bit of caution and a lot of fun, you're sure to have an unforgettable time in this amazing city.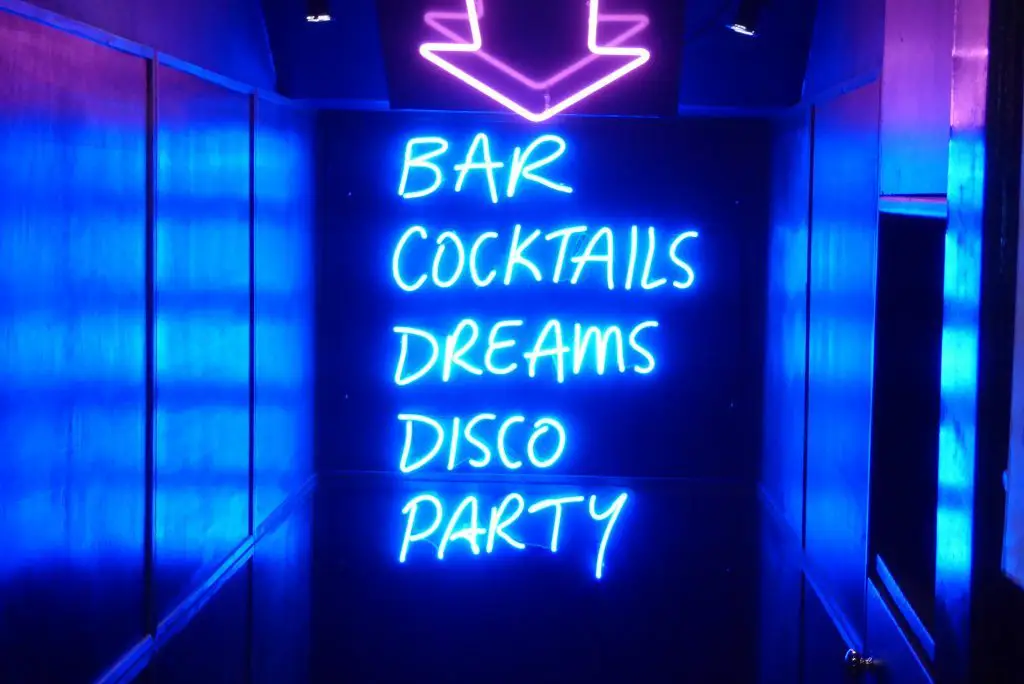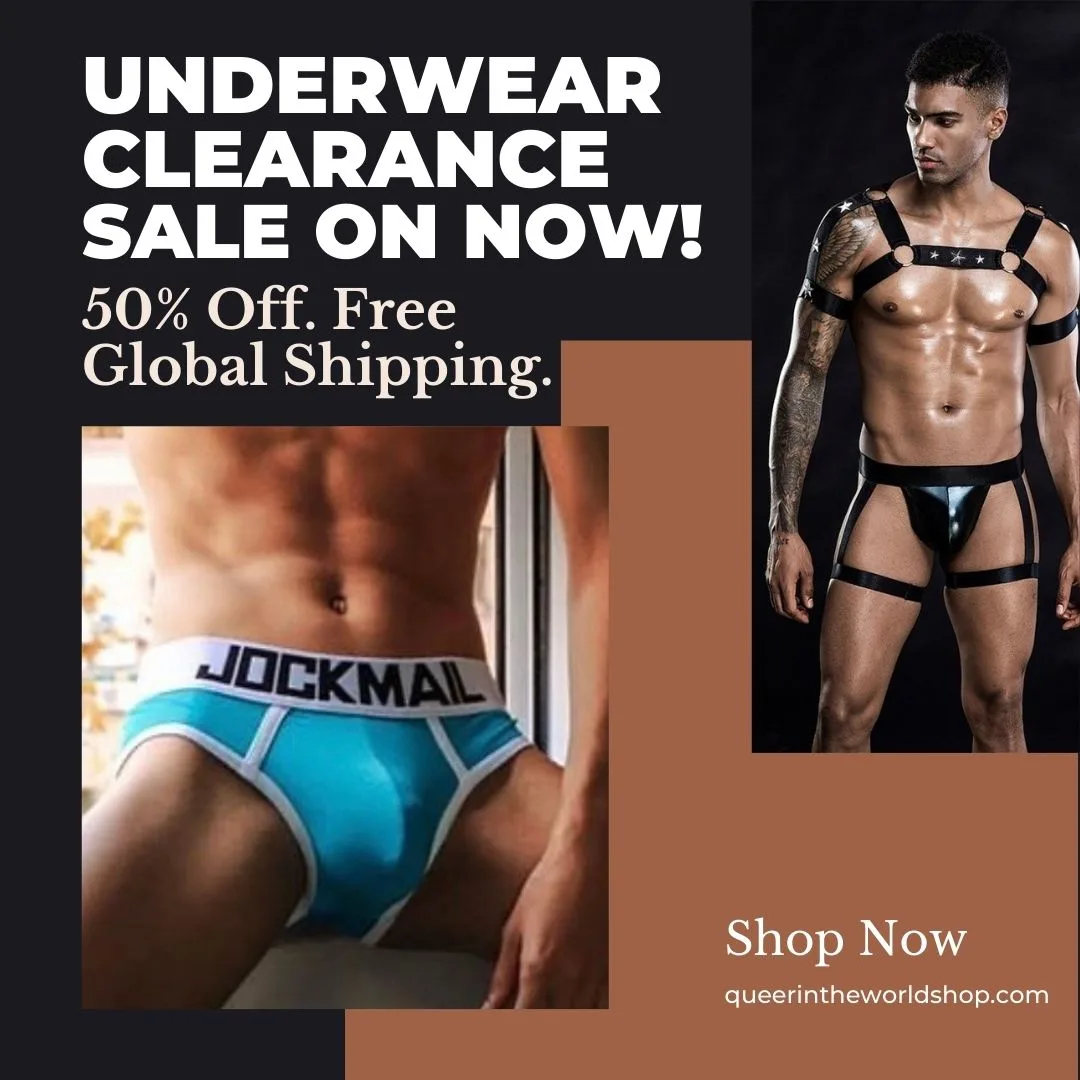 Gay-Friendly Bars and Clubs in Gdansk
The following bars and clubs in Gdansk, Poland, are widely regarded as among the best places to spend a night out if you are a member of the LGBT community:
Bruderschaft guests will discover a friendly and helpful staff and a superb selection of beers. You won't have time to become bored since there are so many interesting things to do, and you can always count on having something wonderful to drink.
This drinking establishment presents one-of-a-kind night events, such as live jazz and blues performances on Thursdays and Vinyl Tuesdays, when customers are only exposed to music performed on vinyl records.
During the day, guests may relax with a cup of coffee, tea, or cocoa infused with various tastes. Once the sun goes down, the café comes into its own. Beer fans will find it a real heaven due to the huge beer selection.
When it opened in 2012, the bar was generally recognized as one of the greatest venues in Gdansk to enjoy the city's nightlife fully. Moreover, the variety of live music and other events never meets expectations.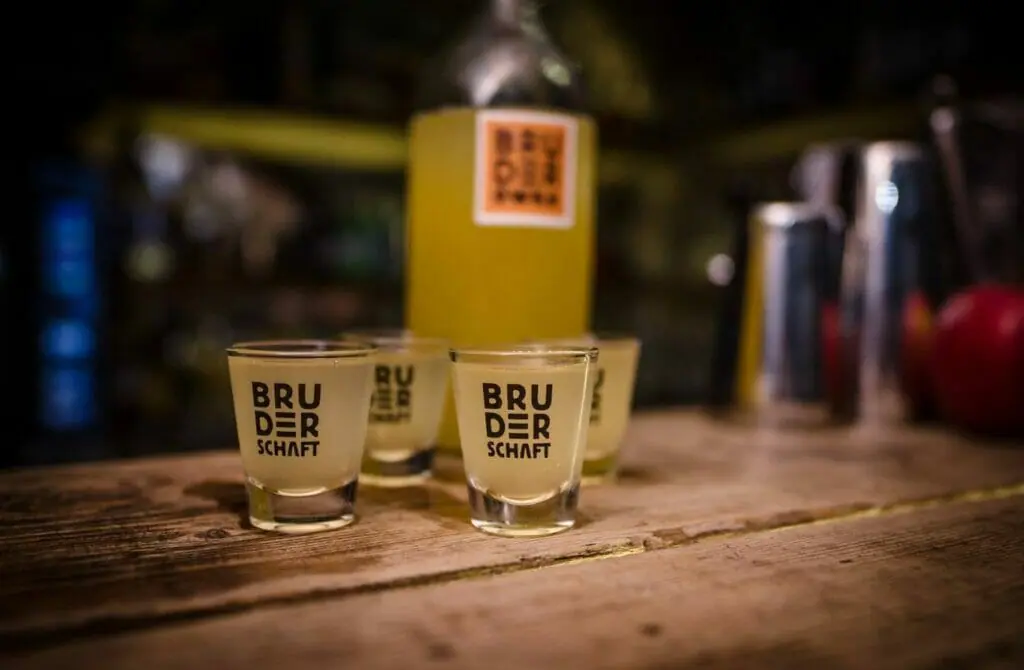 There is barely any bar in Gdansk that comes close to matching Cooltura Chmielna 101's level of great service. Soak in the pleasant and relaxed atmosphere that pervades the whole place. This magnificent bar will never fail to leave you wanting more, no matter how many times you visit. Every nook and corner of this place exudes grandeur.
This sleek and modern drinking place serves a wide variety of alcoholic drinks. The workers are surprisingly kind and inviting, and they treat every customer with the highest respect. Because of the availability of special events, live performances, and a huge dance floor, it is a great location to spend the weekend.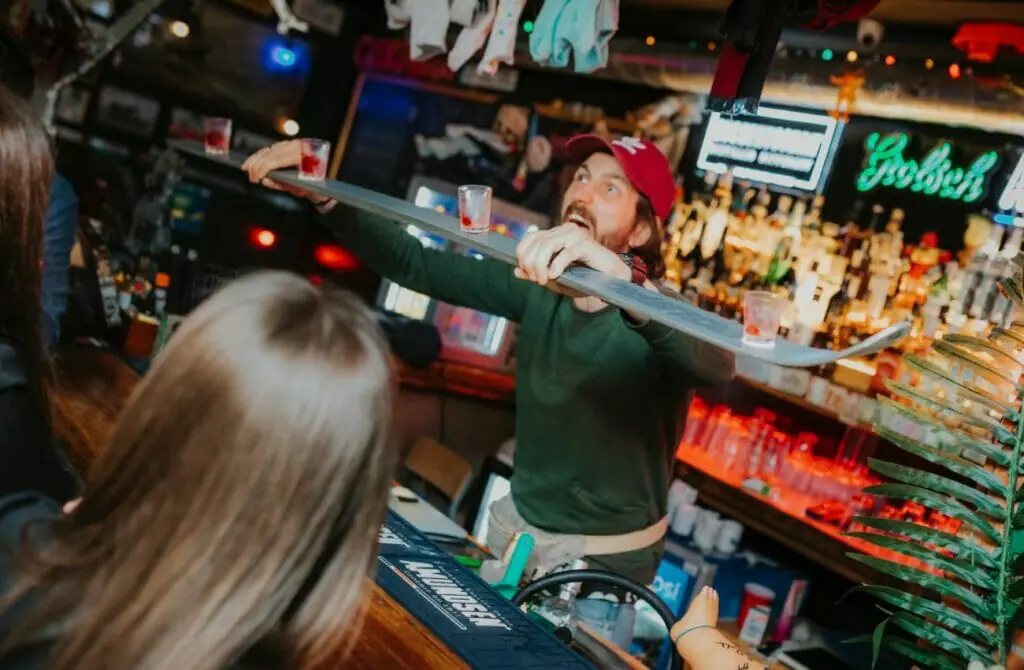 During the day, Café Absinthe, frequently described as the city's most bohemian bar, may seem particularly serene and quiet. Yet, once night falls, it becomes a busy gathering area.
Because of the distinctive music performed and the vast drink menu, it is recognized as a meeting place for the city's bohemians. Throughout the summer, the tavern is well-known for organizing all-night parties and changing its tables into dance floors.
The Red Light pub is a nice and pleasantly surprising discovery with a visually appealing ambiance. Throughout, the color red dominates. It is generally regarded as one of the finest bars in Gdansk. The atmosphere is constantly vibrant and infectious. A pizza oven is located right next to the bar. If you want to eat pizza, place your order at the counter, and it will be delivered to your table.
This place is a mix of locals and visitors during the late hours. Another well-known monument in the neighborhood, St. Mary's Basilica, is situated just next to the bar, adding to the establishment's high foot traffic and popularity.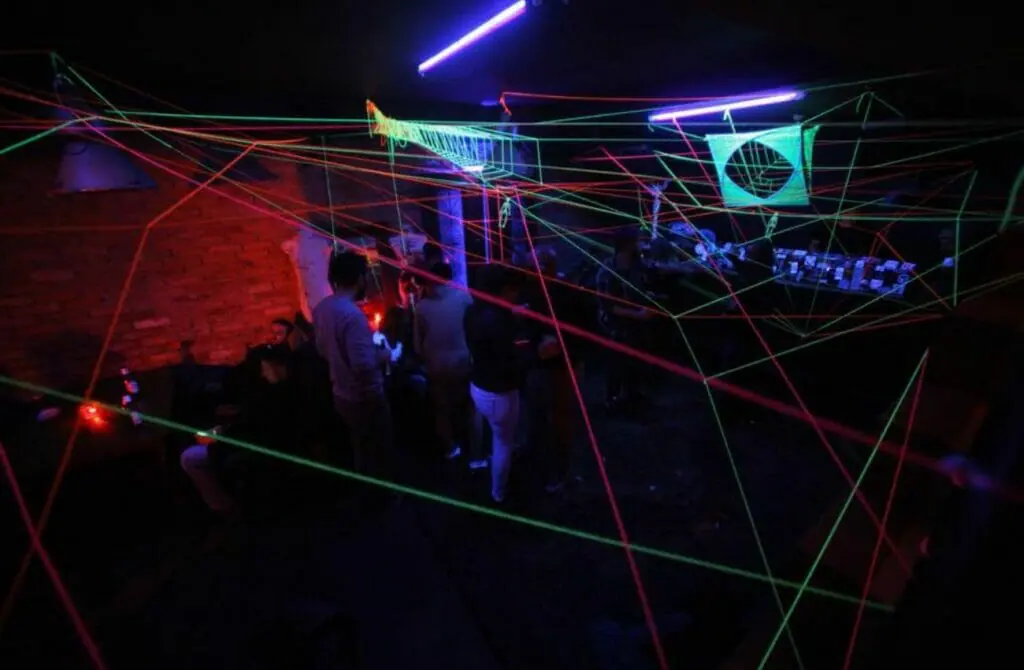 The unique design of this tavern, which includes stained-glass windows, bright lightbulbs, and a few trees in flower pots, ensures a good time. This provides for an unusual situation in which to have a drink.
One of the most popular beverages is draught pear cider, and the costs are cheap. If you wake up with a hangover but still want to appreciate the bar's unusual décor, coffee and cake are offered throughout the day.
Bunkier, Gdansk's exclusive club constructed in a themed style and design, is one of the top hangout spots offering a broad range of entertaining evening activities. Bunkier is also the city's only themed bar. As the name suggests, the club was constructed to seem like a bunker used by the Germans. The gloomy walls, murky basement floors, and themed furniture all demonstrate this.
This is not your ordinary club with elaborate décor; it is unique. Instead of sofas, the VIP section has cool bags and mini tables where you may keep your drink. Upon entering, you will feel that you are in a Nazi bunker from WWII.
It features five floors of drinking businesses, including concert and party spaces, a bar, and an art gallery. If the music on the current level isn't working for you, go on to the next one. On weekends, revelers flock to this vibrant nightlife hotspot in big numbers. If you're searching for something a little out of the ordinary, stop by Bunkier.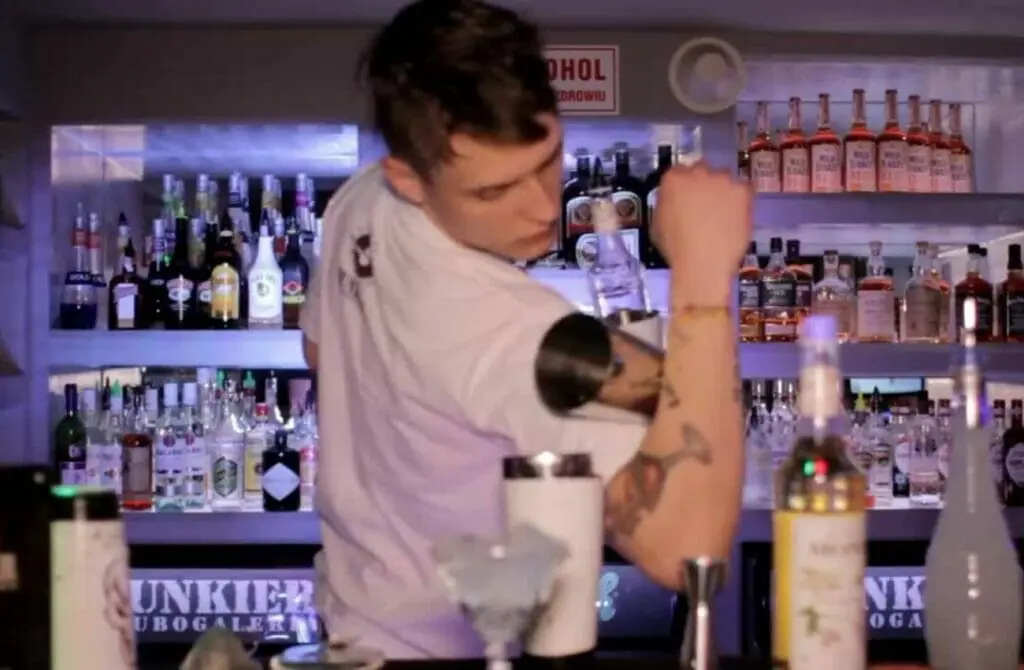 Gay-Friendly Cocktail Bars in Gdansk
The cocktail list at Flisak 76 is extensive, but rather than offering a wide variety of classic beverages; the emphasis is placed on innovative creations that use novel component combinations.
It doesn't matter whether you decide on a rocket mojito or a pie plant drink; whatever you choose, you can be certain that it will be wonderful. Although the pub is located in the basement, the interior design is stunning; it has many authentic old components, such as fading tapestries and comfortable seats.
The low lighting, great use of dark wood, and comfy seats give the impression that you are in an exclusive drinking club while in Craft Cocktails. Because of its position on one of Gdansk's side streets and its vast and reasonably priced drink menu, this establishment is an ideal place to spend an evening away from the din found in many of the pubs in the historic district.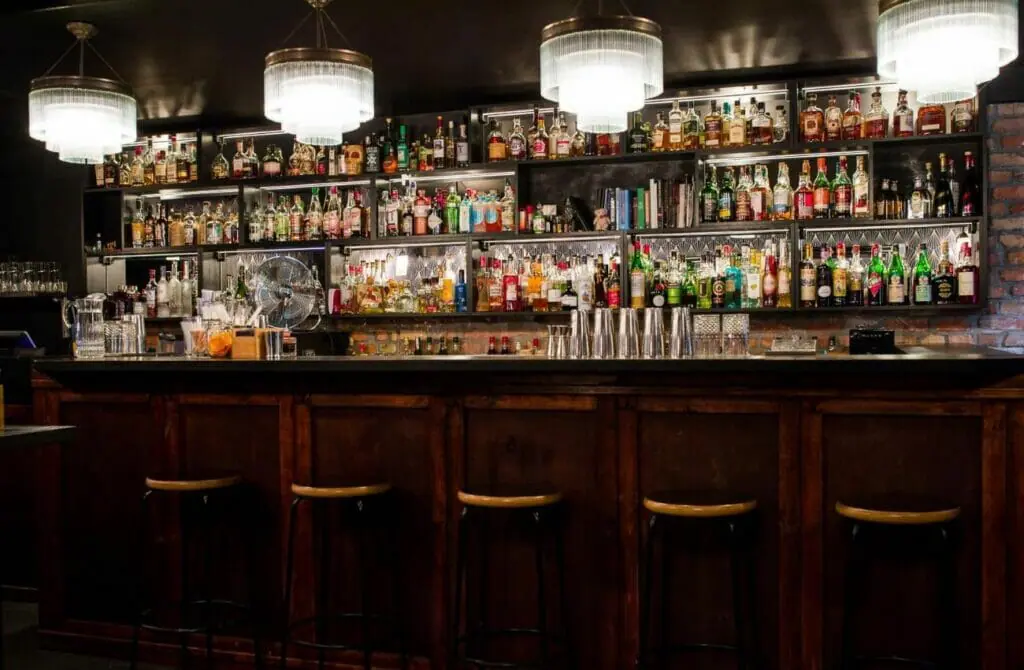 This sophisticated bar is stylish, with a minimum garnish and high-quality liquors. It is also the place where expertise and experience collide with a new approach and delight in the preparation of cocktails.
The Winston Bar is a well-known establishment in the Tricity region, so you won't feel out of place there despite being in a touristy part of town. Their cocktail card features both traditional drinks and their original creations, and it is known for its uncomplicated appearance. In the Winston Bar, they pay careful attention to the smallest details and strive to create a welcoming environment.
Mala Sztuka was founded in 2016 by individuals who deeply love and appreciate cocktails. Initially, there were just a few bottles and a few tiki glasses; currently, there is a variety of over one hundred bottles of cocktails and many more tiki glasses from which to choose. This establishment serves tiki drinks and traditional cocktails, and the bartending is handled professionally.
Yet, in addition to that, there is a laid-back attitude that is founded on relationships with people and unquestionably exudes a sense that one "is at home." If you are looking for tiki drinks, try the "skull," a Zombie cocktail made with three different types of rum, absinthe, orange liqueur, cinnamon, grapefruit, and grenadine.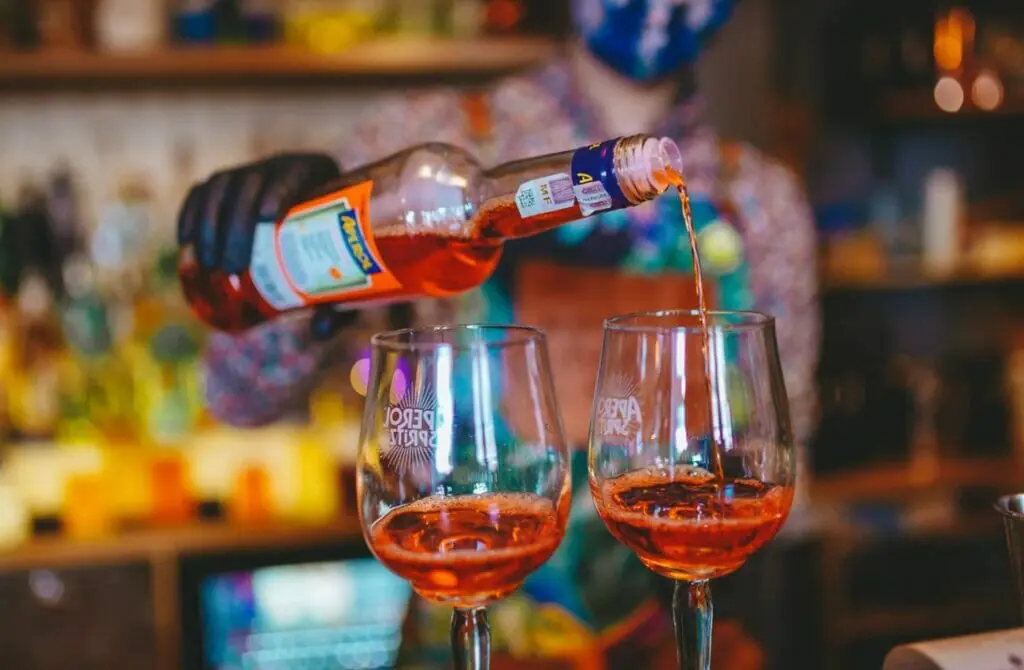 Klub Parlament is a well-known and lively club in the heart of Gdańsk, making it an excellent option for anybody looking to get a feel for the authentic Danzig nightlife scene. The fact that the club is spread across three levels and has a variety of areas specifically designed for dancing and unwinding is one of the most notable aspects of the establishment.
The nightclub is consistently ranked as one of the greatest in the nation and has played home to many Polish and worldwide music celebrities, in addition to several premieres of independent films and fashion events. If you don't mind being around many people and want to enjoy a crazy night out in Gdańsk at a popular venue, this is the one to go to. It's wonderful for people-watching.
Pixel Pub is well-known for having some of the most delicious cocktails in the city and a lively and nerdy-chic ambiance. It is known as a stylish cocktail bar. The walls are covered with funny antique posters, there are plenty of console and board games to satisfy anyone's taste, and you can even modify the lighting in the bathroom.
This venue will captivate vacationers searching for a tavern with a more genuine neighborhood atmosphere. They provide an extensive selection of alcoholic and non-alcoholic beverages, each with a unique taste ranging from sweet and reviving to tart. They provide a selection of different drinks for customers to pick from on their menu.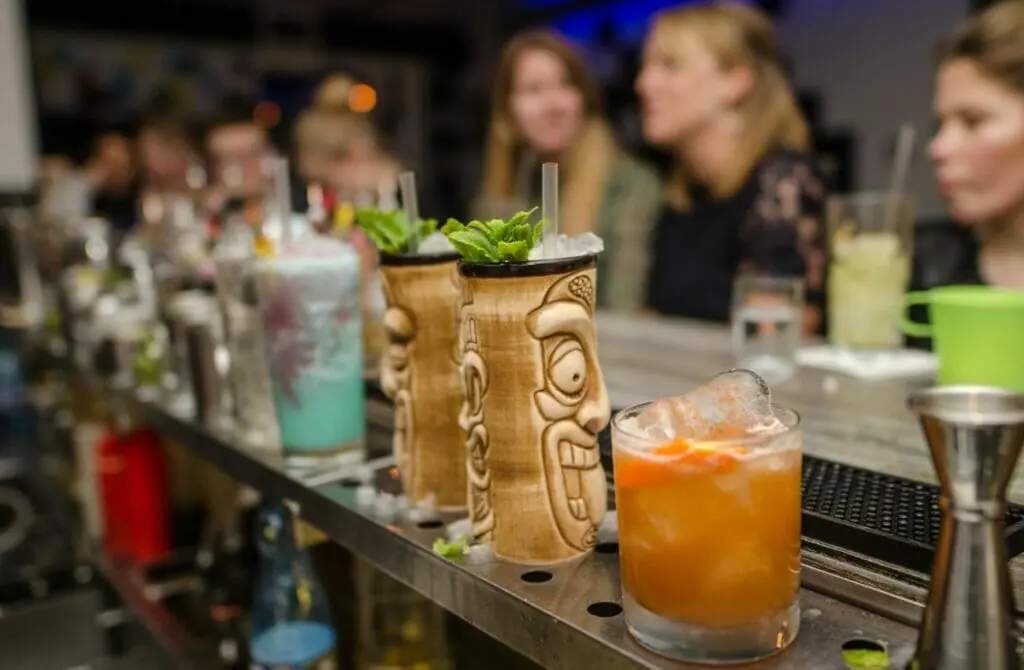 Gay-Friendly Rooftop Bars in Gdansk
Contemporary accommodations may be found in Gdańsk at the Hilton Gdansk, just an 8-minute stroll from the St. Mary's Basilica. The hotel is quite hospitable because each room is contemporary, airy, and equipped with free Wi-Fi, a flat-screen television, and satellite channels.
There is a restaurant in the hotel that serves breakfast, in addition to a more upscale restaurant that serves a variety of cuisines from across the world. On the fifth floor, you will discover a bar serving drinks with an open patio. Here, you can sample many cocktails while taking a breathtaking city panorama.
Cala Naprzod is the location you should visit if you want to look at the residences around the city. The entrance to Cala Naprzod may be found on the uppermost level of the marine museum. Since the Polish food that is presented here is so amazingly excellent and refined, it is an enjoyable spot for lunch with the family to go there.
You will find the service very high caliber, and the people working here are quite kind. The terrace offers a breathtaking panorama of the river, and the cityscape beyond, and as the sun goes down, the light and laser shows put on by the museum are impressive spectacles that visitors should make time to see.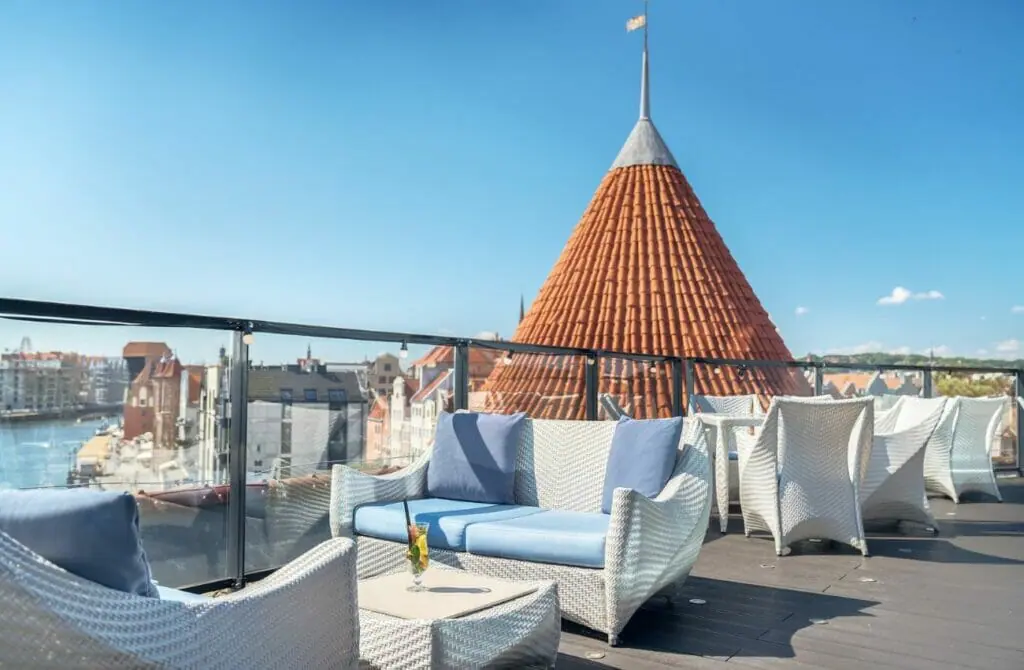 Bar Hawajski is a traditional summer fish and grill restaurant and bar found in Gdańsk Jelitkowo. It is situated along the seashore promenade in Jelitkowo. A stop at the bar for coffee or beer makes for a relaxing respite from the day's activities.
You may indulge in the delectable food on the menu without breaking the bank. You will have a wonderful time taking in the breathtaking panoramas of the city from the open patio. It is the ideal location to enjoy the crisp evening air.
In the Panorama restaurant, which is situated in the heart of Gdańsk, guests may enjoy a delicious meal and a breathtaking panorama of the city. The meals and the beverages are priced at levels well within reach. In addition to the services provided, the restaurant can also be utilized to organize special events.
Thanks to the breathtaking vistas that can be enjoyed from the terrace, the attendees will have a memorable and enjoyable experience. Hence, if you seek the ideal location to host your event in Poland, Panorama in Gdańsk is ready to accommodate you.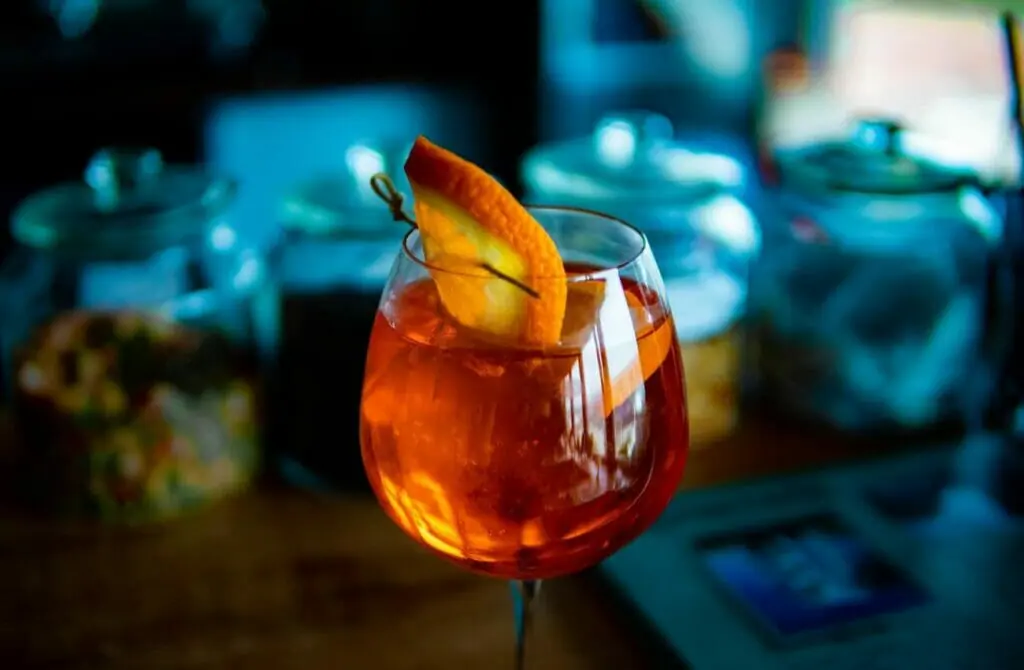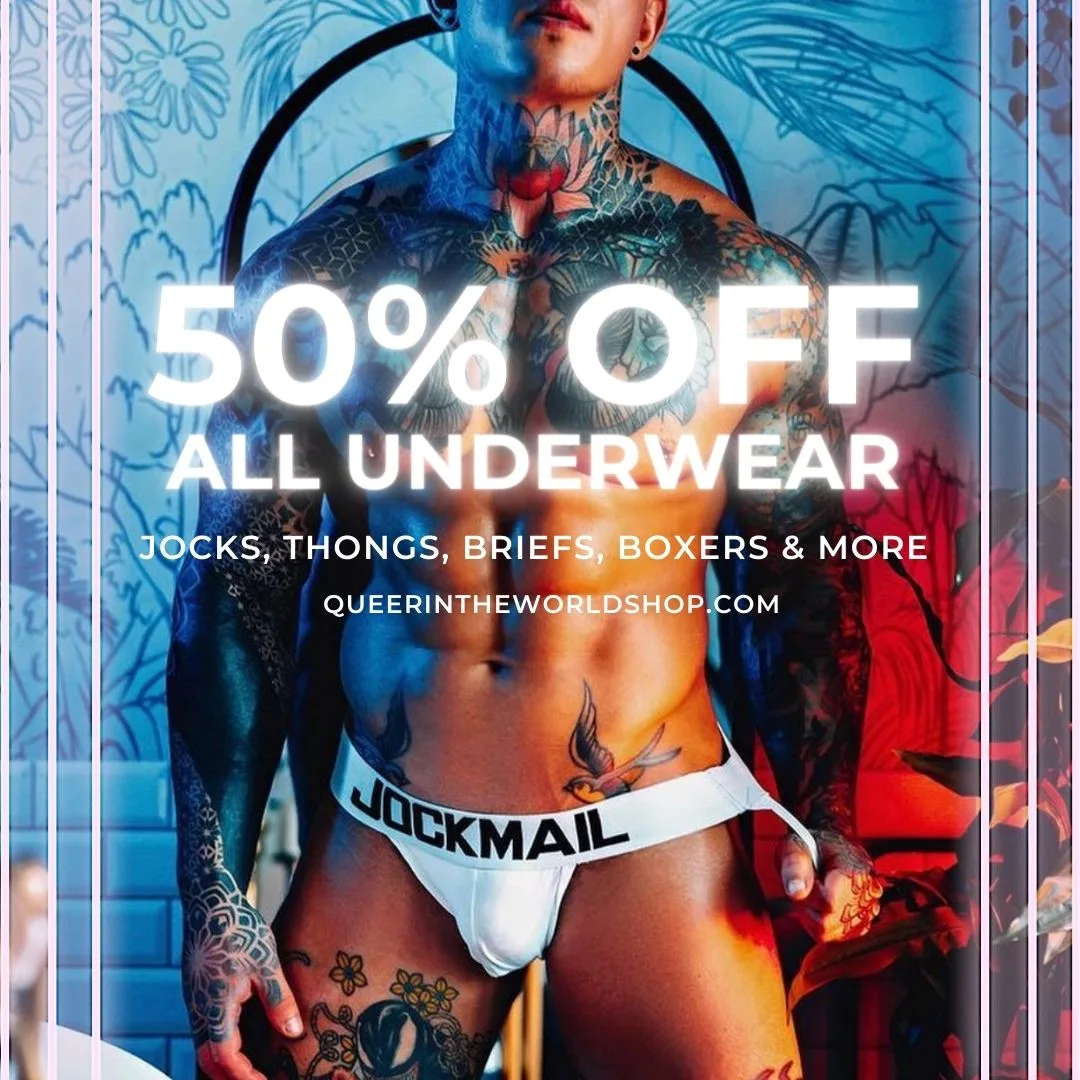 Gay Map Of Gdansk
Finding it hard to envisage where everything is in Gdansk? Hopefully, this queer-centric map helps where we have marked all the bars, clubs, parties, hotels, saunas, massages and more will help you stay in the spot best suited to you!