Many visitors prefer to visit Turkey because of its gorgeous terrain, which includes a variety of historic cities and seaside places. However, Turkey is a conservative country, and this conservatism may be observed in its attitudes toward LGBTQ people. It is important that gay tourists visiting Turkey be aware of the hazards of displaying their sexual orientation in public, particularly in Turkey's more rural districts, but even in major cities such as Adana.
Adana is one of the major cities in southern Turkey. It is situated on the Seyhan River near the Mediterranean Sea. Several historical sites prove that the Hittites occupied the region thousands of years ago when the city was initially formed.
It is the center of an agricultural region that produces cotton, citrus fruits, oats, and sesame and is situated on the Cilician plains. The city is a regional center for trade, medical care, and governmental and commercial service delivery in the twenty-first century. Agriculture and the logistics sector both play important roles in the economy.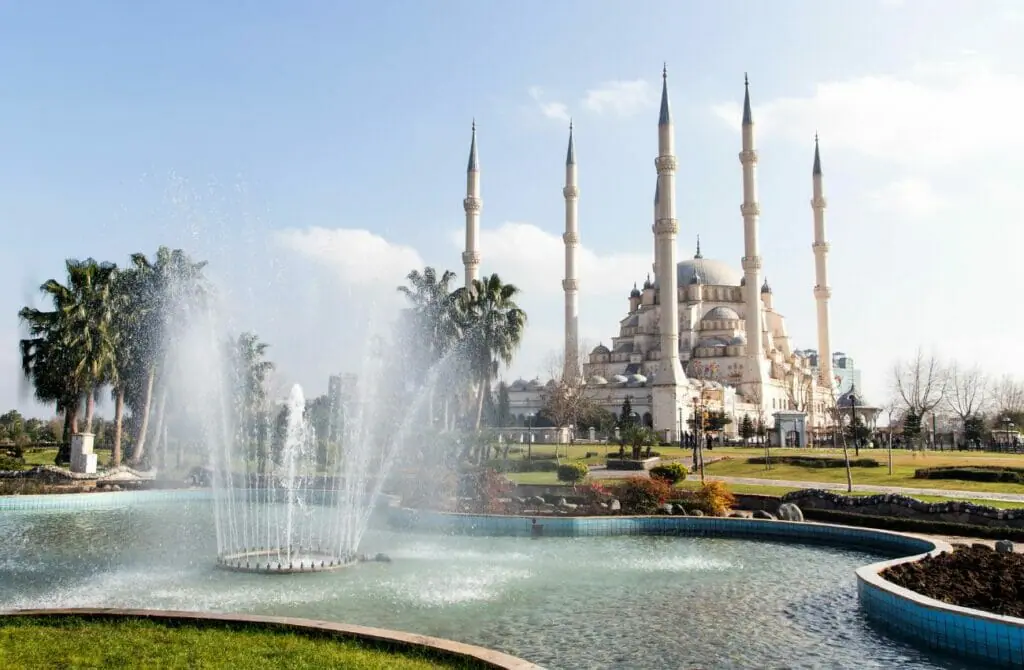 Unlike many other Muslim countries, Turkey does not have a legal framework that criminalizes homosexuality. Indeed, sexual contact between members of the same gender became legal in the Ottoman Empire in 1858, and homosexuality has been accepted as a viable lifestyle choice in Turkey since the country's modern formation in 1923. The consent age for gay sex is 18, the same as for heterosexual sex.
Turkey is home to a brilliant assortment of ancient landmarks, spectacular natural wonders, and fascinating new culinary horizons. A night out in Adana is certainly amazing since Turkish people are major admirers of music and dancing, which should be no surprise. Individuals should always employ utmost care while leaving nightclubs or bars.
Adana has a vibrant LGBT population, as seen by the city's throbbing dance floors, gay taverns, and hammams. In general, gay visitors should not be afraid to explore the whole city and should not let fear keep them from having great vacation experiences.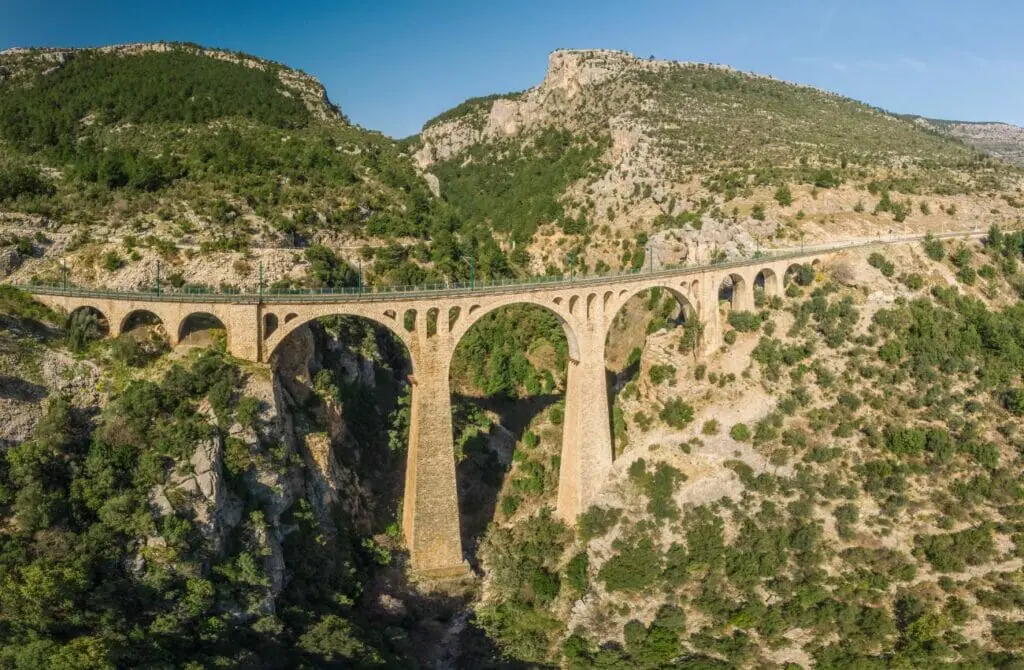 Attractions in Gay Adana, Turkey
Honey, welcome to Gay Adana! Now, let's spill the tea – this city may not be the most welcoming to our rainbow community, but don't let that dim your sparkle! There are still plenty of fabulous things to see and do here, no matter who you love.
As passionate travelers and members of the LGBTQ+ community, we believe that queer travel is about having fun and exploring new places, promoting cultural understanding, and spreading pride. Through travel, we can learn about different cultures, histories, and perspectives and share our own experiences and identities with others.
We can also support LGBTQ+ businesses and organizations and work together to create a safer and more accepting world for all members of our rainbow family.
Unfortunately, homophobia and discrimination still exist in many parts of the world, and it is important to be mindful of the laws, customs, and attitudes of the places we visit. But by being visible and proud and by supporting local LGBTQ+ communities and allies, we can help to change hearts and minds and make a positive impact wherever we go.
So let's keep exploring, learning, and sharing, and let's continue to work towards a future where all travelers can feel safe and celebrated, no matter where they are in the world.
Check out the iconic landmarks and attractions, darling. Visit those historical monuments, museums, and art galleries like the true cultural connoisseur you are. And, of course, let's not forget about the architecture, parks, and gardens.
Trust us, the local cuisine will leave you gagging, and the markets are simply to die for. And, girl, let's not even start on the cultural events like festivals, concerts, and shows – they are simply sickening!
Now, while we are out and proud queens, we gotta keep it on the down-low when we hit the streets, sis. Sadly, this city may not be as welcoming to us as we'd like. But no worries, we'll just have to slay discreetly, okay? Let's show these locals how to live our best lives, honey!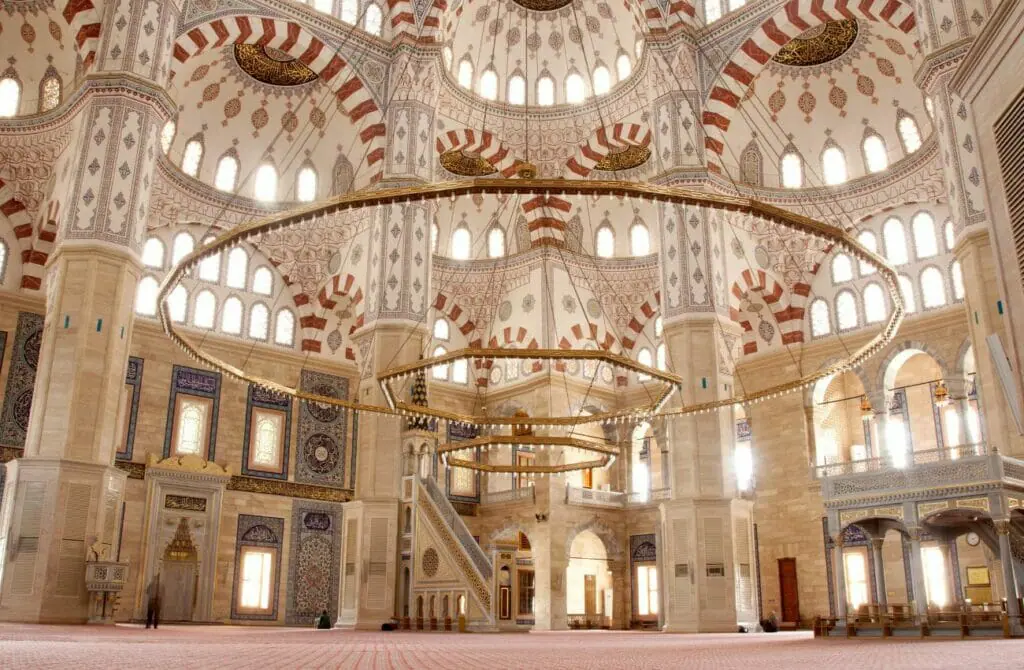 Ataturk Park
Ataturk Park is a wide park that is packed with strolling walkways, trees, flowerbeds, and sculptures, all of which combine to create a serene and relaxing ambiance. There are also many birds whose chirping creates the sense that they are someplace in the countryside rather than a bustling metropolitan environment.
It is a beautiful area to seek shelter from the midday heat, which may be painful since there are so many trees. It is a wonderful socializing area since residents and visitors frequent it.
Taskopru is a stone bridge that spans the Seyhan River. It is the world's oldest bridge still open to automotive traffic. The Romans built the bridge between 120 and 135 AD. Because it has always been a vital traffic route, it has necessitated much maintenance and repair work. The bridge is 310 meters long and includes 21 arches, 15 primary arches, and six lesser relief arches.
Since it was closed to motor traffic in 2007, the bridge has become a vital destination for city residents since it hosts most of its cultural and social meetings. If you happen to be in town during one of these events, you will have a terrific opportunity to discuss with locals while also learning about the region's history.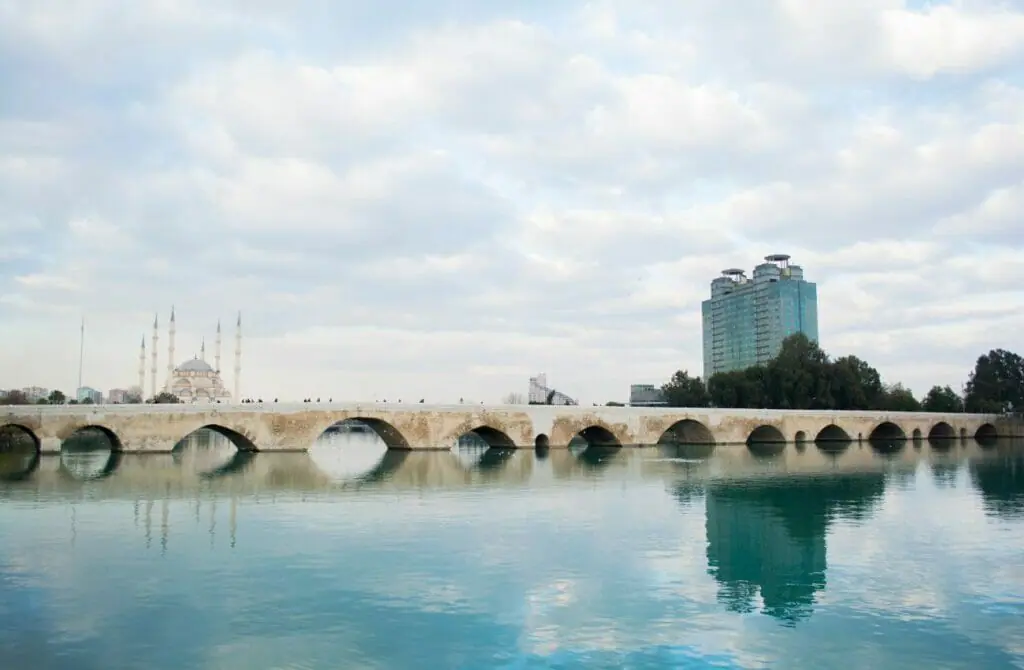 Ataturk Museum
The Ataturk Museum in Adana is closed on Mondays but open the other six days of the week. Seyhan Street is the location of the museum. The area is named after Kemal Ataturk, the founder of the Republic of Turkey and the country's first president. Because Ataturk lived in the house while in Adana, the house has great historical significance for Adana residents.
Consequently, the building has been transformed into a fantastic museum that tourists should see while in town. The house has a collection of exhibits depicting the American War of Independence and the country's early years. The museum opened its doors in 1981, and the Ministry of Culture and Tourism has recognized it as a valuable cultural property.
Because an official ceremony honoring Ataturk's visit to Adana is held at the museum every year on March 15th, this is the ideal time to visit to observe the people's attachment to this house.
Sabanci Central Mosque
The Sabanci Central Mosque became an instant symbol of the city upon its public opening in 1998, thanks to the spectacular architecture of the structure as well as its strategic location on vital transit routes connecting Adana to the provinces surrounding it. With a capacity of up to 28,500 worshippers, it is the largest mosque in the Balkans and is situated in Kosovo.
The museum is most immediately identified by its six minarets, four of which stand at 99 meters in height and the two lesser ones at 75 meters. The inside of the museum is equally as beautiful as the outside, with wonderful works of calligraphy, complex painting, and tile patterns. Each of the four panels pointed toward the Kiblah is the largest in the world and a sight to see.
Given its intimidating appearance, it is difficult to ignore the mosque; thus, go on and marvel at its magnificence or spend some time relaxing on the well-kept grounds.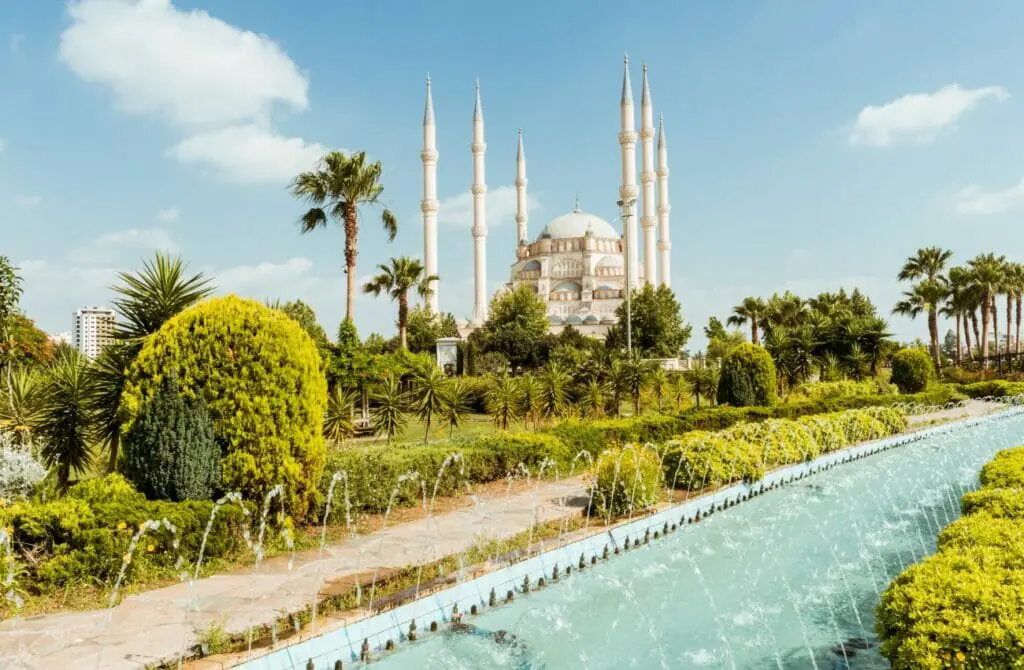 Mavi Su Aqualand
Mavi Su Aqualand is a waterpark on the Seyhan River's eastern bank, opposite the Sabanci Central Mosque. There are many water slides, a wave pool, a lazy river, and an area particularly created for children within the water park. Because Adana may experience times of exceptionally high temperatures, this park is an excellent place to cool down while having a good time.
Qualified lifeguards guarantee your safety, and you don't have to worry about the kids since there are pools particularly intended for them. Refreshments may be purchased using a card that must first be loaded at the ticketing station. However, since the admission counter is near the main entrance, you should carefully plan your journey ahead of time.
Merkez Park
Merkez Park is an 82-acre public park located only a few meters from the Sabanci Central Mosque. The park has around 8 acres of property on the east bank of the Seyhan River, but most are on the west side. Because the park is a popular place for inhabitants and tourists alike to relax and unwind, it is an excellent place to meet new people and learn more about this old city.
The park is nicely landscaped, with a rich array of plants and trees. There is a youth section with a skating rink, ground chess, a little theater, and three kilometers of cycling and walking paths. In addition to the park's over ten ponds, it also has a children's playground. There is a rowing club inside the park that offers rowing on the Seyhan River to anybody who is interested.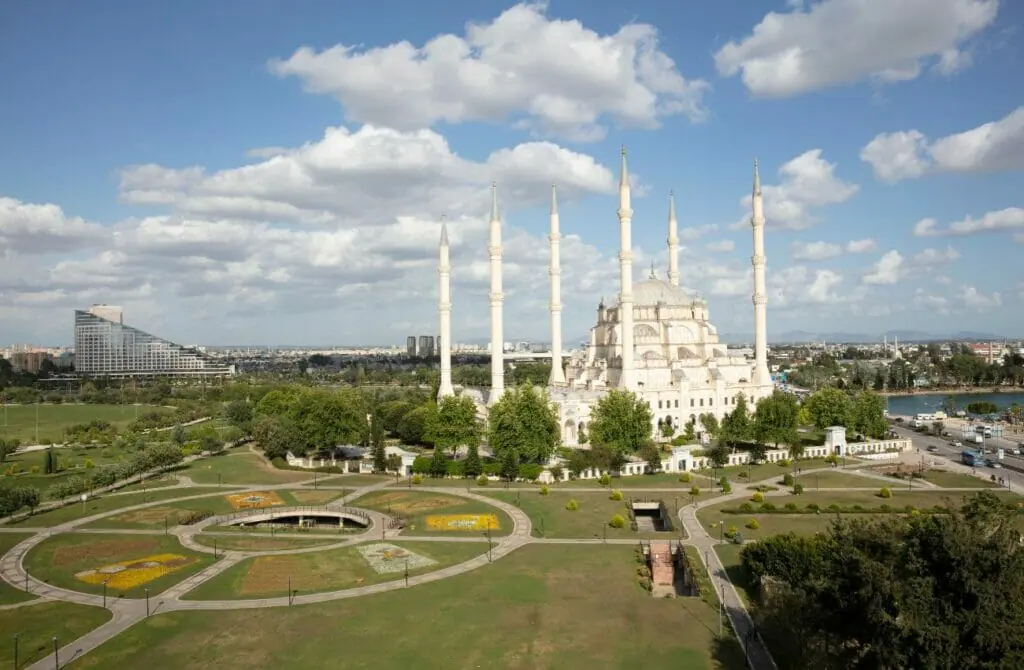 Ramazanoglu Hall
Ramzanoglu Hall is a historic government palace in Adana that is next to the Buyuk Saat clock tower. The palace was built in the 15th century to function as both the Ramadanid dynasty's formal home and an administrative structure for the government. It was also utilized as a place of stay for traveling sultans throughout the Ottoman Empire.
Throughout its history, the hall has undergone various restoration projects and is presently administered by Cukurova University. It is now a cultural center that invites the general public and a venue for conferences, seminars, and concerts. The three-story structure is next to the Ulu Cami, popularly known as the Great Mosque, which dates from the 16th century and is well worth a visit.
Seyhan Dam
The Seyhan dam and its artificial lake may be found in the Cukurova area, north of Adana's core business district. The hydroelectric dam, built in the 1950s with World Bank assistance, is a lovely place to relax and picnic with your loved ones. Visitors visit the park to spend time on the "love island" in the park's center.
Because of the potential for turmoil and the possibility of losing out on the best that the lake offers, you are strongly advised to plan ahead of time. Even in that scenario, there is no need to be afraid since there are several restaurants and clubs around the lake where you can have a meal or a drink while admiring the gorgeous view.
The Lunapark, located not far from the lake, is an amusement park with various activities that the whole family will enjoy.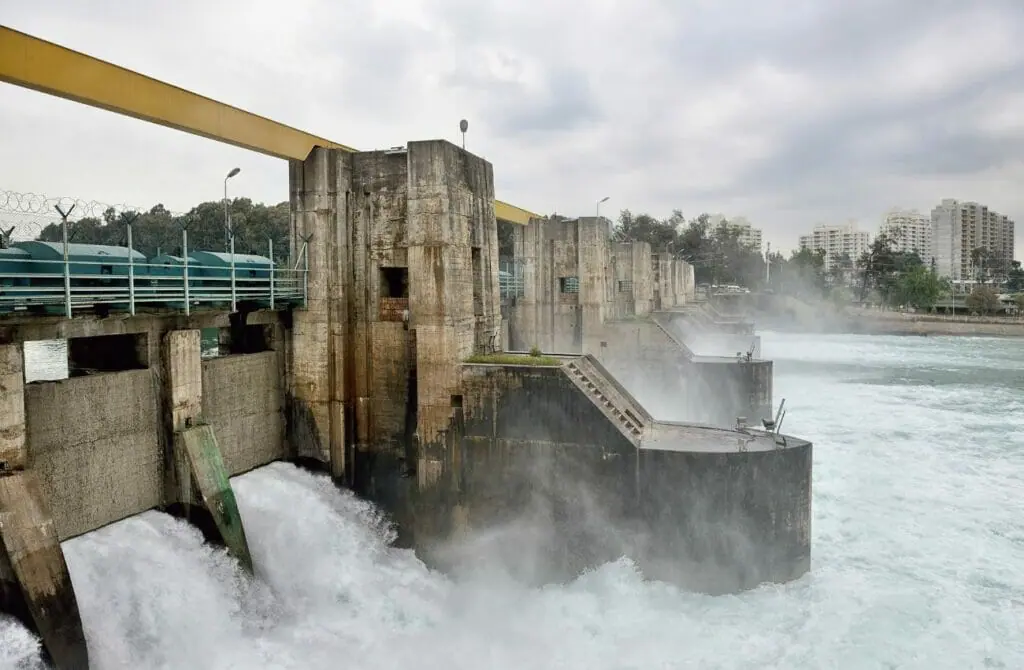 Adana Cinema Museum
The Adana Film Museum is a museum dedicated to Turkish film. The museum is located on the Seyhan River's west bank. It focuses on the relationships between local performers, directors, and producers. It opened in 2011 and is housed in a restored old townhouse. The museum's exhibits are dispersed throughout two floors of the structure.
The bottom level is devoted to movie posters, with at least one Adana local appearing on each poster as an actor, director, or producer. Images and artifacts linked to well-known Adana people engaged in the film business are displayed on the first floor. Additionally, there is a library inside the museum.
Buyuk Saat Clock Tower
The Buyuk Saat Clock Tower is a historical monument in the historical city of Adana. Furthermore, at a height of 32 meters, it is Turkey's tallest clock tower. During the Ottoman Empire, construction began in 1879 and proceeded until it was completed in 1882. The tower, created by a team of two Armenian architects, has functioned as an essential landmark in Adana since that time.
You may not be able to spend much time there owing to busy roads and the lack of a pedestrian plaza at its base, but there's no doubt that the tower's commanding presence is impressive. It is also surrounded by a plethora of artisanal shops and boutiques where you can pick up a souvenir or relax in one of the cafés while taking in the ambiance of the old town.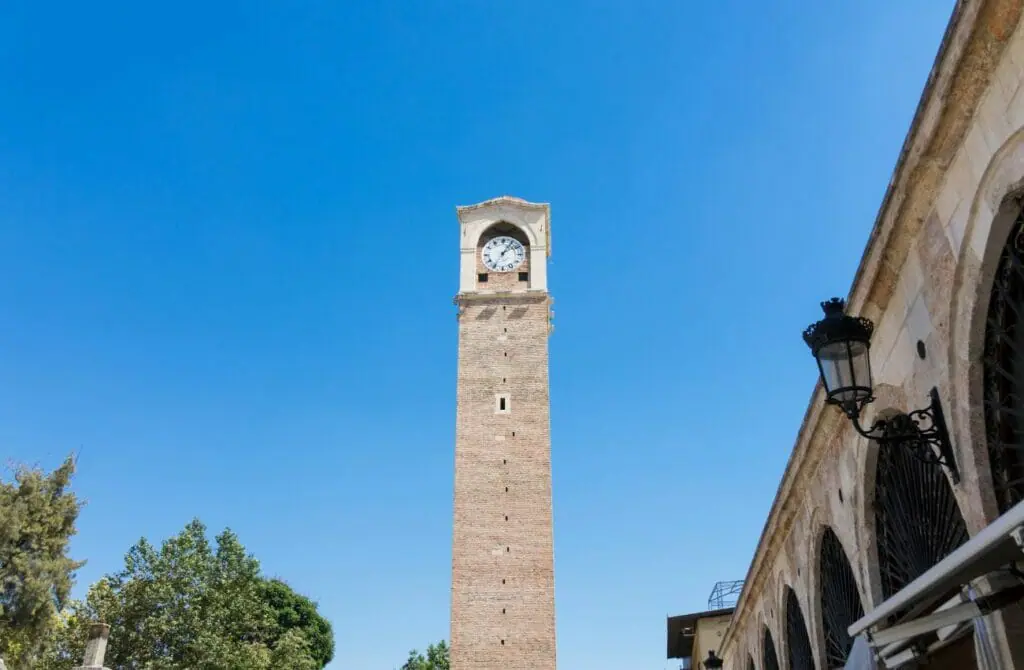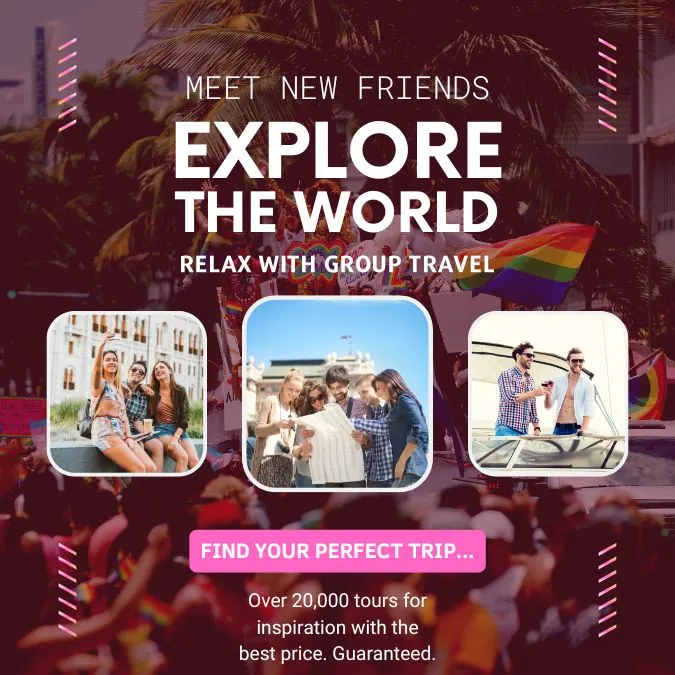 Gay-Friendly and Gay Hotels in Adana, Turkey
Don't wait another minute to book your stay at one of Adana's most fabulously queer-friendly hotels! While many establishments in town might not welcome our rainbow family, these hotels have all pledged to embrace our queer spirit with open arms.
From non-discrimination policies to LGBTQ+ resources and amenities, these hotels go above and beyond to create a safe and inclusive environment for all guests who identify as LGBTQ+. And if you're looking for a place to stay in an area known for being LGBTQ+ friendly, these hotels have got you covered too.
In addition to the locally-owned gay-friendly accommodations in Adana, international hotel chains can also be great options for LGBTQ+ travelers. Many of these chains have implemented policies and training programs to ensure that their hotels are welcoming and safe for LGBTQ+ guests.
They may also have LGBTQ+ affinity groups within the company, which can help to promote a culture of inclusivity and support for queer travelers.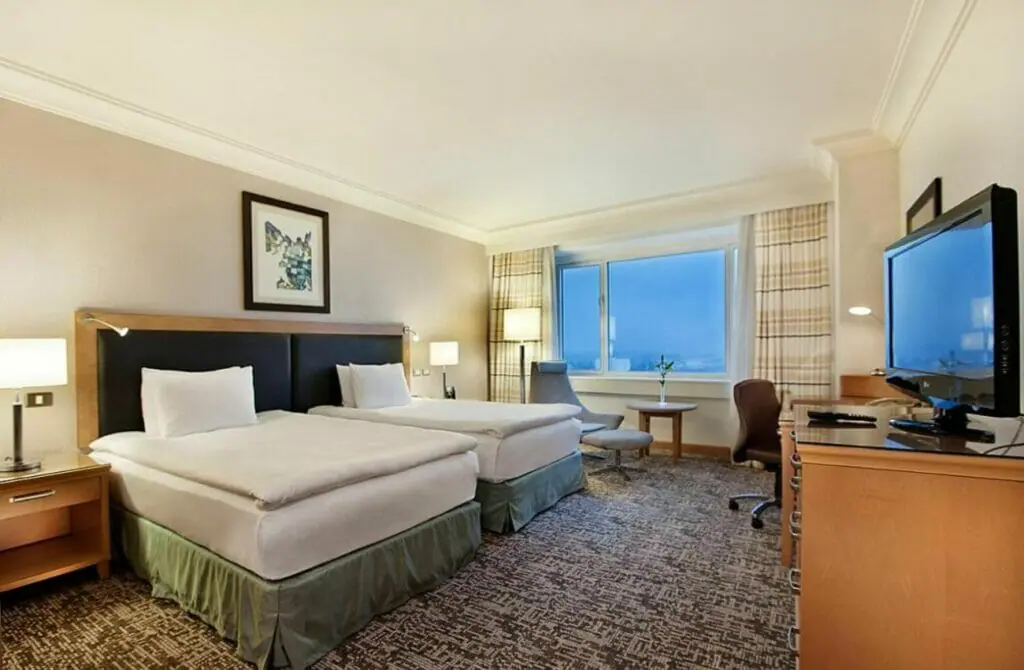 Moreover, international hotel chains are often known for their high-quality amenities and services, which can provide a more luxurious and comfortable stay for LGBTQ+ travelers. With a global presence, these chains can also provide a sense of familiarity and consistency for queer travelers who may be navigating unfamiliar destinations.
Whether you choose a locally-owned gay-friendly accommodation or an international hotel chain, it's important to do your research and choose a place that will make you feel welcome and comfortable during your stay in Adana.
So why wait? Book now to experience the comfort, luxury, and acceptance these gay-friendly hotels in Adana offer. With options to fit every budget and preference, you're sure to find the perfect home away from home.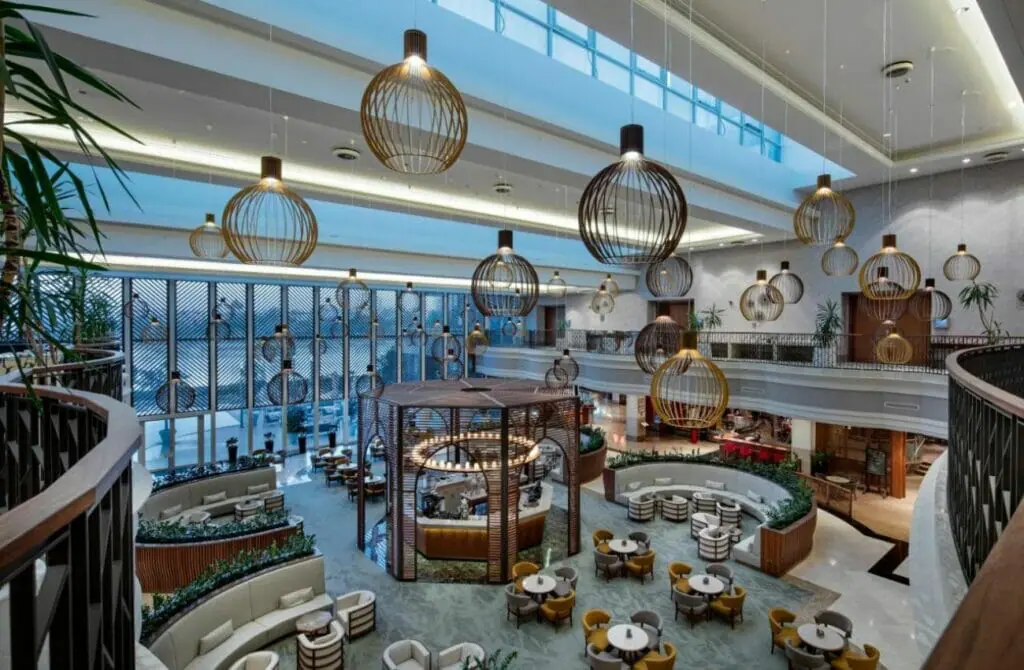 The hotel is a fantastic alternative for tourists visiting for business or pleasure due to its proximity to the gorgeous banks of the Seyhan River. As soon as you step onto the property, you will understand why this exceptional hotel has been given five stars. It has a beautiful natural environment.
This cutting-edge hotel is created in a modern style and has upmarket facilities, a restaurant specializing in Far Eastern cuisine, and a huge lobby drenched with natural light. Furthermore, the hotel's personnel is kind and professional and always there to help you with everything you need.
The Adana Hilton SA includes a lush garden, a terrace, and an indoor pool. It is located on the Seyhan River's banks. Because it is an indoor pool, you won't have to go far to relax in the pool.
Fitness enthusiasts may work out in several settings, including a gym, an aerobics class, and cardiovascular and weight-lifting equipment. You can probably expect to run across some gorgeous men at the gym, where other people also come to work out.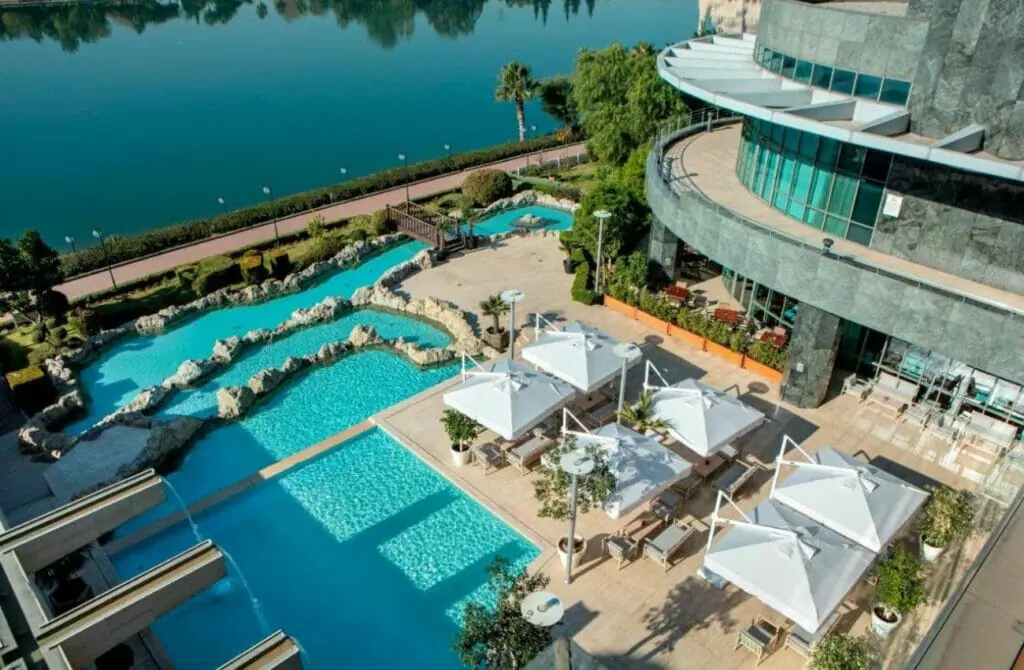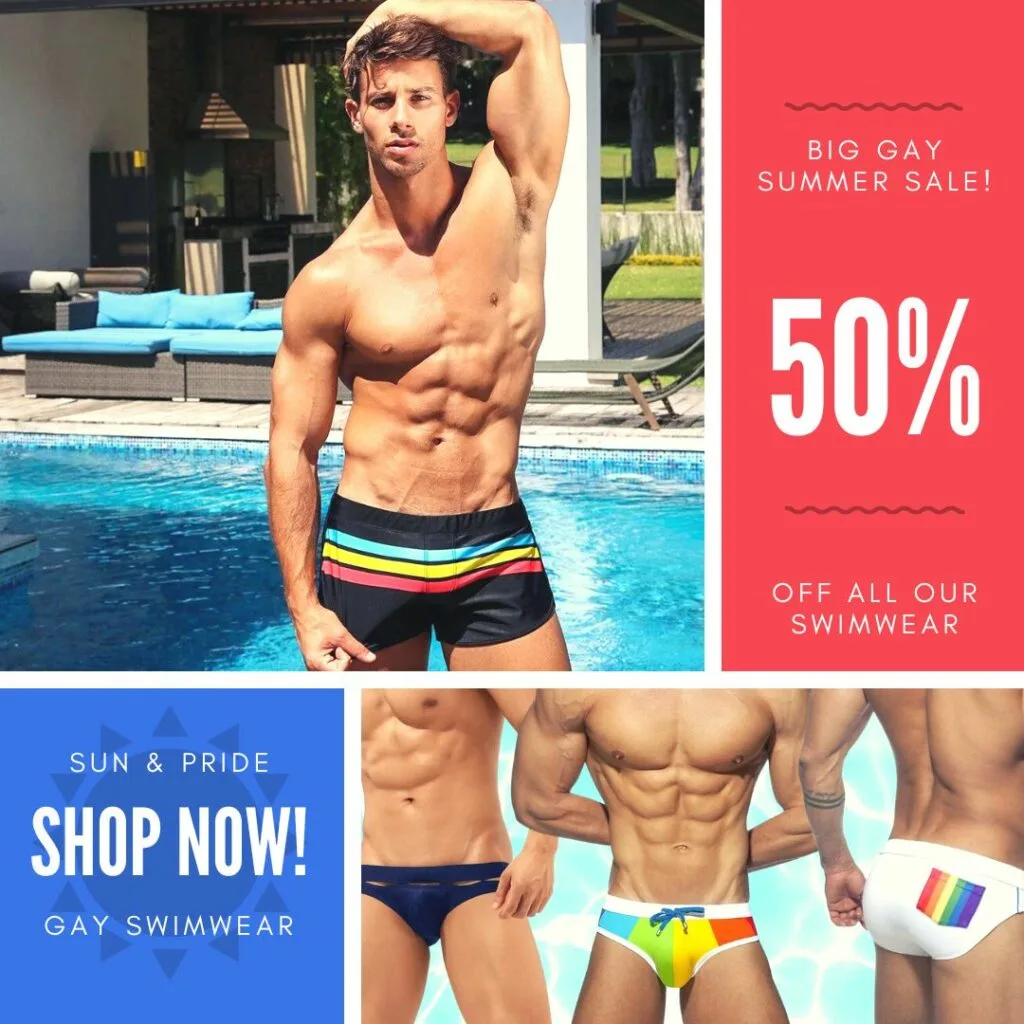 At the Divan Adana Hotel, located in the heart of this fascinating city, you can expect the best standards of comfort and service from the Divan brand. The hotel will also help you have an amazing stay by offering excellent accommodation.
The newest addition to Adana's five-star hotel range combines beautiful architecture with stylish interior design. This hotel was designed with the premise that customers may come for business or pleasure.
The rooms have all you need and more; the finely designed interiors will take your breath away the minute you step in. Furthermore, the friendly and polite staff members are always there to answer any queries you may have. To ensure you have the best experience possible, customer service representatives are available around the clock.
Flat-screen TVs are typical in the rooms, which are likewise modern. After a long and hectic day, you may relax in one of the rooms' comfy seats. Each one of the rooms has its private bathroom. You will have access to free amenities and a blow dryer for your convenience.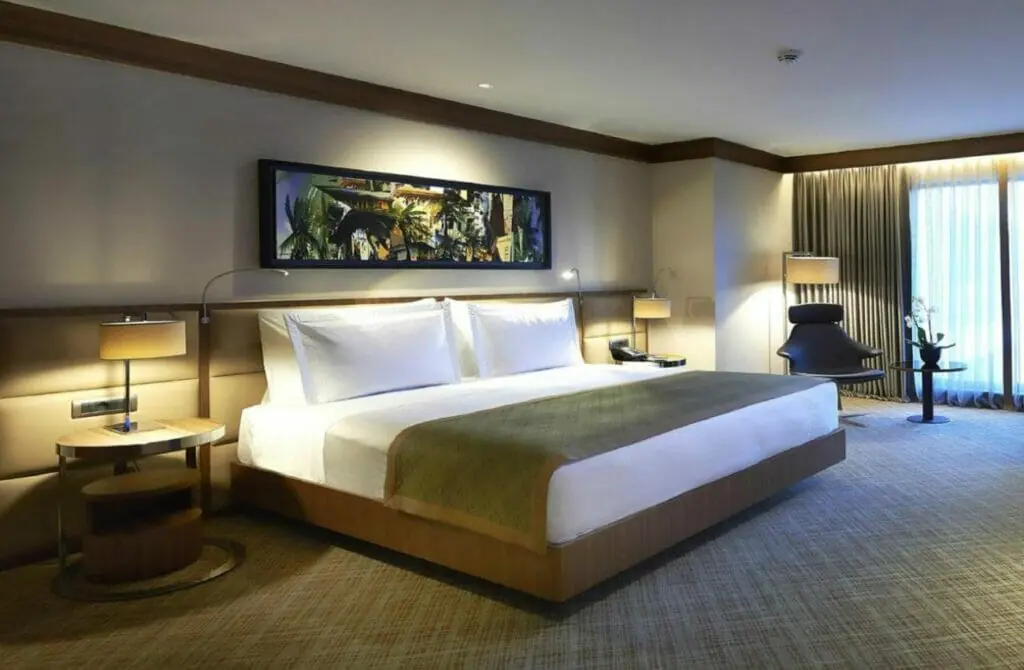 DoubleTree by Hilton Adana ☆☆☆☆☆
The DoubleTree by Hilton Adana in Adana is largely considered one of the best accommodation options accessible to LGBT visitors visiting Adana in Turkey. One of the most appealing characteristics of this hotel is the welcoming and pleasant environment created by the hotel's personnel.
As soon as you check in, a group of hotel workers devoted to providing you with a pleasant and comfortable stay will meet you.
Every room provides an unrestricted view of the magnificent city below. Guests also have access to great facilities during their stay, such as free private parking, a sauna, and a hammam.
Every morning, a buffet, continental, and American breakfast is served. If you like working out at the gym, you'll be pleased to find that the hotel boasts a cutting-edge fitness facility that you may use throughout your visit.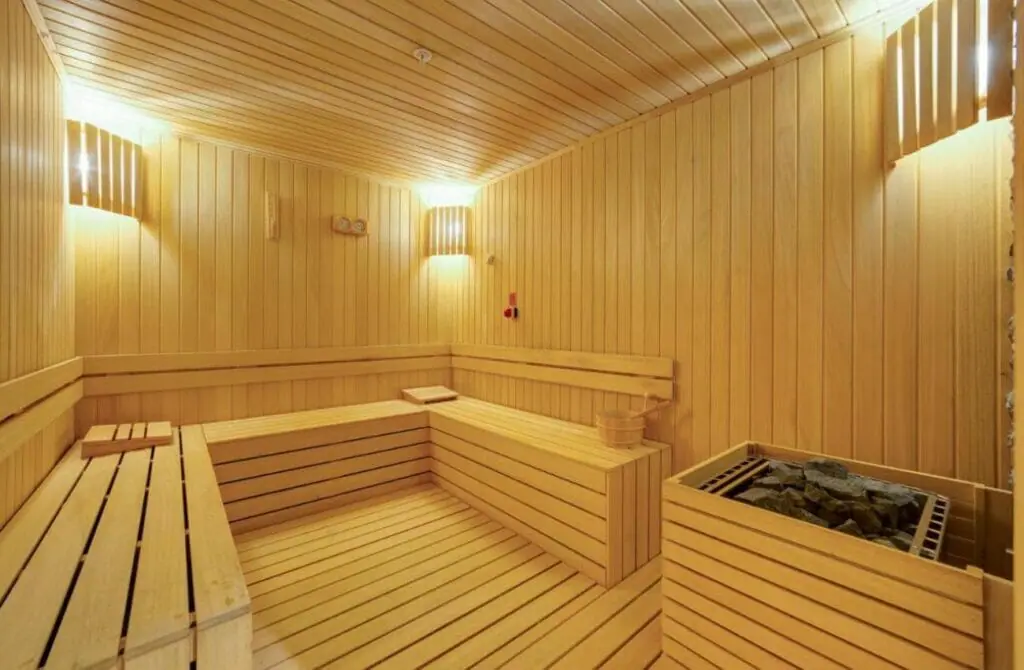 Gay Nightlife in Adana, Turkey
Adana is another amazing Turkish city with diverse, high-quality bars and welcoming atmospheres. Compared to Istanbul, this city's nightlife is rather outstanding, considering its small. The following is a list of some of the most popular bars in Adana. Most of them accept LGBT visitors, and their prices are also reasonably priced.
Exploring the queer nightlife scene in a new city can be one of the most exhilarating experiences while traveling, and Gay Adana is certainly no exception. Not only do you have the chance to meet new people and make friends, but you'll also immerse yourself in the local culture and learn more about the LGBTQ+ community.
Whether you prefer to connect with other queer folks in person at a gay bar or club or through a hookup app, Gay Adana has plenty of options for you to explore. However, it's important to keep in mind that many of the public spaces in the city are not queer-friendly, and it's best to avoid displaying overt signs of queerness in certain areas due to the risk of discrimination or even violence.
So, go ahead and venture out to experience the vibrant and diverse queer nightlife in Gay Adana, but always prioritize your safety and well-being. Take precautions when meeting new people, and be mindful of your surroundings. With a bit of caution and a lot of fun, you're sure to have an unforgettable time in this amazing city.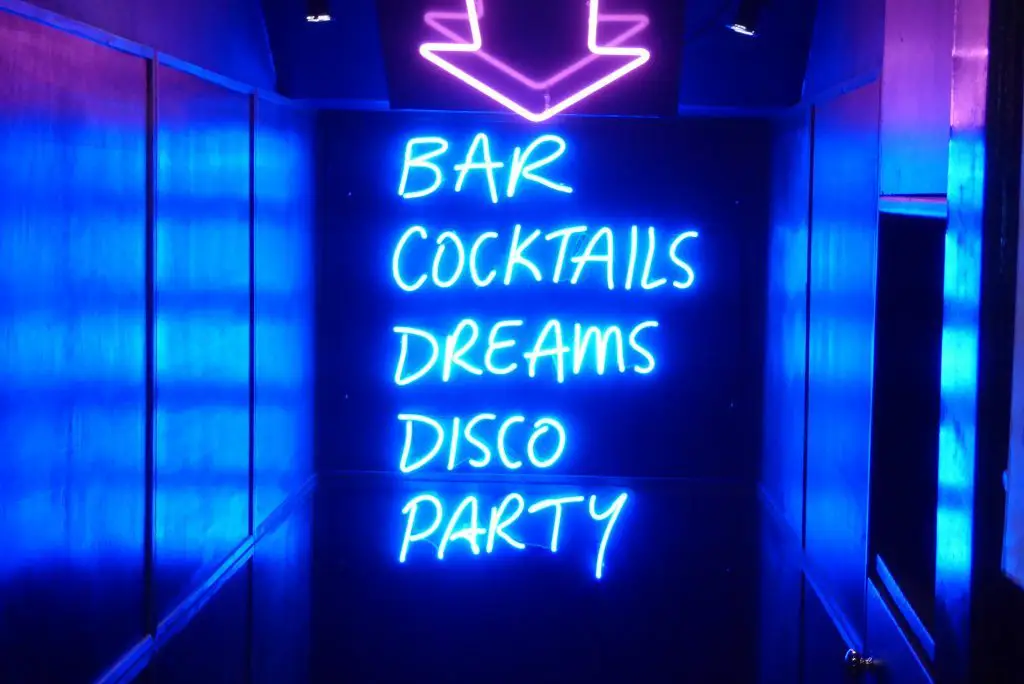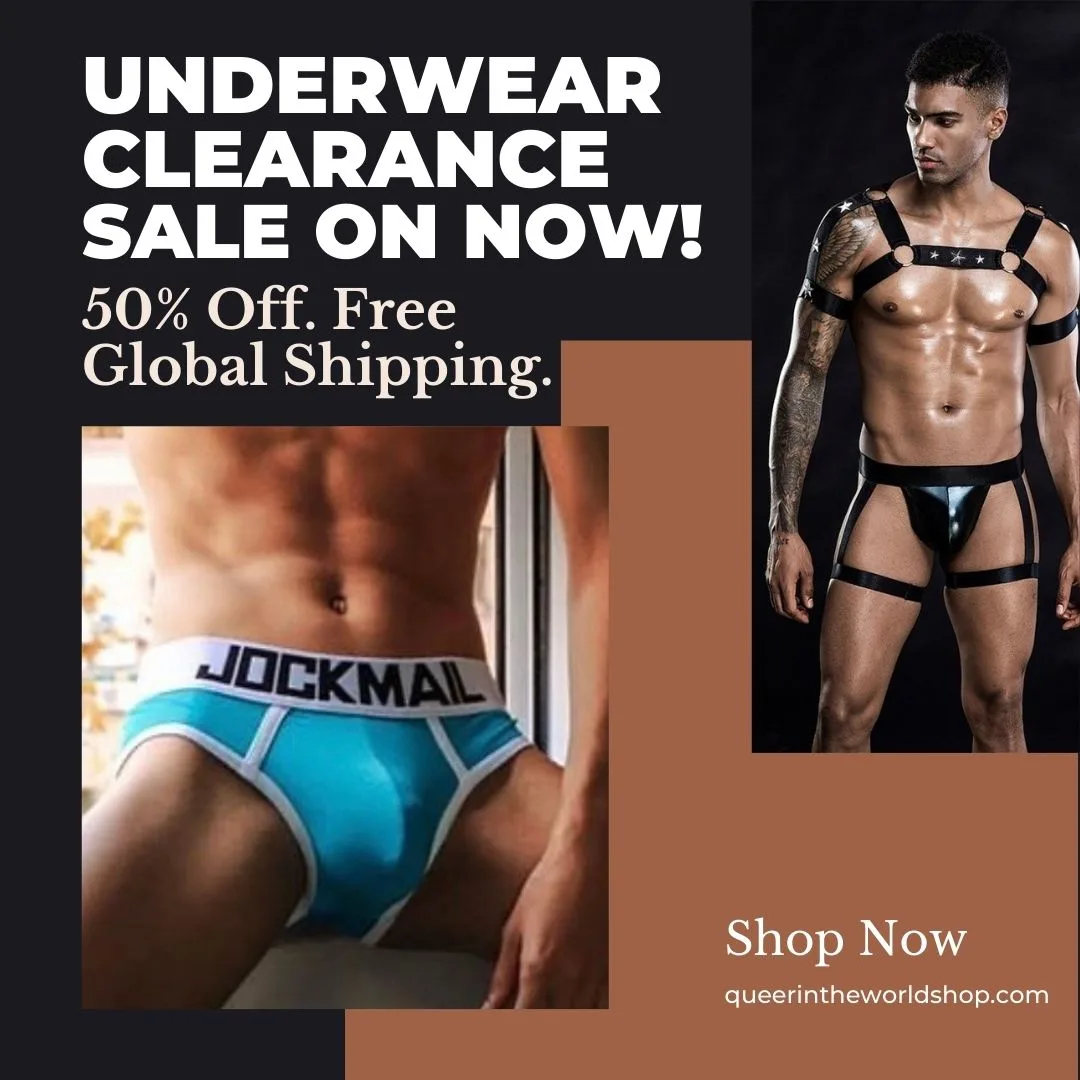 Gay-Friendly Bars and Clubs in Adana
If you want a fantastic night out on the town, you should visit one of the city's many gay-friendly clubs. The following is a list of some of the greatest bars in Adana, each of which provides a good time and drinks.
Baran Türkü Evi In Beyazevler
(Temporarily or permanently closed. If you know something, please suggest an edit.)
If you want to get your groove on, Baran Türkü Evi provides great music and a small dance floor. Furthermore, this institution features amazing Turkish music and competent service.
Although the menu seems limited, tasting some of the little delicacies offered here is worth your time. The bulk of the drinks here are fairly priced, and the food is equally tasty. Baran Türkü Evi is located on Beyazevler Street in Ukurova.
The Zeytini Adana Bar is situated inside the Hilton hotel complex and offers stunning views of the Seyhan River. You may like to try something calming in the evening while sitting on the banks of the Seyhan River here.
Furthermore, despite the slightly premium price, the whiskey served here is of great quality. Individuals who want to enjoy a drink in privacy while doing business will find this place more appealing. This is because the atmosphere is more formal without being overly dreary. Make a point of trying some of the libations on offer at this business.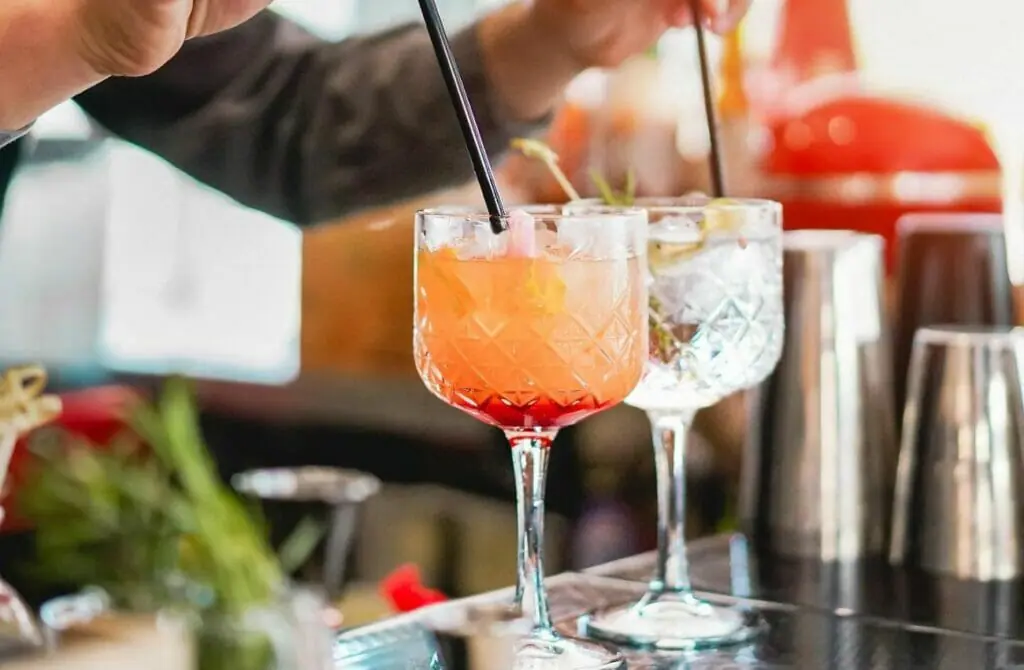 A charming modest tavern on a somewhat quiet street in the city's heart. You'll find a large variety of alcoholic drinks at low prices here. The bartenders are kind, helpful, and upbeat. And they have a special Instagram drink called golden beer that you must try and post on your social media sites. Without a doubt, you would enjoy visiting here. Cheers!
The Hayal Kahvesi Adana is a lovely Adana bar situated in the city center. You'll have a terrific time mingling, drinking, and dancing with your friends. The live music is extremely high quality, and they regularly offer live band performances.
The prices of the beverages are still considered reasonable, and the cocktails are excellent. Furthermore, the costs are higher than those of a normal Adana bar. This franchised pub has outlets all around Turkey, including large cities.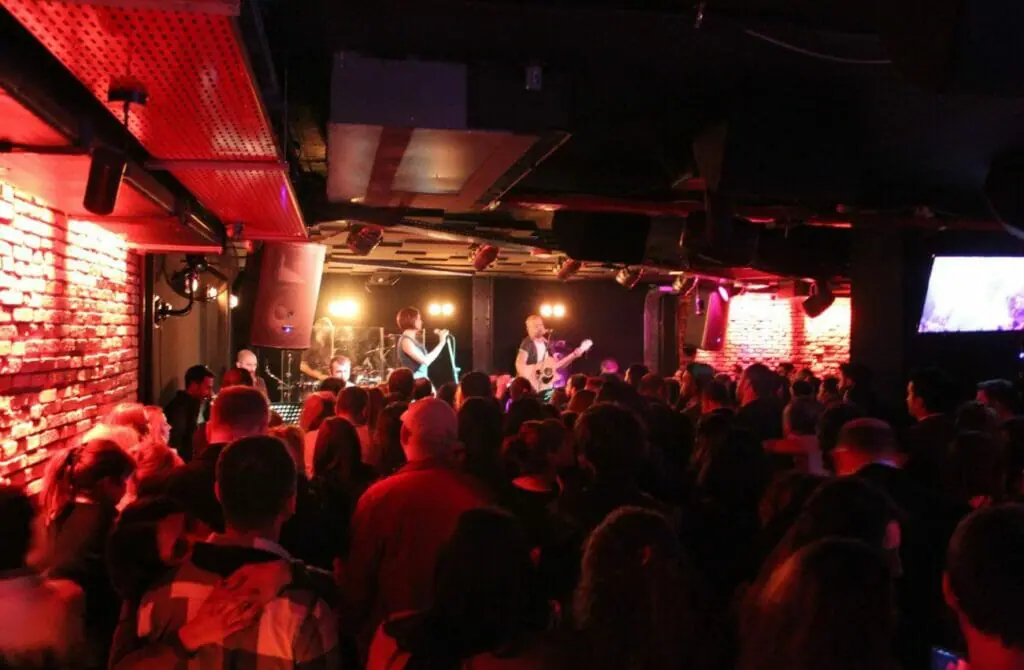 It is not an exaggeration to claim that the North Shield Pub is one of the greatest in Adana. This restaurant offers a lovely environment with many chairs accessible outdoors. Aside from that, anticipate a classic Irish bar vibe here. If you become hungry, this menu has many options to satisfy your needs. The drinks are well-made, and the food is of surprisingly excellent quality.
This business provides a variety of attractive discounts throughout holidays such as New Year's and Christmas. You should visit this excellent restaurant if you find yourself in Adana. This bar is situated in Cemalpaşa, in the district of Evketiye, next to Vali Yolu Cd.
La Noche Gastro Pub is one of Adana's finest bars, with a bright neon light experience and comfy bar seats. La Noche Gastro Pub, situated in Güzelyal on Turgut Ozal Blv, is quite close to Hayal Kahvesi. Furthermore, the meal is quite good, and the quality and the cost are extremely reasonable.
This is the place to go if you like eating wonderful bar food and listening to terrific music since both are available here. Furthermore, the personnel is pleasant and will usually react to your demands, provided the place is not too packed.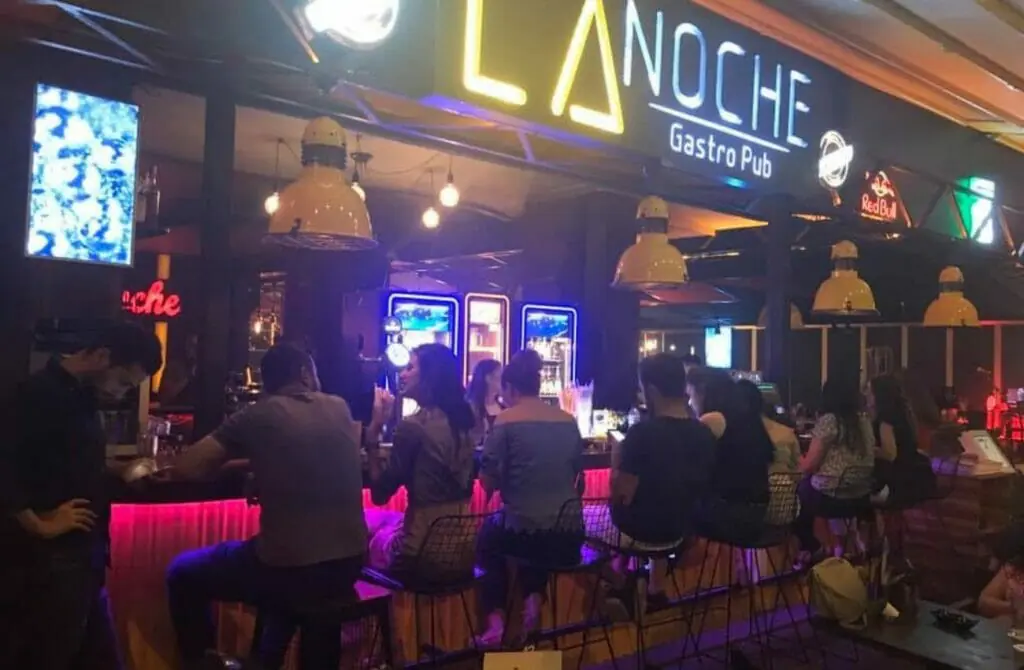 LGBT Rights in Adana, Turkey
Although LGBT rights in Turkey are regarded as comparatively advanced compared to the majority of other Muslim-dominated nations, people who identify as lesbian, gay, bisexual, or transgender (LGBT) confront legal hurdles that citizens who do not identify as LGBT do not face.
The Ottoman Empire, the predecessor of the modern-day Republic of Turkey, issued a new penal code in 1858 that did not include any particular provisions criminalizing homosexuality, sodomy, or koceklik. This was the first time in the country's history that such a transformation had occurred (young male slave dancers).
The Napoleonic Code heavily influenced the Ottoman Penal Code of 1858 as part of larger revisions implemented during the Tanzimat period. These changes were made. Since 1951, LGBT people have had the right to seek shelter in Turkey under the Geneva Convention; nevertheless, same-sex couples do not enjoy the same legal rights as heterosexual couples.
Transgender people could change their gender identification in official documents since 1988. Although legal rights against discrimination based on sexual orientation, gender identity or expression, or both have been discussed, they have yet to be legislated.
In Turkey, anti-discrimination law does not presently protect lesbian, gay, bisexual, transgender, and queer people in the public or private spheres. Despite efforts by various opposition parties to pass laws providing gay and transgender people with the right to legal protection, this remains the case.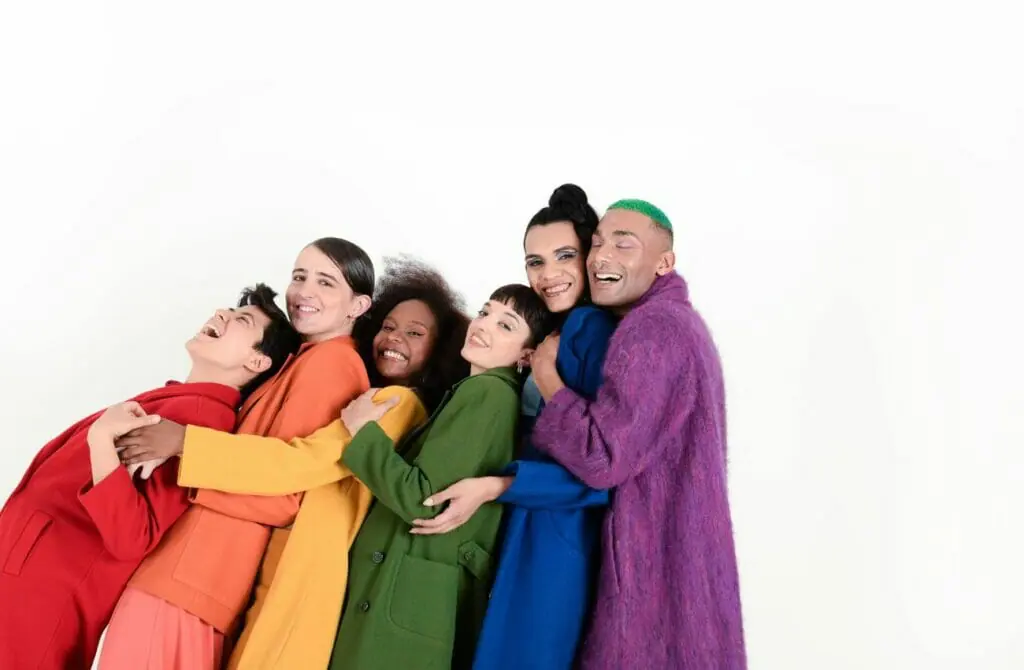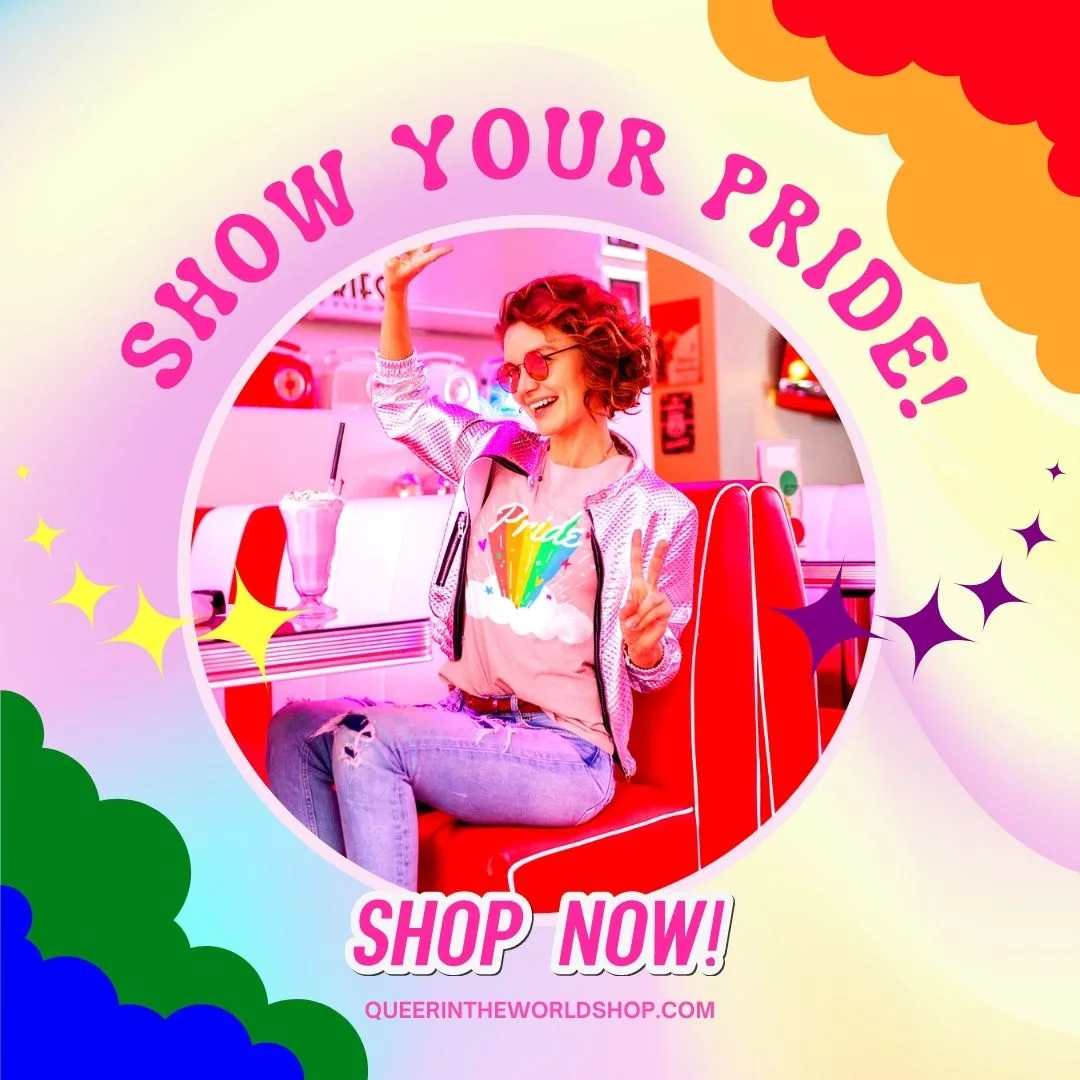 Gay Map Of Adana
Finding it hard to envisage where everything is in Adana? Hopefully, this queer-centric map helps where we have marked all the bars, clubs, parties, hotels, saunas, massages, and more will help you stay in the spot best suited to you!