Often called the "Manchester of South India" due to its flourishing textile industry, Coimbatore is one of the major metropolitan cities in the Indian state of Tamil Nadu. Known for its proximity to picturesque hill stations like Ooty, Coimbatore sees a lot of travelers and tourists throughout the year.
This industrial hub may not seem like a lot at first glance, but it has more than what meets the eye. Also spelled as Koyamputhur and sometimes shortened as Kovai, the city of Coimbatore is the second largest city in Tamil Nadu. It offers tourists many exciting and interesting attractions, from a 112 feet tall bust statue to beautiful nature spots where you can relax and breathe.
This city, tracing its existence to before the second century, holds a significant place in India's history. With ancient architecture and modern industrial hubs coexisting in the city, Coimbatore effortlessly bridges the gap between the past and the present.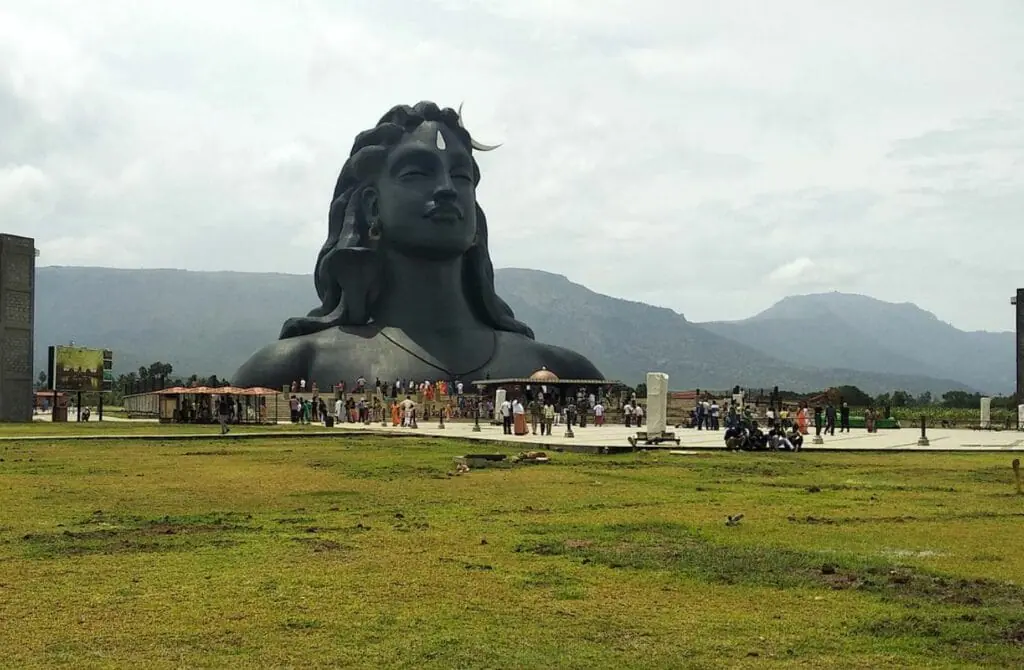 While the older generation in the city has not fully accepted the queer community yet, there has been considerable progress in how the LGBTQ community is viewed, especially after the decriminalization of homosexuality in India in 2018.
The younger generation is becoming more and more vocal in their attempts to spread awareness about the queer community in the city. Gradually, through the annual pride walk, screenings of queer documentaries and other public events, queer individuals are beginning to unapologetically be themselves.
Coimbatore ticks off everything one would want in a relaxing vacation. When you do come here, locals will give you one piece of advice, "You cannot leave Kovai without trying Annapoorna's heavenly food!"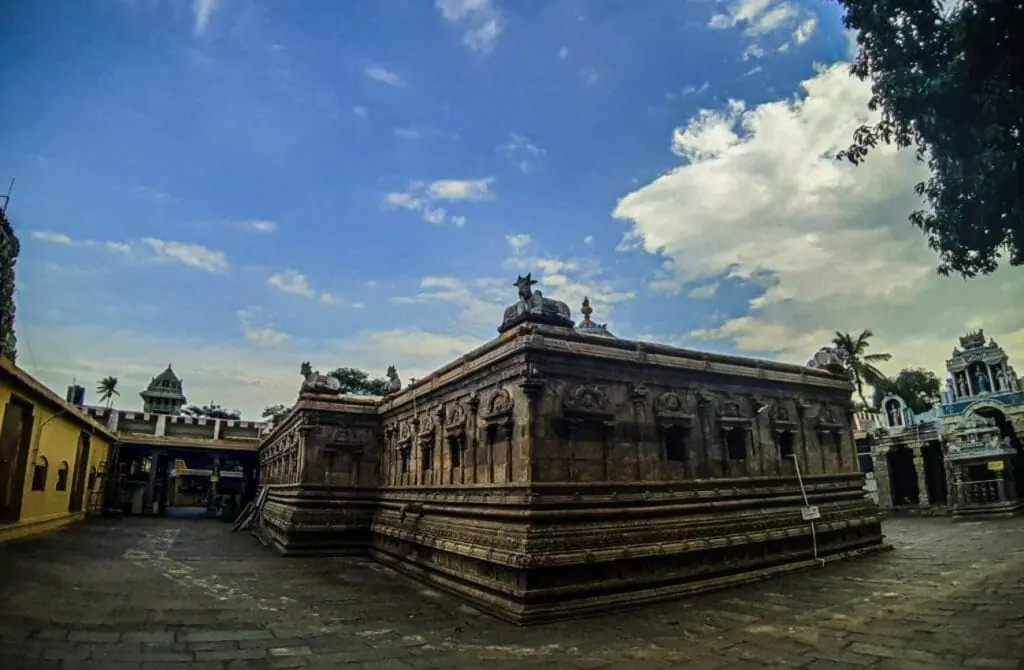 In this article we will cover...
Attractions in Gay Coimbatore, India
Welcome to Gay Coimbatore, darling! While the city may not be the most welcoming to the queer community, fear not! There are still plenty of fabulous things for you to do while keeping things low-key. First and foremost, you simply must visit some of the city's most iconic landmarks and attractions, dahling!
Take in history and culture by visiting museums, art galleries, and historical monuments. And don't forget to marvel at the stunning architecture, explore parks and gardens, and indulge in the local cuisine. But that's not all, darling! Gay or straight, there's always something to do in Gay Coimbatore. Immerse yourself in the local culture by attending cultural events like festivals, concerts, and shows.
In India, LGBT rights have made some significant strides in recent years, but many issues remain. In 2018, the country's Supreme Court overturned a colonial-era law that criminalized homosexuality and in 2023, the legal battle for same-sex marriage heated up, but societal attitudes towards LGBTQ+ people remain largely conservative.
Discrimination and violence against queer individuals still occur, and there is still a long way to go regarding legal and societal acceptance.
As a queer traveler in India, exercising caution and being mindful of your surroundings is important. While larger cities like Mumbai and Delhi have more visible LGBTQ+ communities and venues, it is still important to be discreet in public spaces outside of these areas.
Holding hands or displaying affection in public may draw unwanted attention or negative reactions. Knowing local customs and dress codes is important, especially if visiting religious sites or rural areas. It's always best to err on the side of caution and respect the local culture.
Trust us; there's always something fun and exciting happening in this fabulous city. Remember, discretion is key in a city that's not always welcoming to our fabulous community. So, keep it lowkey and enjoy all the wonderful things Gay Coimbatore offers!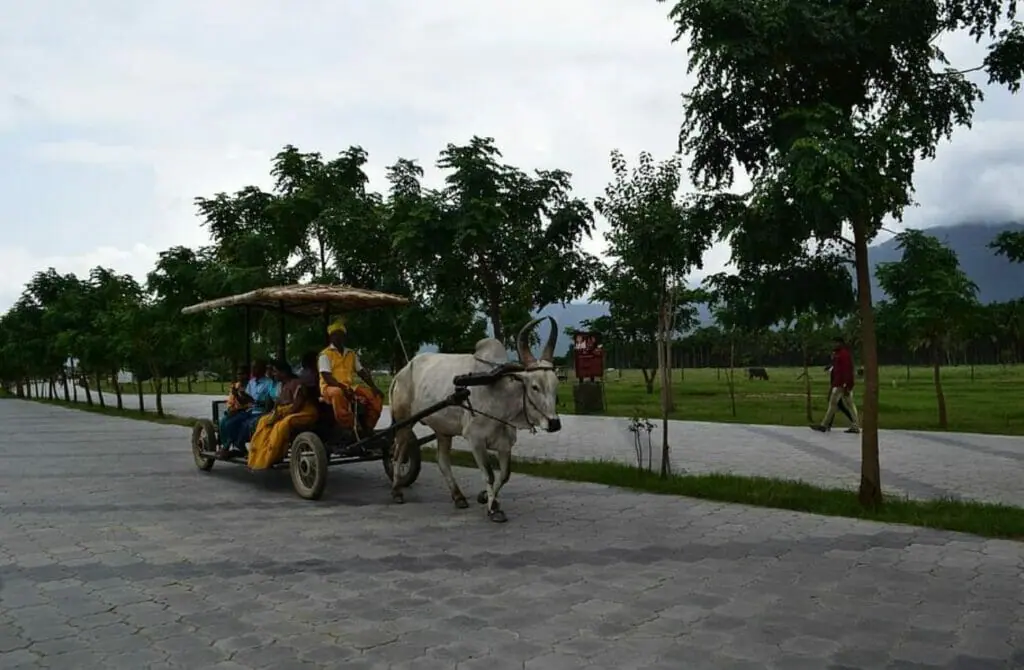 Eachanari Vinayagar Temple
This magnificent 16th-century temple is one of the most impressive attractions in the city. The splendid architecture and serene ambiance of the Eachanari Vinayagar Temple attract scores of devotees as well as tourists every day.
The elegance and intricacy of the architecture are sure to leave visitors awestruck. Dedicated to Lord Ganesha, a major god in Hindu culture, this temple is a major spiritual landmark of Coimbatore. The Eachanari Vinayagar temple is a must-visit for anyone visiting the city of Coimbatore!
Marudhamalai Temple
Another splendid work of architecture, Marudhamalai temple is one of Coimbatore's most popular religious destinations. Nestled in a lush green milieu on the Western Ghats, this temple was built in the 12th century. The temple is also known as "Subramanya Swami Temple" because it is dedicated to Lord Murugan, aka Subramanya. Every tourist in Coimbatore should visit this beautiful temple.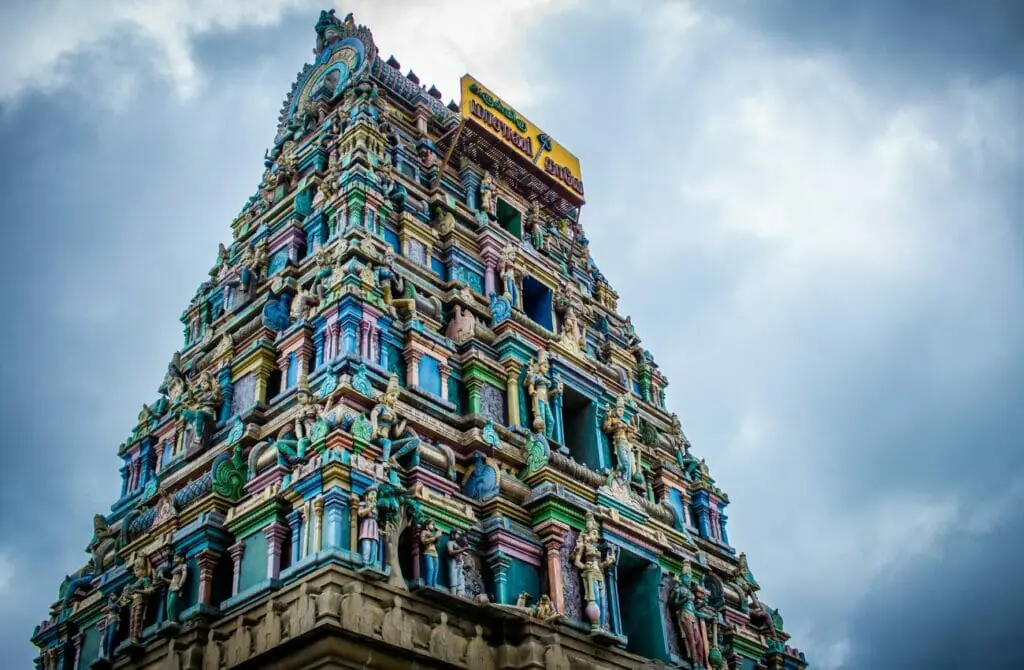 Kasthuri Sreenivasan Art Gallery and Textile Museum
Being called the "Manchester of South India", Coimbatore has always been known for its textile industries and cotton production units. The Kasthuri Sreenivasan Art Gallery and Textile Museum house an aesthetically designed art gallery that showcases work by established and upcoming artists and a textile museum that showcases the evolution of the textile industry in India.
This museum will take you back in time and give you a glimpse of the journey of how people progressed from spinning wheels to new-age sewing machines. Make sure to visit this art gallery and museum if you're in Coimbatore!
Adiyogi Shiva Statue- Isha Yoga Complex, Coimbatore
Recognized as the largest bust sculpture in the world by the Guinness World Records, The Adiyogi Shiva Statue is located in the Isha Yoga Complex in Coimbatore. This steel statue of Lord Shiva is 112 feet tall, dwarfing everything in sight.
The statue was designed by the famous spiritual-cum-yoga guru Sadhguru, the founder of Isha Yoga. The Adiyogi Shiva Statue was constructed to inspire and promote yoga, representing 112 ways to attain inner well-being and self-transformation. This jaw-dropping statue is a sight you cannot miss while visiting Coimbatore.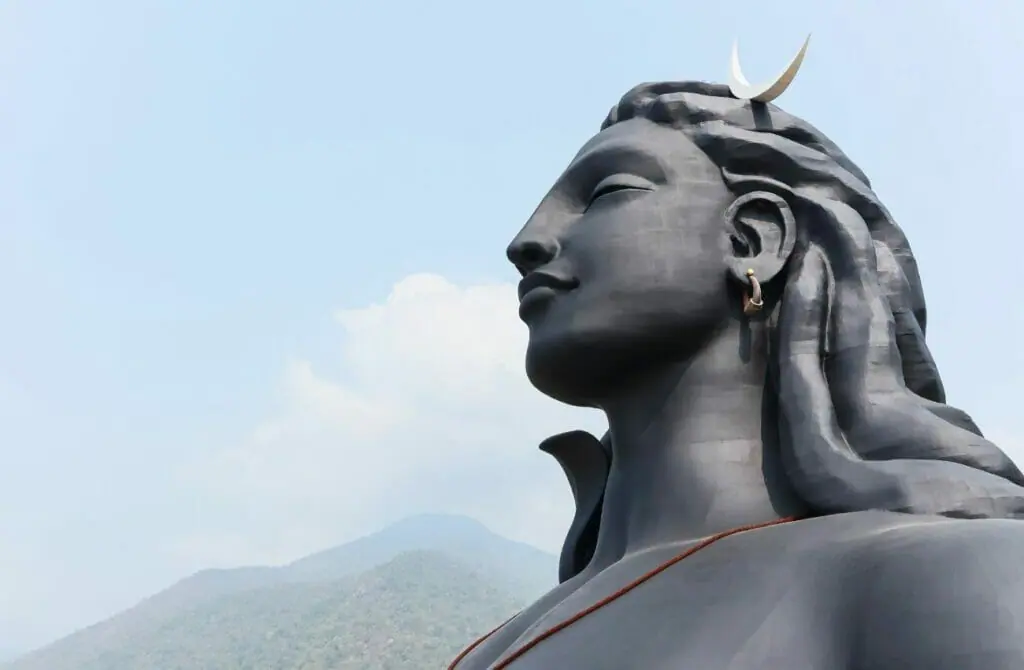 TNAU Botanical Garden
If you are a nature enthusiast or just a person who enjoys looking at nature, you will love visiting the beautiful TNAU Botanical Garden. This huge garden is situated within the famous Tamil Nadu Agricultural University (TNAU) Campus, which gives the botanical garden its name.
The breathtaking garden features an astounding variety of trees and plants. The Covai Flower Show, hosted on the campus in January every year, is quite famous and attracts many people. If you are in the area, this place is worth visiting!
GeDee Car Museum is one of Coimbatore's most interesting places to visit, not just for car freaks but also for the average person. Visitors can take a look at various German, Japanese, Indian, British, American, and French cars that have been kept in excellent condition.
At GeDee Car Museum, you can witness various famous electronic gadgetry and scientific inventions from the 1950s till now. GD Naidu, named after the museum, was a visionary and an industrialist. The place is said to have resulted from his efforts. The place also has a science museum that highlights Naidu's contributions and works.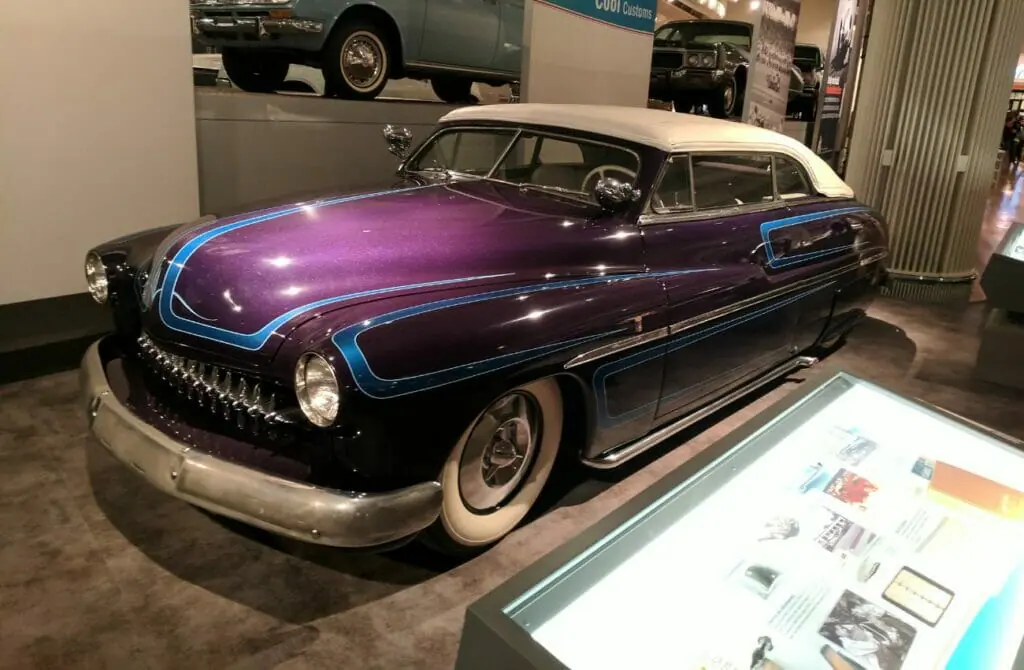 Hill Station tour from Coimbatore to Valparai
This region is known for its scenic hill stations and attractions like majestic waterfalls and dams. This private, chauffeured tour will be a comfortable way of traveling from Coimbatore to Valparai and back, visiting all the picturesque hill stations in between through a guided tour. This hill station tour from Coimbatore to Valparai will be one you will enjoy!
Nehru Park
One of the most popular landmarks in the city, Nehru Park, houses a massive statue of Pandit Jawaharlal Nehru, the first Prime Minister of India. The park is known for its well-manicured gardens, jogging tracks, swings, meditation, and yoga spaces. Nehru is the perfect place to unwind and picnic with friends and family.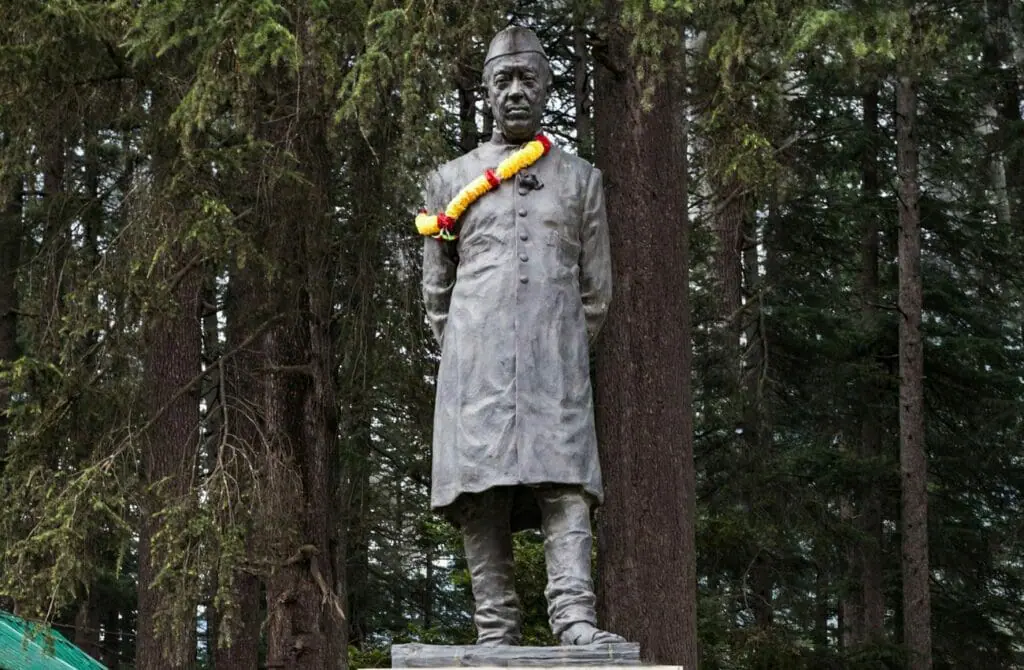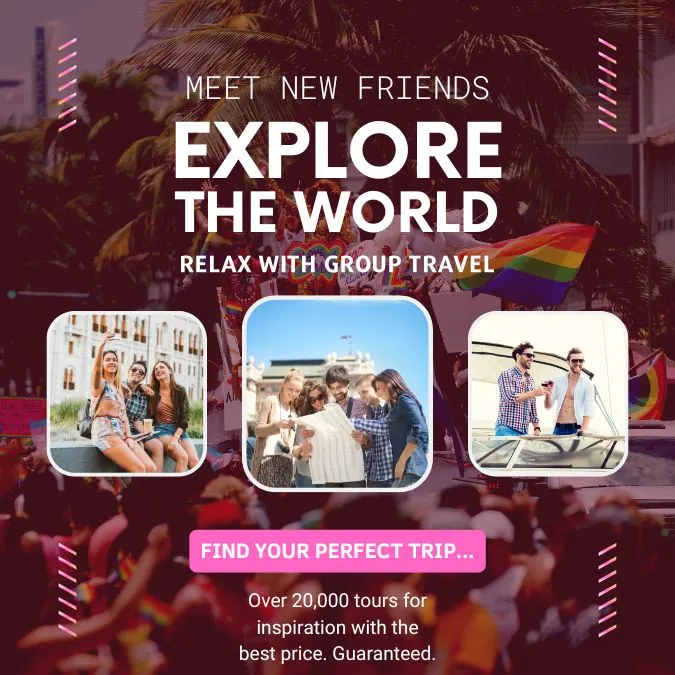 Ukkadam-Valankulam Lake
Ukkadam-Valankulam Lake is a picturesque and serene setting where you can unwind a take a break from the fast-paced life we live every day. Witnessing the sunset with your partner or loved ones beside a serene lake while flocks of birds fly overhead sounds like a magical experience indeed.
You can make such memories at this beautiful place and take amazing pictures to capture them. A very famous spot in the city, this lake should be on your list of must-see spots in the city, especially with your partner.
Coimbatore Rainbow Pride Parade
Coimbatore only started organizing its annual pride parades in the city recently, the first parade ever being held in 2019. This was a historic moment in the city's queer history as this major milestone was passed.
Despite being a relatively new movement, the "Coimbatore Rainbow Pride March" participants do not hold back in their enthusiasm and vivacity. They are working hard to spread awareness and break down barriers in Lucknow, advocating for rights for LGBTQ+ individuals.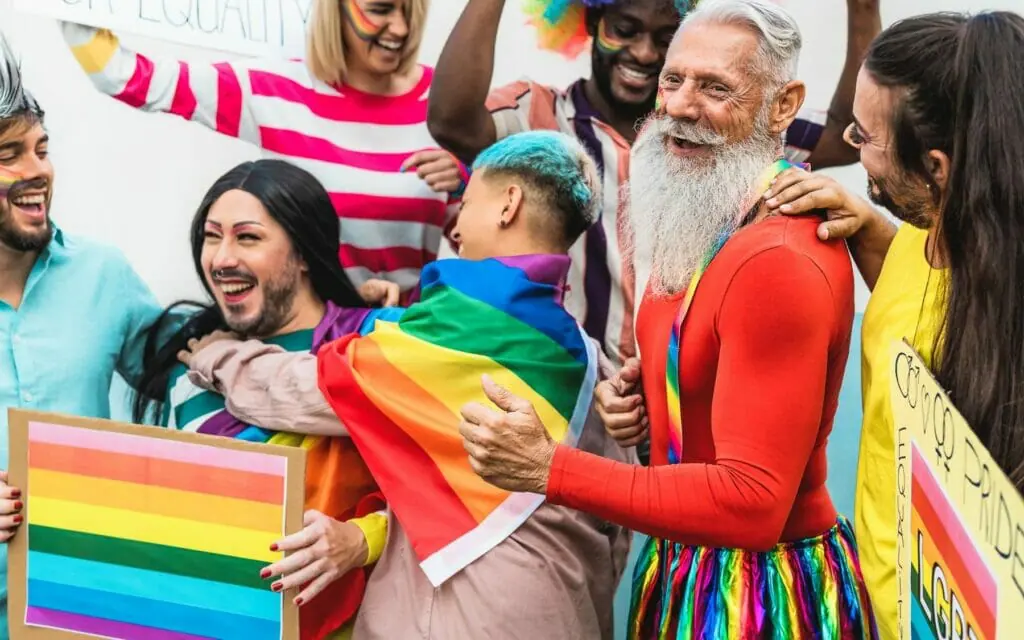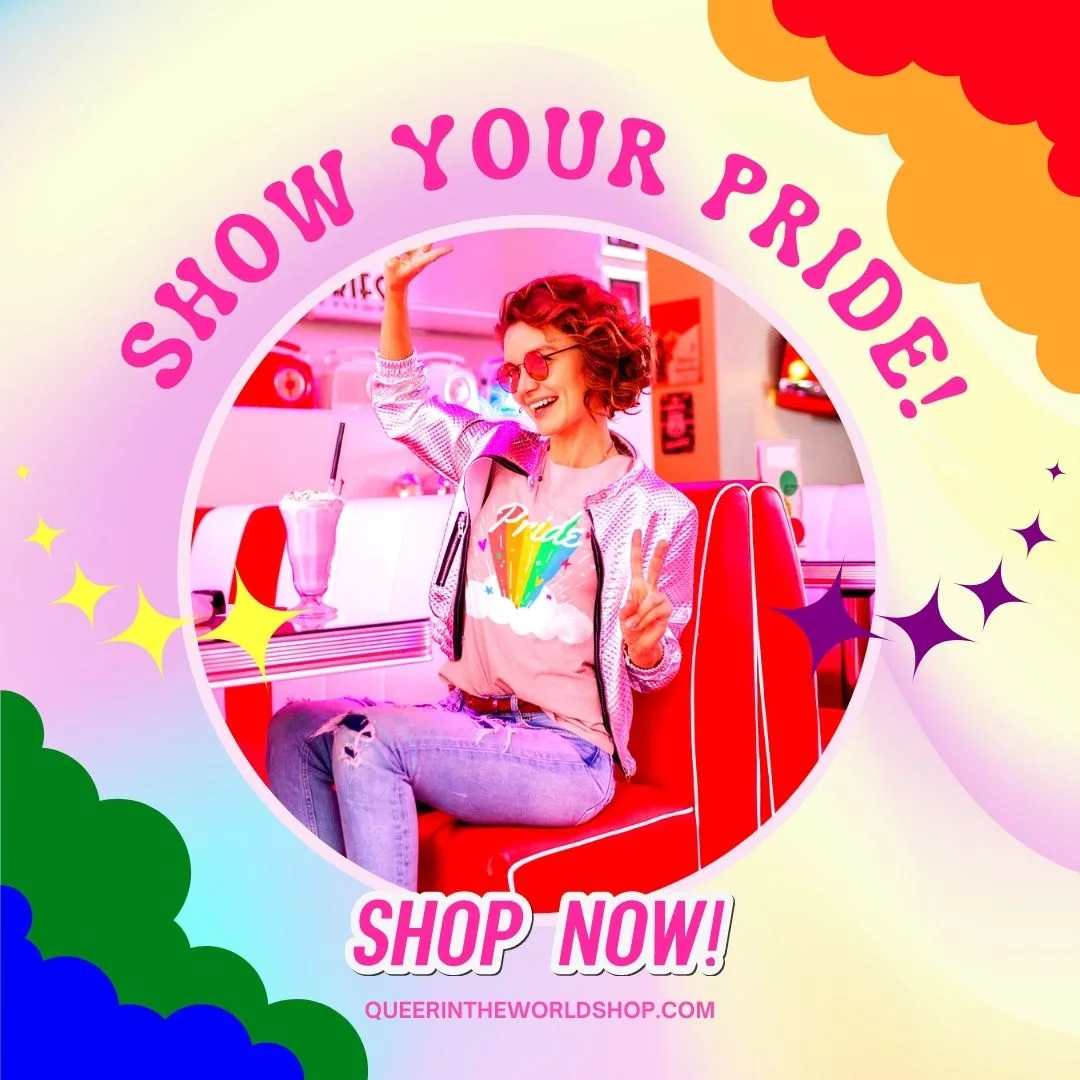 Gay-Friendly Hotels and Hostels in Coimbatore, India
Don't wait another minute to book your stay at one of Coimbatore's most fabulously queer-friendly hotels! While many establishments in town might not welcome our rainbow family, these hotels have all pledged to embrace our queer spirit with open arms.
From non-discrimination policies to LGBTQ+ resources and amenities, these hotels go above and beyond to create a safe and inclusive environment for all guests who identify as LGBTQ+. And if you're looking for a place to stay in an area known for being LGBTQ+ friendly, these hotels have got you covered too.
In addition to the locally-owned gay-friendly accommodations in Coimbatore, international hotel chains can also be great options for LGBTQ+ travelers. Many of these chains have implemented policies and training programs to ensure that their hotels are welcoming and safe for LGBTQ+ guests.
They may also have LGBTQ+ affinity groups within the company, which can help to promote a culture of inclusivity and support for queer travelers.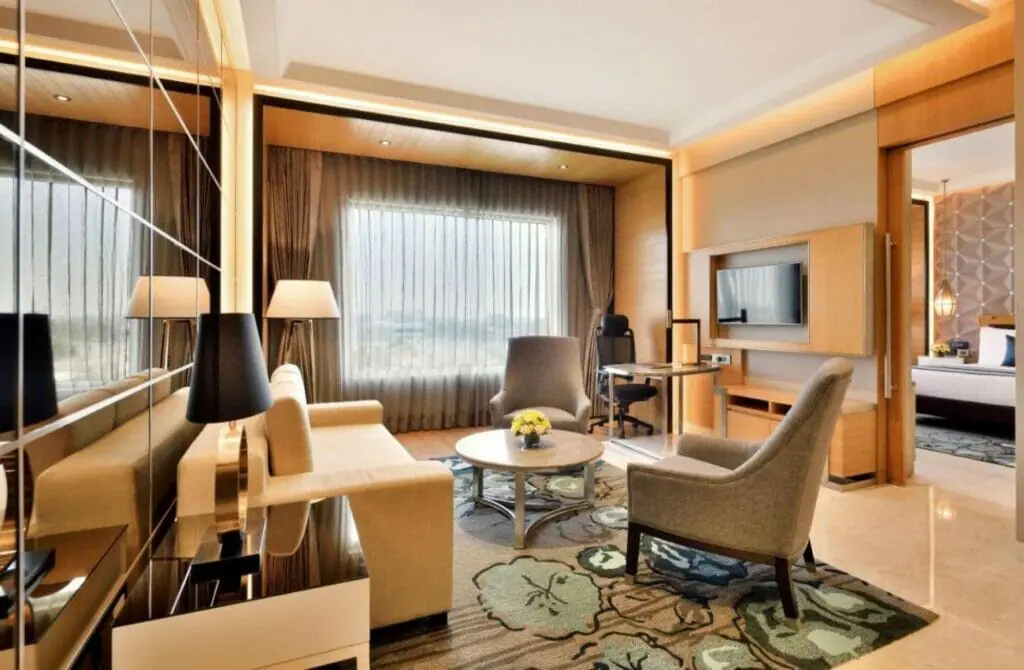 Moreover, international hotel chains are often known for their high-quality amenities and services, which can provide a more luxurious and comfortable stay for LGBTQ+ travelers. With a global presence, these chains can also provide a sense of familiarity and consistency for queer travelers who may be navigating unfamiliar destinations.
Whether you choose a locally-owned gay-friendly accommodation or an international hotel chain, it's important to do your research and choose a place that will make you feel welcome and comfortable during your stay in Coimbatore.
So why wait? Book now to experience the comfort, luxury, and acceptance these gay-friendly hotels in Coimbatore offer. With options to fit every budget and preference, you're sure to find the perfect home away from home.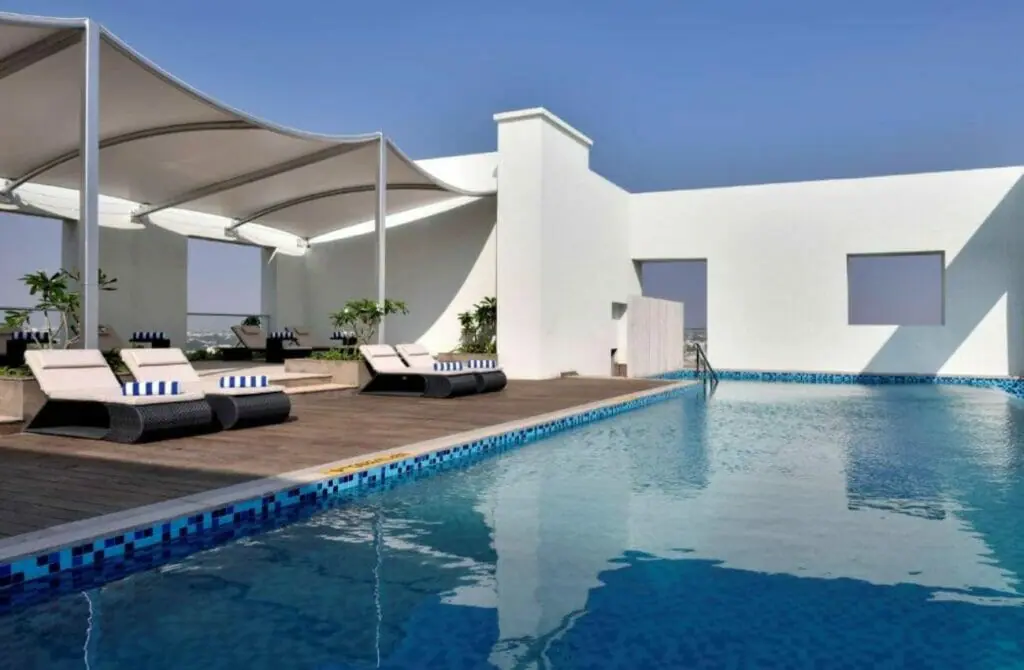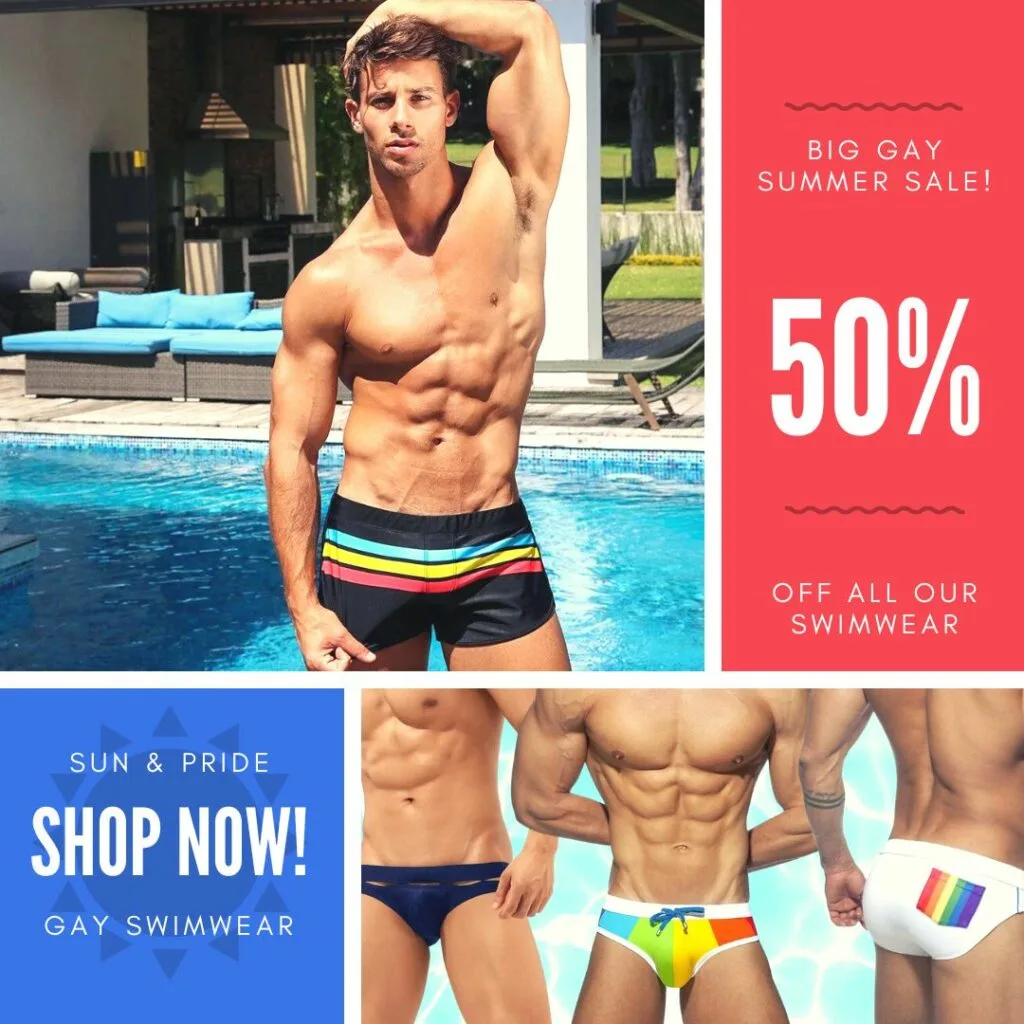 A stunning property with a rooftop pool and poolside bar, Radisson Blu Coimbatore is a famous 5-star luxury hotel. The hotel has 135 rooms with business as well as recreational facilities, depending on the guest's needs. The on-site spa is especially famous for its wide range of services, from body scrubs to deep-tissue massages for complete relaxation.
The hotel's proximity to the airport and the railway station makes it a great option for travelers. Furthermore, guests also have easy access to famous tourist attractions like the GeDee Car Museum and the Puliakulam Vinayagar Temple, as well as a variety of dining options.
The hotel has 2 on-site restaurants, a cake shop, and a tea lounge. In addition to the rooftop pool, guests can visit the sauna, the fitness center, the beautiful garden or the terrace. A stay at this 5-star restaurant is guaranteed to give you a luxurious time!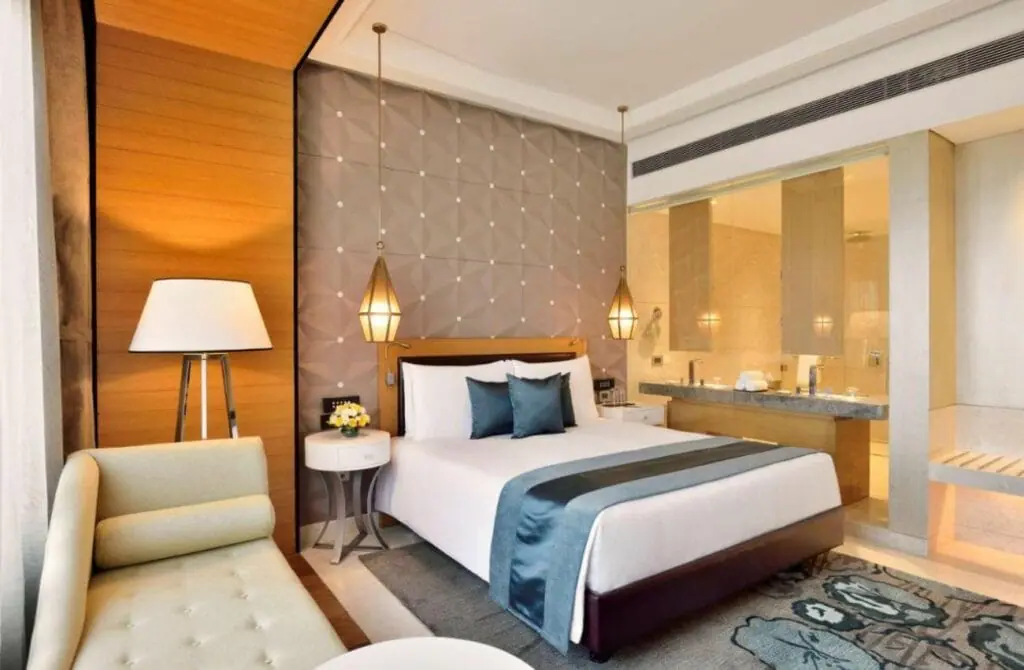 With an exterior that will leave anyone with their jaw hanging, Vivanta is a 5-star hotel in Coimbatore, equipped with luxurious amenities that match no other. The outdoor rooftop swimming pool is stunning, lined with poolside loungers where guests can enjoy a drink and relax while they enjoy the sun.
The interior of the hotel is no less than the exterior, with tastefully furnished rooms of different sizes, a sauna, a hair salon, a spa and a steam room, along with a 24-hour fitness center. Located in a great area, the hotel is close to the city's railway station as well as famous tourist attractions, making it easy for guests to explore Coimbatore.
Vivanta Hotel's on-site local and international cuisine restaurant, Tease Bar, and other bars are famous for their delicious food and drinks. This property is worth considering if you want a luxurious experience!
Fairfield by Marriott Coimbatore ☆☆☆☆
Conveniently located a short drive from the Coimbatore airport, Fairfield by Marriott Coimbatore is an amazing 4-star hotel where a comfortable stay is guaranteed. A modern airport hotel located in a commercial area of the city, guests have easy access to casual eateries in the vicinity in addition to important business spots like the Tidel Park IT SEZ.
Famous religious tourist attractions like the Puliakulam Vinayagar Temple and ISKCON Coimbatore are located within a small distance. With a modern, minimalist exterior, this hotel has an on-site restaurant and cafe with international cuisine, Kovai Kitchen, and a well-stocked bar, Resto Bar.
The property has a beautiful garden, and free wifi is available to all guests. With a great rating from guests, Fairfield will make your stay comfortable and hassle-free.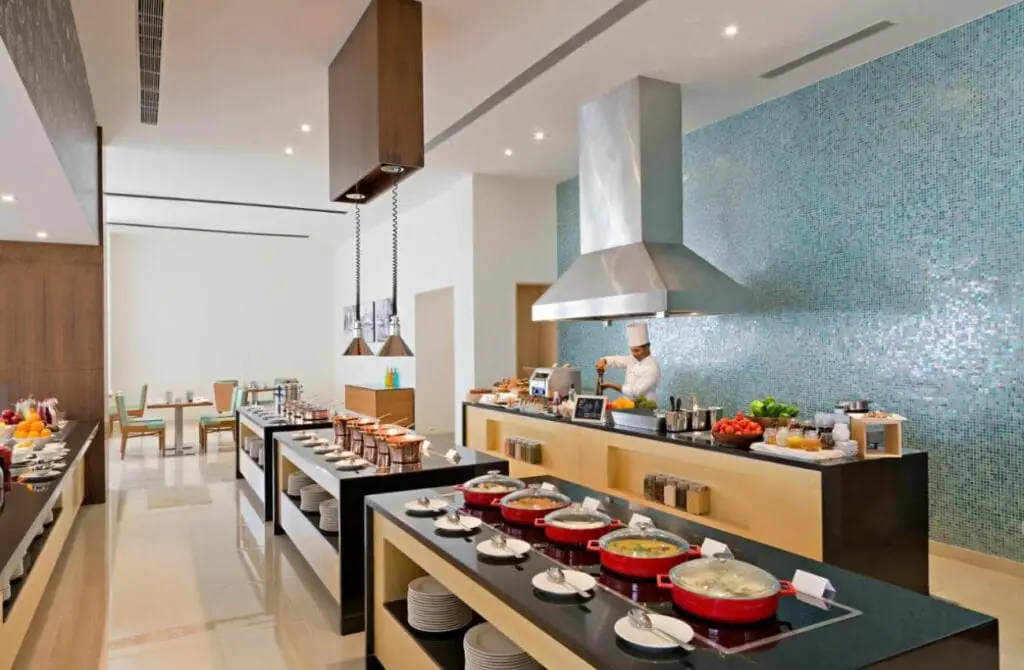 Decostel Backpackers, Coimbatore
A great option for travelers on a budget and those staying for long periods, Decostel Backpackers, is one of the best hostels in Coimbatore. With funky decor and colorful living spaces, the rooms are spacious and clean, with comfortable bunk beds for guests.
The hostel gives visitors a homely feeling and a sense of camaraderie among the people staying there. The hostel is located near some famous attractions, such as the Isha Yoga Complex and the beautiful hill station of Ooty. The costs are extremely affordable, and your stay will be comfortable and hassle-free.
ibis Coimbatore City Centre Hotel ☆☆☆
As its name suggests, ibis Coimbatore is located in the city center, which makes it easy for guests to explore the beautiful city. It is a great option for travelers looking for affordable accommodations in the city as this 3-star hotel has all the amenities one would want. Major attractions in the vicinity include the interesting GeDee Car Museum, St Anthony's Church, Kovai Kutralam Falls, and famous temples.
In addition to the numerous cafes and restaurants in the area, the property has its own on-site restaurant and cafe, along with a bar. The terrace is especially famous among guests for its beautiful view. If you are looking for an affordable hotel with great amenities, ibis Coimbatore City Centre is the property for you.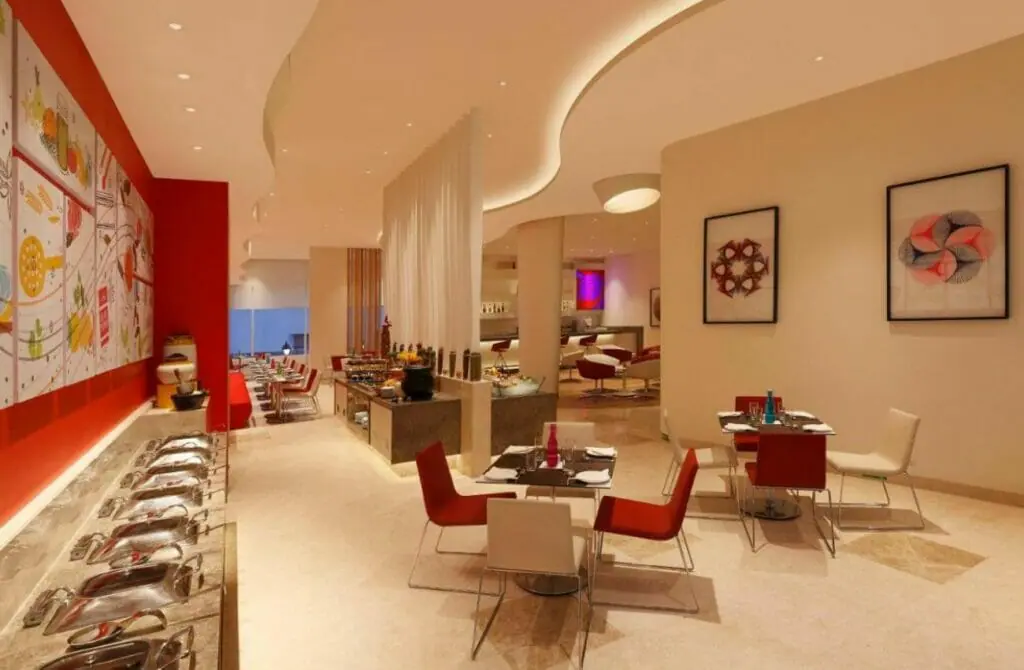 Gay Nightlife in Coimbatore, India
With plenty of high-end restaurants, bars and clubs opening up in the city every year, there is no dearth of good places to hang out with your friends and let loose. Coimbatore's nightlife scene offers a variety of options for everyone, from sit-in bars to pubs where you can dance and from affordable local haunts to posh pubs for a special night out.
To this day, only the top metropolitan cities of India, like Bangalore, Mumbai, Delhi, Kolkata and Pune, have active gay nightlives. Smaller cities like Coimbatore are still in the process of integrating queer individuals into society and accepting them for who they are.
Thus, while Coimbatore does not have nightlife for queer individuals, it has spaces where they can feel at ease without any threat of violence or judgment. The places on this list have been chosen based on reviews by guests and their level of hospitality. Queer travelers can visit these bars and clubs and have a great night out.
Here is a list of the top pubs and clubs you should visit to enjoy Coimbatore's nightlife to the fullest!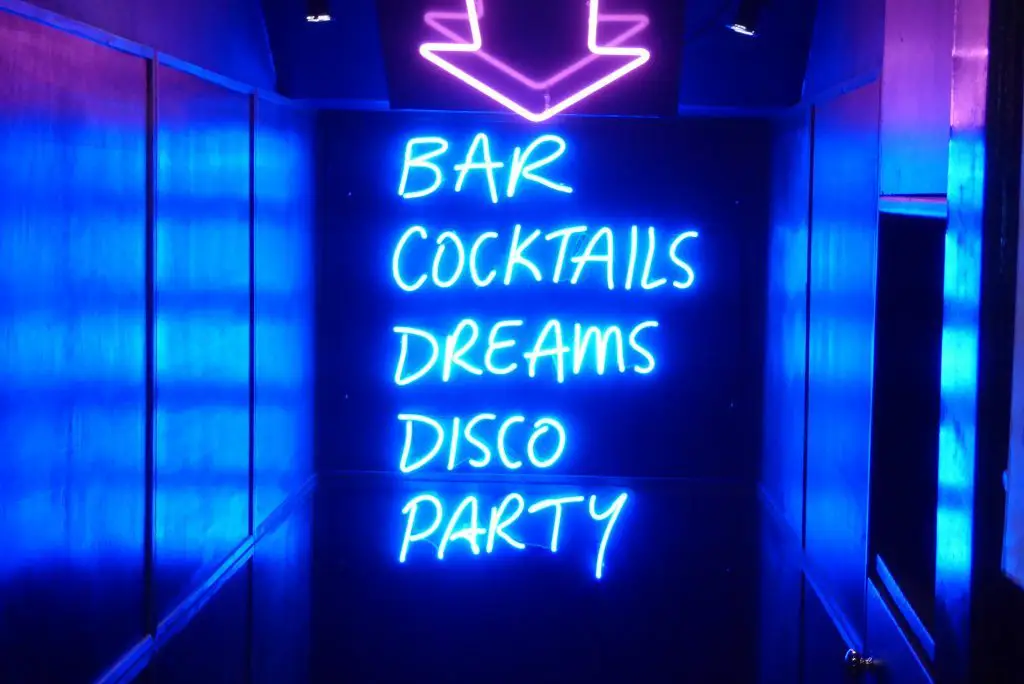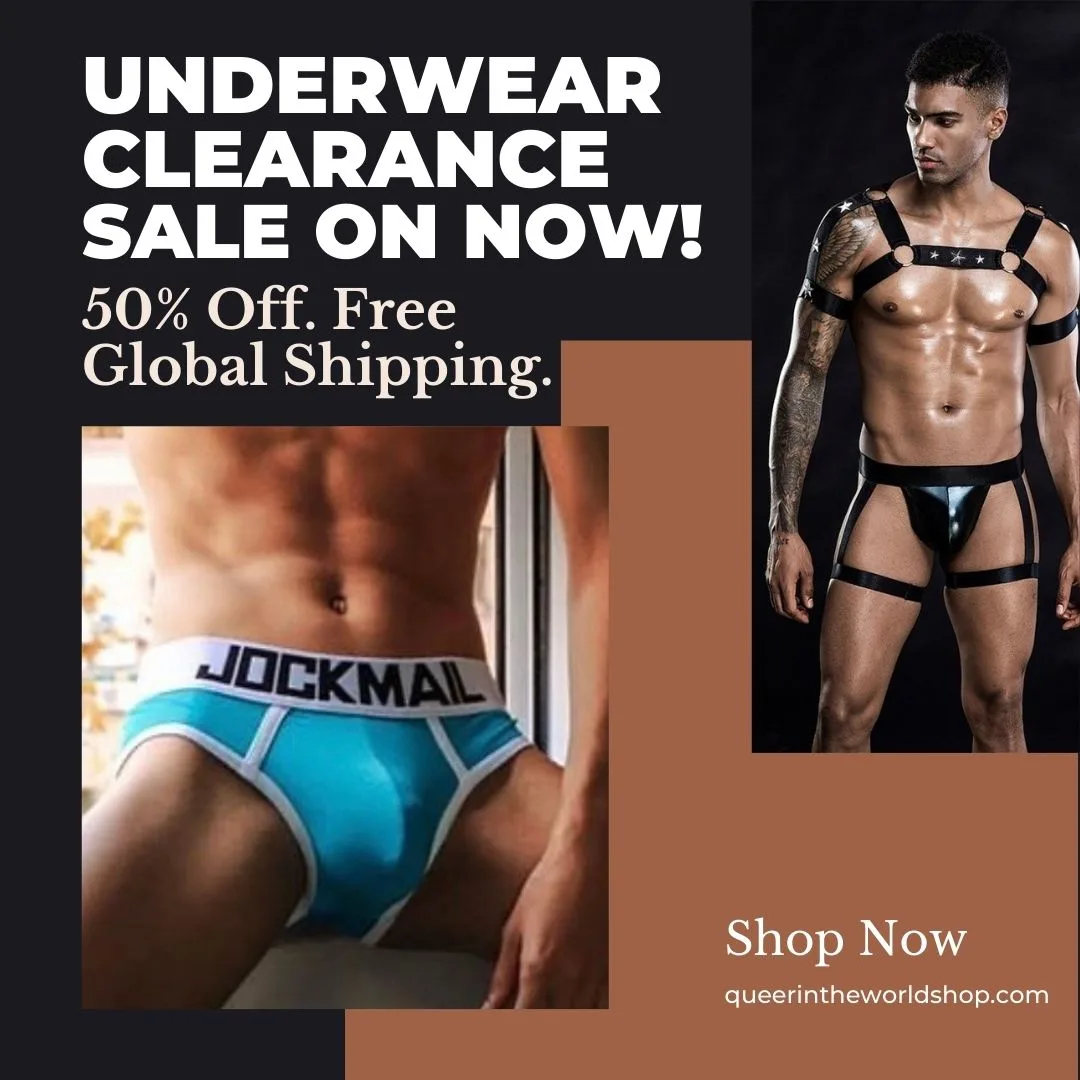 Z Bar (Zone by the Park Hotel)
A funky and contemporary bar, Z Bar or Zone is regarded as one of the best pubs in the city of Coimbatore. For everything from the decor and music to the food and drinks, this bar is a one-stop destination that provides partygoers with a unique experience. Its yellow and black interiors and Art Deco items give it a chic and modern ambiance.
The pub has a full-service bar with mouthwatering finger food, and the DJ keeps the dance floor alive with the most popular tunes of the day. A night at the Z Bar will surely have you dancing the night away with delicious food and drinks.
One of the city's classiest and most high-end pubs, Tease Bar is primarily favored by travelers from outside, especially international tourists. The decor of the bar matches the standards of Vivanta, the 5-star hotel.
The abstract sculpture and chandelier decorating the place and the luxurious island bar give the place a sophisticated feeling and make you feel like you have arrived in an upscale Parisian club. Tease's extensive bar menu, ranging from fine international beers and wines to single malts and premium spirits, is famous throughout the city for its high quality.
So, if you are looking for a date night with your partner or a place where you can really dress up and dance the night away, there is none better than Tease.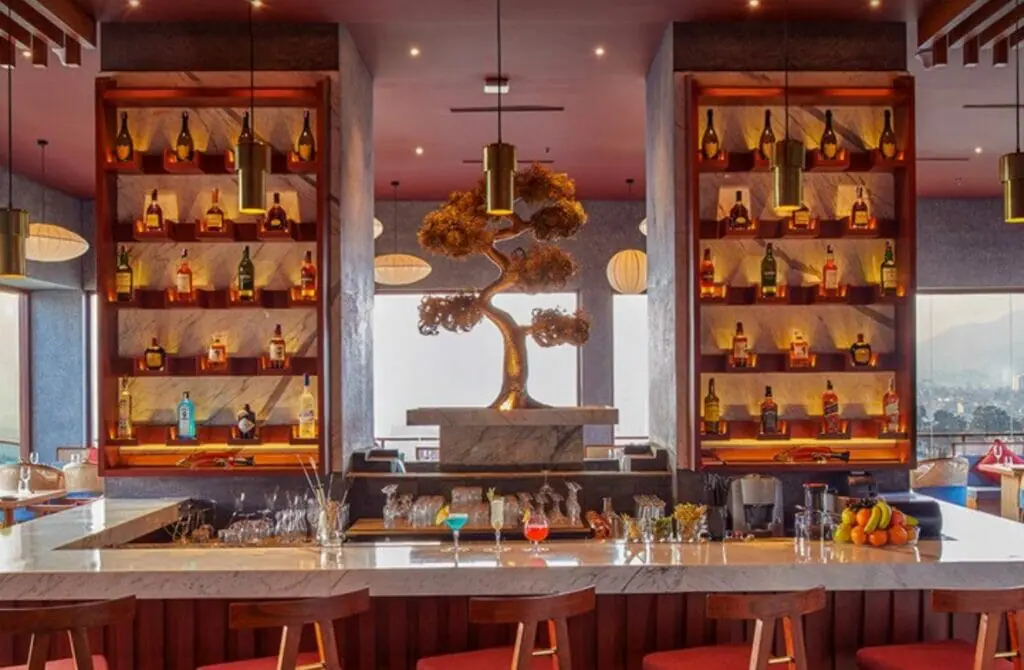 Flames
(Temporarily or permanently closed. If you know something, please suggest an edit.)
If loud blaring music and people packed together on the dance floor aren't your cups of tea, and you would simply like to relax and hang out with your friends, Flames is the place for you. One of the few pubs in Coimbatore with a simple and minimalistic vibe, Flames is known for its lip-smacking food and wide range of drinks.
While the pub is not known for its DJ nights or lively dance floor, it is a low-key place where you can enjoy a quiet night out with your friends. Its signature cocktails are Mai Tais and Cosmos, with more great selections on the drink menu. Flames Bar's food and drinks are worth a try!
The stunning and unique decor of Black Box is what truly sets it apart from all the other clubs of Coimbatore. As its name might suggest, Black Box's ambiance is dark and edgy, with accent colors that pop in the dark. Besides the amazing interior design, the club is famous for its great food and bar menu.
The full-service bar is always stocked with a wide range of amazing cocktails and mocktails that will help you loosen up and relax after a long day. Occasional DJ nights keep the dance floor alive; Black Box also has free wifi if that isn't attractive enough. Truly a sight to behold, this club should be on your itinerary in Coimbatore.
The Cotton Bar – Welcomhotel Coimbatore
Perfect for foodies and party lovers, the Cotton Bar is a gem of a club in the ITC Welcomhotel. The place has a relaxed, warm and sensual atmosphere that is ideal for date nights and celebrations. This club features the best collection of malts, spirits and wines, served with mouthwatering food.
This club is not just famous after the sun goes down; it is also known for its Sunday brunch buffet with unlimited beer. Also, if you are a wine and whiskey aficionado, then The Cotton Bar will be your haven. Before you visit the place, make a reservation and remember that the dress code here is smart casual.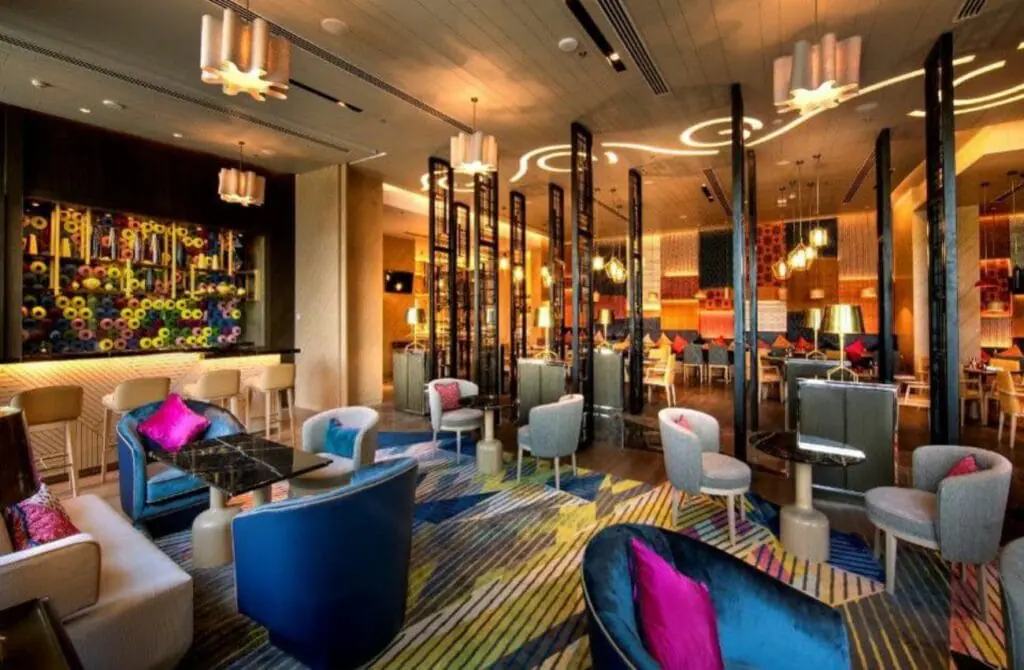 One of the best nightclubs in Coimbatore, Bike & Barrel is an English-themed pub that is famous for its range of classic and state-of-the-art alcoholic drinks. Various delicious dishes also complement the bar menu. This pub also has lesser crowds and stunning themed decor that adds to its charm.
The in-house DJ plays songs that uplift your spirits and make you want to let your hair down on the dance floor. Trendily decorated, the interior of this English pub in Coimbatore will surely give you a night you won't forget!
A high-end club that requires prior reservations and has a smart casual dress code, Latitude 11 in Coimbatore is said to be at par with some of the top clubs in many Indian metropolitan cities. Locals claim this club's decor, music, and bar menu remain unmatched.
The service and quality at this posh club are immaculate, justifying the slightly higher prices on the menu. As a part of Le Meridien Hotel, the quality of this club is no less than that of the luxury hotel. Treat yourself and your loved ones to amazing food and drinks at Latitude 11 when you visit Coimbatore!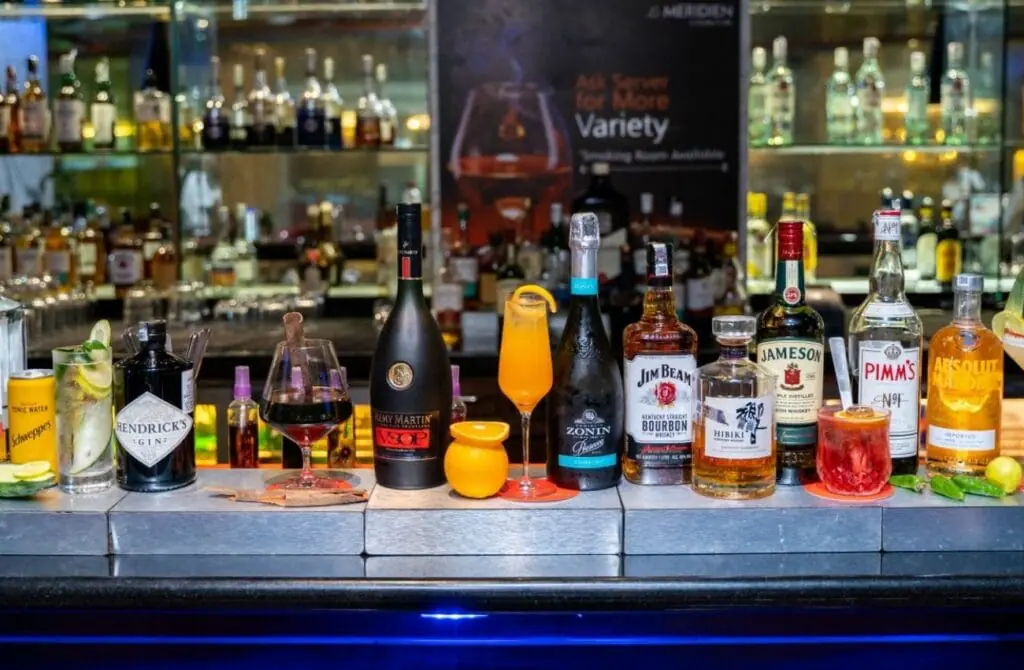 Pitstop is a famous sports bar with an electric and eclectic ambiance. A fun sports bar with live screenings of sports matches along with amazing drinks and food, this themed sports bar is one of the must-visit spots to experience Coimbatore's nightlife at its finest. While it may not be a dance club with a lively dance floor, Pitstop's atmosphere is always vibrant and bubbly with laughter.
This sports bar's full-service bar serves all types of imported and domestic liquors. When it comes to the food options, the finger food they serve is delicious. Even if you are not a hardcore sports fan, Pitstop is the perfect place to unwind and have fun with your friends.
Located in Coimbatore Central, Underworld is a famous lounge bar where you can have a great time with friends and family. Good music, amazing food and funky decor are factors that make this bar popular in the city.
Underworld is especially known for how the DJ keeps the dance floor alive while partygoers shake a leg to the most popular tunes of the time. The bar also hosts live shows regularly, which attracts a large crowd.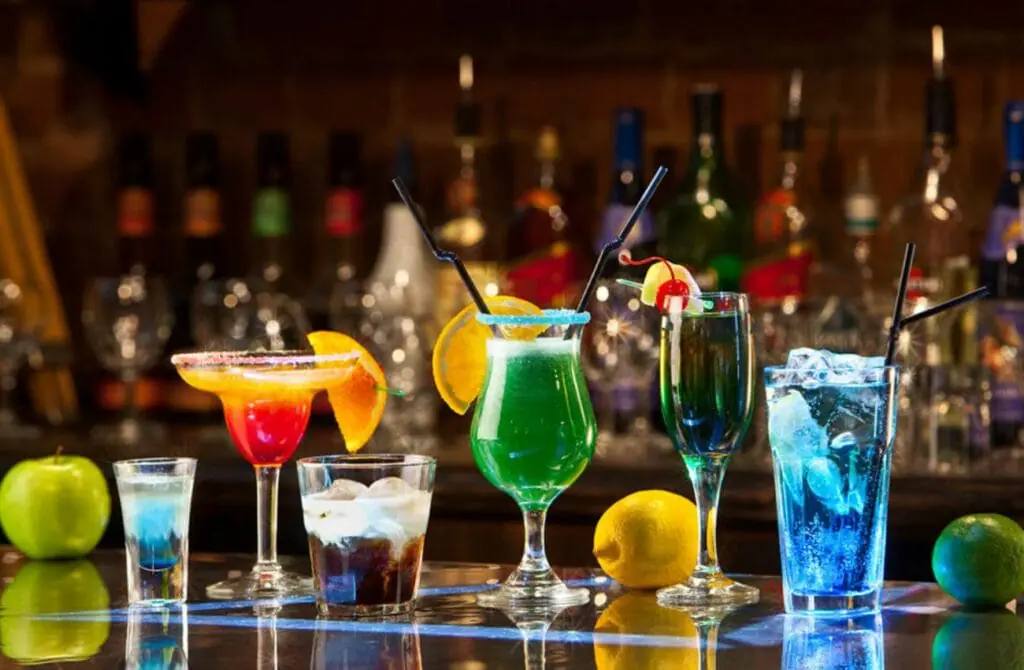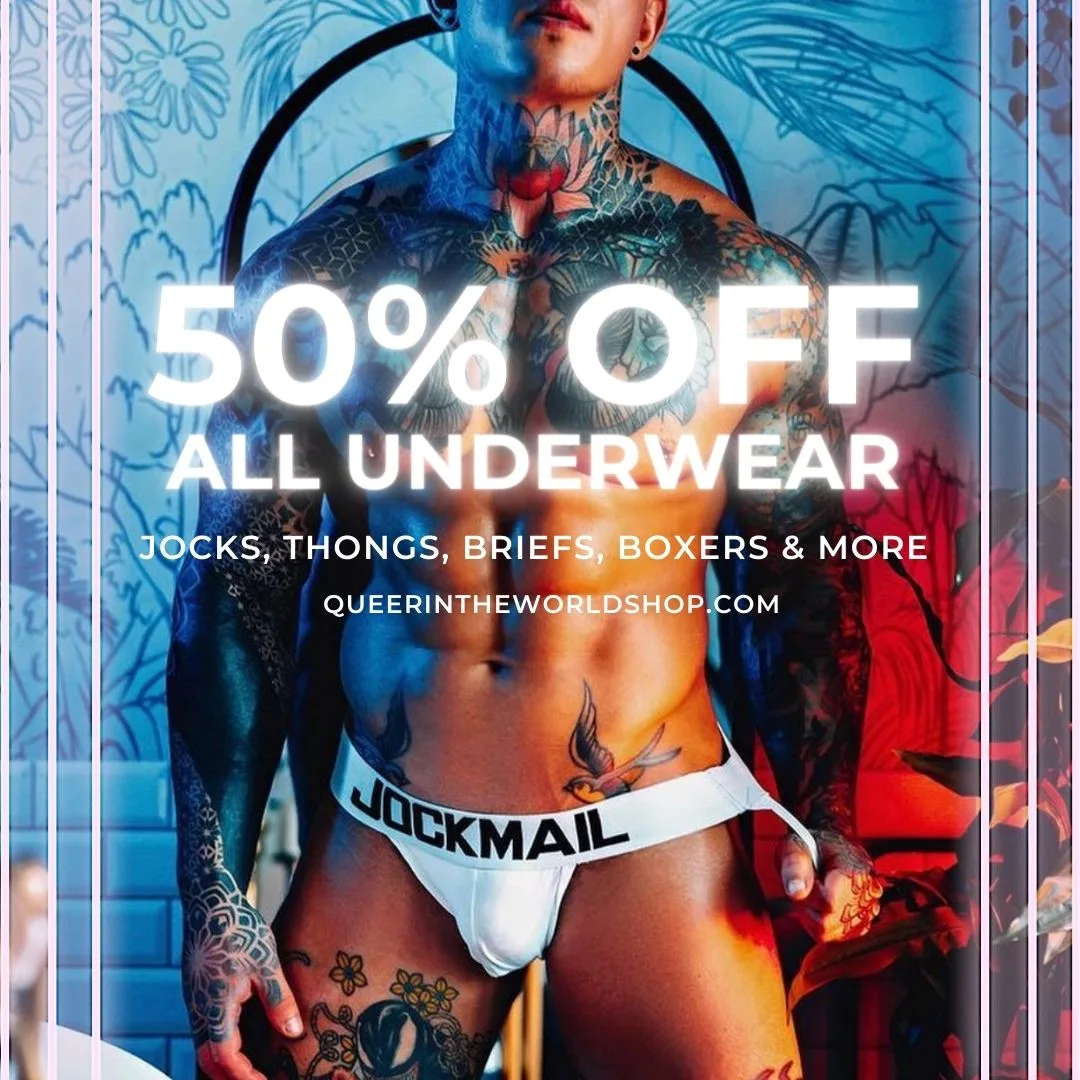 Gay Map Of Coimbatore
Finding it hard to envisage where everything is in Coimbatore? Hopefully, this queer-centric map helps where we have marked all the bars, clubs, parties, hotels, saunas, massages and more will help you stay in the spot best suited to you!