Lucknow, or the "City of Nawabs", is the physical manifestation of India's rich and diverse cultural heritage. This city is the capital of the Indian state of Uttar Pradesh, the country's most populous state. It has historically been known as a city of culture and the arts, from its cuisine and architecture to its dance and music.
The city was founded by Nawab Asaf-ud-Daula and served as the capital of the nawabs or Muslim emperors of Awadh, thus gaining its moniker "City of Nawabs". Especially known for its mouthwatering dishes from a blend of different cultures, Lucknow's food reflects its history of royal courts from the Mughal age to the more recent British era.
This influence is also visible in the architecture of the city, which is sprinkled with Islamic and British Raj-era architecture and monuments. The city of Lucknow is always alive with bustling bazaars and the aromas of different types of food items.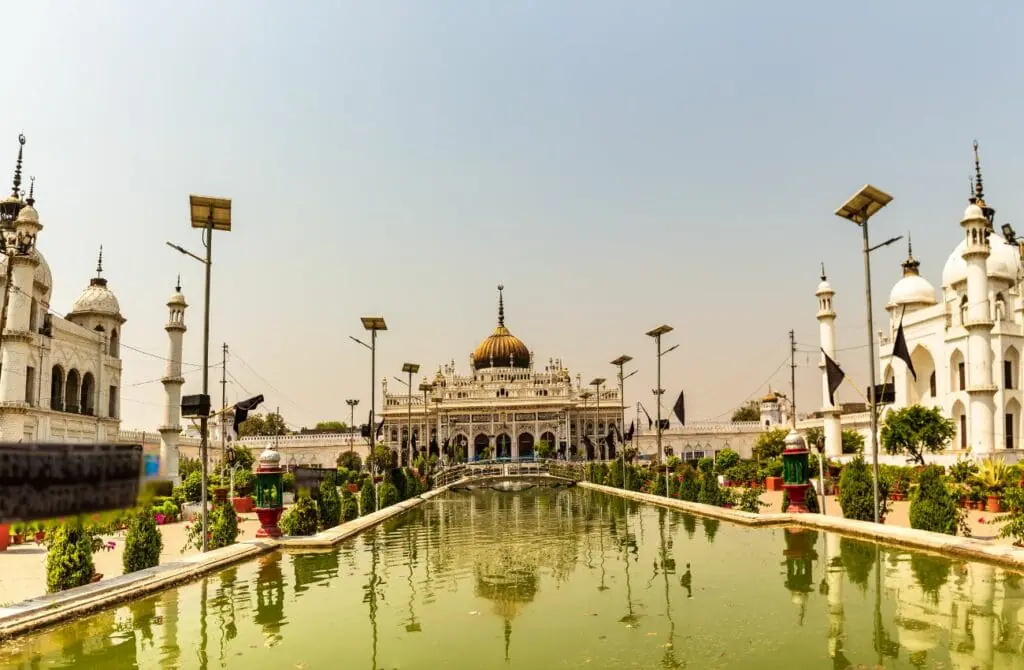 The people of Lucknow are also widely famed for their hospitality and the warmth with which they welcome guests into their city. A popular saying you will hear in this city is "Muskuraiye! Aap Lucknow mein hai", which translates to "Smile! Because you are in Lucknow".
While the queer community has not been fully accepted into society yet, there has been considerable progress in how the LGBTQ community is viewed, especially after the decriminalization of homosexuality in India in 2018.
Lucknow's warm hospitality extends to all kinds of guests, no matter what their sexuality is. A visit to this beautiful melting pot of different cultures should definitely be on your itinerary if you visit India!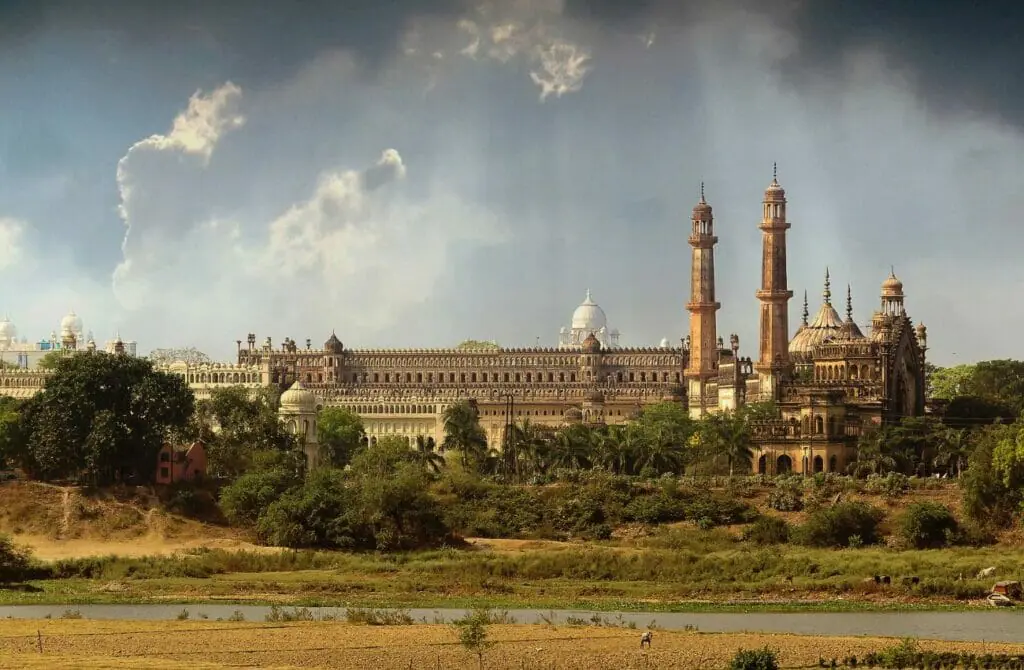 In this article we will cover...
Attractions in Gay Lucknow, India
Welcome to Gay Lucknow, darling! While the city may not be the most welcoming to the queer community, fear not! There are still plenty of fabulous things for you to do while keeping things low-key. First and foremost, you simply must visit some of the city's most iconic landmarks and attractions, dahling!
Take in history and culture by visiting museums, art galleries, and historical monuments. And don't forget to marvel at the stunning architecture, explore parks and gardens, and indulge in the local cuisine. But that's not all, darling! Gay or straight, there's always something to do in Gay Lucknow. Immerse yourself in the local culture by attending cultural events like festivals, concerts, and shows.
In India, LGBT rights have made some significant strides in recent years, but many issues remain. In 2018, the country's Supreme Court overturned a colonial-era law that criminalized homosexuality and in 2023, the legal battle for same-sex marriage heated up, but societal attitudes towards LGBTQ+ people remain largely conservative.
Discrimination and violence against queer individuals still occur, and there is still a long way to go regarding legal and societal acceptance.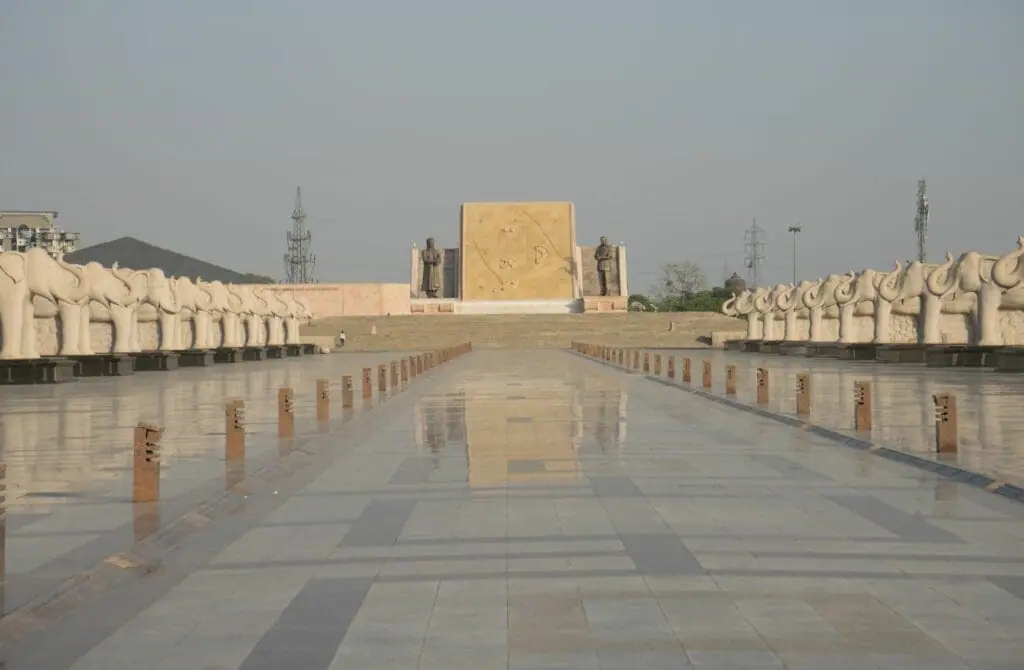 As a queer traveler in India, exercising caution and being mindful of your surroundings is important. While larger cities like Mumbai and Delhi have more visible LGBTQ+ communities and venues, it is still important to be discreet in public spaces outside of these areas.
Holding hands or displaying affection in public may draw unwanted attention or negative reactions. Knowing local customs and dress codes is important, especially if visiting religious sites or rural areas. It's always best to err on the side of caution and respect the local culture.
Trust us; there's always something fun and exciting happening in this fabulous city. Remember, discretion is key in a city that's not always welcoming to our fabulous community. So, keep it lowkey and enjoy all the wonderful things Gay Lucknow has to offer!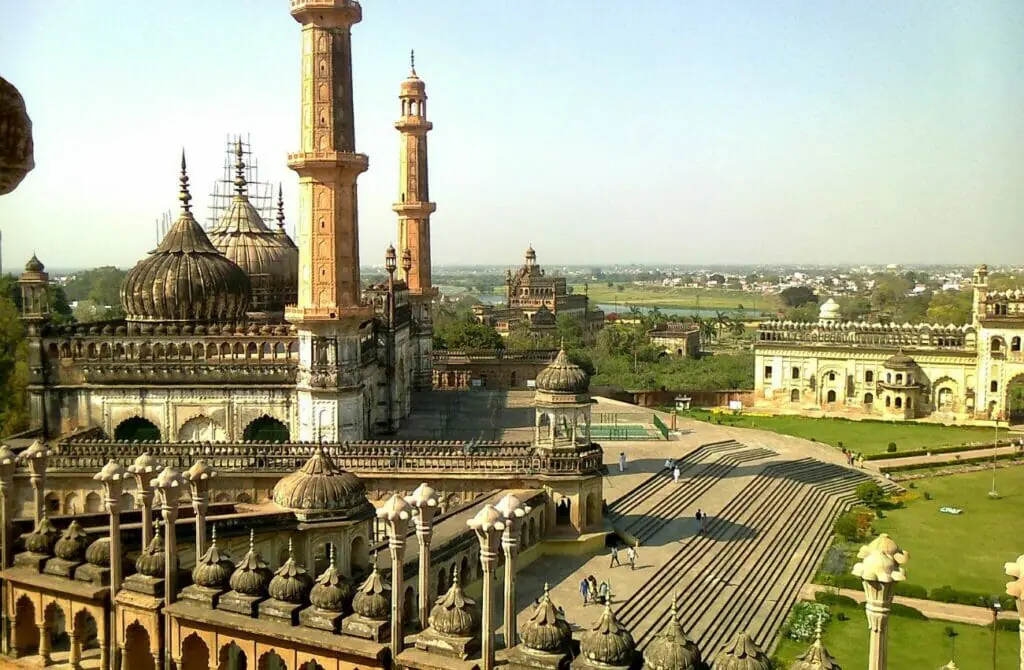 Bara Imambara, or "Asafi Imambara," is counted among the top historical places in Lucknow. A historical monument that dates back to 1784, Bara Imambara is a tangible representation of Lucknow's rich history and cultural heritage.
Build by Asaf-ud-Daula, one of the renowned Nawabs of Awadh; this complex is made up of a large mosque (Asfi Mosque), a fascinating labyrinth that has almost become synonymous with the city of Lucknow (the Bhul Bhulaiya) and a stepwell with running water (Shahi Baoli).
Two large gateways lead visitors to the central hall, which is claimed to be the largest vaulted chamber in the world. You cannot say that you have visited Lucknow until you have been to this monument.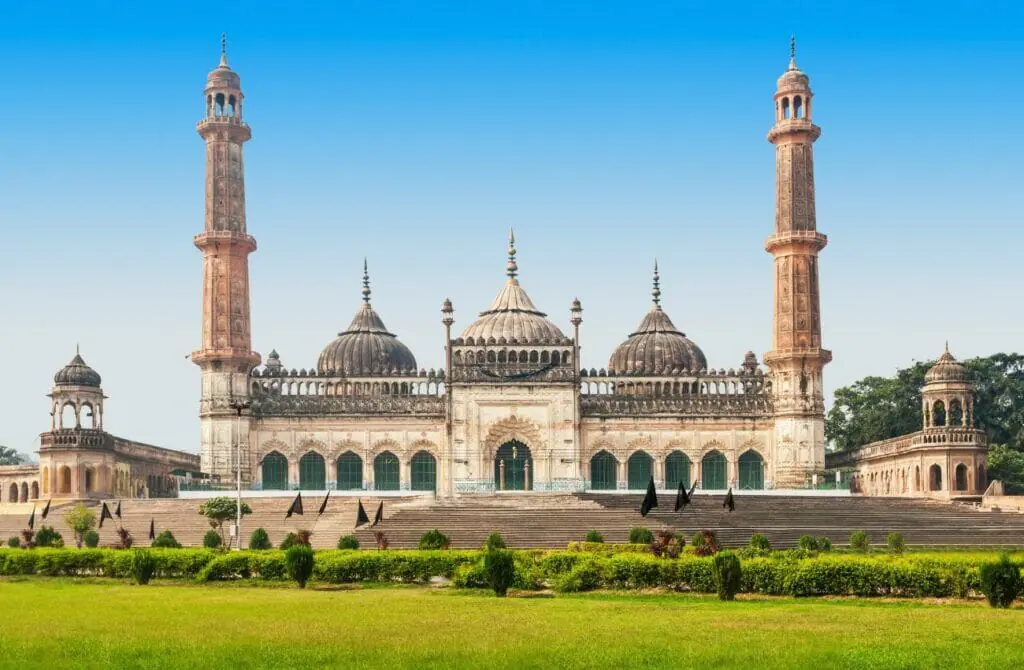 Lucknow Food Crawl (Guided Local Food Tasting Tour)
Lucknow's mouth-watering traditional food is famous all over the country, from sizzling kebabs to flavor-packed "chaat". You can catch a glimpse into this rich food culture through this 2-hour local food-tasting tour.
A guide will accompany you on this journey, informing you of the rich cultural heritage of the food you are tasting as well as guiding you through the hidden food gems of the city. Definitely a heavenly experience for food lovers, this food walk is highly recommended for those wanting to truly enjoy Lucknow's food.
Located near Bara Imambara, Chota Imambara is an equally imposing historical structure. Also known as the "Imambara Hussainabad Mubarak", this impressive structure was built in 1838 by Muhammad Ali Shah, the third Nawab of Awadh. It was initially built as a congregation hall for the Shia Muslim community, but the place later served as the mausoleum for the Nawab and his mother.
The interior of the Chota Imambara is just as awe-inspiring as its exterior, with beautiful chandeliers and crystal lamps brought from Belgium, giving the place the nickname "the Palace of Lights". The exterior also features elements of intricate Islamic calligraphy, adding to its visual appeal.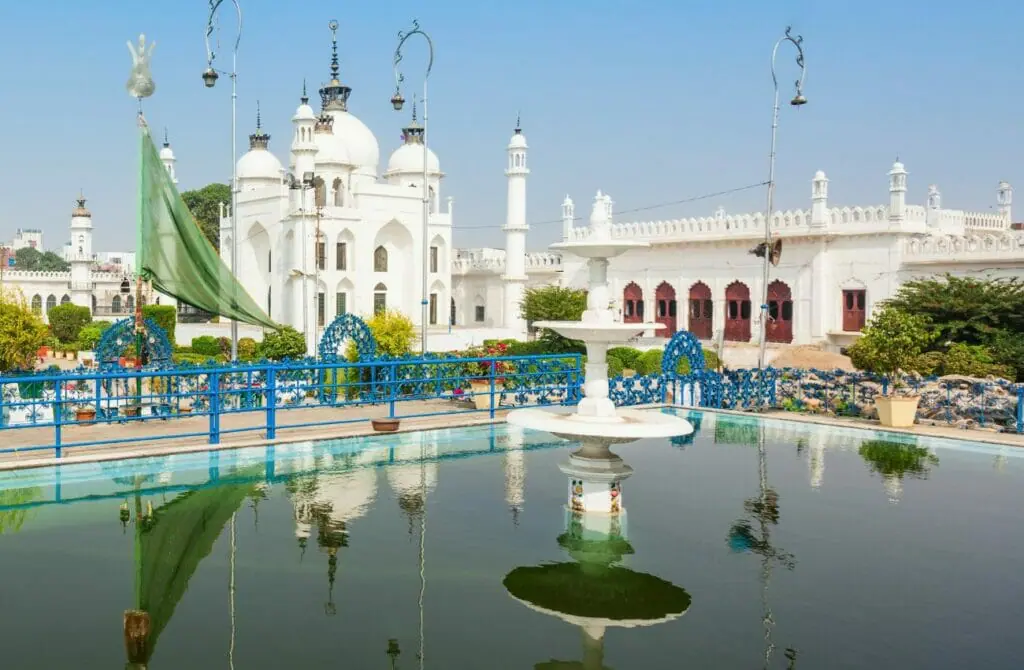 Charbagh Railway Station
It might be surprising or even odd to see a railway station on a list of major tourist attractions in a city, but this railway station definitely deserves to be on this list. Regarded as one of India's most beautiful railway stations, the Charbagh Railway Station in Lucknow is a magnificent enormous structure of red and white with turrets, domes and towers.
It is yet another reminder of the glorious heritage of this "City of Nawabs". Char Bagh literally means "four gardens," as four beautiful gardens are believed to have existed here till 1867. Only one of them still exists and can be found just across the railway station, which was built in 1914. This impressive site is definitely worth a visit!
Ambedkar Park
Built across 107 acres, Ambedkar Park in Lucknow is a public park and memorial that honors important Indian social reformers like Dr. Ambedkar and Jyotirao Phule. What makes this vast park special is that the whole place is built using red sandstone brought in from Rajasthan.
This beautiful park also has notable attractions like the Ambedkar Stupa, the museum, and the Pratibimb Sthal, with statues of 62 elephants, among others. A picnic in this park and seeing these historic attractions will be a day well spent!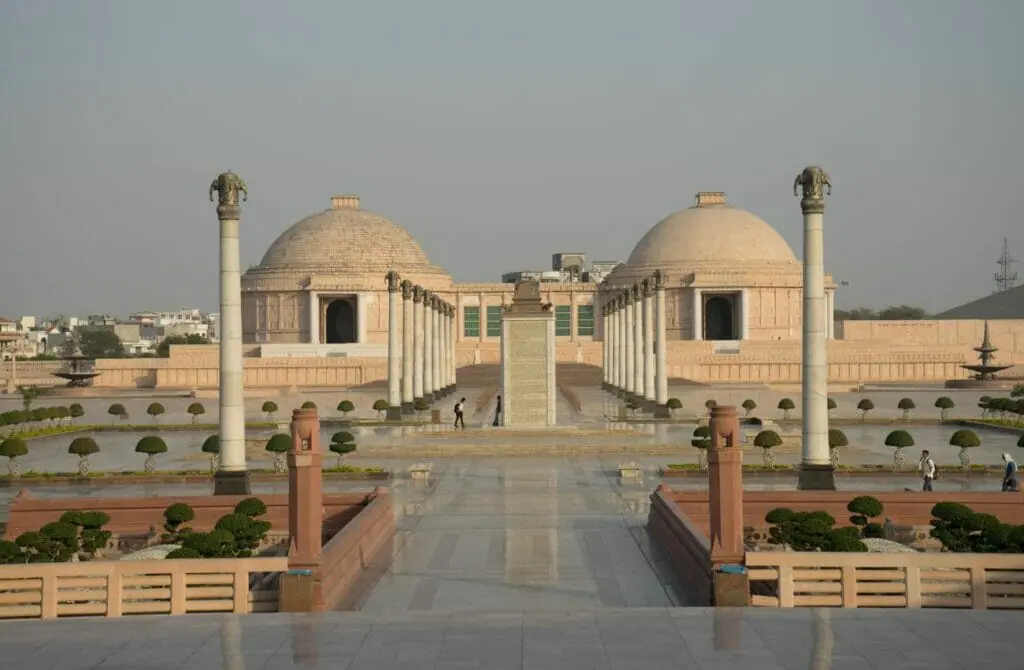 Constantia House
Yet another proof of the city's architectural grandeur during the British era, Constantia House is a breathtaking building in Lucknow that houses the tomb of Major Claude Martin. He was the French general who started the building's construction in 1785.
Considered to be the largest European funerary monument in India, the Constantia House exhibits an unusual mix of architectural styles. This building is now a part of the renowned La Mariniere College, one of the city's premier educational institutions.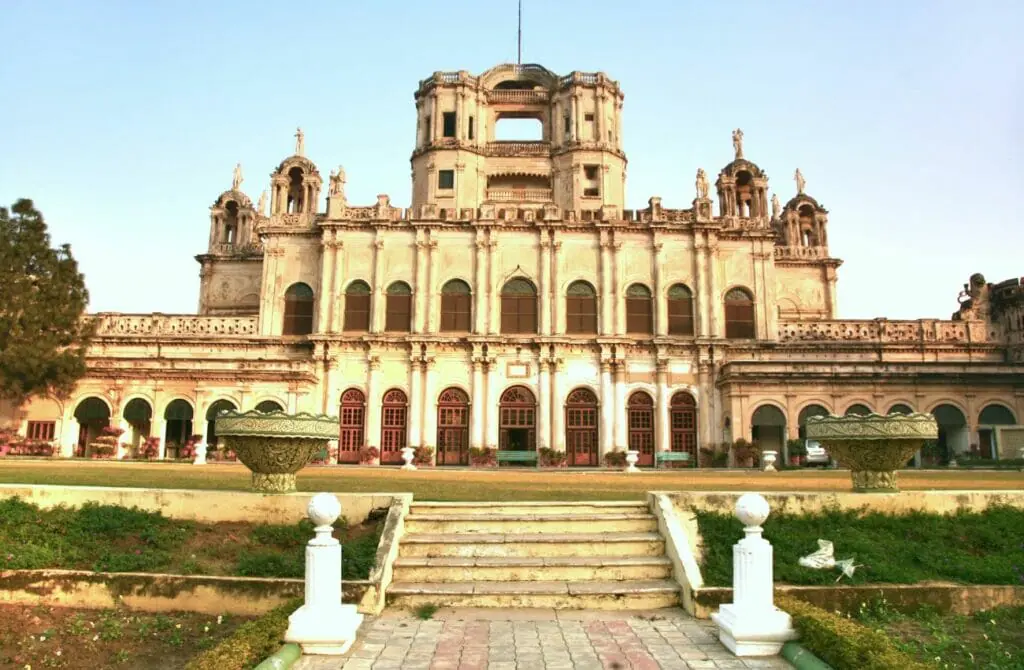 Aminabad Market
If you want to experience Lucknow's true street shopping experience, you need to visit Aminabad Market. An iconic spot in the city, it is one of the best places to shop in the entire city. What makes Aminabad unique is that it has been in operation since the times of the Nawabs and still continues to be a crowd favorite.
From specially embroidered local "chikan" garments and household objects to jewelry and shoes, you will find almost everything in this market. After bargaining for the best deals, you can refresh yourself in the top eateries in the vicinity, like Tunday Kababi and Wahid Biryani.
Also called "The Residency" and "The Residency Complex", the British Residency, located in the city of Lucknow, is a complex of buildings that were the residence of the British Resident General during the time India was a British colony.
It gives us a glimpse into Lucknow's past and the heritage it still reflects. The Residency was constructed in the last quarter of the 18th century and now lies in ruins and is a protected monument under the Archaeological Survey of India.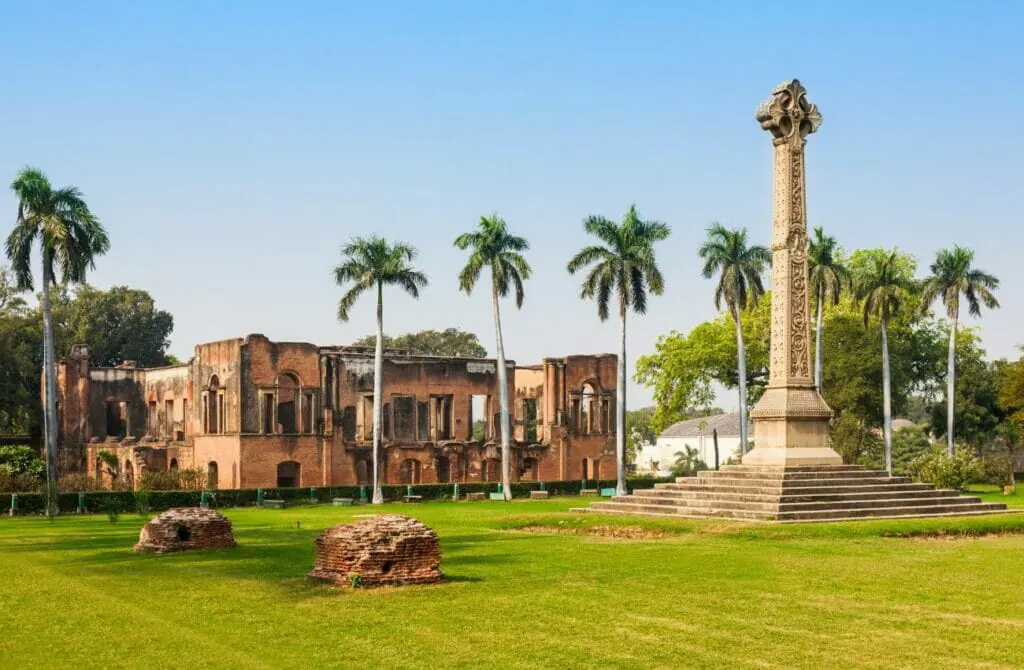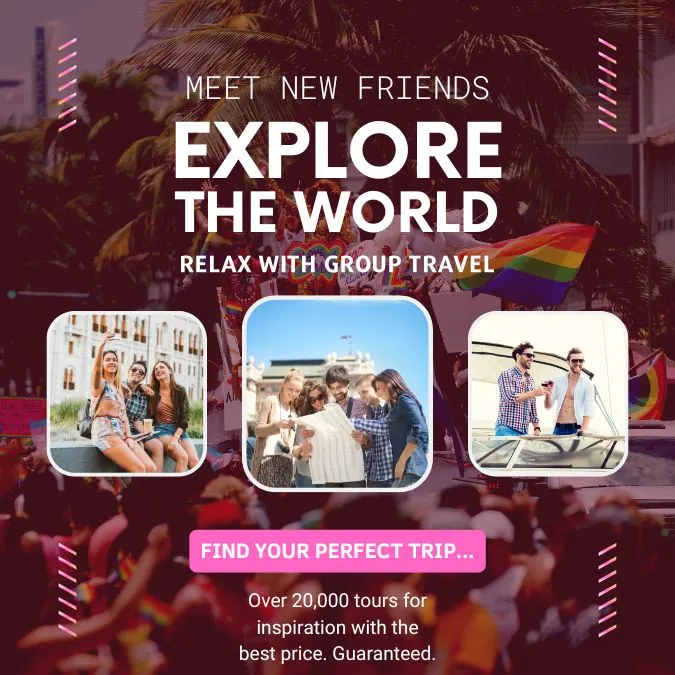 Janeshwar Mishra Park
One of the top eco-friendly parks in the country, Janeshwar Mishra Park is an urban park located in the posh residential area of Gomti Nagar in Lucknow. It is designed after Hyde Park in London and is dedicated to the late politician Janeshwar Mishra, whom it is named after.
It covers a gigantic area with two large water bodies, attracting many migratory birds yearly. With jogging and cycling tracks, walkways, playgrounds for kids and gondola rides, all set against a lush green setting, this popular park is the perfect green lung in the city where you can refresh and relax.
Lucknow only recently started organizing its annual pride parades in the city, the first parade ever held in 2017. This was a historic moment in the city's queer history as this major milestone was passed.
Despite being a relatively new movement, the "Awadh Queer Pride" participants do not hold back in their enthusiasm and vivacity. They are working hard to spread awareness and break down barriers in Lucknow, advocating for rights for LGBTQ+ individuals.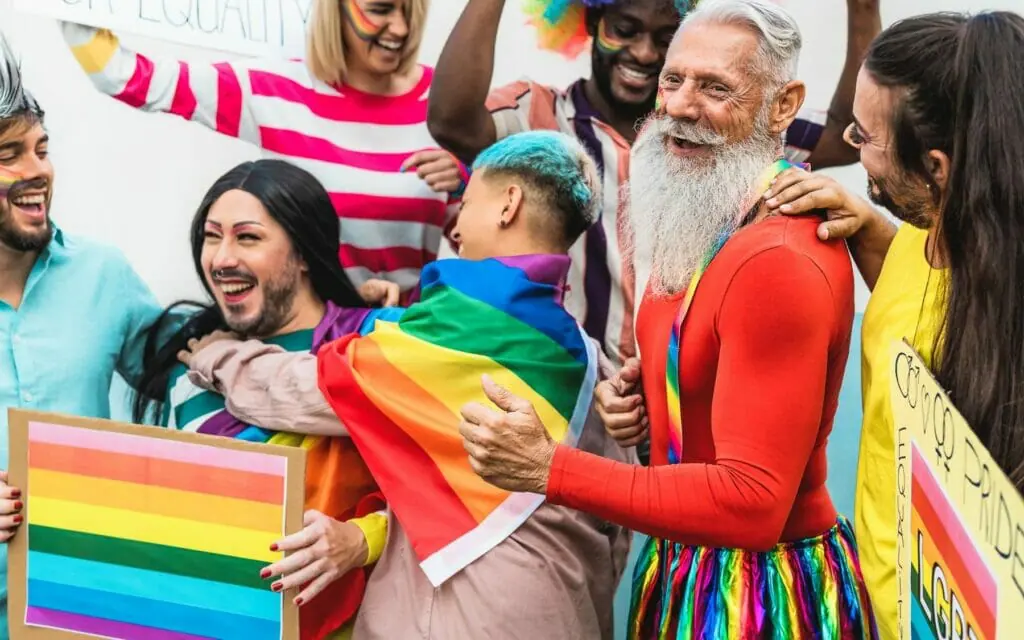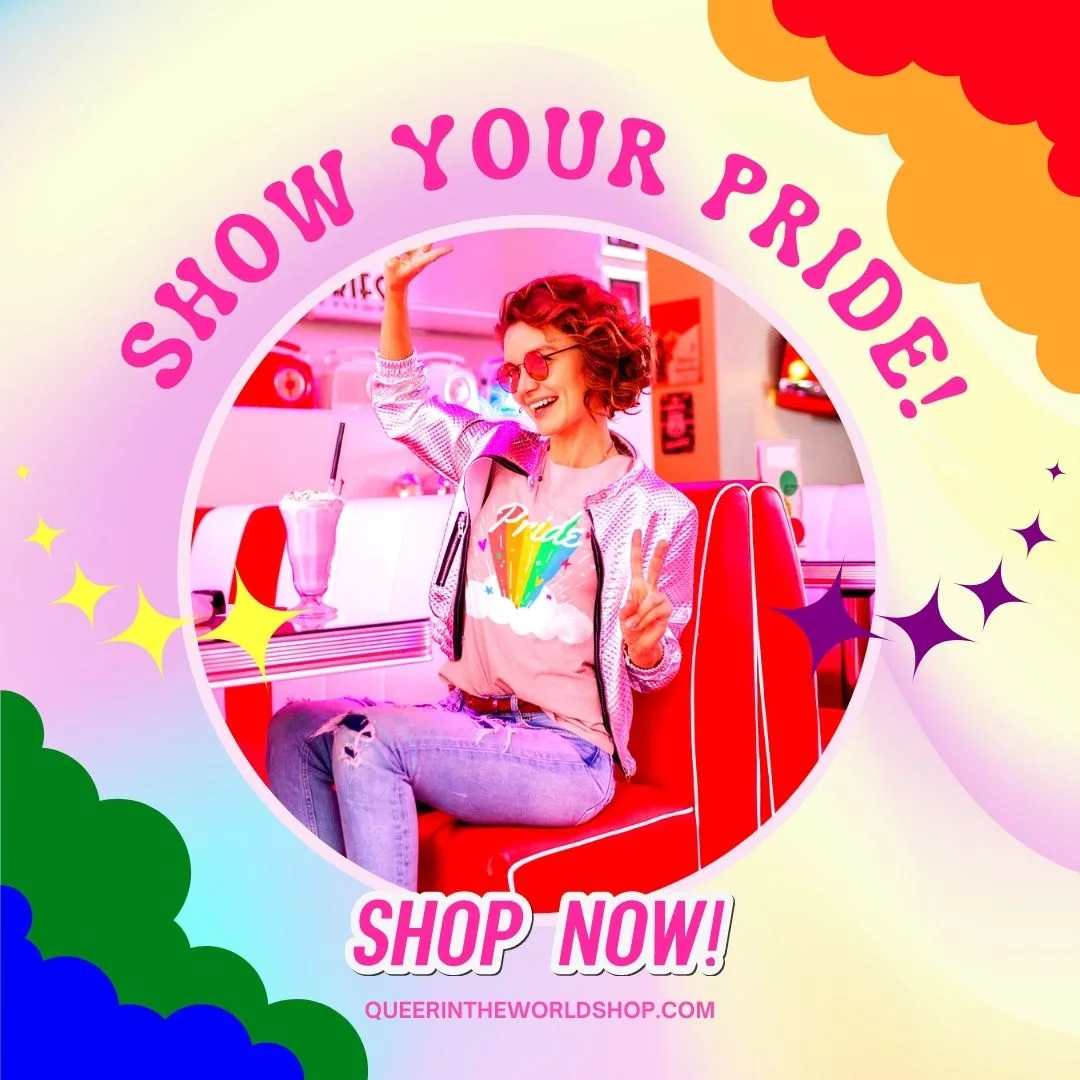 Gay-Friendly Hotels and Hostels in Lucknow
Don't wait another minute to book your stay at one of Lucknow's most fabulously queer-friendly hotels! While many establishments in town might not welcome our rainbow family, these hotels have all pledged to embrace our queer spirit with open arms.
From non-discrimination policies to LGBTQ+ resources and amenities, these hotels go above and beyond to create a safe and inclusive environment for all guests who identify as LGBTQ+. And if you're looking for a place to stay in an area known for being LGBTQ+ friendly, these hotels have got you covered too.
In addition to the locally-owned gay-friendly accommodations in Lucknow, international hotel chains can also be great options for LGBTQ+ travelers. Many of these chains have implemented policies and training programs to ensure that their hotels are welcoming and safe for LGBTQ+ guests.
They may also have LGBTQ+ affinity groups within the company, which can help to promote a culture of inclusivity and support for queer travelers.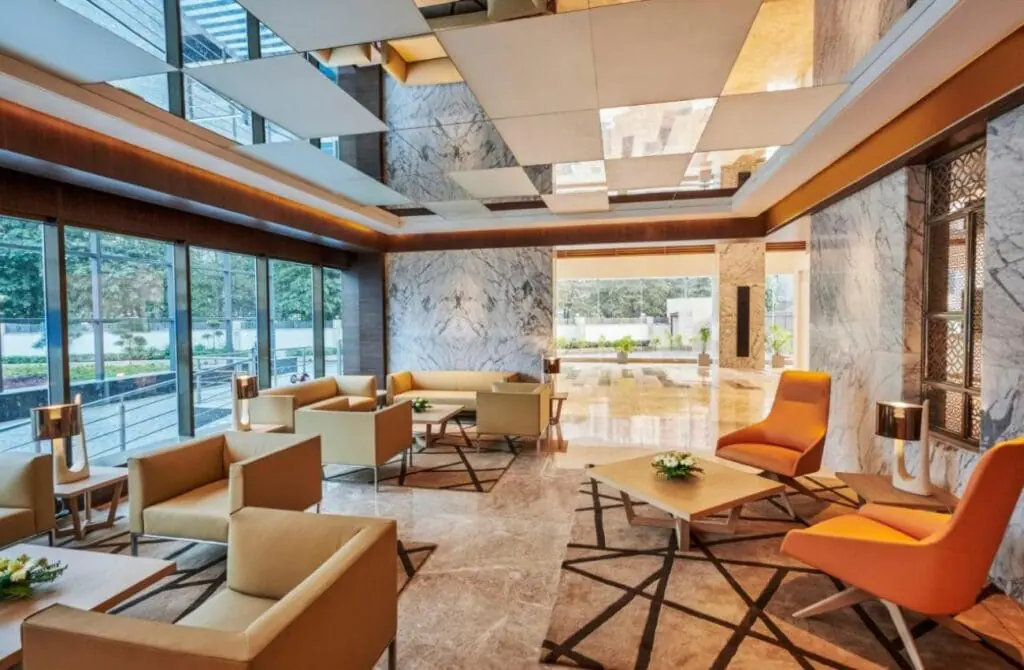 Moreover, international hotel chains are often known for their high-quality amenities and services, which can provide a more luxurious and comfortable stay for LGBTQ+ travelers. With a global presence, these chains can also provide a sense of familiarity and consistency for queer travelers who may be navigating unfamiliar destinations.
Whether you choose a locally-owned gay-friendly accommodation or an international hotel chain, it's important to do your research and choose a place that will make you feel welcome and comfortable during your stay in Lucknow.
So why wait? Book now to experience the comfort, luxury, and acceptance these gay-friendly hotels in Lucknow offer. With options to fit every budget and preference, you're sure to find the perfect home away from home.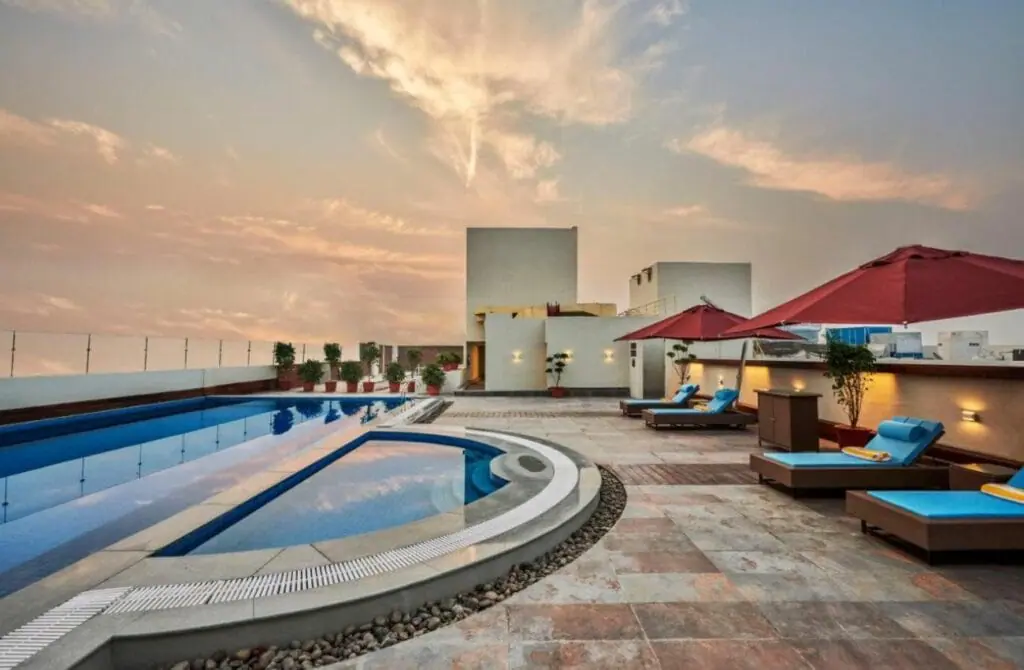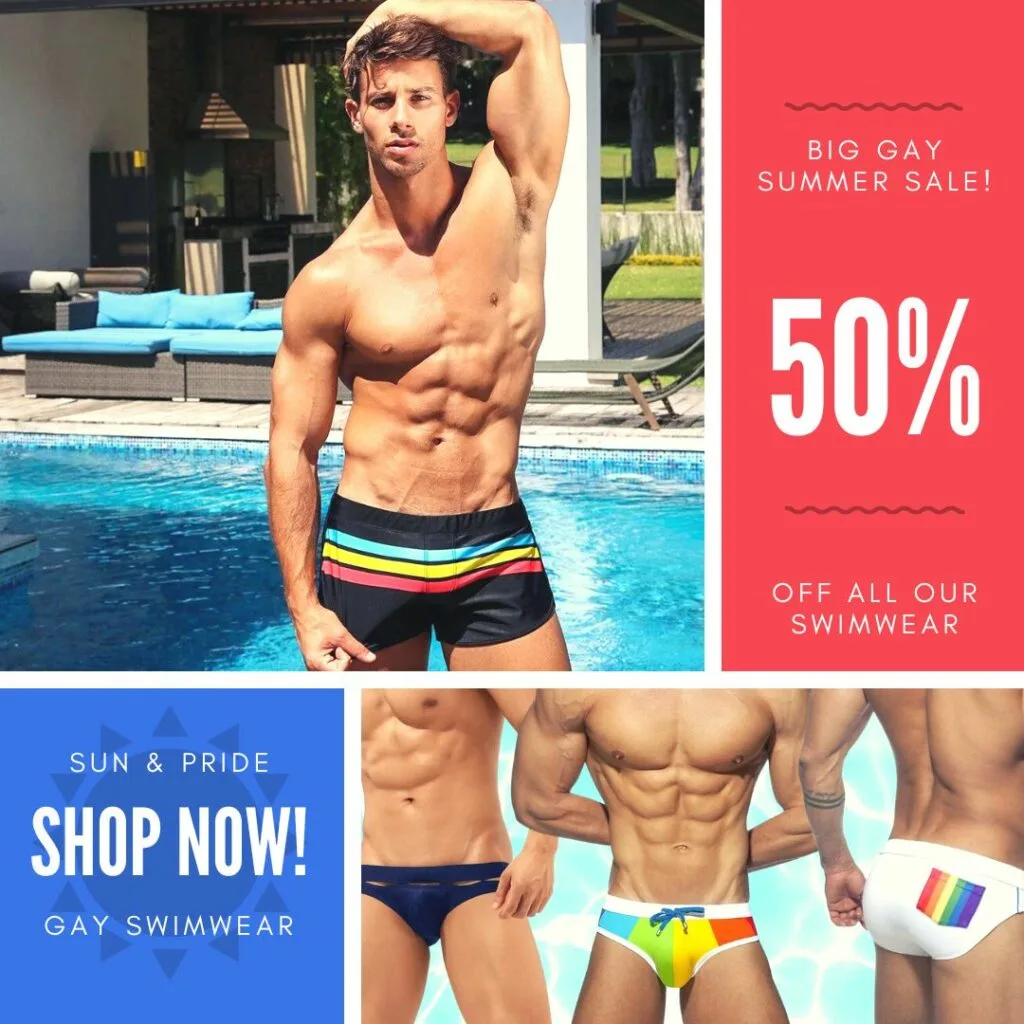 Hilton Garden Inn Lucknow ☆☆☆☆☆
Located in the famous city center of Gomti Nagar, this luxurious 5-star hotel offers unparalleled luxury amenities in Lucknow. The Hilton Garden Inn in Lucknow boasts modern and contemporary designs, from its sleek, modern exterior to its beautiful rooms. The huge rooftop swimming pool is a highlight of this premium property, along with its multi-cuisine restaurant called "The Garden Grille & Bar".
The bar offers visitors a wide selection of refreshing cocktails, and the in-house fitness center is open 24/7. Additionally, the hotel has a garden and terrace for late-night walks and amusement. They also have a 24-hour business center, meeting rooms and a huge conference space for professional purposes.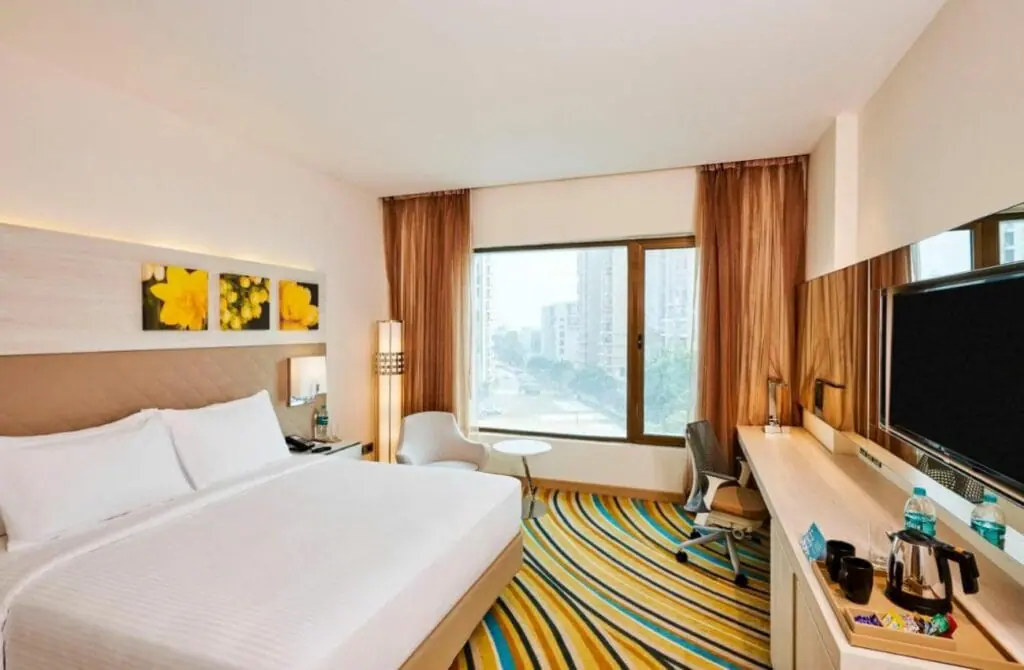 Renaissance Lucknow Hotel ☆☆☆☆☆
Boasting glowing reviews from visitors, the Renaissance Lucknow Hotel is a 5-star hotel offering luxury amenities and breathtaking views of Ambedkar Memorial Park and the Gomti Riverfront. Several tourist attractions, such as the Lucknow Zoo, State Museum Lucknow and La Martiniere, are just a few minutes away from this hotel.
This area offers easy access to business hubs as well as government offices for professionals. Highlights of this luxurious property include the outdoor pool, poolside bar and rooftop terrace. Couples dining is available along with designated smoking areas.
Sky Bar, Coffee and Cakes, Speia and L-14 are the on-site restaurants and bars famous for their mouth-watering international cuisines. The hotel also offers aerobics classes and a 24-hour health club for interested visitors.
Fairfield By Marriott Lucknow ☆☆☆☆
Preferred by business travelers, Fairfield by Marriott Lucknow is a premium 4-star hotel that offers a comfortable and relaxed atmosphere and easy access to convention centers and shopping malls in Lucknow. The famous Wave Mall, the Farangi Mahal Islamic Centre of India and the Indira Gandhi Pratishtan are a few tourist attractions just a few minutes walk from the hotel.
This hotel is also strategically located near the Lucknow railway station and the airport, making it easy for travelers to get to their hotel comfortably and quickly. Its on-site restaurant, Kava, boasts amazing international cuisines, and several famous local restaurants are just close by.
The property also has a great bar for those interested in a refreshing drink after a long day of sightseeing or working. The hotel also offers amenities such as a tennis court, shopping facilities, a health club, and business facilities such as meeting rooms and a computer station.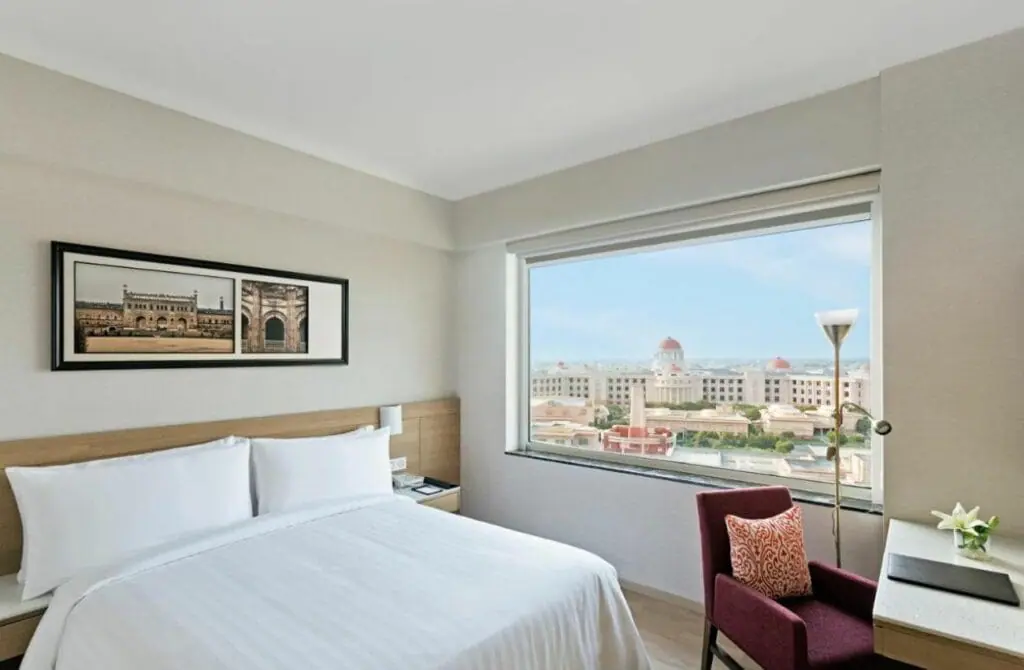 Radisson Lucknow City Centre ☆☆☆
Famous for its sleek, vibrant exterior, The Radisson Lucknow City Centre offers guests a lively and vibrant atmosphere. The rooftop pool, with its colorful lights, bars, and terrace, are favorite among visitors. Located in the Hazratganj neighborhood, this upscale property is close to the city cent and famous tourist spots such as the Begum Hazrat Mahal Park, Chattar Manzil, Shah Najaf Imambara and Moti Mahal.
The hotel has two on-site restaurants and a cafe that offers a wide range of mouthwatering dishes. The poolside bar and the on-site Restrobar, Altitude, offer guests a luxurious and refreshing break after a busy day packed with sightseeing. This 3-star hotel is a great option for an affordable luxury stay.
A comfortable and homely hostel located in the heart of Lucknow, Backpackers Den provides travelers with all the necessary amenities and modern comforts. It is a great, affordable option for guests looking to stay in the city for longer periods of time. Owing to its central location in the city, famous cafes, restaurants and tourist attractions are very close by.
The hostel offers comfortable accommodation with a garden, free private parking, free wifi and a shared lounge. Unlike a hotel, the guests at this hostel will have the opportunity to form bonds and friendships in this homely community of travelers.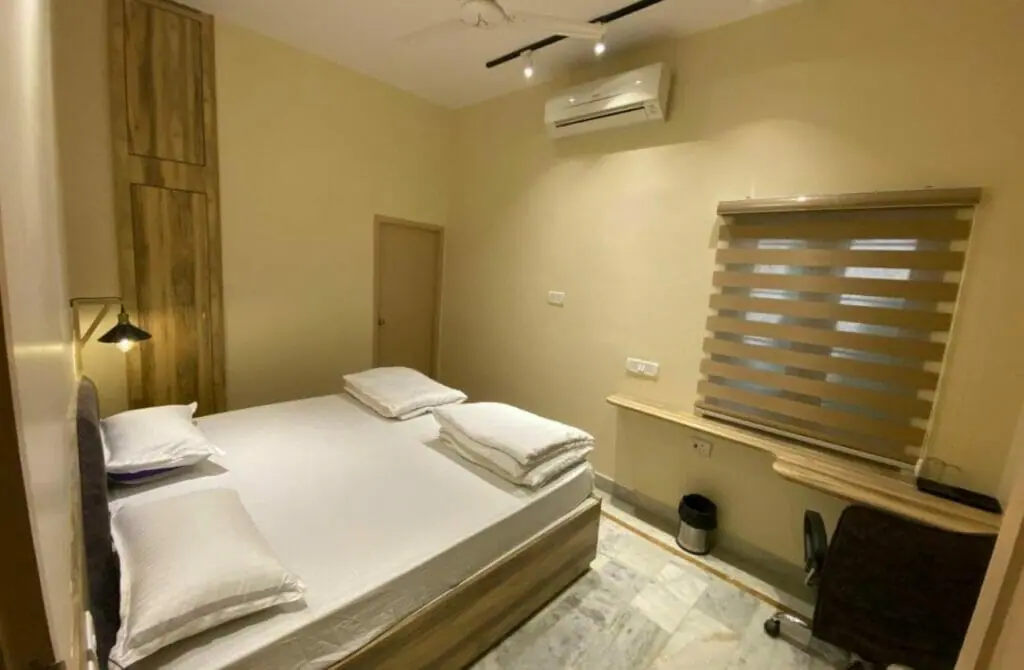 Gay Nightlife in Lucknow, India
While Lucknow is known for its food, monuments are iconic monuments, and its nightlife definitely does not disappoint. The "City of Nawabs" boasts many bars, pubs and nightclubs, all with their own aesthetics and identities.
Whether your ideal night out consists of dancing the night away, enjoying some great food, relaxing in a chill atmosphere, or a mixture of all three, Lucknow's nightlife has got you covered. While it has an active nightlife, Lucknow does not have a specifically queer nightlife like the top metropolitan cities of India.
This city is still on a journey where the queer community is being accepted into society, but they have not reached that destination yet. The clubs and pubs on this list are the most popular ones in Lucknow.
Their quality and hospitality ensure that they are safe spaces for queer people, and there is no threat to their safety. Queer travelers can easily visit these places and enjoy their night out.
Here is a list of the top 10 places you should visit to enjoy Lucknow's nightlife to the fullest!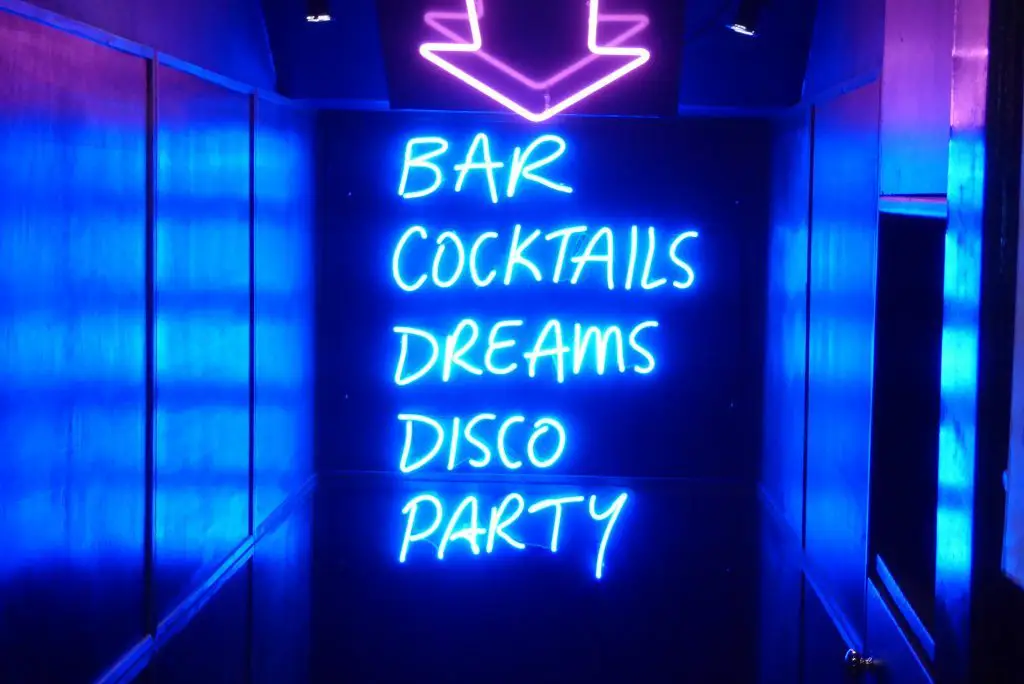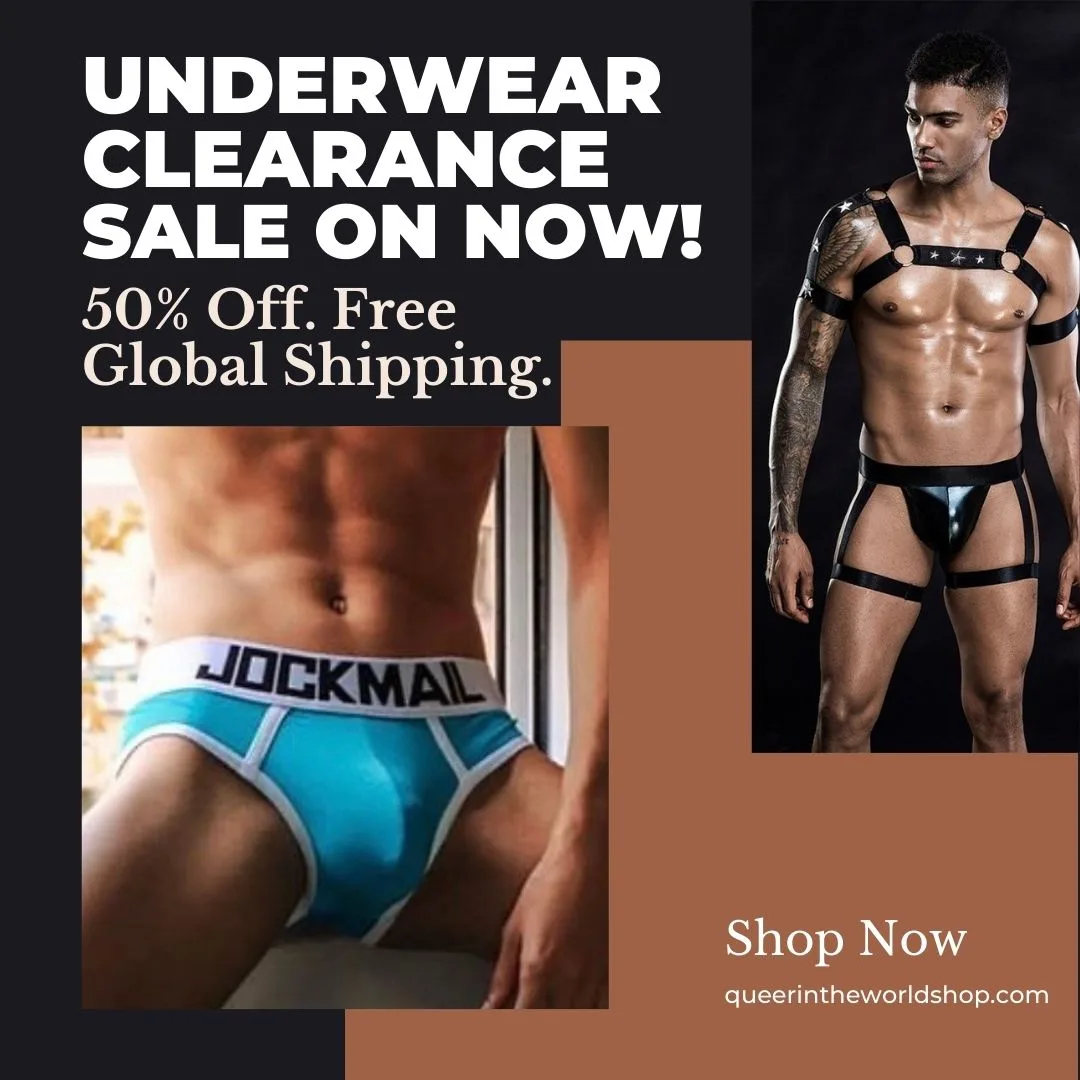 Want to go out but don't want to miss the match? The Underdoggs Bar & Grill is the answer for you. A fun sports bar with gaming areas, live music, amazing drinks, and food, the Underdoggs Bar & Grill is one of the must-visit spots to experience Lucknow nightlife at its finest.
Enthusiastic fans gather with friends, a refreshing glass of beer, and a host of specialty dishes to enjoy matches live at this bar. Located in City Mall, Gomti Nagar, you can rest assured that you will have time with your friends at Underdoggs Bar & Grill.
One of the finest pubs in the city, JW Club, will give you a glimpse into Lucknow nightlife. Its dark-themed interiors, music to groove to, comfortable seating and live DJs make the ambiance atmospheric and keep the party alive.
This club offers a range of mouth-watering starters and dishes from cuisines like Italian, European, Chinese, Mexican and North Indian. Located in the posh area of Indira Nagar, JW Club should definitely be on your clubs to visit in Lucknow!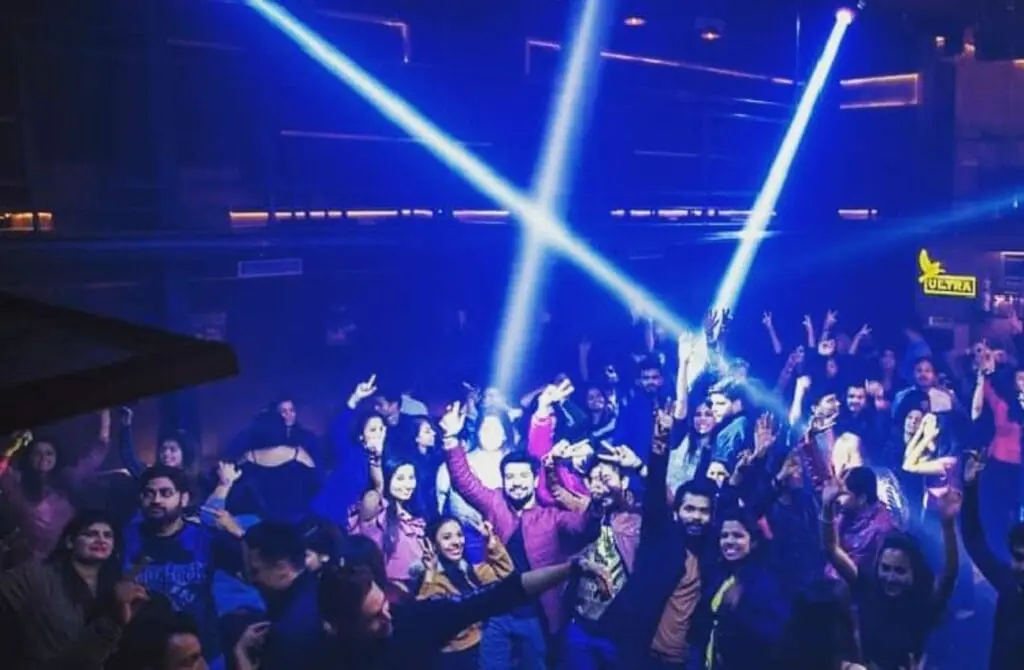 A part of the Taj Mahal, Lucknow, the Saqi Bar is a classy lounge bar known for its unique ambiance. With its colonial-era-inspired interiors, artistic decor, contemporary music, fine spirits and cigars, a night spent at this lounge bar with your friends or family will surely liven up your evening.
The opulent and timeless design of Saqi, mixed with its wide range of amazing cocktail collections, has established it as a crowd favorite in Lucknow nightlife. Their weekend DJ sessions attract huge crowds as party-goers dance the night away. The Saqi Bar is an absolute must in your Lucknow itinerary!
Truly living up to its name, the Sky Bar offers a breathtaking view of the city's skyline, especially at night. This rooftop bar on the 16th floor of the Renaissance Lucknow Hotel is luxuriously decorated with a pool and spacious seating arrangements under the open sky.
The mood is romantic and perfect for couples to have an intimate meal and enjoy each other's company with lively music, a full bar and an extensive food menu. Its vibrant ambiance also makes it ideal for a fun pool party with friends.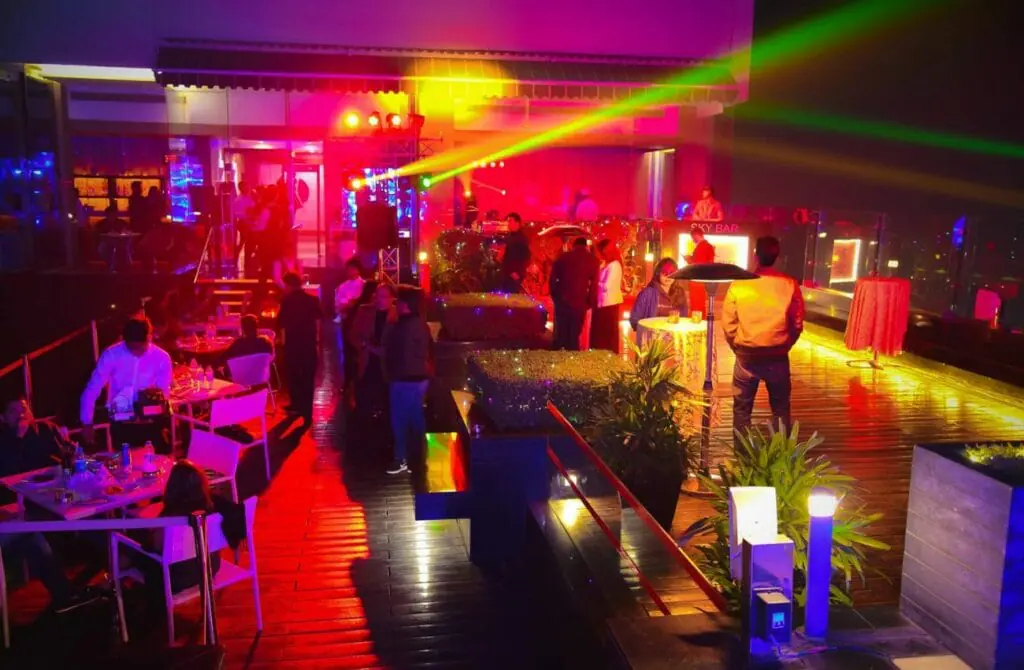 Urban Turban- Metropolitan Club, Lucknow
Urban Turban at the Metropolitan Club in Lucknow embodies the city's spirit in its breathtaking decor and interior design.
This club is a blend of traditional and modern elegance and reflects the "City of Nawabs". Urban Turban has a full bar, a lively discotheque, and a posh sit-and-dine restaurant serving North Indian, Chinese, Mughlai and Continental cuisines. An evening at this beautiful club with your friends and family will be filled with fun conversation, exquisite food and refreshing drinks.
Described as a modern Indian Bistro, Farzi Cafe is a favorite sundown spot, especially among the youth of Lucknow. The Cafe is famous for how they creatively amalgamate global cuisine with Indian flavor, guaranteeing guests a gourmet experience. While the cafe's exterior is pleasing to the eyes, the interior has an inviting ambiance with unique designs and youthful vibes.
Farzi Cafe hosts live sports screenings along with offering its iconic and creative dishes. The cafe also has a range of the finest spirits in town, from single malt, scotch, whiskey and wine to rum, vodka, beer, cocktails, beer and their own specials; they have everything you could want.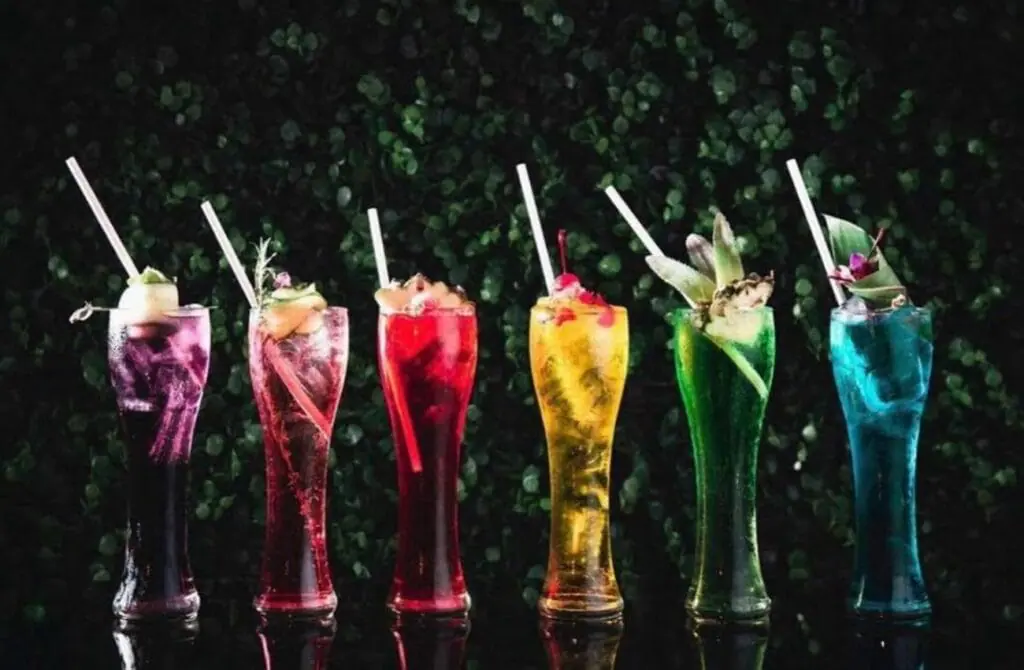 Grand Cabana- Hotel Savvy Grand
The largest rooftop bar in the city, Grand Cabana, is always alive with electric excitement. The fancy lights of the bar, groovy music and energetic DJ keep the dance floor occupied at all times. The lip-smacking food from different cuisines and delicious cocktails keep the energy high.
Grand Cabana is especially famous for its happy hours, from 1 PM to 6 PM daily. This rooftop bar will surely give you one of the best nightlife experiences in Lucknow!
Another popular party destination in the city, Ttamasha Bistro Bar, is a retro bar where you can let your hair down and dance the night away. The decor and ambiance at Ttamasha are funky and vibrant, perfect for family and friends.
They have indoor as well as outdoor seating where the partygoers can enjoy dishes from their extensive menu. The food menu is made up of North Indian, Italian and Chinese delicacies, with their drink menu being equally impressive.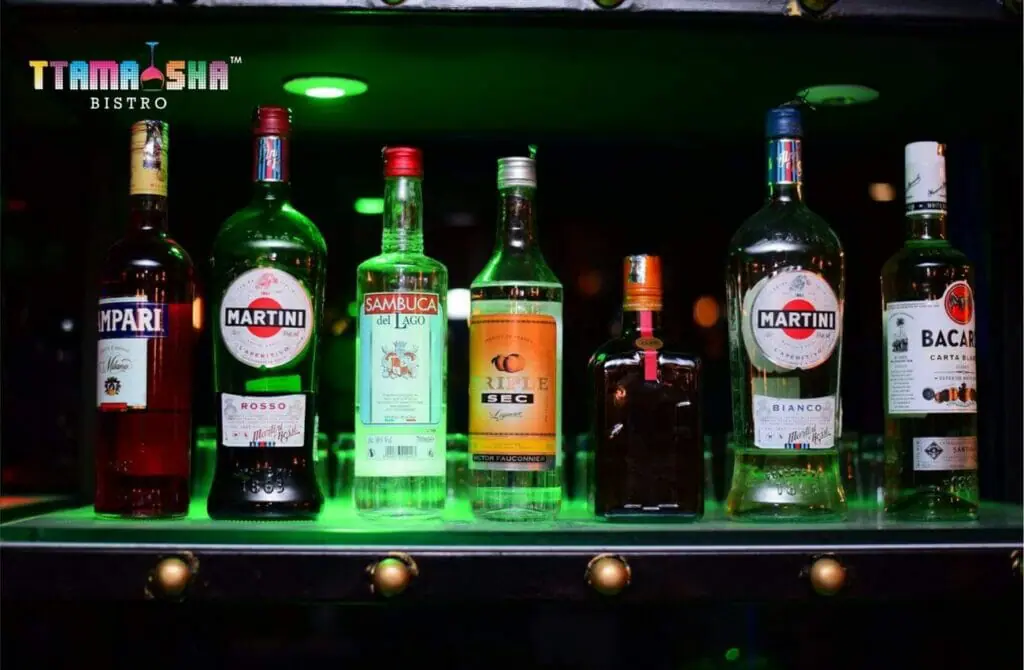 A popular hangout zone for the young crowd of Lucknow, Percussion is a lively bar famous in Lucknow nightlife. It features contemporary decor and ambient lighting that sets the mood for partygoers, whether they be friends or family.
Peppy music, tasty food and an amazing assortment of drinks set Percussion apart from Lucknow's other clubs and bars. To fully enjoy Lucknow's nightlife, Percussion should be on your itinerary!
Bar Bar is a cafe bar in Lucknow that boasts rustic decor and has become a prominent name in the list of must-visit pubs in the city. Adding to the charm of the decor, live gigs are held in this cafe bar regularly, along with happy hours every day.
Bar Bar obviously has a full bar, an extensive menu of drinks, and mouthwatering multi-cuisine food. A visit to this bar will definitely make you want to return to "bar bar", a pun in Hindi that means again and again.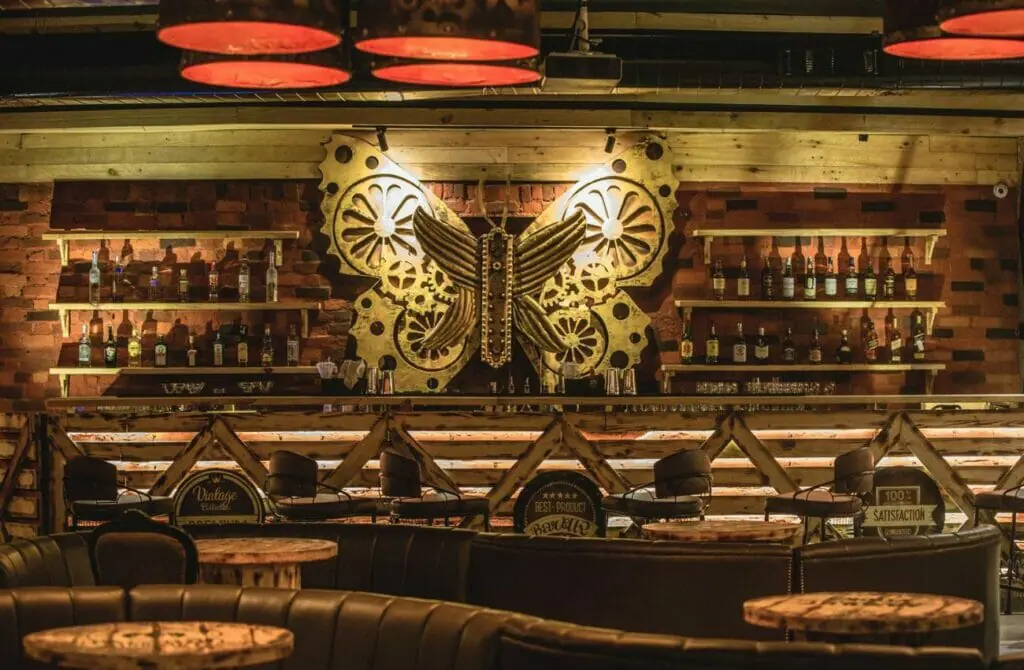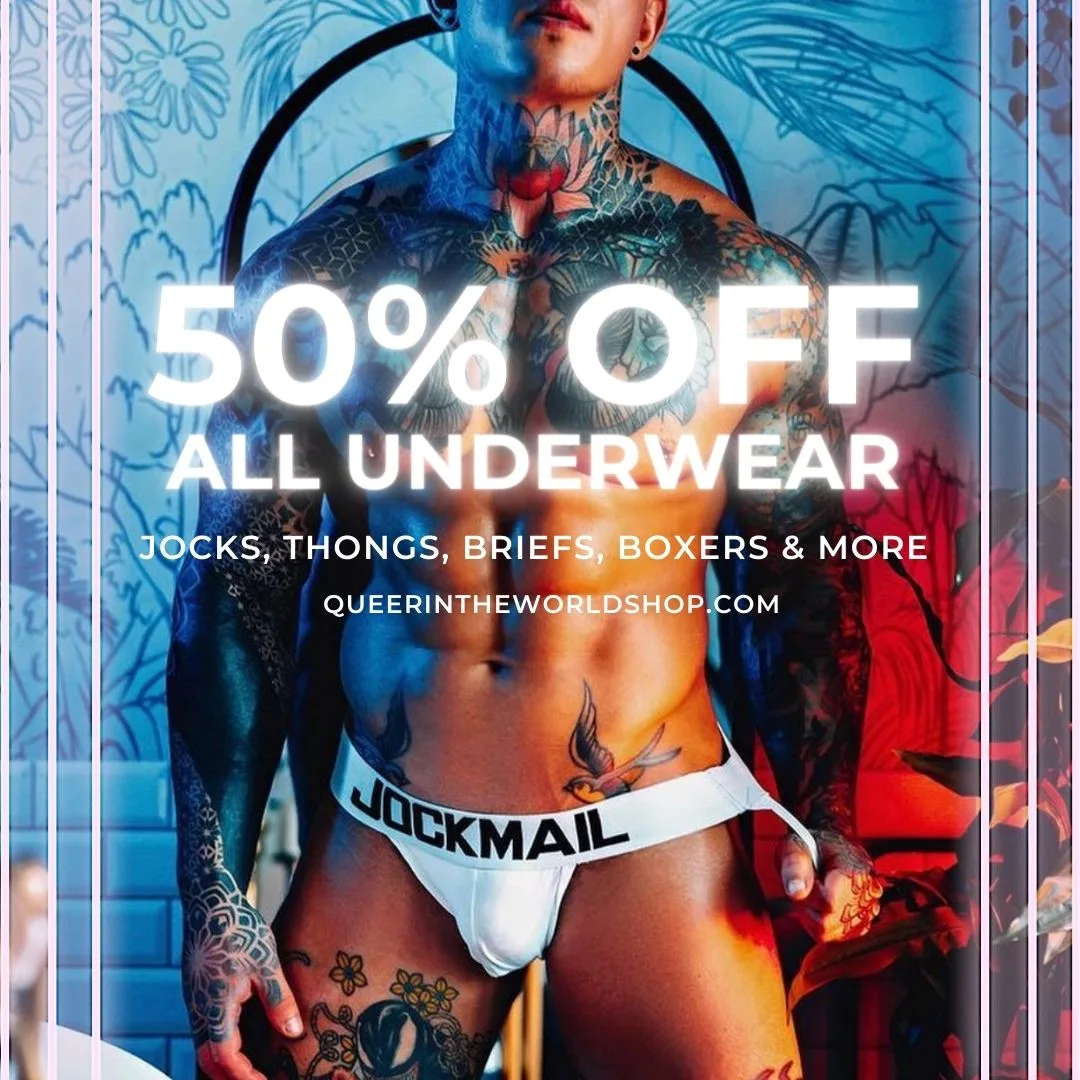 Gay Map Of Lucknow
Finding it hard to envisage where everything is in Lucknow? Hopefully, this queer-centric map helps where we have marked all the bars, clubs, parties, hotels, saunas, massages and more will help you stay in the spot best suited to you!