Jaipur, the Pink City, is a Unesco world heritage site known for its splendor and style. It is also one of India's most popular tourist destinations, offering a variety of attractions to attract anyone. Whether you are a history buff, looking to explore some of the largest and most opulent palaces in the world, or simply looking to indulge in some tasty cuisine, there is something in Jaipur for you.
On the Heritage Jaipur tour, you will experience some of the capital's most popular attractions of Rajasthan, including Amber Fort, Hawa Mahal, and Jaipur City Palace.
Jaipur is filled with many beautiful architectural wonders you must see during your sightseeing trip. Jaipur is just as famous for its wonderful architecture and town planning as it is for the energetic spirit of the people who live there.
But, there is the issue of whether or not Jaipur is safe for queer tourists. Yes, Gay tourists are safe in Jaipur. The city is a popular travel destination for people worldwide, and there is no evidence of any LGBT-related violence occurring there in the past.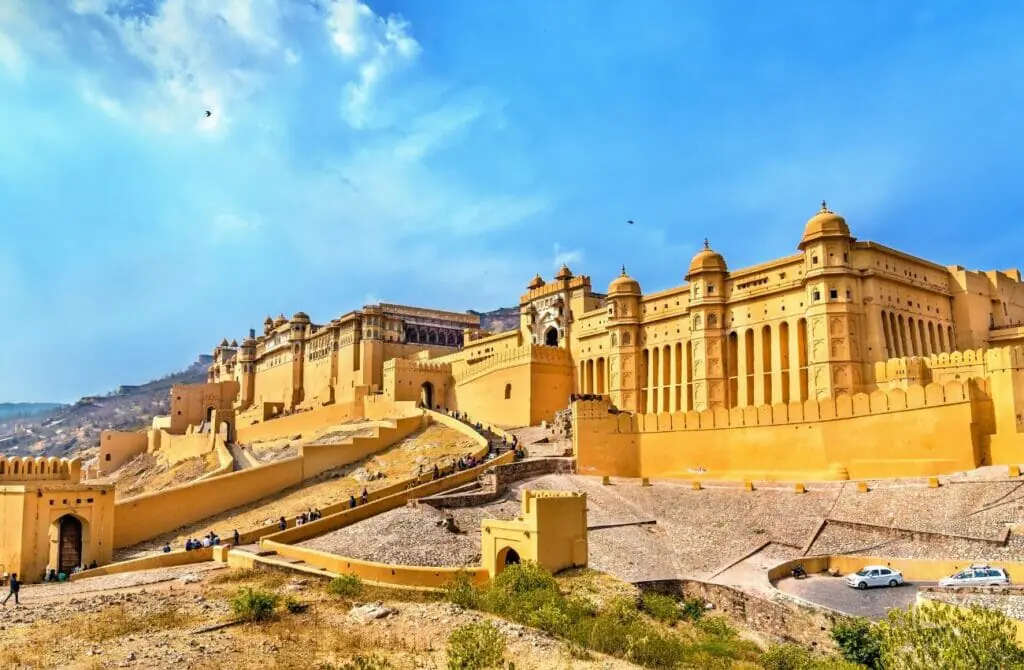 In fact, some people think that Jaipur might be one of the more tolerant cities for gays and lesbians. So, rest assured: You will enjoy your stay here without fear of discrimination or danger. Regarding open displays of affection, Gay Jaipur is usually much more relaxed than a few other Indian cities.
While same-sex couples might not publicly show their affection, they will not likely face harassment or violence from locals. There is not one particular gay neighborhood in Jaipur, but you may find a number of LGBT-friendly places to enjoy your time.
In India, public displays of affection that are associated with relationships between couples are not yet socially accepted. So, you have to keep things somewhat understated when you are talking publicly about your sexuality.
You do not need to shout about it from the rooftops, but you still need to be open and honest about who you are. Some rural places in India still hold on to many traditional traditions, which can make it difficult to express feelings openly in any kind of relationship.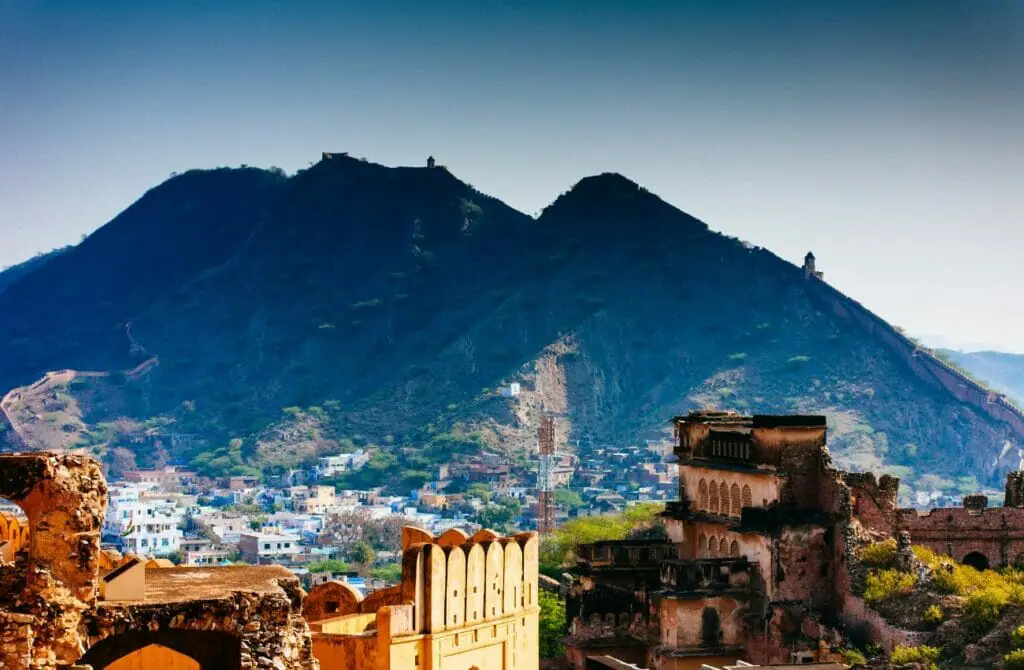 In this article we will cover...
Attractions in Gay Jaipur, India
Welcome to Gay Jaipur, darling! While the city may not be the most welcoming to the queer community, fear not! There are still plenty of fabulous things for you to do while keeping things low-key. First and foremost, you simply must visit some of the city's most iconic landmarks and attractions, dahling!
Take in history and culture by visiting museums, art galleries, and historical monuments. And don't forget to marvel at the stunning architecture, explore parks and gardens, and indulge in the local cuisine. But that's not all, darling! Gay or straight, there's always something to do in Gay Jaipur. Immerse yourself in the local culture by attending cultural events like festivals, concerts, and shows.
In India, LGBT rights have made significant strides in recent years, but many issues remain. In 2018, the country's Supreme Court overturned a colonial-era law that criminalized homosexuality and in 2023, the legal battle for same-sex marriage heated up, but societal attitudes towards LGBTQ+ people remain largely conservative.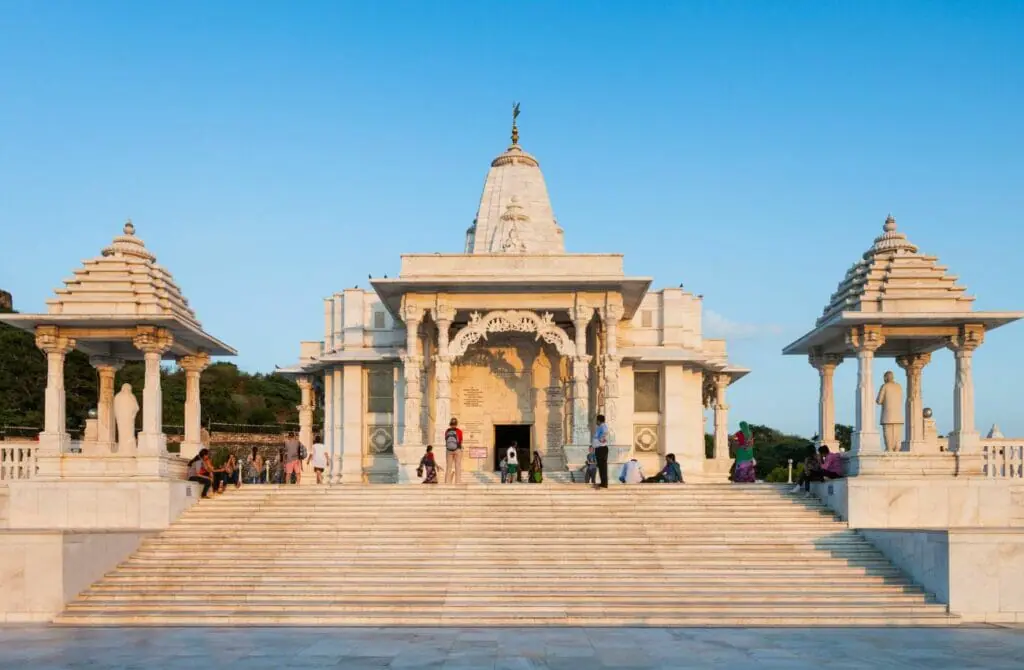 Discrimination and violence against queer individuals still occur, and there is still a long way to go regarding legal and societal acceptance.
As a queer traveler in India, exercising caution and being mindful of your surroundings is important. While larger cities like Mumbai and Delhi have more visible LGBTQ+ communities and venues, it is still important to be discreet in public spaces outside of these areas.
Holding hands or displaying affection in public may draw unwanted attention or negative reactions. Knowing local customs and dress codes is important, especially if visiting religious sites or rural areas. It's always best to err on the side of caution and respect the local culture.
Trust us; there's always something fun and exciting happening in this fabulous city. Remember, discretion is key in a city that's not always welcoming to our fabulous community. So, keep it lowkey and enjoy all the wonderful things Gay Jaipur offers!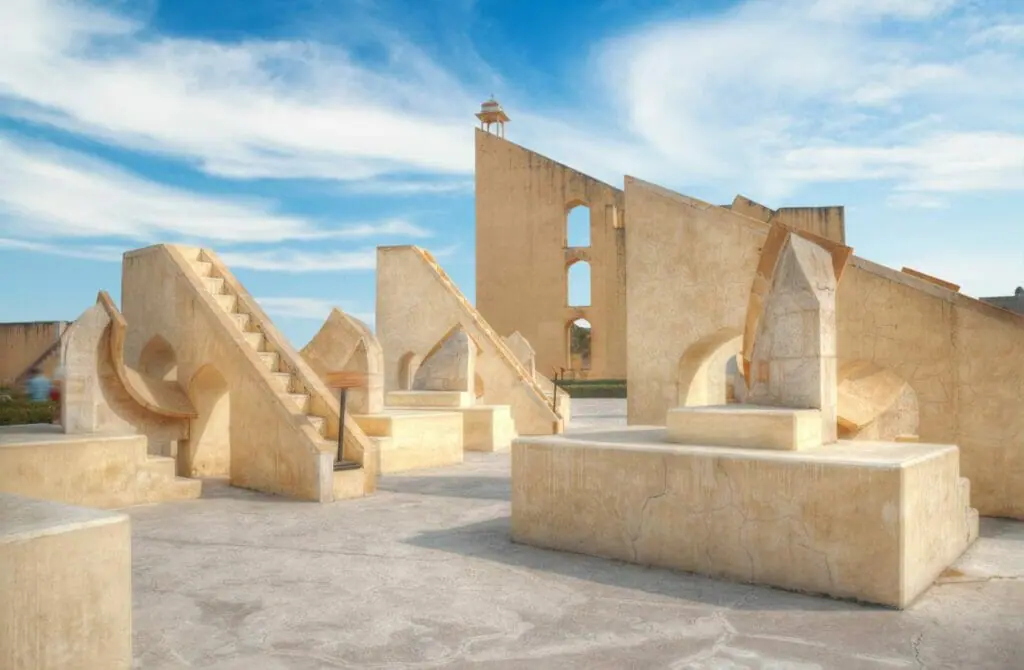 The recognizable landmark known as the Palace of Winds is at the edge of the City Palace. The grandson of Jaipur's founder built this impressive monument in 1799. The honeycombed facade of the palace, which was constructed from red and pink sandstone, was intended to resemble the crown of the Hindu deity Krishna. For the queens, 953 lattice windows were created.
They could watch the festivities safely from these latticed windows because they were not permitted to be seen in public without covering their faces. The back of the palace is the building that is visible from the street.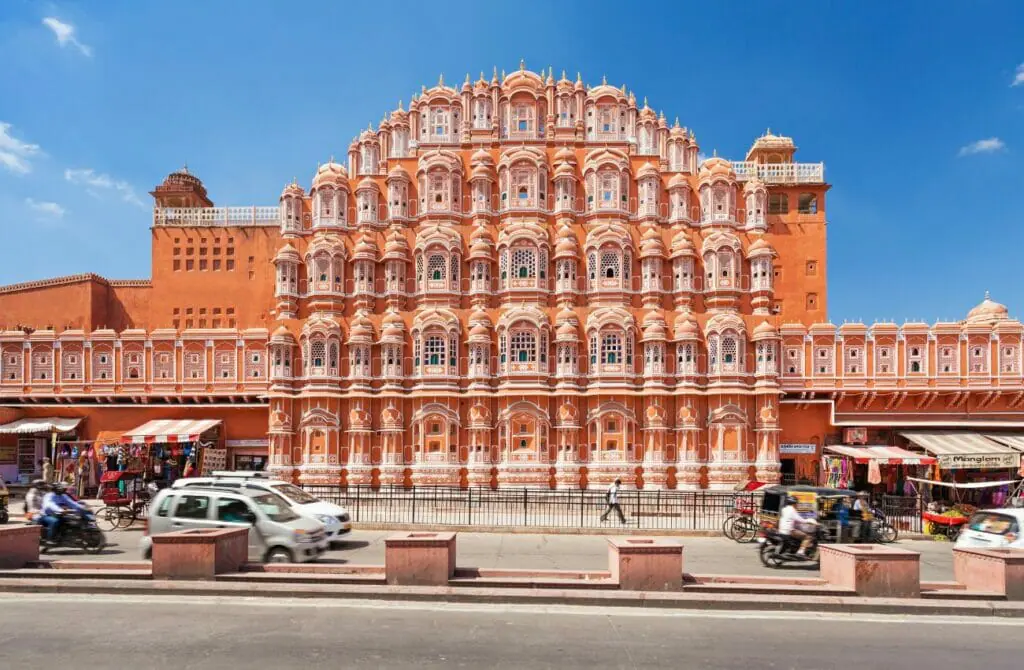 Johari Bazaar
Rajasthan's commercial center, Jaipur, is well-known for its handicrafts and locally produced goods. The oldest and most vibrant market in Jaipur is Johari Bazaar, which is close to the Hawa Mahal. A shopper's paradise, it offers colorful handmade goods, delectable regional cuisine, and exquisite Kundan jewelry.
Genuine Jaipuri jewelry fashioned of gold and silver and set with diamonds, emeralds, and rubies is available for purchase. The market's winding aisles are crammed with vibrant traditional clothing, embroidered juttis, and iridescent lehengas.
Famous Jaipuri textiles, traditional blue pottery, cotton blankets, and home décor items are all available at tiny stalls. As costs are frequently inflated for tourists, be prepared to haggle hard.
These haphazard configurations of large stone monuments may pass for an outdoor art exhibition with abstract sculptures to the undiscerning. But if you look closely, you'll see that they actually form an observatory. Maharaja Jai Sing II, whose interest in astronomy was well-known, also constructed this intriguing observatory.
He constructed five of these observatories across the nation, including ones in Mathura and Varanasi, but the one in Jaipur is the biggest and best preserved. A nice option would be to hire a local guide to explain the significance of each structure because they are all there for a reason. Without a doubt, it's among the most interesting places to see in Jaipur.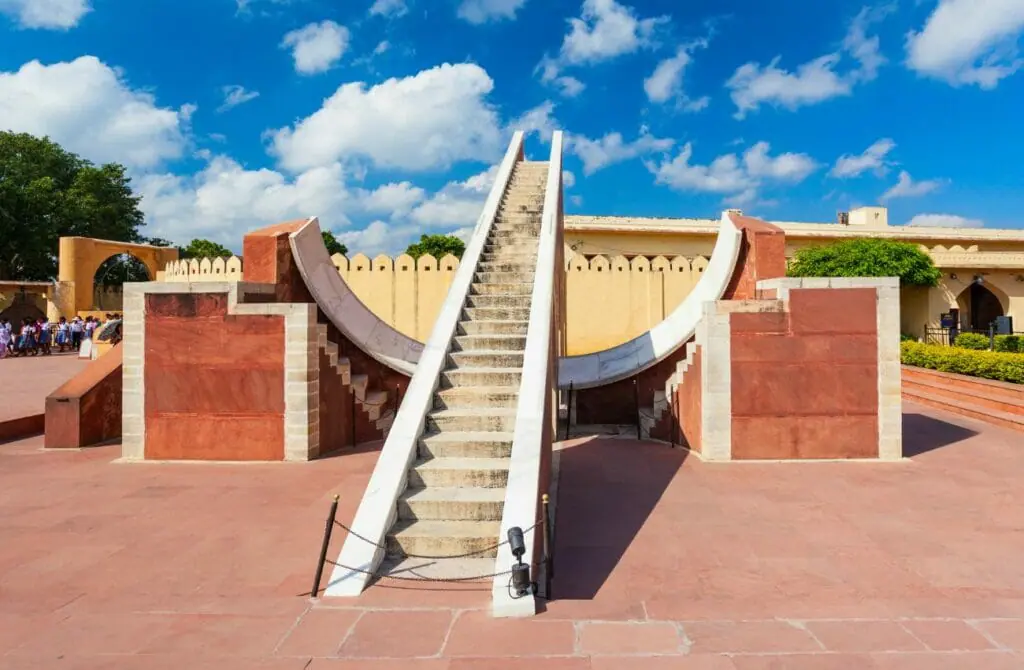 Albert Hall Museum
The greatest way to learn about Jaipur's rich legacy and the historical journey is to visit its museums. The city's most well-known museums, like the Albert Hall Museum, are known for their distinctive architecture. It was constructed in 1876 as a music hall, and the Victoria and Albert Museum in London can clearly be seen in its architecture.
The Prince of Wales laid the cornerstone for the building in Jaipur in 1876, and the city's Maharaja Sawai Madho Singh II converted it into a museum in 1881. Red sandstone was used to create the lovely Indo-Saracenic dome structure with delicately etched arches.
This museum's 16 exhibits allow you to learn about Rajasthani culture. The museum displays paintings, portraits, rugs, musical instruments, jewelry, ammunition, woodwork, brassware, antique coins, local ceramics, handicrafts, and sculptures. An aviary, a greenhouse, and a zoo are among the other attractions of the property.
From a distance, the Water Palace appears to be floating on the Man Sagar Lake. The palace's history is hazy, but Jai Singh II expanded the palace and the lake throughout the 18th century. Four of the five levels of the red sandstone palace's five stories are submerged, which is rather amazing.
Although it is forbidden to enter the palace, it is a beautiful sight from a boat on the lake. If you're unsure of what to do in Jaipur, you could think about admiring it from a distance. On the other hand, if you join a full-day city tour, you may also partake in an unforgettable camel ride at the Water Palace.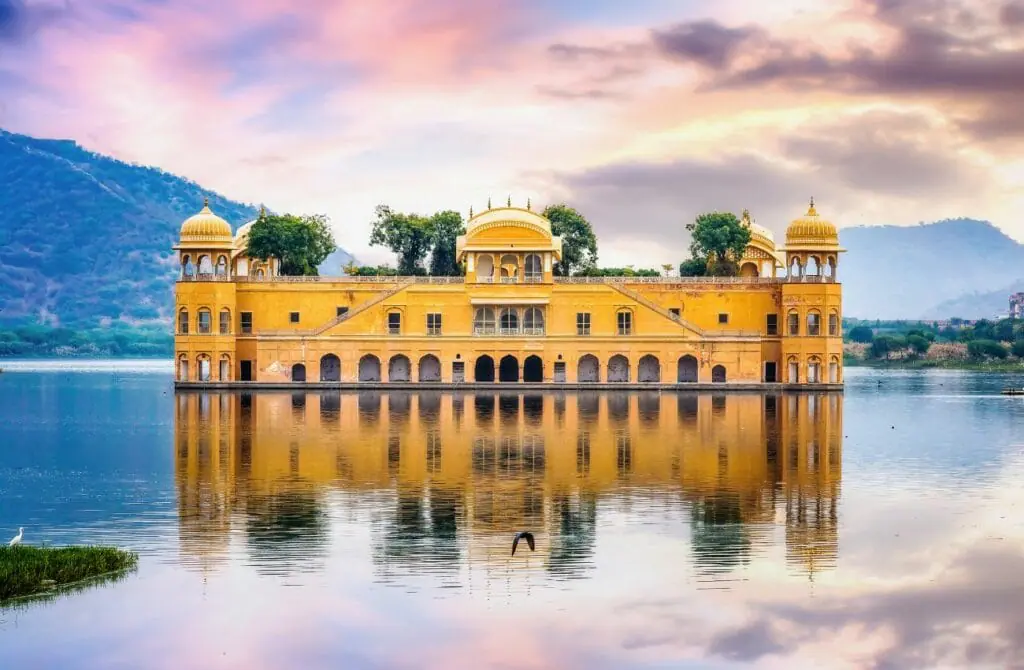 Elefun
Elefun is a sanctuary for elephants with a focus on protecting the species. The establishment was founded in 2013 and is run by a mahout family (elephant caretakers). While providing elephants with a natural environment to live in, the facility offers visitors incredible opportunities to interact with animals.
In order to give the elephants at the sanctuary a loving and natural home, several of them have been rescued from zoos and circuses. You can engage in entertaining activities, including strolling, feeding, bathing, and conversing with elephants. Natural hues and conventional designs can also be used to adorn an elephant.
The Sheesh Mahal is part of the Amber Fort complex. It is generally known as "The Palace of Mirrors," and it has drawn thousands of tourists worldwide. The sumptuous palace, built by Maharaja Man Singh in 1727, has an exquisite setting of precious stone and mirrorwork on its walls and ceilings.
The mirror arrangement is unusual in that it reflects only one ray of light to illuminate the entire room. You may see the wonderful mirror work and marvel at the skill of the designers and architects of the time.
Jai'pour Café and Bar, Anokhi Café, Tapri Central, O2- the Plant Café, Organic Cafe, Rustic Cafe, and Wind View are among the top cafés in Jaipur.
Apart from enjoying a delicious meal at one of Jaipur's cafés, you can watch movies at Inox theaters, go on a day trip to Chokhi Dhani, or witness a polo match at the Polo Ground near Rambagh Palace.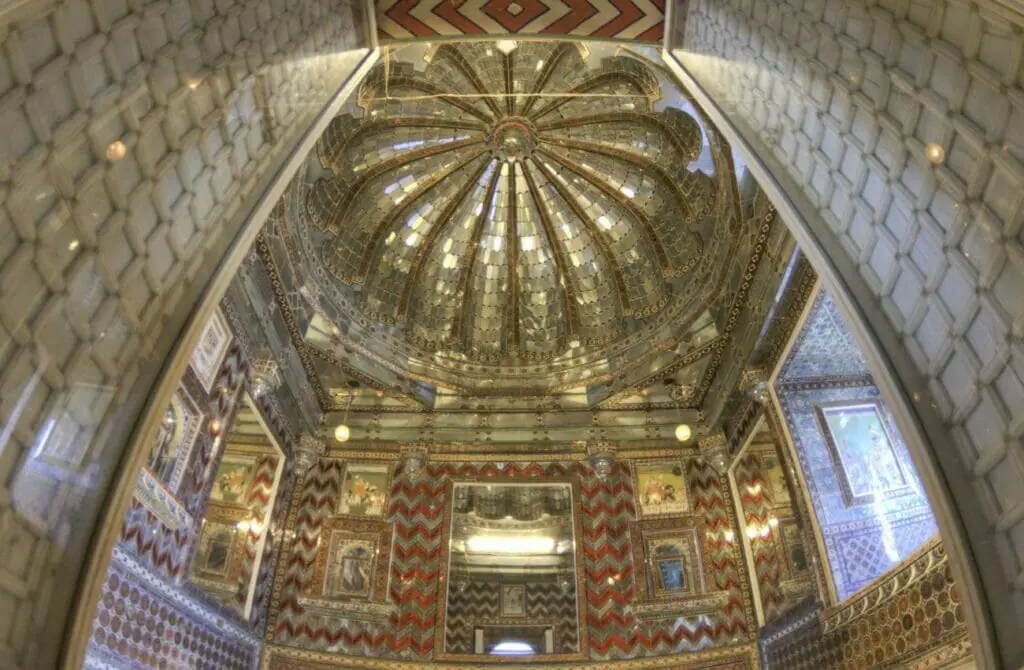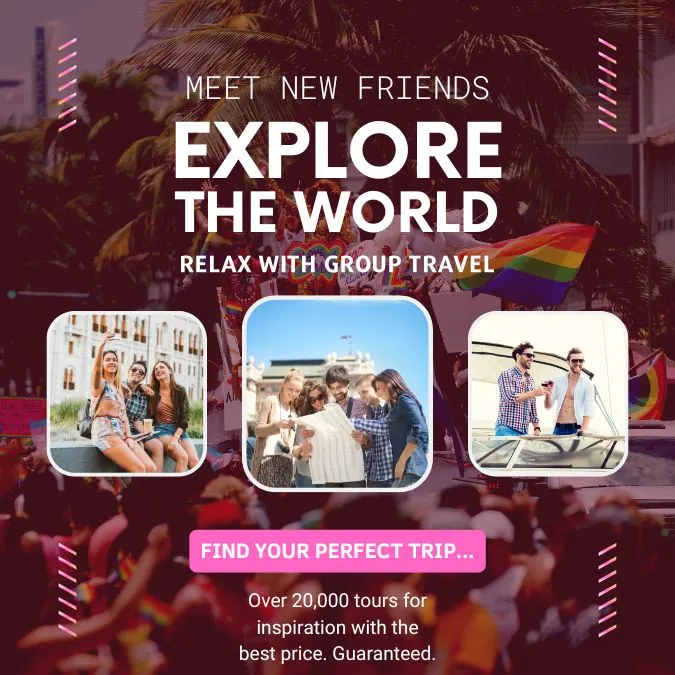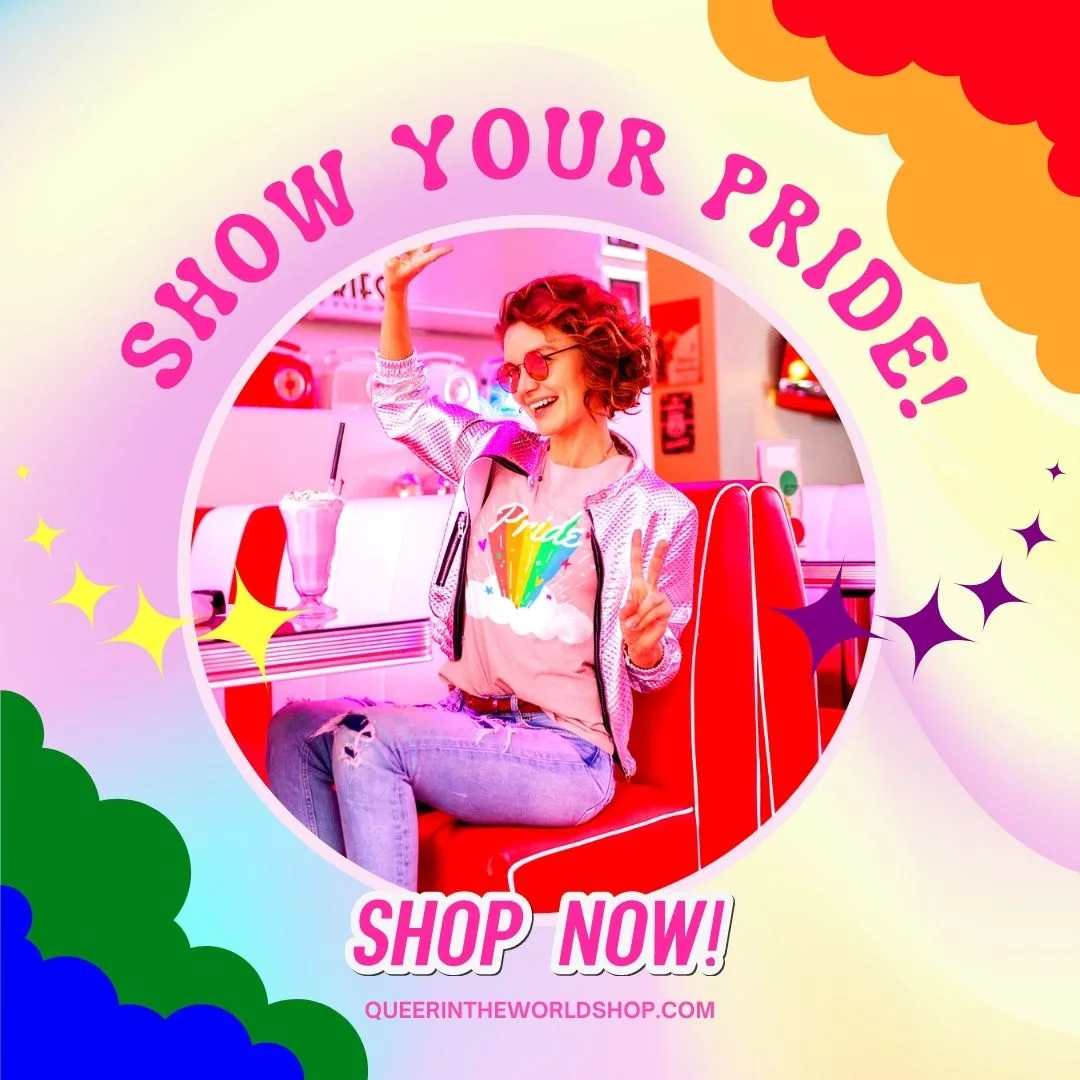 Gay-Friendly and Gay Hotels in Jaipur, India
Don't wait another minute to book your stay at one of Jaipur's most fabulously queer-friendly hotels! While many establishments in town might not welcome our rainbow family, these hotels have all pledged to embrace our queer spirit with open arms.
From non-discrimination policies to LGBTQ+ resources and amenities, these hotels go above and beyond to create a safe and inclusive environment for all guests who identify as LGBTQ+. And if you're looking for a place to stay in an area known for being LGBTQ+ friendly, these hotels have got you covered too.
In addition to the locally-owned gay-friendly accommodations in Jaipur, international hotel chains can also be great options for LGBTQ+ travelers. Many of these chains have implemented policies and training programs to ensure that their hotels are welcoming and safe for LGBTQ+ guests.
They may also have LGBTQ+ affinity groups within the company, which can help to promote a culture of inclusivity and support for queer travelers.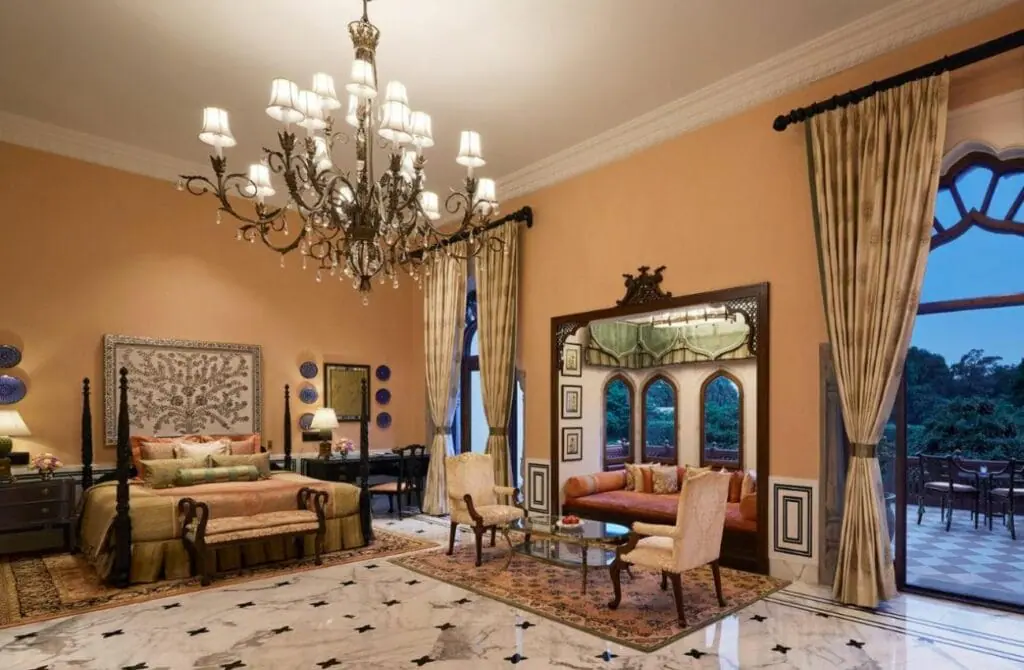 Moreover, international hotel chains are often known for their high-quality amenities and services, which can provide a more luxurious and comfortable stay for LGBTQ+ travelers. With a global presence, these chains can also provide a sense of familiarity and consistency for queer travelers who may be navigating unfamiliar destinations.
Whether you choose a locally-owned gay-friendly accommodation or an international hotel chain, it's important to do your research and choose a place that will make you feel welcome and comfortable during your stay in Jaipur.
So why wait? Book now to experience the comfort, luxury, and acceptance these gay-friendly hotels in Jaipur offers. With options to fit every budget and preference, you're sure to find the perfect home away from home.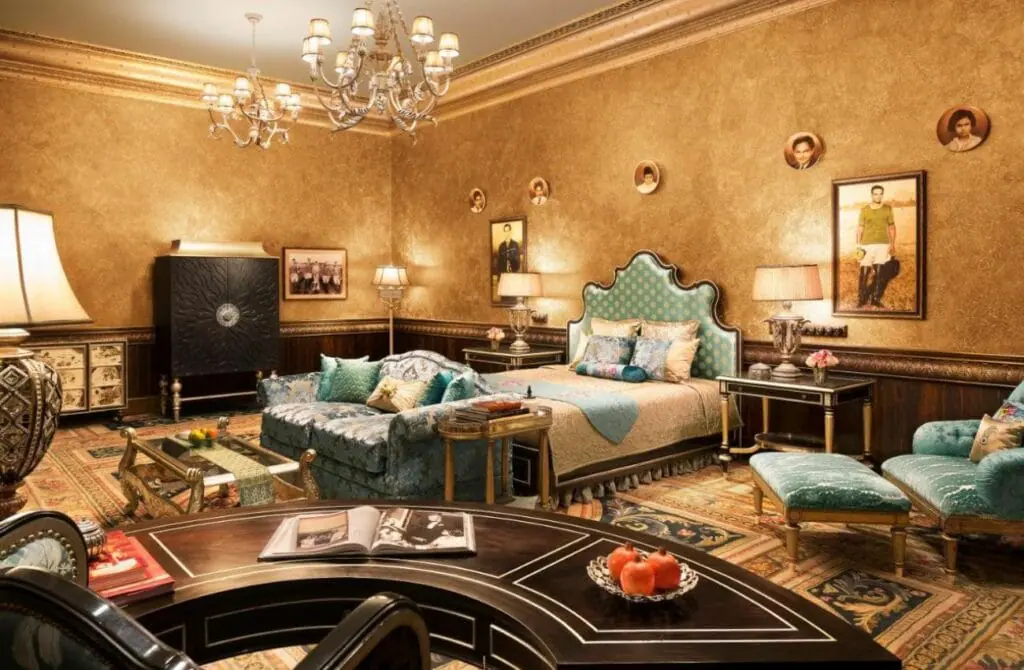 The Pink City, Jaipur's historic center, and many other attractions are all within 15 minutes of Taj Rambagh Palace. The former royal residence/hunting lodge is located in a vast green area just south of the city. The luxurious spa facility has modern touches like a whirlpool, saunas, steam rooms, and fabulous indoor and outdoor pools. Every evening, a candle-lighting ceremony is open to the public.
This is followed by pre-dinner entertainment, including traditional dance music, drinks, and even free henna tattoos. The hotel is unsurprisingly luxurious, given that it was once a royal residence. It should be no surprise that you won't want to leave once you enter this place.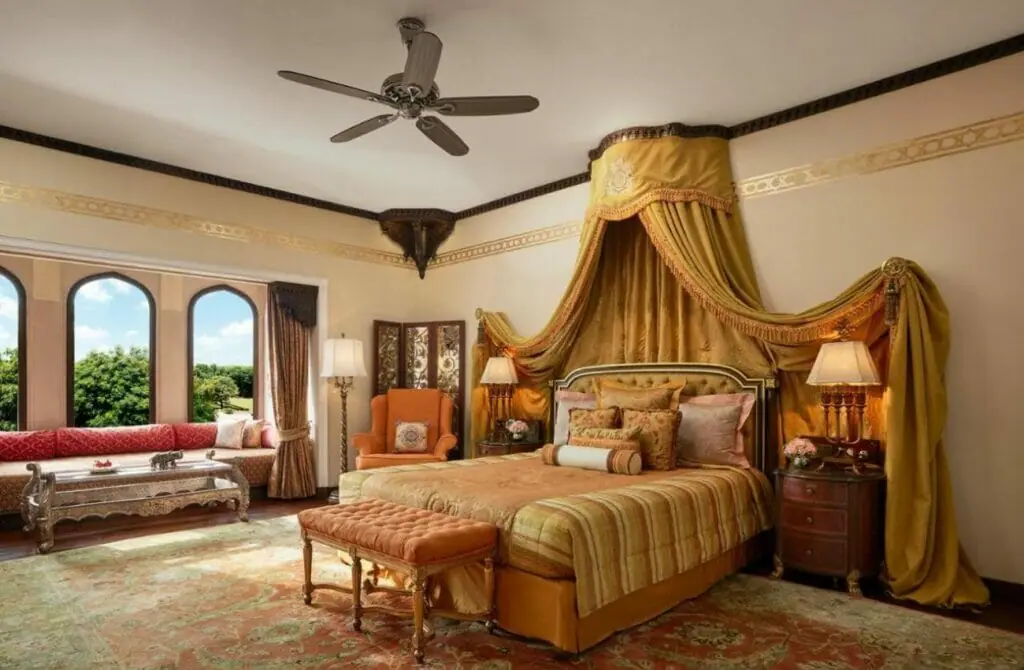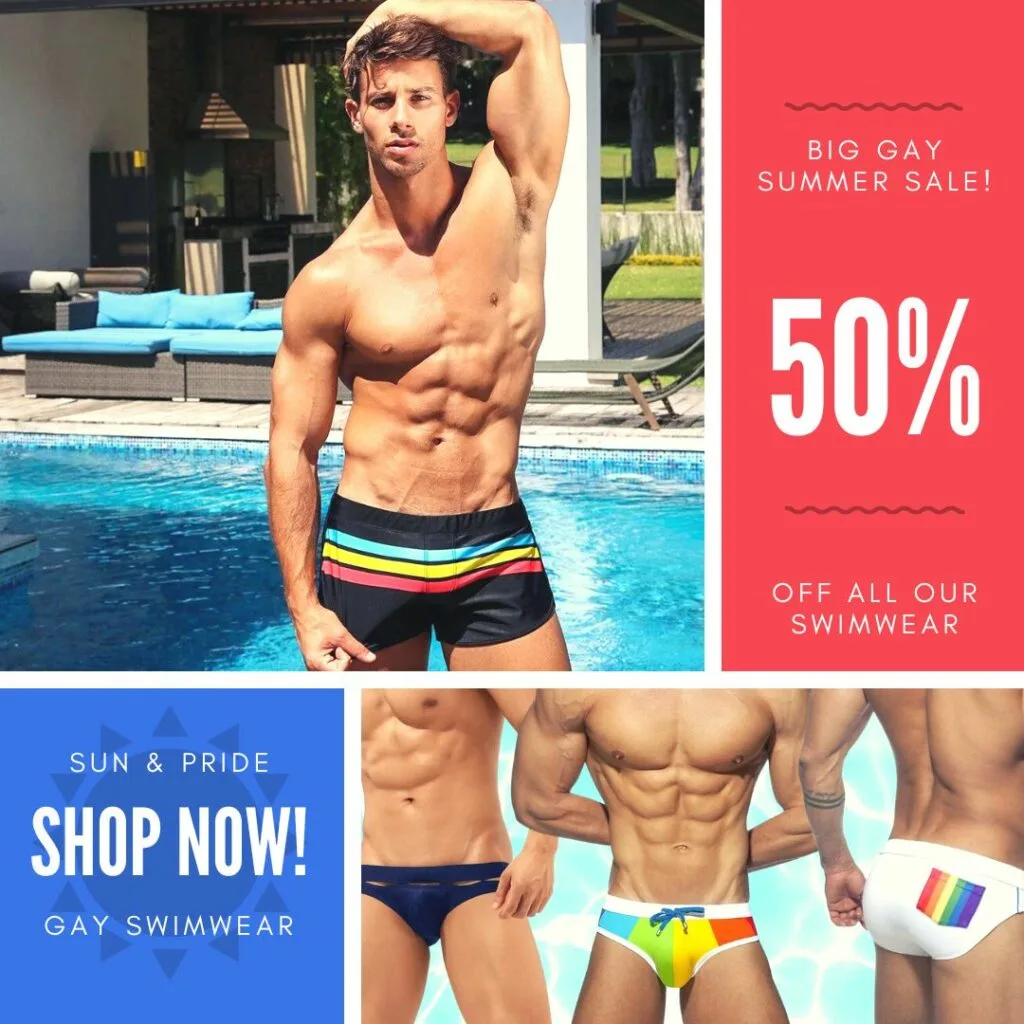 The Oberoi Rajvilas Hotel, just outside Jaipur's city limits, is the ideal place to revive your worn-out senses. The 32 acres of meticulously maintained grounds, marble floors, and sandstone sculptures all contribute to the establishment's utterly ethereal atmosphere. The staff provides flawless service and goes above and beyond to make you feel valued.
For instance, you and your partner could exchange vows once more in the property's old temple. The imposing hotel's red-brick facade is reminiscent of a fort in Rajasthan and features floral arches, floral designs, and handmade jewel-toned Jaipur tiles. A heaven-sent spot to sit early in the morning is the awning with the bay windows.
Umaid Bhawan- A Heritage Style Boutique Hotel ☆☆☆☆
The lavish yet tranquil Umaid Bhavan is a charming palace-style building. The opulently decorated heritage-style building is located in a residential neighborhood on a peaceful cul-de-sac. You are welcomed inside the pale-yellow building by a magnificent arched door with hand-painted floral motifs, which is surrounded by typical Rajasthani balconies.
The hotel's heart and soul is the courtyard, which is teeming with flowers, fountains, and old-fashioned furniture. The opulently embellished heritage-style building is located in a quiet residential neighborhood about ten minutes from Pink City.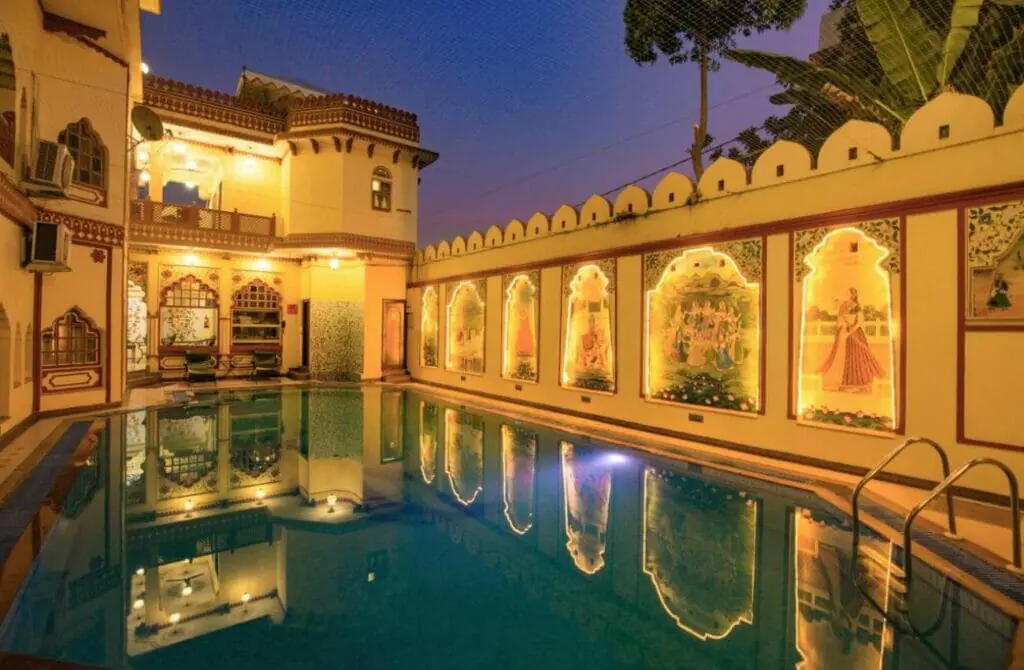 Hotel Suryaa Villa is a good choice if you're seeking a cheap historical experience in Jaipur. One of the top gay-friendly hotels in Jaipur is now located in the erstwhile home of the Peelwa family. The hotel is located in the center of Jaipur, just 10 minutes from Pink City, on lovely green lawns. There are many wonderful things about this heritage hotel.
First of all, it's considerably smaller and cozier than other downtown heritage hotels. Following a spectacular welcome, you'll find the hotel's charming outdoor pool as its focal point.
Given that this was a former palace, the rooms are exceptionally spacious. Staying here is one of the best experiences thanks to the rich Rajasthani aspects and modern creature comforts such as four-poster beds, ensuite bathrooms, and mod-cons.
The Hostel Lumb's Nest is the best hostel in Jaipur if you're seeking a place to stay. The hostel is located about 15 minutes south of Pink City in a lively but calm neighborhood. So, despite not being exactly central, the location is perfect for getting away from the hustle and bustle of the city.
Previous LGBTQ travelers appreciated Lumb's Nest because the owners are not just alright with LGBTQ travelers but go out of their way to make them feel welcome and at home. It is what makes it one of the city's top cheap places for gay travelers.
This one has female-only and mixed dorms and private rooms like other hostels. So, if you want to stay here, make a reservation in advance. The rooms are huge and spotless, as are the common bathrooms. You can start your day on the lovely terrace with a cup of coffee and enjoy the peace and quiet. You can prepare quick meals in the common kitchen or eat at the adjoining restaurant.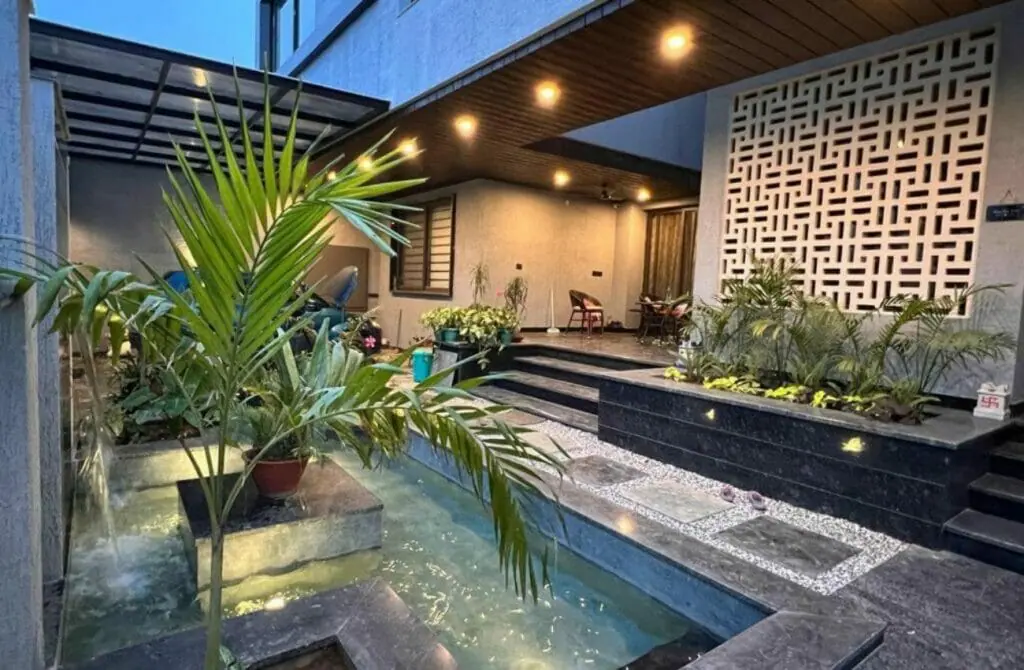 Gay Nightlife in Jaipur, India
In Jaipur, there isn't a big LGBT scene. If that's what you're after, you might want to visit Delhi or Mumbai instead. Nevertheless, a small number of LGBT+-focused events have taken place in Jaipur recently.
For instance, a prestigious Jaipur hotel recently hosted the androgynous fashion show Feronia Fashion Night. All of the attendees at the largest fashion show ever held in Jaipur were transgender. Additionally, a number of Pride celebrations were held in Pink City in 2022. Both signify important historical turning points in Rajasthan's struggle for LGBTQ rights.
Therefore, even though Jaipur does not currently have any gay bars or clubs, I believe that will soon change. In the meantime, you shouldn't have any trouble making friends and having a good time at the following well-liked bars and hangouts.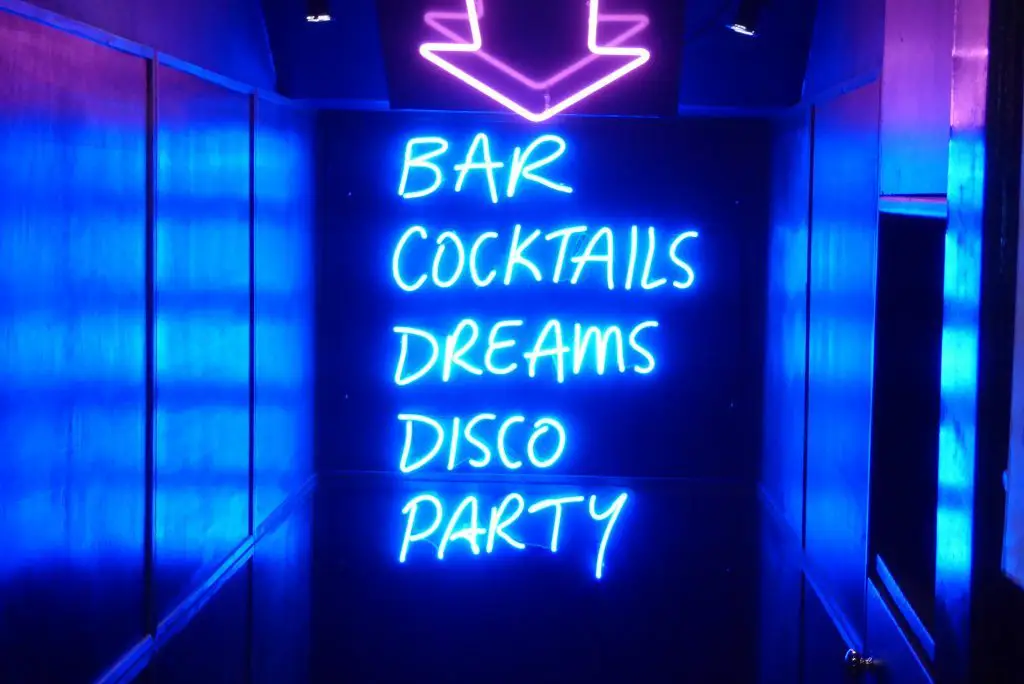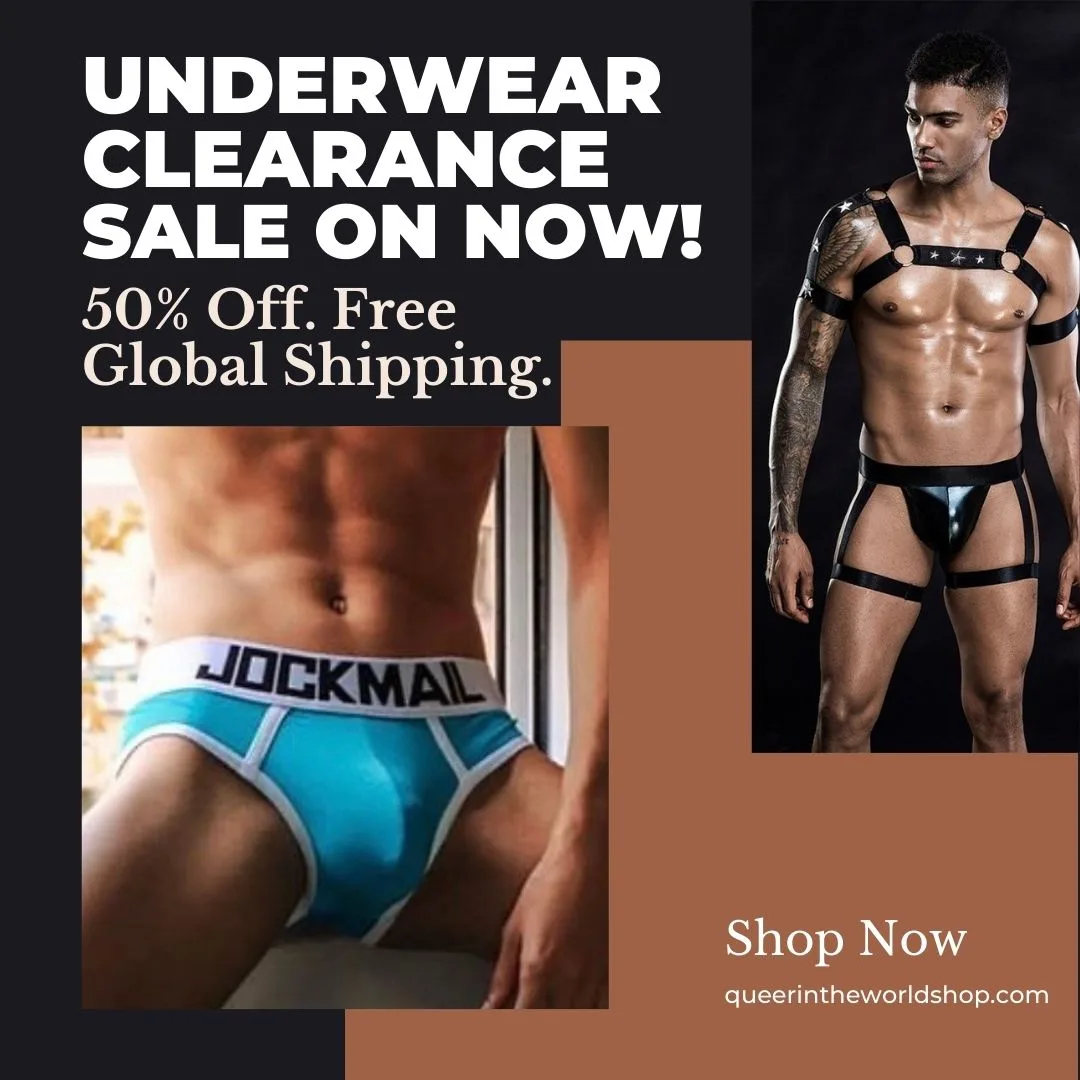 F Bar And Lounge
(Temporarily or permanently closed. If you know something, please suggest an edit.)
F Bar and Lounge is a magnificent bar located at the Hotel Golden Tulip that was designed to be a show stopper. The exquisite cuisine and lively atmosphere, as well as the rooftop setting, make this a must-visit. There is poolside seating if you wish to relax by the azure seas. Another draw for photo enthusiasts is the selfie point near the entryway.
Their main goal is to keep the entertainment quotient high, and they are constantly coming up with creative activities such as live Sufi bands, Rajasthani folk singer performances, and belly dancing as part of exclusive celebratory celebrations.
The Narain Niwas Palace's Bar Palladio is a visual treat. Marie-Anne Oudejans, the founder of the design company Tocca, designed the interior. The only colors used are turquoise and white, with classic Indian designs in Mughal style on every area of the hotel—on the walls, on the pillows, on the vase—resulting in a fresh yet regal ambiance.
Bar Palladio emanates nobility and charm in spades. Bar Palladio also serves a variety of distinctive, refreshing cocktails, making it the ideal spot for a casual yet sophisticated evening.
The extensive Italian menu will leave you wanting more. The staff is helpful and will go out of their way to make your experience unforgettable. On cold nights, bonfires make the location cozier and warmer, giving you more reason to explore this ideal spot for nightlife in Jaipur.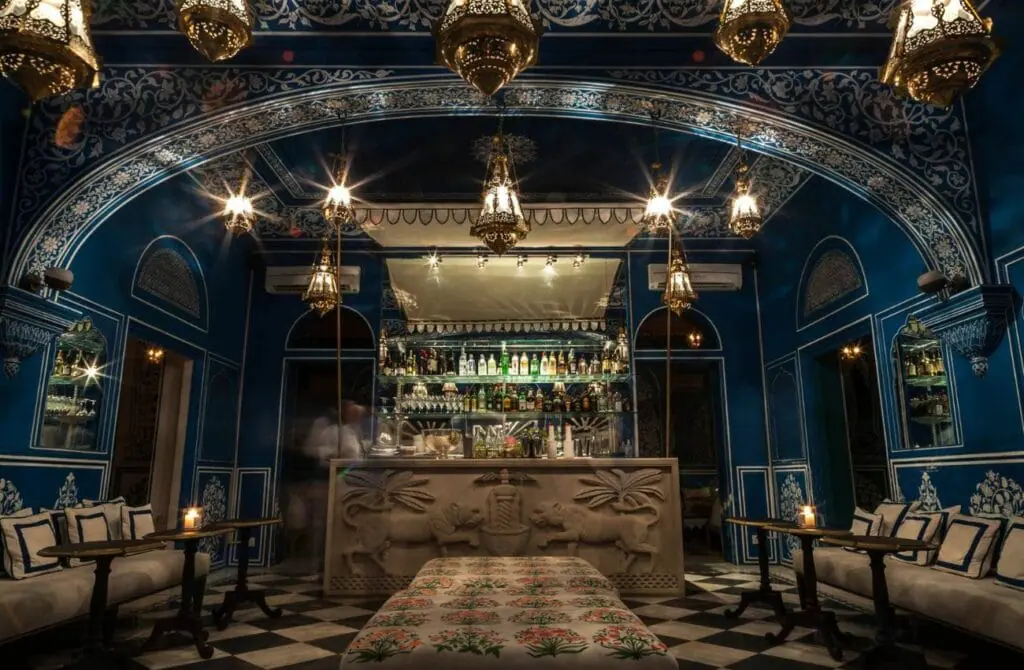 Aza
(Temporarily or permanently closed. If you know something, please suggest an edit.)
Aza is a magnificent classic library bar housed at the Fairmont Hotel. Everything in the bar is arranged in the style of an emperor's hunting lodge, from the books and sofa sets to the tiny windows and door.
The Aza bar is divided into four sections: a cigar lounge, a whiskey bar, a huge normal bar, and an outside drinking space. The Aza also stands out from the crowd because of its enormous wine cellar, which offers a superb variety of local and international wines.
If you want a bar that has it all: ambiance, entertainment, cocktails, and cuisine, Blackout is the place to go. Blackout, a gorgeous contemporary bar with spectacular windows and an open rooftop that exhibits scenic views of Jaipur, is the ideal place to soak in the splendor of the city while sipping a drink.
The bar's calm ambiance and comfortable seats make it ideal for a daily visit, while frequent club nights provide a terrific weekend release. Order one of their delectable drinks or bottled beers and some appetizers, and take in the breathtaking views. Thanks to the sophisticated dance floor and upbeat music, it's a dancer's paradise.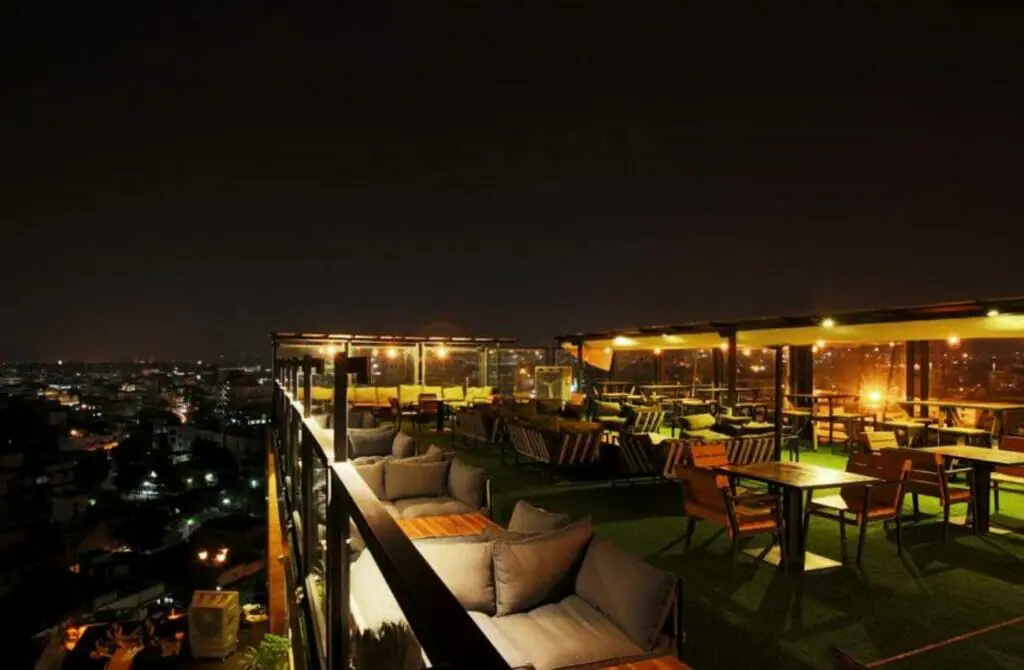 Grunge- The Fern Hotel
(Temporarily or permanently closed. If you know something, please suggest an edit.)
The Times of India named Grunge the best nightclub in Jaipur for 2015. Purples, pinks, and black are used to decorate the grunge's interior, giving it an edgy, underground appearance. The live band attracts a sizable crowd on Wednesdays and Fridays, softening the edginess with a fun, upbeat atmosphere. The goal of Grunge is to provide great food, drinks, and music, and this bar certainly does so.
The bar is the ideal place to spend time with your loved ones because it features a variety of live bands on Wednesdays and Fridays and an in-house DJ on the groove. The hotel offers a variety of cuisines, primarily Indian, and tends to be on the pricey side of the spectrum.
Group parties can be held in this environment as well. It is best to make reservations in advance, especially on weekends when the crowd size increases.
Wheelchair accessibility, indoor seating, and dance floors are available at bars.
The Steam Lounge Bar near the Taj Rambagh Palace perfectly complements the area's luxury. The bar's lavish interior and train-themed structure perfectly capture the atmosphere of a steam train. The cost to enter the bar is INR 1400.
The lounge bar offers an impressive selection of cocktails to cool down your throat, along with various foods and desserts that have been carefully chosen from almost every continent.
The Orange Mint Spritzer, one of the newest drinks on the menu, definitely enhances this royal experience. Enjoy an extravagant meal at Steam Lounge Bar with loved ones or that special someone!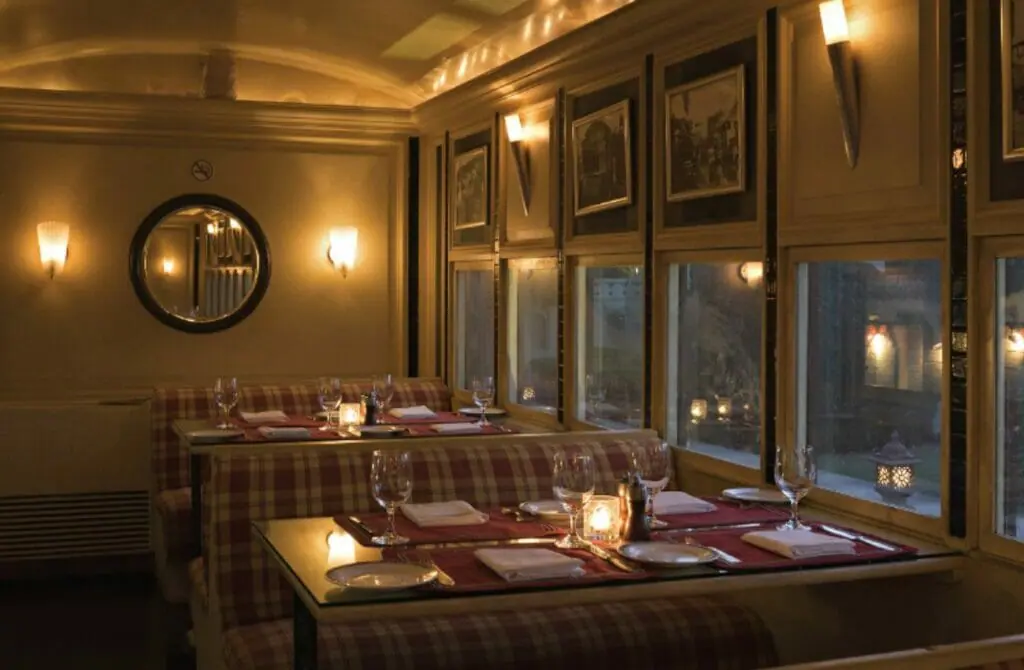 Ta Blu is a popular destination and one of the city's trendiest hotspots. I love the atmosphere and furnishings of traditional Jaipur. It is the kind of location that offers live music bands a fantastic opportunity to perform every week.
You can have a great night out thanks to the roomy bar. The lovely candle holders and mesmerizing neon blue lights create the ideal setting for a romantic date with your significant other. Those who get hungry as the night wears on also have a special "Late Night Menu."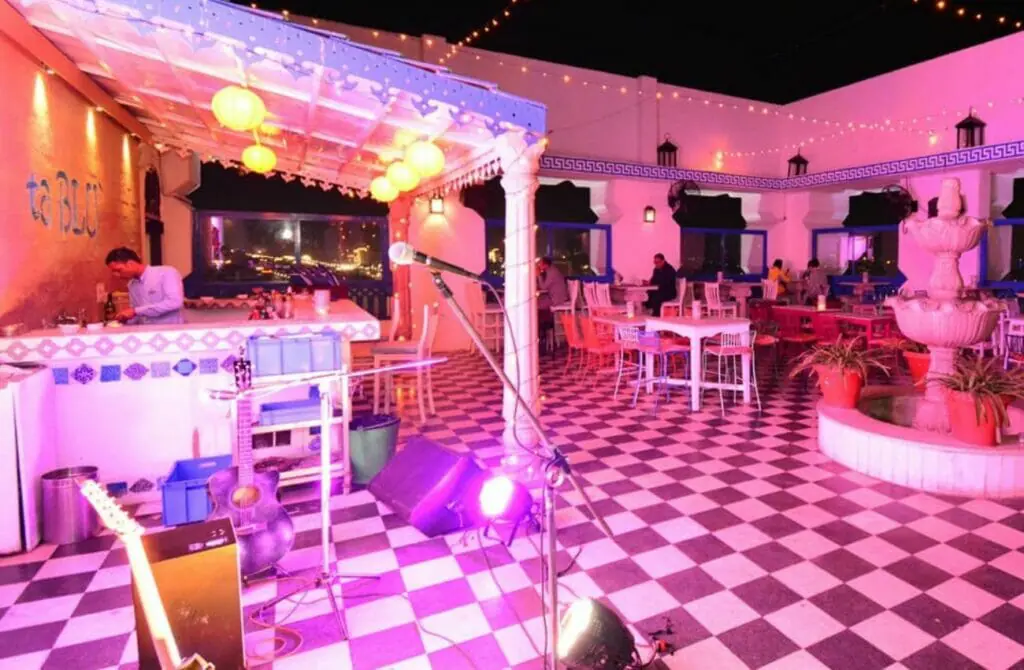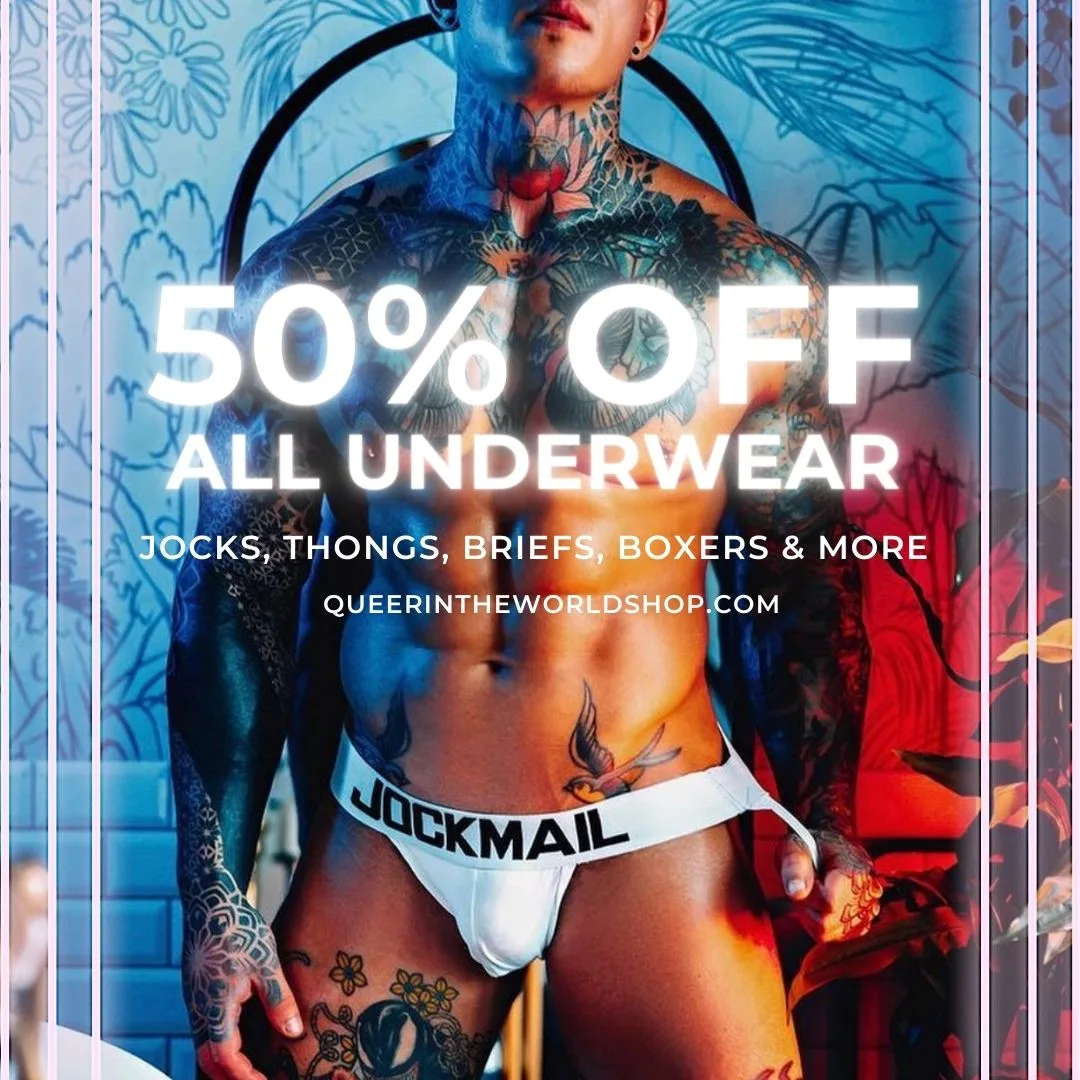 Gay Map Of Jaipur
Finding it hard to envisage where everything is in Jaipur? Hopefully, this queer-centric map helps where we have marked all the bars, clubs, parties, hotels, saunas, massages and more will help you stay in the spot best suited to you!