Just two hours from New York City, you will find the exceptionally gay Atlantic City in New Jersey. Here you will find many gay attractions, from bars and clubs too much more, making it a queer favorite tourist destination in America. In the 1950s, she was one of the gayest places, but by the 1970s, this scene had declined drastically.
Despite all these trials, the gay flame never went out entirely and is now showing a new fuel of life, with the scene growing rapidly as social clubs grow in numbers. Even if they still have a long way to go in cultivating any formally established gay venues, you can still celebrate pride and enjoy the brilliance of their city in many other ways.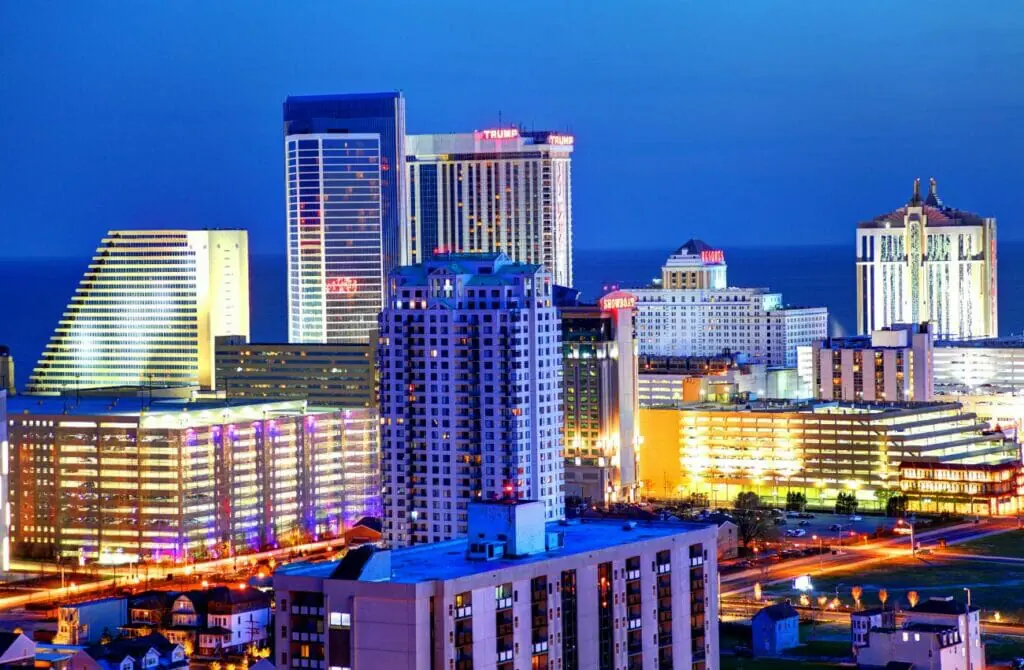 Atlantic City doesn't just have over seventy years of documented gay history, but an even longer one of being the Summer tribal lands of the Lenape Native American tribe until the arrival of European settlers in the 17th and 18th centuries. In 1783 Jeremiah Leeds decided the island would be perfect for his all-year-around residence, and by the 1850s, it had become a popular place for building holiday homes.
Today we can see that what founded this city is still alive in the countless resorts, and tourism is becoming the leading industry by far in the city. Outside of history, the city is celebrated for its high-class casinos, hotels, Boardwalk, expansive beaches, and so much more. So, if the resort capital of the east coast suits your idea for a great gay holiday, Atlantic City is a must-visit.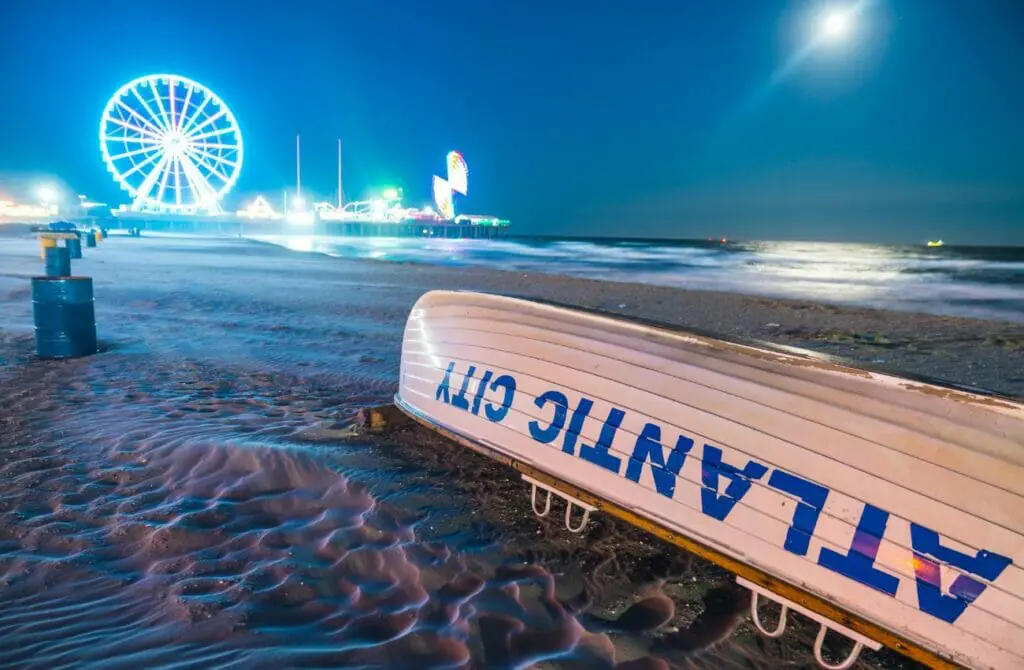 Attractions in Atlantic City, USA
As a new visitor to Gay Atlantic City, there are plenty of things to see and do, regardless of your sexual orientation. One of the best ways to experience any new city is to visit some of its most iconic landmarks and attractions, including historical monuments, museums, and art galleries.
We also love gazing at architecture up close, exploring parks and gardens, sampling the local cuisine, visiting local markets, and attending cultural events such as festivals, concerts and shows.
Even as the out-and-proud queer we are, we still love to explore the city and its culture in the same way as everyone else. Doing so allows us to learn more about the city and its people and gain a deeper understanding of the local culture. As such, these are our favorite must-see attractions in Atlantic City.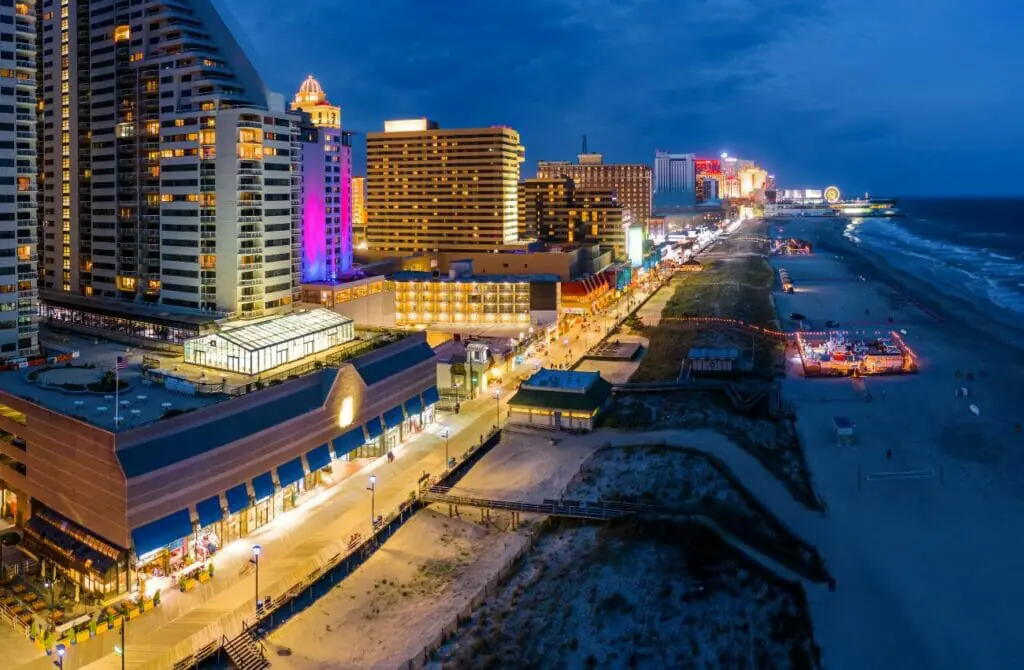 Atlantic City Ghosts: Banshees of the Boardwalk
Take a spooky tour with the Atlantic City Ghosts Banshees of the Boardwalk tour through the haunting history of the city. Look through some of the most famous sites of the downtown district, from Caesars Atlantic City Casino to Jim Whelan Boardwalk Hall, all the while learning all about the dark side of Miss America and when the luck at the tables runs out for unfortunate souls!
Atlantic City Bar Crawl Scavenger Hunt
If you have just a short time in the city but want to take advantage of all the best night-time attractions, you can take a fun and unique scavenger hunt bar crawl of Atlantic City. This app tells you where to go, offering a fun twist with a game to it isn't just boosting and walking from bar to bar. These nighttime adventures will include visiting Irish Pub and Hard Rock Café.
Atlantic City Boardwalk
The most famous landmark in Atlantic City is its Boardwalk which since 1873 has been beachfront for the city, running alongside the hotels and resorts. Here you can find all attractions, from beachside activities to restaurants and entertainment centers. Regardless of the weather, you should take a stroll down the boardwalk!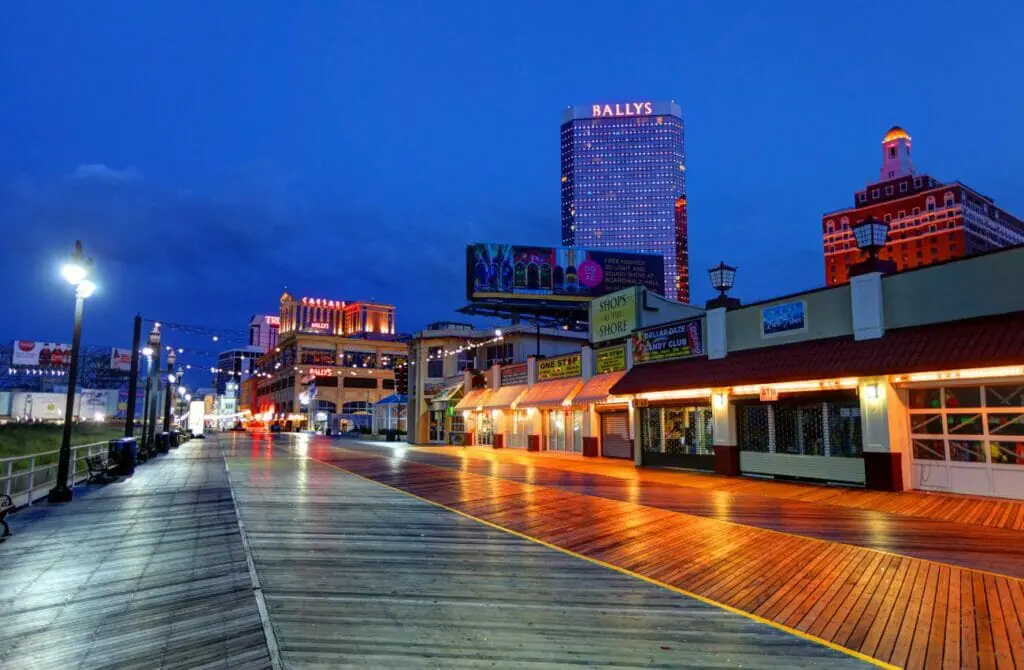 Boardwalk Hall
One of the best sports stadiums in the city is the Boardwalk Hall, famous for hosting local and international ice hockey sports events. The stadium is also a marvel that makes being part of the crowds at these games something few people experience elsewhere.
Built-in 1926, it doesn't just host sports events but the Miss America Pageant, so if you get the chance, it is certainly worth stopping by and catching this show.
Atlantic City Cruises Inc
Being so close to the sea, they have a home to the brilliant Atlantic City Cruises, where you can find all manner of ocean excursions to make your stay exceptional. You can go on a dolphin or whale watching tour, private parties, and much more!
Steel Pier
The oldest theme park in Atlantic City is Steel Pier which shows its expertise for fun by providing entertainment for the countless visitors to the city every year.
Even if they are old by the standard of other theme parks here, you can still find a fresh modern carnival experience intermixed with classic old-school fun on the north beach boardwalk. You can expect a Ferris wheel, market stalls, many different old-school games, and fantastic sea views.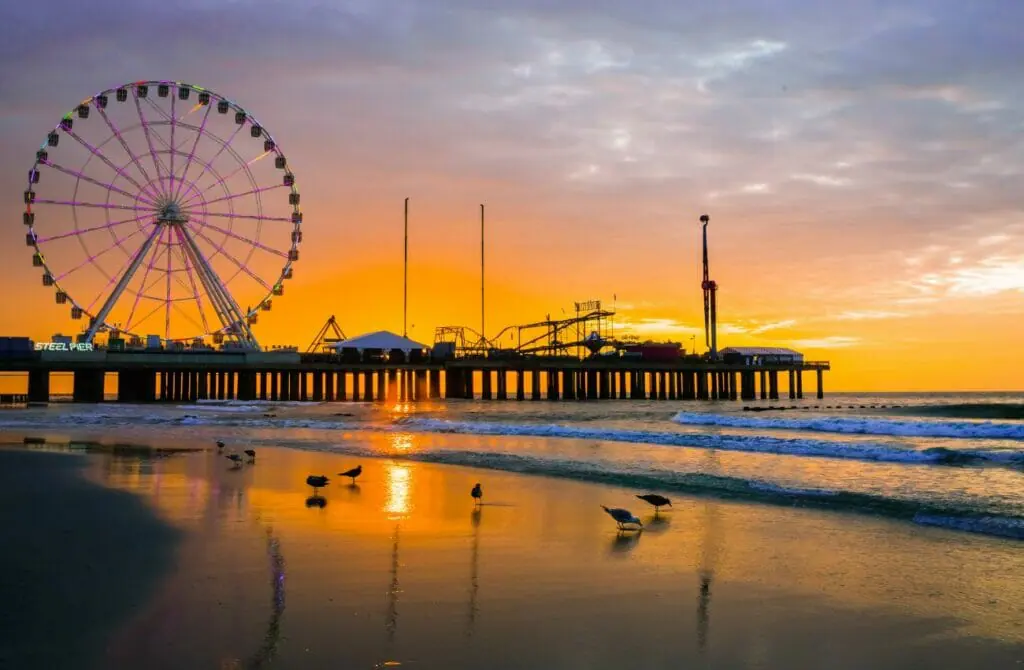 New Jersey Korean War Memorial
Paying tribute to the countless lives lost in the Korean War, the New Jersey Korean War Memorial stands as a monument to their sacrifices for peace. It also stands as a work of art with benches to sit and enjoy quiet contemplation to take a break from the loud time of city life.
Lucy, the Elephant
Constructed in 1881, Lucy The Elephant is a novelty architecture building, the oldest surviving roadside tourist attraction in America. It was built originally to promote retail sales and later draw tourists to the region, and today, it is a local favorite in the city.
Absecon Lighthouse
In Rhode Island Atlantic City, you'll find the tallest lighthouse in the city and the third along New Jersey's coast. This towering old man is more a stirring tourist attraction today found in the center of a lush green park and has served as a tourist attraction rather than a lightkeeper in its younger years.
You can visit this museum and ascend its steps to get specular citywide views or admire its old lens, and you can even see their nearby museum and learn about what it was like to be the keeper of the lighthouse keeper during its prime years.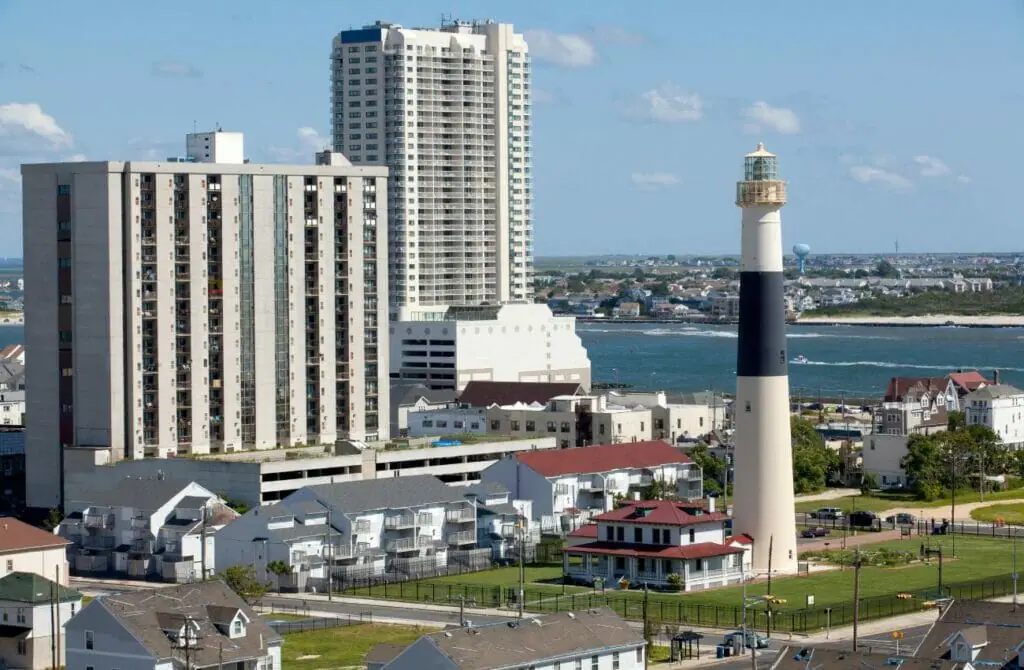 Hard Rock Hotel & Casino Atlantic City
One of the most famous names in the casino and hotel business in Atlantic City Is the Hard Rock Hotel & Casino. It is renowned for its big guitar sign, plenty of casino tables, and a good rocking night. You will struggle to find a place with a magical vibe like this, and if you are even just a tiny rock fan, you need to stop by and see why it's so popular.
The Hard Rock also hosts many famous gay Atlantic City gay events, notably drag shows and their nearly Miss America beauty pageant, open to all males at birth participants.
For a neo-Roman twist at the casino experience, Caesars Atlantic City Hotel offers this with a host of entertainment and accommodation options that lets you tour like royalty. You can stop by the boardwalk hotel to dine at Gordan Ramsey's restaurant or step inside to see all the fuss and get lost in the many things behind its facade.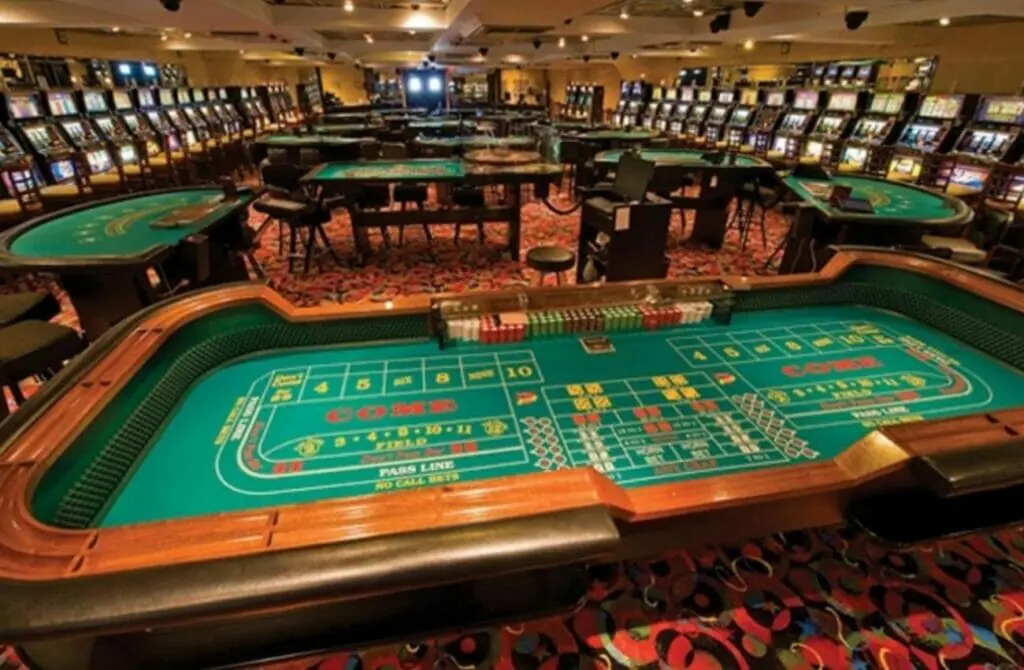 Another iconic casino is the Tropicana Atlantic City Hotel which is found along the city boardwalk with its towering white spire and beautiful modern casino. You will be blown away by not just the service and entertainment options but the decor that equals ancient marvels found in Europe.
Atlantic City Beach
You will find it hard to avoid the beach while staying in the city because it's so close and part of what makes this city a top resort attraction for tourists. You can experience the slice of nature with warm waters to make those summer days some of the best in the city. They also play host to water sports and other activities, so now could be the chance to give surfing a go!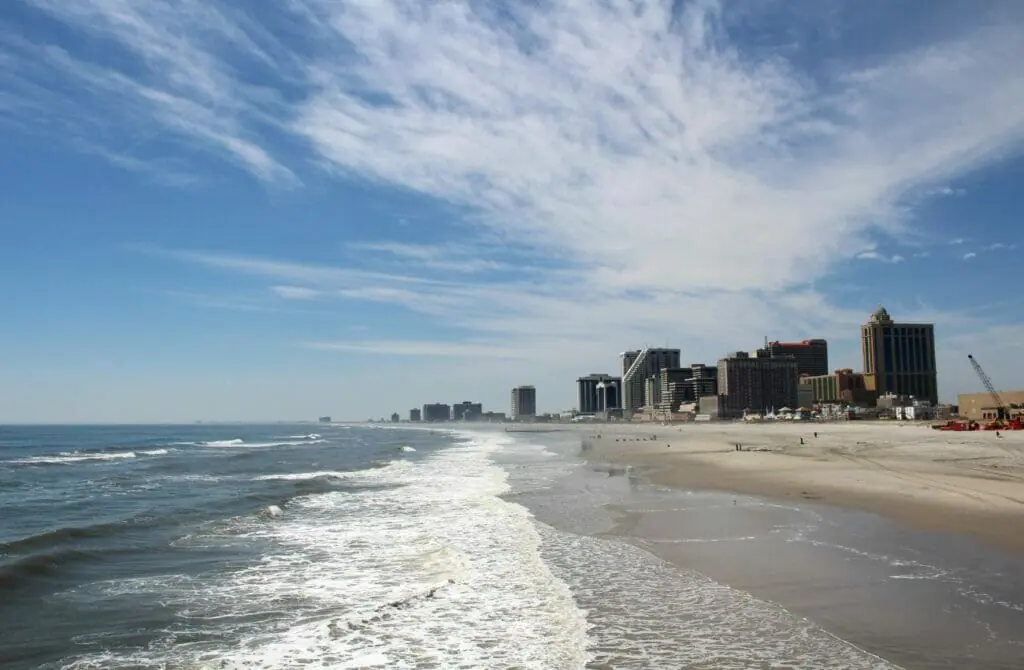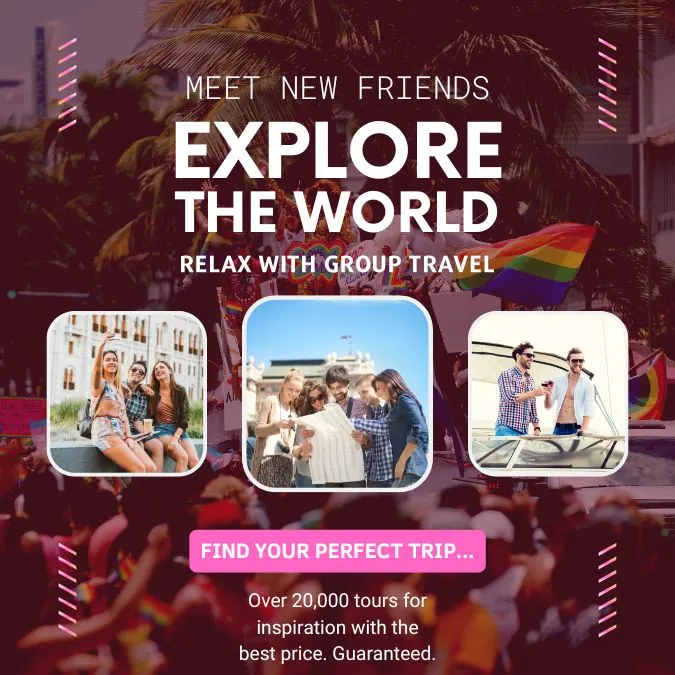 Gay-Friendly & Gay Hotels in Atlantic City, USA
Being gay-friendly accommodation means that the establishment is welcoming and inclusive to guests who identify as LGBTQ+. This can include, but is not limited to, having policies and practices that demonstrate a commitment to creating a safe and inclusive environment for LGBTQ+ guests, such as non-discrimination policies and providing support and resources for LGBTQ+ travelers.
Some gay-friendly accommodations may also provide amenities specifically catering to the LGBTQ+ community, such as rainbow flags or literature about local LGBTQ+ events or resources. Furthermore, gay-friendly accommodations may be located in an area known for being LGBTQ+ friendly.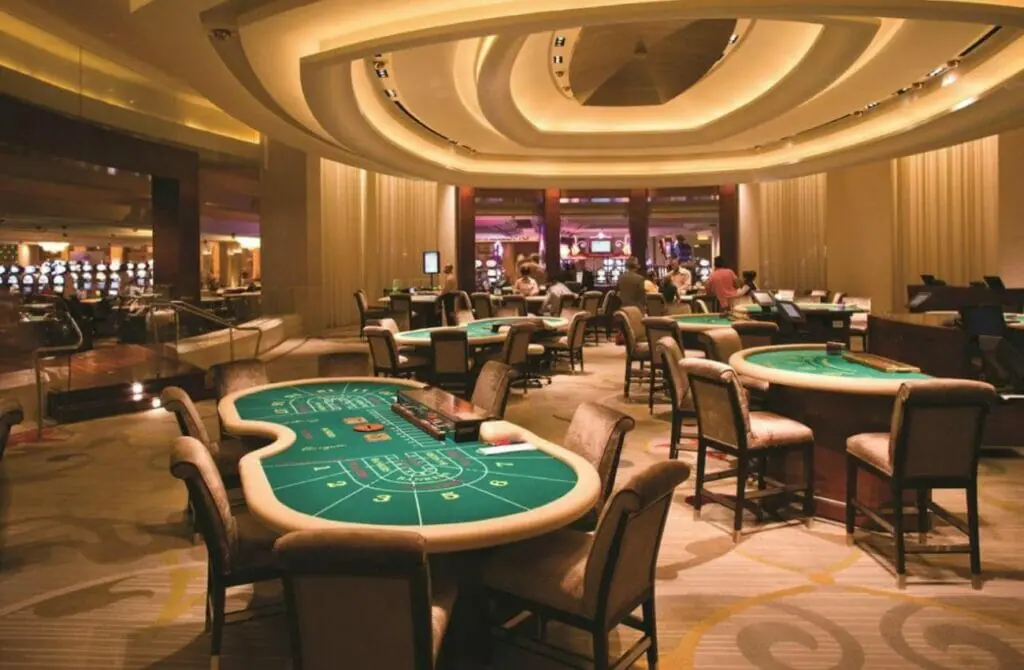 While Atlantic City does not have any specifically gay hotels or resorts, these are the most fabulous and pro-actively gay-friendly hotels in Atlantic City. Needless to say, there are also hundreds more hotel and hostel options in Atlantic City if none of these suit your desired budget, facilities or area – but these are the best hotels according to other gay travelers and us.
Whatever your needs are, Atlantic City has you covered.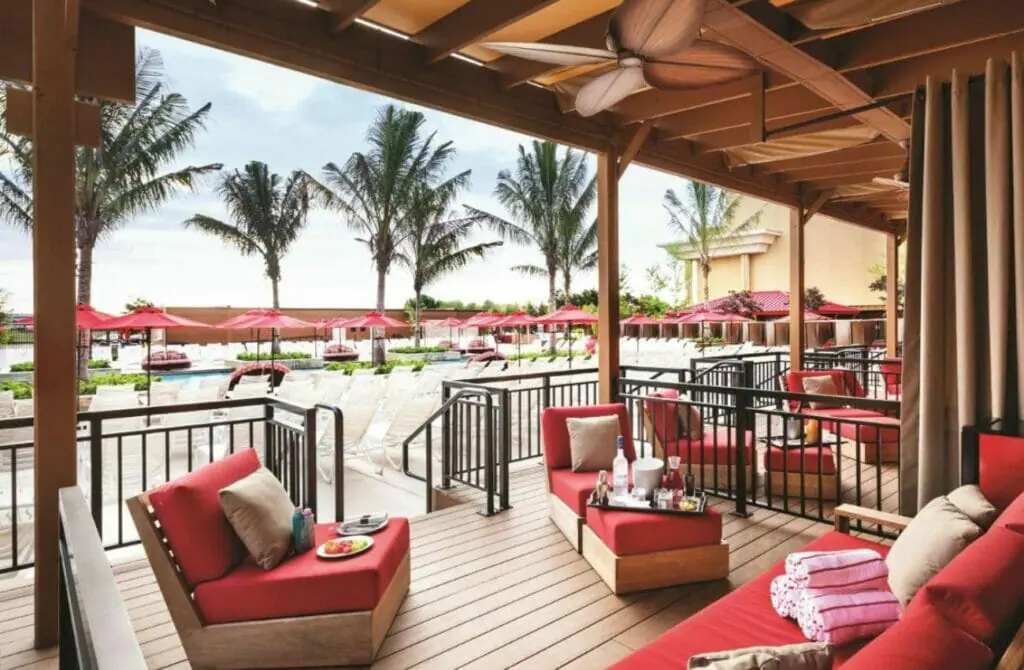 Borgia Hotel Casino & Spa ☆☆☆☆
Atlantic City is known for its luxurious hotels and casinos, but the Borgia Hotel Casino & Spa is among the top dogs. This 4.5-star hotel is excellent because it is located in the heart of the city, exceptionally close to other casinos and attractions, so you will always feel energized for choice!
However, the hotel itself could be a complete getaway, providing royal services from five different restaurants, numerous bars and dining areas, and that's just the start. In addition, you will have access to a gym, breakfast, room service, a pool, and full spa service, with so much more to be discovered in the guest's only extras alone.
But of course, its most famous asset is its casino which has thousands of slot machines, hundreds of tables, VIP areas and smoking areas. They also have room for conference meeting spaces, so if you want a cozy hotel to stay but the solace and entertainment to match, this is a top place for working holidays. Your room is also exceptional, with comfortable beds and great city views.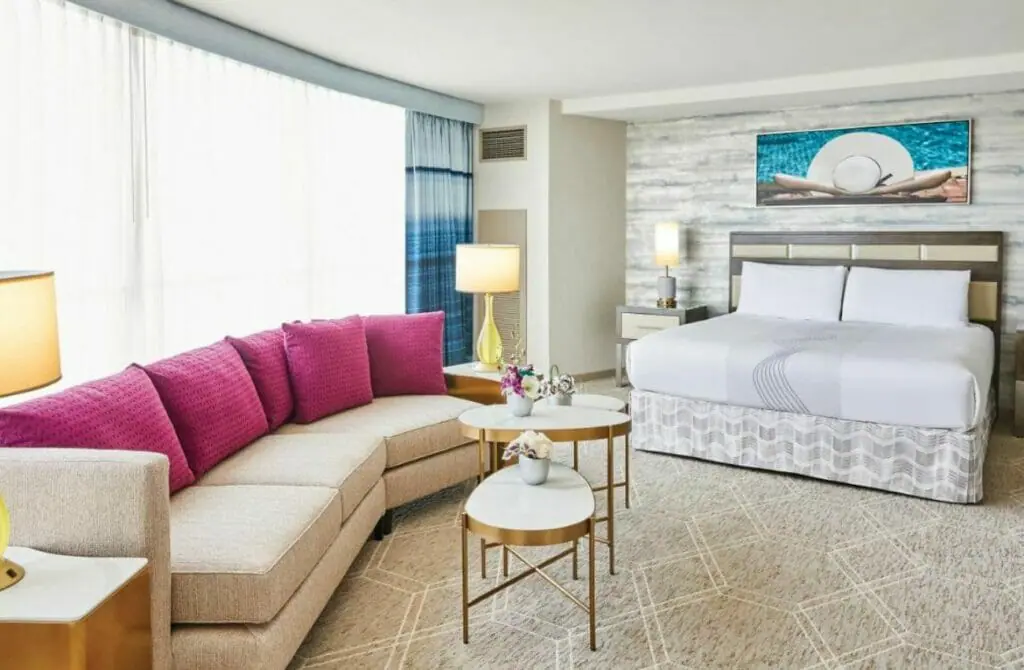 Harrah's Resort Atlantic City ☆☆☆☆
One of the best four-star hotel resorts in Atlantic City is Harrah's Resort, in a modern expansive building close to the beach. Its towering blue hotel is near top attractions like its beachfront walking area and conference center.
However, inside the hotel, you will be treated to nine restaurants, two coffee shops, and many bars, but we are just scratching the surface. They also have an arcade, gym, concert hall, full-service spa, indoor pool, nightclub, sauna and a thriving nightclub!
Rooms are also remarkable as you get the luxury of premium bedding, spacious modern spaces with top room extras, and larger apartments for those who want the freedom to live as if they are home.
Without a doubt, if you had to pick only one great gay-friendly hotel, it would possibly be the Hard Rock Hotel and not just because they host gay events regularly. They provide affordable rooms with exceptional entertainment and services on-site to make your stay a rocking good time.
You can expect your stay to come with a pool, spa, gym and room service, but that isn't all! They host many restaurants, bars and casino gaming, ensuring you are never bored with your stay. The rooms are also top and provide you with all the basics you could need.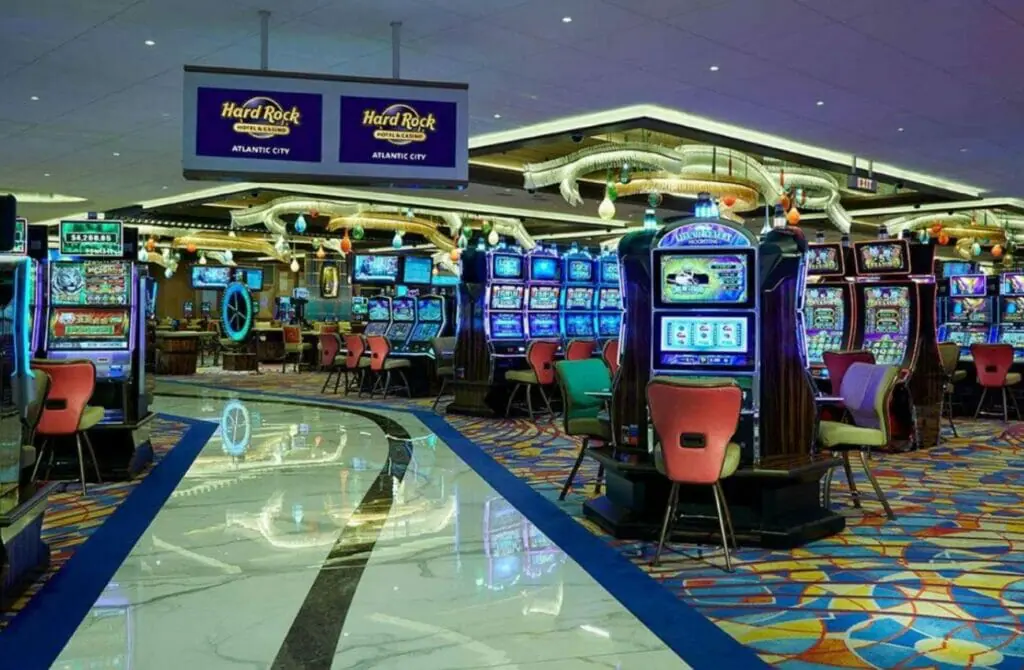 One of the top three point-five hotels in the city is Tropicana Atlantic City, and it is a top attraction, not just a famous casino and entertainment hub playing host to thirteen restaurants, nine bars and several coffee shops to ensure guests and visitors are thoroughly entertained and fed.
When you stay in their hotel, you can access all these facilities and extras barred from the public. These include the full-service spa, seasonal swimming pool, and exceptional private quarters to suit the needs of all guests. Those that stay in Tropicana, particularly like the nightlife at the resort with the nightclub and bars, so you don't need to travel far to get a taste of Atlantic nightlife.
Holiday Inn Express Atlantic City ☆☆☆
After a basic hotel that still lives up to the three-star class of its name, you will be glad that the Holiday Inn Express Atlantic is a great option. It may not be as close to the busy beachside boardwalk as other hotels, but it's still famous for its more straightforward look on the holiday experience.
Located in West Atlantic City district, you get easy access to the sandy shoreline of Lakes Bay, with onsite parking if you need to travel into the city's heart. Outside, you will be treated to a private beach and windsurfing activities, while inside, a gym and complimentary breakfast for guests.
Of course, you will have to look outside for food options, but if cooking for yourself is more your style, you will be glad to learn the highlight of lodgings is the mini kitchenettes in your room. This, and many lounging and outside terraces, makes finding a place to enjoy the fruits of your labor all the more enjoyable.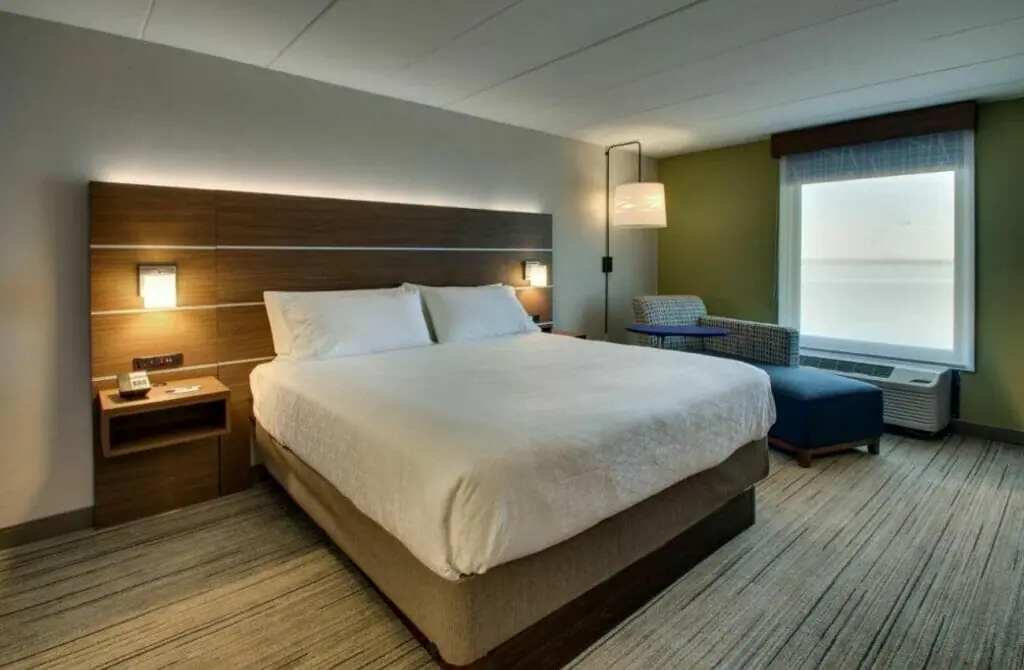 Gay Nightlife in Atlantic City, USA
The gay nightlife of Atlantic City is when the queer community of this city shines the most, with several gay clubs that keep the community alive. You can have a great night out regardless of what you are after, and even if there are more gay-friendly places than 'actual' gay venues, it's brilliant anyway.
Exploring the gay and gay-friendly nightlife in a new city can be one of the most exciting and rewarding experiences while traveling – and Gay Atlantic City is no exception. Not only will you have the opportunity to meet new people and make friends, but you'll also get a taste of the local culture and learn more about the city's LGBTQ+ community.
Going out and experiencing the queer and queer-friendly nightlife in a new city can also be a great way to break out of your comfort zone and try new things. Whether dancing the night away at a gay club or mingling with locals at a gay-friendly bar, you'll have the chance to make memories and create lasting connections.
So, don't be afraid to step out of your comfort zone and explore the gay and gay-friendly nightlife in Atlantic City. You'll be glad you did!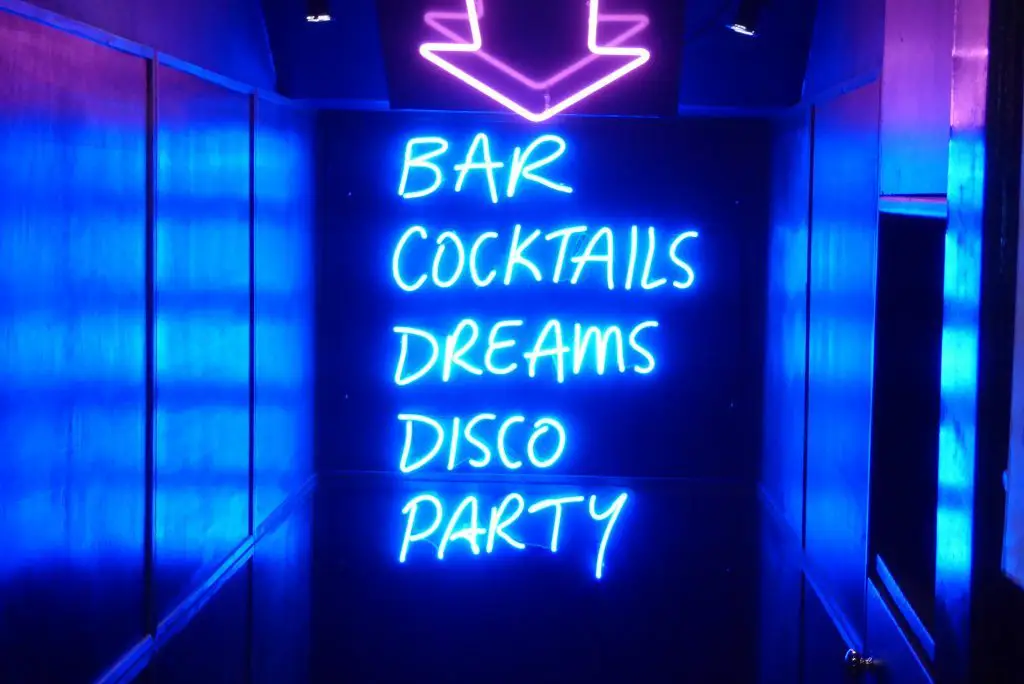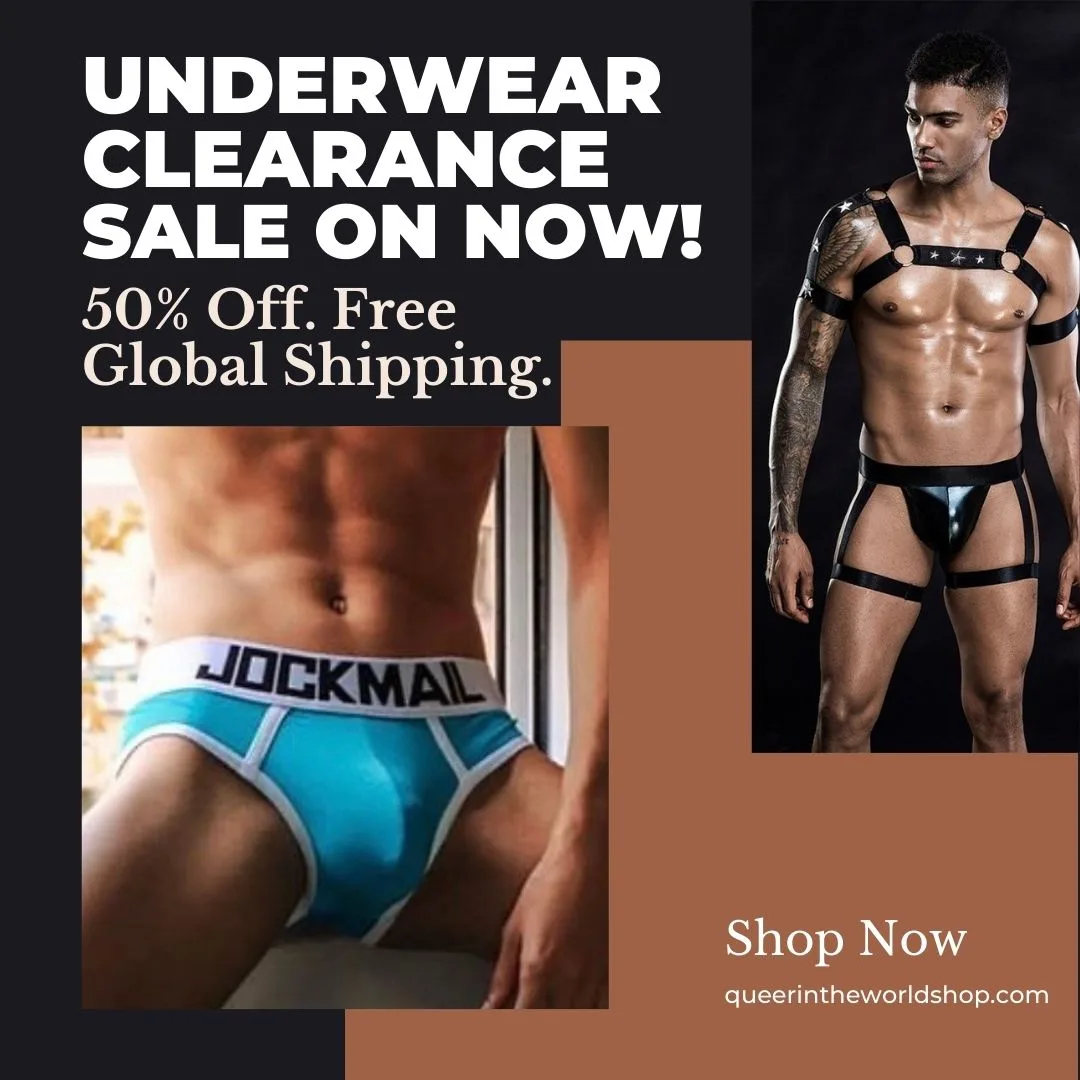 Gay Parties & Gay Clubs In Atlantic City, New Jersey
Atlantic City's Drag Queen Shows By Diva Royale
AC hosts many great drag shows for one of the best types of queer entertainment, but the Diva Royale shows are one of the best in the city. You can check out their performances at Anthem Lounge on Friday, Saturday and Sunday at 7:30 pm, known for their celebrity impersonations from Dolly Parton to Lady Gaga.
Stoplight Singles Mixer, Boogie Nights at Tropicana Casino & Resort
Every second Friday, the Boogie Nights nightclub at Tropicana Casino is a fun singles party where single queer people can hope to find their true love! The only official rule at this event is that singles where green, taken wear red and the queer wear rainbow necklaces. So look out for that rainbow to find your people!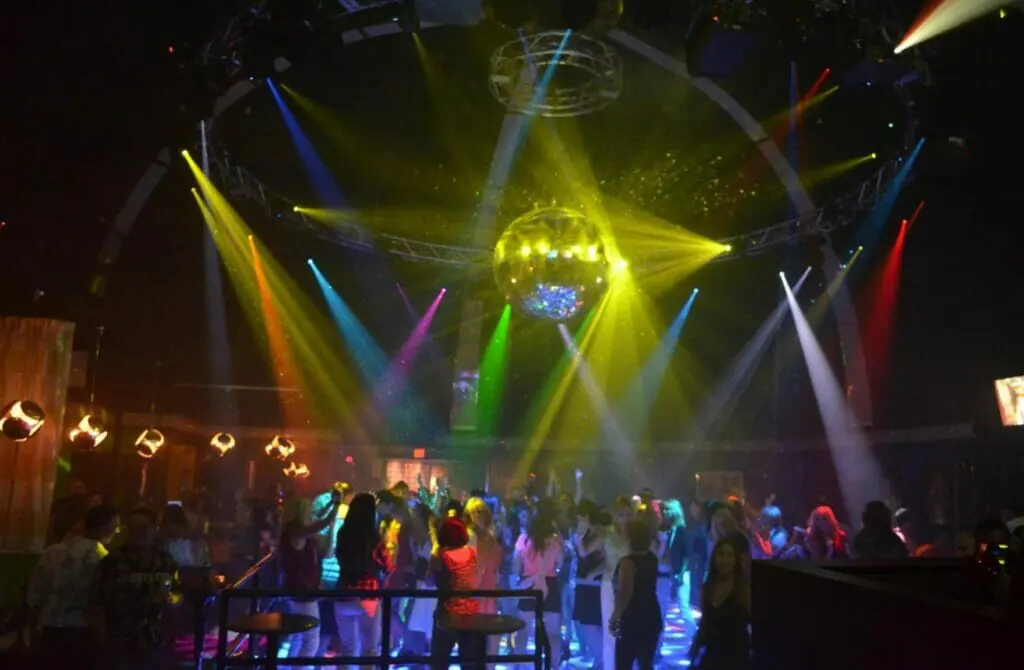 Be Visible is the advocacy group that fights for social rights and public awareness of queer issues and provides safe spaces to help the queer community grow. Of course, you can always flick them a message to learn more about the social events and fun things on their calendar. These include beach walks, hangouts, and a host of other events.
Undoubtedly, the most significant event in the gay calendar of AC is AC Pride, with pride events from queer week festivals to social meetups. They also function as a point of contact for gay people to meet fellow queer people and get closer connected as a community despite the city of just 20,000 people.
With AC being the home of the Miss America Pageant, they would also host the exceptionally queer Miss America, an event open to anyone assigned male at birth to participate in a yearly show. Held at the Hard Rock Hotel and Casino, you can bet the event isn't just gay. It is in the best concert halls that the city has to offer.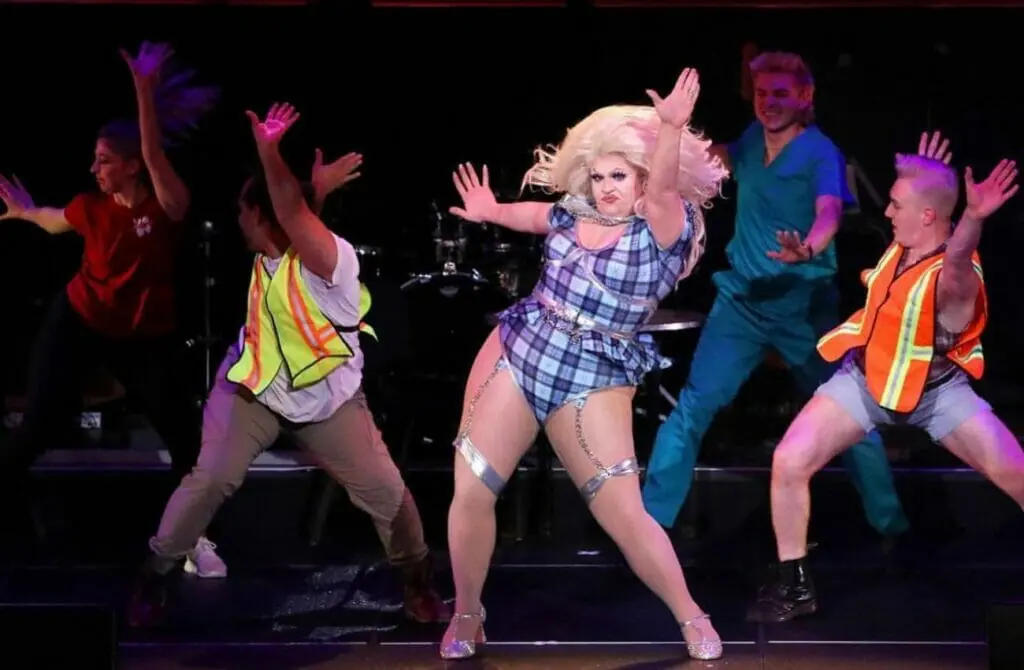 Another highlight in Atlantic City's queer calendar is the gay pride run, where you can experience iconic parts of the city from the ground and try your skill at a 10 or 5-km run or walk along the Boardwalk. This run is part of a series that takes place annually across the USA, so you could follow them and see other great cities like St Augustine, Las Vegas and Richmond.
Greater Atlantic City GLBT Alliance
To be well acquainted with the gay community in Atlantic City, the first port of call should be the GLBT alliance, the largest gay community resource in the region. You can get up close and personal with the gay scene and may find some lesser-known gay hangout spots that we couldn't uncover.
Either way, you may even hear about queer events when you're in town through this avenue and all the easier way to meet fellow queers!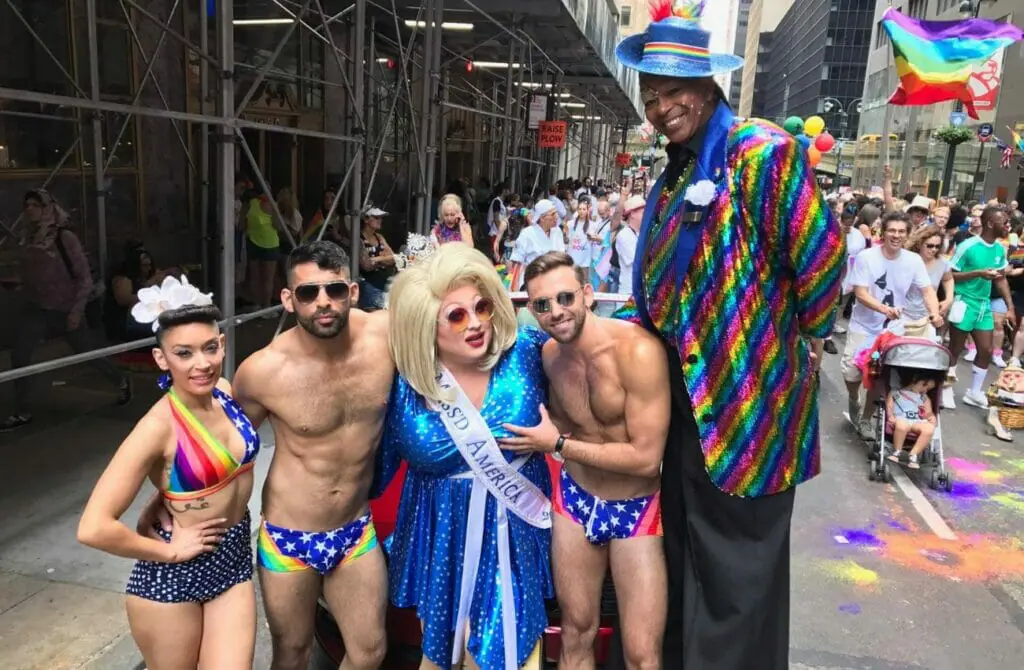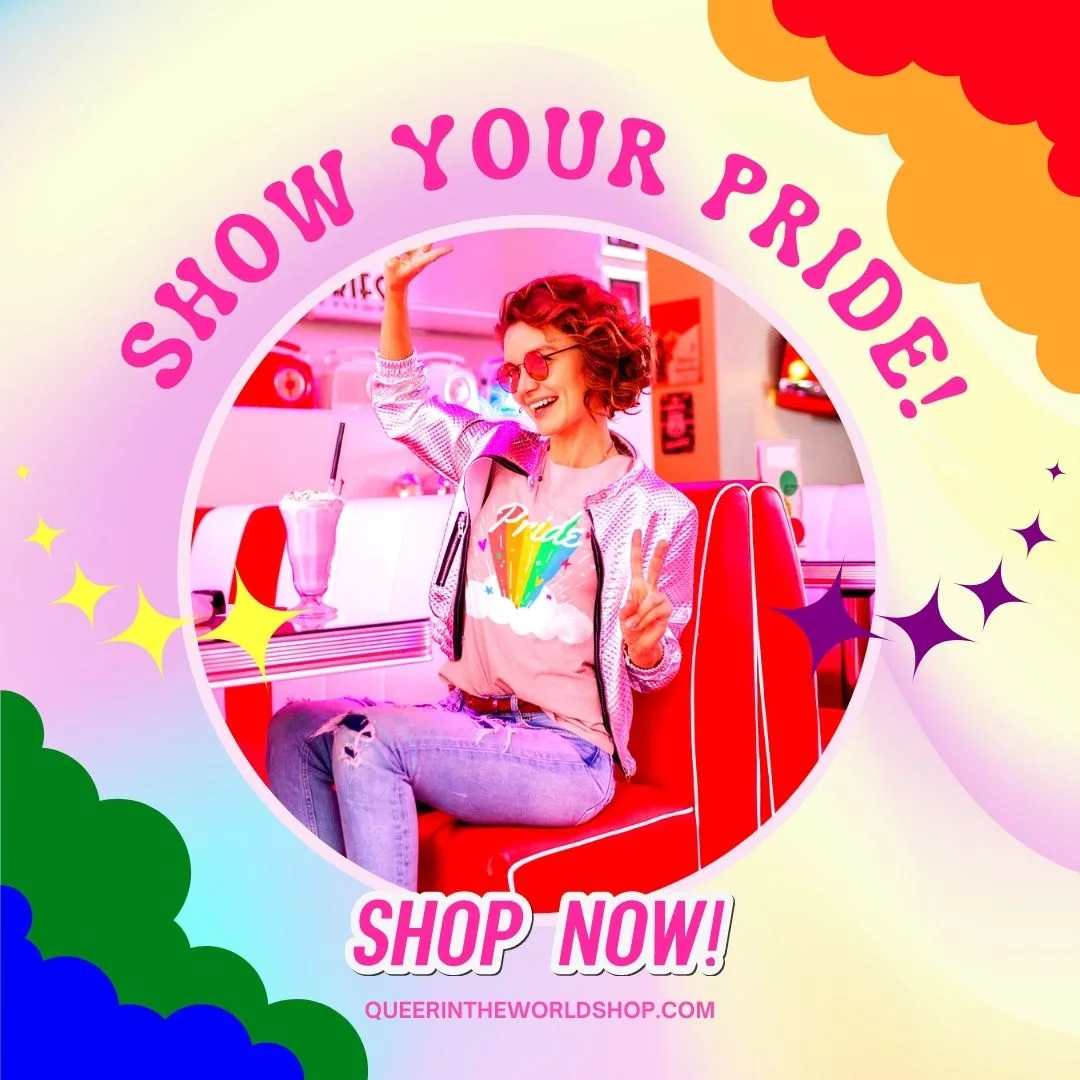 Gay-Friendly Nightlife in Atlantic City, New Jersey
The Gypsy Bar is a popular gay-friendly establishment known for their tequila bar and modern lounging experience. The couches are comfy, and the decor classy, with an incredible array of live entertainment for a great evening out on the town. This is the perfect option for a lowkey drink if you don't want crowds or loud music.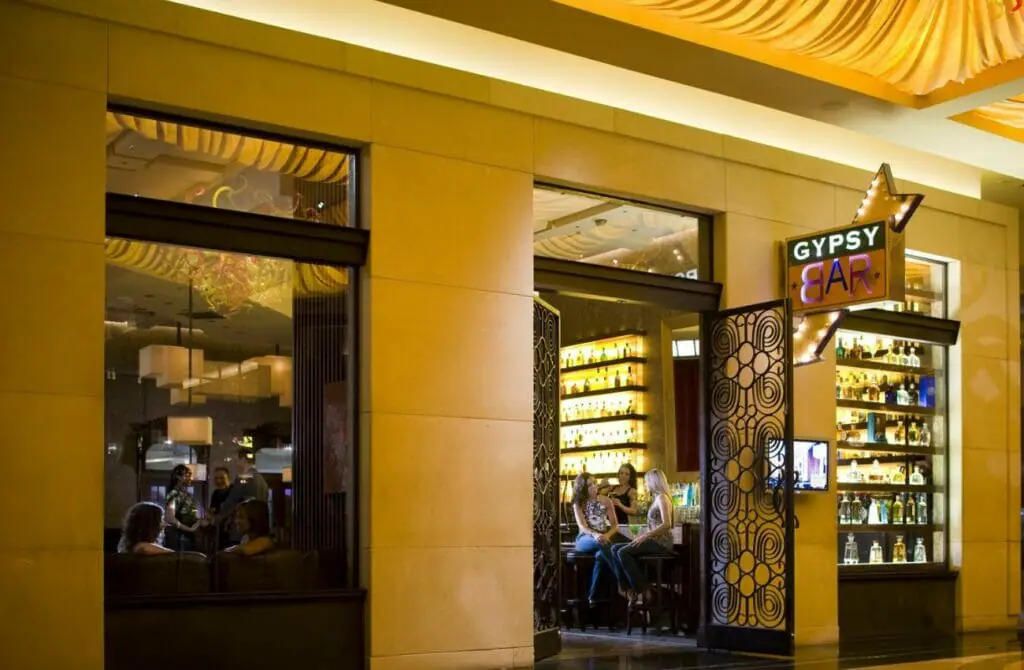 Walking down the rabbit hole of nightlife in AC, you will find the devilishly handsome nightclub Kiss, popular with the gay community because it is open to all patrons and offers a fun night out with great dancing and drinking scenes.
Expect every week to be a meaningful event with live DJs and singers commanding the stage and dance floor while enjoying excellent service at the bar, VIP bottle service, classy dress code and their chill lounging area. Perfect for those wanting to night to last without feeling like a bore.
Found in the court of Tropicana Casino Anthem Lounge is a divine gay-friendly cocktail lounge with some positively gay entertainment held regularly. If you are after drag queen shows, this is the place to be! Outside of their top shows, they also have classy drinking spaces perfect for tasting their drinks before you hit the gaming tables or if you want to warm up before you take to their dancefloor.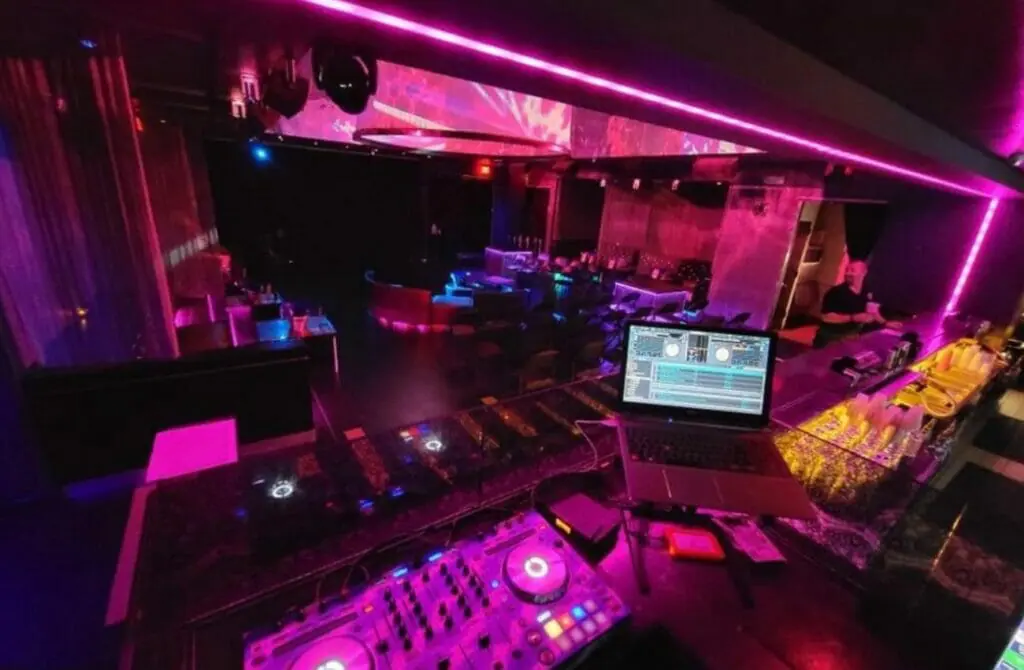 At the Golden Nugget Casino and Hotel is the Rush Lounge, a famous cocktail bar adored by locals and guests alike. It is known for its classy lounge with a wide range of drinks served from its circular central bar and sharply dressed staff that knows how to make a good cocktail.
This is the place to make meaningful business connections, meet up with friends, or start the evening the right way before you try your luck at the pokies.
Found in the famed Harrah's Hotel, The Pool After Dark is an outside party spectacular with a giant lit-up swimming pool, dry dance floor, and lounging and dining areas. You can expect an experience like none other here as you have done your swimming trunks or bikini and let the magic of the live entertainment take your late-night splash in the pool to a new level.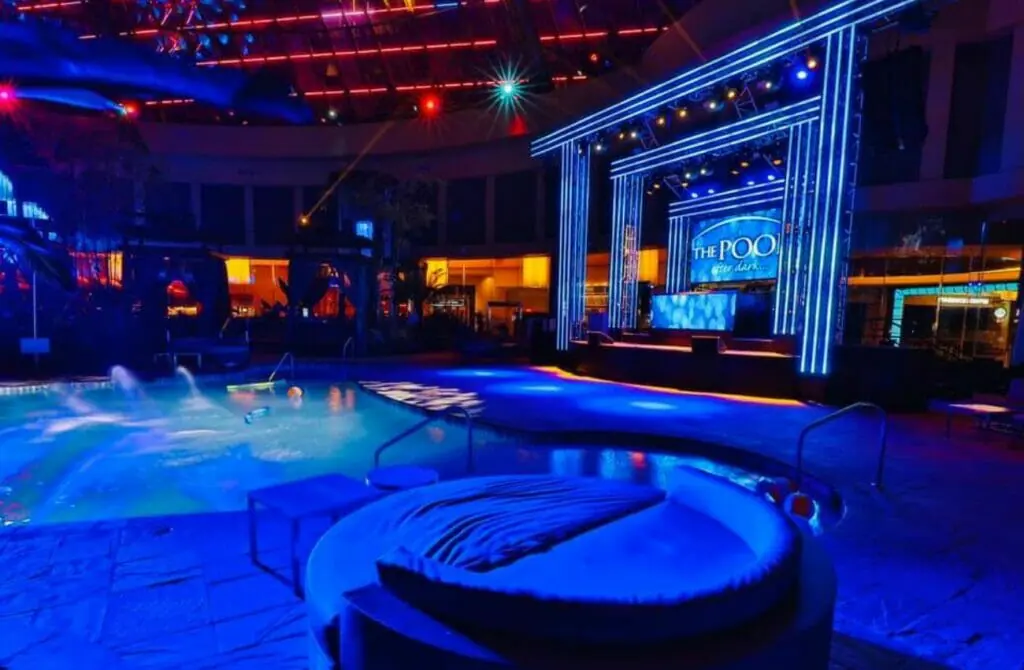 Cruising & Gay Saunas In Atlantic City, USA
The gay cruising scene isn't as active as in New York or other places in America, but you will still be glad to learn there is still a community that will give you plenty of opportunities to find someone to have some naughty late-night fun! So get on those dating apps, and you will be set for a gay night out.
When traveling to a new city, it can be exciting to head out for more than just a stiff drink. One aspect of the Gay Atlantic City scene that many queer men enjoy is visiting gay saunas and cruising clubs.
Sure, the sauna culture in Atlantic City is not as hedonistic as in Amsterdam, Barcelona or Berlin, but these venues still offer a chance to meet new people, socialize, and engage in sexual activity – without resorting to gay hookup apps.
However, it's important to remember that these venues can vary greatly in terms of atmosphere, clientele, and rules, so it's a good idea to prepare yourself before visiting. If you are apprehensive, we advise studying our guide to visiting a gay bathhouse for the first time, which should help set your mind at ease and always practice safe sex.
Additionally, it's important to be aware of and respect local laws and customs regarding gay venues and sexual activity. With a little bit of planning and an open mind, visiting gay saunas and cruising clubs can be a fun and exciting part of your gay Atlantic City travel itinerary.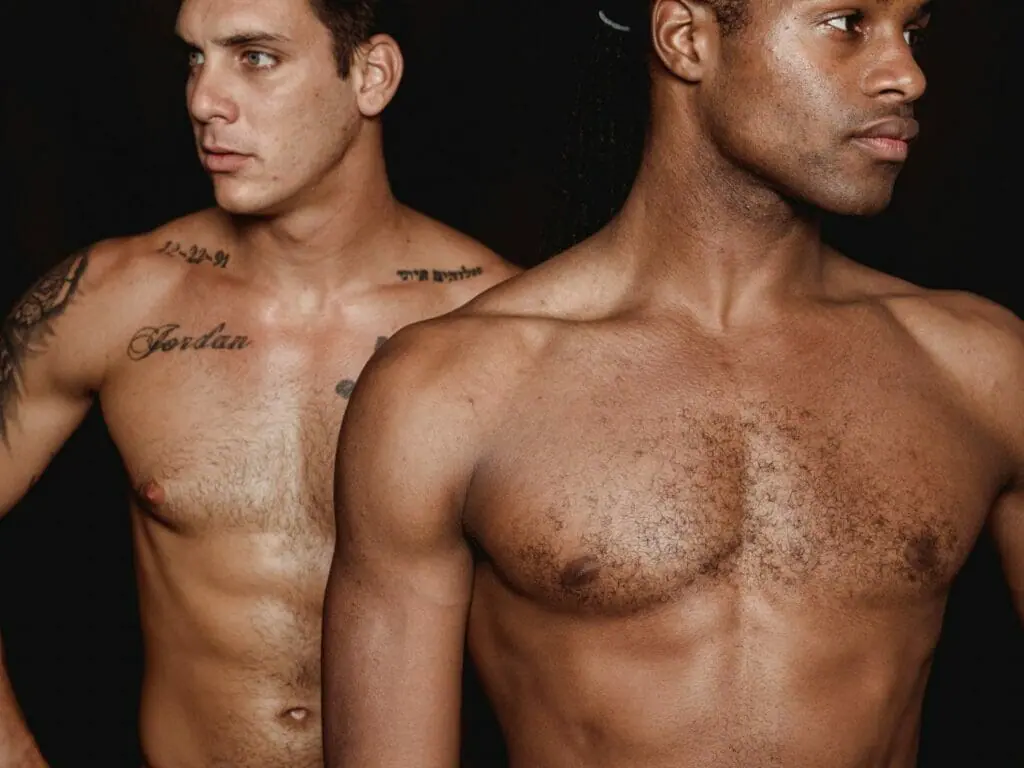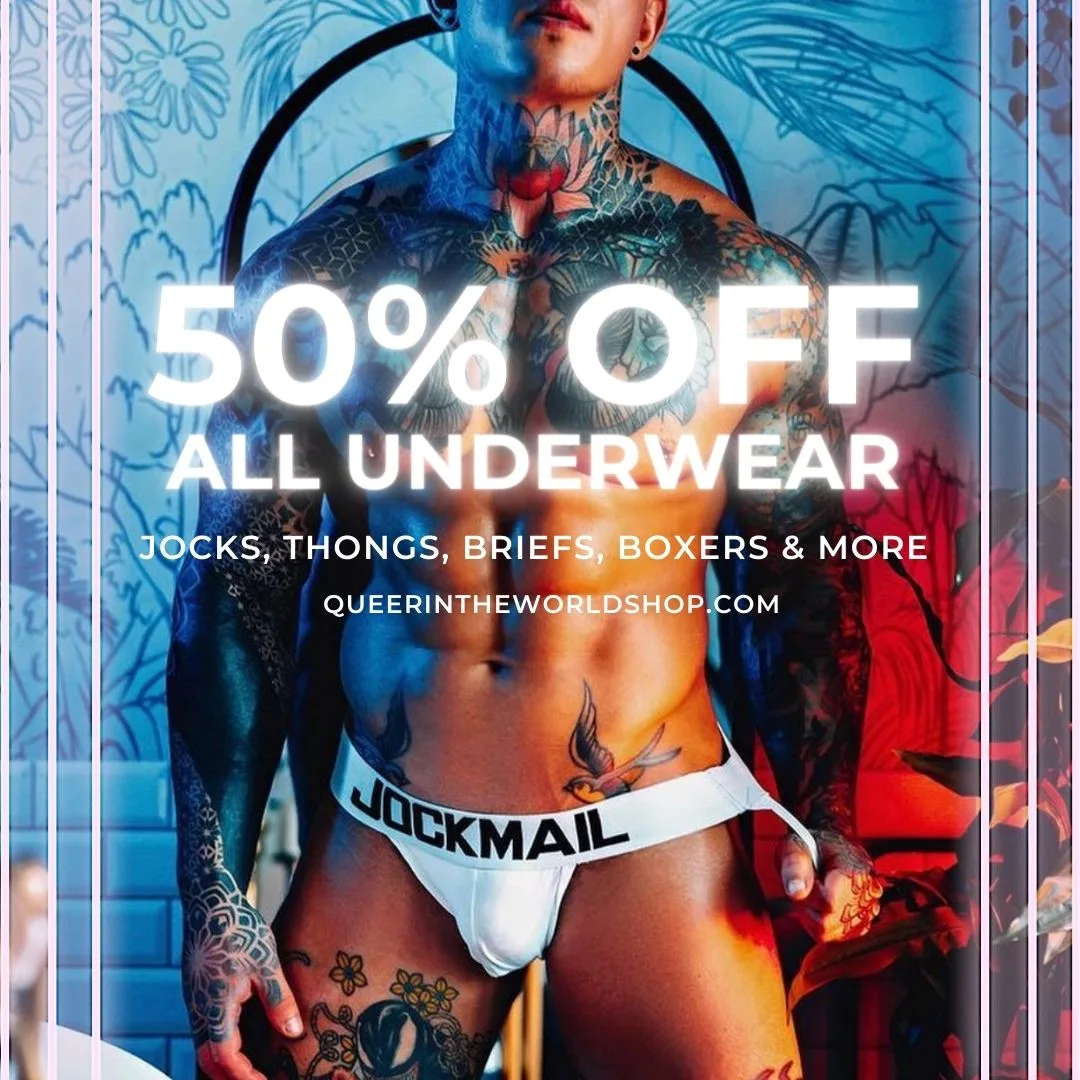 Gay Map Of Atlantic City
Finding it hard to envisage where everything is in Atlantic City? Hopefully, this queer-centric map helps where we have marked all the bars, clubs, parties, hotels, saunas, massages, and more will help you stay in the spot best suited to you!