Semarang, the capital of the province of Central Java and Indonesia's largest port, is a melting traveling destination for those who enjoy exploring culturally rich heritage. Aside from multiculturism, it is well-known for its architecture, rich history, and delectable food.
With many architectural treasures, the city dates back to the Chinese and Dutch colonial periods. Its well-known attractions, such as Sam Po Kong and Lawang Sewu, make it a worthwhile visit.
It will be a romantic trip for any LGBT couple!
However, everything has a flip side, and Semarang has a dark side for LGBT tourists. So, Before diving into the Travel Guide, let's quickly look at LGBT rights in Indonesia.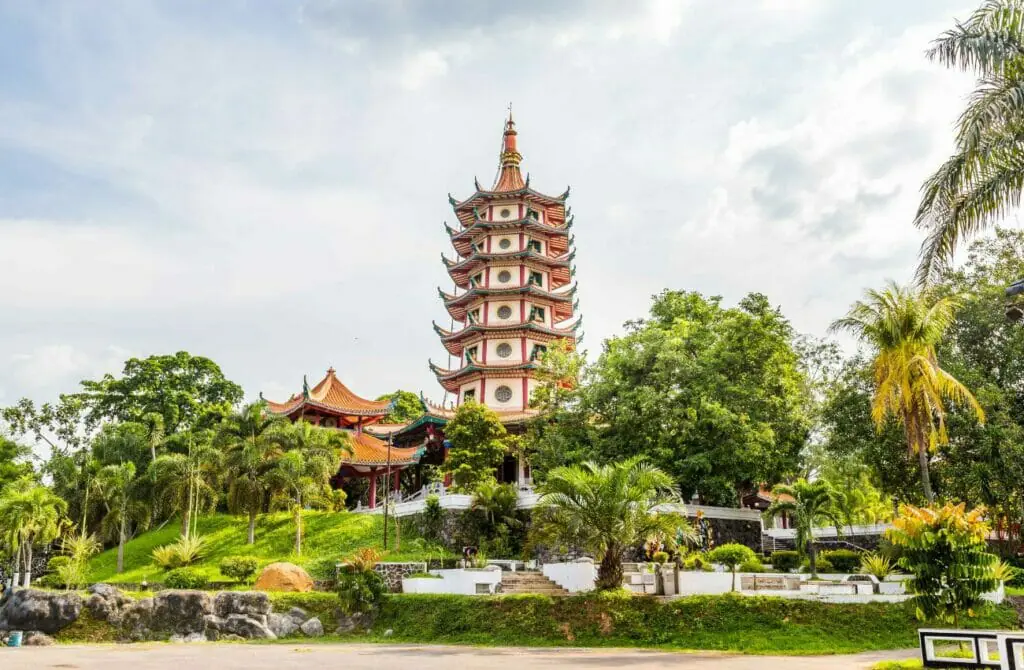 In Indonesia, where 89% of the population is Muslim, and many are anti-LGBT, the government has declared the four-letter acronym a toxic symbol. Although homosexuality is not technically illegal, it is strongly victimized.
No doubt, LGBT people have been denied there, but it is also a fact that many LGBT people are in the public eye and are icons. So, as long as you don't show much PDA, you'll be warmly welcomed there.
Gay-friendly bars, clubs, and hotels are fun places to hang out but do it discreetly and safely. The location also provides some hidden gems gathering, for which you must use dating websites and apps to connect with local gays. Must use a VPN because 80% of gay websites and apps are blocked in Indonesia by the government.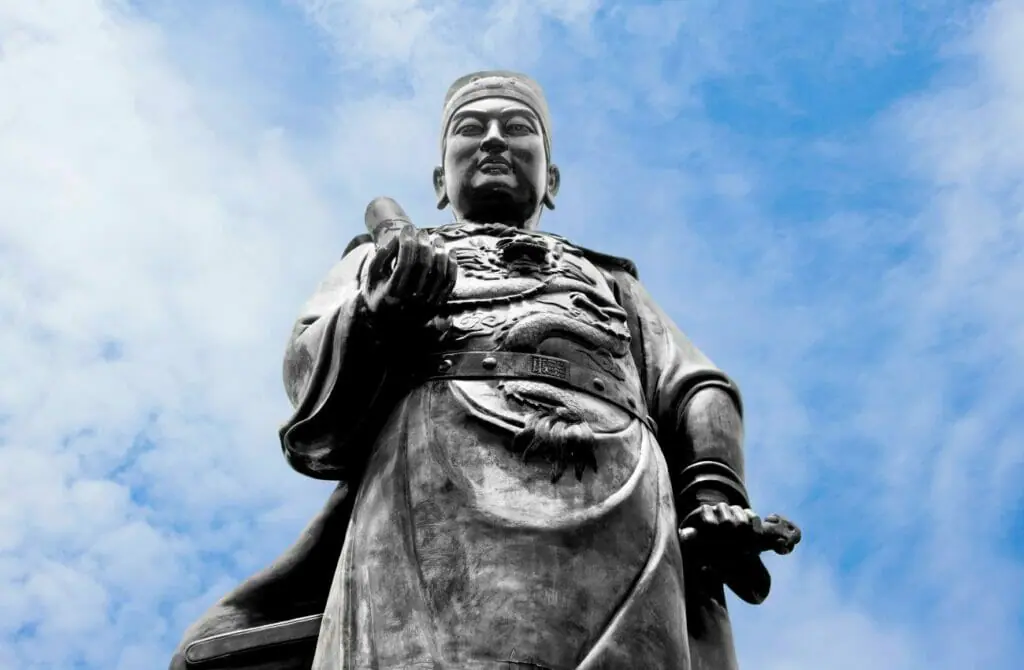 Attraction in Gay Semarang, Indonesia
Honey, welcome to Gay Semarang! Now, let's spill the tea – this city may not be the most welcoming to our rainbow community, but don't let that dim your sparkle! There are still plenty of fabulous things to see and do here, no matter who you love.
As passionate travelers and members of the LGBTQ+ community, we believe that queer travel is about having fun and exploring new places, promoting cultural understanding, and spreading pride. Through travel, we can learn about different cultures, histories, and perspectives and share our experiences and identities with others. We can also support LGBTQ+ businesses and organizations and work together to create a safer and more accepting world for all members of our rainbow family.
Unfortunately, homophobia and discrimination still exist in many parts of the world, and it is important to be mindful of the laws, customs, and attitudes of the places we visit.
But by being visible and proud and by supporting local LGBTQ+ communities and allies, we can help to change hearts and minds and make a positive impact wherever we go. So let's keep exploring, learning, and sharing, and continue to work towards a future where all travelers can feel safe and celebrated, no matter where they are.
Check out the iconic landmarks and attractions, darling. Visit those historical monuments, museums, and art galleries like the true cultural connoisseur you are. And, of course, let's not forget about the architecture, parks, and gardens.
Trust us, the local cuisine will leave you gagging, and the markets are to die for. And, girl, let's not even start on the cultural events like festivals, concerts, and shows – they are simply sickening!
Now, while we are out and proud queens, we must keep it down low when we hit the streets, sis. Sadly, this city may not be as welcoming to us as we'd like. But no worries, we'll just have to slay discreetly, okay? Let's show these locals how to live our best lives, honey!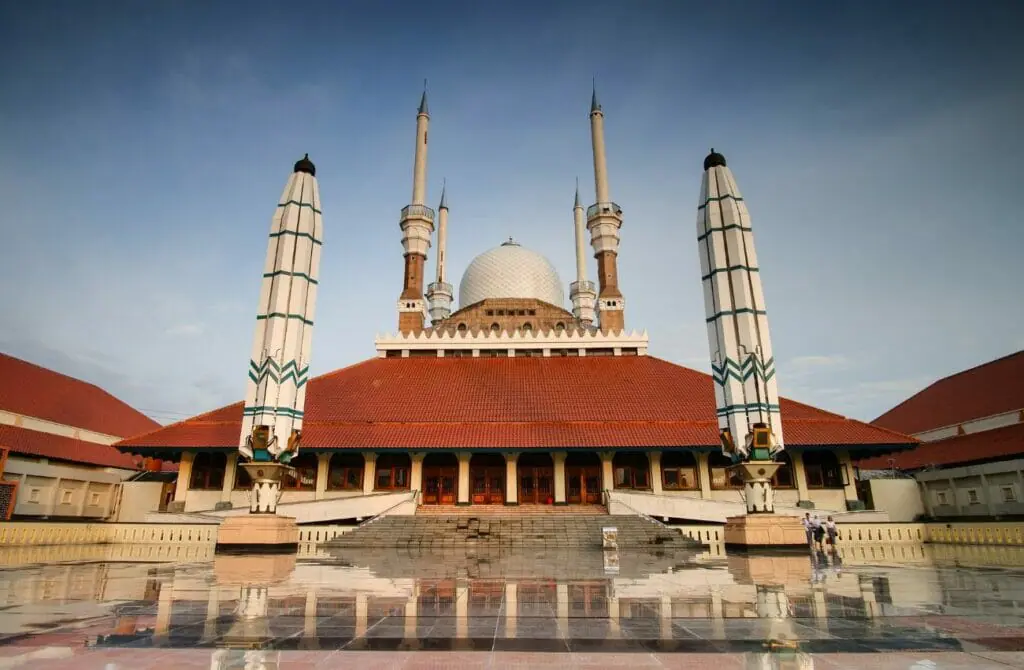 Top Highlights of Samarang
Semawis Market
Semawis is a weekly culinary event that takes place every Friday to Sunday. If you're in Semarang over the weekend, don't miss it. This crowded area with a nice ancient Chinese atmosphere is a great place to hang out at night and enjoy the famous Indonesian cuisines.
You might get tempted by Semarang's culinary specialties and contemporary cuisine options. You can also enjoy the street singers along with the delicious street food.
Get spooked at Semarang's most haunted location, which has a creepy vibe and some mystical stories. The building has numerous doors, and many horrible things happened during and after WWII. That's why locals believe that headless ghosts wander the building's corridors. Aside from the creepiness, the superstitious culture and beautifully restored Dutch architecture make it worth a visit.
Have more guts? Visit the place at night.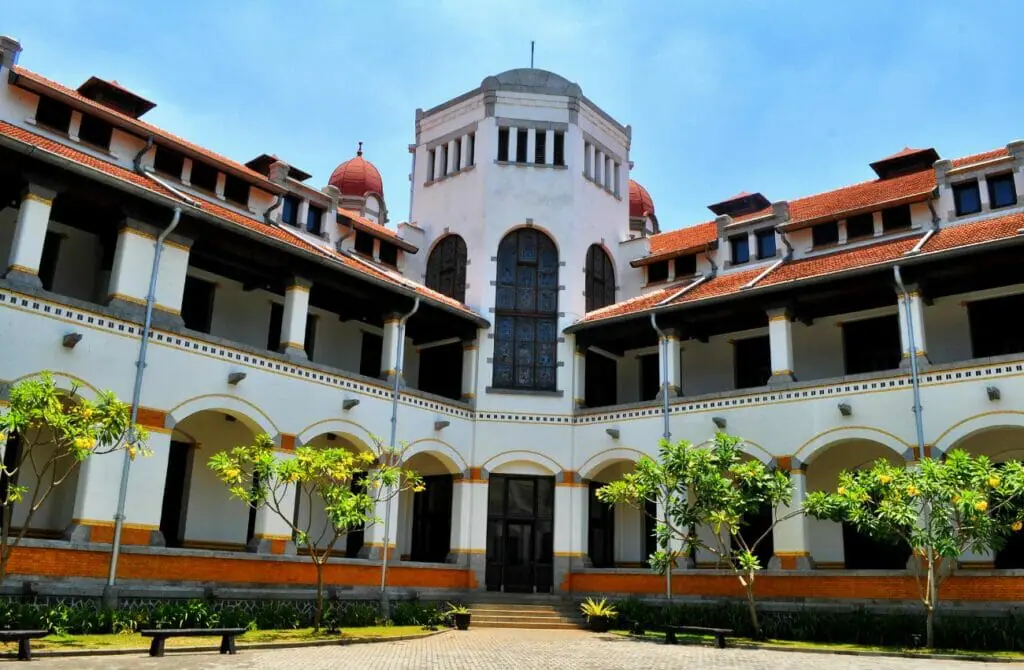 Old City 3D Trick Art Museum
If you visit Semarang's old town (Kota Lama), you should visit this 3D art museum. It adds a modern touch to the town's historic sites and classic buildings.
Enter the realm of 3D optical illusions to capture amazing photographs, and don't forget to take some photos with a Venice theme.
Borobudur is one of the world's largest monuments, with over 2000+ panels and 500+ statues. Some tourists referred to it as the world's eighth wonder.
Climbing to the top will be a thrilling challenge for you. The active volcanoes on the horizon provide an ideal sunset setting. The charming temples of Pawon and Mendut are only ten minutes away from Borobudur.
Semarang Rainbow Village
Have you ever imagined yourself walking among the rainbows?
Color your dull life; grab your good sharp camera and head to this location that has sparked an Instagram craze. As the name suggests, this village has over 200 houses painted in rainbow stripes. Stop at the village entrance, where the uphill setting lets you see the entire village. It's a nice spot with a lot of potential for photography.
Karimunjawa National Park
Visit this exotic island with sandy shores for a series of natural adventures sure to please any LGBT traveler. This location has much to offer, from boating and hopping to diving and snorkeling. You can also hike up the hill to better view the island's beauty.
Want to unwind? Sit down with your partner and enjoy nature's calming combination of the blue sea and forest.
Witness a slice of Chinese history!
Despite the name "temple," this building is not affiliated with any specific religion. It reflects the blend of Chinese architecture and Javanese Culture. The surrounding landmass with incense smoke creates the sensation of being in China.
Refresh yourself with some quiet reflection, relish the traditional food at the food bazaar, rent Chinese clothes and take selfies.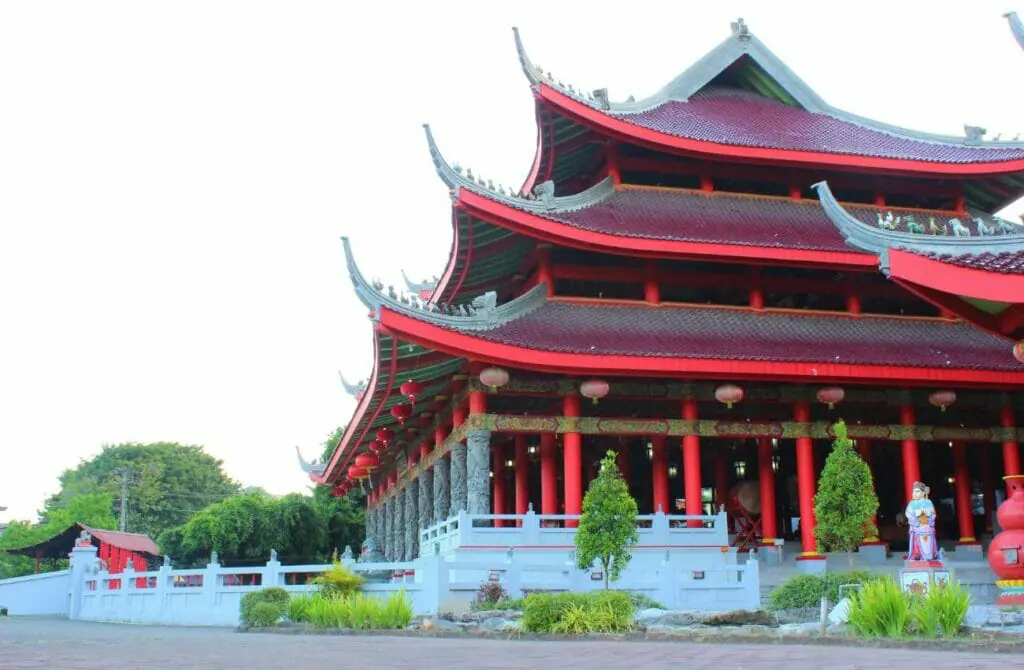 Explore this well-preserved historic area. Also known as Kota Lama, this place is a cultural heritage where you can see many historic old buildings. Many attractive places are around, like museums, restaurants, and art galleries.
Calmly stroll around the pedestrian zone while admiring the town's historical architecture and cultural legacy.
Semarang Contemporary Art Gallery
Enhance your visit and decorate your IG by visiting this contemporary art gallery with an all-white interior. Its building is quite old, which adds a warm atmosphere and a solemn flavor to the art.
After the gallery, grab a cup of coffee at the nearby "Blooming" cafe.
The Blenduk church is a place of worship and a tourist destination because of its old Dutch heritage-preserved building. The roads, lamps, and buildings are all from the Dutch colonial era, giving the illusion that you are in a European town!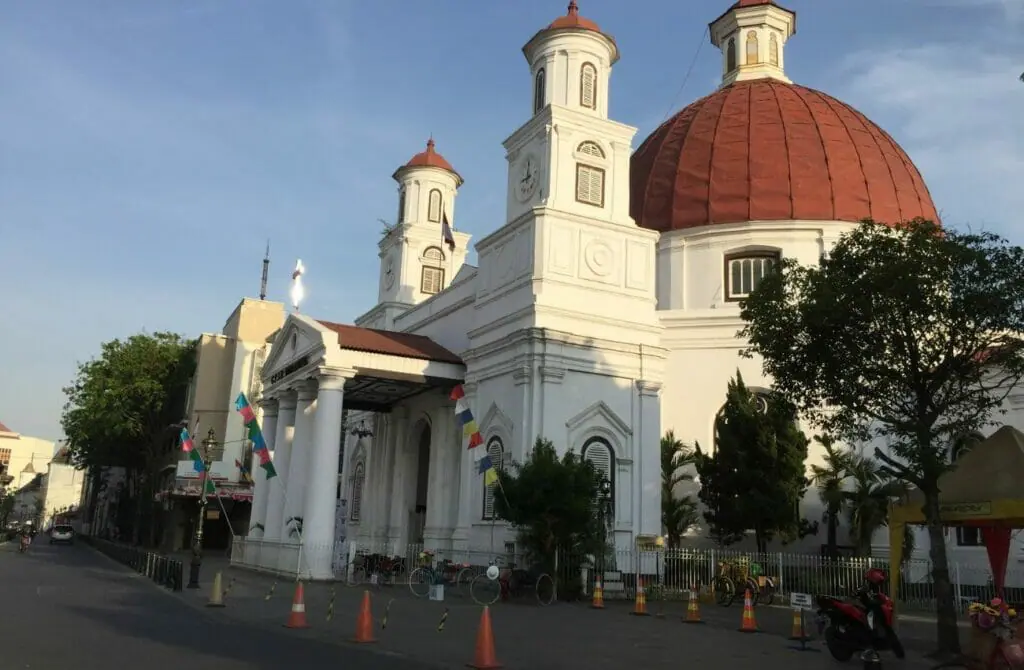 Food Tours
Many foodies call Semarang "Snack City" because of its flavorful blend of Indonesian, Chinese, and Indian influences that magically morph into delectable meals.
Each dish, from the sweet wingko babat to the savory and crispy lumpia, never fails to please the palate. You can choose between eating in a standard restaurant or on local streets.
Surakarta Village – Solo Cycling
Cycling is a popular activity in this historic royal village. Enjoy the village tour excursion to explore authentic Javanese lifestyles, villagers' cottage industries, and their skills in making gongs and beverages.
Riding through rice fields and villages and crossing rivers via long bamboo bridges will be exciting.
Mount Ungaran
It's a must-visit location for adventurers, with lots of exciting attractions. Put on some tough, spiky boots and set out on a hiking adventure on Mount Ungaran. Wade through creeks, rivers, and coffee gardens while scaling rocks. Aside from hiking, A journey to the top can be made on horseback.
The thrill continues! The area is well known for camping. With your queer partner, set up camp nearby, enjoy the starry skies at night, and rise early to catch the sunrise.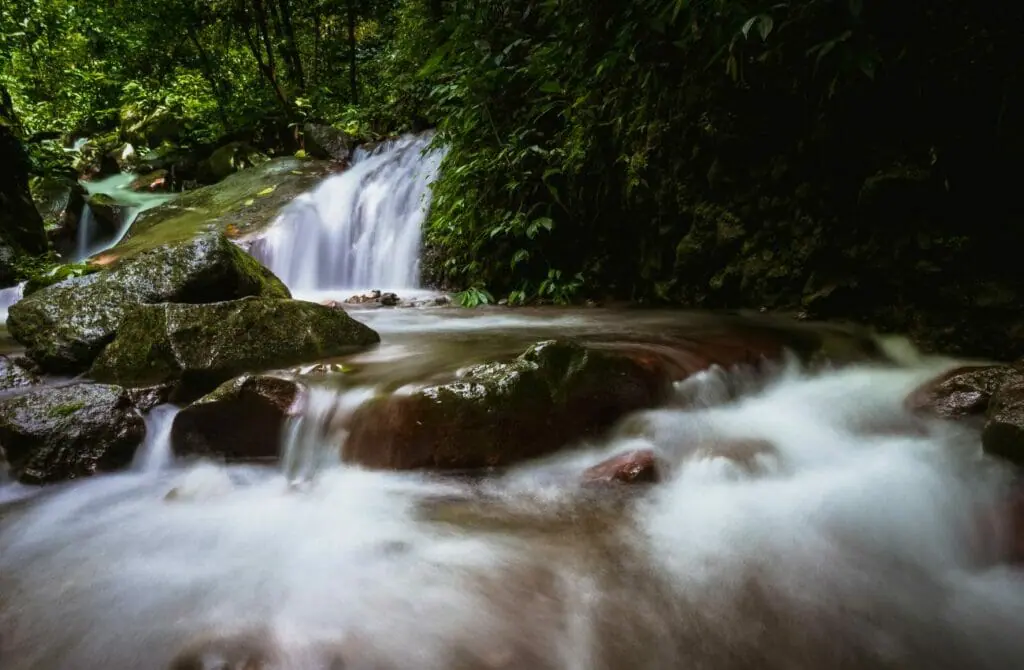 Visit this instagrammable cozy cafe sprinkled with antiques, joglo houses, art, and culture. Don't be tempted by the variety of food options; try their especially recommended local dishes.
Tavern Cafe, Semarang
This chill, crowded space on a hill with excellent ambiance and service is well worth a visit. Highly renowned in Semarang for their libations, pizzas, pork, and steaks. Enjoy your favorite flavor while listening to live music, and if it's evening, be sure to step onto the second floor to take in the view of the city.
Simpang Lima
This instagrammable crowded place brings the hustle and bustle of town to life and is a popular queer tourist destination. A very busy foodie area with malls, restaurants, and parks all around. The main attraction is the park, which will be bustling with decorative pedicabs and bicycles at night.
A lap around the Simpang lima in a traditional vehicle or on a decorative rental bike. Feed your hunger with well-known regional dishes like tahu gimbal, tonging, Ayam, and others you can't pronounce.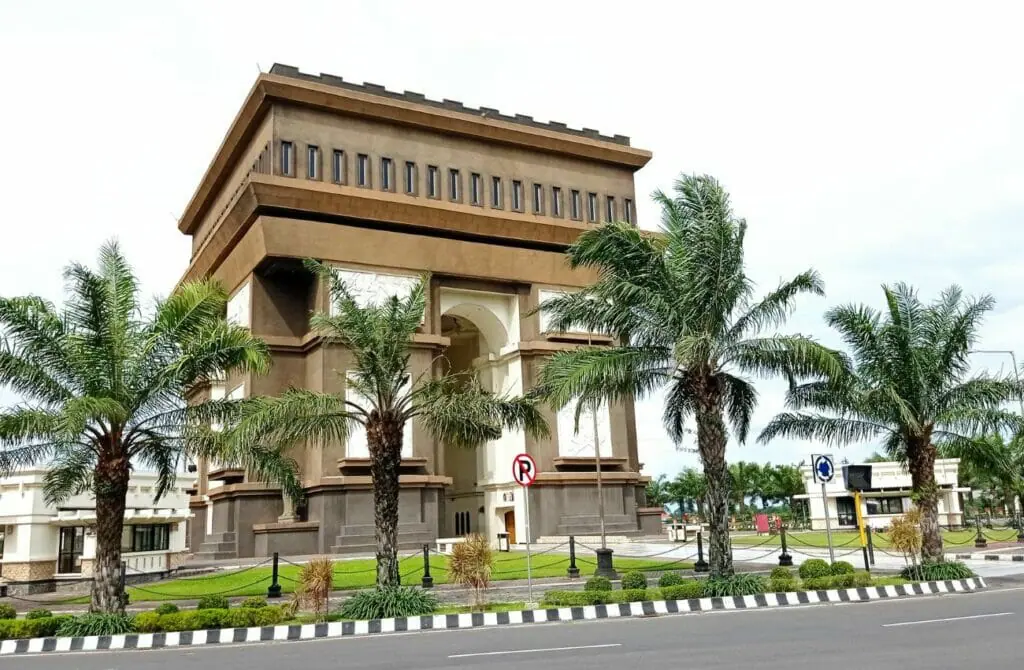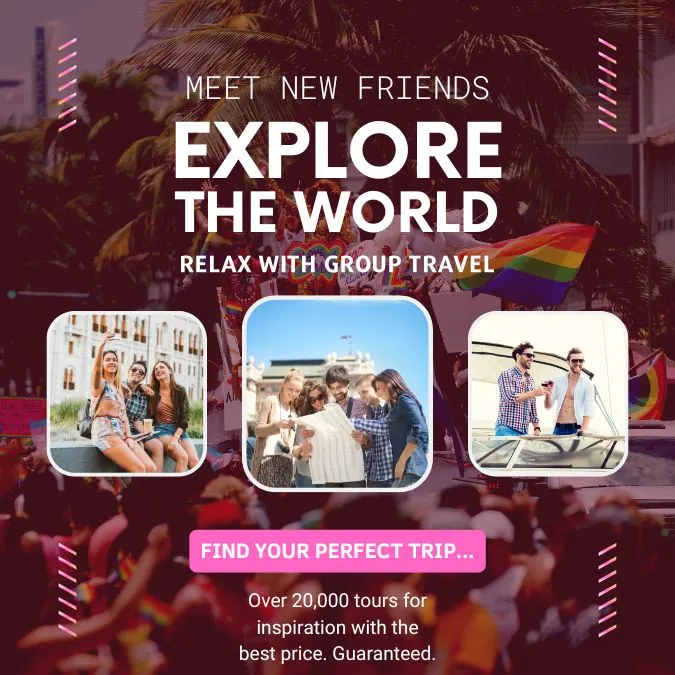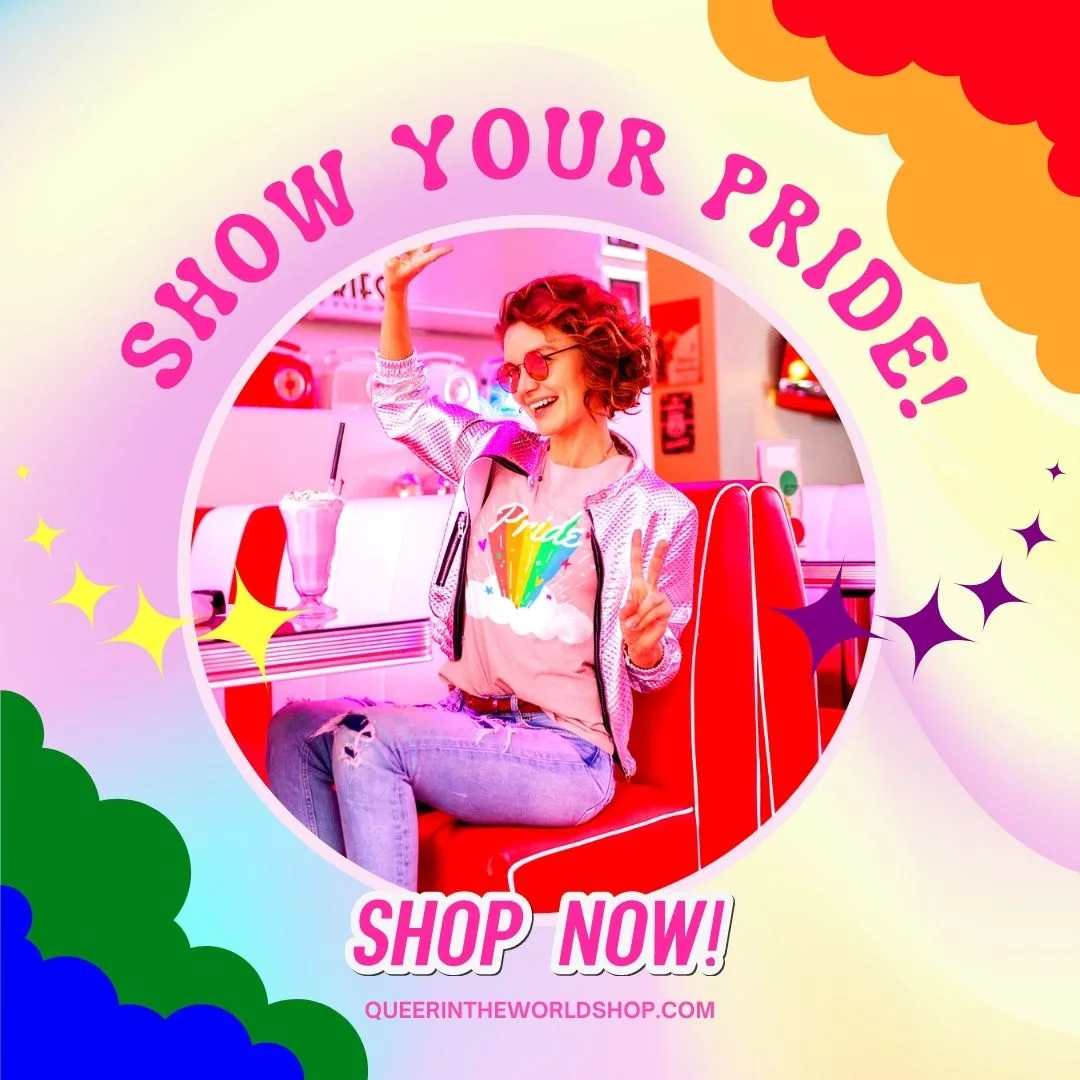 Gay-Friendly And Gay Hotels in Semarang
As a traveler in a homophobic country where being queer is illegal in some places, it's important to be aware of the risks and take necessary precautions to ensure your safety. This includes choosing accommodations less likely to have issues with same-sex travelers.
We recommend booking two twin beds and traveling as friends only, avoiding any same-sex activities that could attract unwanted attention. While it's unfortunate that there are no gay-friendly accommodations in Semarang, we suggest staying at international or high-end properties that are less likely to have issues with LGBTQ+ guests.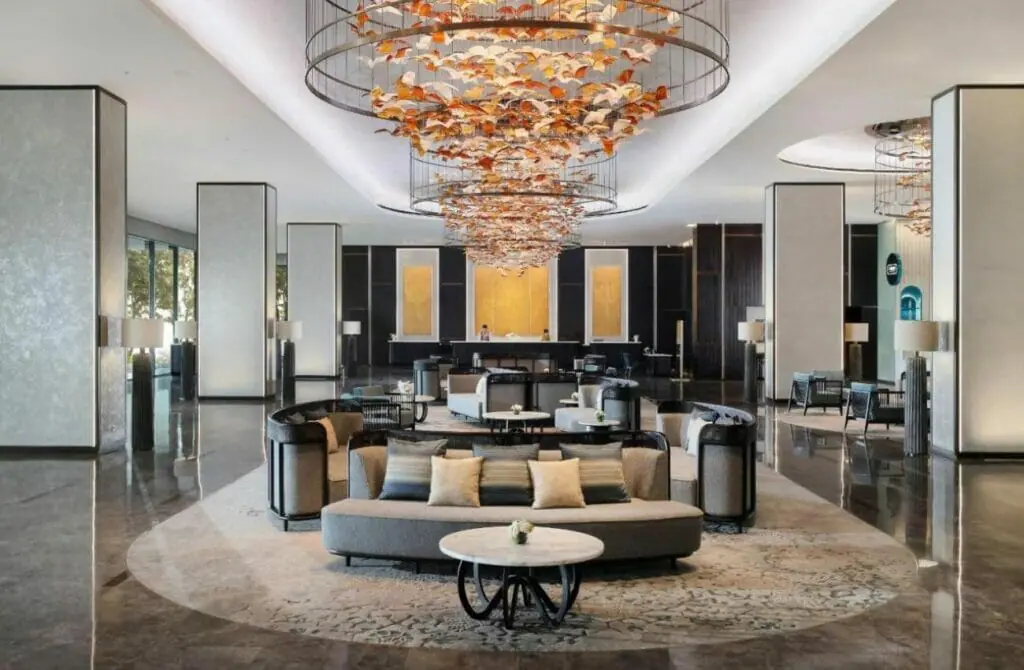 It's important to note that these accommodations are not gay-friendly and may not have policies or practices to create a safe and inclusive environment for LGBTQ+ guests. However, they are the most fabulous hotels in Semarang, according to other gay travelers and us, and where we recommend staying.
Remember, Indonesia is among the least gay-friendly places in the world, and should the ban on extramarital sex go forward; it can be applied to all same-sex couples.
Whatever your needs are, Semarang has a wide range of accommodations. While it may be challenging to find gay-friendly options, taking these precautions can help ensure a safe and enjoyable stay in the city.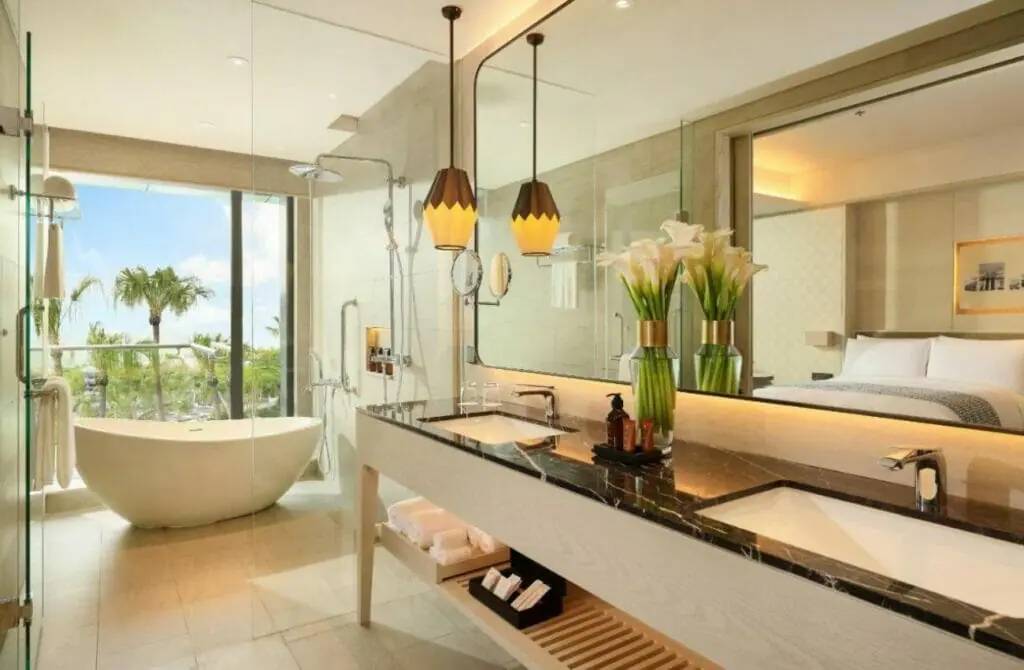 What about dining, lodging, and entertainment in one? Enjoy an all-inclusive luxurious stay in this hotel with an artistic vibe that draws inspiration from Semarang's rich cultural history. With its luxuriant gardens, expansive swimming pools, restaurants, and bar, it carries a long list of resort-style amenities.
Dive into the tropical Main Pool from the comfort of your room. Visit the hotel's Goolali bar for light bites, coffee, gelato, and (if you are lucky) some cool gay company.
You know what? The romantic view from the room's terrace will set your tone for a wild night. 😉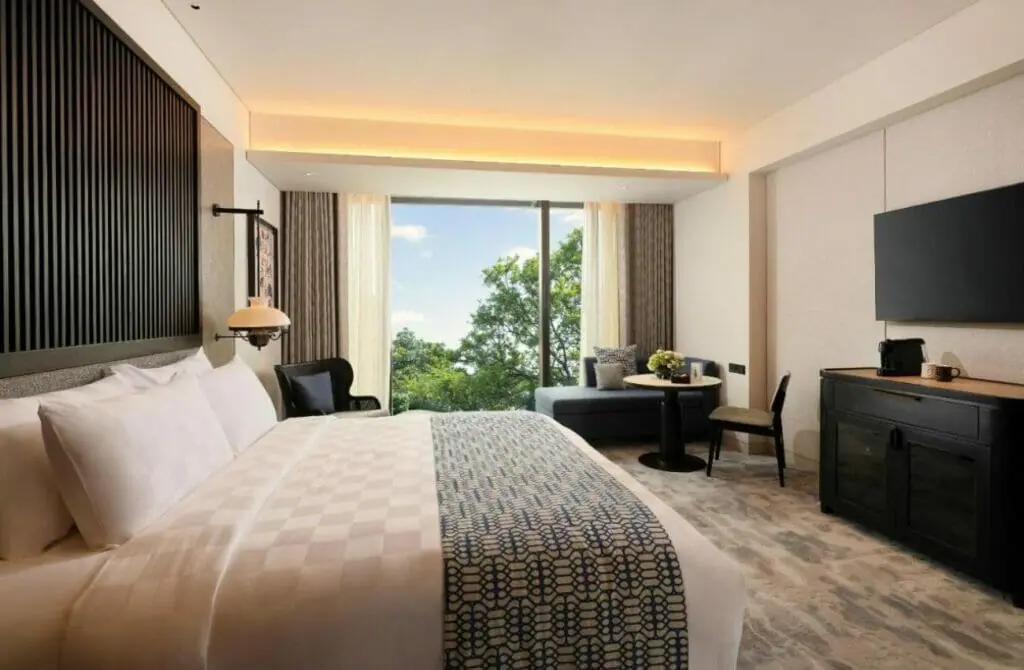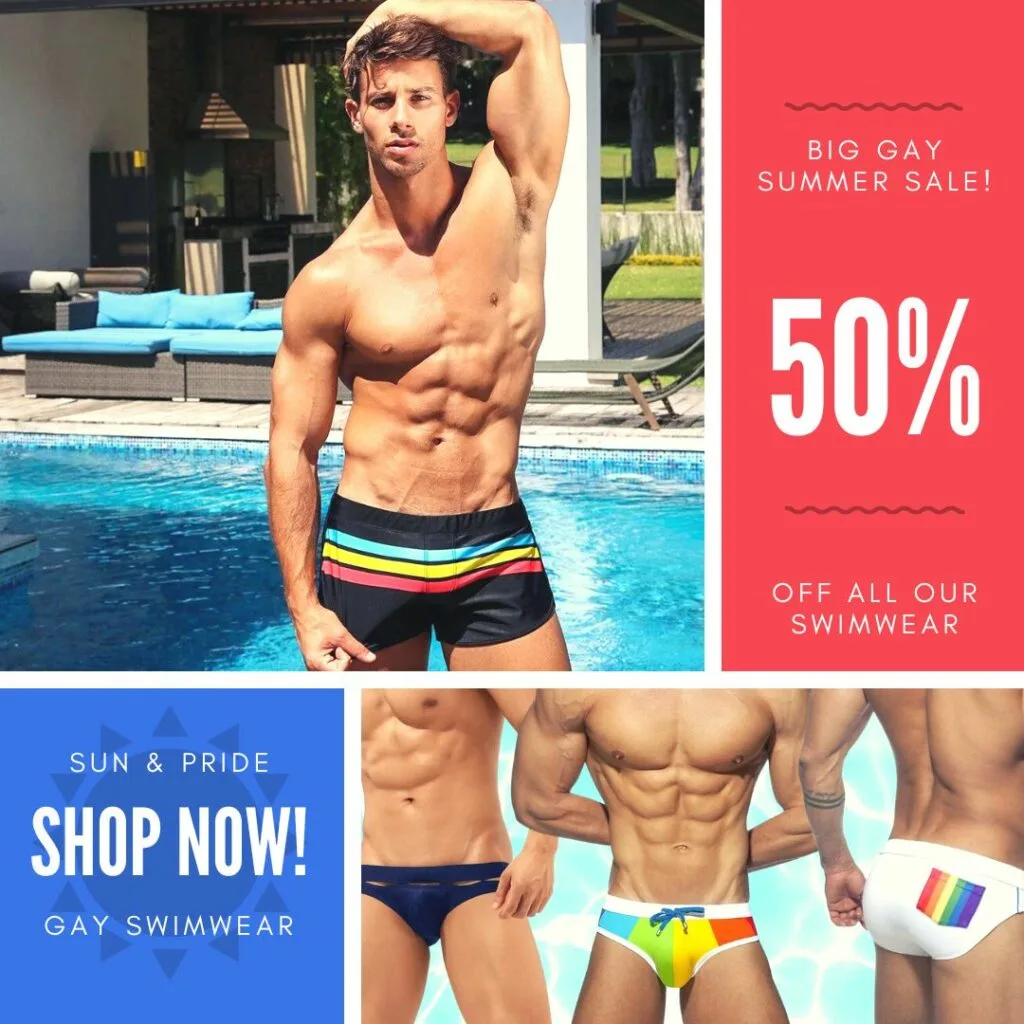 Hotel Ciputra Semarang, managed by Swiss-Belhotel International, may be on the pricey side compared to the other hotels on our list, but it will be well worth the money spent due to its excellent services and amenities. It has all gay amenities, such as a gym, swimming pool, restaurant, spa, and sauna.
The most intriguing feature is direct access to the Ciputra shopping mall from the hotel lobby. What could top this?
Get massages and reflexology treatments in the sauna and then relax with a drink in the lounge bar's cozy ambiance. Don't miss out on the continental breakfast buffet, which this hotel is well-known for.
Feel at ease as if you were at home, thanks to the modest presence of Gets Hotel's caring staff. It provides lodging, a restaurant, a bar, a gym, and a fitness center. Eat some Asian or Indonesian food at the restaurant, or stop by the bar for a drink. While sipping coffee in the lobby, let the paintings soothe your eyes, and then spend the night breathing in the scent of Semarang from above.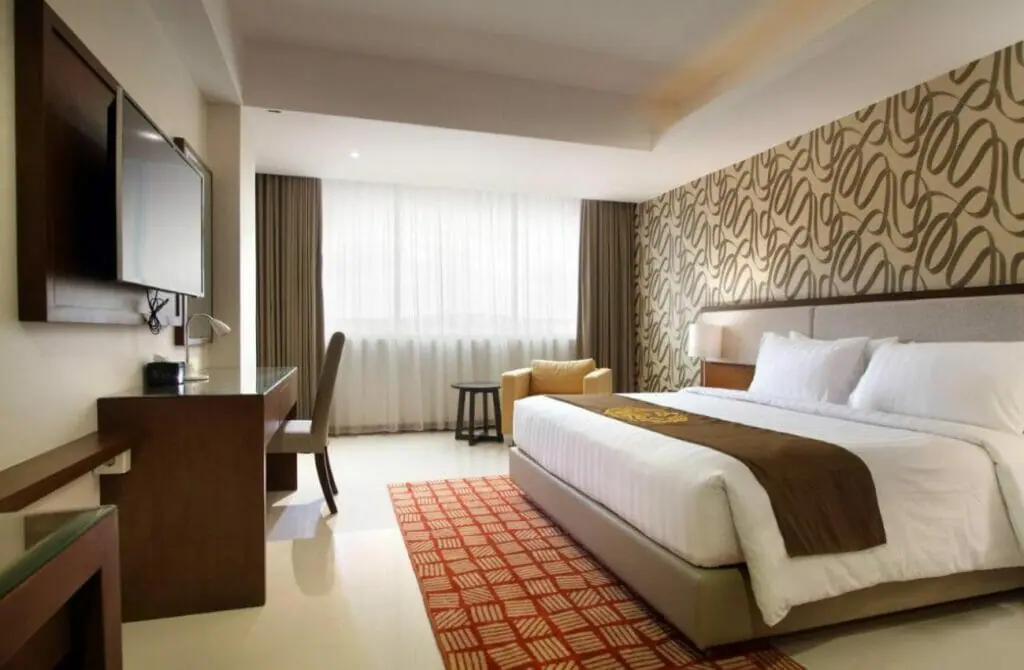 Gay chics favor it because of its well-chosen location in the city's center, away from the bustling traffic. It provides adults-only recommendations with a pool, restaurant, bar, and 3 dining and refreshment options. What about holding your loved one's hand while having tea on the sun terrace or gazing at the stars while cooling off in the pool?
Wait! You can also play mini golf or rent a bike from the hotel to visit nearby tourist attractions.
Radja Art and Boutique Hotel Simpang Lima ☆☆
This 2-star hotel with an artistic theme is a good budget accommodation with a bar, cafe, restaurant, and hangout areas. You can also play ping pong at the hotel.
Isn't this peaceful atmosphere your thing? No worries, rent a car from the hotel and visit nearby attractions such as Java Supermall and Simpang Lima.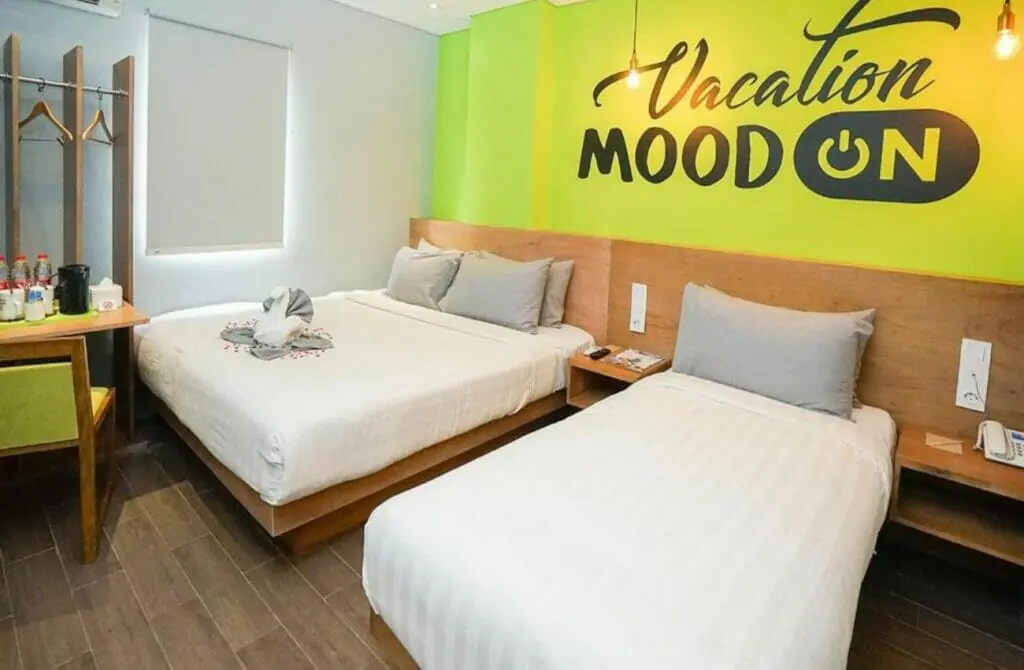 Renting a Sun apartment will provide you with a one-of-a-kind, safe, and affordable travel experience, especially if you plan on staying in Semarang for an extended period.
This apartment is conveniently located near many restaurants and shopping malls and offers amenities such as clean, spacious rooms, a restaurant, an outdoor pool, and freebies such as fast internet access. The pool offers a spectacular view of the city of Semarang.
So, take advantage of this low-cost option!
The Backpacker Semarang Hostel ☆
As the name suggests, this hostel is recommended for travelers, especially backpackers. If you are on a tight budget or only need a place to sleep, it would be the ideal place to stay. You can also select "only sleep" or "full service".
The amenities include a terrace, garden, and separate sitting and dining areas.
Remember! Even though the staff is very welcoming, you must keep your affections to yourself and play a public joke outside the room.
Artotel Gajahmada Semarang ☆☆☆
Gay with art attractions, locked it down!
Tourists adore it for its artistic design, sharp details, welcoming staff, rooftop bar, and reasonable prices.
Don't forget to spend some time in the lobby, which is dominated by black with colorful murals painted by a well-known Indonesian artist. Head to the rooftop bar, where you will lose track of time while enjoying the relaxing atmosphere, 360-degree views of the city, and fantastic cocktails.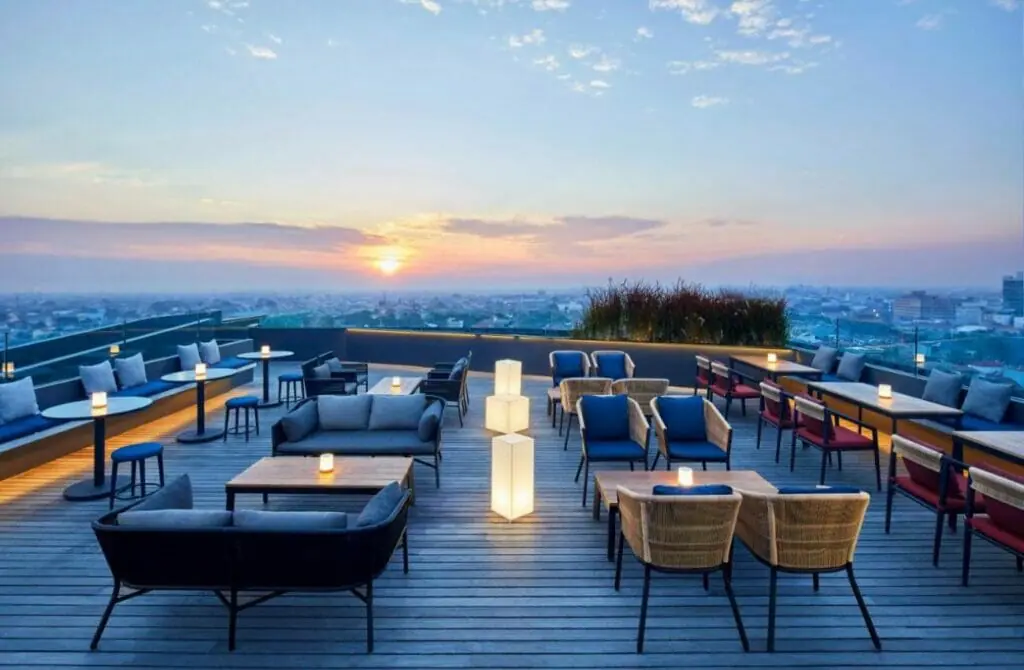 Gay Nightlife in Semarang, Indonesia
Semarang can be lacking in nightlife, as most venues are small lounges with live music. There aren't any bars or clubs that we can guarantee are gay-friendly. After conversing with a few local gay residents, we identified some mainstream bars and clubs that welcome LGBTQ customers.
We still advise you to contact local gays using dating websites or mobile apps before heading out for a wild night. After all, locals can provide unique insight into the best gay bars and unofficial gay events that many travel websites may not cover.
Do not set high expectations for Semarang's nightlife!
Exploring the queer nightlife scene in a new city can be one of the most exhilarating experiences while traveling, and Gay Semarang is certainly no exception. Not only do you have the chance to meet new people and make friends, but you'll also immerse yourself in the local culture and learn more about the LGBTQ+ community.
Whether you prefer to connect with other queer folks in person at a gay bar or club or through a hook-up app, Gay Semarang has plenty of options to explore. However, it's important to remember that many of the public spaces in the city are not queer-friendly, and it's best to avoid displaying overt signs of queerness in certain areas due to the risk of discrimination or even violence.
So, venture out to experience the vibrant and diverse queer nightlife in Gay Semarang, but always prioritize your safety and well-being. Take precautions when meeting new people, and be mindful of your surroundings. With a bit of caution and a lot of fun, you will surely have an unforgettable time in this amazing city.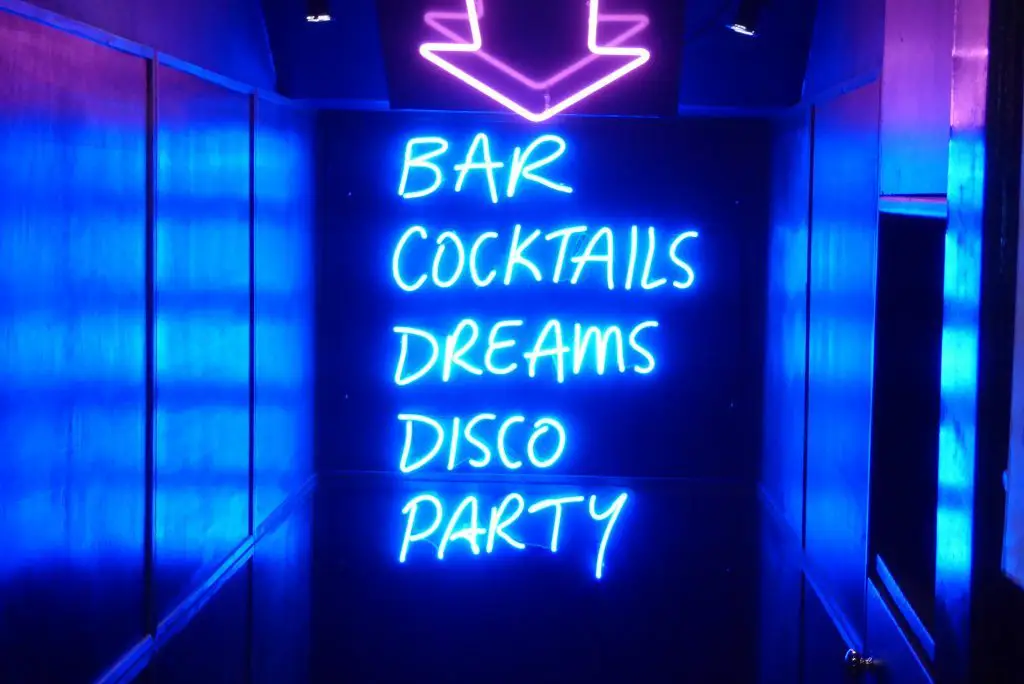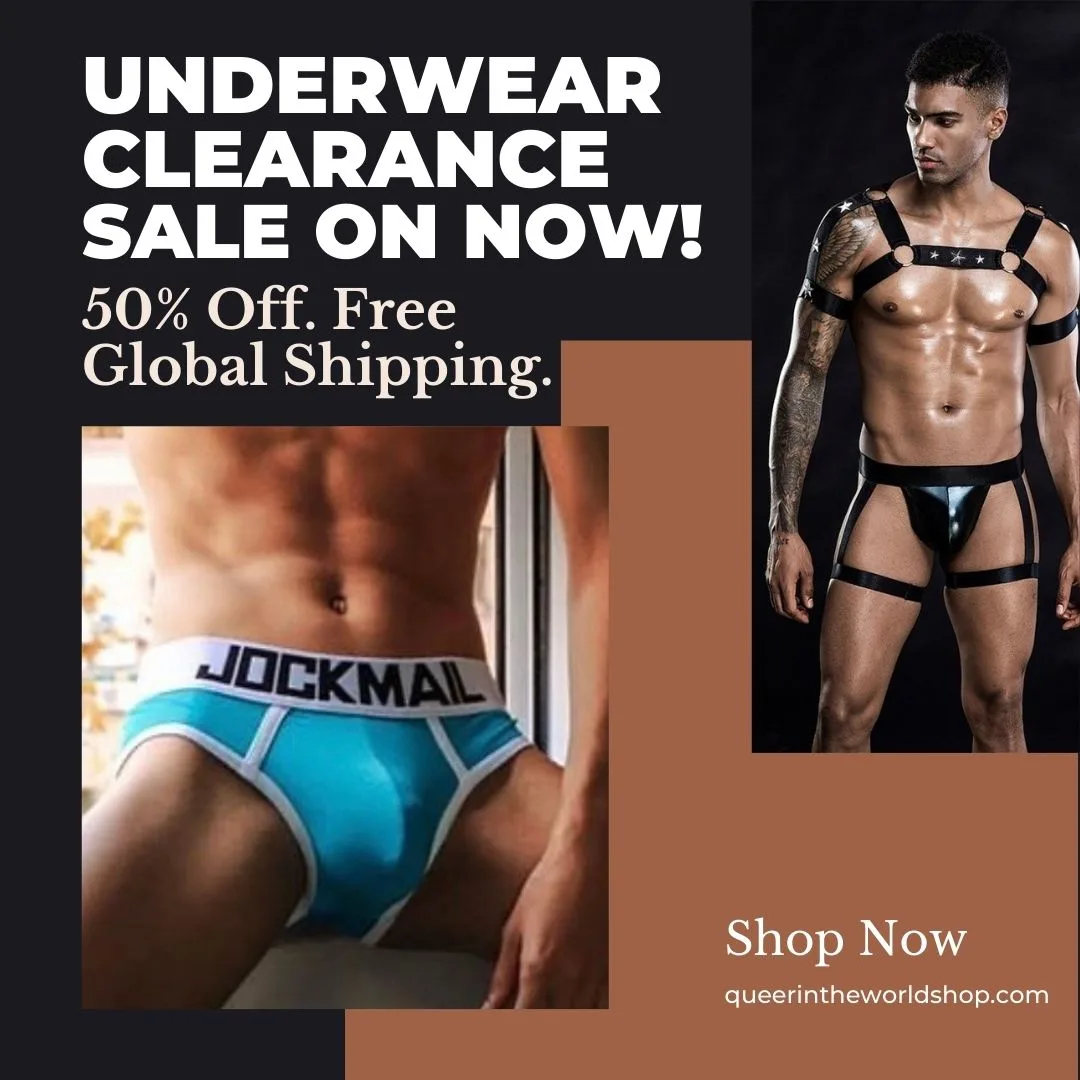 A to Z bar is a favorite due to its fantastic hilly location and live music that keeps you moving until the last note. Enjoy the beers, cocktails, and mocktails at this hip establishment with a vintage New York vibe.
Want some private conversations? Grab a drink of your choice and find a quiet spot on the balcony, offering breathtaking views of Semarang City.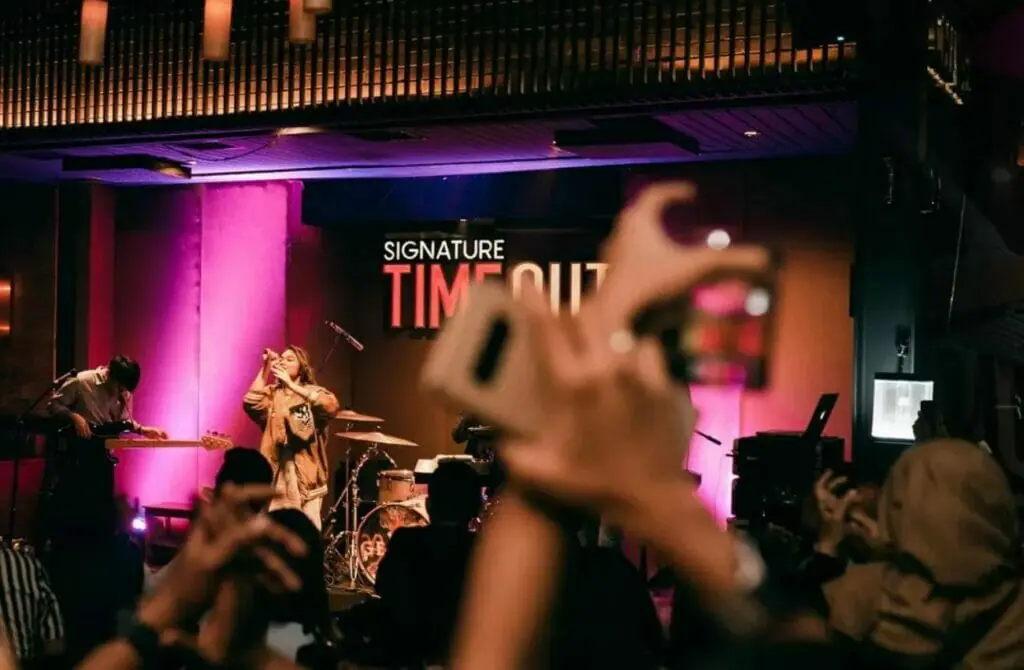 Grab a seat at this cozy, low-cost pub that serves delicious food and cold beers. Even though it is a small pub, the friendly staff will make your visit memorable. They must try the "On On Pizza," made with a secret recipe. You can sit in the open-air outdoor area if you don't mind the noise and pedestrians.
What about traveling through time while sipping your cocktail?
Spiegal Bar exudes vintage vibes thanks to its old colonial-era building, rustic interiors, and retro music. The lighting, interior, and atmosphere all blend flawlessly. Enjoy chomping on pizza while catching up with your partner in the spacious hall with castle-like vibes.
Remember that it is a very crowded bar; don't miss the golden opportunity to meet new queer friends there.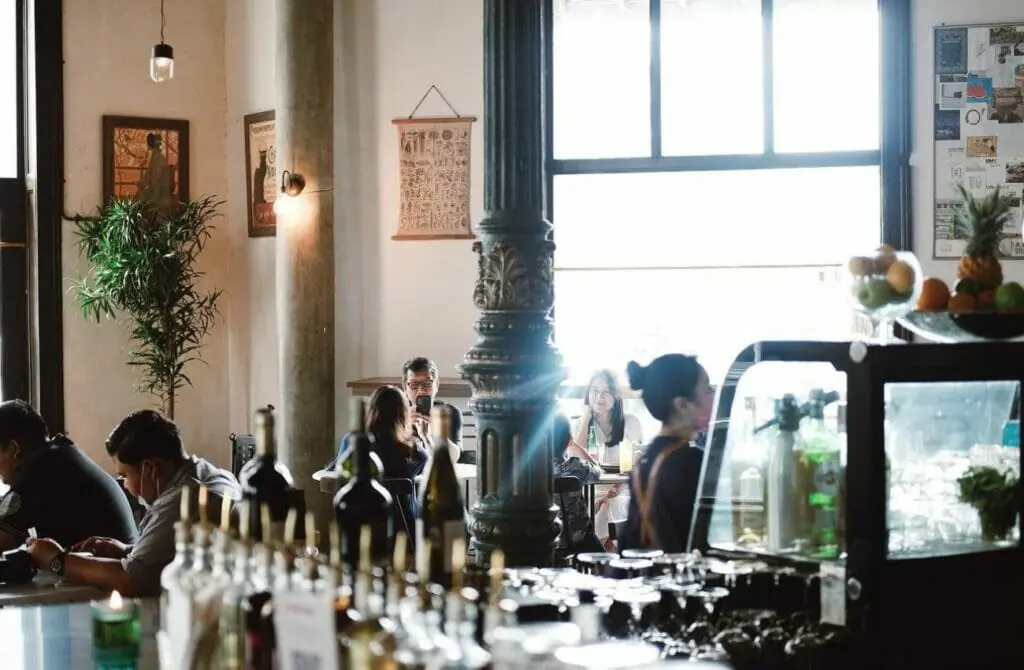 Visit this scheduled place away from the city's center and sample various beers, alcoholic beverages, cocktails, spirits, and wines. The comfortable setting, exquisite music, creative lighting design, and cold beers combine to make it the ideal drinking spot.
Won't you settle for anything less than a breathtaking view? Secure this rooftop bar!
This bar provides a 360-degree view of Semarang City and is strategically located between the hilly and coastal areas. Designed to go well with refreshing breezes and cocktails. You can take a breathtaking view of the starlit sky while enjoying your cocktail.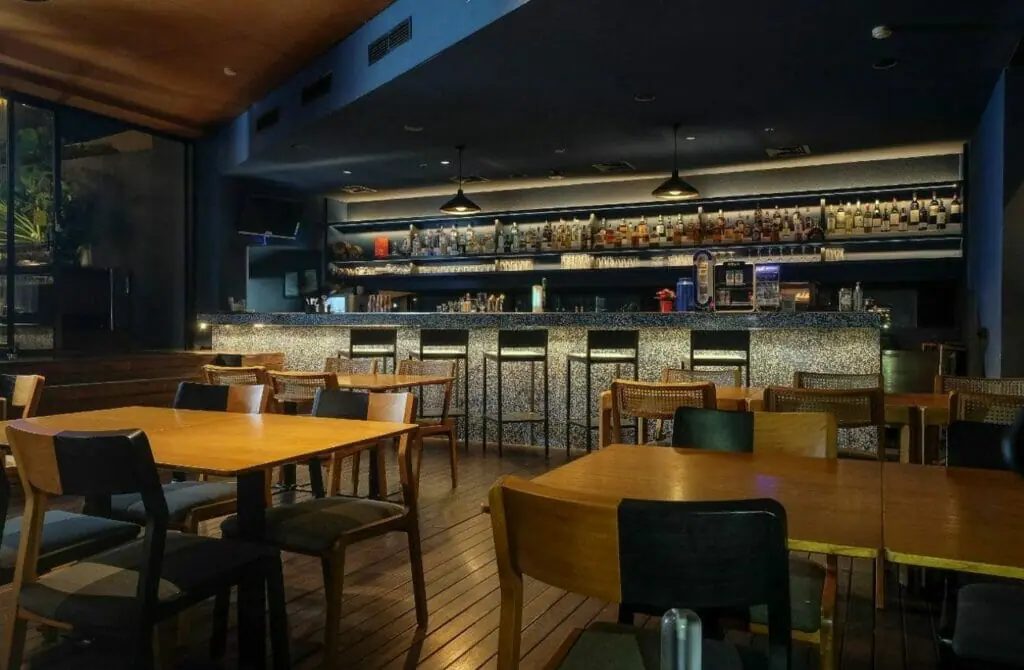 It's one of the most recommended entertainment destinations, combining a karaoke room with balconies and clubs. This fun hangout promises to lift your spirits with its romantic interior style and modern sound system.
DJs spinning the latest beasts will make you dance hard on the floor, even if you're not in the mood. Attracting a young, energetic crowd is a good choice to hang out with.
Visit it after 11 p.m, because it is less crowded before that.
Looking for a drinking destination? Lock Wishbone bar!
It provides a wide range of spirits, including whiskey, tequila, and gin. You name it; they have it. With a quick shot of live music, you'll get the experience of great cocktails from one of Indonesia's best mixologists.
One thing to remember: get there before 1 AM because you might not be able to get in after that.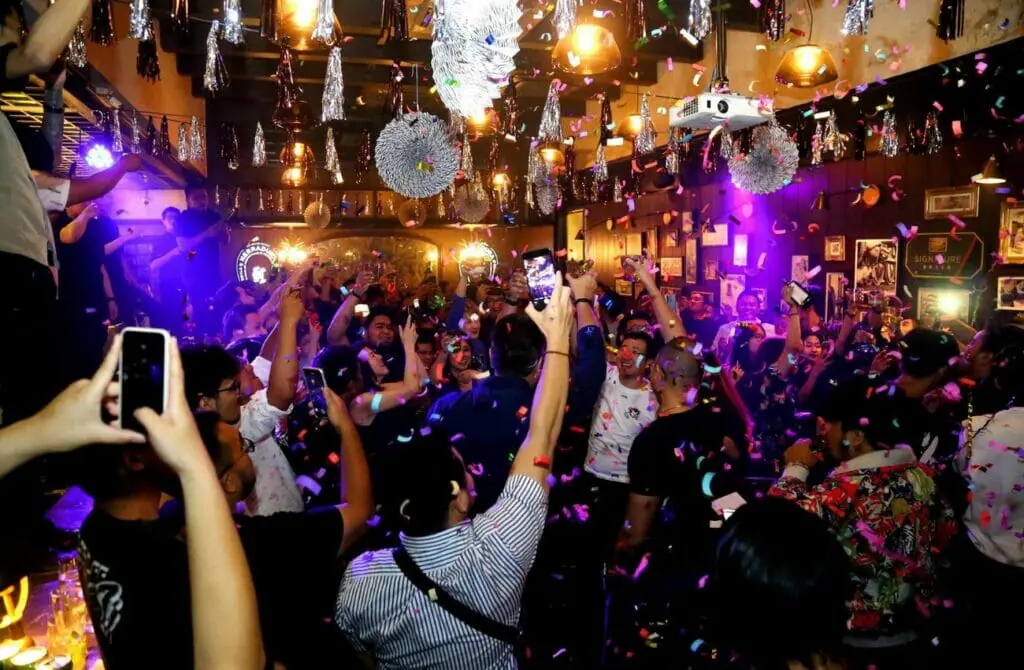 Would you prefer your cocktails to come with a side of history? Or Your coffee having a vintage vibe to it?
The owners of this bar breathed new life into an old building from the time of Dutch colonization. The rustic interior, combined with a fresh modern perspective, creates a special fusion of history and modernism. Food and beverages are served aesthetically, enough to fill your Instagram with color.
The jazzy live music enhances the chilly ambiance. What about performing a song on stage in honor of your gay partner? Yes, you can sing on stage, even as a bathroom singer.
One thing, many families also visit this bar, and it might be unsafe for you, so visit the bar after midnight.
This is the place for sky-high sips and delectable dinners with romantic vibes. The atmosphere is light and airy, with green plants strewn about.
Enjoy international cocktails and beers in the comfortable outdoor seating. great music band with the best covers to boost the chill vibes. They also host numerous events, and if it's Friday, don't forget to grab your free beer.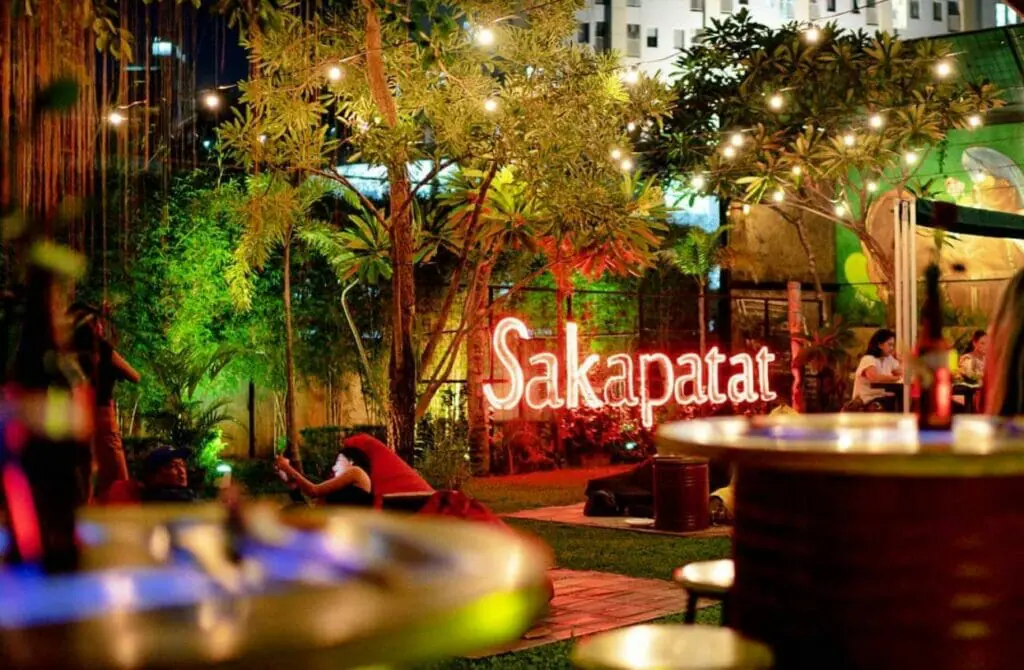 Gay Cruisings in Semarang, Indonesia
Semarang has no designated gay cruising spots, but you will find many attractive men looking to cruise and waiting for your gesture.
Apartments, bars, public restrooms, the menswear section of department stores, and your private room are all places where you can quench your thirst. While heading towards crowded places, always keep protection with you; who knows where you will find attractive men eyeing you with comparable interest as you?
If you want to be smarter about your cruising opportunities, use dating apps and websites to find the best location and partner to cruise with.
Please keep this in mind! Always prioritize your safety over your cruising desire, as many locals are against it and may complain about you if you catch their attention. The best moment for cruising is under the cover of darkness when you can avoid prying eyes.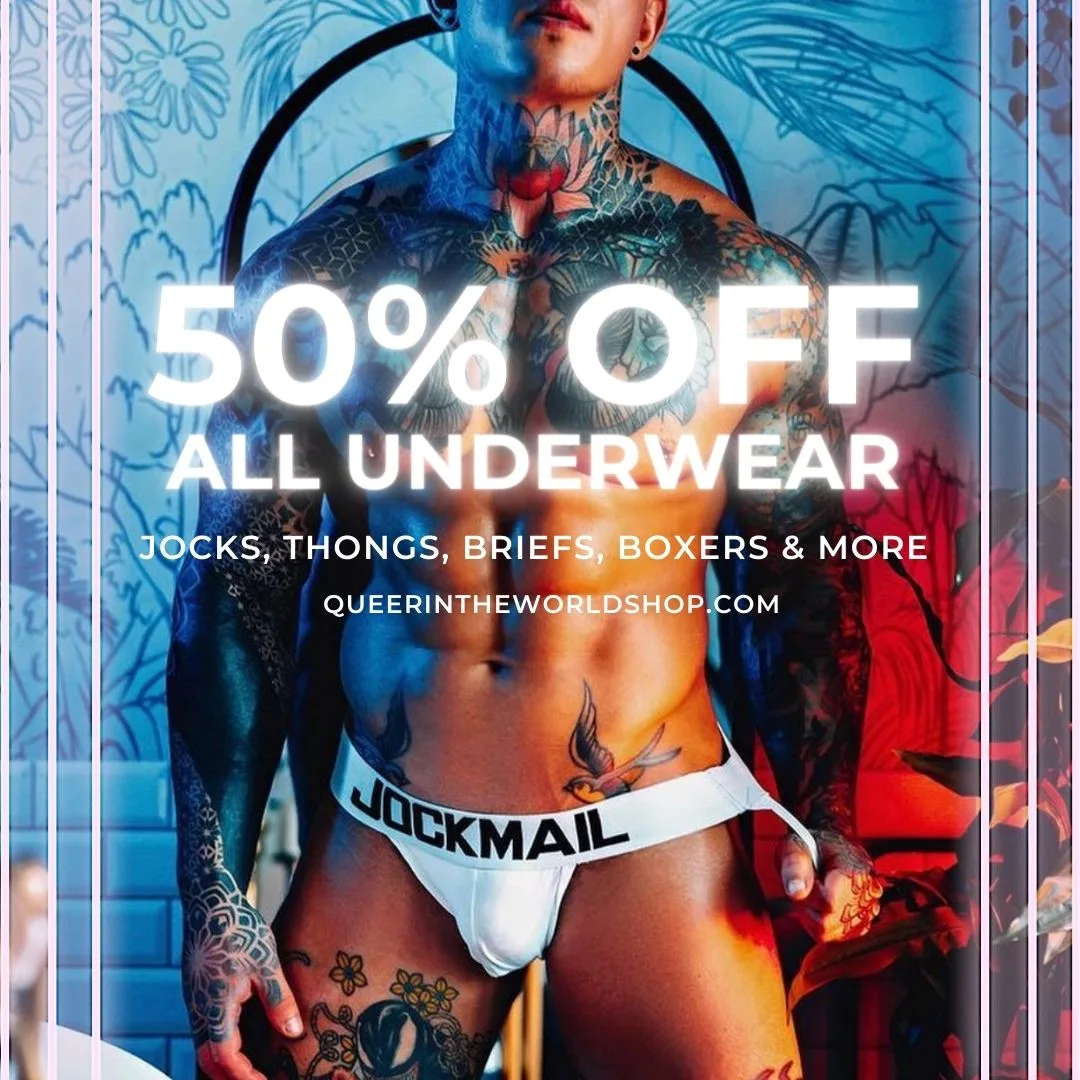 Gay Map Of Samerang
Finding it hard to envisage where everything is in Samerang? Hopefully, this queer-centric map helps where we have marked all the bars, clubs, parties, hotels, saunas, massages, and more will help you stay in the spot best suited to you!