Thinking of a romantic vacation to Indonesia? Most people opt for the likes of Bali, Lombok, or Jogjakarta. But the hidden gem, the town bathed in the richness of culture and history, is Surabaya, most commonly known as "The City of Heroes." Intrigued to know how they got this title? Visit the city and its Dutch colonies to discover history's woes. Don't forget to keep some tissues with you!
The second largest city in Indonesia offers a vibrant nightlife, culinary richness, history lessons for the nerds, and effortlessly delivered romantic vibes for a passionate vacation. Although the culture of Surabaya might come up as conservative due to being a Muslim-majority town, the locals are cordial and friendly.
It is important to maintain the 'don't ask, don't tell' attitude that already prevails there. Gay couples visiting Surabaya for vacations can freely travel without hassle, provided they are quiet about their sexuality.
We always advise using VPN-enabled dating apps, websites, and other social media channels to find local gays. It's the best way to meet new people and discover hidden treasures in the area. Who knows, maybe you'll also find a partner.
Read our complete travel guide below for more tips and tricks, attractions, recommended hotels, and Surabaya's nightlife.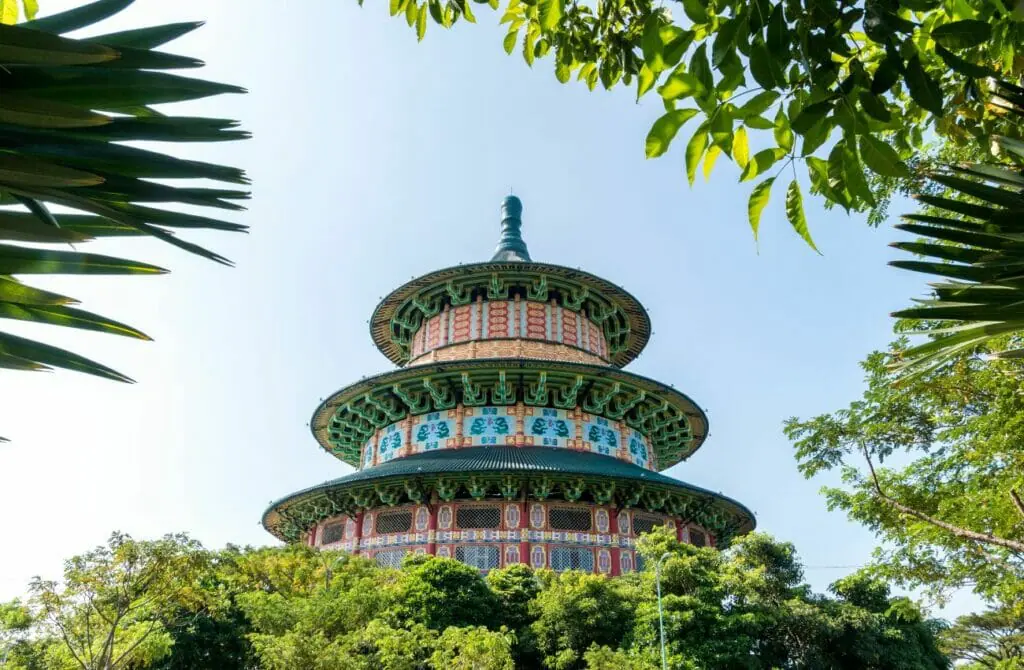 Attractions in Gay Surabaya, Indonesia
Honey, welcome to Gay Surabaya! Now, let's spill the tea – this city may not be the most welcoming to our rainbow community, but don't let that dim your sparkle! There are still plenty of fabulous things to see and do here, no matter who you love.
As passionate travelers and members of the LGBTQ+ community, we believe that queer travel is about having fun and exploring new places, promoting cultural understanding, and spreading pride. Through travel, we can learn about different cultures, histories, and perspectives and share our own experiences and identities with others.
We can also support LGBTQ+ businesses and organizations and work together to create a safer and more accepting world for all members of our rainbow family.
Unfortunately, homophobia and discrimination still exist in many parts of the world, and it is important to be mindful of the laws, customs, and attitudes of the places we visit. But by being visible and proud and by supporting local LGBTQ+ communities and allies, we can help to change hearts and minds and make a positive impact wherever we go.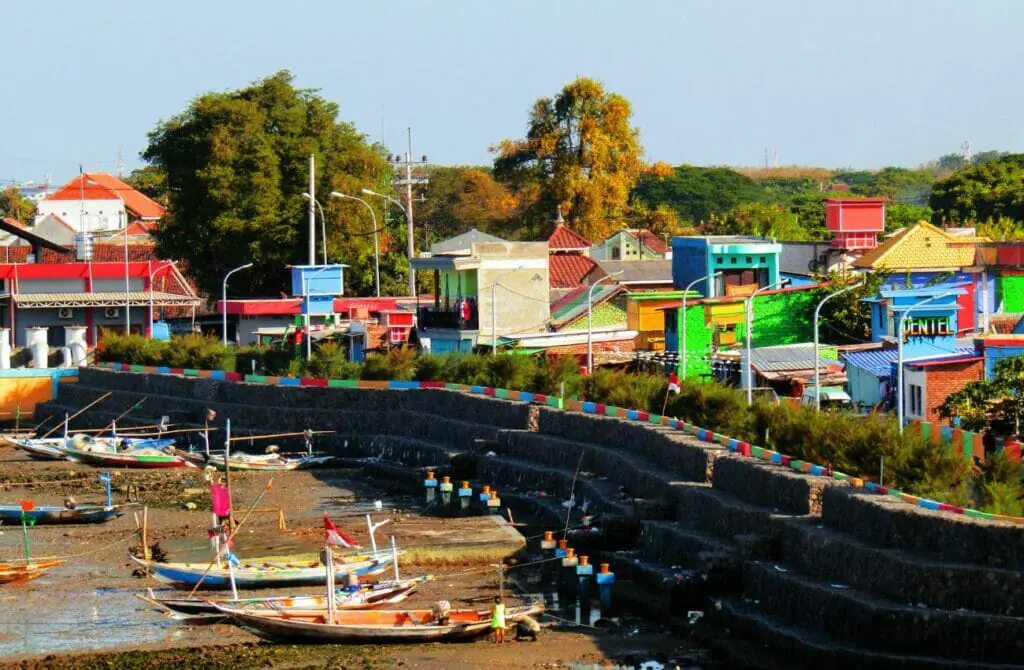 So let's keep exploring, learning, and sharing, and continue to work towards a future where all travelers can feel safe and celebrated, no matter where they are in the world.
Check out the iconic landmarks and attractions, darling. Visit those historical monuments, museums, and art galleries like the true cultural connoisseur you are. And, of course, let's not forget about the architecture, parks, and gardens.
Trust us, the local cuisine will leave you gagging, and the markets are to die for. And, girl, let's not even start on the cultural events like festivals, concerts, and shows – they are simply sickening!
Now, while we are out and proud queens, we must keep it down low when we hit the streets, sis. Sadly, this city may not be as welcoming to us as we'd like. But no worries, we'll just have to slay discreetly, okay? Let's show these locals how to live our best lives, honey!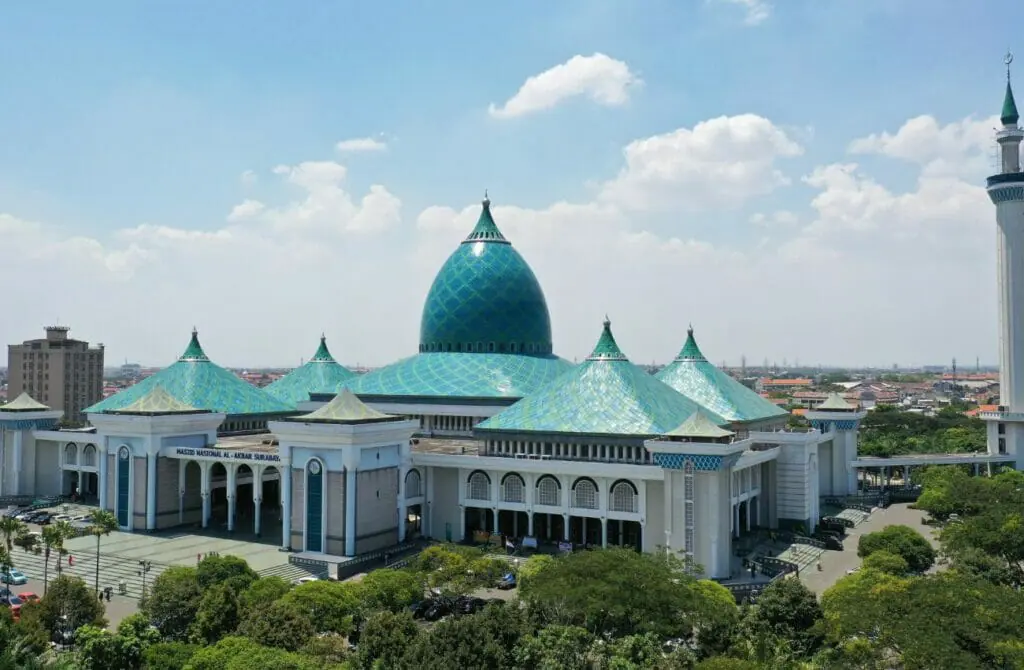 Majapahit Heritage Archaeology
Witness the glory of the Majapahit Empire through the heritage sites in the town. Architecturally influenced by Dutch colonial style and preserved historically through relics, temples, artifacts, household items, and typical East Javanese scenery; there are several places in Surabaya where tourists can learn about and experience the glory of the Majapahit Empire.
One such place is the Museum of the Majapahit Kingdom in the city center. The museum is tasked with protecting the cultural heritage objects of Majapahit and the entire ancient relics scattered in East Java.
Another popular tourist destination, the Trowulan is dedicated to preserving the remains of the Majapahit palace and the temples of Agung and
Ready to spice up your socials with the most beautiful waterfall in Indonesia? Known for its serene setting and the dramatic cascades of water, the Madakaripura waterfall is located in a dense and lush rainforest and is a popular spot for hikers and nature enthusiasts.
In addition to its natural beauty, it also holds cultural and spiritual significance to various people in the country. According to the local legend, the waterfall is said to be the place where the Hindu sage Gajah Mada meditated and attained enlightenment. As such, the area around the waterfall is considered a sacred site and is visited by many people seeking spiritual guidance and enlightenment.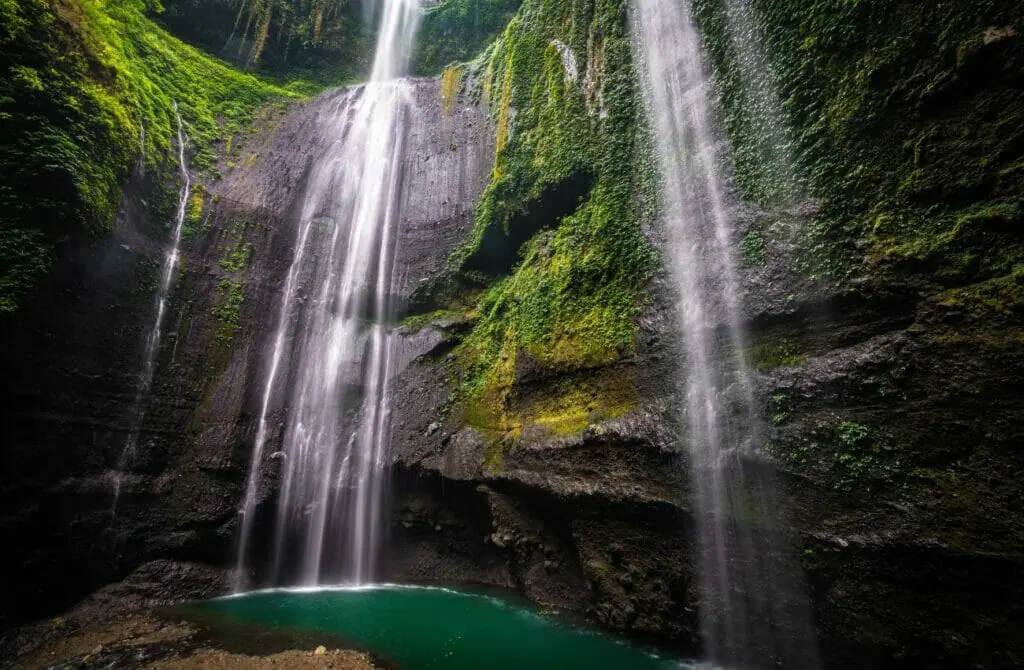 Train Graveyard: Dipo Lokomotif Sidotopo
If you love antiques, all things old-fashioned, and some spooky tales, this place is definitely for you. Reportedly, people have seen a ghostly presence in the vicinity; even one locomotive has left the station unmanned and unlisted!
The graveyard is a collection of old, retired trains preserved and displayed for travelers. The collection includes steam locomotives, diesel locomotives, passenger cars, and freight cars, all of which are no longer used.
Don't forget to get a selfie with the train in the background; if you're fortunate, you might capture a ghost too!
Dedicated to the history and culture of the Sampoerna family, who are known for their role in the Indonesian tobacco industry, this museum showcases the company's history and the region's cultural traditions.
The House of Sampoerna offers a variety of exhibitions and interactive displays that allow visitors to learn about the history of the tobacco industry in Indonesia and the role that the Sampoerna family has played in it. The museum also features several traditional Indonesian artworks, dance performances, cultural artifacts, a cafe, and a gift shop.
Hiking Ijen Crater (Kawah Ijen)
Imagine a mesmerizing electric blue fire running down the mountain towards the turquoise and tranquil lake, with a dazzling sunset in the background covered with hues of pink and orange. This heaven on earth, Mount Ijen, has a stunning panoramic view with a crater, the Kawah Ijen, filled with sulphuric water blue color.
It's important to be well-prepared for the hike, as the weather can be unpredictable, and the air can be thin at high altitudes. Wear sturdy shoes, bring plenty of water and snacks, and dress in layers to stay warm and comfortable.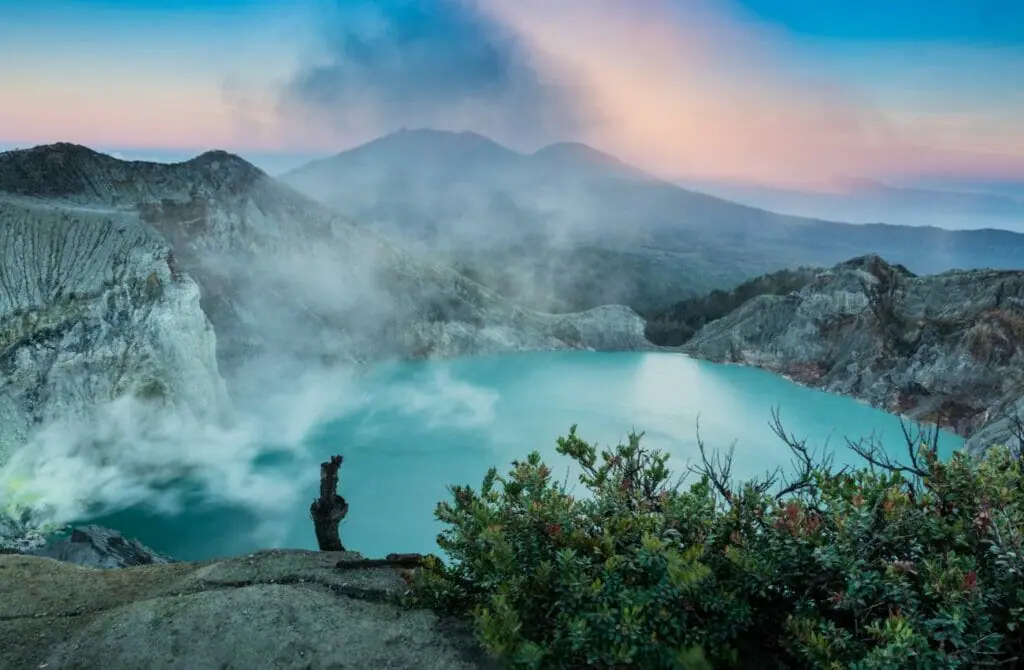 State Kelopo Ondomohen Bu Asih
Looking for a place to try authentic Indonesian street food? Surabaya's popular street food vendor is every food lover's dream and is known specifically for its flavorful sate, a type of Indonesian skewered and grilled meat.
In addition to that, State Kelopo Ondomohen Bu Asih also serves other finger-licking traditional Indonesian dishes. The place is open daily for lunch and dinner and is heavily crowded.
Suramadu Bridge
The Suramadu bridge, appreciated for its architectural beauty and construction feat, is the longest in Southeast Asia by far and connects Surabaya with the island of Madura.
This famous tourist haven in Surabaya offers panoramic views of the city and the surrounding area. Sightseers can walk or drive across the bridge to enjoy the views and take photos. The bridge is also a popular spot for fishing, and several fishing platforms are along the bridge's piers.
Besides its scenic views, the Suramadu Bridge is also an engineering marvel, with its unique cable-stayed design and massive concrete and steel piers. It's worth a visit if you're interested in both the natural beauty and the man-made wonders of Surabaya.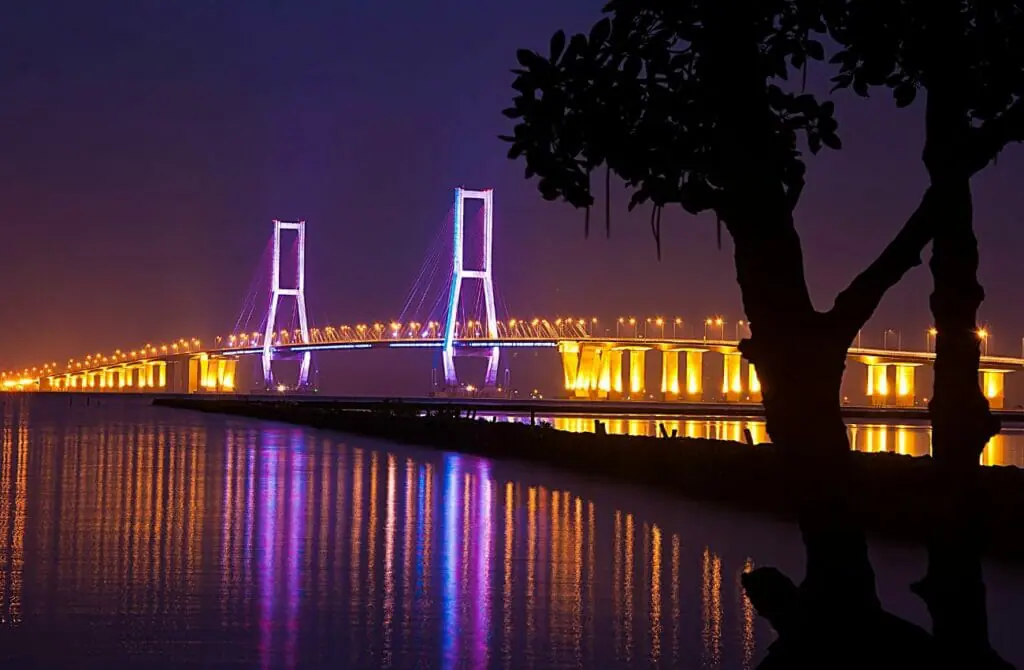 Walk around Chinatown
Chinatown is a vibrant and lively neighborhood with bustling streets and colorful storefronts and is known for its rich cultural history and vibrant atmosphere. Located in the north of the city, it is home to a large community of Chinese Indonesians and is a popular destination for tourists and locals alike.
Popular appeals of Chinatown include a temple and local markets, where you can find a wide variety of goods, from fresh produce and spices to traditional handicrafts and souvenirs.
Pulau Noko and Pulau Gili
How do pristine white sand beaches and crystal blue water sound for your next romantic date?
These two connected islands are perfect for soaking in the sun, surfing, and spending intimate moments with your partner.
Both the islands (located at walking distance of approximately 30 minutes at low tide) feature gorgeous white sand beaches and abundant marine life. In addition to snorkeling and diving, visitors to Pulau Gili can also enjoy a variety of water sports, such as kayaking, stand-up paddling, and windsurfing.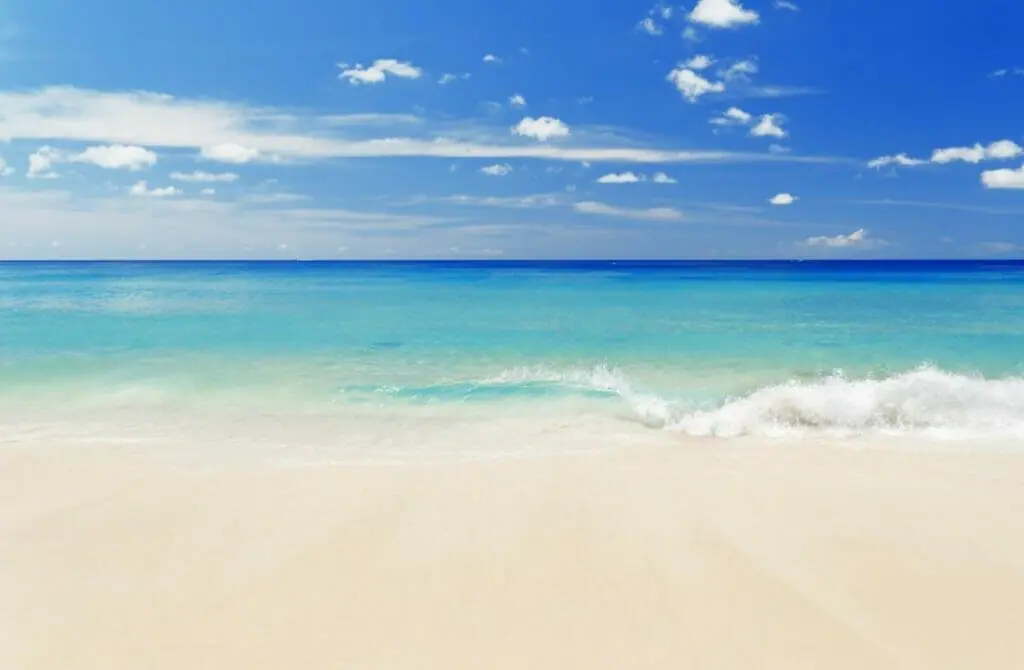 Bukit Kapur Sekapuk
Ready to hike and enjoy the fresh air and stunning views from the top of the hill? The active chalk mines of Bukit Kapur Sekapuk, with years of sculpting, are now turned into sleek-looking caves, hallways, and magnificent giant pillars which are lookalike the pillars of ancient Greece.
With beautiful views of the surrounding countryside and its unique rock formations, Bukit Kapur Sekapuk is a popular destination for hikers and nature enthusiasts who enjoy the fresh air and stunning views from the top of the hill.
Imagine the stunning rise of the sun above the horizon among the hues of pink, yellow, and orange while being in your lover's arms. We can not imagine a more intimate and beautiful moment. Visitors from around the world come to see the sunrise at Mount Bromo.
To reach the mount base from Surabaya, there are three options: train, bus, or private car/Uber.
As the crowds normally gather on the far left side where the sun rises, we suggest our Instagrammers take the photographs from the far right-hand side of the viewpoint, which is almost always empty, and the view is just as spectacular.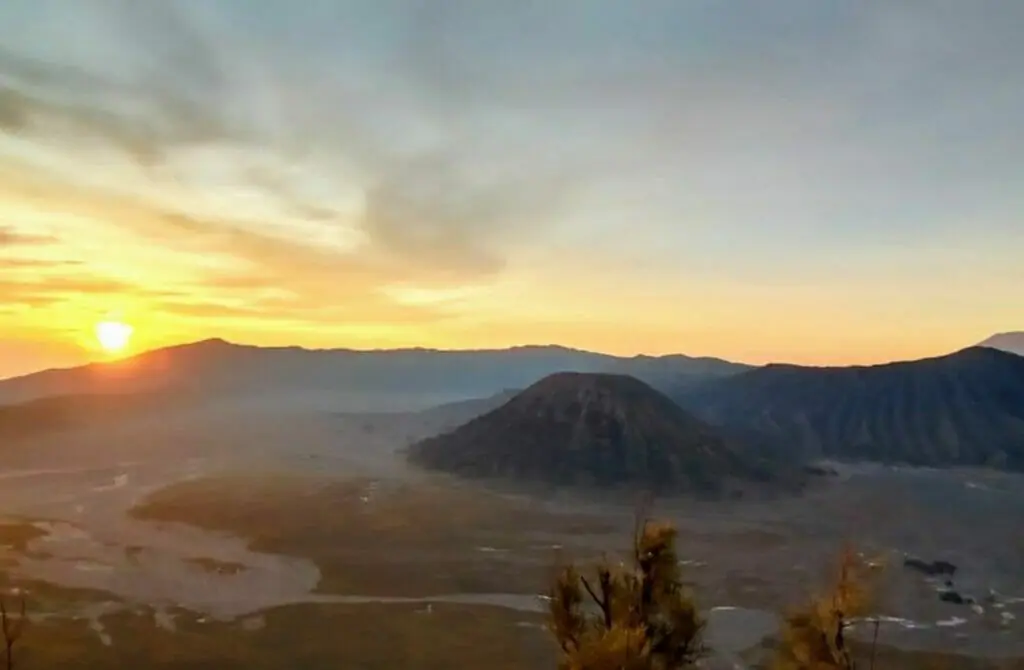 Gay-Friendly and Gay Hotels in Surabaya, Indonesia
As a traveler in a homophobic country where being queer is illegal in some places, it's important to be aware of the risks and take necessary precautions to ensure your safety. This includes choosing accommodations less likely to have issues with same-sex travelers.
We recommend booking two twin beds and traveling as friends only, avoiding any same-sex activities that could attract unwanted attention. While it's unfortunate that there are no gay-friendly accommodations in Surabaya, we suggest staying at international or high-end properties that are less likely to have issues with LGBTQ+ guests.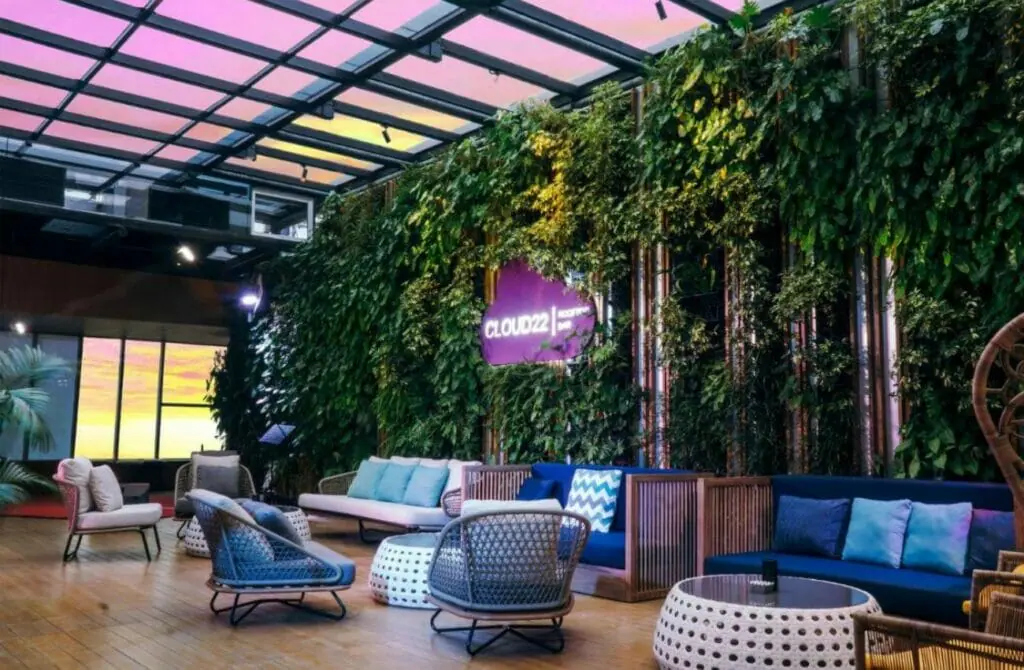 It's important to note that these accommodations are not gay-friendly and may not have policies or practices to create a safe and inclusive environment for LGBTQ+ guests. However, they are the most fabulous hotels in Surabaya, according to other gay travelers and us, and where we recommend staying.
Remember, Indonesia is among the least gay-friendly places in the world, and should the ban on extramarital sex go forward; it can be applied to all same-sex couples.
Whatever your needs are, Surabaya has a wide range of accommodations. While it may be challenging to find gay-friendly options, taking these precautions can help ensure a safe and enjoyable stay in the city.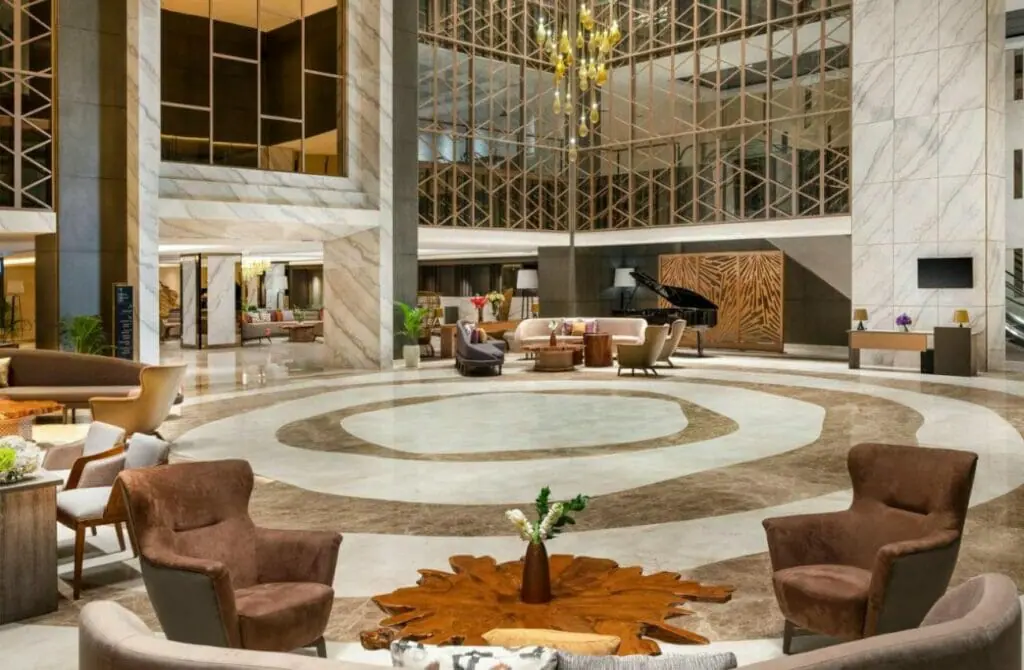 DoubleTree by Hilton Surabaya ☆☆☆☆☆
If you want to impress on a honeymoon, anniversary, or date, you're in exceptionally good hands at the Double Tree. The up-scale hotel owned and managed by Hilton Group is located in the heart of the city, consequently providing the guests easy commute to many tourist sites.
Additionally, there are numerous options for a romantic dinner inside the hotel. Set your table near the floor-to-ceiling windows, rooftop bar, or an outdoor infinity pool flanked by a terrace, and set the vibes effortlessly with the captivating view of the city's skyline.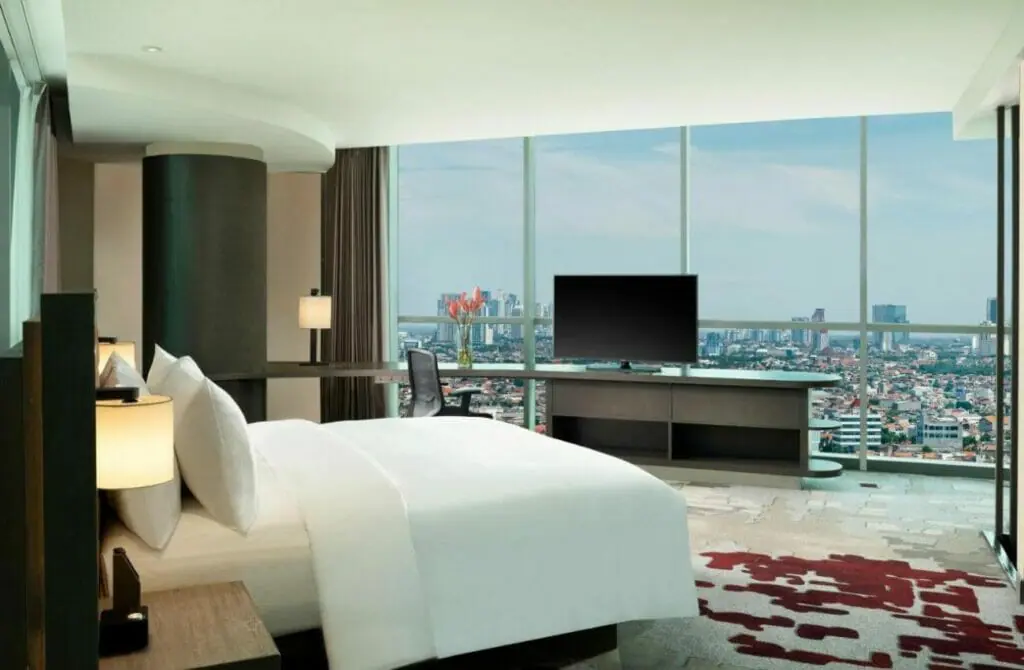 Hotel Majapahit Surabaya ☆☆☆☆☆
Ready to get lost in Dutch colonial elegant architecture? The century-old building offers a nostalgic journey into Surabaya's early 1900s, and the ambiance is reflected in its lavish suites, spacious rooms, and enchanting garden.
"East meets West" at their Indigo Restaurant, where their display selective Asian and Japanese, Western, and Indonesian distinctive dishes. On the other hand, the infamous Maj Pub and Diner have legendary cocktails and light snacks, perfect for unwinding with their live band til the sun comes up.
Garden Palace provides a little of each world through the mix of Asian artistry, royal beauty, and Chinese-style facades to Japanese restaurants. Located in Surabaya's sprawling downtown, this is one of only a few hotels with 24-hour room service.
To delight any personal preferences and pleasure, they offer 379 rooms, including New Standard, Superior, and Suite & also have Deluxe Theme Premium roo. Moreover, unwind in the sparkling pool or pamper yourself at the trendy yet comfy spa. With their luxurious amenities, you may never want to leave your new cocoon any time soon.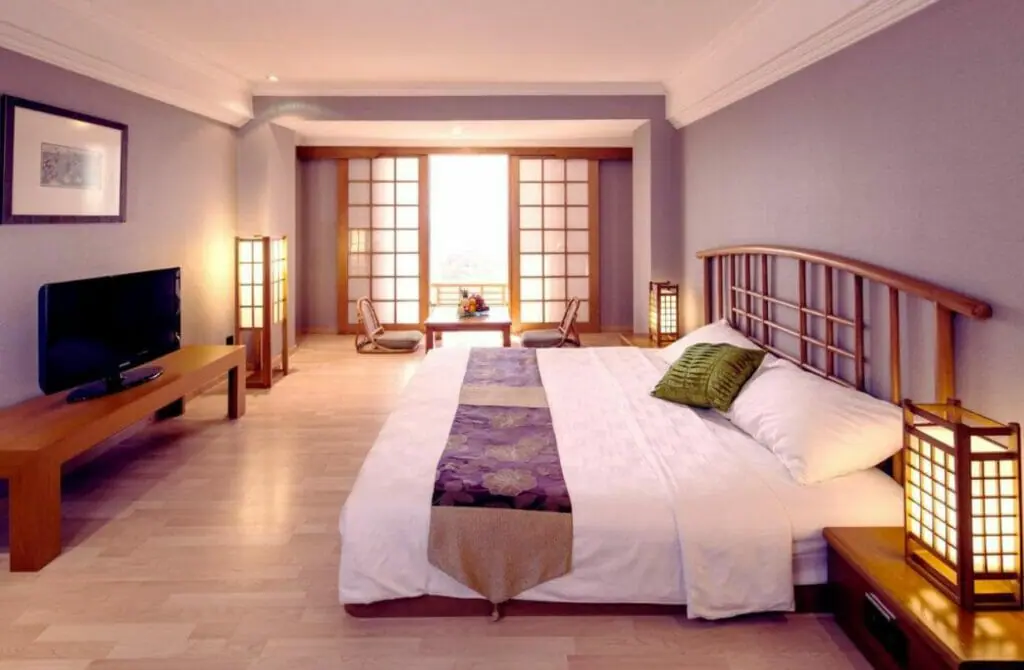 Modern, Minimalism, and Functional – that's how the Surabaya Suites Hotel describes itself. They have earned their tagline "The Biggest Suite In Town" by providing every comfort in spacious hotel rooms.
It's not just the in-room amenities that shine; there is a range of post-evening activities, shopping (Surabaya Plaza Mall), and dining options (Kartini Restaurant) at a stone's throw away. There's so much to see, all within walking distance from your room.
Reserve your room now and avail yourself of the additional benefits of an all-day dining restaurant, bar lounge, swimming pool, fitness center, spa, and rooms featuring a refrigerator, Coffee/tea maker, and Cable/satellite TV.
Looking for a reasonable hotel with all the essential facilities? Look no further, as Ibis Surabaya City Center has your basic amenities daily. With the availability of necessities such as High-Speed Internet (WiFi), parking, and Airport transportation – all free, you can't help but be impressed.
When you pull into Ibis, it might feel secluded and private — although a certain number of people full-time live here and enjoy all the amenities.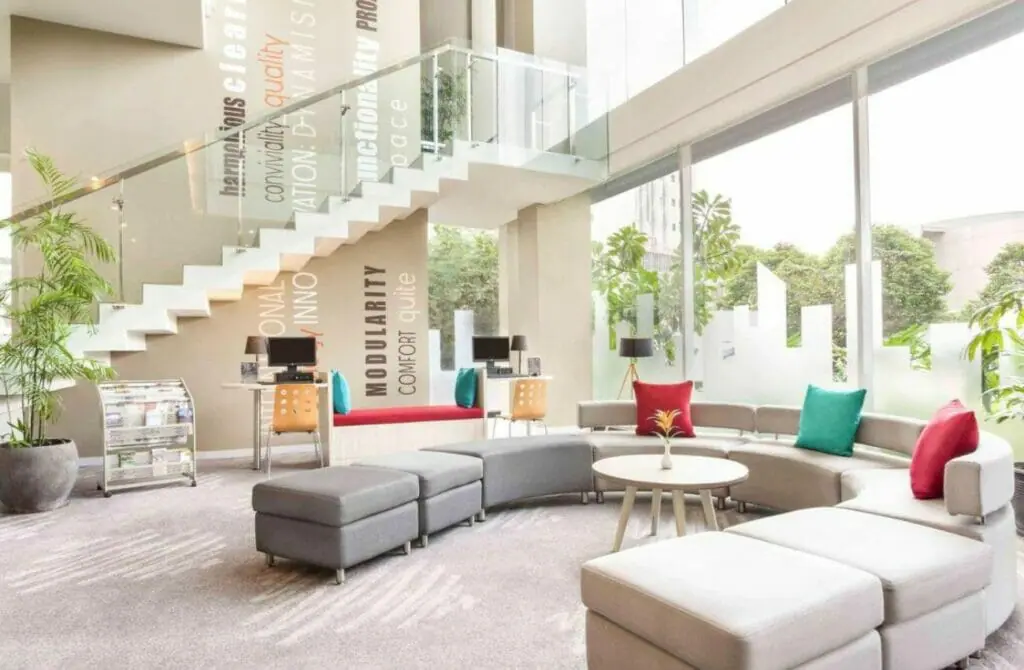 Swiss-Belinn Manyar Surabaya ☆☆☆
Enjoy a cooling dip in their outdoor swimming pool, or pamper yourself with a relaxing massage in the privacy of your room. At Mid-range, Swiss-Belinn Manyar showcases glamour at its absolute low-key best.
Their casual rooms feature free Wi-Fi, flat-screen TVs, minibars, and coffeemaking facilities; while suites add living areas with sofas. Moreover, the upgraded suites have separate living rooms.
You can also benefit from a delightful international and Indonesian buffet breakfast or a convenient and comfortable combination of bar, restaurant, and lounge – all packed under a 24-hour restaurant BaReLo.
Searching for a room to stay in with a low budget? Next on our list is the most affordable accommodation in Southeast Surabaya. Situated across from a canal on a tree-lined thoroughfare, Zest – a casual budget hotel in a colorful building will put you close to the city's glamour.
Whenever you need a snack, you can walk right over to their bar or have the comfort of home through the help of the top-notch services of their compliant staff.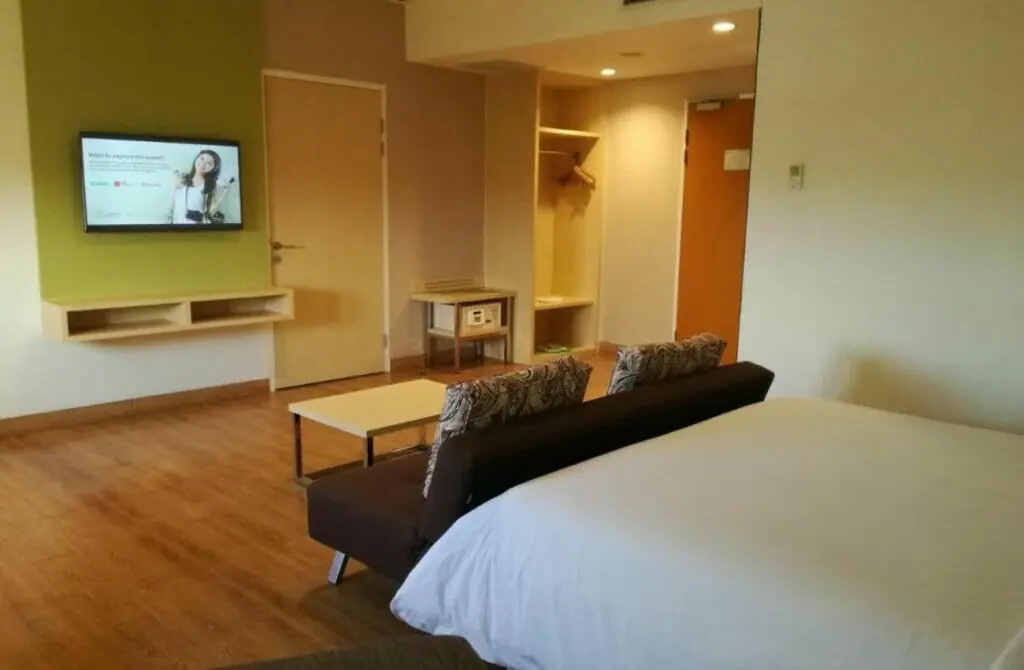 Gay Nightlife in Surabaya, Indonesia
Exploring the queer nightlife scene in a new city can be one of the most exhilarating experiences while traveling, and Gay Surabaya is certainly no exception. Not only do you have the chance to meet new people and make friends, but you'll also immerse yourself in the local culture and learn more about the LGBTQ+ community.
Whether you prefer to connect with other queer folks in person at a gay bar or club or through a hook-up app, Gay Surabaya has plenty of options to explore. However, it's important to remember that many of the public spaces in the city are not queer-friendly, and it's best to avoid displaying overt signs of queerness in certain areas due to the risk of discrimination or even violence.
So, venture out to experience the vibrant and diverse queer nightlife in Gay Surabaya, but always prioritize your safety and well-being. Take precautions when meeting new people, and be mindful of your surroundings. With a bit of caution and a lot of fun, you will surely have an unforgettable time in this amazing city.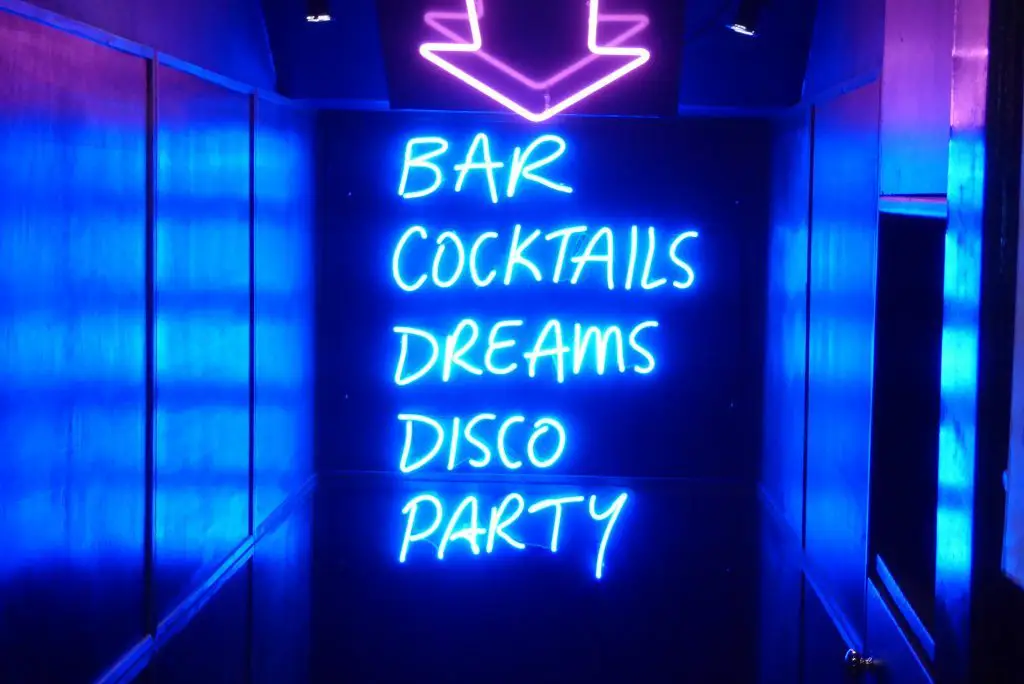 Night Market
A market that stays open all night long? Now, this is every shopper's dream come true. These markets have everything from food cuisine to various clothes and electric equipment to traditional art. A few of these all-night markets are Korem Night Market, Ampel Market, Pasar Malam Kodam, and Jagir Market.
This Paradise for Culinary and Shopping Lovers is also the ideal place to observe how people in Surabaya spend their daily lives amidst the hustle-bustle. Stop by the market and buy some fantastic souvenirs to take back home.
Despite its kinky name, Club Foreplay is a normal nightclub with a decent crowd of students and executives. Perfect for those who want to spend their night grooving to live music and electric performances of the DJ.
Get a complimentary pack of smokes and a free chill beer at the entrance and start the night with a bang. Pro tip: On Mondays, there are usually university parties rocking and giving all the clubbers a whopping 50% discount. Now, this is what we call an amazing evening.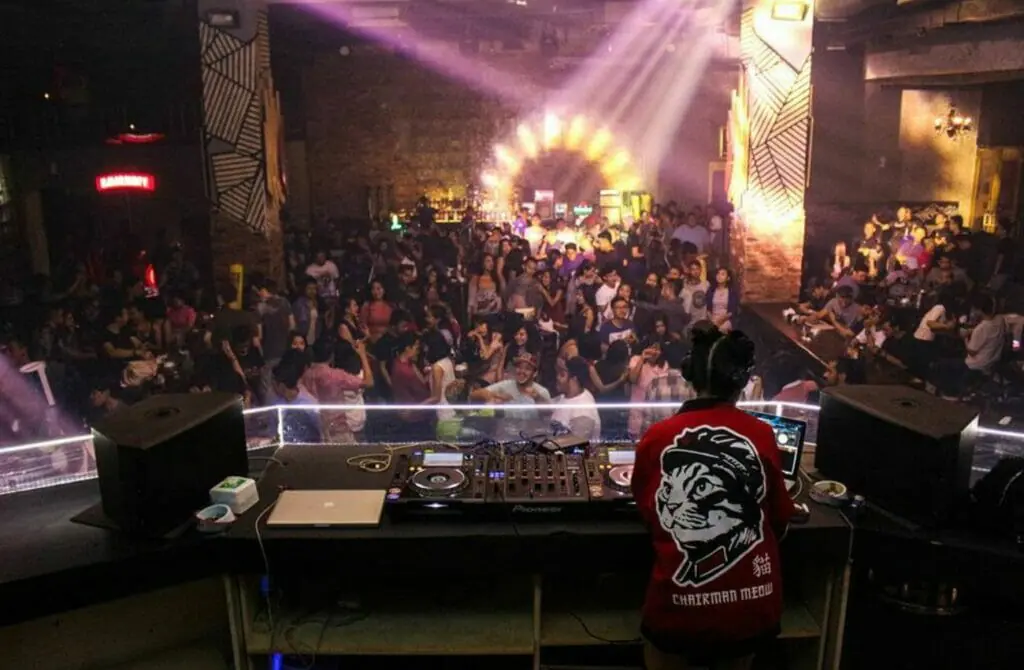 Shangri-La Hotel's bar, Desperados, is a Mexican daily restaurant serving mouth-watering burritos and fajitas and a full-bloom nightclub after 8. The sports bar picks up around 10 pm, and by 11, the place is rockin'.
Offering delicate Western food and funky margaritas, Desperados is one of Surabaya's most popular nightspots, where you'll find the highest concentration of foreigners in the city, mostly guys above 40.
Before you go, look at the schedule, as different live band performances and DJ nights are happening every day of the week. Swing by any day to take full advantage of their live music, bar games, and an equally spectacular cocktail menu.
Kowloon Palace International Club
The largest nightclub in Surabaya, Kowloon Palace's romance and elegance are a superb blend for creating memorable moments. Their VIP rooms showcase an interactive night experience through conceptualized elements of opulent, classic design and modern technology.
On the other hand, the C Bar Lounge & Cigar is a special facility for those of you who like an energetic and buzzing atmosphere. Furthermore, for a Fully immersive nightlife experience, visit their Main Hall. Head down for a sumptuous night of drinking and dancing in the city.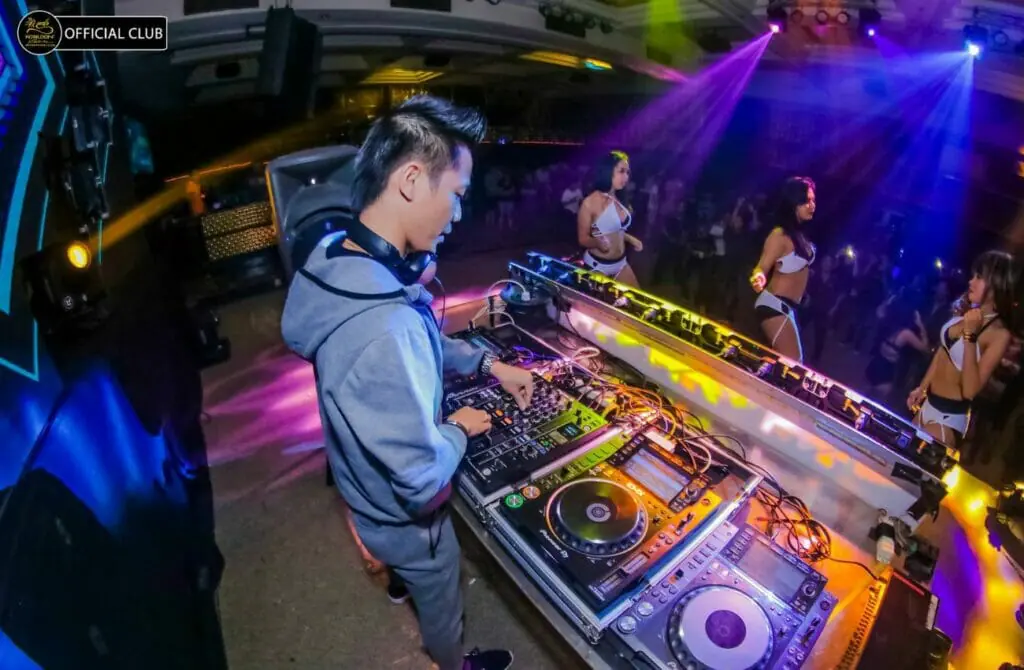 With a sophisticated color scheme and 50's vibe, this bar is located in one of many heritage buildings on Embong Cerme Road in the middle of the city. While the indoor bar has intimate live music, an ice-cold cocktail venue, and an American-style bar, the outdoor area has lush greenery with an array of finger foods for you to munch on.
With live music, grooving DJs, and juggling bartenders, Our Bar delivers entertainment any night of the week. So, grab a good meal, dance your heart out, and blow off steam.
This is your stop if you are looking for the trendiest club in town. After re-inventing, the Marriott Hotel's lively bar re-opened as a contemporary high-tech, led-light-lit premium lounge and club occupying the entire basement of the Marriott hotel.
Here are a few ideas to fire up your Instagram feed: A picture of delicacies like foie gras and caviar feature, served on LED tables with lasers-replacing conventional lighting around or video mapping imagery above your favorite brand's concert with a premium range of drinks spread on the bar.
And that's only the starter; the club also offers private lounges with private butlers, a karaoke system, and a private balcony; there's even a cabana for the shisha lovers and your usual whiskey brands with the premium editions.
Also, if you are entering from the main lobby entrance, don't let the hologram take you by surprise that's right in the middle as you open the door.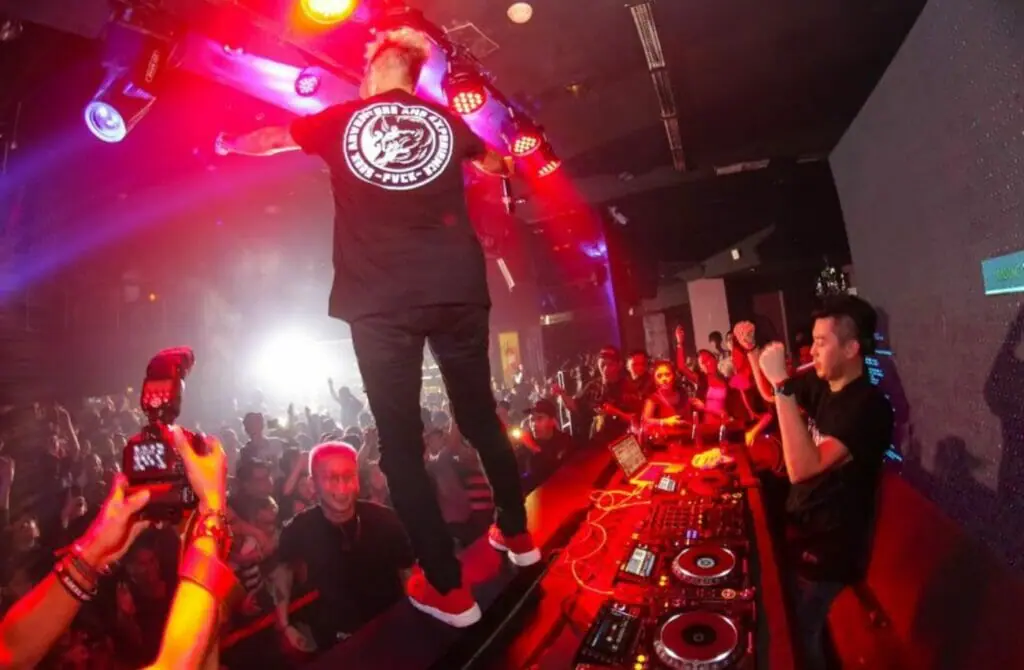 Blowfish Kitchen and Bar
(Temporarily or permanently closed. If you know something, please suggest an edit.)
Unlike many bars in the city, Blowfish remains grooving till 4 am, bagging the place among the most popular clubs to enjoy the night after the sun sets in Surabaya. Due to the posh and elegant vibe, the crowd usually comprises wealthier people. Blowfish Kitchen serves lip-smacking Asian delicacies in a lively atmosphere with concerts and DJ performances.
The cherry on top is their famously generous Happy Hours.
To groove to some of the best moves in the city, make sure you hit this club.
Colors Pub regularly hosts various activities like live music, happy hours, ladies' Night, DJ night, dance parties, and more. Their delicious chilly fires are not to miss. Known as "the best music in town," the pub has different home bands every 2 months and many famous local musicians playing at events.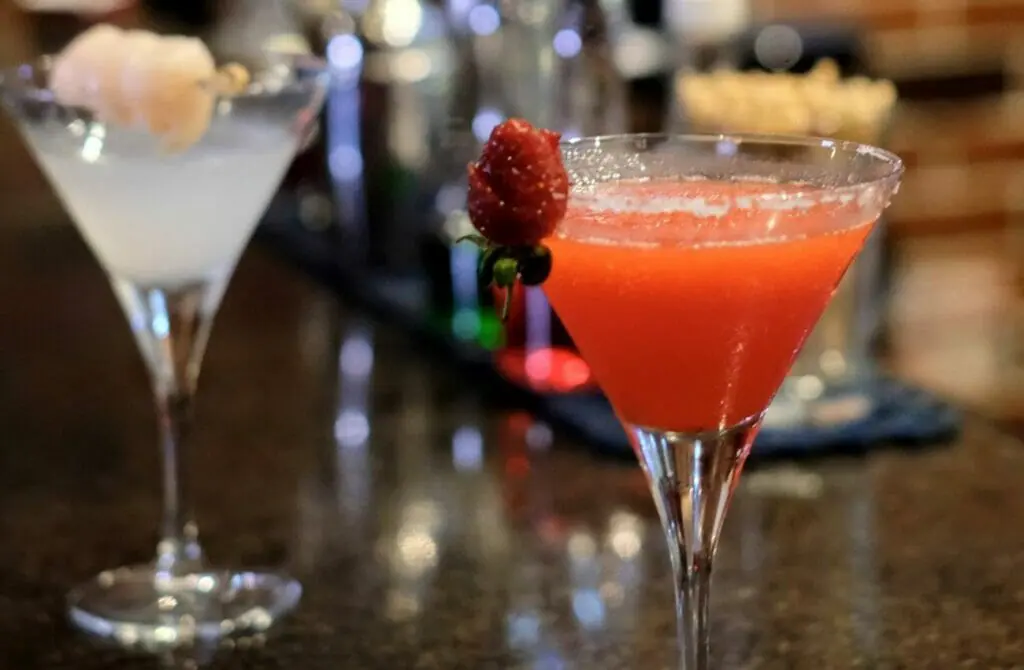 .
Gay Map Of Surabaya
Finding it hard to envisage where everything is in Surabaya? Hopefully, this queer-centric map helps where we have marked all the bars, clubs, parties, hotels, saunas, massages, and more will help you stay in the spot best suited to you!