Poznan, situated on the Warta River, is in Poland's west-central area. Poznań is a vibrant and contemporary city typically safe for lesbian, gay, bisexual, and transgender people to visit. This contrasts with the rather varied image of LGBT equality observed across Poland. It is believed to be the most welcoming city in Poland for homosexuals and lesbians.
Poznań is noted for its tranquility, cleanliness, and citizens' kindness and friendliness. The city was even the center of governance for the whole country for a short while in the middle of the 13th century. Pozna is often recognized as Poland's most liberal city, both for people of diverse sexual orientations and for those who do not speak Polish natively.
It is crucial to stress that residents of Poland who do not identify as LGBT face legal barriers that LGBT people do not face. In reality, Poland is the European Union nation with the most restrictive regulations regarding Gay rights.
Same-sex sexual conduct between men and females of the same sex has been recognized as legal throughout the country since 1932, when Poland set a legal age of consent of 15 for both homosexuals and heterosexuals.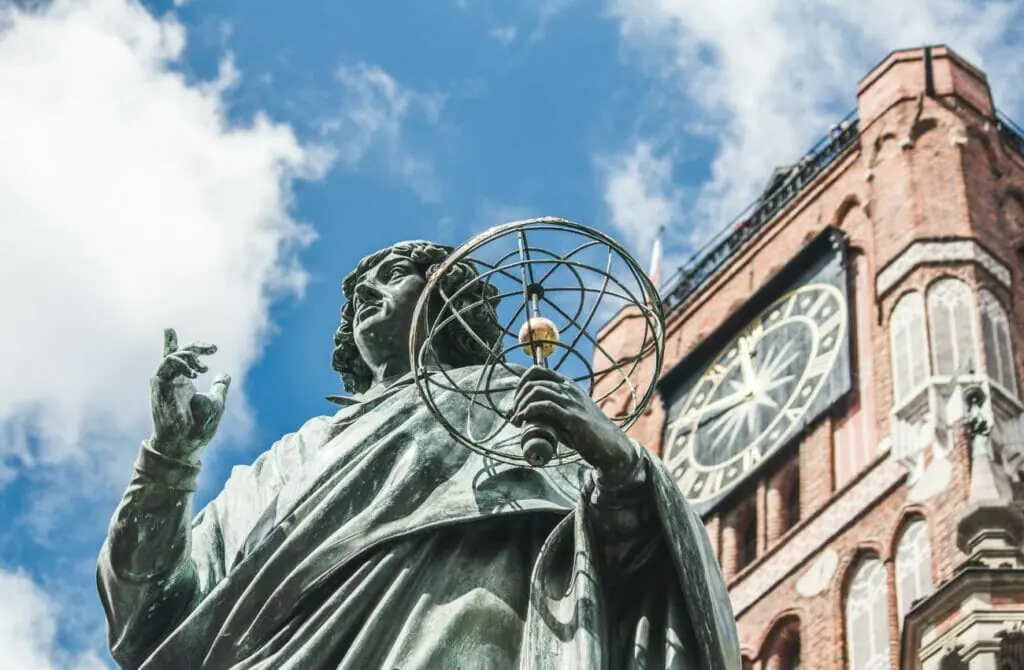 Poznan is a Polish city providing LGBT individuals the same rights as heterosexuals. This includes enabling homosexual and bisexual males to give blood, openly serving in the Polish Military Forces, and allowing transgender persons to alter their legal gender if they satisfy certain standards, such as receiving hormone replacement treatment.
Although rights against sexual orientation discrimination in the workplace are recognized in Polish law, they may not be properly implemented. On the other hand, no protections exist for health care, hate crimes, or hate speech. The Polish Constitutional Tribunal ruled in 2019 that an element of the Polish Petty Crime Code that declared it unlawful to withhold goods and services without "just reason" was unconstitutional.
The relevant provision made it unlawful to do so. In 2007, it was disclosed to the whole country of Poland that the district of Warta has the highest proportion of homosexuals as a percentage of the total population of any area in Poland.
Interestingly, Poznan has many lovely things to view and thrilling activities to participate in. Although many great spots can be explored in a single day, gay visitors to this city in Poland should consider extending their vacation to experience everything this city offers.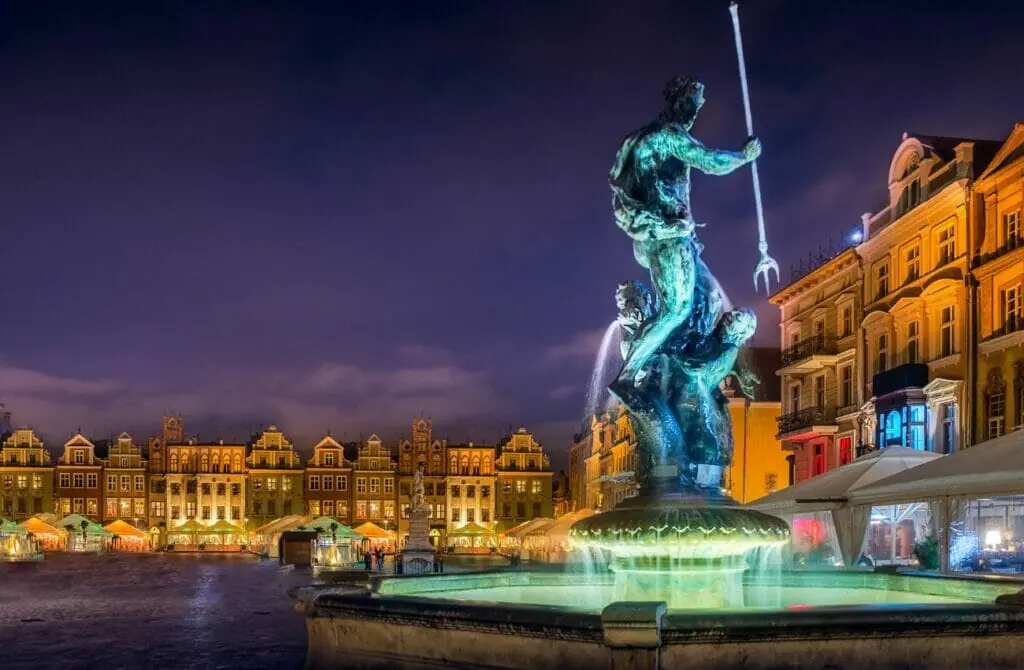 Attractions in Gay Poznan, Poland
Honey, welcome to Gay Poznan! Now, let's spill the tea – this city may not be the most welcoming to our rainbow community, but don't let that dim your sparkle! There are still plenty of fabulous things to see and do here, no matter who you love.
As passionate travelers and members of the LGBTQ+ community, we believe that queer travel is not only about having fun and exploring new places but also about promoting cultural understanding and spreading pride.
Through travel, we can learn about different cultures, histories, and perspectives and share our own experiences and identities with others. We can also support LGBTQ+ businesses and organizations and work together to create a safer and more accepting world for all members of our rainbow family.
Unfortunately, homophobia and discrimination still exist in many parts of the world, and it is important to be mindful of the laws, customs, and attitudes of the places we visit. But by being visible and proud and by supporting local LGBTQ+ communities and allies, we can help to change hearts and minds and make a positive impact wherever we go.
So let's keep exploring, learning, and sharing, and let's continue to work towards a future where all travelers can feel safe and celebrated, no matter where they are in the world.
Check out the iconic landmarks and attractions, darling. Visit those historical monuments, museums, and art galleries like the true cultural connoisseur you are. And, of course, let's not forget about the architecture, parks, and gardens.
Trust us, the local cuisine will leave you gagging, and the markets are to die for. And, girl, let's not even start on the cultural events like festivals, concerts, and shows – they are simply sickening!
Now, while we are out and proud queens, we gotta keep it on the down-low when we hit the streets, sis. Sadly, this city may not be as welcoming to us as we'd like. But no worries, we'll just have to slay discreetly, okay? Let's show these locals how to live our best lives, honey!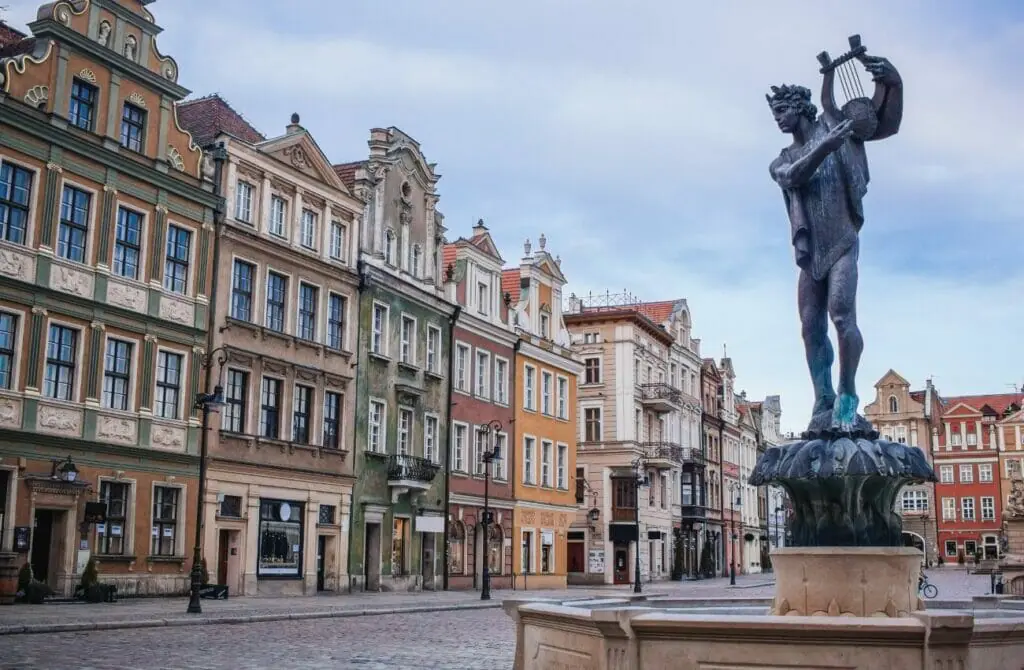 The layout of its center plaza goes back to 1253, the same year Pozna received town privileges from Magdeburg under Holy Roman Law. It is almost a perfect square, measuring 141 meters on each side, and it was quickly rebuilt after the war despite losing sixty percent of its buildings in 1945.
Several pastel-painted tenement apartments have restaurant and bar patios on the lowest levels, ensuring that you will want to visit these enterprises often.
A collection of merchants' houses from the 16th century are located atop an arcade in the middle of the plaza. The merchants' guild coat of arms may be seen on the building at number 17.
As you go around the neighborhood, watch for the medieval pillory and the fountains depicting Proserpina, Apollo, Neptune, and Mars. The Jarmark Witojaski, commonly known as the St. John's Fair, is a three-day historical street festival in St. John's.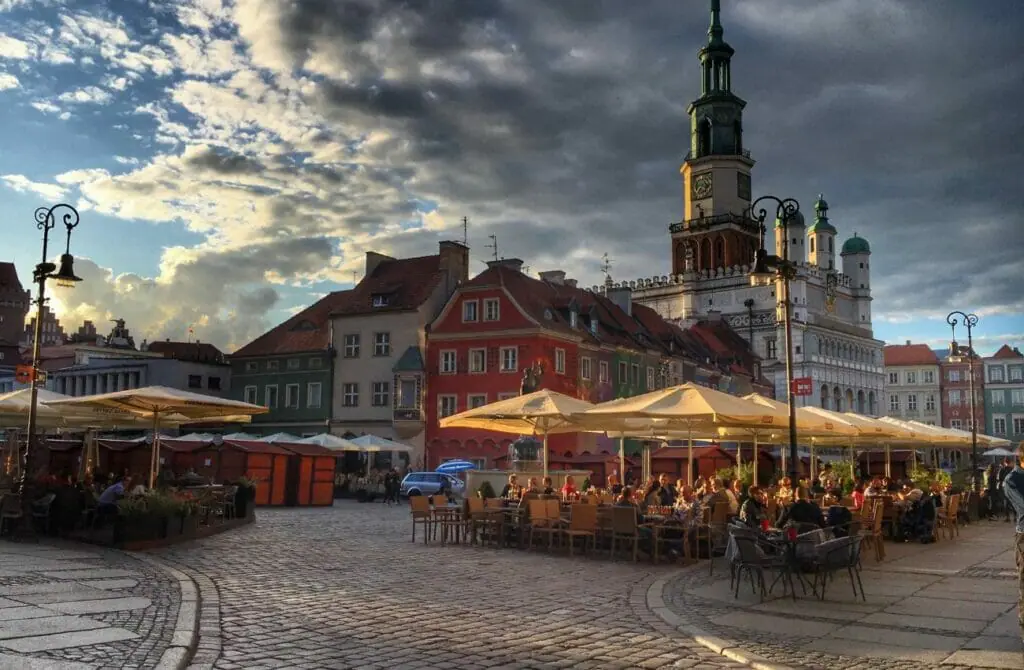 Park Cytadela
Fort Winiary, situated on a hill in Park Cytadela to the north of the Old Town, was one of 18 fortifications that secured the city during the Prussian period. By looking at a map, it is easy to recognize the overall form of the ravelins situated to the north of the park. Large earthworks are also possible here, and ruins of ravelins and bastions offer insight into what existed here.
A theater in Ravelin IV is no longer in use, and a series of military cemeteries in the southwestern portion of the park includes graves from both world wars. If you want to understand more about this period in the park's history, the inner facilities that have been restored house the Pozna Army Museum and the Museum of Armaments. You can walk around the rosarium or eat at one of the park's three restaurants.
Ostrów Tumski
It is not an exaggeration to say that Poland originated on this island in the center of the two branches of the Warta River. The island is currently home to a peaceful village comprised of cobblestone-paved squares and streets surrounded by antique churches and other religious monuments. This is a delightful respite from the masses of visitors around the Market Place.
One of the first things you will notice is the profusion of greenery, which extends from the high medieval embankments of the riverbank to the countless fruit trees, which are stunning when they flower in the spring. The quantity of water is another thing that you will notice.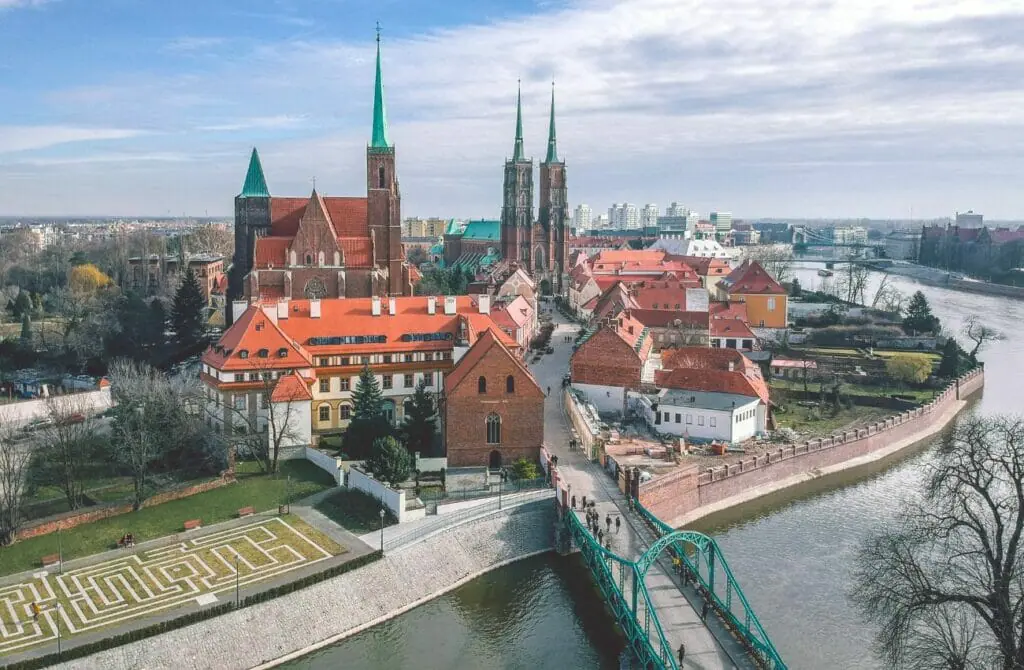 Historical Museum Of Poznań
The museum, located within the Town Hall since it opened in 1956, deserves a visit. The most magnificent portion of the structure is the Grand Vestibule, erected in the middle of the 16th century and carefully maintained. Intricate stucco patterns surround paintings of heraldic animals and coats of arms incorporated into the coffered ceiling.
Check for the 1575 mantel clock with the municipal coat of arms and the 1651 drinking jug commemorating the shoemakers' guild. Both are available in the galleries. A superb crosier, commonly known as a bishop's staff, manufactured in Limoges during the 18th century with enameling and gold plating, is also on display.
Two globes from 1790 and 1792 may be seen in the ceremonial Court Room on the first level. One globe represents the sky, while the other represents the Earth.
Poznan Town Hall
The late Renaissance masterpiece, created between 1550 and 1560, serves as the crowning glory of the Old Market Square. The building's eastern front has magnificent loggia. It has three floors with paintings on the spandrels and friezes between and above its arches.
Portraits of the Kings of the Jagiellonian Line are set on each side of a gilded cartouche with the letters "SAR," which stands for Stanislaw August Poniatowski, Poland's final monarch.
The classic bugle call may be heard from 7:00 a.m. to 9:00 p.m. when played on a carillon. At midnight, however, a real trumpeter plays the fanfare, accompanied by two mechanical goats, emblems of Pozna, head-butting each other 12 times.
Poznań Cathedral
Despite sustaining substantial damage during the Battle of Pozna, Poland's oldest church features a Late Gothic style based on Middle Ages patterns. This in no way diminishes the exquisite quality of the groin vaults in the chancel and the star vaults in the church's nave.
Treasures from the 1600s, choir stalls from the 1500s, and a Late Gothic altarpiece with carved panels of Mary and the Passion dating back to 1512 have all been preserved here. The many Gothic and Renaissance burial monuments from the 14th and 15th centuries are worth visiting. Some of these burial monuments were seized by Nazi forces during the war and eventually recovered.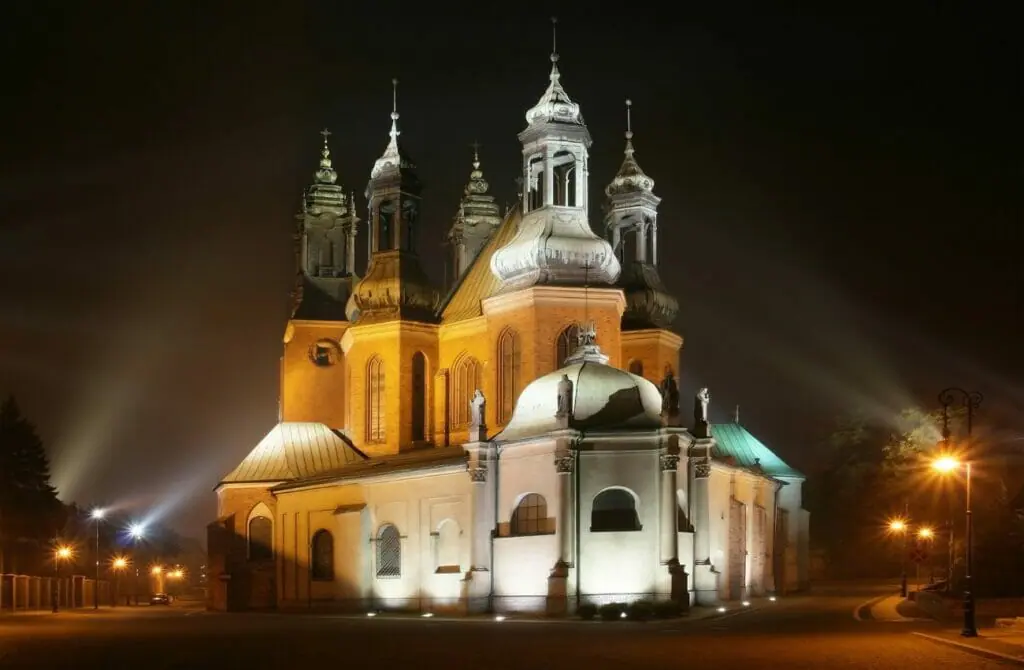 Brama Poznania ICHOT
An interpretive center along the Cybina River in Ostrów Tumski's oldest district gives information about the city's history. Since all of the displays are multimedia presentations, the fact that there isn't a single item in Brama Poznania is unprecedented.
In addition to the well-preserved remnants of Prussian fortifications, the center is housed in an ultramodern facility that opened in 2014. Upon approaching the building from the pedestrian bridge that spans the river, you will observe that it has been designed to attract attention to the cathedral in the distance to the left.
The center's interactive audiovisual exhibits detail the beginnings of Poland's first cathedral, daily life and culture in Pozna in those early days, and Mieszko I.'s castle in those early days.
Church Of St Stanislaus
The majestic façade of this Baroque church will quickly grab your notice as you leave the southeast corner of Market Square and go towards witosawska. The Saint Stanislaus Church, formerly a Jesuit college, is one of Poland's most exquisite specimens of Baroque architecture.
The presence of niches, scrolls, and pilasters suggests what is beyond the entrance: With its sixteen marble effect Corinthian columns, the triple nave is awe-inspiring and oozes power. It has a length of 55 meters and a height of 27 meters.
Art history lovers will be ecstatic here, thanks to the 13 altars and the 18th-century paintings painted in the ceiling panels. The high altar, built in 1756, is flanked on both sides by sculptures of the church's two patron saints, Stanislaus of Szczepanów and Stanislaus Kostka.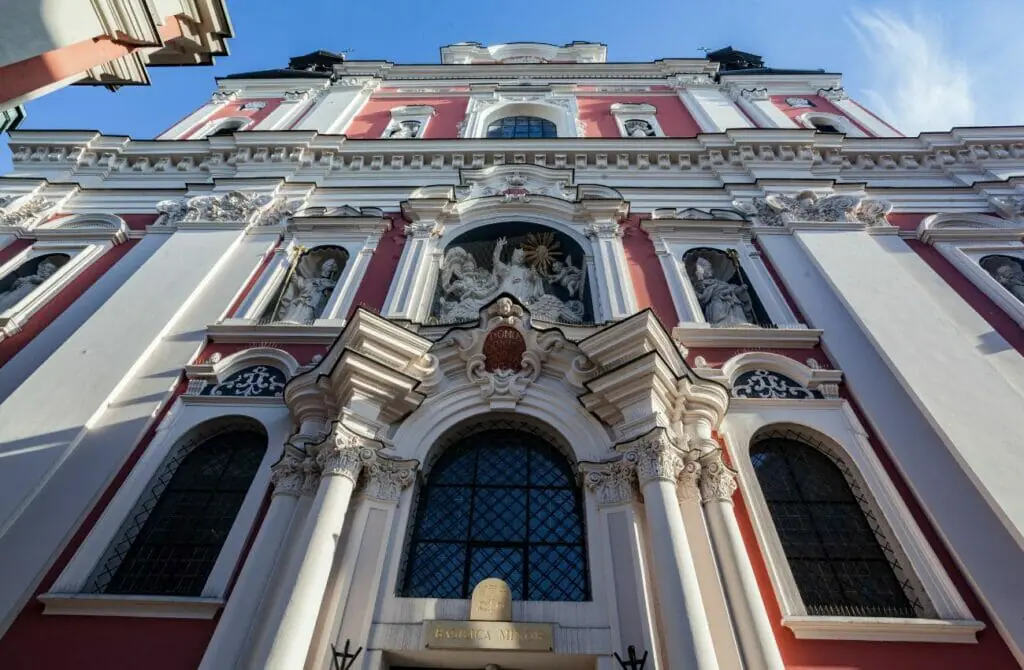 National Museum In Poznań
This museum has several branches in Pozna, including those devoted to applied arts, musical instruments, and ethnography. The Gallery of Painting and Sculpture on Aleje Marcinkowskiego is the organization's main location.
This sandstone Historicist tower was constructed in 1904 and had one of Poland's biggest foreign art collections. It also features a who of Polish painters whose works span the 1500s to the 1900s.
Artists of Lucas Cranach the Elder, Anthony van Dyck, Bellini, Velázquez, Zurbarán, Tintoretto, and Monet are among those whose works are on display at the gallery.
There are also works by Polish artists Stanislaw Wyspiaski, Olga Boznaska, Jacek Malczewski, and Leon Wyczókowski, ranging from Impressionism to Realism and the important Young Poland movement. These works are a great way to get started with Polish art.
Imperial Castle
Between 1904 and 1910, this Neo-Romanesque mansion was built expressly for Kaiser Wilhelm II. He played an important part in the design process. The Imperial Castle was built to seem like the stately residences of medieval Holy Roman Emperors in German places like Goslar. While Wilhelm was at the patio gardens in the northern wing of the Alhambra in Granada, he was inspired by the Court of the Lions.
During WWII, the castle was used as a headquarters for the highest echelons of Nazi authority. Due to these ties, there were postwar efforts to demolish the building due to its historical importance.
However, it was turned into a cultural center in 1962 and today houses the 1956 Uprising Museum in the basement. In addition, the medieval royal chamber has been turned into a cinema, and the structure is home to various restaurants, taverns, and clubs.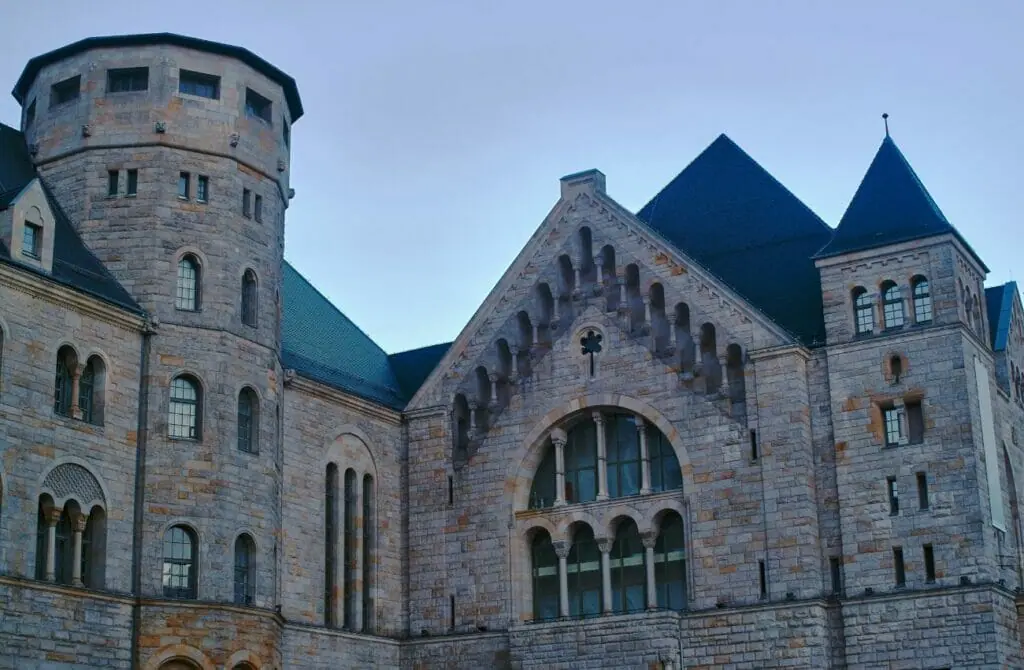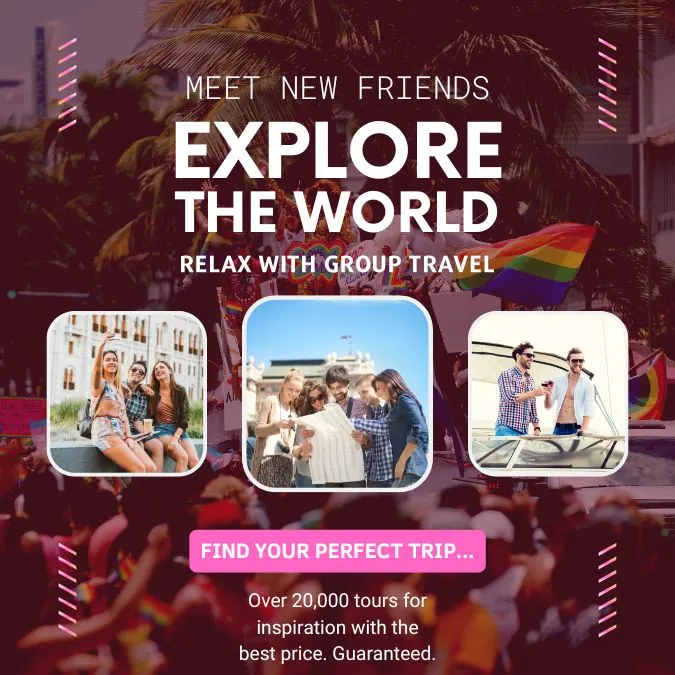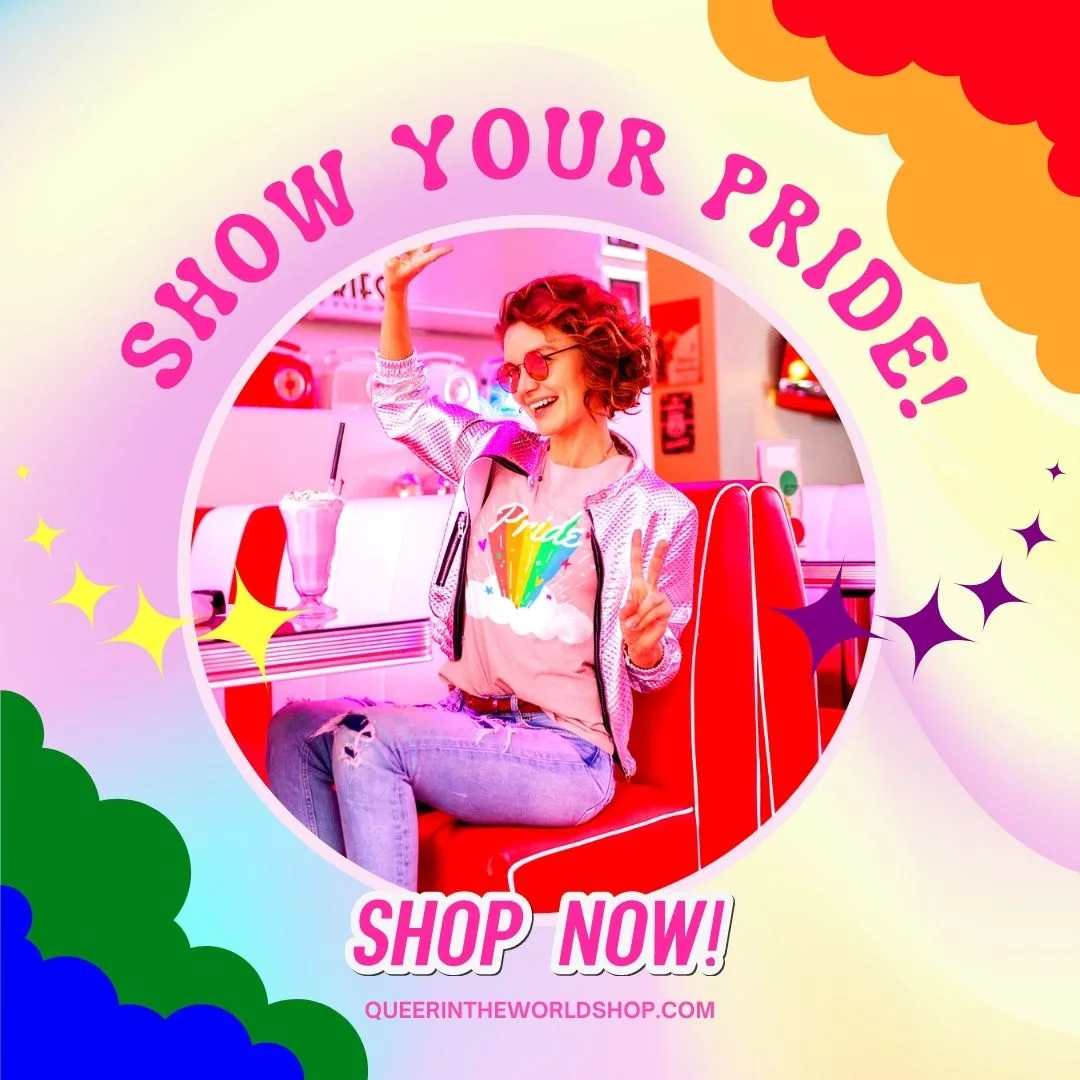 Gay-Friendly and Gay Hotels in Poznan, Poland
Don't wait another minute to book your stay at one of the most fabulously queer-friendly hotels in Poznan! While many establishments in town might not welcome our rainbow family, these hotels have all pledged to embrace our queer spirit with open arms.
From non-discrimination policies to LGBTQ+ resources and amenities, these hotels go above and beyond to create a safe and inclusive environment for all guests who identify as LGBTQ+. And if you're looking for a place to stay in an area known for being LGBTQ+ friendly, these hotels have got you covered too.
In addition to the locally-owned gay-friendly accommodations in Poznan, international hotel chains can also be great options for LGBTQ+ travelers. Many of these chains have implemented policies and training programs to ensure that their hotels are welcoming and safe for LGBTQ+ guests.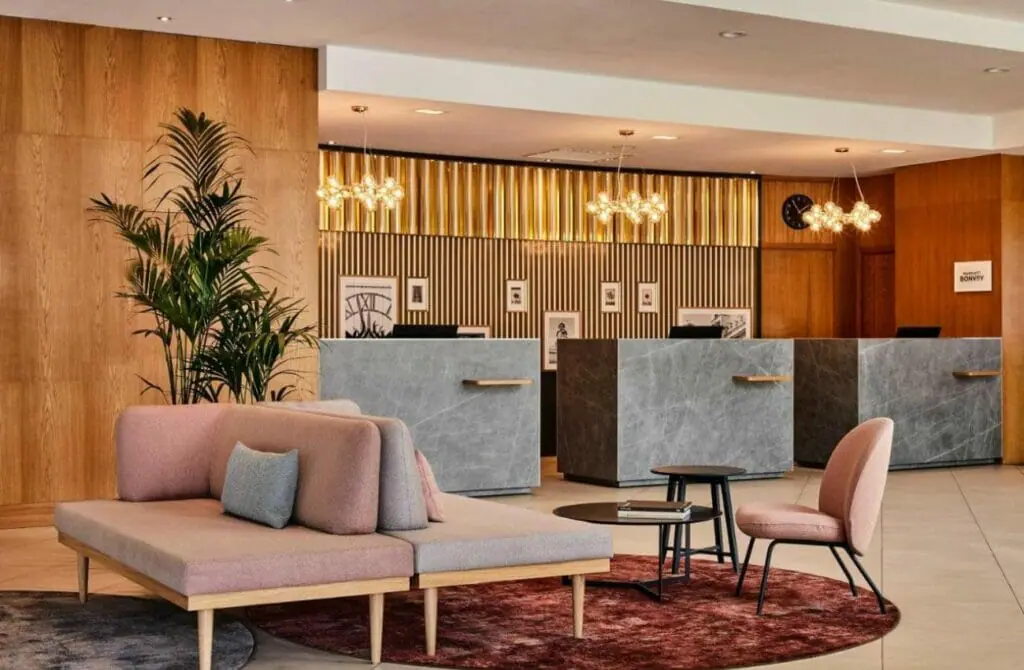 They may also have LGBTQ+ affinity groups within the company, which can help to promote a culture of inclusivity and support for queer travelers.
Moreover, international hotel chains are often known for their high-quality amenities and services, which can provide a more luxurious and comfortable stay for LGBTQ+ travelers. With a global presence, these chains can also provide a sense of familiarity and consistency for queer travelers who may be navigating unfamiliar destinations.
Whether you choose a locally-owned gay-friendly accommodation or an international hotel chain, it's important to do your research and choose a place that will make you feel welcome and comfortable during your stay in Poznan.
So why wait? Book now to experience the comfort, luxury, and acceptance that these gay-friendly hotels in Poznan have to offer. With options to fit every budget and preference, you're sure to find the perfect home away from home.
The Sheraton Poznan Hotel is a five-star luxury establishment located in the heart of the bustling city of Poznan. The luxurious hotel provides high-quality service, comfortable accommodations, and a welcoming environment for all its guests, including gay tourists.
Upon arrival, you will be greeted by a team of professional staff who will be available to attend to guests' needs during their stay. This hotel's luxurious and tranquil ambiance will astound you the moment you set foot on its premises, which is one of the reasons it was given five stars in the first place.
The hotel has 180 comfortable and spacious rooms and suites, all of which feature the hotel's signature Sheraton Sweet SleeperTM beds. Because the beds are so comfortable, you should have no trouble falling or staying asleep on them.
The rooms at the Sheraton are brightly colored and have cable television and flat-screen televisions. In addition to a private bathroom, each room has a refrigerator, a minibar, and an electric kettle. Including these amenities in the rooms will provide guests with the highest comfort level. Guests are provided with a complimentary breakfast in the form of a buffet in the morning.
Guests staying at the Sheraton Pozna can use the hotel's extensive amenities. Guests are welcome to utilize the heated outdoor pool that is available throughout the day. The hotel's customers have access to a modern fitness facility where they can work out while socializing with other guests in the morning and evening.
Because of this service, you can maintain a healthy lifestyle while staying at the hotel. Prepare to go to the gym dressed in your most attractive workout attire, where you will almost certainly meet some intriguing new people to meet them.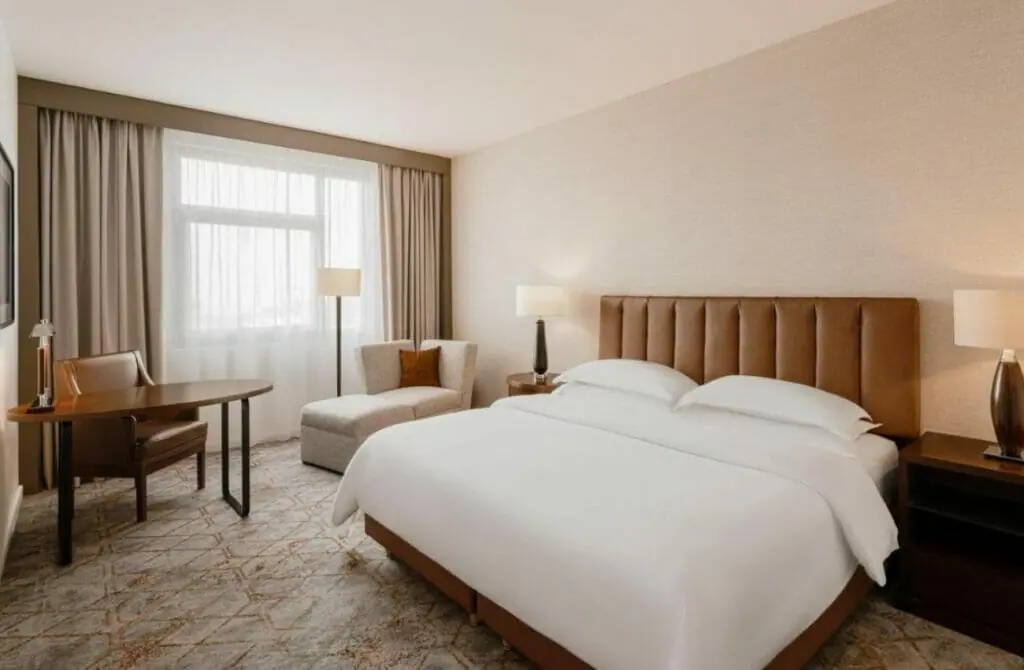 Andersia Hotel & Spa Poznan ☆☆☆☆
The Andersia Hotel is another choice for pleasant Poznań accommodation. The Pozna International Fair and the Stary Browar Shopping Centre are both within walking distance of the hotel, which is located in Pozna's historic center. The level of satisfaction felt by hotel guests was a key focus throughout the building's construction. The thoughtful layout and decor of the guest rooms ensure that all hotel visitors have the best time possible.
The bathrooms in the rooms are glass-enclosed and have heated floors to maintain the proper temperature. The Andersia Hotel provides air conditioning and a safe in each room, so guests do not have to worry about losing their most important belongings.
Each room has coffee and tea-making facilities, allowing guests to prepare their preferred beverage during their stay easily. The hotel has soundproofed every room to ensure that guests are not disturbed by noises in the surrounding area.
The hotel's restaurant, Flavoria, serves a daily breakfast buffet to guests. Guests are relieved of the morning stress of preparing their breakfasts because the hotel provides them. Flavoria's evening menu features food from Poland as well as other nations. Andersia's Lobby Bar offers a selection of wine and other refreshments. Visitors staying at the hotel may use the well-equipped fitness facility to work out and burn off some of the calories they absorbed.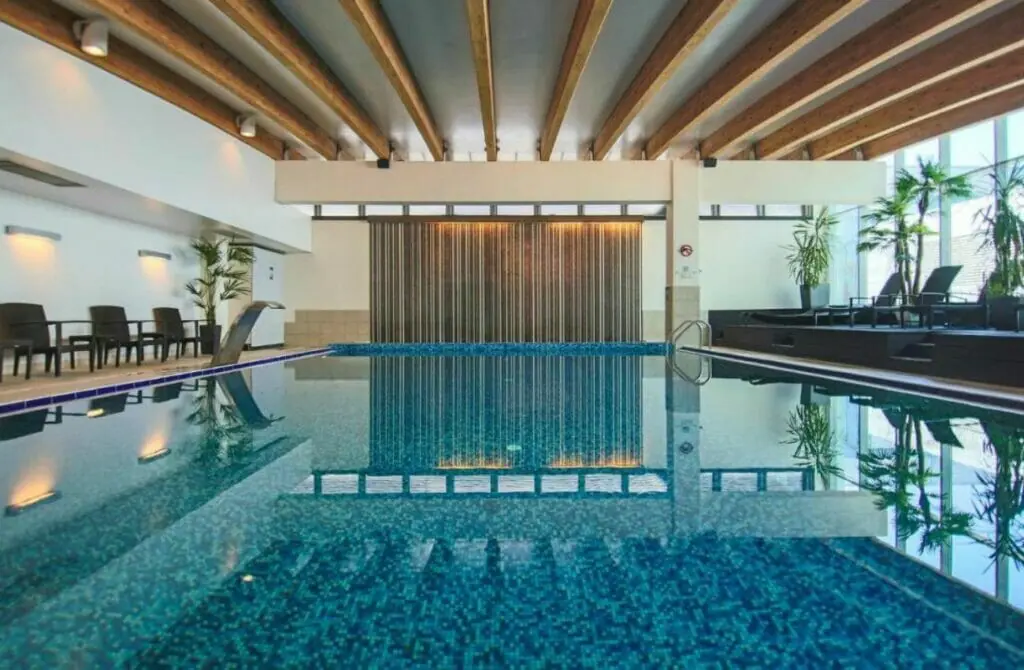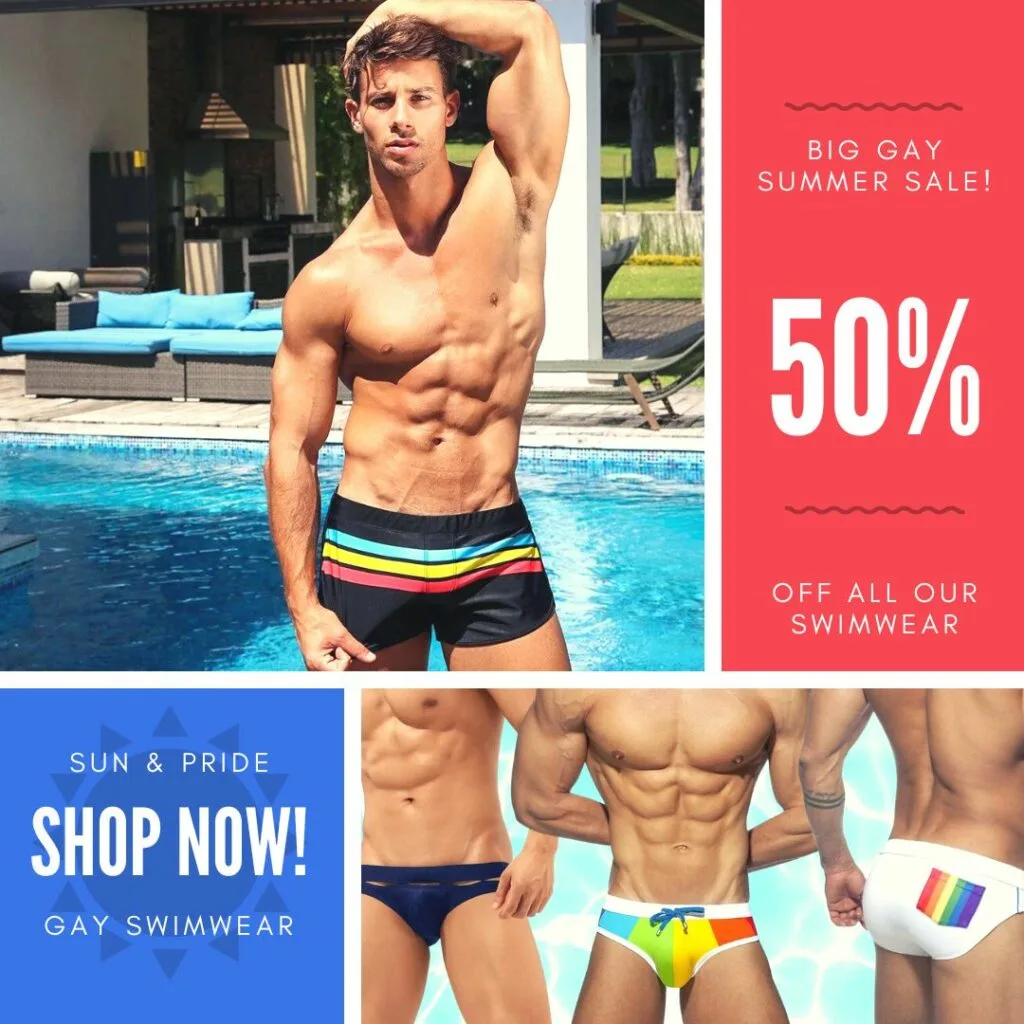 Blooms Boutique Hostel is a pleasant and cheerful hostel in the Polish city of Poznan. It has a fantastic assortment of stunning furnishings and room sizes to give visitors a convenient spot for everyone who wants to spend their leisure time in a pleasant setting at a reasonable price. This hotel may assist guests in searching for a handy spot to spend their vacation time.
The hostel is great for travelers who are bored of the dull routine of hotels and the indifferent treatment of customers. This hostel's pleasant and constantly smiling staff is in charge of providing a warm and welcoming atmosphere for visitors to enjoy throughout their stay. The hostel's staff has undergone comprehensive professional training to guarantee that your stay in Pozna is one you will never forget.
No matter which type of room you select – a cozy dorm, a private room with a balcony, or a roomy apartment – Blooms Boutique Hostel is committed to providing you with the highest level of gratification possible.
Blooms Boutique Hostel is housed in the exquisite historical townhouse "Flower Villa," built-in 1903. The building has since been renovated with a modern design, but it has retained its unique personality from the past.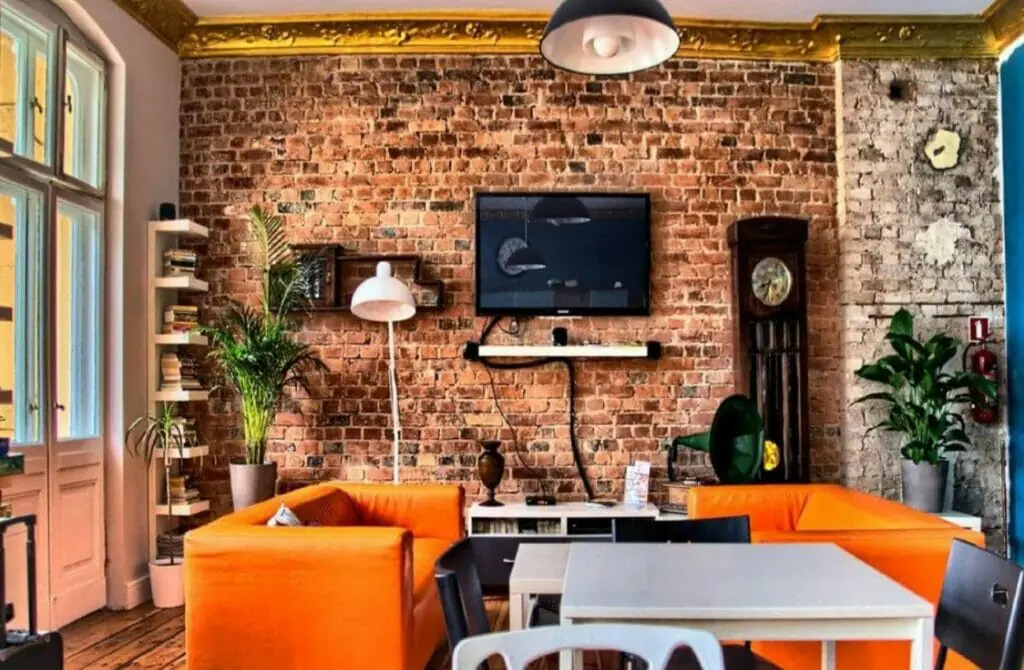 Gay Nightlife in Poznan, Poland
When the sun goes down, Poznan transforms into something almost unrecognizable. Even the most discriminating night owl will be unable to tear themselves away from the electrifying atmosphere of the countless bars and nightclubs until dawn because the seemingly quiet streets are teeming with hidden watering holes.
Exploring the queer nightlife scene in a new city can be one of the most exhilarating experiences while traveling, and Gay Poznan is certainly no exception. Not only do you have the chance to meet new people and make friends, but you'll also immerse yourself in the local culture and learn more about the LGBTQ+ community.
Whether you prefer to connect with other queer folks in person at a gay bar or club or through a hookup app, Gay Poznan has plenty of options for you to explore. However, it's important to keep in mind that many of the public spaces in the city are not queer-friendly, and it's best to avoid displaying overt signs of queerness in certain areas due to the risk of discrimination or even violence.
So, go ahead and venture out to experience the vibrant and diverse queer nightlife in Gay Poznan, but always prioritize your safety and well-being. Take precautions when meeting new people, and be mindful of your surroundings. With a little bit of caution and a whole lot of fun, you're sure to have an unforgettable time in this amazing city.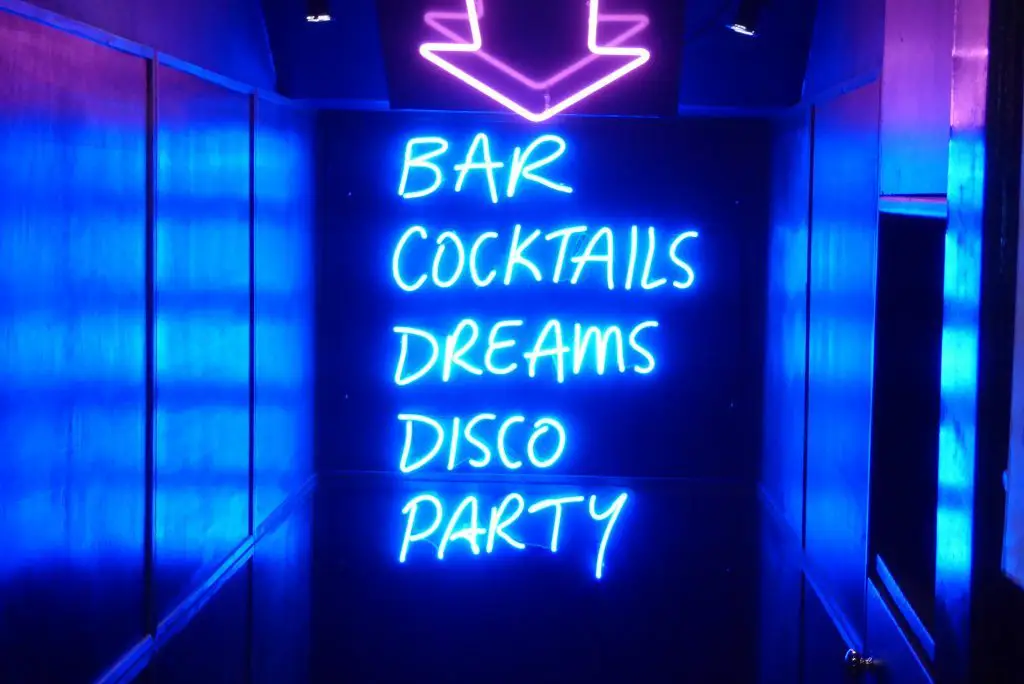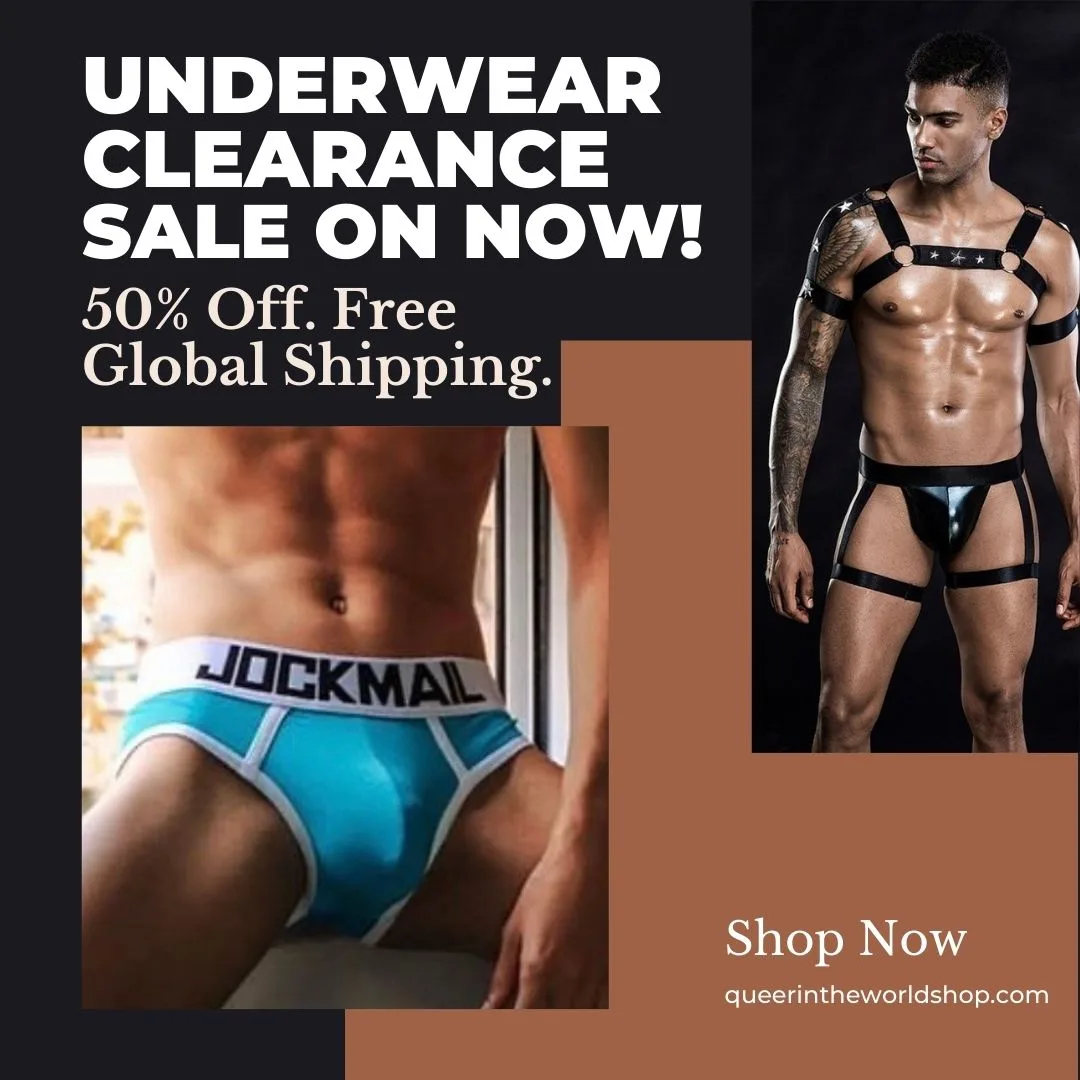 Gay-Friendly Bars and Clubs in Poznan
The following pubs and clubs in Poznan, Poland, are widely regarded as among the best places to spend a night out if you are a member of the LGBT community:
Heaven and Hell is the name of a well-known art and music club in Pozna with a bar, dance floor, and karaoke that is popular among the city's LGBT community. Another location of the club may be found in Wroclaw.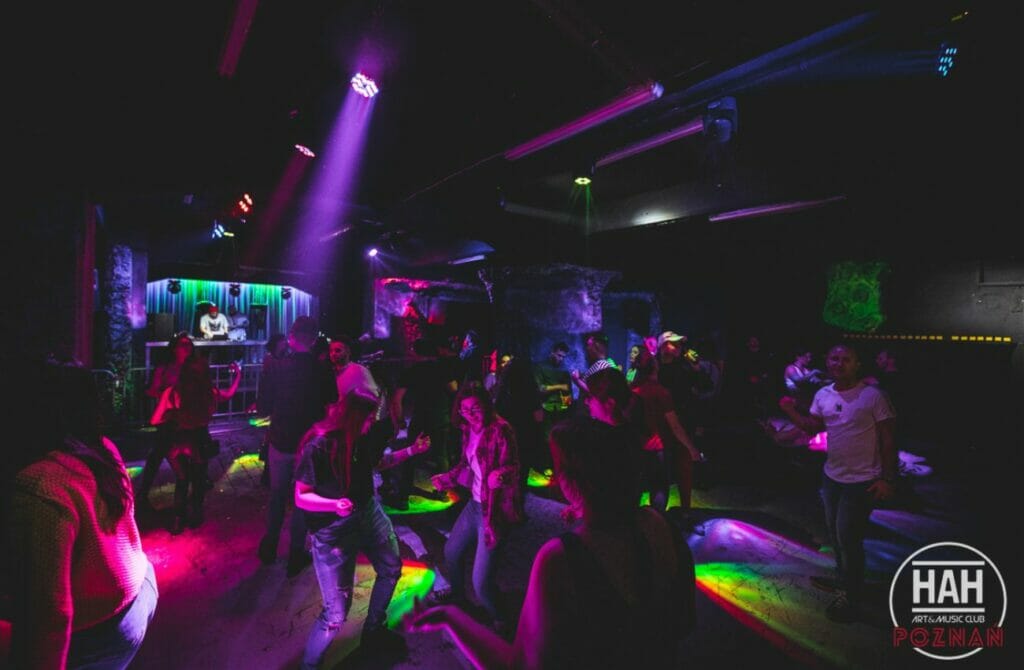 The presence of rock concerts and other forms of musical events at Fort Colomb during the weekend is a strong reason to visit. This place is renowned for various reasons, one of which is its lively mood, enhanced by the relaxed, low lighting and the attractive historic brick walls. After spending the day at the park with your friends, go to this bar to watch the game or relax.
After a significant revolution, the club Muchos Muchos, the home and birthplace of Pozna's Latin music for 16 years, has transformed into a venue that welcomes a variety of music styles in addition to Latin music.
In addition to bachata or salsa classes offered during the week, there are live concerts, and on the weekends, there is club music played by well-known Polish DJs. A very enjoyable party is the result of the revamped interior design of the club and the inventive bartending staff.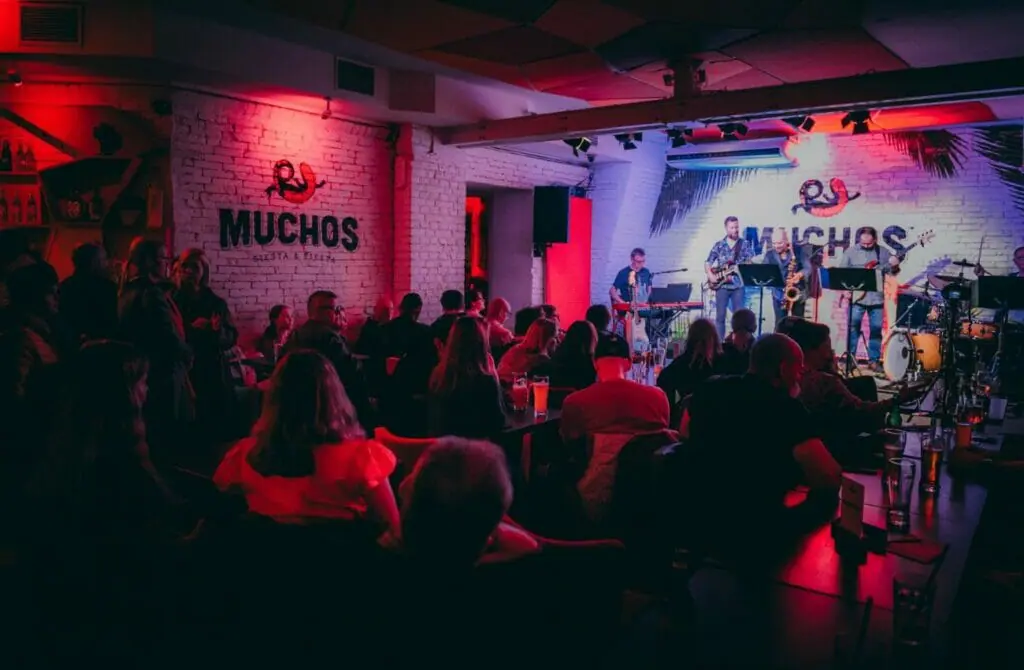 The brand-new Kosmos Music Club can be found in the very heart of Pozna. It is the perfect spot to get together with a large group of friends and have a good time. It features seven bowling lanes, a VIP hall, and an outside seating area, ideally situated on a terrace overlooking Marcinkowskiego Street.
Poznan's students make regular trips to the Club Dragon bar, which is located in the city. The creative restaurant, the well-known beer garden, and even occasional live music performances may all be found in this area. When you visit Klub Dragon, you won't have to worry about hunger or boredom.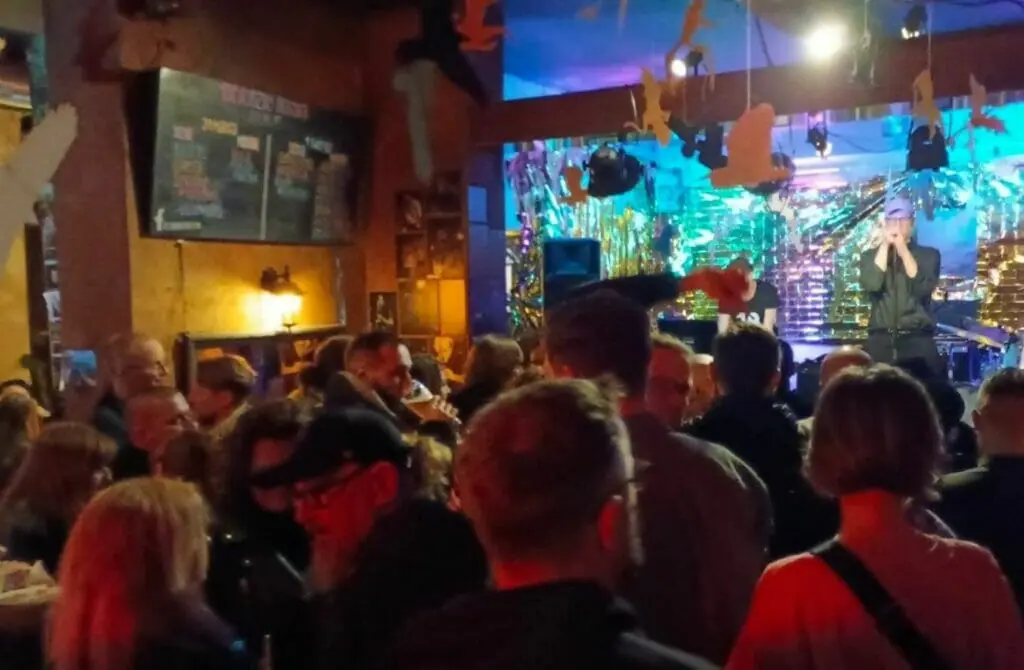 There is no better location in Poznań to get a taste of South America than at Cuba Libre, an underground club that goes all out in design and attention to detail. Cuba Libre also serves excellent drinks. The walls are plastered with images of Che Guevara and knickknacks from Cuba. Weekly fiestas and disco nights are hosted, and every Monday is reserved for salsa classes.
Brovaria might very well be Poznan's best microbrewery. The house lagers are produced directly back in massive copper drums, and the beer is of such excellent quality that it draws big groups of thirsty visitors and ex-pats. The place will be known for its industrial atmosphere and overall attractive aspect for a long time.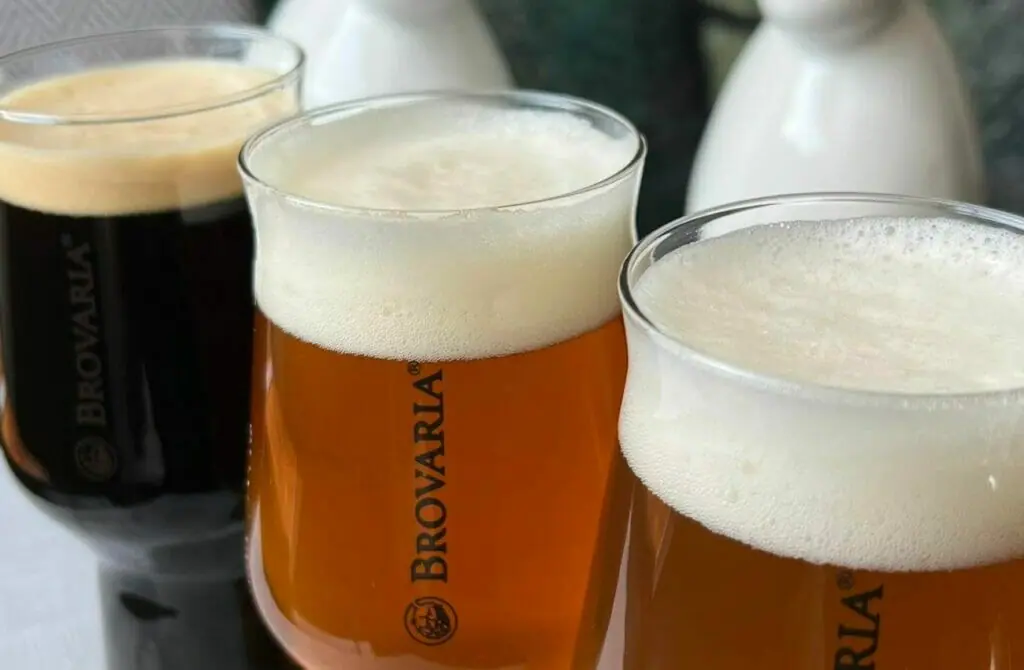 The walls of this artsy pub are adorned with works by a diverse range of painters, including copies of Vincent van Gogh's paintings and original works created by local artists. It has two large floors that accommodate up to a hundred people, but there are also enough small nooks and crannies to enjoy a drink with a friend.
The history of communism heavily influences the tale of Proletaryat in Poland. Everything in the bar, from the decor to the menu to the manifest as an introduction to the website, is meant to evoke memories of Poland during the Communism era. Luckily, the venue's tone, vast drink selection, and surroundings keep you in the considerably more comfortable present day.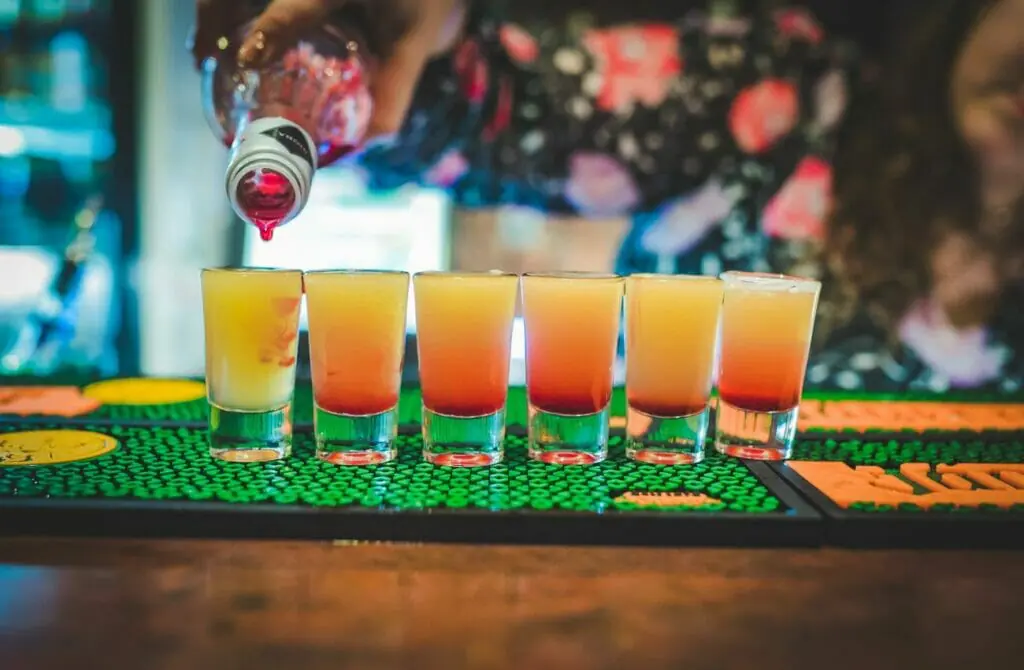 Gay-Friendly Cocktail Bars in Poznan
This institution serves modern cocktails, high-end wines, craft beer, tapas, and paninis with an Italian flair for hosting and entertaining visitors. Glantz was founded to provide a warm and inviting place to visit on Wednesday evenings; however, no one could have predicted that its interior design would be so eclectic, dark, and moody that it would entice so many passing strangers to enter, stay a little longer than they intended, and return all too soon.
While swaying to Frank Sinatra's legendary melodies, you may taste a fantastic dry Martini or an unknown gin and vermouth at this tavern. You might also learn about an Indian magician who performed in the nineteenth century. The weird and distinctive drink menu, revised four times a year, includes beverages prepared with mustard, ash syrup, and Hoisin sauce. This meal complements the whole business.
This cocktail bar opened its doors in December 2021 as a cocktail bar and pizzeria in the Instagram style, with a major pop-art influence and groovy music. The inside is gorgeous, with one-of-a-kind artwork produced just for Mokra Woska! You may try one of forty different amaro or aperitivo liquors while eating a great Neapolitan pizza.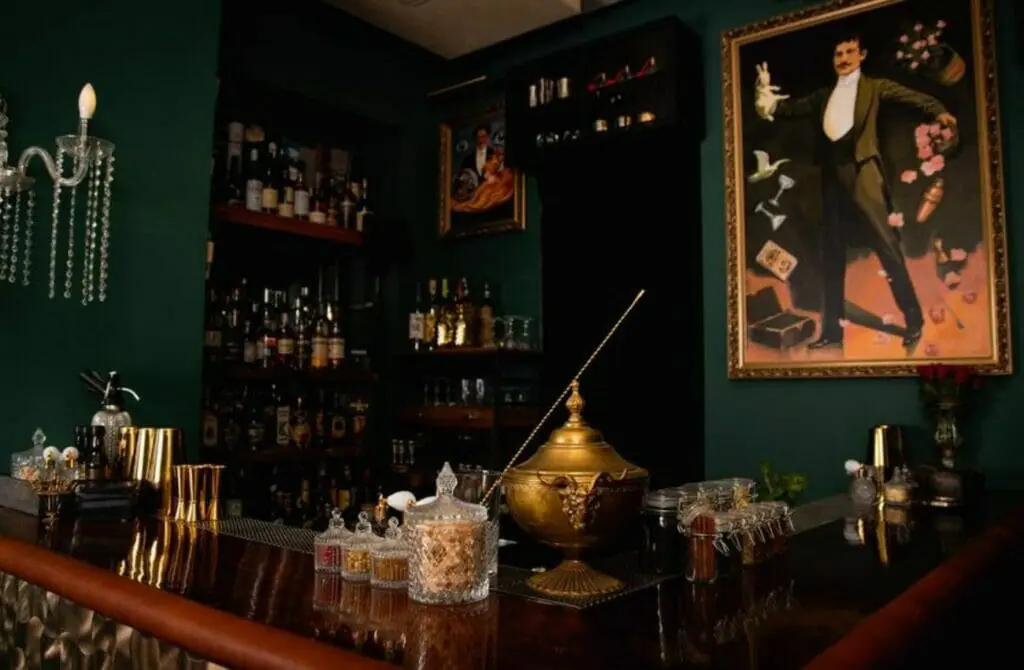 The site was developed in 2017 by Jarek Filipiak and Martyna Fferek. It began as a dingy tavern, but with time it evolved into a cocktail bar with a great, joyful, and laid-back environment. A bespoke cocktail menu with a fresh theme every three months elevates the experience. The owners' purpose was to teach customers about bar culture, bar norms, and esoteric beverages.
Consequently, they have not only taught a huge number of bartenders, but they have also guided many barflies in identifying their perfect drink and preferences. Everyone may find something for themselves here, from well-known vintage drinks to contemporary beverages, innovative cocktails, and traditional TIKI drinks.
Gay-Friendly Rooftop Bars in Poznan
Twelve -Elegant Cocktails In The Clouds
The rooftop bar Twelve-elegant Cocktails is housed in one of Pozna's most beautiful mansions. A visit to this amazing rooftop bar is not to be missed if you want to sample some of Poland's most notable mixed cocktails. In addition to cocktails, the bar serves mocktails, tea, coffee, and sometimes wine and beer, juices, and other beverages like classic and ginger. Mocktails are also available at the bar.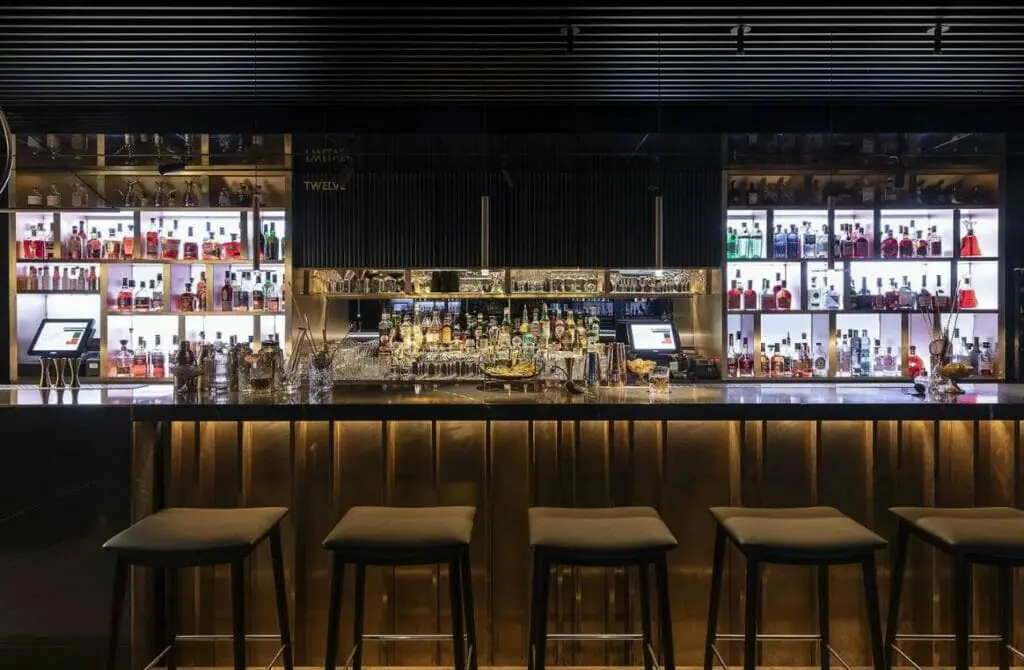 This is also highly regarded as one of the best martini bars in Pozna. The bartenders are quite talented, and the drinks are delicious. The rooftop terrace offers an excellent vantage point for seeing the Poznanian architecture that borders the city's streets. It's the best place to escape it with your closest friends and family. It is worth your time to stop at Zrodlo Pub since the drink costs are affordable.
The MUS bar is situated on the 15th floor of the building and offers amazing views of the city below. Because of its exceptional reputation, those searching for superb beer, imaginative cocktails, and a vast assortment of other alcoholic drinks often visit this bar.
The cooking is appealing. However, the prices are rather excessive for the amount of food supplied. They offer a restricted menu with two main courses, three or four appetizers, and two desserts.
You won't want to miss out on seeing this area while you're in Poland. The Hotel Mercure Centrum is located in the city's economic area, adjacent to the international fair in Pozna. The crew is committed to providing tourists with high-quality services.
Considering that most hotel visitors are couples, this location is very popular with such couples. You may order a broad choice of Polish and international dishes in the bar and restaurants, and the wine list includes wines from all over the world.
During your stay in Poznan, the Kolegiacki Rooftop Restaurant should be the last thing on your mind. The Kolegiacki Hotel offers the finest levels of luxury, relaxation, and excellent food, making your stay an unforgettable experience.
The rooftop bar has been specially designed for you to enjoy Poland's greatest drinks and beverages. The rooftop terrace provides an excellent view of the city's most renowned sights. The Kolegiacki rooftop bar is a well-known traditional institution among other bars.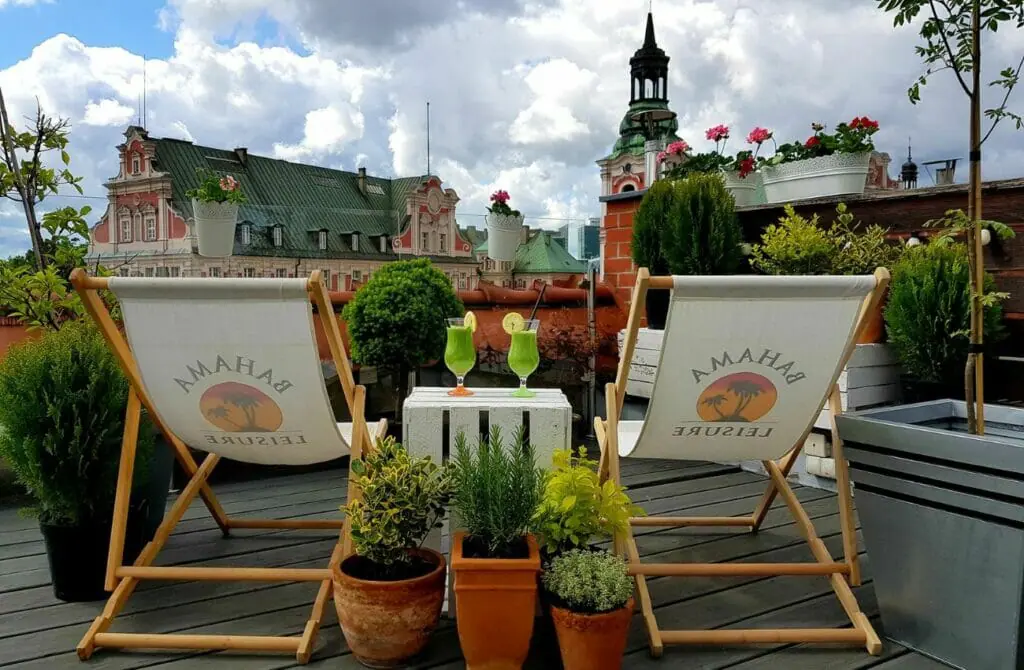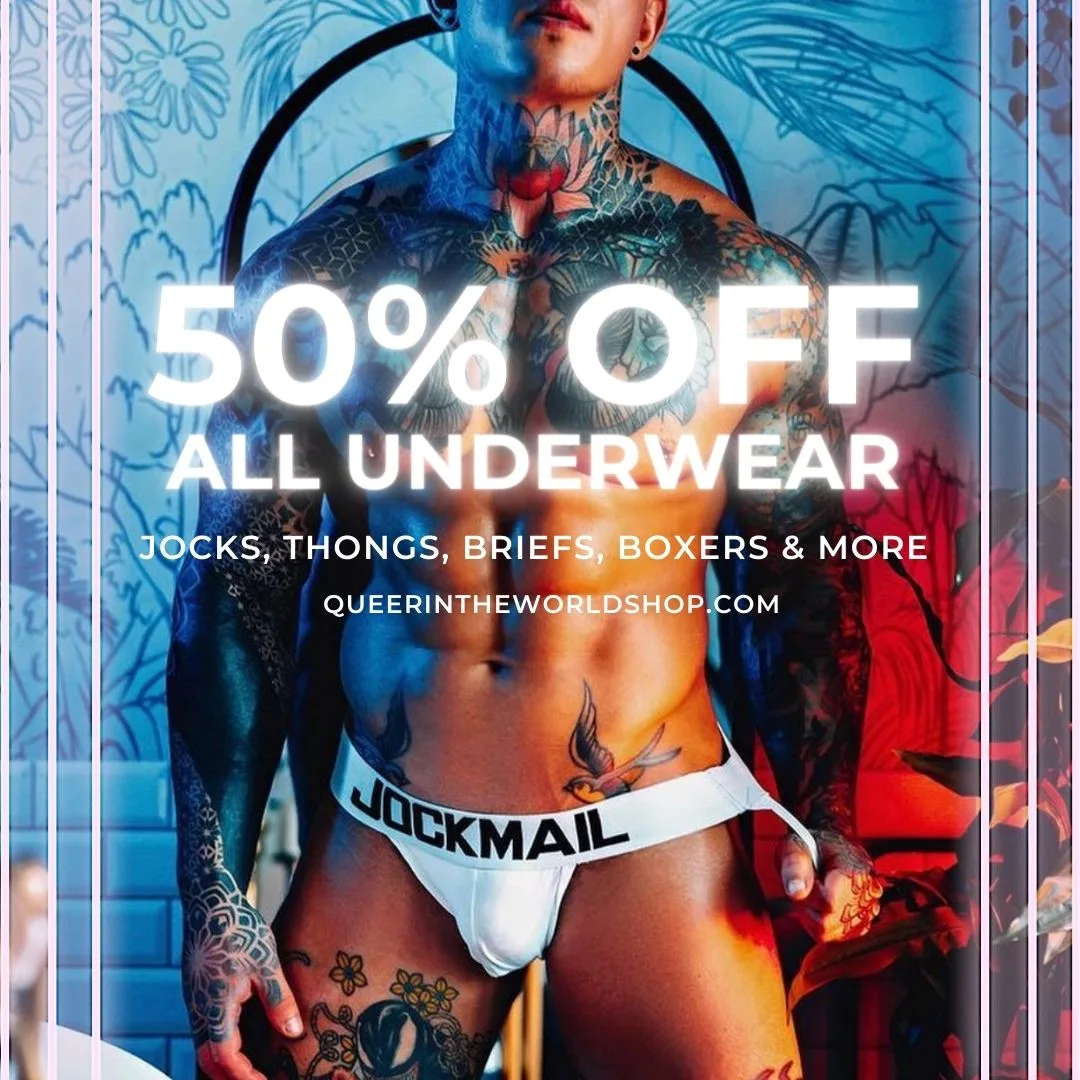 Gay Map Of Pozna
Finding it hard to envisage where everything is in Pozna? Hopefully, this queer-centric map helps where we have marked all the bars, clubs, parties, hotels, saunas, massages, and more will help you stay in the spot best suited to you!