Cambodia is a generally accepting country for the LGBTQ community. Despite its small size, Phnom Penh, the nation's capital and largest city, has a vibrant gay community. Regarding gay nightlife in Cambodia, Siem Reap is the only other city that can compete with Phnom Penh, but this one easily takes the cake.
Phnom Penh is a modern city undergoing rapid development. Although gay bars have existed since the 1990s, the scene has only recently begun to expand and diversify, coinciding with the rise of a more globalized and cosmopolitan atmosphere.
You now have various options for having a good time in Phnom Penh. There are numerous hip gay and gay-friendly bars, weekly club nights, and special events.
Despite the city's vibrant gay nightlife, most visitors come to Phnom Penh for the city's extensive cultural heritage and historical significance. You can spend your days at the National Museum learning about Cambodia's history, marveling at the magnificent architecture of Phnom Penh's palaces and temples, and admiring the city's charming markets and architecture.
After that, head to the city center to experience everything that gay Phnom Penh has to offer, such as drag shows, hot bartenders, friendly locals, and all-night dancing.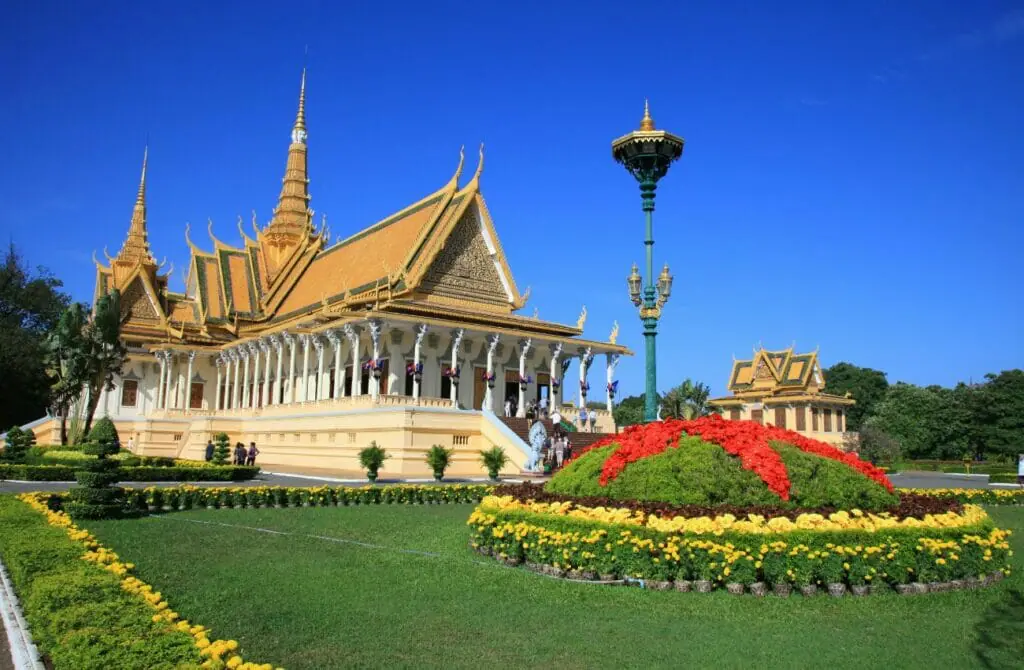 When it comes to homosexuality, Cambodians are generally accepting and understanding. Although LGBT people have no legal protections and gay marriage is not yet legal, there does not appear to be widespread hostility toward homosexuality in the culture. Locals, in particular, are unlikely to have any issues with gay visitors, although it is still difficult for gay Cambodians to come out publicly in many parts of the country.
Public displays of affection, regardless of gender, are considered extremely inappropriate in Cambodian culture. This is especially true in the country's more rural areas, but incidents like these can also be found in major cities like Phnom Penh.
Visitors who identify as gay should not have trouble booking accommodations in Phnom Penh. You may need to specify that you want a double room rather than a twin room, but this is unlikely to cause any problems.
Phnom Penh is a beautiful place to visit, but don't expect to see the same level of development as you would in Thailand or Vietnam during your stay. The city has a thriving gay community despite its small size.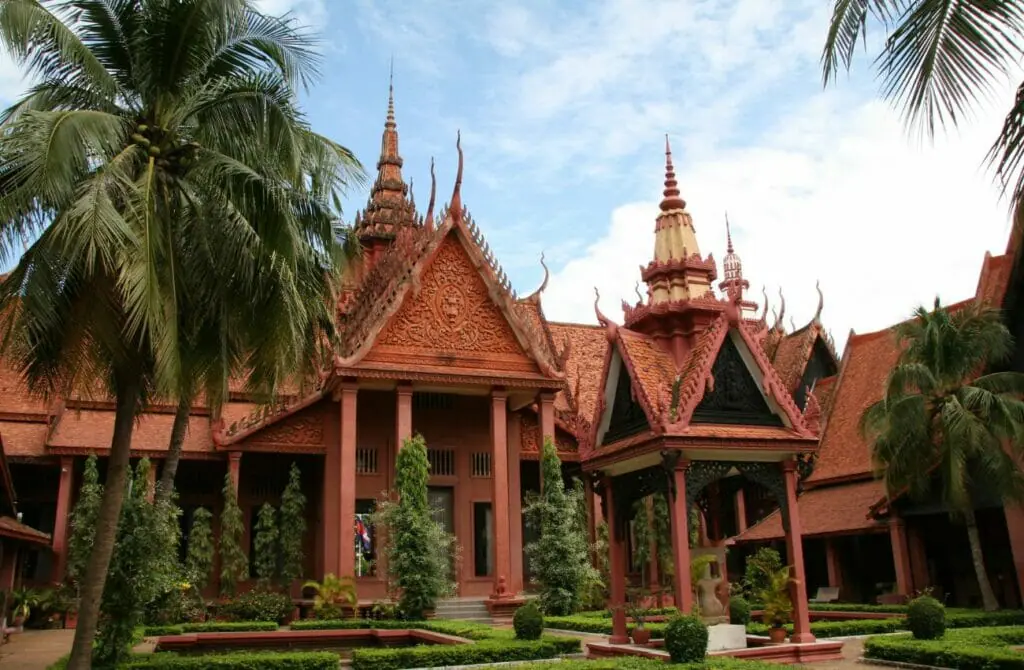 Attractions in Gay Phnom Penh, Cambodia
Welcome to Gay Phnom Penh, darling! While the city may not be the most welcoming to the queer community, fear not! There are still plenty of fabulous things for you to do while keeping things low-key. First and foremost, you must visit some of the city's most iconic landmarks and attractions, dahling!
Take in history and culture by visiting museums, art galleries, and historical monuments. And don't forget to marvel at the stunning architecture, explore parks and gardens, and indulge in the local cuisine. But that's not all, darling! Gay or straight, there's always something to do in Gay Phnom Penh.
Immerse yourself in the local culture by attending cultural events like festivals, concerts, and shows. Trust us; there's always something fun and exciting happening in this fabulous city. Remember, discretion is key in a city that's not always welcoming to our fabulous community. So, keep it lowkey and enjoy all the wonderful things Gay Phnom Penh has to offer!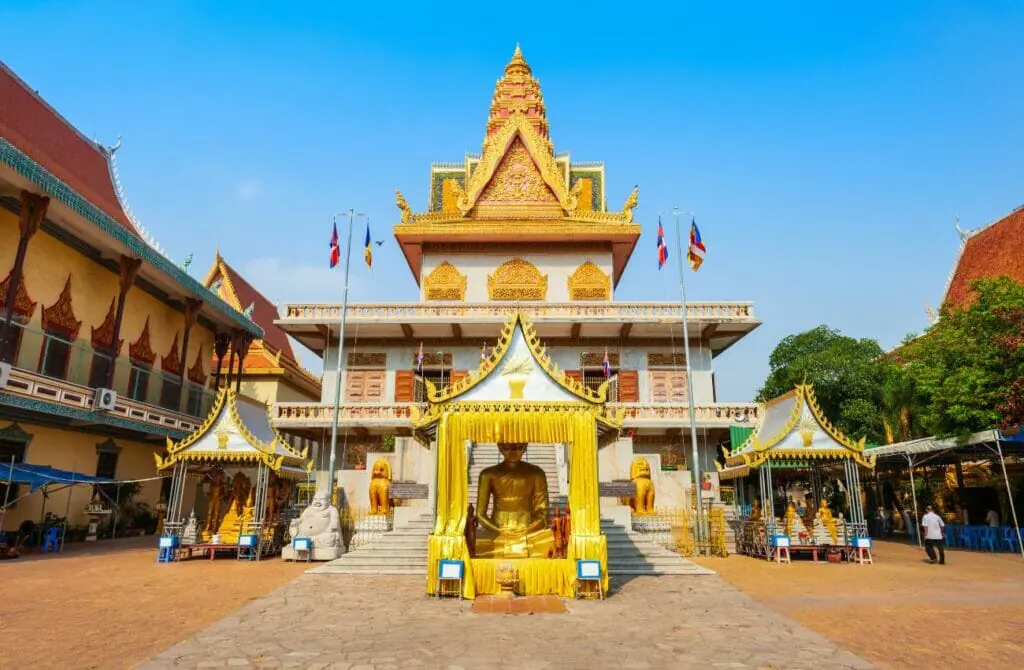 Wat Ounalom
Wat Ounalom, Cambodia's most important religious complex, is also the spiritual epicenter of Buddhism throughout the country. One of the Buddha's brow hairs has been preserved in a stupa within the compound. The first temple on this site was built in 1443. Despite suffering significant damage at the hands of the Khmer Rouge and losing many of its statues and other religious iconographies, it is now thriving again.
Visitors will be drawn to a statue commemorating Huot Tat, the fourth patriarch, who Pol Pot murdered, and a beautiful Buddha statue that was reassembled after being smashed to pieces by the Khmer Rouge. The lovely Buddha statue is located on the third floor of the main building. The Khmer Rouge smashed it to pieces.
The city's most famous landmark is the stunning Royal Palace, which has served as both the official residence and administrative center of Cambodia's royal family since the 1860s. Several pavilions with spired roofs are excellent examples of traditional Khmer architecture in the complex.
The public is welcome to visit the area surrounding Throne Hall as well as the Silver Pagoda, which is set within meticulously maintained gardens. In 1917, a stone structure replaced an earlier wooden structure that served as the Throne Hall.
The Emerald Buddha statue, as well as a massive gold Buddha statue weighing 90 kilograms and encrusted with thousands of diamonds, can be found within the Silver Pagoda.
Because the Silver Pagoda was spared from destruction during the Khmer Rouge regime, it still houses several exquisite artifacts. The mural depicts the Cambodian epic poem "the Reamker," which is based on the story of the Indian "Ramayana." It is located on the interior ceiling.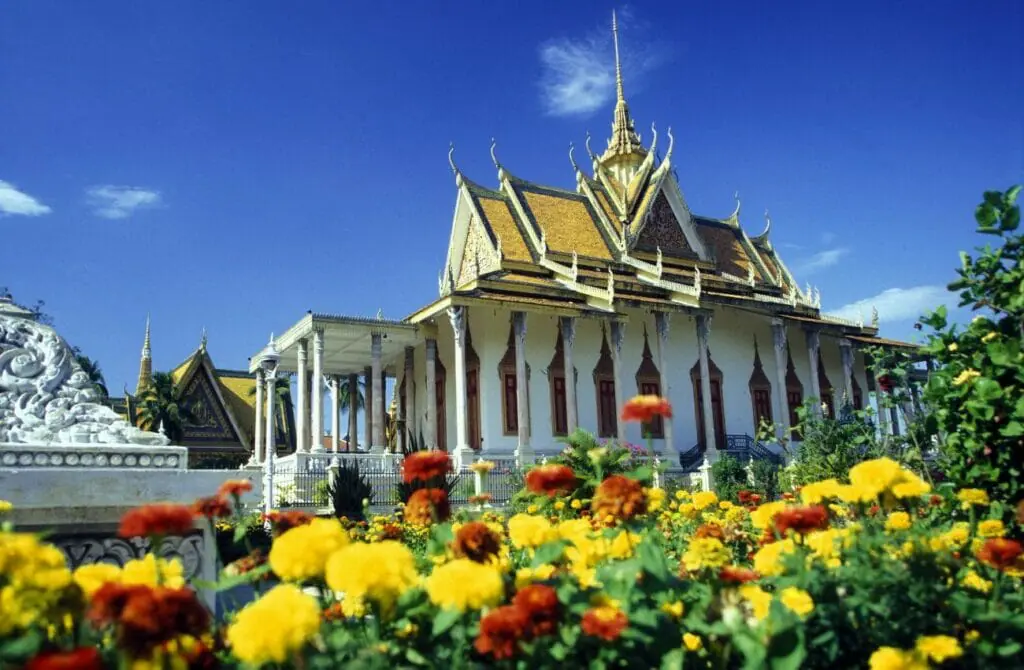 Phnom Penh's Independence Monument
The Independence Monument is on a patch of grass at the intersection of Sihanouk Boulevard and Norodom Boulevard in Phnom Penh. This monument commemorates Cambodia's 1953 independence from French colonial rule. The structure is made of sandstone and is designed to look like an Angkorian temple. It's ornately adorned with nagas (multi-headed snakes).
The monument was originally erected to commemorate the nation's victory in the war for independence, in addition to being a memorial for Cambodia's war dead.
Following the defeat of the Khmer Rouge by Vietnamese forces in 1979, the Cambodia-Vietnam Friendship Monument was erected in the park adjacent to the monument. The monument was constructed in the lush greenery of Wat Botum Park.
The Choeung Ek Killing Fields are a sad reminder of the terror perpetrated by the Khmer Rouge, who brutally ruled Cambodia from 1975 to the beginning of 1979. The Khmer Rouge regime aimed to turn Cambodia into a socialist agrarian society.
Pol Pot's authoritarian command is estimated to have executed between one and three million Cambodians in less than four years.
Hundreds of thousands of Cambodians were murdered during the Khmer Rouge regime, including intellectuals, educated people such as teachers and doctors, regime opponents, and anyone suspected of being an opponent. Many died due to famine and disease, but others were murdered on purpose.
According to estimates, 17,000 people died due to their experiences at Choeung Ek. The victims who were executed here came from S-21, a Khmer Rouge high-security prison that is now the Tuol Sleng Museum. In this area, there are 129 mass graves, 86 of which have been excavated, resulting in the exhumation of the remains of 8,985 people.
The region's geographic center has a memorial stupa with over 8,000 skulls. A visit here will give you a better understanding of this turbulent period in Cambodia's recent history, and the experience will leave you completely shaken.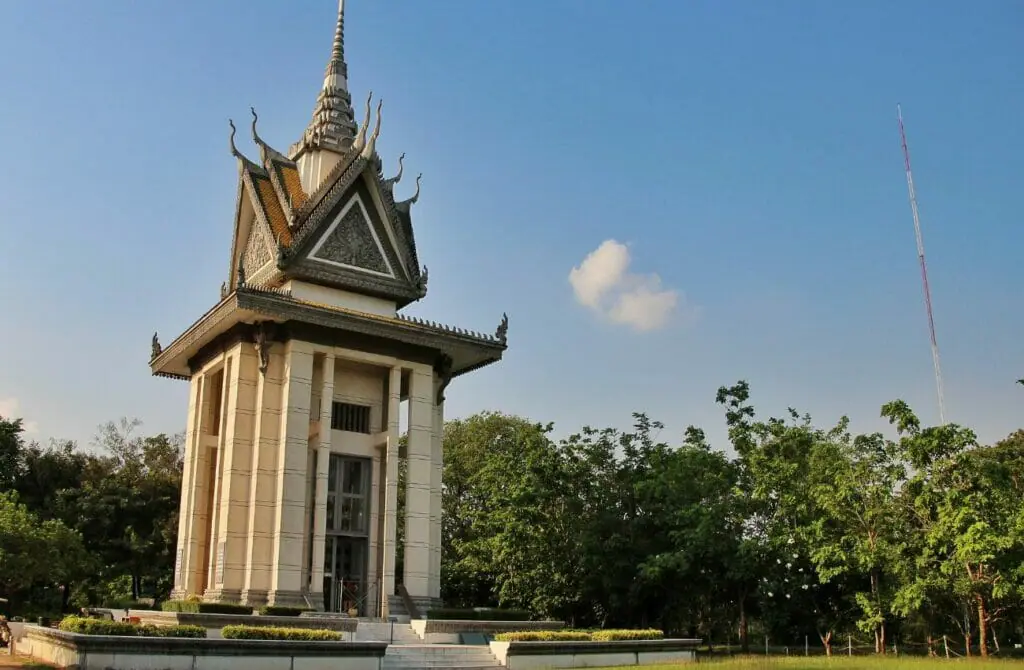 The Khmer architecture-style building that housed the national collection in 1920 was designed. Anyone interested in Cambodian history should visit the museum to see the impressive collection of ancient Khmer works of art. Inside the museum, there are over 1,800 objects on display.
The incredible Angkorian collection includes statues from Koh Ker and Angkor Thom temples, the large exhibit of pre-Angkorian artifacts tracing Cambodia's Funan and Chenla periods, and the Vishnu head discovered near the vast temple complex of Angkor Wat are the museum galleries' main highlights. The Angkorian collection, which includes statues from Koh Ker temples, is another notable artifact.
Some of the Khmer Rouge's worst torture atrocities were committed here, in the Security Prison S-21. Between 1975 and 1978, over 17,000 people were brought through these gates on suspicion of betraying the revolution somehow.
Most of those brought here were once members of the Khmer Rouge, but they were betrayed and executed during one of the regime's many internal purges.
The photographic evidence displayed is made even more visceral by its placement on the walls of the sparse cells next to empty beds. This contributes to the overall impact of the visit.
Comrade Duch, who was in charge of S-21 and ensured that comprehensive records were kept, was well-known for his excellent facility management. The detailed notes and photographs were saved due to the hasty evacuation of the prison when the Vietnamese took control of Phnom Penh in 1979.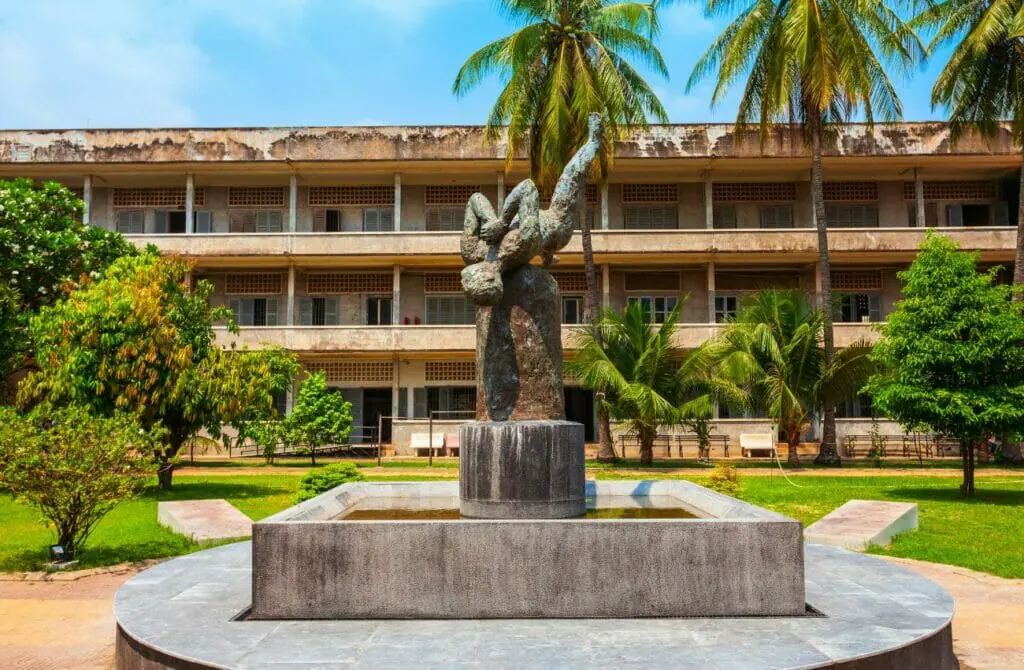 Phnom Penh is a riverine town, and taking to the water is one of the most relaxing ways to explore the city. Tourists can go on sunset cruises aboard tourist boats that leave from the riverfront and travel along the Tonlé Sap and Mekong Rivers between 5 and 7.30 p.m.
You can also rent a private boat in the area, allowing you to go out on the water whenever you want during the day (however, if you do decide to rent a private boat, you should be prepared to haggle over the price).
This is an excellent way to spend an hour away from the crowded streets clogged with motorcycles and experience the slower pace of life along the local rivers.
Wat Phnom
Phnom Penh's ground is almost entirely level. The hillock atop where the temple of Wat Phnom sits is 27 meters high and represents the only significant elevation change in this landscape area. The first religious structure on this site is believed to have been built in the 14th century and rebuilt several times, with the current main temple sanctuary dating from 1926.
This is one of the city's most important Buddhist temples, and it is always crowded with locals bringing offerings and praying at the numerous shrines surrounding the main sanctuary.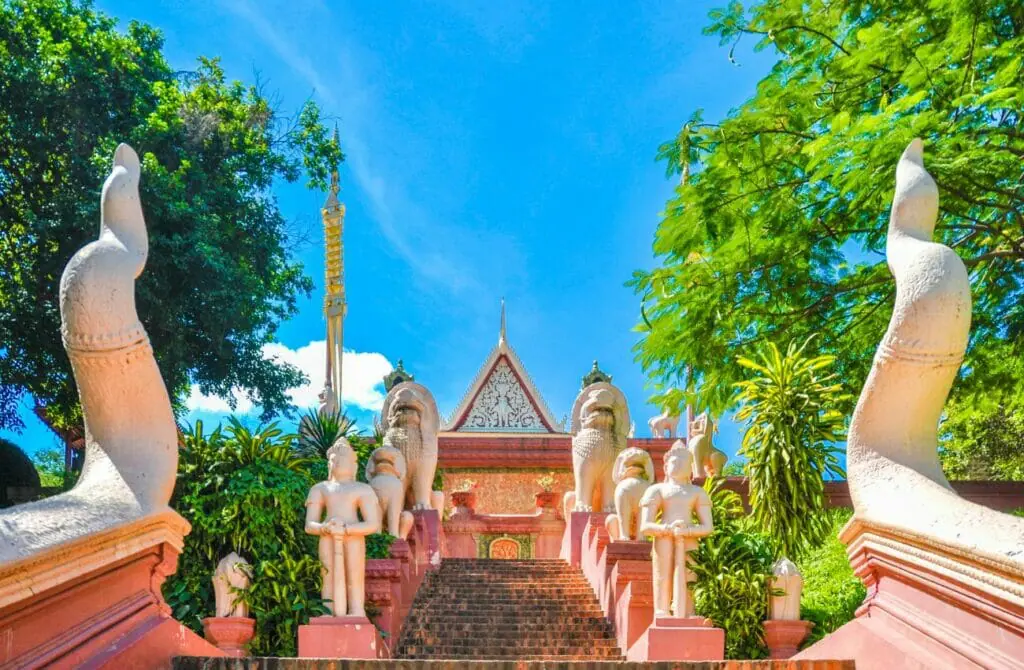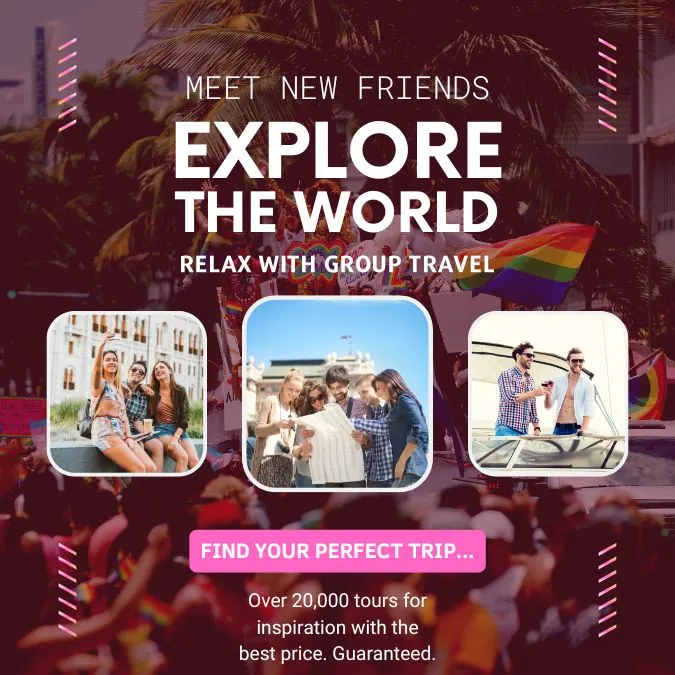 Gay-Friendly And Gay Hotels in Phnom Penh, Cambodia
Oh, honey, let me tell you about being fabulous and feeling welcome at these hotels in Phnom Penh! Don't worry about other hotels that might not be as accepting; these gems are committed to being LGBTQ+ friendly and making sure that all guests feel like they belong.
Being gay-friendly isn't just about waving a rainbow flag or using the right pronouns; it's about creating a safe and inclusive space for all guests. From non-discrimination policies to providing resources for LGBTQ+ travelers, these hotels go above and beyond to make sure that you feel welcomed and supported. And honey, they don't stop there!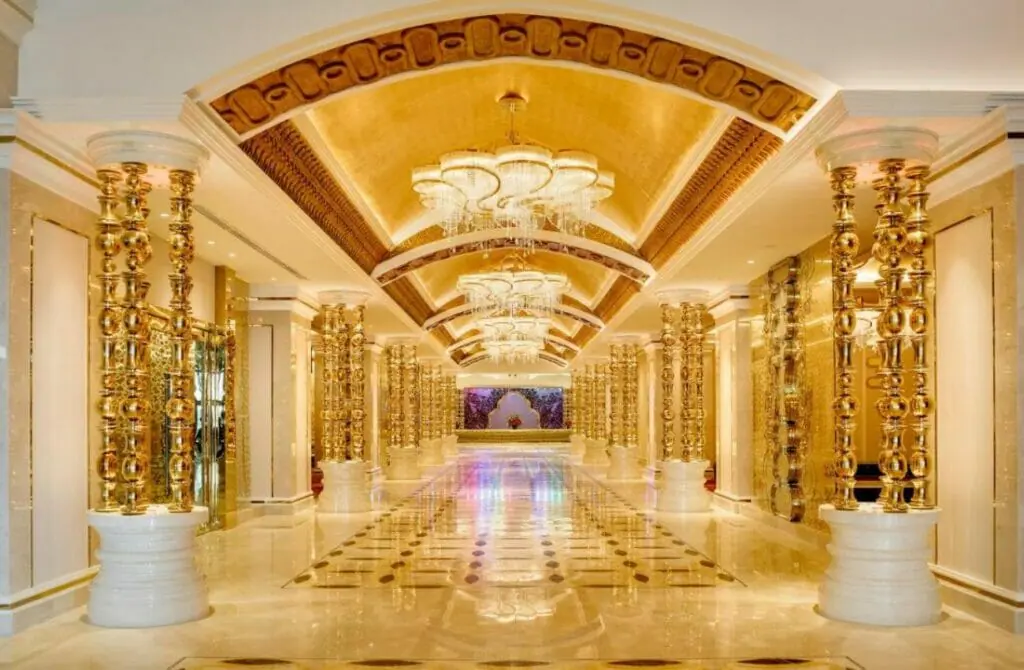 Some of these gay-friendly accommodations have extra amenities and literature about local LGBTQ+ events and resources. Plus, they might even be located in an area that's known for being LGBTQ+ friendly. Now, let me tell you about these fabulous hotels in Phnom Penh.
While there aren't any specifically gay hotels or resorts, these are the crème de la crème of gay-friendly accommodations. And if these don't tickle your fancy, don't worry; there are hundreds of other options in Phnom Penh to fit your budget and needs. So pack your bags, put on your most fabulous outfit, and get ready to feel welcome and accepted at these gay-friendly hotels in Phnom Penh!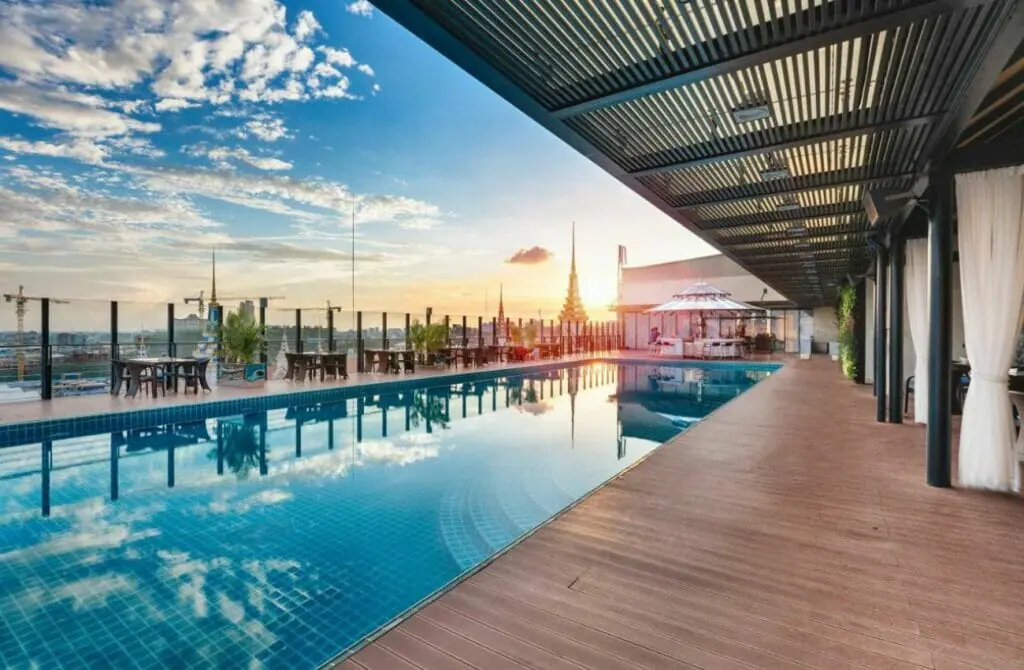 NagaWorld Hotel & Entertainment Complex ☆☆☆☆☆
This sprawling complex on the Mekong River's banks houses Cambodia's most well-known casino, a magnificent hotel, and a dizzying array of bars, restaurants, clubs, and shops. This lovely hotel has exquisite architecture, excellent service in the restaurant and bar, as well as in the guest rooms, and is conveniently located.
The hotel combines the classic luxury of yesteryear with the contemporary elegance of recently renovated rooms, preserving the hotel's overall appearance and sense of vibrancy.
The rooms were designed with a keen eye for detail to cater to each guest's preferences. Every room has a colorful and pretty decor and floor-to-ceiling windows. Some rooms have beautiful river views, allowing guests to explore the surrounding environment without leaving the comfort of their rooms.
Each room includes a television, a minibar, a private bathroom, and a large and comfortable bed. When designing the room layout, your overall comfort was a top priority.
During your stay, you will have access to a fitness center, allowing you to continue your regular exercise routine and progress toward your fitness goals. The fitness center is equipped with a wide range of cutting-edge exercise machines.
A stunning swimming pool is also located on the rooftop, where guests can enjoy a drink while watching the sunset. You will never need to leave the resort because there is plenty to keep you occupied and entertained.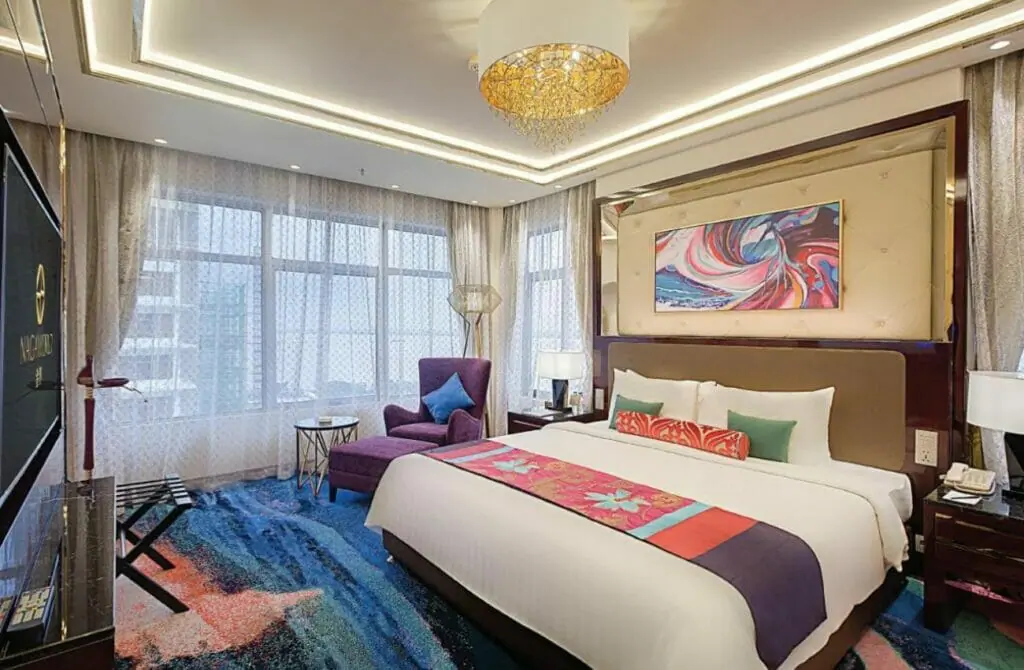 The Rambutan Resort, one of only two gay hotels in Phnom Penh, is located in the city's upscale BKK1 neighborhood. Staying at this hotel will ensure that you have the best gay vacation in the city possible. It exudes a soothing and entertaining atmosphere, with an uncomplicated contemporary design brought to life by artwork, textiles, and furniture influenced by Asian aesthetics.
After a long day of sightseeing in the city, you'll be glad to retire to one of the hotel's modern and comfortable rooms. The enormous double beds are a real treat and will ensure a restful night's sleep. You can upgrade to a Deluxe Room to enjoy even more superior amenities and a higher level of luxury.
One of these features is a balcony where you can watch the sunset while sipping your favorite wine in the evening. You can also splurge on the stunning Penthouse Suite, which has a private rooftop terrace and a luxurious stone and terrazzo bathtub on the balcony.
The resort has a spa and a saltwater pool with a waterfall that is surrounded by loungers, cozy nooks, tropical trees, and a pool bar. Going to the spa and getting a massage from a trained professional can give you a glowing complexion and a sense of renewed vigor.
The on-site restaurant is stylish and exceptional, serving a delectable selection of Western and Khmer specialties. Rambutan Resort is one of the most popular gay hotels in Phnom Penh for various reasons; if you find yourself in the city, you should consider staying at this hotel.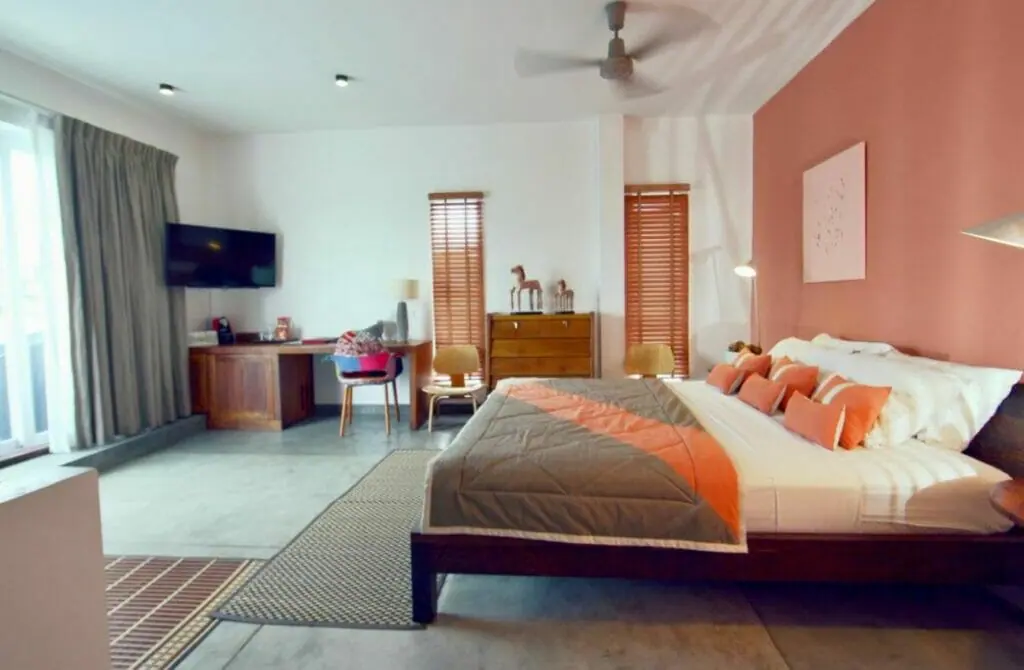 The Sun & Moon Urban hotel, which can be found here, is another fantastic option for gay travelers looking for a place to stay in Phnom Penh. Your decision to stay in this hotel will be a very positive one for you. This hotel has a unique contemporary design that can be found throughout the property.
The rooms are vibrant and lively, with dynamic layouts in bright orange and grey tones. The suites have a more understated and minimalist feel and offer panoramic city corner views and a generous amount of living space.
The hotel's most popular features are the rooftop swimming pool and the adjacent Skybar. In addition, there is a chic cocktail lounge with live entertainment and a hip gastropub serving high-quality food. The fitness center is relaxing and provides stunning views of the city, so you can enjoy the natural beauty of your surroundings while working off those extra calories.
Your stay will be even more memorable if you have access to additional amenities, such as a spa, while you are there. During your stay at the hotel, you can visit the spa and have your skin pampered by a trained professional.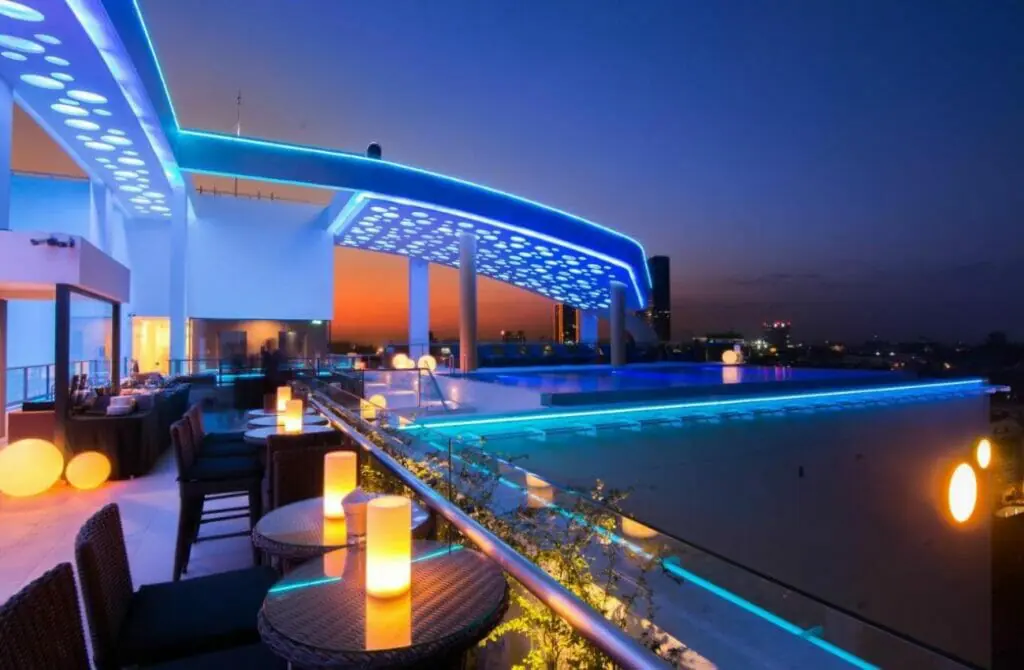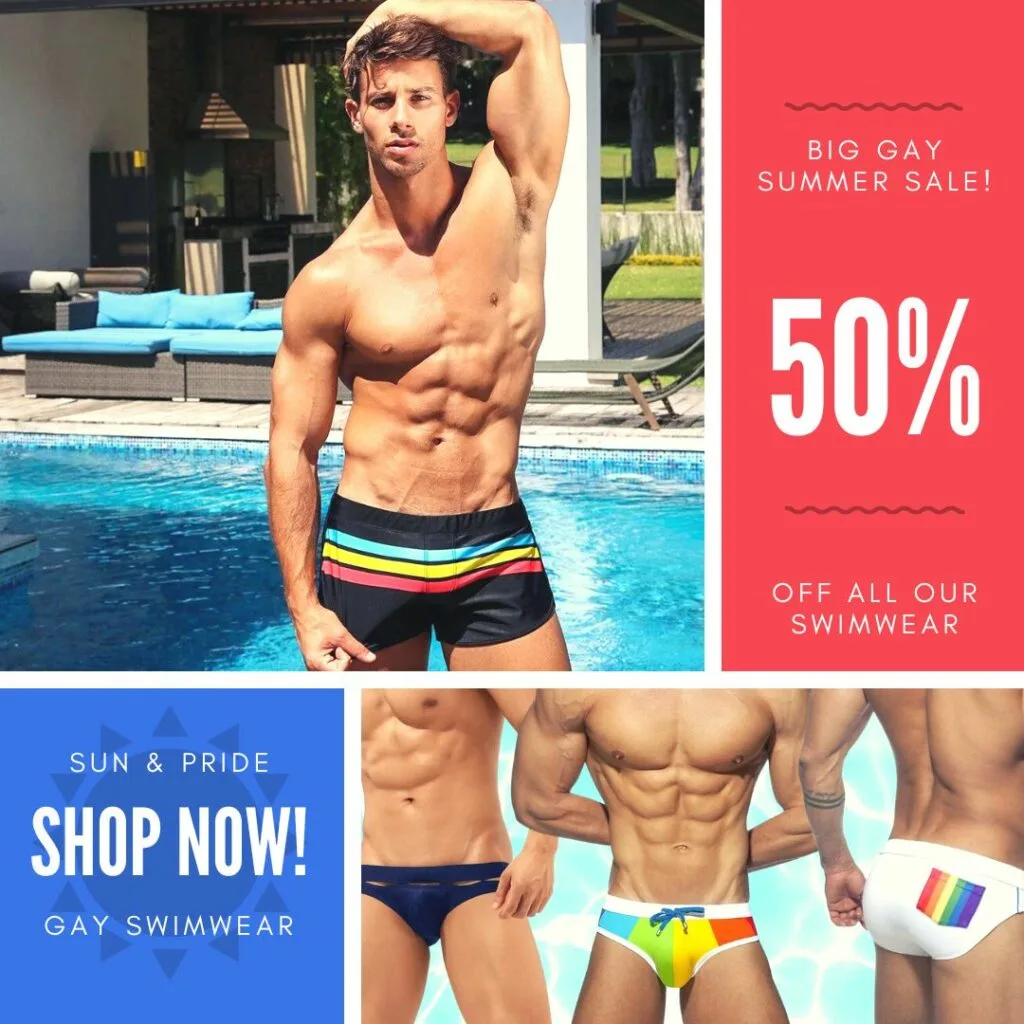 Gay Nightlife in Phnom Penh, Cambodia
The gay nightlife venues in Phnom Penh are scattered throughout the city, but the majority are within a 10-minute walk of one another and can be reached on foot. There is no street dedicated solely to gay people. The gay scene in this city is still developing due to increased tourism. One thing to remember is that gay people in the area do not typically frequent gay venues due to cultural challenges.
Darling, let's talk about exploring the queer nightlife in Gay Phnom Penh, shall we? It's true this city might not be the most welcoming to our fabulous community but fear not! Being gay is perfectly legal here; remember to err on the side of caution when outside of queer-friendly spaces.
But let's focus on the fun, shall we? Exploring gay nightlife can be one of the most thrilling and enriching experiences while on the go. From dancing up a storm at a gay club to sipping cocktails and rubbing elbows with the locals at a gay-friendly bar, you'll have a chance to immerse yourself in the local culture and make memories that will last a lifetime.
And darling, we've got you covered with the best gay and gay-friendly spots in town. So don't be shy; step out of your comfort zone and explore the queer nightlife in Gay Phnom Penh. Trust us; it'll be worth it!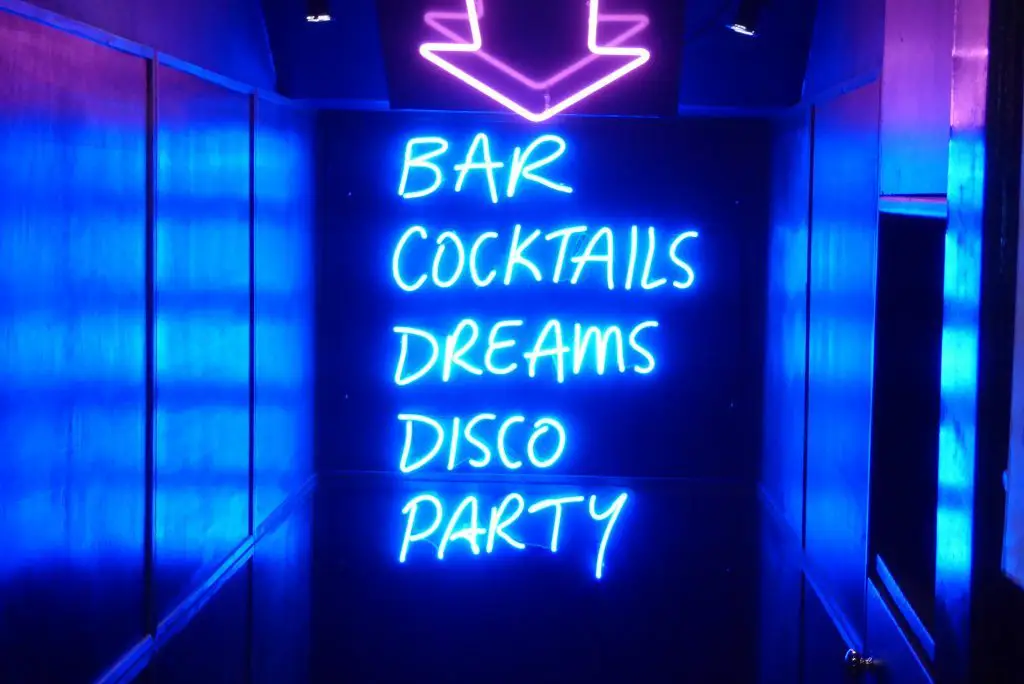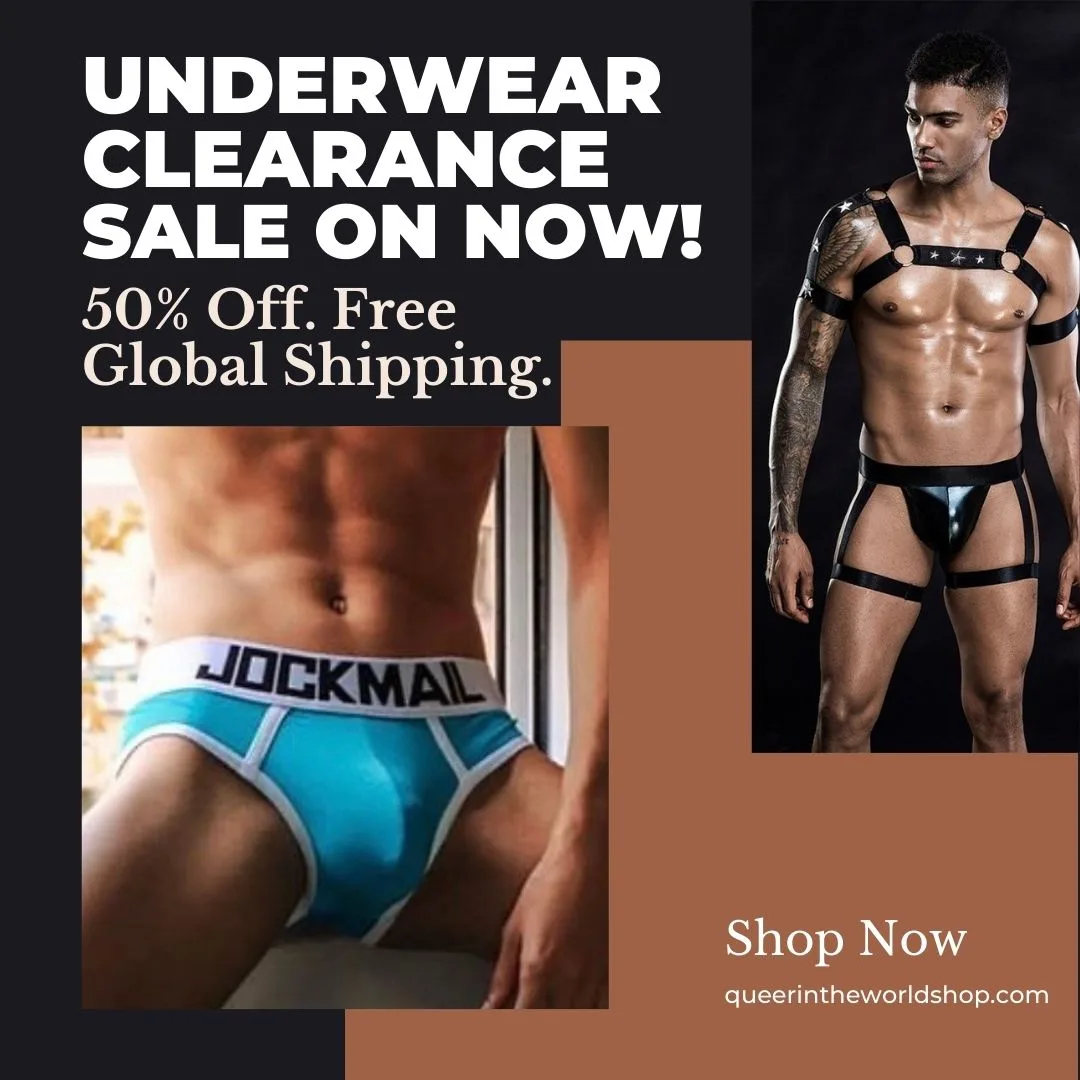 Gay Bars and Clubs in Phnom Penh
As Phnom Penh grows economically and becomes more cosmopolitan, many gay bars and clubs have opened their doors throughout the city. Although the scene is still relatively small compared to other gay hubs in Southeast Asia, such as Bangkok and Singapore, there is more than enough to keep you entertained during your stay.
There are a few gay bars in the area, most of which are in the Daun Penh district and are only a short distance apart. The following establishments are frequently mentioned as being among the most popular gay bars and clubs in the city:
The Pride of Phnom Penh, also known as POPP, is a cozy gay bar in the city's Riverside neighborhood. The majority of POPP's customers are Cambodian. They put on drag shows three times a week, from ten o'clock in the evening until midnight (sometimes later), on Tuesdays, Fridays, and Saturdays, and the shows are charmingly unpolished.
The shows feature a large cast of enthusiastic performers lip-syncing Western pop songs and even a few traditional Cambodian songs, which are well-received by the Khmer audience.
The Space Hair Salon and Bar are more than the sum of its parts; it is a one-of-a-kind blend of a hip Cambodian hair salon and a gay bar that attracts a diverse clientele, including gay men, straight men, women, and even women with their adorable dogs. Space Bar is known for its laid-back atmosphere, handsome waiters, themed parties, and strict no-money-boys policy.
A couple from both Spain and Cambodia owns the bar. You can also get your hair done while sipping a drink and listening to the music, which includes gay standards, Cambodian pop, and fun dance tunes. There's a lovely outdoor terrace where you can chat with friends while sipping your drinks or head to the dancefloor to listen to popular music from the 1980s, pop hits, and R&B.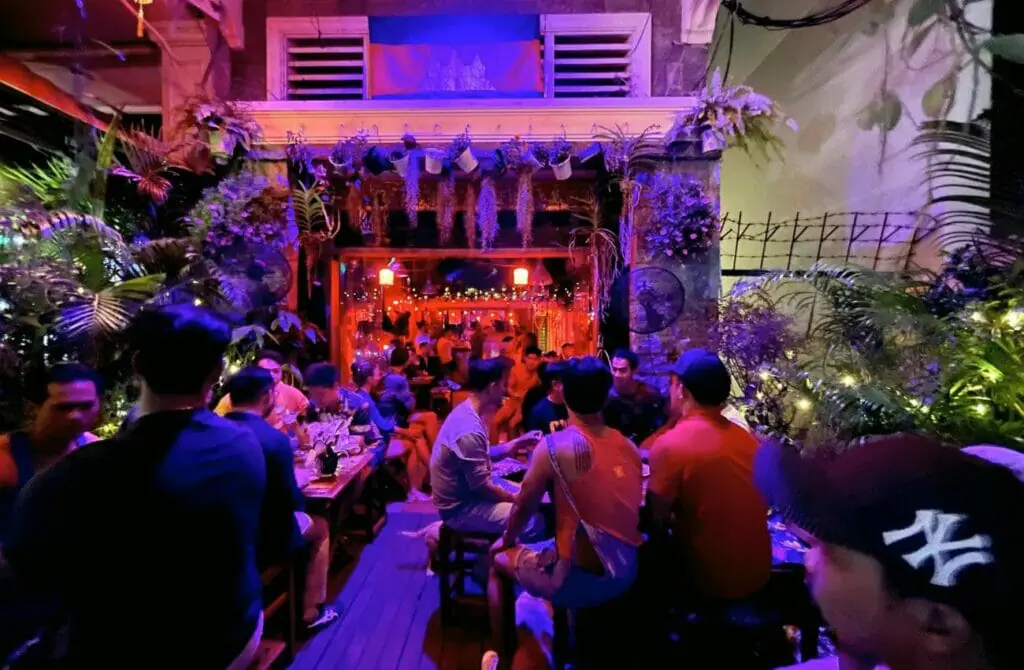 Valentino
(Temporarily or permanently closed. If you know something, please suggest an edit.)
Valentino's lounge and nightclub are located on Street 174, in the heart of Phnom Penh's new gay district, in the building that formerly housed Saint Tropez. It is the only gay disco in town that is up to par. The restaurant serves a fusion of Western and Asian cuisine and has outdoor seating for those who want to eat before going to the clubs.
There is also an outdoor bar with live music regularly. The interior is designed to look like a nightclub and has a large capacity; however, the place doesn't get busy until late in the evening on weekends. The club is open until four a.m. every night of the week (except Sunday), and there is a gay revue at midnight every night (except Sunday).
Blue Chilli, Cambodia's longest-running gay bar, has become an institution in the local gay community. That may be why it's regarded as one of the best places in town to meet gay locals. The Blue Chili is a popular hangout for the gay community in the area to socialize, meet new people, and have a good time.
Tourists and international talent also frequent it. Because of its notoriety, local money boys travel from all over to socialize in this establishment.
Although Blue Chilli is open every night of the week, it is best known for its outrageous and entertaining drag shows on weekends. The shows start at 11 p.m. on Thursday, Friday, and Saturday nights, and you won't want to miss them. The outdoor terrace is a relaxing place to sit and enjoy the sights and sounds of Phnom Penh's vibrant nightlife. Arrive early to ensure the best possible view.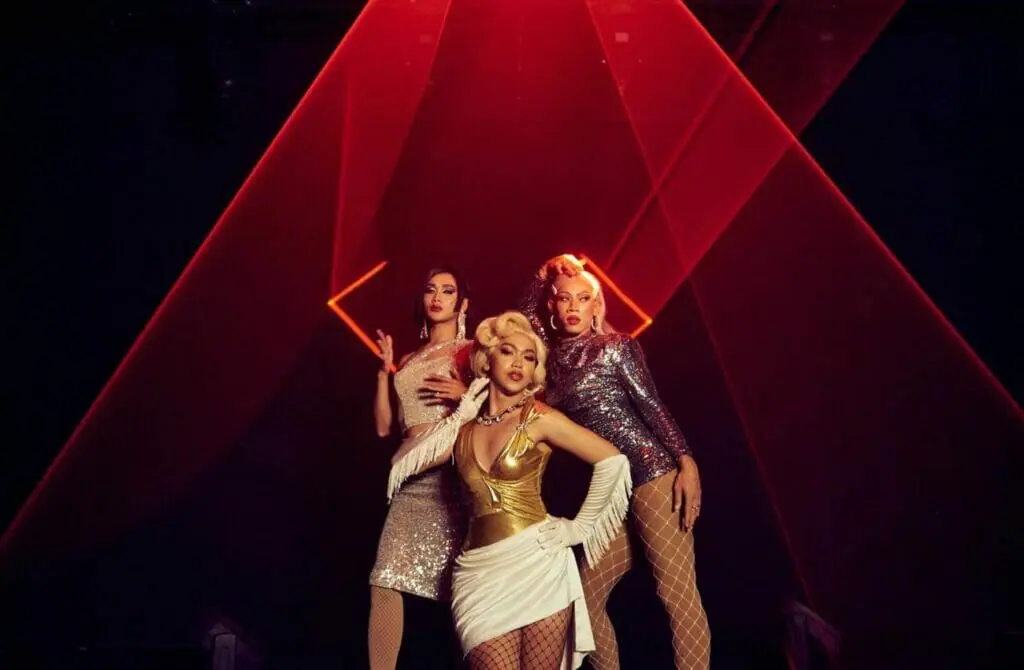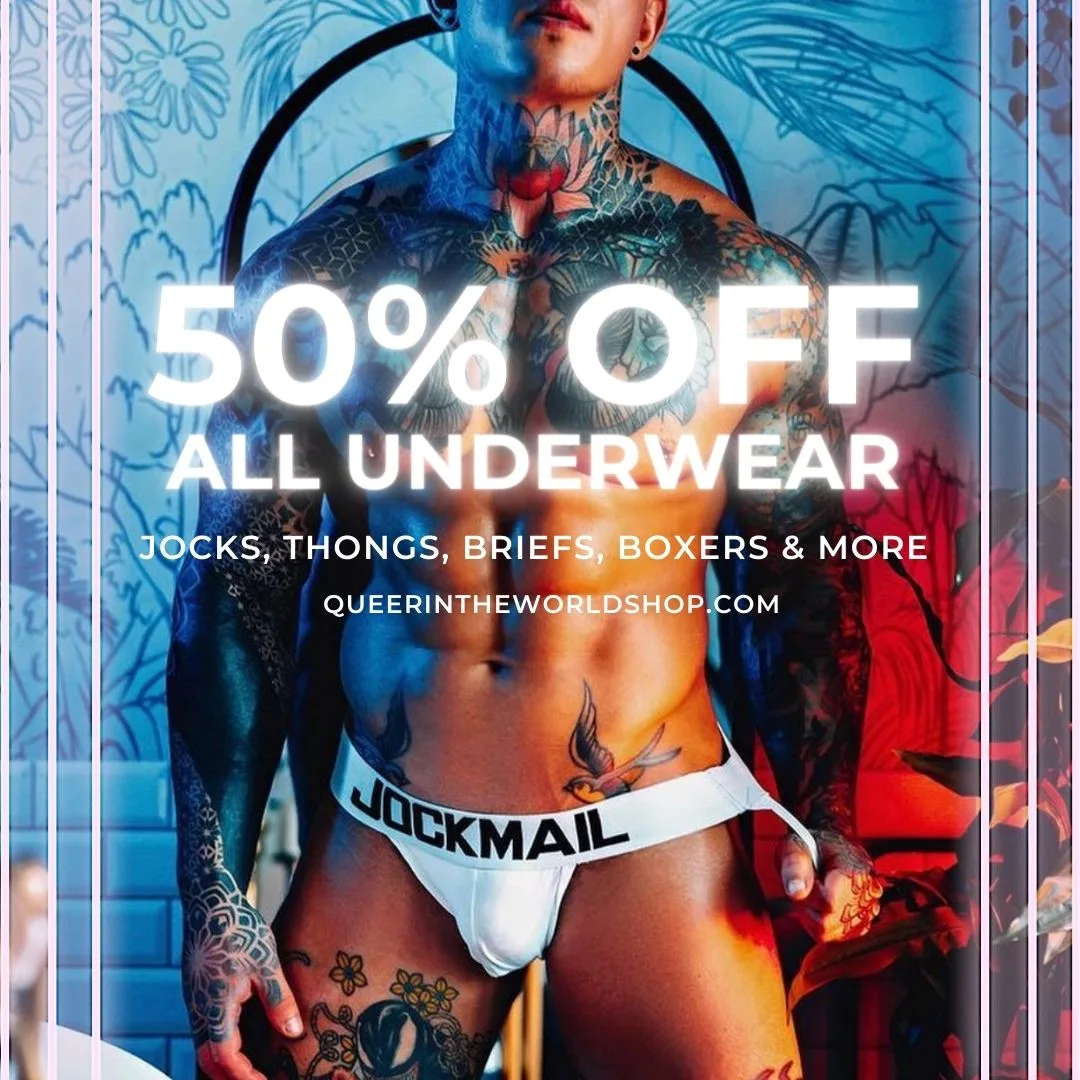 Vapor
(Temporarily or permanently closed. If you know something, please suggest an edit.)
The scene is almost entirely dominated by bars hosting multiple drags shows weekly. As a result, Vapor's relaxed and drug-free environment is a welcome change in this environment. The restaurant and bar, which is tastefully decorated, has seating both inside and outside, a friendly staff, and a good selection of drinks and cocktails. The fact that they can make a good martini is probably their best quality.
Heart of Darkness has long been a club heavyweight in Phnom Penh. Although it is not technically a gay bar, it has begun to lean that way in recent years, and most nights are unofficially gay. If you're looking for a place to hang out late at night, this is the place to be.
Although it is not a gay club, it is owned by gay people and attracts crowds from gay clubs such as Blue Chilli and Toolbox. The party lasts until five a.m. on weekends, and many people are there. The club was recently given a stylish makeover inspired by Khmer architecture and decor.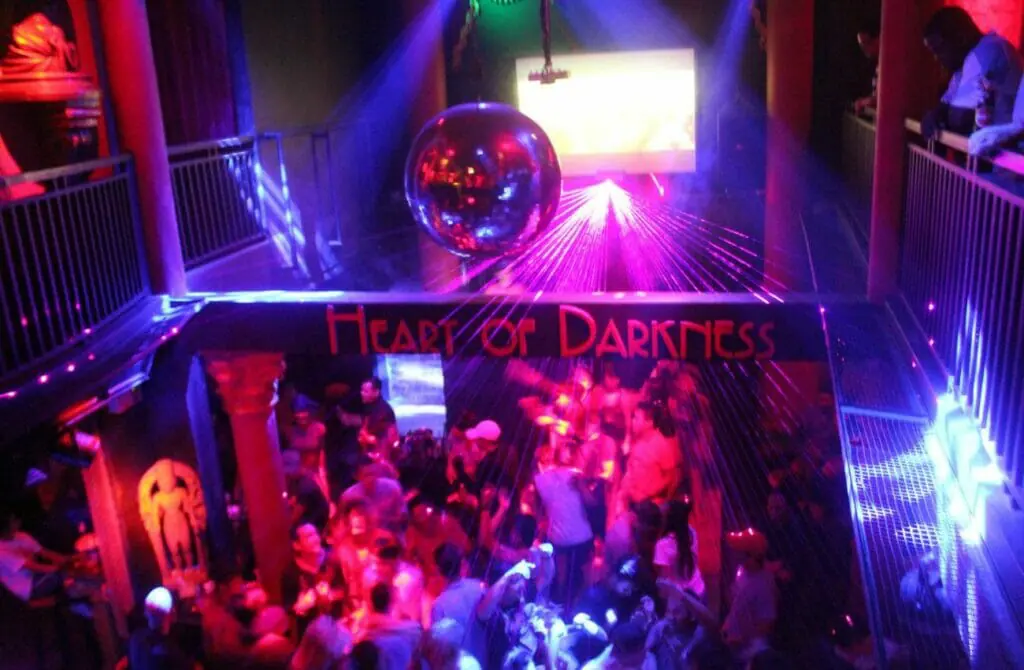 LGBT Rights in Phnom Penh, Cambodia
People in Cambodia who identify as lesbian, gay, bisexual, or transgender (LGBT) face legal challenges that non-LGBT residents do not face. In Cambodia, sexual activity between people of the same gender is legal. Cambodia has no laws protecting LGBT people from discrimination, nor does it prohibit hate crimes based on a person's sexual orientation or gender identity.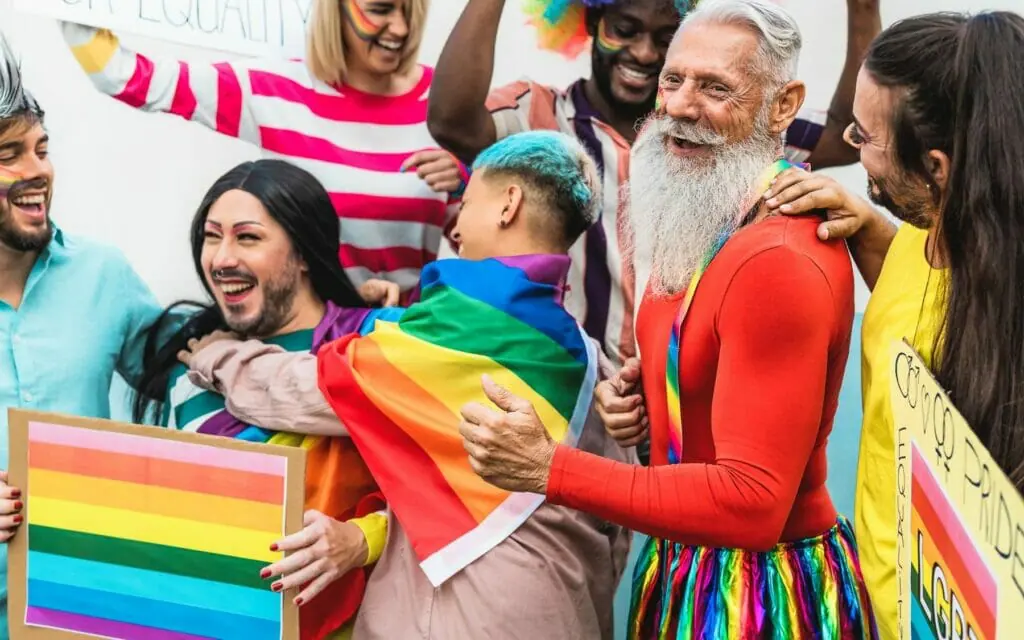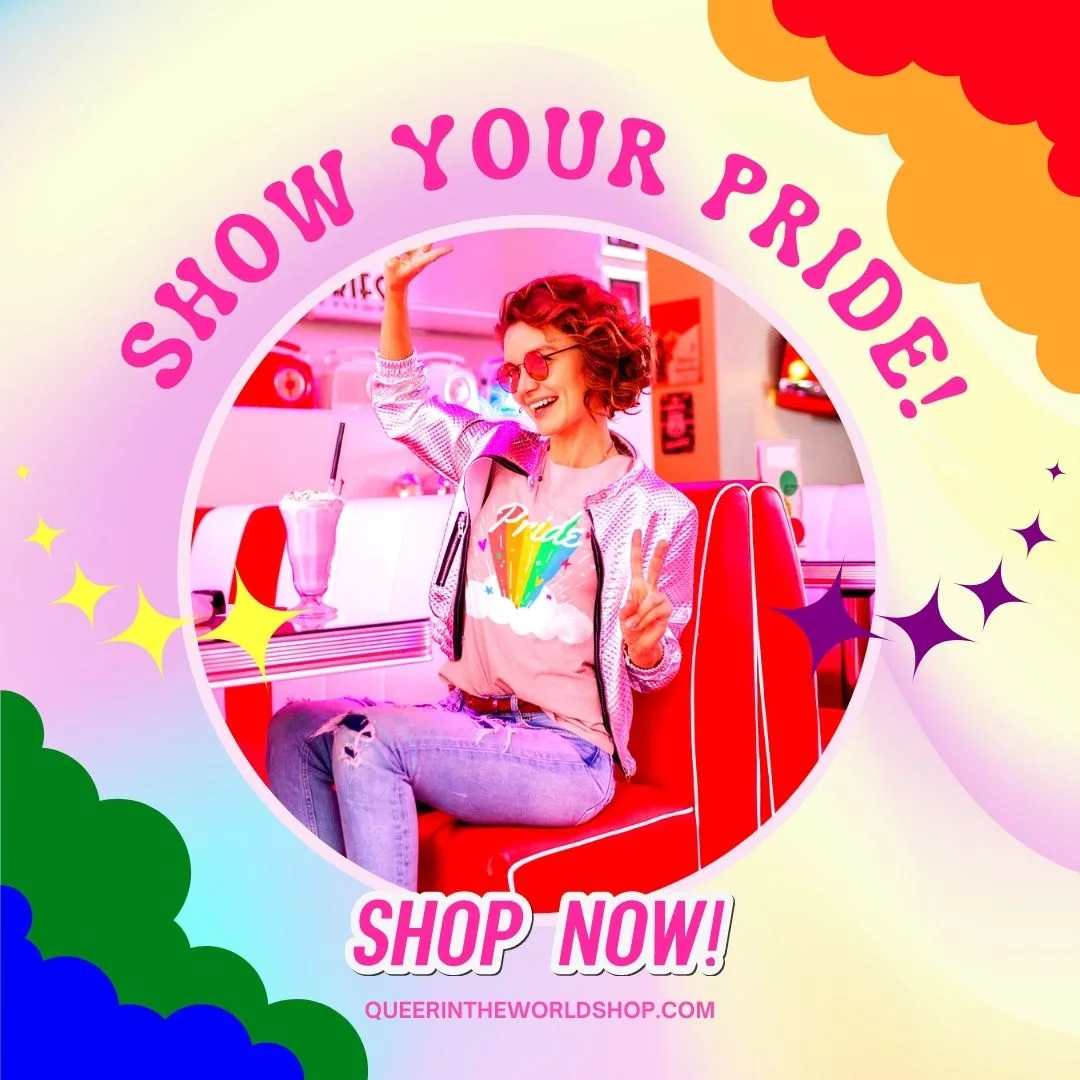 Gay Map Of Phnom Penh
Finding it hard to envisage where everything is in Phnom Penh? Hopefully, this queer-centric map helps where we have marked all the bars, clubs, parties, hotels, saunas, massages and more will help you stay in the spot best suited to you!