Krabi is a city on the west coast of southern Thailand noted for its beautiful beaches, islands, and breathtaking views. Krabi's nightlife is frequently quieter and less boisterous than other Thai beach destinations. You will surely encounter homosexual men and couples throughout your visit, albeit it may be a bit more difficult to find them owing to the undeveloped LGBT population in this region.
Krabi is a popular holiday destination for LGBT travelers who wish to spend their time in Thailand relaxing on the beach and catching up on sleep. November through May are ideal for visiting to avoid the rainy season. Krabi is the Thailand that you see in travel brochures.
Because of its huge collection of tempting beaches and diverse outdoor activities, it has established a global reputation as a leading tourist destination. Tourists, especially LGBT visitors, will find gay Krabi a great blend of untouched natural beauty with sufficient urbanization in lovely housing and convenient shopping and eating alternatives.
Thailand has areas of gay-friendly space all around the country. Both homosexuality and the comprehensive anti-discrimination legislation that protects individuals who practice it are legal in Thailand.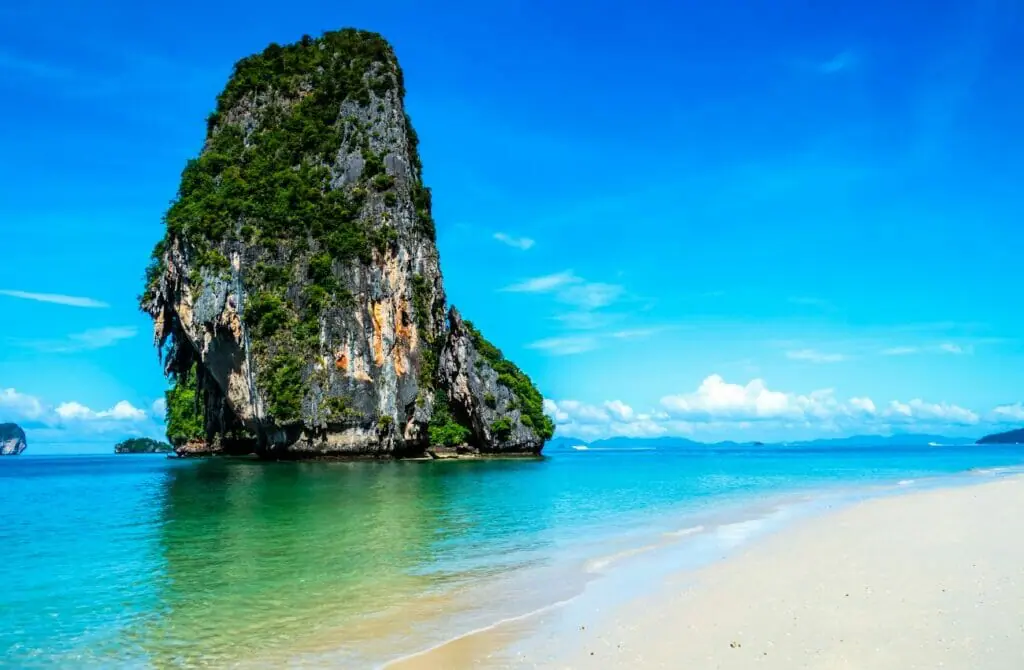 Members of the LGBT community have had the legal freedom to serve openly in the military services since 2005. Many individuals in this Asian country have a more conventional view, and the laws do not adequately safeguard the rights of LGBTQ+ persons.
Since Buddhism is Thailand's most widely practiced religion, most of the populace is tolerant, accommodating, and kind. Despite this, the country remains conservative, so public displays of affection should be avoided.
It's worth noting that Thai culture and people exhibit a "ladyboy" civilization, which indicates that guys with feminine qualities are accepted. As a result, although Thailand may not be a hospitable environment for homosexual individuals, its culture is.
Krabi is a fantastic place for a couple searching for a romantic break since the activities on the island are focused more on a trip to a calm area of the globe and less on meeting new people and partying with them.
Krabi's natural charms are well worth the trip, and the more quiet beaches provide a great opportunity to rest and escape the rowdy, alcohol-fueled excesses of other Thai locations. Krabi is a tourist destination that welcomes LGBT visitors and provides a broad range of activities, so you may relax or get your adrenaline flowing while you're there.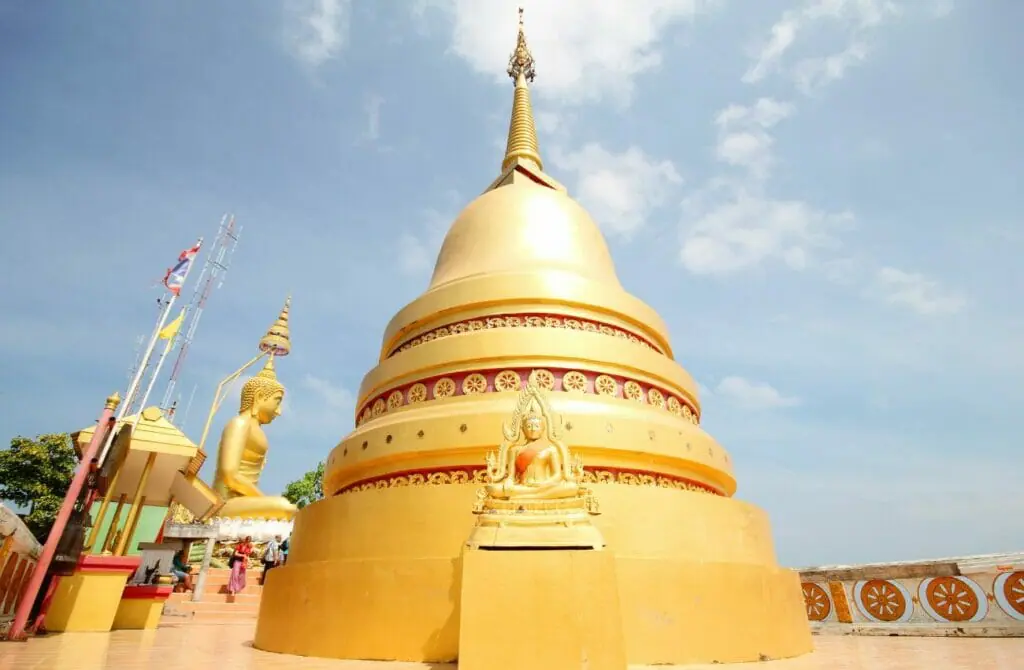 Attractions in Gay Krabi, Thailand
As a new visitor to Gay Krabi, there are plenty of things to see and do, regardless of your sexual orientation. One of the best ways to experience any new city is to visit some of its most iconic landmarks and attractions, including historical monuments, museums, and art galleries.
We also love gazing at architecture up close, exploring parks and gardens, sampling the local cuisine, visiting local markets, and attending cultural events such as festivals, concerts and shows.
Even as the out-and-proud queer we are, we still love to explore the city and its culture in the same way as everyone else. Doing so allows us to learn more about the city and its people and gain a deeper understanding of the local culture. As such, these are our favorite must-see attractions in Krabi.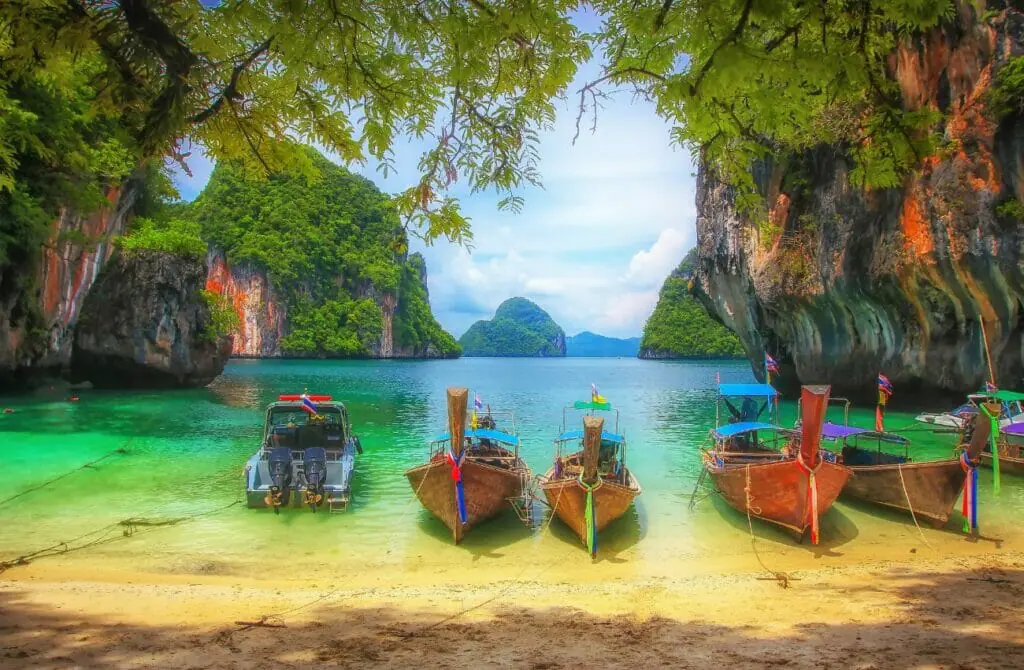 One of the most popular Krabi activities for visitors is to book their private boat and cruise the Phi Phi Islands. You may take a boat for approximately an hour and a half from Krabi's mainland to this small bit of heaven. Between Phi Phi Leh and Phi Phi Don is the only inhabited island, Phi Phi Don. Tourists often travel to Phi Phi Don to connect with the residents and the natural surroundings.
The tropical paradise's blue seas and white sand beaches are recognized for their beauty. You may bring your boat if you wish to stay on the islands for more than four hours. Also, this area is surrounded by some of Krabi's most prominent hotels.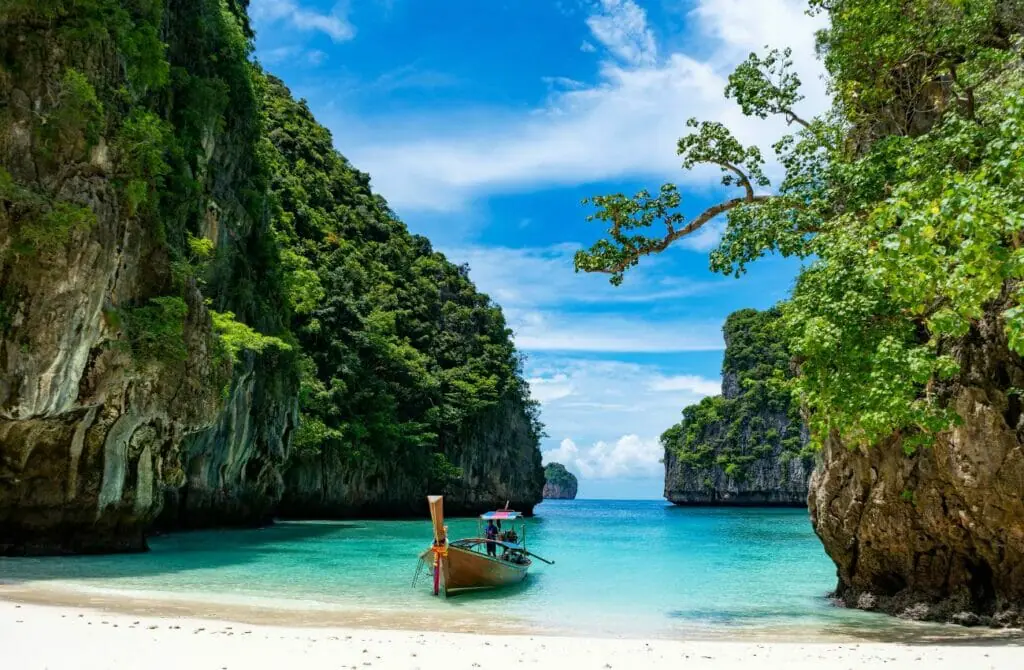 Ao Nang
Ao Nang is a renowned tourist location in southern Thailand's Krabi Province. The town is well-known for its long stretch of shoreline along the Andaman Sea. It is also an excellent starting point for diving since there are several fantastic diving places in the area of its bay.
This makes it an excellent area to stay in if you want to dive. Another of the city's many enticing aspects is that it is a long-tail boating center. Take a boat to the adjacent beaches of limestone islands, such as Ko Hong, Koh Poda, and Koh Gai (Chicken Island). Take a boat journey to Railay Beach if you want to try your hand at rock climbing.
A collection of stone caves on the island of Railay is one of the most intriguing attractions in all of Krabi. Railay's beach offers many tempting elements, such as white sand that shines in the sun, a stunning landscape, brilliant sunlight, clean water, and a tropical setting. The limestone tunnels cut into the sides of high cliffs, however, set it apart from other locales.
Although it can only be accessible by boat, Railay Beach has earned a reputation as one of the best places to visit in Krabi (due to the sheer cliffs on both sides of the beach). The island is rather secluded, with just a few long-tailed boats and pubs.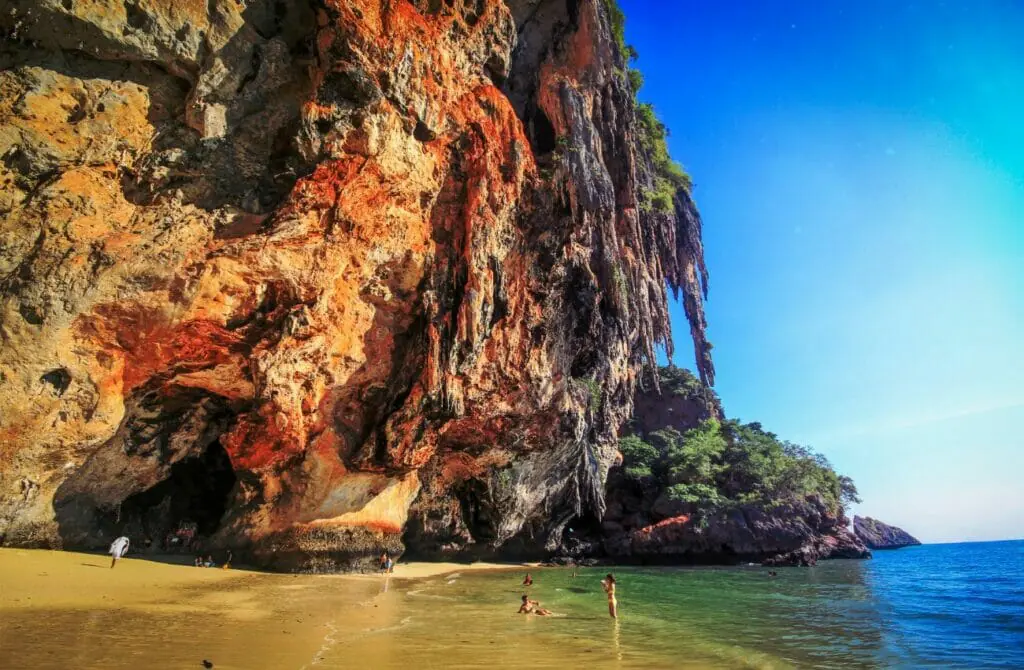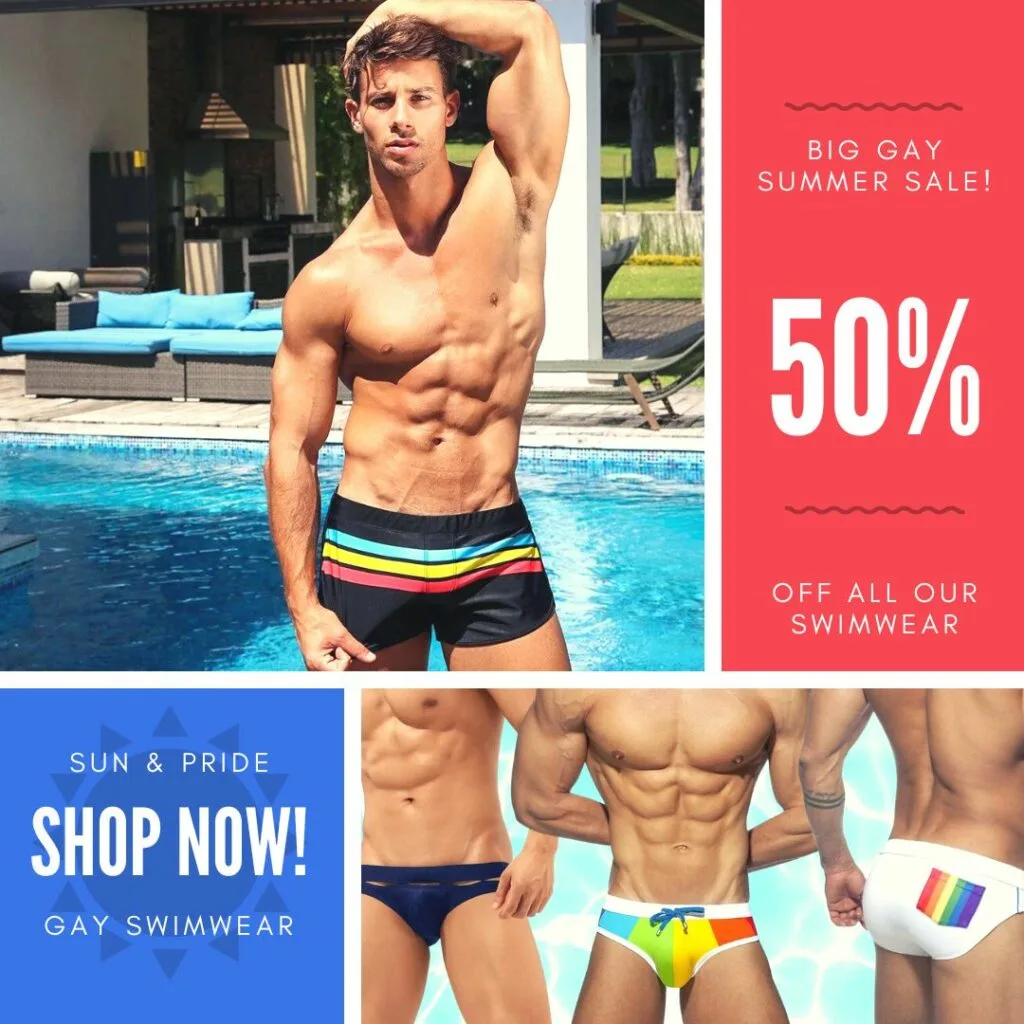 Thung Teao Forest Natural Park
The Emerald Pool, located inside Thung Teao Forest Natural Park, is one of Krabi's most appealing sights. Thung Teo Forest Natural Park has been defined in many ways, including "fabled beauty" and "ethereal panoramas."
The stunning waterfall in the middle of the natural park emanates a surrealistic fascination owing to its tall trees in the darkest of greens, deep emerald-colored water at its purest, animals at peace, and beauty at its unique peak.
Even if you are only in Krabi for two or three days, you should find time to see the Thung Teao Forest Natural Park since it is one of those must-see attractions.
The park often swarms with people seeking to capture the surreal beauty that can be seen there since it gives a range of settings and opportunities for photographers and anyone who likes nature. This is another wonderful destination that is conveniently accessible from Bangkok.
Wat Tham Sua, also known as Tiger Cave, is an amazing maze of stone caves and a must-see in Krabi. These caverns are home to several temples and pilgrims who visit them regularly, despite their location in the deep and steep forests. A group of monks opted to live in these tunnels to advance their spiritual growth. Several of these monks have lived their whole lives in that place.
The name of these caves is claimed to come from the fact that they were formerly home to a tiger with a special place in Lord Buddha's heart. As you explore the caves and learn about their beliefs, you will find many artifacts and symbols depicting the lives of individuals practicing the religion.
The trek to the summit of the caverns is a different story; many climbers extremely warmly appreciate the area's refreshing wind and energizing mood. It is also regarded as one of the top tourist destinations in Karabi.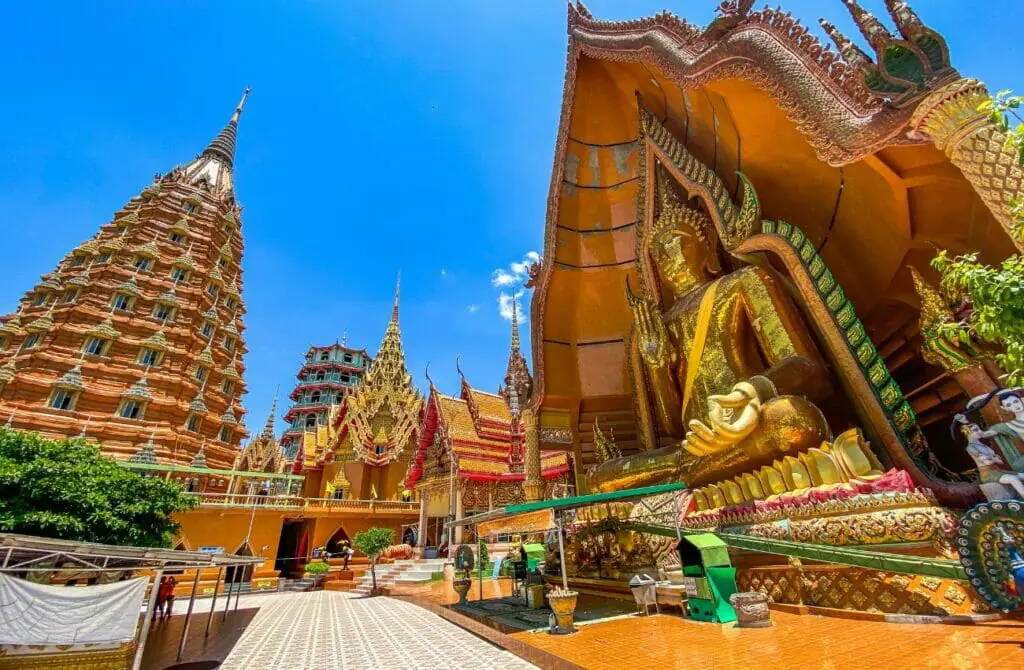 Krabi Shell Cemetery
If you're looking for scary sights to see in Krabi, the Krabi Shell Cemetery is one of the oldest spots to visit on Krabi Island. It is one of Krabi's oldest locations, dating back 40 million years.
The creation of the 200-meter length of fossilized shells was caused by the limestone layers that buried the creatures and locked them in place. It is one of just three cemeteries found anywhere on the planet. Geology buffs and those interested in marine artifacts will be in heaven at this spot.
There are many little Chinese temples and mangrove trees to explore in the cemetery's surrounding region. Despite this, the untouched and immaculate beaches of Susan Hoi are the true stars of the show, much more so than the eerie cemetery. Susan Hoi and all it has to offer, from its beautiful beach and clear water to its natural surroundings and unspoiled ambiance, can't help but pull you in.
Many people seek the therapeutic advantages of the Khlong Thom Hot Springs' exquisite waters daily. The landscape of Khlong Thom hot springs comprises rocks polished to a gleam by the fierce water flow and free-flowing warm water surrounding the region.
These hot springs have deep underground origins and may be discovered within the volcanic chambers of Khlong Thom. Warm water is often thought to have special healing properties that may aid in treating skin disorders.
The sight of vast regions of nature away from the city's hubbub is a much-appreciated gift. Even on the warmest days, the water temperature might reach 43 degrees Celsius (42 degrees Fahrenheit). Yet, you may always cool yourself in the stream beside the hot springs if the heat becomes too much.
Since it is adjacent to the Emerald Pool at Thung Teao Forest Natural Park, it is a good idea to plan a combined holiday to Krabi to take advantage of the numerous advantages given by these two fantastic places to visit.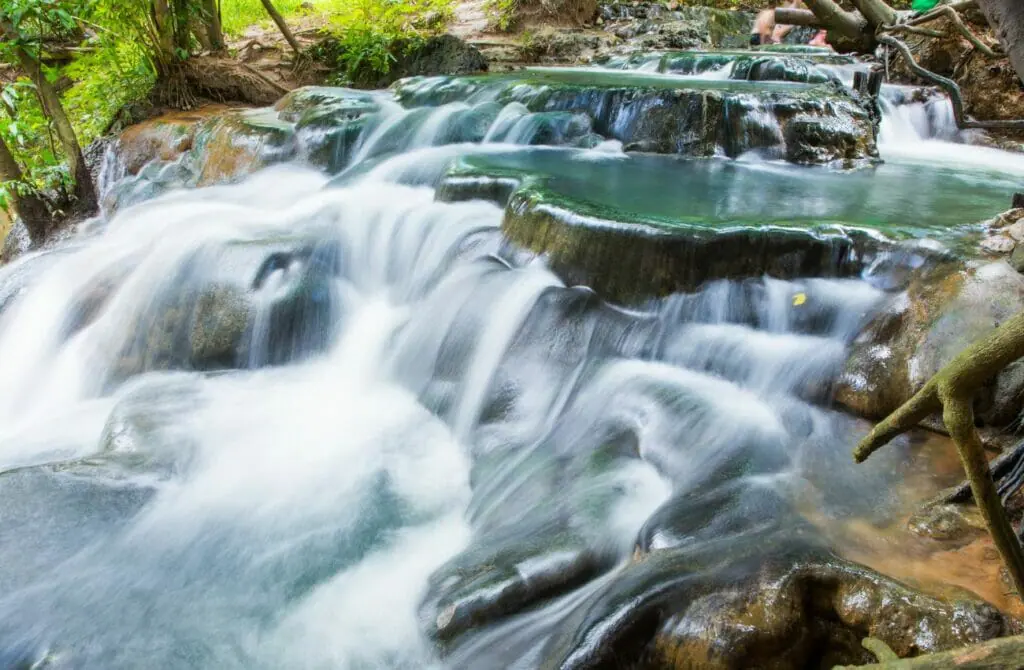 Koh Lanta
When you are in a setting that exudes tranquility, tranquillity, and placidity, your mind will cease rambling about pointless things. Pure happiness and complete tranquillity will be your constant friends on this island. You may go to the island from Krabi in approximately two hours and stay at one of the exquisite guest houses or resorts that dot the terrain.
The surroundings are full of life and happiness; it is just what the doctor prescribed to calm the soul. This twenty-kilometer stretch seems to take place in another dimension where only words of peace are spoken.
Tup Island, Phra Nang Cave, Chicken Island, and Poda Island are Krabi's four most well-known tourist destinations. The trip to these four islands is known as the "Four Island Tour" in Krabi. The trip will stop at each island for enough time for you to enjoy activities such as sunbathing, swimming, eating, visiting, and just relaxing. The whole excursion, including time spent traveling and relaxing, usually takes one day.
This tour aims to go sightseeing in Krabi at a reduced cost and with a group of professional guides. Apart from their stunning beauty and peaceful ambiance, these islands don't have much to offer on their own, but when combined, they have a lot to offer. Yet, when these four islands are together, they create a striking effect on visitors.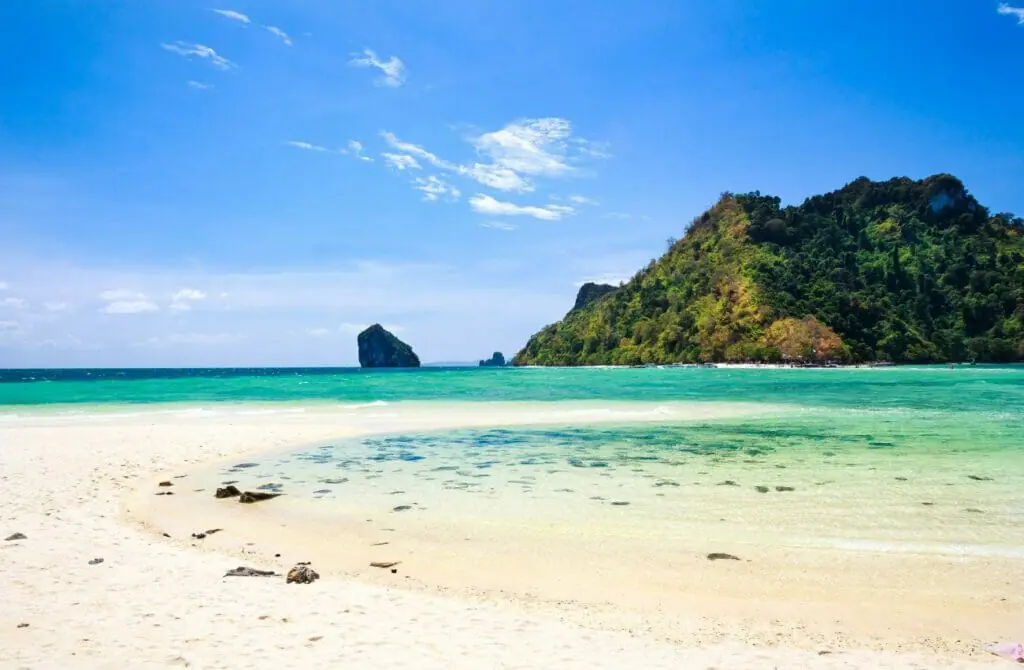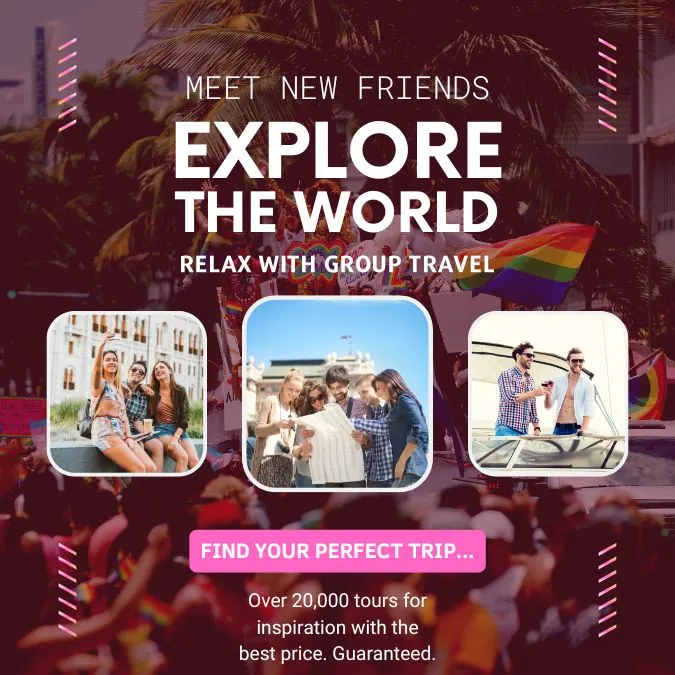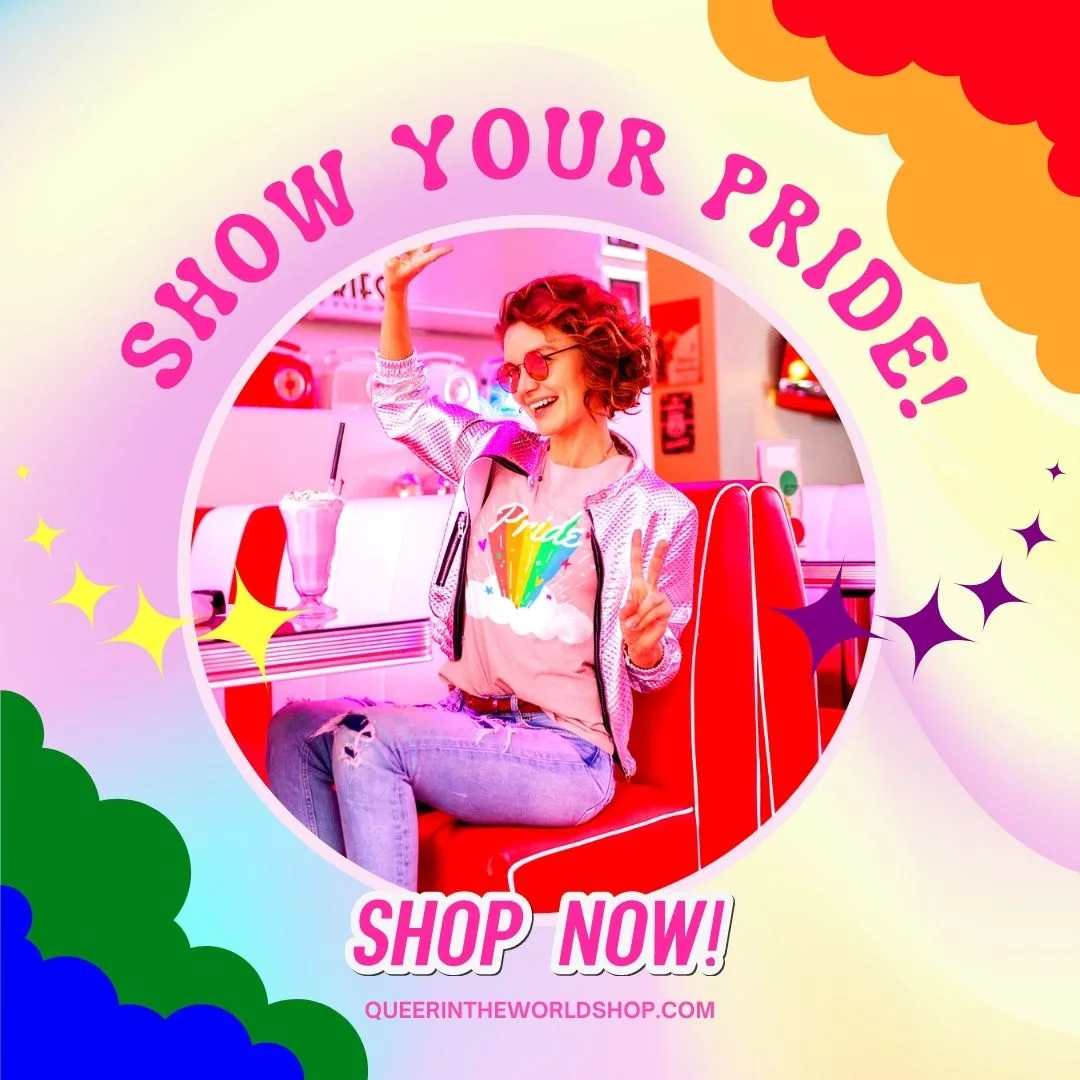 Gay-Friendly and Gay Hotels in Krabi, Thailand
Being gay-friendly accommodation means that the establishment is welcoming and inclusive to guests who identify as LGBTQ+. This can include, but is not limited to, having policies and practices that demonstrate a commitment to creating a safe and inclusive environment for LGBTQ+ guests, such as non-discrimination policies and providing support and resources for LGBTQ+ travelers.
Some gay-friendly accommodations may also provide amenities specifically catering to the LGBTQ+ community, such as rainbow flags or literature about local LGBTQ+ events or resources. Furthermore, gay-friendly accommodations may be located in an area known for being LGBTQ+ friendly.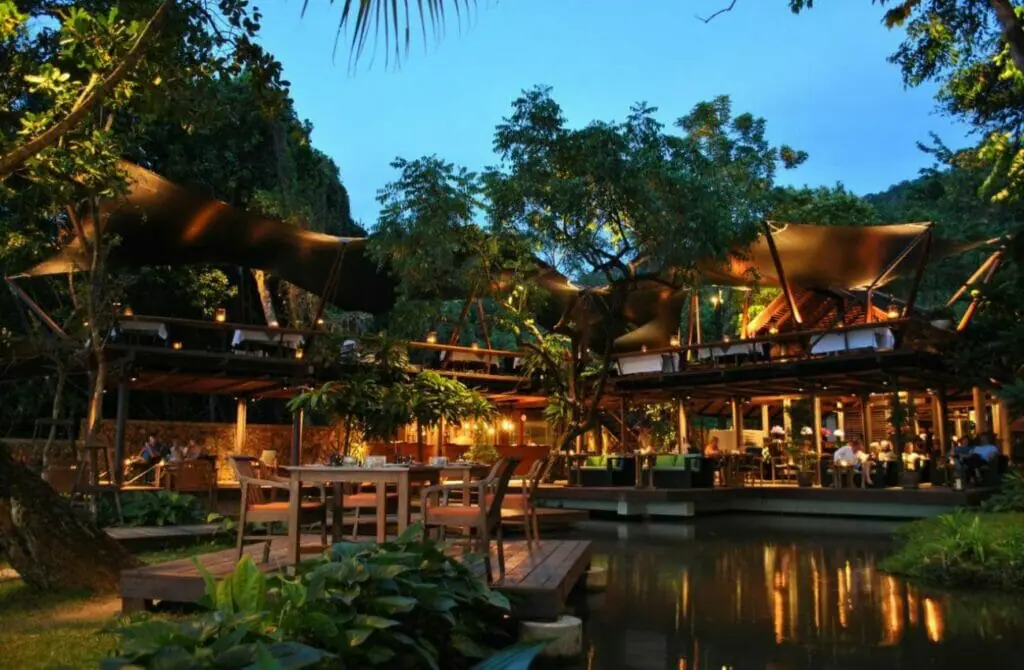 While Krabi does not have any specifically gay hotels or resorts, these are the most fabulous and pro-actively gay-friendly hotels in Krabi. There are also hundreds more hotel and hostel options in Krabi if none of these suit your desired budget, facilities or area – but these are the best hotels according to other gay travelers and us.
Whatever your needs are, Krabi has you covered.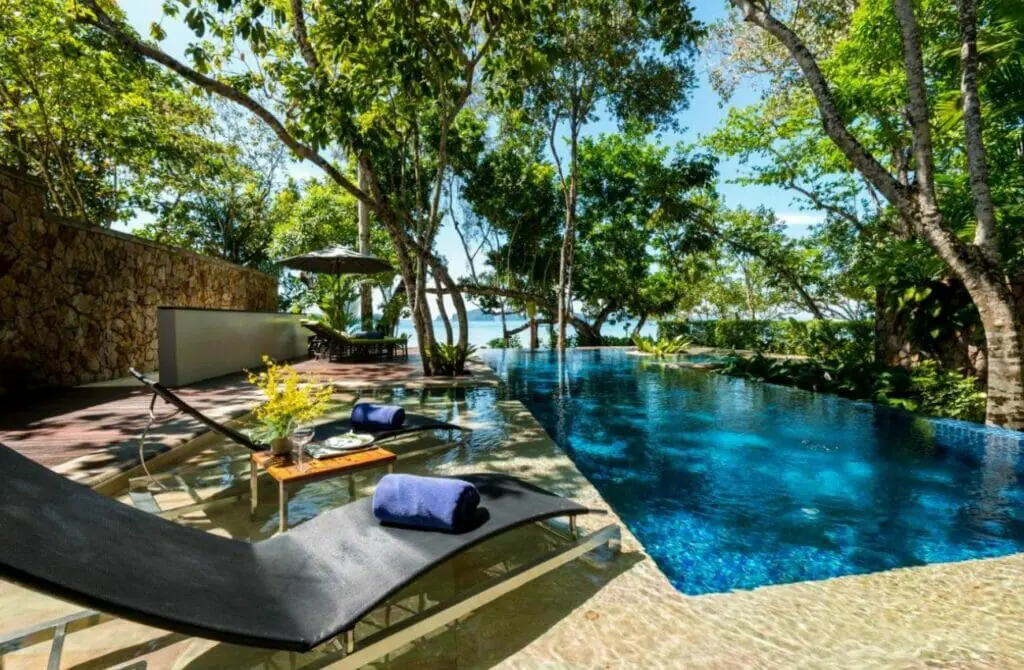 The Tubkaak Krabi Boutique Resort ☆☆☆☆☆
The Tubkaak Krabi is a beautifully designed resort near the tranquil Tubkaak Beach. Since this area is so far from Krabi's more commercial resort districts, staying here provides guests with a true feeling of isolation and tranquillity.
The resort is dedicated to providing an experience that will last a lifetime. This is evident when you enter the door and are greeted with fresh fruit, cold towels, and a drink. The personnel like their work and are well-known for their kindness and eagerness to help.
After a long day at the beach, each accommodation has an outdoor bathtub perfect for resting while staring at the stars. The rooms are designed in a modern rendition of traditional Thai décor. The villas are even more romantic since each has its private pool and, in some cases, direct access to the beach.
The amenities include a peaceful spa, a library, a gift shop offering authentic Thai handicrafts, and a small but well-equipped fitness center where guests can burn those extra calories.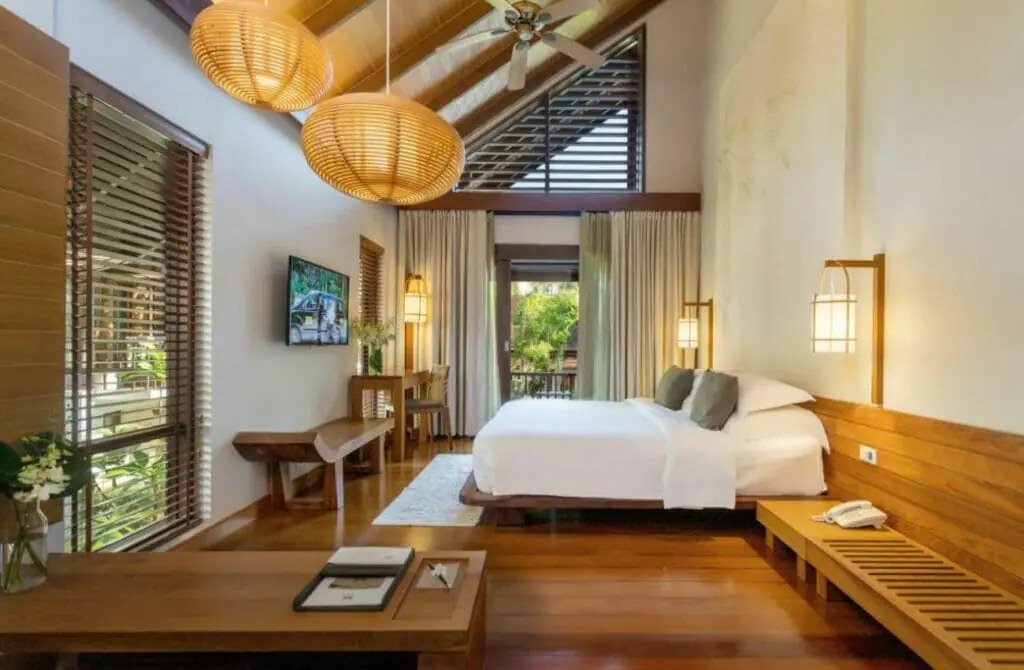 Railay Princess Resort & Spa ☆☆☆☆
The Railay Princess Resort & Spa is in Krabi, surrounded by the luscious flora and high cliffs, so visitors get an unimpeded view of the natural world. The hotel lies on the magnificent Phra Nang Cave beach, which is generally regarded as one of the most beautiful beaches in the vicinity.
The overall feel of the neighborhood is lively and laid-back, with just the necessary bit of urbanization to keep things interesting without being unduly raucous or sleazy.
The rooms are all reasonably large and feature a straightforward contemporary look. Every one of them has an adequately big patio that often overlooks some stunning countryside. Everything is immaculate, and the degree of comfort is great, which is a testament to the resort's employees' helpfulness and efficiency.
The hotel's spa is one of the most peaceful locations, owing to its open-air massage beds overlooking Railay's stunning environment. There is also a charming restaurant with stunning views and a small fitness center with two pieces of cardiovascular equipment and a weight rack. You may choose between two swimming pools, one offering a stunning ocean view.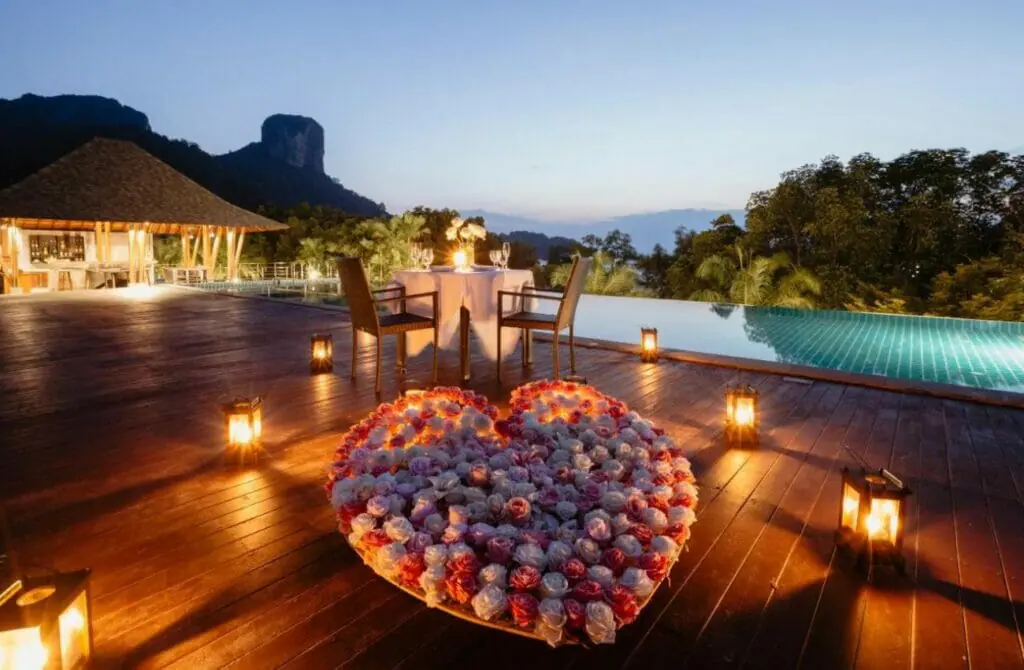 Holiday Inn Express Krabi Ao Nang Beach ☆☆☆☆☆
This Holiday Inn Express, Krabi Ao Nang Beach, is located on the Noppharat Thara beach, which is noted for its tranquility and beauty. This means it is close to all of Ao Nang's bars, restaurants, and markets while keeping a quieter and more laid-back attitude than the resorts situated directly on Ao Nang Beach.
The gay-friendly resort in Krabi itself is ultra-modern, with all facilities that are spotlessly clean and up to date.
The core of this property has large groomed grounds and a central swimming pool ideal for both water play and swimming lengths. Other useful services at this hotel include a self-service laundry room, a small but well-equipped gym with cardio and weight-lifting equipment, and a full bike-friendly service that includes rental, cleaning, and more.
The apartments are modernly equipped, with a Sino-Portuguese design referencing the trade history in Southern Thailand. Each has a balcony that overlooks the garden or the pool and offers beautiful views in both directions.
The beds in each room are comfy, and the rooms have additional wonderful amenities such as tea and coffee-making equipment. Breakfast is included in the price of each hotel and offers a wide range of delicious options.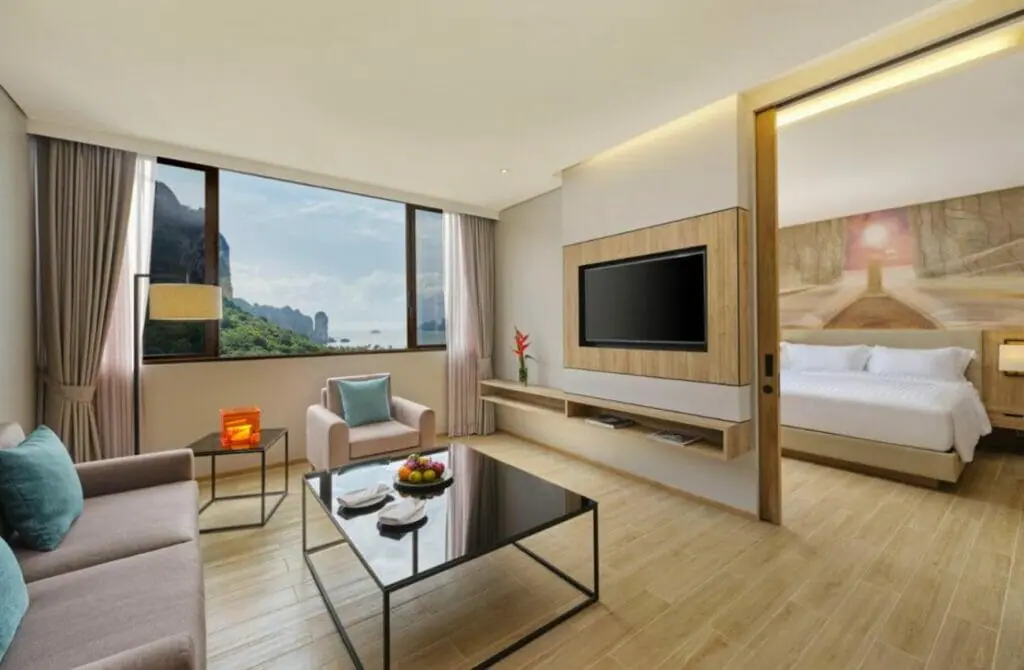 Gay Nightlife in Krabi, Thailand
Krabi's nightlife is calmer compared to other renowned Thai beach destinations such as Phuket, Koh Samet, and Koh Phangan. The fact that this is the case does not suggest that those looking for a good time will be unable to find it here.
You will probably spend some time at Ao Nang since it is the key transit hub for the surrounding region and Krabi's most popular party destination. Railay is even more relaxed than Ao Nang, making it an excellent choice for visitors who avoid bars and dancing.
Exploring the gay and gay-friendly nightlife in a new city can be one of the most exciting and rewarding experiences while traveling – and Gay Krabi is no exception. Not only will you have the opportunity to meet new people and make friends, but you'll also get a taste of the local culture and learn more about the city's LGBTQ+ community.
Going out and experiencing the queer and queer-friendly nightlife in a new city can also be a great way to break out of your comfort zone and try new things. Whether dancing the night away at a gay club or mingling with locals at a gay-friendly bar, you'll have the chance to make memories and create lasting connections.
So, don't be afraid to step out of your comfort zone and explore the gay and gay-friendly nightlife in Krabi. You'll be glad you did!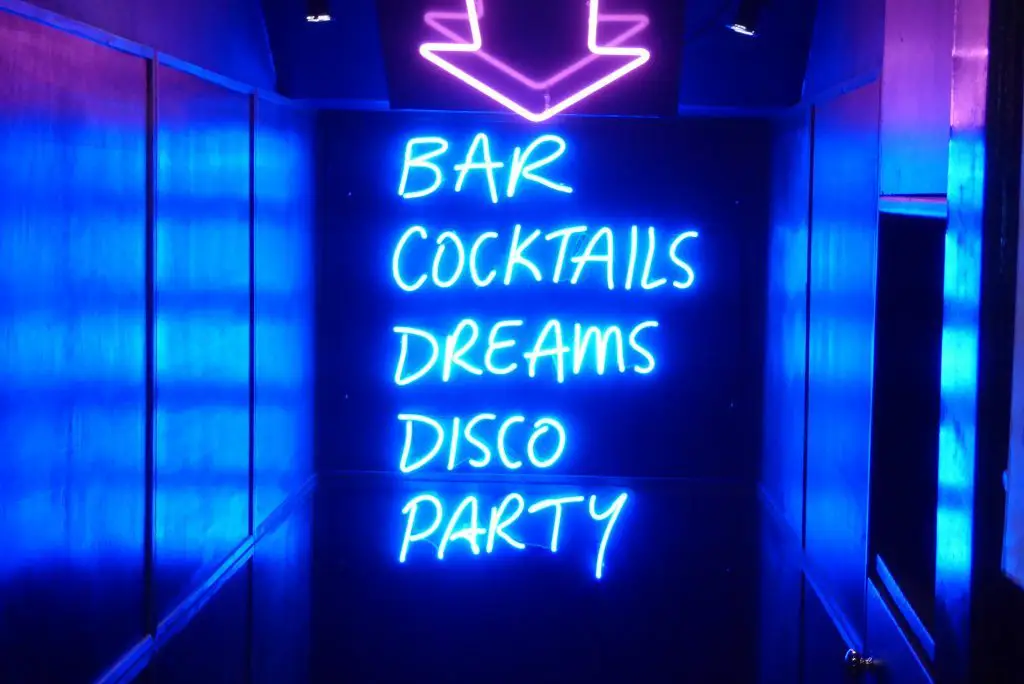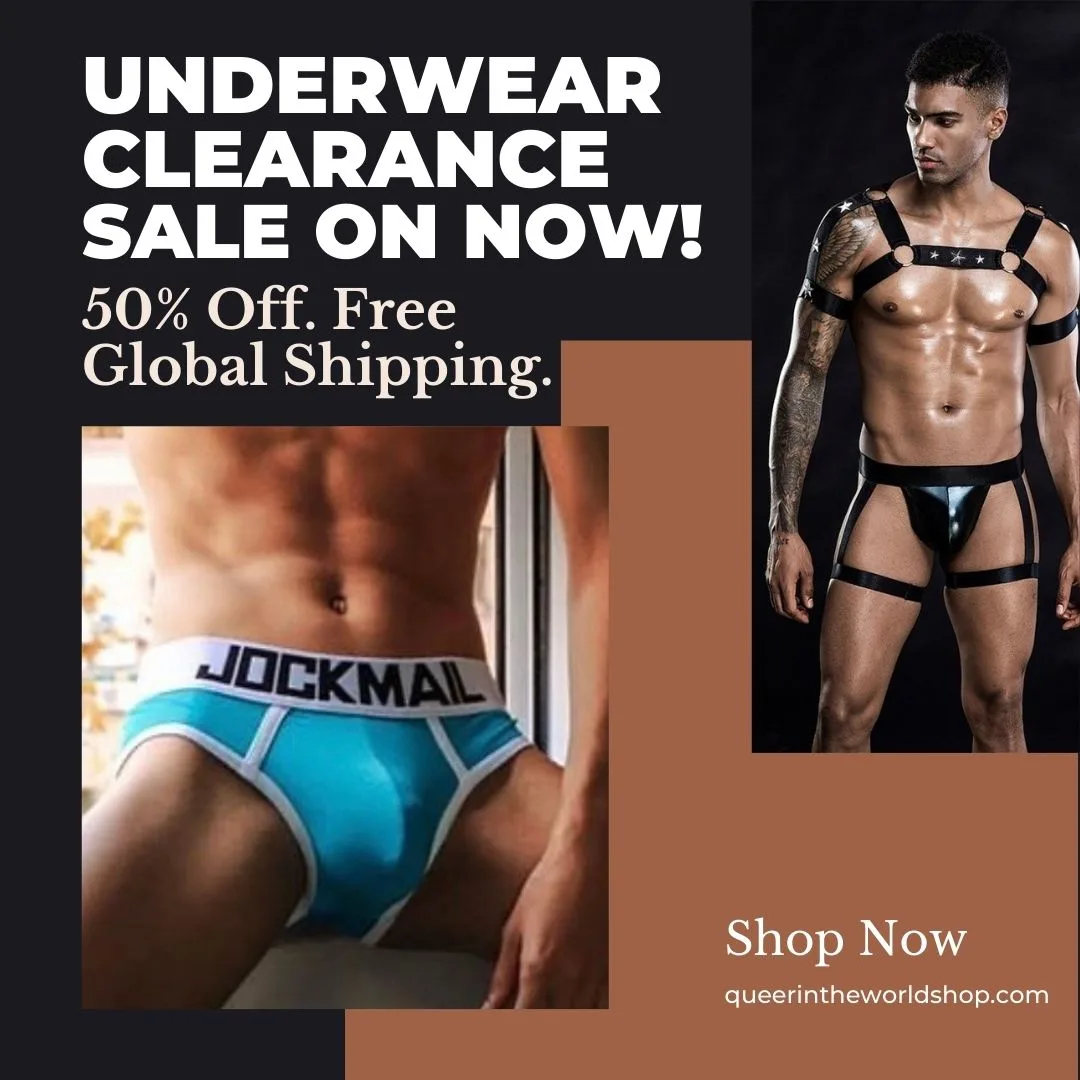 Gay-Friendly Bars and Clubs in Krabi, Thailand
While traveling, it is often assumed that if residents visit a region, it must be pleasant. It is certainly true of the Factory Beer Garden. It is a large open-air bar with rustic wooden furniture and tools on the walls to create a factory-like atmosphere and live music playing in the background. During weekends, it is often fairly crowded.
Since it is also attached to a restaurant, it is an ideal alternative for individuals who are hungry while drinking. Because of the combination of an open-air bar on a warm night, cold drinks, and live music, it's a fantastic place to let your hair down and have a good time.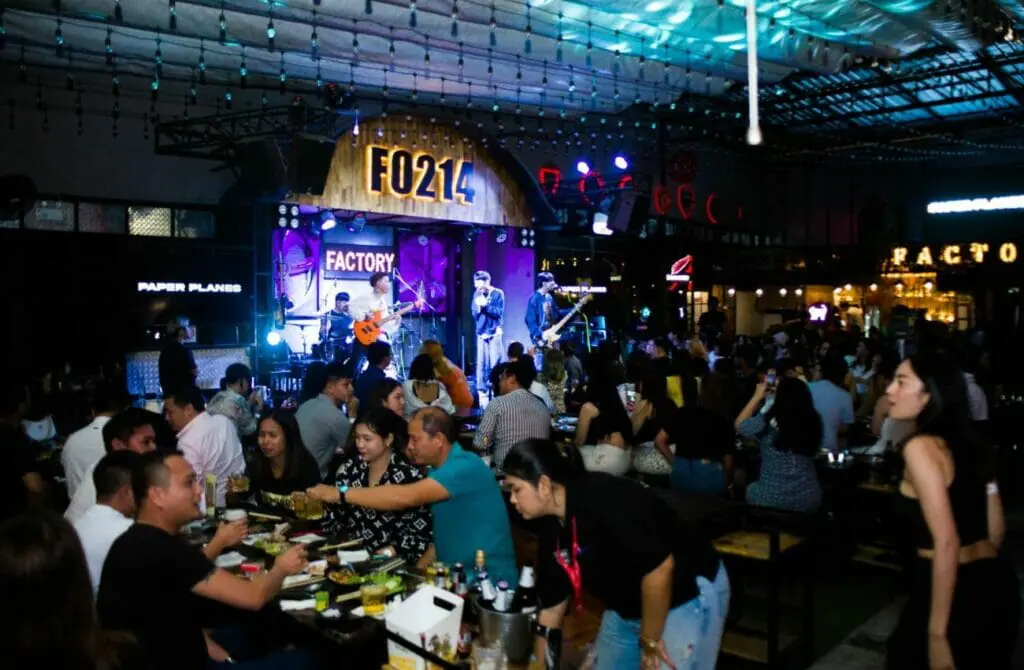 Reggae bars are popular in South East Asia for some odd reason, and Arty's bar captures the classic, laid-back mai pen rai, no-worries attitude better than most competitors. At Arty's, the emphasis is on simplicity. If you sit on the floor, cushions are available, and the drink selection will not leave you scratching your head.
The individuals working behind the bar are eager to drink and discuss with you, and several guitars and ukuleles are demanding to be played. There aren't many locations in Krabi where you can grab a drink with a more delightful ambiance than Arty's Pub, whether due to reggae music playing over the speakers or skilled locals doing a live performance.
Chang Bar is located on Bangla Walking Street, although it goes against the flow of the neighborhood. It is the most popular club in mainland Krabi, in the heart of Ao Nang's beachfront strip.
It boasts loud music, cheap beverages, and a large dance floor where guests can bust some serious shapes until early morning. Although other nearby pubs provide a similar experience, visiting Chang Bar in Krabi will surely be memorable and pleasurable.
The boxing fights staged at the Reggae Bar in Phi Phi are what make it renowned and well-known all over the globe. The seating arrangement has been constructed, so guests sit around a Muay Thai boxing ring in the center of the room. Guests are urged to wear protective gear and participate in the ring for a medal and a drink bucket.
You are not compelled to fight, and it is quite OK to spectate while sipping one of the venue's many specialized beverages or beers. Whether you choose to wear shorts or gloves, you can be guaranteed that it will be an experience unlike any other.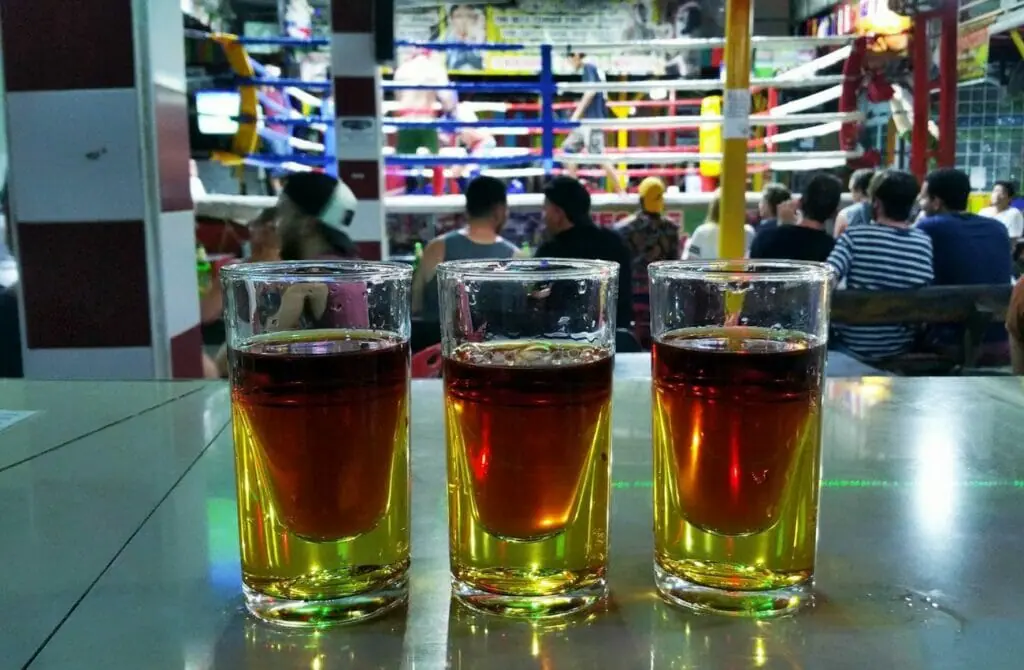 Gay-Friendly Cocktail Bars and Clubs in Krabi, Thailand
Although the island of Koh Phi Phi is unquestionably gorgeous, it is also well-known for being a bit of a party destination. Sunflower Beach Bar provides a happy medium by blending components of all three philosophies, which is where they come in.
Because of the views of the emerald-colored ocean, the tall cliffs, the heavily wooded region, and the wooden furniture that extends out onto the beach, it is one of the best places to have a drink or two. In addition to rooms in case you overindulge, the beach offers activities such as board games, hammocks, and fire shows. You may be able to rest while yet partaking in the party environment.
Hobby Hops just recently started during the 2017 offseason, so it hasn't had much time to make a name for itself, but it has, nevertheless. The mismatched, shabby-chic furnishings has a more Shoreditch, London vibe than a Krabi, Thailand one, and it comes with nice couches to sit on as you immerse yourself in the atmosphere.
It is all set to burst and become the place to be in Krabi Town, so get there first. There will be a wide selection of alcoholic beverages, and a rooftop bar will open in time for peak season.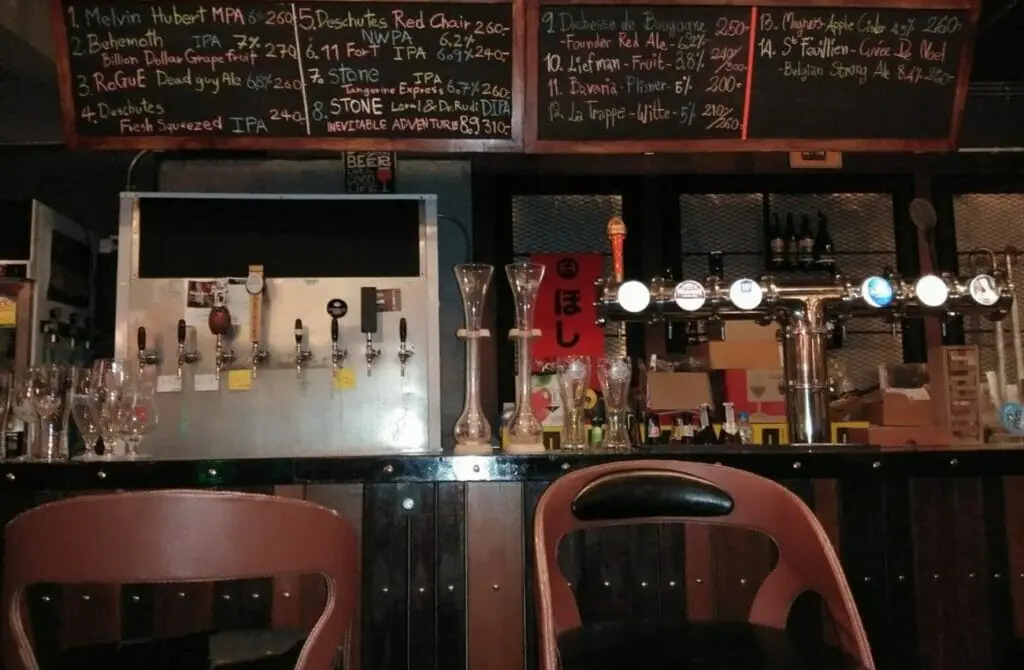 Whether you want to feel at home or spend time with individuals you know well, the Irish Embassy Pub is the place to go. The inside of the pub is furnished with dark wood, and the bartenders and staff are friendly. Although it may seem tranquil and unobtrusive from the outside, once night falls, it is everything but.
There's always something going on, and it's a real hub of activity, which is essential on such a tranquil island like Koh Lanta. This is made possible through regular quizzes, events, food and drink specials, and screens showing the latest sporting events. In keeping with the general Irish vibe, this institution supplies classic Guinness and Irish ciders, crumpets, Sunday roasts, and craic by the barrel full.
The Last Bar received its name from being the last bar on the strip, and it has long been the most popular location to drink in Railay for those who have had the chance to visit. You can witness a Thai boxing match on the beach, eat from a wide selection of cuisines, and see a fire show, all while listening to the sound of the Andaman Sea splashing up against the shore.
The distinctive Thai beach-style wooden furniture and sofas eliminate the need to worry about getting dressed up or looking attractive; instead, the emphasis should be on relaxing and having fun.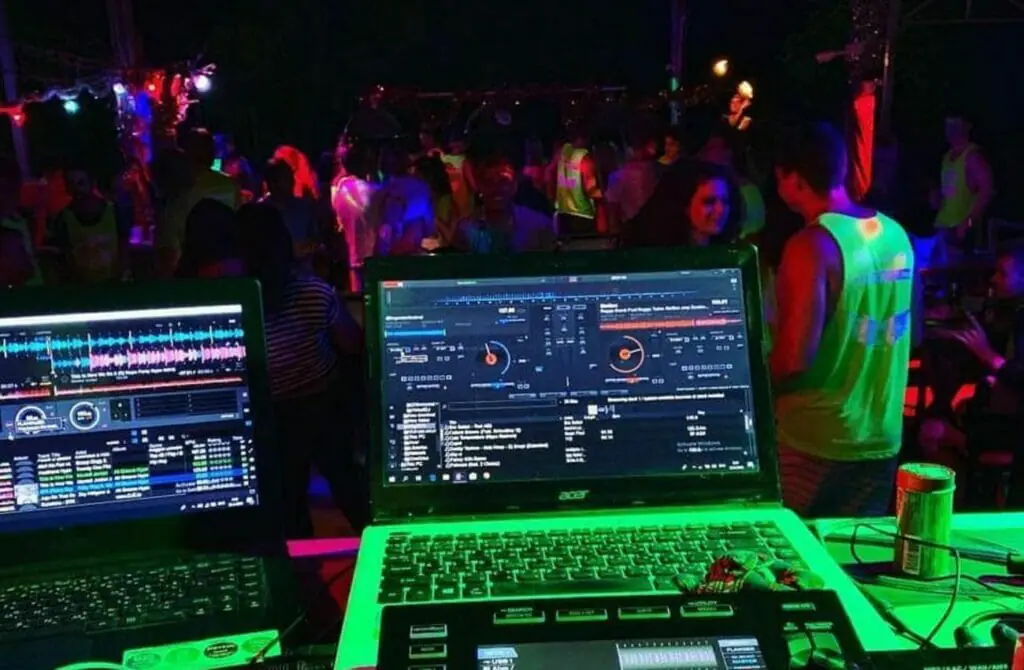 Gay-Friendly Rooftop Bars in Krabi, Thailand
This Aonang rooftop bar is one of the best in the city. It features breathtaking views, imaginative cocktails, and a delicious menu of local and foreign snacks and entrees. Relax on your daybed while admiring the stunning view of the Andaman Sea and the limestone mountains surrounding you. After dark, many glittering stars fill the sky, providing a romantic scene for couples to enjoy together.
You won't mind having a drink or two while feeling the breeze on your face from above K.R Mansion Hotel and looking down at the rushing cars on Krabi's crowded roadways below you. The Rooftop Bar is a popular nightlife destination in Krabi, offering a 360-degree view of the city, live music, fire dance shows, and unusual beverages. They aim to present you with the best nightlife in Krabi, Thailand.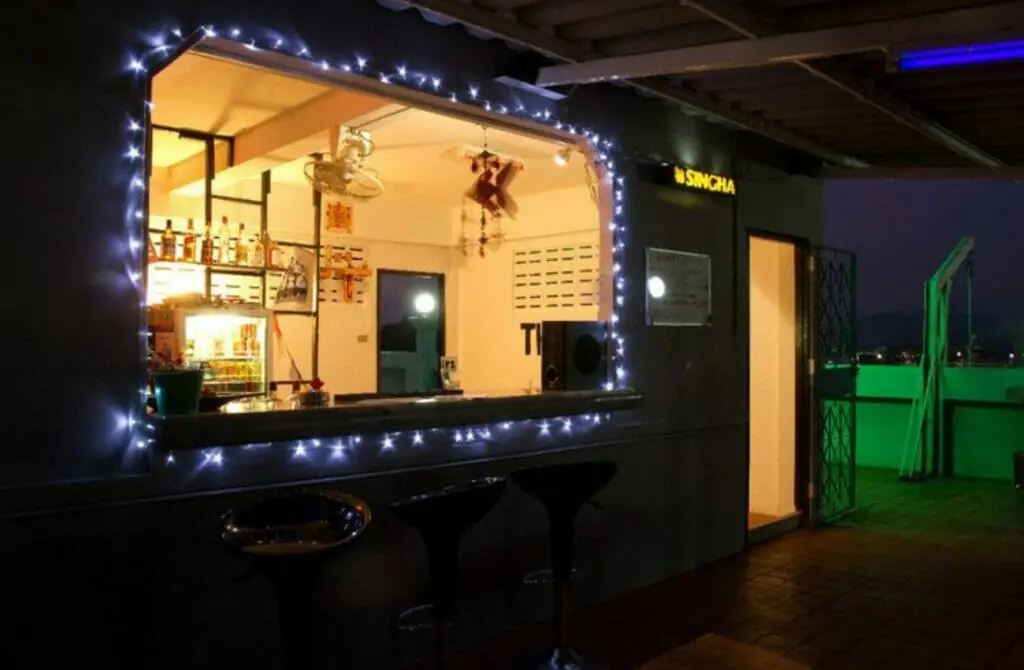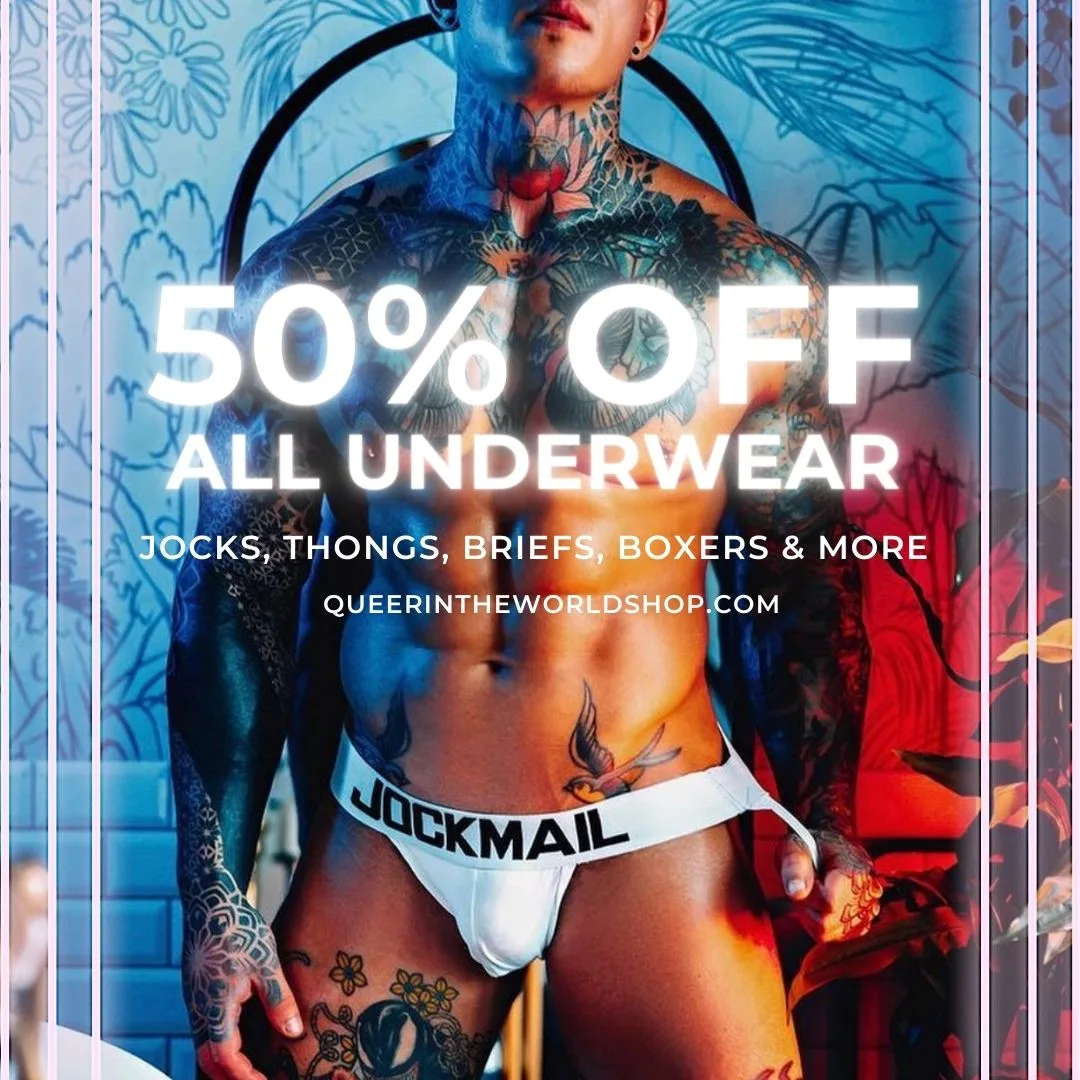 Gay Map Of Krabi
Finding it hard to envisage where everything is in Krabi? Hopefully, this queer-centric map helps where we have marked all the bars, clubs, parties, hotels, saunas, massages, and more will help you stay in the spot best suited to you!