Cabo San Lucas is a renowned tourist resort in Mexico noted for its beautiful natural surroundings and nice year-round temperature. The city, located on the southernmost tip of Mexico's Baja California peninsula, is a fashionable refuge that embraces homosexuals and lesbians. Cabo San Lucas is well-known for its nightlife, beaches, and other water-based activities. This city's gay culture is low-key yet welcoming.
Cabo San Lucas is well-known for its exciting and never-ending nightlife. In recent years, many gay tourists visiting Mexico have turned their focus away from Cancun and Puerto Vallarta, two of the region's more well-known destinations, and toward Cabo San Lucas. Visitors who identify as LGBT have been lured to the region because of the sophisticated lifestyle of beach resorts and diverse activities.
Cabo San Lucas, a popular resort city on Baja California's southernmost coast, is renowned as the "beach capital of the world." Plunge into the alluring blue waters for unusual fish, or cruise along the coast searching for private coves and beaches.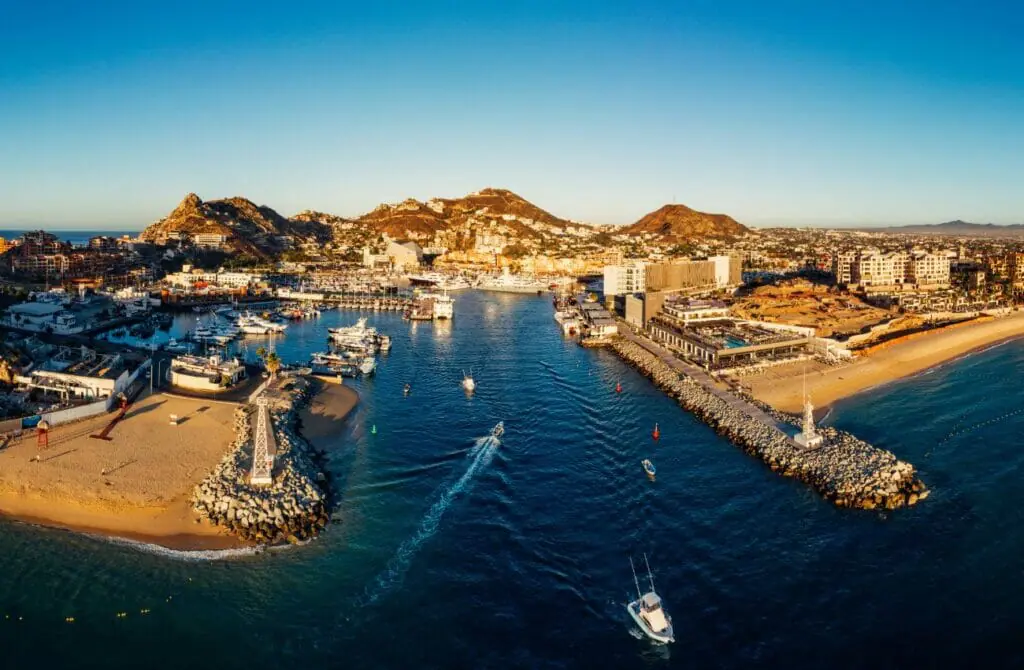 Those searching for an athletic holiday will appreciate exploring the untamed canyons and deserts, while those interested in food may go on a culinary trip and sample Mexico's delectable cuisine. Whether you want a true cultural experience or want to participate in all-night party settings, Cabo provides the right balance of high-end comforts and local customs.
Mexico has significantly improved the rights of LGBT people in recent years, mirroring worldwide trends witnessed in legal systems. Although Cabo San Lucas is not renowned as a hotspot for the LGBTQ community, tourists will discover that the city is quite welcoming to anybody who identifies as LGBTQ and is particularly popular with gay couples.
Sexual activities and behaviors of a sexual nature between people of the same gender are considered legal and permissible in this country. On the other side, public displays of affection are discouraged.
Since Cabo San Lucas is a gay-friendly destination, you can be free to be like everyone else while feeling at ease being yourself with your friends and partners. Gay travelers looking for a more affluent holiday destination are attracted to the sophisticated beach resort culture and varied activities in Cabo San Lucas.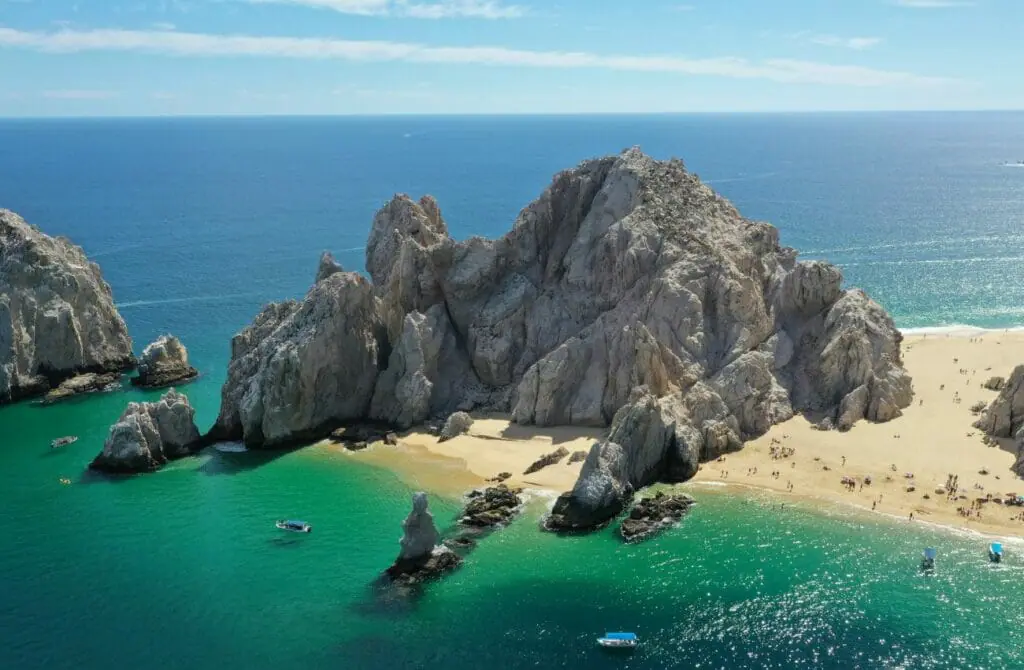 Attractions in Cabo San Lucas, Mexico
As a new visitor to Gay Cabo San Lucas, there are plenty of things to see and do, regardless of your sexual orientation. One of the best ways to experience any new city is to visit some of its most iconic landmarks and attractions, including historical monuments, museums, and art galleries.
We also love gazing at architecture up close, exploring parks and gardens, sampling the local cuisine, visiting local markets, and attending cultural events such as festivals, concerts and shows.
Even as the out-and-proud queer we are, we still love to explore the city and its culture in the same way as everyone else. Doing so allows us to learn more about the city and its people and gain a deeper understanding of the local culture. As such, these are our favorite must-see attractions in Cabo San Lucas.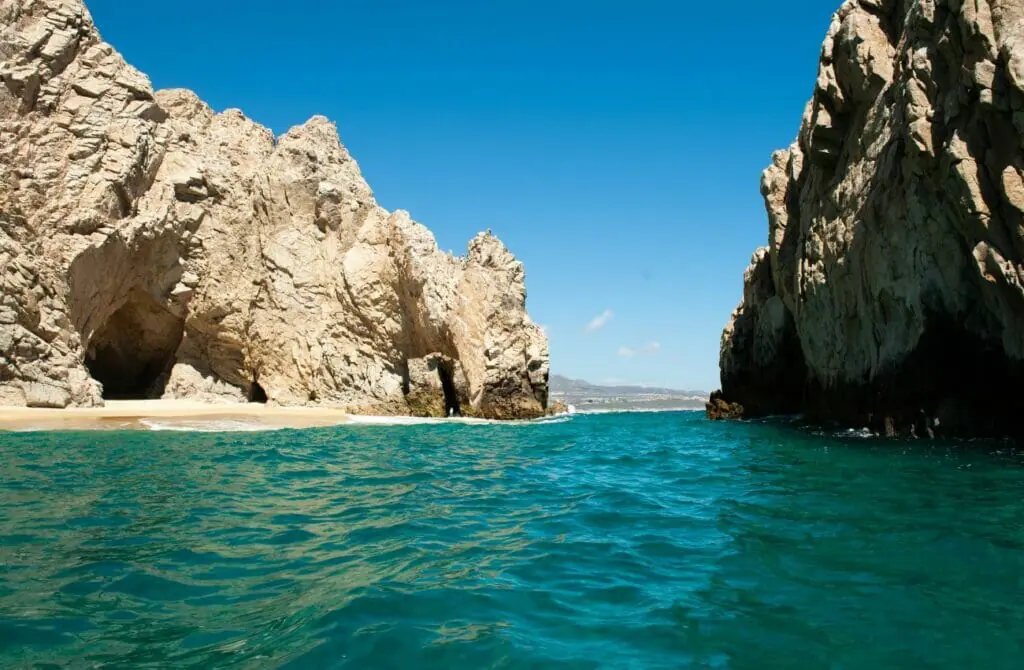 The well-known geological structure known as Land's End may be found near the farthest southern tip of the Baja Peninsula. The tides change here, and the waters of the Pacific Ocean conclude their journey into the Gulf of California.
A boat journey to Land's End, also known as El Arco, is the most entertaining and instructive way to visit the area. There are many different excursions to pick from at the water's edge, each with something special to offer. One thing to remember is that English-speaking guides are not always available on all journeys.
Most of these excursions will last around an hour and take you up and personal with the beautiful sandstone arch that so gloriously frames the horizon. Scooby Doo Rock and the other sea stacks that emerge from the churning ocean are not to be missed among the many other sights.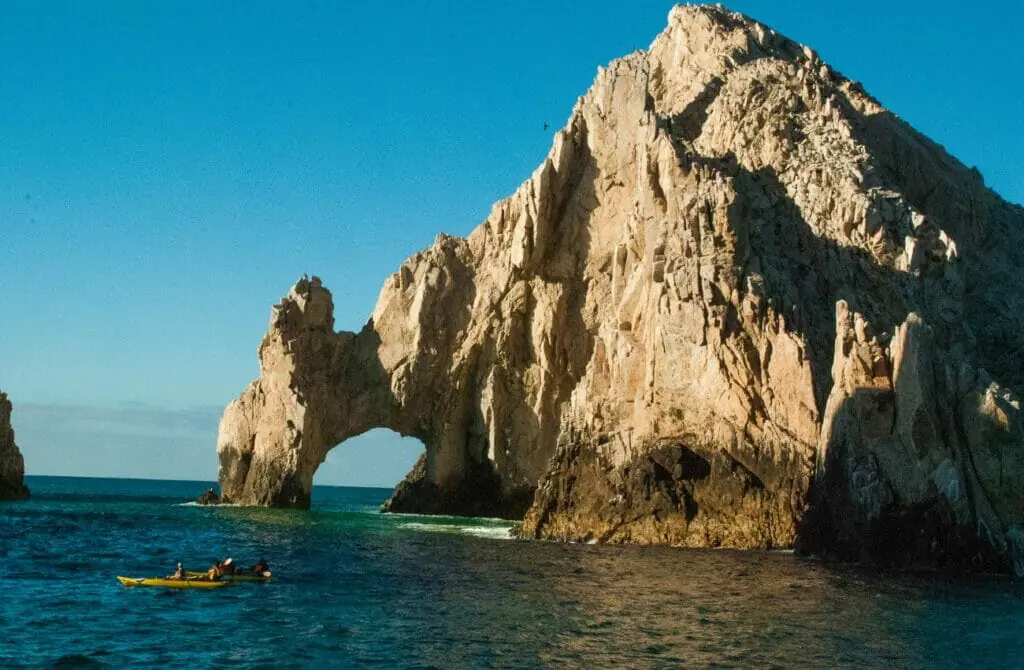 Chileno Beach
Many beaches in Cabo San Lucas are well-known for the vibrant party atmosphere that can be found along the ocean. Chileno Beach is the spot to go if you want to spend a more peaceful day by the ocean. Pack your belongings and go there.
Where we are, the lake is incredibly quiet and wonderfully clear. It is a popular snorkeling location, and those who visit will have the chance to witness schools of tropical fish up close. Snorkelers won't have to go far from shore since the clarity in the water will be excellent.
They will be able to see a large region. Chileno Beach's tranquil ambiance is evocative of the sea. Since there are no loud venues, you are free to rest and create your entertainment. Conversely, this implies that you must bring your food and drink to the gathering.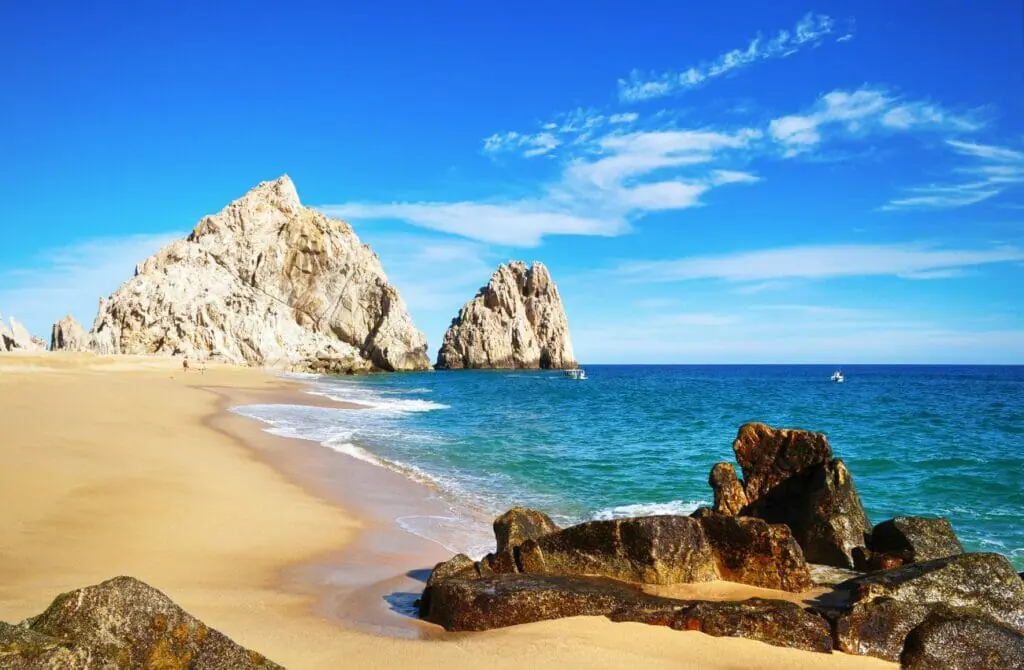 Todos Santos is an excellent day trip location if you like the arts. The Sierra de la Laguna mountain range lies concealed behind the town, contrasting the seaside lifestyle. However, the neighborhood is beautiful but different than the beach.
The original Hotel California, which inspired the Eagles' song "Hotel California," is the main reason for the town's fame today. You may stay in this world-famous resort for one or two nights or pay a visit and meander among its cafés and other attractions.
Individuals with a passion for fine art will enjoy exploring the many galleries and visiting the Professor Nestor Agundez Martinez Cultural Center, which allows visitors to immerse themselves in history. Although Todos Santos remains a hidden gem, it includes a variety of little beaches and unique experiences in the region. As a consequence, you may not encounter too many tourists while exploring.
The Marina
The Marina is the city's major economic sector, with expensive boats, restaurants around the lake, and a vibrant promenade. The beachfront promenade is bordered on all sides by brilliant orange buildings that hold local, national, and even international retail brands. They are situated in the Puerto Paraiso Mall and the Luxury Avenue Mall, both shopping malls.
The area between the two retail malls is densely packed with restaurants and bars from which to watch the expensive ships come and depart. The greatest way to get up and personal with the wonderful sailing sailboats and motorboats is to stroll along the water's edge. This is also the starting point for many ocean-going adventures, ranging from scuba diving to whale watching.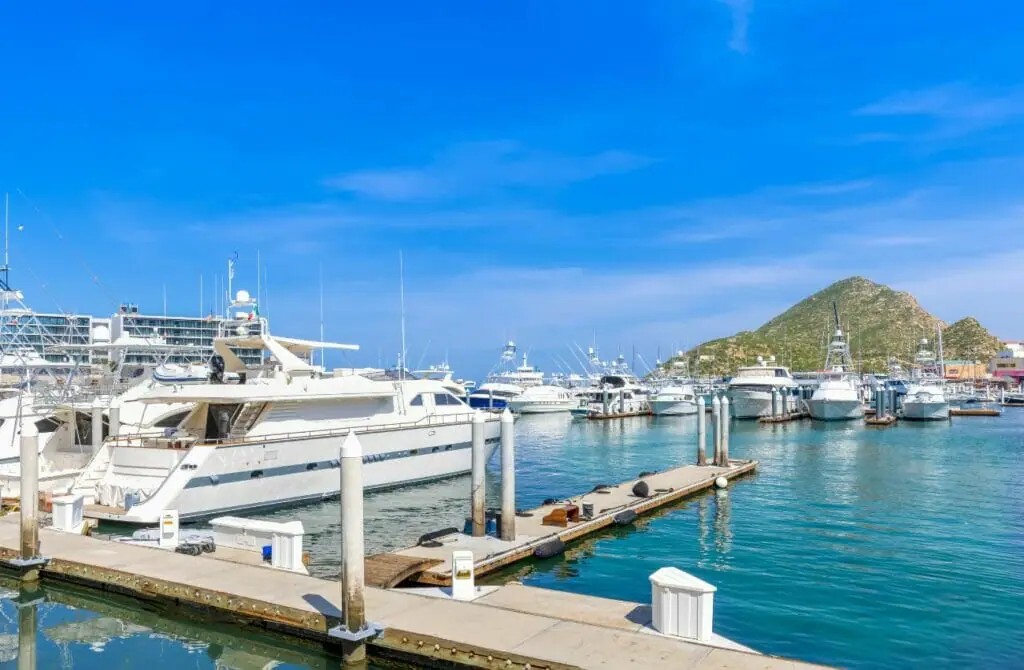 You might easily spend a whole week sunbathing at one of the several surrounding beaches. To appreciate the magical seas surrounding Cabo San Lucas, you must visit the Cabo Pulmo Marine Sanctuary.
Divers and snorkelers may discover a beautiful underwater world teeming with more than 300 tropical fish swimming in and out of a gorgeous coral reef. There's also a possibility you'll encounter sea turtles, tiger sharks, and eels.
Unsurprisingly, this natural environment has been dubbed the "Aquarium of the Earth." October and November are great for a trip since the water temperature is comfortable, the currents are mild, and the visibility is superb.
Iglesia De San Lucas
You may anticipate spending much time in Cabo San Lucas relaxing on the beach. Yet, several notable historical monuments spread across the city are well worth a visit. The Church of San Lucas is a superb example of this approach.
The majestic tower, the Church of Saint Luke, was built in the early 18th century. The church's gorgeous façade, a remarkable example of Spanish colonial architecture, has stone archways leading to the interior and two bell towers as old as the church.
The Iglesia de San Lucas area used to be a picturesque plaza. The plaza has been refurbished, and due to the inclusion of restaurants and shops, it now has a bustling atmosphere.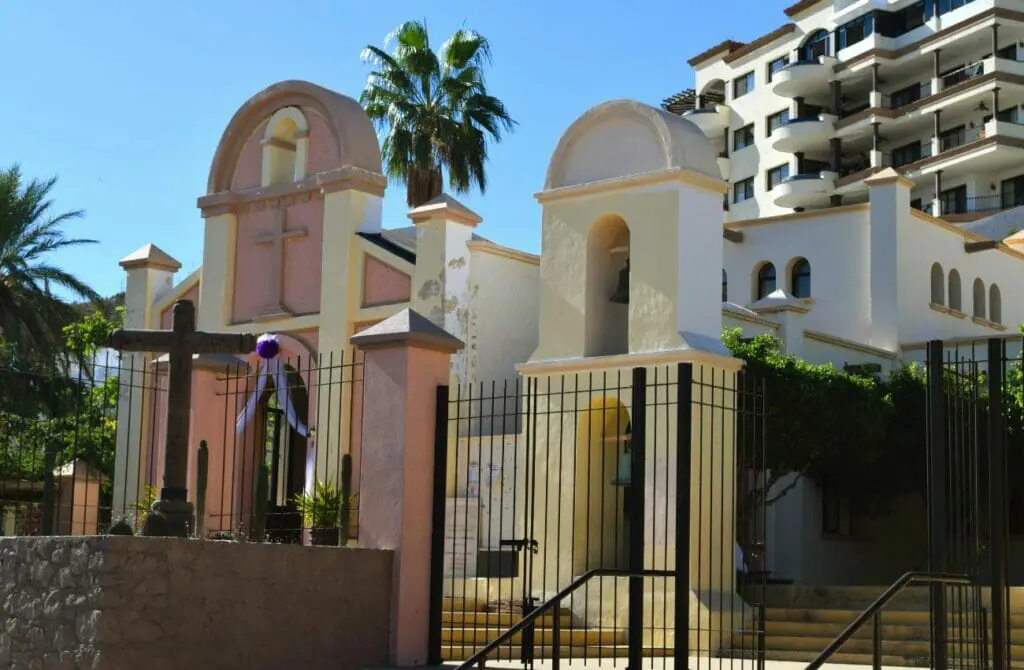 Playa Del Amor & Playa Del Divorcio
Rocky outcrops separate two beaches with golden sand at Land's End. Playa del Amor, also known as Lover's Beach, is a beach that overlooks the calm Sea of Cortez and is thought to represent the beginning of a new passionate engagement. Playa Del Divorcio, also known as Divorce Beach, is situated at the other end of the beach and is exposed to the Pacific Ocean's harsh waves.
Both are beautiful, but Beach del Amor is more popular since it has better swimming conditions and allows tourists to observe sea lions lazing in the sun. The powdery sand and the baby blue water you may wade in will provide you with a magnificent up-close picture of the majestic Lands End monument.
Since no roads go to these beaches, they can only be reached through the Sea of Cortez. Visitors may take a water taxi or paddle over from Medano Beach alone.
Playa El Médano
El Medano is the busiest beach in town, thanks to the all-inclusive Breathless resort, which is only open to adults. Even if you're reading a page-turner under an umbrella on the beach, you can't help but get immersed in the action since nothing stops occurring here.
Several beachgoers, who are just half-clad, can be seen wandering between the boiling water, the sandy coast, and the many seaside drinking locations. While guests aren't relaxing on the beach, sipping colorful cocktails, and soaking up the sun, they indulge in one of the many beach activities.
Jet skiing, kayaking, high-speed tubing, and parasailing are among the sports available in Playa El Medano, located high above the Gulf of California.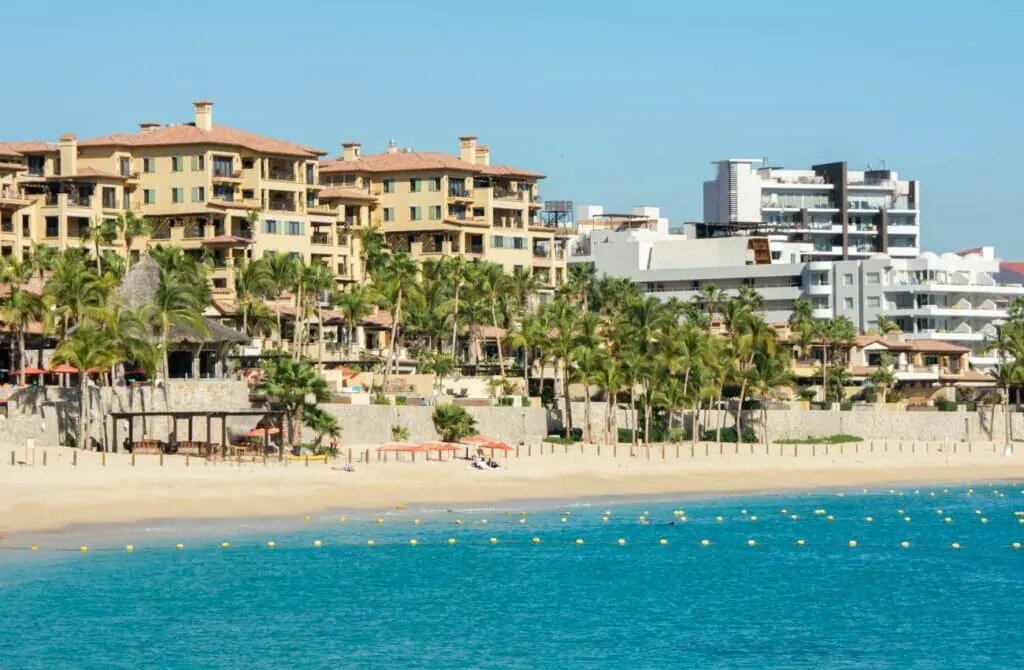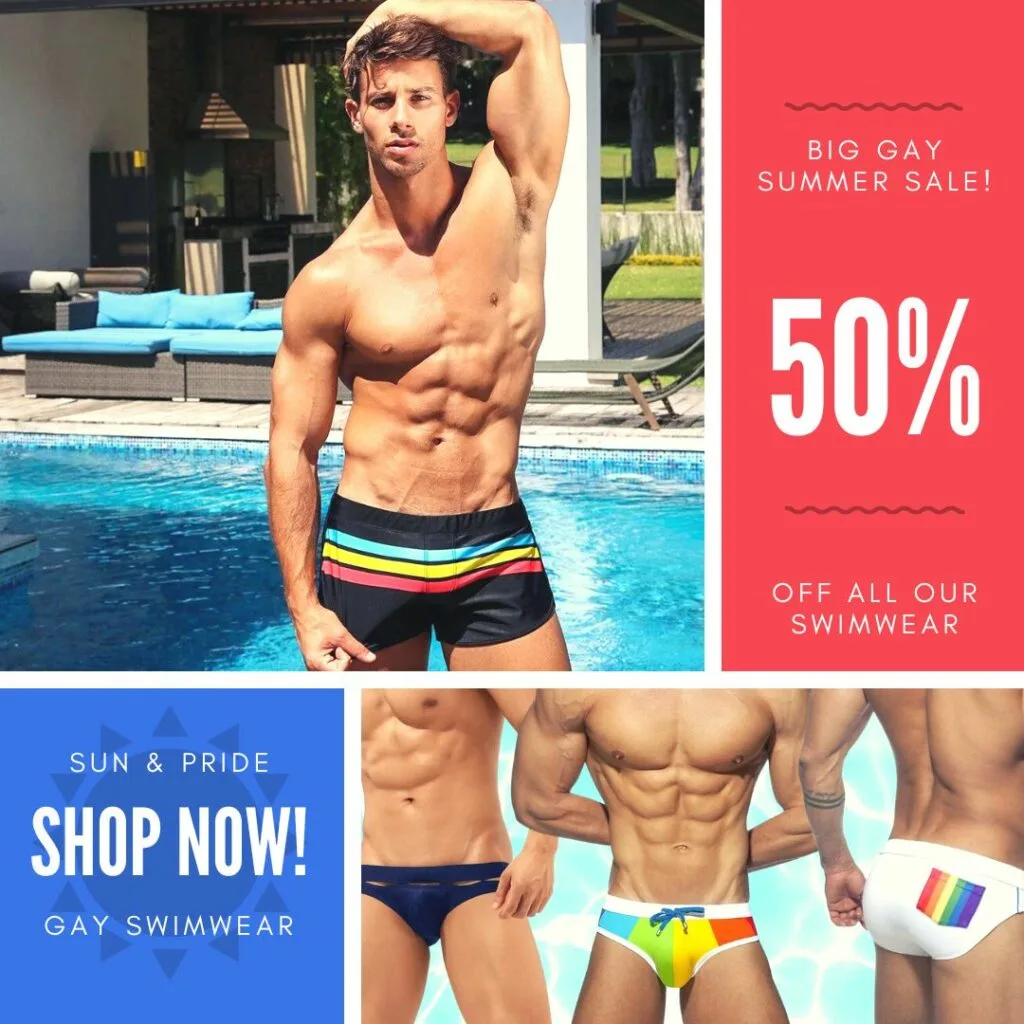 Santa Maria Beach
Santa Maria Beach, Beach del Amor, and Playa El Medano are famous beaches. One is recognized for its ethereal allure, while the other is noted for its loud atmosphere. On the other hand, a day at Santa Maria Beach is a terrific opportunity to get away from the crowds and enjoy the gorgeous scenery.
About twenty minutes northeast of Cabo San Lucas will take you to the beach. It is in a safe harbor frequented by sailing boats such as yachts and catamarans. The golden beach is flanked on all sides by golden sandstone cliffs that contrast sharply with the electric blue ocean.
The Santa Maria beach is situated inside a marine sanctuary, making it ideal for snorkeling with various fish, coral, and even the odd sea turtle.
There is no shortage of intriguing activities in and around Cabo San Lucas and the neighboring region. Ziplining will undoubtedly be one of the most memorable experiences. The three major firms planning and executing this experience are Canopy Costa Azul, Cabo Adventures, and Wild Canyon Adventures.
The zipline at Canopy Costa Azul focuses on family pleasure, taking you over a huge desert canyon. Each other adventure park has its twist on the thrilling sport. Cabo Adventures' stunning course features rappelling, an adrenaline-pumping Commando Bridge, and six exciting zip lines. Wild Canyon Adventures offers a variety of interesting activities, including ziplining.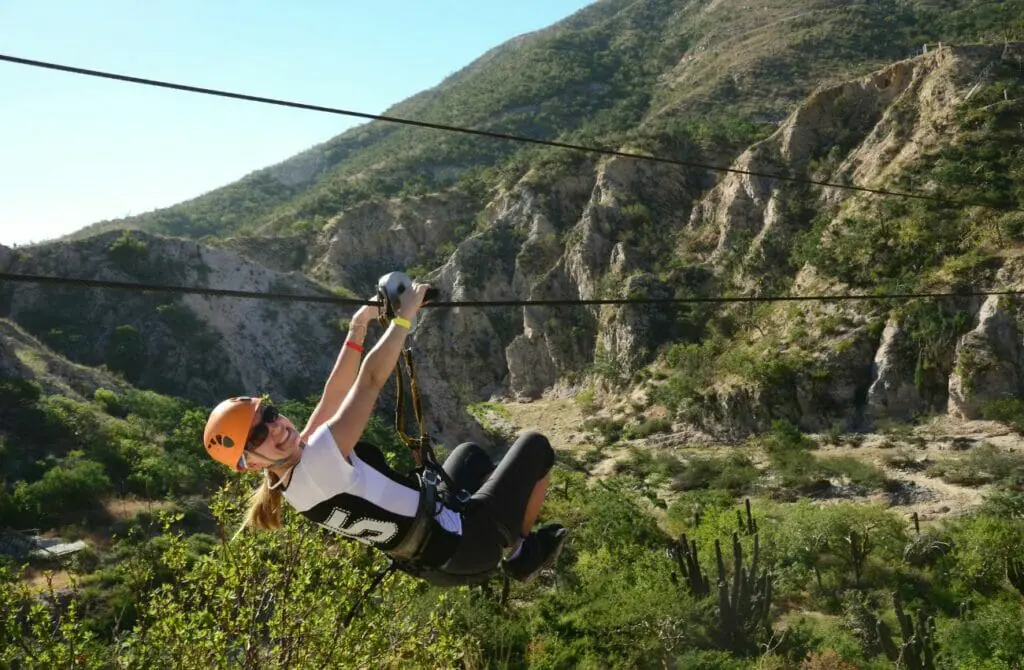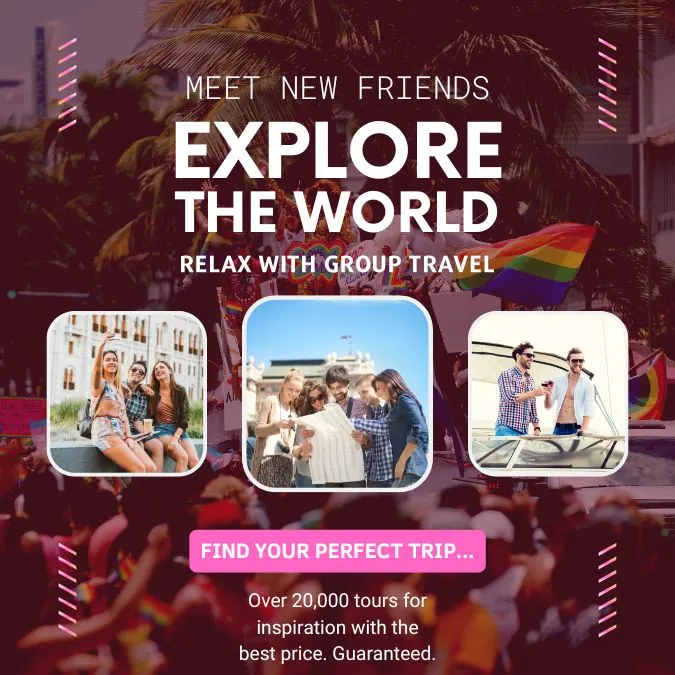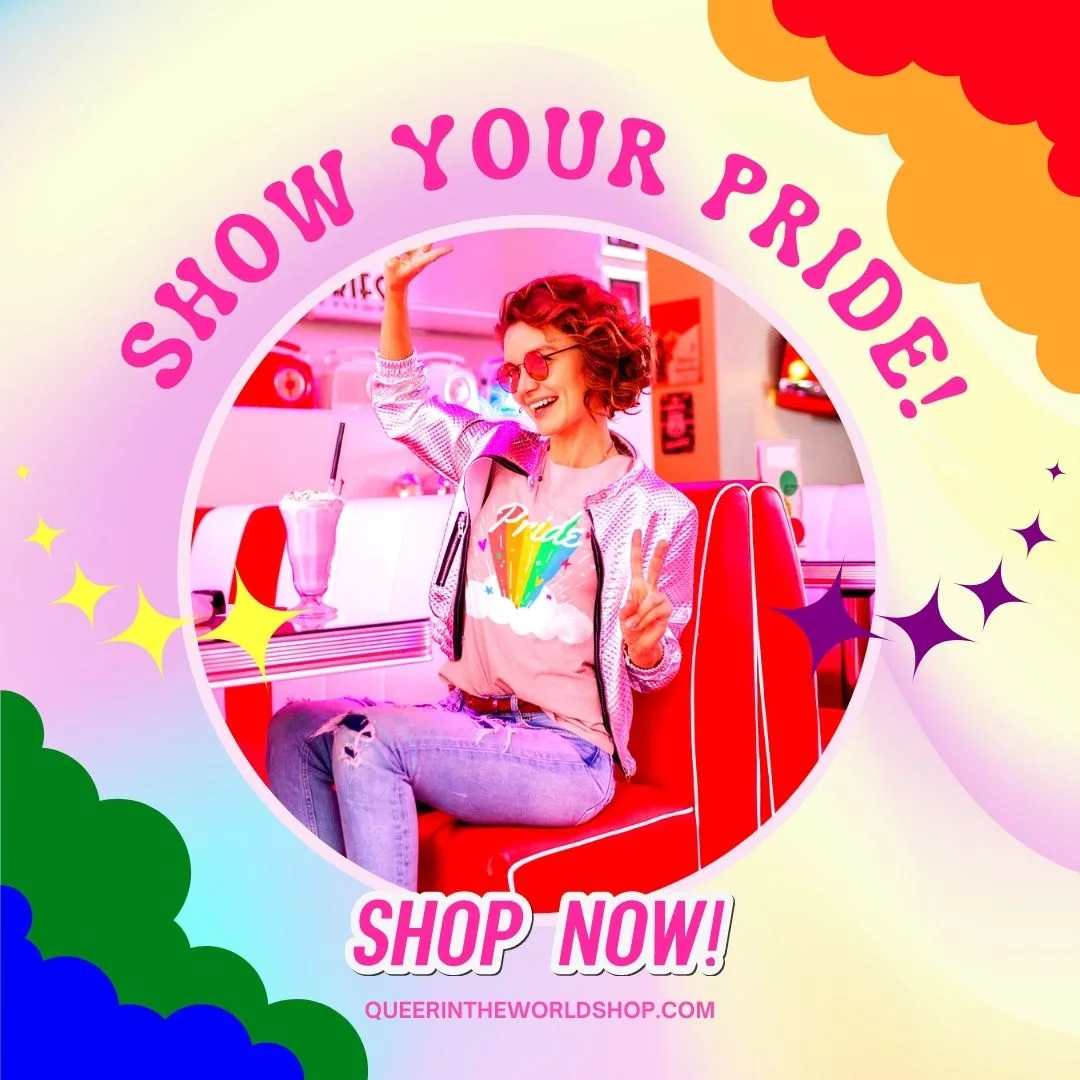 Gay-Friendly and Gay Hotels in Cabo San Lucas, Mexico
Being gay-friendly accommodation means that the establishment is welcoming and inclusive to guests who identify as LGBTQ+. This can include, but is not limited to, having policies and practices that demonstrate a commitment to creating a safe and inclusive environment for LGBTQ+ guests, such as non-discrimination policies and providing support and resources for LGBTQ+ travelers.
Some gay-friendly accommodations may also provide amenities specifically catering to the LGBTQ+ community, such as rainbow flags or literature about local LGBTQ+ events or resources. Furthermore, gay-friendly accommodations may be located in an area known for being LGBTQ+ friendly.
While Cabo San Lucas does not have any specifically gay hotels or resorts, these are the most fabulous and pro-actively gay-friendly hotels in Cabo San Lucas. There are also hundreds more hotel and hostel options in Cabo San Lucas if none of these suit your desired budget, facilities or area – but these are the best hotels according to other gay travelers and us.
Whatever your needs are, Cabo San Lucas has you covered.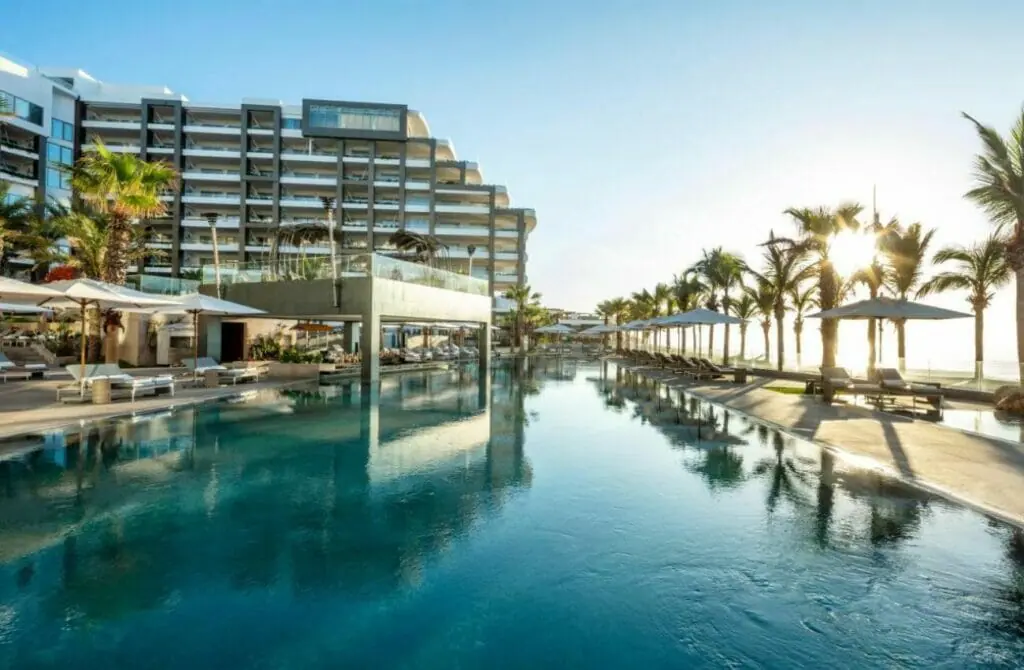 Garza Blanca Resort & Spa Los Cabos ☆☆☆☆☆
The Garza Blanca Resort & Spa Los Cabos is a five-star hotel in Cabo San Lucas. The resort ensures that visitors to the city are completely comfortable. The resort goes above and beyond to guarantee that its guests enjoy a joyful and quiet stay by providing a wide range of vital facilities and services. This goal is partly met by the hotel's efforts to guarantee that its workers are friendly and helpful.
There are several interesting activities available at this resort for tourists to partake in. During the day, you may take a stroll to the outdoor swimming pool and enjoy swimming while admiring the wonderful natural nature surrounding the resort. There is also a fully-equipped fitness facility accessible for those who want to work out and burn extra calories.
This resort's rooms were designed with the highest degree of elegance and convenience for its guests. This place is ideal for the night after a long and interesting day since the rooms give the ideal circumstances for a refreshing night's sleep. It would be difficult to resist the urge to spend the whole day lying on the beautiful bed provided by the suite.
Every morning, visitors are given the choice of a complimentary à la carte, continental, or Full English/Irish breakfast, relieving them of the responsibility of preparing breakfast on their own. You will also find a restaurant at the hotel that provides Mexican, Steakhouse, and Asian cuisine, allowing you to treat your taste buds to the satisfaction they deserve.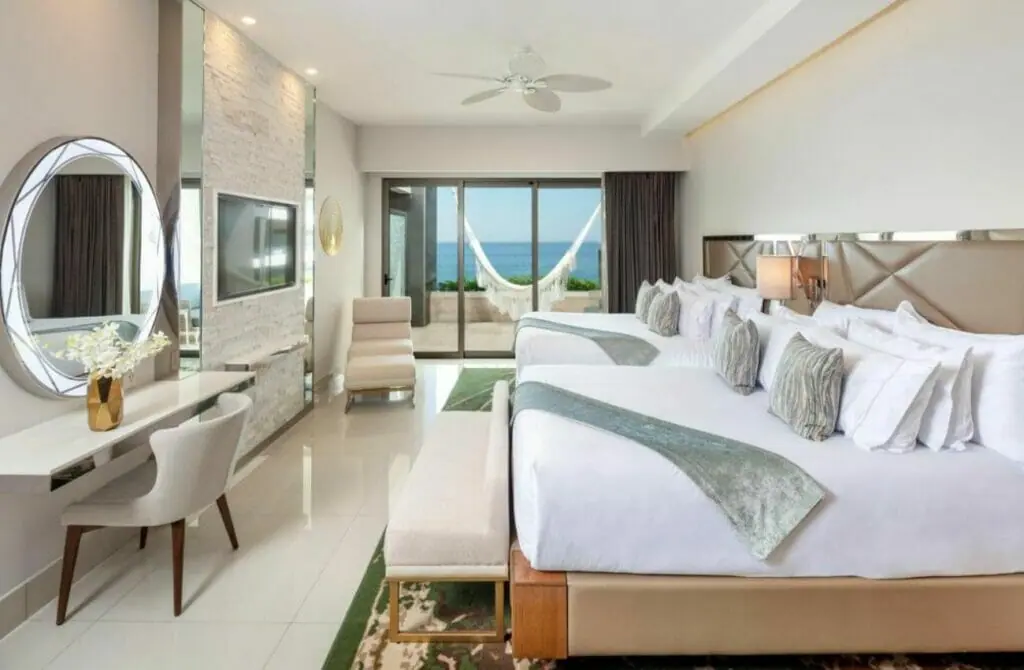 Hacienda Beach Club & Residences ☆☆☆☆☆
The Hacienda Beach Club & Residences is one of the most elite five-star hotels in Cabo San Lucas, located in a guarded and privileged enclave in the city's center.
The remarkable architectural design that was meticulously crafted will take your breath away as soon as you pass through the resort's entry doors. You may also expect to be greeted warmly by a friendly staff of knowledgeable workers who are always pleased to answer any questions.
You will never run out of fascinating things to do at the resort. Guests are invited to unwind and cool down in the outdoor swimming pool. By visiting the resort's spa, you can also give your skin the attention and care it deserves. Moreover, each private balcony of the resort's villas is completely furnished and boasts spectacular views of the surrounding region.
Each room has a spacious bed, offering visitors a restful night's sleep. Visitors to the Hacienda Cocina y Cantina restaurant may experience food and drinks from local and other cuisines. Visitors staying at the resort may rest with a drink after swimming or sit and watch the other guests enjoy the pool.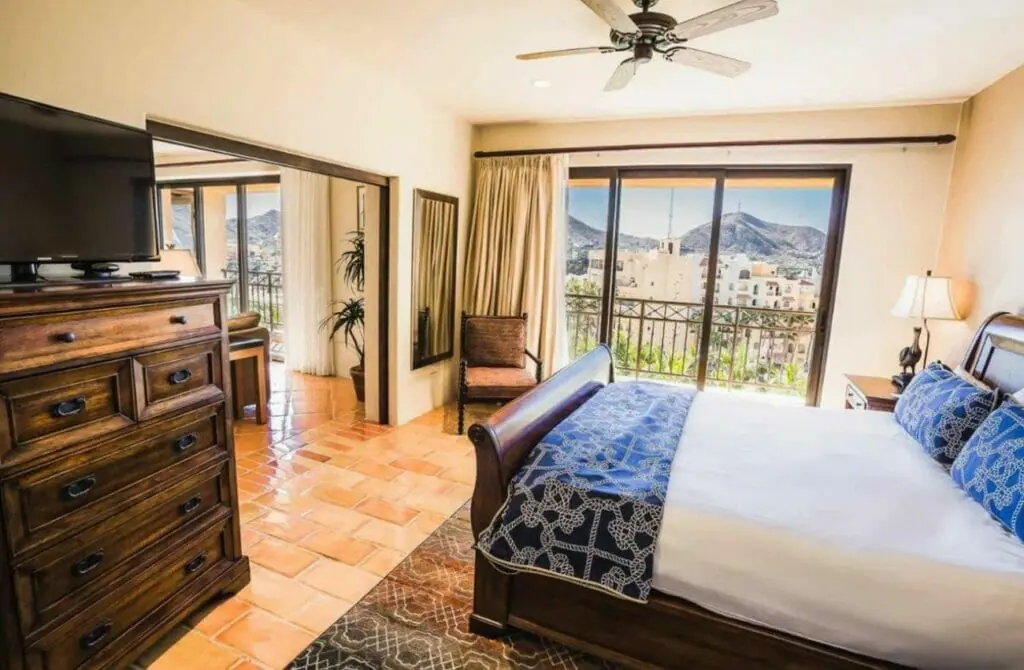 Pueblo Bonito Montecristo Luxury Villas – All Inclusive ☆☆☆☆☆
One-of-a-kind luxury property in Cabo San Lucas, Mexico, is only offered to a select few. As soon as you set foot in the flat, you will be stunned by the stunning surroundings and ocean views. Although this resort is exquisite, it is regarded as one of the most cost-effective hotel options accessible in the city for gay travelers.
The Pueblo Bonito Montecristo Luxury Villas provides a relaxing environment where guests can unwind, feel at ease, and start conversing with locals and other tourists, including LGBT travelers. These are villas with infinity pools and spectacular views of the Pacific Ocean.
The apartment's rooms have been designed with guests' requirements in mind to ensure they have access to all the basic facilities required for a pleasant stay. Each lavish three-bedroom villa offers a hot tub, a fully equipped kitchen, and a furnished balcony.
In the evening, guests may go onto the balcony to enjoy the spectacular view of the setting sun while sipping their favorite beverage. Surprisingly, the rooms each include a fireplace if the outside air is unusually chilly.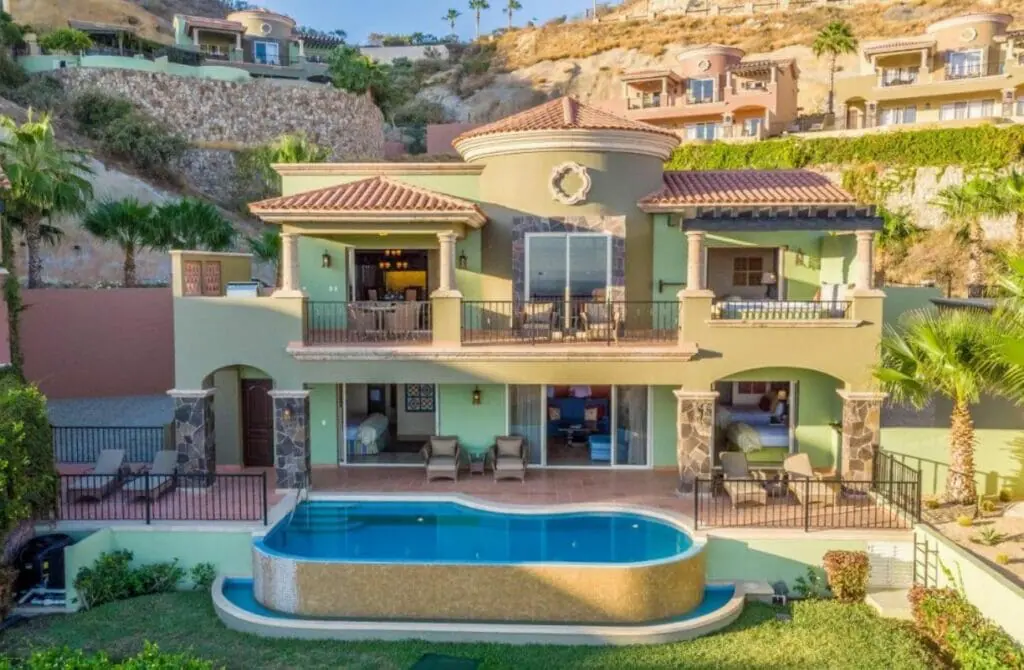 Gay Nightlife in Cabo San Lucas, Mexico
It's no secret that Cabo San Lucas' beaches and desert environment are among the most beautiful in the world. Still, many tourists are astonished to discover that the city's nighttime culture is just as thrilling and active as its other attractions. Cabo San Lucas' nightlife scene is often regarded as one of the greatest in the world.
It is a party destination for travelers worldwide who come to have a good time and let their hair down. This coastal city is home to some of the country's most upscale nightclubs, making it a favorite destination for its high-profile partygoers. This city has a vibrant atmosphere because tourists and inhabitants come together to enjoy the nightlife till morning.
Exploring the gay and gay-friendly nightlife in a new city can be one of the most exciting and rewarding experiences while traveling – and Gay Cabo San Lucas is no exception. Not only will you have the opportunity to meet new people and make friends, but you'll also get a taste of the local culture and learn more about the city's LGBTQ+ community.
Going out and experiencing the queer and queer-friendly nightlife in a new city can also be a great way to break out of your comfort zone and try new things. Whether dancing the night away at a gay club or mingling with locals at a gay-friendly bar, you'll have the chance to make memories and create lasting connections.
So, don't be afraid to step out of your comfort zone and explore the gay and gay-friendly nightlife in Cabo San Lucas. You'll be glad you did!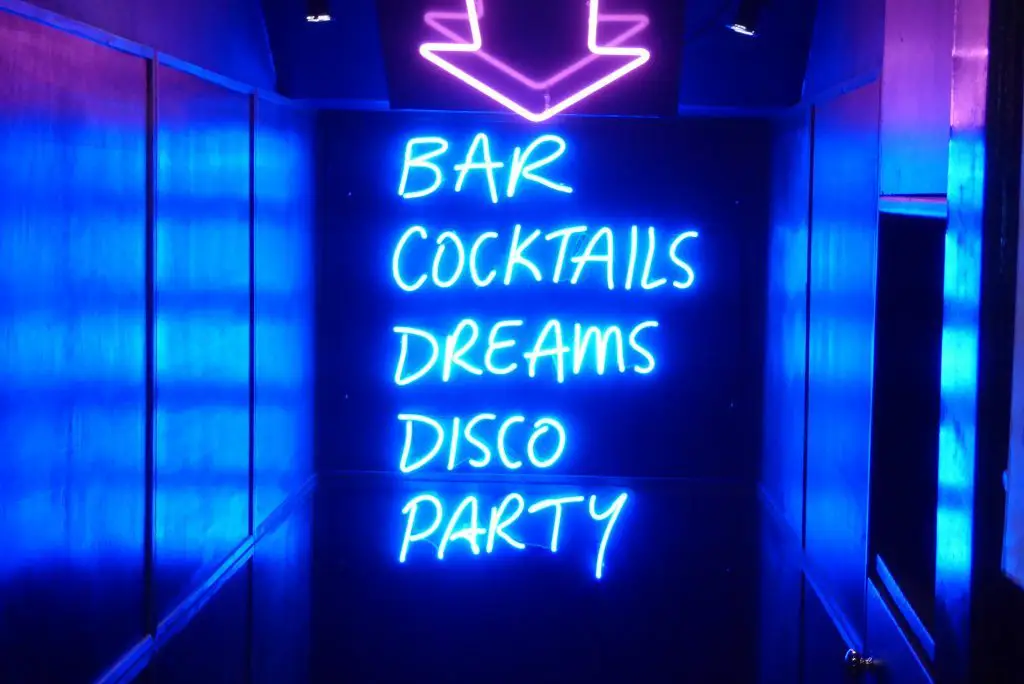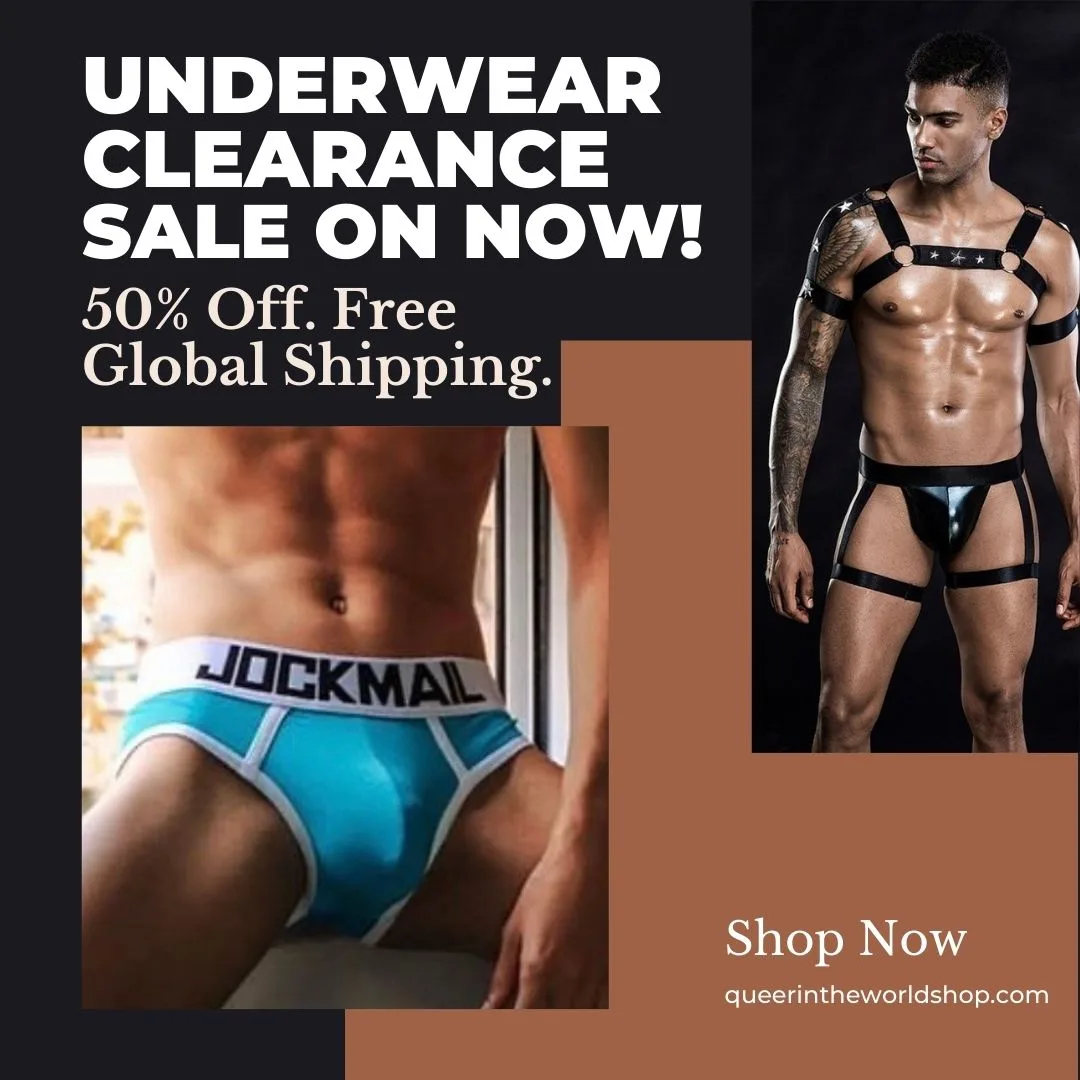 Gay Bars and Clubs in Cabo San Lucas, Mexico
Chandeliers is regarded as the "official gay bar" in Los Cabos. Chandeliers have been in the heart of Cabo San Lucas' Gay community since it opened its doors some years ago. With its theme evenings, strip and drag acts (the Boys n' Heels show is a local favorite), beer and beverage deals, and pounding music supplied by the house DJ, the club is noted for attracting boisterous audiences.
The club is above the Brazilian steakhouse Madeira and around one block from Cabo Wabo Cantina. Chandeliers are now open from 9 p.m. to 5 a.m., five nights a week (Thursday through Monday), because as its popularity has grown over the years, so have the days and hours it is open.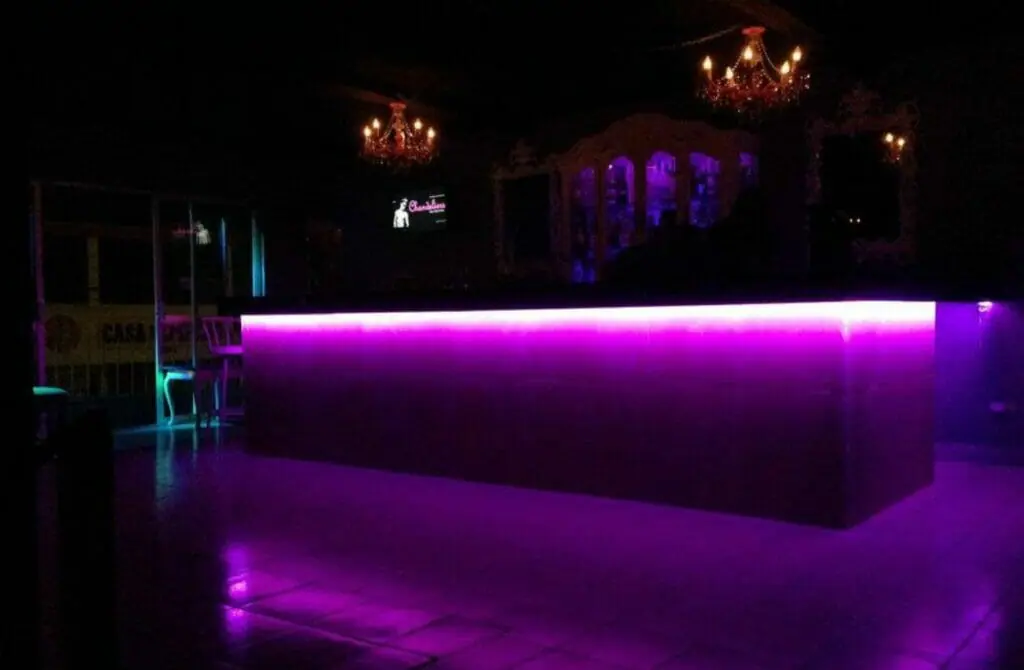 Gay-Friendly Bars and Clubs in Cabo San Lucas, Mexico
The Monkey Cave Bar is ideal for a relaxed evening, and you can be certain that you will like everything on the menu. This bar, renowned for serving some of the best margaritas in town, is a great location to catch up with friends or relax after a long day of enjoying the outdoors.
Moreover, since the charges aren't prohibitively expensive, indulging in a few drinks without feeling guilty is easy.
No other venue in Cabo San Lucas can compete with Mandala Nightclub regarding the level of nightlife on offer. This opulent club is a must-visit for everyone looking for an unforgettable night of dancing and entertainment; you will be treated like a VIP, and the atmosphere will be electrifying.
Mandala serves amazing drinks, and the ambiance changes, so you'll never get bored of returning here. There is always something going on at Mandala that will have you moving, whether it is the weekly Mardi Gras celebration or known celebrities performing the most current hit tunes.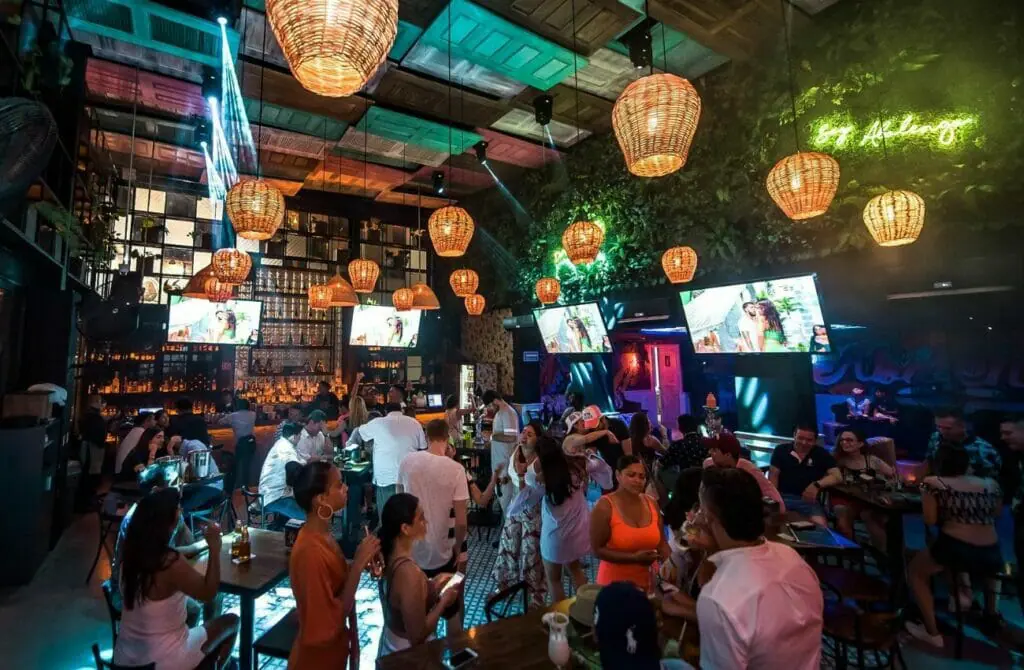 The Caboys Pub and Restaurant Caboys Bar & Grill is a refuge for individuals who like listening to country music and has all of the conveniences required to have a great time. Under one roof, you can enjoy some of the best wood-grilled tacos, listen to the best country music all night, and drink or two!
Caboys will have you hooked from the start of their show, whether you like Hank Williams, Johnny Cash, or more contemporary country music.
You and your friends may dance the night away in the companionship of one another at El Squid Roe, a famous hotspot in Los Cabos that is always ready for a good time. Since it is stretched over three stories, the dance floor will be quite crowded.
El Squid Roe's music will keep you moving all night long, whether out with friends or at a party with many people. This landmark pub is well-known for its rowdy nightlife and is a must-see for anybody looking to have a good time.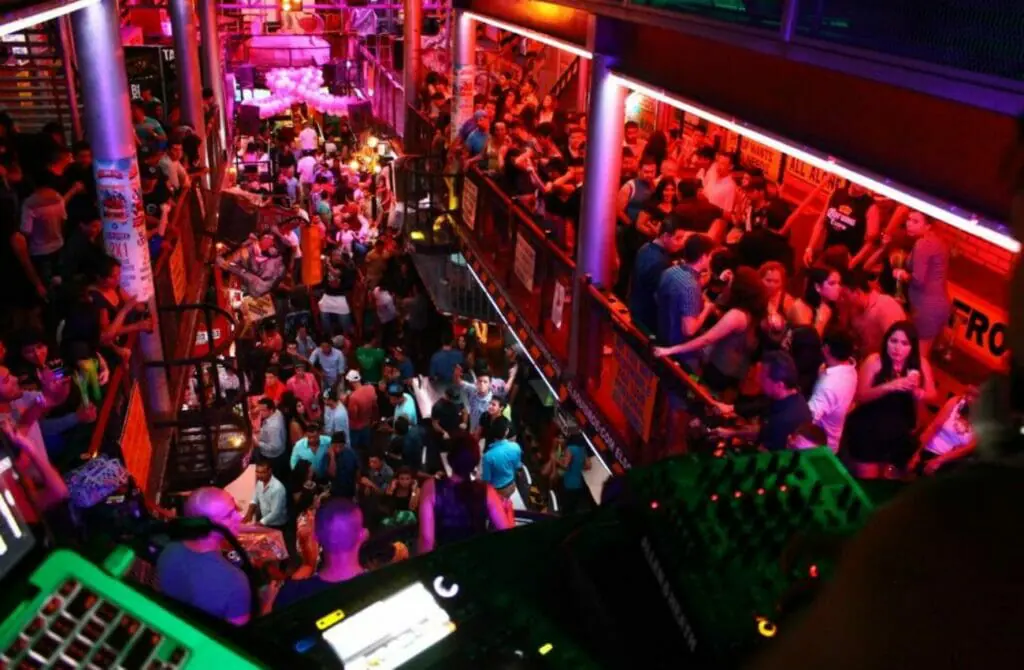 Despite its moniker, the Nowhere Bar is situated in a beautiful position in the downtown marina. Although it is quiet during the day, most passers-by stop in to drink and start the party after dinner.
After you've finished your meal and are looking for something to do in downtown Cabo San Lucas, start your night here. After a few drinks at The Nowhere Bar, you'll be within walking distance of the remainder of Cabo's nightlife.
Cabo's most thrilling nightlife is more than just DJs and top 40 music. If you want to watch local rock bands play live, go to Jungle Bar; they'll have you up and dancing in no time.
The Jungle Bar lacks frills since it is more of a dive bar than a late-night club, but it does have some intriguing cocktails and cold beer to keep you cool as you dance with the band. If elite nightclubs aren't at the top of your list of things to do in Cabo San Lucas, go to Jungle Bar. Instead, you may enjoy live music and a locals-only celebration.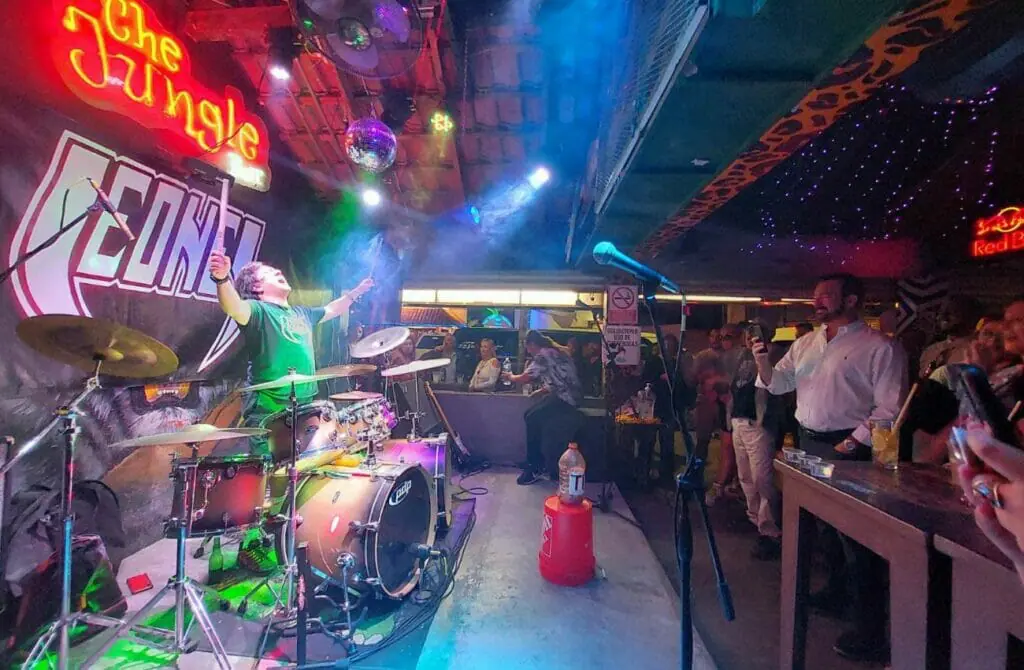 Gay-Friendly Cocktail Bars and Clubs in Cabo San Lucas, Mexico
They have you covered whether you want to satisfy your thirst with some good tequila or dance the night away to your favorite music. Arrive early for Mexican classics that will leave you wanting more, then stay until the sun goes down for specialty beverages that will keep you going all night. Cabo Wabo Cantina is a must-visit for everyone looking for a good time in town.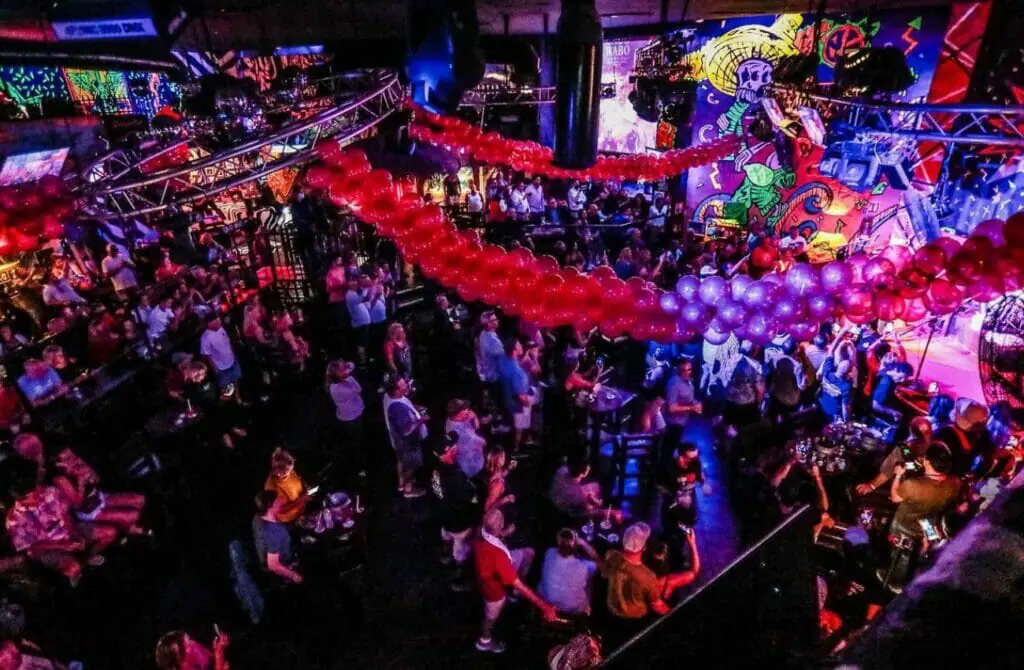 Acre Restaurant & Cocktail Bar
Acre Restaurant & Cocktail Club is a gastronomic destination not to be missed, offering farm-to-table cuisine and exquisite cocktails. The rustic setting and personalized service make it an ideal place to enjoy a tasty meal or mark a memorable occasion.
There's something for everyone, with an ever-changing menu that takes advantage of the resort's local bounty. Moreover, the bar offers a diverse selection of beverages, ranging from conventional wines by the glass to innovative cocktails. A fantastic spot for a cold drink and some great conversation!
The Dalton Gin Bar is open from Wednesday to Sunday, serving handmade cocktails and exceptional service. Live DJ performances will include music genres such as pop, disco-funk, soulful house, and others. And, as you would expect, the true star of this show is the gin: come on, let's have some gin and beats!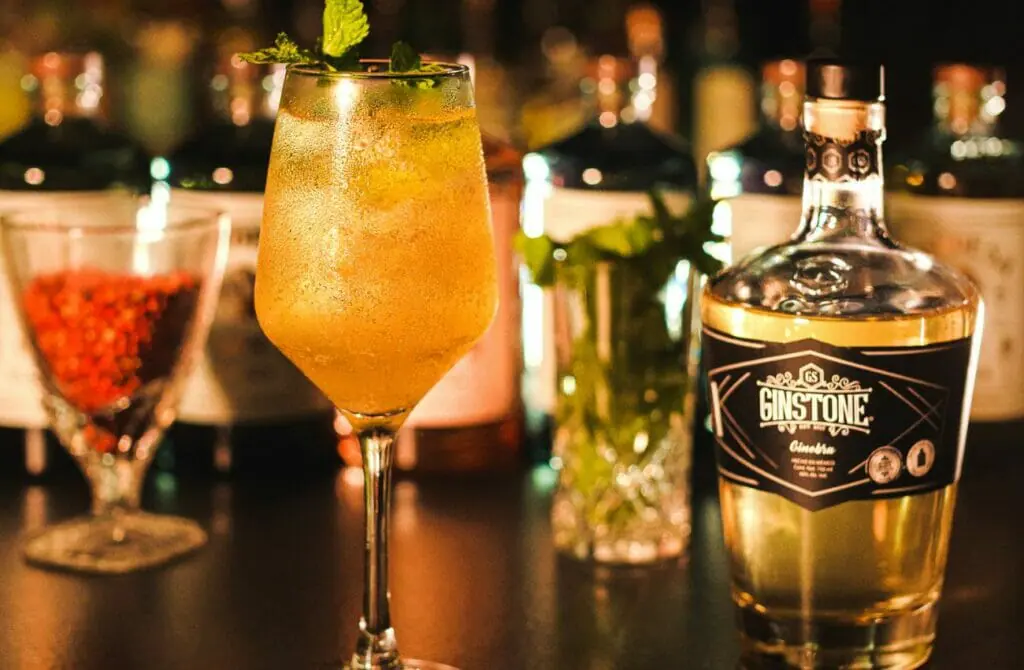 At Happy Ending Cantina, you can sample some of Cabo's best beverages at shockingly low prices. If it isn't enough, the relaxed atmosphere ensures you will have a great time. Whether you want one or two martinis, this cantina has everything you need to party like there's no tomorrow.
This bar, similar to the Dalton Gin Bar, serves only handmade cocktails of the best quality, all made with natural and organic ingredients. It has a truly inviting atmosphere that you will like.
Mixology Fusion Bar was founded with an innovative concept, and as a differentiating characteristic, they opted to style its ambiance like that of a speakeasy. It would be best if you learned "the secret password" to become a club member.
You may select from a choice of live music events and DJ performances at this establishment to get you in the mood for a wild night out and some exotic cocktails. Due to the casual elegance of this establishment's dress code, it is recommended that you take a quick shower before entering and leave your flip-flops in your hotel room.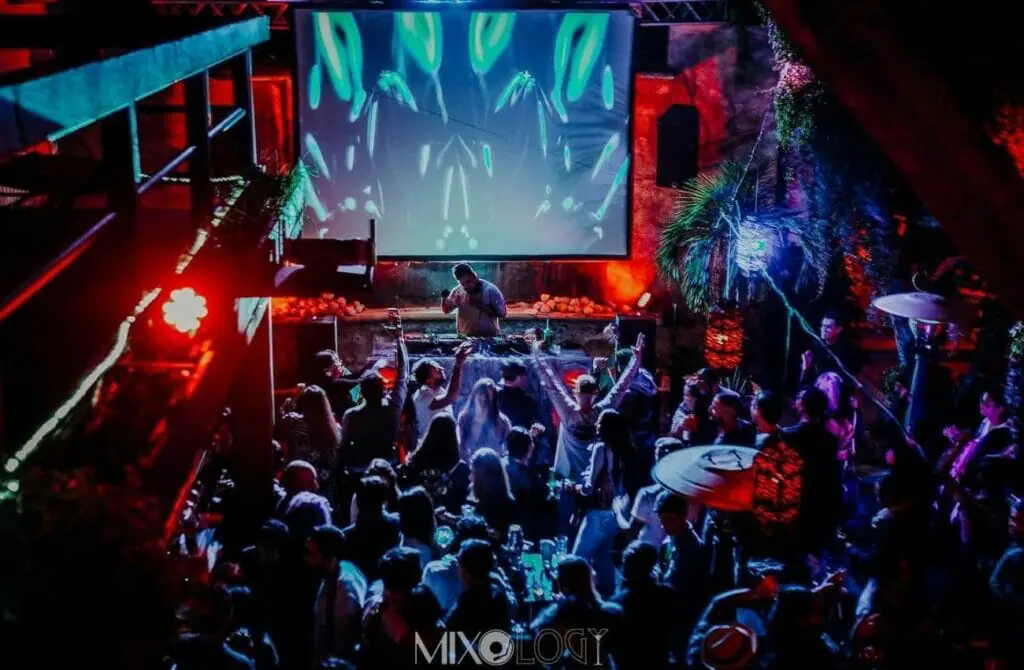 Gay-Friendly Rooftop Bars and Clubs in Cabo San Lucas, Mexico
Purple Breathless VIP Rooftop Bar is a beautiful new adults-only all-inclusive resort that opened in December 2015 at the intersection of Medano Beach and the Cabo San Lucas Marina. Purple is the special rooftop VIP bar of the all-inclusive resort. Breathless' appeal stems partly from the fact that it often offers themed nights and other celebratory events.
The resort has already established a successful partnership with the locals, who have excitedly purchased midday pool party tickets and nocturnal party passes that enable consumers to enjoy the high-energy environment and tropical coastal breezes at the resort's onsite clubs and restaurants. The resort has already built a positive rapport with the locals.
Purple is included in the Unlimited-Luxury package, which resorts guests may pay to access the club. Every week, Purple hosts a variety of various activities. These gatherings may vary from toga parties to PJ and DJ parties.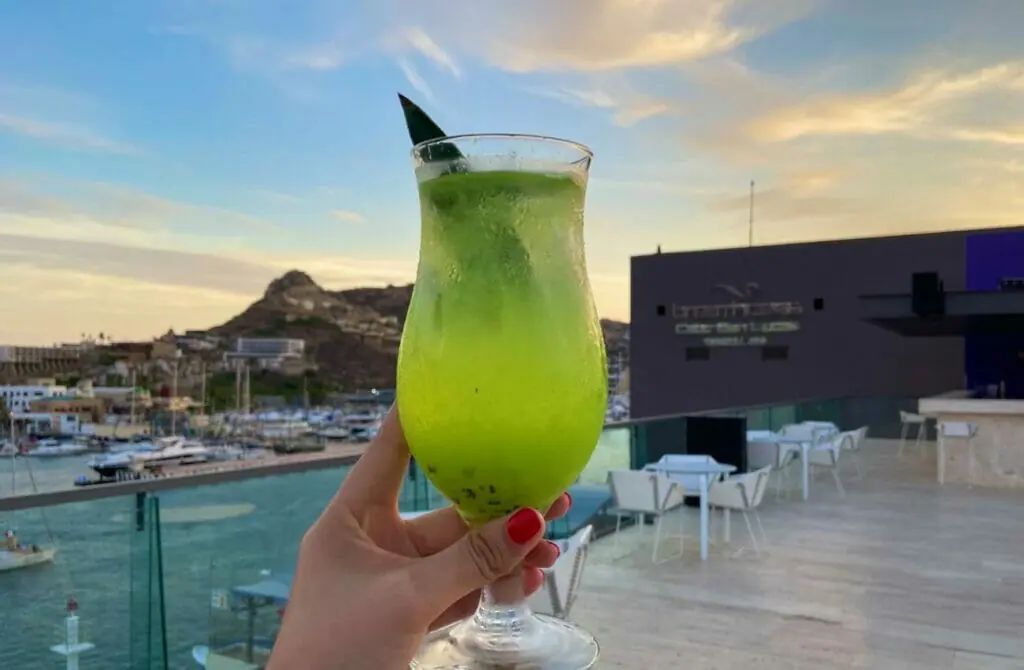 The Rooftop Lounge At The Cape
This trendy club and beer garden is on a sixth-story rooftop and has chic tropical furniture designed by Marisabel Gómez Vázquez of Arquitectura de Interiores. There are also spectacular sunset and moonlight views of the granite rock formations near the Baja California peninsula's southernmost point.
The Tourism Corridor links Cabo San Lucas and San José del Cabo. Along with the rhythms given by visiting musicians or DJs, the local craft beers and beverages produced by the resident mixologist offer plenty of flavors. Specialty beverages are by far the most popular option here.
With seats almost perched over the Sea of Cortés and amazing views of Land's End, this restaurant is undoubtedly one of the most beautiful you'll find anywhere. There is a beautiful Veuve Clicquot Ocean Terrace and an upper bar and pizza area, but the house specialties are fresh local fish and pasta.
The restaurant even has a fleet of fishing boats; if you bring your catch in, it will cook it for dinner. The meals and drinks offered here are of the finest quality, but what distinguishes a visit to Sunset Monalisa from other businesses is the stunning and awe-inspiring environment that permeates the whole institution.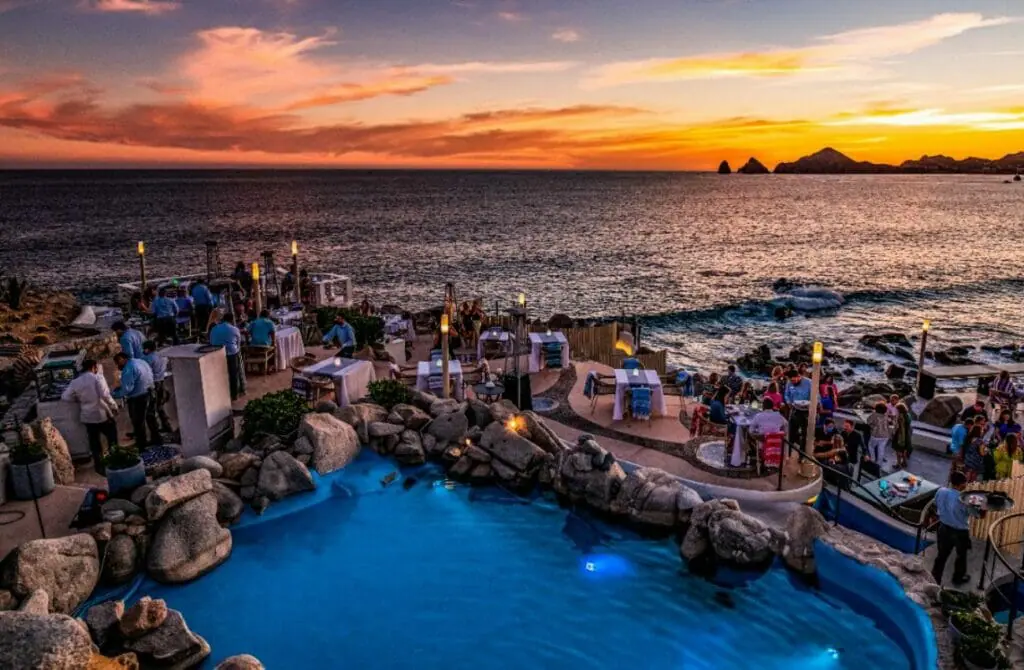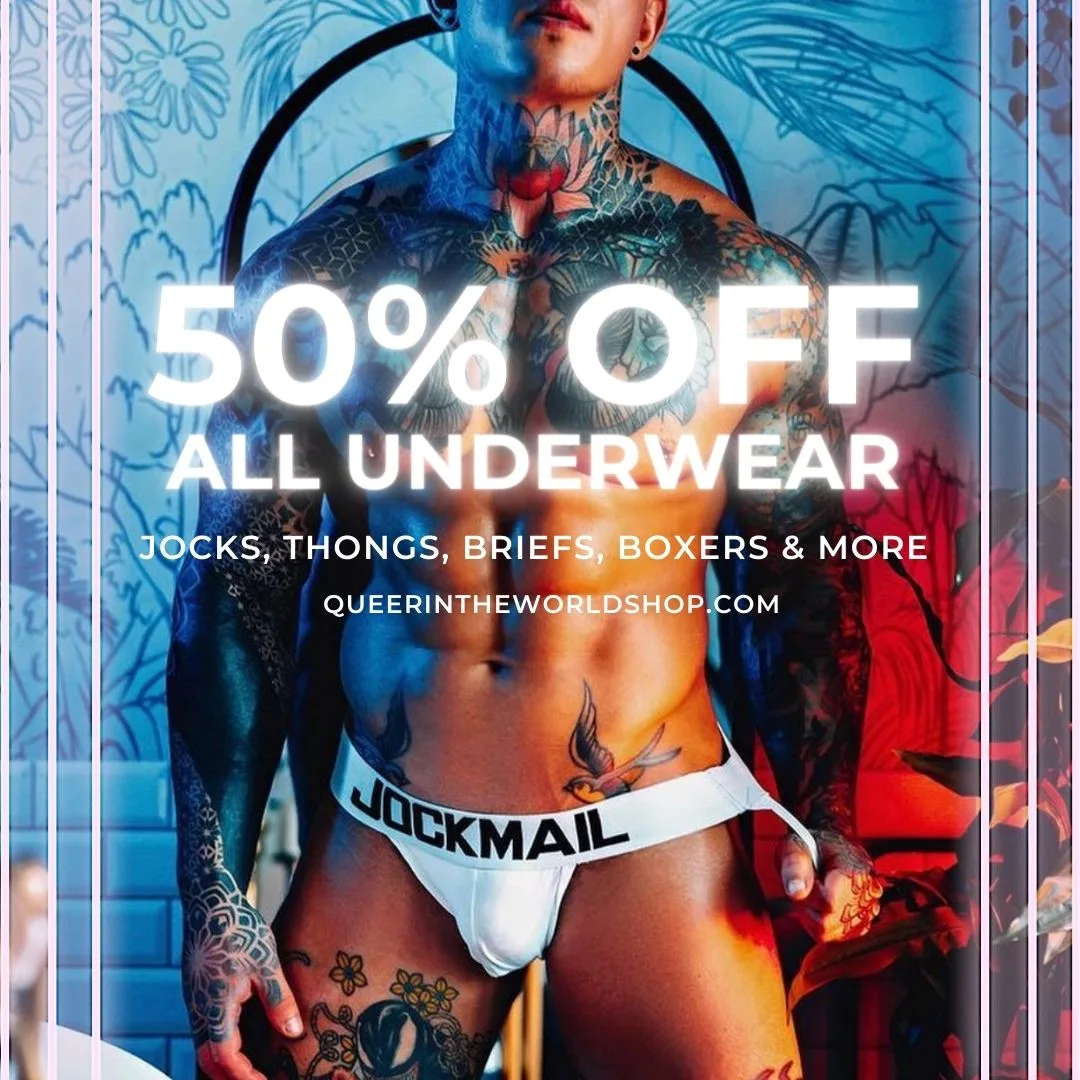 Gay Map Of Cabo San Lucas
Finding it hard to envisage where everything is in Cabo San Lucas? Hopefully, this queer-centric map helps where we have marked all the bars, clubs, parties, hotels, saunas, massages, and more will help you stay in the spot best suited to you!