Ecuador is one of South America's smallest countries and has a rich cultural and linguistic past. It is situated in the continent's northwest corner. Metropolitan areas, such as Quito and Guayaquil, are more supportive of LGBT persons, but rural ones are less. Guayaquil is a port city in Ecuador well-known for being a gateway to the Galapagos Islands and Pacific Ocean beaches.
The majority of Ecuador's population is Catholic, the country is largely socially conservative, and there is a strong homophobic undertone. It is rare for persons of the same gender to express their feelings in public. Due to these obstacles, the gay and lesbian communities in this region tend to remain isolated.
Although there is a gay and lesbian scene in Quito and Guayaquil, with many bars and clubs catering to this population, the situation is significantly worse outside these massive, modern urban centers.
Ecuador has seen a remarkable transformation during the previous several years. On August 10, 1998, Ecuador's Constitution was changed to "recognize the equality of everyone before the law without regard to age, sex, ethnic origin, color, religion, political affiliation, economic status, sexual orientation, state of health, disability, or distinction of any type."
There are increasingly active gay "scenes" in several cities, most of which are in Quito and Guayaquil; yet, Spanish machismo is profoundly embedded in the culture, and homosexuality is still often viewed negatively.
LGBT rights have made significant progress in Ecuador during the previous few decades. Sexual conduct between persons of the same gender is legal in Ecuador, including between men and women, and same-gender couples may form civil unions and marriages. Ecuador was one of the first countries to make discrimination based on sexual orientation illegal in their constitutions in 1998.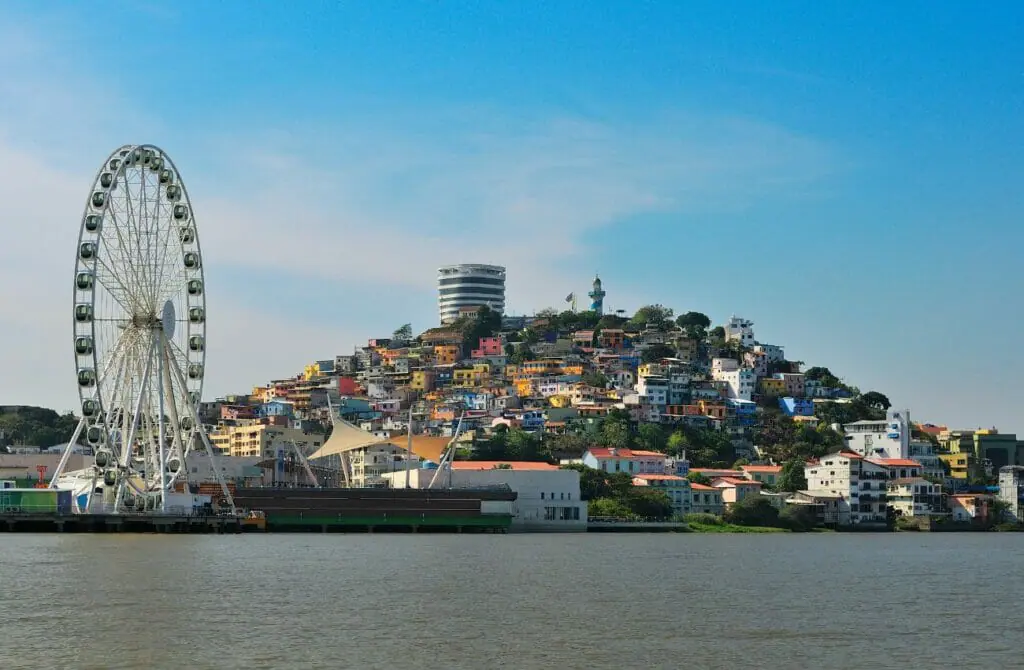 Same-sex couples have had the option of entering into civil unions since 2008, which carry all of the privileges and duties of marriage (except for adoption). Moreover, the Gender Identity Law, which was approved in 2016, permits transgender people to change their legal gender based only on their self-determination, without the need for surgery.
Moreover, Ecuador is one of the few countries worldwide that has made conversion therapy illegal.
If you are visiting Ecuador, you should not miss the chance to see Gay Guayaquil. This city has a certain appeal that you will not want to miss. The year 1538 marks the beginning of the city's existence, making it one of Ecuador's oldest cities.
Although the city has been significantly modernized, many of the city's old structures have been conserved and continue to reflect the richness and variety of Ecuador's history. Guayaquil, on the other side, is Ecuador's most dangerous city. Therefore travelers should exercise extra care and attention while there.
Whether going through Guayaquil on your way to the islands or just visiting, allow yourself at least a couple of days to explore the city and the different tourist attractions Guayaquil has to offer; there is a lot to do in Guayaquil!
The dynamic city is becoming more popular with urban-renewal programs, a thriving economy, a thriving arts and nightlife scene, and a steady flow of passengers making this once-stop-over town a destination.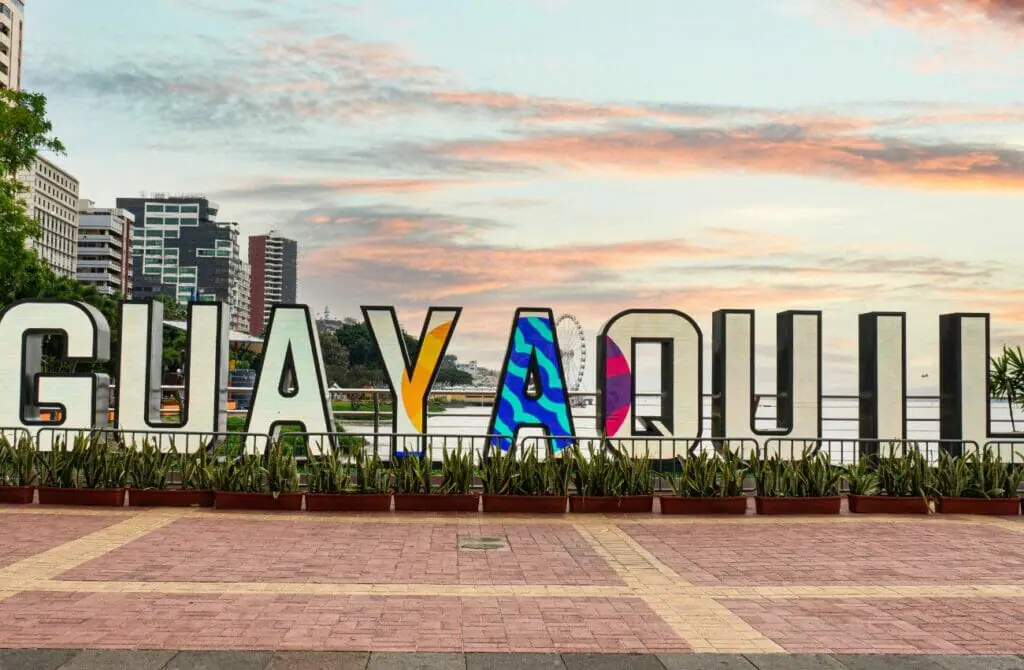 Attractions in Gay Guayaquil, Ecuador
Welcome to Gay Guayaquil, darling! While the city may not be the most welcoming to the queer community, fear not! There are still plenty of fabulous things for you to do while keeping things low-key. First and foremost, you must visit some of the city's most iconic landmarks and attractions, dahling!
Take in history and culture by visiting museums, art galleries, and historical monuments. And don't forget to marvel at the stunning architecture, explore parks and gardens, and indulge in the local cuisine. But that's not all, darling! Gay or straight, there's always something to do in Gay Guayaquil.
Immerse yourself in the local culture by attending cultural events like festivals, concerts, and shows. Trust us; there's always something fun and exciting happening in this fabulous city. Remember, discretion is key in a city that's not always welcoming to our fabulous community. So, keep it lowkey and enjoy all the wonderful things Gay Guayaquil has to offer!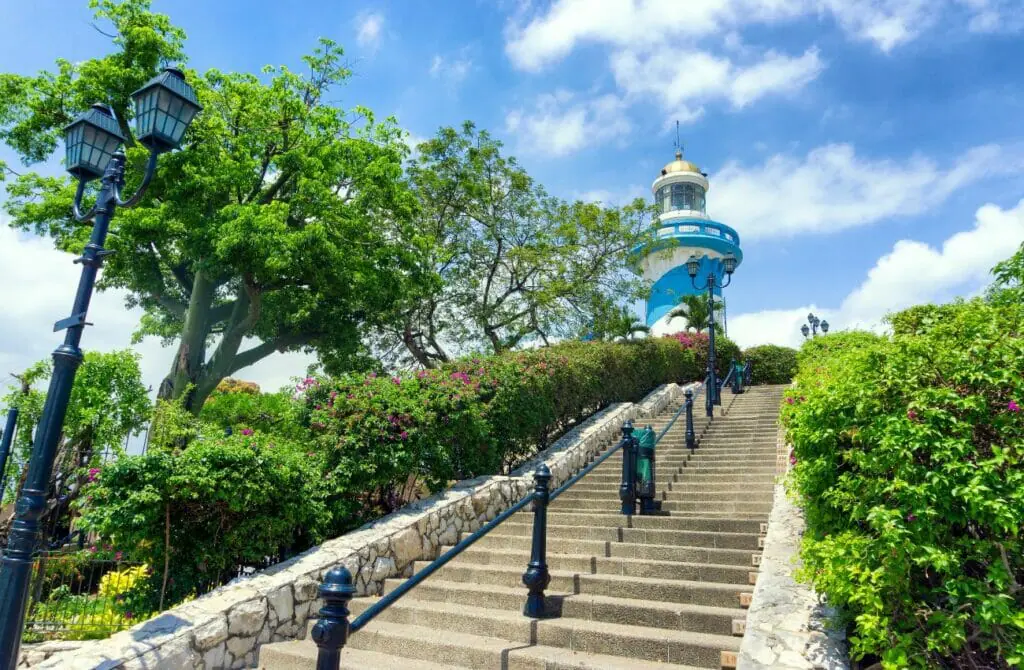 Santa Ana, a hilltop area in Guayaquil, is generally recognized as one of the city's most scenic and intriguing places. If you are pressed for time, you should at least visit here. The town of Santa Ana was named after a Spanish treasure hunter who climbed the hill to the top and put a cross there. He presented the crucifixion to Santa Ana, Jesus' grandmother, on his mother's side.
In addition to a lighthouse, you'll find colorful homes, cafés, and the remnants of a 17th-century fort on this hilltop. There is no fee to go to the top of the lighthouse, so there is no reason not to go up there and take in sight. Even on foggy days, the view of the river, the city, and the nearby hill with its colorful houses are magnificent.
In addition, a rebuilt pirate ship has been transformed into a pub in this region. It is, without a doubt, one of the most gorgeous drinking establishments in the city. When you've descended, you may wish to visit the area surrounding Santa Ana's ancient port.
There are also a few cafés and eateries in this neighborhood as the three museums. While the restaurants in this neighborhood are generally more expensive than those in other parts of town, it is still a great place to come in the evening for a night out.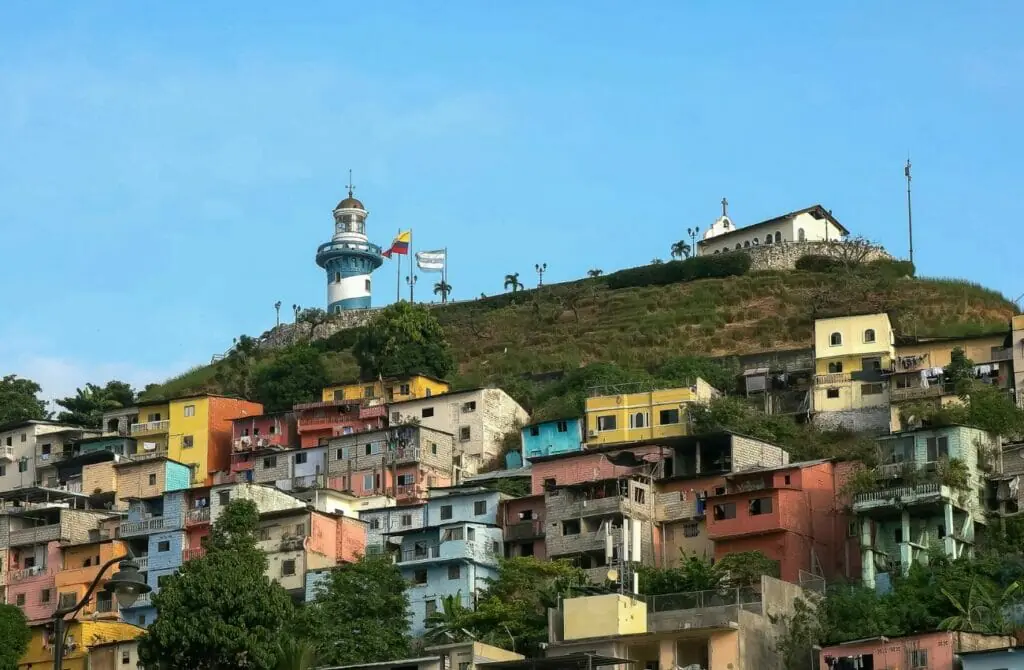 Santay Island
If you want to escape the city, visit Santay Island, one of Guayaquil's most popular tourist destinations. Mangroves, various birds, hundreds of crabs that try to crawl away from you at low tide, and even some crocodiles call the island home.
There might also be raccoons, boa constrictors, anteaters, and other animals there. On the island, you may also come across a tiny town with stilted structures and a small museum where you can learn more about the island.
At the end of Calle El Oro, a bridge connects Guayaquil's central district to Santay Island. The bridge collapsed at the end of 2017. However, it seems operational again today and is the quickest way to reach Santay Island.
You may also travel to the bridge at the most northern portion of the island, which can be accessed by boat. When asking a taxi driver to take you there, try to obtain a decent rate, but don't worry about getting there in the first place. You won't have trouble finding a cab there since they are often in the region.
Moreover, try not to come too late in the afternoon. The island is much larger than it seems. Make sure you have good walking shoes to see as much as possible. Even though the boardwalks are level, walking for long periods in unsupportive shoes might be unpleasant. Finally, apply insect repellent. All of the water around Isla Santay is an excellent insect nesting ground.
The Malecón 2000 is one of the most popular tourist attractions in Guayaquil. It is a 2.5-kilometer-long pedestrian promenade along the Guayas River, and if you go sightseeing in Guayaquil, you will come across it at some point, either immediately or later.
The Guayaquil sign shown in the initial image can be located on the Malecon 2000, along with various shops, a movie theater, a Ferris wheel, and boats departing for river tours.
The Malecón 2000 was well-known for its attractiveness as a meeting place about a century ago. This park was often utilized for strolls by the town's people until it fell into disrepair. It was known as a hazardous location throughout the years since it was a meeting place for drug dealers and prostitutes.
Luckily, a restoration crew brought it back to life (and reconstructed the parts that had fallen into the river). Now, wandering along this route and soaking in the beauty is safe. If you need to take a break from sightseeing, the Malecon is bordered by many eateries and cafés.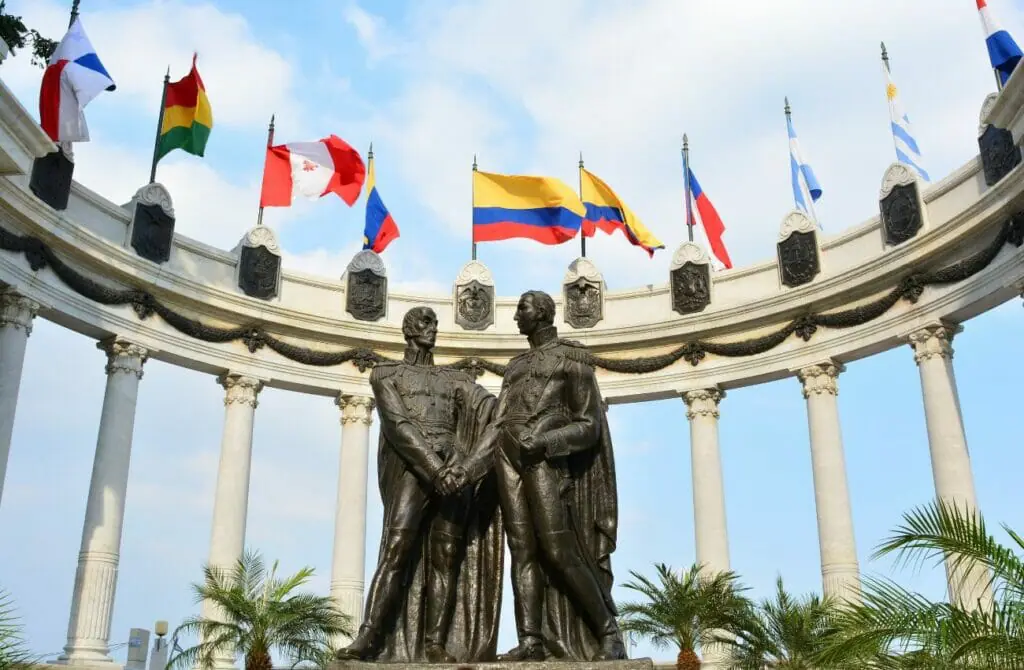 La Casa De Julián Coronel
The neighborhood, presently known as La Casa de Julián Coronel Guayaquil, used to be densely packed with constructions that contained stores on the ground floor and large homes on the higher levels. Their huge windows spread outward like doors, allowing air to enter their house. One of these historically noteworthy houses is offered for visitors daily at Samborondón's Parque Histórico.
Las Penas
Las Penas is a lovely location that is regularly cited as a visitor's favorite thing to do in Guayaquil. It is often recognized as having the best view in Guayaquil. Yet, there is a catch: to see the wonderfully rebuilt colorful houses, amazing city views in every direction, and excellent bars and restaurants that surround the promenade, you will have to put in some effort.
The approach to the peak consists of 444 numbered steps, which may be challenging for some persons to complete in the heat of the day. So take your time, make stops along the way, and you'll be glad you didn't miss out on this gem.
Tourist police patrol the climb in case you need anything, and the lighthouse at the top offers a stunning view of the city and Ecuador's coast, making it well worth the effort.
The art galleries at Las Peas are well worth a visit, if only for the stunning architecture. Guayaquil may have developed here since it is the city's oldest neighborhood below Santa Ana. Before 1650, there were just two streets in town.
One of them was the Malecon, and the other was the road that led past Las Peas. It wasn't until the latter half of the 17th century that the mayor built three new roads, kicking off the city's growth. Historic houses tastefully restored into cafés are becoming more popular in Las Peas. The galleries offer large open windows with a beautiful view of the river.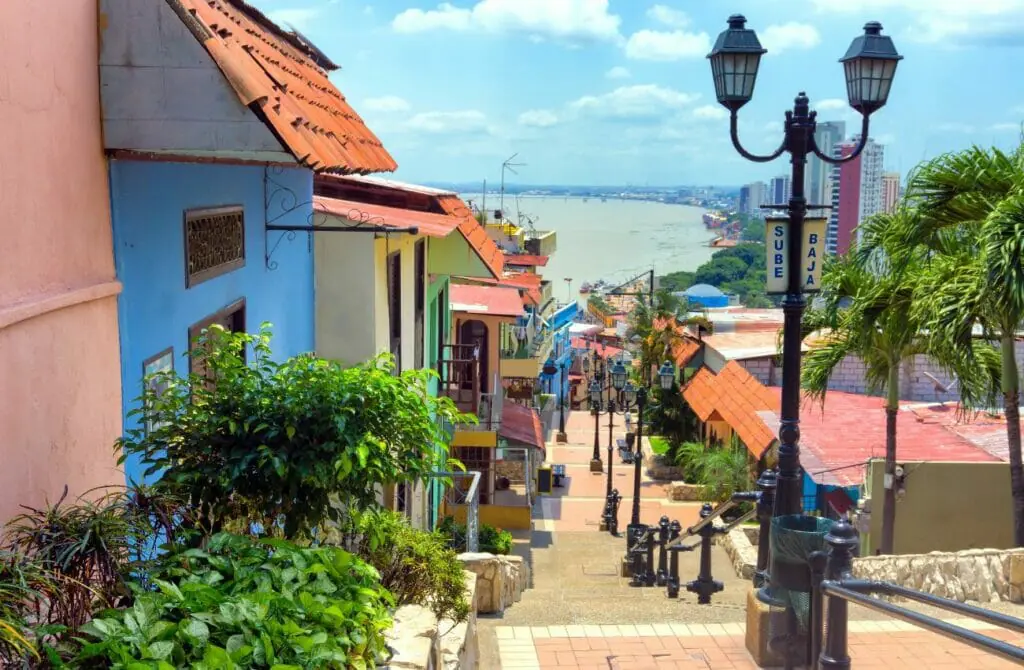 Torre De Reloj
The Torre de Reloj, often known as the Clock Tower in Guayaquil, has a long history. The oldest component of the construction is the clock face, which originated in England and was transported to the United States in 1842. It has resided in various locations since then, but its most recent residence is in the Torre Morisca, also known as the Moorish Tower, which is not far from the ancient Palacio Mayor.
This one-of-a-kind park pays homage to all of the features that have come to represent Guayaquil throughout its history. Because of the park's three unique zones: nature, traditions, and urban, you can see how the various components interact. When you visit the wildlife zone, you can witness 45 species of birds, animals, and reptiles in their natural habitat.
In the zone's urban architectural part, you'll find early twentieth-century items and a café. Finally, visiting the traditions zone, you may learn about Guayaquil's rural customs, arts, and craftsmanship. If you want to see everything in one area, this is the place to go, so don't pass it up!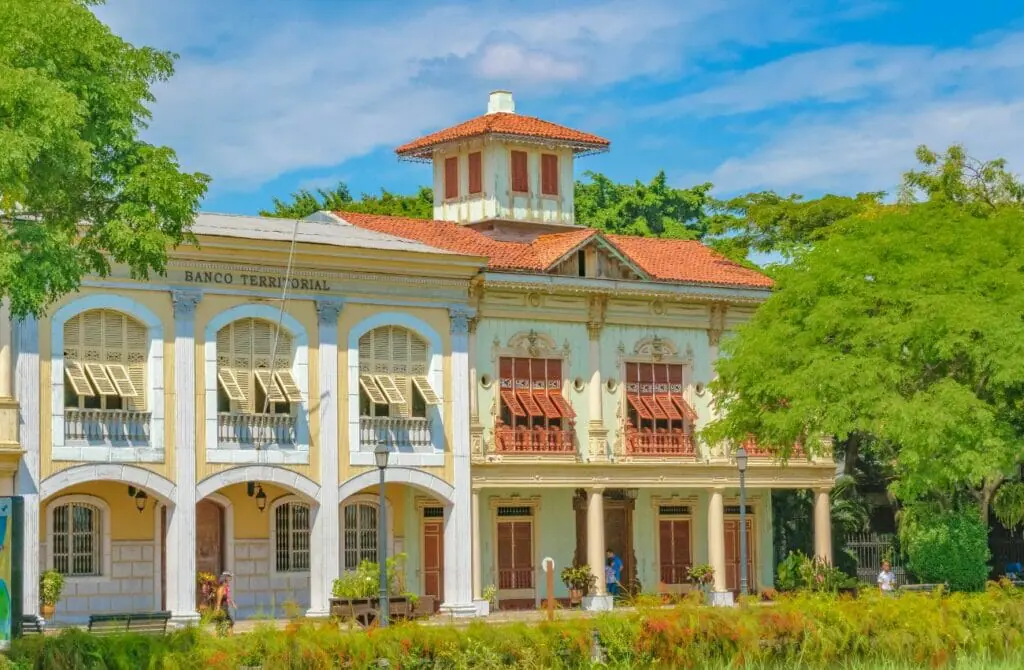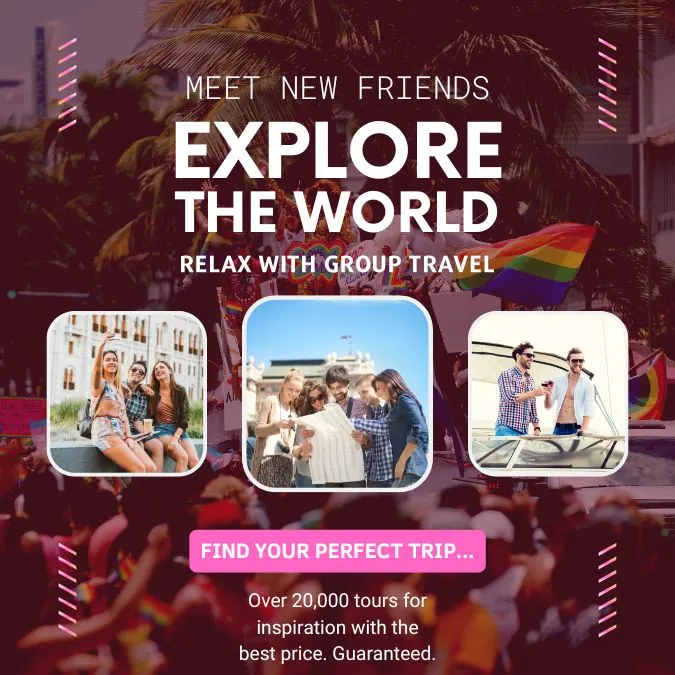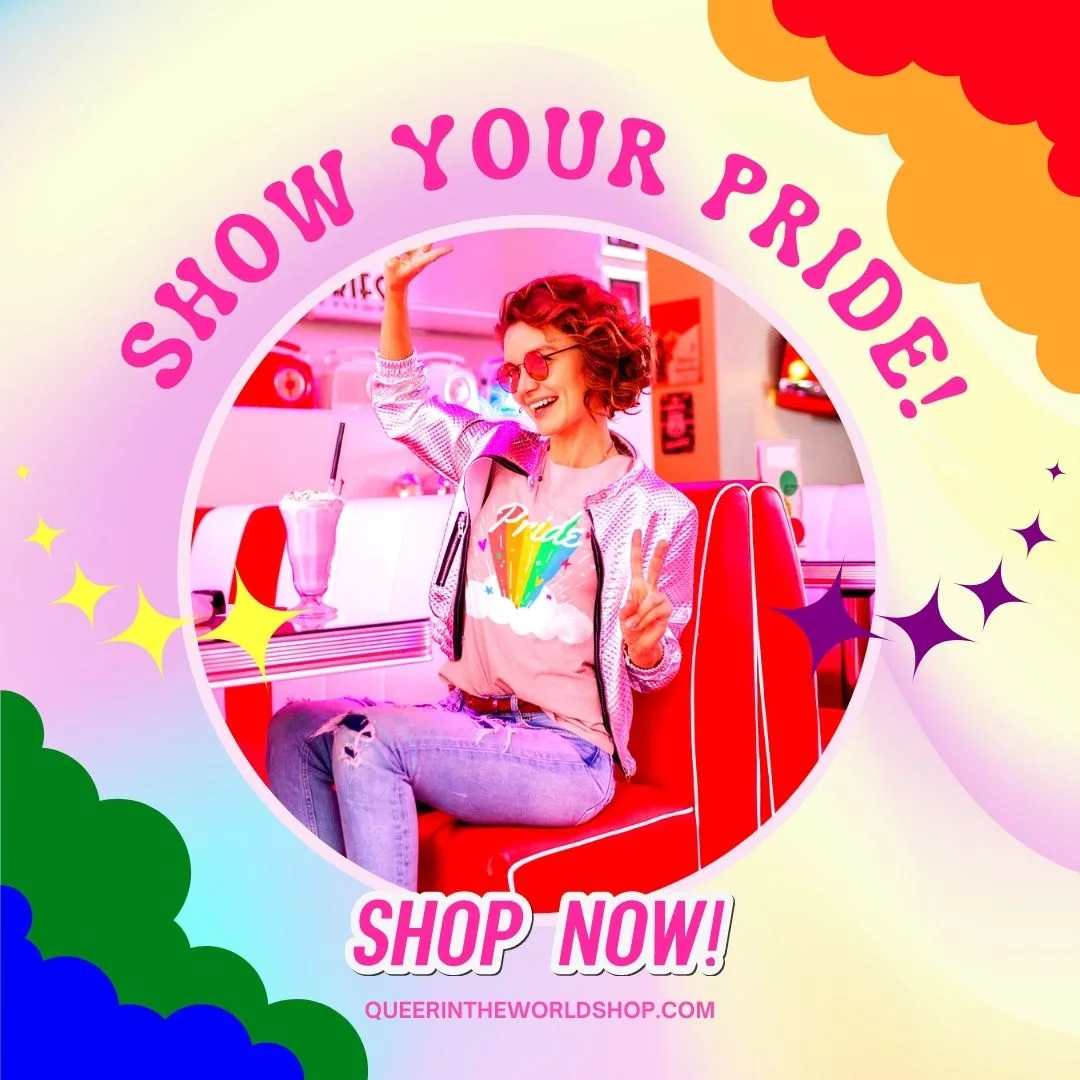 Gay-Friendly And Gay Hotels in Guayaquil, Ecuador
Oh, honey, let me tell you about being fabulous and feeling welcome at these hotels in Guayaquil! Don't worry about other hotels that might not be as accepting; these gems are committed to being LGBTQ+ friendly and making sure that all guests feel like they belong.
Being gay-friendly isn't just about waving a rainbow flag or using the right pronouns; it's about creating a safe and inclusive space for all guests. From non-discrimination policies to providing resources for LGBTQ+ travelers, these hotels go above and beyond to make sure that you feel welcomed and supported.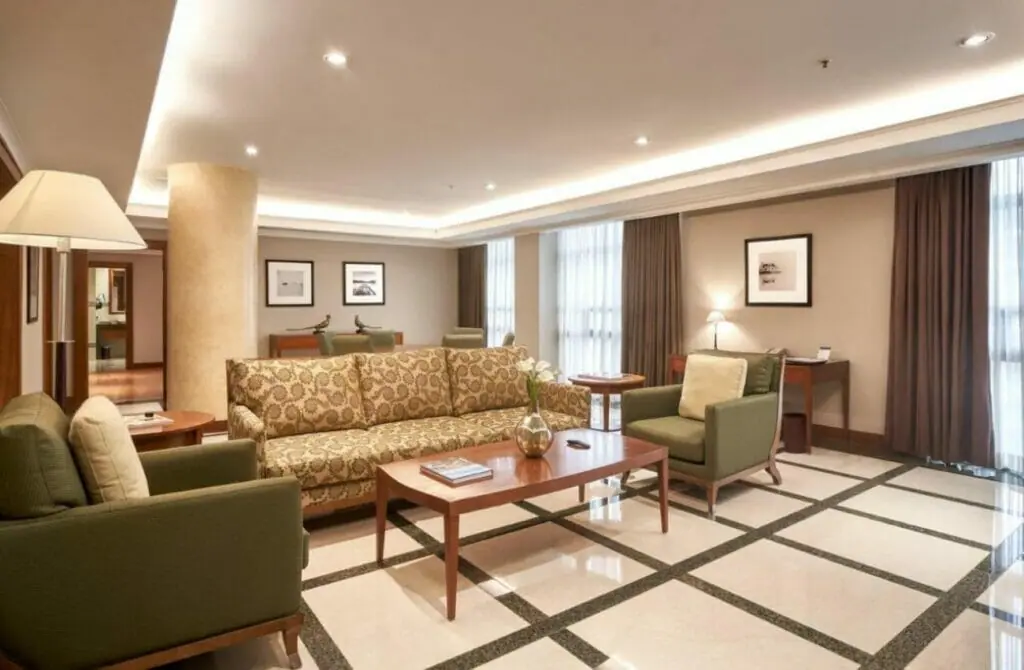 And honey, they don't stop there! Some of these gay-friendly accommodations have extra amenities and literature about local LGBTQ+ events and resources. Plus, they might even be located in an area that's known for being LGBTQ+ friendly. Now, let me tell you about these fabulous hotels in Guayaquil.
While there aren't any specifically gay hotels or resorts, these are the crème de la crème of gay-friendly accommodations. And if these don't tickle your fancy, don't worry; there are hundreds of other options in Guayaquil to fit your budget and needs. So pack your bags, put on your most fabulous outfit, and get ready to feel welcome and accepted at these gay-friendly hotels in Guayaquil!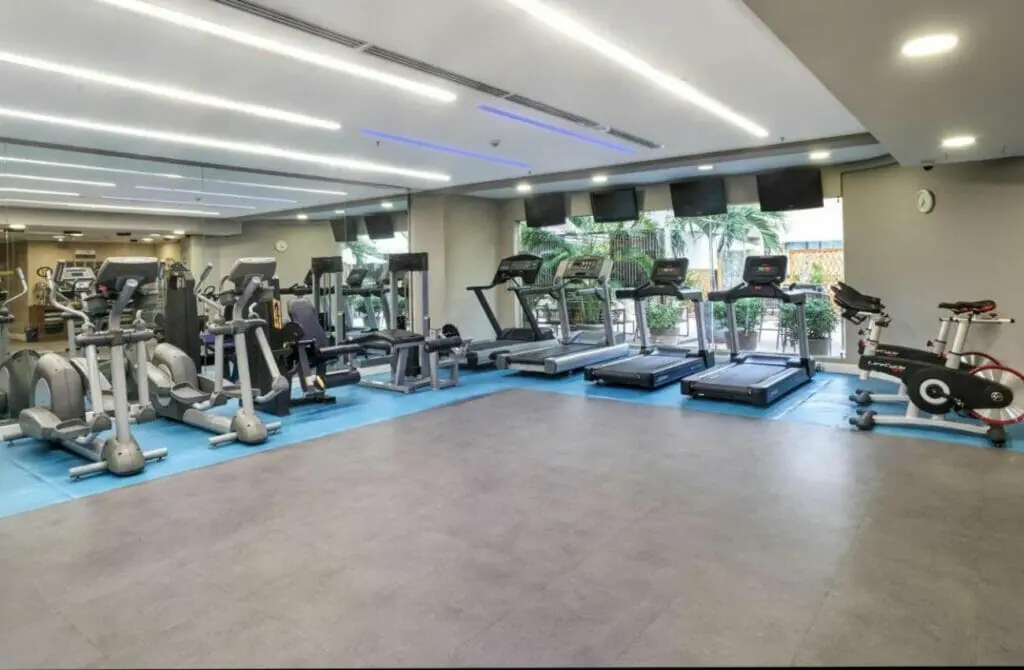 If you are visiting Guayaquil as a gay traveler, the Oro Verde Guayaquil is one of the best hotels. You will be met by a dedicated customer service team available 24 hours a day, seven days a week, to assist you with any needs. All of the facilities and services that one would expect from a hotel of this class are available in the hotel's 236 bedrooms and suites, which have all recently been renovated.
The hotel's spacious, stylishly designed rooms are outfitted with various key amenities to ensure visitors experience the greatest comfort during their entire stay. The rooms provide several practical conveniences, including a minibar with complimentary soft drinks, an electric kettle, and a coffee maker to brew your chosen coffee.
Saunas and hydromassage tubs are available at Oro Verde's well-equipped fitness facility. The fitness facility is available 24 hours a day, seven days a week, enabling clients to work out whenever it is most convenient.
Visitors may also cool down in the outdoor pool, which offers soothing water and wonderful views of the natural surroundings. The hotel also offers visitors various dining options, including the exclusive Le Gourmet, which serves French cuisine. There are other restaurants on the property that serves Swiss and Ecuadorian cuisine. El Capitan Bar has live music.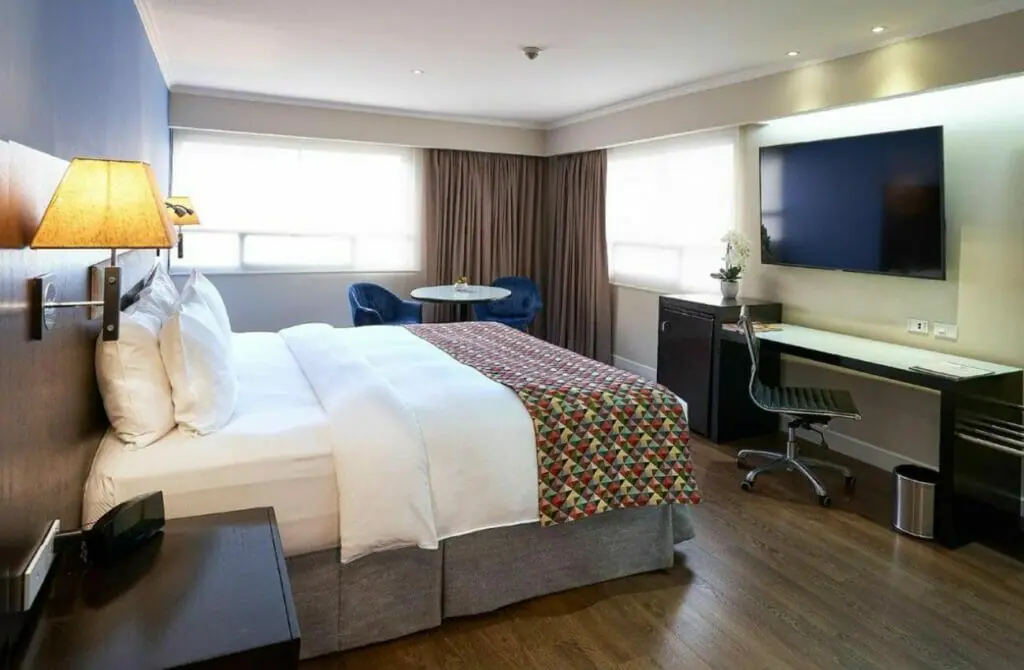 The GHL Hotels International Hotel Chain includes the Sheraton Guayaquil. GHL Hotels operates well-known global brands, including Sheraton, Four Points by Sheraton, Sonesta, and Hyatt Place. The hotel is routinely listed as one of Guayaquil's most popular locations to stay. It offers a range of entertaining activities to keep tourists entertained throughout the day.
The hotel grounds include an outdoor swimming pool, which guests are invited to use to relax and unwind throughout their visits. This hotel does not allow smoking and has a hot tub with hydromassage capabilities and a sauna.
You can be certain that the rooms will give you a comfortable stay. Each of the big rooms of the Sheraton Guayaquil features modern furniture and is fully equipped with modern comforts. In addition, the hotel offers a variety of massage therapies to its guests. There is also a fitness facility that is well-equipped and open to all guests for their stay at the hotel.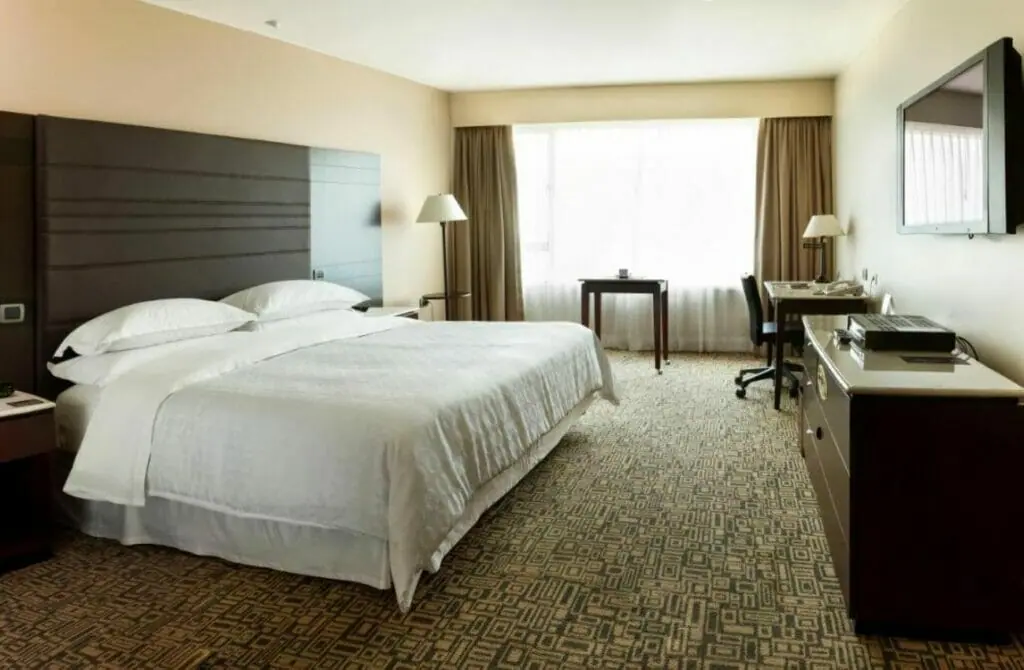 Wyndham Guayaquil, Puerto Santa Ana ☆☆☆☆☆
It is strongly advised that you secure a stay at the Wyndham Guayaquil, one of Guayaquil's gay-friendly hotels. The hotel provides a perfect tourist atmosphere, allowing them to engage in various exciting outdoor activities. Consequently, for residents and tourists from other nations, jogging for fitness, walking, or any other outdoor activity becomes a once-in-a-lifetime experience.
The hotel has a modern swimming pool for guests to enjoy while relaxing in the warm waters and enjoying the gorgeous view. There is also a well-equipped exercise center on the hotel's grounds.
A comfy bed has been made available to ensure you enjoy the best possible night's sleep. The presence of luxurious carpeting around the room, as well as attractive furnishings, ensures optimal relaxation. Each of the rooms has a private bathroom as well as utilities such as heating and air conditioning.
Several apartments have a spectacular view of the river. A daily breakfast is offered for an extra fee. Guests may order specialties from across the globe at the property's restaurant and enjoy alcoholic drinks and light meals at the bar.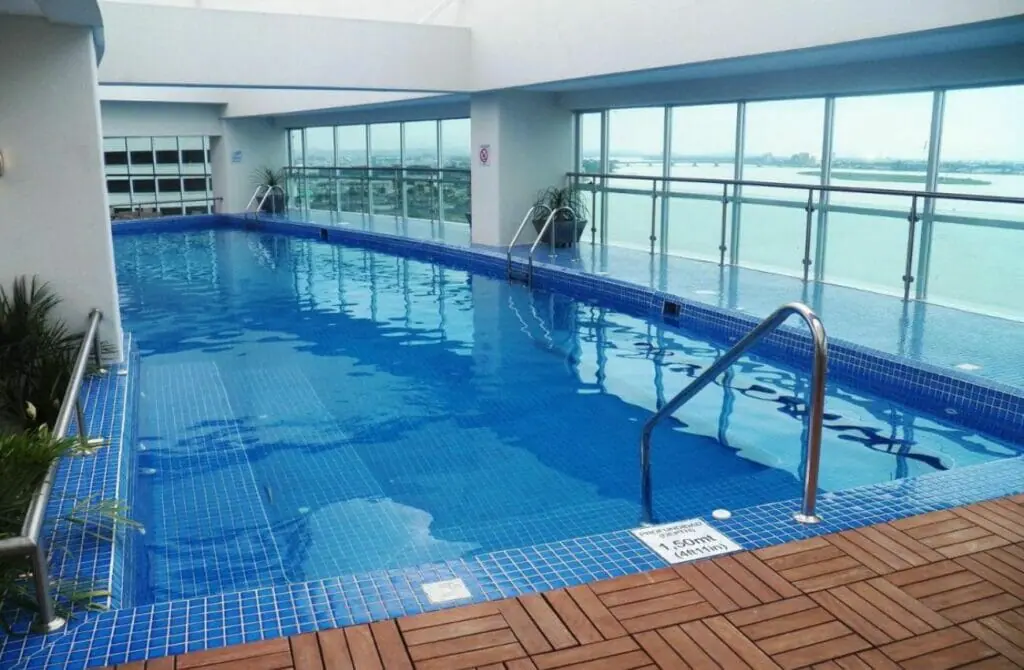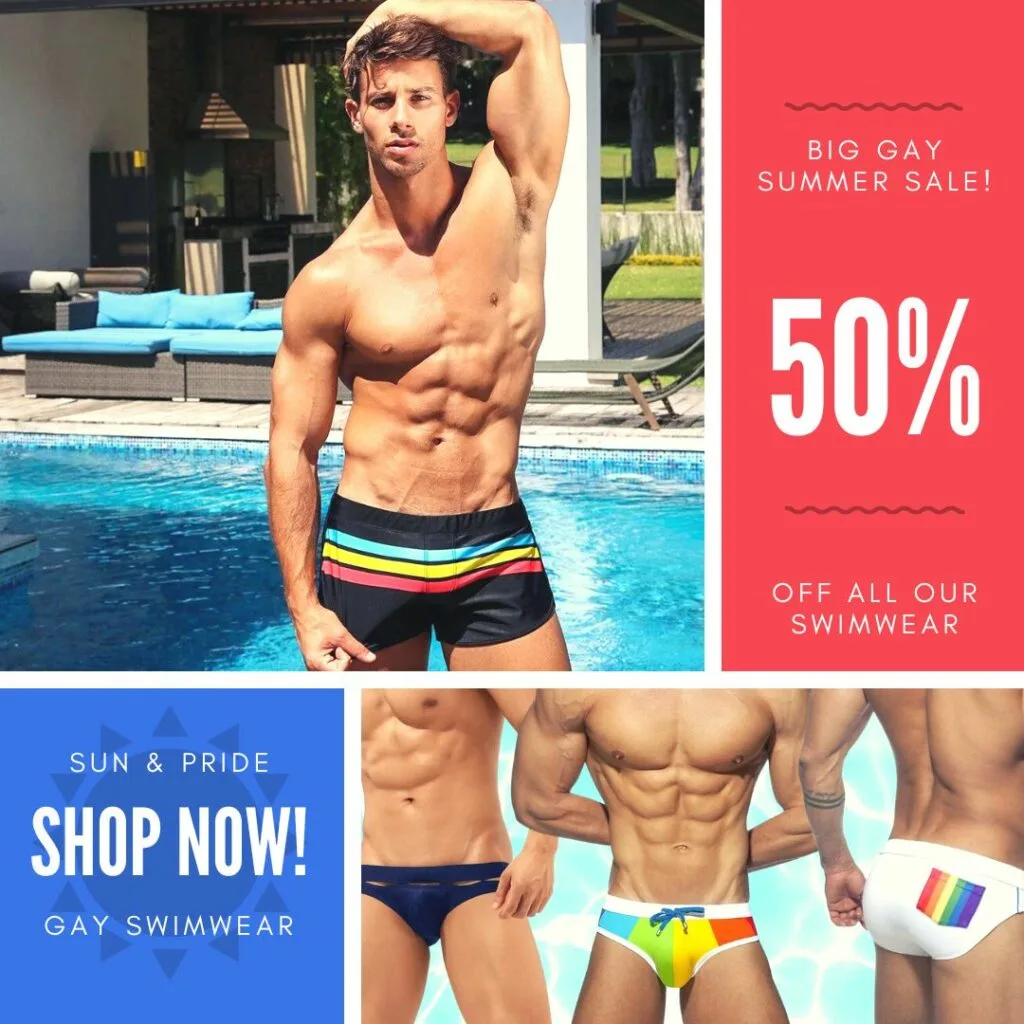 Gay Nightlife in Guayaquil, Ecuador
Guayaquil is Ecuador's most populated city and the country's commercial hub. As a consequence of putting its turbulent history behind it, the city emits a newfound zest for life and shows increased self-assurance due to the recent revival.
A rising number of pubs, cafés, restaurants, and nightclubs have opened their doors. You may burn off the calories from the night by dancing and then washing it with a delicious drink.
Darling, let's talk about exploring the queer nightlife in Gay Guayaquil, shall we? It's true this city might not be the most welcoming to our fabulous community but fear not! Being gay is perfectly legal here; remember to err on the side of caution when outside of queer-friendly spaces.
But let's focus on the fun, shall we? Exploring gay nightlife can be one of the most thrilling and enriching experiences while on the go. From dancing up a storm at a gay club to sipping cocktails and rubbing elbows with the locals at a gay-friendly bar, you'll have a chance to immerse yourself in the local culture and make memories that will last a lifetime.
And darling, we've got you covered with the best gay and gay-friendly spots in town. So don't be shy, step out of your comfort zone and explore the queer nightlife in Gay Guayaquil. Trust us; it'll be worth it!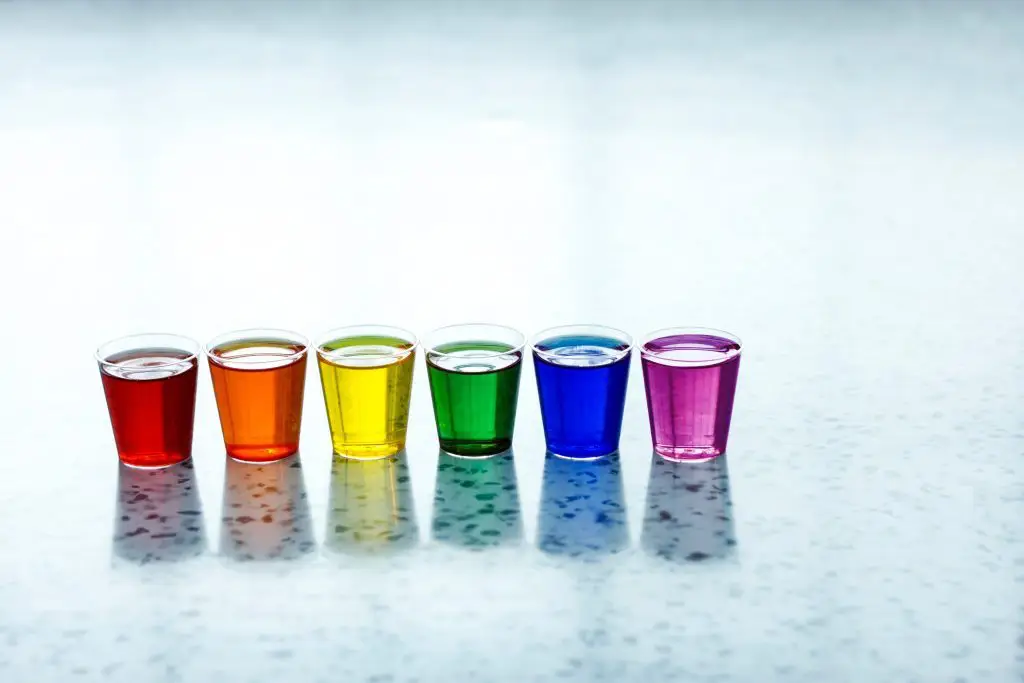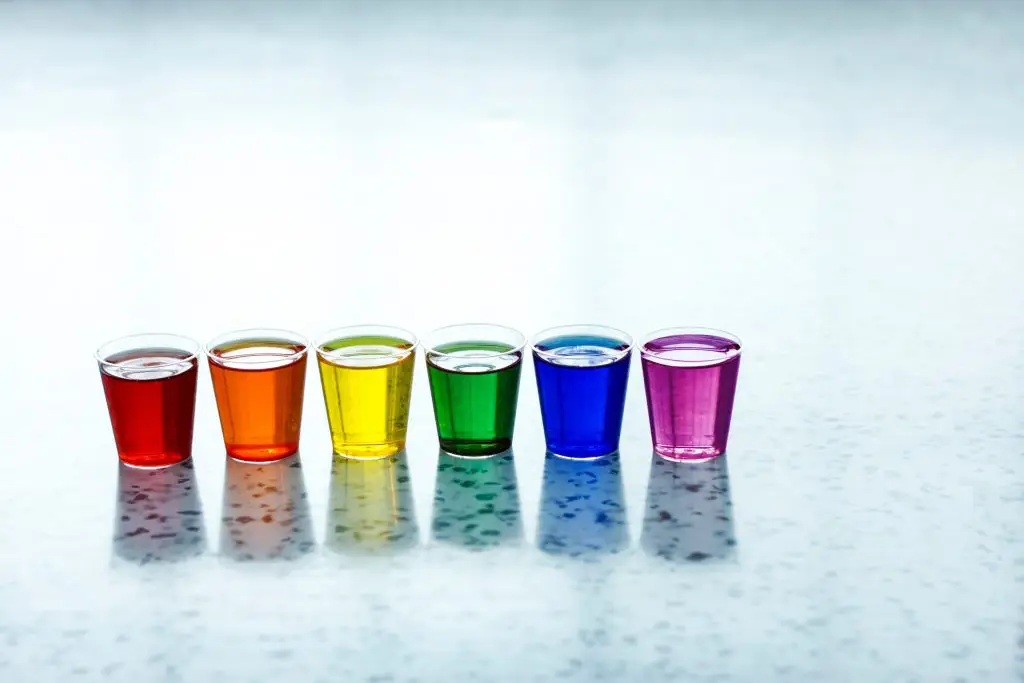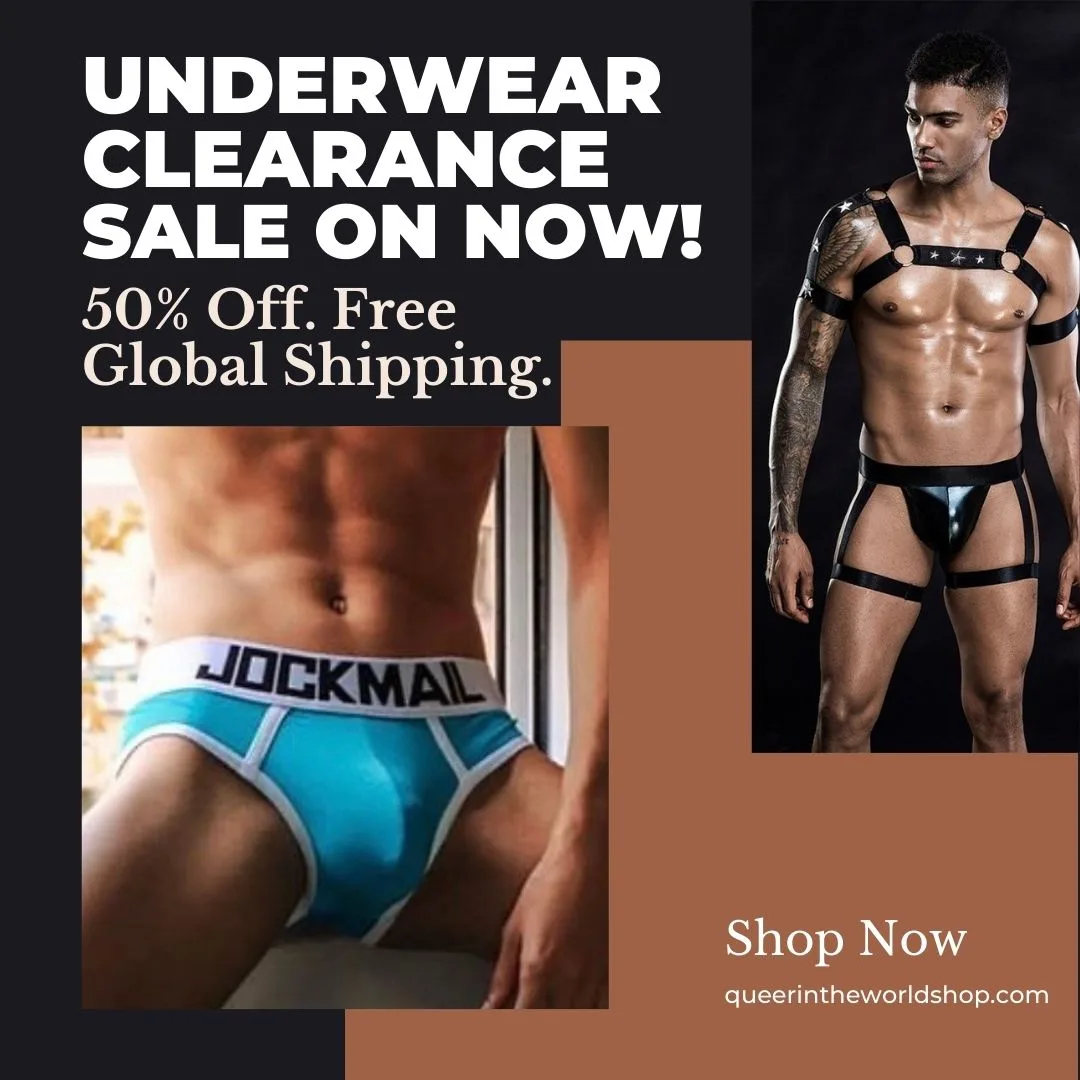 Gay-Friendly Bars in Guayaquil
The following venues are regarded as among the best gay-friendly bars and clubs in Guayaquil:
There are other nightclubs in Guayaquil, Ecuador, but none compare to Rayuela in terms of being intimate, laid-back, and romantic all at the same time. This fashionable spot boasts a candlelit lounge with a relaxing ambiance.
The laid-back environment is excellent for meeting up with friends and having a lively chat over a drink. Rayuela might occasionally be spotted swaying to jazzy songs performed by low-key bands. These are the greatest nights for a drink at the neighborhood tavern.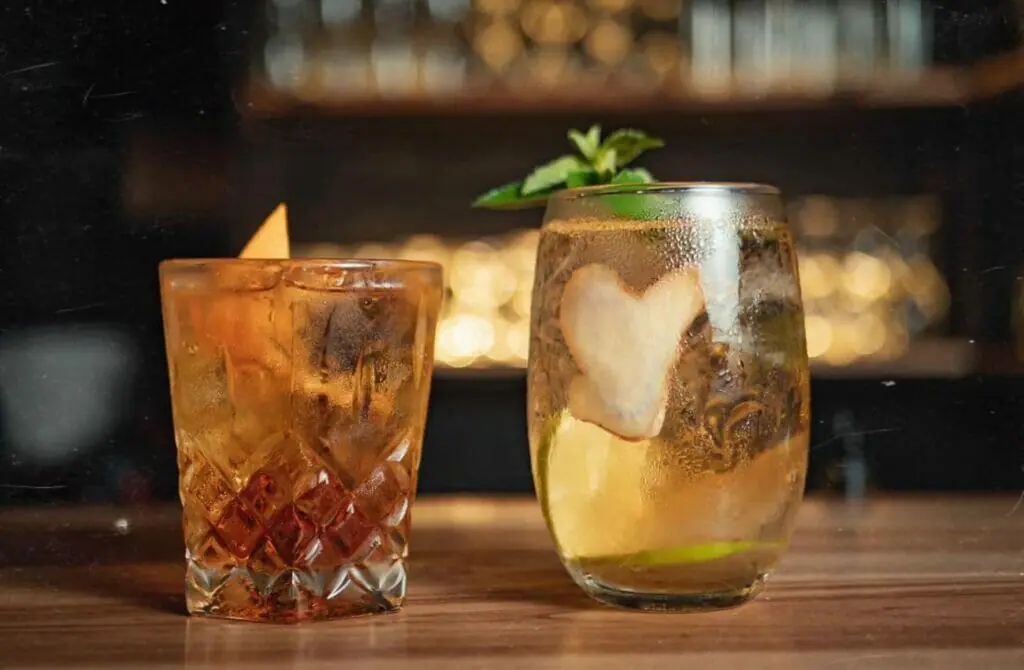 La Taberna Guayaquil is a drinking nook close to the steps up to Las Peas. It's a terrific way to spend the evening drinking the night away in this vibrant and bohemian atmosphere. On the other hand, La Taberna's active customers and frenetic salsa music truly set the tone.
The inside of the pub has been designed to appeal to football fans. The hanging jerseys and other vintage football memorabilia around the venue indicate that the bar and lounge are enamored with the Barcelona Football Club of Guayaquil.
The Diva Nicotina nightclub, located at the foot of a hill in Guayaquil, Ecuador, is not to be missed. The facility often hosts live music performances from various genres, from rock to jazz.
Every night, a huge group of exceptional local musicians gathers to play one-of-a-kind songs, foot-tapping improvs, and sing-along renditions of timeless classics. The young, carefree crowd that frequents this institution creates a festival-like vibe. Everyone is pounding their feet and holding a drink or a cigarillo, indicating a celebration.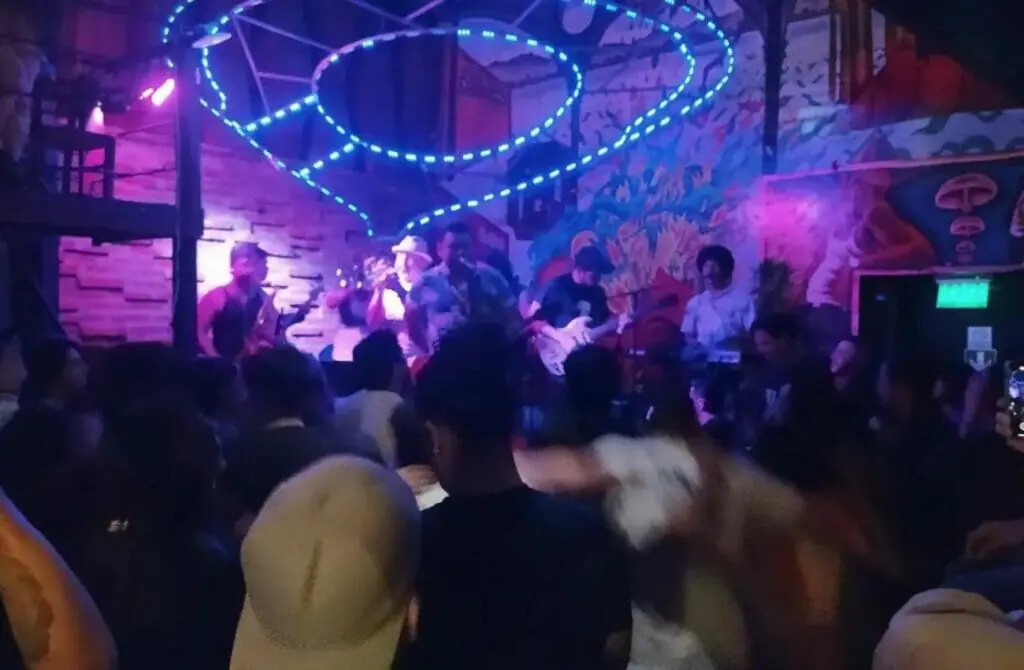 The Zona Rosa and the Cerro Santa Ana may be found at the end of the Malecón. Cerro Santa Ana provides more laid-back options, with bars and pubs jostling for space at the summit's steps, as opposed to the Zona Rosa clubs, which are buzzing with activity.
La Paleta may be found a bit farther up, around the curve of these steps. A hipster swarm can be seen wandering about at this bohemian-style lounge in Las Peas. Its spacious corners, lively music, and laid-back ambiance will move you all night.
As soon as you purchase a glass of beer or a complex cocktail from the bar's menu, you may begin swaying your body to the rhythm of the music. Tapas are available at La Paleta whether you want to drink like a native or fill your tummy.
Red crab, Ecuador's national delicacy, is a favorite way for city dwellers to spend their nights. As the crabs are presented, everyone is handed a wooden hammer to split open the stiff shells. This national culinary masterpiece is served with various delectable sauces, including those prepared with garlic and coconut.
La Pata Gorda, one of the area's finest restaurants, is one of the best places to taste the wonderful and juicy red crabs. It is located in Miraflores, also home to well-known establishments such as Manny's and Pepn.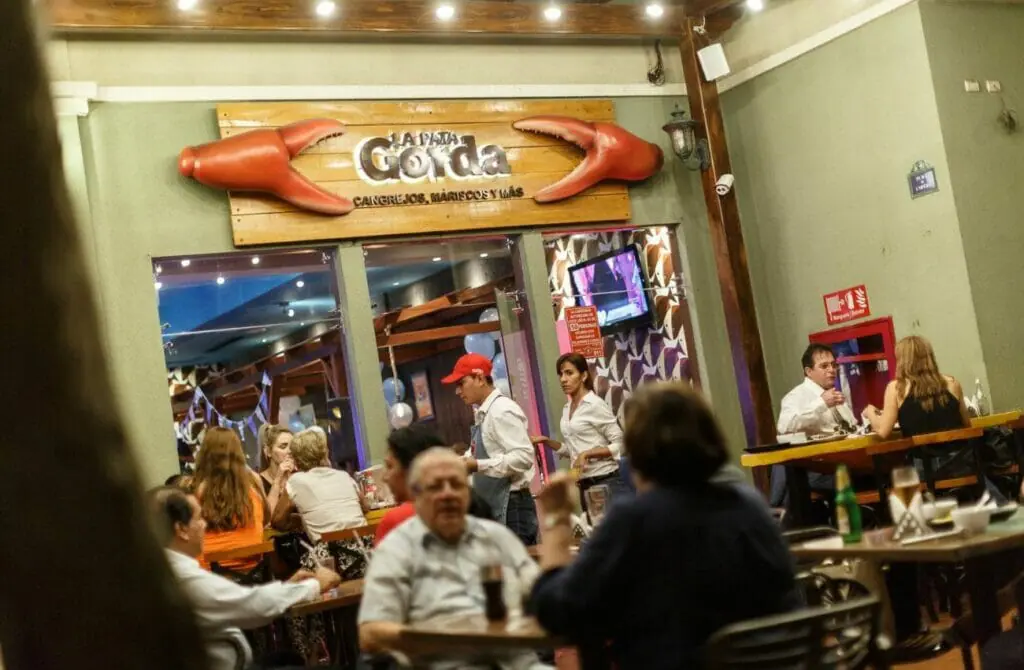 Cool Coffee Spots in Guayaquil
Being a harbor city, Guayaquil is a great site for a coffee business called Sailor Coffee. They make a wonderful cup of coffee utilizing several techniques such as pour-over, Aeropress, French press, and espresso.
They provide a diverse selection of bagels, sandwiches, and salads, some of which are influenced by cuisines from across the globe. In addition to the restaurant's healthy cuisine options, there is a huge juice bar.
Locals visit this coffee establishment, which has a European-style environment. This coffee spot is well-known for its espresso drinks and cold brews. They provide a range of delectable desserts, small plates of cuisine, and microbrew beers manufactured in local breweries.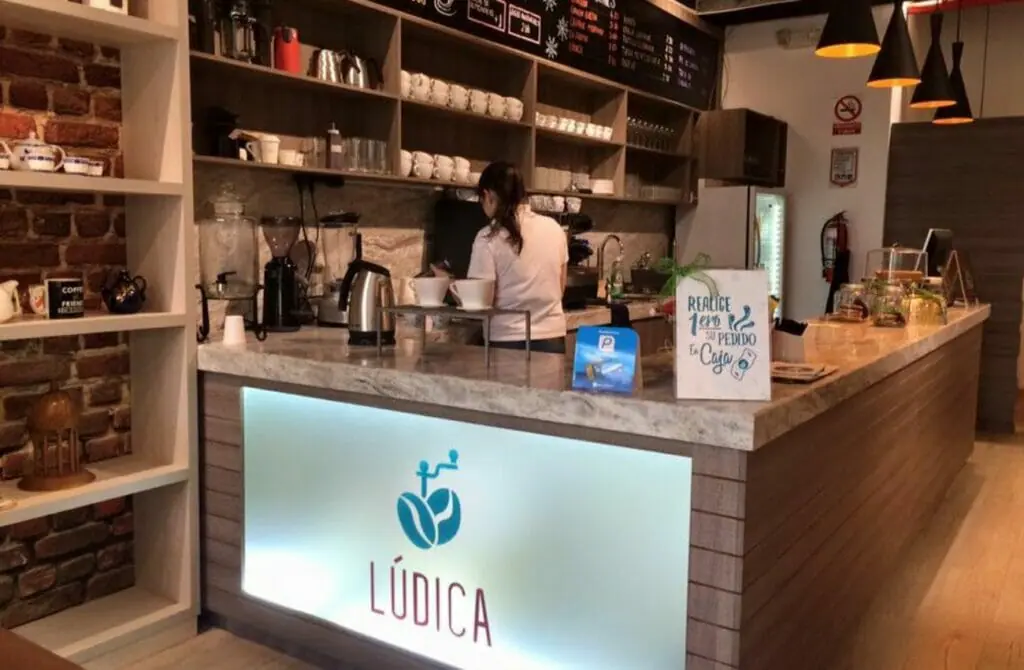 El Mono Goloso is a great place to relax after a day of touring in the city, and it's just a few steps from the Gardens at the Malecon 2000. Pastries in the French style, such as amazing almond croissants, are at the top of consumers' wish lists.
El Café de Tere was formerly a well-kept local secret. Excited customers wait their turn to buy the house specialty, Bolón de Verde, or a big dish of Tigrillo, meals prepared from green plantains. All of these dishes are prepared on a grill. If you want the best selection, go there early since they stop accepting orders after they've sold out, typically before they shut.
This is the first Sweet & Coffee store opened in Guayaquil in 1997. They are currently the proprietors of cafés all around Ecuador. Customers may enjoy drinks prepared with coffee, fresh juices, and sweet and savory baked products at this coffee shop. Here is a fantastic place to learn about the traditional way Ecuadorians take their coffee.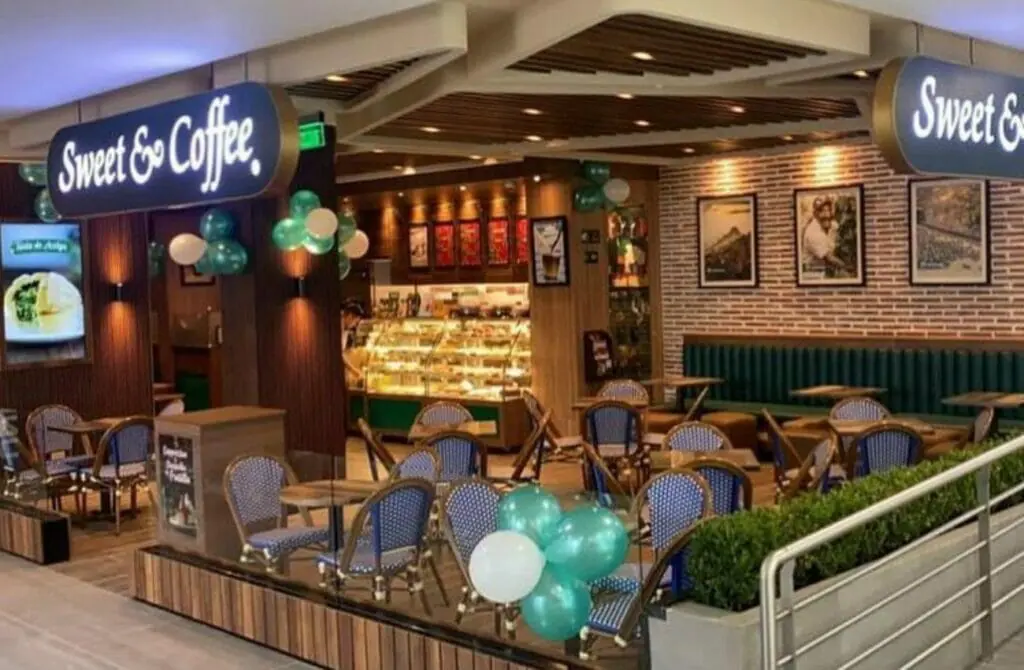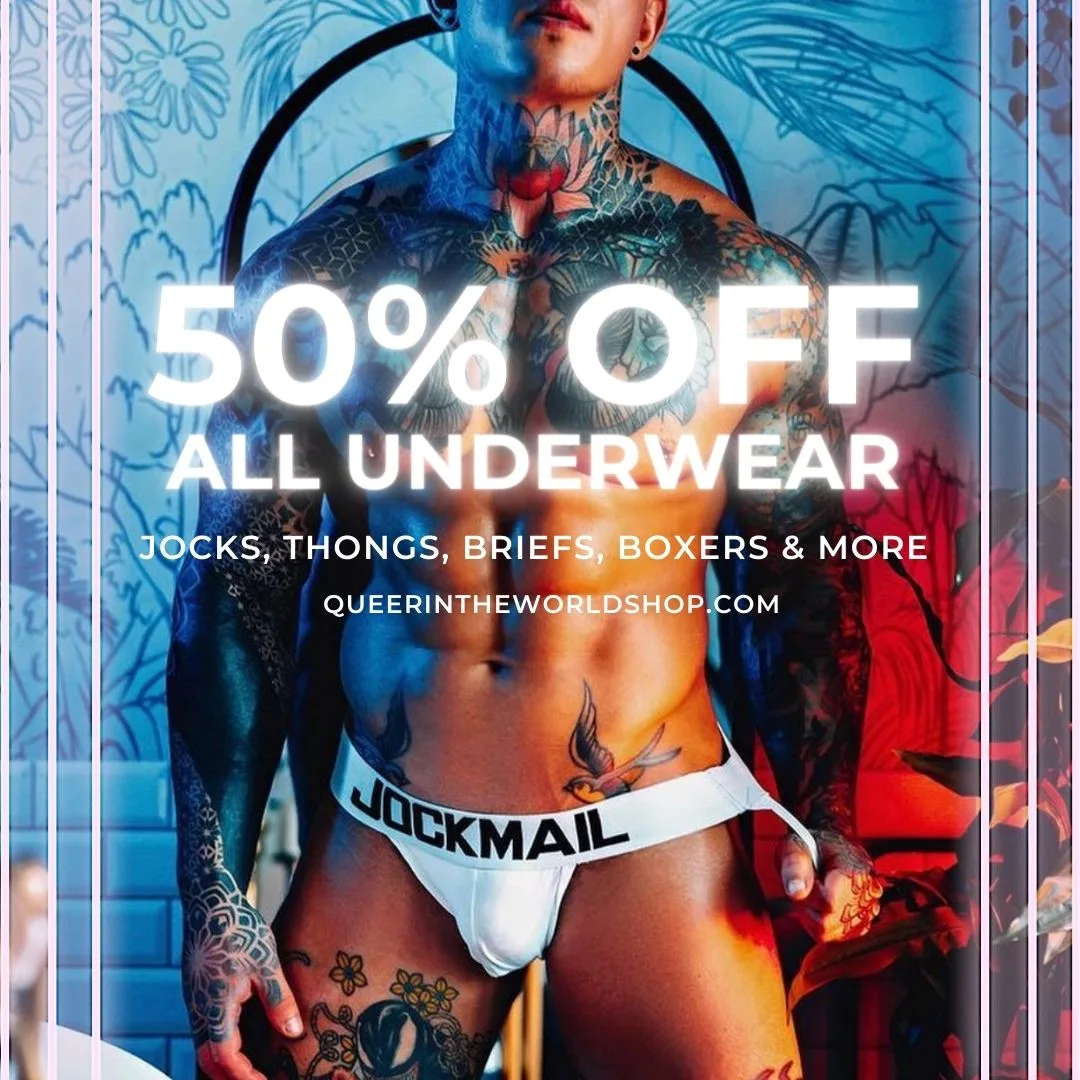 Gay Map Of Guayaquil
Finding it hard to envisage where everything is in Guayaquil? Hopefully, this queer-centric map helps where we have marked all the bars, clubs, parties, hotels, saunas, massages and more will help you stay in the spot best suited to you!