As a country with a strong Catholic influence, Venezuela has reservations about legalizing LGBT rights. Despite this, there are several areas with lively LGBT communities in Venezuela. Many places, such as Caracas, offer visitors an open, unapologetic gay scene.
Venezuela, often considered one of the most dangerous countries in South America, has several flaws. For their protection, travelers should take care when in Caracas. Homosexuality is legal across Venezuela, and gays and lesbians are protected under anti-discrimination laws.
Marriage and adoption are strictly reserved for heterosexual couples in Venezuela, although daily conversations within the government and among LGBT individuals assist in improving growth. Although gay activities were legalized in the country in 1997, it is still very dangerous for LGBTQ persons to live in Venezuela.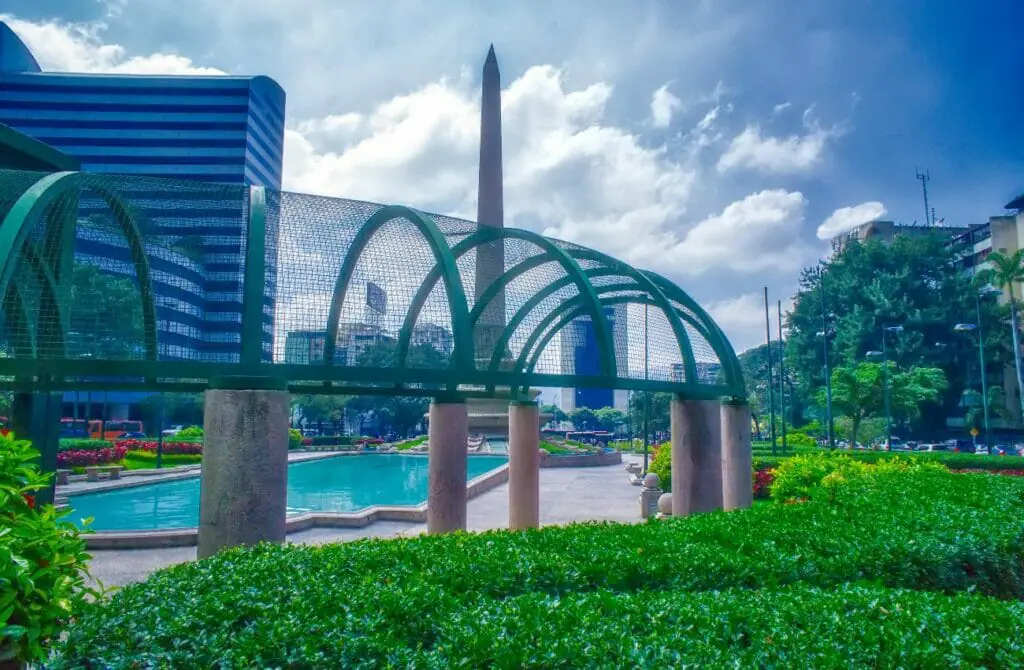 The city of Caracas, Venezuela's capital, is an economic and cultural center in a mountain valley in the country's north. Caracas is a vast city that is always crowded. Thus it does not encourage whirlwind romances. The city is chaotic, overcrowded, and packed, with high criminal activity and pollution. The city has just a few pedestrian-friendly sections; only taxis are permitted after dark.
Unfortunately, many people choose to avoid Caracas entirely. You should be fine if you keep your wits about you, ask locals before going anywhere you're not sure about, and use taxis after dark. Safety is the one factor that prevents many people from visiting the city. Therefore it is a major concern. Caracas is a difficult yet fascinating city that is not for everyone.
Caracas is Venezuela's most populated metropolitan zone, making it an essential stop for anybody traveling through the country. Individuals dressed in rainbow colors and carrying rainbow flags marched in a Gay Pride parade in Caracas in 2022 to symbolize the LGBTQ rights struggle in the country.
It is uncommon for individuals to engage in discriminatory conduct in Venezuela; nonetheless, all passengers, regardless of their sexual orientation, will be treated with respect.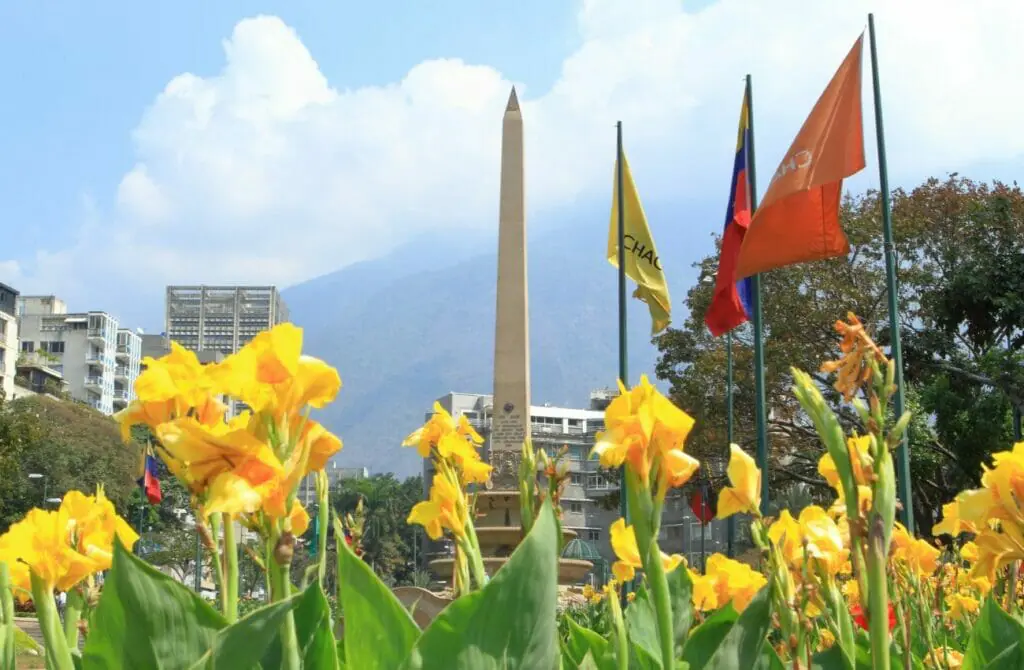 In this article we will cover...
Attractions in Gay Caracas, Venezuela
Welcome to Gay Caracas, darling! While the city may not be the most welcoming to the queer community, fear not! There are still plenty of fabulous things for you to do while keeping things low-key. First and foremost, you must visit some of the city's most iconic landmarks and attractions, dahling!
Take in history and culture by visiting museums, art galleries, and historical monuments. And don't forget to marvel at the stunning architecture, explore parks and gardens, and indulge in the local cuisine. But that's not all, darling! Gay or straight, there's always something to do in Gay Caracas.
Immerse yourself in the local culture by attending cultural events like festivals, concerts, and shows. Trust us; there's always something fun and exciting happening in this fabulous city. Remember, discretion is key in a city that's not always welcoming to our fabulous community. So, keep it lowkey and enjoy all the wonderful things Gay Caracas has to offer!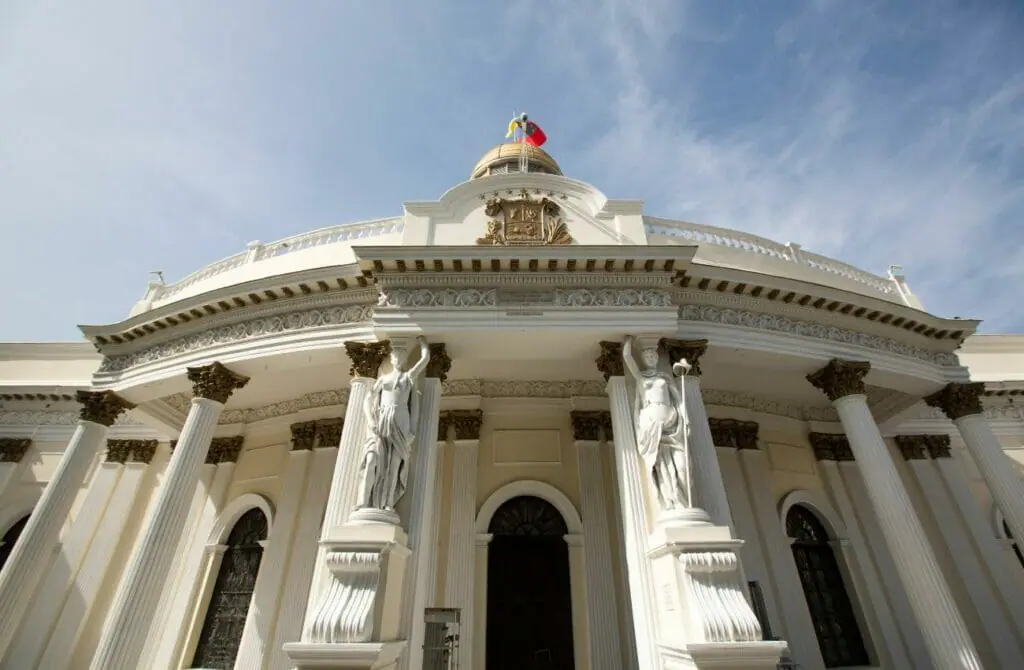 El Vila National Park, situated north of Caracas and spans the Caribbean coast, has provided inhabitants access to a wonderful natural playground since its formation as a national park in 1958. The park's main mountain range, the Cordillera de la Costa, is home to various plant and animal species.
The park also has rugged mountains, luscious woodlands, and cloud forests. The park has around 180 distinct types of orchids, including Venezuela's national flower, Cattleya mossiae. The park also has over 100 different types of butterflies and 500 birds, some of which are endemic to Venezuela.
The most convenient way to observe El Vila is to take a trip on the Caracas cable car, which links the city with the settlements on top of El Vila mountain and ascends to 2,135 meters (7,005 ft). The most convenient way to get out is to rent a four-wheel-drive car, drive to surrounding settlements like Galipán or utilize the region's wide network of hiking trails.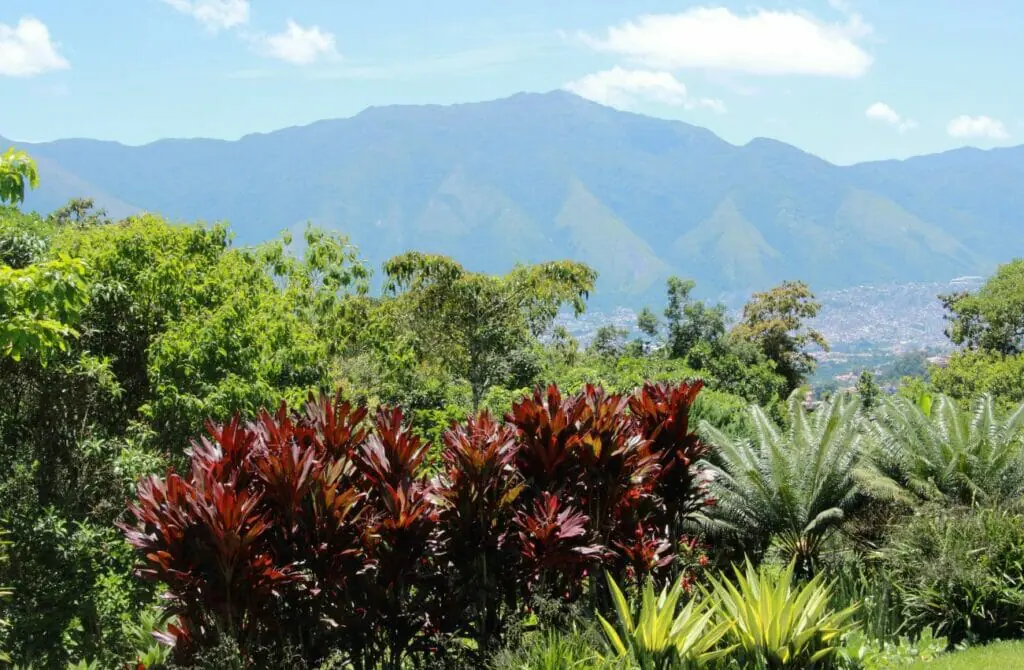 Galipán, while just 15 kilometers north of Caracas, is a tranquil mountain village that starkly contrasts the bustling city of Caracas.
A visit to Galipán is strongly recommended to experience rural life in Venezuela. Galipán, situated on a mountaintop at the height of 1,870 meters, is best accessed by a four-wheel-drive vehicle, either straight from the city or in conjunction with a journey on the Caracas cable car.
In any case, the trip is stunningly picturesque and provides spectacular views of the city below.
Canary Islanders were the first to settle in what is today known as the settlement. The town now has roughly 2,500 people and receives a steady stream of tourists from Caracas. Tourists may meander through the town streets and observe the church, school, and center square, all constructed into the slope.
Visitors may also sample regional delicacies at a local restaurant or peruse the roadside kiosks selling traditional handicrafts, fresh strawberries and cream, and handmade jams, juices, and sweets.
Dunas Water Park (Parque Dunas)
Enjoy the sunny weather of the tropics while visiting one of Venezuela's largest water and entertainment parks. During the hot summer, Dunas Water Park, also known as Parque Dunas, is popular with families. It is a hybrid of an amusement park and a water park, including attractions such as water slides, a beach, a lazy river, and a surf slide.
Rollercoasters, zip lines, miniature golf, an arcade, and other attractions also exist. Young ones may have fun in the infant zone, the whole family can skate around the rink together, and a train circles the park. A café and a pizza restaurant are also on-site, providing food and drinks.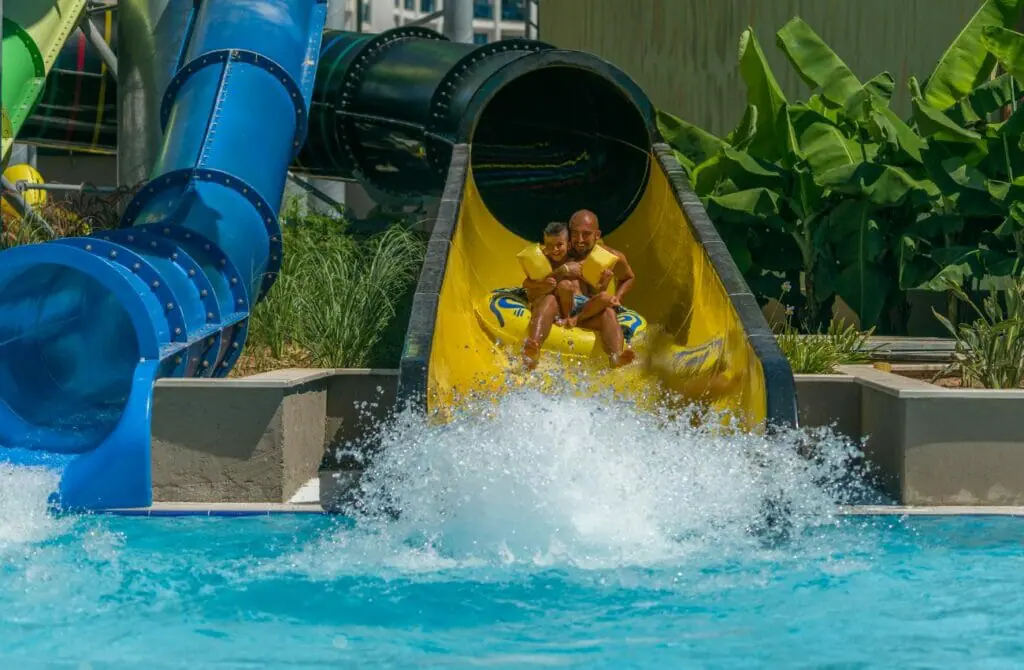 Bolivarian Museum & Birthplace Of Simón Bolívar (Museo Bolivariano & Casa Natal)
This museum is a fitting tribute to one of South America's most famous rebels, Simón Bolvar, and is situated in a lovely colonial townhouse in Caracas' historic district.
The lovely edifice is noteworthy for two reasons: first, it is one of Caracas' few colonial-era residences that have been restored, and second, it was Simon Bolivar's birthplace and childhood home. Simón Bolivar, nicknamed "El Libertador," was Venezuela's second president.
The 17th-century property is now home to two of Venezuela's most extraordinary museums: the Museo Bolivariano and the Casa Natal (Birthplace), which opened to the public in 1921. The structure was named a National Monument in 2002. (Bolivarian Museum).
The Casa Natal has been reconstructed in the historical period style and has an amazing collection of Venezuelan artwork. These art pieces depict both the Bolivar and the Venezuelan War of Independence. The neighboring Museo Bolivariano has a large collection of keepsakes, personal possessions, documents, military uniforms, equipment, and even the baptismal font in which Bolivar was baptized.
Plaza Bolivar
Plaza Bolivar is a bustling tree-lined tribute to Simon Bolivar, a notable military and political hero, and it serves as the heart of Caracas' old town. Simon Bolivar is well-known for his military and political leadership.
The plaza's central area is occupied by a monument depicting a horseback rider. The statue was carved in Munich, transported in parts to the city, then assembled on-site. From there, one may walk to other notable landmarks, such as Simon Bolivar's birthplace, the San Francisco Church, and Caracas' capital building.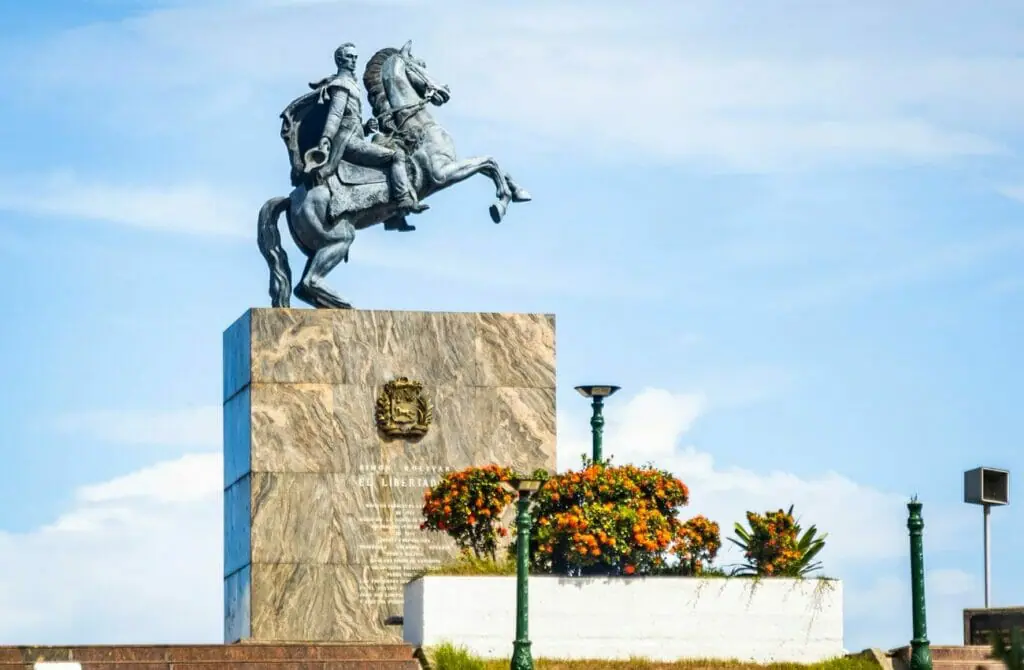 Panteón Nacional
The Pantheon was once a church, but it has since been turned into a mausoleum where national heroes like Simon Bolivar are interred. The sarcophagus of Simon Bolivar now stands in the center nave of the structure, replacing the altar.
The Pantheon is ornamented with paintings from the 1930s depicting occurrences from Bolivar's life. Moreover, a spectacular crystal chandelier was installed in 1883 to commemorate the centennial of his birth.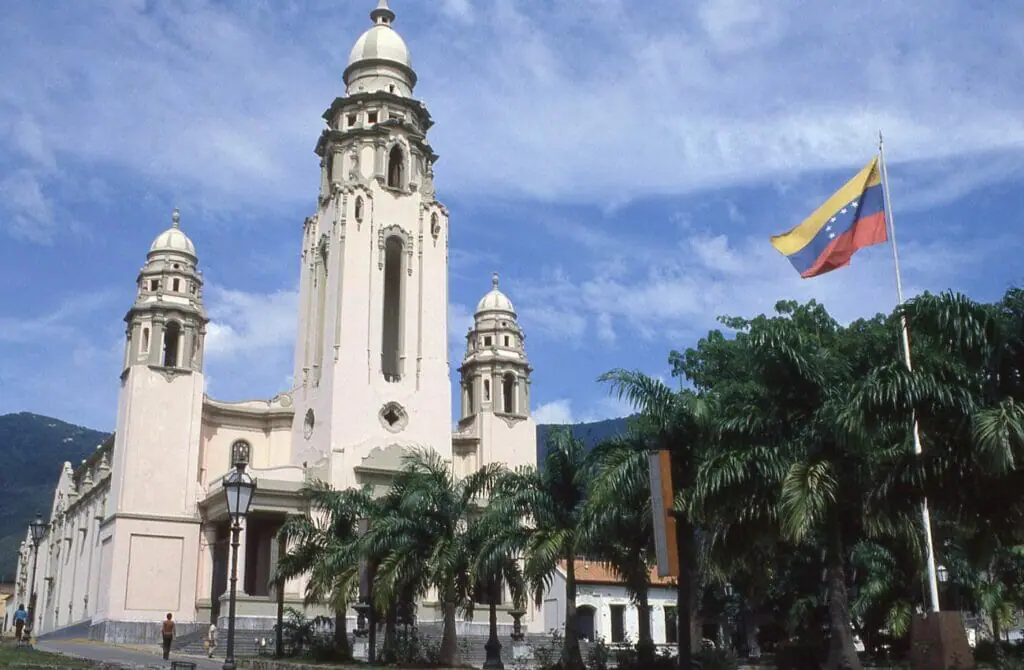 El Hatillo
This charming town is located north of Caracas and is a national monument and one of the most popular tourist sites in the Gran Caracas area.
The streets of El Hatillo are lined with ancient houses that have been refurbished to give a warm and welcoming environment, music can be heard in the background of most places, and travelers can enjoy a wide variety of authentic and tasty foods at the area's restaurants.
Since this is one of the most significant sources of income for the village's citizens, the town is probably best recognized as a place to buy authentic arts and crafts and local furnishings. After spending the day in El Hatillo, you'll get a fair idea of what it's like to live in Venezuela.
Teleferico
The cable car air transportation system is merely a mode of transit inside the city, but riding them has become a fascinating attraction in and of itself.
Although it is only a mode of transportation, a network of wires is employed to convey autos from one station to the next, and cabins are suspended from those wires. A funicular is a public transportation system that uses cabins to carry people on land. Caracas is a beautiful city with amazing treasures and surprises at every turn.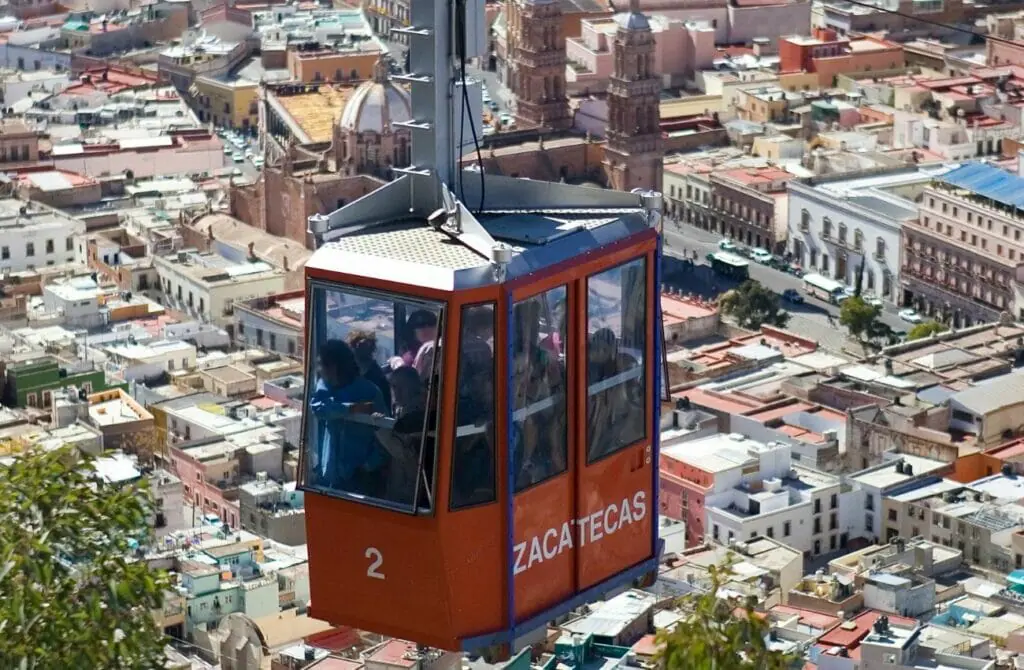 Gay-Friendly And Gay Hotels in Caracas, Venezuela
Oh, honey, let me tell you about being fabulous and feeling welcome at these hotels in Caracas! Don't worry about other hotels that might not be as accepting; these gems are committed to being LGBTQ+ friendly and making sure that all guests feel like they belong.
Being gay-friendly isn't just about waving a rainbow flag or using the right pronouns; it's about creating a safe and inclusive space for all guests. From non-discrimination policies to providing resources for LGBTQ+ travelers, these hotels go above and beyond to make sure that you feel welcomed and supported.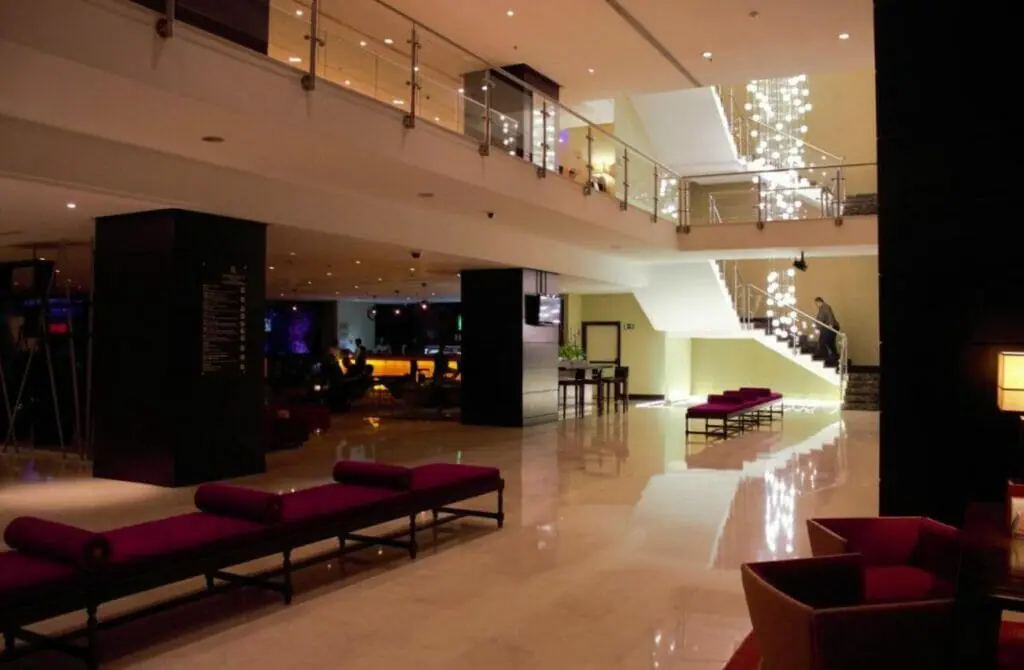 And honey, they don't stop there! Some of these gay-friendly accommodations have extra amenities and literature about local LGBTQ+ events and resources. Plus, they might even be located in an area that's known for being LGBTQ+ friendly. Now, let me tell you about these fabulous hotels in Caracas.
While there aren't any specifically gay hotels or resorts, these are the crème de la crème of gay-friendly accommodations. And if these don't tickle your fancy, don't worry; there are hundreds of other options in Caracas to fit your budget and needs. So pack your bags, put on your most fabulous outfit, and get ready to feel welcome and accepted at these gay-friendly hotels in Caracas!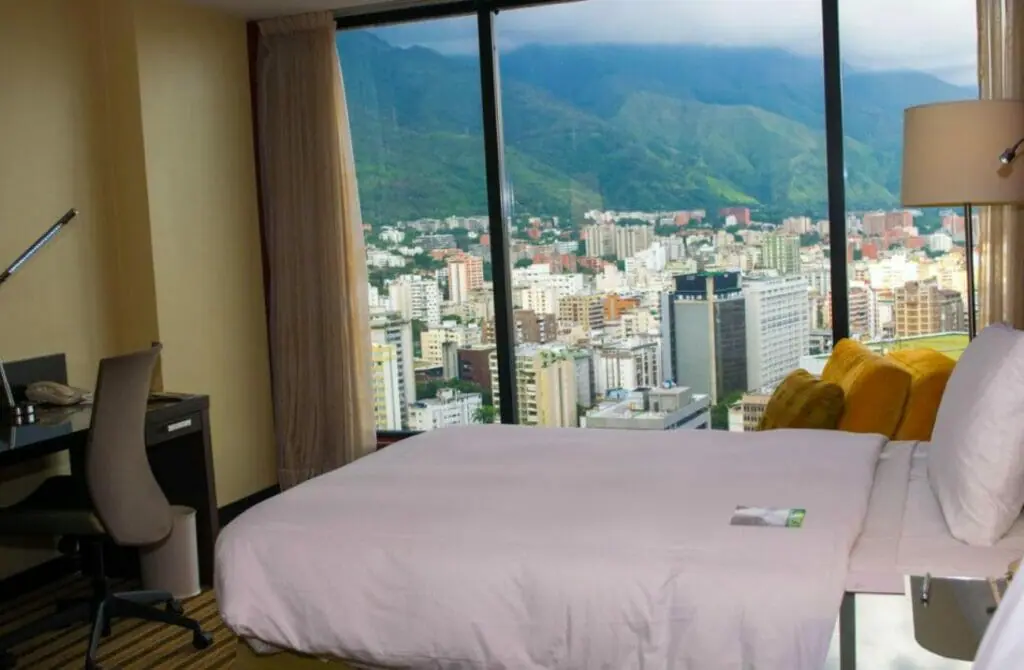 Renaissance Caracas La Castellana Hotel ☆☆☆☆☆
Travelers to Caracas may stay at the opulent Renaissance Caracas La Castellana Hotel. This hotel is one of the city's accommodation alternatives. This bustling hotel in Caracas is located in La Castellana, one of the most prominent shopping areas.
It is near the well-known Altamira urbanization, which is part of the city's financial sector and a vibrant neighborhood full of restaurants, nightlife, and retail companies. The street comes alive with bustle, especially at night.
Since the hotel has cutting-edge workout equipment, you can access the fitness facility even if you are not a guest. This will allow you to maintain your regular training plan while ensuring you meet your fitness goals.
You are welcome to visit the modern spa facilities at any time of day or night to relax with a massage or one of the other available treatments. The rooftop pool area, which has been attractively planted, offers guests the opportunity to swim or watch others swim.
When the rooms were designed, they were done so with your comfort in mind. The Renaissance Caracas La Castellana Hotel features luxurious furnishings, a 5-star rating, and first-rate services and facilities. It has breathing air conditioning, large public spaces, and luxurious sofas and mattresses covered in rich red textiles to help you have a good night's sleep.
The rooms are arranged in warm tones and dark wood and have a sofa, cable television, and a minibar. Tea and coffee makers are available in the rooms, enabling guests to effortlessly prepare and enjoy their chosen beverage without leaving the comfort of their rooms.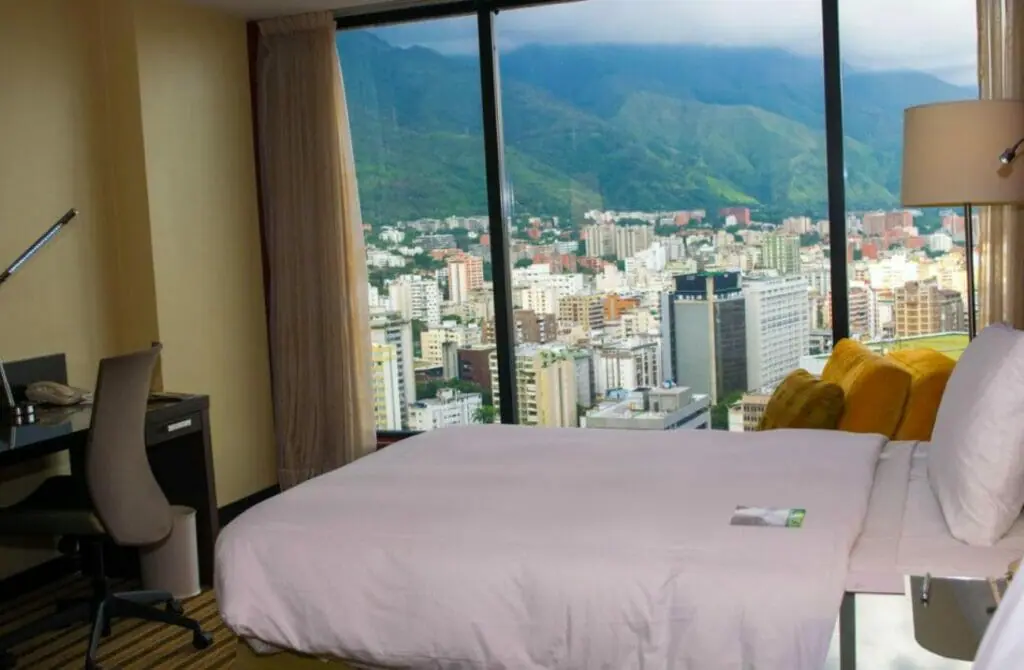 If you are a gay guest looking for a place to stay in Caracas, the Waldorf Hotel is another excellent option. Your decision to stay at this hotel will be well worth it. A team of professional customer service personnel upon arrival will meet you. They will be available to answer any questions you have regarding the services they provide.
This hotel has a broad range of entertainment activities that may keep you busy. The Wardolf Hotel includes an outdoor swimming pool for its guests to use throughout the day while also taking in the views and sounds of the area. There is also a fully equipped exercise center accessible for gym enthusiasts to utilize during their stay at the hotel to burn off some of the extra calories they may have gained.
The rooms include free Internet, air conditioning, and a private bathroom; they are big, comfortable, and air-conditioned. Visitors may use room service, a front desk that is open 24 hours a day, and luggage storage.
If you become bored in your accommodation, you can always step outside into the garden or the terrace to enjoy the amazing views of the city. A complimentary breakfast buffet will be delivered to your room each morning to help you get off on the right foot. There are buffet, à la carte, and continental breakfast options every morning.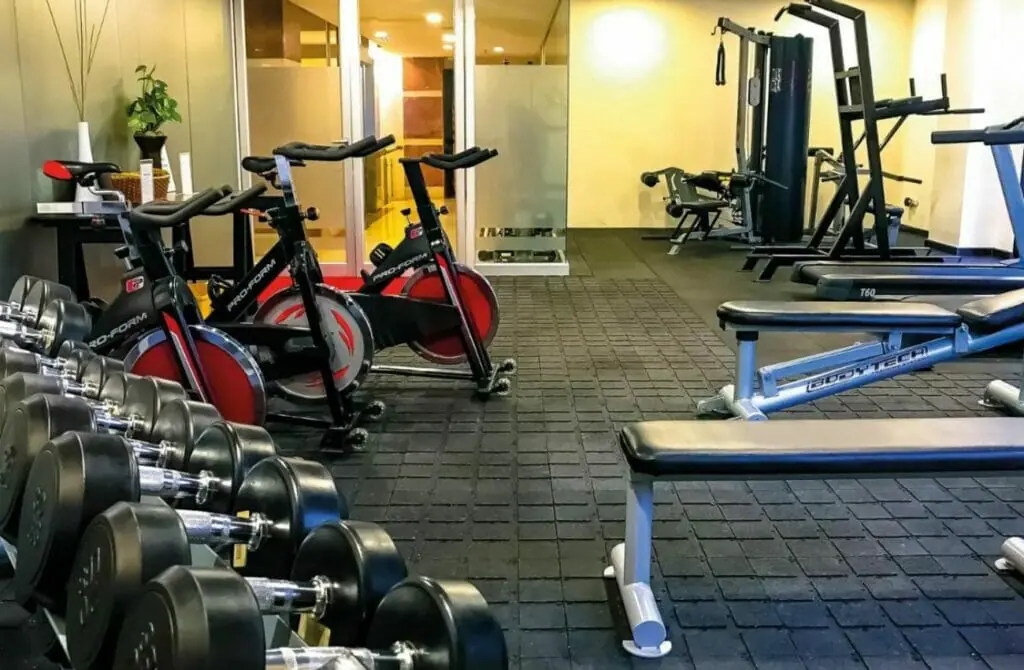 The Cayena-Caracas is a stunning and modern hotel located in Caracas. This hotel provides spectacular views of both the city and El Avila Peak, which is guaranteed to spark your interest in staying here. You won't have to worry about anything while staying at the hotel since it cares for its clients in every manner.
The Cayena-Caracas is unquestionably one of the best options for anyone seeking a place to stay in the city.
The Cayena-Caracas is an excellent choice for tourists seeking a place to stay in Caracas due to its gay-friendly atmosphere and various convenient facilities designed to make your stay more pleasant.
Each elegant neoclassical room is fitted with excellent Italian bed linens and a big bed to provide a comfortable night's sleep during your stay. There is also an espresso coffee machine in the rooms, saving you the trouble of driving to the restaurant to enjoy your chosen type of coffee anytime.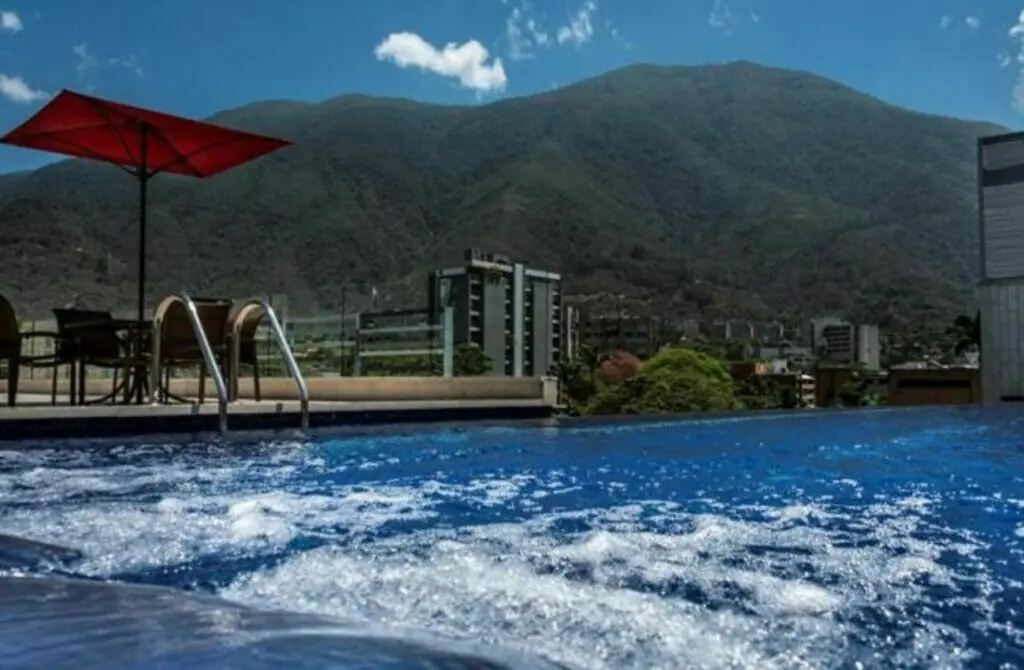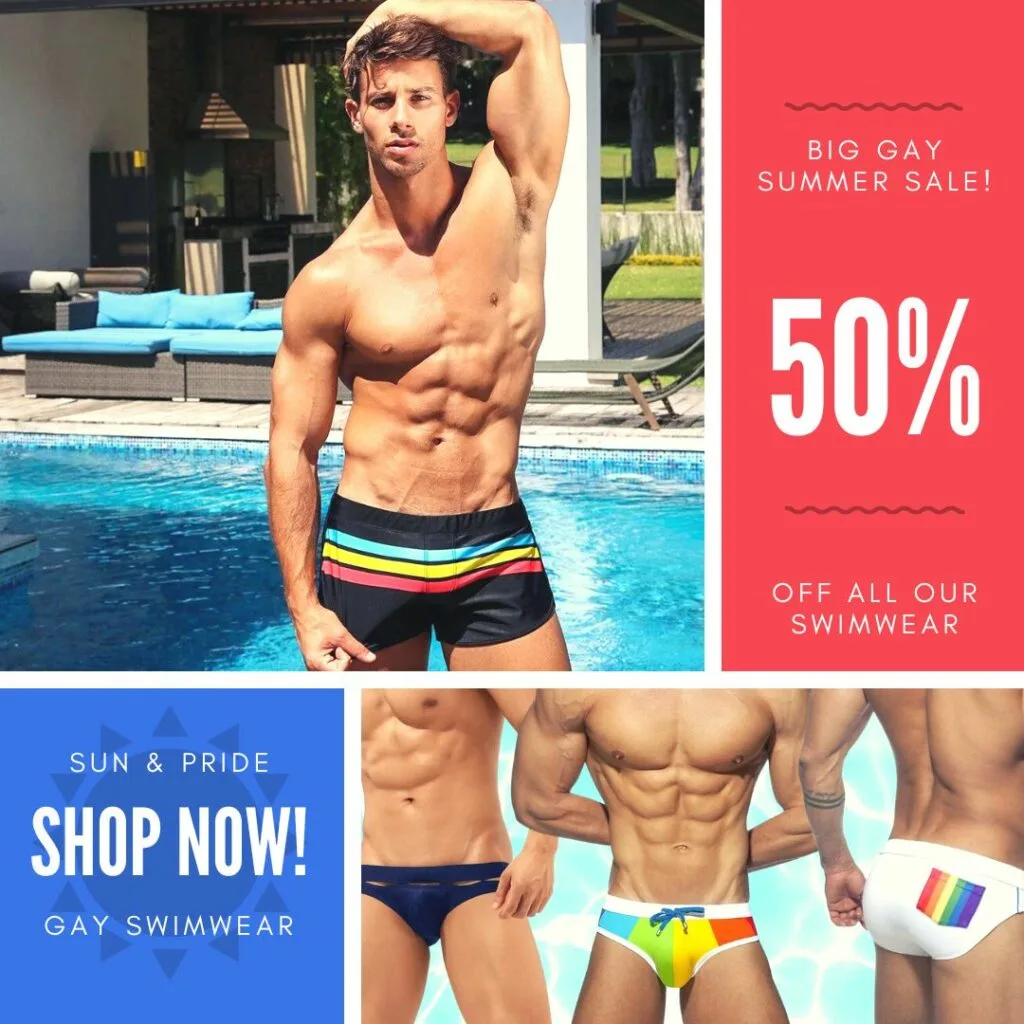 Gay Nightlife in Caracas, Venezuela
Since Caracas is such a huge and diverse city, several options exist for things to do at night. You should confine your city tour to wealthy and generally safe neighborhoods such as Altamira, El Rosal, and Las Mercedes or one of the city's well-known shopping malls.
The nightlife in Venezuela has developed over time. This movement has historically been affected by increased violent crime, such as kidnapping, carjacking, and random acts of violence on the streets of Caracas and all of Venezuela's other major cities.
Stepping out at night in Caracas, an extremely dangerous city is not the best decision. Consequently, numerous bars have closed their doors since fewer customers are visiting them than in the past.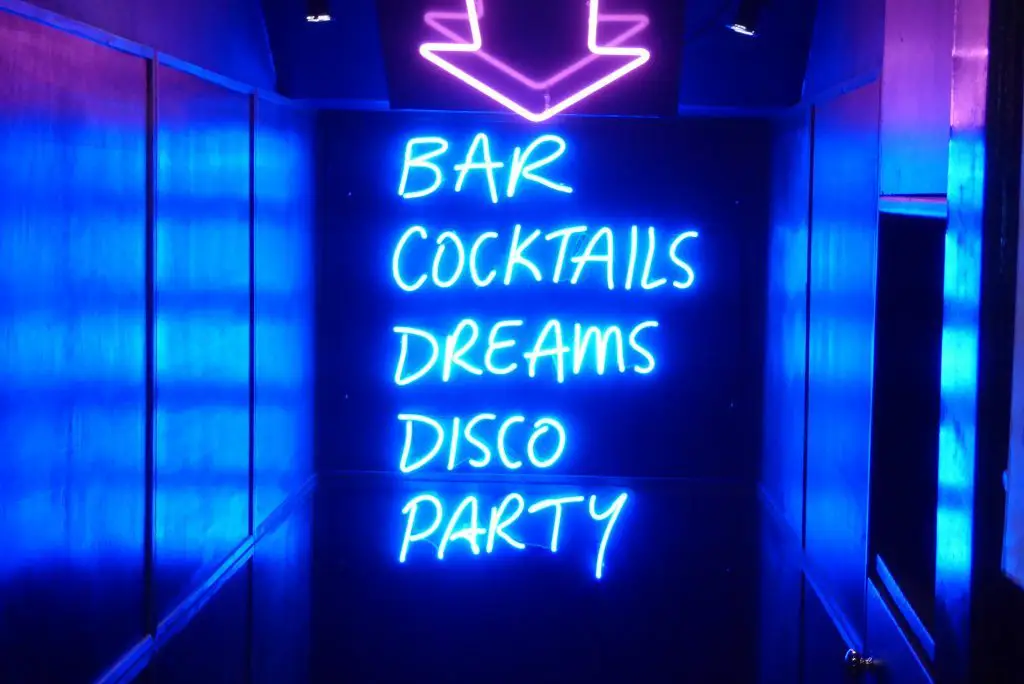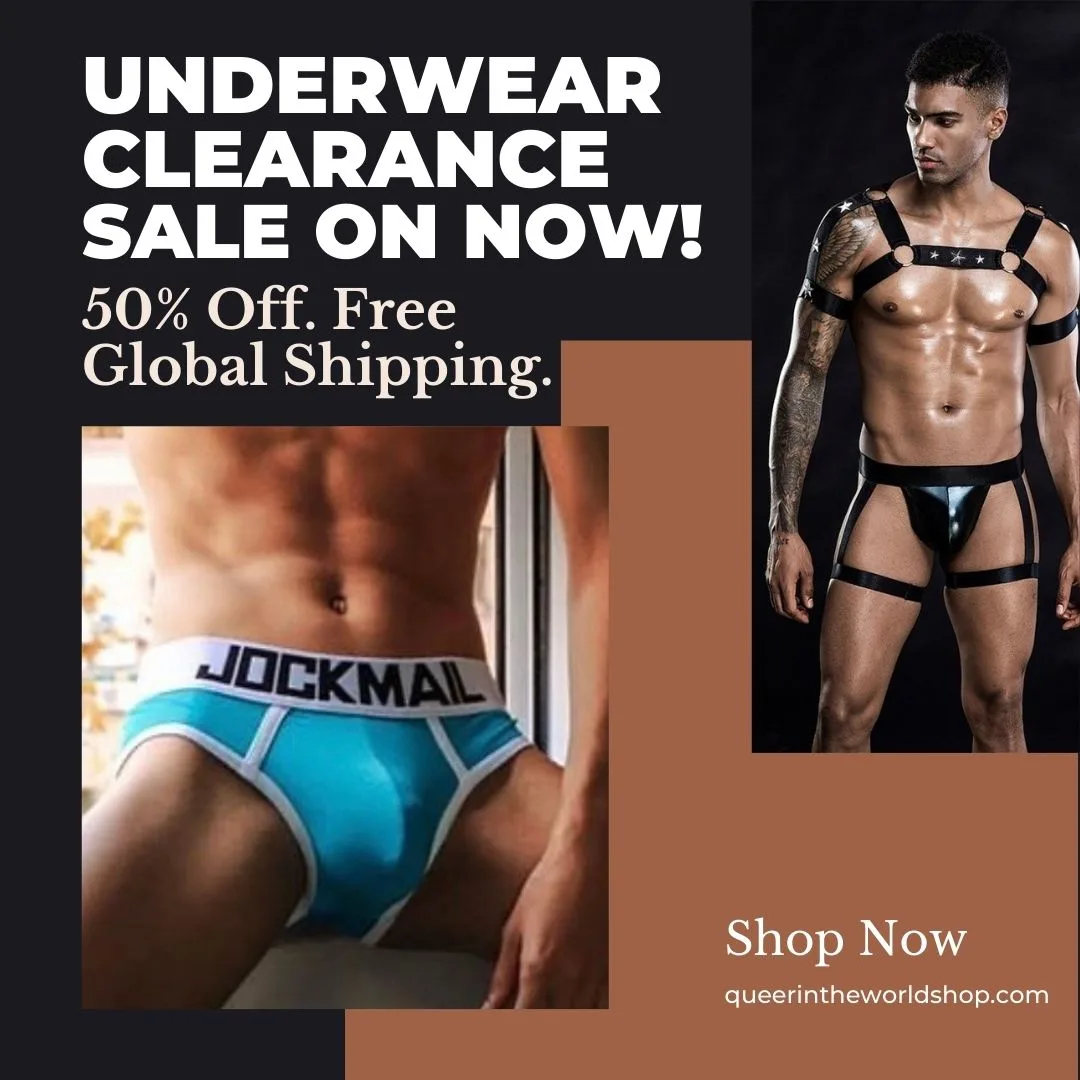 Gay-Friendly Bars and Clubs in Caracas
Although the nightlife in Caracas is not very welcoming to LGBT guests, a few gay-friendly bars and clubs in the city are well worth visiting. In the heart of Caracas, Venezuela's capital, thirsty tourists may select from a broad range of locations, from laid-back rooftop hangouts to elegant cocktail bars that provide a variety of beverages to satisfy their thirst.
The following places are often considered as being among the city's most well-known and frequently attended gay-friendly bars and clubs:
Although this firm features a restaurant that serves excellent Thai food, the Bar is by far the most enticing aspect of the business. If you're looking for a great location to hang out with an Asian flair, Bar S should be your first choice.
This establishment's interior has a lot of wonderfully arranged flowers in the entryway, and the music performed is calm and cosmopolitan, which transfers visitors to various regions. It's a great setting for a first date or a romantic rendezvous because of the low lighting and close closeness of the chairs.
Listening to Latin jazz, also known as habanera beat or Afro-Cuban jazz, is best done in the Juan Sebastián Bar in Havana's heart. Juan Sebastián is a true Venezuelan nightlife institution that bills itself as the self-proclaimed Temple of Jazz. It was founded in 1973.
It is routinely recognized as one of the top pubs in the El Rosal district, which is noted for the vibrant environment of its restaurants and bars. This is one of the nicest spots in town to unwind with a cool drink while listening to captivating South American jazz music.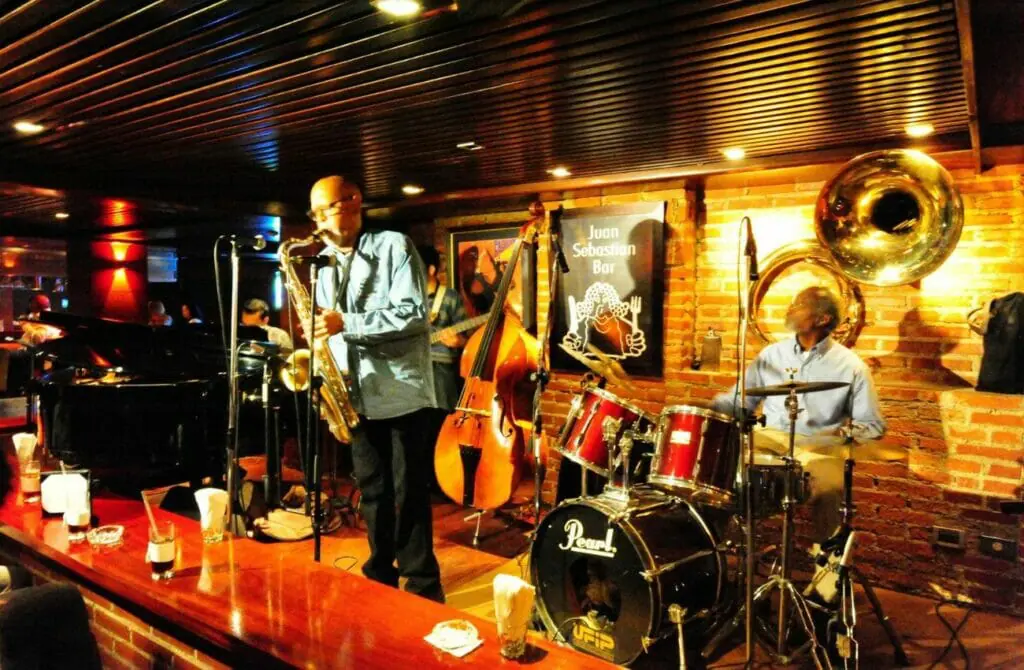 La Quinta Bar, which originally opened its doors in 2011, is more than simply a late-night drinking establishment; it also presents a range of fantastic music and comedy nights. In addition to being a popular venue for live rock bands, it often hosts art exhibitions and private gatherings. The restaurant has some of the most outstanding DJs in the area, who perform electrifying sets monthly.
The establishment also has a wonderful tiny balcony where diners can get fresh air. Because of its dynamic setting, informative exhibitions, and engaging themed nights, La Quinta Bar is one of the greatest venues in town to spend an exciting and entertaining evening with friends.
Pullman Bar, situated in the Metropolitan District of Sabana Grande in downtown Caracas, is the best gay-friendly establishment in the city. This discoteca is well-known for having the best sounds in the Sabana Grande area and for exemplifying Venezuela's rising acceptance of sexual diversity.
Since it is open daily and provides a broad choice of drink bargains, this is a favorite hangout for travelers who want to party late into the night. Pullman was included in a major documentary by Ricardo Hung, one of our country's most notable transsexuals. This is a fascinating development.
The 360° Rooftop Bar, located on the 19th floor of the Altamira Suites Hotel, is one of Caracas' most well-known and highly acclaimed establishments. The panoramic view of the city from the modern rooftop is spectacular, and the rooftop bar's great beverages and delicious appetizers, such as pizza and sushi, further enhance the experience.
The restaurant has a dedicated staff of employees that react to the needs of all guests, and it is packed with a modern and trendy ambiance that makes it well worth a visit, even if just for the view.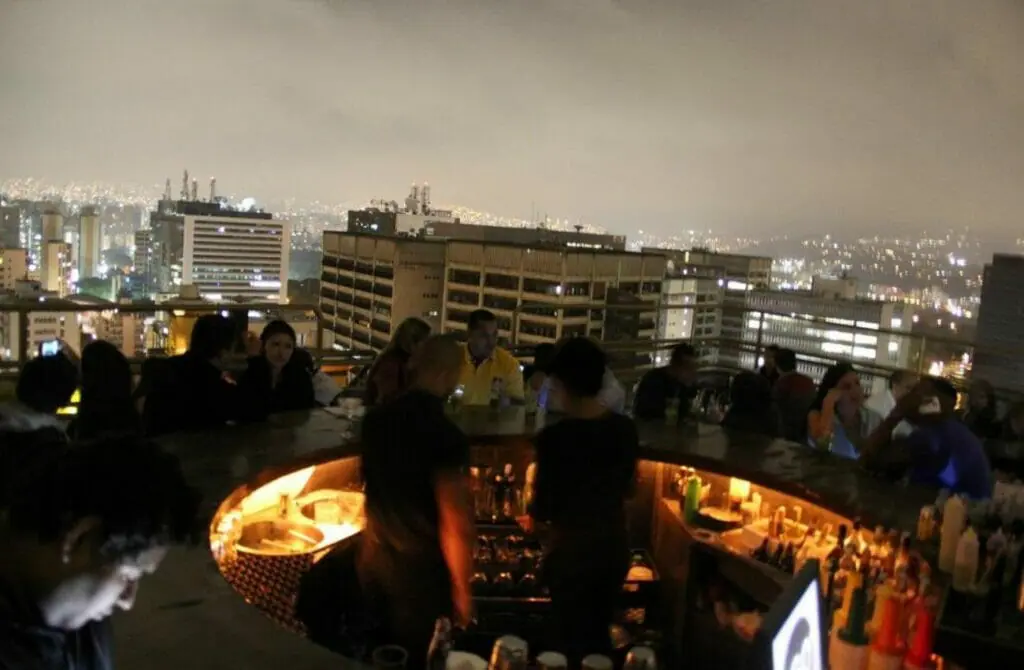 Motorcyclists are an integral part of life in Caracas. However, some may say that motorcycles in Venezuela are problematic as they account for most of the city's traffic.
Seven Bar is a haven for many since it is one of Caracas' most well-known motorcycle bars. Here, you'll find motorcycle enthusiasts from all over the country, and it's a terrific spot to unwind with a pint of beer. Outside, there's an endless supply of high-end motorbikes.
La Suite Bar
(Temporarily or permanently closed. If you know something, please suggest an edit.)
La Suite Bar is one of Caracas' most famous and visited venues in the Las Mercedes area, which is noted for its upscale shopping and restaurants. This lounge bar is well-known for its lavish interior design and the unusual themed nights it offers; it can also be booked for special parties.
Although you'll hear house and 80s music here daily, traditional music is more likely to be played throughout the week. Every Monday night, tango classes are given, while Wednesday nights are dedicated to jazz music and culture in all of its manifestations. On weekends, DJs play energetic sets of music from a range of genres.
La Patana Cultural Ccs was founded to become more than simply a bar. It was intended to be a cultural space for poetry and programming and a location for emerging artists to display their talents and explore Venezuelan national culture and music.
Since its launch in March 2013, anybody has been free to join in any of the several activities offered at this venue. La Patana Cultural, located in the well-known cultural hub of CELARG, hosts various activities, including poetry readings, musical performances, and photography exhibitions.
This is the best place in Caracas for a more high-brow and cultural night than anything else the city offers. The inhabitants are very kind and accommodating, and on any given evening, travelers will find themselves conversing with some of South America's most skilled and well-known professional artists.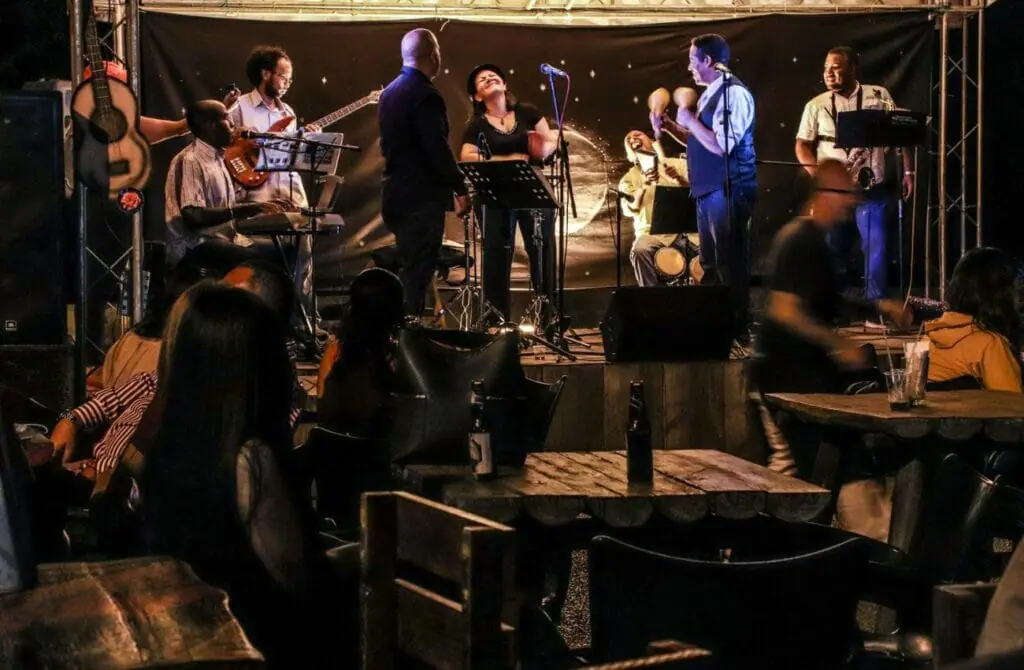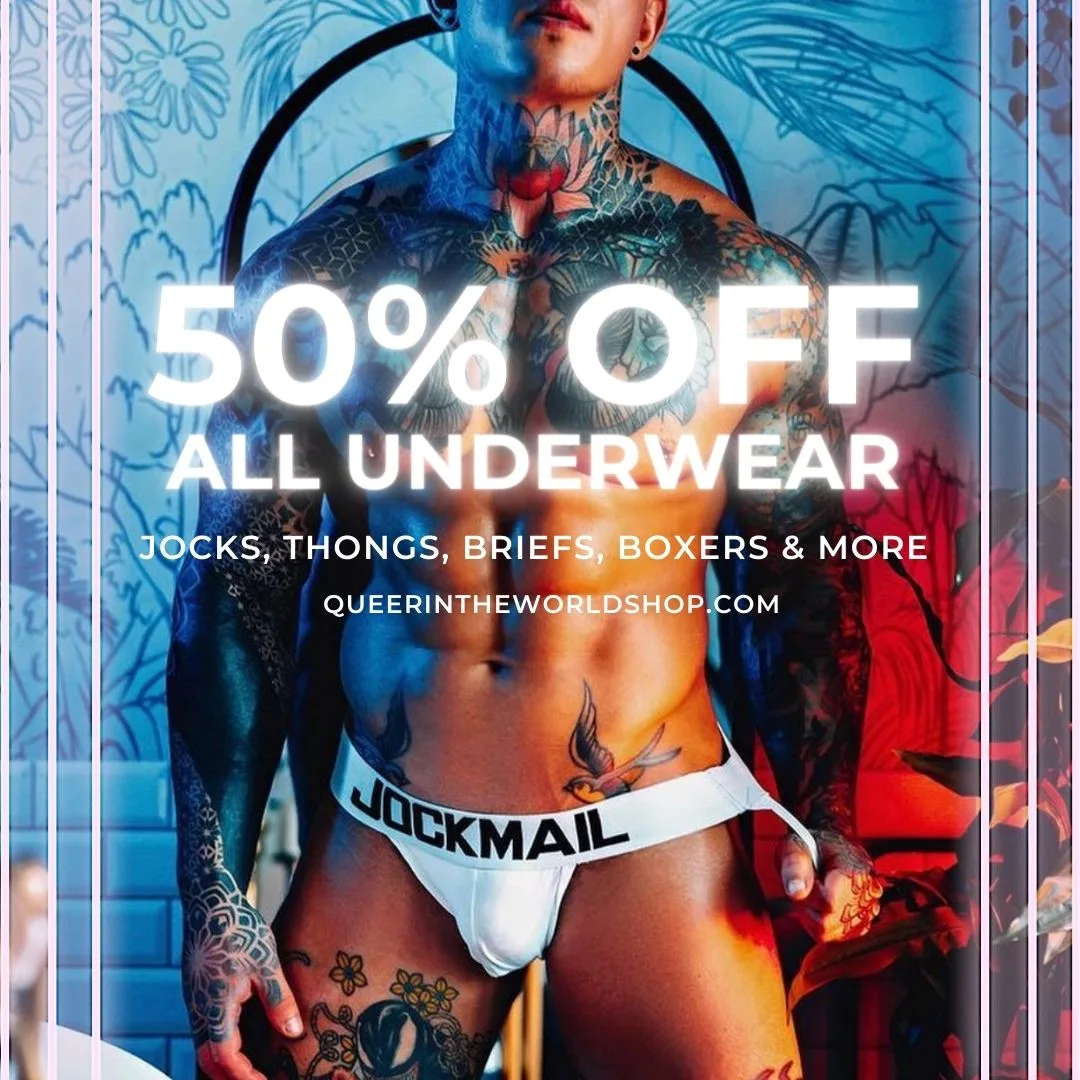 Gay Map Of Caracas
Finding it hard to envisage where everything is in Caracas? Hopefully, this queer-centric map helps where we have marked all the bars, clubs, parties, hotels, saunas, massages and more will help you stay in the spot best suited to you!