Although Romania is not the most gay-friendly country in Europe, it has achieved considerable progress in such a short period; homosexuality was legalized in 1996, and things are gradually improving. Baia Mare, the county capital of Maramureș County, is located in the far northwestern corner of Romania, on the banks of the Săsar River.
Even though homosexuality is not a crime in Romania, most Romanians have conventional attitudes toward LGBT rights. Many major areas support LGBTQ persons and their communities, but in many rural areas, homosexual people are forced to live in the shadows. Visitors to Baia Mare are strongly advised not to engage in any public displays of affection.
Baia Mare, situated south of the Ignis and Gutai Mountains, has a population of 123,738 as of the 2011 census, with a metropolitan area population of 230,932 people. Blidari, Firiza, Valea Borcutului, and Valea Neagră are the four settlements the city administers. The title of "Youth Capital of Romania" has been awarded to Baia Mare.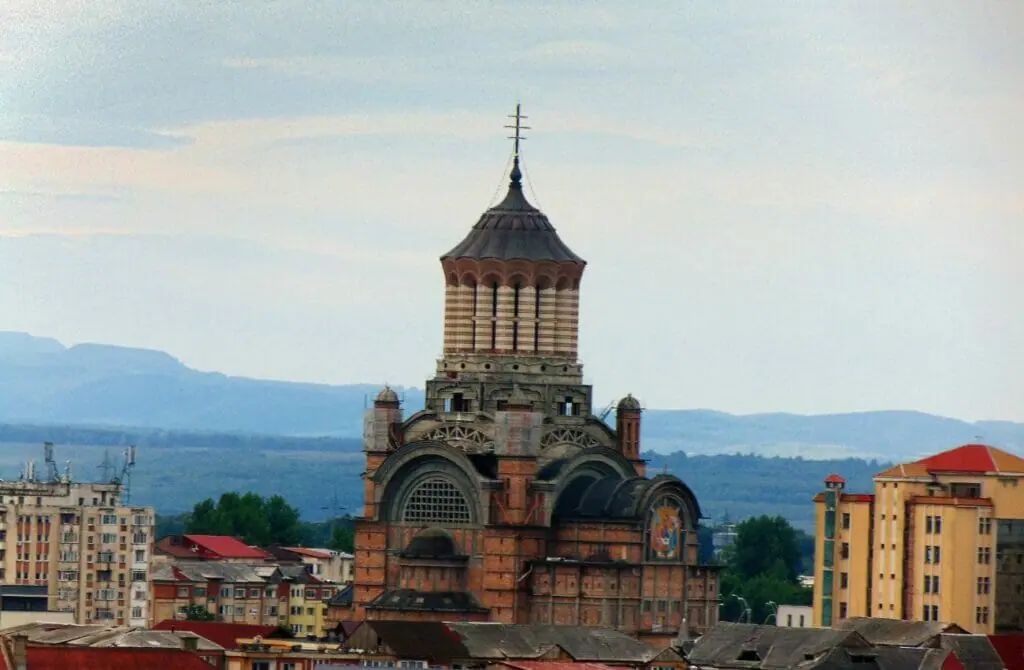 Given the city's large population of young people, it's not unexpected to discover a vibrant nightlife in Baia Mare. The city has a continental climate, meaning winters are chilly and summers are scorching. Low temperatures, gloomy skies, snowfall, and frost define winter. Fog may appear at any moment.
In general, Baia Mare is a suitable starting point for visiting the Maramures region of Romania, which is situated in the northwestern section of the country. This area has beautiful mountains, rolling hills, and charming villages. In addition, the city offers a plethora of activities and attractions to gay visitors.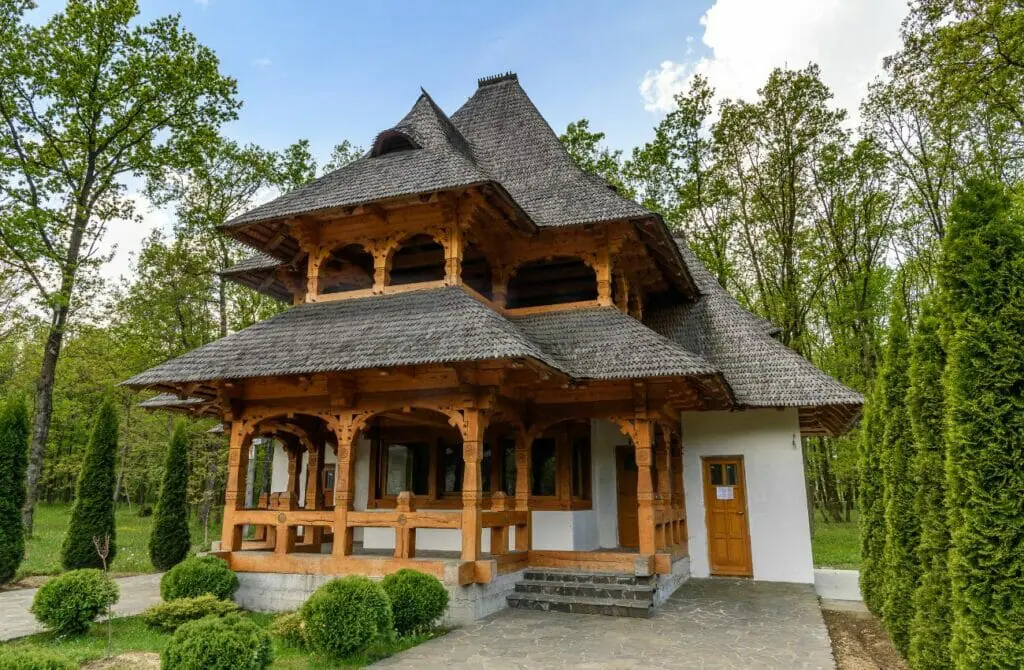 Attractions in Baia Mare, Romania
Welcome to Gay Baia Mare, darling! While the city may not be the most welcoming to the queer community, fear not! There are still plenty of fabulous things for you to do while keeping things low-key. First and foremost, you must visit some of the city's most iconic landmarks and attractions, dahling!
Take in history and culture by visiting museums, art galleries, and historical monuments. And don't forget to marvel at the stunning architecture, explore parks and gardens, and indulge in the local cuisine. But that's not all, darling! Gay or straight, there's always something to do in Gay Baia Mare.
Immerse yourself in the local culture by attending cultural events like festivals, concerts, and shows. Trust us; there's always something fun and exciting happening in this fabulous city. Remember, discretion is key in a city that's not always welcoming to our fabulous community. So, keep it lowkey and enjoy all the wonderful things Gay Baia Mare has to offer!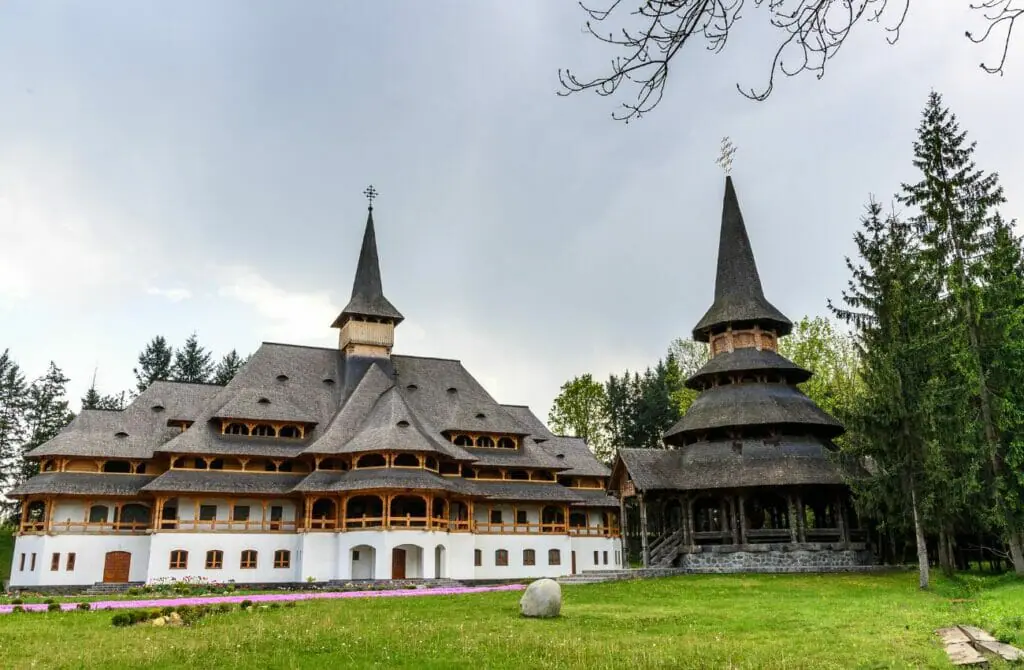 Parcul Municipal Regina Maria, Baia Mare
The Parcul Municipal "Regina Maria" in Baia Mare, Romania, is a fantastic spot for outdoor leisure and is often recognized as one of the best things to do in the city. Because of the dense foliage surrounding the region, playing here is a thrilling experience.
It is a fantastic outdoor arena for children and adults since it features a toy railway, multiple slides, and plenty of shrubs. This park is a beautiful place to wander and should be on your Baia Mare itinerary no matter what time of day you come.
The Baia Mare Art Museum
The Baia Mare Art Museum may have one-of-a-kind works of art dating back to the 1800s! The museum has a broad collection of paintings, sculptures, and works in various media that all testify to human progress. You will see some of the best creative achievements this portion of northern Romania offers. When you visit the Art Museum in Baia Mare, you can learn more about the city's history!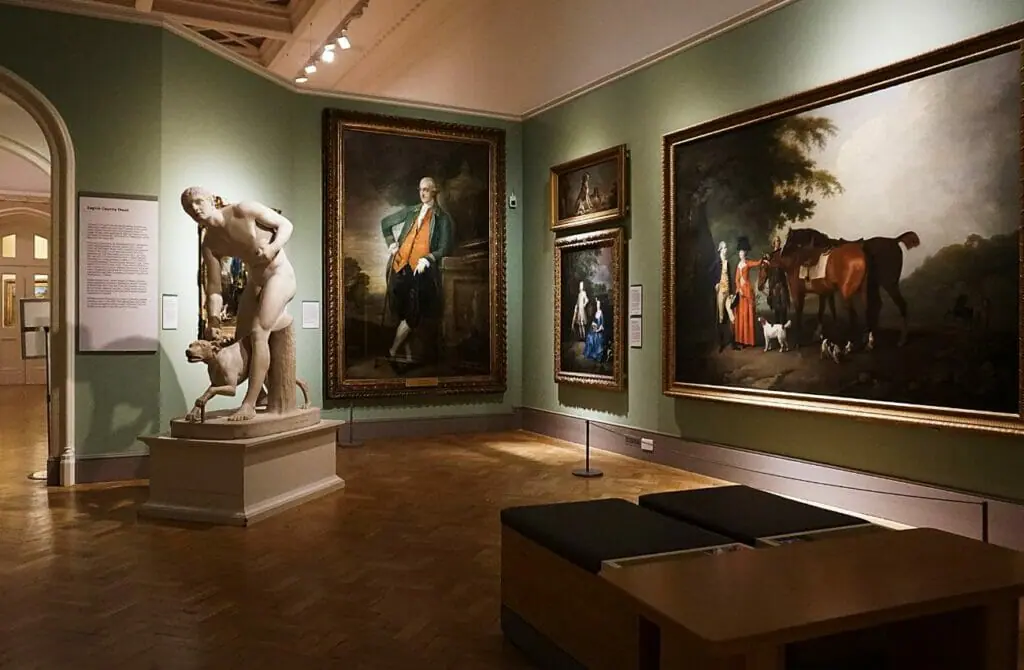 Parc Rfn, Baia Mare
Parc Rfn, a park in Baia Mare, Romania, is a mix of a sports and leisure area that offers tourists a range of options to rest and recharge their batteries. In addition to being a great place to spend the day with your friends, family, or loved ones, this park features a bakery, a fitness facility, and a variety of other activities.
The park is a popular tourist destination since it is open to the general public at any time of day for a reasonable charge.
The Planetariul!
This planetarium in Baia Mare will instill in you a newfound appreciation for the stars! The Baia Mare Planetarium is Transylvania's only public planetarium.
It will teach you all there is to know about the sky above the International Space Station's flyover, the movement and consistency of the constellations, and much more! Don't forget to see the Baia Mare Planetariul on your next vacation to the northern portion of Romania!
Stephen's Tower
Citadel Square, situated in the heart of Baia Mare, is one of the most recognized landmarks in Romania. Stephen's tower, the old bell tower for Saint Stephen's Church, still stands today. Stephen's tower is a neo-Gothic symbol of the city.
Today, visitors are warmly invited to marvel at this centuries-old, still-standing historic tower, and there is no entry cost. Visit Baia Mare's Stephen's Tower to familiarize yourself with the city's rich history.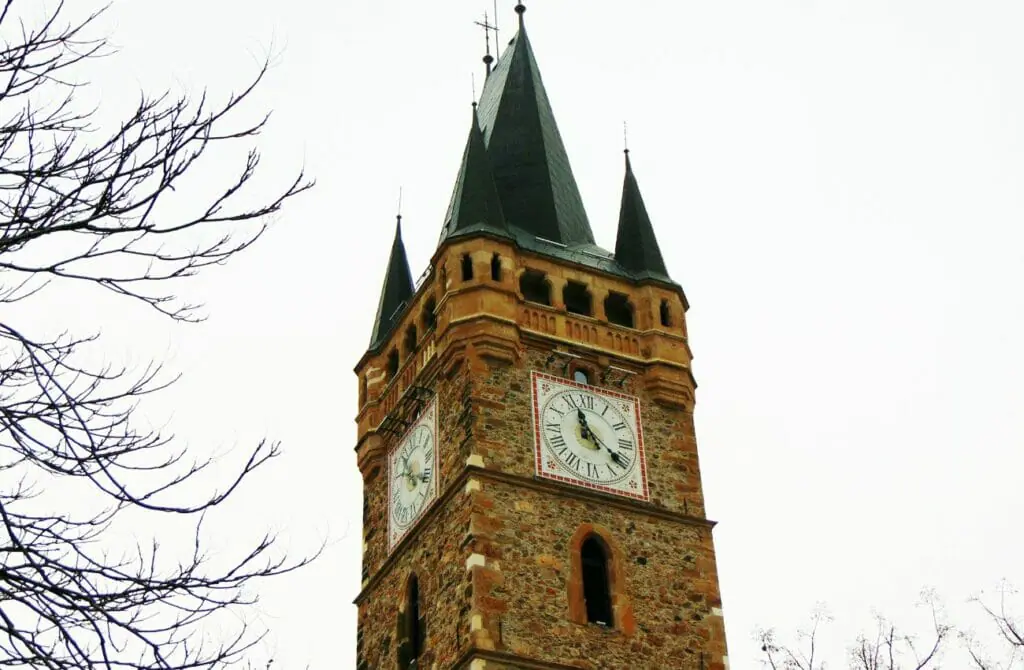 Biserica Penticostala Muntele Sionului, Baia Mare
The Biserica Penticostala "muntele Sionului" is one of the area's biggest churches, attracting many Catholic worshippers daily. Because of its large capacity, the church is often used as a venue for various community activities and events.
A full orchestra is summoned to play even on the most solemn occasions. If you can be in the neighborhood, make a point of going by this location to say a prayer; you never know what type of events you could come upon.
The Monumentul Ostașului Român
Monumental Ostasului Roman is a monument that commemorates Romanian servicemen who died while defending their country from invasion. Anton Geza Vida Damboianu, an architect and artist, designed this tower.
The white stone tower is intended to serve as a continual reminder of the cruelty of combat and the successes of the armed forces. When you visit the Monument to the Roman Ostian, take some time to think about the significance of personal sacrifice.
The Baia Mare Mineralogy Museum
The mineral collection housed at the Baia Mare Mineralogy Museum is unique due to the comprehensive nature of the specimens kept within the confines of the building itself; additionally, the mineral collection is unique because everyone was obtained from the region in which the museum is located.
The institution is a dependable source of minerals and information since it contains over 16,000 samples, with more than a thousand currently on display. The Mineralogy Museum in Baia Mare is an excellent site to learn about the local geology.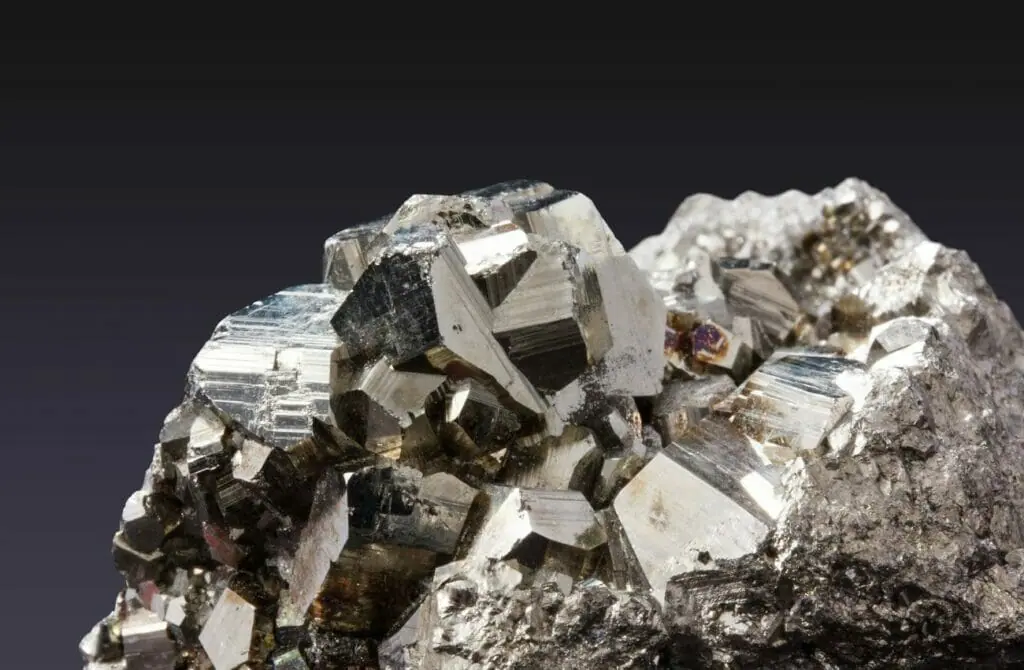 The Gold Plaza
Consider putting your shopping on wait while you visit the Gold Plaza in Baia Mare. The Gold Plaza is, without a doubt, the mecca of all things shopping, with over a hundred different stores and six cinemas conveniently situated under the same roof.
Find the best deals on clothes at various specialized clothing stores, and then fill up all your requirements at the massive supermarket within the shopping complex! When you purchase in Baia Mare's Gold Plaza, your trip to the mall will be transformed into an authentic experience!
Visit DruRelax to experience how big of a difference relaxing can make in your life. This health center provides a range of treatments, such as aerobic exercise, fitness, massage, and counseling, to restore the homeostatic balance that formerly existed between your body and mind.
Every treatment is designed to your unique requirements to recover your place in the busy world and rediscover your full range of movement and feeling. DruRelax is a firm that believes in the power of positive energy and wants to help you bridge the gap between who you are and who you want to be. To discover more about the differences between your several personalities, go to DruRelax.
The Dealul Florilor Municipal Stadium
The Dealul Florilor Municipal Stadium not only serves as the home of the Baia Mare Football Club but also hosts various other soccer events throughout the year. Local schools, soccer teams, and other organizations all take turns playing on the famed field, which is ringed by a stadium that can easily accommodate huge crowds.
The Dealul Florilor Municipal Stadium, which was erected in the early 1950s, is today ranked number 22 on a list of all stadiums in Romania ranked by total capacity. When you return to town, check the football team Baia Mare's schedule to see whether a game is being played in this time-honored venue.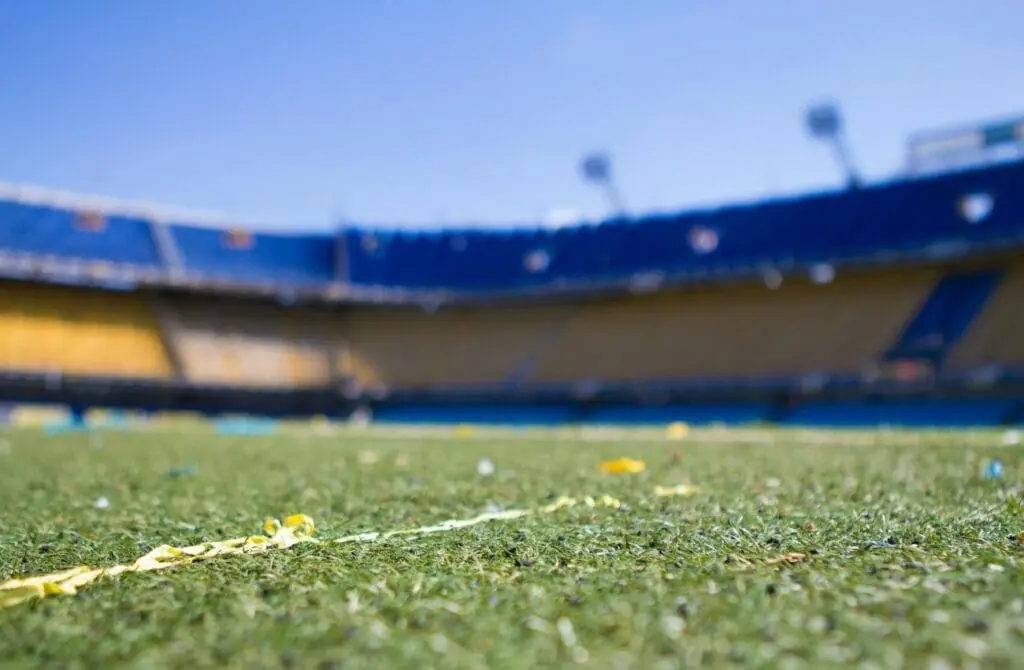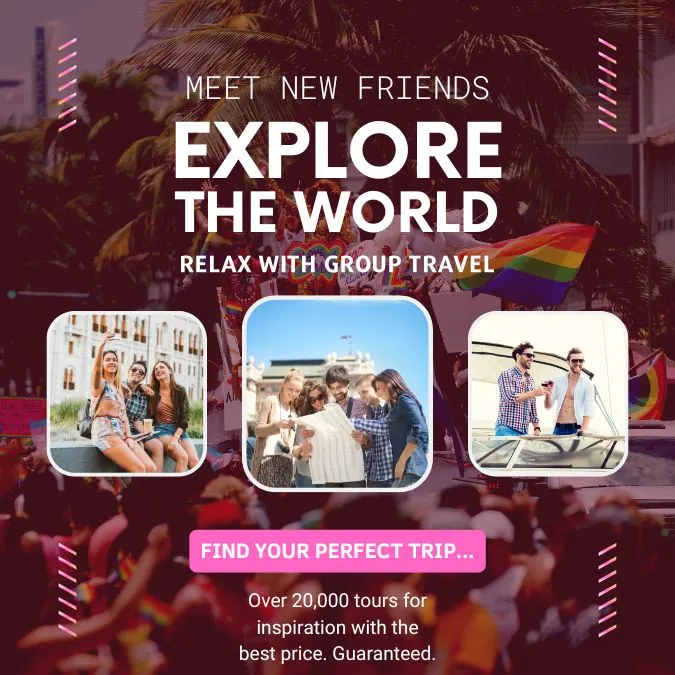 Gay-Friendly and Gay Hotels in Baia Mare, Romania
Oh, honey, let me tell you about being fabulous and feeling welcome at these hotels in Baia Mare! Don't worry about other hotels that might not be as accepting; these gems are committed to being LGBTQ+ friendly and making sure that all guests feel like they belong.
Being gay-friendly isn't just about waving a rainbow flag or using the right pronouns; it's about creating a safe and inclusive space for all guests. From non-discrimination policies to providing resources for LGBTQ+ travelers, these hotels go above and beyond to make sure that you feel welcomed and supported.
And honey, they don't stop there! Some of these gay-friendly accommodations have extra amenities and literature about local LGBTQ+ events and resources. Plus, they might even be located in an area that's known for being LGBTQ+ friendly. Now, let me tell you about these fabulous hotels in Baia Mare.
While there aren't any specifically gay hotels or resorts, these are the crème de la crème of gay-friendly accommodations. And if these don't tickle your fancy, don't worry; there are hundreds of other options in Baia Mare to fit your budget and needs. So pack your bags, put on your most fabulous outfit, and get ready to feel welcome and accepted at these gay-friendly hotels in Baia Mare!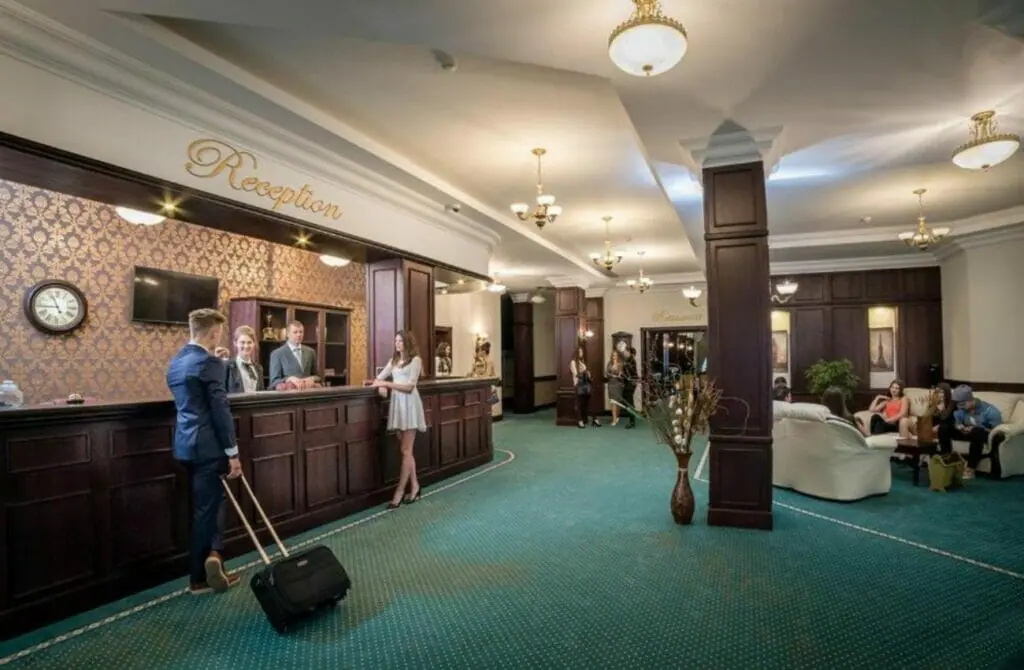 The Magus Hotel is a beautiful hotel that is located on the outskirts of Baia Mare, away from the hustle and bustle of the city. This makes it a perfect location for gay travelers who are looking for a peaceful place to relax after a busy day exploring the city. You will love the spacious rooms with a beautiful interior design where you can relax and rest well.
As a tourist, you will enjoy the beautiful views of the surrounding mountains that you will get from this hotel. You will undoubtedly, have a lot of photo opportunities in this hotel. So, its time a good time to make your friends envious on Instagram.
While inside your rooms, you are completely shielded from the noises from the outside as the rooms are equipped with soundproofing technology. This ensures that you have nothing to worry about as you lay comfortably on the giant upholstered bed in the room. Interestingly, if you need to write that emergency email, there is a desktop computer with an internet connection in the rooms.
If you need to come out of the room to enjoy the fresh air and watch the sunset, you can relax in the sitting area with a beverage from the in-room minibar. Many rooms have clear views of the gardens and surrounding mountains.
Guests are also welcome to rest in the garden and on the patio. You will be charged extra for utilizing the business center's fax and photocopying services, but the front desk staff can help you anytime. On-site parking in a private lot is provided at no extra charge. You may taste regional and international delicacies at the on-site restaurant or relax in the bar. There is also a nightclub to enjoy optimal fun without leaving the hotel premises.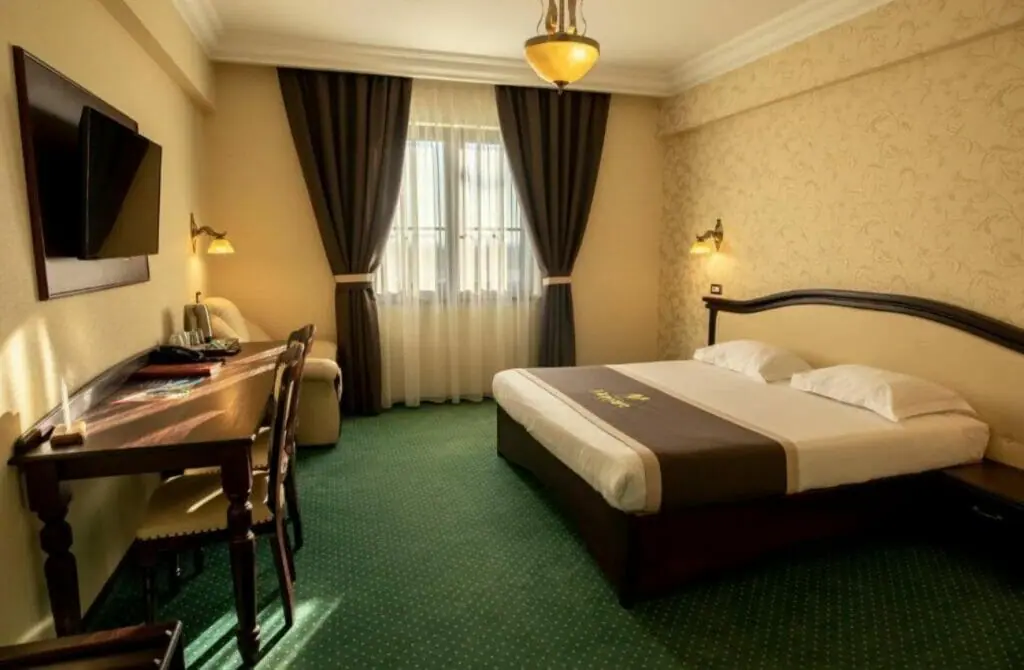 Castel Transilvania is another great accommodation option for gay travelers in Baia Mare. If you need to relax in the outdoor pool, you will enjoy the beautiful views of the city offered by the pool area.
Things get fun at night in this hotel as it offers a nightclub on the premises. You should get ready to dance till dawn during the nightclubs while enjoying the delectable cuisines from the à la carte restaurant in the hotel.
The interior designs in the Castel Transilvania are top-notch. The rooms have a fireplace and are decorated in rich reds and browns. Central air conditioning, flat-screen television with satellite channels, a sitting space, a desk, and a sofa are provided in the rooms.
You can relax on the balcony or terrace of some of the Castel Transilvania's rooms. If you love trying out new cuisines, you can explore international and traditional meals in the hotel. Table tennis is available for those who wish to stay active.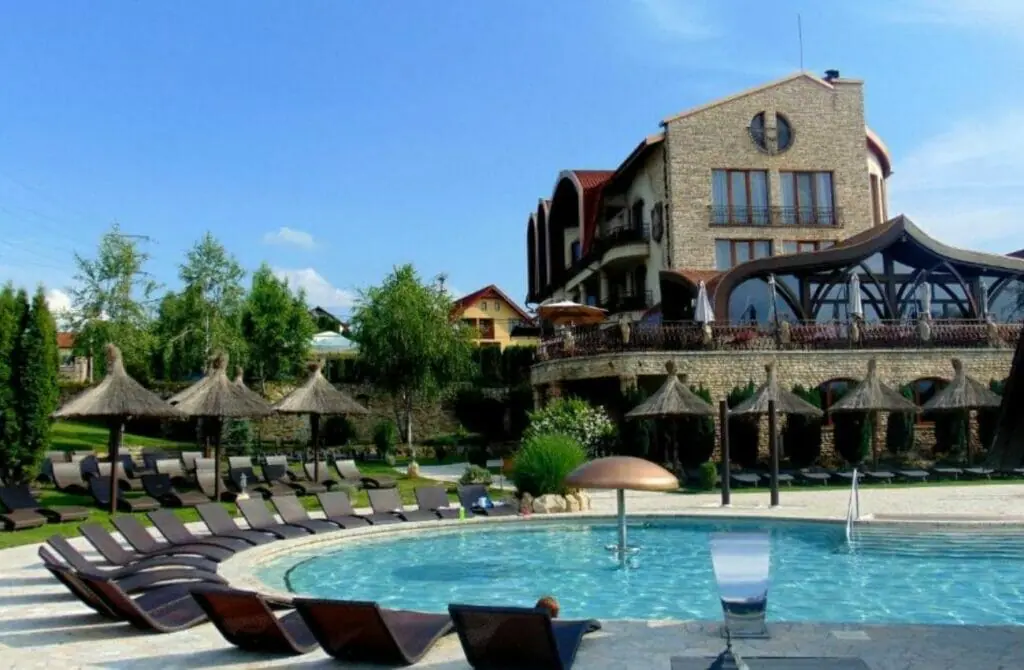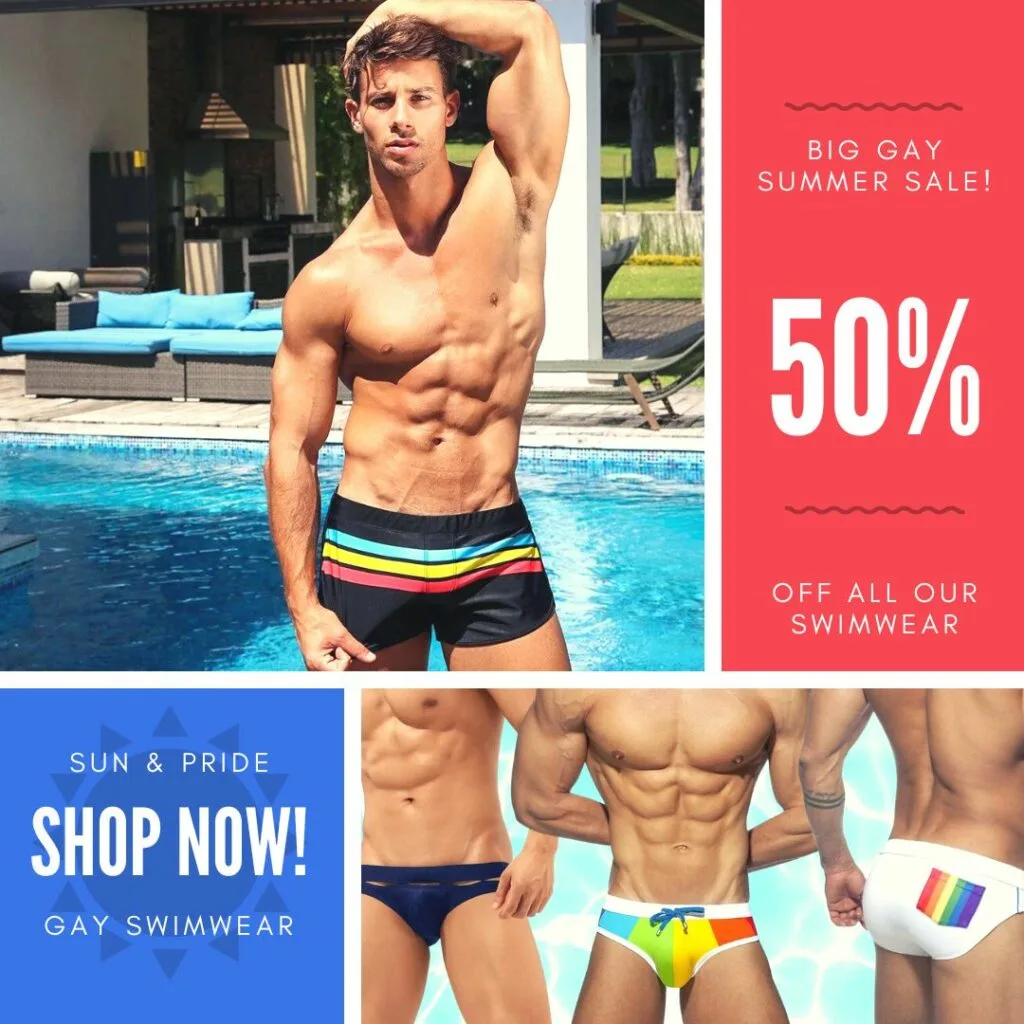 The Hotel Romanita is a 3-star hotel you should consider lodging at when visiting Baia Mare. The hotel is located in the heart of Baia Mare's city, making it easy to locate. There are several things to love about the hotel. The rooms are excellently built to ensure your overall comfort.
If things get hot during the day, you can soak yourself in the outdoor swimming pool that is within the hotel premises. Thanks to its numerous features, such as spacious suites, private bathrooms with free toiletries, and more, you should consider visiting this amazing hotel.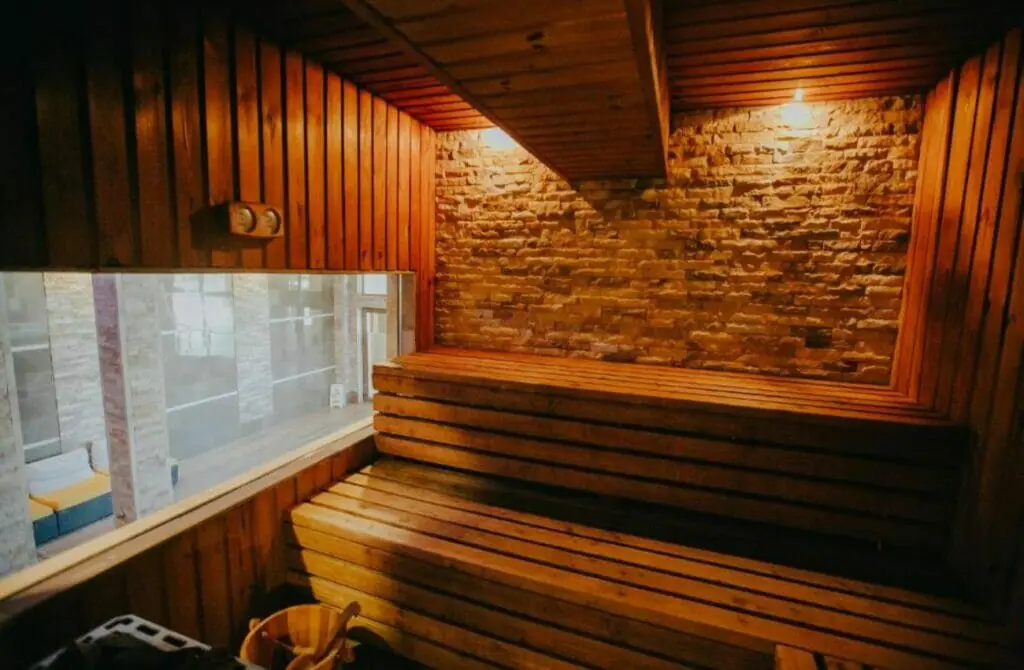 Gay Nightlife in Baia Mare, Romania
Baia Mare has a vibrant nightlife. Because it has such a diverse range of pubs, clubs, restaurants, and entertainment venues, there is always something for everyone to do on weekends when they are free. As soon as the rest of Baia Mare returns home for the day, the night scene comes to life vividly!
Anyone who loves going out in the evenings, whether they are Baia Mare locals or simply traveling through, is in for a treat in Baia Mare since it offers the best pubs, bars, and other hangouts in all of northern Romania.
Since gays are often forced to live in the shadows in Baia Mare, it is hard to find gay bars and clubs in the city, but you can keep the thrill continuing by going out and enjoying the best of Baia Mare's nightlife offers. Here are the best nightlife spots in the city: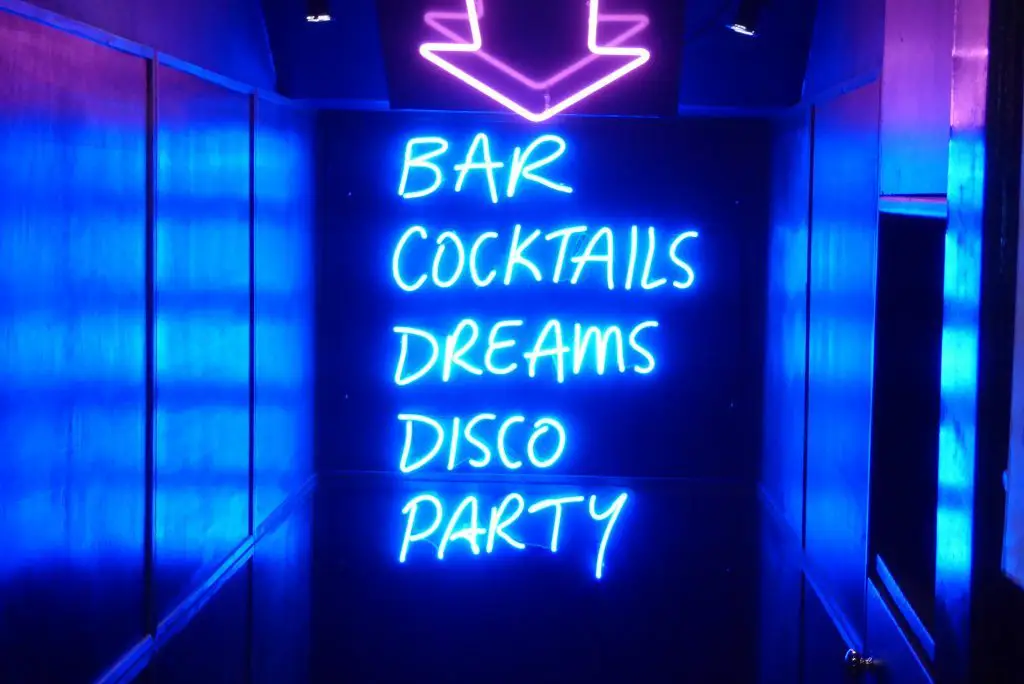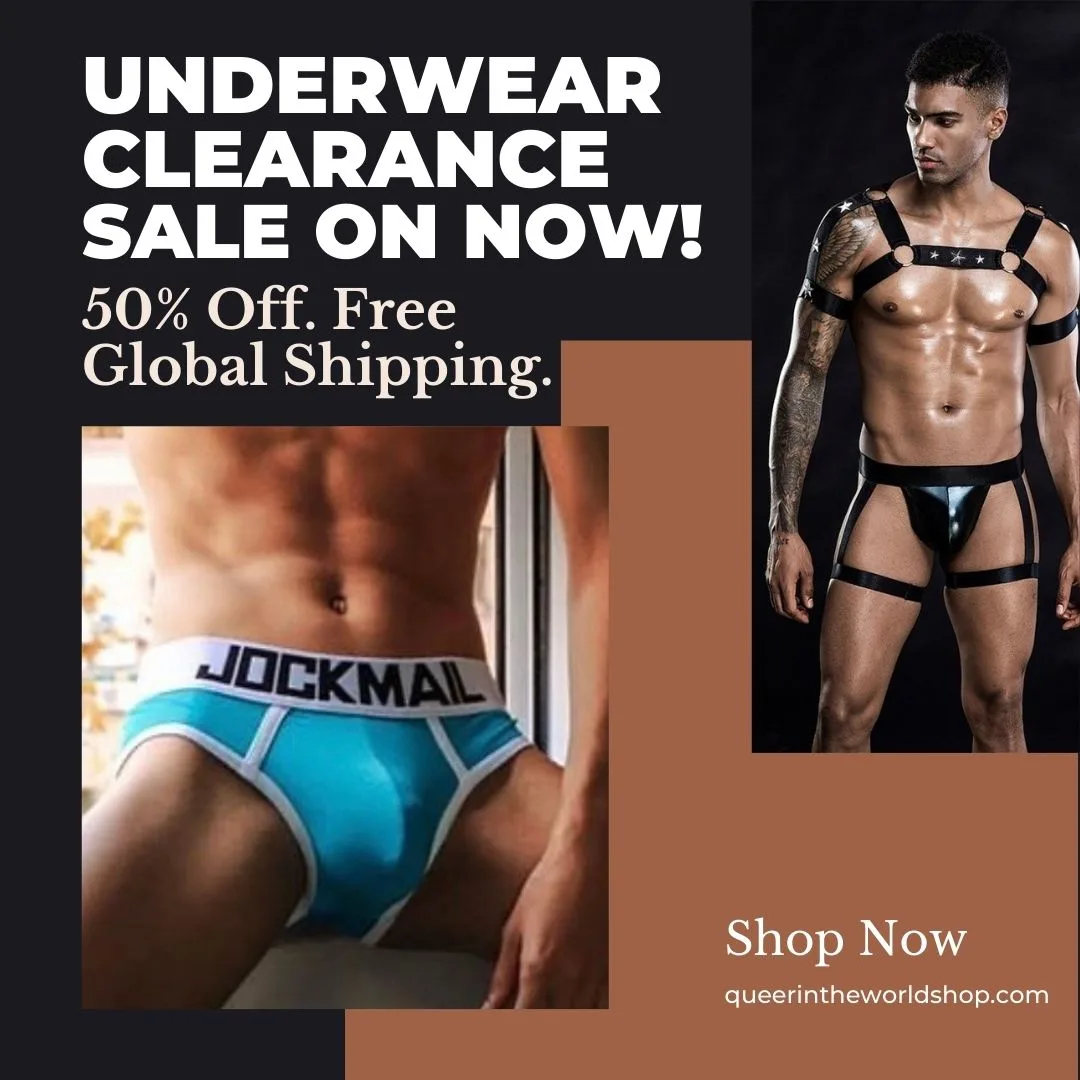 Best Bars and Clubs in Baia Mare
You can enjoy pleasant conversations, VIP attention, and timely service at Baia Mare's Mystique Pub. This community's hidden gem has handpicked live music, expert DJs, and a large dance floor where you can show off your finest moves for everyone to see.
High expectations are satisfied with a higher degree of satisfaction at the Mystique Pub, owing to conveniences like air conditioning, free internet access, and happy hour drink discounts available at the most convenient times.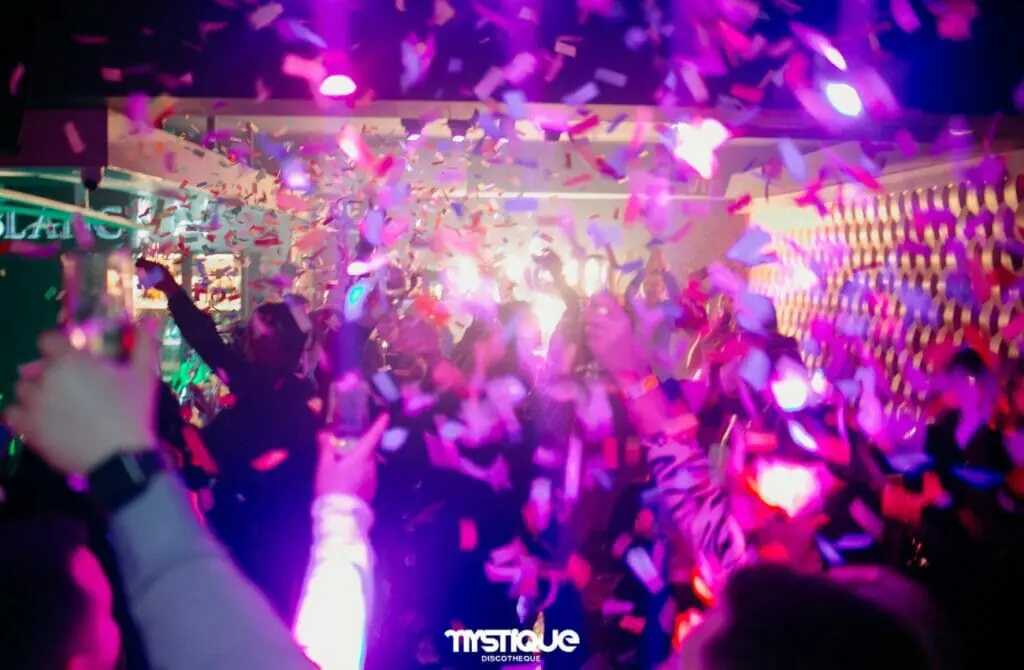 Club Athos, recently refurbished to accommodate all of the most current comforts, provides a fascinating experience to locals and visitors every evening. DJ Rhay, who is well-known in the local region, usually performs at Club Athos.
Student evenings, guest DJ experiences, New Year's parties, and Christmas celebrations are among the popular events conducted there. Drink to your heart's content and dance the night away in this vibrant atmosphere, the center of Baia Mare's nightlife!
After the sun goes down, walkers wandering through old Baia Mare have something more to look forward to the Log Out Pub, a well-known restaurant recognized not only for the imported drinks it serves but also for the diverse range of burgers, pizzas, and pasta it offers! Your nights will undoubtedly be more pleasurable at the Log Out Pub in Baia Mare, whether during the week or on the weekend.
With its pub-style ambiance, this traditional touch on classic Mediterranean cuisine breathes new life into a crowded restaurant! Locals think their steak sirloin selection is the best in the area.
This establishment will provide you with a delectable lunch, a wonderful dinner, or an alternate after-work hangout location! You won't want to miss out on The Oak's wonderful cuisine and warm ambiance, so keep it in mind while making plans for a night out in Baia Mare.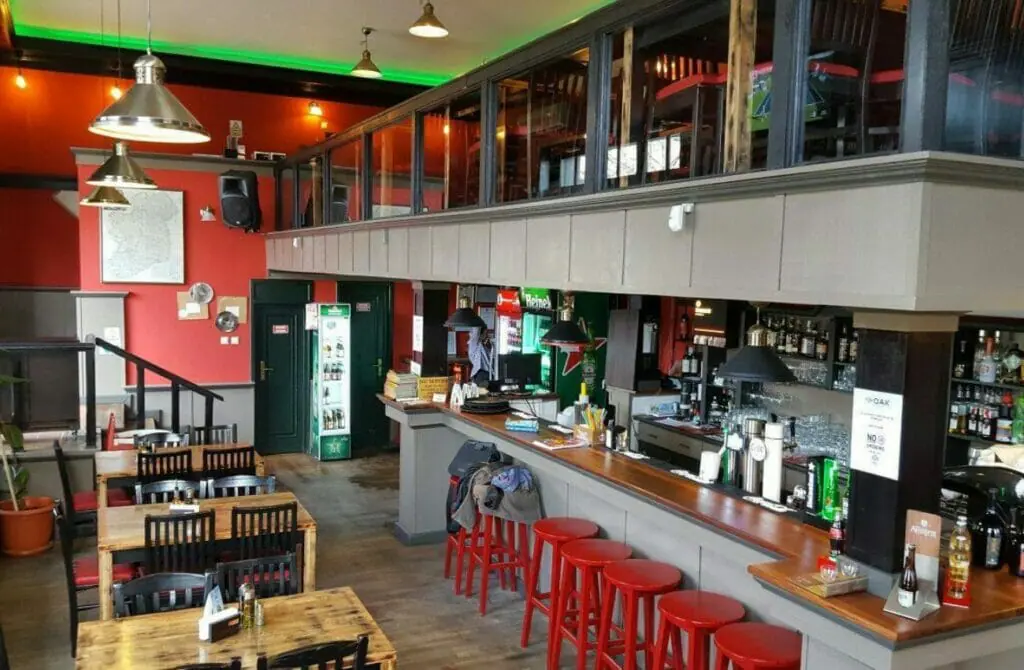 The Atrium Center is an entertainment facility located in Baia Mare's western outskirts. It's packed with shops, theaters, and restaurants! If you want to mingle with other individuals who are similarly interested in making the most of perfect evenings, head to the Atrium Center.
Going to the movies, having a lovely lunch, and shopping at the finest retail outlets in the neighborhood are all easy ways to have fun. The Baia Mare Atrium Center is only one of several Atrium Centers in the surrounding area. This Atrium Center brings together all the exciting features of a night out on the town in one handy place.
If you're looking for an exceptional nightlife experience in Baia Mare that culminates in superb live music, you've come to the perfect place: Club Alcatraz! If you are in the historical core of Baia Mare, you should head to Club Alcatraz since they routinely book both local and traveling musical musicians to add to the already exciting ambiance there. If you want to hear musical talent, you must head to Club Alcatraz.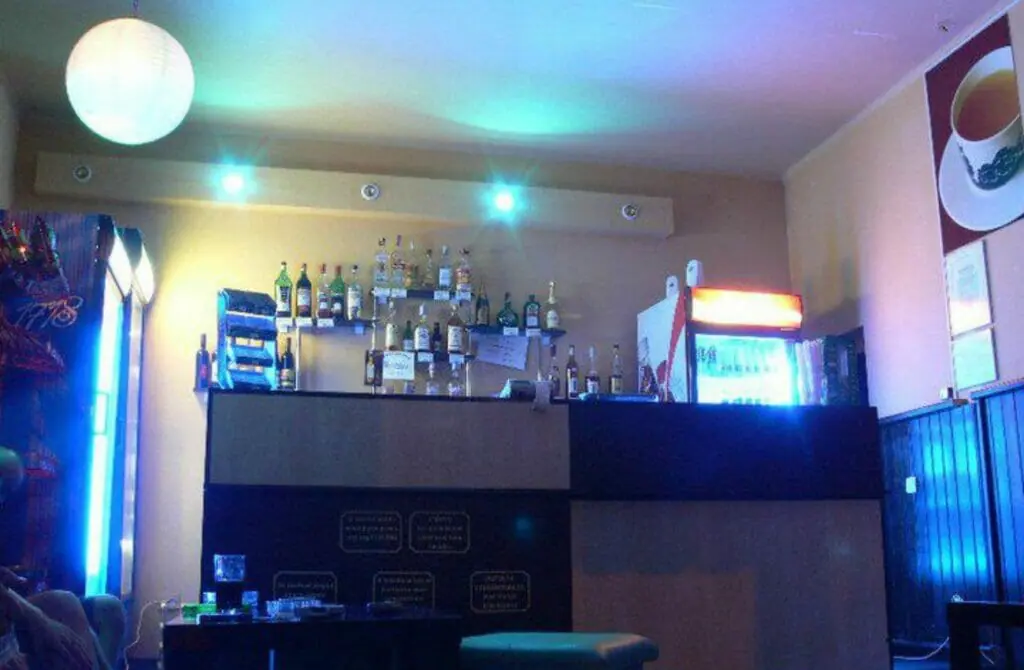 Since its inception in 2014, the All-In Poker Club has become one of Baia Mare's most well-known poker locations, especially at night. The club's objective is to deliver on its promise of a spectacular evening characterized by planned wagering and controlled excitement.
Put your money where your mouth is at Baia Mare's most popular gaming facility, which offers a wide variety of poker games with varied betting limits. Make a point of visiting the All-In Poker Club if you want to lift your spirits while increasing your bankroll.
However, delivering its world-famous coffee isn't enough for Buonissimo. They also provide world-famous pizza and ice cream, all of which are served in a setting known for its atmosphere and food. You have no excuses if you mix those tasty alternatives with the most exquisite pastries in the neighborhood. Visit Buonissimo for a relaxed and fun way to try traditional Romanian dishes.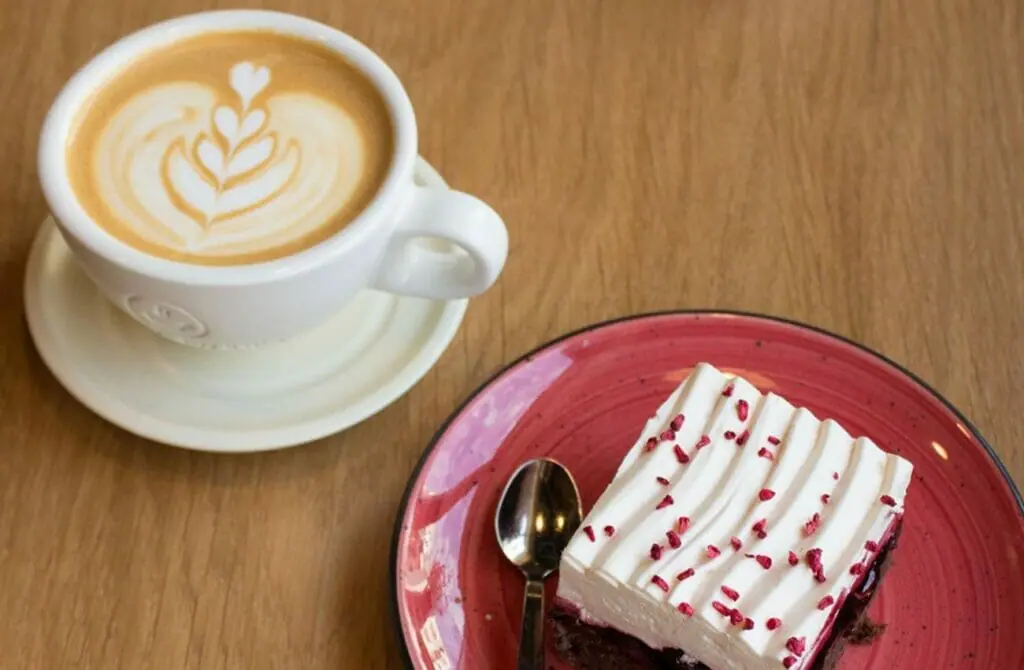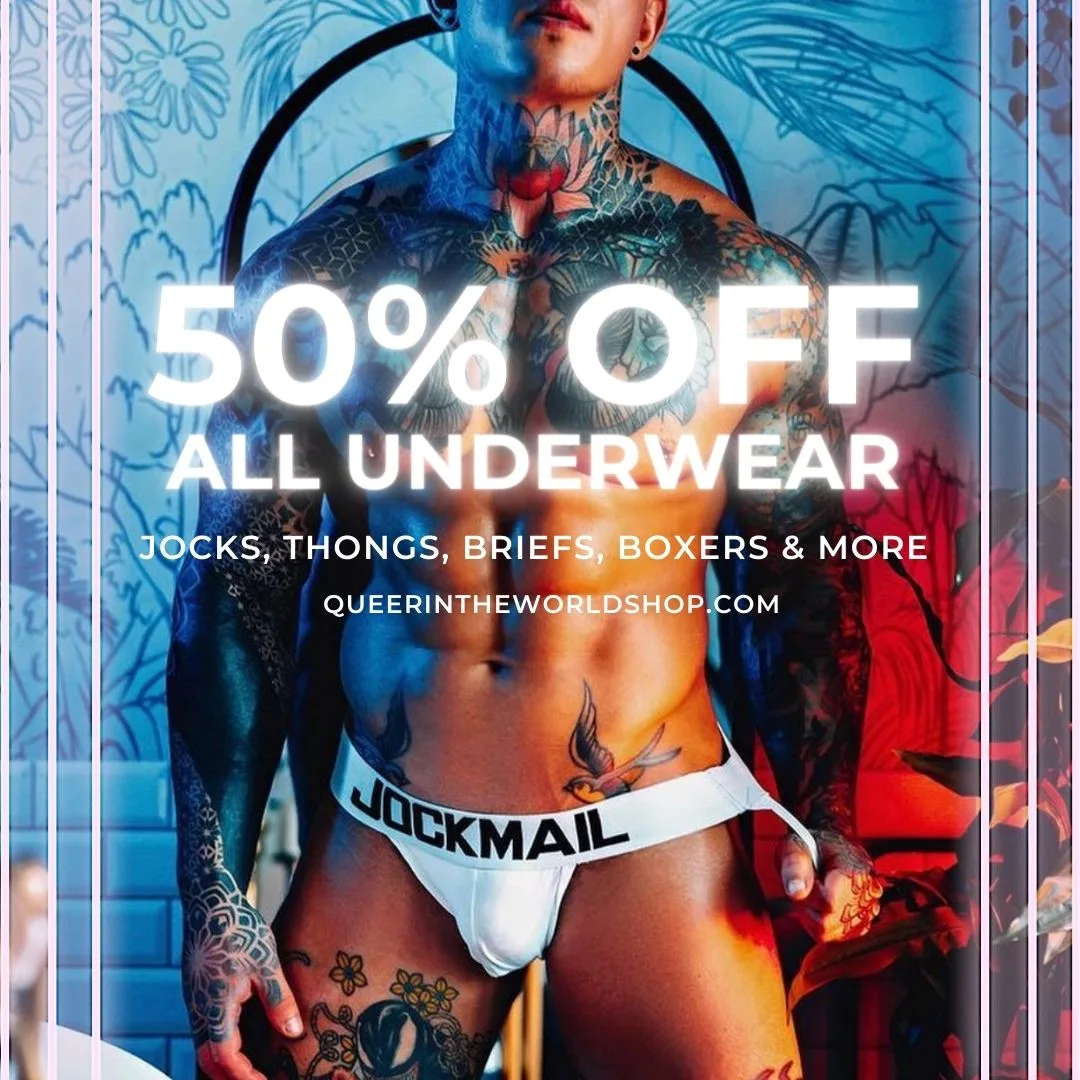 LGBT Rights in Baia Mare, Romania
Residents in Romania who do not identify as homosexual, gay, bisexual, or transgender are not subjected to the same degree of discrimination or legal restrictions as those who do. When it comes to preserving the rights of those who identify as gay, lesbian, bisexual, or transgender in Romania, a conservative perspective reigns; despite this, there have been substantial developments in this country's laws respecting LGBT people's rights since the year 2000.
Over the previous two decades, it has adopted legislation to equalize the age of consent, important anti-discrimination legislation, measures to legalize homosexuality completely, and legislation to prevent homophobic hate crimes.
Even though homosexuality is not a crime in Romania, most Romanians have conventional attitudes toward LGBT rights. There are pockets in many major areas that support LGBTQ persons and their communities, but in many rural areas, homosexual people are forced to live in the shadows.
Although gay marriage is banned, persons who identify as LGBTQ+ enjoy full legal protection (largely thanks to Romania's EU membership, which took effect in 2007). The Romanian military also maintains a "Don't Ask, Don't Tell" policy, which implies that gays are "technically" allowed to serve in the military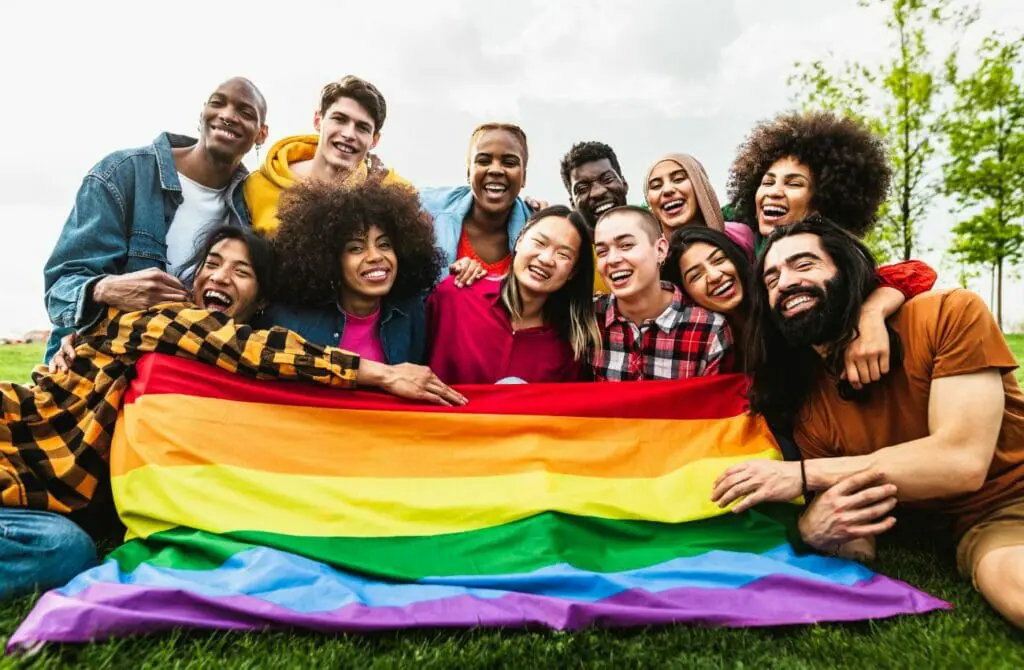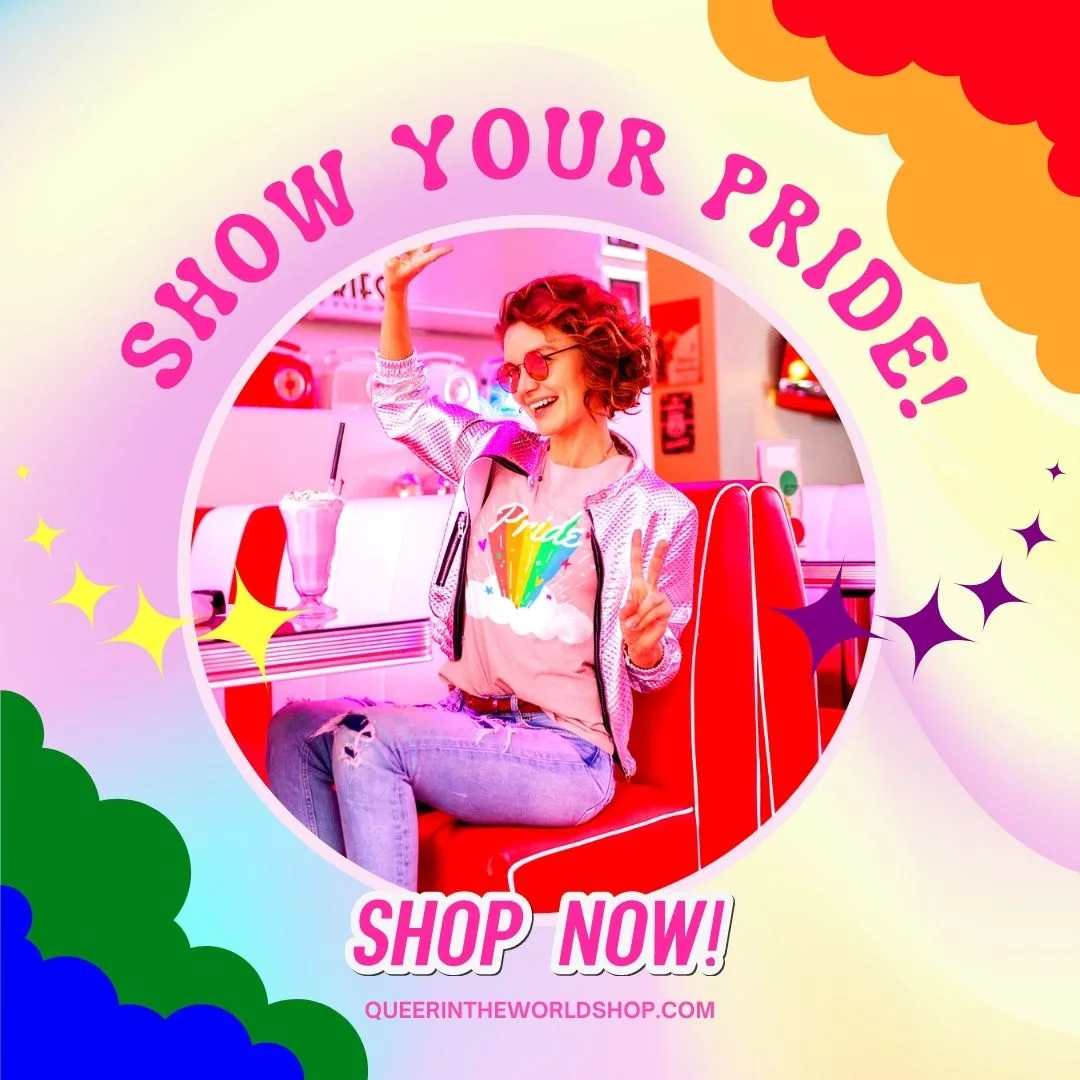 Gay Map Of Baia Mare
Finding it hard to envisage where everything is in Baia Mare? Hopefully, this queer-centric map helps where we have marked all the bars, clubs, parties, hotels, saunas, massages and more will help you stay in the spot best suited to you!