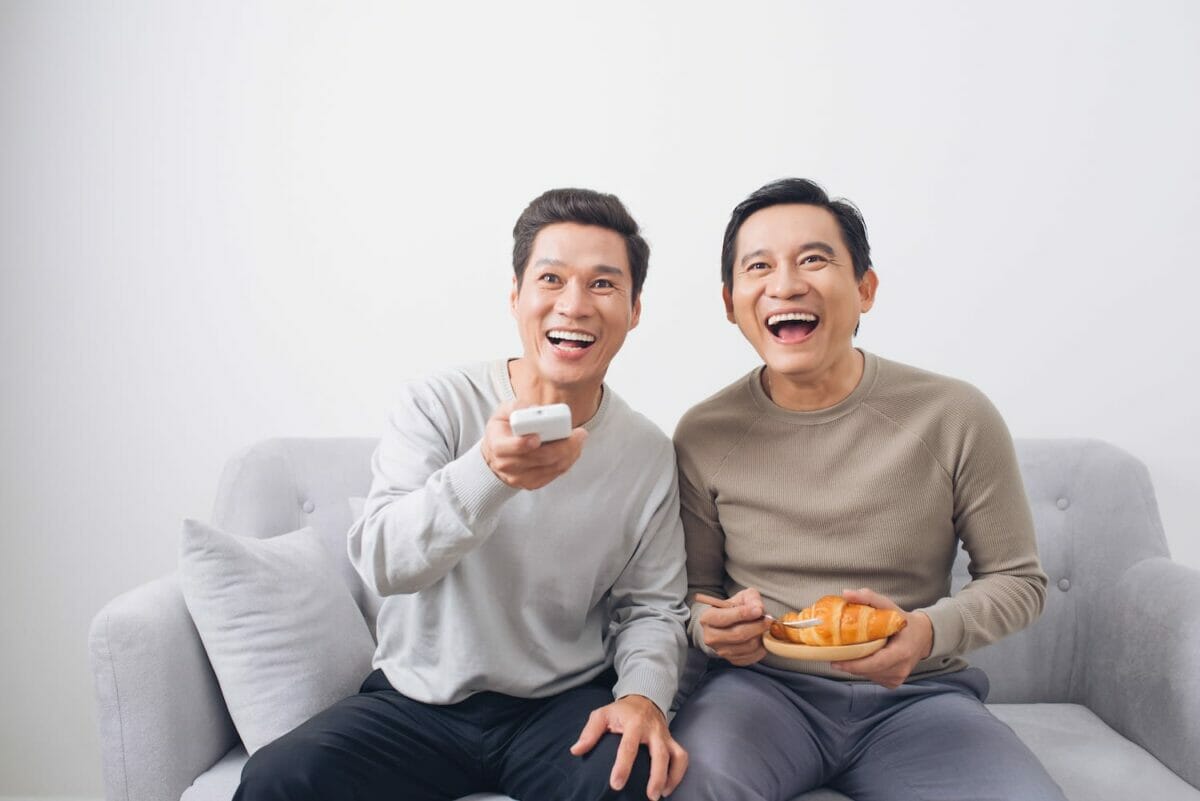 Cable television—is it one of the most fascinating forms of media, or is it just chewing gum for our minds?
We can all attest to the fact that cable TV has shaped our society as it is today. So many shows, then and now, have molded our lives and given us invaluable information and hours upon hours of entertainment. Over time, TV shows have been made, remade, recycled, improved, given several season runs, postponed, and even cancelled.
So many different shows have seen all sorts of lifespans where one would run for many years, another would be cancelled after its first three episodes, or denied after its pilot episode. (Fun fact: The longest-running show as of writing is the Tonight Show, which has been on the air for 66 years. Meanwhile, Guiding Light holds the record for the longest-running drama. It aired for 72 years, from 1952 to 2009.) Little did cable TV know that it would see a figure casting a shadow over the horizon of its golden age.
The Rise of the Internet
Cable TV was able to entertain anyone of almost any age with all manners of entertainment. Be it cartoons, films, music, news, and many others. However, standing before TV was its most formidable foe: the internet. Starting off with YouTube, the internet became a force to be reckoned with, bearing infinitely more possibilities. It was flexible, it had lesser restrictions when it came to putting any form of video out there, and the audiences were greater in variety.
It was the mid- to late-2000s when the internet began to see a more promising future through streaming services, starting with Justin.tv, a parent company of Twitch. In 2007, Netflix made its waves through the world wide web by saying that it will stream videos. As Netflix grew more popular, so did other streaming services like Hulu, HBO Max, and Disney+.
Today, Netflix became everyone's default go-to option for on-screen entertainment. Its vast library features countless shows and movies from all across the globe, and there are more if one manages to unblock US Netflix. But why are streaming services these days all the rage? Why do they make people forget that cable actually exists and that they don't have to watch their TV anymore?
The items below are a few possible reasons why it's time to consider using a video streaming service over traditional cable TV.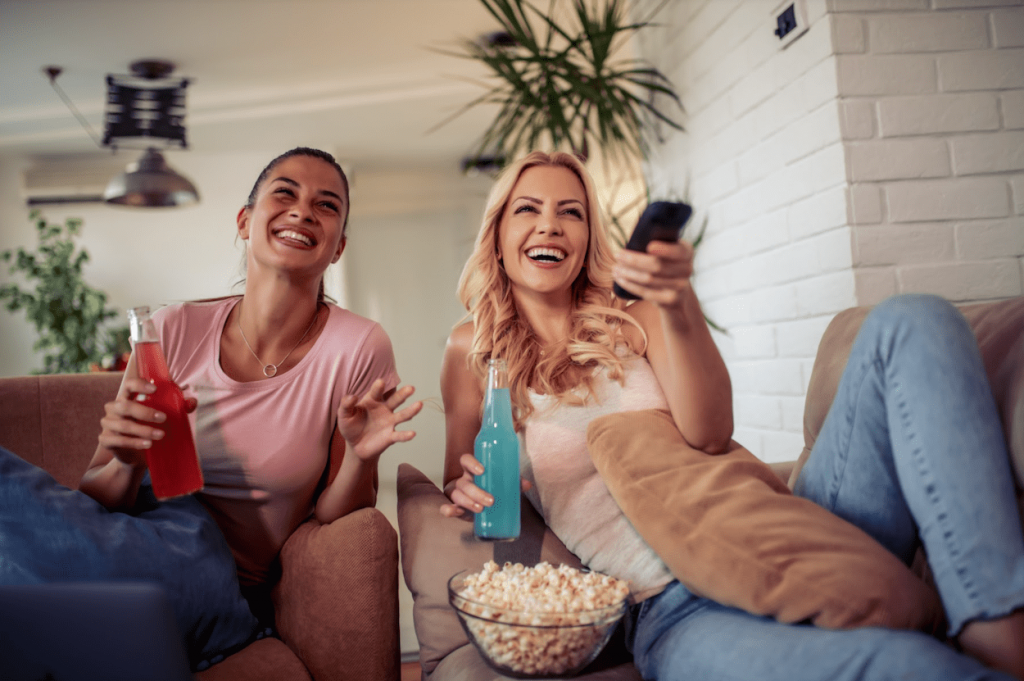 Tired of waiting for that next episode of Hell's Kitchen? Would you like to see any of its previous episodes without having to wait for the window of its rerun? Easy peasy. A streaming service should be able to take you back when you want it, where you want it.
With so many different episodes of your favorite shows and movies that you have always wanted to see, a streaming service will most likely have it on. After only clicking at a few buttons or typing up your show's title in the search bar, you'll come across it, and you'll be able to watch it. The smoothness of your stream will depend on your internet connection, however.
That's not all. It doesn't have to be your TV that connects to the internet. You can watch it off of anything. Nowadays, you can access your streaming service on your computer, phones, and even your treadmills.
Finally, this is one huge advantage that streaming services have over cable TV: binge-watching. No more will you have to wait for an entire season of your favorite show to schedule a marathon. You can do it yourself whenever you like, provided that the show has completed its season before you binge-watch it, of course.
Watch Shows That Aren't on TV
Some shows on TV don't exactly get aired. This is because usually TV shows follow a schedule and because there are only 24 hours in a day, the TV station can fit so much. If they air a show daily and speed it through its season, the TV station will be able to air the following show, albeit late, or follow a backlog of shows that it has up for airing. One of the biggest obstacles, however, isn't claiming a timeslot. It's usually the censors.
For one to see any episode that might have been trimmed to be fit for TV, a streaming service may be able to supply them with this need. Some streaming services even show more unrated versions of movies and shows with none of the good parts cut out. If a scene important to the plot was taken off the air because it was too gory or too graphic for TV, you should be able to see it for yourself through a streaming service.
Going back to TV having timeslots as one of its obstacles, shows, and movies done for streaming services are put out in a way that anyone watching them can see them any time they like, as said in the first item of this list. They do not have schedules and you can always watch the flick where you last left off if you paused it in a hurry.
As opposed to anything aired on cable TV, having a streaming service subscription allows you to watch the same show but with greater picture quality. You will notice how older shows might have been reworked with a touch of modernization magic to look more high-def when put on any screen. No longer will it look awkwardly stretched, and some other details you might see on the screen will be clearer in plain view.
Cable TV plans always lock you in annual contracts. These are unchangeable once they're agreed upon and if you're thinking of changing the plan, you might have to jump through hoops and do cartwheels just to get through to any customer service representative for the TV company. This does not happen with a streaming service.
Streaming services allow you to sign up for or cancel your subscription on a whim. Canceling your subscription is also effortless and does not present you with a termination fee. If you are someone who frequents travel or you often move from city to city, a streaming service will be an ideal option for you.
Spending on a streaming service certainly beats spending on a cable subscription. You could be paying at least USD$25 a month for every episode of your favorite show. This also includes other channels that you will most likely never watch the whole time the TV is on.
Some streaming services offer less than USD$10 per month and this may be one of the many, many packages and deals that you could work with to get your personalized slice of entertainment. The prices can fluctuate among high-definition and standard-definition viewings, and if you go for an option that allows you to watch on multiple devices at once.
On top of all this, you won't have to worry about finding any confusing fees when it's time to pay up. You'll be less aggravated to see that your bill is that one payment you make every month. Unlike a cable TV subscription, being subscribed to a streaming service gets straight to the point and avoids any and all monetary messes.
Should I Get a Streaming Service Subscription?
With cable TV still very alive today, some people do ask themselves: "Should I get a streaming service subscription?"
The answer is quite simple and short: get one only if you want it.
Another factor you should consider is if you spend more time on your other gadgets over your TV. This is quite common nowadays, especially since more and more people these days prefer to watch things off of the internet over the TV. Once again, it all boils down to preference.
If you don't live with too many people, you might want to put the brakes on getting yourself a streaming service subscription. This is because most of the time, such a subscription is shared among families. You will have hundreds of thousands of different types of flicks and shows on demand. Never mind if you're getting it because you're having your friends over for your next binge watching session. Having a streaming service subscription is just not as fun if you're living alone.
Lastly, if you know that your internet isn't slow enough, don't bother getting one. Having slow internet while having a streaming service subscription is just like racing an old family sedan in a Formula One circuit. You just can't keep up and everything will be a painful stutter when your show begins to buffer. This will just make your experience with the streaming service a memorably unpleasant one.
Out with the Old, In with the New
Cable TV has paved the way for entertainment and media through the years, but as time changes, so shall these kinds of programming. Getting a streaming service subscription is more cost-friendly, it is tailored to your personal tastes, and it allows you to watch what you want, when and where you want it. Streaming services will be here to stay, and if you want to get the best out of your entertainment fix, you'd be better off scratching that itch yourself.