Tampico, Mexico's city and port, is situated in the southeastern region of Tamaulipas. A recent law in the bordering Mexican state of Tamaulipas has made it the 32nd and last state in Mexico to legalize marriages between persons of the same sexual orientation. This adds validity to the claim that the gay community in Tampico is growing.
Tampico is nestled among vast marshes and on the banks of the Pánuco River, which flows into the Gulf of Mexico. Residents of the region are colloquially referred to as "crabs," The image of a crab may be seen in several places, including the sides of buses, sports logos, and park seats.
The city does not get a large number of tourists from other nations. Instead, most guests are Mexicans, particularly those from Monterrey, who drive to the beach as soon as they arrive.
As a result, a large amount of the city's tourist infrastructure caters to the drive-in audience. Consequently, hotels, restaurants, and other tourism-related businesses are often placed farther from the city center than in other Mexican cities.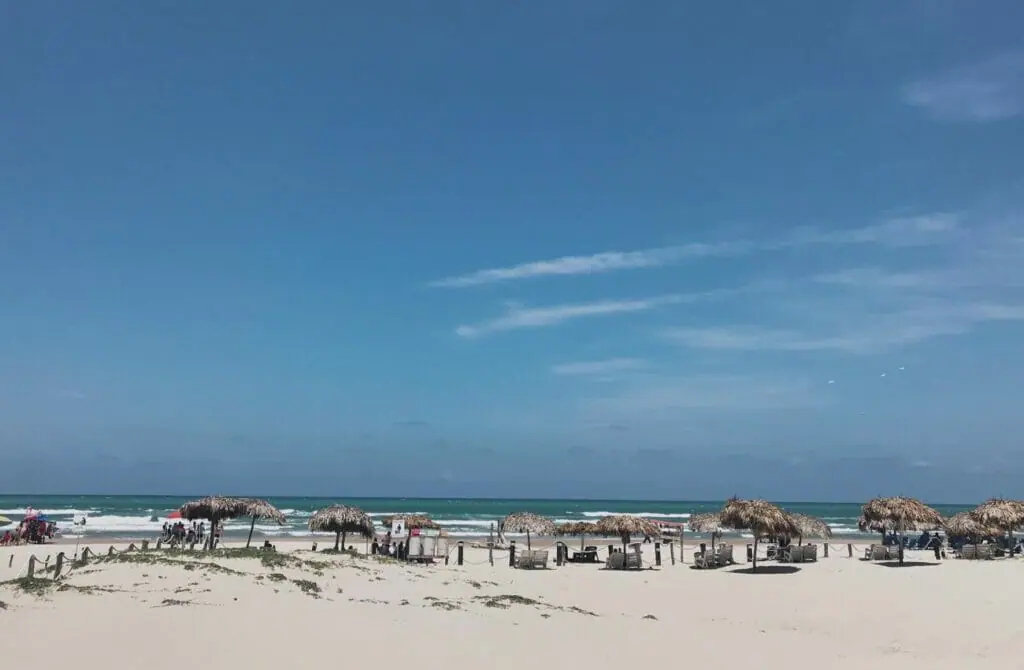 This also implies that English is not generally spoken, particularly among military members staying in hotels. The people there are often warm and inviting, and they will do their best to serve you regardless of your Spanish proficiency level.
Because Tampico is an oil town, the air in the city is often contaminated by the unpleasant smell of its exhaust while the oil refinery is operational. Be aware that, although the locals are used to it, you may find it annoying, particularly if you are sensitive to the air's irritants. Fortunately, you may find some respite at the beach, where the sea's clean breeze helps keep the pollution at bay.
Gay Tampico's nightlife provides something for everyone, regardless of your tastes. Discover everything from cozy lounge bars to bustling discotecas that stay open late. The music is typically tropical, joyous, and infused with African and Caribbean themes.
Tampico was formerly considered one of Mexico's most wealthy towns, but the drug war took a terrible toll on the city in the 2010s. More than 200 hotels, restaurants, and pubs closed their doors because of individuals fleeing the violence, and more than half of the businesses in the city center were abandoned. Late in the decade, the government regained control through severe measures such as disbanding the entire police force of the city.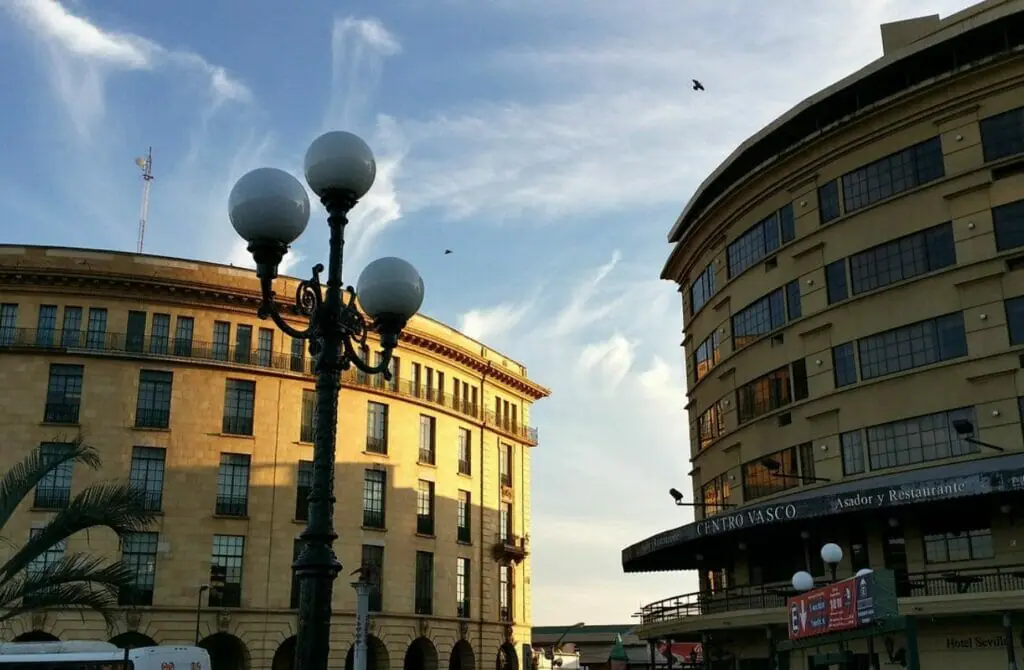 Redevelopment projects like those around the canal zone and the lagoon have given many Tampico areas a more modern and wealthy feel. Tampico is now a metropolis that has risen from the ashes. Nonetheless, the scars of the struggle remain.
Although the city is no longer in danger, many of its once-majestic buildings have been devastated to the point that trees are springing from the rooftops and growing through the windows. This contradiction – dilapidation and development – gives the city a particular personality, both in terms of its physical state and of its residents, who are often taken aback by the entrance of a foreigner after so many years.
In contrast to the rest of Mexico, people will approach you on the street and ask "qué tal?" (which translates to "How are you?") as you go down the street in Mexico City. They will also ask how and where you are from (in Spanish). In general, LGBT visitors will have a good time experiencing everything Tampico offers.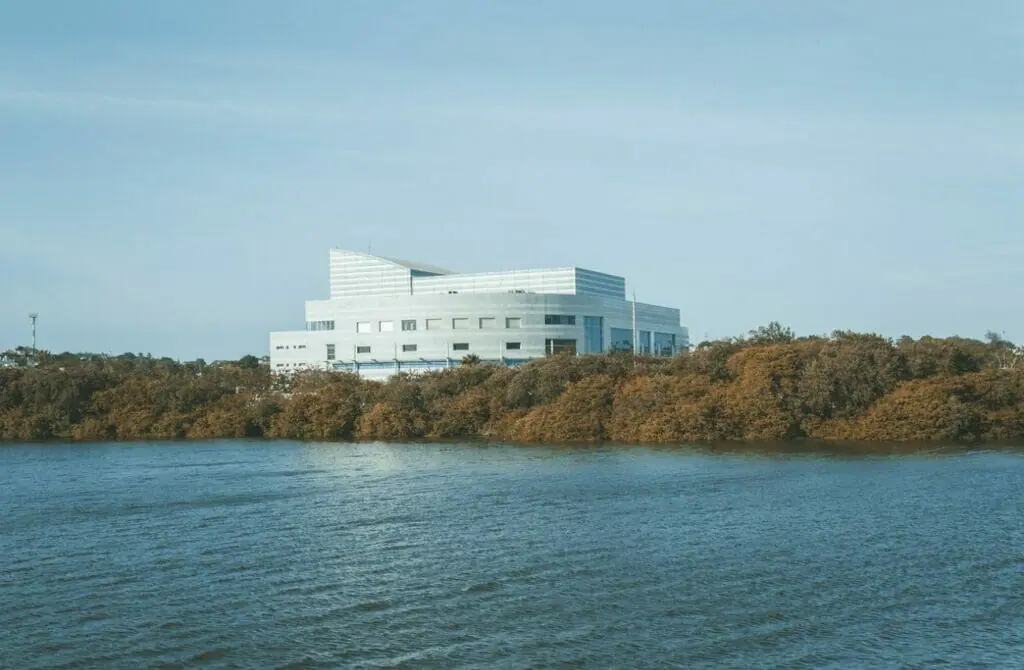 Attractions in Gay Tampico, Mexico
Welcome to Gay Tampico, darling! While the city may not be the most welcoming to the queer community, fear not! There are still plenty of fabulous things for you to do while keeping things low-key. First and foremost, you must visit some of the city's most iconic landmarks and attractions, dahling!
Take in history and culture by visiting museums, art galleries, and historical monuments. And don't forget to marvel at the stunning architecture, explore parks and gardens, and indulge in the local cuisine. But that's not all, darling! Gay or straight, there's always something to do in Gay Tampico.
Immerse yourself in the local culture by attending cultural events like festivals, concerts, and shows. Trust us; there's always something fun and exciting happening in this fabulous city. Remember, discretion is key in a city that's not always welcoming to our fabulous community. So, keep it lowkey and enjoy all the wonderful things Gay Tampico has to offer!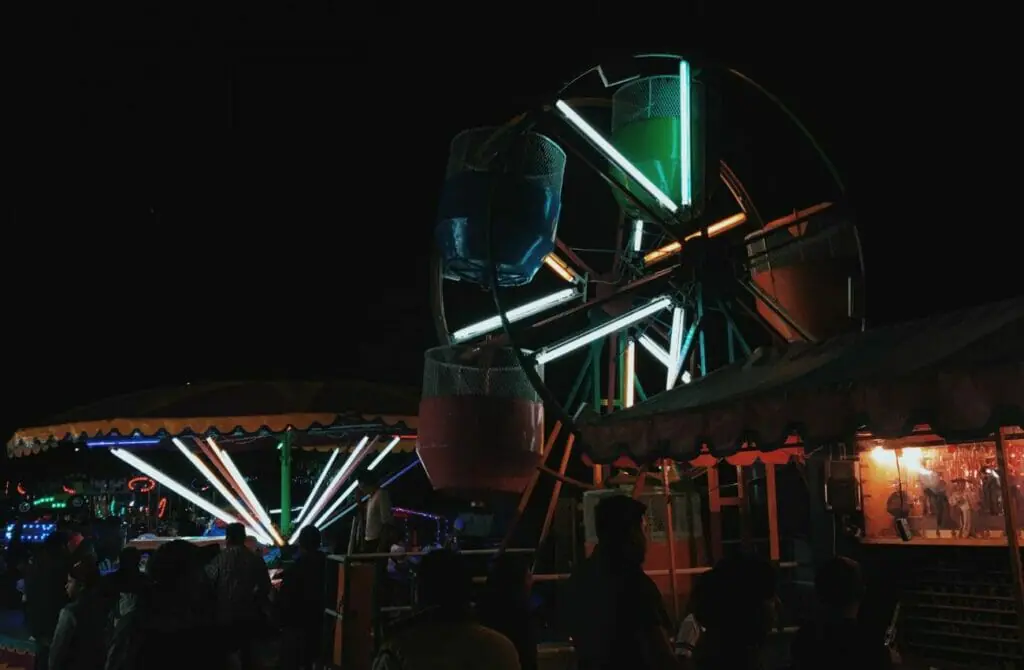 Cathedral of Tampico
The Tampico Cathedral, commonly known as the Temple of the Immaculate Conception, is a historic structure dating back to the nineteenth century. It underwent many modifications to obtain its present look. Three huge doors lead to the temple's entryway with Corinthian columns.
The façade of the building was built in the Neoclassical style. It features two towers, one ornamented with a London clock, and a gift from Don Angel Sainz Trapaga. There are different wall paintings and other works of art in its freshly refurbished interior and a stunning altar constructed of Carrara white Marmol with the image of the Immaculate Conception living in its center.
Plaza de la Libertad
You are strongly advised to visit Tampico's Plaza de la Libertad, another important focal point in the city. Large old historic buildings, antique residences, and charming Tampicans going about their everyday lives may all be found here in their leisure time. A massive wrought-iron pavilion serves as the public plaza's focal point and the platform for the community orchestra's monthly concerts.
The Bridge Tampico
This bridge connects both the states of Tamaulipas and Veracruz. Only a few kilometers after crossing the bridge into the state of Veracruz, you'll come across "La Ribera," a lovely place where you can eat fresh seafood and other traditional dishes made in rustic restaurants along the shores of Laguna de Tamiahua.
These restaurants are in Veracruz, the state's capital city. In addition, this region is home to the "El Solito" ecological center, where visitors may witness various animals such as zebras, deer, buffaloes, and giraffes.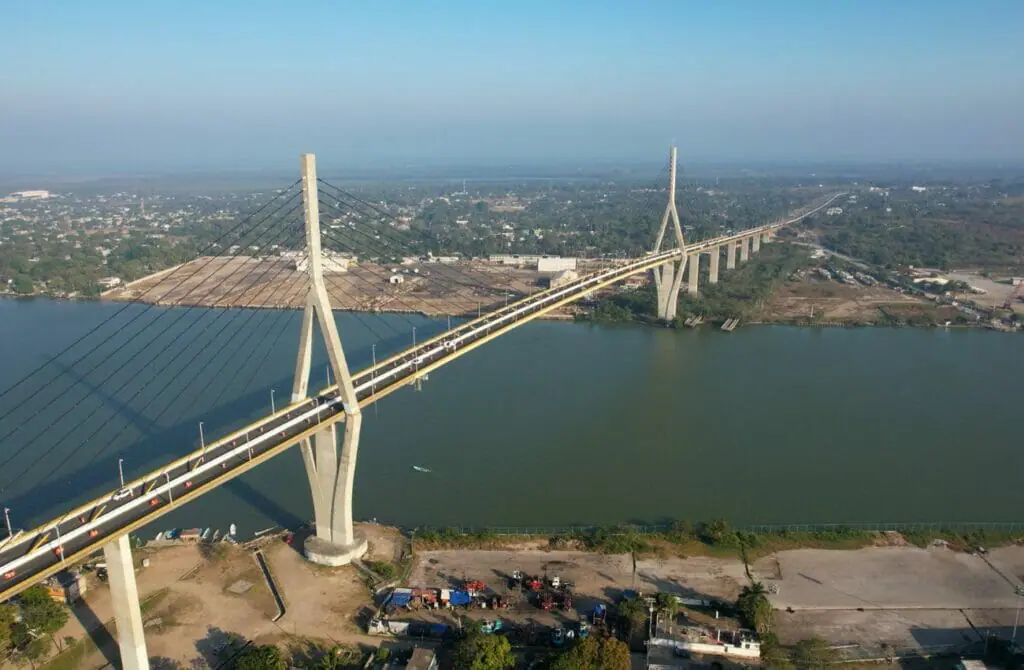 The Piramide de las Flores
The Pyramid of the Flowers may be located on Chariel Avenue, only one block from Hidalgo Avenue in the Colonia Flores area. This round mountain-top position was first mentioned in the year 1000 AD. It exemplifies authentic Tampico culture. The Piramide de las Flores is available to the public from 9 a.m. to 5 p.m., Tuesday through Sunday.
The Chairel Lagoon
This place is a well-known landmark for tourists owing to the natural beauty of the region and the simplicity of navigation that enables visitors to indulge in a range of water activities, such as canoeing, jet skiing, and sport fishing, in addition to being the most major water reservoir in the area.
Various residential districts surround it, as does the Club de Regatas Corona, a private yacht club that holds several fishing events throughout the year. Several public parks are nearby, such as San Pedro Park and Fray Andres de Olmos Park. San Pedro Park is an ecological park with walking trails that is ideal for a stroll while admiring the lovely beauty of the lagoon.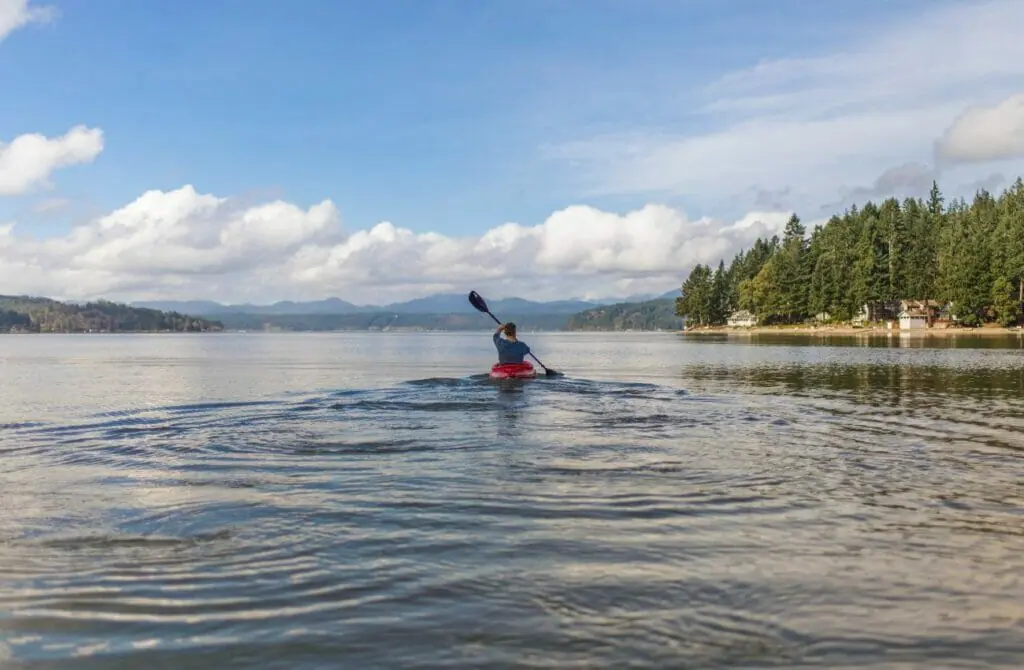 Maritime Customs Building
The Edificio de la Aduana, or Maritime Customs Building, is located at the end of Aduana Street. Tampico residents are proud of this structure's aesthetic appeal and historical value. The building of this tower started when Don Porfirio Diaz was in Mexico.
Its construction started in 1898 and was dedicated by Don Porfirio Diaz on October 16, 1902. A rustic bridge was just finished to make it easier for visitors to cross the river. Guided tours are available daily from 9:00 a.m. to 12:00 p.m. and from 3:00 p.m. to 6:00 p.m.
Miramar Beach
Miramar Beach is unquestionably the most popular tourist spot in Tampico. When the weather is scorching, nothing beats lounging on the golden beach and cooling off in the Gulf of Mexico, which is noted for its warm waters.
There is about a half mile of clear beachfront and a paved jetty for access to the sea. Because the beach hasn't changed much over the years, many visitors report that it still has the same serene attraction as it had more than four decades ago.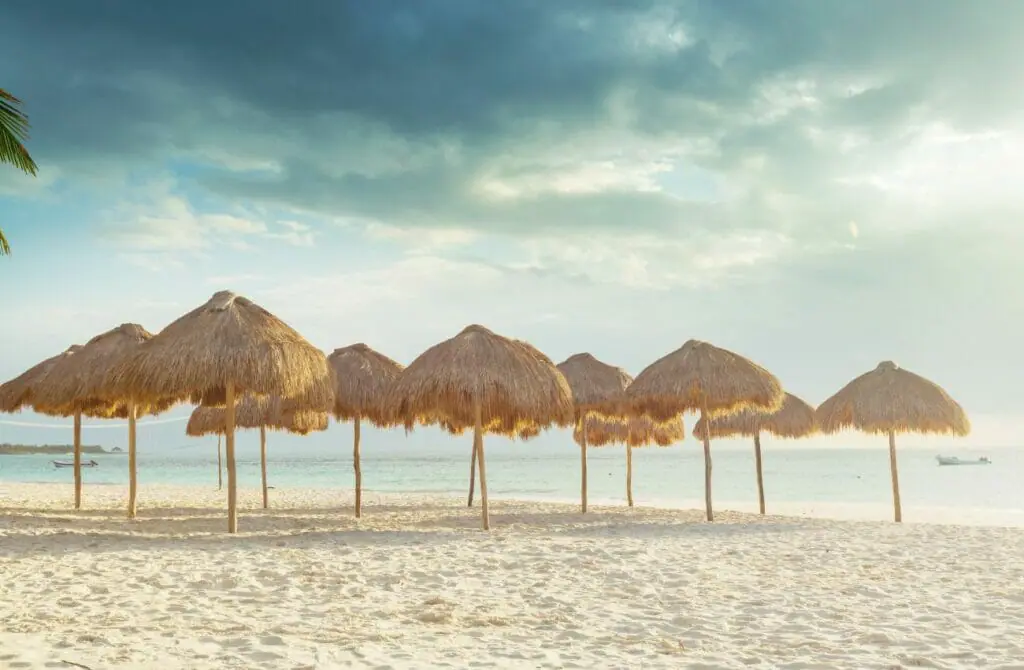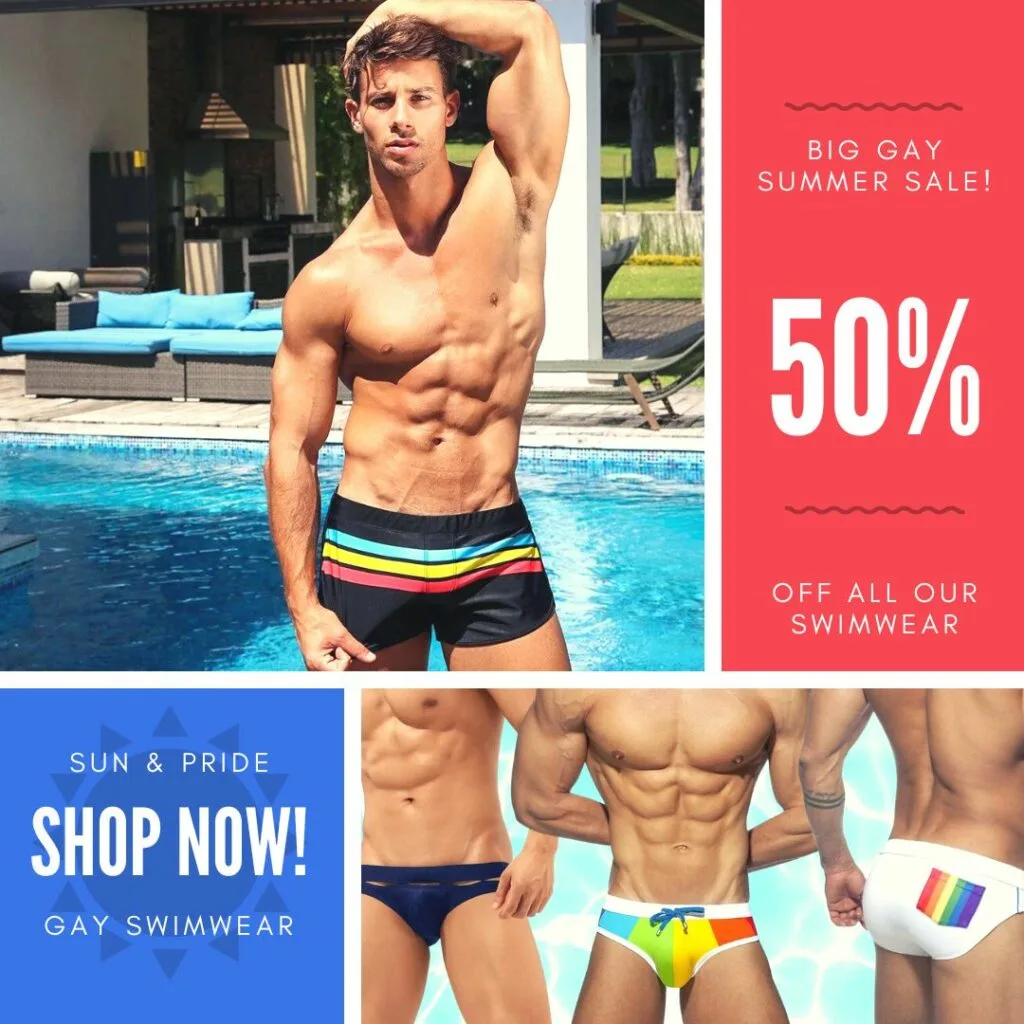 The Espacio Cultural Metropolitano
This facility, commonly known as The Metro, is located in the Laguna del Carpintero and less than one kilometer from Tampico's Historic Downtown. The roadway that will take you there is Adolfo Lopez Mateos Boulevard.
Its installation contains the Metropolitan Theater, an experimental theater, the Temporary Exhibits Gallery, and the Museo de La Cultura Huasteca, in addition to a spacious lobby, a library, an educational services area, covered parking, and an exhibition space that can hold up to 3,500 people (Museum of the Huasteca Culture). The Museum of Huasteca Culture has all of these facilities.
The Metropolitan Theater has two stories with a total capacity of 1,172 people. It is outfitted with cutting-edge technology, such as a modern lighting system. The Huasteca Culture Museum is permanently located in the Metro. The "Taller de Artes Escenicas" takes place in the Experimental Theater, which has 320 seats.
Laguna del Carpintero
This lake, located roughly a quarter-hour from Tampico's center, is the city's most important place for animals and biodiversity. Crocodiles, migratory birds, woodpeckers, and many other flora and animals may be found here, among many more. A boat trip around the lake, around 37 acres in size, is one of the nicest things to do.
Tampico Madero Game
There is nothing quite like witnessing a Mexican soccer match for sports enthusiasts. Tampico Madero is the home club at this facility, and if you have some spare time in the afternoon, coming to witness one of their matches is a great way to spend it.
Tampico Madero is presently participating in the Ascenso MX, Mexico's second level of professional soccer; the matches in this league are equally as thrilling as those in the top division.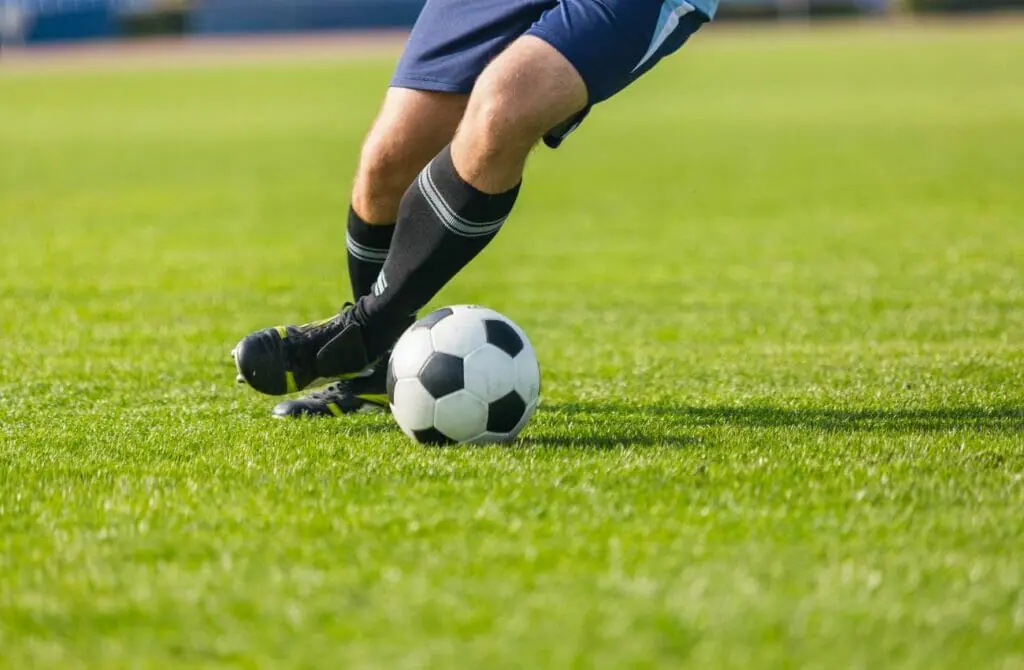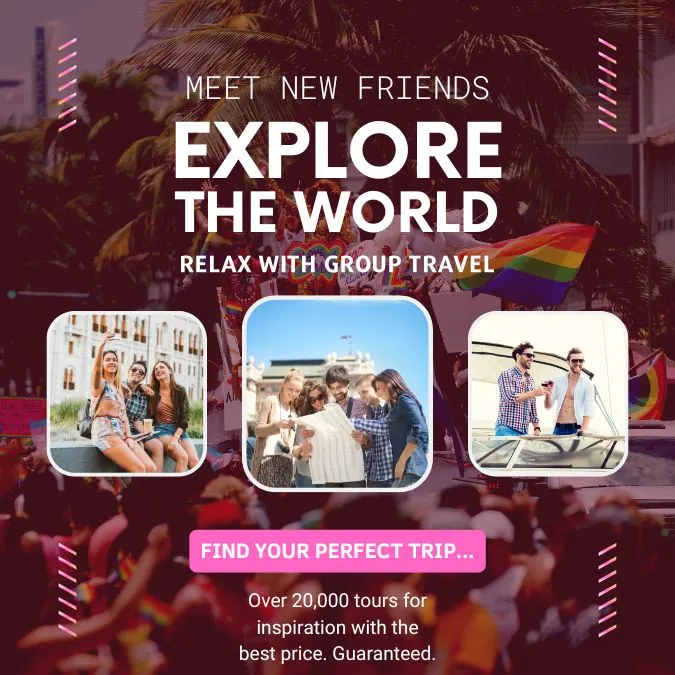 Gay-Friendly and Gay Hotels in Tampico, Mexico
Oh, honey, let me tell you about being fabulous and feeling welcome at these hotels in Tampico! Don't worry about other hotels that might not be as accepting; these gems are committed to being LGBTQ+ friendly and making sure that all guests feel like they belong.
Being gay-friendly isn't just about waving a rainbow flag or using the right pronouns; it's about creating a safe and inclusive space for all guests. From non-discrimination policies to providing resources for LGBTQ+ travelers, these hotels go above and beyond to make sure that you feel welcomed and supported.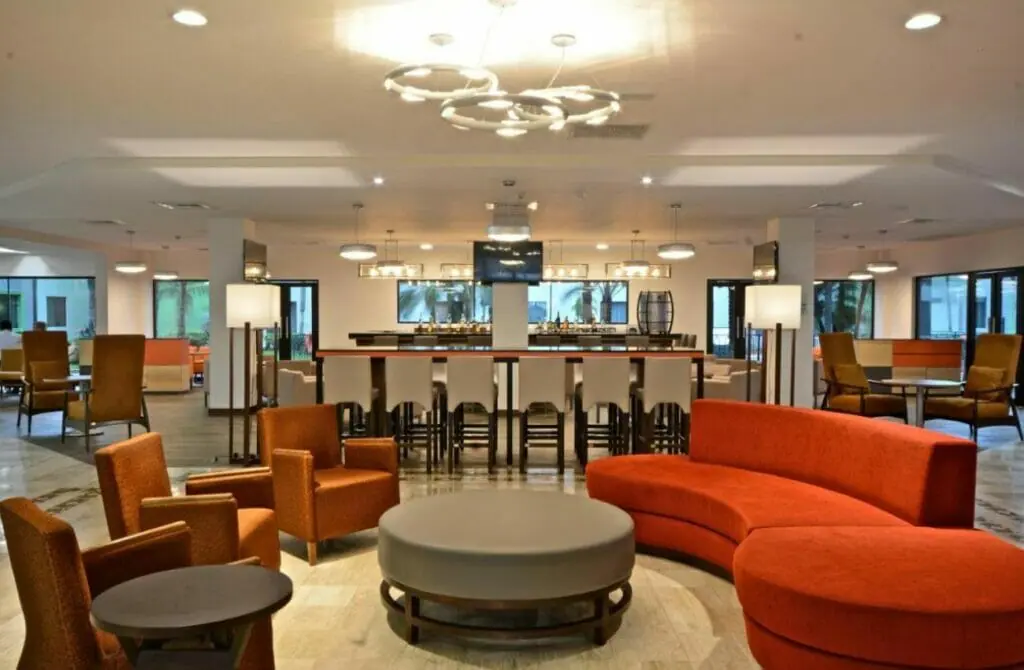 And honey, they don't stop there! Some of these gay-friendly accommodations have extra amenities and literature about local LGBTQ+ events and resources. Plus, they might even be located in an area that's known for being LGBTQ+ friendly. Now, let me tell you about these fabulous hotels in Tampico.
While there aren't any specifically gay hotels or resorts, these are the crème de la crème of gay-friendly accommodations. And if these don't tickle your fancy, don't worry; there are hundreds of other options in Tampico to fit your budget and needs. So pack your bags, put on your most fabulous outfit, and get ready to feel welcome and accepted at these gay-friendly hotels in Tampico!
The Holiday Inn is a good choice for Tampico accommodation. The hotel is built to serve both residents and tourists, and it offers a variety of basic facilities to ensure that guests have the most comfortable stay possible.
This hotel includes many sporting facilities, such as a tennis court and a cutting-edge fitness center, that will appeal to individuals who like engaging in competitive sports. In addition, there is an outdoor swimming pool where you may relax and calm your nerves by immersing yourself in the pool's water.
The Holiday Inn Tampico provides attractively appointed rooms to suit visitors of all ages and interests. Each of the elegant rooms at the Holiday Inn Tampico-Altamira features a work desk, a safe, and a coffee maker, and each room overlooks the swimming pool.
And, since the rooms have balconies that overlook the pool, you'll be able to enjoy the surroundings while watching the other guests enjoy their time in the water.
If you want to try the local food, there are various eateries where you may do so. The Holiday Inn's bar-restaurant serves both regional and international cuisine. Breakfast options include delectable omelets and freshly squeezed juices. There is also a room service menu available for your inspection.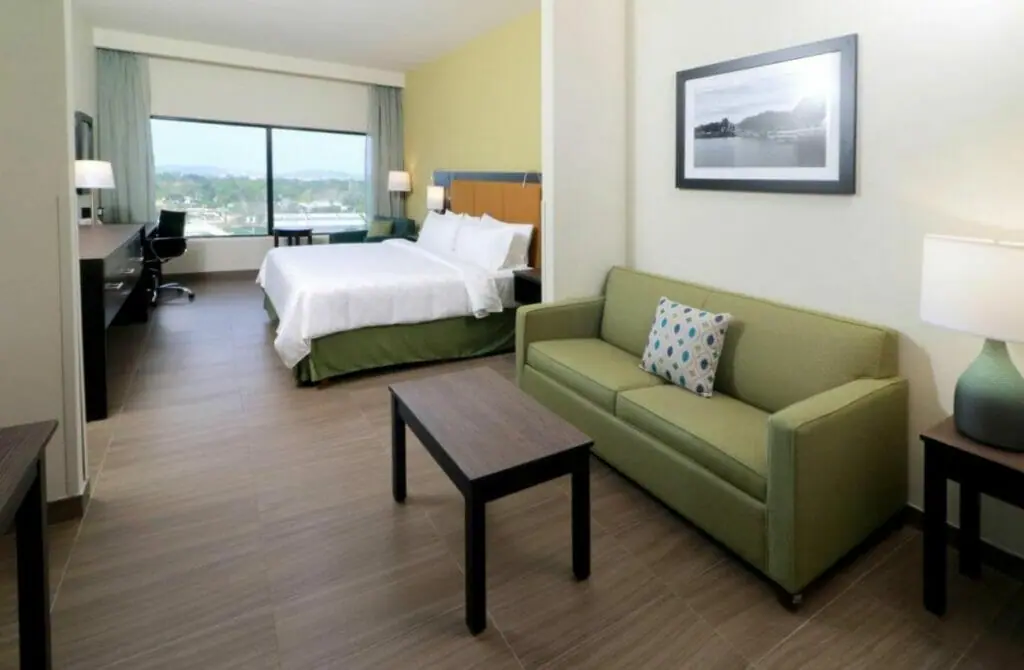 Hotel La Casona Real Hotel offers everything needed to guarantee a good stay, including spacious rooms, private parking, a common lounge, and a terrace. A fully stocked bar is ready to serve all your favorite alcoholic and nonalcoholic drinks. There is also a modern restaurant that specializes in Mexican cuisine. This allows visitors to sample a variety of wonderful Mexican cuisine.
Because some rooms have balconies, each room was deliberately designed to present visitors with breathtaking city views. Hotel guests have access to a modern fitness facility in the morning and evening, where they can work out while socializing with other guests.
This facility will allow you to keep a healthy lifestyle while staying at the hotel. Prepare to head to the gym in your most sexy exercise attire, where you will almost certainly meet some fascinating new individuals while wearing your best workout gear.
Furthermore, each room has a coffee machine to meet your needs. In the morning, visitors are treated to delicious à la carte or classic American breakfasts to cap off the night.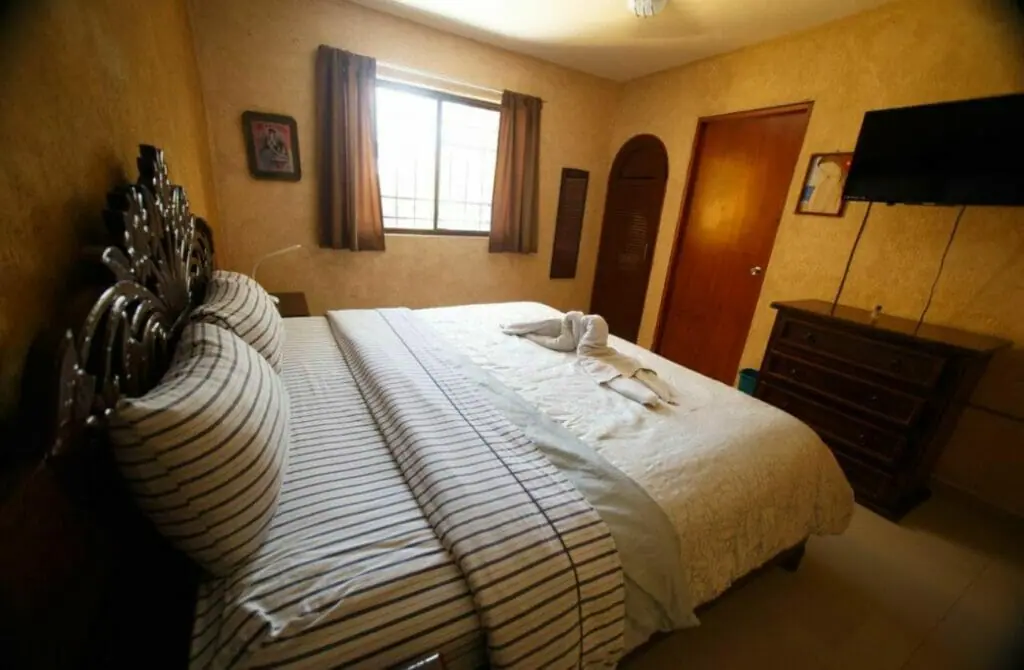 Hotel Casablanca Xicotepec ☆☆☆☆☆
The Hotel Casablanca Xicotepec is another excellent option for LGBT visitors seeking a stay in Tampico. The hotel offers a range of essential facilities for guests' overall comfort and enjoyment.
Those who like to have their skin cared for and massaged professionally will have access to a modern spa and wellness center during their stay. The rooms are basic in style and have a working desk, cable television, and bed sheets.
The Hotel Casablanca Xicotepec also features a fitness facility, which guests must use anytime they want to work out and burn extra calories. The hotel also offers a modern restaurant, saving guests the trouble of going to an outlying area in search of a suitable eating facility.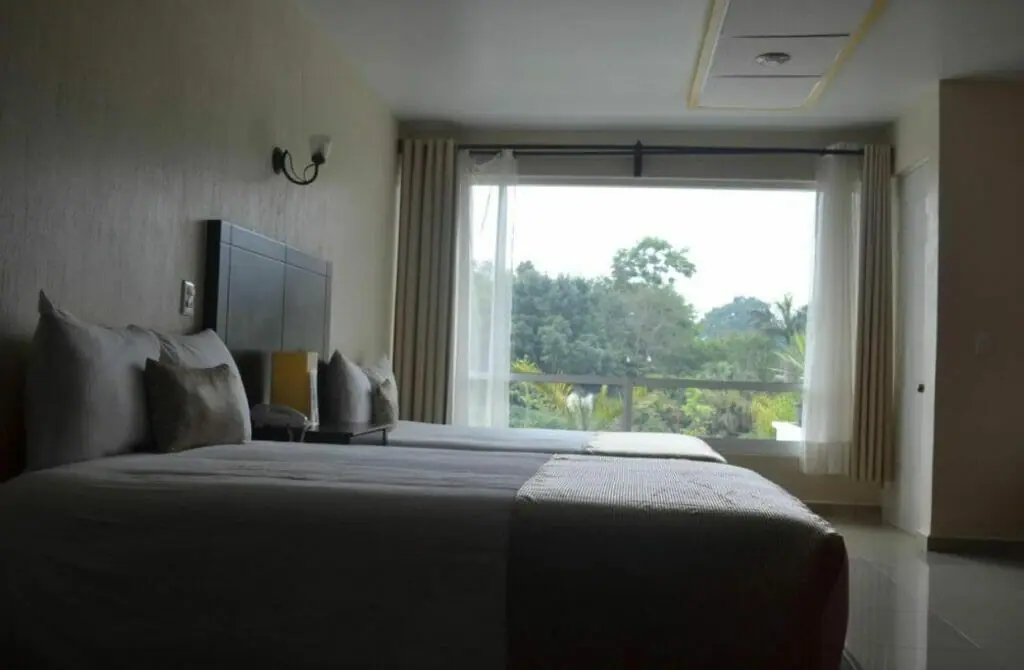 Gay Nightlife in Tampico, Mexico
Tampico has many LGBT bars and clubs, which contribute to the city's vibrant nightlife culture. At the bulk of the city's pubs, clubs, and bars, you may consume various alcoholic beverages, including cocktails and beers, while listening to live music. These places provide a diverse range of alcoholic drinks. To enable you to unwind and enjoy yourself after a long day in the city.
Darling, let's talk about exploring the queer nightlife in Gay Tampico, shall we? It's true this city might not be the most welcoming to our fabulous community but fear not! Being gay is perfectly legal here; just remember to err on the side of caution when outside of queer-friendly spaces.
But let's focus on the fun, shall we? Exploring gay nightlife can be one of the most thrilling and enriching experiences while on the go. From dancing up a storm at a gay club to sipping cocktails and rubbing elbows with the locals at a gay-friendly bar, you'll have a chance to immerse yourself in the local culture and make memories that will last a lifetime.
And darling, we've got you covered with the best gay and gay-friendly spots in town. So don't be shy. Step out of your comfort zone and explore the queer nightlife in Gay Tampico. Trust us; it'll be worth it!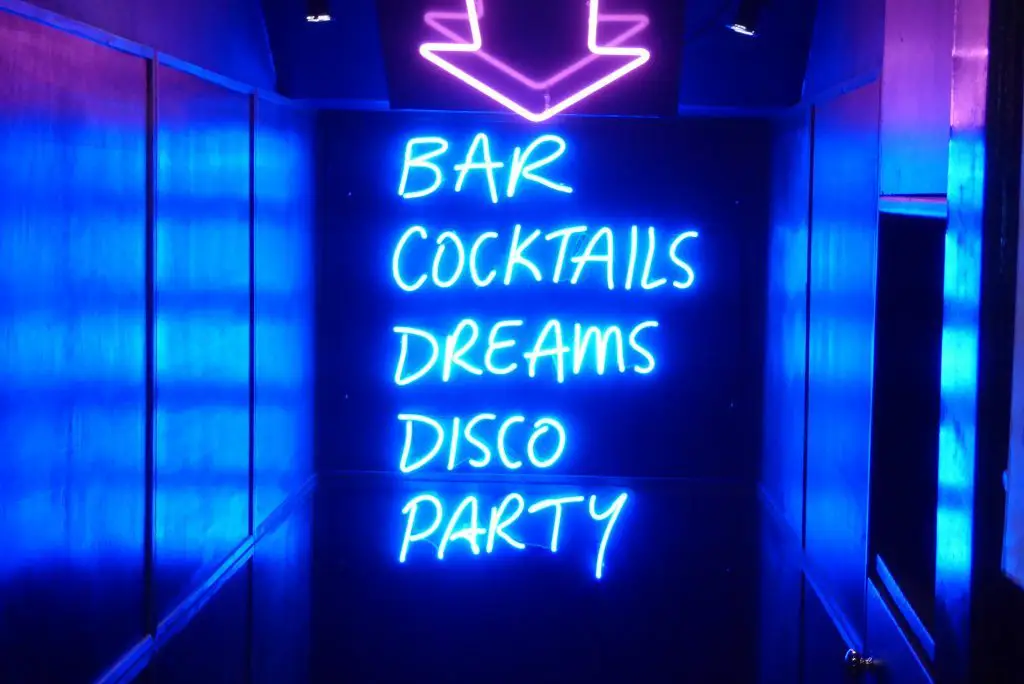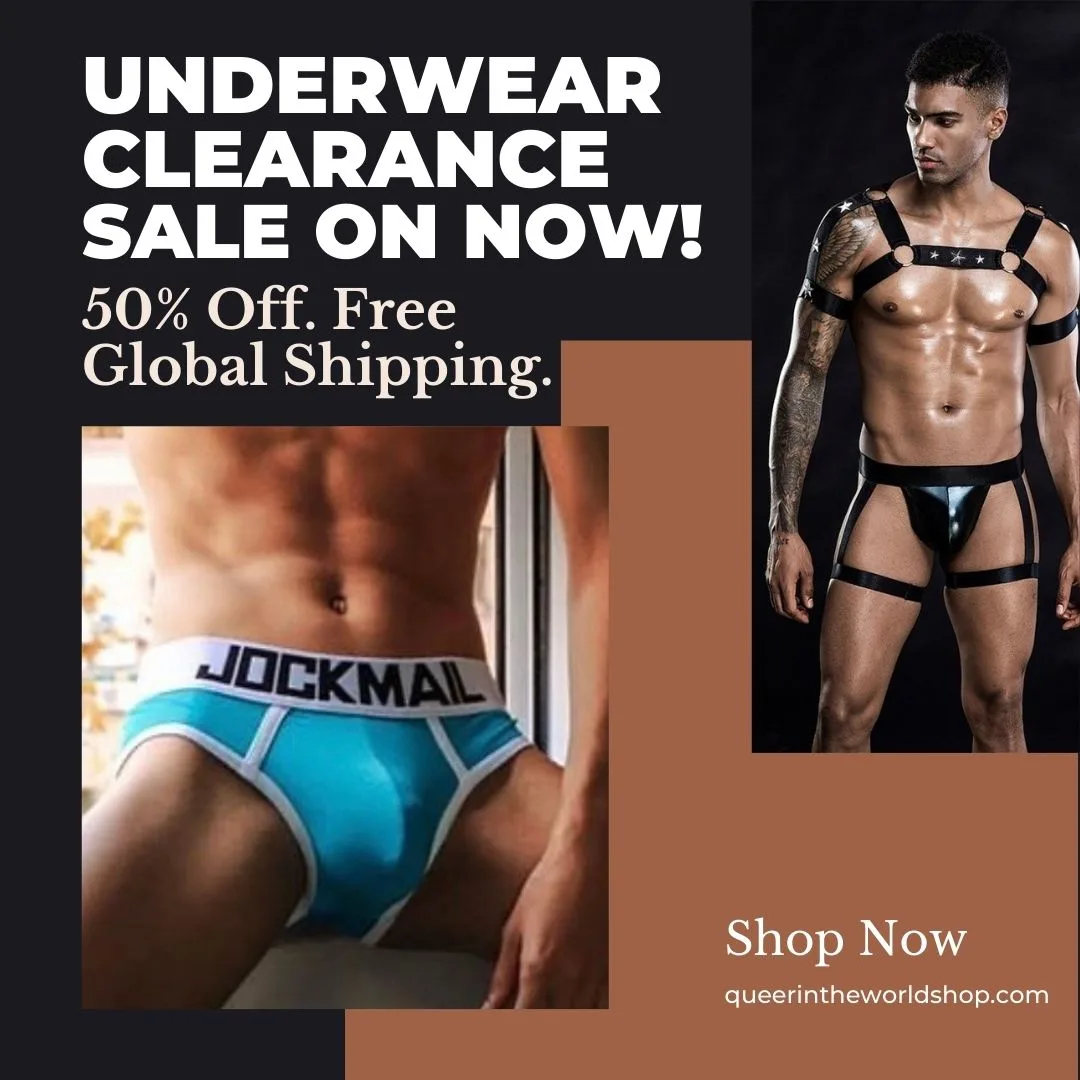 Gay Bars and Clubs near Tampico
The Tampico region has a broad selection of gay-friendly taverns and clubs. Most of the city's LGBT bars and clubs may be found in the Juarez and Centro Norte areas.
These clubs aren't hesitant to be open about their sexual orientation; consequently, they attract a substantial number of gay customers from the neighboring region and far afield. You may de-stress and have a nice time at any of the following bars and clubs:
This business is known for serving some of the greatest drinks in town at extremely inexpensive costs. Because of the significant number of persons of Anglo-American heritage who visit it, this business looks like an American bar. If English is your first language, you will have no issue speaking with the personnel here since many are bilingual and fluent in many other languages.
Tom's Leather Bar is likely to be visited by more gay visitors than any other region. A five-pack of beers is included in the admission charge, as are the many fetish and kink demonstrations conducted on the upper level. It's an excellent place to unwind.
The customers are kind and easy to talk to, the dancers are amazing, and the music is entertaining. It is strongly advised that out-of-town visitors have some fun at this restaurant while on vacation in the neighborhood. Customers often stare at the strippers or continue to converse with their companions as they "dance" on the bars while naked.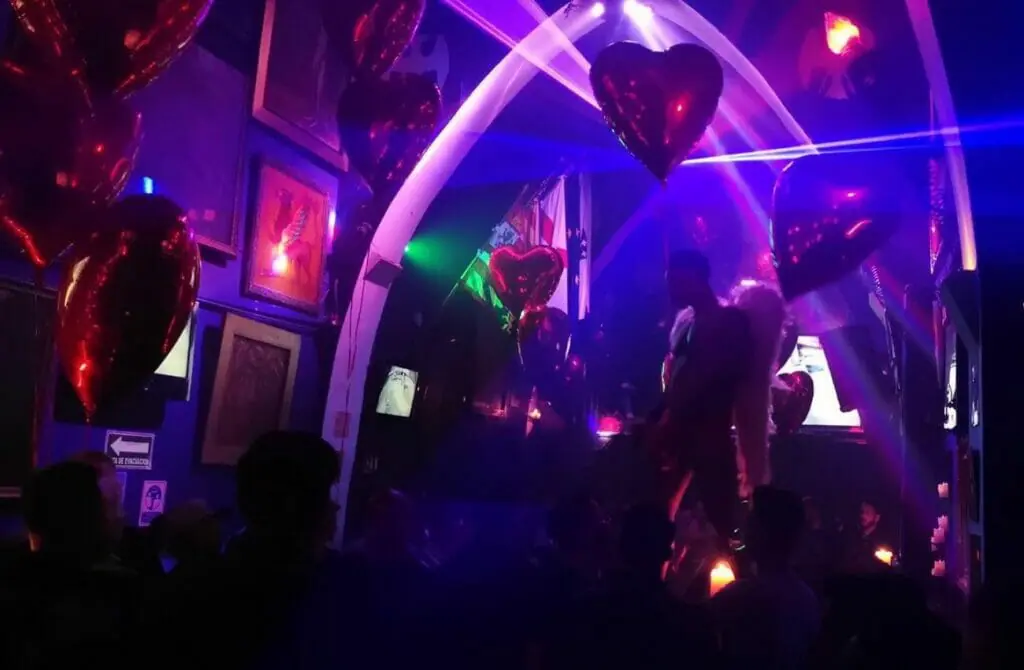 Every town and city has at least one Kinky, which is another term for a gay nightclub. You find yourself there the night before you leave, drinking a gallon of michelada and dancing on stage with shirtless men until one hour before your very early flight, after going there at the tail end of a Friday night during your vacation and swearing sideways throughout your subsequent hangover that you'll never return.
This is after you went there on vacation and swore sideways that you'd never return. On the other hand, you return the night before you leave and consume a gallon and a half of micheladas. You should come here if you are prepared to pay a cover charge since they have four unique rooms playing house music, everyone else in the restaurant is from out of town, and the drinks are costly.
When you enter the room for the first time, you should not allow them to negotiate with you. You should tell them you're not interested and proceed to the bar to get your drinks. If you come after midnight, the event will start considerably later.
Aside from that, it's quite lovely. On weekends, many people may be observed drinking and partying in public places. On the second level, there is a dedicated smoking area. The club's levels, musical periods, and styles are diverse (English, Spanish, etc.).
This popular dance bar in Mexico City's zone rosa area, near the central business district, is frequented by gay bears and fans. Even though the pub is modest compared to the other places in the vicinity, the staff is kind.
There will surely be a considerable crowd, which is understandable considering that it is one of the city's most popular locations. You may also have drinks at the bar, and the rates are cheap.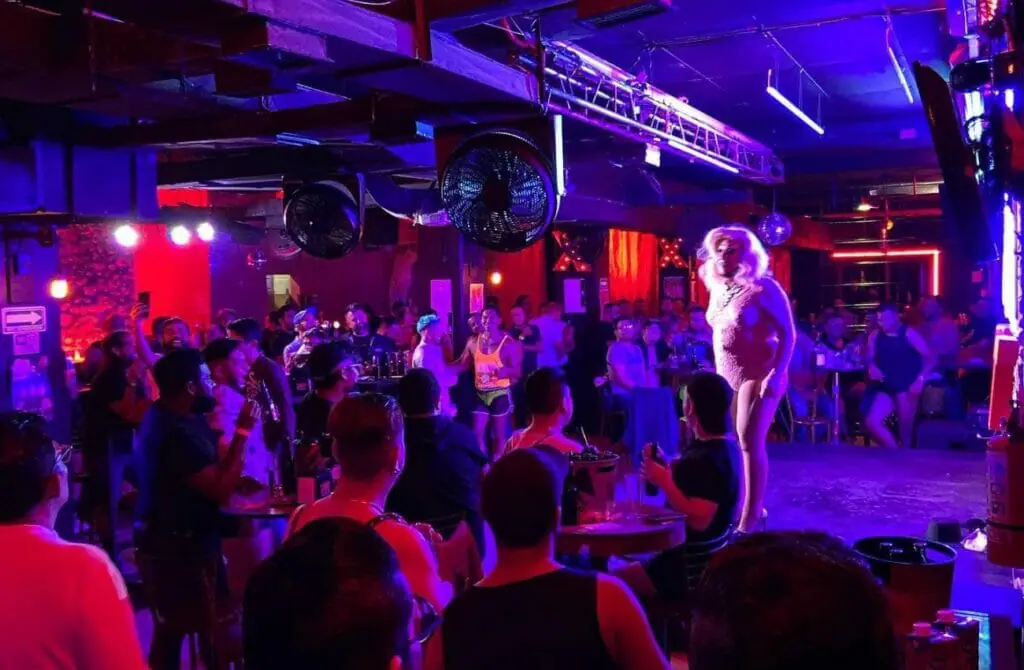 This organization epitomizes what it means to be a "hole in the wall." Both freshly made and delicious food is supplied at a reasonable price. The wait staff is always cheerful and kind and goes out of their way to be helpful without being intrusive. The beer is served very cold. The song reminds me of good days in my life. One of this institution's finest aspects is that all its meals and drinks are reasonably priced.
Gay-Friendly Bars in Tampico
Byblos is presently considered one of the top eight clubs in the country. Byblos is, without a doubt, Tampico's most well-known and famous nightclub, and it is often frequented by both local and international artists and tourists.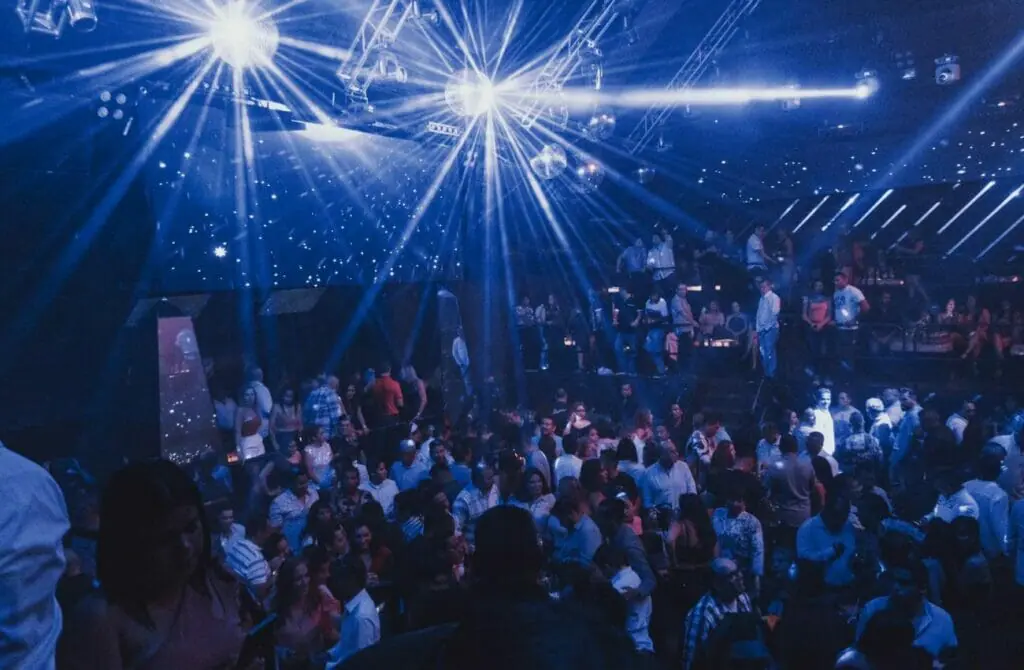 This club offers a range of electronic music that will have you dancing all night long and an outstanding light show. In addition, Mia has a fantastic assortment of cool beverages.
A two-story La Herradura shopping area structure houses the Winebar on the second level. Drinks in the fresh air on the terrace while catching up with old friends (or making new ones) and listening to music.
They offer a decent selection of coffees and teas to pick from. As a result, if you're looking for anything other than coffee, this restaurant should be on your list of places to visit. The location is also excellent since it is right in the midst of everything.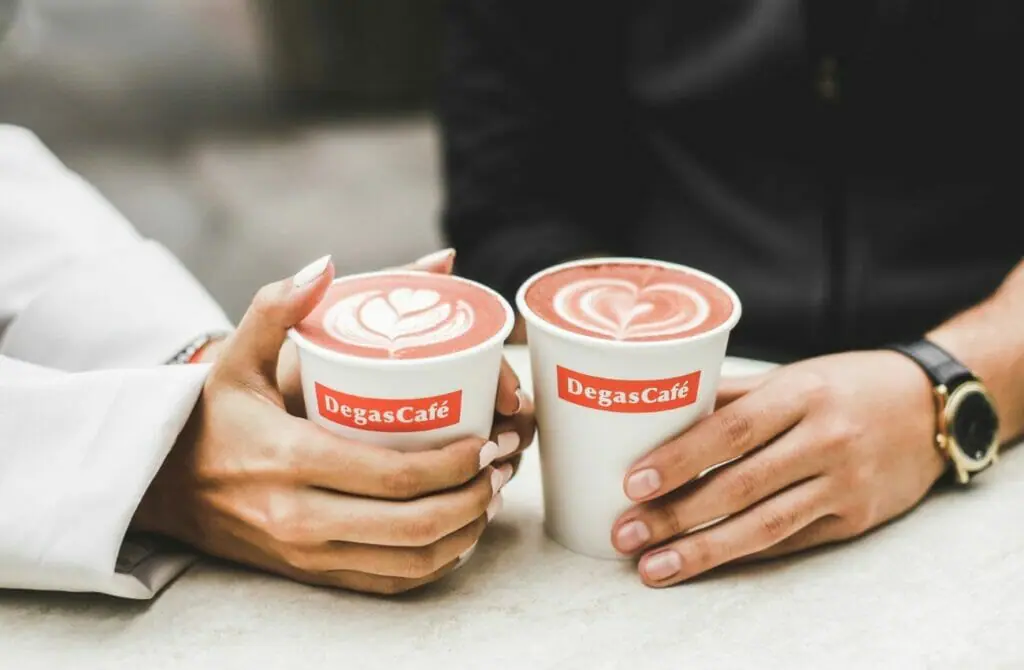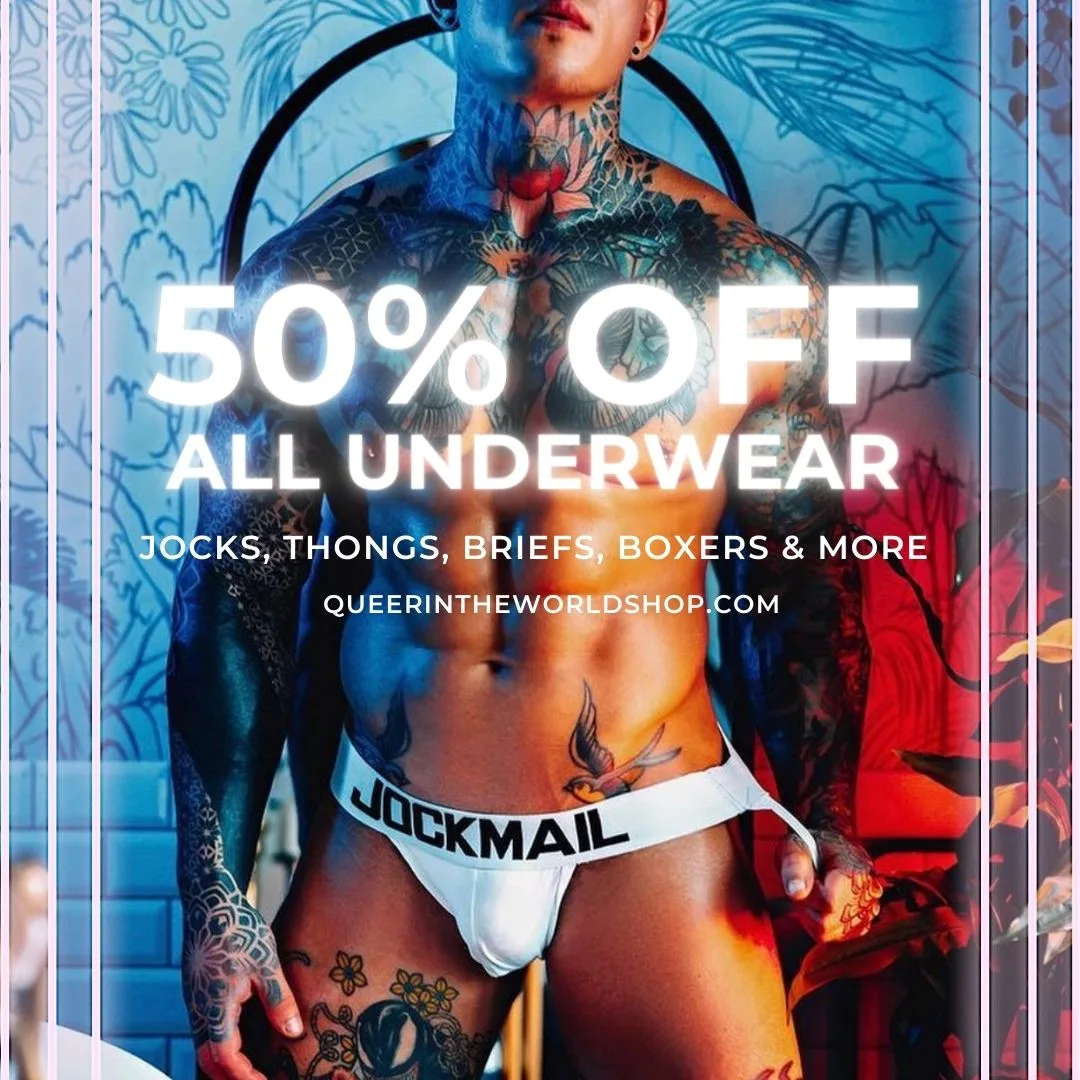 LGBT Rights in Tampico, Mexico
LGBT (lesbian, gay, bisexual, and transgender) rights have grown in Mexico in recent years, mirroring trends in legal systems worldwide. The intellectual impact of the French Revolution and the short French dominion of Mexico was a motivating reason behind the decision to remove same-sex sexual activities from the Napoleonic Code's list of prohibited practices.
The Napoleonic Code affected this decision (1862-1877). Sexual acts and practices between persons of the same gender have since been legalized due to this decision, which made sexual activities and practices between people of the same gender legitimate.
On the other hand, people who indulge in immoral or obscene conduct in public areas risk facing legal penalties since such behavior is illegal in public places. These individuals fear prosecution since such activity is illegal in public spaces.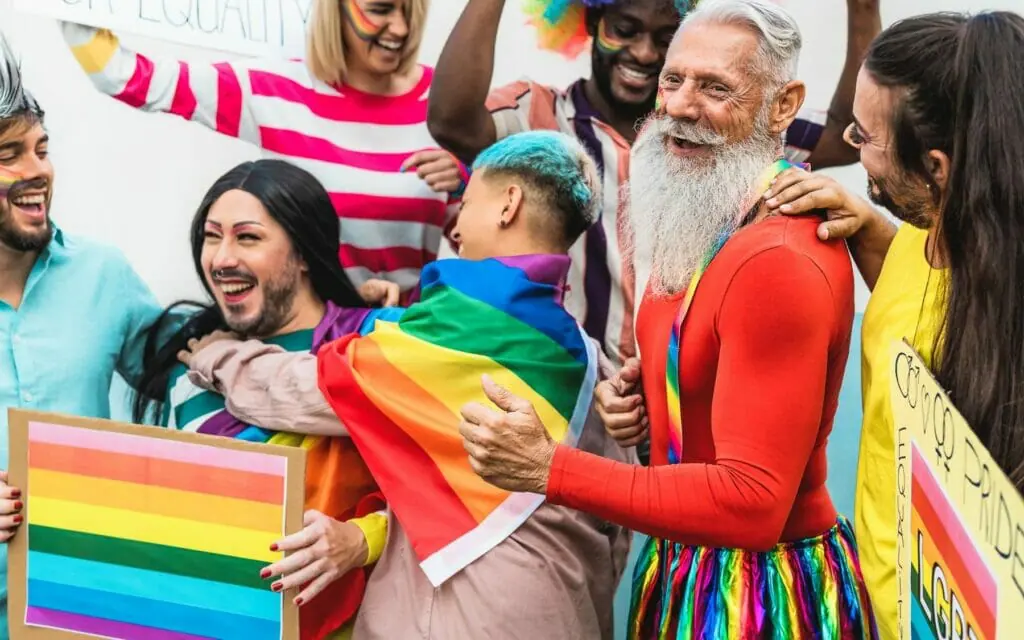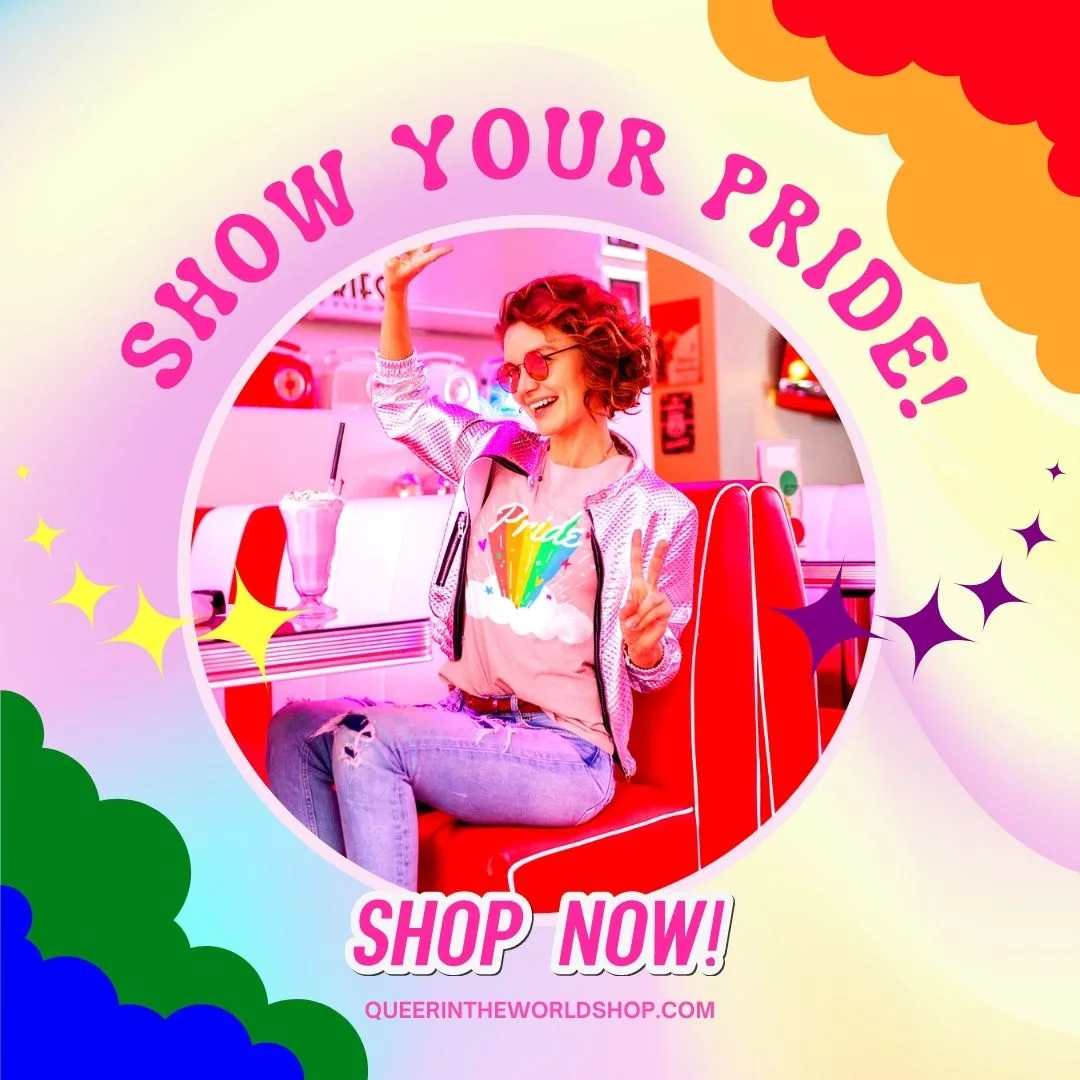 Gay Map Of Tampico
Finding it hard to envisage where everything is in Tampico? Hopefully, this queer-centric map helps where we have marked all the bars, clubs, parties, hotels, saunas, massages and more will help you stay in the spot best suited to you!