Visitors who identify as LGBT will find that Morelia, Michocán's bustling state capital and largest city, has the most to offer. Morelia is one of Mexico's most beautiful cities because it has preserved its colonial architecture. It is not on the well-trodden path of leisure tourists, so you can walk around peacefully without fear of being accosted by many other tourists.
Morelia, the magnificent capital of Michoacán, is located on the banks of the Rio Grande de Morelia in the heart of Mexico, between Mexico City and Guadalajara, the country's two most populous cities. Morelia, founded by the Spanish after their conquest of the indigenous Tarascan people in 1541, has successfully maintained the character of a distinguished colonial town.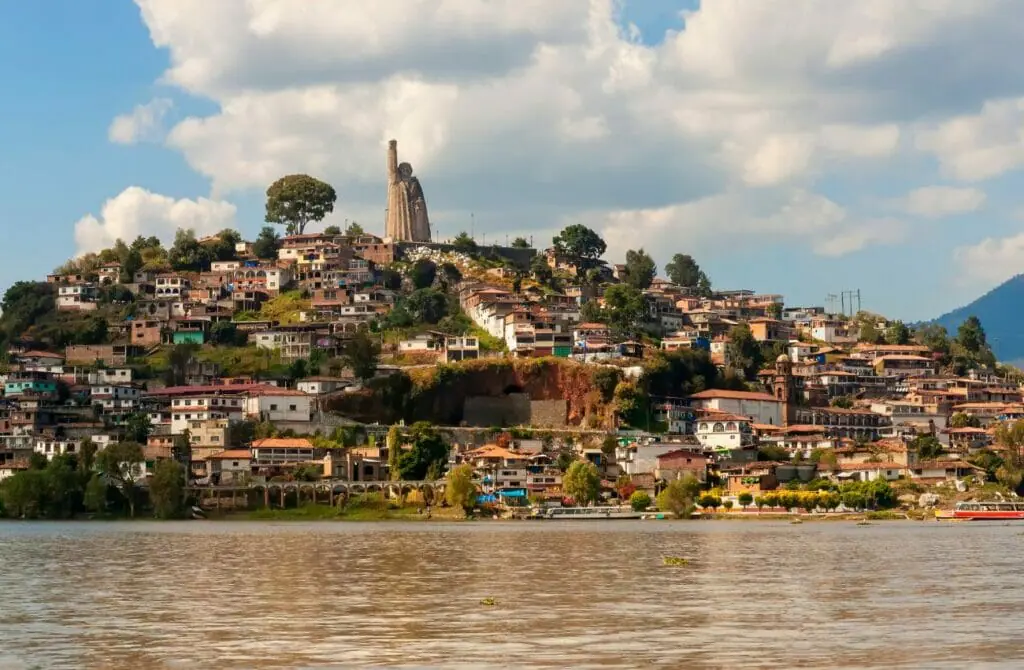 Whether you stay for one night or several, the city will enchant you with attractions such as its lovely main square and the Plaza de los Mártires, known for its elegant arcades and terraces. Both of these neighborhoods are in the heart of the city.
Another architectural marvel is the Baroque Palacio de Gobierno, known for the massive murals painted by indigenous artist Alfredo Zalce depicting the history of Mexico's revolution and independence.
Furthermore, it brings together all of the variety and excellence that the state of Michoacan has to offer, including gastronomy in the form of pre-Hispanic dishes. The fact that most of the city's points of interest are within walking distance of the historic district adds to the city's exceptional ease of navigation.
Morelia is proud of its historical attractions, but it also has all of the modern conveniences that one would expect from a major Mexican city. There are numerous nice hotels, fantastic restaurants, and fascinating tours available. Morelia is a tourist-friendly city that offers many activities and attractions.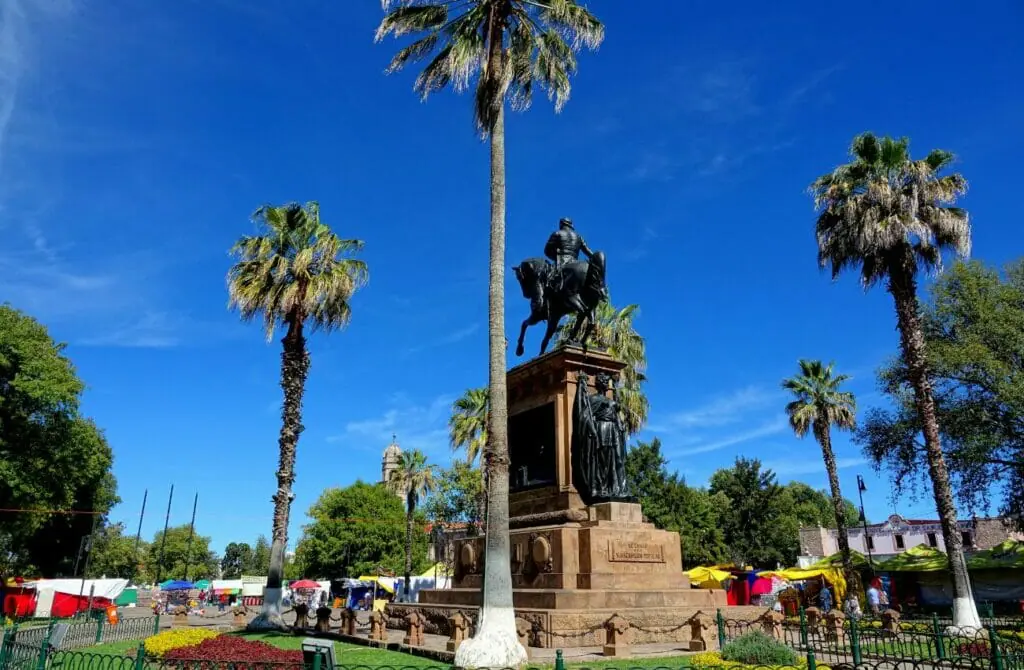 Attractions in Gay Morelia, Mexico
Welcome to Gay Morelia, darling! While the city may not be the most welcoming to the queer community, fear not! There are still plenty of fabulous things for you to do while keeping things low-key. First and foremost, you must visit some of the city's most iconic landmarks and attractions, dahling!
Take in history and culture by visiting museums, art galleries, and historical monuments. And don't forget to marvel at the stunning architecture, explore parks and gardens, and indulge in the local cuisine. But that's not all, darling! Gay or straight, there's always something to do in Gay Morelia.
Immerse yourself in the local culture by attending cultural events like festivals, concerts, and shows. Trust us; there's always something fun and exciting happening in this fabulous city. Remember, discretion is key in a city that's not always welcoming to our fabulous community. So, keep it lowkey and enjoy all the wonderful things Gay Morelia has to offer!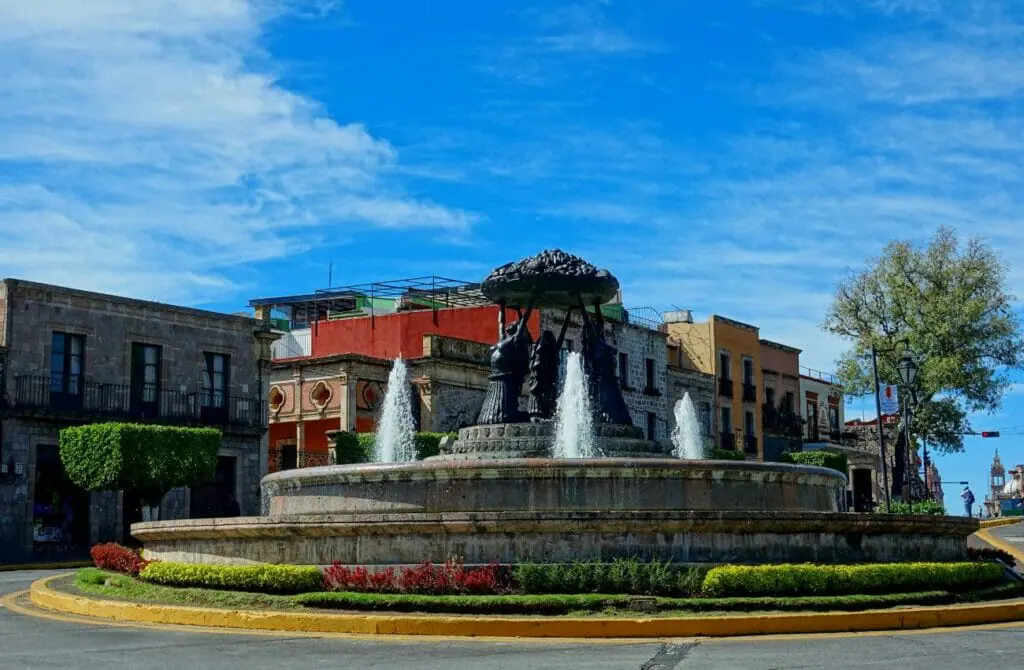 Michoacán Regional Museum
The Michoacán Regional Museum (also known as the Museo Regional de Michoacán) is one of the city's most popular attractions. It is housed in a beautiful Baroque building that was once owned by Emperor Maximilian I and dates back to the middle of the 18th century.
It was founded in 1886, and its extensive collection includes many important Pre-Columbian artifacts, fine paintings, weapons, and furniture from the period of Spanish colonial rule.
Another interesting feature of the building is the large murals painted by local native artists Alfredo Zalce, Grace Greenwood, and Federico Cant. These murals can be found in the stairwells. The painting "Traslado de las Monjas," thought to be the best from the city's colonial era, is especially notable.
The State Museum (Museo del Estado) houses an additional collection that is well worth seeing. The museum houses exhibit about the state's history, archeology, and ethnology, as well as collections of Indian costumes, precious stones, and minerals.
When visiting this lovely old colonial city, don't miss the magnificent Morelia Cathedral (also known as Catedral de Morelia), which towers over the rest of the city. This massive structure is notable not only for its size but also for its unique pinkish-brown color, which is the result of it being built of local trachyte stone, as seen from its setting overlooking the city's beautiful main square.
Although construction began in 1640, it took more than a century for the cathedral to be completed in the predominant Baroque style that it has today, complete with a striking azulejo-decorated dome.
The interior features Neoclassical retablos, a silver font, a crucifix made by Manuel Tolsá, and several paintings attributed to 18th-century masters such as Juan Rodrguez Juárez, José Maria de Ibarra, and Miguel Cabrera. A silver font is one of the other highlights.
Furthermore, the city is home to an impressive organ built in Germany in 1903 and featured at the city's international organ and music festivals. King Philip II of Spain presented the golden crown that adorns the head of an Indian figure depicting Christ. A spectacular light and fireworks show is held regularly, with the cathedral as the backdrop.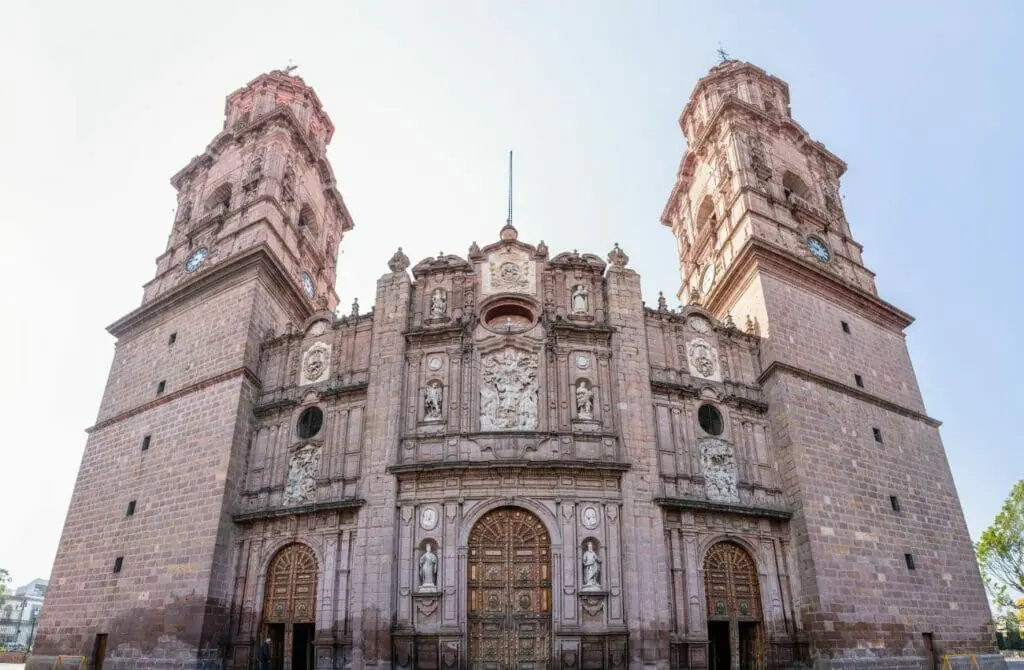 The Government Palace
The expansive Baroque Government Palace is located on the other side of the Avenida Madero Oriente, directly across the street from the Morelia Cathedral (Palacio de Gobierno). The building, originally a seminary built between 1760 and 1770, now serves as the home of the state legislature. It is a two-story building with one of the most beautiful facades in the city, as well as three large courtyards.
Alfredo Zalce, one of Mexico's most well-known native artists, created the building's stunning murals in the 1960s. These murals are particularly appealing. These massive scenes depict many significant turning points in the state's and country's history, including Mexico's revolution against Spain and subsequent reforms and Mexico's independence from Spain and subsequent reforms.
Are you planning to visit Morelia between December and March? If this is the case, you must take a day trip to the nearby Sierra Madre mountains to witness the incredible sight of thousands of monarch butterflies wintering in the Monarch Butterfly Biosphere Reserve.
Monarch butterflies can be found in the United States and Canada during the summer. When the weather turns colder, they travel up to 3,000 miles south to Mexico, to this naturally protected area, a UNESCO World Heritage Site.
The journey made by Monarch butterflies during their annual migration is truly amazing. To help these butterflies survive the perilous journey, a special generation known as "Methuselah," lives even longer than the other generations. The orange and black markings on the wings of Monarch butterflies set them apart from other butterflies.
The butterflies are everywhere, fluttering around tourists' faces, landing on bushes, and trembling in the sunlight on nectar-laden lupines. It's truly magical. Furthermore, a once-in-a-lifetime experience that you will find difficult to forget.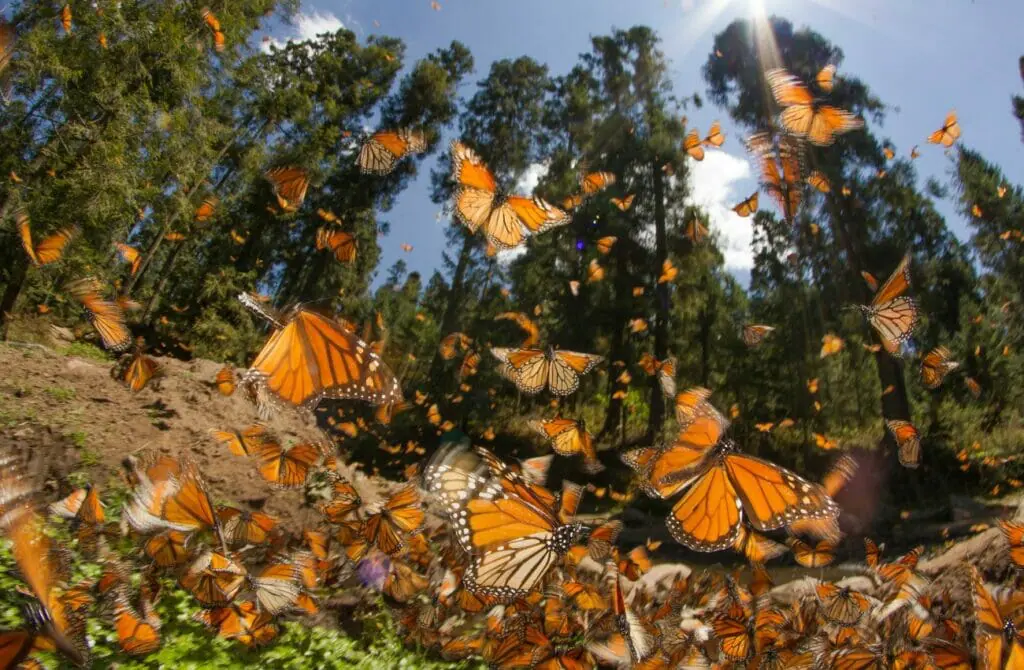 Santuario De Guadalupe
You shouldn't be put off by the fact that the exterior of the Sanctuary of Our Lady of Guadalupe, also known as Santuario de Nuestra Seora de Guadalupe, appears to be a little plain. After walking along a long cobblestone path that leads to this church built in the 18th century, peeking inside will reward you with a glimpse of one of Mexico's most breathtaking church interiors.
European and native artisans lavishly decorated the interior in the brightest colors, including countless fine plaster rosettes raising the walls to the gold leaf-covered ceiling. The structure is widely recognized as a national treasure.
After you've filled this magnificent structure, head over to the Church of St. Francis, which was built in the area around 1540 and is the city's oldest sacral building, the bell tower, with its miniature dome covered in azulejos, and the entrance facade, built in the Renaissance style with Plateresque elements, are both notable features of the structure.
The massive Clavijero Palace, with its large courtyard, is directly across the street from the Colegio de San Nicolás, part of the city's historic university. The Iglesia de la Compania is a Jesuit church that was built in 1681 and now houses the city's Public Library (Biblioteca Publica). This massive complex was named after a Jesuit educator Francisco Javier de Clavijero.
Another place of interest is the Mercado de Dulces, also known as the Sweet Market, which caters to those with a sweet tooth. This market is well-known for its sugary treats, candied coconut and sweetened fruits and vegetables, and the area's traditional handicrafts.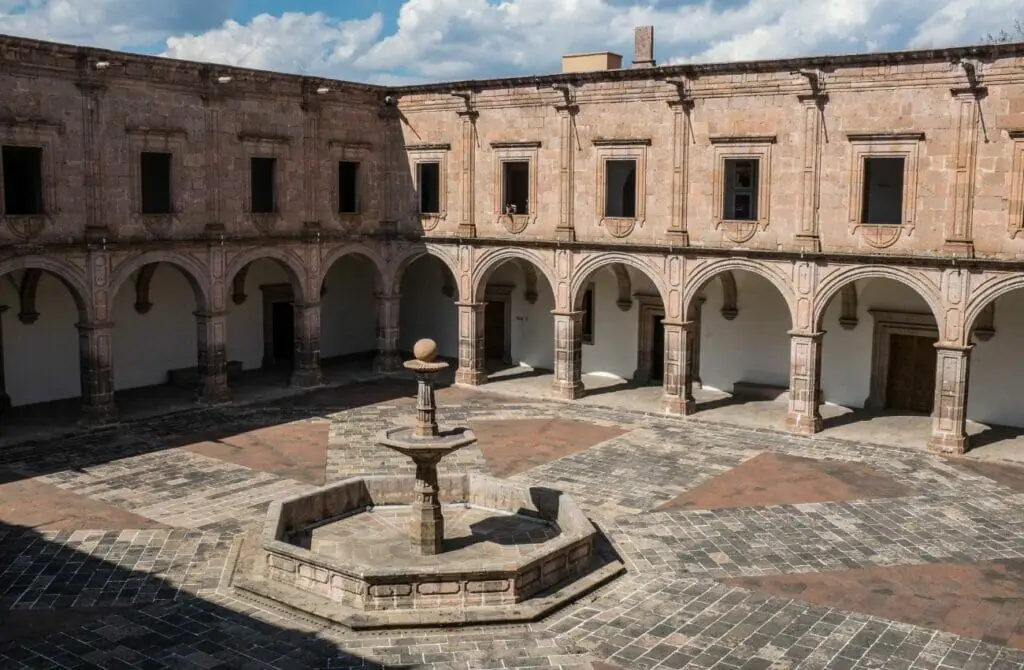 The Church Of Santa Rosa De Lima In Morelia
Another religious destination in Morelia is the Church of Santa Rosa de Lima (Templo de Santa Rosa de Lima). This lovely church was constructed in the late 16th century and is notable for its exquisite double portal with Renaissance influences.
It is hidden away in Rosas Garden, an attractive little square near the city center. It is a charming place to visit because of its charming fountain and cafés.
The building's upper facade and painted and gilded retablos, which are dominated by the Churrigueresque form of the Baroque style, are also noteworthy. The church is next to a conservatoire, the oldest music college in the United States.
The Morelia Aqueduct
El Acueducto, also known as the Morelia Aqueduct, is one of the city's most important landmarks and one of the best-preserved examples of its kind anywhere in the world.
This remarkable feat of engineering was built between 1785 and 1789 and spanned a total length of 1,600 meters. It is located in the eastern part of the old city center. It is supported by 253 arches, some of which are up to 10 meters tall.
Following a two-year drought, this structure was commissioned to provide drinking water to the city and employment opportunities for the region's Indigenous population. It is easily recognized by its distinctive pink hue, resulting from locally quarried rock.
The cobbled path that runs alongside the aqueduct for much of its length provides some of the best views of the structure, and walking along it at night when it is lit up is especially enjoyable.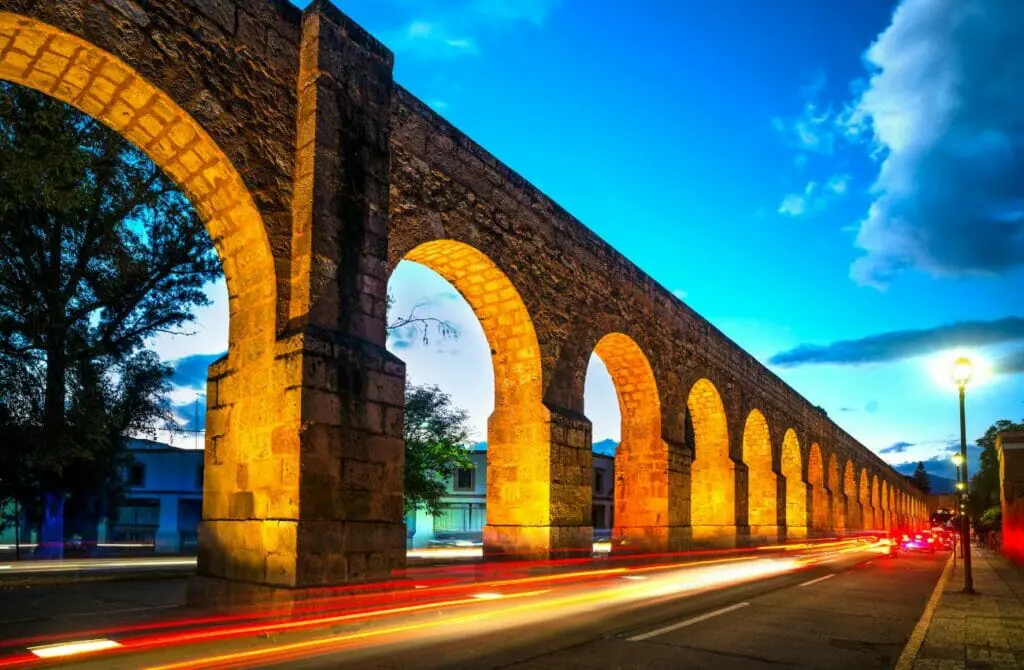 The House Of Culture And Del Carmen Convent
Morelia's House of Culture (also known as Casa de la Cultura) is a must-see for anyone interested in the history of the Catholic religion in Mexico. It is located near the del Carmen Church, which was built in the early 17th century.
The museum is housed in a large former Carmelite convent adjacent to the church; construction on this structure began in the late 16th century and lasted nearly 300 years before it was completed.
The majority of the complex has been completely restored. In addition to the House of Culture, which houses numerous archaeological artifacts, the stunning exhibits in the Museum of the Mask (Museo de la Máscara), and Christ statues from all over Mexico, the facility also houses workshops, a theater, and a café.
Morelia's historic city center has remained virtually unchanged since its founding in 1541 regarding layout and architectural composition. Morelia is unique among Mexican states because of this. Most of the Plaza de Armas and surrounding areas are home to some of the city's more than 200 historic buildings, which have been preserved due to the city's designation as a UNESCO World Heritage Site.
For a time, it was known as the Plaza of the Martyrs (Plaza de los Mártires) in honor of the executions that took place here during the Mexican War of Independence. It was built in the 16th century, has been renamed many times, and then remodeled. The old Town Hall and numerous cafés and restaurants can be found here, many of which have beautiful views of the park and the cathedral.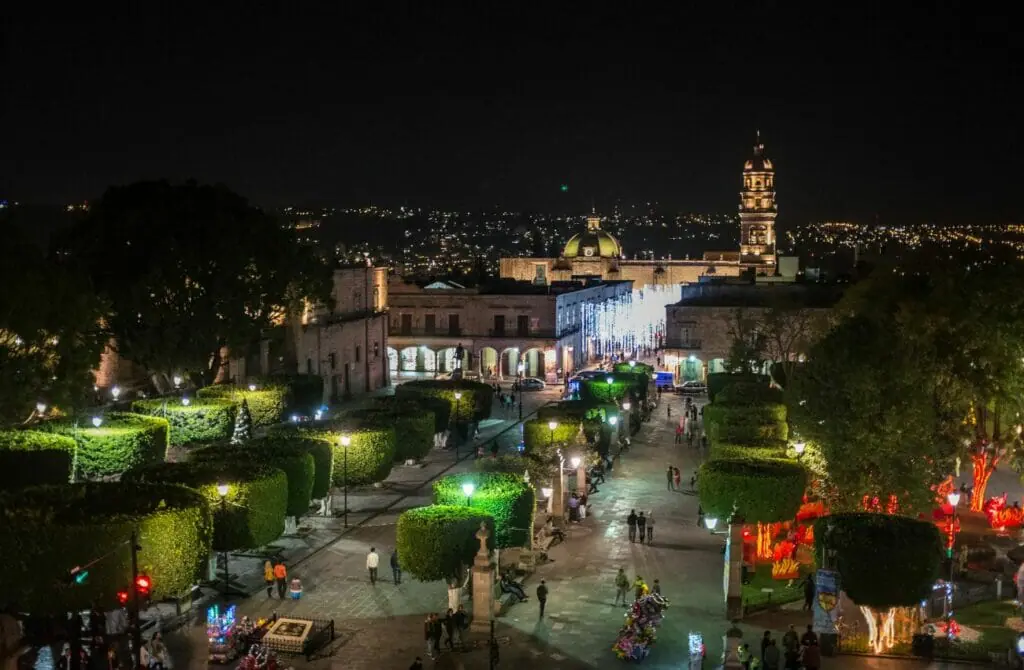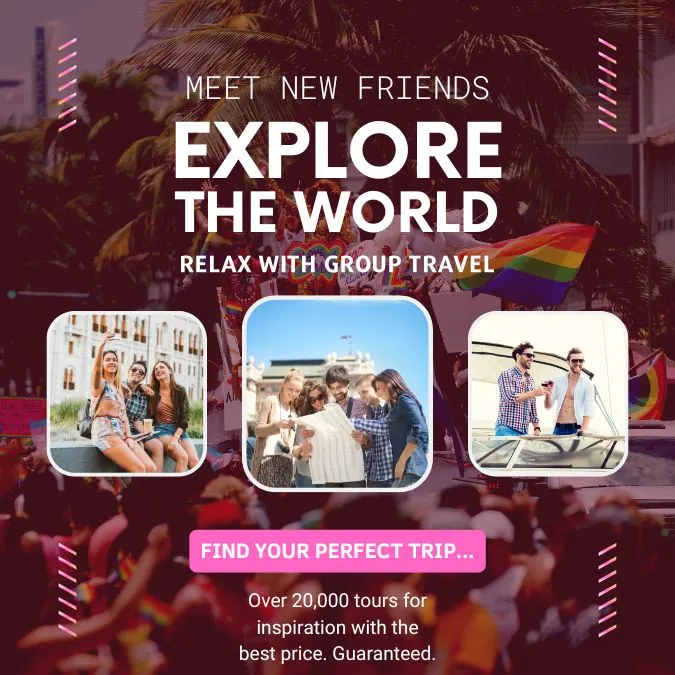 Gay-Friendly and Gay Hotels in Morelia, Mexico
Oh, honey, let me tell you about being fabulous and feeling welcome at these hotels in Morelia! Don't worry about other hotels that might not be as accepting; these gems are committed to being LGBTQ+ friendly and making sure that all guests feel like they belong.
Being gay-friendly isn't just about waving a rainbow flag or using the right pronouns; it's about creating a safe and inclusive space for all guests. From non-discrimination policies to providing resources for LGBTQ+ travelers, these hotels go above and beyond to make sure that you feel welcomed and supported.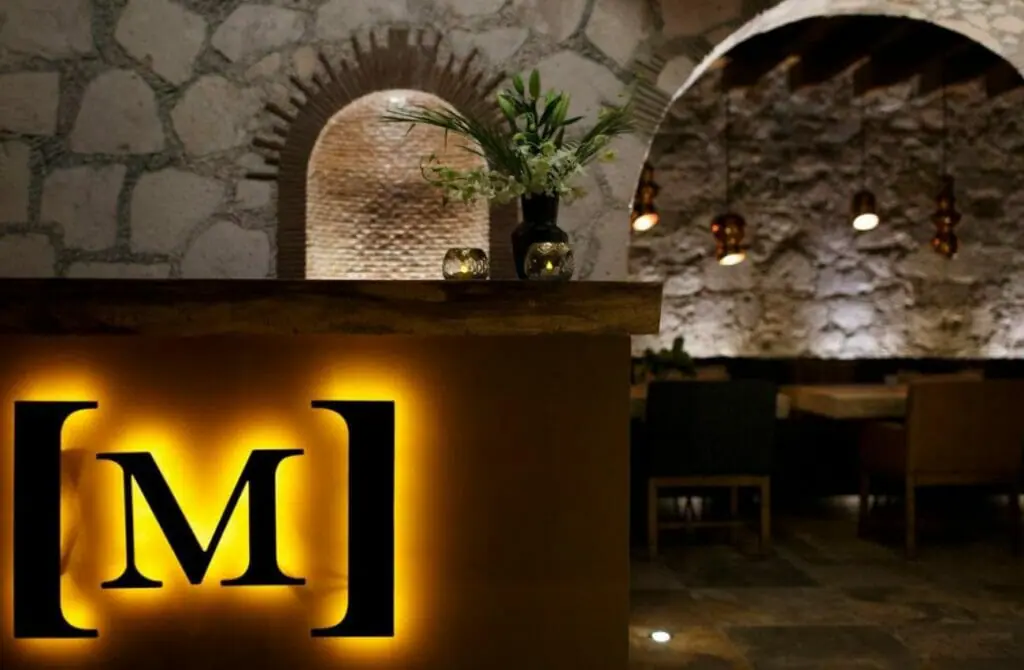 And honey, they don't stop there! Some of these gay-friendly accommodations have extra amenities and literature about local LGBTQ+ events and resources. Plus, they might even be located in an area that's known for being LGBTQ+ friendly.
Now, let me tell you about these fabulous hotels in Morelia. While there aren't any specifically gay hotels or resorts, these are the crème de la crème of gay-friendly accommodations.
And if these don't tickle your fancy, don't worry; there are hundreds of other options in Morelia to fit your budget and needs. So pack your bags, put on your most fabulous outfit, and get ready to feel welcome and accepted at these gay-friendly hotels in Morelia!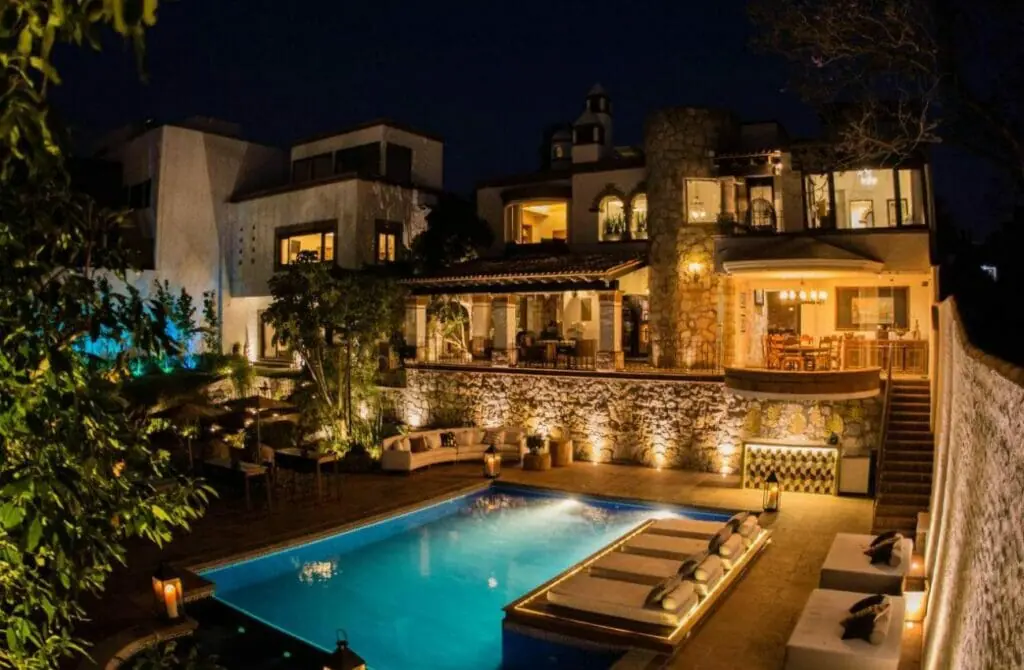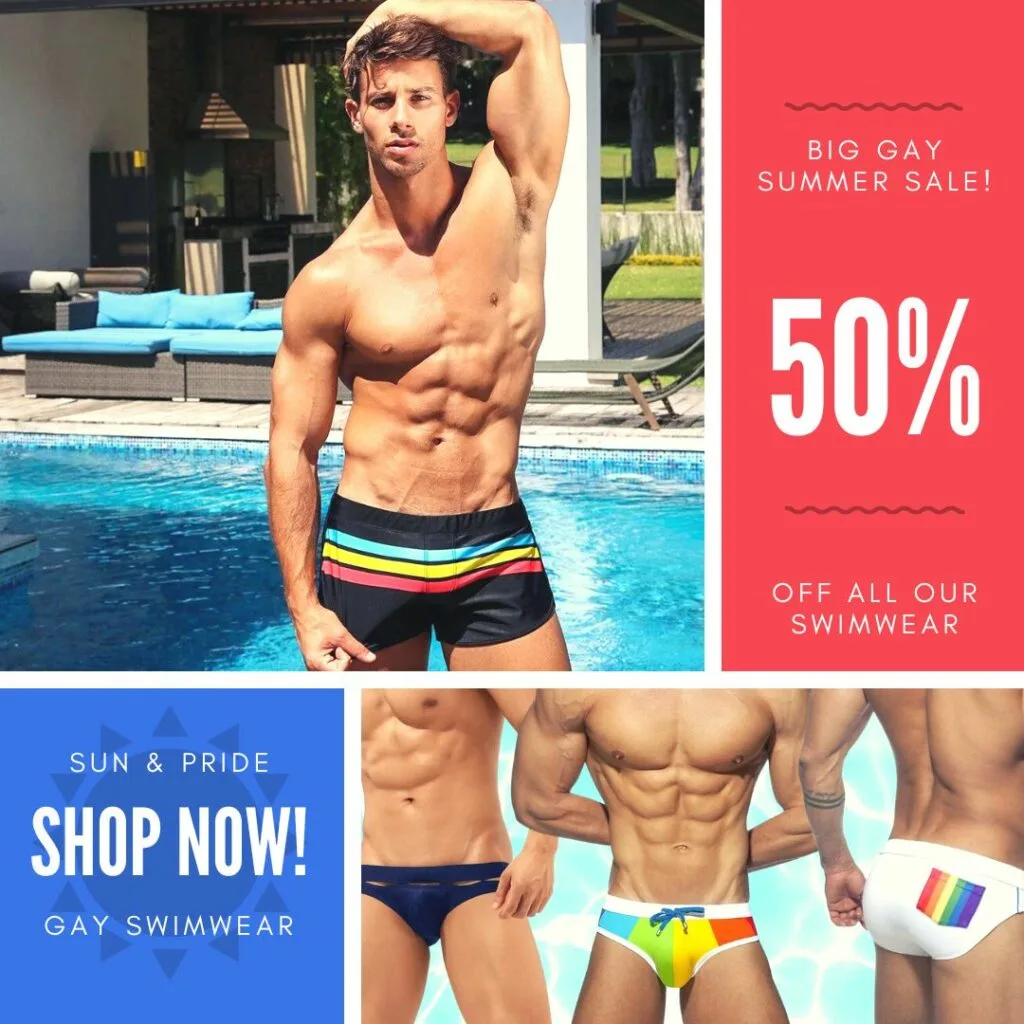 The Maja Hotel Boutique is a posh lodging option for many gay visitors to Morelia. It is in the heart of Morelia, near the Morelia Convention Center. When you enter the hotel, you will be astounded by the outstanding architectural design that was created with great care.
You will also be greeted warmly by a team of professional staff who are friendly and always willing to answer any questions you may have. You won't have to be concerned about the safety of your vehicle or the cost of parking it while staying at this hotel because they take care of both of those concerns.
This hotel provides a diverse range of interesting things to do during the day that will keep you entertained for the duration of your stay. The Maja Hotel Boutique offers its guests access to an outdoor swimming pool where they can swim and enjoy the breathtaking views of the hotel's natural environment during the day.
In addition, the hotel has a modern fitness center available to guests. If you stay at this hotel, you won't have to give up your regular exercise routine because you'll have access to a gym where you can work out regularly.
This will allow you to lose any excess fat that you may have gained while away. Furthermore, great care was taken throughout the design process to ensure that your overall comfort was prioritized. Every room is spacious and has a comfortable bed to ensure a restful night's sleep.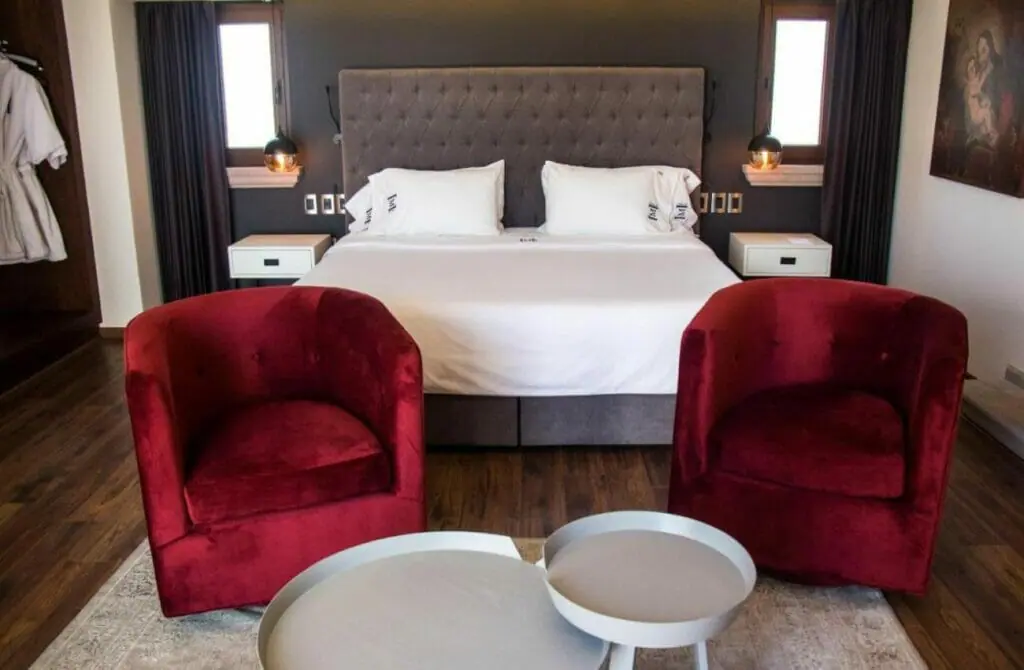 The concept behind the creation of La Casa Azul was to provide tourists with a place to stay that would make them feel at ease regardless of how far they were from their home countries. La Casa Azul provides guests with a setting where they can relax, feel at ease, and easily interact with locals and other visitors, including gay travelers.
The colonial city of Morelia in Michoacán, Mexico, is also known as the "city of the pink quarry," and it is here that the hostel is located. It is close to the city's finest restaurants, bars, and museums. The rooms have been designed to provide you with the most comfort possible throughout your stay. Because it is a building in the Historical Centre, the hostel was built in a colonial style.
Buildings in the Historical Centre are required to maintain their architectural integrity. Furthermore, each room has a large terrace with a stunning view of the nearby Plaza del Carmen and the historic convent.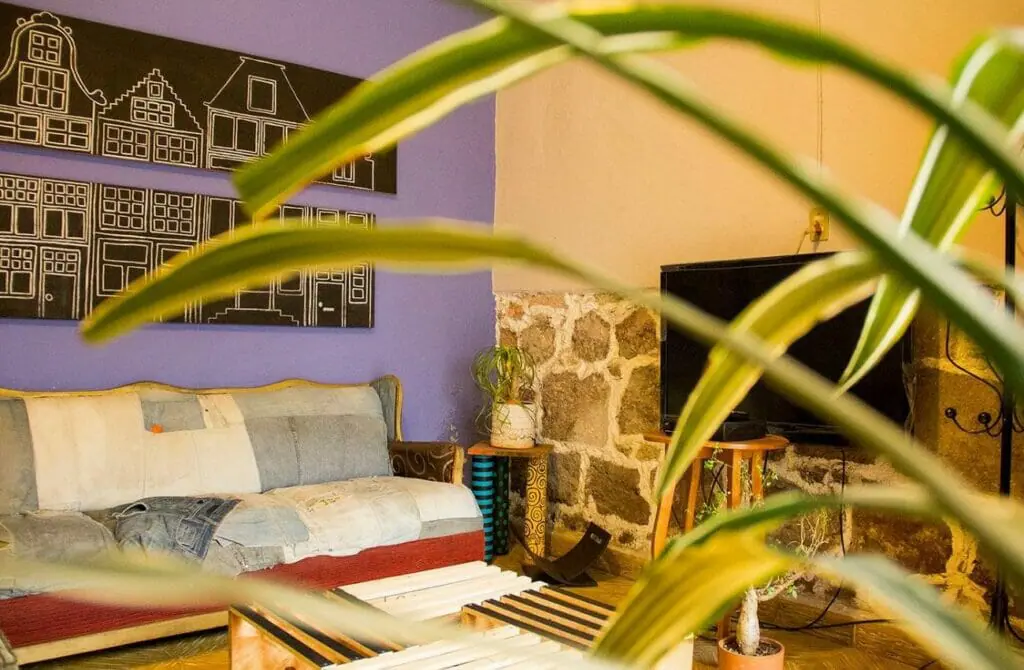 Hotel & Spa Mansion Solis By Hotsson ☆☆☆☆☆
Another excellent option for lodging in Morelia is the Hotel & Spa Mansion Solis By Hotsson. The hotel makes every effort to ensure that its guests have a pleasant and relaxing stay by providing them with a comprehensive range of necessary facilities and services.
This wonderful hotel offers the ideal setting for a rejuvenating night's sleep, making it the ideal place to stay after a long and exciting day. It would be difficult to resist the temptation to spend the entire day lounging on the room's comfortable bed.
This hotel places a high value on your comfort, so each room includes amenities like sitting areas and coffee machines, allowing you to brew and enjoy your favorite coffee easily. Some rooms will include a kitchen with a refrigerator, allowing you to enjoy the convenience of cooking your meals rather than placing orders at the on-site restaurant.
You'll never be bored at Hotel & Spa Mansion Solis By Hotsson because they provide a diverse range of entertaining activities. You can get a massage at the on-site spa or work off those extra calories in the modern fitness center. If an evening stroll around the area and exploring the lovely garden sounds more appealing, you could do so.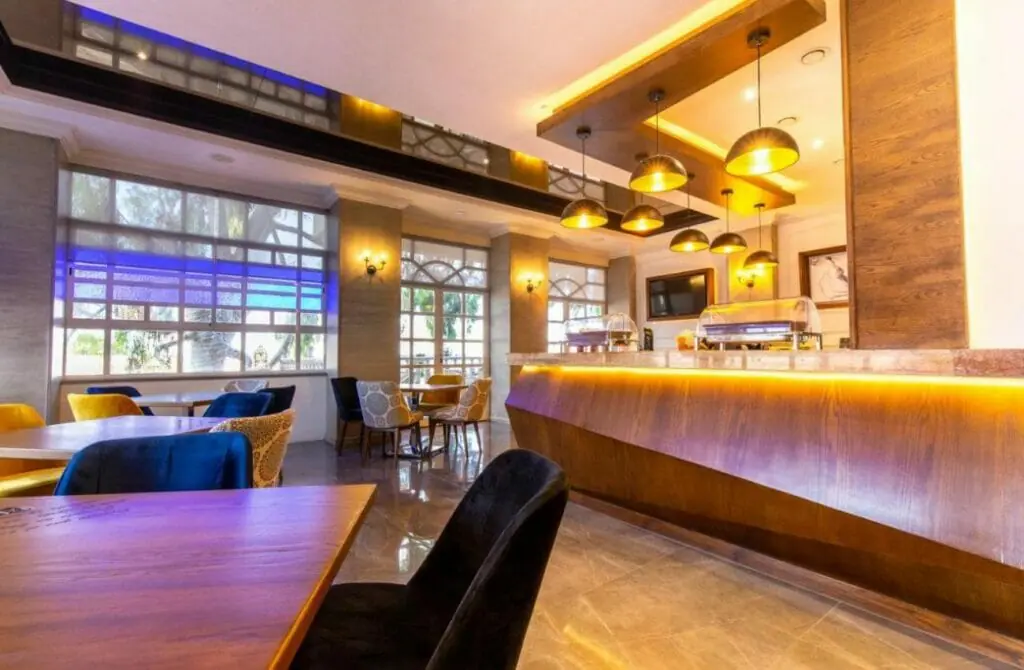 Gay Nightlife in Morelia, Mexico
Morelia, Michocán's bustling state capital and largest city, has the most to offer LGBT visitors, including a vibrant nightlife with a good selection of gay-friendly bars and clubs. As the largest city, Morelia has the most to offer LGBT visitors. These establishments provide a wide selection of alcoholic beverages.
Darling, let's talk about exploring the queer nightlife in Gay Morelia, shall we? It's true this city might not be the most welcoming to our fabulous community but fear not! Being gay is perfectly legal here; just remember to err on the side of caution when outside of queer-friendly spaces.
But let's focus on the fun, shall we? Exploring gay nightlife can be one of the most thrilling and enriching experiences while on the go. From dancing up a storm at a gay club to sipping cocktails and rubbing elbows with the locals at a gay-friendly bar, you'll have a chance to immerse yourself in the local culture and make memories that will last a lifetime.
And darling, we've got you covered with the best gay and gay-friendly spots in town. So don't be shy; step out of your comfort zone and explore the queer nightlife in Gay Morelia. Trust us; it'll be worth it!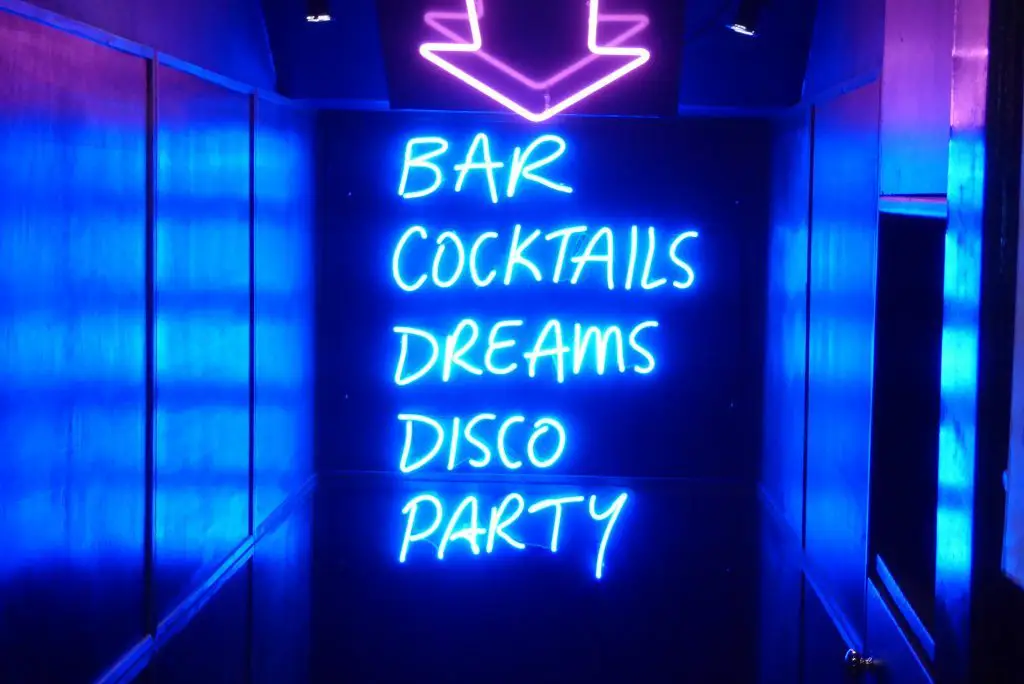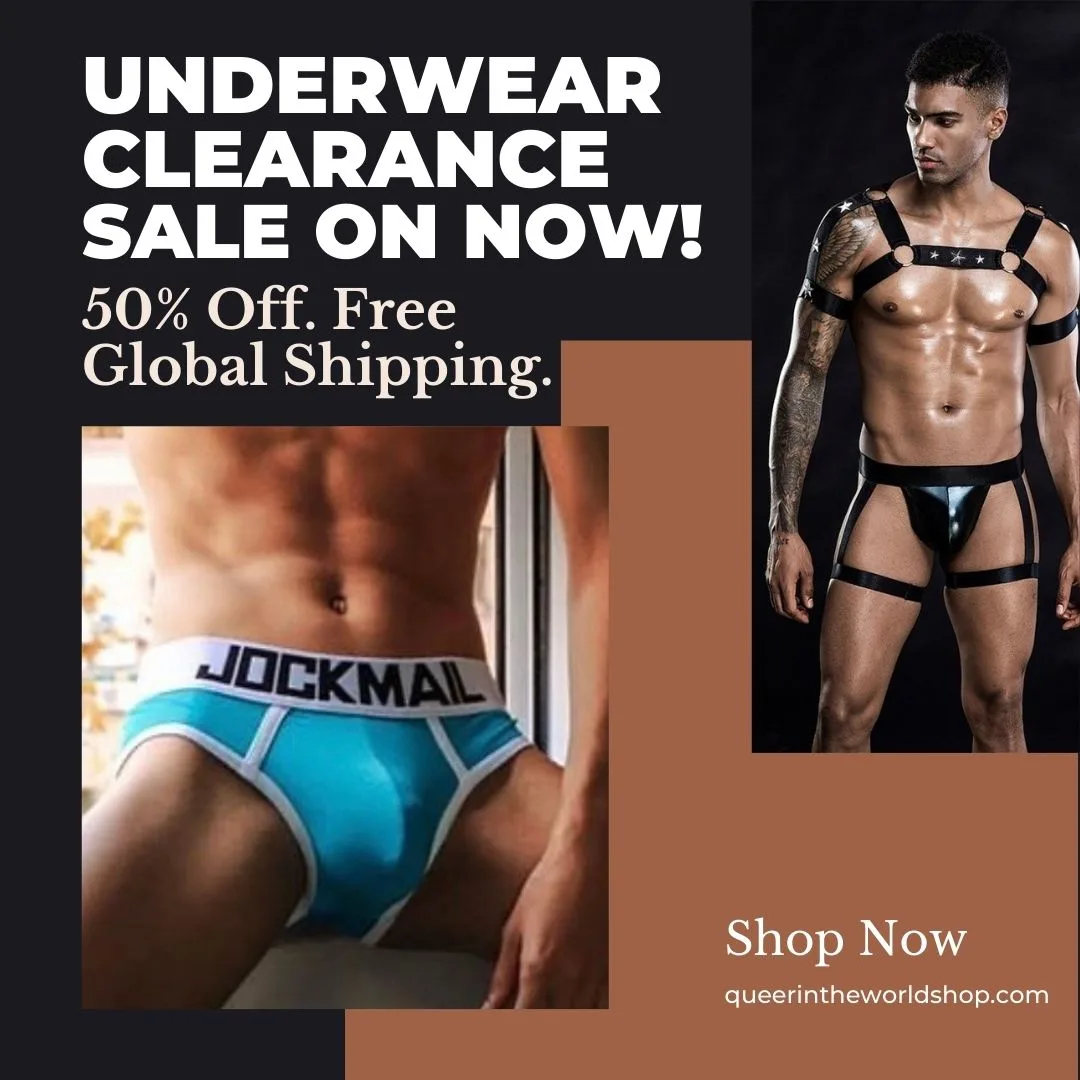 Gay-friendly Bars and Clubs in Morelia
Gay visitors to Morelia can unwind and relax at one of the city's many gay-friendly bars after a long day of sightseeing. It may be difficult to find an openly gay bar in Morelia, but many are gay-friendly. The following establishments are regarded as among the best gay-friendly nightlife options in Morelia:
If you find yourself in Morelia, you must stop here; the service and the food are also delicious and reasonably priced. You should give it a shot. The setting is stunning, and the view is spectacular at any time of day or night, especially at sunset. It's a nice place to have a cup of coffee or a beer while sampling some of the best Mexican food.
The chic Bar de Los Juaninos, located in the open air on top of the Hotel de Los Juaninos, should not be missed. The cocktails served at this bar perfectly complement the best view of Morelia's cathedral. Despite its high prices, the bar is known for its excellent selection of tequila and mezcal and its promotion of champagne. On Sundays, it closes at 5 pm.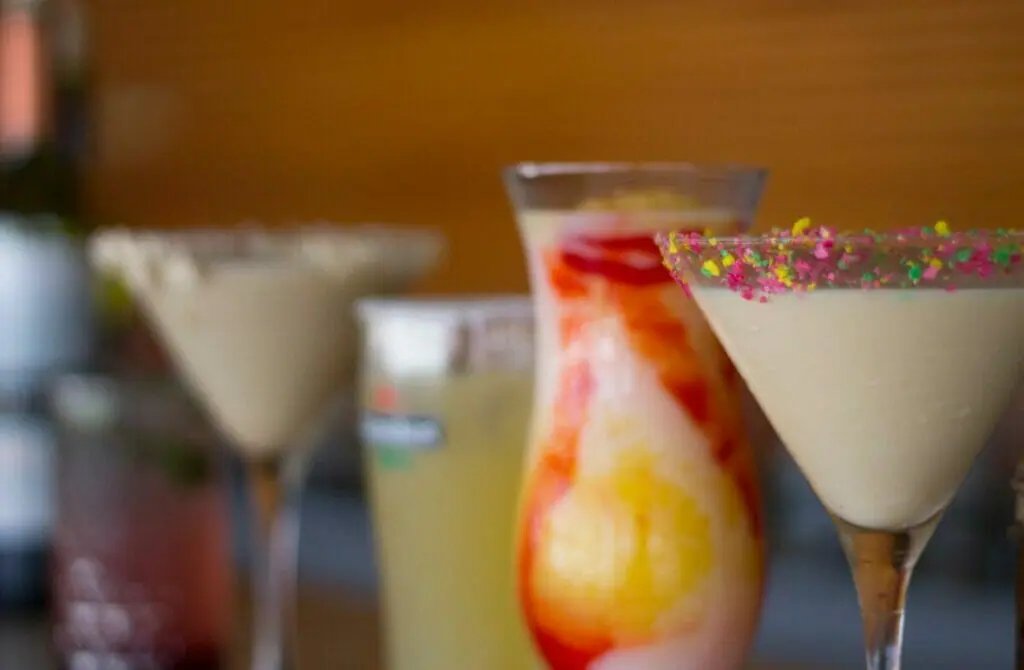 This nightclub is the best in town and among the best in Mexico. If you want to enjoy the nightlife, come early because it gets very crowded after dark, and they serve delicious food at a reasonable price. They also play entertaining music throughout the day.
After a long and exhausting day in Morelia, you and your significant other might find it relaxing to visit this gay-friendly bar together. This venue provides diverse, interesting activities, ensuring a vibrant nightlife scene. La Porfiriana hosts live performances of salsa, cumbia, and other Latin musical styles every night from 10:30 pm to 3 am.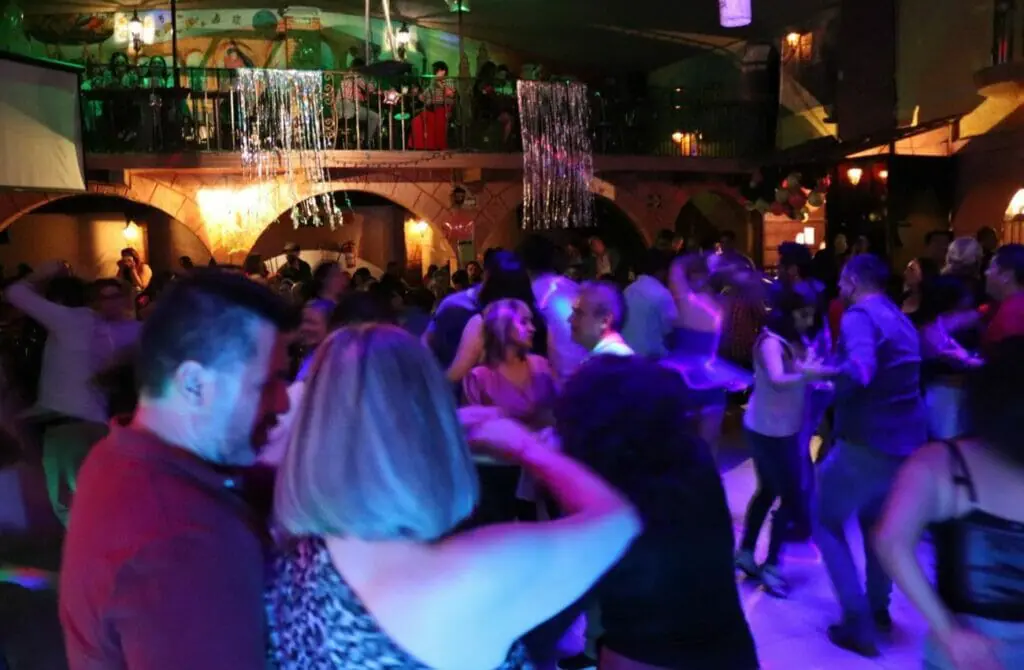 This is one of the best places to enjoy Morelia's vibrant nightlife. The atmosphere is very pleasant, and the service is excellent. You'll have a great time here because the atmosphere is very relaxed and cool.
Tata Mezcalera is a bar-restaurant that is highly recommended for its food and its, attractive decor and extensive menu of Oaxacan, Michoacán, and Jalisco mezcals. It also has an extensive wine list and serves to-taste menus and specialty appetizers with Michoacán-inspired ingredients.
Every Wednesday, starting at 8 pm, local musicians set up to perform and entertain with various musical styles. During happy hour, we also offer a two-for-one cocktail special (from 6:00 to 8:00 pm). The air is cool and refreshing; it almost feels like you're in the jungle. There are vegan and vegetarian options, which is correct.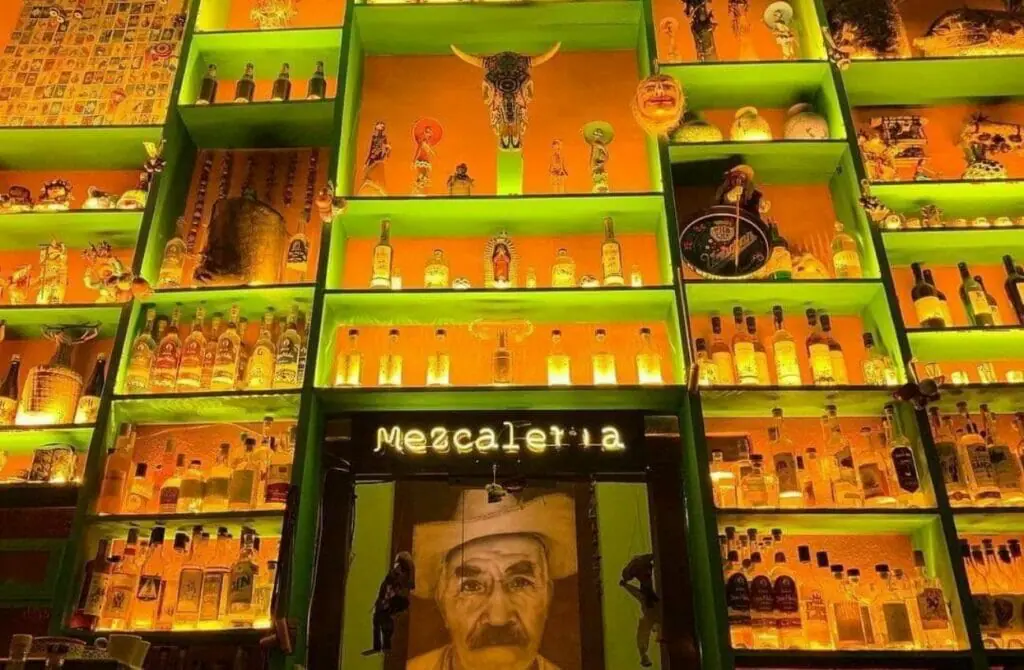 It is highly recommended that you try Onix Restaurant Bar in Morelia because it is a gay-friendly establishment. It has a wonderful ambiance, stunning city views, and delicious food. Furthermore, a fantastic live music performance always keeps guests entertained. Customers can select from a wide variety of menu options.
The Beer Bank is a great watering hole with a wide selection of Mexican craft beers. The service provided by the staff is exceptional. Even on weekdays, there's always a lively crowd at the bar. In addition, they have great music, and you can buy the glasses if you like them!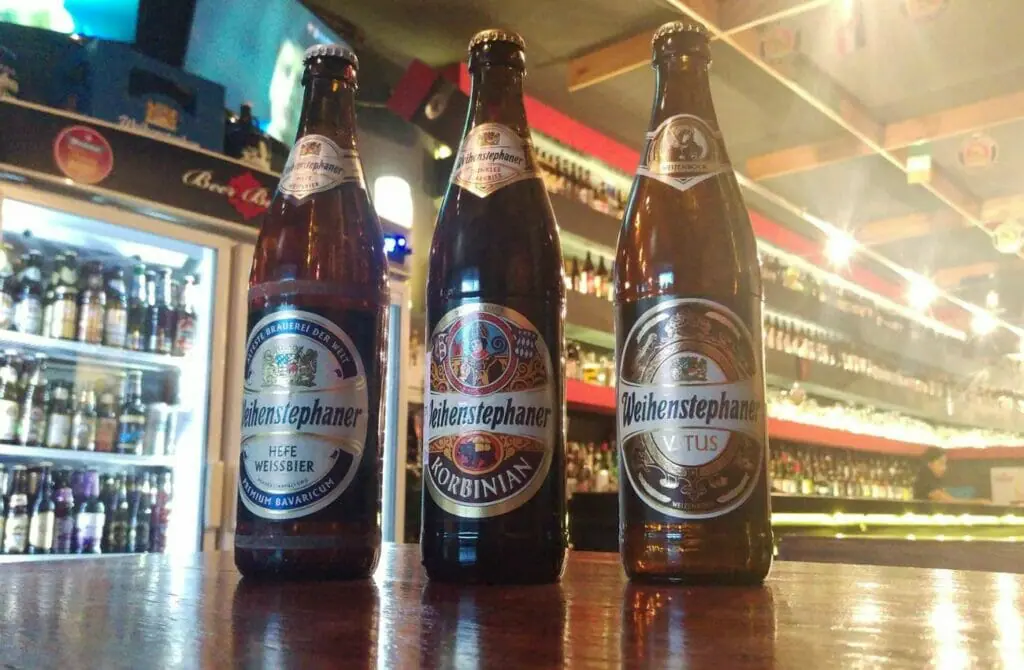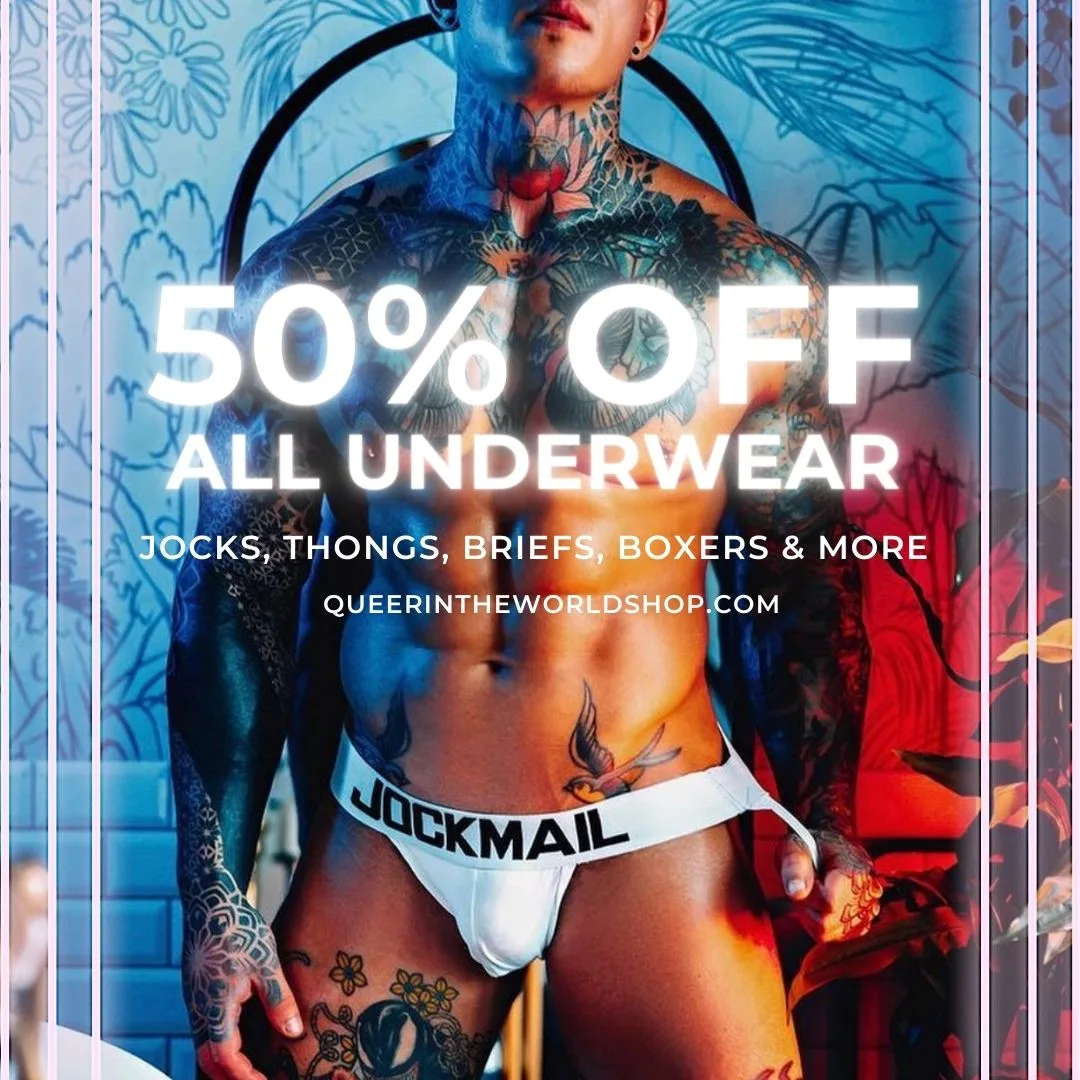 LGBT Rights in Morelia, Mexico
LGBT (lesbian, gay, bisexual, and transgender) rights have grown in Mexico in recent years, mirroring trends in legal systems worldwide. The intellectual influence of the French Revolution and the brief French dominion over Mexico influenced the decision to remove same-sex sexual activities from the Napoleonic Code's list of prohibited practices.
This decision was motivated by France's brief dominion over Mexico. The outcome of this judge's decision was influenced by the Napoleonic Code (1862-1877). Sexual activities and practices between people of the same gender are now considered legal due to this decision. Sexual activities and practices between people of the same gender have since been legalized due to this decision.
On the other hand, people who engage in immoral or obscene behavior in public places may face legal consequences due to legislation making such behavior illegal. These legal ramifications stem from legislation making such behavior in public places illegal.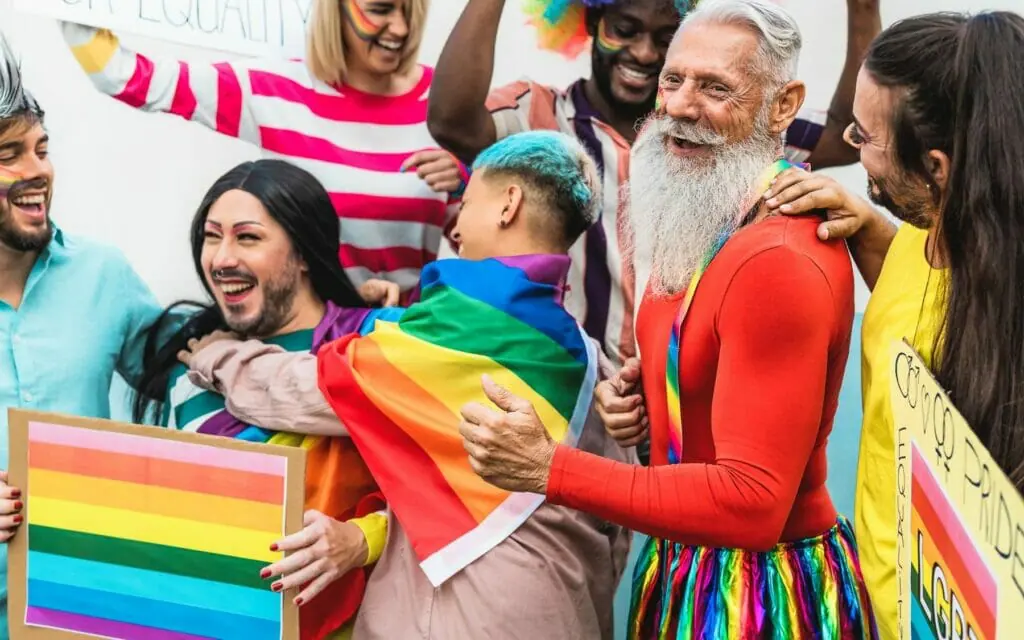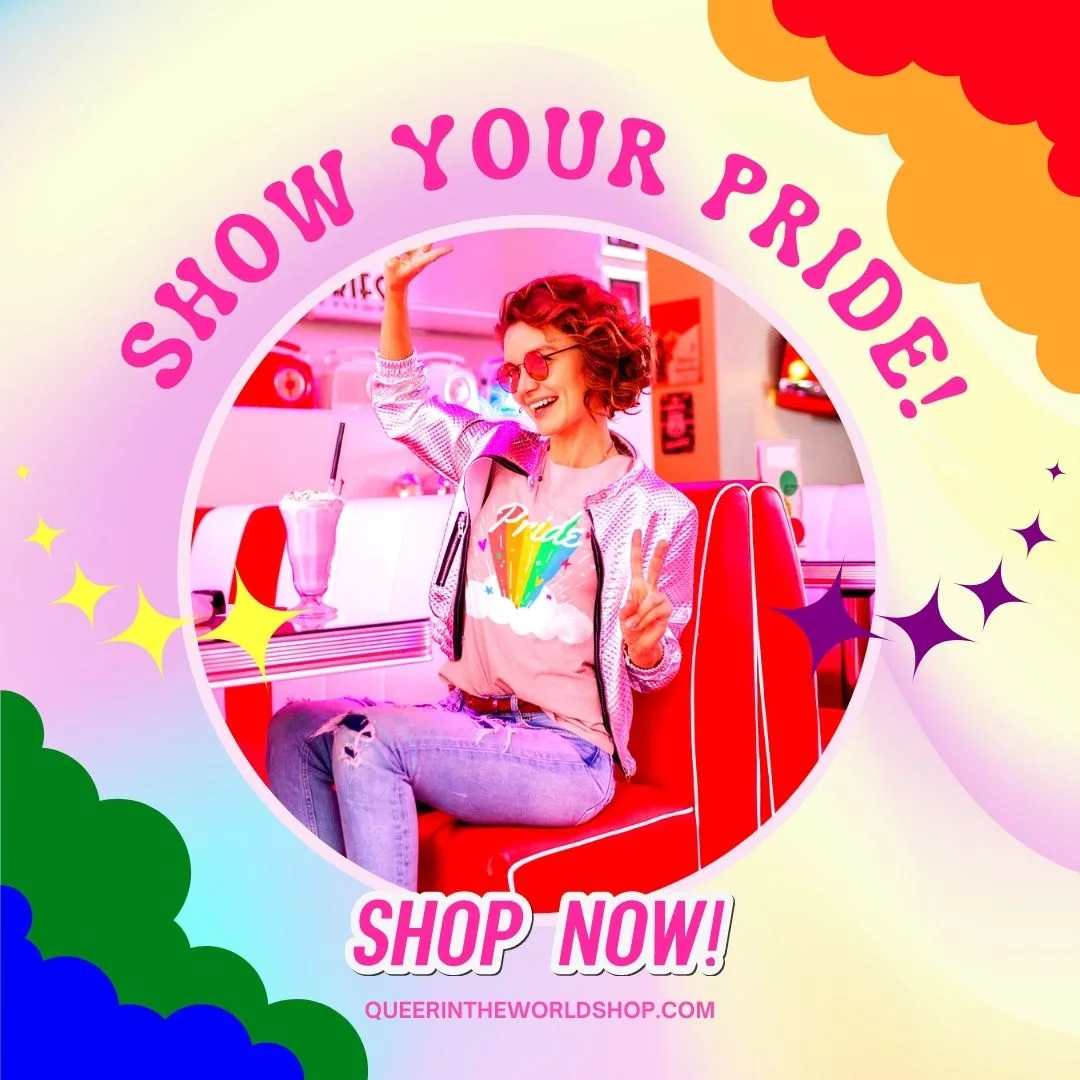 Gay Map Of Morelia
Finding it hard to envisage where everything is in Morelia? Hopefully, this queer-centric map helps where we have marked all the bars, clubs, parties, hotels, saunas, massages and more will help you stay in the spot best suited to you!