Salzburg, the jewel among Europe's metropolises, the fourth-biggest city in Austria also known as the "stage of the world", a most famous gorgeous location on the Salzach River, an active place for gay men, lesbians, and trans people _and has always been a famous queer community with diverse LGBT' events.
Yeah, you heard it right!
With its stunningly beautiful river view, colorful old-town streets, and art-filled scenery, it's a perfect destination for an unforgettable vacation. As an LGBTQ+-friendly destination, this city has so many places to visit, from gay bars and clubs to LGBT-friendly hotels and tourist attractions, it has a lot to offer the LGBT traveler.
It is widely famous as the birthplace of Mozart and is an all-time famous highlight for the sound of music. Don't you like it? Everybody loves to hear music.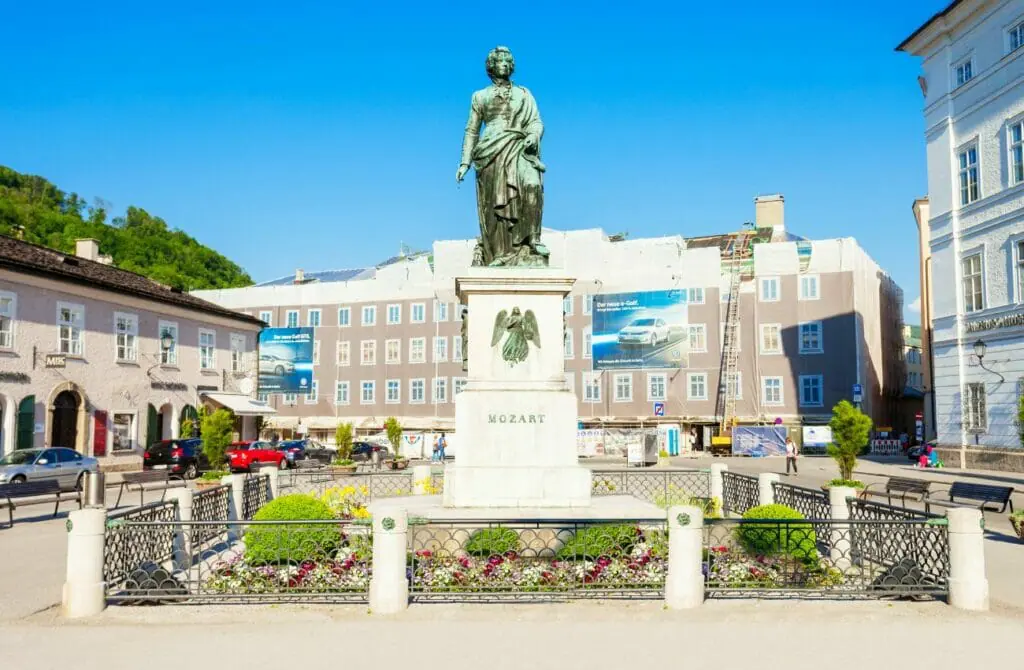 The people are so liberals with laws and social opinions concerned specifically with sexual orientation and gender identity. They always welcome gay people wholeheartedly which is also a reason that a lot of the gay community is drawn towards it due to their freedom and acceptance among them. Also, a top destination for gastronomy hunters because cuisines from almost every country are all represented here.
In this guide, we'll take a look at the best hotspots to ensure that you have an amazing time no matter where you choose to stay. Whether you are looking for a romantic gateway or a nightclub on the town, this guide will help you find the best LGBT attraction. So, what are you waiting for? Let's get started exploring the best things the gay city has to offer!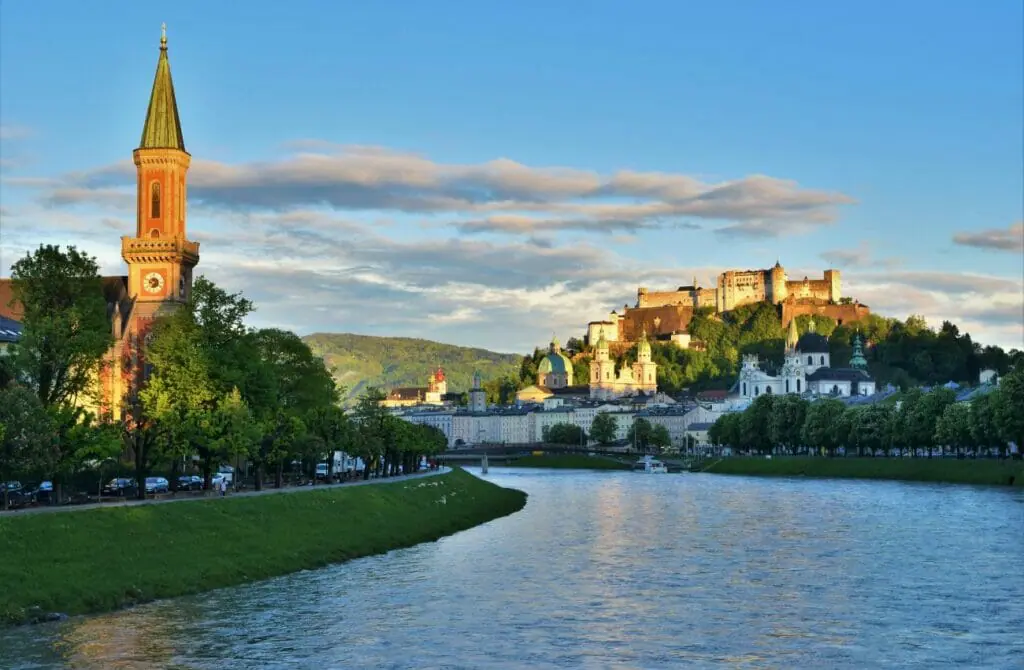 Attractions in Salzburg, Austria
Naturally, your sex doesn't define your taste of attraction in each destination; every traveler would prefer to check out all the top places one must visit in Salzburg Austria at any preferable time of the day. People usually favor energetic cocktails bars, dancing clubs (whole night), or exploring Classy museums and tasty food on offer here.
You will get a lot of bars and restaurants here and beautiful attractions like the secrets of "Luiziwizi" alias the very famous openly gay brother Emperor Franz Joseph I of Austria. This accesses to gay contemporary historical themes leads to a place where prestigious writer George Trakl, wrote numerous poems full of romance.
The local scenery around sparkling Linzer Gasse that's invaded inside is dedicated to the homosexual victims of the Nazi time.
If you like puzzles and music history download the "Mozart City" game on your phone and explore the city and look for history along the way. As an aspiring pianist (for music) you can also unravel the mystery of a lost Mozart opera through this game.
A homosexual initiative organizes the HOSI Festival is the largest gay club event in the region that usually happens four times a year. The highlight of this year is Salzburg pride, Lake Wolfgang's Pride and boots are all about summer party spirit. Long evenings of diversity held in several trendy locations also make it a place worth visiting the place. Where you can enjoy small but vibrant nightlife all year round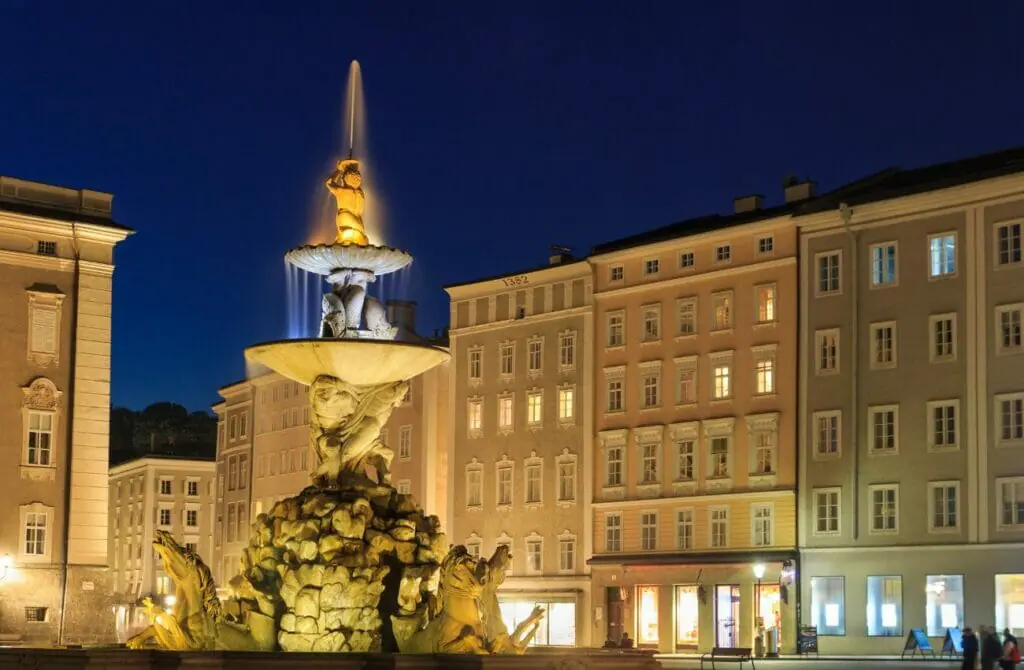 Top Highlights in Salzburg, Austria
If you are a fan of the famous movie "The Sound of Music" then you would at the fabulous Pegasus fountain, right? Yes, exactly that iconic filming location is right at Salzburg's most attractive Mirabell Palace.
You can relive the experience of "The Von Trapp" family! By signing the Do-Re-Me song all along. Now it has been known as "Mirabell hall" consider the most beautiful wedding hall in the world. It has an "Angel staircase" that leads to a marvelous hall decorated by cherubs. And then comes its manicured garden with roses sparks, Dwarf garden, and orangery.
Amazing isn't it? Oh and also Just on the side of the Palace you will have the iconic view of the castle that will bring you to the other century. It's your choice is whether to capture it with your phone or in your head.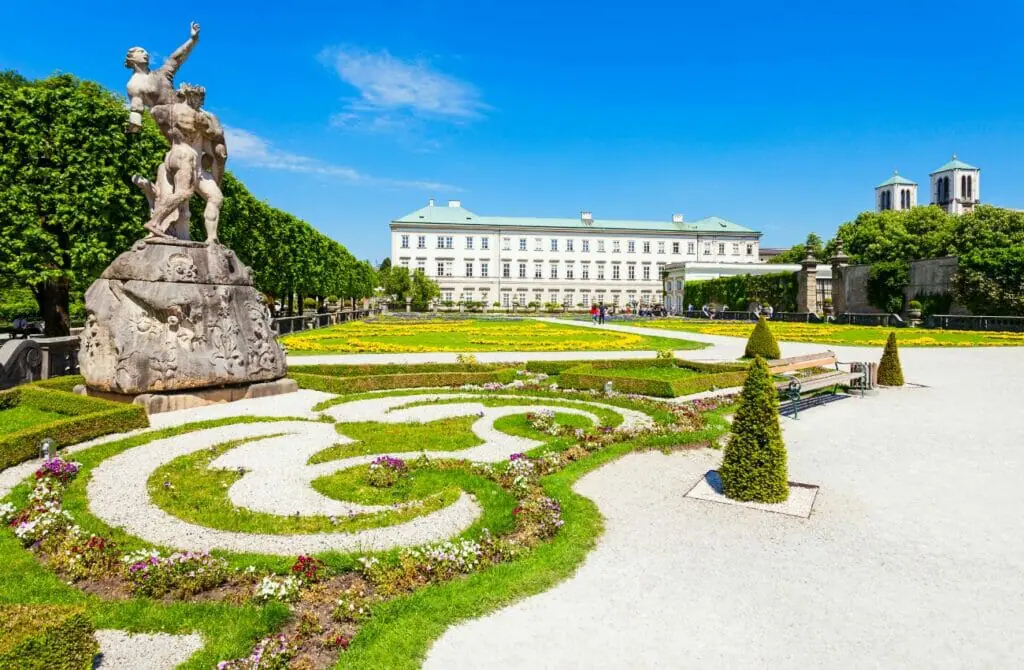 If you are a mountain person and you love to climb your way to bigger and better area areas you would prefer to explore the unique mountain landscape of the enchanting Bavarian Alps. Grab the hand of your partner and walk around Konigsse (King's Lake), here you will see the magnificent crags and romantic farmsteads of the road leading to Oberslazberg.
Asides that appreciating Castle Hellbrun, Spot the historic Eagle's nest that was once inhabited by Adolf Hitler during his summer vacations. Here in the Bavarian mountains, you will be able to visit two passer byes Berchtesgaden Salt Mines at Alpine village and Dokumentationszentru.
Enjoy the picturesque small village of Berchtesgaden, and walk around small coffee shops, café, and restaurants run by really nice people. We bet you it is worth its money.
Here you go with another Palace of this gorgeous city. It is an early Baroque villa of lavish size, close to the Southern District of Morzq. You will have a boat trip through the Salzach River to reach to Palace. Just like Mirabell it also has the "trick fountain" which is the main attractiveness of the palace.
It is great and well worth seeing. There is also a pound and crystal clear water running through the property where you will see sturgeons and very big crap fish. The other charm here is the pavilion that's been featured in the film "The sounds of music".
At Palace, you can have a little walk with your partner to spend worth quality time. You can use the audio guides so that your travel by boat or double-decker would be a lot more enjoyable and less boring right?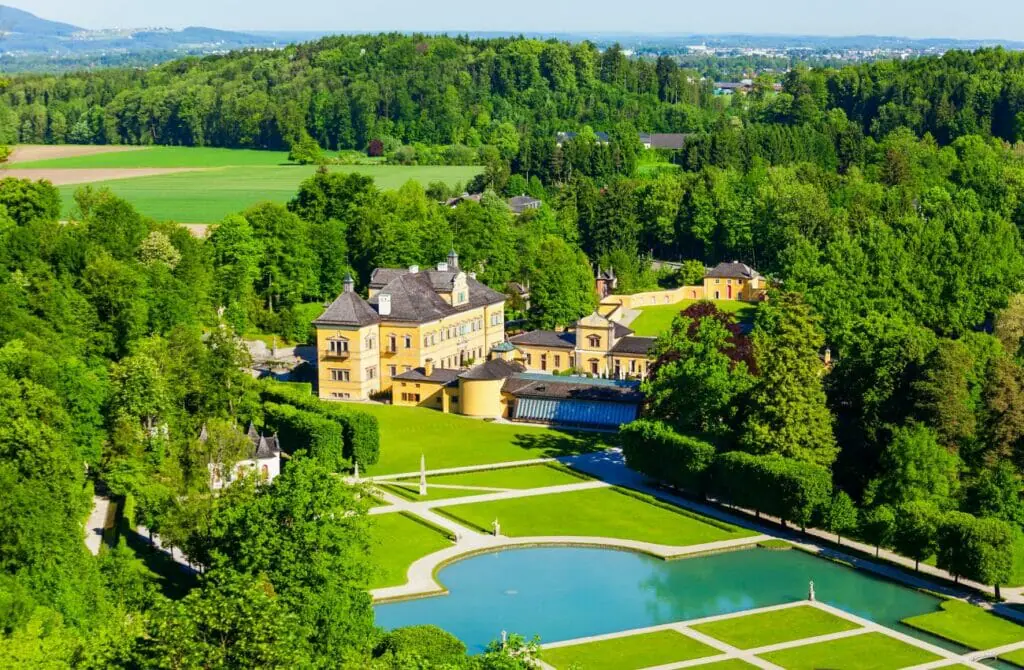 St Wolfgang is a fabulous town with a very refreshing housing view that allows you to have a relaxing walk along the shore. You can have its magnificent view through Lake Cruise in a boat from the water. It is divided into two parts by a peninsula, that's been called die Enge and the western portion of the lake is known as Aberdeen.
Both places are worth visiting. The water of the lake is so crystal clear that you can see the reflections of both peninsulas. When it snows in winter, you can enjoy skiing through forests and alone snowy areas known as virgin snow, which are rarely visited by crowds.
It is a prime example of Austrian architecture, a hub for trade and command ce, and a link to the town of Hallstatt. It's a huge square that surrounds the World Heritage-listed city surrounded by a variety of old buildings with beautiful balconies and steep roofs.
Just at a small distance, you can have delicious food from any of the cafes in that area. Try traditional Austrian cuisine at nearby restaurants, or browse the shops for handicrafts and Austrian souvenirs. Snap your camera at the statue of the Holy Trinity in the center of the square against a backdrop of 18th-century buildings and rugged, forested hillsides.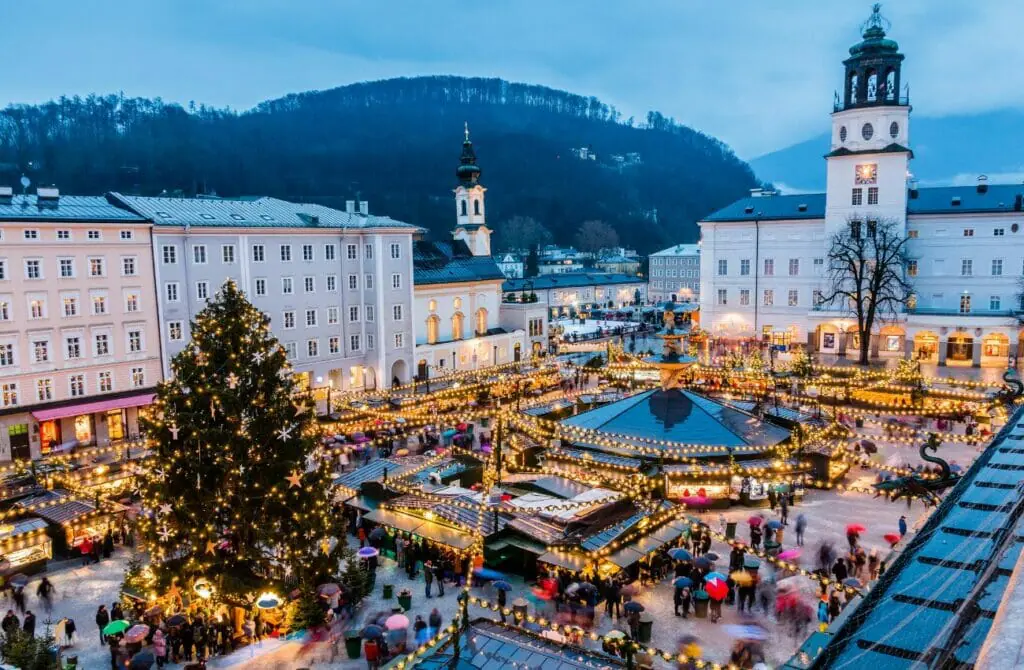 St. Gilgen is another village with a lot more refreshing housing schemes presenting flower balcony picturesque views. You could stay in a hotel with top-reviewed services to explicit your life journey with memorable moments.
Nearby attractions include Music Instruments, and Museum Der Volker, Accessibly located restaurants include Music instruments with Wirt am Gries, Hotel-Gashthof zur post, and Nulu's Portofino.
It also has a stunning church where you can relive the experience of wedding scenes from the film "The Sound of Music". Near the church, there are some shops full of well-crafted merchandise and the shopkeeper is so knowledgeable that if you want to pick up something it is the better place to jump in.
LGBT Pride Events
One of the most important events a the LGBT community is Pride. Held every year in June or July, Pride celebrations bring together the LGBT community and their allies to promote equality and acceptance through different events and activities. In Salzburg, Pride usually takes place in June and it is one of the biggest gay festivals in Austria.
Although the Pride event itself is only a few days long, gay Salzburg City is lively throughout the whole month, with many Pride-related events taking place. In Salzburg Pride, you can expect to see a wide variety of colorful and creative events, including the Pride Parade, Pride Street Parties, Pride Barbecue, and Pride Day at the Beach.
Other Pride events include open-air concerts, movie screenings in the park, exhibitions, and a wide variety of cultural and sporting events that promote equality and acceptance. If you are visiting Salzburg for Pride, make sure to check out the city's official website for the latest information on Pride events and activities.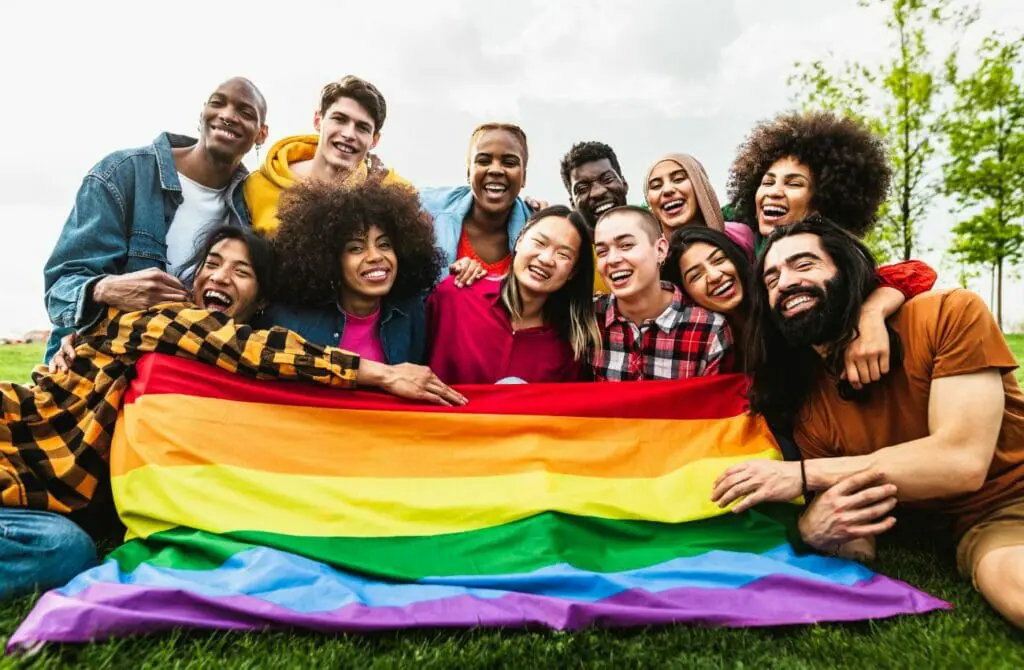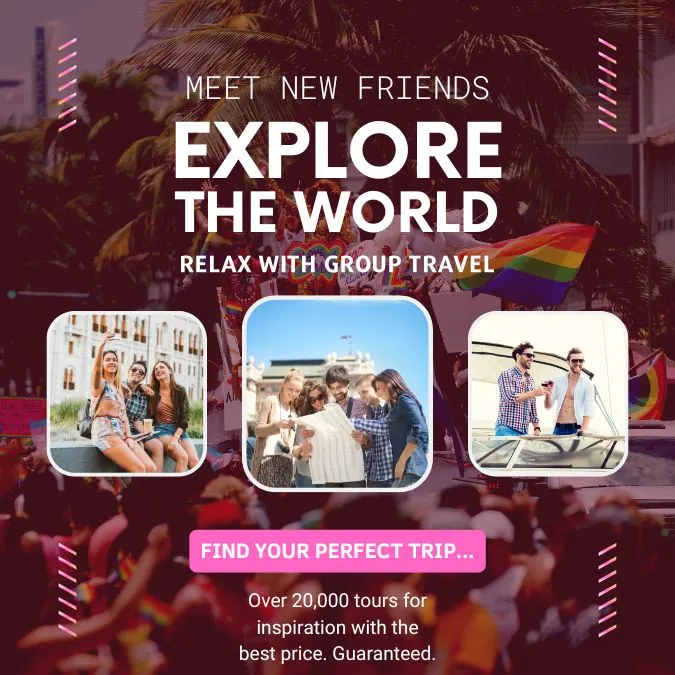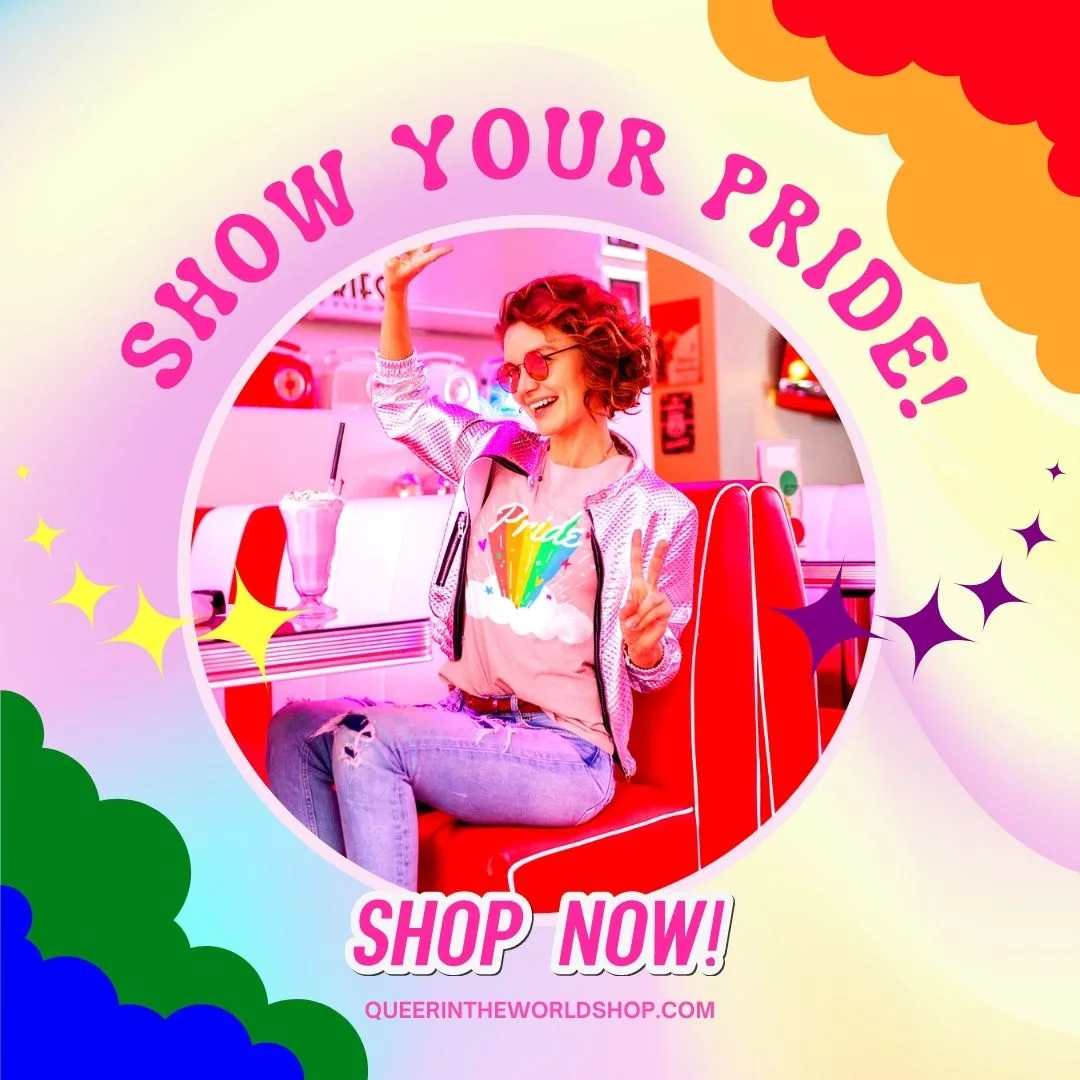 Gay-Friendly and Gay Hotels in Salzburg, Austria
Salzburg has a wide variety of hotels that are both LGBT-friendly and affordable. This is great news for travelers on a budget who are looking for a hotel that respects their travel style and identity. Well-known LGBT-friendly hotels include.
Needless to say, there are also hundreds more hotel and hostel options in Salzburg if none of these suit your desired budget, facilities or area – but these are the best hotels according to other gay travelers and us. Whatever your needs are, Salzburg has you covered.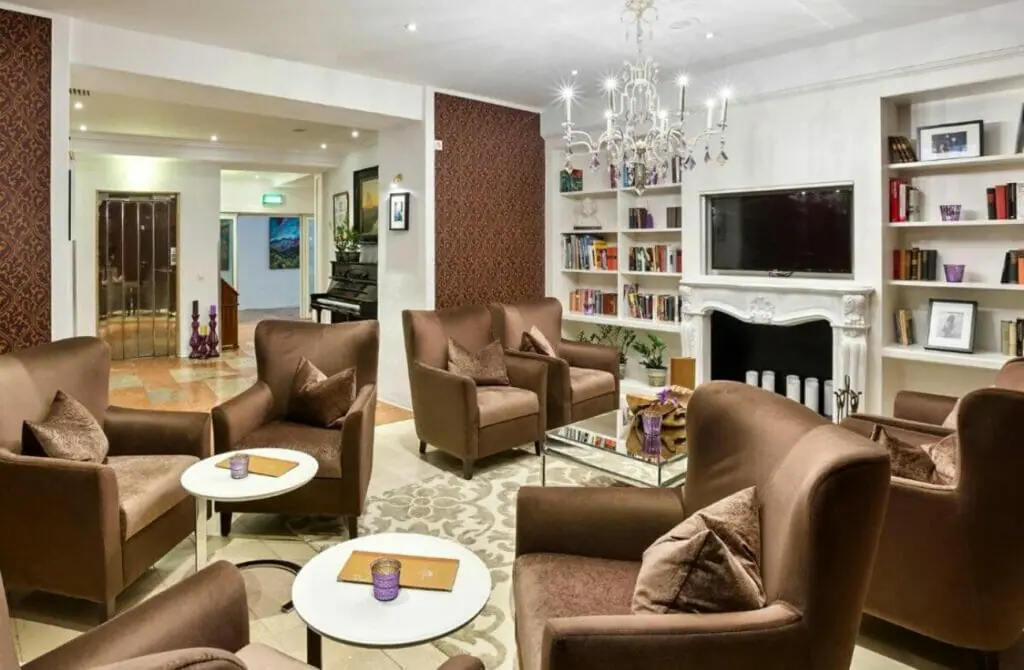 Radisson Blu Hotel Altstadt ☆☆☆☆☆
What if you get a nice place to spend memorial night with your love of life and have your breakfast where you would be able to see a glorious view through your window? Wouldn't it be fabulous? Of course, Radisson blu hotel is gonna be your best choice because you can explore the historic heart of Salzburg through this hotel.
You'll see most of the major attractions of Austria like Mirabell Palace and Hohensalzburg castle. The Gateridegasse shopping is just 2 km distant from the hotel. Besides that, Radisson blu hotel is providing 5-star accommodation with well-preserved medieval details.
Its genuine wooden ceilings, very antique artwork, and intricate stucco, make it a truly memorial setting of your own choice. Very helpful attentive service, large commodious 62 rooms, late checkouts, comfy beds, and tasty breakfast with a superb view of Palaces, Rivers, and mountains.
Be prepared, though returning to reality will not be easy.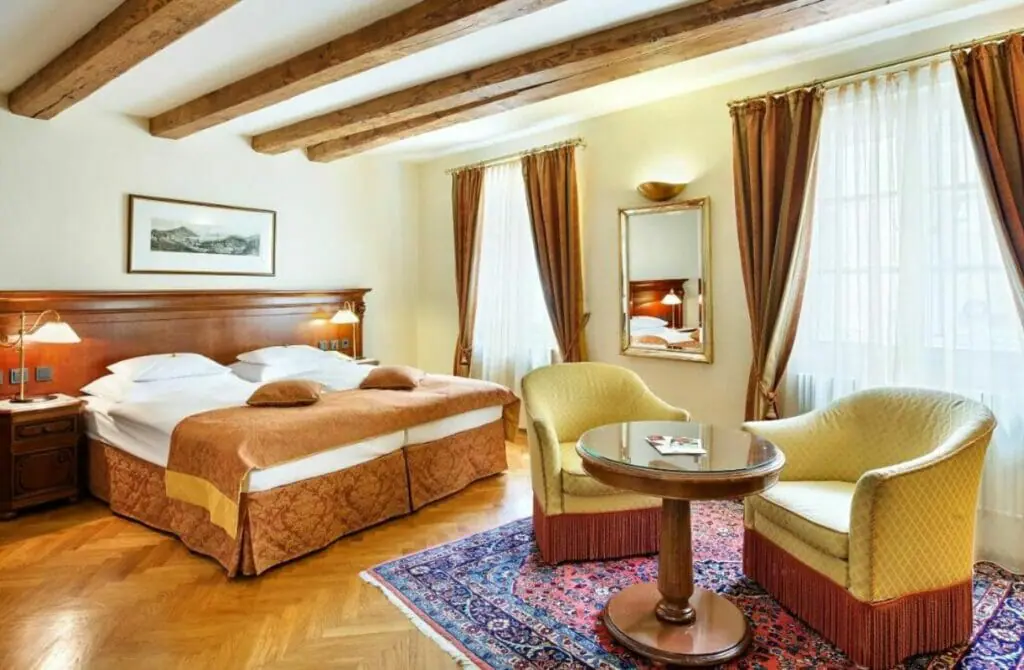 This 4 star lovely and so clean hotel with very helpful staff resides right between Salzburg airport and the A1 motorway surrounded by a world-famous place the Linzergasse, some cool restaurants, trendy bars, and famous designer shops like Chanel, Luis Vuitton, and a parade. City's main train station is just 2 km away so you can enjoy train travel as well.
The hotel offers free private parking and free wired internet in every room so yeah no worries about your Instagram. The sauna with its splendid Mountain View through its terrace is the main attraction of the hotel.
And yes you can also enjoy light Mediterranean cuisine offered by Italy. Hotel Salzburg is considered the best LGBT-friendly hotel in Salzburg with excellent services and modern amenities. So don't waste your precious time and circle this prestigious hotel as your next destination.
However, every hotel has its excellent location but Mirabellplatz Hotel has a top-rated location of 9.5 scores. You have so many astonishing places nearby like it is surrounded by Mirabell palace, the Museum of natural history, the Furtwangler wall, the Heckentheater, the Salzburg bark museum, and the Mozart residence.
Your room's window will lead you to the fantastic view of Gazburg Mountain. It offers clean, reasonable, and spacious cool rooms with excellent food service to stay. If you are a vegan visiting Salzburg, you will find a wide variety of delicious and nutritious food options available to you.
Hotel's amenities and details touches give a luxury feel. Mirabellplatz is an LGBT-Friendly hotel and welcomes you with open hearts and smiling faces.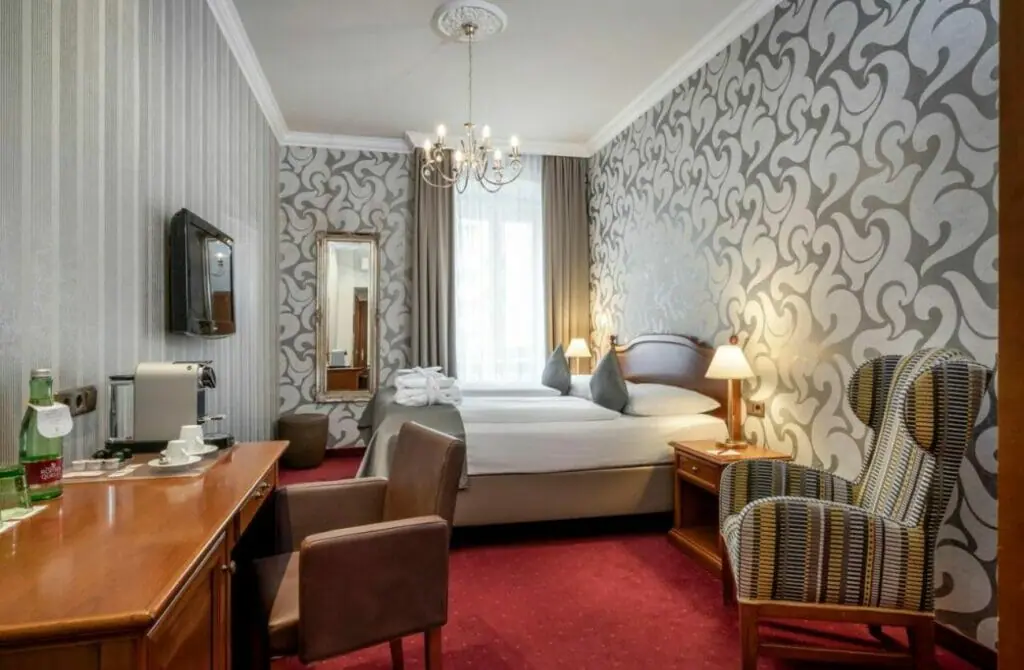 Hotel Schloss Monchstain ☆☆☆☆☆
Wana spends some days in the castle then Welcome to an immaculate 5-star hotel with wonderful staff and exceptional service tasty breakfast and a very nice spa. The comfortable spacy rooms offer wonderful views through their balcony.
Couples usually prefer this hotel due to having impeccable service and luxury beds. Hotel Schloss Monchestain features wellness categorize as spa lounge, hot tub/ Jacuzzi, sun lounges, saunas, steam rooms, and a lot more facilities. It is mainly famous for its bars, minibars, snack bars, and champagne. So, you better keep this on your list for a memorable rest time and graceful hospitality.
Yeah! It is another amazing 5-star. The hotel Sacher is offering aesthetically art-decorated furnished rooms with attentive and helpful staff. It is located right at the heart of Salzburg surrounded by kurgarten Hohensalzburg fortress, Salzburg zoo, and beautiful Klesshiem castle. Airports like Salzburg and Linz airport are located just a few kilometers away.
The hotel offers spa and sauna services that enthusiastically attract its gay visitors. You can get a hot tub steam bath where you might get a touch or a nod hint from another chick. What about you wanting to get a massage service with good relief, hotel is offering this incredible service as well.
So what are you waiting for? Grab a coat in one hand and your partner in the other and make your visit to this splendid hotel your next move.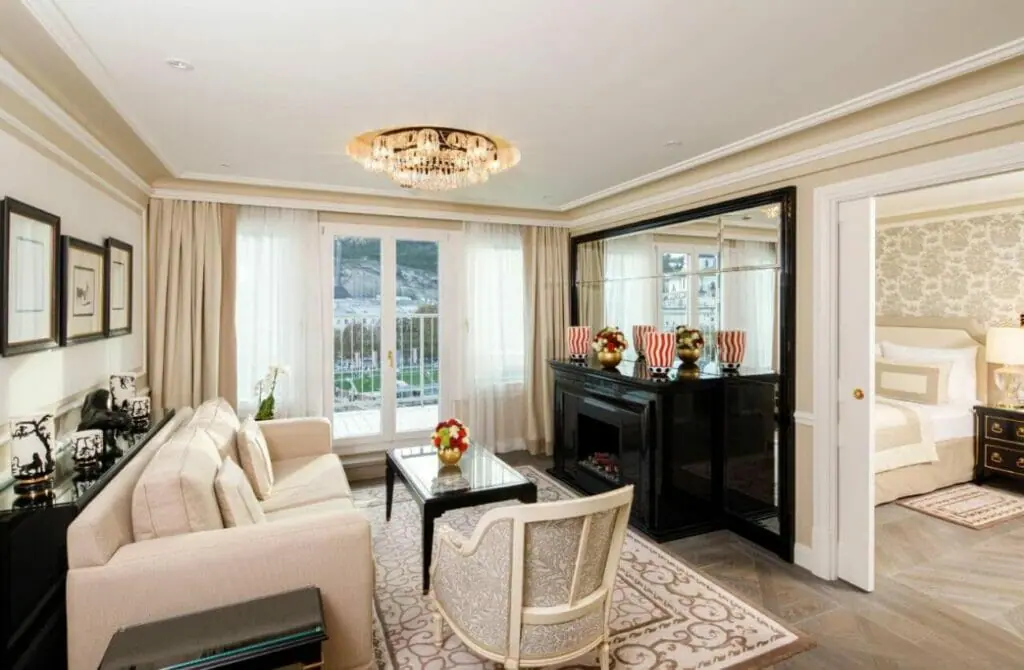 Laschenskyhof Hotel & Spa ☆☆☆☆
If you love to stay in a comfortable solitude place you must choose the Lascheskyhof hotWith lovely very staff, incredible food Service, and outstanding views this hotel is considered to be the best choice for gay couples cuz why not.
The gay community draws here due to its environment and features they are offering such as the swimming pool with an excellent view, the panorama sauna room, and the steam bath. The place is so quiet and restfully comfortable that you will feel so good at the end. Food has much variety there are even a couple of vegan products you would love if you are vegetarian.
Ebner's Waldhof am See Resort & Spa ☆☆☆☆
At this hotel, we are like you are in a scene of a film where you are in a luxury room with a breathtaking view of the turquoise color lake right through your window.
Gay bars and saunas like other hotels are typical "gay bars" with overpriced and average food! Ebner's waldhof resort is serving a variety of cuisines you will find from Middle Eastern to Mediterranean, Asian, Mediterranean, and traditional Austrian cuisine, Salzburg has it all.
So, whatever your taste buds are craving, you can find it here. Also, consider being one of the best choices to visit.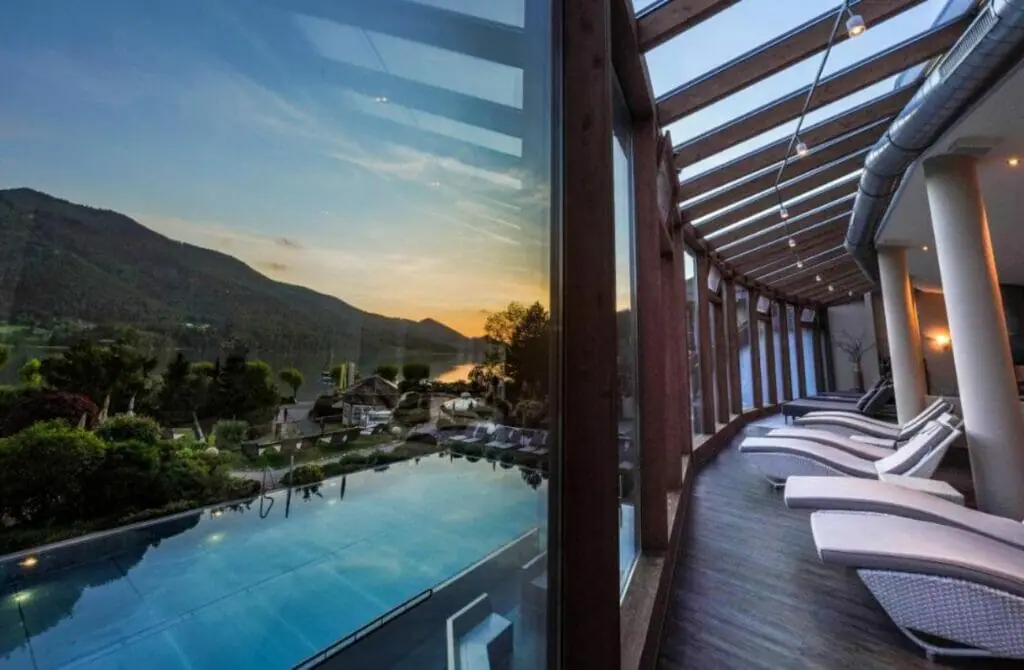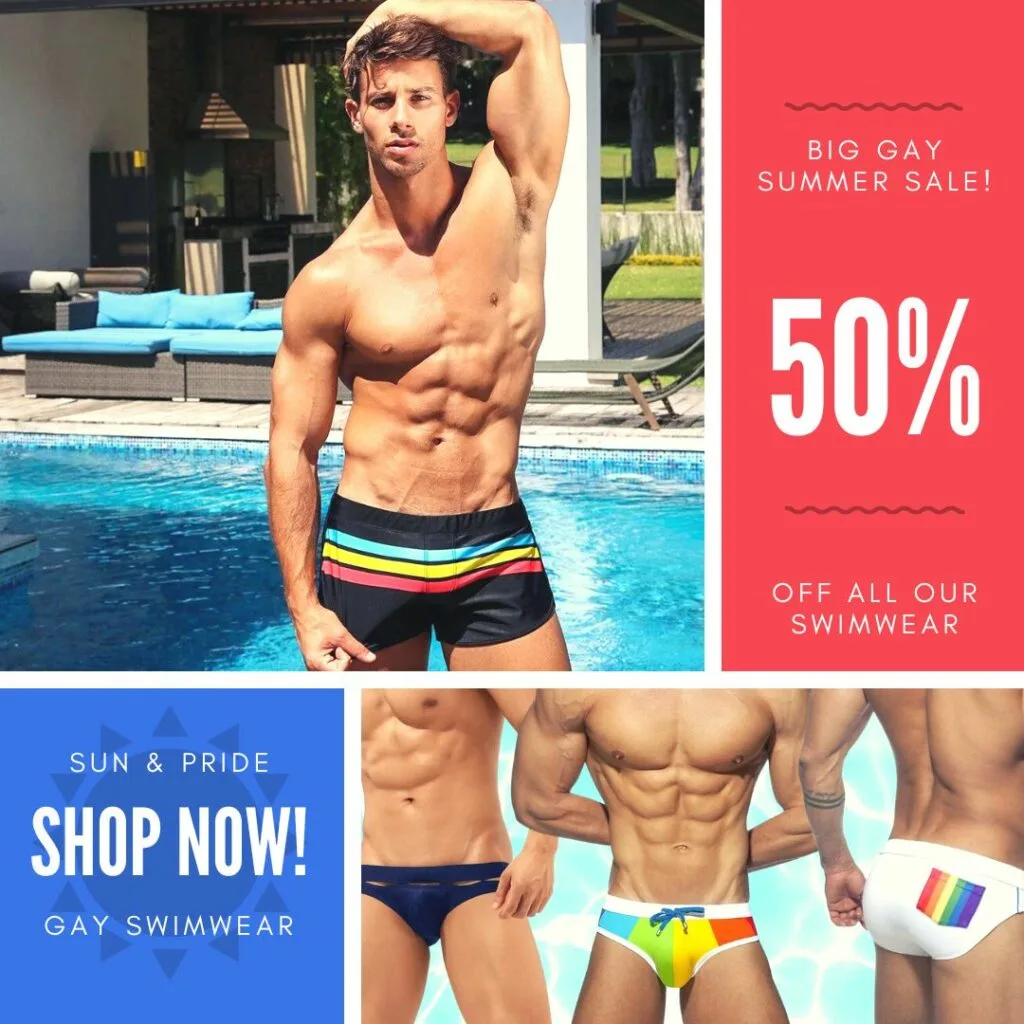 Gay Nightlife in Salzburg, Austria
Most gay bars and clubs are located in the city center, so they are easy to get and walkable from most of the city's hotels. Salzburg's gay bars and clubs are lively and full of energy. If you are new to the scene, you will find friendly staff, an exciting dance floor, and drink specials that make these places a must-visit during your visit.
Salzburg's gay bars and clubs usually start getting busy after 10 pm. There is no specific closing time, but the party often goes on until the early hours of the morning.
Here are some gay bars and nightfalls in Salzburg you must visit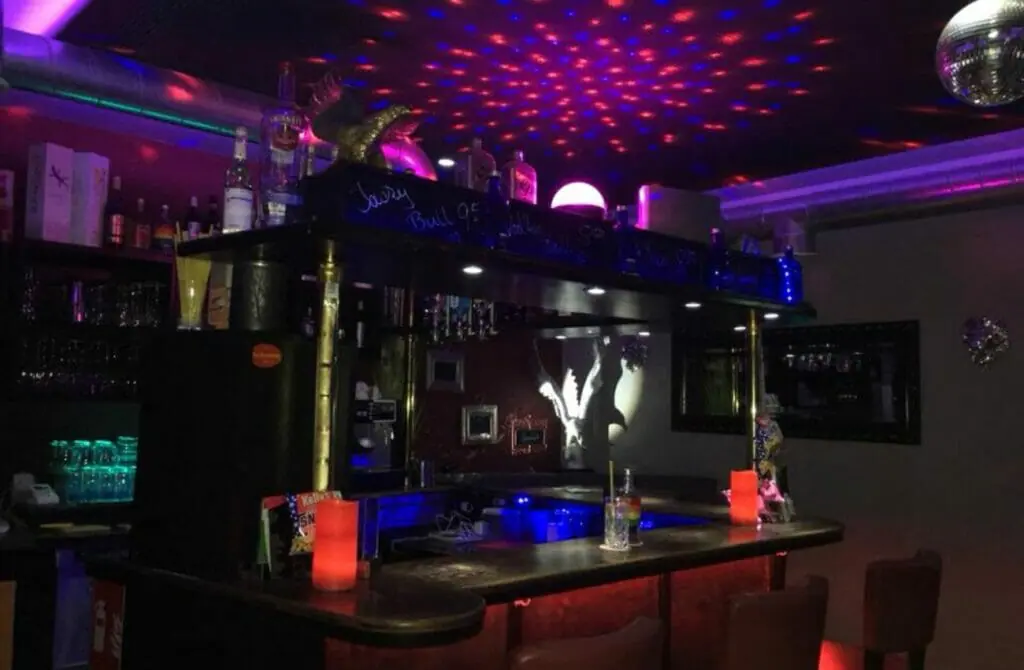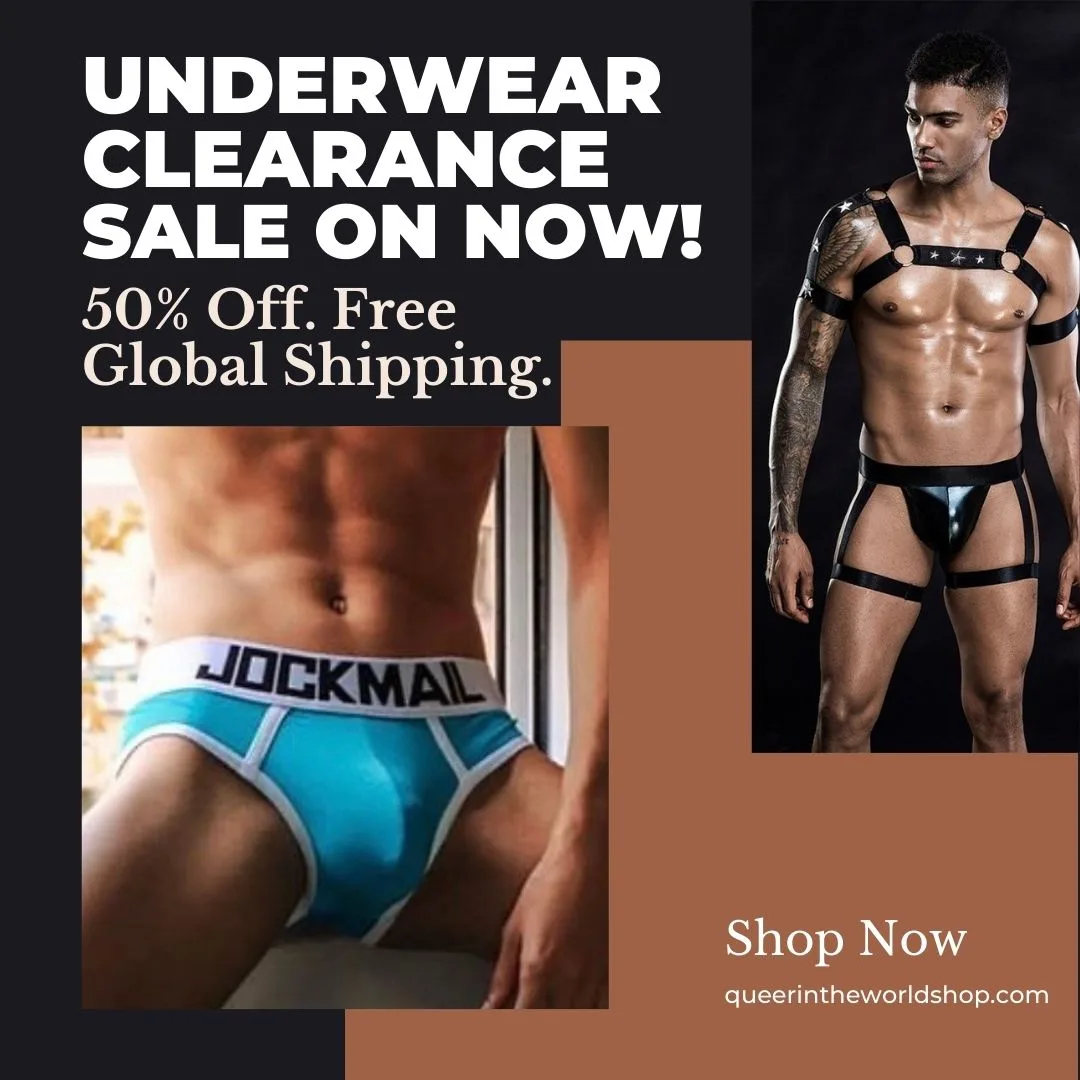 It is a great choice to spend your evenings in. Whether you prefer a cozy, clean, or affordable bar, we have something for everyone. Here you got a lot of friendly chicks you gonna love to interact with. There is a lovely cruising area downstairs in the basement where you will have an excellent ambiance. This is a very famous gay film shoot location where many scenes have been recorded.
The men's play area is expanded and very spacious you would meet so many people here. Condoms and lube are available free at the bar. They offer a full program for their customers from beer and wine to delicious juice so all you have to do is drink, get to know each other, and have fun.
It is considered to be the hottest gay bar in Austria. You will find each and everything of your choice. This gay bar is located in the schallmooster Huaptstrabe. The staff and owner are friendly and helpful. Every night its guest gets a new and special thing to satisfy their heart.
The long drinks that bartenders have will quench your thirst but leave you craving for more. The bar offers a comfy room to shed all your tiredness and worries away. It will give you a dreamlike experience and will make you feel that you have made the right choice and you gonna choose it again further.
The non-profit organization Homosexual Initiative Salzburg has been dedicated to the openness and acceptance of gay people for 30 years which is why Salzburg promotes arranging to get together in an open environment. It is the best information source for queer life in Salzburg.
This organization has introduced a club center named HOSI bar where homosexuals can spend true quality time. It is specifically the first choice of the gay community where they would not feel shy or secret while showing their true feelings about their love life. So all you need to do is pay your significant visit to this bar specially made for you.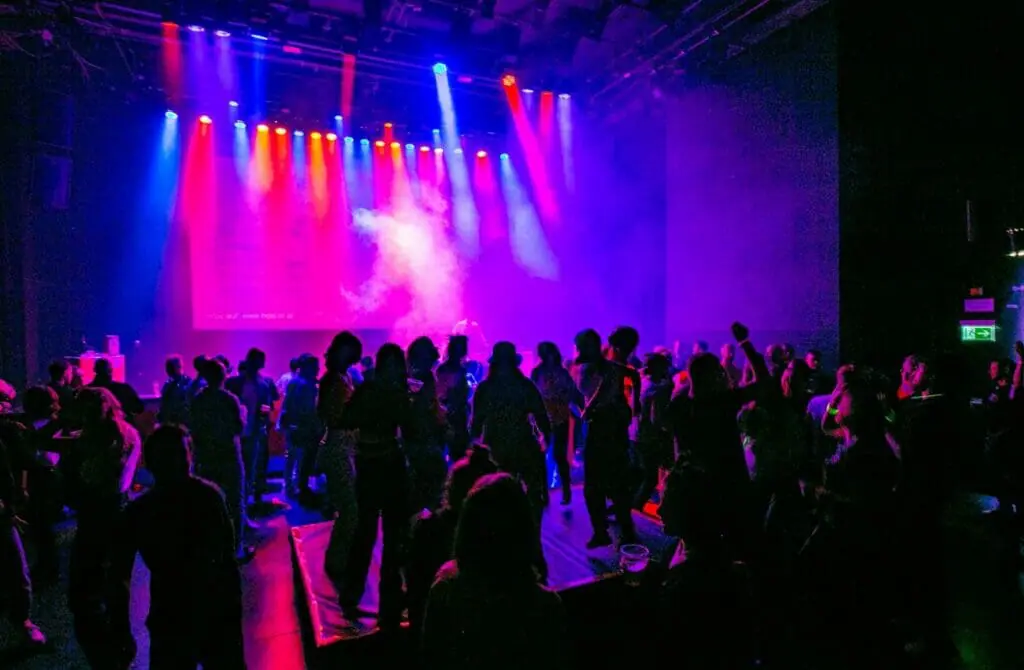 Fungo's bar offers a fantastic atmosphere, a rustic crowd, and a wonderful place to get in touch with your inner self. Here you will meet random open-minded people so you could enjoy their company. Fungo bar is small a but cozy gay-friendly bar. Here, you can let yourself drift along the forecourt towards the old town or Andräviertel at some point and watch the night owls in the lively Steingasse area.
If your partner and you are in Salzburg to spend the rest of your lives together, so you're in the perfect spot for your wedding since it has the best place for you. Castellini is an ideal location to make your wishes come true and to make your wedding memorial you would have your reception in a stunning lounge, get the exchange of your ring in the dazzling garden of around 400 years old lime trees.
And then you have this splendid Eschenbach terrace to celebrate your evening. You can also stay in a hotel where you'll have a comfortable spacious room with the best services. Stroll through its garden and also appreciate the evening by treating yourself in Salieri Restaurant & bar and making Castellani your all-time favorite place.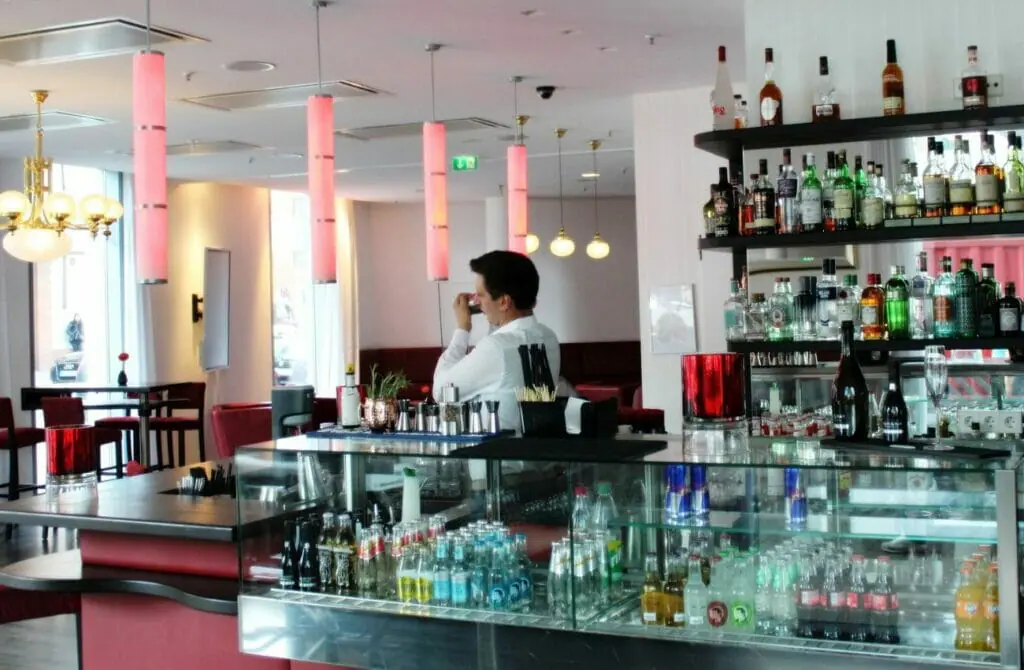 If you want to meet new chicks in town that may be tourists or neighborhood guys and you want to engage in some zesty sexy activities, then it's a number one destination for you. Narrancastle is a pub with a variety of audience gathers and enjoying the company.
This gay-friendly pub is located right next to the alight-S Behn station in the Lehen district of Salzburg. It also features stage shows where four travesty artists from Salzburg's "Magic Garage" have been performing irregularly on the cabaret stage since they last appeared here years ago. Believe it! You'll have the best time here.
Embrace freedom, and open the doors to the gay bar, where you can feel free with the best souls in the city, regardless of whether you know them. The lit dully spot is a must-see if a good company is more important to you than a luxury. Soda Club is a small cozy bar with a lot of smoking people, affordable prices, friendly staff, and great bouncers.
It has a small intimidating dance floor with the electronic music of your taste. Soda Club located at Gstattengasse 21 the best music club in the rock of Monchesburg. Bonus! It offers comfy rooms for you to make love with your life partner or any chick you find on their nightstands.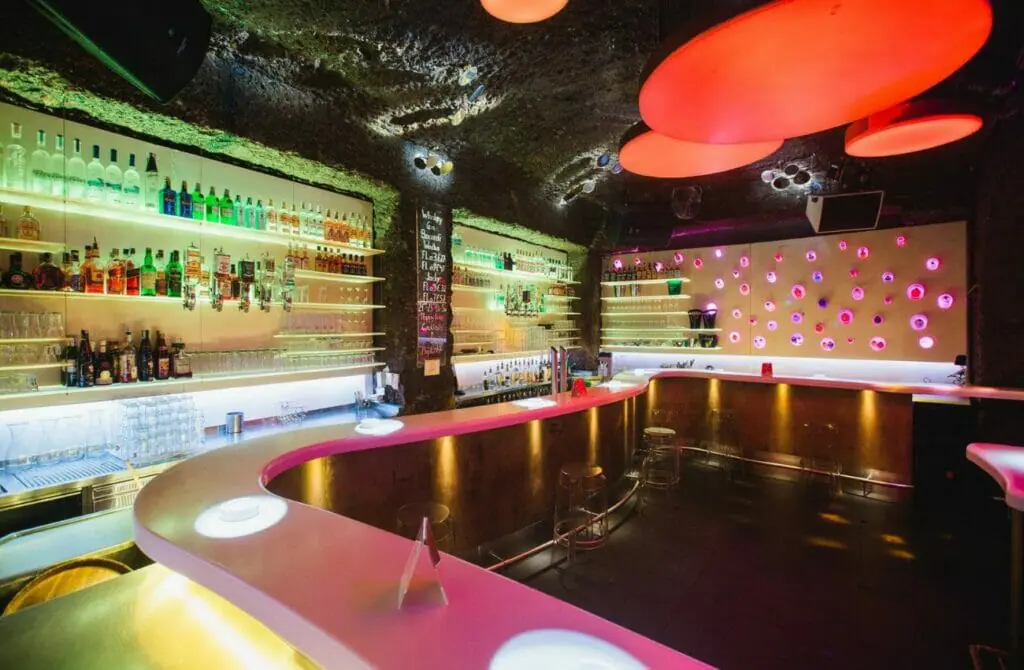 Gay Saunas and Gay Cruisings in Salzburg, Austria
If you want to practice cruising anonymously and respectfully, you can discover and share the top Gay Cruising Spots in Salzburg. Salzburg has various Wastelands, riversides, hotels, bars centers, and saunas where you can make love and have casual interactions with unknown guys.
All you need to know is the location of the place but it's better to conserve your time than scroll and waste it on those headless torsos you don't know. The best saunas and cruising spots in Bologna have been compiled for you by our team of experts.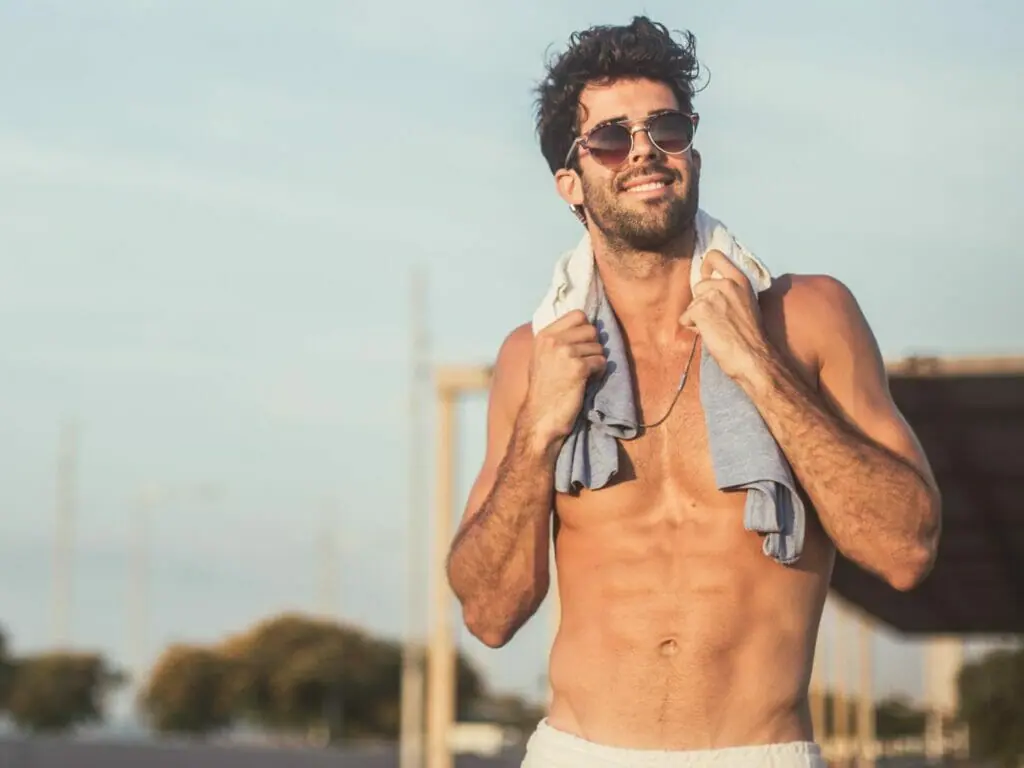 Rosenhgel Mirabellgarten
(Temporarily or permanently closed. If you know something, please suggest an edit.)
Rosenthal is the best cruising spot in the city, located on another side of the river the old part of Salzburg. You will meet a variety of young and old gay partners with whom you can have fun and make moments. After sundown, the cruise becomes busy and nasty Grab a single-use pass and indulge in the juicy things.
Don't waste your energy till Saturday night, when short underwear-wearing men with naked bodies will be roaming around.
Parking A10, Both Directions
(Temporarily or permanently closed. If you know something, please suggest an edit.)
Parking A10, located at the west cross street of Salzburg and is considered to be among the popular cruise spots. Here you will get two do not disturb handicapped toilets for men where you could carry actions.
You can also follow the Autobahn some ten meters into the woods where you could prosper in solitude. And if you prefer the company of old and chick gays as well as bisexuals full of energies and wet bodies will join you here.
Bath House
(Temporarily or permanently closed. If you know something, please suggest an edit.)
After spending the whole day when you feel tired visit Gay bath house in Salzburg it would be your interesting choice for spending a good night here. Its various facilities and rooms offer a comfortable environment, pleasure wellbeings, and spacious washrooms.
You can enjoy its hot tubs or pools by it also features VIP prospects with pretty particular solutions. Please yourself amongst others in their exclusive events like Nudity day or thematic party.
Gay Sauna in Politischer Tamsweg
(Temporarily or permanently closed. If you know something, please suggest an edit.)
In this sauna, you have to choose among several choices like wet and dry saunas, private rooms, lockers, and showers. Here you will get a venue owned and permanently licensed by gay establishments so no need to hide or feel different. In this Sauna, you will have lots of delightful activities such that art facilities, breathtaking pools, and Mediterranean styles that welcome all old and young or both spectators.
Overall, we can say that Salzburg is one of the best cities for LGBT travelers in Europe. Not only does Salzburg have a thriving and vibrant LGBTQ+ community, but it also has many great attractions and events that celebrate diversity and inclusion.
So, if you are looking for a place to visit, we highly recommend Salzburg! We hope that this guide has helped you better understand the LGBT scene in Salzburg and has inspired you to visit this amazing city. Now, all you have to do is book your flight and get ready for an unforgettable adventure!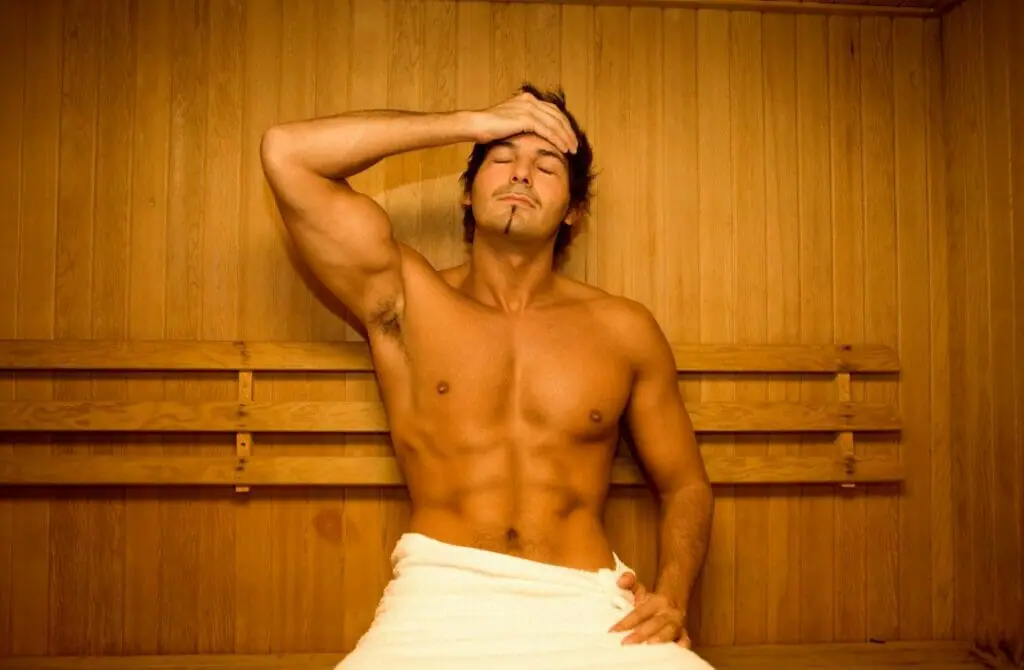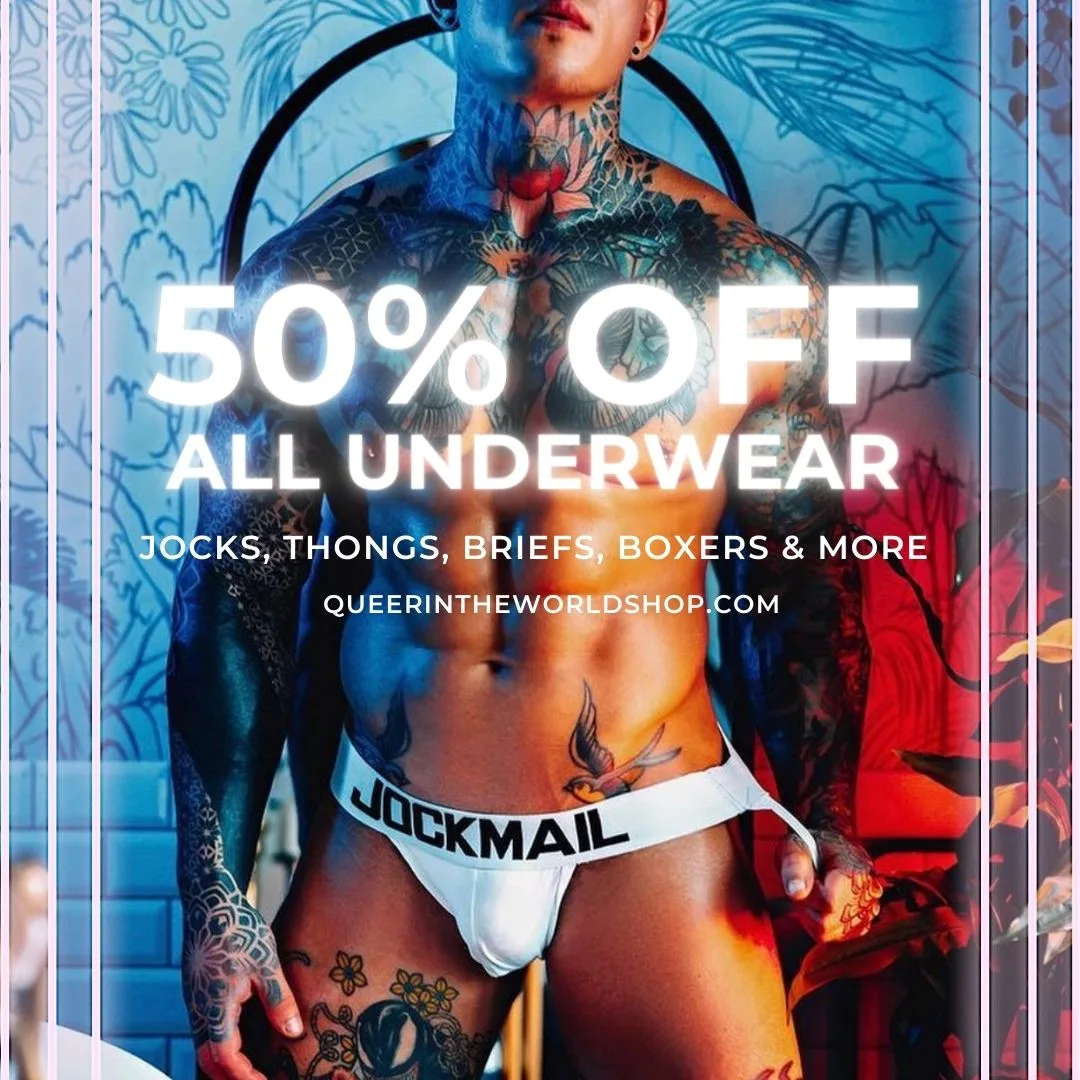 Gay Map Of Salzburg
Finding it hard to envisage where everything is in Salzburg? Hopefully, this queer-centric map helps where we have marked all the bars, clubs, parties, hotels, saunas, massages and more will help you stay in the spot best suited to you!