The gay scene in Ravenna may be small. Still, what it lacks in some areas, it makes up for in others, starting with the fact it is an exceptionally queer-friendly town in the Emilia-Romagna region of Italy. It has excellent nightlife with regularly organized gay events by the local gay clubs and endless options for entertainment.
Then during the day, you can explore the rich culture and history this several-thousand-year-old city offers, from the numerous Roman structures to their world-famous mosaics, it is brilliant!
Although the date of Ravenna's founding is unknown, it is evident she is at least 2,500 years old, and this is obvious when you walk through her streets—made up of a mixture of different architectural styles, including the Byzantine ones from when she was the capital of the Eastern Roman Empire during the 5th century AD.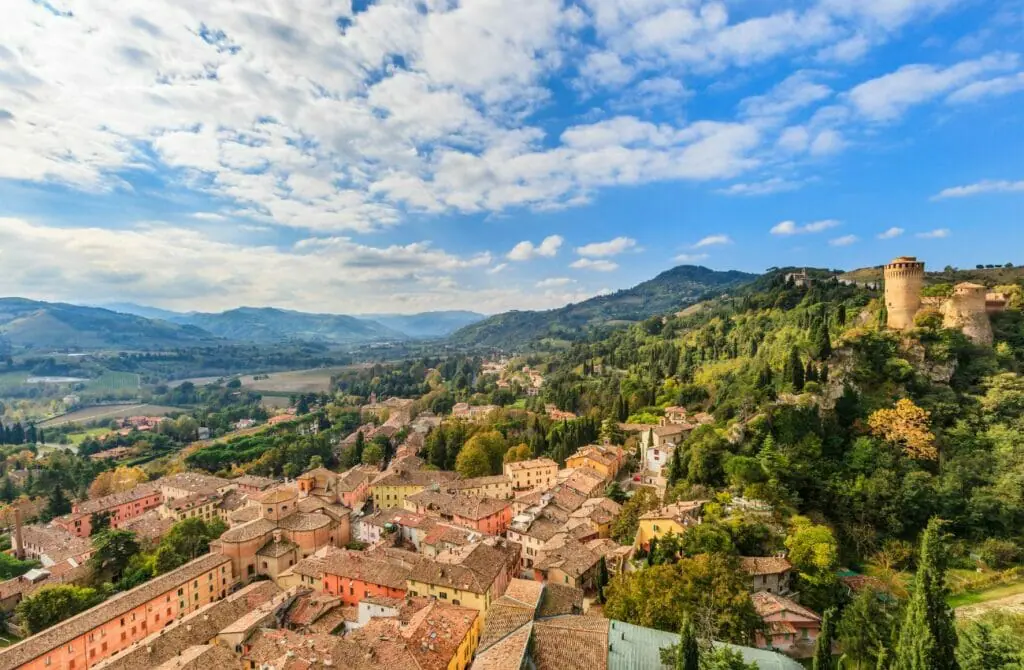 Today she is a pleasant and relaxed city, with residents either found biking about, shopping or socializing with each other while tourists gather around the main hotspots.
Whether you like to be one of those people breathing in the history and sights of the Basilica di San Vitale and Cappella Arcivescovile, taking in their incredible mosaics, or someone dying to experience the broader artistic culture which is what makes Ravenna so great, she has it all!
However, those who don't care for the buildings or the art can still experience an incredible stay in this city with their famous Ravenna Classical Music Festival every year. They are also passionate about their football, and many Italian writers like Dante Alighieri once made their home in their streets. Whatever reason brings you to Ravenna will be a memorable trip in Italy.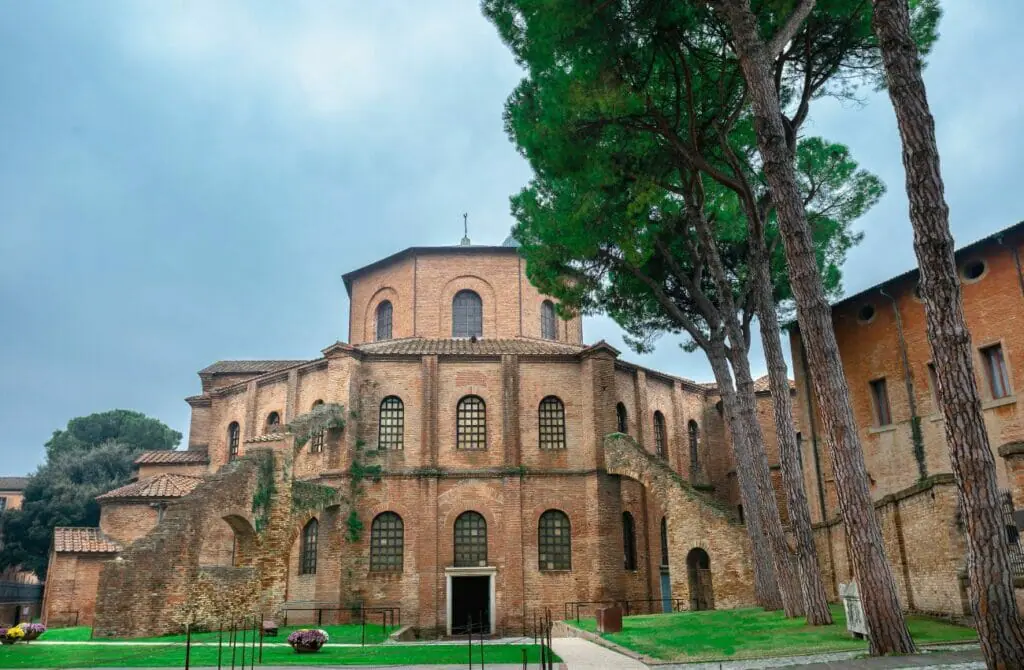 Attractions in Gay Ravenna, Italy
As a new visitor to Gay Ravenna, there are plenty of things to see and do, regardless of your sexual orientation. One of the best ways to experience any new city is to visit some of its most iconic landmarks and attractions, including historical monuments, museums, and art galleries.
We also love gazing at architecture up close, exploring parks and gardens, sampling the local cuisine, visiting local markets, and attending cultural events such as festivals, concerts and shows.
Even as the out-and-proud queer we are, we still love to explore the city and its culture in the same way as everyone else. Doing so allows us to learn more about the city and its people and better understand the local culture. As such, these are our favorite must-see attractions in Ravenna.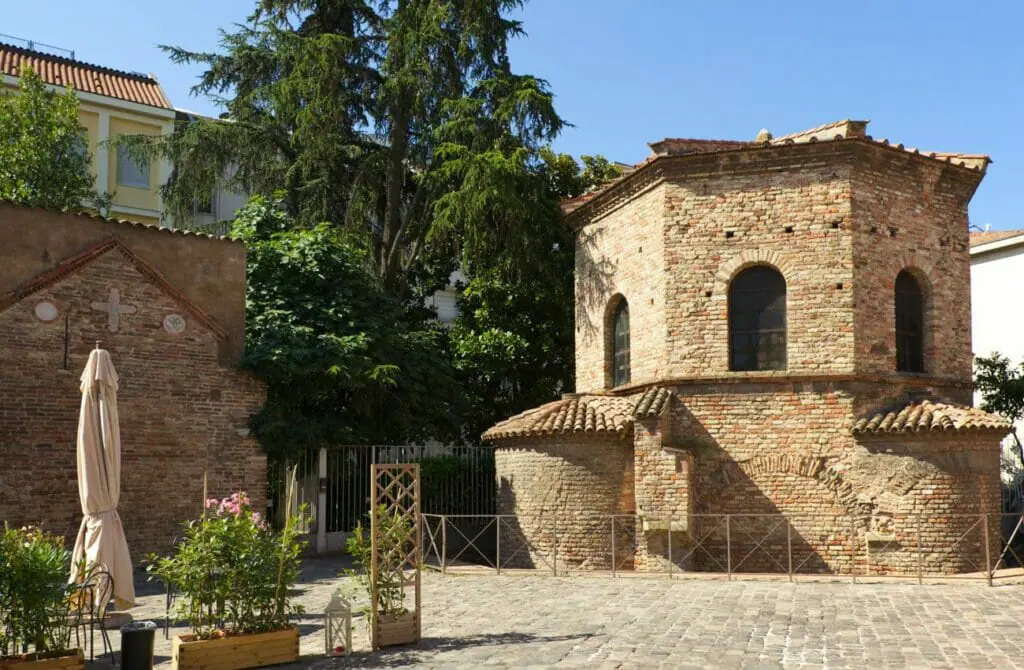 Guided Tour of Ravenna Mosaics
A self-guided tour has its benefits of moving at your own pace, but with a guided tour, you get that in-person experience that no recording can beat. Thus many recommended a guided tour of Ravenna's mosaics, for which the city is most famous and has many!
You will be led by an expert and local guide through the city center and the famous UNESCO monuments, allowing you to enter incredible monuments like the Piazza San Francesco, Dante's Tomb, and the Chapel of San Andrea.
This tour starts in Bologna, so you can make a day trip by train to this other city and then catch the train back with the tour guide to begin exploring the mosaics of this incredible city. Then if you want to return to Bologna, that is also included, or you could make special arrangements to stay in the city after it concludes.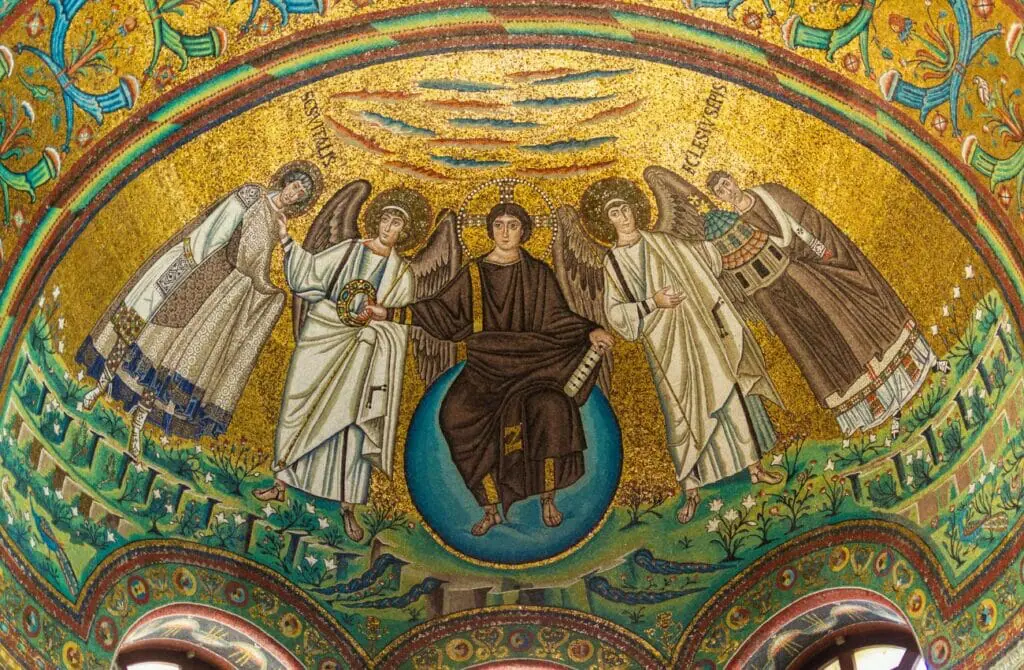 The Cruise – European Gay Cruise
This is most certainly a gay ocean experience no queer tourist can miss! Even if most of the clientele is gay, all are welcome in 'The Cruise', a gay cruise around the Mederrainian. Your journey from Ravenna to Albania, Greece, Malta, and Sicily aboard Royal Caribbean's Explorer of the Sea, a ship with fifteen decks, 1643 cabins and suits, with many ways to suit all needs and budgets.
It is like a little town on a boat with shopping, swimming pools, bars and coffee shops, and even a theatre. However, the biggest draw for gay tourists is that they are super friendly and proudly gay-operated, so you know your needs will be catered for.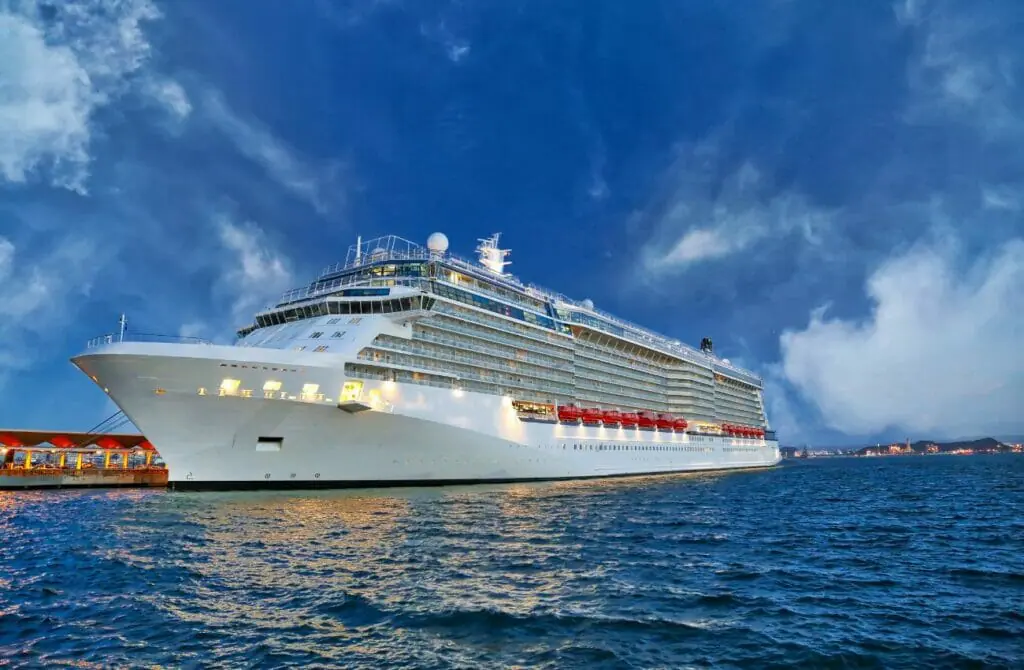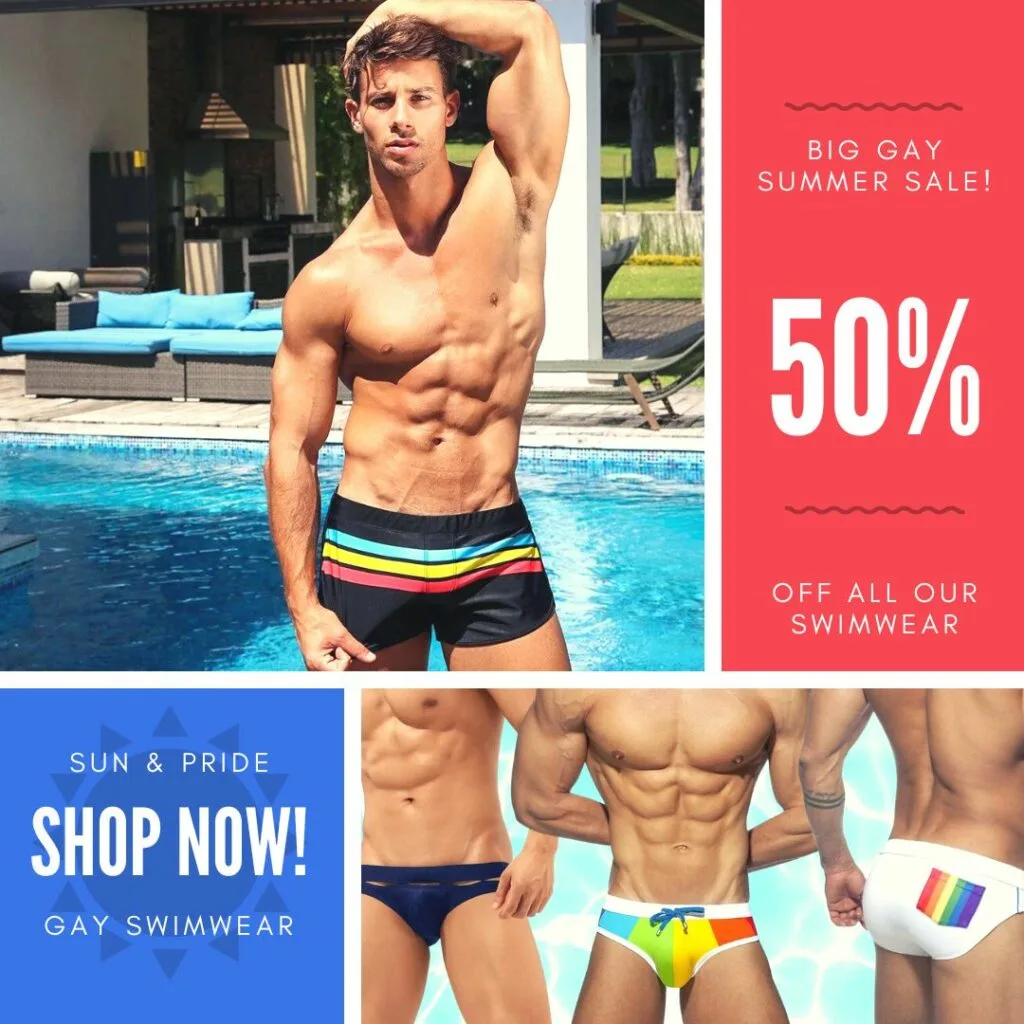 Dante's Ravenna: Self-Guided Audio Tour
As Ravenna was the home of the famous 13th-century writer Dante, a must-visit is the numerous surviving attractions throughout the city that tell you more about his life and the history of this place. You can do this with a specially designed self-guided tour that is audio guided and allows you to explore this wonderful city at your own pace.
In addition, you will visit critical places like the Basilica of San Vitale and Piazza del Popolo and even the tomb of the renowned poet himself!
The Basilica of San Vitale is an early Byzantine church completed in 547 and one of eight structures in Ravenna inscribed on the UNESCO World Heritage List. The basilica is an iconic building in the Ravenna cityscape because of its square layered look and draws many for photo opportunities. Stepping inside, you will find 300-year-old frescos adding to the splendor of this ancient structure.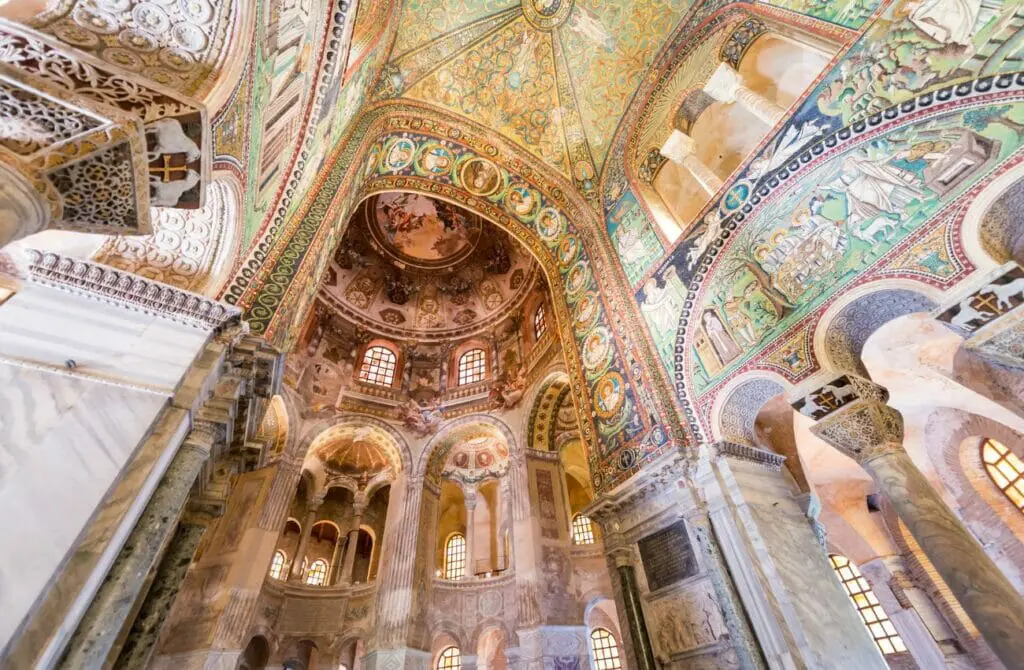 Mausoleo di Galla Placidia
Located not far from the Basilica di San Vitale is the Mausoleo di Galla Placidia, constructed in 427 as a Mausoleum for the Empress Galla Placidia. Today it is a tranquil place of contemplation in the surrounding gardens, admiration for the arts in the internal mosaics, and a treasure for Ravenna, having survived many centuries.
Basilica di Sant'Apollinare Nuovo
This basilica is interesting because it was initially built in 504 as an Arian palace church. Dedicated originally to Theodoric the Great, it fell under new ownership in 561 and was reconstructed in a Byzantine style. This seconding coming was created by the Byzantine emperor Justian I and is what we can experience today, even with some modernization and repair of destroyed walls.
People visit her today to experience the brilliant mosaics depicting religious and historical scenes of key figures from the early days of Ravenna's founding. Plus, the circular tower is undoubtedly something you don't see on this type of building every day!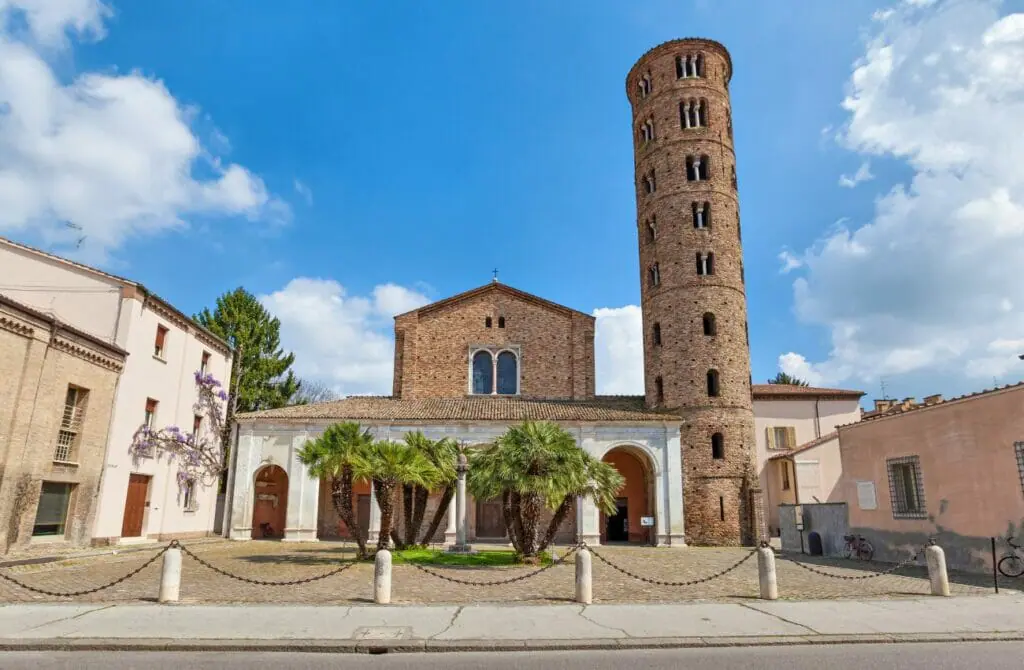 Battistero degli Ariani
Ravenna is a city not just of mosaics but basilicas and churches. It makes sense considering the most remarkable mosaics you can experience were commissioned by church patrons of the arts! You can see another remarkable one with the Battistero degli Ariani, built in the early 6th century by the Ostrogothic King Theodoric.
It was the baptistery for the Arian cathedral during its creation and today is better known as the Church f the Holy Spirit. Now she isn't just known for being one of the early Christian monuments in this city but for her ceiling mosaics. So this is certainly one to add to your list.
The number one place to see and pay homage to Dante is his tomb, where he was buried in an ancient Roman sarcophagus in 1321 outside the Basilica di San Franceso's cloister. This tomb was built in 1781 with a neoclassical monument dedicated to the legend and legacy of the poet.
Visitors can visit the memorial to pay tribute to the lasting impacts of Dante's work and enjoy the small quiet garden and the impressive architectural sights encasing it.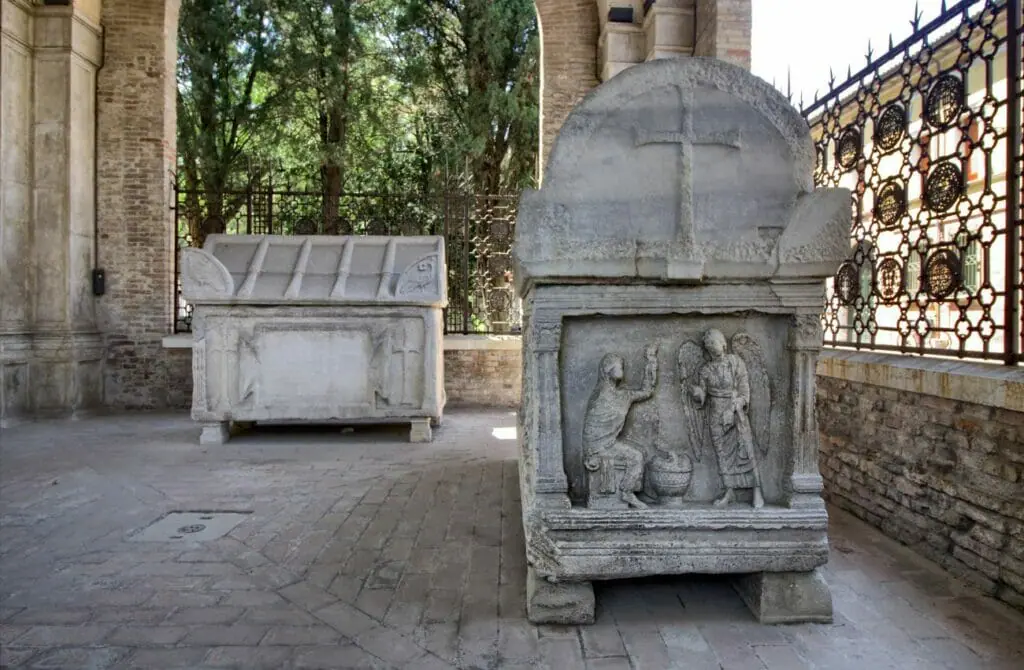 Teodorico Mausoleum
Another mausoleum that is a must-see in Ravenna is the Teodorco Mausoleum, built in 520 by Theodoric the Great, where he was later buried. This massive undertaking is made of carefully chiseled stone, with the roof a single carved stone weighing 230 tonnes!
This mixture of Gothic and Roman stone construction makes it a physical manifestation of the unification between the Goths and Romans under the hand of Theodoric. Inside is a niche leading you down into a chapel for funeral offerings, a staircase leading to the upper floor where a fragmentary Roman porphyry tub stands, where Theodoric was buried.
He may no longer be in his final resting place, but what remains today is a must-see for any tourist to Ravenna.
Battistero Neoniano is believed to be the oldest building in Ravenna, constructed during the late Western Roman Empire at the end of the 4th century.
Built by Bishop Ursus as part of the grand Basilica, however, this was destroyed in the 18th century, but at least you can still enjoy some of his vision with the surviving baptistery. One of the most iconic parts of this building is, of course, the mosaics depicting Jesus getting baptized, amongst other religious and historical scenery.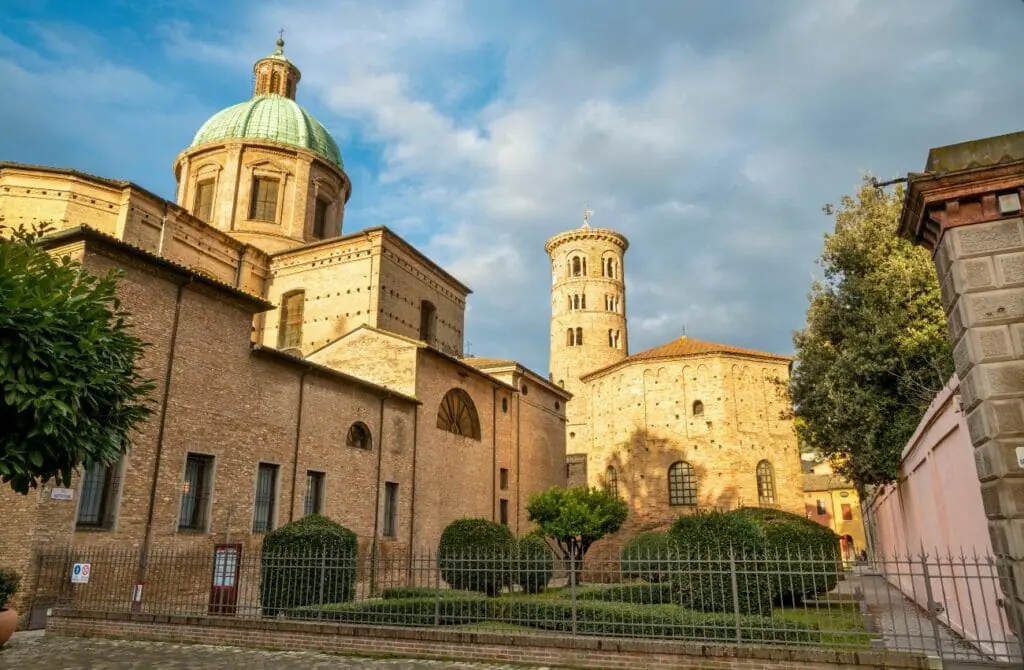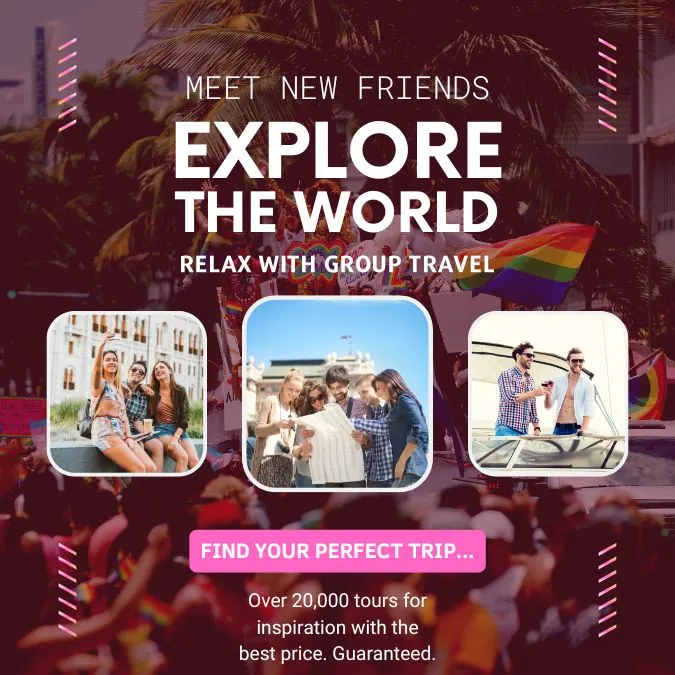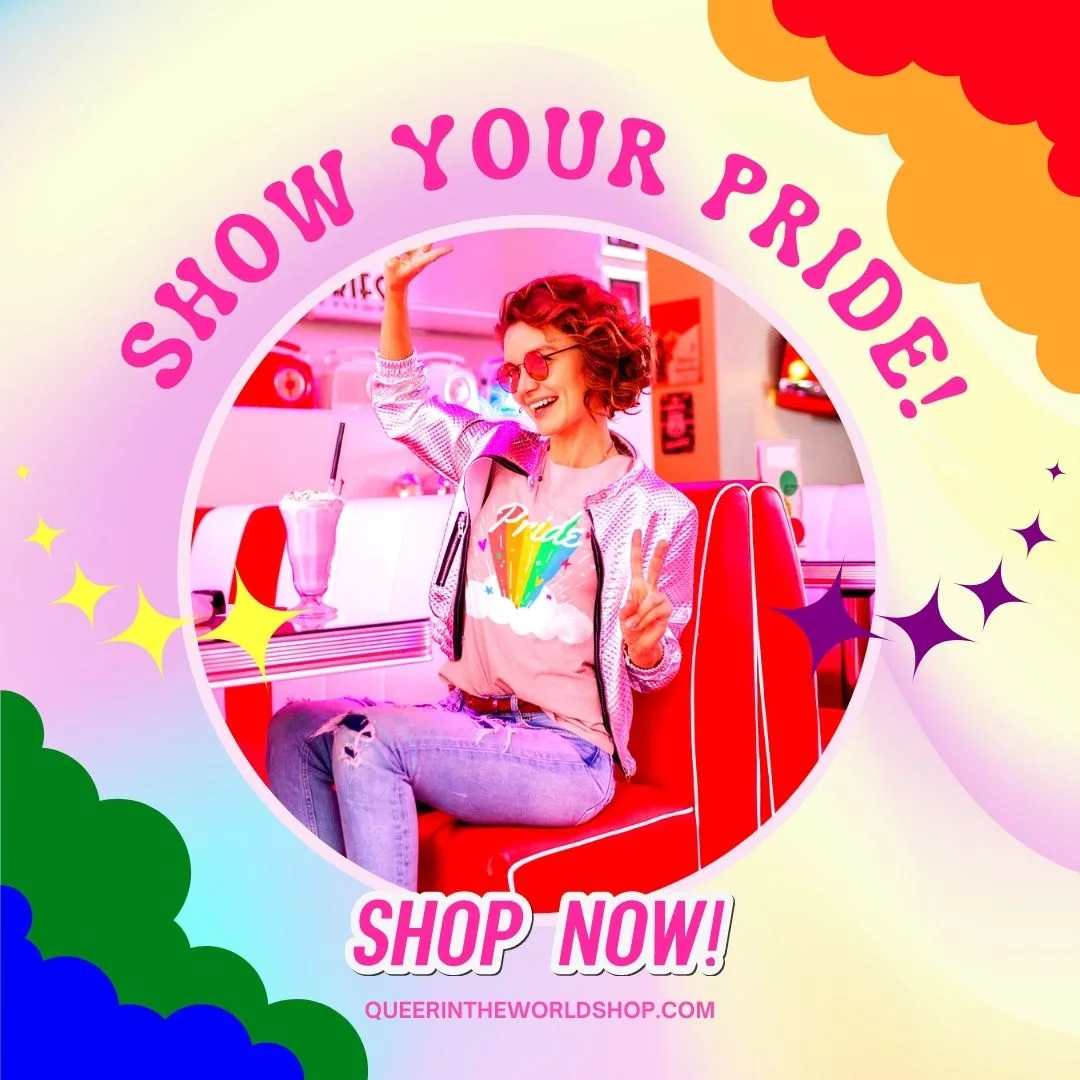 Gay-Friendly & Gay Hotels in Ravenna, Italy
Being gay-friendly accommodation means that the establishment is welcoming and inclusive to guests who identify as LGBTQ+. This can include, but is not limited to, having policies and practices that demonstrate a commitment to creating a safe and inclusive environment for LGBTQ+ guests, such as non-discrimination policies and providing support and resources for LGBTQ+ travelers.
Some gay-friendly accommodations may also provide amenities specifically catering to the LGBTQ+ community, such as rainbow flags or literature about local LGBTQ+ events or resources. Furthermore, gay-friendly accommodations may be located in an area known for being LGBTQ+ friendly.
While Ravenna does not have any specifically gay hotels or resorts, these are the most fabulous and pro-actively gay-friendly hotels in Ravenna. There are also hundreds more hotel and hostel options in Ravenna if none suit your desired budget, facilities or area – but these are the best hotels according to other gay travelers and us.
Whatever your needs are, Ravenna has you covered.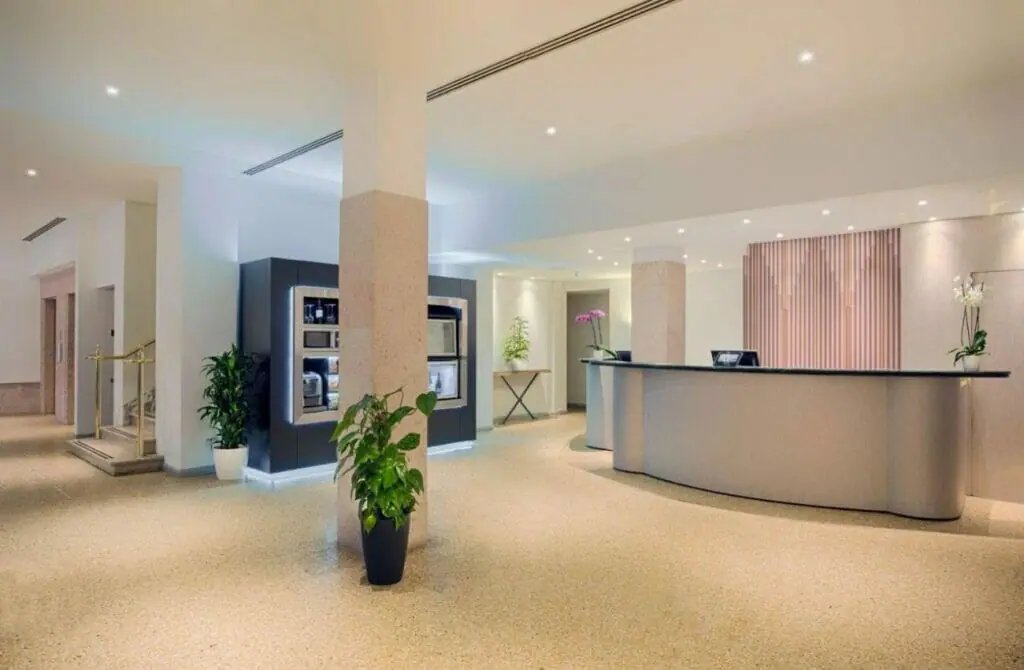 NH Ravenna is an exquisite four-star hotel in the historical district of Ravenna. You can pick from 83 comfortable rooms with premium bedding, air conditioning, free Wi-Fi and extras on request, with amazing views from the upper stories.
However, what makes this place extra special is the various hotel services, whether the bar and restaurant with a buffet breakfast for a fee on weekdays or the on-site parking making travel outside the city a breeze. Plus, even if you don't have a car, you can the city at your doorstep to make the most of key attractions; you can walk to such locations as Piazza del Popolo and Mausoleum of Galla Placidia.
So essentially, she is an excellent option for those that want a good hotel experience without any crazy add-ons to take your time away from being amongst the city experience of Ravenna.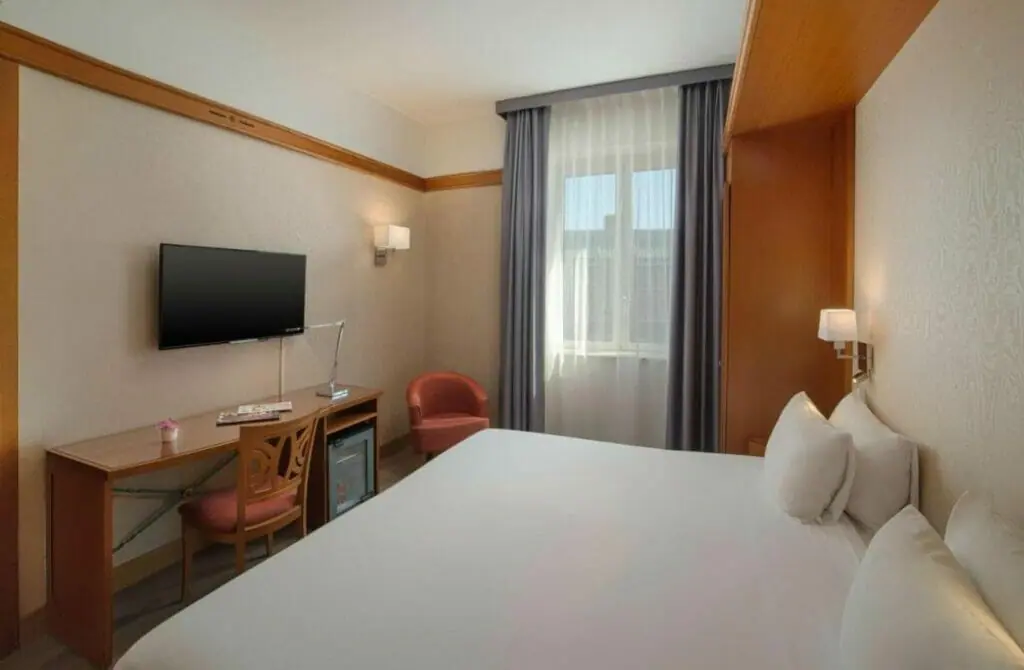 For those wanting a top four-star hotel in the heart of Ravenna, you can't go wrong with Grand Hotel Mattei. Choose from one of 124 rooms with excellent amenities that makes your private room feel like a home away from home, with free Wi-Fi, TV, Frette Italian sheets, and much more.
Plus, with their daily housekeeping, you don't need to worry about tidying up; everything will always be fresh. Then if you don't want to think about raising your finger to cook, they have a snack bar, restaurant and coffee shop!
Of course, you can dine without leaving the hotel, but when you decide to step outside, you will be glad to learn some premium attractions are just a step away. This hotel is excellent for pleasure seekers, with spa services, a working holiday, and conference rooms, making it a popular choice.
In the four-star hotel sphere, Ravenna Hotel Cube is another top choice to cater to the needs of leisure and business tourists. Located close to the airport and other top city attractions, she is perfect for those who don't need to concern themselves with a car. Moreover, guests can start their day with a complimentary breakfast buffet from their on-site restaurant!
When traveling around Ravenna, you can free hire a bike to scope the surrounding areas. However, what makes this hotel so great is what she hides behind her walls, whether the sauna, the 24-hour fitness center and spa services, or the private rooms with modern amenities to keep their guests happy.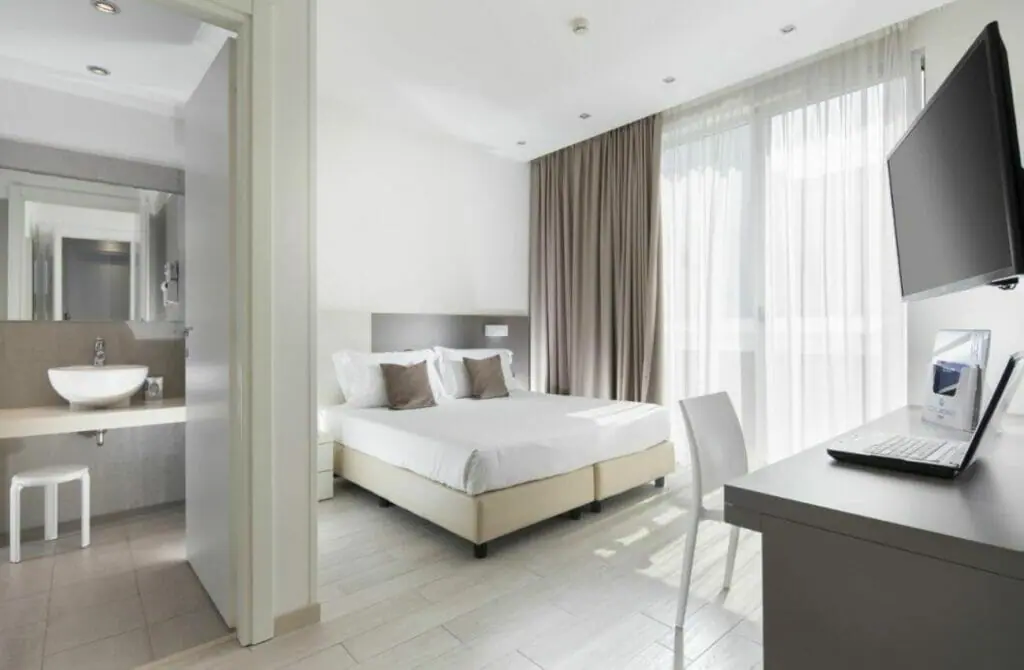 Located extremely close to the train station in Ravenna, Hotel Italia is a hard choice for travelers for accessibility and services for comfort. You will sit in one of forty-five rooms where all the hotel basics you could need are on offer, with a complimentary breakfast buffet.
Imagine waking up on your holiday without having to worry about anything! All you need to concern yourself with is figuring out what unique attractions you will see first, with the restaurants and other food venues available when you get hungry.
Located along the coastline of the outer Ravenna region, you may have to travel a little further than other options on this list to experience the thriving city heart. Still, Hotel Millepini has its benefits over inland hotel options. You can experience the rich coastline of the region while still being within an easy drive away from the city, so you won't have to travel far to experience what makes this city so special.
This hotel offers free parking, a complimentary breakfast buffet, an on-site restaurant, bike rentals, free Wi-Fi, and rooms catering to all needs, from a single business traveler to a family on holiday. You will get a quaint modern experience with basic decor and services, but why ask for more when this hotel is just your place of rest in the escapades around Ravenna?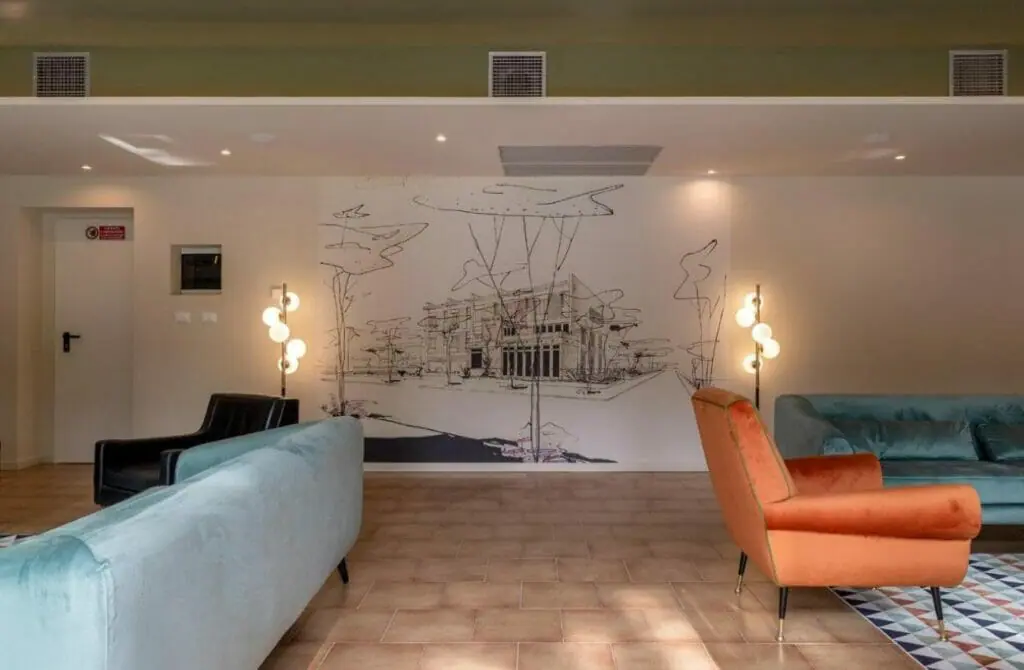 Gay Nightlife In Ravenna, Italy
Ravenna doesn't have an outwardly loud gay nightlife. However, this doesn't mean you can't find a queer person in town! Like most Italian towns, they are gay-friendly and welcoming to all that visit their city, and they also host many famous venues that play host to parts of the gay community.
If you want to meet other gay people in this city, your best bet is to get connected via social and dating apps and see first-hand from the locals where the hidden world of the queer community thrives.
Exploring the gay and gay-friendly nightlife in a new city can be one of the most exciting and rewarding experiences while traveling – and Gay Ravenna is no exception. Not only will you have the opportunity to meet new people and make friends, but you'll also get a taste of the local culture and learn more about the city's LGBTQ+ community.
Going out and experiencing the queer and queer-friendly nightlife in a new city can also be a great way to break out of your comfort zone and try new things. Whether dancing the night away at a gay club or mingling with locals at a gay-friendly bar, you'll have the chance to make memories and create lasting connections.
So, don't be afraid to step out of your comfort zone and explore the gay and gay-friendly nightlife in Ravenna. You'll be glad you did!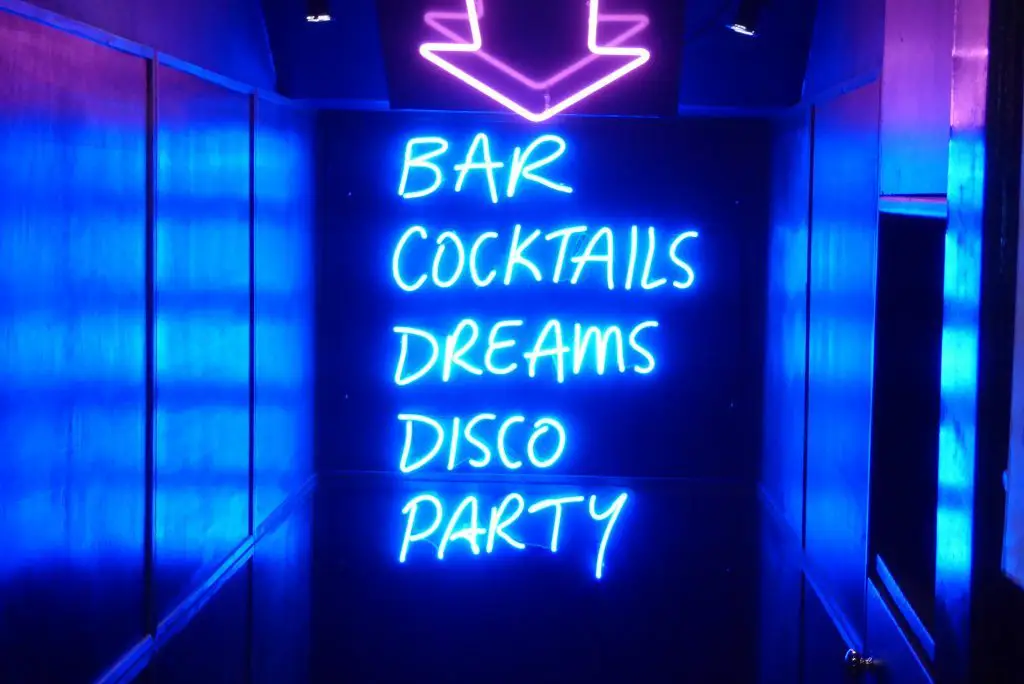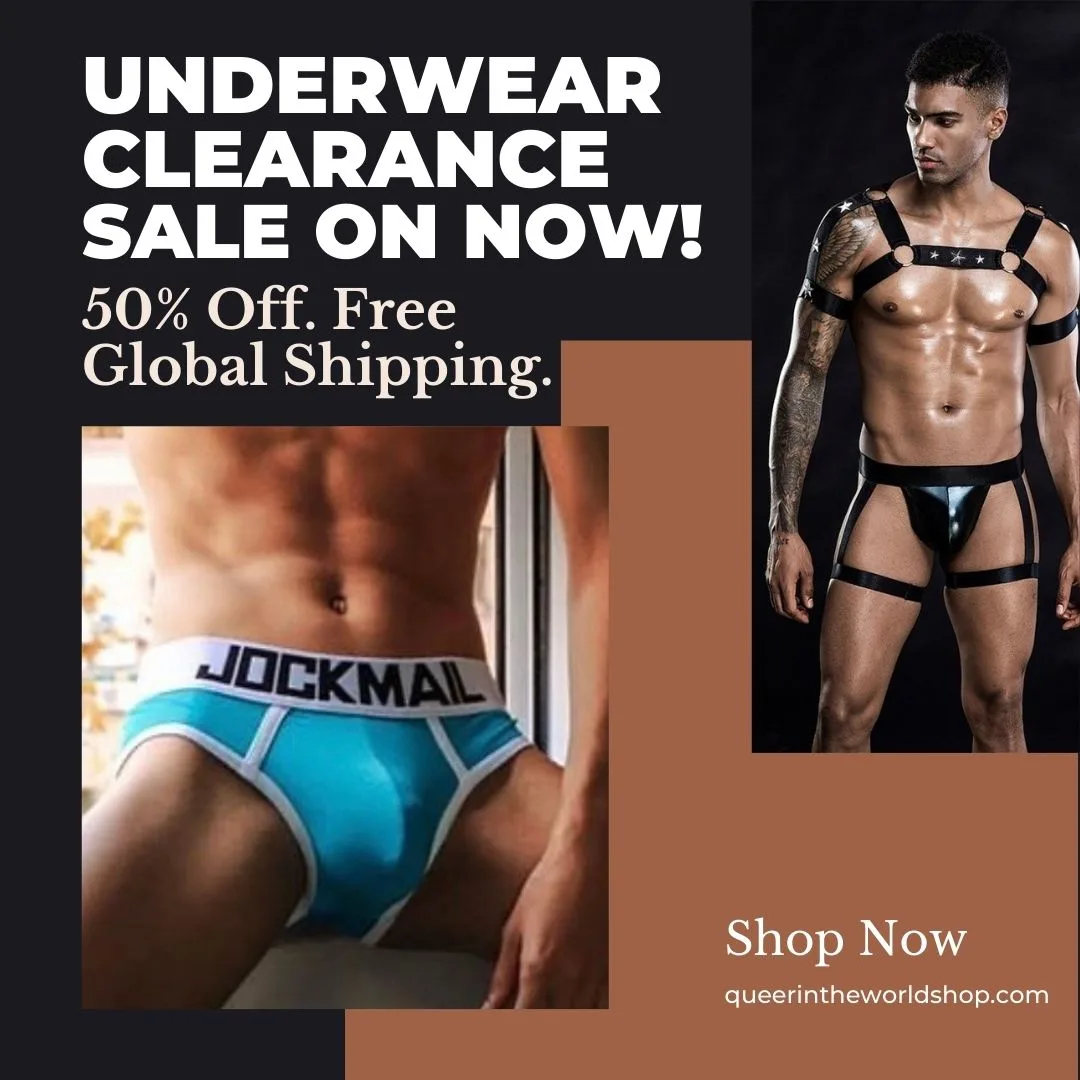 Gay-Friendly Nightlife In Ravenna, Italy
We are calling all soul music fanatics! The Soul Club Ravenna is a dance club specializing in soul, funk and R&B music and hosts live performances by local and international artists alike! So this is the place to be if you want to hit the nightlife of Ravenna and dance to classical and contemporary music in a lively and intimate setting with a small dance floor and sidebar.
You can expect to find a diverse crowd of music and dance lovers out on the town looking to enjoy life to its fullest. Here you may even find fellow gay people or solo travelers that could take your experience to the next level.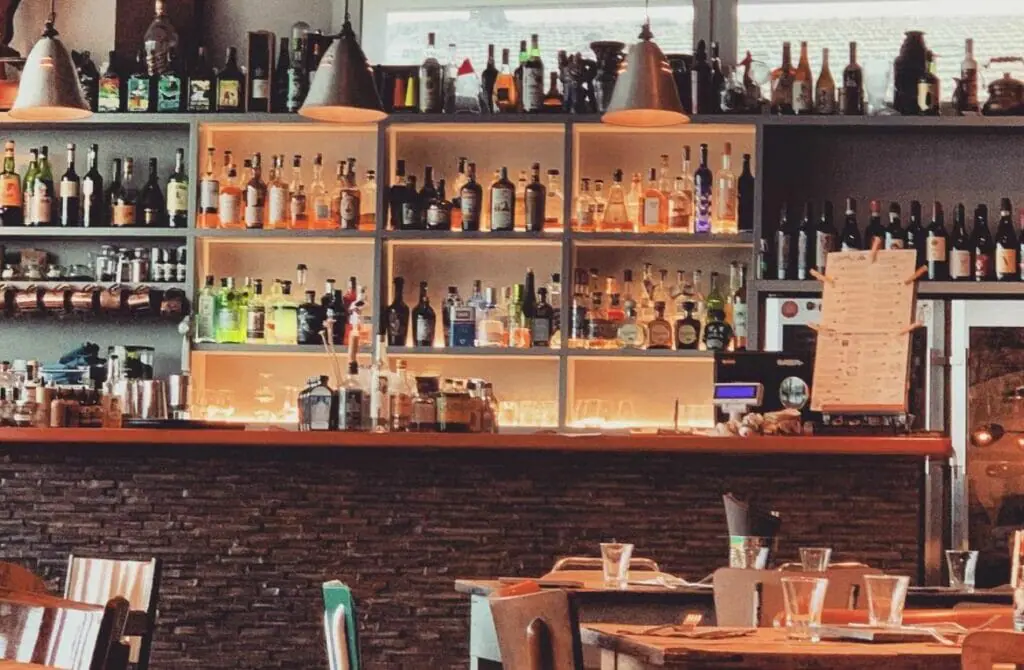 If you're after an authentic pub with good beer, the Macgowan Pub prides itself on putting the needs of beer drinkers first before all other forms of drink or food. So you can expect a top drinking destination with beers sold by those that know what they are talking about.
Whether you want to try local varieties of beer, other Italian drinks, or great drinks from overseas, you can find a drink to suit your pallet.
For those wanting a classic drinking experience with good patronage without the loud pumping of nightclubs, Heaven Pub is a great option to tick all these boxes. You can experience a popular bar and music venue with a relaxed atmosphere or rustic exposed brick walls,w odeon beams and vintage decor, with a bar that offers a full range of drink types.
The background music will also please with live performances some nights, while others, an excellent chorus of recorded tunes ranging from rock and blues to jazz. This bar is excellent for a little drink between louder venues or a romantic place to meet someone on a date.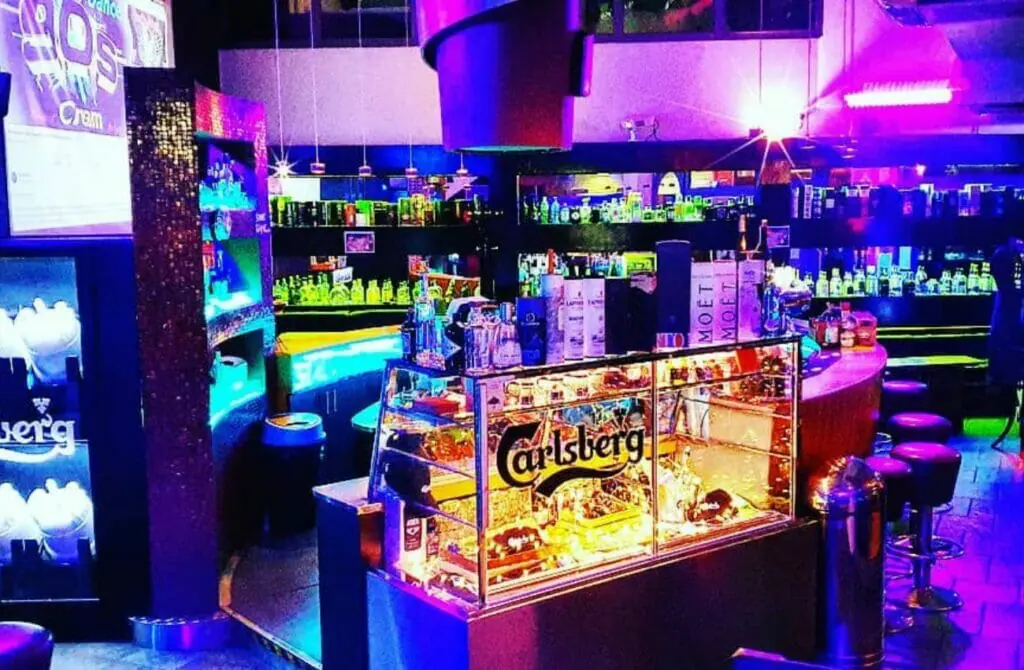 A trendy nightlife spot in Ravenna is iGinGini Disco Lounge, renowned for its comfortable and elegant furnishings, great music and food, and, most importantly, drinks. It's perfect for socializing and hanging out or taking a quiet moment to reconsider your evening plans before you go dancing or turn in for the night.
Naturally, you will find the louder times being Wednesdays, Fridays and Saturdays with live DJs, so if you don't want to dance or get absorbed in the dance, other nights will be quieter for a little drink or to organize a special gathering.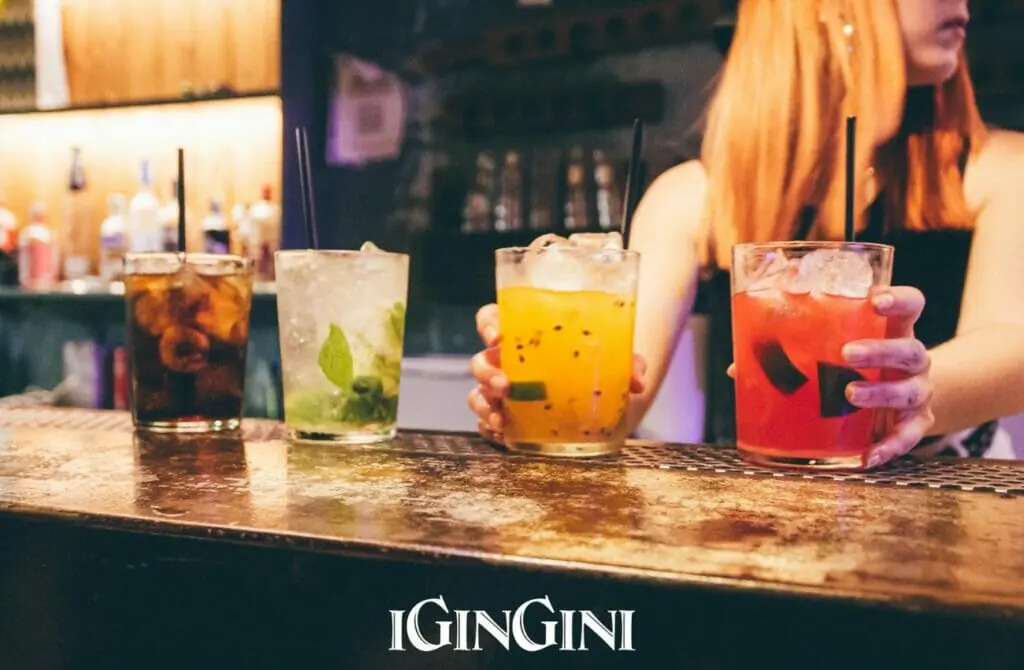 Zero4 Pub is both a hearty restaurant and pub serving craft beers, making it a popular hangout spot. Whether you are sold on their fantastic range of craft beers from Theresianer Brewery and over forty types of gin, or a wide selection of delectable dripping burgers, you will dine till a full stomach.
This a great break from traditional Italian food like pizza and tomato-based pasta as you enjoy an American delicacy in the heart of Ravenna.
Although slow is in the name, MOOG Slow Bar is far from it in terms of service, you will order a drink or snack, and you can expect to come out right quick! However, what is slow is how they encourage their patrons to relax in the cozy embrace of their pub and allow their service and ambiance to help them 'slow down' and enjoy the moment.
You will be happy to know they have a great range of beer, wine and other drinks, with plenty of space to sit inside and out on their fenced terrace. Moreover, they are often a popular live entertainment attraction, with music at an agreeable level to chat and enjoy the company.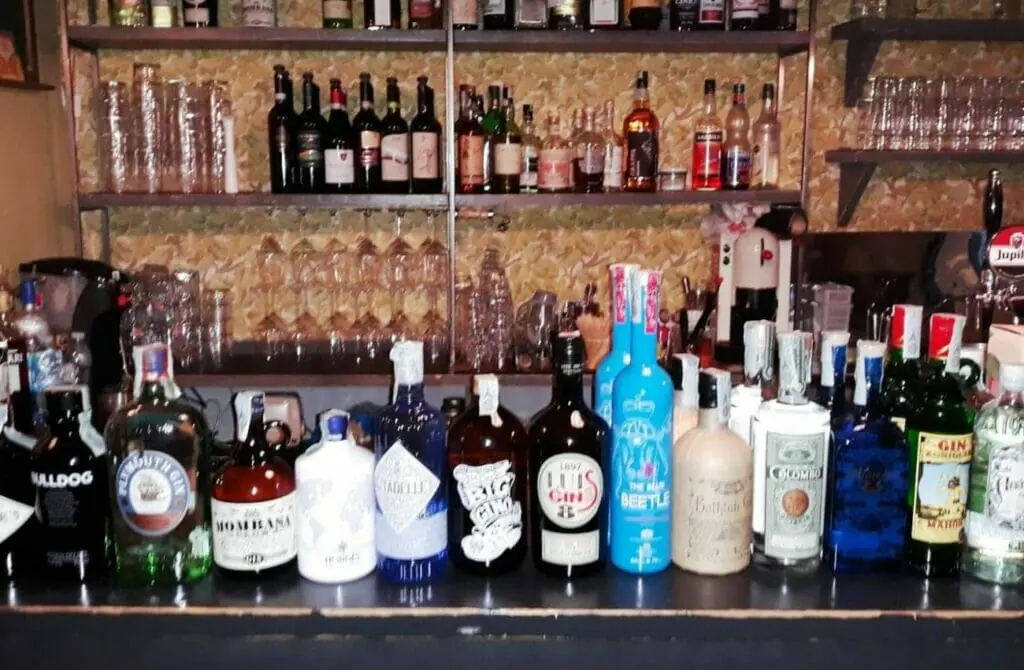 This top cocktail bar is one where residents and visitors to Ravenna keep returning, and it isn't just because their drinks are so sweet and dreamy. So many patrons gush about the food on offer, and in typical Italian fashion, their pasta is top-notch, with their carbonara and bread being gushed about.
So if you want to experience a delightful Italian dine-in before you get stuck into other nightlife, you can't go wrong here.
When you head downtown in Ravenna, you shouldn't miss out on seeing what Downtown Pub is all about. This lively Italian pub is all about fun and a carefree attitude, so you can expect to welcome with open arms regardless of who you are, and don't cause any trouble. Instead, you can relax at their bar and enjoy good food and drinks at great prices.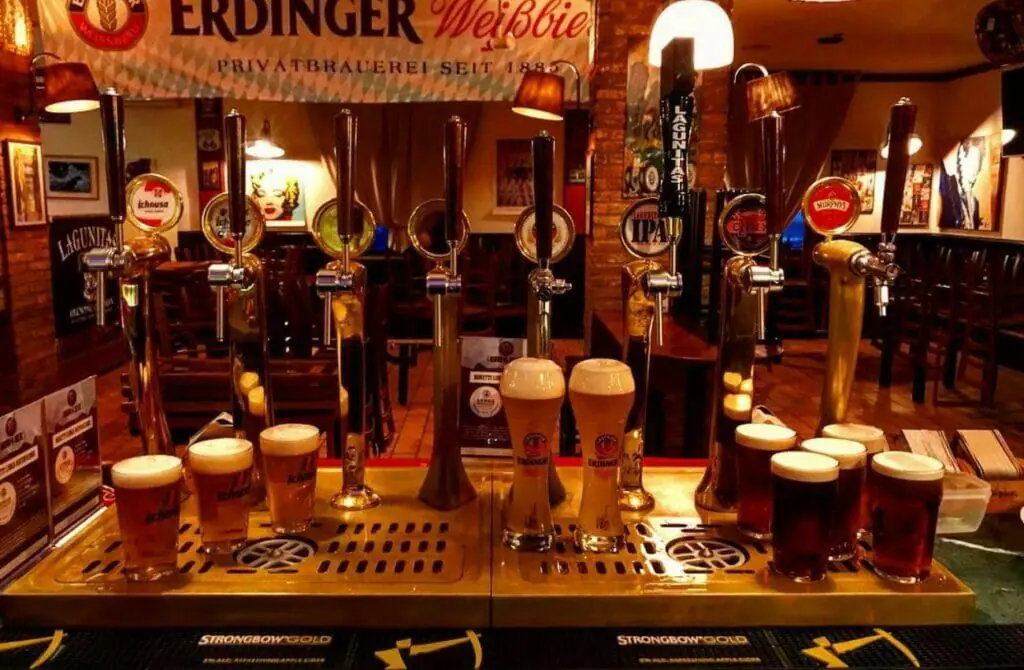 Cruising & Gay Saunas In Ravenna, Italy
When traveling to a new city, it can be exciting to head out for more than just a stiff drink. One aspect of the Gay Ravenna scene that many queer men enjoy is visiting gay saunas and cruising clubs.
Sure, the sauna culture in Ravenna is not as hedonistic as in Amsterdam, Barcelona or Berlin, but these venues still offer a chance to meet new people, socialize, and engage in sexual activity – without resorting to gay hookup apps.
However, it's important to remember that these venues can vary greatly in terms of atmosphere, clientele, and rules, so it's a good idea to prepare yourself before visiting. If you are apprehensive, we advise studying our guide to visiting a gay bathhouse for the first time, which should help set your mind at ease and always practice safe sex.
Additionally, it's important to be aware of and respect local laws and customs regarding gay venues and sexual activity. With a little planning and an open mind, visiting gay saunas and cruising clubs can be a fun and exciting part of your gay Ravenna travel itinerary.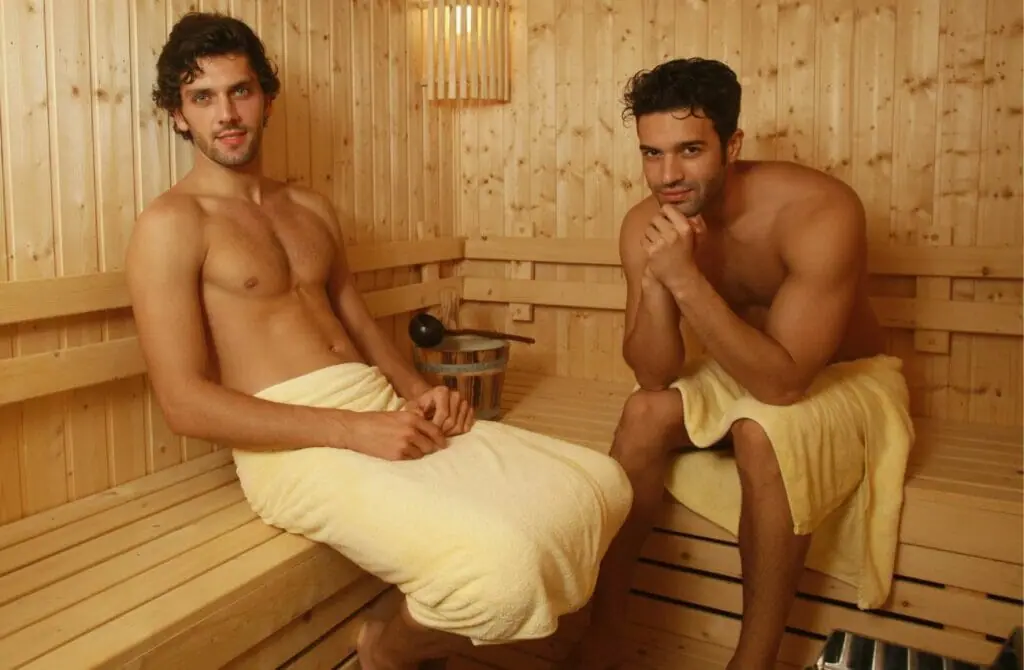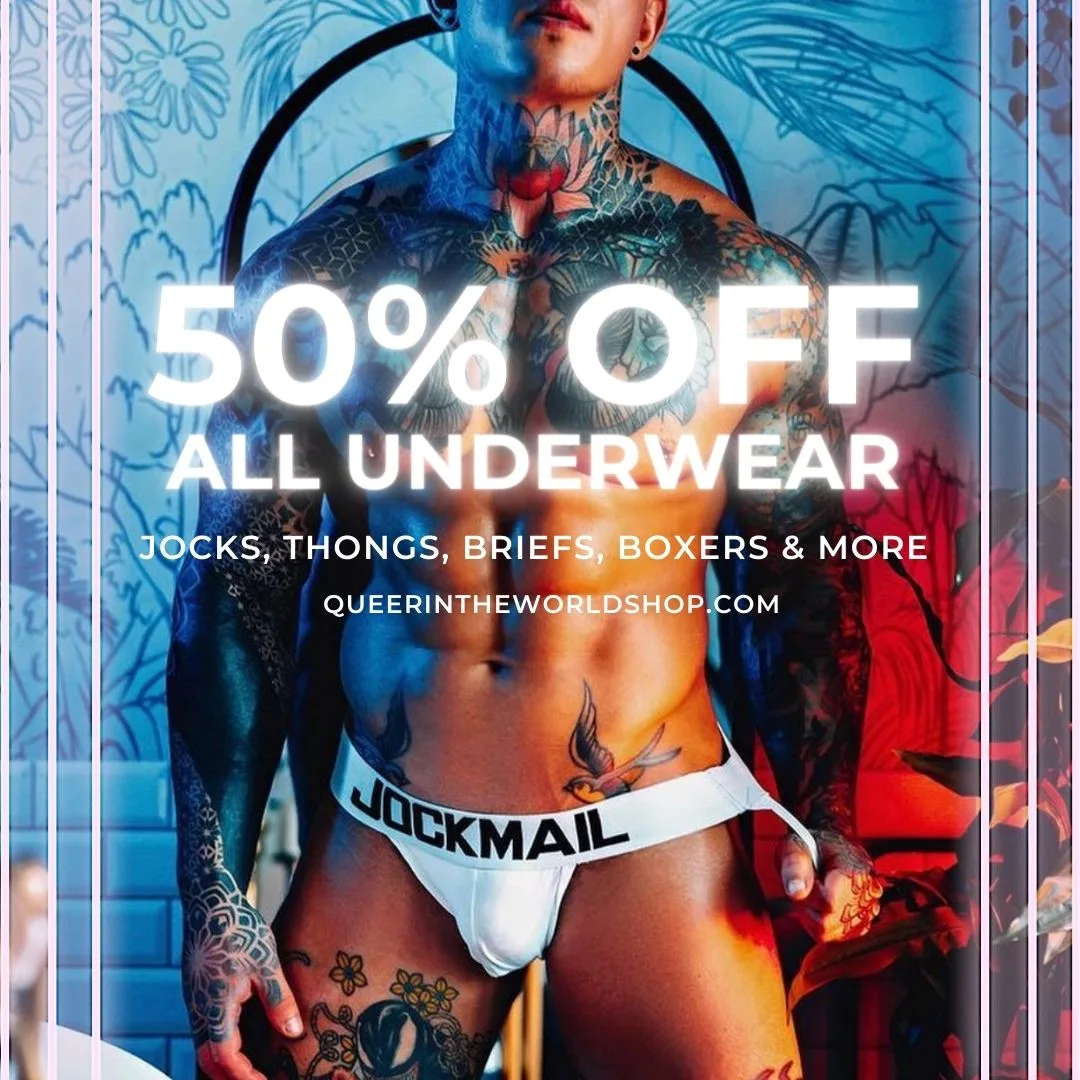 Gay Map Of Ravenna
Finding it hard to envisage where everything is in Ravenna? Hopefully, this queer-centric map helps where we have marked all the bars, clubs, parties, hotels, saunas, massages, and more will help you stay in the spot best suited to you!