Hold onto your fabulous hats, dear readers, as we embark on a less than rainbow-bright journey to Gay Bahrain, an island kingdom nestled by the Persian Gulf's western shore. Being one of the more liberal Gulf states, this place might give the illusion of a laid-back lifestyle, but one must tread lightly, my darlings, especially for us, the members of the LGBTQ+ community.
Despite its petite stature, Bahrain holds immense significance, not only for its inhabitants but also for its neighboring Gulf countries and the United States. It lures in weekend voyagers from countries like Kuwait, Qatar, and Saudi Arabia, attracted to its infamous nightlife. But don't be mistaken, sweethearts, Bahrain is far from being an LGBTQ+ haven.
The elephant in the room here is the perception of homosexuality in Bahrain. Yes, it doesn't criminalize homosexuality like some of its neighbors, and indeed it shows more tolerance than countries such as the United Arab Emirates, but that doesn't mean acceptance. Homosexuality here is seen as a violation of Islamic teachings and isn't something to be declared publicly.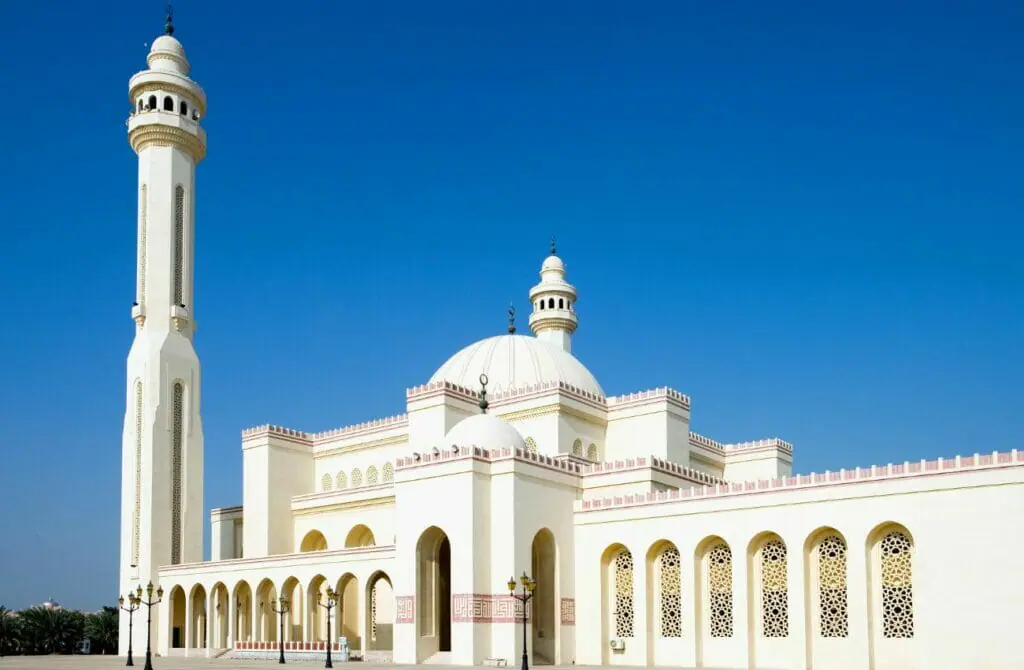 The once-pearl-rich land of Bahrain, whose pearls once proudly sailed across the world from its thriving ports, has seen its marine treasures overshadowed by the new black gold – oil. Today, this little island country is better known for its oil refineries than its marine bounty.
Since the Arab Spring, Middle Eastern tourism has taken a hit, but Bahrain remains a destination for those seeking an exotic retreat filled with unique attractions and activities. However, for gay travelers, the picture is not so rosy.
Darlings, I implore you, exercise the utmost caution if you venture to Bahrain. Keep a low profile and refrain from any public displays of your preferences to ensure your safety. It's a shame that we can't unfurl our rainbow flags here as freely as we'd like, but remember, it's crucial to respect the local culture and laws.
I'm your flamboyantly frank guide, reminding you that no fabulous destination is worth jeopardizing your safety. Keep the glitter in your hearts, loves, and remember: discretion is the better part of valor in places like Bahrain.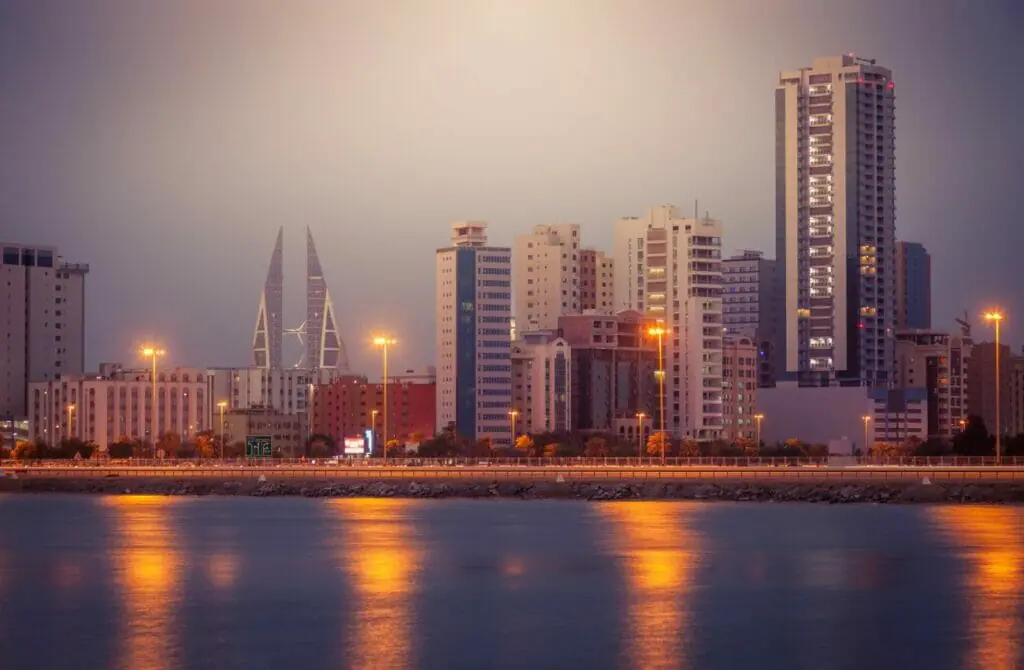 Attractions in Gay Bahrain
Welcome, my fabulous travelers, to Gay Bahrain. Let's be frank from the onset. The love that dares not speak its name in this gilded city and its surrounding sands doesn't face criminal prosecution as such. Still, public expression of our colorful spectrum is far from accepted. Therefore, the mantra here is discretion, darling.
Despite the hushed tones around queer identities, Bahrain continues to dance its enchanting waltz of history, culture, and vibrant life. An array of monuments, museums, and art galleries are waiting to be discovered. They tell tales of the past and showcase a thriving contemporary art scene. The city's architectural brilliance and verdant parks and gardens offer sensory delights, while local markets serve up a cornucopia of Middle Eastern treasures.
Bahrain's culinary tableau is a grand stage of flavors and aromas, offering everything from traditional dishes to global cuisine. Cultural festivals, concerts, and shows can provide a tantalizing peek behind the veil into the rhythm of local life.
Navigating queer-intolerant destinations can feel akin to treading a tightrope. Still, I fervently believe in the transformative power of cultural exchange, the blossoming understanding that springs from immersing oneself in the diverse tapestry of human existence. It's often in these travels that we truly comprehend the realities faced by our fellow LGBTQ+ kin, unfiltered by the lens of our familiar comfort zones.
Bahrain is no exception, providing ample opportunity to connect with its locals, absorb their narratives, and perhaps even contribute silently but substantially to the local queer narrative. Even so, the essence of this journey lies in our sensitivity – towards our safety, local laws, and the wellbeing of the local queer community.
Visiting a place like Bahrain lets us silently show solidarity with our local LGBTQ+ brethren, all while being mindful of our actions. We can discretely engage in conversations about orientation without inviting undue attention or causing discomfort. It's important to be aware that our open lives might be a quiet dream to many here, a dream often hushed by fear of discrimination, persecution, and even violence.
Remember, your voice can be a powerful beacon once you have left these shores, particularly if you call a gay-friendly country home. You could use your experiences to shine a spotlight on the rights of local LGBTQ+ communities and extend your support to organizations battling for equality.
While exploring the cultural labyrinth of Bahrain, always be aware of the challenges LGBTQ+ expression encounters. Despite these restraints, the city blooms with attractions waiting to be savored, a culture waiting to be explored, and traditions waiting to be respected. Let's embark on this journey together, finding joy in the journey while acknowledging the solemn undertones of our shared struggle.
So my darlings, dust off your sunglasses, prepare your curiosity, and step into the captivating world of Bahrain with these must-see attractions that we have handpicked for you.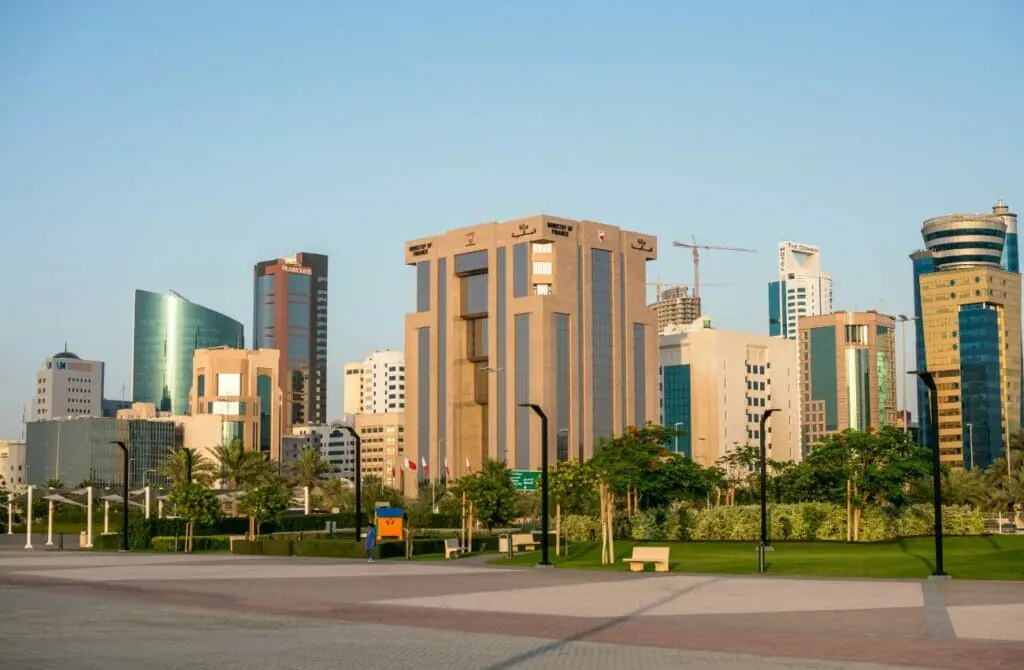 A walk through an antique Souq in the Kingdom of Bahrain is one of the best ways to immerse yourself in the culture of the country's past. The Manama Souq, located in the heart of Manama, is an open-air market that enables tourists to experience the traditional way of life on the kingdom's streets. The historic building, Bab al-Bahrain, is shaped like an arch and landmark at the Manama Souq's entrance. Step through this gateway for a Bahraini experience.
This old market offers everything from expensive jewelry and souvenirs to rare spices and local dates. All of these items are available here. Not only is it necessary to visit if you want to learn about the real Bahrain, but you can also shop for one-of-a-kind products you won't find anywhere else.
Visiting the Bahrain National Museum is an excellent way to learn about the country's history. It is, without a doubt, one of the most intriguing places to see in Bahrain. The building is an attraction in and of itself due to its stunning seaside location and superb architecture. The museum, which has a total area of 27,800 square meters, originally opened its doors in 1988. It is divided into six primary sections and has nine halls that present a synopsis of the kingdom's 4,000-year history.
The archaeological riches of ancient Dilmun are among the most popular attractions, but the reproduction of the old Souq is also not to be missed. Nevertheless, the museum is more than simply a place to highlight the region's historical past; it also features a theater that presents a range of performances and often introduces new current exhibits.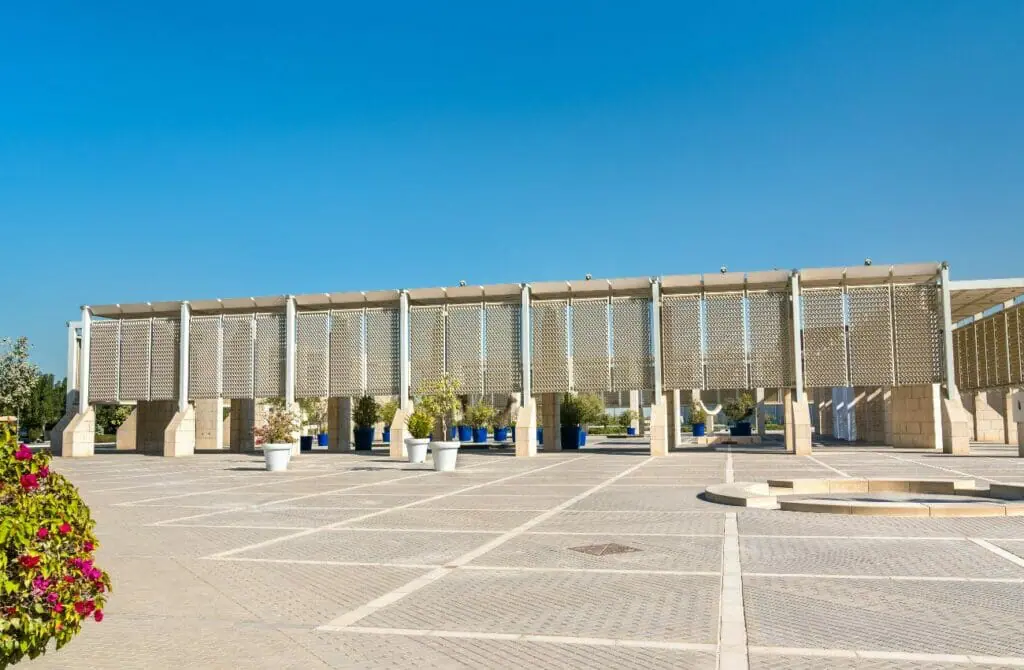 The Beit Al Quran has many Qurans and is regarded as one of Bahrain's most important religious landmarks. The collection contains Qurans from practically every century and one of the very first translations into a European language. There is also a library where you may seek books and other works authored by some of the world's most well-known Islamic writers.
Another distinctive feature of the Beit Al Quran is its collection of miniature Qurans. The smallest of these Qurans is just 4.7 centimeters by 3.2 centimeters, while the rest vary from bigger to smaller. Visitors may witness excellent specimens of Islamic calligraphy, manuscripts, wood carvings, other artifacts, and copies of the Quran.
Today, the old gate is one of the most prominent tourist locations and attracts visitors from all over the globe; it was refurbished in 1945 by Sir Charles Belgrave, an advisor to the Bahraini government. It was renovated again in 1986, emphasizing the Islamic character in every element. It was filled with the same inscriptions and Quranic verses written in the most magnificent Arabic calligraphy.
There are several activities in Bab Al Bahrain, such as displays of popular items, handcrafted products, and household products. Bab Al Bahrain is positioned at the entrance to the major business center and is an excellent site to snap photographs as a souvenir.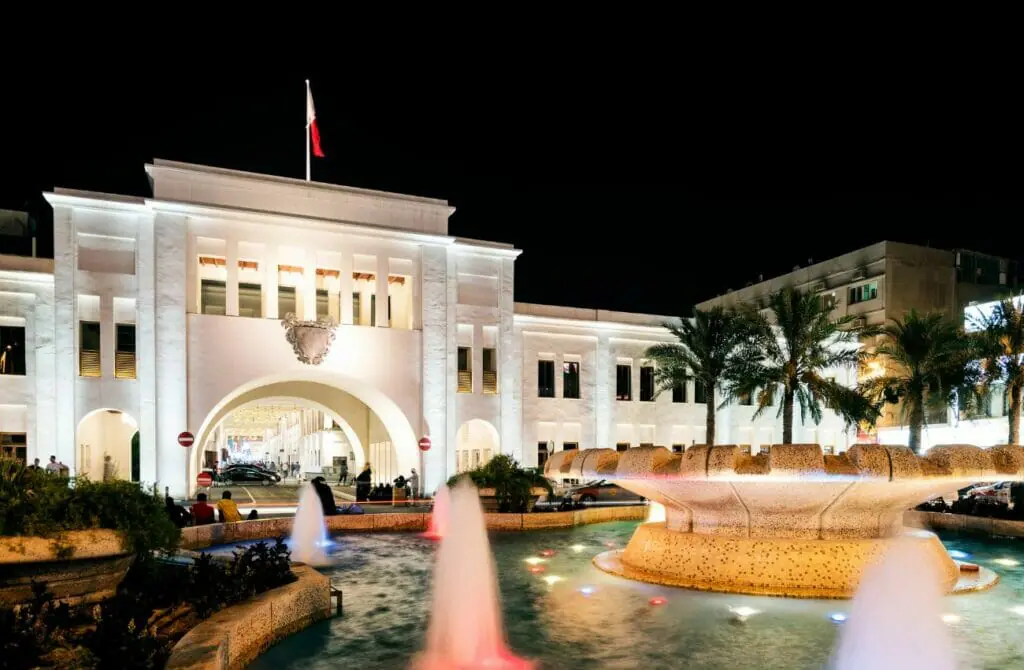 Lagoon park
Lagoon Park is generally recognized as one of Bahrain's best tourism spots. It is an important commercial center with around 77 enterprises operating 24 hours daily and some internationally renowned restaurants. Bahrain also has both local and international retailers. Moreover, it features a beauty salon that caters to both men and women.
You may also take a leisurely walk along the outdoor promenade, jog, or ride your bike while admiring the spectacular ocean view. Moreover, the Lagoon is the site of several festivities and various entertainment events, such as Yalla Bahrain. And art exhibitions, including painting and photography, respectively.
Juffair
Juffair, another well-known locality in Bahrain, is sometimes seen as an extension of the urban sprawl observed in Manama. Yet, the site is in a completely different area of Bahrain. Juffair, on the other hand, is one of the communities that has seen rapid expansion over the years. Every year, the city is the site of the building of brand-new towers, which visitors may observe.
But here's the thing: Juffair's position among Bahrain's famous attractions isn't just due to the city's growing development. The city is home to several restaurants that have received a worldwide reputation for the exceptional delicacies they provide. The city is now home to several of Bahrain's most expensive hotels. The ability to visit American Alley, a district well-known in Juffair for its high-end drinking and eating businesses, is certainly the most delightful feature of the whole site.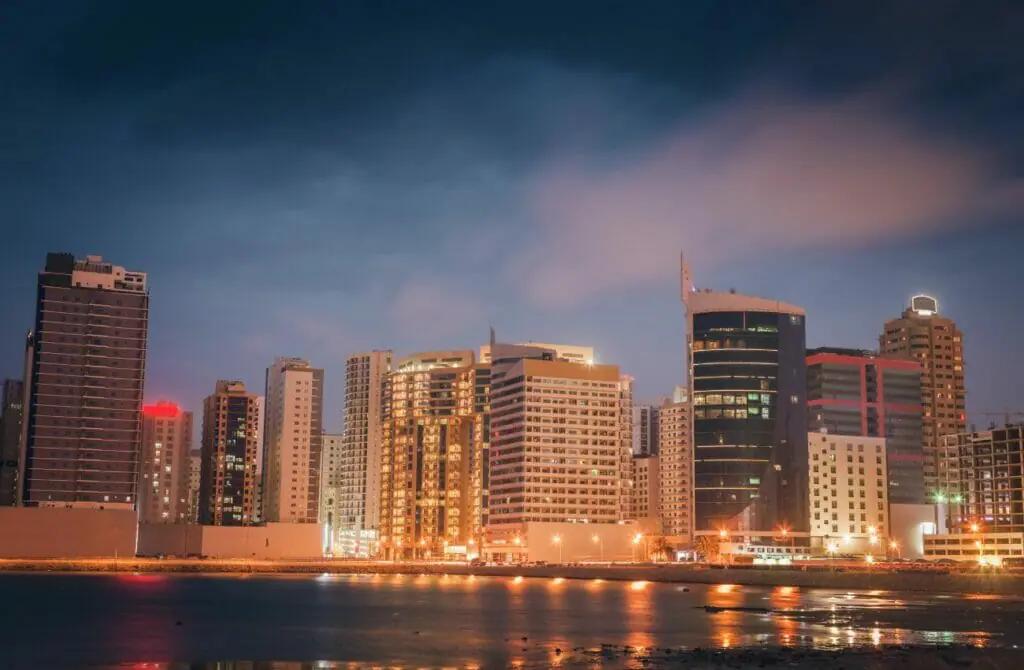 Hawar Island
The island of Hawar in Bahrain is one of the most well-known tourist sites in the country since it offers guests a beautiful vacation close to nature. Hawar Island, situated in the Persian Gulf, is excellent for swimming and other water sports. Since Hawar Island is such a popular tourist destination, it is possible to find some of the most luxurious resorts in Bahrain on this island.
Hawar Island in Bahrain is a stunning destination for many reasons, including its magnificent sea vistas and luxury resorts. In addition to a diverse range of bird species, the island is home to sand gazelles and Arabian oryx.
Bahrain World Trade Center
The Bahrain Mall has some of the biggest retail malls in Bahrain and some of the most excellent cafés, exquisite restaurants, and several entertainment facilities. As a result, it is recognized as one of the major tourist attractions in Bahrain all year. It is notable for its architectural design, which includes smart construction approaches to ensure that the mall receives the most visitors.
Bahrain's capital, Manama, is home to the Bahrain World Trade Center, which offers a strategic position and a beautiful view of the Bahrain Corniche. It is shaped like a sail and is made up of two massive towers comparable to one another. Each building has 44 floors; the complex's center has a Sheraton hotel and the company's headquarters.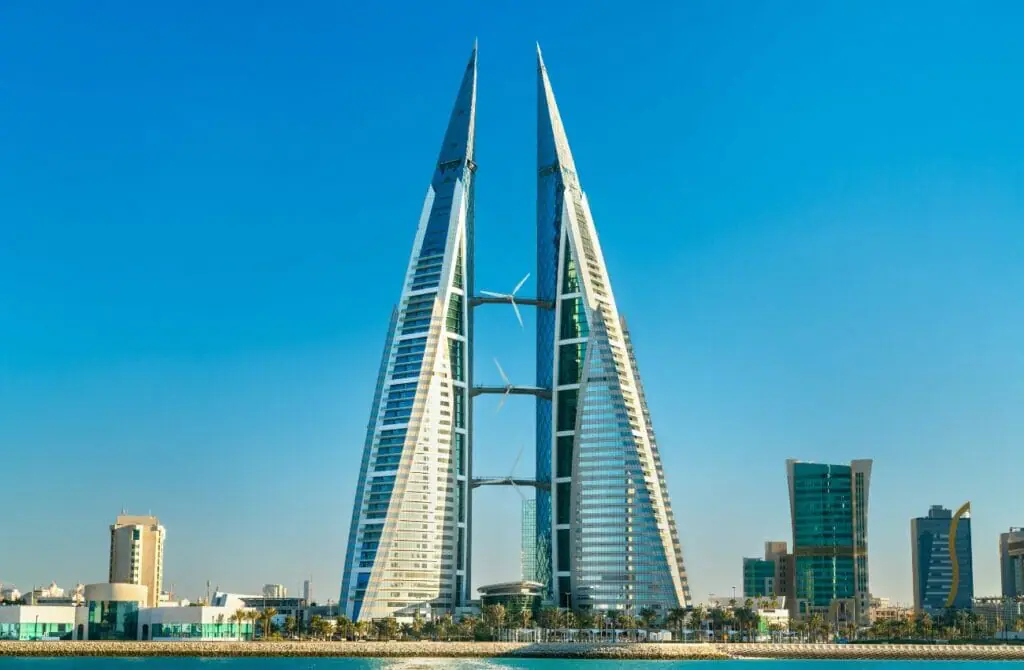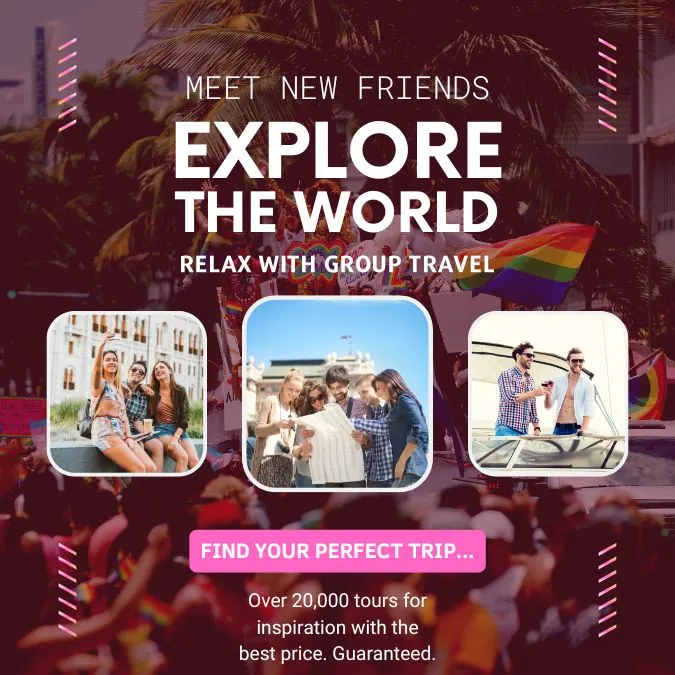 Gay-Friendly and Gay Hotels in Bahrain
In countries like Gay Bahrain where the rainbow flag is frowned upon and where LGBTQ+ individuals are yet to find legal acceptance, it is essential for those colorful souls planning a sojourn to be aware of the risks and take astute steps to ensure their safety. Key to this safety, lies the choice of accommodations, ones that are less likely to frown upon the radiance of same-sex travelers.
The advice often given and indeed championed, is to book two separate beds, and present the illusion of simple camaraderie. This pragmatic approach helps dodge any public displays that might otherwise provoke unwanted attention. The reality is, while it's a pity that Bahrain does not have officially gay-friendly accommodations, there are nonetheless a plethora of fabulous international or high-end establishments that tend to be less problematically inclined towards their LGBTQ+ guests.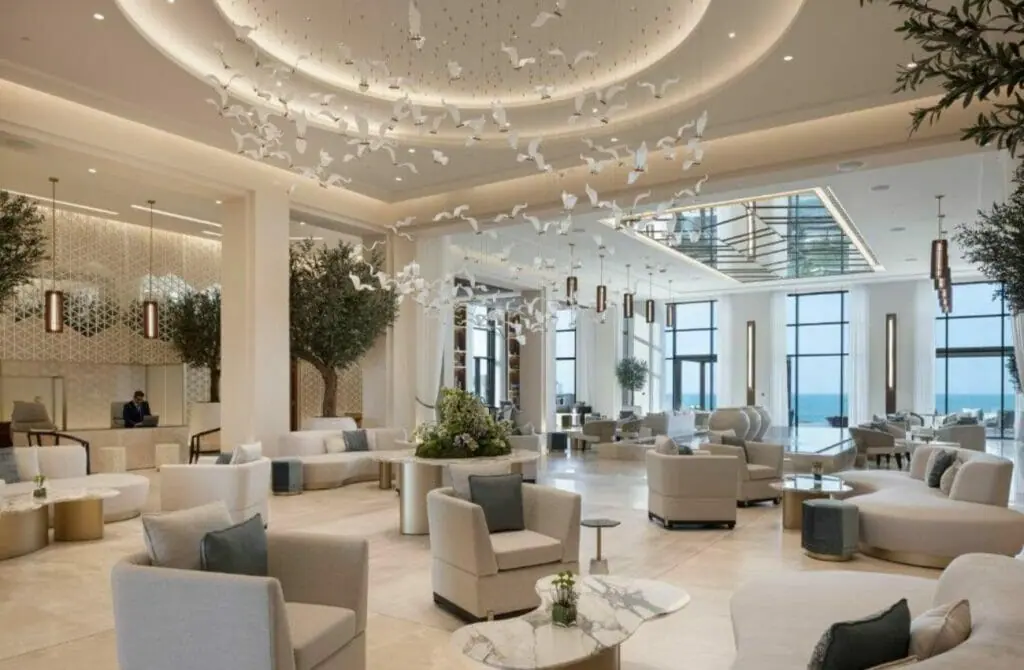 One should understand, these illustrious accommodations might not be overtly gay-friendly and could potentially lack certain policies or practices aimed at creating a safe and inclusive environment for LGBTQ+ guests. However, let not your hearts be troubled, for these are the most flamboyantly magnificent hotels in Bahrain. According to the personal experiences of other gay travelers and us, these are the places we highly recommend for your stay.
Although these establishments might resonate with the inclusive ethos of their western parent brand, they are situated in a land where the local laws preside. Therefore, it is paramount to remember to respect and abide by the laws of the land.
Regardless of these considerations, Bahrain offers a wide spectrum of accommodations to suit varying needs. While it can indeed be a hurdle to identify gay-friendly options, these suggested precautions can help assure a secure and joyful sojourn in this intriguing city. As always, planning ahead and booking accommodations in advance is highly recommended. The journey for LGBTQ+ rights continues, and until that day of universal acceptance, we travel with pride, precaution, and a continual sense of adventure.
For now, these are the most fabulous hotels in Bahrain, according to other gay travelers and us, and where we recommend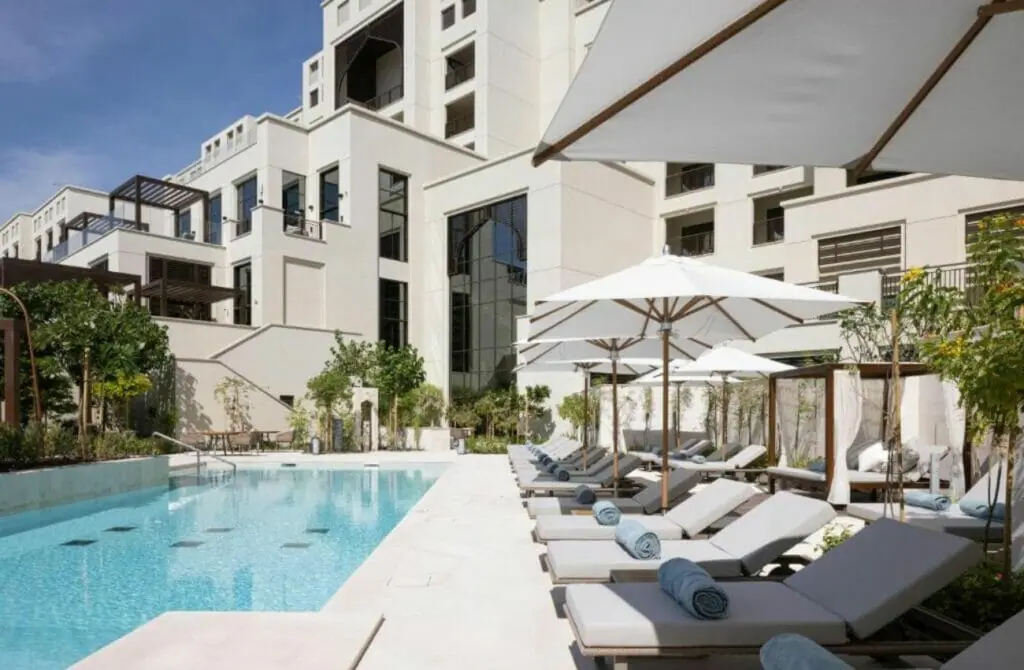 Jumeirah Gulf of Bahrain Resort and Spa ☆☆☆☆☆
The magnificent Jumeirah Gulf of Bahrain Resort and Spa, which has a five-star rating, is located in Manama, the capital city of Bahrain. Visitors will be kept entertained throughout their stay at the hotel by a range of exciting activities provided at the hotel. Visitors have access to an outdoor swimming pool, allowing them to swim in the bottoms of their favorite pants while soaking in the stunning backdrop of the natural surroundings.
The rooms at this lovely hotel offer several outstanding features that set them apart. The rooms have been deliberately constructed and decorated to appeal to the specific interests of each guest. One of the most attractive features of the accommodations is that each room offers a picture-perfect pool view.
Each hotel room has a bar and a patio, so guests can go out onto the terrace in the evening to sip a beer of their choice while watching the sunset and admiring the vista.
Moreover, the rooms include soft beds, ensuring you get a good night's sleep here. You won't have to run around in the morning to cook breakfast since the hotel provides a free breakfast with a buffet, continental spread, and full English and Irish selections.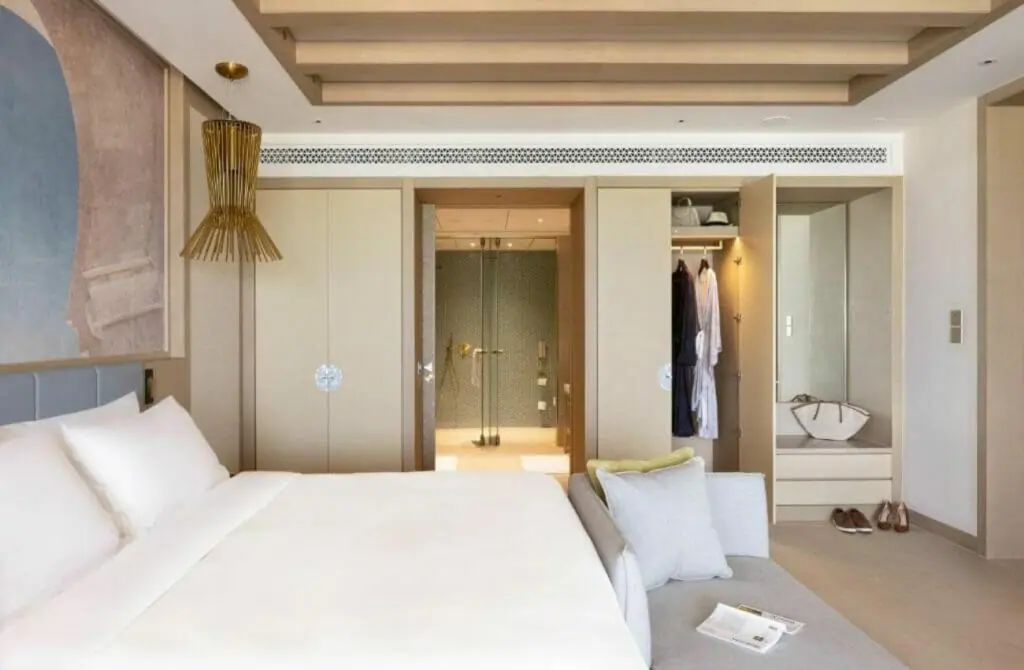 Four Seasons Hotel Bahrain Bay ☆☆☆☆
Visitors to the Four Seasons Hotel Bahrain Bay are often impressed by the hotel's gorgeous architecture, which is one of the reasons it is regarded as a luxury facility. The property has 68 stories and is located on a 5-acre private island that may be accessed via a causeway, a boat, or a water taxi. Every afternoon, a pair of piano and violin performances in the lobby adorned with eight lovely olive trees.
You may take your relaxation to the next level at Bahrain's finest luxury resort location, which boasts five different swimming choices, a light-filled spa with a selection of unisex and women-only treatments, and more. The seven dining and drinking venues, which include two restaurants in Bahrain recognized for their specialty cuisine and a lounge built by Wolfgang Puck, are all easily accessible to customers.
During the day, the Bay View Lounge provides alcoholic drinks and light cuisine and features an outdoor terrace with panoramic views of the Manama skyline. The Bay View Lounge also serves afternoon tea and gourmet dinners.
Each room has been attractively designed and equipped with various basic amenities to guarantee that every visitor has a nice experience while staying in one of the rooms. Each suite's marble bathrooms have a bathtub, complimentary amenities, and a shower.
Each unit includes a shower as well. A fitness facility also allows guests to work out and burn extra calories. Last, take advantage of the hotel's exquisite spa and indulge in a body treatment or a Middle Eastern massage.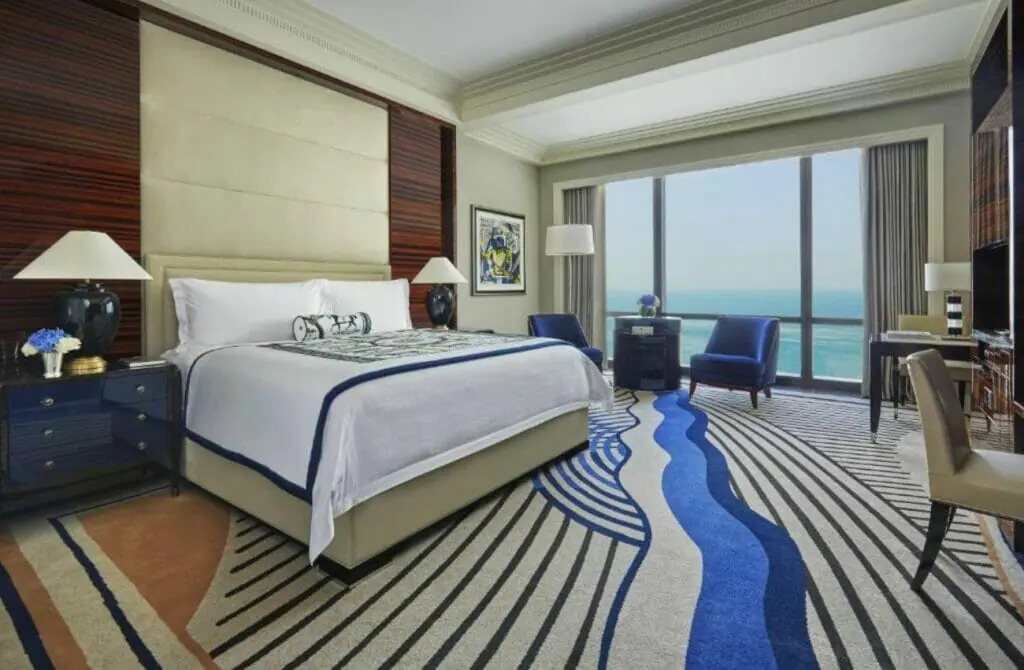 Address Beach Resort Bahrain ☆☆☆☆
Address Beach Resort Bahrain is a famous beach resort for vacationers in Bahrain's capital city, Manama. The Address Beach Resort Bahrain also has a well-equipped fitness facility where guests can burn off some of the extra calories they may have ingested while staying at the hotel.
This hotel is well-known for serving a delightful daily breakfast to its guests, which comprises a continental breakfast, a full English or Irish breakfast, and a beautiful breakfast buffet each morning.
The hotel rooms have a range of conveniences to make your stay as comfortable and pleasurable as possible. The hotel features various rooms with views of the city, all with a balcony. If tourists get bored in their lodgings, they may depart their rooms and step out onto the balcony to take in the spectacular views of the city.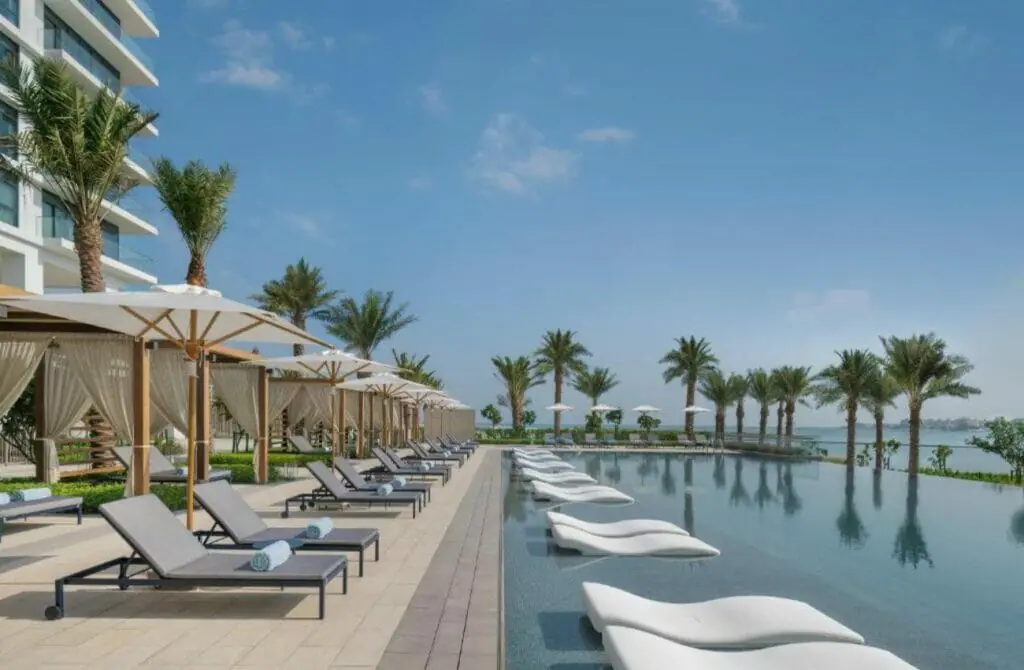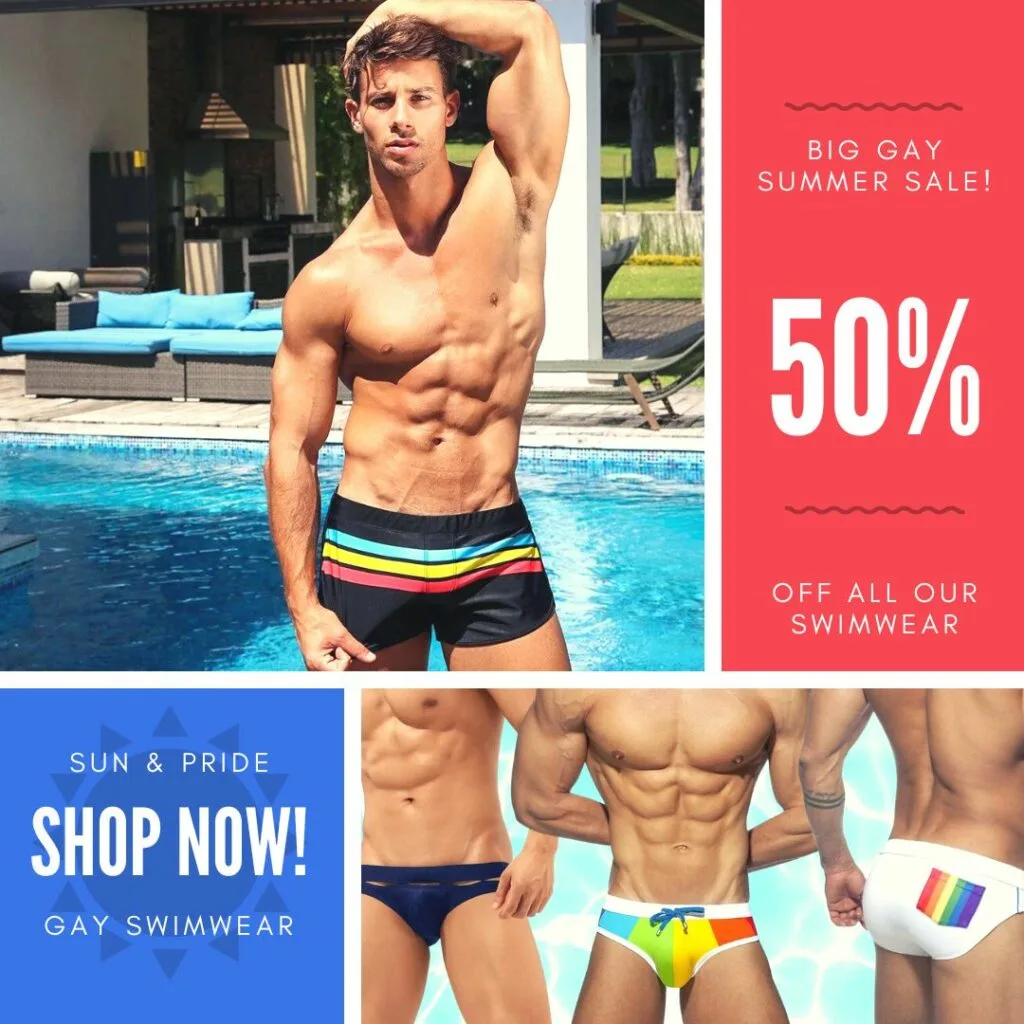 Gay Nightlife in Bahrain
After a long day of viewing Bahrain's historic sights, visiting the city's numerous art galleries and museums, and immersing yourself in as much local culture as possible, you'll need time to rest and unwind. And no experience in Bahrain compares to a night on the town for reaching this aim.
The country's nightlife is vital to any trip to Bahrain and should not be overlooked. Enjoying the many clubs, fancy restaurants, unusual beverages, and superb music options will make your holiday more memorable.
While exploring the nightlife of a new city can be exciting, it's important to remember that Gay Bahrain is a city in a country where same-sex activity is illegal, and being queer is not accepted in public. As such, it's crucial to avoid any displays of queerness or same-sex activity in public.
However, you can still enjoy the 'straight' nightlife in Gay Bahrain as in any other city. You can meet new people, try new things, and get a taste of the local culture without attracting unwanted attention.
Whether you're dancing at a club or mingling at a bar, remember to respect the local culture and avoid any behavior that may be seen as queer or same-sex activity. By doing so, you can have a fun and memorable experience while still being mindful of the local laws and customs.
So, step out of your comfort zone and explore the nightlife in Gay Bahrain, but remember to do so as a non-queer traveler. Enjoy the city's nightlife while respecting the local culture and avoiding any displays of queerness or same-sex activity in public.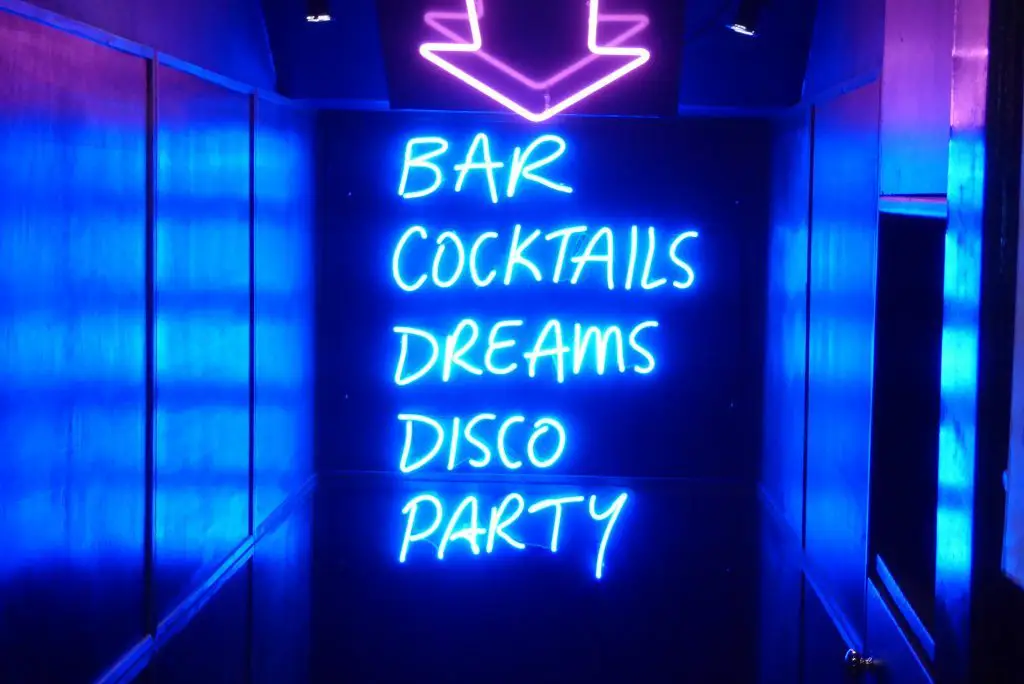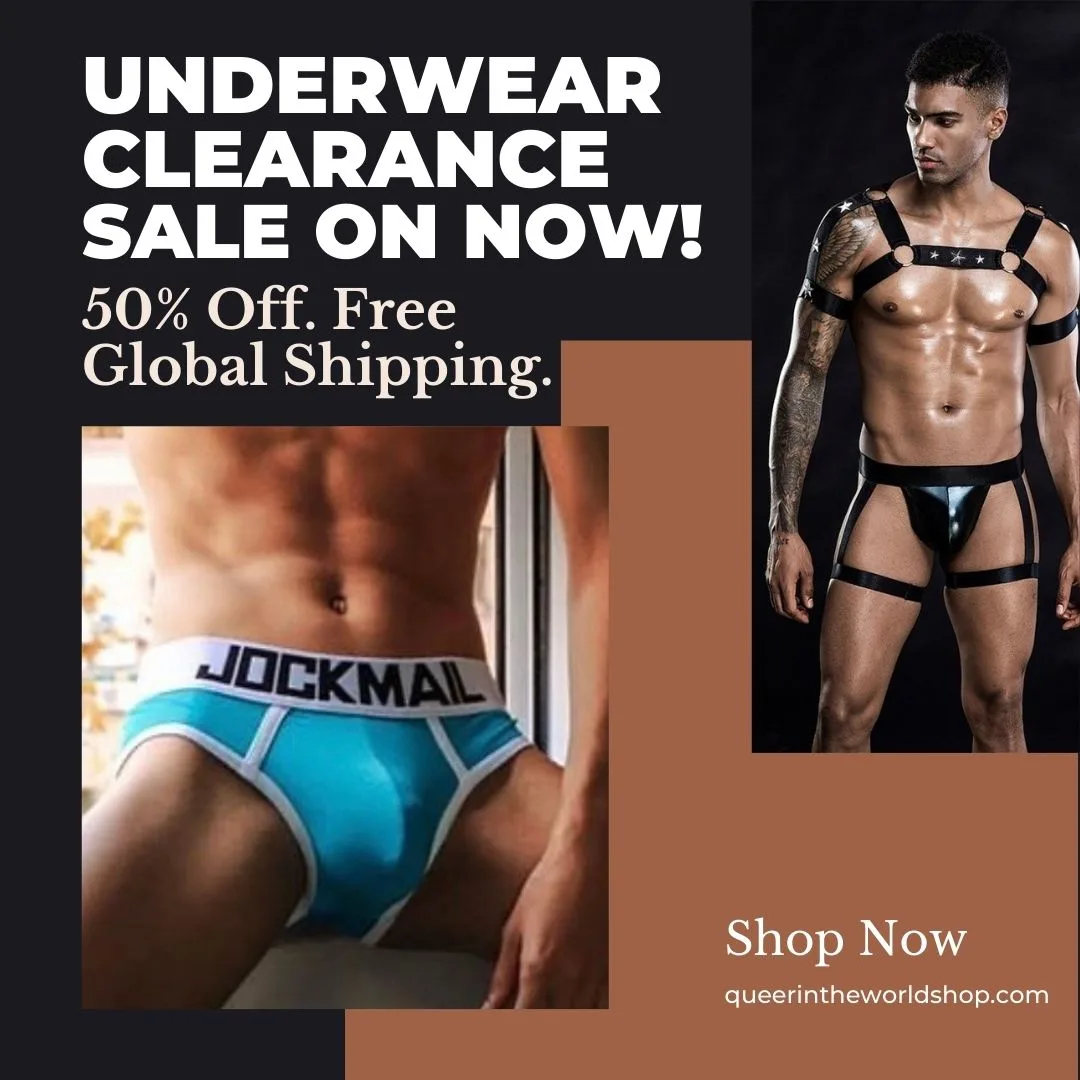 Gay-Friendly Bars and Clubs in Bahrain
Ibrida, Ramee Grand's club, is well-known for being the heart of Bahrain's thriving nightlife. It is more than just a place to get drinks and food; the restaurant is recognized for organizing many big events and enormous performances to entertain its customers. It has received appreciation from a wide range of musicians and celebrities. Since there is so much to do here, it would be hard to get bored in only a few hours.
Bushido is the place to go for an authentic Japanese dining experience and a great night out in Bahrain's entertainment scene. From the magnificent walls covered with Samurai coats of armor to the excellent choice of Asian food, it delivers the most authentic portrayal of Japanese culture.
This restaurant delivers delicious meals and has an extensive bar menu, which adds to the whole experience. This location is great for a weekend getaway since it has some of the most outstanding DJs in the area and live music performances that will keep you engaged throughout the night.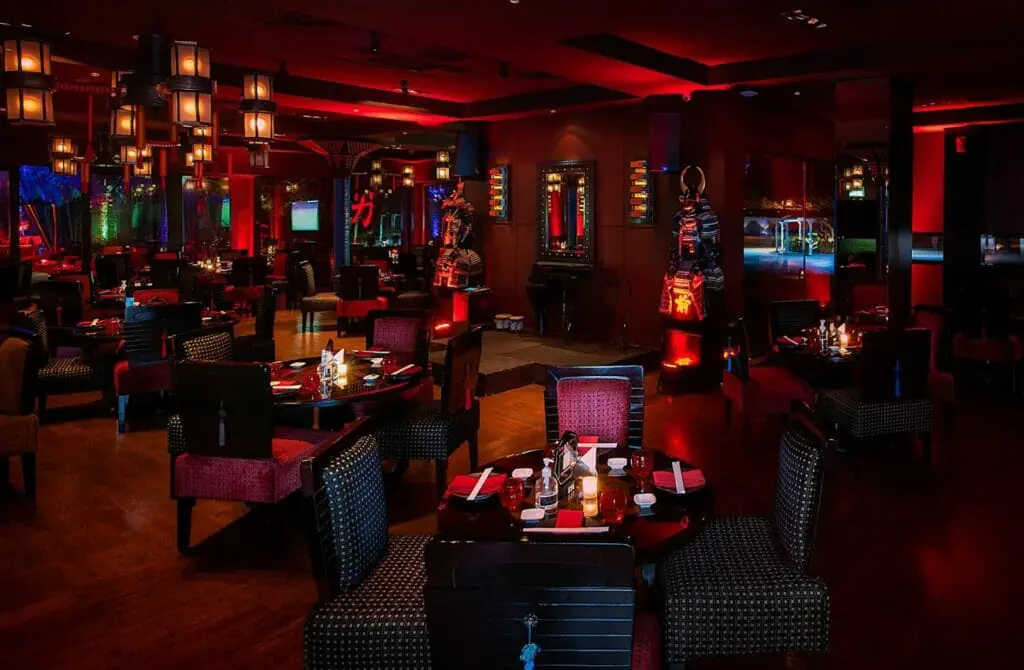 The beautiful InterContinental Regency, located in the heart of Manama, offers an excellent chance to get away from the hustle and bustle of the city and spend your weekends in a serene refuge surrounded by lush flora.
It offers a poolside bar where visitors may unwind and enjoy one-of-a-kind cocktails as they are served. It is most renowned for its mind-blowing molecular beverages and delectable savory meals. If you want to enjoy a lavish evening of outstanding food in one handy location, this is the place to go.
If you want to have a spectacular dining and drinking experience in the ambiance of a castle designed in a medieval style, Camelot can meet all of your needs. At Camelot, on one of the best nights of the week, Grape Night Tuesdays, enjoy freshly prepared French dishes while sipping on your beverages in a relatively tranquil and attractive ambiance. This is regarded as one of the greatest evenings held at this venue.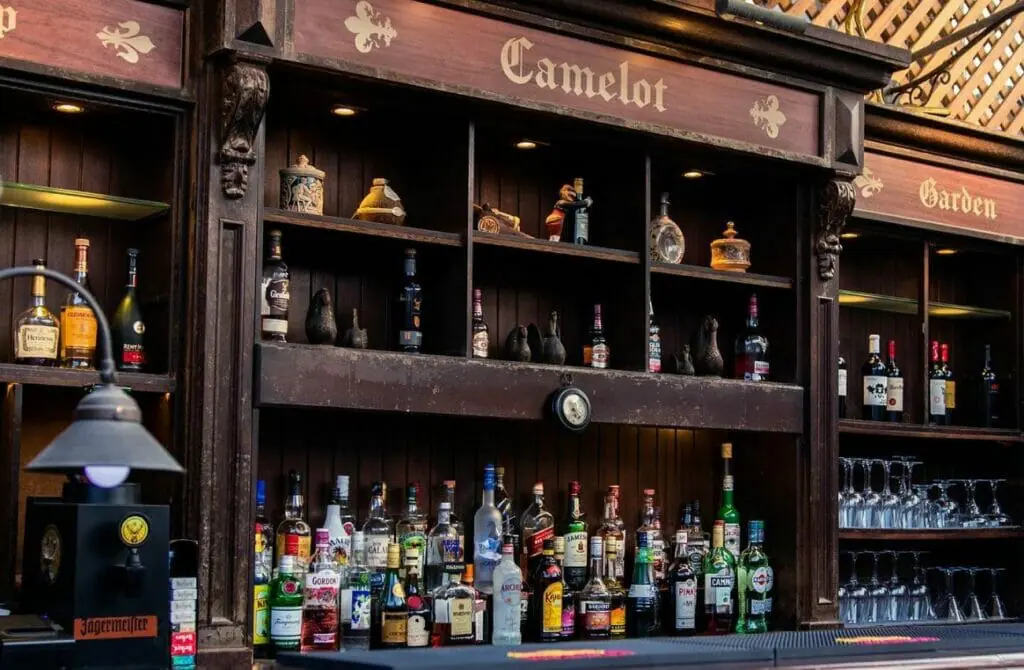 If dancing out isn't enough to relieve the day's tensions, perhaps lounging will suffice. What could be better than listening to jazz at a club while simultaneously relaxing in the pleasant, comforting warmth of a lounge? This is exactly what you get when you visit Blue Moon Lounge!
It is nestled away on the 50th floor of the magnificent Four Seasons Bahrain Bay Hotel, which is why it is regarded as Bahrain's "star" club. This restaurant, which boasts floor-to-ceiling windows that give a spectacular view of Bahrain's cityscape, serves the best Asian cuisines and a full bar menu.
Club Wrangler is the place to go if you want to taste, or in this case, drink, Bahrain's nightlife, whether you are a visitor or a native. Wrangler has been in business since 1999, and its location is one of the key reasons for its success. The club, located in the center of Juffair, provides its clients with a broad range of activities in addition to those provided by the venue itself.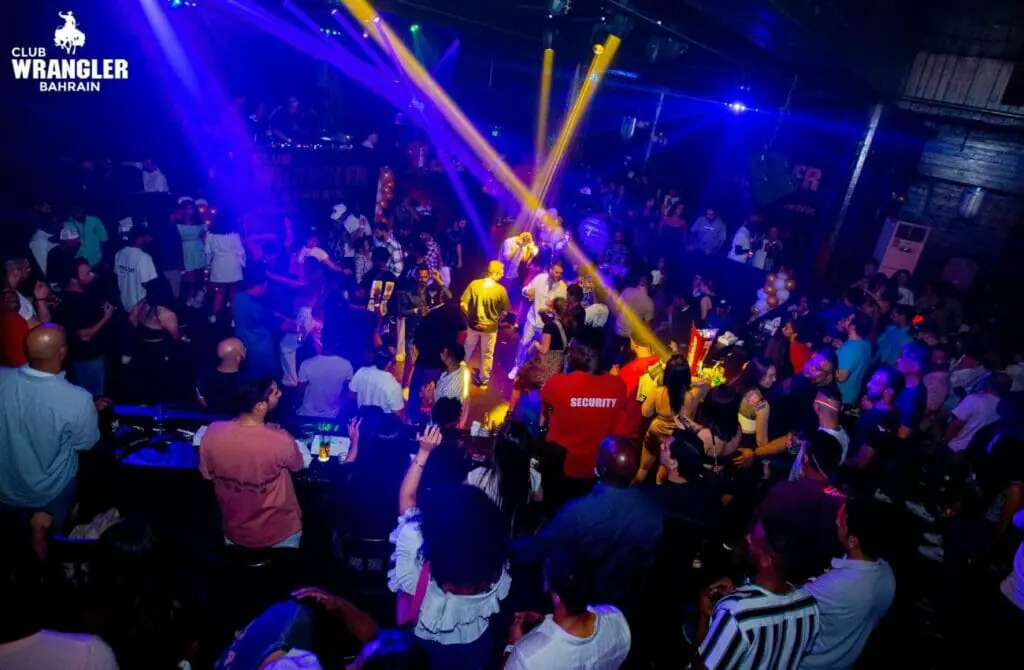 Looking for a fun night out in Bahrain but don't know where to go? Club 360 is the only place you need to look. This ever-popular nightlife destination, which is constantly crowded, is a guaranteed way to have a good time. The regular DJs know how to get the audience moving; as a bonus, women and US Navy personnel do not have to pay to attend.
Nothing beats indulging in some of your favorite treats while listening to soothing music played live in the background while lying on the chairs. Ireland's unique selling point is that it organizes live karaoke nights, making it the only venue in Bahrain of its kind.
It is one of the finest places to spend a night out since it has some of the best live music in Bahrain and is often full, especially on Mondays because of the karaoke, so it is better to start the night at about 9 p.m. to make the most of the evening.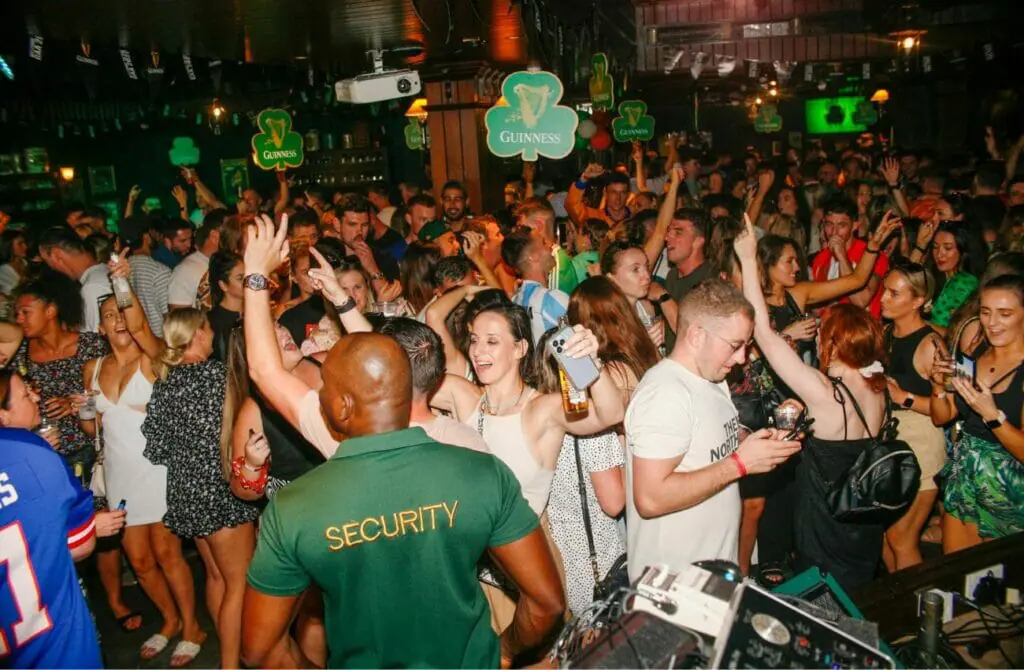 Cocktail Bars and Clubs in Bahrain
This bar promotes the Bahraini music industry by hosting live music of various genres depending on the day of the week. This pub also features live music regularly. Its bartenders are expert mixologists who produce delectable concoctions and are noted for their cheerful approach and service. You will not be disappointed if you go hungry since the meal is excellent.
Due to the enormous number of clients visiting this rooftop lounge on weekends, it is highly advised that you make a reservation by phoning the institution ahead of time.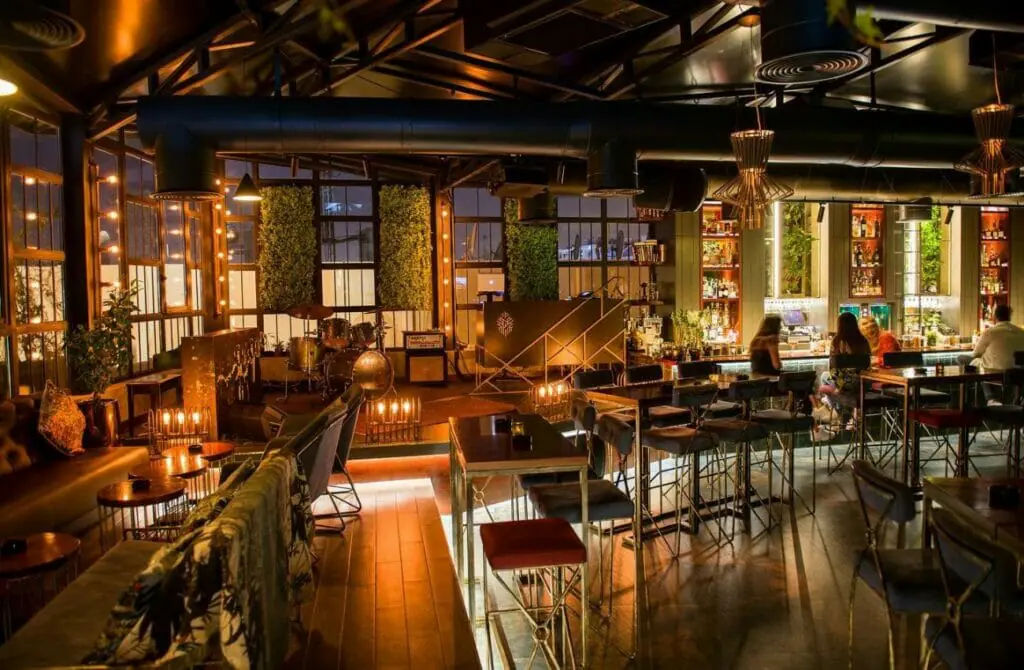 Iris caters to post-work audiences, including people with sophisticated and refined tastes and premium clients eager to get lit. It is the place for a relaxed ambiance, wonderful music, a spectacular view, and tasty drinks and bites.
The cocktails are made with a personal touch, and the entertainment is top-notch, keeping the celebration going all night. They close over the summer months and reopen during the fall season. Thus you must follow them on Instagram to stay updated with their schedule.
Calexico is the place to go any day of the week if you want a wide selection of tequila, amazing beverages, award-winning Mexican street food, and fantastic music to dance to, whether given by a DJ or a live band. Even on the busiest nights, the team never fails to grin and is well-known for its warmth.
The ambiance has a unique appearance, and the pub includes many separate spaces, including a huge outdoor patio, a restaurant on the main floor, and a rooftop with live music. This bar should be at the top of everyone's list.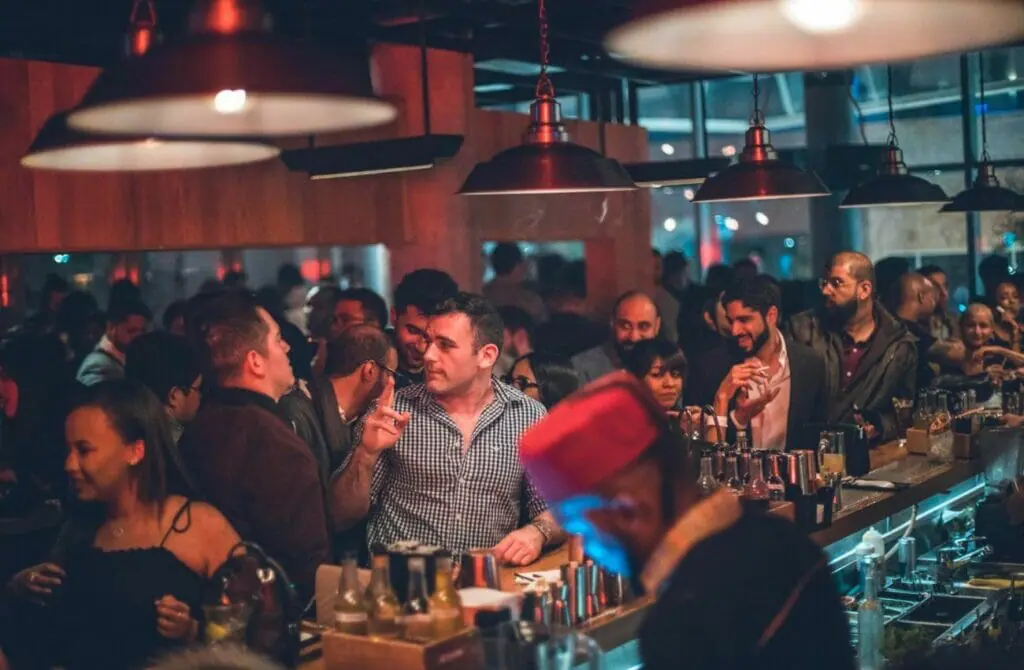 Masso Masso is the place to go if you like upmarket meals and beverages in a refined atmosphere. This well-known pub has been acknowledged for its exceptional service and boasts the most extensive wine selection on the island.
Bring someone you want to impress to Masso, and they will like you even more as a consequence of your visit. The restaurant offers a lounge and a beautiful outdoor terrace that will put you in a good mood. Due to the large number of clients on weekends, booking a reservation in advance is advisable.
LNT Gastro Pub is a new bar with live music that offers beverages. It's on the second floor, just above Lanterns. They offer an in-house live band and a DJ, so you'll be entertained all night. They offer special Happy Hour pricing where all drinks on the menu are 25% off, which is great since we constantly search for ways to save money.
The menu offers a wide variety of foods, so there's a decent chance you can fulfill your appetite. It's a nice place for a quiet night out with friends. However, the lighting might need some work.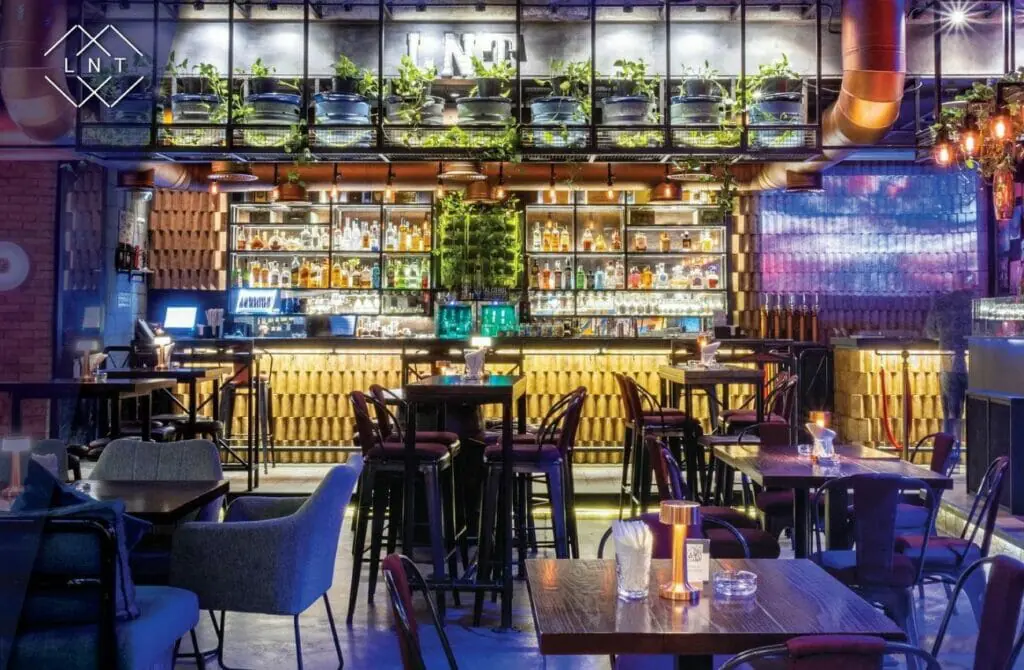 This Afro-Caribbean restaurant and lounge bar is just one story down from Hazel, and it incorporates island influences into everything from the food to the drinks to the décor. You may rest and enjoy the ambiance or swing next to the DJ; hence, consider this area a staycation. When you cannot reach the island, the island will come to you. You must order the Jerk Beef Ribs and the Voodoo cocktail.
This modern Japanese restaurant seems fun because its rooftop bar has good music and drinks and offers free salsa sessions on Wednesdays. The restaurant has three levels. It's the kind of place where you may meet new people and learn about fascinating people. Come on and have a nice time because the service and the wide selection of drinks are excellent.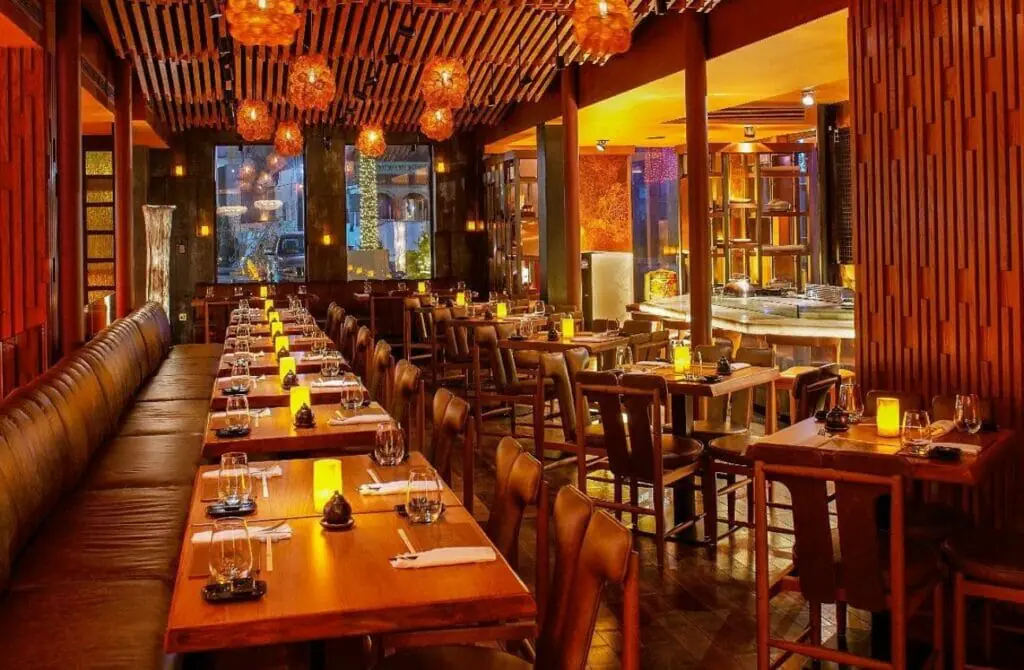 Rooftop Bars and Clubs in Bahrain
Keizo, situated in the Al Areen Palace and Spa in Sakhir, is a long drive from the city center; nonetheless, the journey is well worth it since it offers Bahrain the most romantic eating experience conceivable while dining outdoors.
The lakeside al fresco terrace boasts towering date palms and rich foliage, making it a great spot for a date or an anniversary lunch. Guests may also pay an additional price to sit in one of the gazebos perched on their artificial islands.
The Foundry constantly serves the greatest quality food and beverages and the most attractive environment in the business. Make a reservation at this chic restaurant's rooftop bar the next time you're out with a big group of friends to ensure a genuine evening full of entertainment and a lovely ambiance at this up-and-coming dining.
Stop in for a happy hour, which runs daily from 5:00 to 8:00 p.m., and make a reservation for the weekend since the establishment becomes incredibly packed on weekends.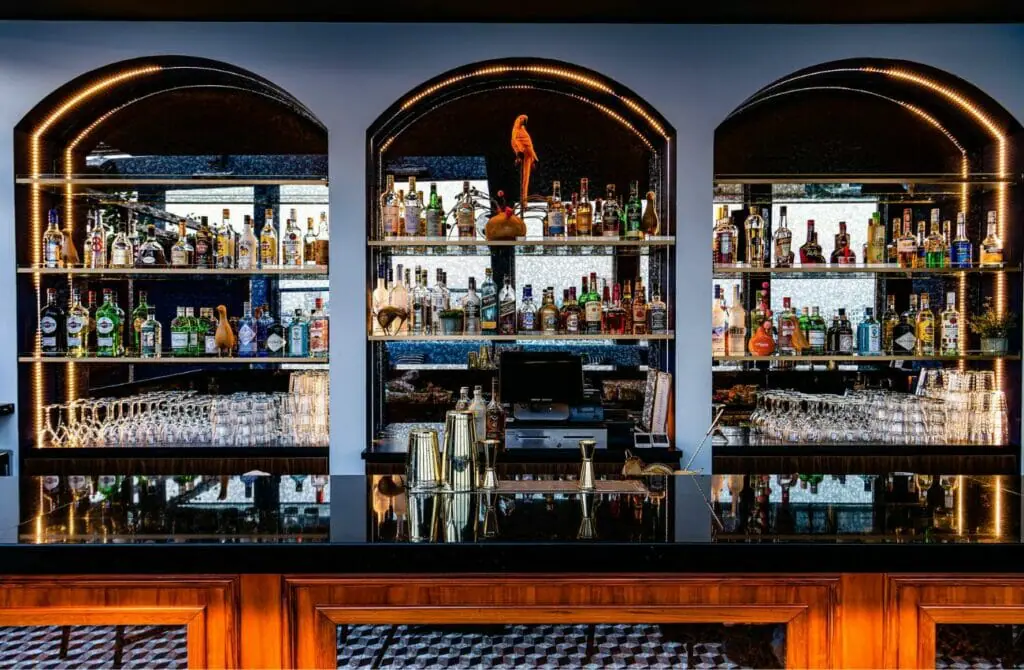 The Orangery, located on the grounds of the Palace Boutique Hotel, has a large and lush garden that is excellent for a weekend brunch. The fountain, cane furniture, and English street lighting enhance the rustic ambiance. There is also a private room with a glass ceiling ideal for small, intimate gatherings of family and friends.
In addition to pastries, scones, and sandwiches, additional dishes available at tea time include burgers, pizzas, and spaghetti. The restaurant provides a range of seafood and meat cuisines with a Levantine flair, such as grilled salmon and lamb chops.
If you're looking for a calm and relaxed setting on top of the Gallery, come to the Rooftop Bar, where you can enjoy fresh beverages and delectable food with friends and a great crowd.
Gallery 21 is a venue with numerous areas that provide varied themes depending on your mood, and the Rooftop Bar offers a nice and relaxed feeling on top of the Gallery. You should go since it is one of the most popular tourist spots in the region.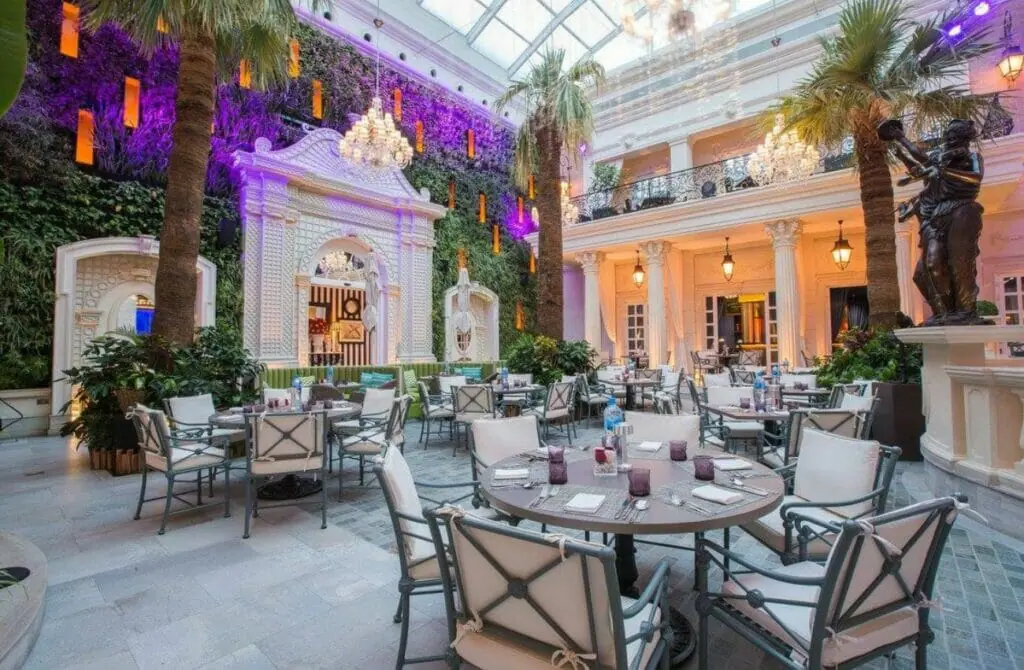 This restaurant in the lovely Block 338 area serves uncomplicated food that offers considerable value for money. A rustic backdrop for outdoor dining is provided by a refurbished building in the style of Arab architecture, complete with a flat roof and historical elements on the walls. Guests may enjoy their lunch in the nearby garden, which has a pebble floor, umbrella canopies, and a variety of vegetation.
In addition to a large range of soups and salads, the menu includes several basic yet flavorful meals such as beef stroganoff, grilled chicken served with gravy and mashed potatoes, spaghetti, and burgers. You must try the grilled halloumi salad and the peach iced tea. A word of caution: Coco's is usually busy, regardless of the time of day, and since reservations cannot be made in advance, getting a table there may be tough.
The 25th level of downtown Rotana houses this stylish urban bar and restaurant. Guests may enjoy stunning views of Bahrain's capital city from this vantage position.
Relax in the comfortable lounge area while listening to great music and enjoying specialty cocktails in the outdoor space, which offers both bar seating and chairs the bar. You may also get into the swing of things by standing at one of the cocktail tables and bopping along to the energetic music.
There are vegetarian and non-vegetarian small meals on the menu, including fried calamari, pistachio kebabs with tomato salsa, and saffron chicken and leek skewers. This, along with good service and the ambiance of a rooftop bar with a little wind, will ensure that your weekend ends on a high note.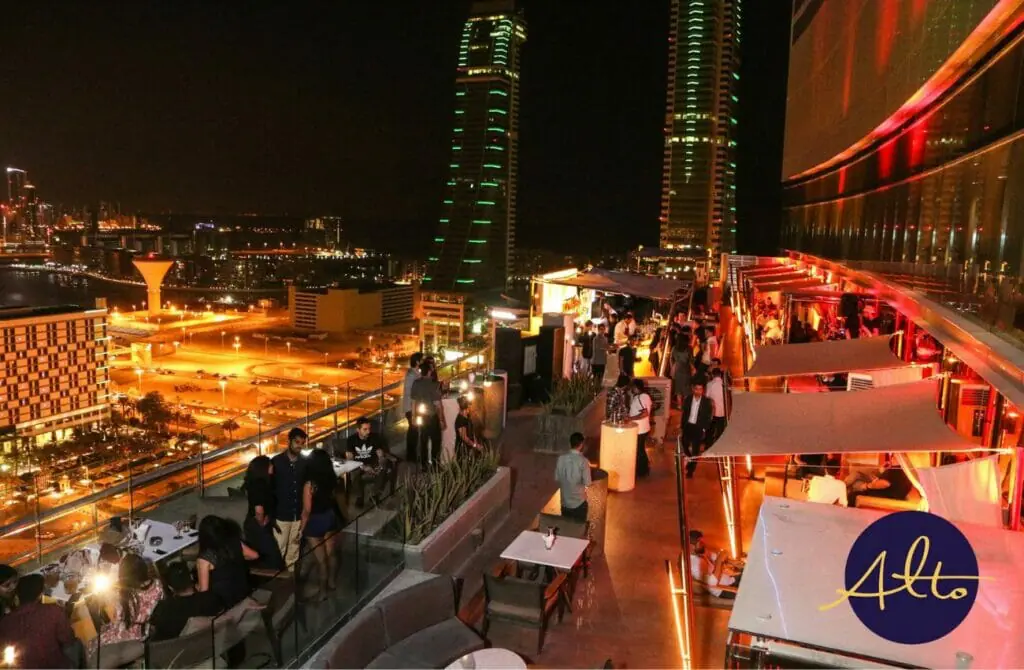 Gay Saunas & Cruising Clubs in Bahrain
As a queer traveler visiting Gay Bahrain, it's important to remember that being gay is illegal in this country. While visiting some of the known gay cruise spots may be an exciting prospect, it's important to remember that any same-sex activity is strictly prohibited. As such, we are choosing not to mention any here and do not recommend you try them unless you are with a trusted local (and even then, it isn't our recommendation).
We do not advise engaging in any illegal activity, including hooking up with locals or engaging in public cruising. If you choose hook-up apps, it's important to use a VPN and avoid giving away any identifiable information until you're certain it's safe. We also advise against visiting bathhouses or engaging in any sexual activity in public places.
It goes without saying that if you are out for fun, always practice safe sex and use protection to reduce the risk of contracting sexually transmitted infections. Queer public health campaigns are not a thing here – as you might imagine. It's crucial to respect local laws and customs regarding LGBTQ+ activities and to keep a low profile when it comes to queer activities.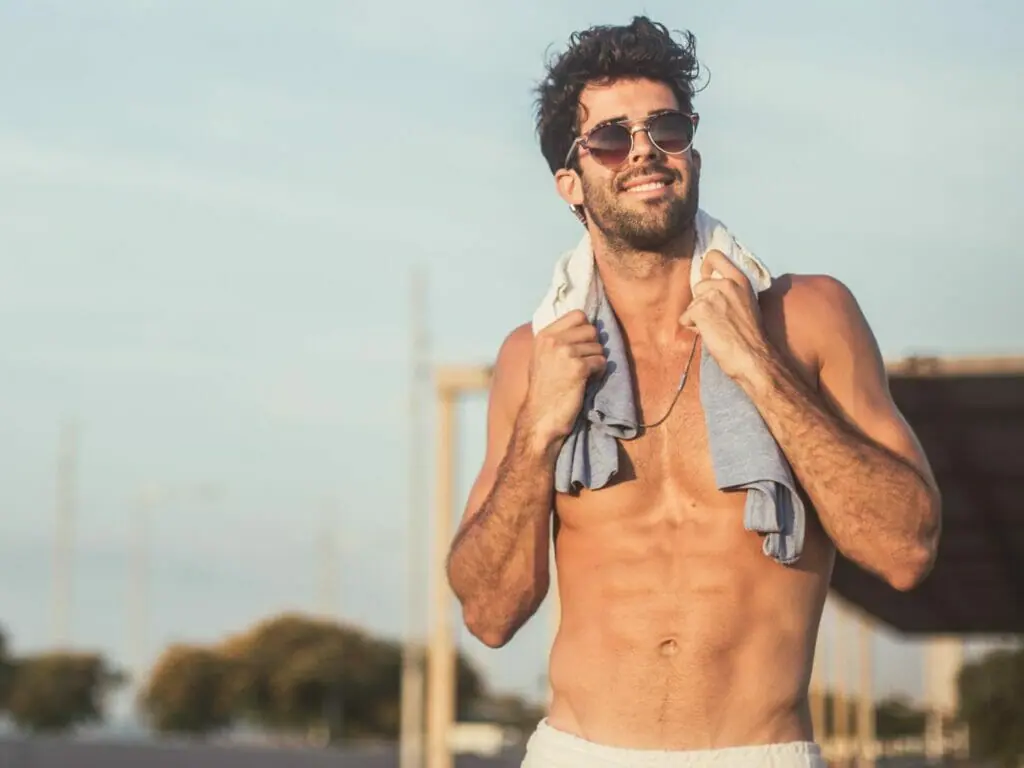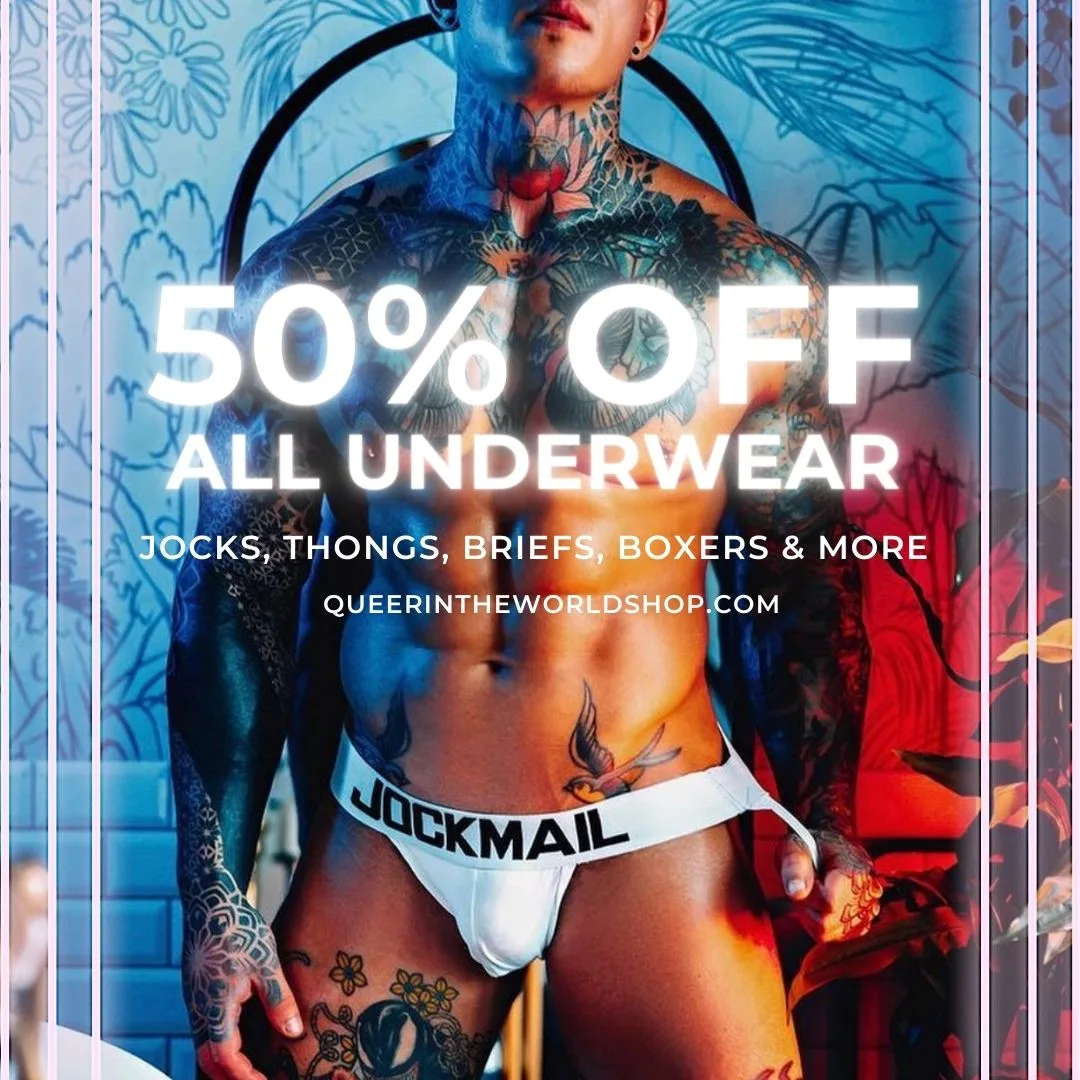 Gay Map Of Bahrain
Finding it hard to envisage where everything is in Bahrain? Hopefully, this queer-centric map helps where we have marked all the bars, clubs, parties, hotels, saunas, massages, and more will help you stay in the spot best suited to you!