Hold onto your sequins, darlings! Today we're off on a rather bittersweet voyage to Gay Mombasa, Kenya's coastal gem. This city boasts an exotic blend of Indian, Arabian, and African cultures, but behind the vibrant hues, there's a darker shade, one that's far from the glittering spectrum we're accustomed to.
Mombasa, once the capital of British East Africa and now the hub of Mombasa County, can make even the most experienced traveler's heart skip a beat with its tropical allure. But let me be crystal clear, my fabulous friends: Mombasa and, indeed, Kenya, doesn't roll out the rainbow carpet for our community.
Beneath the city's captivating cultural quilt, homosexuality is unfortunately seen as a criminal act. Mombasa, with its echoes of Dakar and Dar es Salaam, may be Kenya's second-largest city and a popular tourist magnet, but for us LGBTQ+ individuals, it might not be the safest region to flaunt our flamboyance or express our love openly.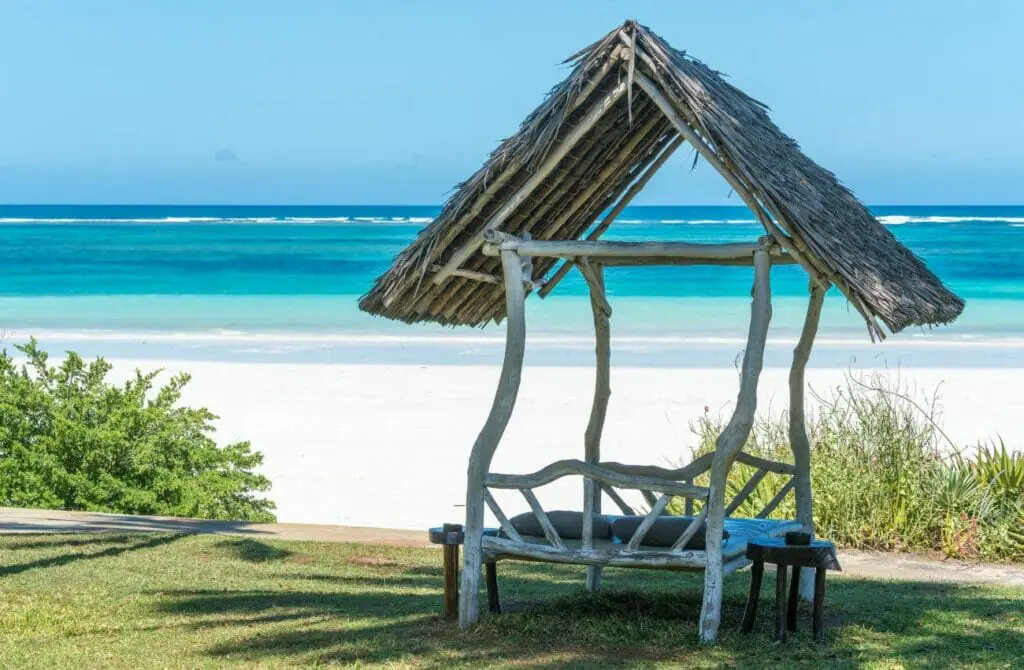 As heartbreaking as it is, the Kenyan government has had its blinders on when it comes to recognizing same-sex relationships, with such partnerships remaining unrecognized since 2010. Anti-discrimination laws that cover sexual orientation and gender identity are, sadly, nonexistent.
But let's shift our gaze back to Mombasa's picturesque scenes for a moment. Imagine beach resorts dotting palm-lined stretches along the mainland, overseeing crystal clear waters embracing coral reefs. Enchanting, isn't it? However, remember darlings, it's a view best admired with caution and discretion.
Mombasa's historical wealth and cultural vibrancy are undeniable. The dolphin spotting, deep-sea fishing, diving, snorkeling among wrecks and reefs, and sunbathing on the dunes are alluring for tourists from all over the globe. But, my dear LGBTQ+ globetrotters, it is a place where we must tread lightly.
So, dear ones, this is your flamboyant and ever-so-considerate guide reminding you to be savvy about where you let your fabulous flag fly. Mombasa may be a melting pot of fascinating cultures and tantalizing tourist attractions, but it's a pot in which our community is, regrettably, not warmly welcomed. Be safe, stay fabulous, and always be aware of the world around you.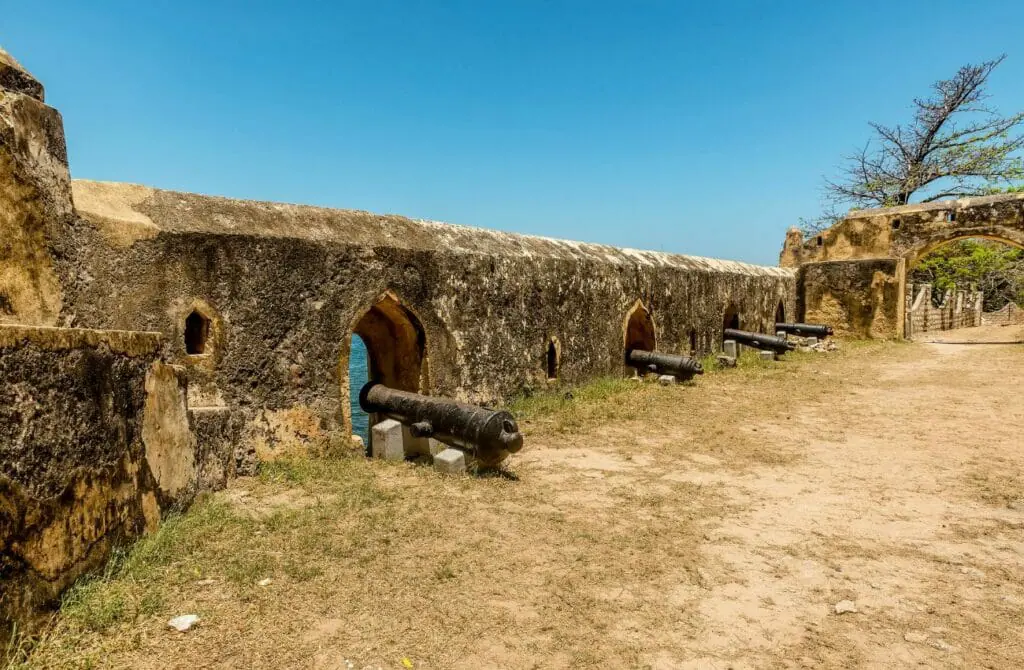 Attractions in Gay Mombasa, Kenya
As a new visitor to Gay Mombasa, it's important to be aware that being queer is illegal in this city and country, and any same-sex activity should be avoided to ensure your safety. However, there are still plenty of things to see and do that do not involve expressing your sexual orientation.
One of the best ways to experience the city is to visit its most iconic landmarks and attractions, including historical monuments, museums, and art galleries. You can also admire the city's architecture, explore its parks and gardens, sample local cuisine, and visit local markets. Additionally, cultural events such as festivals, concerts, and shows can provide a glimpse into the local culture.
We feel it's important to acknowledge the challenges and risks of visiting destinations where same-sex activity is illegal. However, we still believe in the power of cultural exchange and the value of experiencing diverse cultures, even if we may not agree with their laws and customs.
Visiting queerphobic destinations allows us to learn about the local culture, history, and traditions and to gain a deeper understanding of the challenges faced by LGBTQ+ communities in those places. It also provides an opportunity to connect with local people, to hear their stories, and to show solidarity with the queer community.
It's important, however, to be mindful of the risks and to take steps to ensure our safety and the safety of local queer people. This may include avoiding public displays of affection, not discussing our sexual orientation with strangers, and being aware of local laws and customs.
As we explore these destinations, it's crucial to spare a thought for local queer people who may face discrimination, persecution, and even violence due to their sexual orientation.
We might also have the opportunity to use our platform to amplify their voices and to support local organizations working to protect and advocate for LGBTQ+ rights – however, this is best done once you have left (and if you reside in a gay-friendly country!).
While it may not always be easy or safe to visit queer-illegal destinations, cultural exchange and understanding can help bridge divides and promote acceptance and tolerance.
Let's continue to explore the world while keeping in mind the experiences, struggles, and restrictions on LGBTQ+ expression in this city and country. Thankfully, it's still possible to enjoy the city's attractions and learn about its culture while being mindful of local laws and customs.
These are our recommended must-see attractions in Mombasa.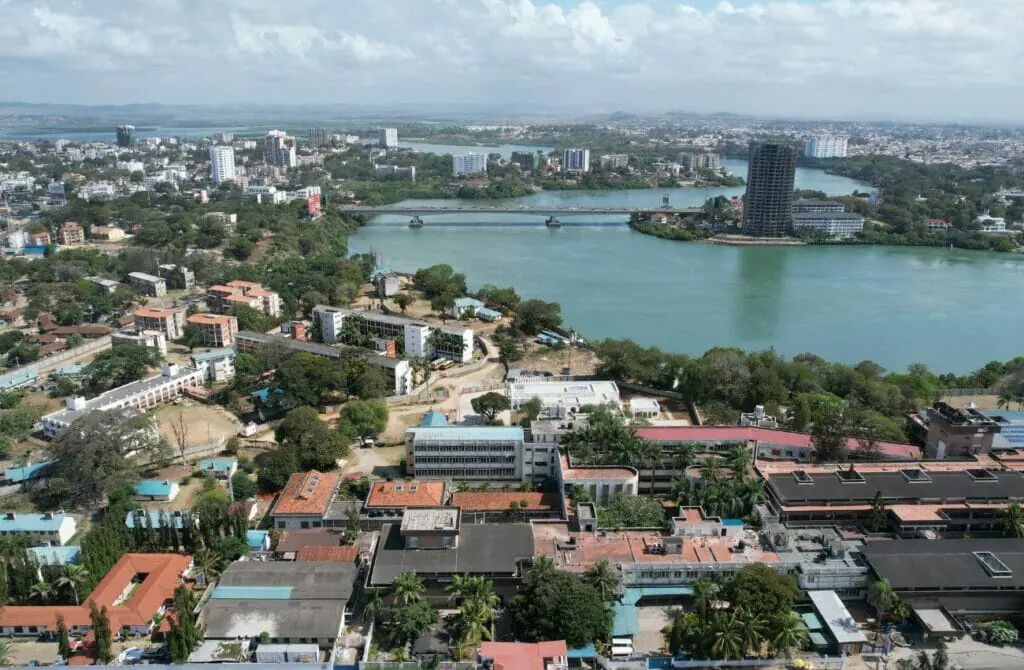 The Old Town is situated on the southeast coast of Mombasa Island and transports visitors back to the days when the Portuguese ruled over this important port. The town's architecture reflects that most of its population are of Arab, Asian, and European heritage.
The antique cottages jammed like sardines along the narrow passageways are ornamented with beautifully carved doors and balconies. A history buff's time here may be spent shopping for antiques, fragrant oils, spices, and other memorabilia and strolling around the picturesque lanes. If you're looking for a place to eat in Mombasa, this neighborhood provides a wonderful range of restaurants and cafés to pick from.
Fort Jesus, built by the Portuguese between 1593 and 1596, is a UNESCO World Heritage Site and one of Mombasa's primary tourist attractions. The structure, designed by Italian architect Cairati, is one of the world's finest examples of 16th-century Portuguese military architecture. The fort, built in the shape of a man, was given the name Jesus as an evident religious connection. From 1631 and 1875, the fort changed hands nine times before settling with the British.
Despite being partially ruined, Fort Jesus features a museum built atop the old military barracks. A large collection of ceramics and pottery shows the many civilizations that traded along the coast.
At Fort Jesus, many battlements and demolished buildings, including an Omani mansion built in the late 18th century that houses Omani jewelry and exhibitions on Swahili life. The Passage of Arches was excavated through the coral to get access to the sea.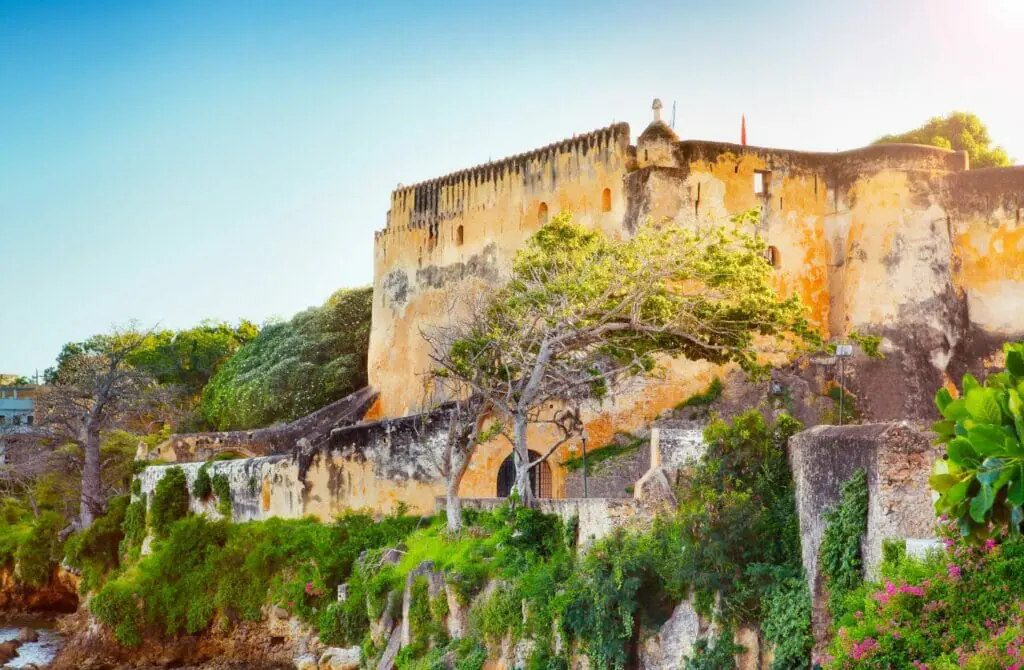 Mombasa Tusks
Have you considered taking a sightseeing tour of the city? It is an essential requirement to see this well-known landmark. The Mombasa Tusks are a monument built to commemorate Queen Elizabeth's visit to Mombasa in 1952. The aluminum tusks stand at the city's core business area entrance, which houses the bulk of the city's banks, businesses, and markets.
They give a great Instagram opportunity, but to obtain photographs of both sides of this busy route, you must first battle the traffic. You'll also notice that the tusks make the Mombasa letter "M" when they come together.
Haller Park Mombasa is a popular destination for animal lovers. This wonderful project, originally known as the Bamburi Nature Trail, began in 1971 when Dr. René Haller began restoring the area's disused limestone quarries into a thriving wildlife reserve.
Dr. Haller increased the mineral content of the soil, planted trees, built a fish farm, and created a wildlife park where each species has a role in the growing ecosystem. Giraffes, Cape buffalo, zebras, waterbucks, and hippos are all examples of the area's wildlife. Check the schedule before you attend to ensure you don't miss out on the giraffe feeding, which is a big attraction.
The park was also the home of a well-known interspecies couple who became an Internet sensation after an orphaned hippopotamus called Owen was taken in by a 130-year-old tortoise named Mzee. The park is home to a diverse range of avifauna.
More than 160 species of creatures and plants have been introduced into the area, including weavers, cranes, pelicans, and storks. In addition to the walking and cycling paths that wind through the casuarina tree woods, there is a reptile park, palm garden, butterfly pavilion, and crocodile cages.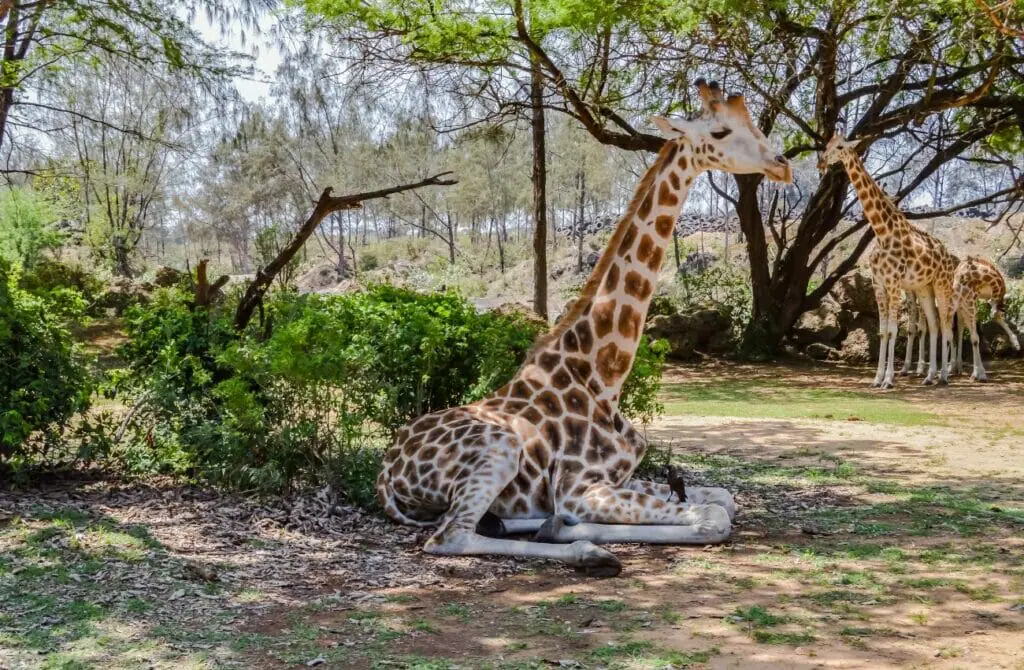 Mombasa Marine National Park
The Mombasa Marine National Park is one of Kenya's most popular offshore reserves. Its mission is to protect mangroves, seagrass meadows, sandy beaches, and coral reefs. Snorkeling and diving are two popular pastimes, especially to the north of Mombasa, from Mtwapa Creek down to the Likoni entrance.
The reserve is home to various marine species, including seahorses, stingrays, and eels, and divers often visit to study the wreck of the MV Dania. If you prefer not to get wet, you may see the rich marine life from the luxury of a glass-bottomed boat.
North Coast Beaches
The beaches on the northern side of Mombasa are recognized for being busier than those on the southern side. Since palm trees surround the shores, the water is crystal clear, there are coral reefs, and there are many resorts and places to go out and have fun; there is a lot of tourist activity.
In addition, the resorts are closer to Mombasa City and the airport. The Mombasa Marine National Park, which runs down the coast here, has various colored coral gardens, drop-offs, and Kenya's best wreck diving on the MV Dania.
The first beach you will come across on your way north from Mombasa is Nyali Beach. Hotels and stores flank the beach, and the sand is a fine white powder that makes for a pleasant promenade. Bamburi Beach, which is situated farther north, is also a famous tourist attraction. This beach offers a wide range of accommodations, from five-star resorts to basic beach huts.
Riding camels along the sands at Bamburi Beach, like many other beaches in the Mombasa vicinity, is one of the most popular activities. Shanzu Beach is one of the greatest places to visit in Mtwapa, around 15 kilometers north of Mombasa. Sports like scuba diving, snorkeling, sailing, and glass-bottom boat cruises are popular here.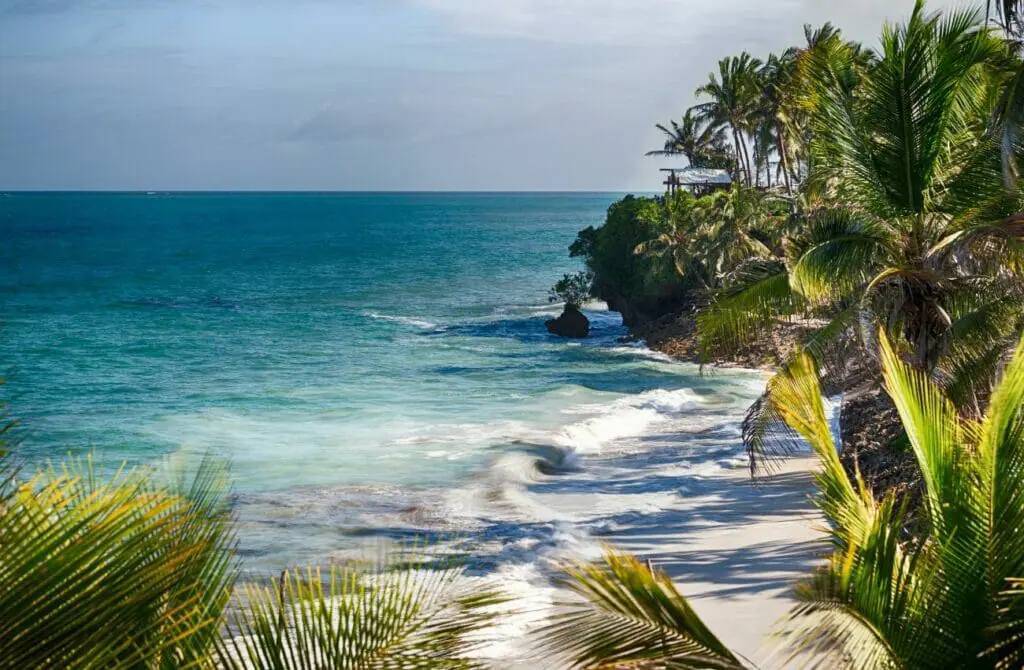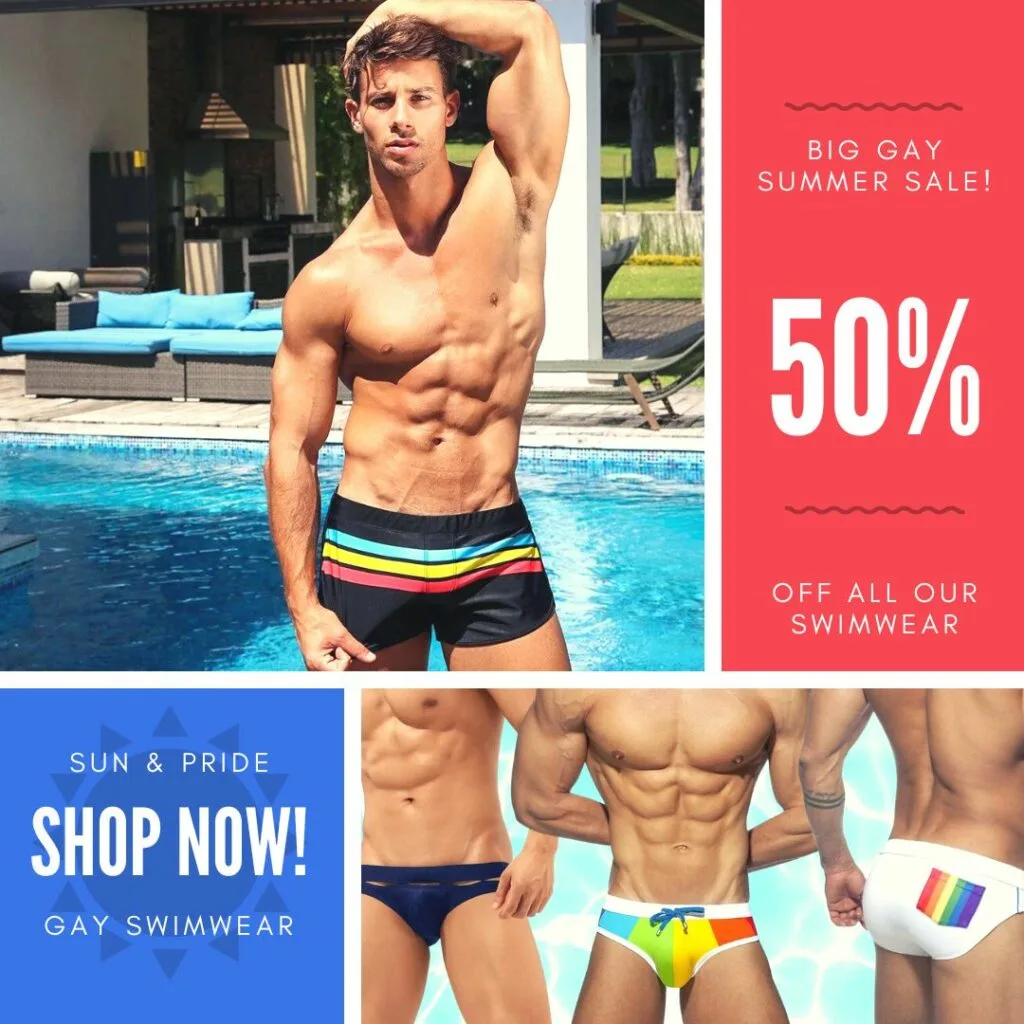 South Coast Beaches
The beach situated south of Mombasa has a stunning natural landscape. Sun-bleached beaches are bordered by blue seas, with people lounging under swaying palm palms. This lovely stretch of coastline is bordered on either side by thick jungles rich with animals and birds, while coral reefs shelter the bathing areas from waves that originate farther out to sea. Unsurprisingly, Mombasa's south coast beaches are among the city's most popular hangouts.
Diani Beach is one of the most well-known beaches in the Mombasa region. Moreover, it is the most developed area to the south of Mombasa, although, despite its prominence, it still offers spectacular beachscapes.
Tourists from Europe who have booked all-inclusive holidays come here to engage in a broad range of water sports such as windsurfing, sailing, snorkeling, kitesurfing, diving, water skiing, and parasailing. Diani Beach also has a vibrant nightlife scene.
The Mamba Village Centre in Nyali is home to East Africa's largest crocodile farm. This section will teach you about these fascinating amphibians' behaviors and life cycles. Many visitors enjoy watching the crocodiles battle for tasty morsels during feeding time. Children particularly like handling a juvenile crocodile, while adults enjoy seeing the crocodiles in action.
The Mamba Village Centre also offers a botanical garden, an aquarium, and horseback riding. The main draws are the orchids and water plants, but there are also carnivorous plants and animals on display. The restaurant is ideal for carnivores since it specializes in game meats such as crocodile, ostrich, and zebra.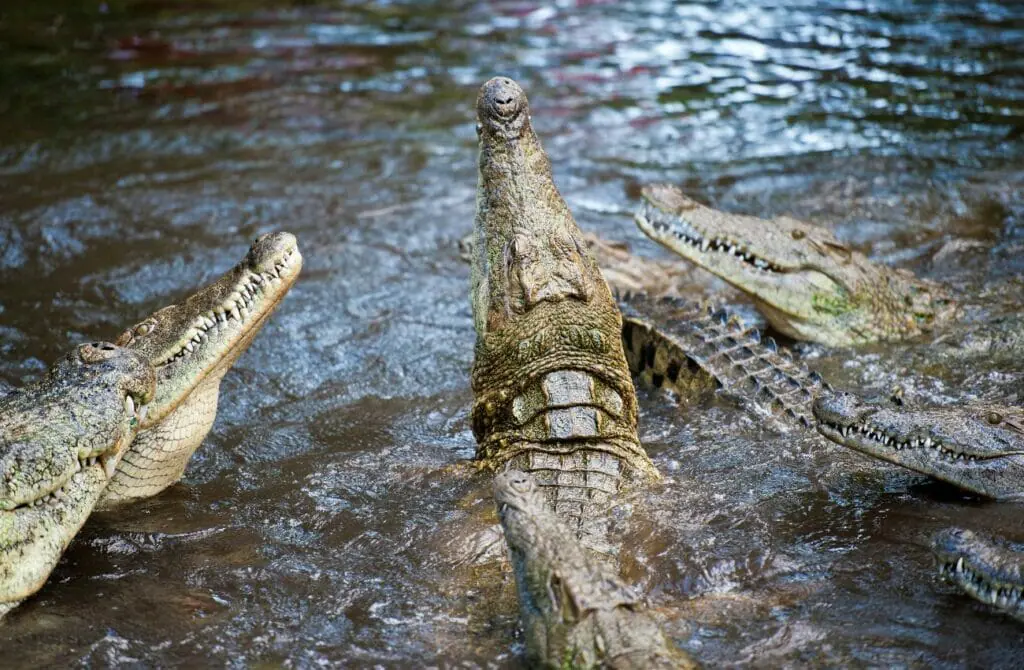 Bombolulu Workshops and Cultural Centre
Are you looking to buy anything in the Mombasa area? When you buy at Bombolulu Workshops, you can help individuals with disabilities in Kenya. This is a non-profit venture of Kenya's Society for the Physically Disabled, and it includes four sheltered workshops, a cultural center, and a restaurant.
When you visit the cultural center, you can enjoy performances of traditional tribal dances and explore traditional homesteads across Kenya. If you like shopping, you may go to the workshops and purchase handcrafted things such as jewelry, textiles, wood carvings, and leather crafts.
If shopping is high on your priority list, you may go to the workshops. The funds received will be used to keep the facility running.
Mombasa Go-Kart
The Mombasa Go-Kart is a favorite among racing-obsessed young children of all ages. You may race go-karts on a smooth concrete track, ride off-road buggies, or climb behind the wheel of a Bobcat excavator to hone your digging abilities.
After all the action, you may take a breather and enjoy a bite at the family-friendly restaurant. There are computer games, a large playground, and a large screen showing sporting events. Floodlights illuminate the go-kart circuit at night.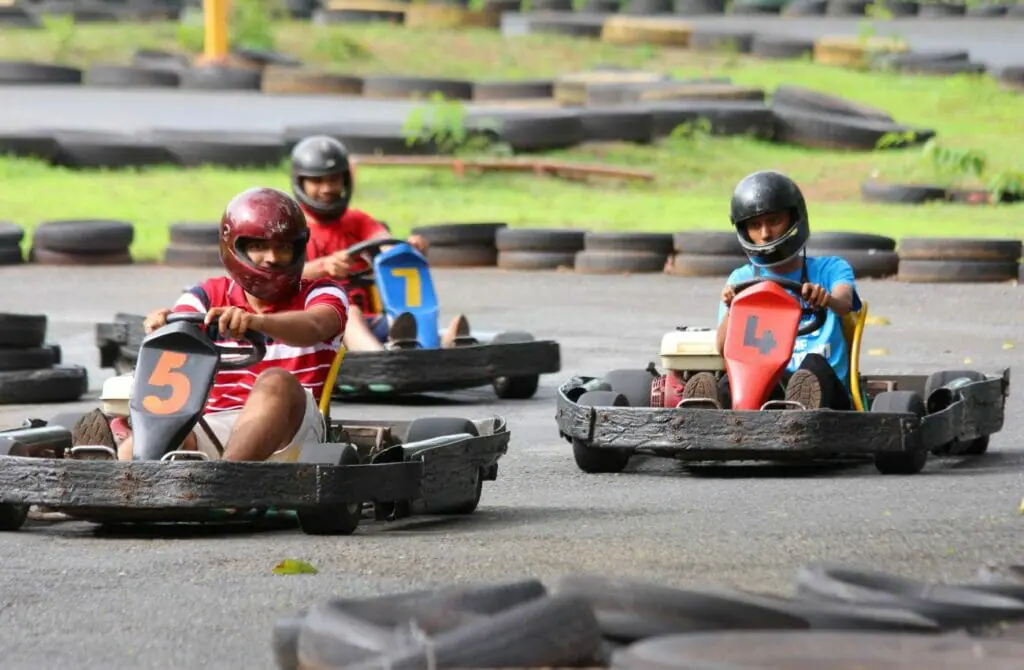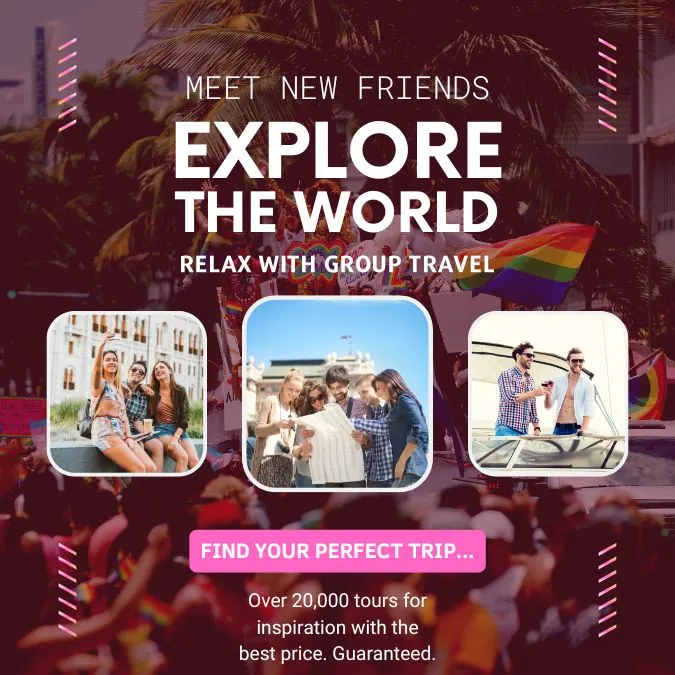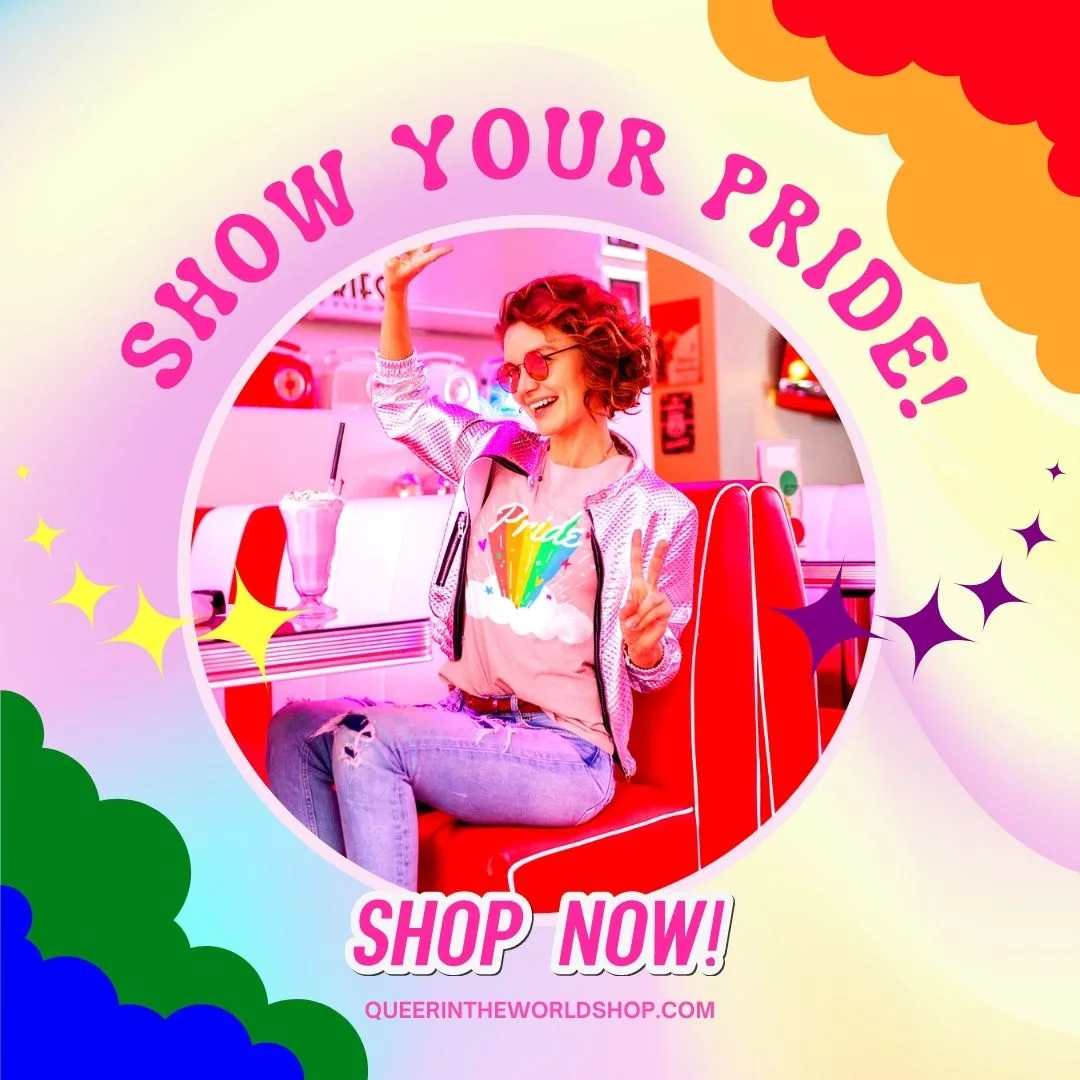 Gay-Friendly And Gay Hotels in Mombasa, Kenya

In the captivating tapestry that is Mombasa, a city that sings of rich history and diverse culture, lies an unfortunate discord for our LGBTQ+ family. The city, like many in its homeland, does not legally acknowledge the spectrum of love we represent. Therefore, as a traveler bearing the rainbow flag in your heart, awareness of the risks and astute precautions are your steadfast companions.
Among these protective steps is selecting a haven for your stay – a sanctuary less likely to unfurl issues with guests of same-sex orientation. In this context, it is wise to weave a facade of platonic friendship, booking two twin beds instead of a shared one, and treading lightly around any semblance of same-sex activities to deflect unwarranted scrutiny.
The sun may shine brightly in Mombasa, but sadly it does not cast its warm glow on any official 'gay-friendly' accommodations. However, like a vibrant coral reef hidden beneath the surface, there exist international and high-end properties that, in our experience and that of fellow queer travelers, seem less inclined to take issue with LGBTQ+ guests. Their western parent brands, while not openly supportive, often provide a semblance of shelter against the harsher cultural winds.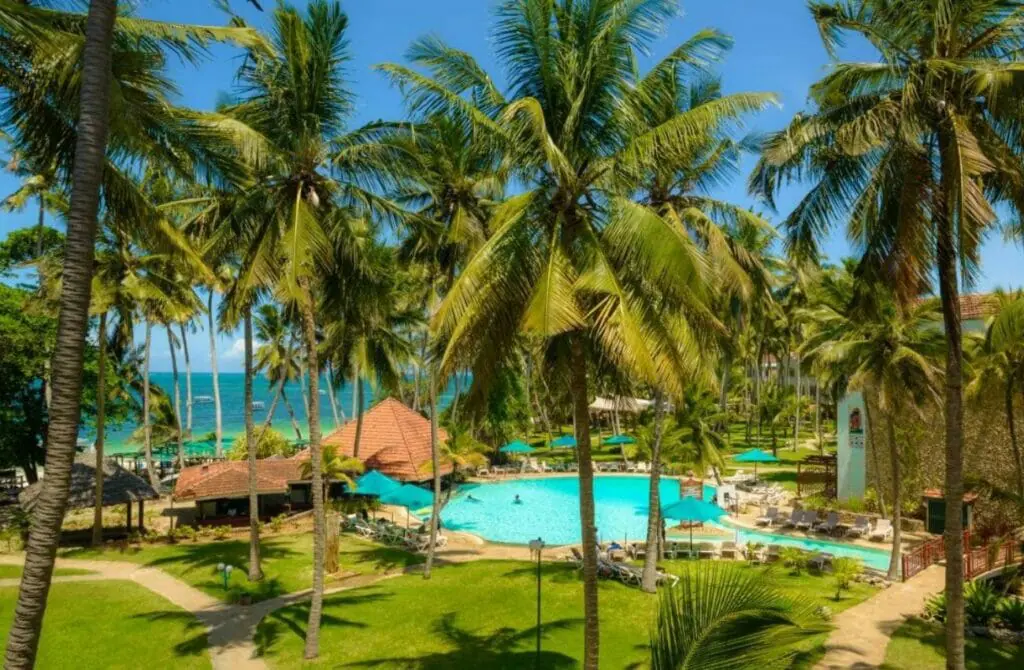 However, it's critical to bear in mind that despite their international affiliations, these establishments are not officially gay-friendly. They may not have policies ensuring a safe and inclusive atmosphere for LGBTQ+ guests. Nevertheless, they are like the most radiant shells on the Mombasa beach – picked and cherished by our queer travel community and thus find their way into our book of recommendations.
Mombasa, for all its restrictions, does not skimp on the variety of accommodations available. Yet, for the queer traveler, finding a welcoming sanctuary may seem like threading a pearl from the ocean floor. Despite this, with cautious maneuvering and discreet charm, you can ensure a safe, enjoyable journey in the heart of this city.
To get you started, these are the most fabulous hotels in Mombasa, according to other gay travelers and us, and where we recommend staying.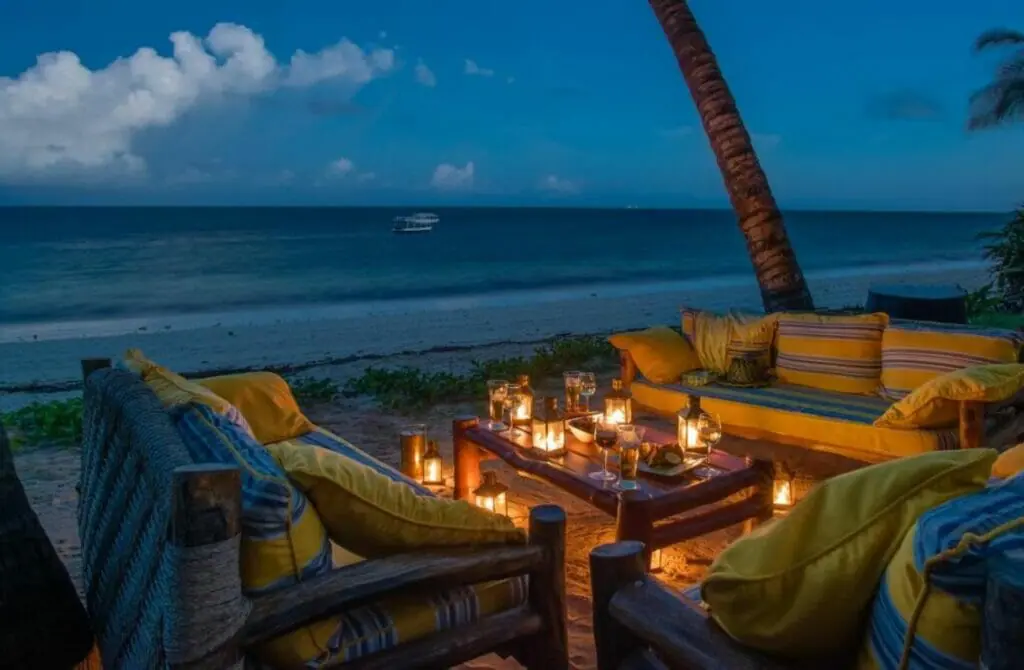 Sarova Whitesands Beach Resort & Spa ☆☆☆☆☆
The Sarova Whitesands Beach Resort & Spa is generally recognized as one of the city's most lavish lodging options. Following a long day of seeing Mombasa's attractions, this five-star beach resort is the perfect place to unwind. It is one of the longest due to its placement on one of the Mombasa Marine Park's protected beachfront.
Visitors to this resort may choose from a selection of thrilling outdoor activities to keep them entertained. Visitors at the Sarova Whitesands may select one of the resort's four outdoor swimming pools and then relax in the warm waters while the sun shines.
There is also a beachfront nightclub on the grounds, ensuring that tourists do not have to go far from the hotel to experience an exciting and memorable evening. Guests may unwind and revitalize with a spa treatment or work out in the fully equipped modern fitness facility.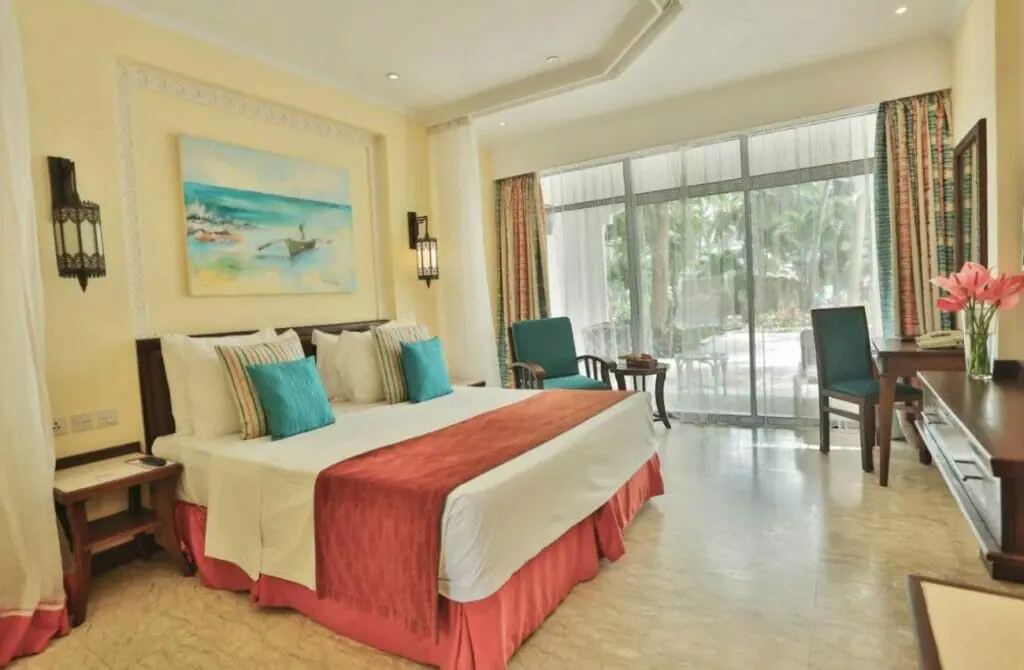 Serena Beach Resort & Spa ☆☆☆☆☆
There are many lovely locations to stay in Mombasa, but the Serena Beach Resort and Spa is one of the finest. The resort is located directly on the pristine white beaches of Shanzu Beach and offers amazing views of the surrounding Indian Ocean.
The crew has undergone comprehensive professional training to give you a pleasant experience throughout your stay. The resort provides a range of entertaining activities for visitors to partake in throughout the day. Guests may dine in the vast tropical gardens near the outdoor pool.
Each room is spacious, has air conditioning, and is designed in Swahili style. Mosquito nets are draped over the beds in each room. The Serena Hotel boasts various indoor and outdoor restaurants and taverns, most of which play lively music.
Moreover, visitors are invited to unwind with a drink on their balcony while receiving room service. Each morning, breakfast will be served on the garden terrace, and it will be a delightful meal that will set the tone for the rest of your day. The rooms are bright and roomy, including king-sized beds for a restful night's sleep.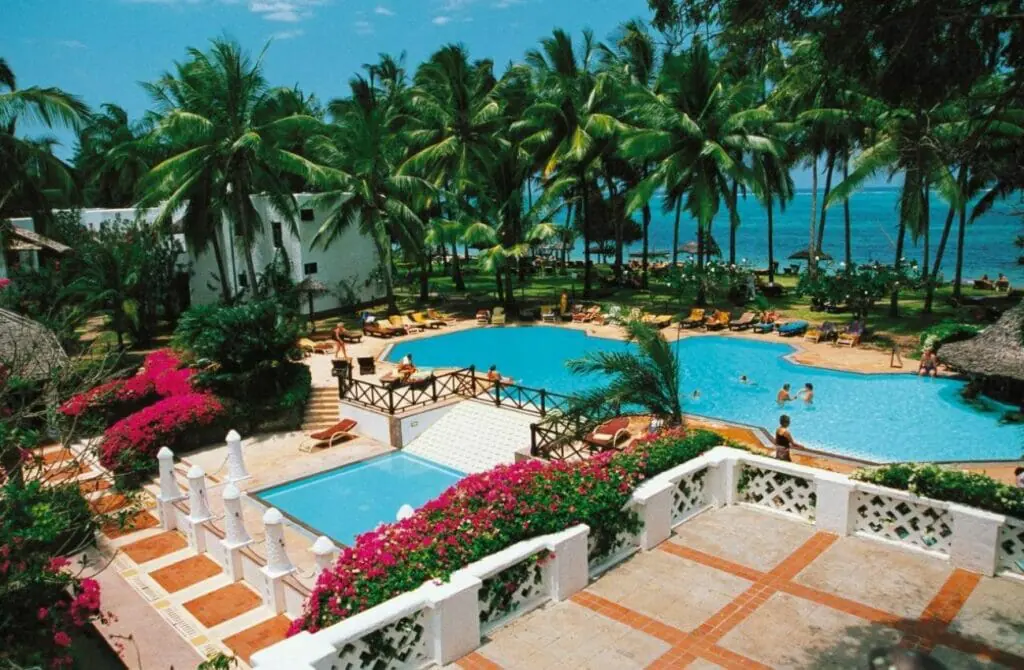 Tulia House Backpackers is situated in Mombasa's Nyali entertainment zone and offers rooms to satisfy travelers with various tastes and budgetary limitations.
Relax in your room, order a great dinner from the Restaurant, grab a drink from the bar near the pool, or sip a sundowner on the rooftop with a view of the Indian Ocean. The hotel is well-known for offering the most comfortable rooms, a large choice of amenities, and the highest level of service.
When you check-in, regardless of the time of day, you will always be met by a pleasant face since the young and friendly staff is available 24 hours a day, seven days a week. Staying at Tulia House Backpackers is vital to make the most of your time in Mombasa, regardless of how long your vacation is or what activities you have planned.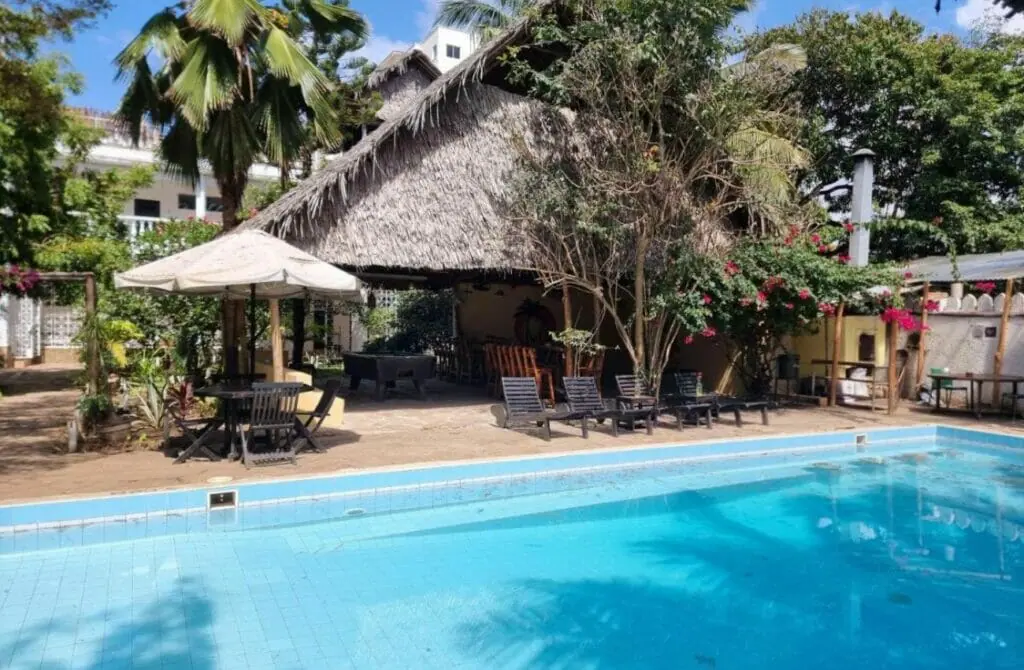 Gay Nightlife in Mombasa, Kenya
Mombasa's nightlife is second to none in East Africa, with only Nairobi's being able to match. This city boasts a thriving nightlife, and if you want to experience the flash and glamour of Mombasa's nightlife, make sure you have some spare time on weekends. Mombasa and its surrounding region include many disco clubs, nightclubs, pubs, and casinos that offer busy nighttime party scenes.
While exploring the nightlife of a new city can be exciting, it's important to remember that Gay Mombasa is a city in a country where same-sex activity is illegal, and being queer is not accepted in public. As such, it's crucial to avoid any displays of queerness or same-sex activity in public.
However, you can still enjoy the 'straight' nightlife in Gay Mombasa as in any other city. You can meet new people, try new things, and get a taste of the local culture without attracting unwanted attention.
Whether you're dancing at a club or mingling at a bar, remember to respect the local culture and avoid any behavior that may be seen as queer or same-sex activity. By doing so, you can have a fun and memorable experience while still being mindful of the local laws and customs.
So, step out of your comfort zone and explore the nightlife in Gay Mombasa, but remember to do so as a non-queer traveler. Enjoy the city's nightlife while respecting the local culture and avoiding any displays of queerness or same-sex activity in public.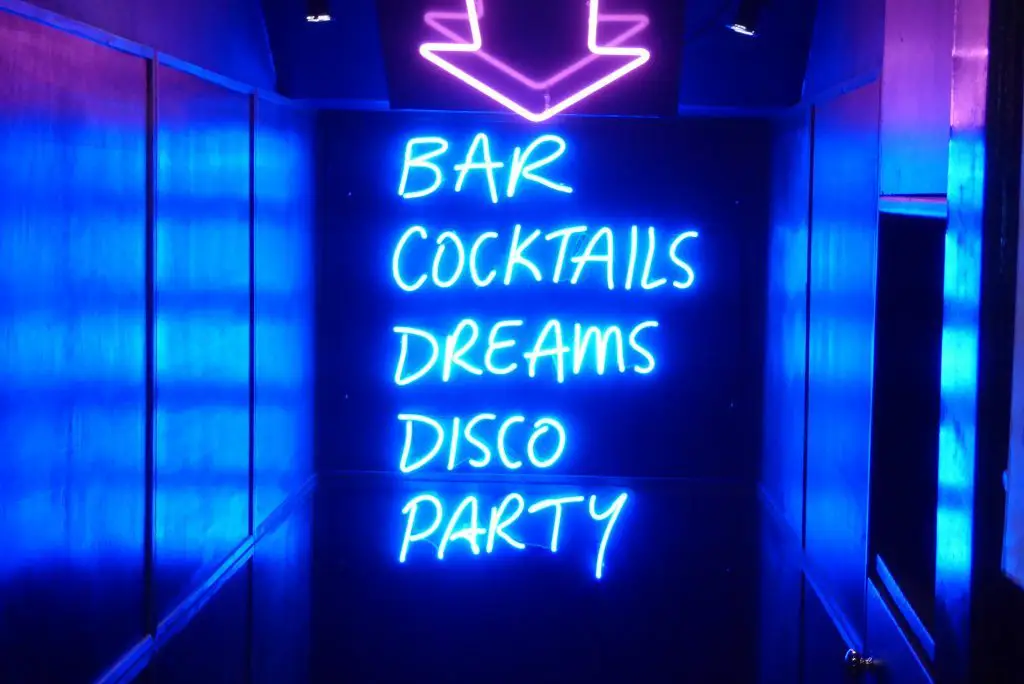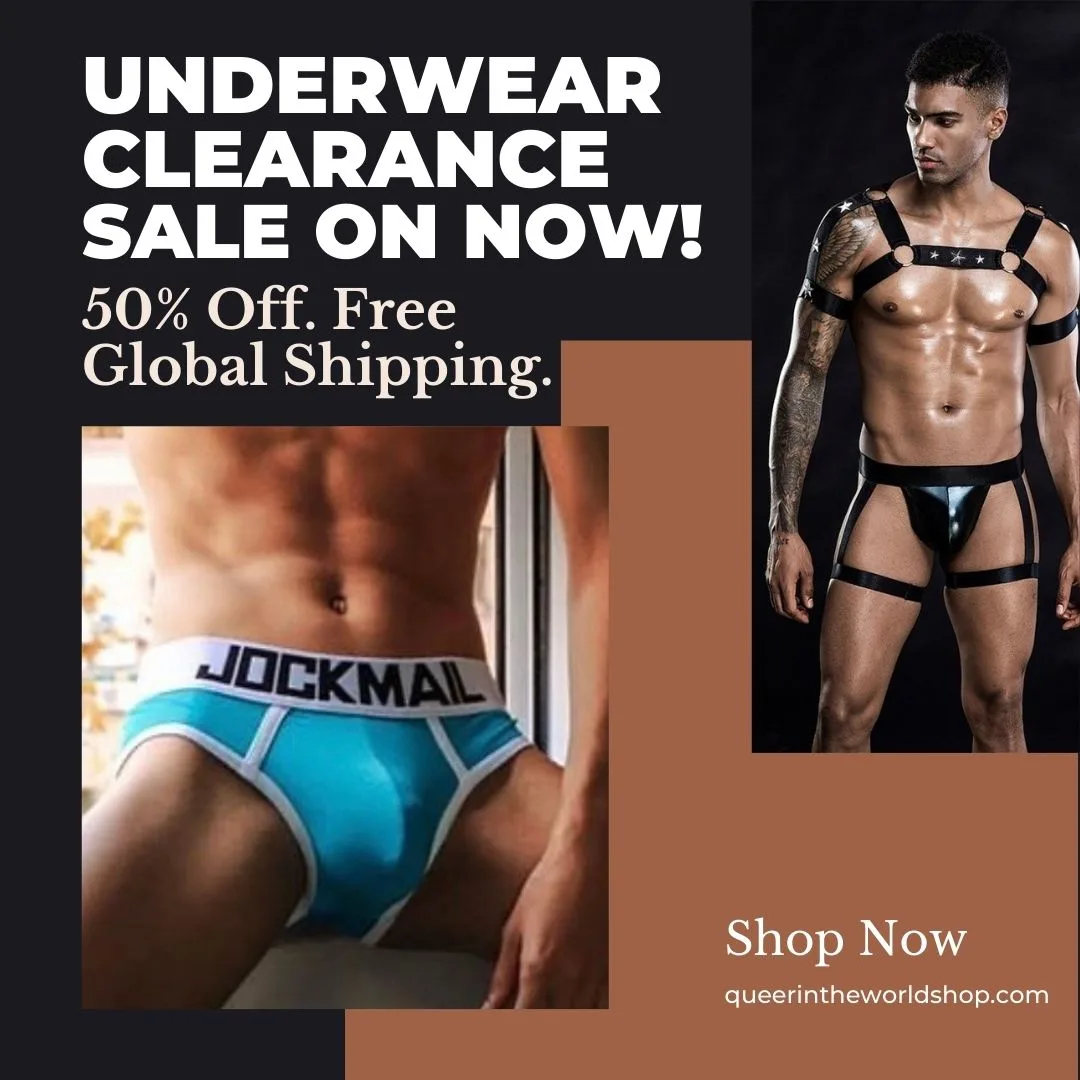 Bars in Mombasa, Kenya
Avanti is a good place to go if you want to have a drink somewhere that is well-decorated and has a nice ambiance. Avanti, a family-friendly restaurant and lounge, boasts an outstanding atmosphere, great customer service, gorgeous background music, and a wide selection of alcoholic and non-alcoholic beverages.
After a long day, nothing beats unwinding with a drink in Avanti's pleasant ambiance; nevertheless, this is not the place to get intoxicated. Make your order for a delectable main course, sandwiches or pizza, and a sweet finisher with your drink.
The Moonshine Beach Bar, which adds a bohemian flavor to the nightlife in Mombasa, Kenya, ranks third on the list of the best clubs in Kenya. The bar is getting increasingly popular for several reasons, including its reasonably priced beverages, live band performances every two weeks, and music selections rival Kenya's major nightclubs.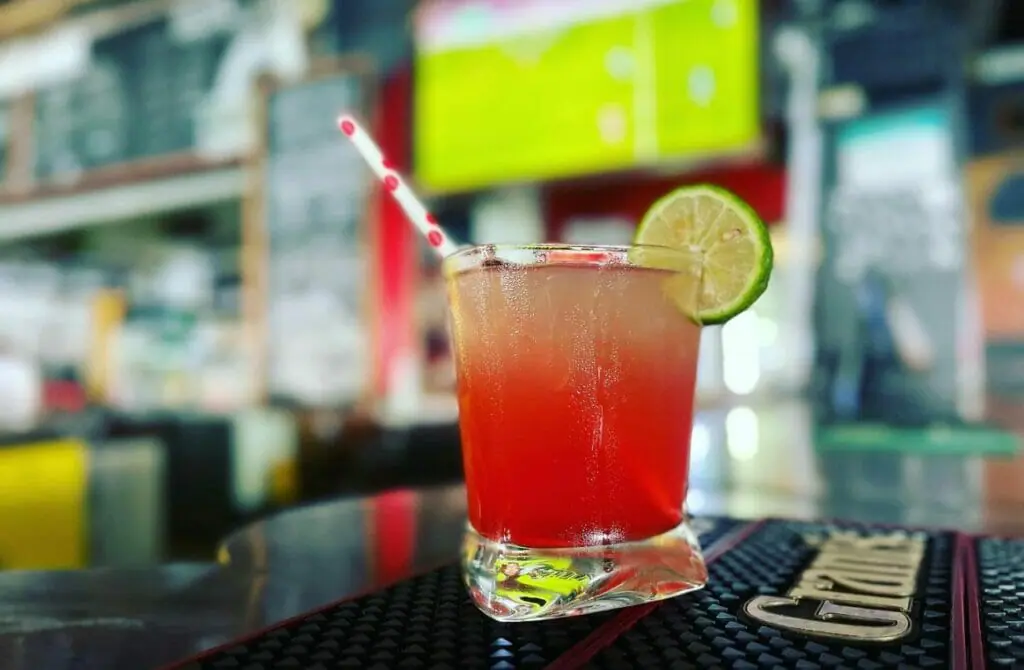 Pirates Beach Bar is believed to be one of the most well-known spots in Mombasa, where one can experience Kenyan nightlife at its craziest. The beach bar is famous for organizing loud and boisterous parties, and trendy individuals frequent it in their twenties. It is a multi-purpose entertainment venue with a large discotheque, a restaurant, and a bar, all in one handy location.
Shots Bar
(Temporarily or permanently closed. If you know something, please suggest an edit.)
Shots Bar is regarded as one of the best clubs in Kenya, owing mostly to its trendy vibe. The entry to the bar, which has two floors, is opened for socialites at about nine o'clock in the evening. The club features a large party space, a nice lounge area, and a first-rate bar. If you're looking for competitively priced alcoholic beverages and mixed cocktails, this is the place to go.
Tapas Cielo is one of Mombasa's best bars in Nyali Centre on Links Road. In the bar, you may sip cocktails and whisky while listening to music provided by the club's world-class DJs. Tapas Cielo features an excellent ambiance, décor, and first-rate customer service. This club is one of the greatest in Mombasa and among the best in Kenya.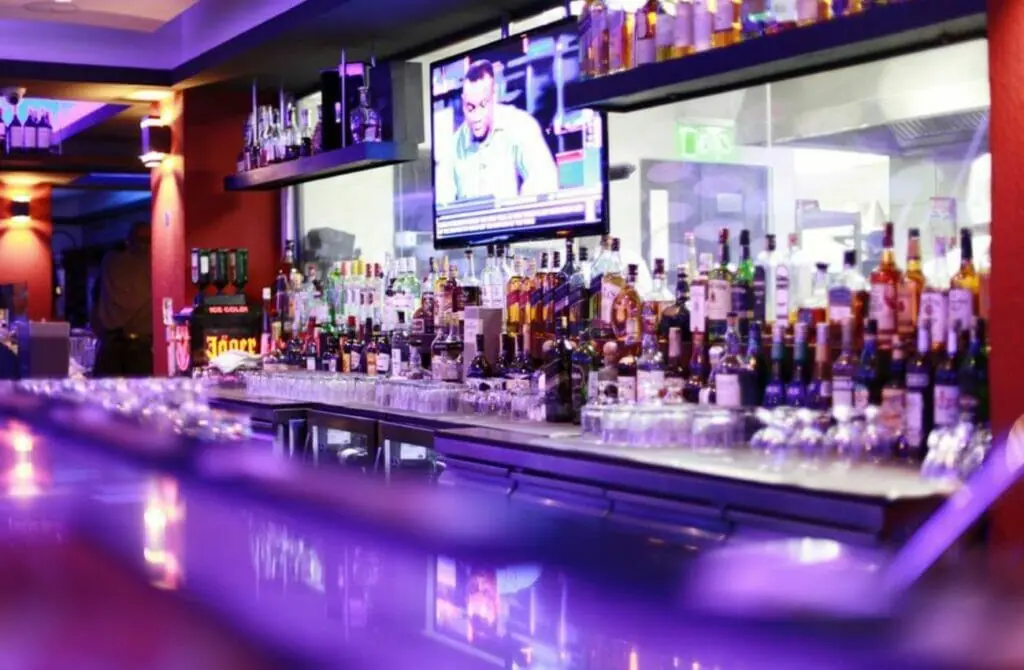 Club Hypnotica, located on Nyali Road right across the Nyali Centre, is one of Mombasa's most well-known clubs. The club deserves the attention it is receiving. As part of one of their more recent promotions, you were authorized to bring in outside liquor on the condition that you buy a mixer from them.
Apart from this insane deal, Hypnotica often offers promotions on various other beverages. Even if no discounts were available, Club Hypnotica is a good option because of the outstanding guest DJ lineup and the wonderful music they play.
This opulent and sophisticated lounge is likewise housed inside Nyali Centre. Anuba Lounge is the most well-known club in Mombasa due to its refinement and the club's clientele. The club is crowded throughout the week, and getting in on weekends is difficult. Finding a table inside is also quite difficult. But, when it comes to music and a great party environment, Anuba Lounge never disappoints.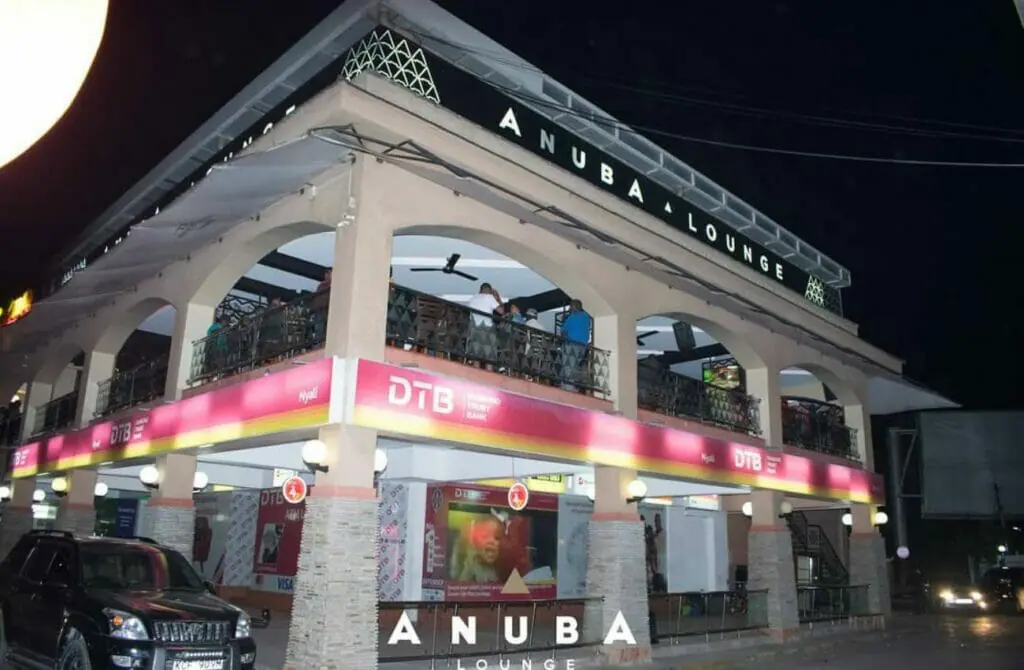 Cocktail Bars in Mombasa, Kenya
Just Drinks (J.D's) Bar and Restaurant is where cocktail connoisseurs want to sample shisha for the first time. Sunny, a well-known character in the town, owns and operates this restaurant, which is only open to anyone over 18.
Enjoy a gorgeous view of the rill, stunning sunsets, and tasty food, and get your groove on to some amazing music, all while sipping on some creative drinks crafted by the masters at Just Drinks. A credit card option and a VIP dining club are available to visitors.
Bella Vista is the ideal location for a night of drinking and dancing with friends. The one-of-a-kind bar and nightclub are famed for playing a blend of old-school and up-to-current tracks, and patrons are known to dance their hearts out while having some tasty beverages or beers.
Flat-screen TVs have been strategically mounted on the bar's walls in different spots to display sporting events for the entertainment of sports lovers.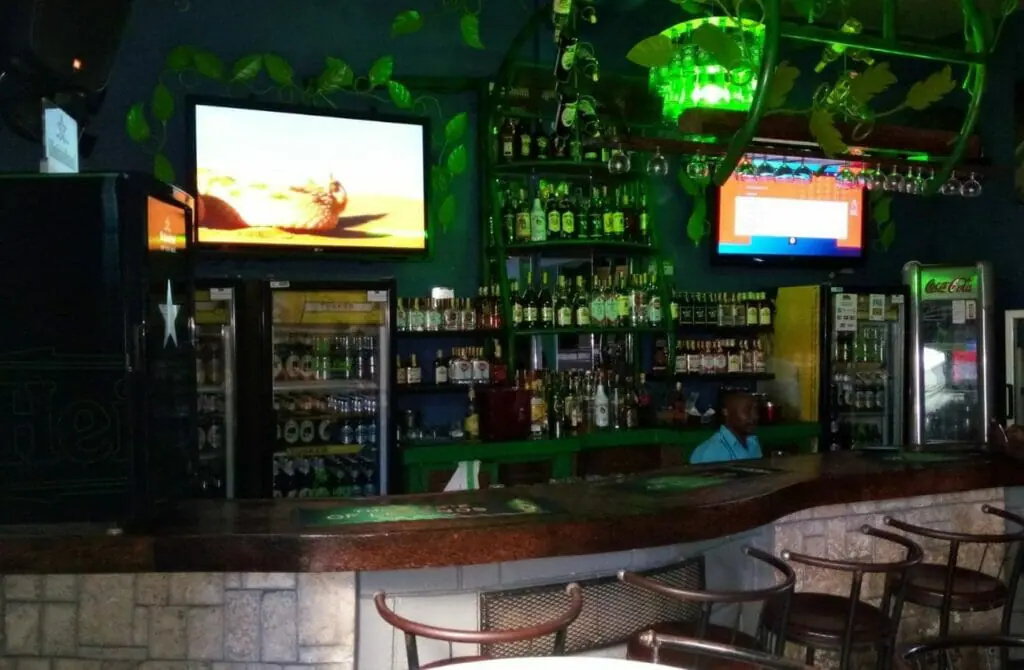 The Swahili term "korogo" means "to stir or cook," and the Koroga Country Club is an excellent meeting spot for individuals interested in the culinary arts. The business would be lacking something crucial if it did not feature a well-stocked bar in the center of the property.
The Mvule wood used in the bar's construction has been perfectly seasoned. Order a beverage, such as an ice-cold beer or a cocktail, that the trained bartenders will professionally craft. Also, you may make an order for any fresh juice or soft drink of your choice. You are invited to try your culinary skills at the club's restaurant, where all essential ingredients may be obtained upon request.
Bob's Bar, often known as the "Quench Bench," is ideal for anybody looking for a vibrant atmosphere to enjoy a refreshing drink. The outdoor sports bar has two large bar areas, each fully stocked, and a spacious open terrace that serves as the venue's dance floor. If you get hungry, Bob's Bar serves some of the most delicious African and Continental meals in the area and some of the freshest seafood.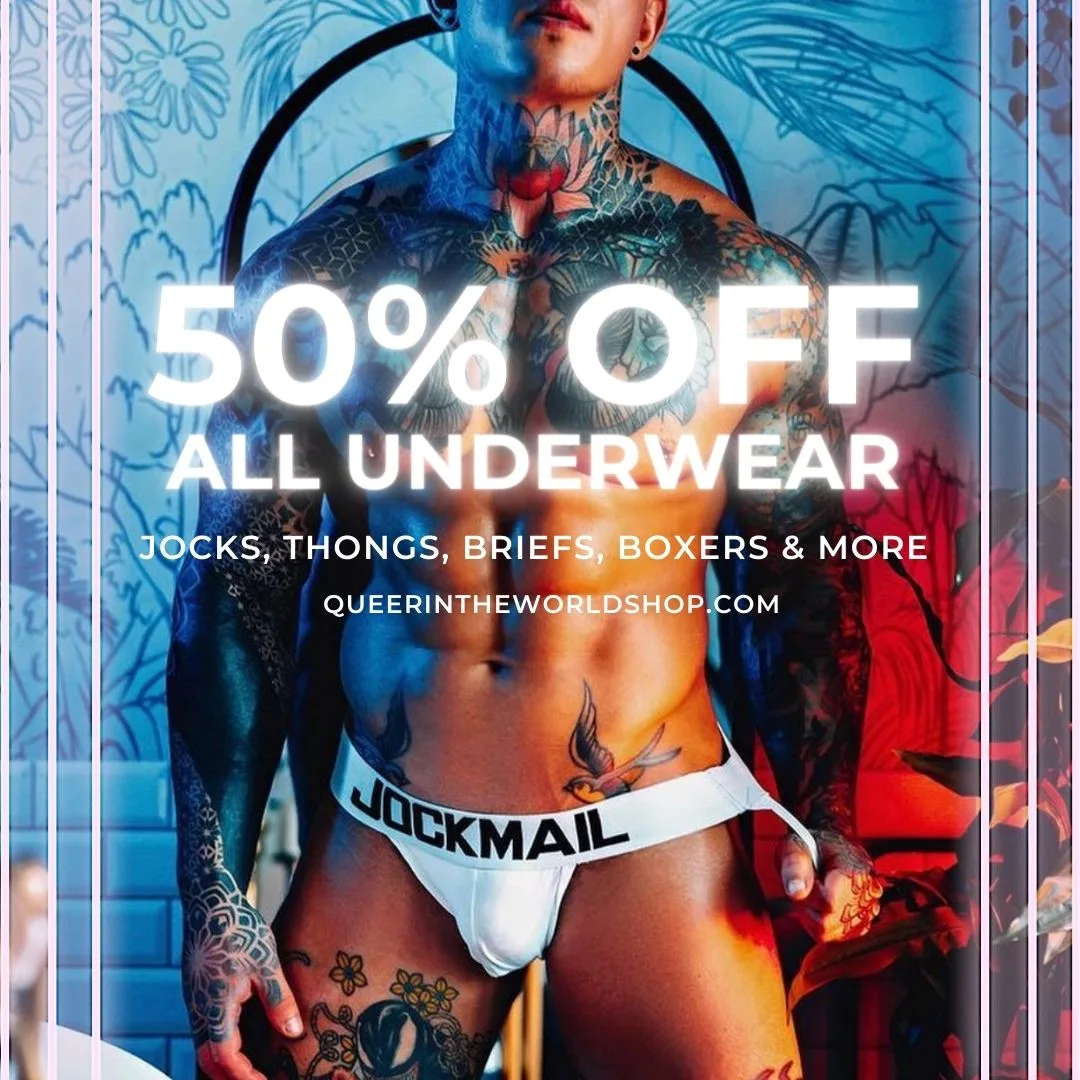 Gay Map Of Mombasa
Finding it hard to envisage where everything is in Mombasa? Hopefully, this queer-centric map helps where we have marked all the bars, clubs, parties, hotels, saunas, massages, and more will help you stay in the spot best suited to you!