We live in an increasingly queer and accepting world where there are hundreds of thousands of online make-up artists to follow on Instagram and YouTube, so why is it still so hard to find non-binary makeup brands and tips for those of us who are gender non-conforming?
If we are now in a golden era of makeup for the masses – where is non-binary representation?
For centuries painting or marking one's face has been used to divide or classify certain groups of people. The founders of makeup in ancient Egypt used their markings to signify high class and boasted these coverings across the faces of their elite men and women.
However, as makeup began to evolve and grow with humankind across time, the usage of these products shifted from a symbolization of wealth and power, to that of beauty and femininity giving rise to an opportunity for society to decide that darkening eyelashes, and applying rouge to the cheeks, is appropriate only for those called woman.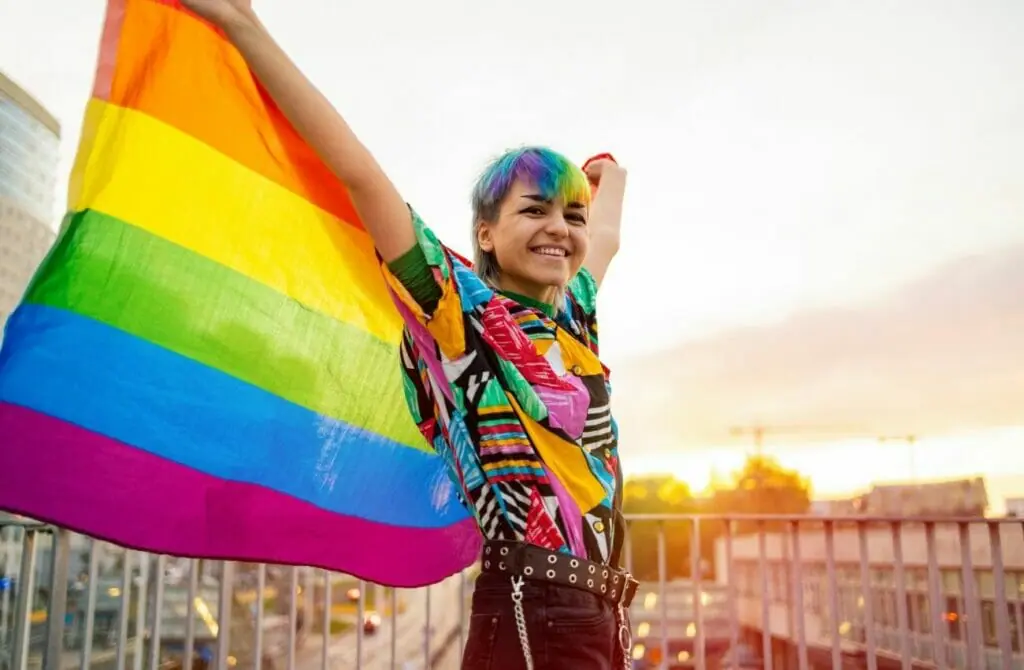 Thankfully, rather than indulge in such structured tradition, the twenty-first century has broken the mold for what and who makeup is "supposed" to be used for, creating a medium centered around art and total self-expression. Numerous makeup brands, artists, and advocates have made an impact and have begun to shatter barriers that previously assigned makeup only to the female. The journey towards normalizing lipstick for men is just one just example.
Although there will always be room for growth, there is now a community and an opportunity for man, woman, non-binary, genderfluid, and anyone else to share their favorite makeup brands, ideas, and tips without feeling as if they do not belong.
This means there are more non-binary makeup looks, artists, and brands than ever before – you just need to know where to look. And if you still are not sure yet, we have a separate article on non-binary meaning.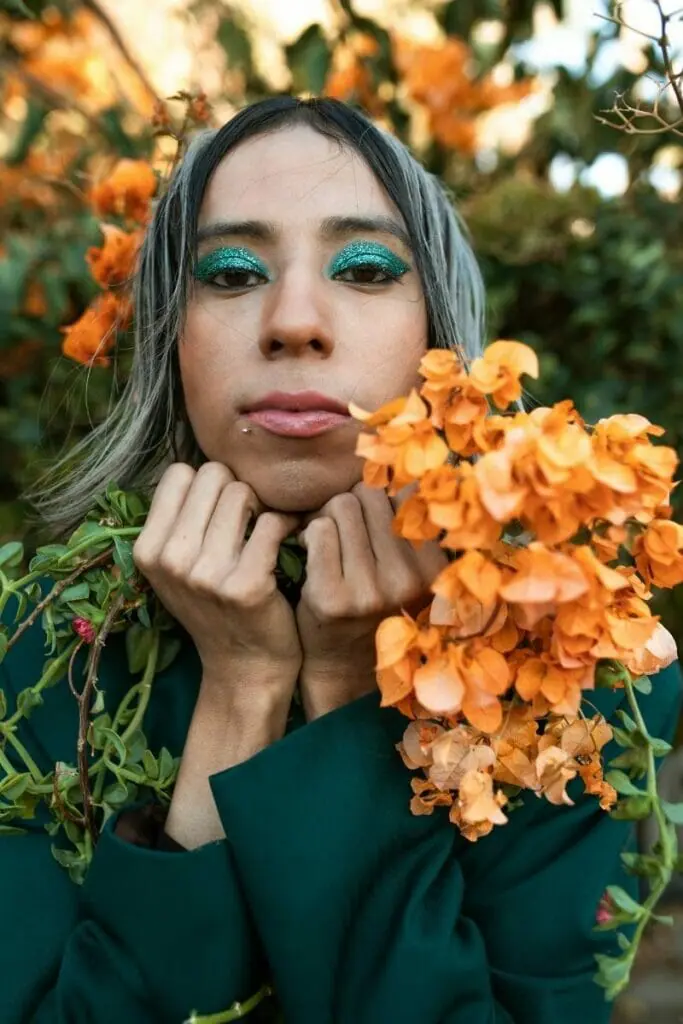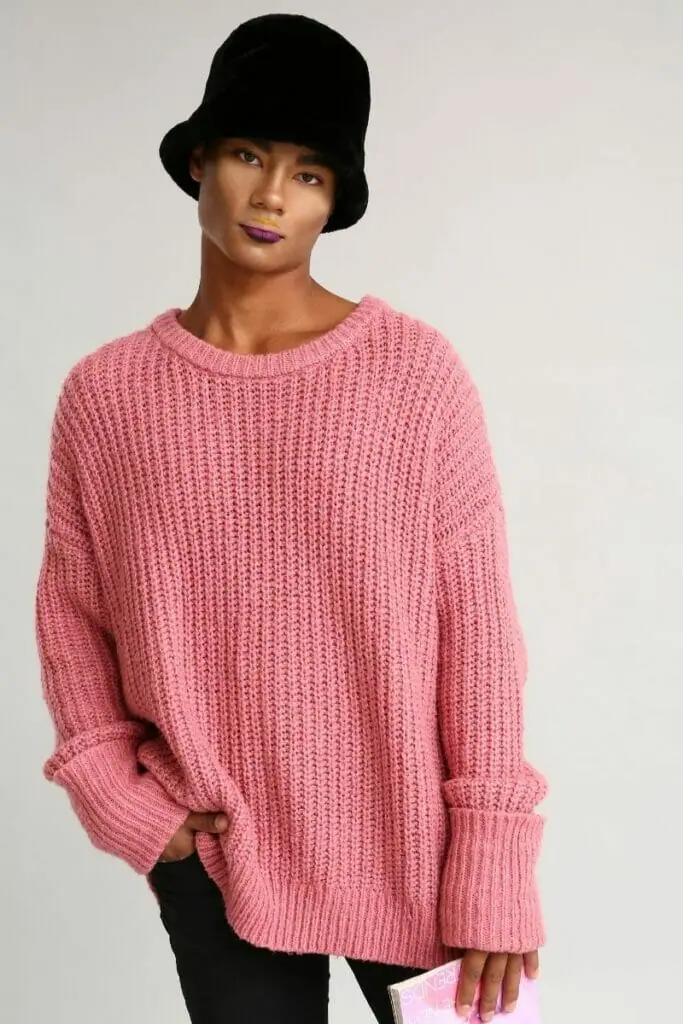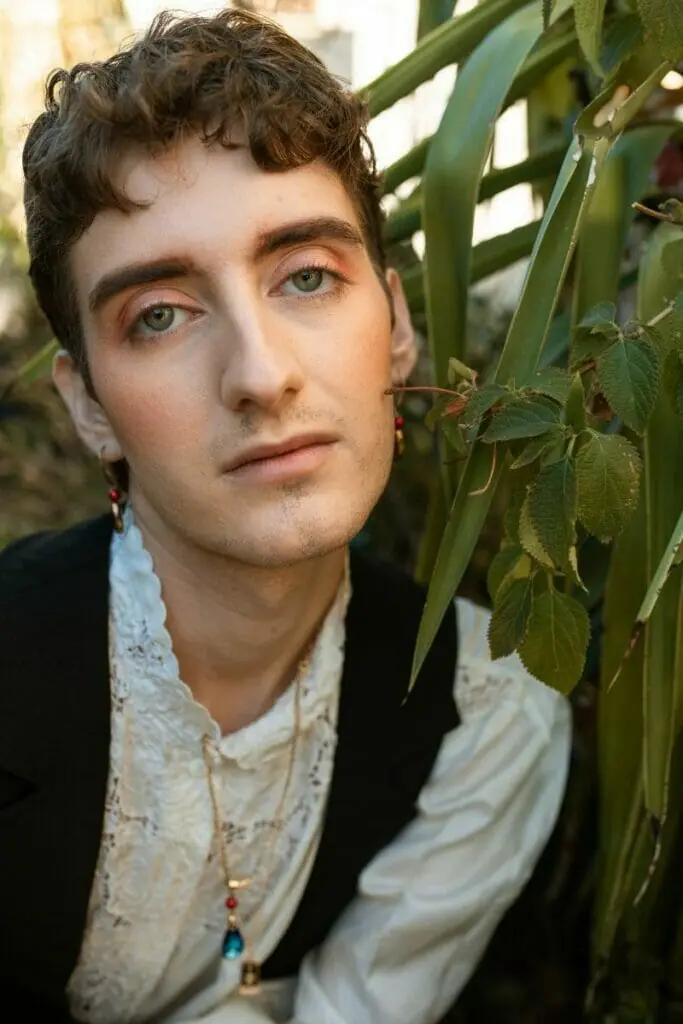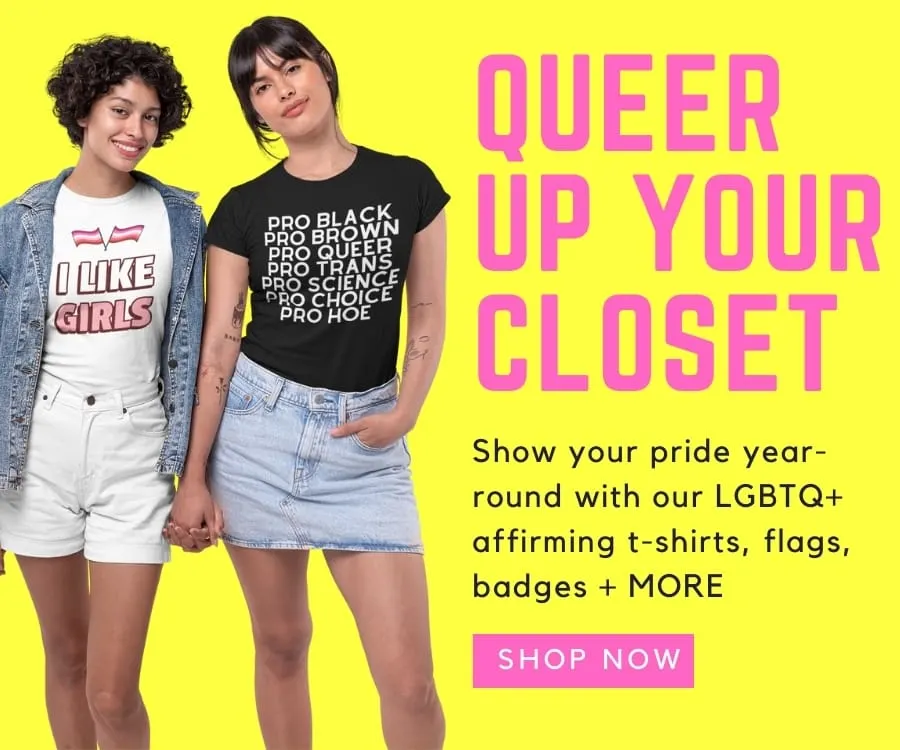 One makeup artist who has certainly made a dent in the stigmas associated with makeup is Jessica Blackler. Jessica founded the now thriving, gender-free makeup brand, Jecca Blac. Not only do the types and shades of product distributed by this brand embody the non-binary spectrum, the branding and marketing also kindly let one know that these products are for any and everyone.
The brand's website also accommodates its users by providing assorted beneficial resources including a blog and how-to video tutorials with non-binary / enby makeup looks. These resources are great for any makeup user, either beginner or advanced, seeing as they deliver basic tutorials as well as new creative ideas. Another very special feature included on the Jecca Blac site is the convenience of sending in a selfie in return for a shade match and an idea for a makeup routine suited just for you.
We Are Fluide is another brand consciously creating products for the expression and utilization of all genders and those who are non-binary or genderfluid. Fluide products are vegan, cruelty-free, and paraben-free, providing an ultimately guilt-free experience. Their site offers a variety of makeup products, many from a shimmery aesthetic, allowing for a broader range of personal styles to be achieved.
Accessories are available for purchase as well such as t-shirts, candles, and makeup bags. Their blog is another great place to find current gender-neutral makeup trends and ideas.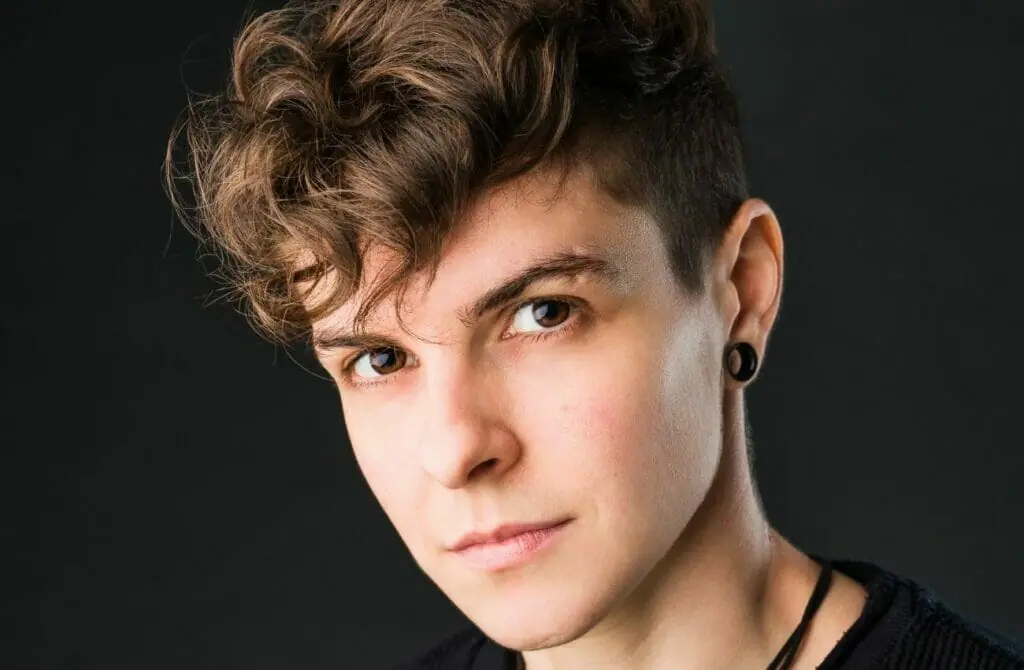 Other non-binary-focused brands include Fenty Beauty and Noto Botanics. Rihanna launched Fenty Beauty with the purpose of advocating beauty for all which is evident in the countless shades of foundation and concealer, along with gender-neutral items available. Fenty's site also prides itself in providing a shade finder and online consult to help with your makeup needs.
And you know our girl Riri is a smart businesswoman because by striving for more and more inclusive representation at Fenty with each new collection, she has attracted a loyal following who appreciate the limitless possibilities of her makeup. It has also made her the richest woman musician in the world with a net worth estimated at $1.7 billion. Now if that isn't a message to the world that fearlessness, confidence, and inclusivity are the future, we don't know what is.
Both Fenty Beauty and Noto Botanics furnish skincare products on their sites as well. Although, Noto is most famous for its genderless packaging. White labels with simple yet pronounced black writing cover the recycled packaging materials of this Earth-friendly brand, meaning they are a truly non-binary makeup brand.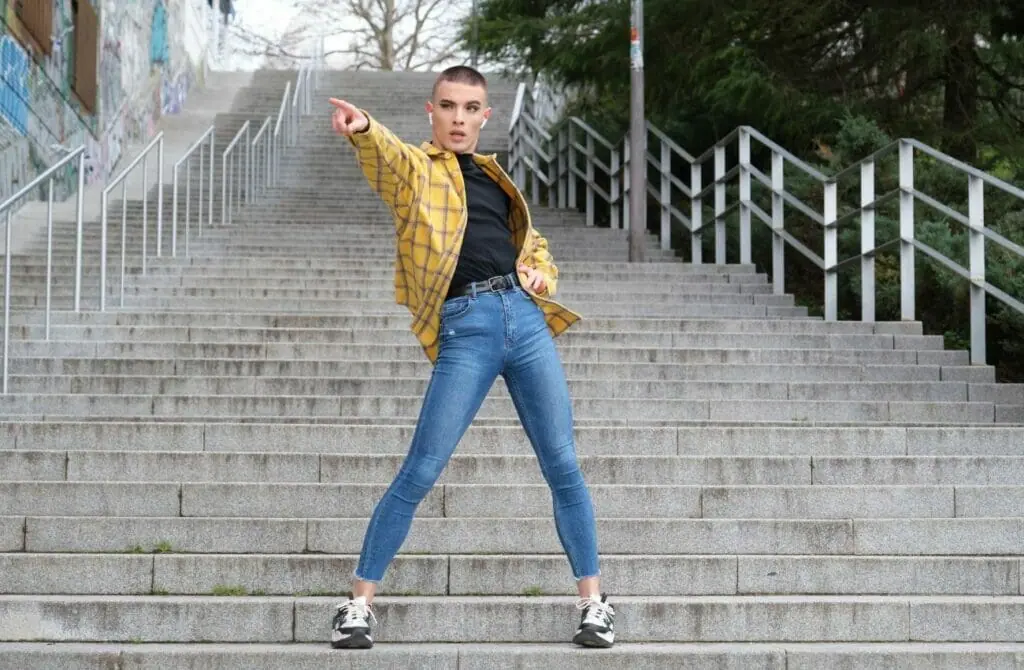 If you are searching for more specific types of genderless makeup then you may be interested in brands like TooD Beauty, Adveket Cosmetics, and Illamasqua.
Adveket Cosmetics produces mainly gender-fluid lipstick products seeing as they were founded to bring understanding and recognition to all who want to wear lipstick. Their message emphasizes the fact that any person should be able to wear lipstick or any other lip product for that matter. Their site is comprised of lip liners, lip glosses, lipsticks, and liquid lipsticks, but they are growing fast.
TooD Beauty serves as a safe space in the same way by explaining that their glitter products are for whoever sees fit to use them. This clean glitter option genuinely opens the door to changing the label on glitter from "girly" to just plain fun, where fun is for all. TooD Beauty is at the forefront of de-categorizing glitter, and highlighting beauty beyond Western standards. The brand's founder, Shari Siadat, started from a point of celebration of their unibrow: 'I decided to grow back my unibrow and to accept my Persian ancestry even though we still live in a world that celebrates and promotes Eurocentric beauty" and has gone from strength-to-strength by promoting self-acceptance and challenging beauty's status quo ever since.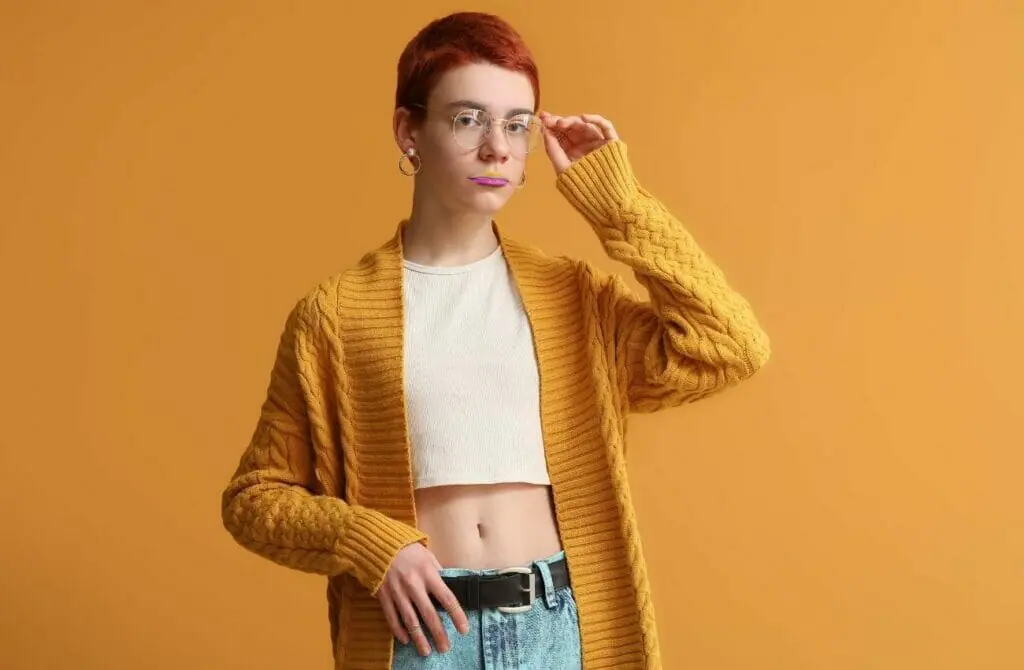 Vibrant colors have in the past seen to lean toward the feminine, but Illamasqua squashes that narrative by branding their colorful palettes as genderless. Existing as non-binary, gender-fluid, or genderless does not mean that one must give up their personal flair to fit a stereotype, rather one may use vibrant colors to express themselves as they please.
The products offered by Illamasqua may help someone do just that, while also equipping the user with their online resources such as a how-to and idea-ridden blog, video tutorials, shade finder, and virtual consultation service.
Nonetheless, if you already have a favorite, popular makeup brand, that does not mean that their products cannot be used to make you feel your best self. Many mainstream brands and companies are taking the steps to transform their beauty lines into totally inclusive products.
The ASOS Face + Body line, for instance, has removed the term "beauty" altogether and replaced the category to read "Face + Body" allowing for a gender-neutral space for both makeup and skincare products. Other large makeup brands such as Morphe, collaborate with several popular makeup artists from the LGBTQIA+ community to diversify their goods – now carrying a range we would be proud to wear with any pride outfit!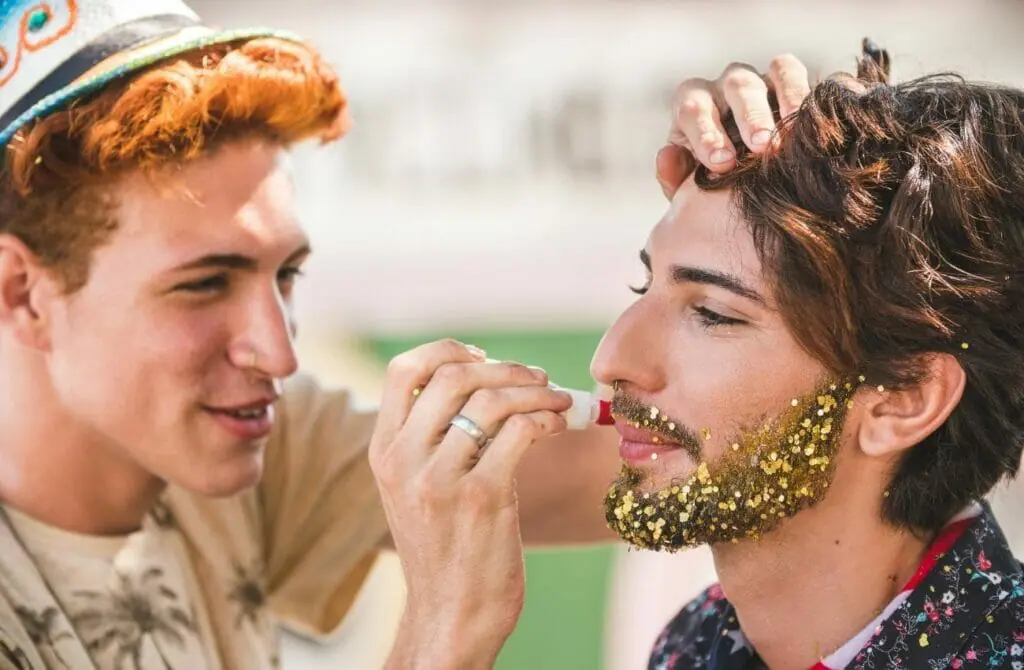 Although brands and companies are necessary entities in the makeup community, let us not forget another important aspect of non-binary makeup. The application. Finding brands and products that you like is one thing but learning how to actually do your makeup is a feat in itself. If you are new to genderless makeup and maybe do not know where to start, you may want to consider in-store or online classes.
Sephora offers a class specifically for non-binary and trans people where you can learn hands-on, with a pro, how to do your makeup in a way that makes you feel confident. Other in-person and online makeup stores also keep makeup artists and representatives around that can provide you with tips and tricks. If you are a self-taught kind of person then perhaps watching video tutorials on YouTube, quick tips on TikTok, or reading makeup blogs might spark your interest.
More advanced makeup users can use these resources to keep up with the latest trends as well.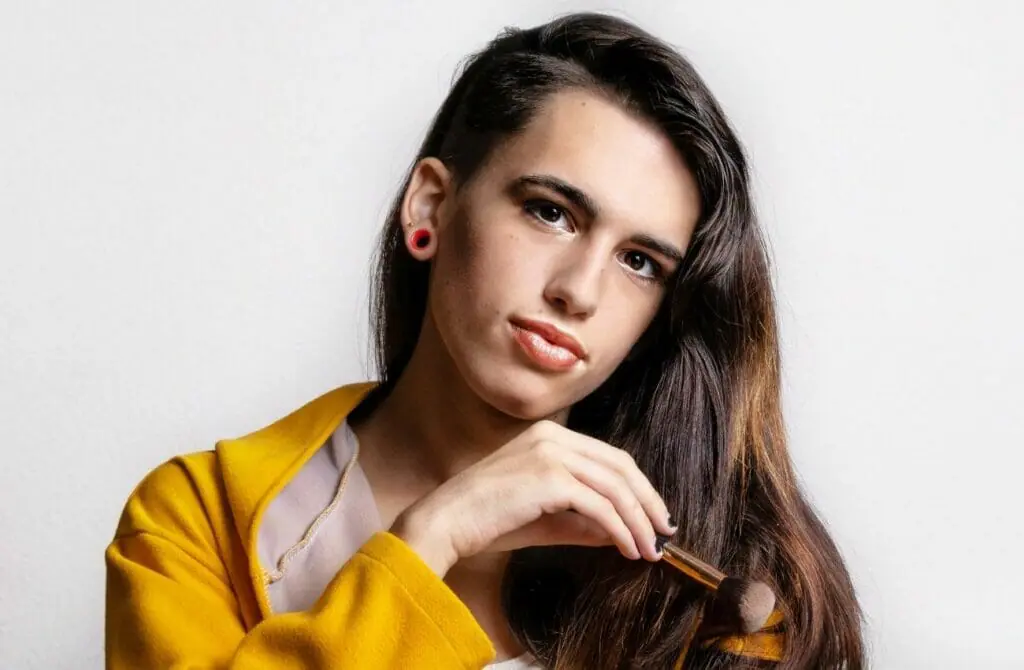 Upon doing a little research you may find that some basic techniques for a common gender-neutral look include applying a good base. Including a reliable primer in your routine can also help the wear and tear of any look throughout the day. Using a good eyebrow gel, or creating soap brows, are also a great way to refine the brows while maintaining a natural look, similar to the subtle lift that a coat or two of mascara can provide.
A dusting of blush on the apples of the cheeks or across the bridge of the nose may give rise to a lively, sun-kissed look as well. If the natural, barely-there look is not for you, maybe a pop of color on the lids or a cat-eye will satisfy your thirst. Contouring the cheekbones and jawline can also help to shape features that you want noticed or blur those that you would rather appear fainter.
When it comes to genderfluid makeup, there are no hard rules and your style can and should be a unique interpretation of yourself and how you want to represent in the world. Much like your gender, it can also be fluid and changing – one day you might lean into the masculine, other days you might be inspired by sexy intergalactic Aliens (who hasn't!). This is one of the joys of freeing yourself from the shackles of the gender binary but there are a few aspects that will help tremendously in your non-binary makeup journey include determining your face shape and your skin type.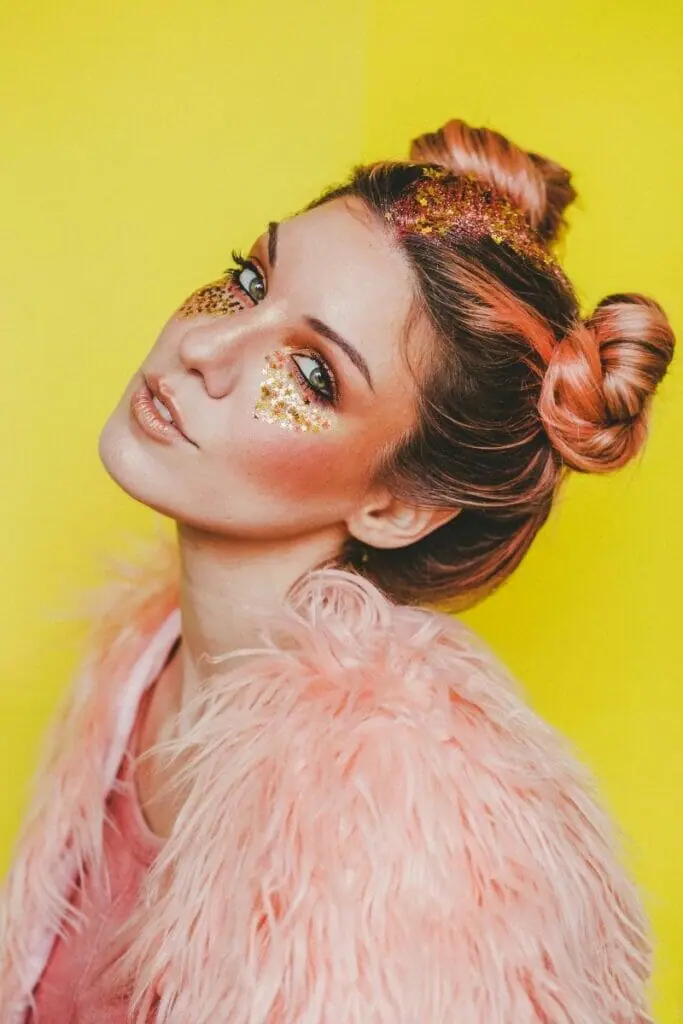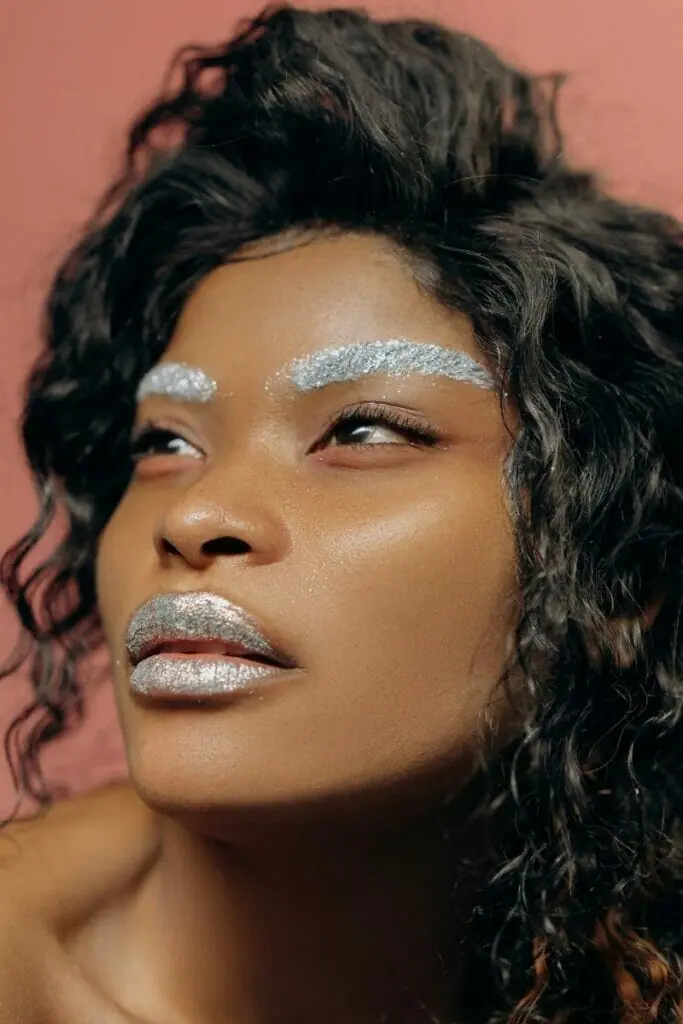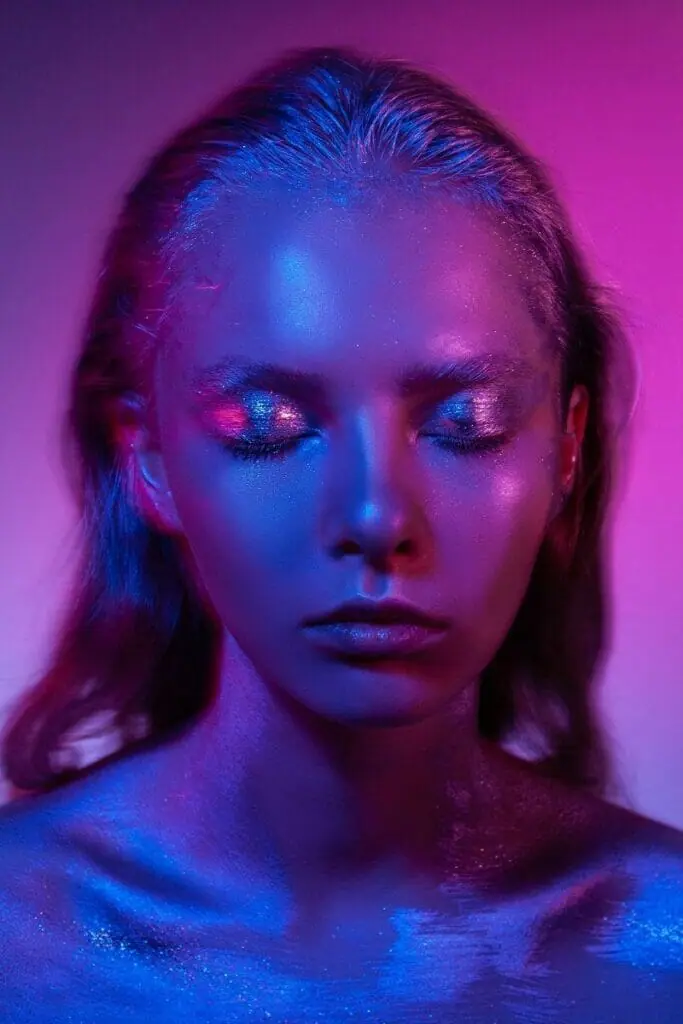 Certain makeup looks can be applied best when based on face shape resembling heart, round, oval, diamond, etc. Typically, you can see what face type you have by pulling back your hair and examining the edges of your face. If you are unsure, there are a plethora of online videos with references and examples. Skin types such as oily, combination, normal, dry, and sensitive can determine which products will last longer on your skin, will be safe for your face, and will look flawless after a long day.
Most people already know what skin type they have, but if you are uncertain you may want to try washing your face and waiting to observe your skin thirty minutes afterward. The state of your skin after thirty minutes is typically a good prediction of your skin type. Finding out what tones work best for you individually can also up your genderfluid makeup game. Some people may be more perceptive to cool tones, warm tones, or both.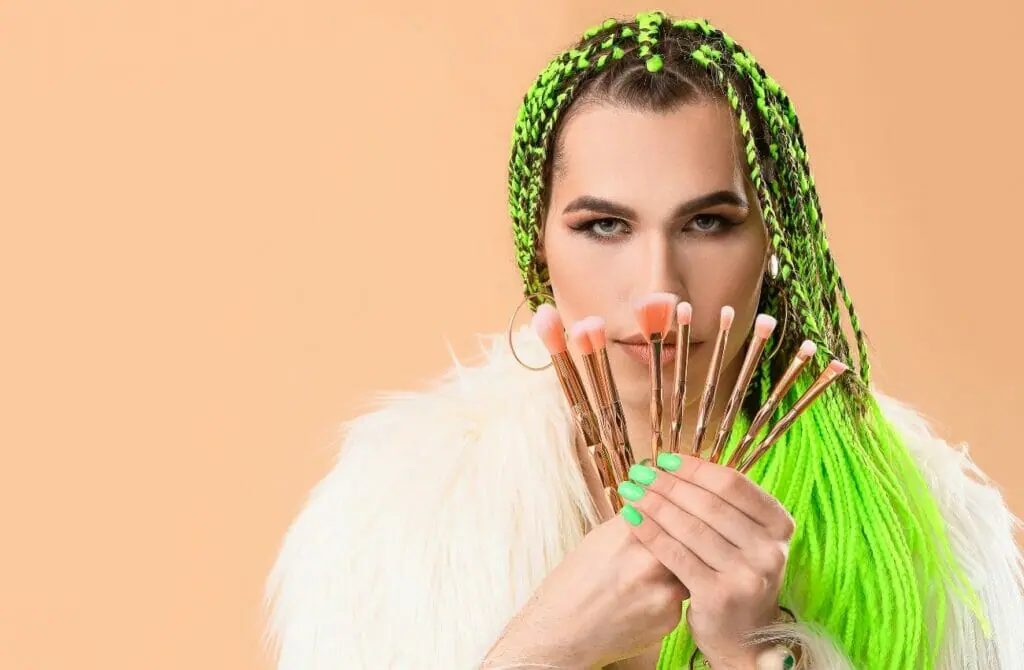 Observing your skin tone along with the color of your veins can let you know what skin tone you have and therefore which colors may compliment you best.
Even though these non-binary makeup tips can be helpful in choosing products and colors, you do not have to stick with them if they interfere with your personal style. Determining your personal style is the key to truly expressing yourself.
"Non-binary makeup" does not have to be conformed to one style, method, or brand. Being an individual human being comes along with developing your own personality, so let that shine through your makeup. When we confine makeup or makeup styles to certain groups or genders then we fall back into the cycle of division.
Let us choose each time we swipe a brush or blend an eyeshadow, to choose inclusivity.