Pachuca is a city located in the center of Mexico. The city was formerly known as Pachuca de Soto, and it has served as the capital and largest city of the Mexican state of Hidalgo from its inception. It is located in the southern part of the state's middle area and has a substantial gay population and a good selection of gay bars and clubs.
Hidalgo has permitted marriages between persons of the same sexual orientation since June 11, 2019. On May 14, 2019, the Hidalgo state Congress voted to approve legislation making same-sex marriages legal.
Pachuca, the state of Hidalgo's primary economic and cultural center, currently offers a variety of gay-friendly hotels and restaurants. The vibrant entertainment scene attracts gay vacationers to this destination. The bulk of LGBT bars and clubs can be located in and around Juarez and Centro Norte districts.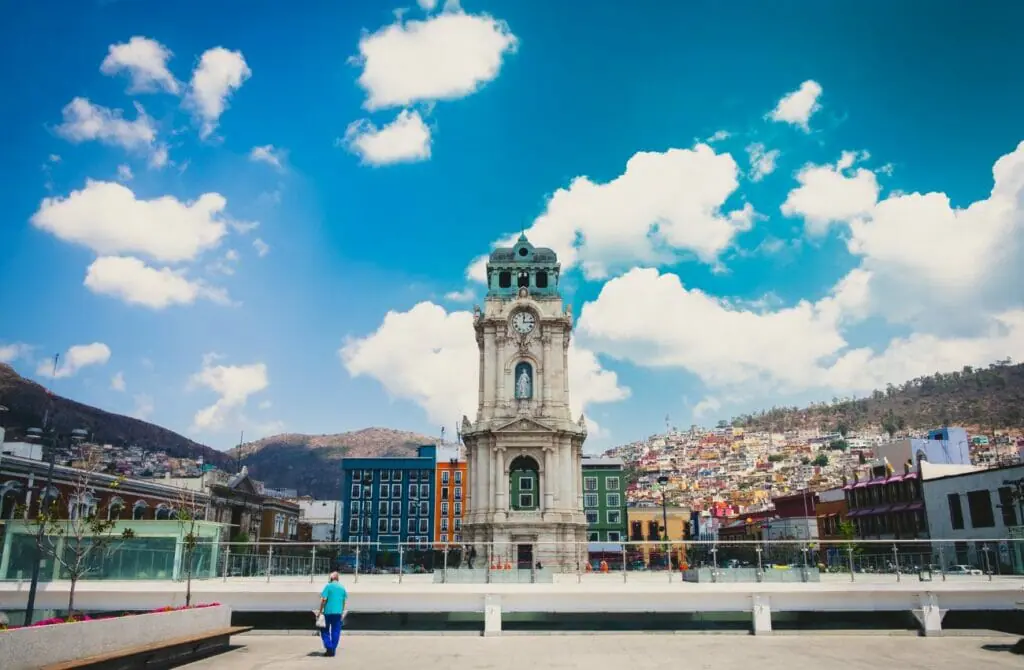 The city also has a multitude of concerts and other performances throughout the year. Despite all the changes over the twentieth century, Pachuca's Historical Center has retained its colonial and provincial character. As a result, the local government and city have begun promoting it as a tourist attraction.
The bulk of Pachuca's attractions is related to the mining industry since the city is in the middle of one of Mexico's most important mining districts. Due to this link, the city is home to various mining-related museums and galleries.
Most of these may be located around Hidalgo Street, one of Pachuca's oldest streets. It starts with the main plaza's arcade and goes to Hidalgo Park. This street is home to some of the city's oldest markets and buildings, many of which have been meticulously preserved. Generally, Pachuca is a place that has a lot to offer LGBT travelers in terms of things to do and see.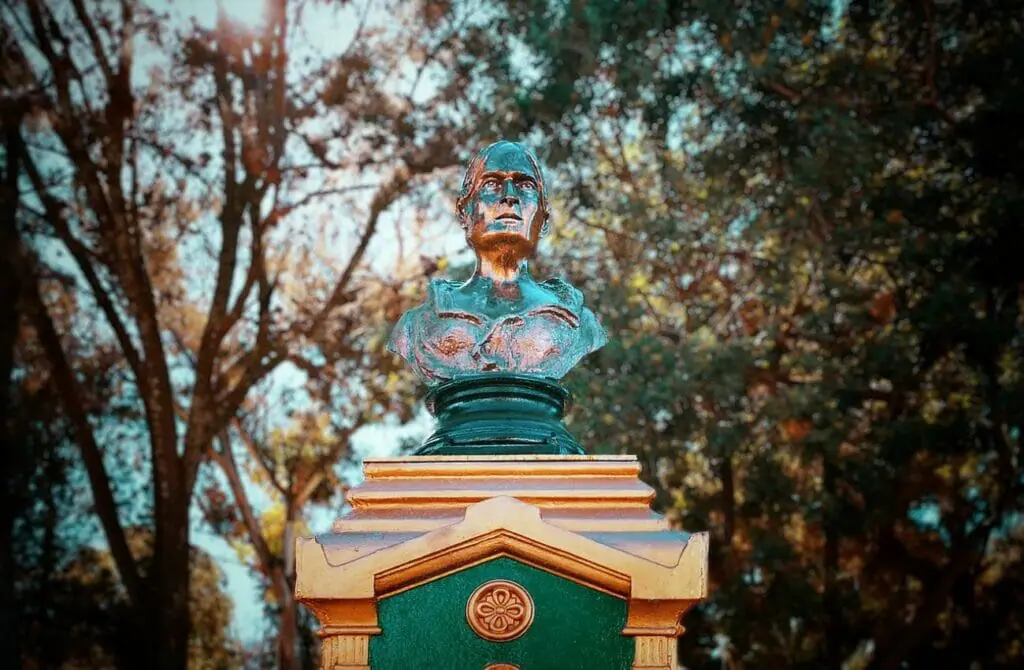 Attractions in Gay Pachuca, Mexico
Welcome to Gay Pachuca, darling! While the city may not be the most welcoming to the queer community, fear not! There are still plenty of fabulous things for you to do while keeping things low-key. First and foremost, you must visit some of the city's most iconic landmarks and attractions, dahling!
Take in history and culture by visiting museums, art galleries, and historical monuments. And don't forget to marvel at the stunning architecture, explore parks and gardens, and indulge in the local cuisine. But that's not all, darling! Gay or straight, there's always something to do in Gay Pachuca.
Immerse yourself in the local culture by attending cultural events like festivals, concerts, and shows. Trust us; there's always something fun and exciting happening in this fabulous city. Remember, discretion is key in a city that's not always welcoming to our fabulous community. So, keep it lowkey and enjoy all the wonderful things Gay Pachuca has to offer!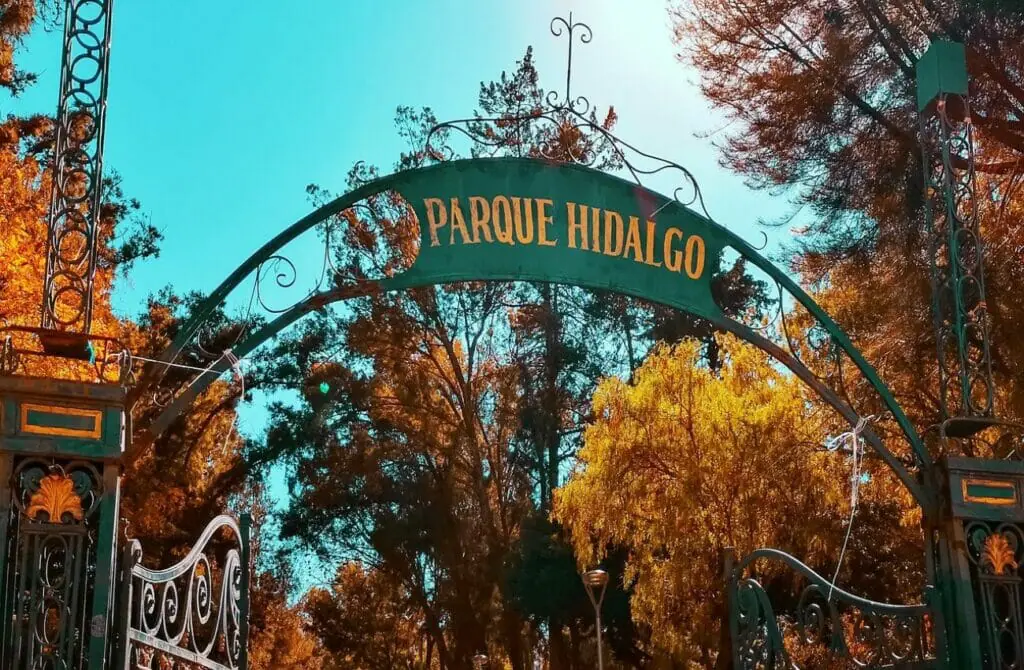 Cuartel del Arte and Mining Museum
Pachuca is fortunate to have many outstanding museums, which is good since visiting a few museums is always a good idea. To begin, I propose paying a visit to the Cuartel de Arte, which is housed in what was once the Convento de San Francisco.
This cultural complex has some stunning architecture in addition to three museums, an art gallery, a theater, and a library. Visit the Mining Museum for more information on the city's history and the Football Hall of Fame Museum for more information on one of the city's great passions.
Xihuingo
Ancient ruins aren't often thought of when planning a vacation to a big city, but a handful within driving distance of Pachuca is close enough to explore in a single day. It takes about an hour to go from the city to Xihuingo, which is both one of the region's oldest remains and the home of the mysterious Teotihuacan.
Huapalcalco, where the mortal man who would eventually become the god Quetzalcoatl is claimed to have dwelt, is also close.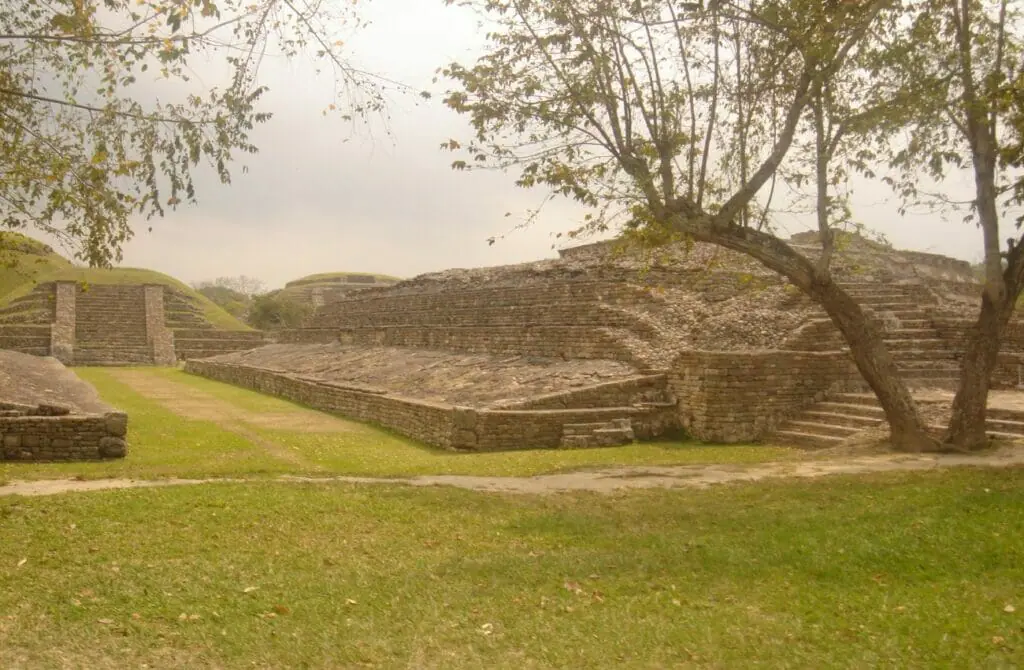 Santa Clara Dairy Company
The extraction of silver, once Pachuca's most profitable activity, was responsible for the migration of Spanish and English people to this region. You may uncover evidence of their influence on various levels, including the food in the region. Pasties, which are similar to empanadas but have a flakier shell and may have either sweet or savory fillings, were introduced by the English.
These fillings are also available in empanadas. Every visitor is expected to give them a shot at least once before leaving the municipal borders. Pachuca's local enterprise, Santa Clara Dairy, which Coca-Cola now owns, has provided the city with ice cream, which you will find everywhere; don't miss Hidalgo-style barbacoa (slow-roasted lamb), which is famous across Mexico.
Pachuca is especially ideal since it is surrounded on all sides by breathtaking mountains and a plethora of other natural treasures. Pachuca is an excellent area to spend time communing with birds and bees, and hundreds of magnificent parks are sprinkled around Hidalgo; however, you don't have to go far to discover one.
The picturesque El Cedral Dam is located in El Chico National Area, an excellent place for outdoor activities such as fishing, camping, and hiking. Llano Grande and Valle de Los Enamorados are two little valleys on the fringes of El Chico Park, with Llano Grande being the larger of the two in terms of size.
Hiking, boating (on Llano Grande), and other outdoor activities are offered, as well as cabin rentals and camping spots.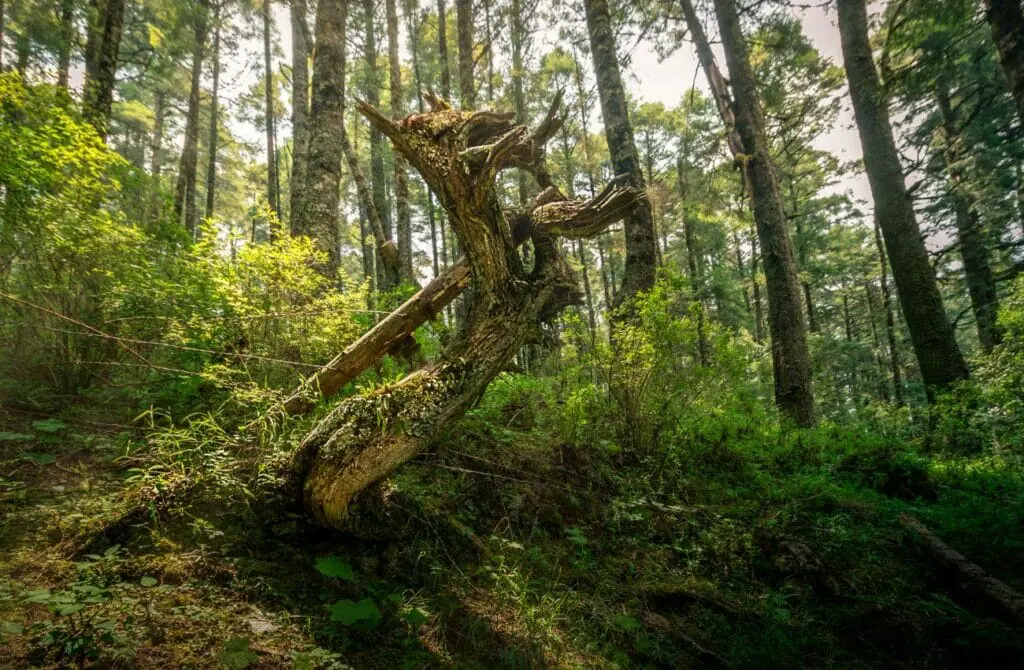 Cristo Rey
In the 1940s, the mining company Compaa Real del Monte employed 15 people in the El Paricutn mine. After each hard day, the workers would depart the mine through an elevated wooden platform that functioned as an elevator.
They were suspended 30 meters above the mine level when the machine unexpectedly came to a standstill, and they prayed the whole time that they wouldn't be thrown back down at full speed.
They prayed to Christ, promising to build a monument to him if he was the one to save them. The elevator is claimed to have suddenly restarted, and this is the genesis tale of the Cristo Rey, which is generally recognized as one of Pachuca's most famous and well-known tourist spots. The monument and the overlook that was built around it provide views of the city below.
The Macromural de Palmitas is a massive mural that was just finished on the walls of residences in Pachuca's Palmitas working-class neighborhood. A gang of young graffiti artists made it. It is a must-see while visiting the city because its rainbow of hues stands out against the drab cityscape.
Visit the Parque David Ben Gurion to witness Byron Gálvez Avilés' beautiful mosaic plaza dedicated to "women of the world."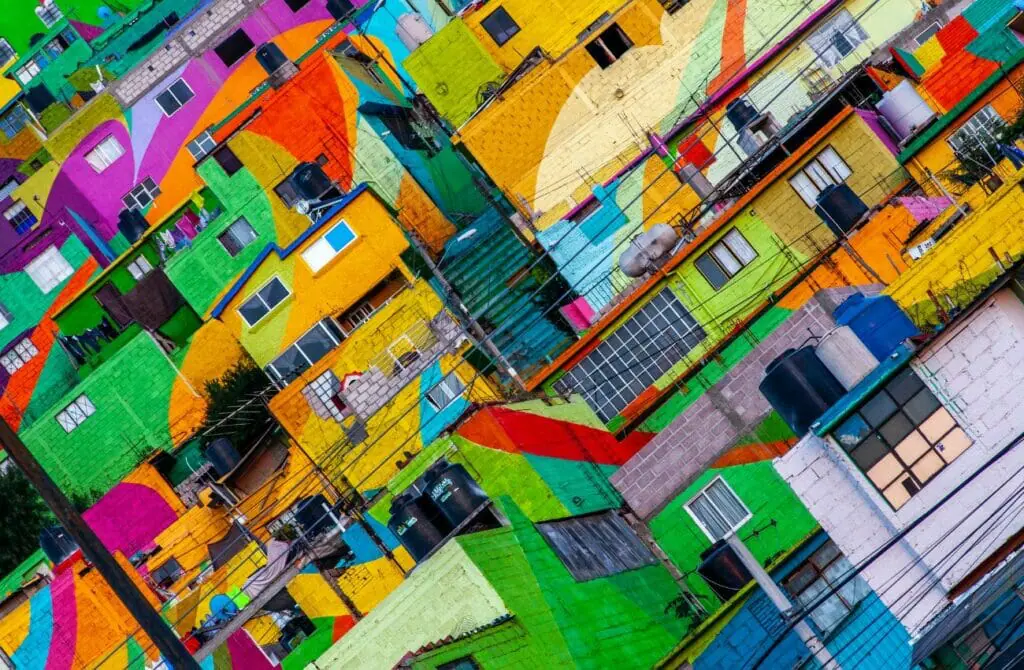 The Hidarte Handicrafts Shop
The town's handicrafts will be shown in this area, which is managed by the state's Ministry of Social Development. This is the fundamental mission of space. Although it is set up as a store, you are not compelled to buy anything to enjoy the bright things from the state of Hidalgo.
You could come across fabrics from San Pedro Tenayac, turned wood from Santa Maria Rayón, and Tomoaya carpets, to mention a few.
Teatro Hidalgo and Teatro San Francisco Pachuca
Pachuca, the state of Hidalgo's primary economic and cultural center, has a multitude of concerts and other performances throughout the year. The Teatro Hidalgo and the Teatro San Francisco are two of Pachuca's most well-known theaters, and both include stunning specimens of Spanish colonial architecture.
While in the neighborhood, you may want to see a concert or a production at one of these theaters. In Pachuca, a theater is generally recognized as one of the best in Latin America.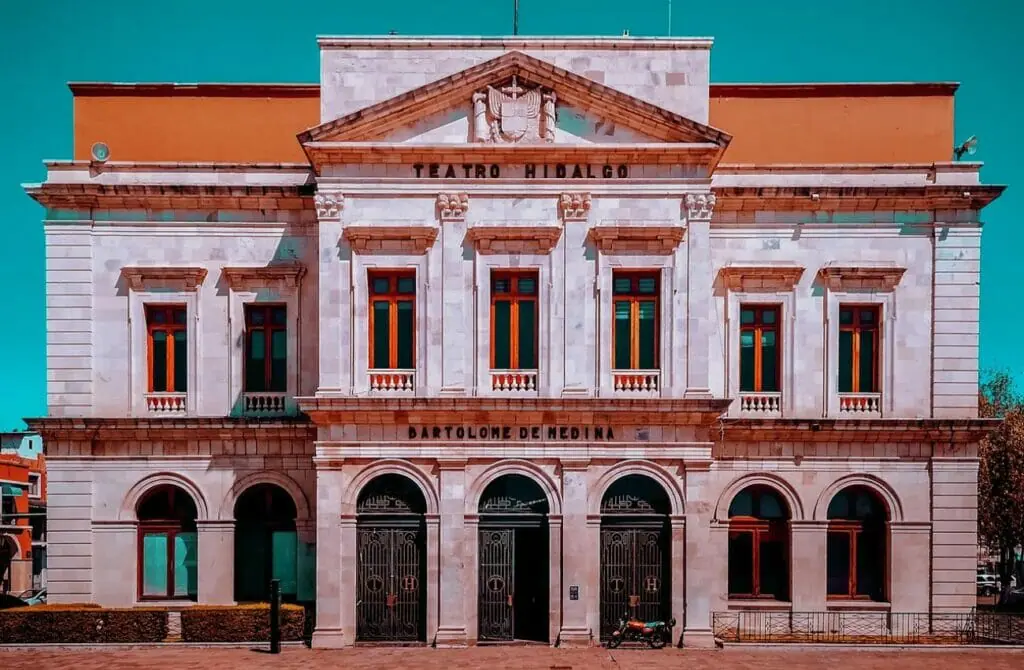 Temple and Ex Convent of St. Francis
During its construction between 1596 and 1660, its walls permitted Franciscan missionaries who had arrived in the region to convert the local inhabitants to pass past them.
It has experienced many alterations throughout history, including one in the 18th century that included cruises, anti-sacristy, and sacristy, as well as one in 1924 after it was dynamited. It now contains exhibition rooms, a School of State Arts, and an oil collection from the seventeenth century.
The Monumental Clock
This clock, which was first built as part of the celebrations marking Mexico's first hundred years of independence, has become one of the city's most identifiable symbols. It comprises four layers, four covers, and four sculptures that reflect major historical events in the country. After a long day of touring, return to the center square and rest on one of the chairs.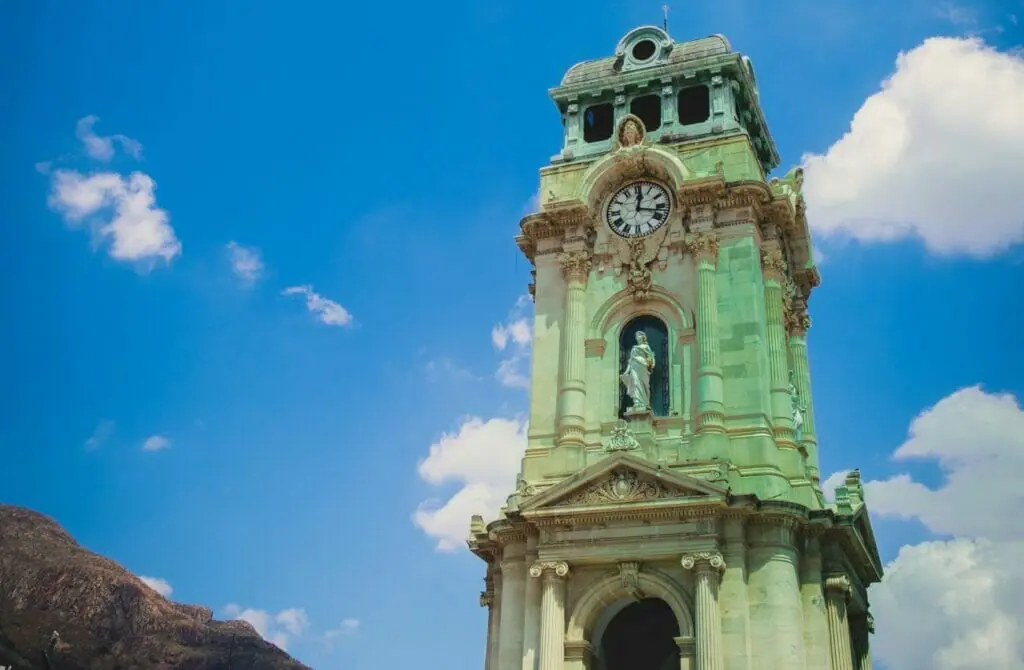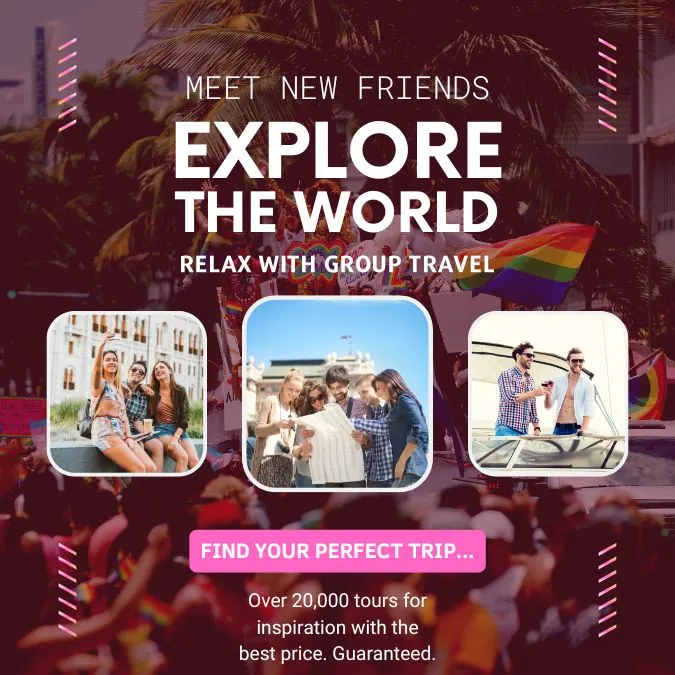 Gay-Friendly and Gay Hotels in Pachuca, Mexico
Oh, honey, let me tell you about being fabulous and feeling welcome at these hotels in Pachuca! Don't worry about other hotels that might not be as accepting; these gems are committed to being LGBTQ+ friendly and making sure that all guests feel like they belong.
Being gay-friendly isn't just about waving a rainbow flag or using the right pronouns; it's about creating a safe and inclusive space for all guests. From non-discrimination policies to providing resources for LGBTQ+ travelers, these hotels go above and beyond to make sure that you feel welcomed and supported.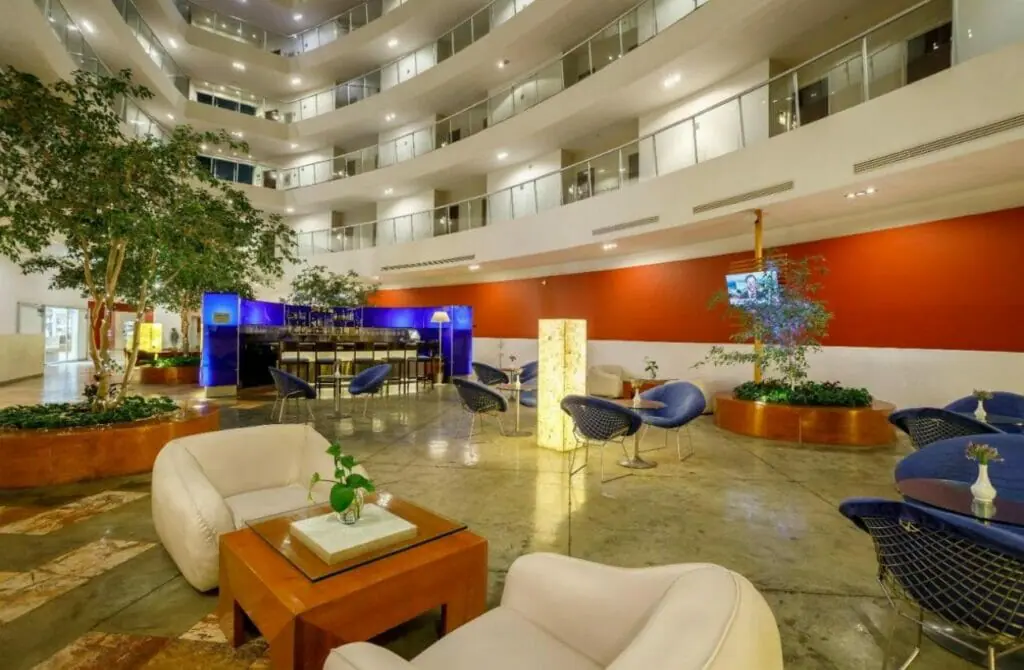 And honey, they don't stop there! Some of these gay-friendly accommodations have extra amenities and literature about local LGBTQ+ events and resources. Plus, they might even be located in an area that's known for being LGBTQ+ friendly.
Now, let me tell you about these fabulous hotels in Pachuca. While there aren't any specifically gay hotels or resorts, these are the crème de la crème of gay-friendly accommodations. And if these don't tickle your fancy, don't worry; there are hundreds of other options in Pachuca to fit your budget and needs.
So pack your bags, put on your most fabulous outfit, and get ready to feel welcome and accepted at these gay-friendly hotels in Pachuca!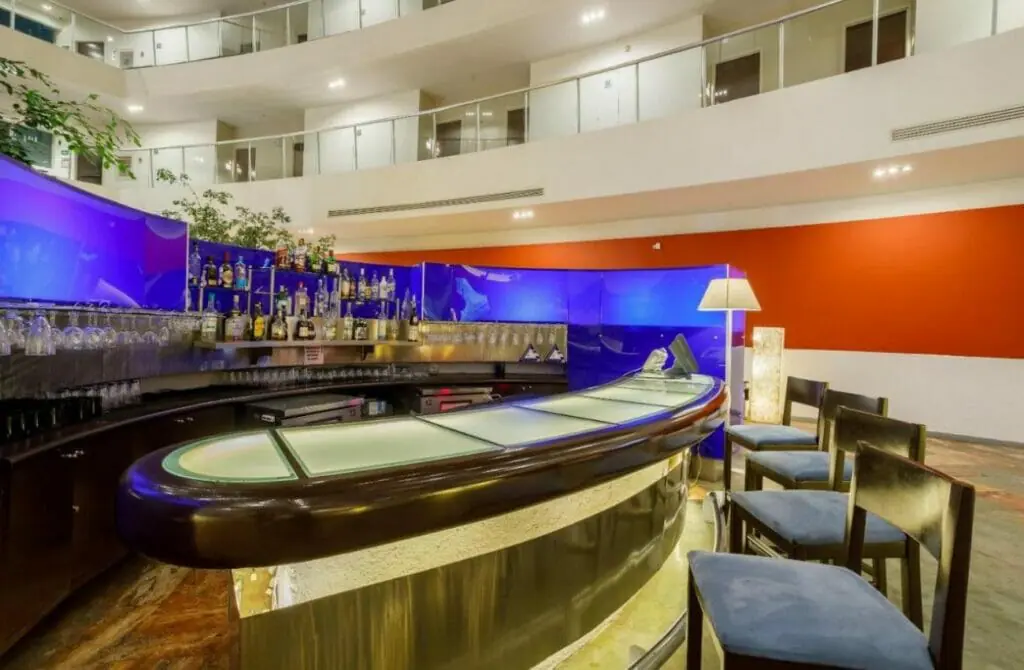 The Camino Real Pachuca is a five-star hotel in the city center. The hotel has an amazing architectural design that is characterized by a sober and contemporary style that blends its parts to achieve a minimalistic ambiance.
You will be stunned by the hotel's amazing architectural design on arrival. The construction of the building and the services supplied pay great attention to detail to guarantee your stay is one you will never forget.
This hotel provides a nice environment that is friendly to the natural world since gardens and woods surround it. Furthermore, while designing the rooms, your overall comfort was considered: the rooms are spacious with functional air conditioners and a private bathroom.
You can also maintain your fitness routine while at this hotel. The Camino Real Pachuca hotel offers a gym facility where you can burn the extra fats you may accumulate during your vacation.
You should be ready to mesmerize your taste buds in this hotel. A restaurant in the hotel serves classic Italian cuisine cooked using fresh and in-season ingredients. And interestingly, you won't be forced to leave the bar as the hotel's lobby bar and room service are available 24 hours a day, seven days a week.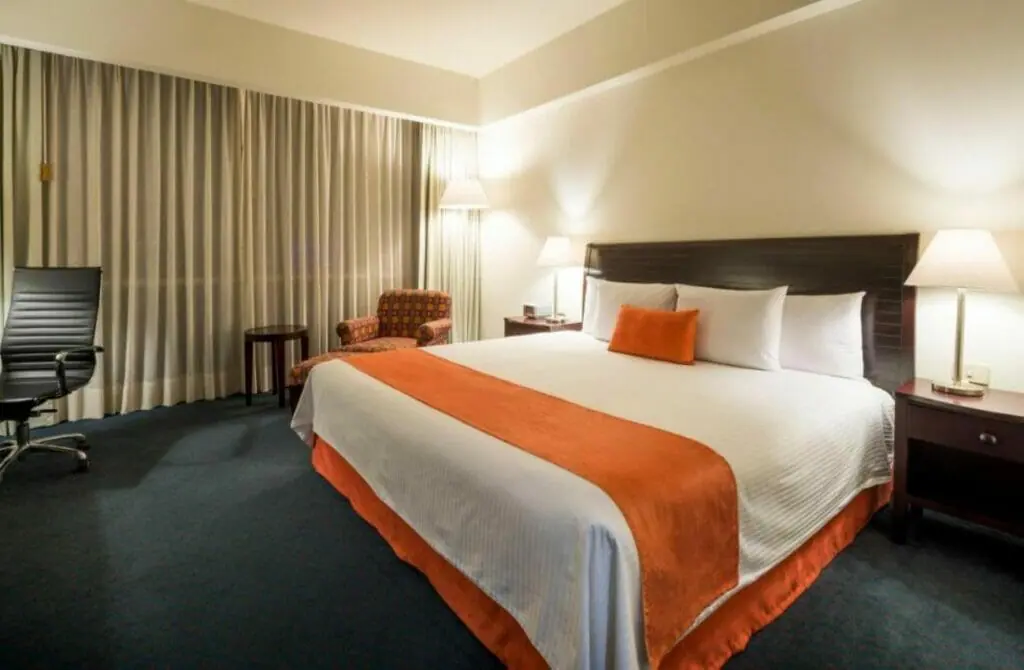 Gamma Pachuca is a business-class hotel brand that offers open and multi-functional facilities and an inspiring and friendly ambiance to business travelers seeking success and a good night's sleep. After a hectic day, a great night est awaits you in this luxury hotel. You will struggle to resist the urge to lay all day in the comfy beds in the rooms. Your comfort is of great priority in this hotel.
This hotel has many activities to keep you busy throughout the day. You can go and burn some calories in the modern gym facility or enjoy some time swimming in the outdoor pool on the premises.
The restaurant focuses on offering traditional Mexican cuisine, so you be ready to explore some amazing Mexican dishes here. A bar is available in the lobby for your use. You should feel free to go there and get drunk; it's all part of the adventure.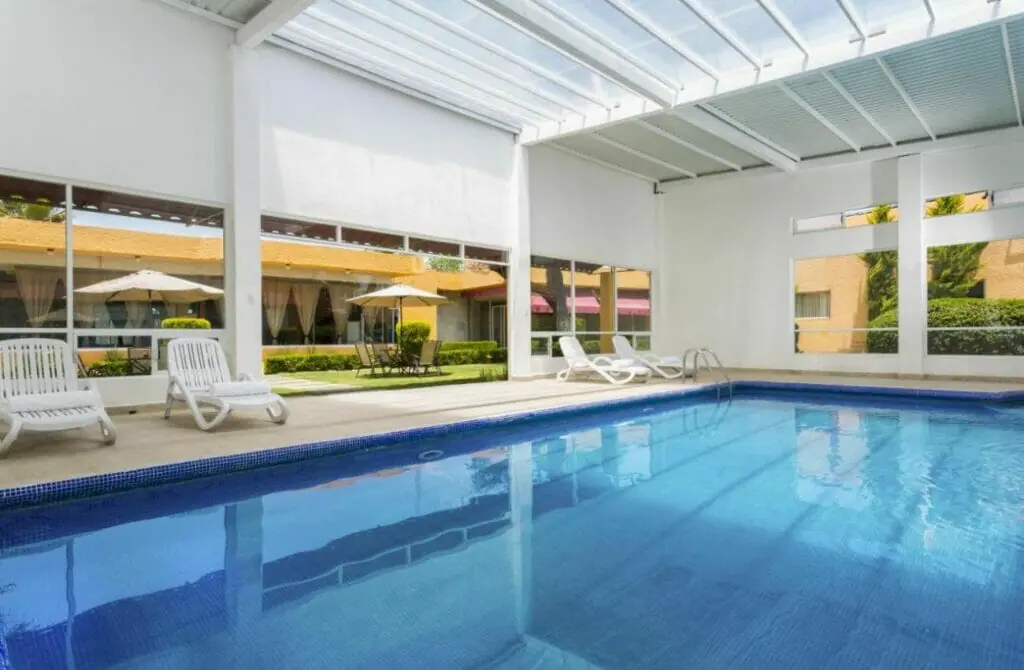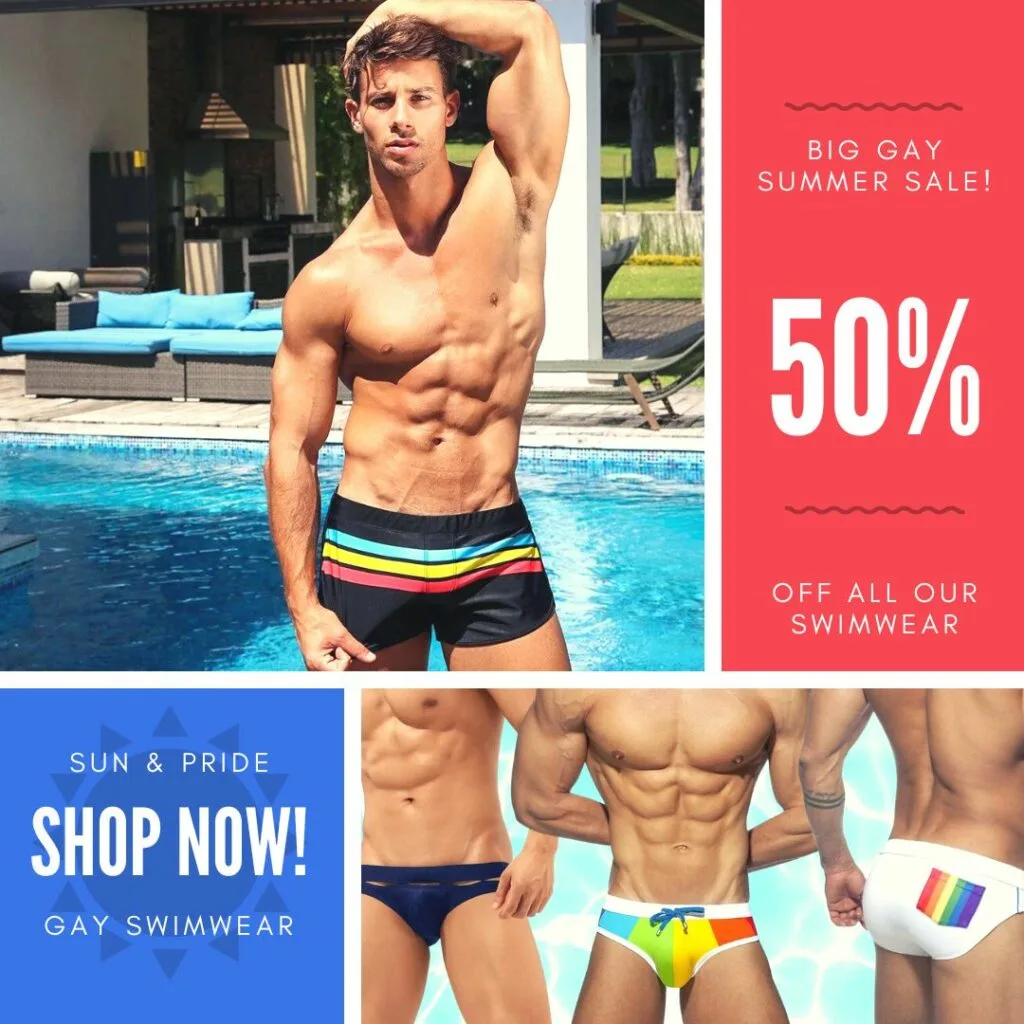 Hotel Posada del Ángel Pachuca ☆☆☆
Posada del ngel is located in Pachuca, Hidalgo. You will be treated like royalty from the airport as a shuttle service is provided to transport you directly from the airport to the hotel. The surrounding environment is very beautiful and has a garden and other amenities.
Concierge services and non-smoking rooms are available, so you don't have to worry about perceiving offensive odors. You will also appreciate the spacious rooms, comfy beds, and other thoughtful aspects, such as workstations appropriate for computers and amenities.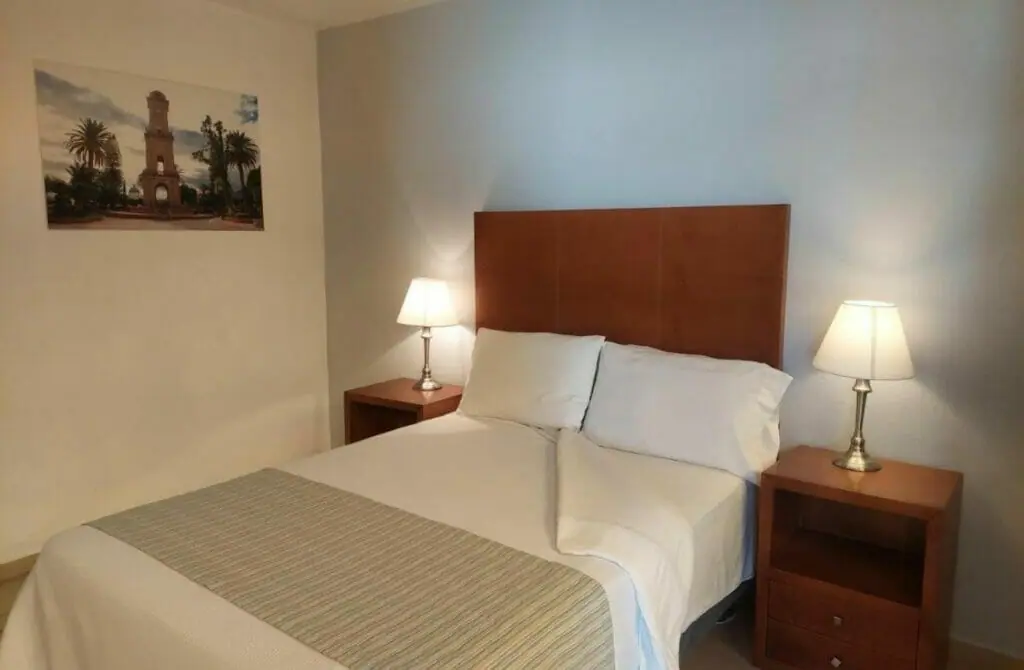 Gay Nightlife in Pachuca, Mexico
Pachuca has a vibrant nightlife, thanks to the various gay bars and clubs in the city. In most of the city's pubs, clubs, and bars, there is an excellent variety of alcoholic beverages, including cocktails and beers, that may be enjoyed while watching live bands play. So you can unwind and have fun at night after a busy day in the city.
Darling, let's talk about exploring the queer nightlife in Gay Pachuca, shall we? It's true this city might not be the most welcoming to our fabulous community but fear not! Being gay is perfectly legal here; just remember to err on the side of caution when outside of queer-friendly spaces.
But let's focus on the fun, shall we? Exploring gay nightlife can be one of the most thrilling and enriching experiences while on the go. From dancing up a storm at a gay club to sipping cocktails and rubbing elbows with the locals at a gay-friendly bar, you'll have a chance to immerse yourself in the local culture and make memories that will last a lifetime.
And darling, we've got you covered with the best gay and gay-friendly spots in town. So don't be shy; step out of your comfort zone and explore the queer nightlife in Gay Pachuca. Trust us; it'll be worth it!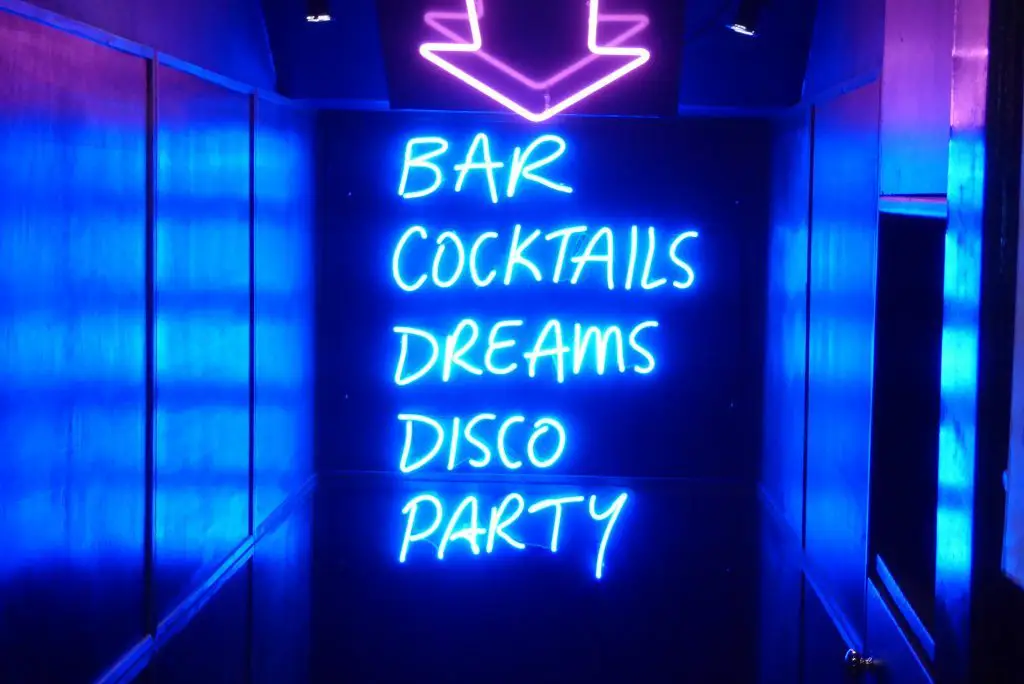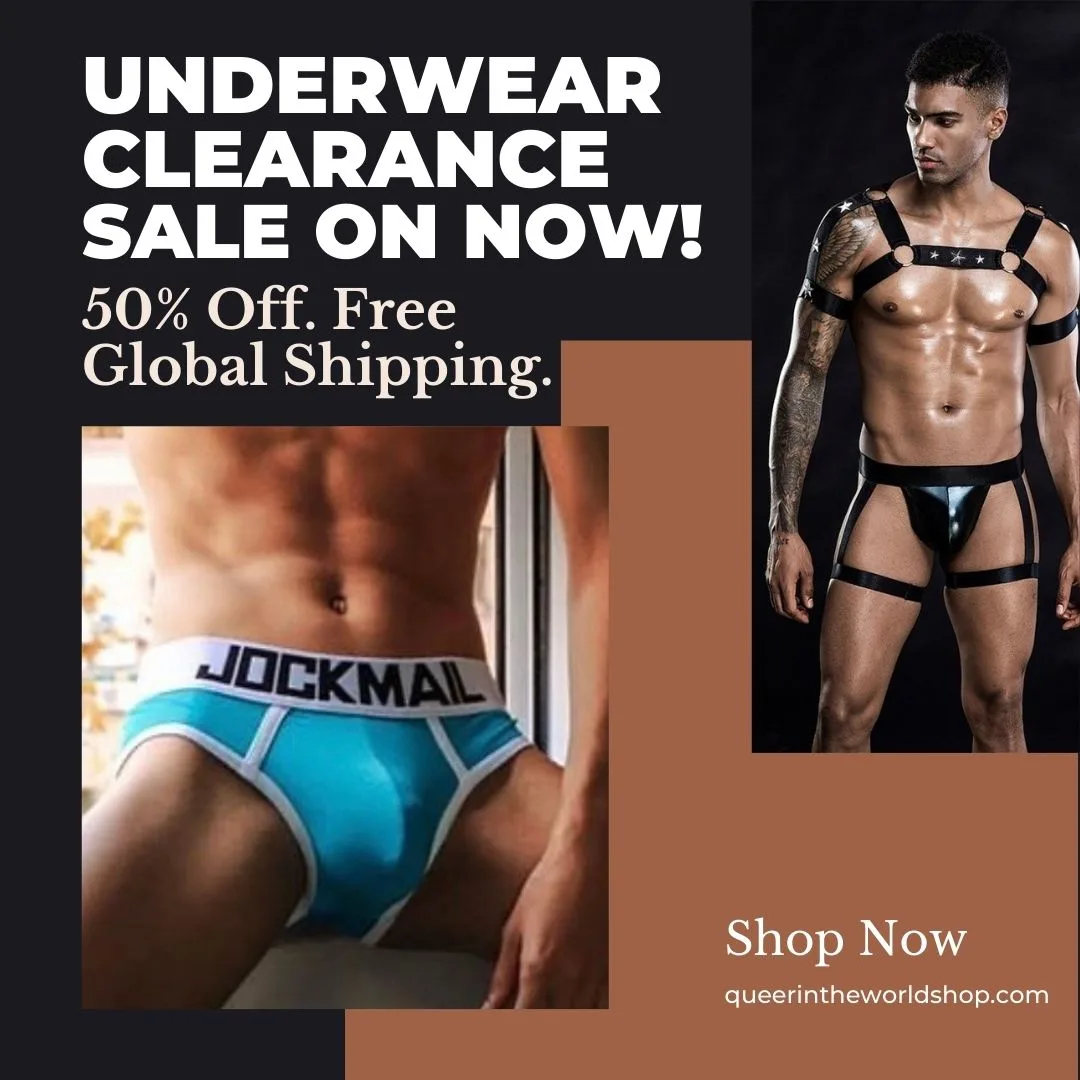 Gay Bars in Pachuca
There is a good selection of gay bars and clubs in Pachuca. Most gay bars and clubs are located around Juarez and Centro Norte areas. These clubs are openly gay and attract lots of gay locals and tourists. So you can unwind and have fun at any of the following bars and clubs in Pachuca:
According to the reviews, this is the greatest gay bar in Pachuca. It's lovely and dark, and everyone's attention is drawn to the male strippers who are dancing on top of the bars. This bar delivers some of the greatest drinks in town at very cheap pricing.
Because of the many Anglo-Americans that visit this institution, it seems to be an American bar. Because the staff here is bilingual and fluent in many languages, you will have no issue talking in English if that is your first language.
Tom's Leather Bar is probably a favorite hangout for gay travelers. There are fetish and kink demonstrations on the upper level, and you can get a five-pack of beers for the price of admission. It's a nice place to chill out.
The music is entertaining, the dancers are amazing, and the clients are kind and easy to talk to. It is strongly advised that out-of-town tourists spend some time having fun at this institution. Customers either stare or continue to converse with their companions while the strippers "dance" on the bars while they are naked.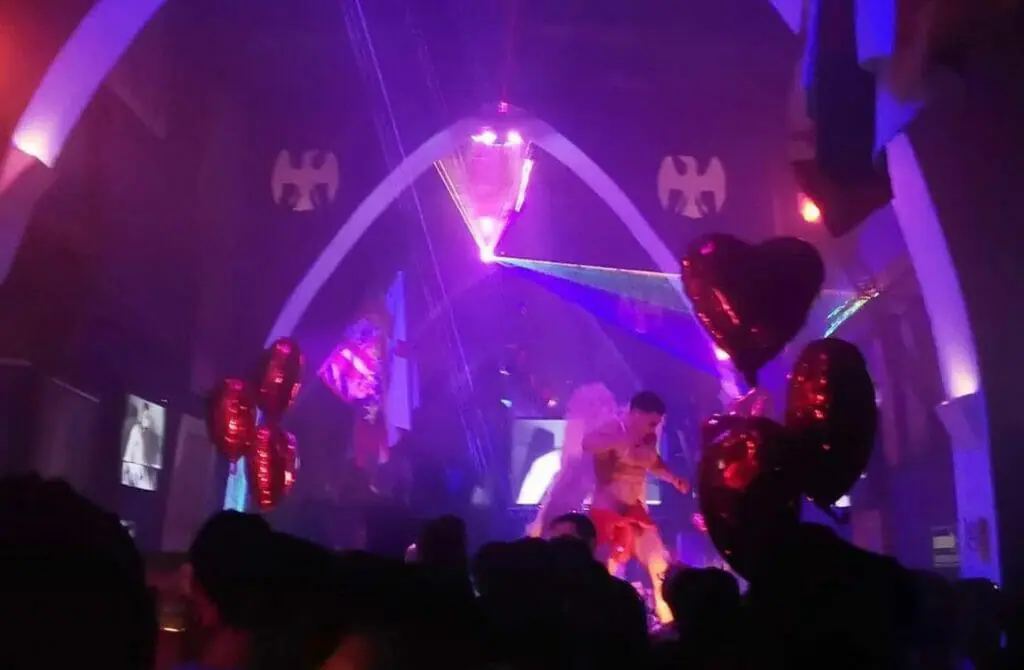 Every city has a Kinky, often known as a gay party bar. You find yourself there the night before you leave, drinking a gallon of michelada and dancing on stage with shirtless men until one hour before your very early flight, after going there at the tail end of a Friday night during your vacation and swearing sideways throughout your subsequent hangover that you'll never return.
However, you return the night before you depart, consuming a gallon of a michelada. You should come here if you want to pay a cover charge, they have four unique rooms playing house music, and everyone else in the establishment is from out of town and paying for pricey drinks.
You should not allow them the chance to negotiate with you when you first walk in. Inform them you are uninterested and go to the bar to get your drinks. If you go after midnight, it will not start till later. Apart from that, it's cute.
On weekends, many people are out drinking and dancing in public places. On the second level, there is a smoking area. The club has various levels, musical genres, and styles (English, Spanish, etc.). Both old and new).
This institution exemplifies the phrase "Hole in the Wall" in the best possible way. Food that is both fresh and good at an exceptionally reasonable price. The wait staff is kind and helpful without being intrusive, and they always smile. The beer is served ice cold. The melody evokes pleasant memories.
The fact that all of their snacks and drinks are reasonably priced is, without a doubt, a great element of this bar.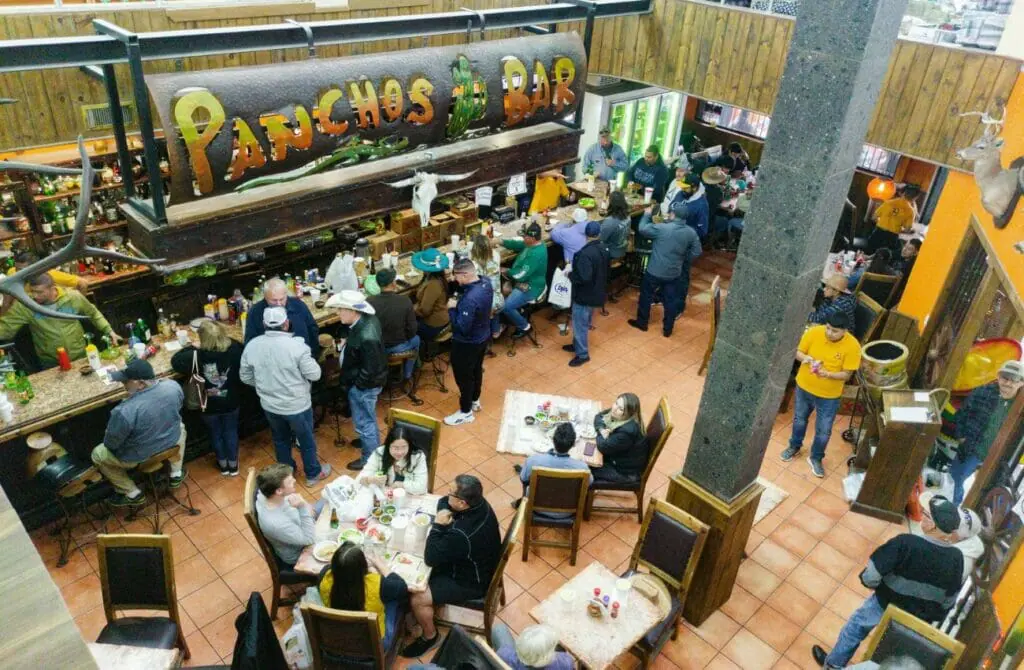 Touch
(Temporarily or permanently closed. If you know something, please suggest an edit.)
This is another LGBT club in Pachuca that is well worth a visit. A cover is available and quite inexpensive, costing just a few pesos, around three bucks. This tavern has three stories, each with its particular kind of music.
Karaoke may be found on the level immediately under the main entrance, Latin and salsa music on the second floor, and electronic dance music on the third floor. Beverage prices are astonishingly low! The bartenders are great to converse with. Karaoke, with all of that Mexican music, is available here.
This bar is hip and stylish, as well as a lot of fun. This charming little treasure's interior decor is evocative of a Catholic church, Las Vegas, and a lovely hangout loved by hot Latino males. You might easily lose track of time here, gawking at the handsome young guys and soaking in the throbbing attraction of a well-oiled machine of a bar. Drinks may be had quickly and affordably.
Every room has neon, and there are gay pornographic movies showing on the first floor. Furthermore, the customer consists mostly of beautiful young individuals. People will often collect many beer bottles in buckets to distribute them.
When things become dirty around here, the team quickly responds and does its best to clean everything up. You'll probably discover that the lunacy was worthwhile, thanks to your respect for the design.
This well-known dance club in Mexico City's zone rosa area, located in the city's core, attracts gay bears and admirers. Although the pub is modest compared to neighboring places, the staff is friendly. There will probably be many people there, although this is typical of the most popular sites in the city. Beverages are also available at moderate pricing at the bar.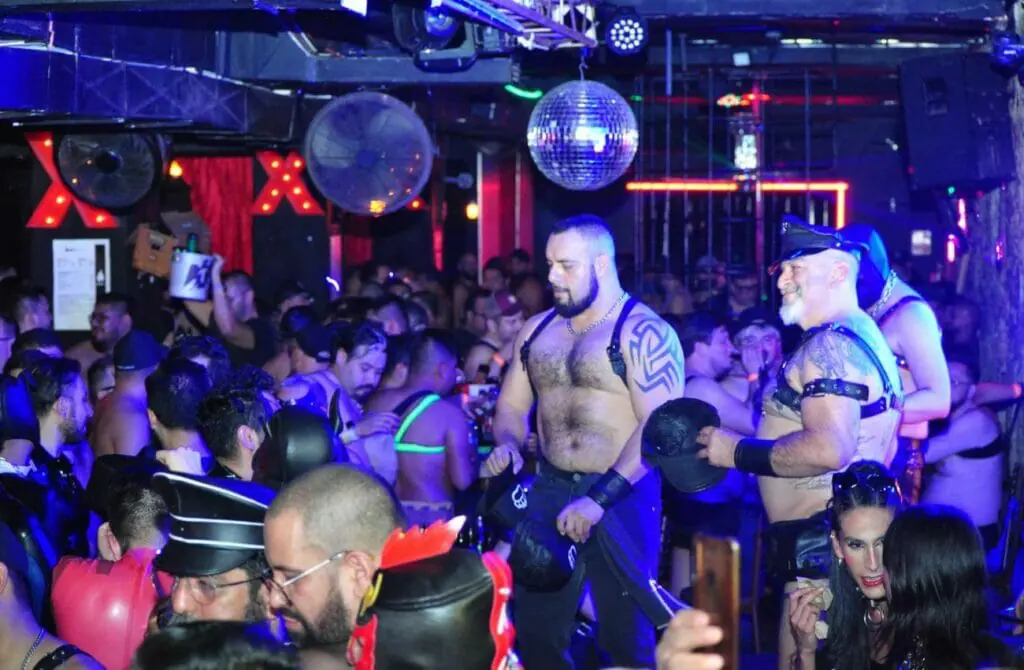 Cool Coffee Spots in Pachuca
This is unquestionably one of the best places in Pachuca to get an excellent cup of coffee. When you visit the Puerta Niebla Café, you must try their delicious coffee or one of their superb beers. Your dinner will taste much better with a delicious Americano, frappe, or tea to accompany it, and you will be satisfied enough to return.
Because of its convenient location, it should be easy to find your way to this location even during busy hours. The workers here are said to be highly patient. This restaurant is well-known for its outstanding wait service. You'll appreciate the affordable cost. Because of the great ambiance and decor, guests may relax and enjoy themselves here.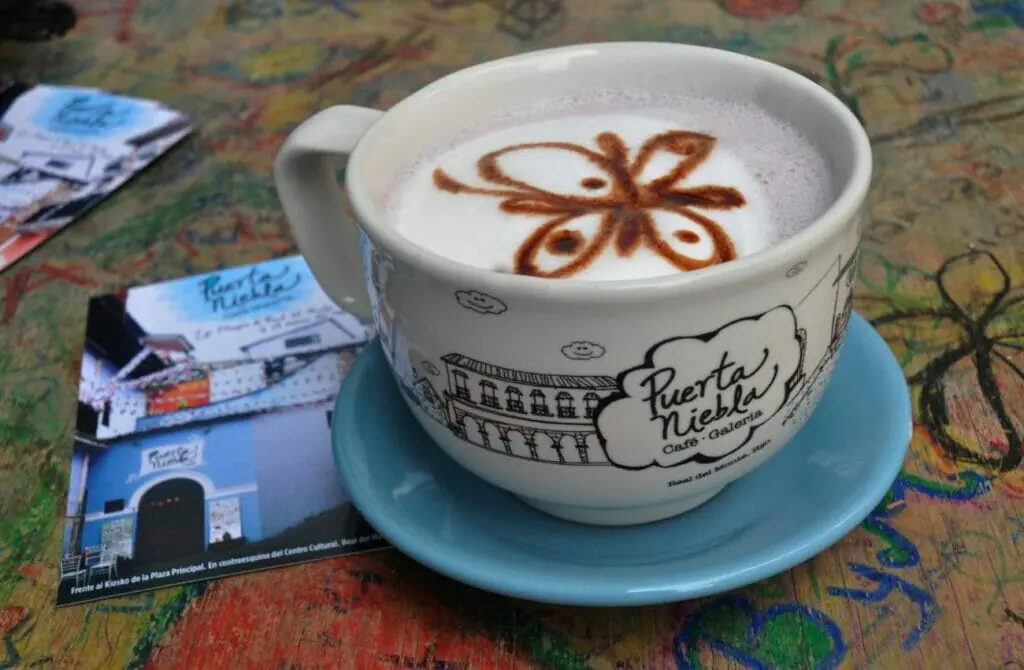 Mi Antiguo Café is easily accessible by any method of transportation due to its good location. Several clients have commented on the attention of the workers at this institution. Customers appreciate the outstanding service they get at this company. According to the clients that are here, the prices are fair. The tranquil ambiance and warm design will appeal to you.
The menu, which includes Spanish cuisine, is sure to put a smile on everyone who visits. Make a reservation for some delectable Laing and choripán. Bagels that have been made to perfection are always available for customers to enjoy at this café. A great bottle of wine or a fine handmade beer will increase the quality of your meal and ensure your return.
The evening includes live music performed by entertainers for visitors. The excellent environment here is largely thanks to the energetic and diligent personnel. The pleasant service demonstrates that this restaurant is of great quality. The prices are reported to be fair here. Because of its warm environment and pleasant furniture, this place emanates coziness.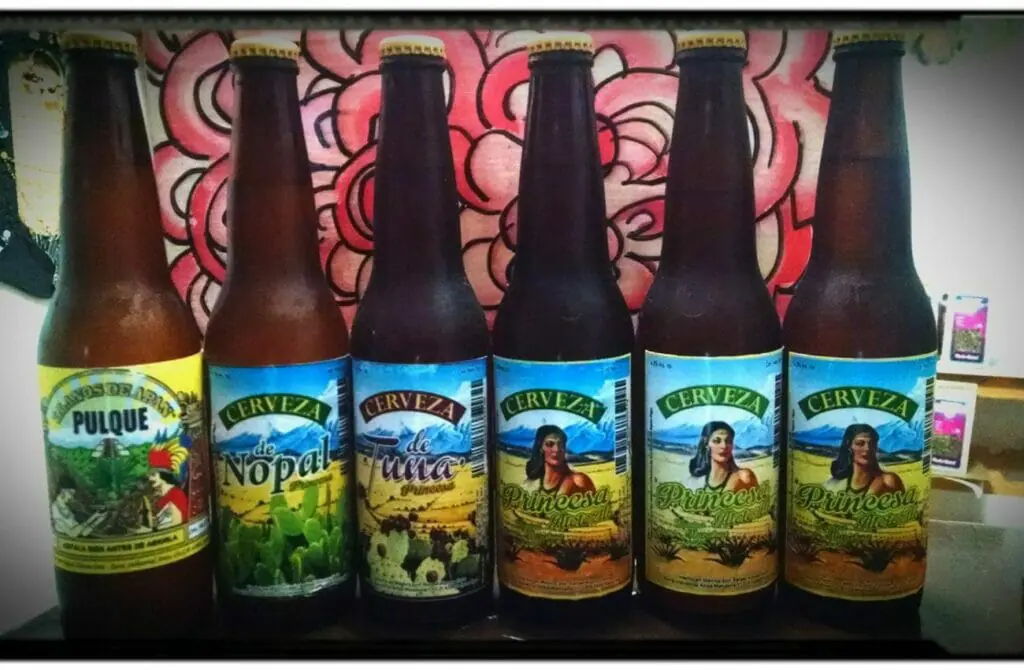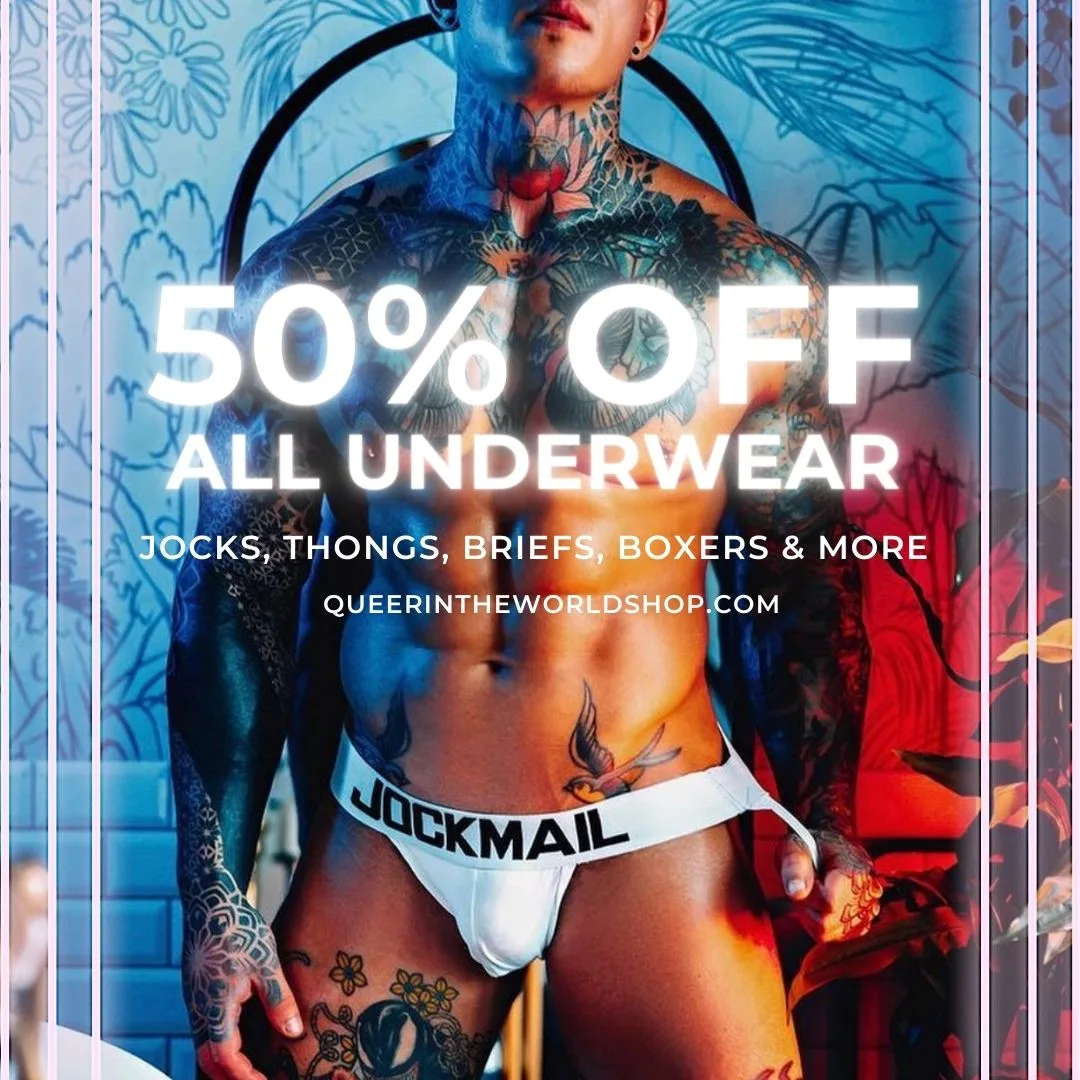 LGBT Rights in Pachuca, Mexico
LGBT (lesbian, gay, bisexual, and transgender) rights have grown in Mexico in recent years, mirroring trends in legal systems worldwide. The intellectual impact of the French Revolution and the short French control of Mexico motivated the Napoleonic Code's decision to remove same-sex sexual practices from the list of prohibited behavior.
The Napoleonic Code affected this judgment (1862-1877). This ruling, which legalized same-sex sexual acts and practices, resulted in same-sex sexual activities and practices becoming legalized. On the other hand, those who indulge in immoral or obscene behavior in public places risk incurring legal consequences due to a law prohibiting such behavior in public places.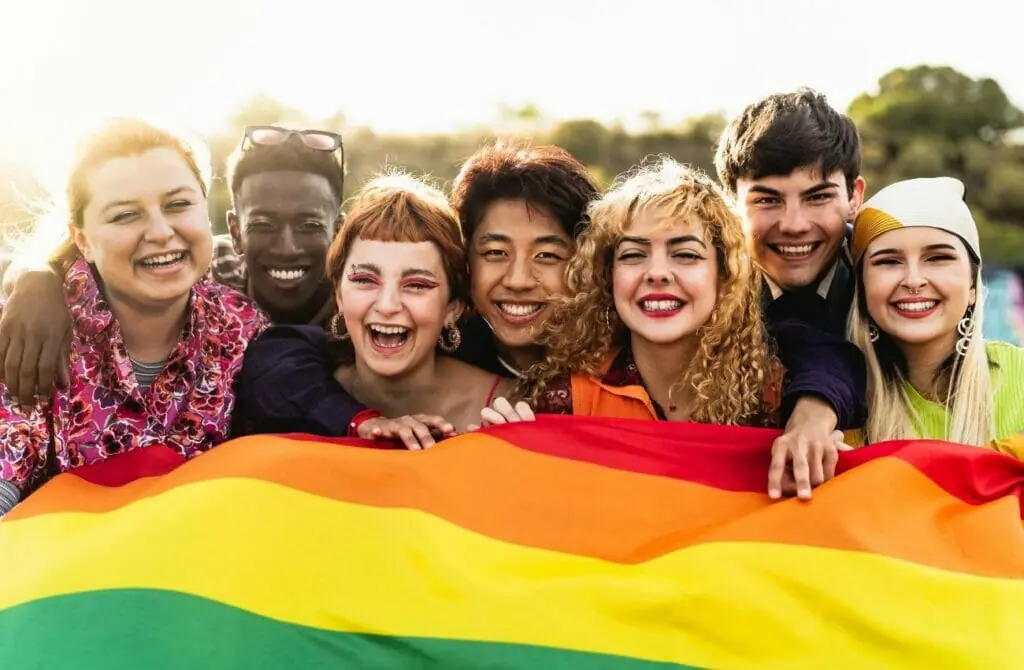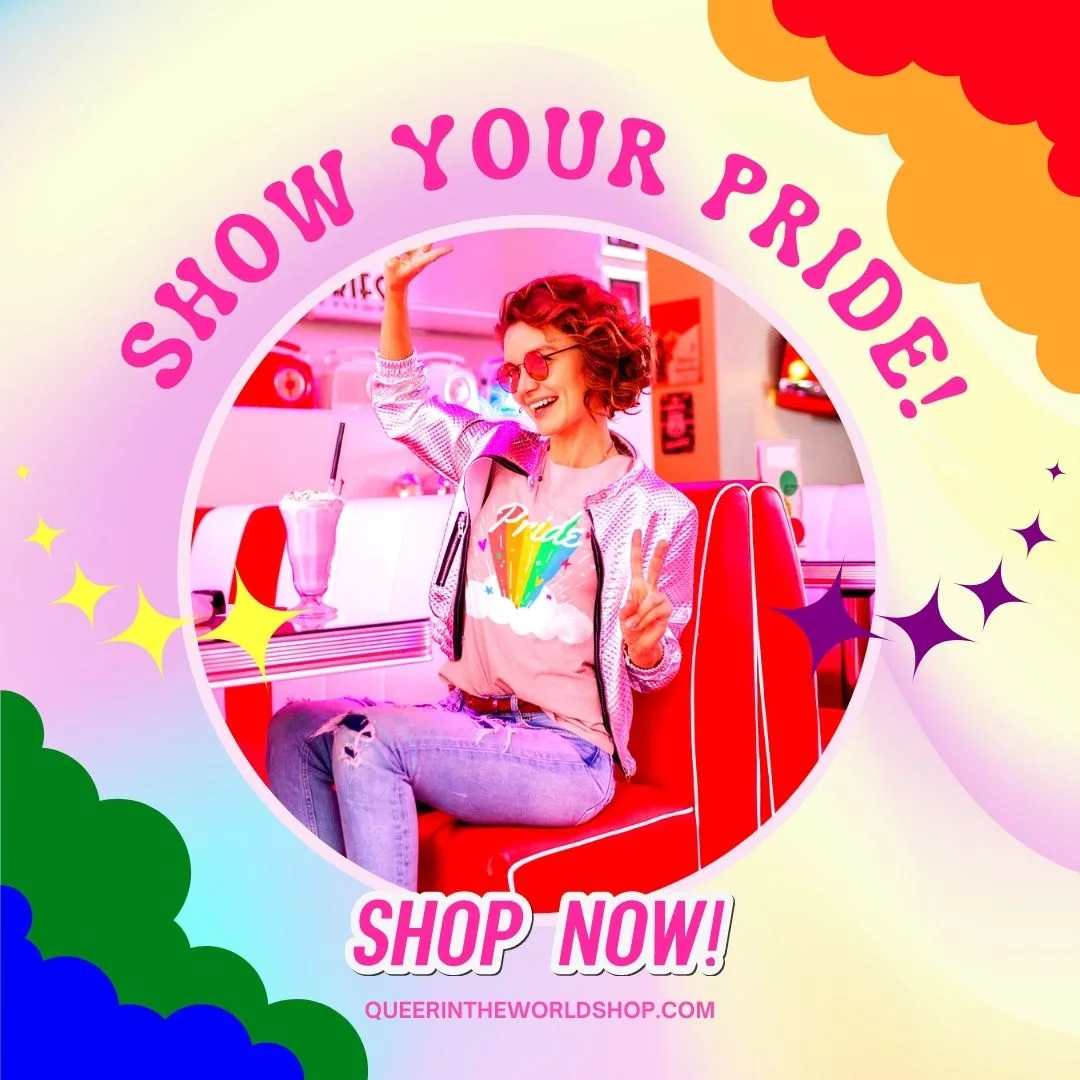 Gay Map Of Pachuca
Finding it hard to envisage where everything is in Pachuca? Hopefully, this queer-centric map helps where we have marked all the bars, clubs, parties, hotels, saunas, massages, and more will help you stay in the spot best suited to you!