There are several gay havens around the world, but when it comes to parties, hotels, and nightlife, there is no place "gayer" than Manuel Antonio. It is a stunning destination that offers a perfect blend of natural beauty and adventure. With its pristine beaches, lush rainforest, and abundant wildlife, it's no wonder that Manuel Antonio is a gay utopia.
Manuel Antonio is a destination that offers a warm and welcoming environment for the LGBTQ+ community, with a vibrant gay scene and plenty of opportunities for socializing, exploring, and enjoying the area's stunning natural beauty.
The gay scene in Manuel Antonio is centered around the town's vibrant nightlife, with several bars and nightclubs catering to the LGBTQ+ community.
In addition to its nightlife, Manuel Antonio also offers several gay-friendly hotels and resorts, many of which are located in the heart of the town and offer stunning views of the coastline and rainforest. These hotels often offer special packages and events that cater specifically to LGBTQ+ travelers, including Pride celebrations and other events.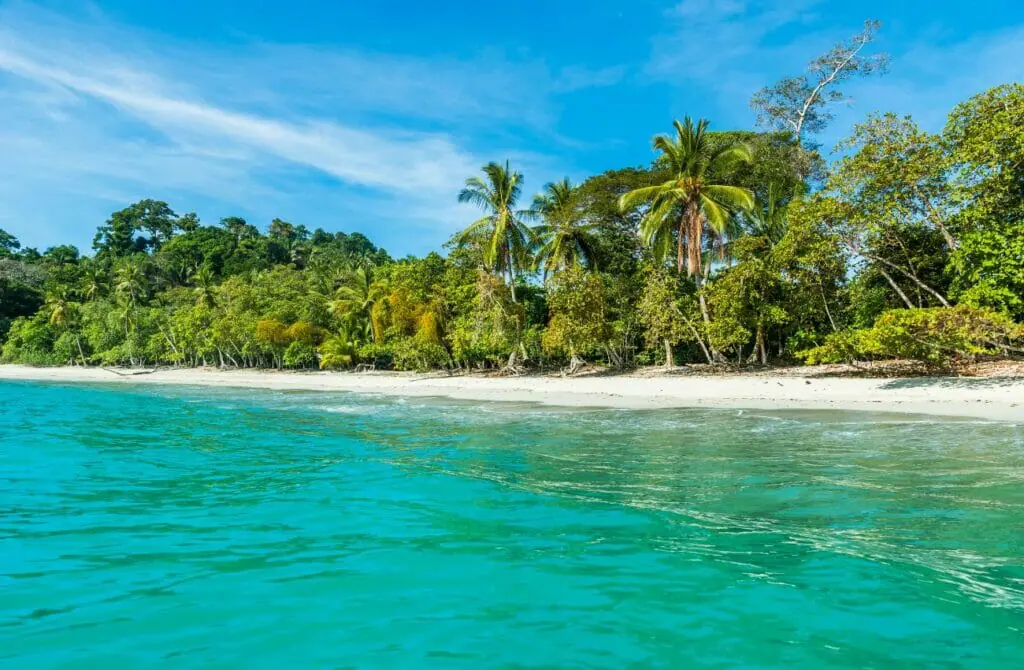 Attractions in Gay Manuel Antonio, Costa Rica
As a new visitor to Gay Manuel Antonio, there are plenty of things to see and do, regardless of your sexual orientation. One of the best ways to experience any new city is to visit some of its most iconic landmarks and attractions, including historical monuments, museums, and art galleries.
We also love gazing at architecture up close, exploring parks and gardens, sampling the local cuisine, visiting local markets, and attending cultural events such as festivals, concerts and shows.
Even as the out-and-proud queer we are, we still love to explore the city and its culture in the same way as everyone else. Doing so allows us to learn more about the city and its people and better understand the local culture. As such, these are our favorite must-see attractions in Manuel Antonio.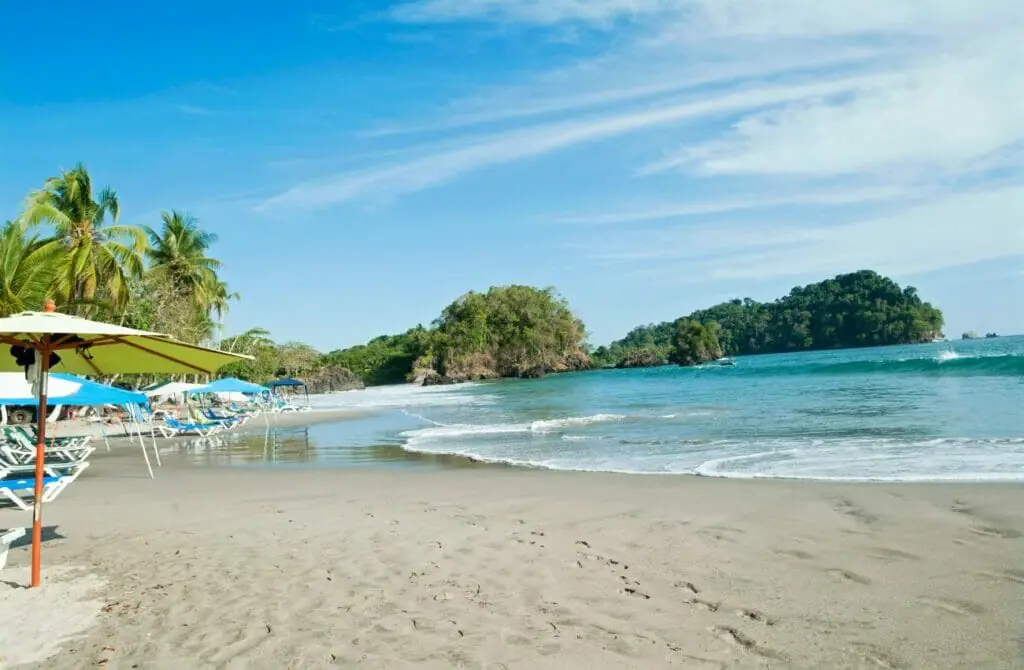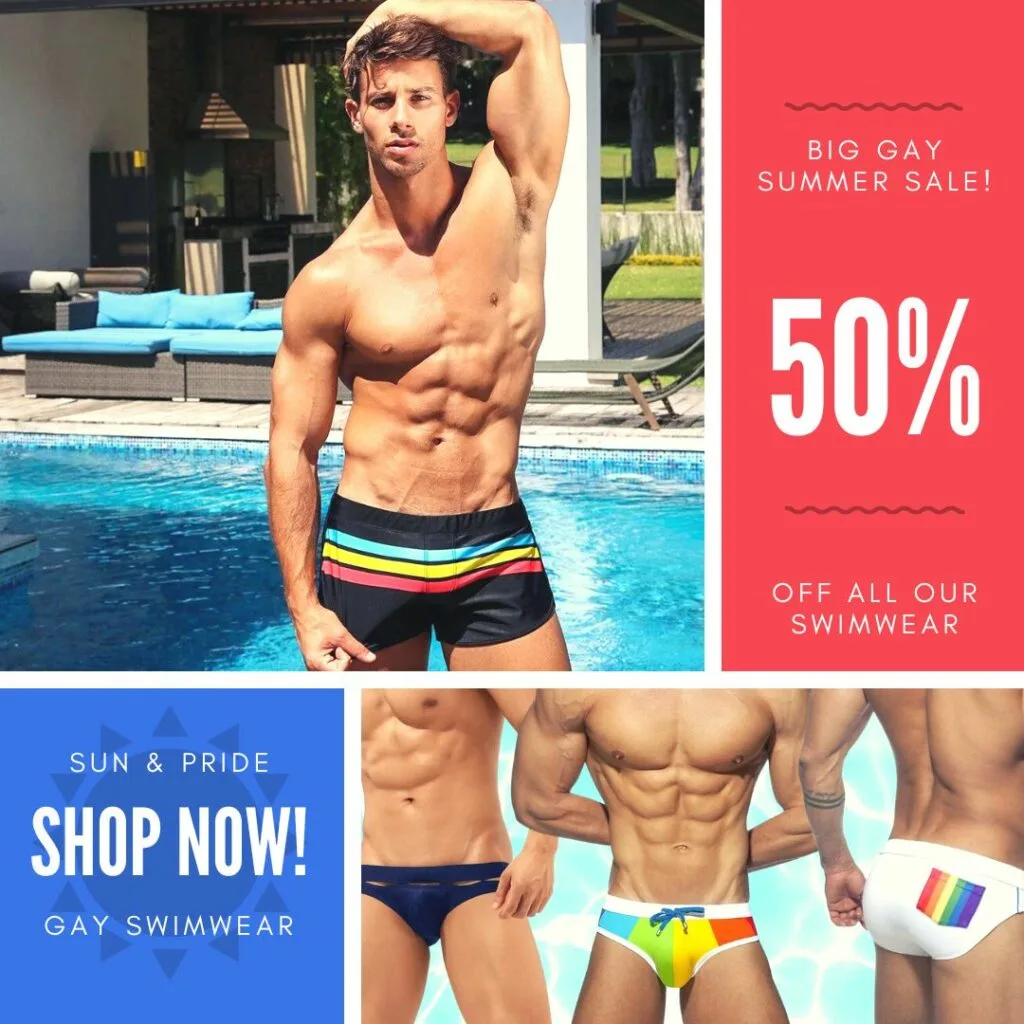 Visit Manuel Antonio National Park
Manuel Antonio National Park is a protected area located on the central Pacific coast of Costa Rica, near the town of Quepos. The park was established in 1972 and covers an area of approximately 4,014 acres, including land and marine areas.
The park is renowned for its beautiful white sand beaches, clear blue waters, lush tropical forests, and diverse wildlife. You can go hiking on the many trails, swim and sunbathe on the beaches, or go snorkeling or scuba diving in the ocean.
The park is home to various animals, including white-faced capuchin monkeys, howler monkeys, sloths, iguanas, and a wide range of bird species. You can take guided tours or explore the park on your own.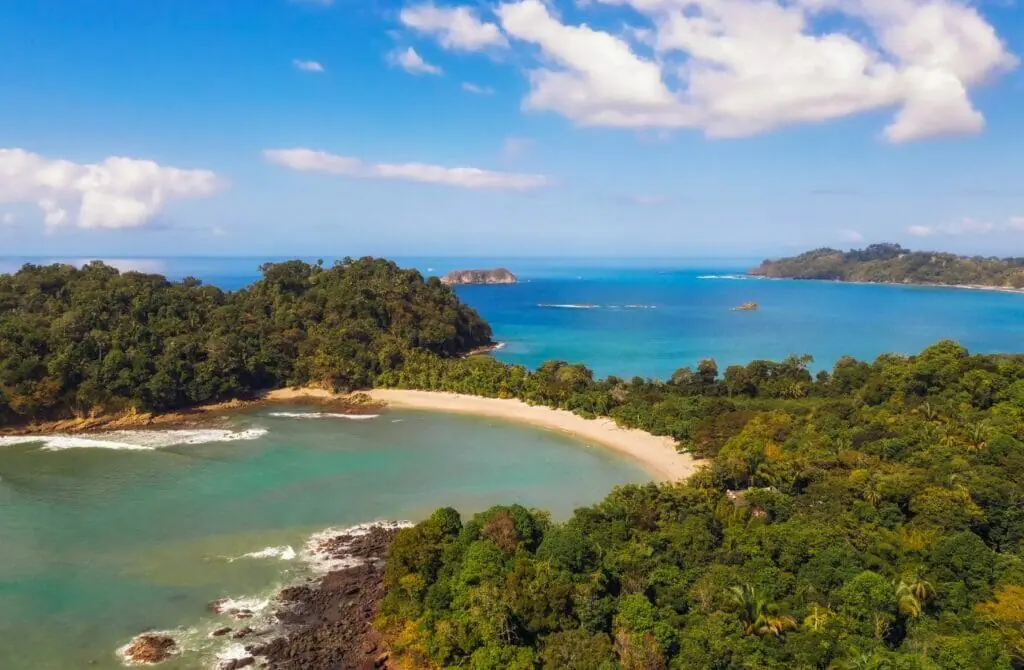 Relax On A Sunset Sail
A sunset sail in Manuel Antonio can be a great way to relax and enjoy the beautiful scenery. You'll be able to experience the stunning sunsets over the Pacific Ocean while taking in the coastal views from a unique perspective. Many sunset sails in Manuel Antonio also offer the opportunity to swim and snorkel in the clear waters, adding to the overall experience.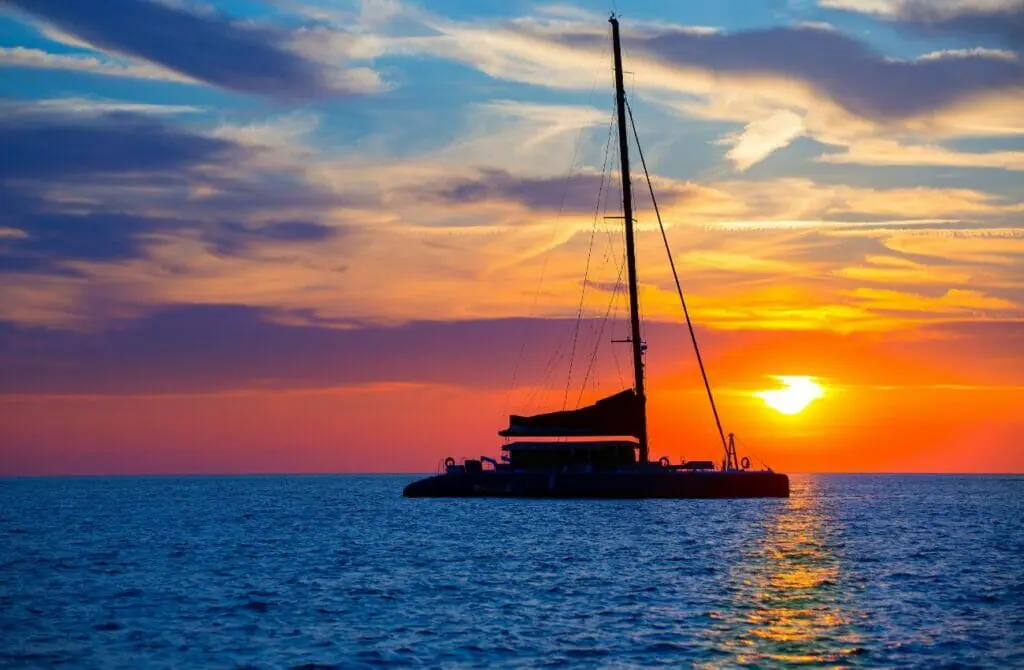 Walk To Playa Biesanz
Playa Biesanz is a small, secluded beach near Manuel Antonio National Park on the Pacific coast of Costa Rica. It is a hidden gem known for its calm, clear waters, pristine white sand, and lush tropical vegetation.
Unlike the more crowded beaches in the area, Playa Biesanz is a peaceful spot that offers visitors a chance to relax and soak up the site's natural beauty. The beach is surrounded by dense forest, which provides shade and a cool breeze during hot summer days.
The beach is also a magnificent spot for bird-watching and wildlife viewing. Because Playa Biesanz is not as well known as some other beaches in the area, it is less crowded and more peaceful.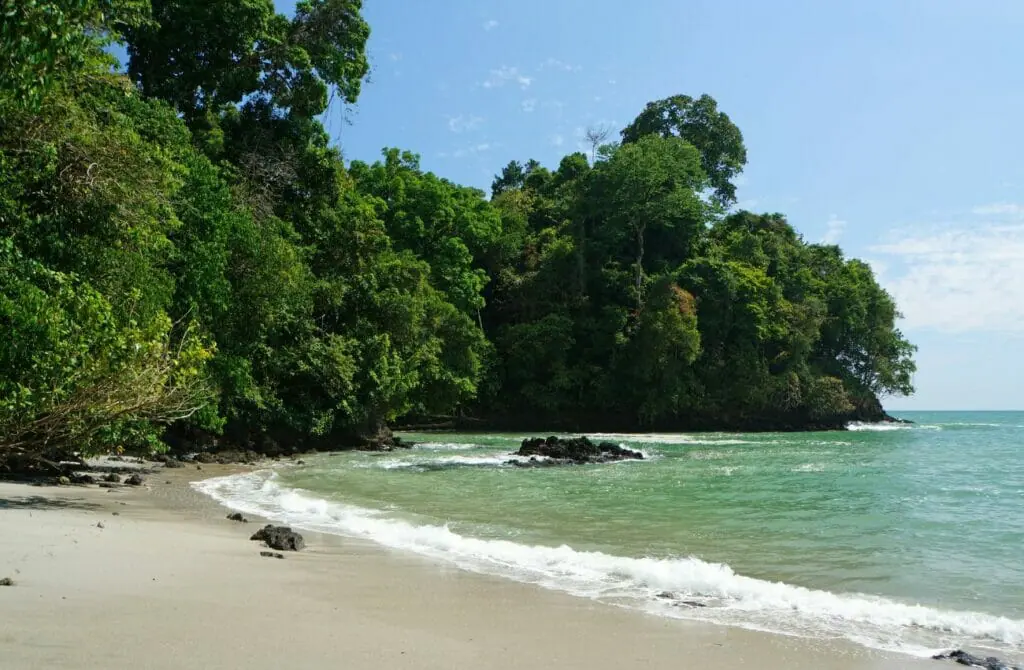 Enjoy The Activities On North Espadilla Beach
North Espadilla Beach, also known as Playa Espadilla Norte, is a beautiful beach near the town of Manuel Antonio on the Pacific coast of Costa Rica. The beach is on the northern side of the Manuel Antonio National Park and is known for its golden sand, clear blue waters, and stunning views of the surrounding forest and ocean.
North Espadilla Beach is a popular destination for tourists and locals alike, offering a variety of activities such as swimming, surfing, kayaking, and sunbathing. The beach is also a magnificent spot for wildlife viewing, with a wide variety of animals, such as monkeys, sloths, and iguanas, commonly seen in the surrounding trees.
The beach is easily accessible, with parking and several restaurants and shops within walking distance. However, you should know the beach can get crowded during peak season and that strong currents can make swimming dangerous during certain times of the year.
The Nauyaca Waterfalls is a natural wonder located in the Southern Pacific region of Costa Rica, about 10 miles (16 km) from the town of Dominical. The waterfalls consist of two cascades, one measuring 150 feet (45 meters) and the other measuring 60 feet (18 meters), that drop into a large, natural pool of crystal-clear water.
The Nauyaca Waterfalls are surrounded by lush tropical vegetation and are home to various wildlife, including monkeys, sloths, toucans, and parrots. The area is also home to several hiking trails that allow visitors to explore the surrounding rainforest.
Visitors to the Nauyaca Waterfalls can swim in the natural pool, sunbathe on the rocks surrounding the falls, or take a refreshing dip under the cascading water. There are also opportunities for hiking, horseback riding, and guided tours of the area.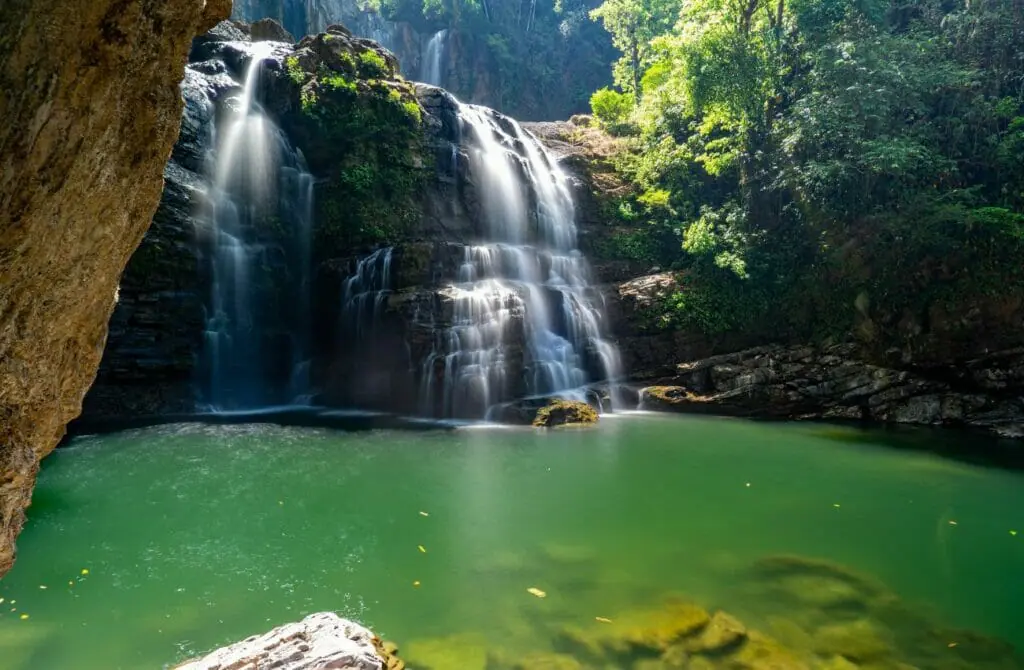 Learn About Coffee And Chocolate On A Tour
Embark on a journey through the history and process of chocolate-making with a guided tour that takes you through the significance of cacao and the traditional techniques of chocolate production. The best part? You'll get to savor the cacao and chocolate at each step of the tour while learning about the intensive labor that goes into crafting chocolate through traditional methods.
And that's not all! Following the chocolate, the tour dives into coffee production, providing a comprehensive understanding of the entire process. Witness the art of Café-Chorreado, a traditional Costa Rican coffee-making method, and learn from the experts.
If you haven't had the chance to experience a chocolate or coffee tour, this is one of the top activities in Manuel Antonio!
Explore The Pez Vela Marina In Quepos
The Pez Vela Marina is a world-class marina in the town of Quepos on the central Pacific coast of Costa Rica. The marina is on the scenic coastline and offers breathtaking mountains and Pacific Ocean views.
The Pez Vela Marina is home to various fishing charters, sailing charters, and boat rental services. Visitors can take a fishing charter and try their hand at catching some of the many species of fish that are abundant in the area, including marlin, sailfish, and tuna. Alternatively, visitors can take a sunset sail or a snorkeling trip to explore the area's stunning underwater landscapes.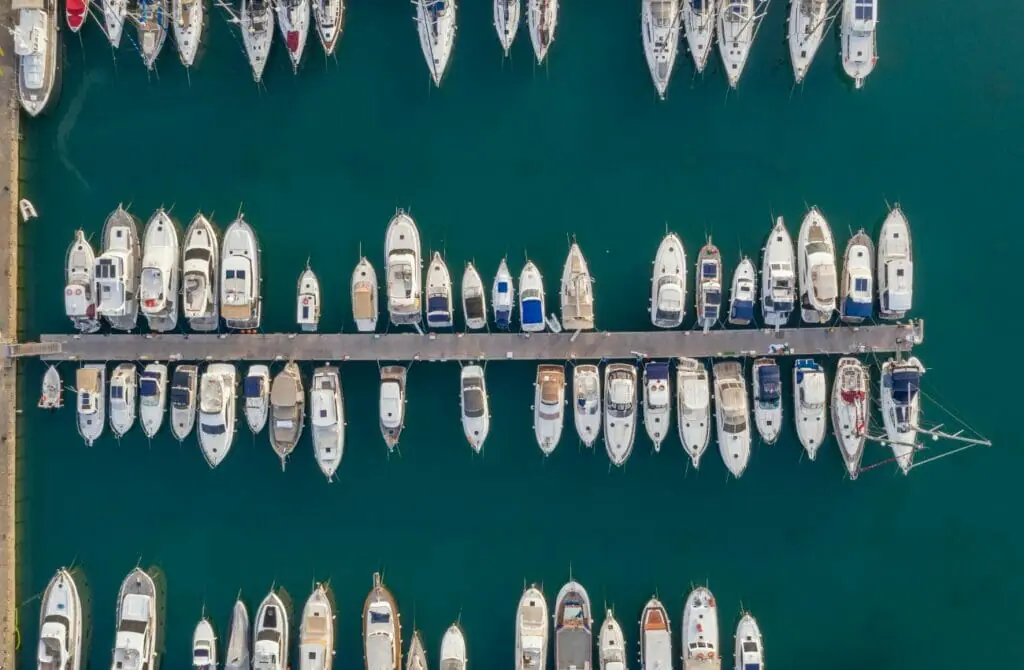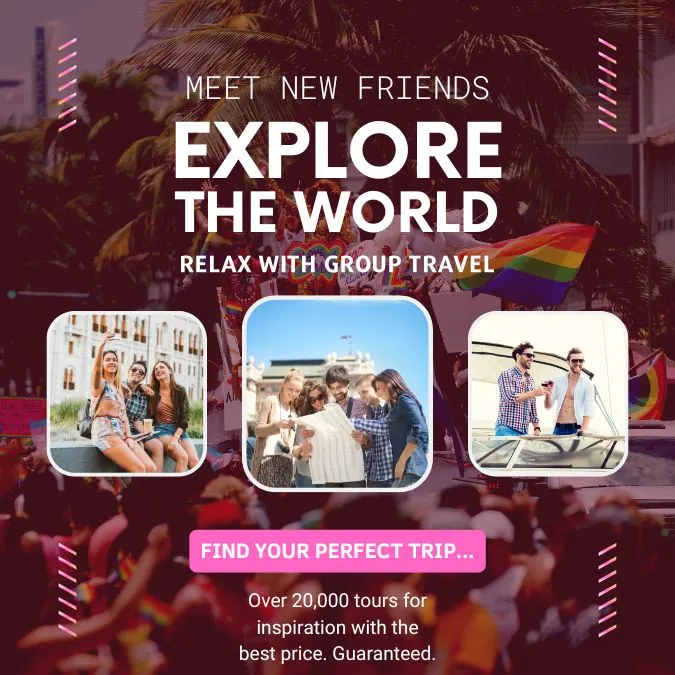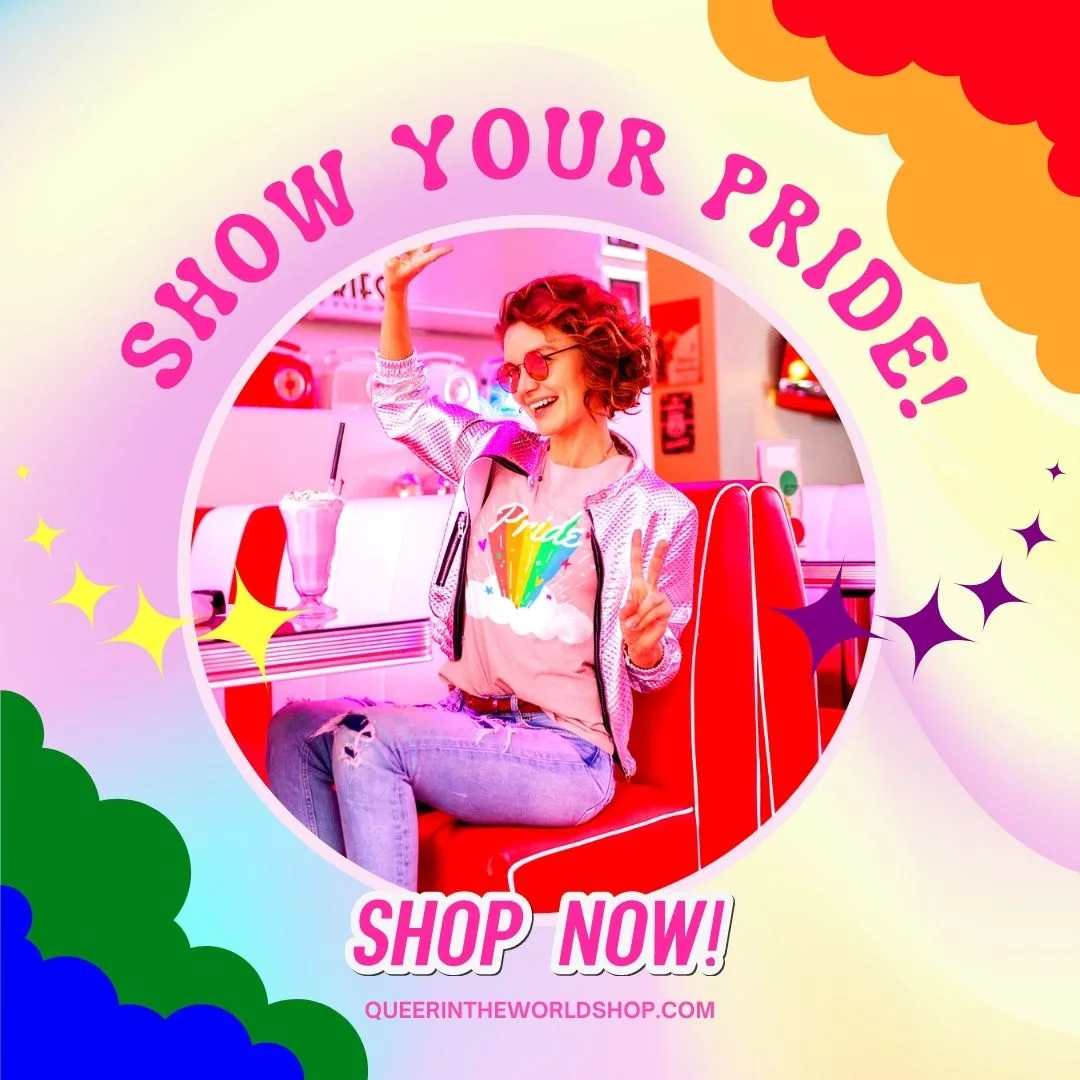 Gay-Friendly and Gay Hotels in Manuel Antonio, Costa Rica
Being gay-friendly accommodation means that the establishment is welcoming and inclusive to guests who identify as LGBTQ+. This can include, but is not limited to, having policies and practices that demonstrate a commitment to creating a safe and inclusive environment for LGBTQ+ guests, such as non-discrimination policies and providing support and resources for LGBTQ+ travelers.
Some gay-friendly accommodations may also provide amenities specifically catering to the LGBTQ+ community, such as rainbow flags or literature about local LGBTQ+ events or resources. Furthermore, gay-friendly accommodations may be located in an area known for being LGBTQ+ friendly.
While Manuel Antonio does not have any specifically gay hotels or resorts, these are the most fabulous and pro-actively gay-friendly hotels in Manuel Antonio. There are also hundreds more hotel and hostel options in Manuel Antonio if none suit your desired budget, facilities or area – but these are the best hotels according to other gay travelers and us.
Whatever your needs are, Manuel Antonio has you covered.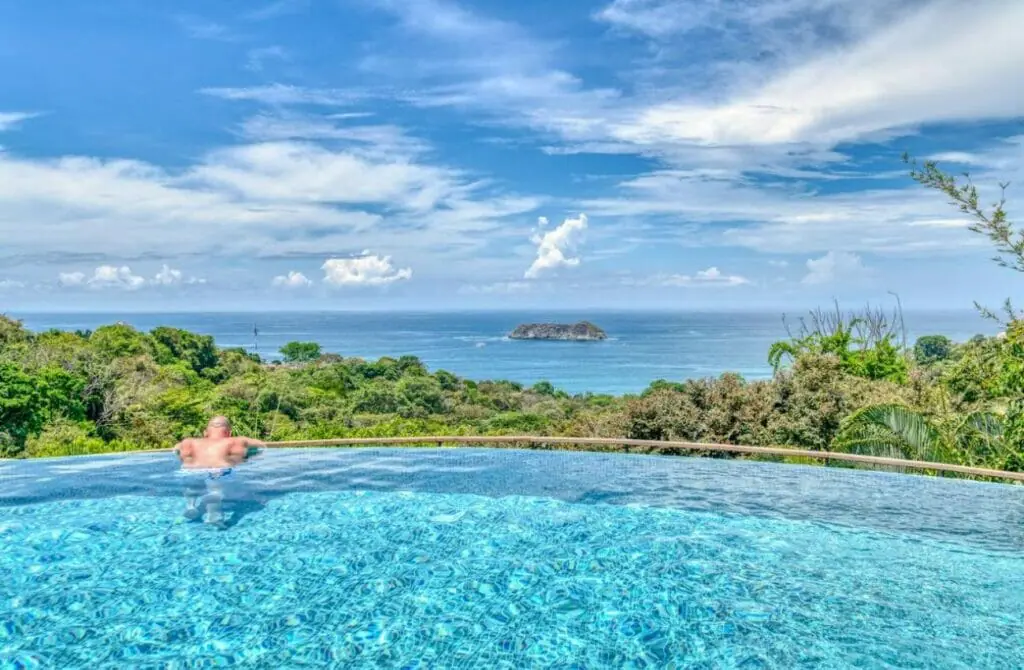 Villa Roca is a well-known gay-owned and gay-operated hostel in Manuel Antonio. It is a focal point for Manuel Antonio's LGBT community. Watch out for the typical gatherings. The retreat has 12 rooms and 4 apartments, and it is only for adults. It is hidden on a mountainside right in the middle of Manuel Antonio.
It provides a breathtaking vista of the main shoreline, the rainforest, and the Pacific Ocean. Beautiful gardens and woods are on the property.
Wildlife is all around; you can observe it from your lounge chair by the pool. The hotel's amenities include a spacious sun deck, a jacuzzi, a clothing-optional infinity edge pool with an amazing view, a poolside cocktail lounge, and a lush garden area.
With two hot tubs and a waterfall, the newly inaugurated "Enchanted Forest" is sure to be popular both during the day and at night.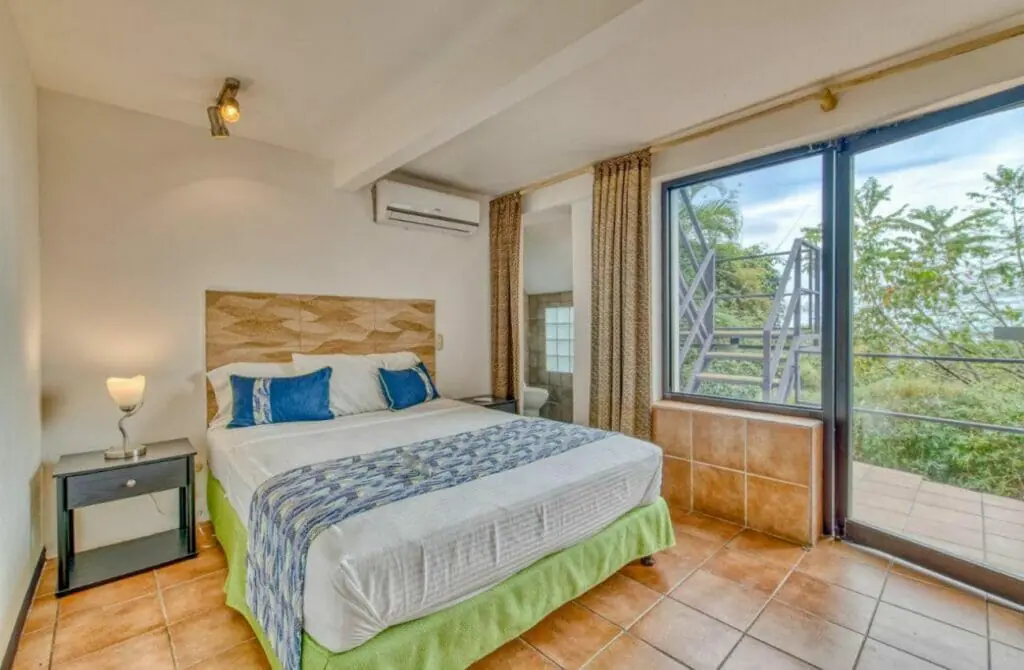 The Xt10 ☆☆☆☆
The XT10 only caters to adult males. This is the best place for men who want to socialize with other men in a quiet environment. Approximately 90 minutes south of Manuel Antonio, in Ojochal. The magnificent Corcovado National Park, Playa Ojochal, the beaches of Bahia Ballena, and other beaches are nearby natural wonders.
The XT10 features seven ultra-modern rooms with open-air rain showers, two infinity pools, a yoga area, and other amenities. Breakfast is offered, and there is a dinner selection. A beautiful haven for men who enjoy being in nature. The entire website encourages but does not require nudity, and clothing is unnecessary.
The Tico Tico Villas' variable stay studio apartments stand out because they offer imaginative, inviting options for both short- and long-term stays in Manuel Antonio, Costa Rica. Always receive excellent marks! Solely owned and possessed by LGBT individuals. It regularly gets fantastic reviews and is praised for its friendly vibe and top-notch accommodations.
You can live with Tico Tico for one week, one month, four months, or more. The modern, furnished studio apartments with kitchenettes, air conditioning, flat screens, Wi-Fi, cable, and a once-weekly cleaning service will make you feel at home and welcome.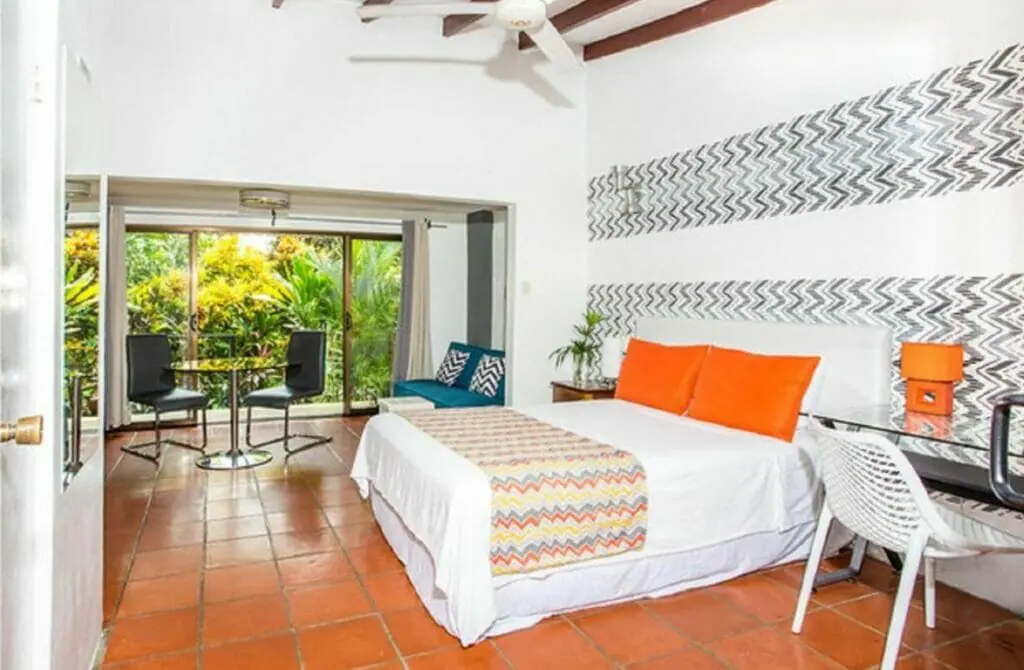 Teva Hotel & Jungle Reserve ☆☆☆☆
The trendy eco-retreat Téva has 20 acres of rainforest to investigate. Téva provides an inclusive atmosphere and welcomes visitors of all nationalities. It is LGBTQ-friendly and runs by gays. Hosts many gay activities, like the entertaining LGBT+ Pool Party that Gay Tours holds every Sunday!
Take advantage of the gardens, hammocks perched in the branches where you can observe monkeys and toucans, and the Moroccan-Latin fusion restaurant Azulo, which only serves locally grown organic food. Playa La Macha, one of the most beautiful beaches that welcomes LGBTQ tourists and is clothing-optional, is accessible on foot.
The adult-only Coyaba Tropical Hotel is run and managed by gay people. The building can be characterized as "friendly to both straight and LGBT people." The owners, Mike and Paul, are gracious hosts who will provide LGBT guests with a cozy, luxurious getaway in a great central location at a fair price.
Coyaba Tropical has 8 rooms, 5 of which have undergone extensive renovations in a colonial cottage style, and 3 lavish, brand-new rooms with porches or patios that look out onto the pool, jacuzzi, and deck area. Private entrances, WiFi, and bathrooms are provided as amenities. The resort's fantastic pool, jacuzzi terrace, and garden area create a relaxed, welcoming ambiance.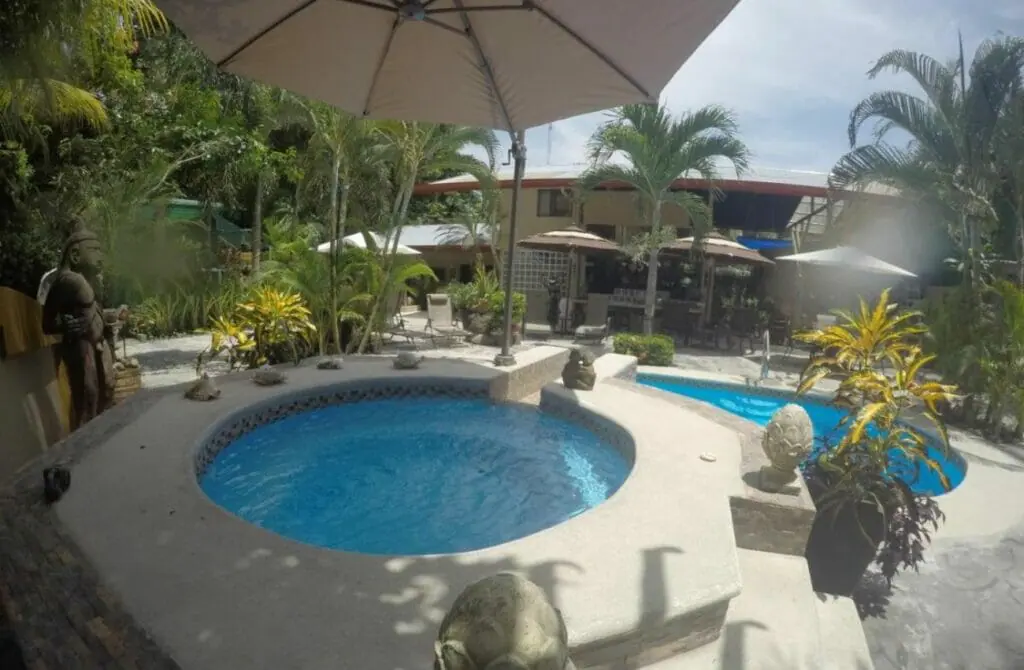 Luxe Resorts in Manuel Antonio
Moonshine Inn ☆☆☆☆☆
Members of the rainbow community own the rainforest retreat Costa Rica Moonshine Inn, tucked away in the ethereal hills of Manuel Antonio. It is conveniently close to grocers and restaurants, as well as beautiful beaches and the well-known Manuel Antonio National Park.
You can choose to rent both floors of the building or just one of the two floors, whether traveling with a group of up to 10 people or by yourself. The Poolside lodging can house up to 7 guests and has 2 bedrooms, 2 bathrooms, a fully furnished kitchen, and a cozy living room.
Alternatively, the second-floor loft can accommodate 3 people and has 1 bedroom, 1 bathroom, a kitchen, a cozy living room, and a private deck. Relax at your leisure in the gorgeous private infinity pool and jacuzzi. The Moonshine Inn is an affordable and comfortable rental option while exploring the breathtaking beach areas in Manuel Antonio, Costa Rica.
Villa Vista Azul ☆☆☆☆☆
The magnificent vacation rental Villa Vista Azul is owned by people who identify as LGBTQ. Aside from its stunning infinity pool with panoramic views of Playa Guapil and Manuel Antonio National Park, this opulent villa has three bedrooms, two bathrooms, an open-concept kitchen, and full kitchen amenities.
This home offers comfort and style that will far exceed your expectations, whether traveling with a group of up to 6 people or looking for a romantic getaway for just two.
Villa Vista Azul, situated in the hills above Hatillo, is just 10 minutes north of Dominical, a popular tourist destination with stunning beaches, and about 40 minutes south of Manuel Antonio. Additionally, a quick 15-minute drive inland will take you to the breathtaking Nauyaca waterfalls hike.
The villa is located in a secure gated neighborhood with a 24-hour concierge. From the comfort of your completely private pool, you can watch a variety of wildlife roaming around the lush jungle gardens surrounding it!
Villa Vista Azul is a great option if you're looking for a once-in-a-lifetime dream getaway that combines the best of the outdoors and beaches while also being close to the action of Manuel Antonio.
Gay Nightlife in Manuel Antonio, Costa Rica
Manuel Antonio may be small, but its nightlife is not. The bars range from classy, romantic venues to raving clubs where you dance till you drop. Their drinks are the finest, and there are so much more surprises that will leave you speechless.
Exploring the gay and gay-friendly nightlife in a new city can be one of the most exciting and rewarding experiences while traveling – and Gay Manuel Antonio is no exception. Not only will you have the opportunity to meet new people and make friends, but you'll also get a taste of the local culture and learn more about the city's LGBTQ+ community.
Going out and experiencing the queer and queer-friendly nightlife in a new city can also be a great way to break out of your comfort zone and try new things. Whether dancing the night away at a gay club or mingling with locals at a gay-friendly bar, you'll have the chance to make memories and create lasting connections.
So, don't be afraid to step out of your comfort zone and explore the gay and gay-friendly nightlife in Manuel Antonio. You'll be glad you did!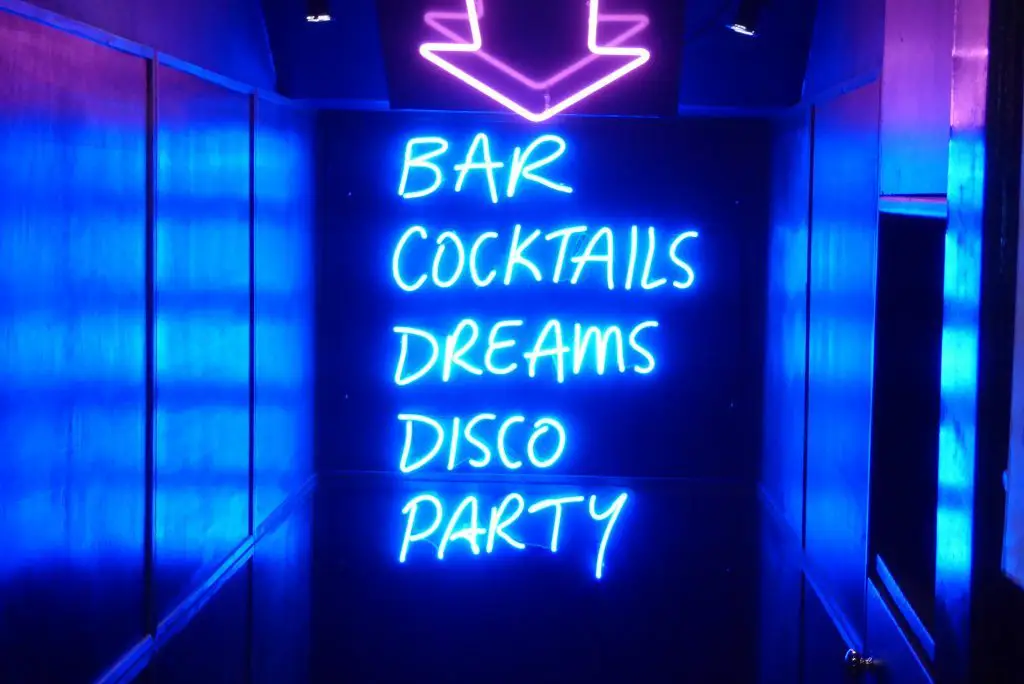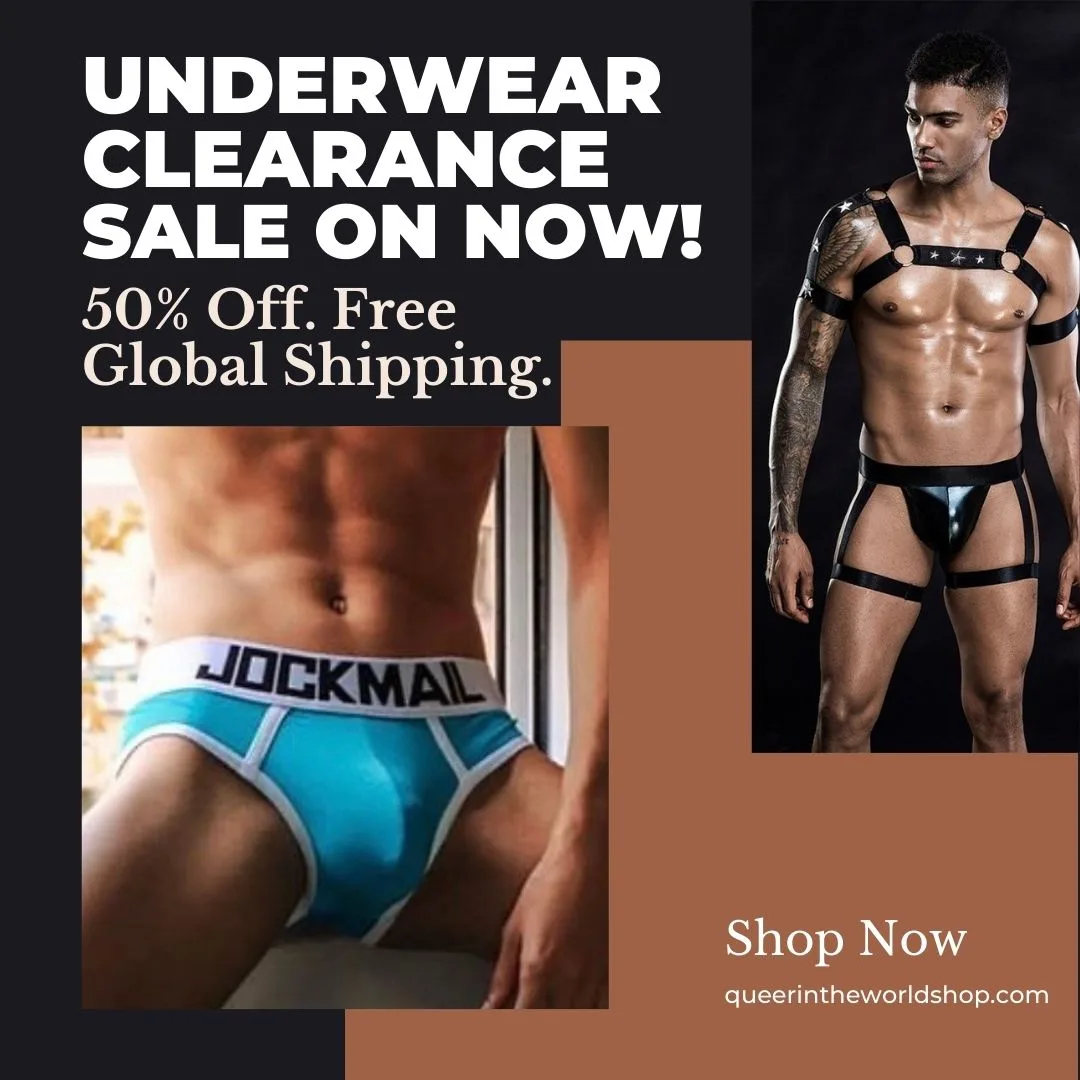 Gay And Gay-Friendly Bars And Clubs in Manuel Antonio
Long recognized as a gay-welcoming establishment, Café Milagro. Before or after dinner, take advantage of the bar area while dining on delicious food. Sing or dance along to live music every night.
Adrienne and Lance, the proprietors of Milagro, have served the Manuel Antonio region for over 20 years by roasting the best coffees in the country and serving scrumptious tropical meals in a warm and welcoming environment.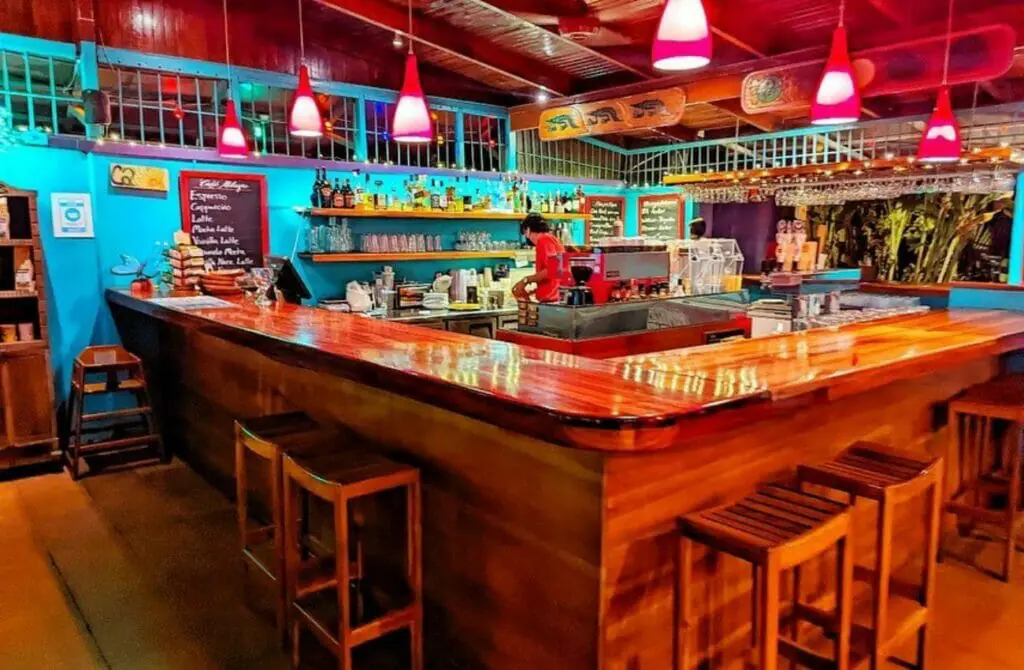 In the same location where the Drunken Monkey now stands, a gay club called Cockatoo once operated there before being replaced by Karma. Especially later in the evening, it's a welcoming bar serving as a gay hangout. Drinks, dancing, DJs, drag shows, and other unusual forms of entertainment are available.
The Drunken Monkey is a very hospitable and welcoming bar in Manuel Antonio. Go there to have a nice time in the evening.
Raphael Terrazas 2nd Floor Bar
Raphael's Terrazas is a Manuel Antonio, Costa Rica, eatery bar specializing in conventional Costa Rican and seafood cuisine. It is gay-friendly, and gays are always talking about it. Its delicious cuisine, drinks, and stunning ocean views contribute to its allure.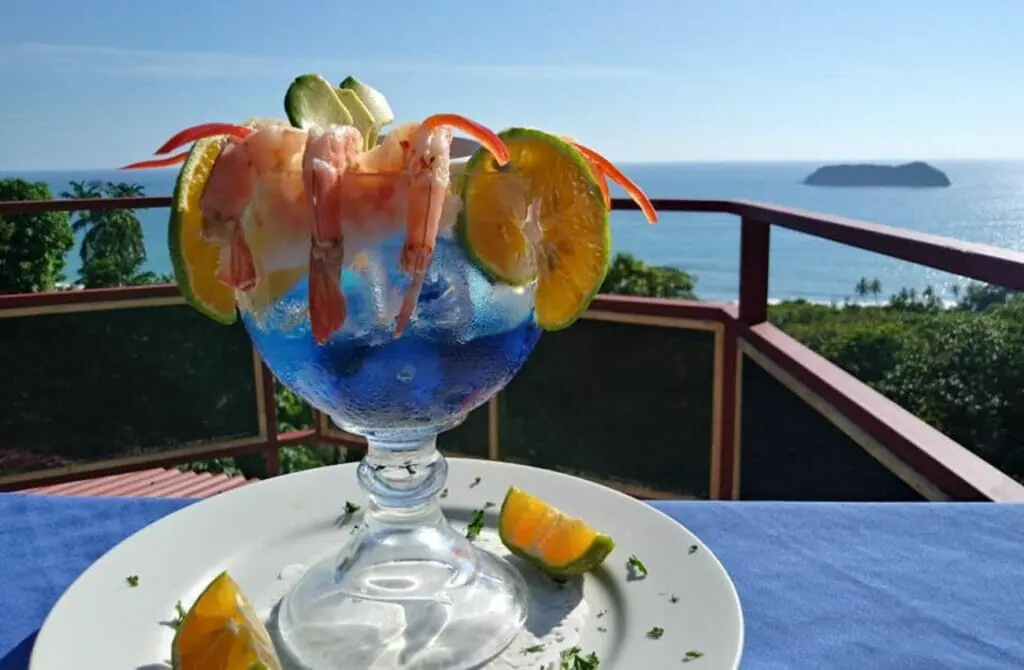 Beach Bars in Manuel Antonio
Desserts, music, and cuisine are all excellent. It serves delectable, newly prepared food while overlooking Manuel Antonio Park and the bay. On many weekends, the venue is known for putting on top-notch live jazz acts. The harbor now has two locations. La Lambretta Pizzeria and Playa Vista are nearby. Every day, except Mondays, it is open for breakfast, lunch, and dinner.
Cocos is a famous beach bar on Manuel Antonio's Playa Espadilla. This relaxed bar with spectacular ocean views is ideal for sipping a cocktail and soaking up the rays. Their menu includes a variety of tasty snacks and beverages, such as refreshing smoothies and fruity daiquiris.
Bar Las Gemelas is another superb beach bar in Manuel Antonio, situated on Playa Espadilla. This intimate bar is well-known for its welcoming employees and delectable cocktails. They have several signature cocktails, including the "Gemela Colada" and "Sangria Gemelas." They also serve a tasty assortment of bar snacks, such as ceviche and nachos.
Bar Jolly Roger Manuel Antonio
Bar Jolly Roger Manuel Antonio is a pirate-themed bar located in the heart of Manuel Antonio. This lively spot is a favorite among tourists and locals alike, with its fun atmosphere and live music. They offer a wide selection of drinks, including their famous "pirate punch" and a variety of local craft beers. Don't miss their nightly fire show, which is a crowd favorite.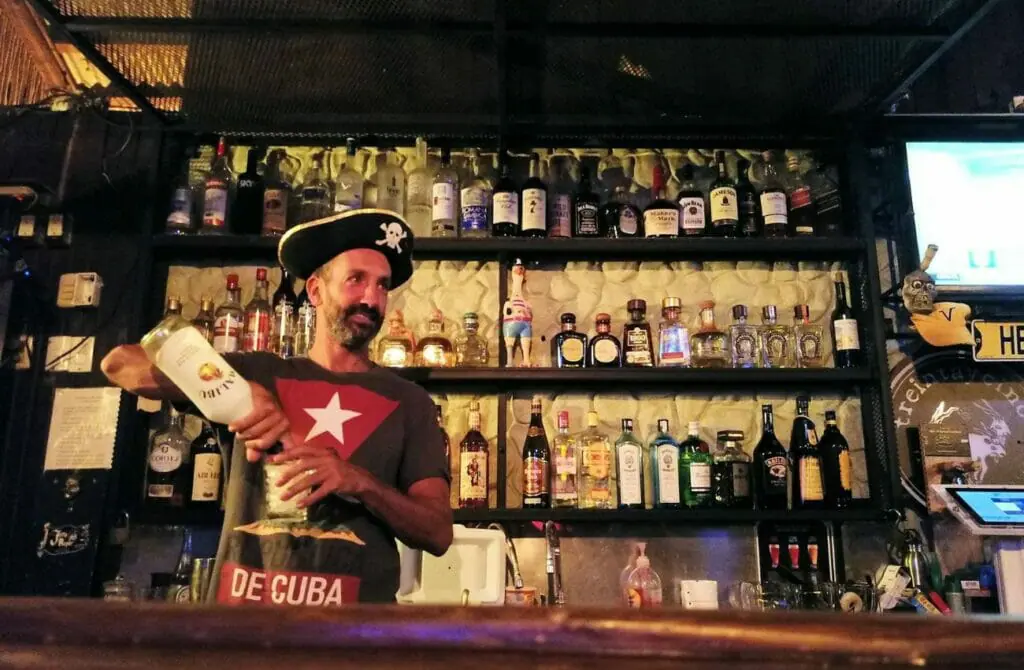 Gay Map Of Manuel Antonio
Finding it hard to envisage where everything is in Manuel Antonio? Hopefully, this queer-centric map helps where we have marked all the bars, clubs, parties, hotels, saunas, massages, and more will help you stay in the spot best suited to you!