Darlings, fasten your sequined seat belts as we glide into the heart of the Arabian Peninsula. Here lies Gay Kuwait City, an opulent oasis nestled between the traditional kingdoms of Saudi Arabia and Iran, against the shimmering backdrop of the Persian Gulf.
This sparkling gem is renowned for its crude oil, the lifeblood of its economy. But honey, we are not here for the oil wells; we're diving into the unseen.
Kuwait City, the beating heart of the nation, is more than just the capital. It's the cultural, political, and commercial hub, adorned with the majestic Seif Palace, the bustling Kuwaiti government offices, and the economic veins carrying the country's commerce and industry. But remember my loves, we're still in the shadows here.
When we think of Kuwait, the image of oil rigs might blot the sun. But beneath this veneer, Kuwait dazzles with golden deserts and turquoise seas, towering skyscrapers that kiss the sky, and enchanting architecture that whispers tales of modern marvels and an ancient past. But, like the desert mirage, what seems beautiful hides danger beneath.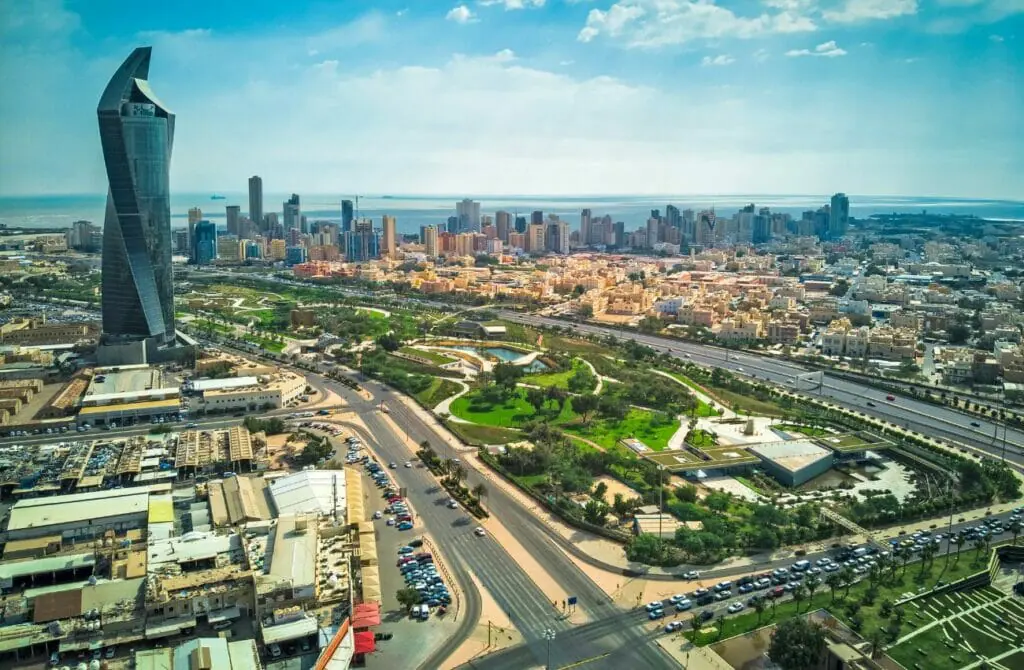 Echoing its Middle Eastern siblings, Kuwait pulls the curtain close on the LGBT community, casting it into the shadows. Being gay here is like dancing on a tightrope. So, dear tourists, when you tread on this land, do so lightly, with respect to the local customs. Tread the line of discretion, for open displays of affection might earn you more than just disapproving glances.
Now for the part that turns our glitz into gloom, homosexuality is considered a capital crime here. Legal snares such as 'debauchery' lurk around every corner, ready to ensnare the unwary. The consequence, if found guilty, might range up to seven chilling years in prison. Though this law might seem as scary as a ghost in a haunted mansion, it's mostly an ominous specter rarely given form.
Though the vibrant colors of the LGBT community may be muted in Kuwait, it doesn't mean that the place is devoid of decency or open-minded individuals. Many warm-hearted locals make this place a memorable visit, provided you wear your discretion like a cloak. Remember, my loves, we're here for the journey, but let's keep it safe and sound. Be fabulous, but be careful. Kuwait is not just a destination, it's a journey, albeit a cautious one.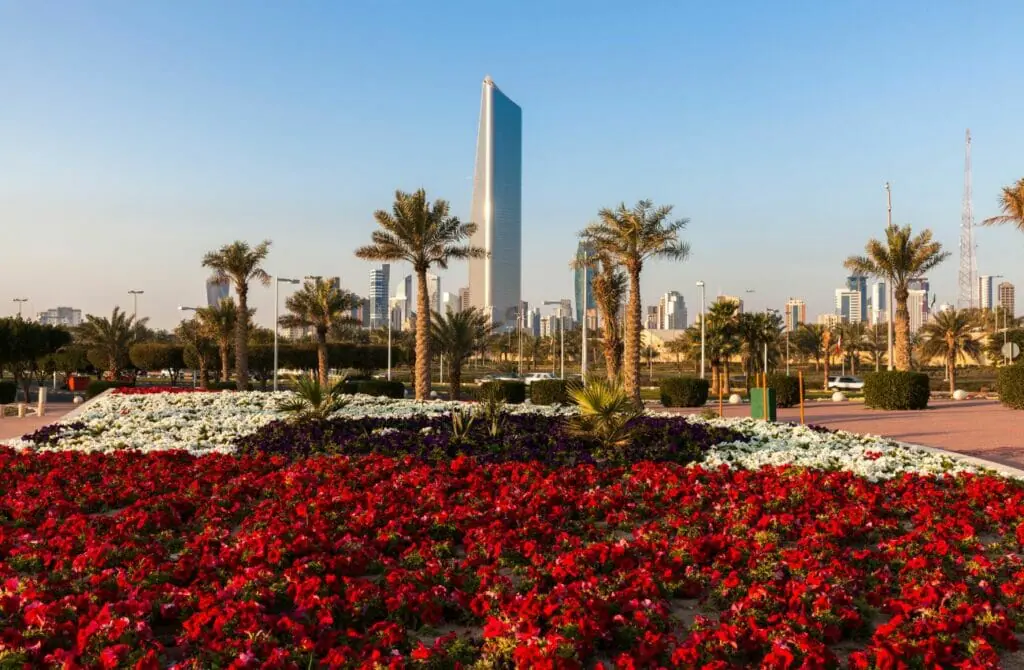 Attractions in Gay Kuwait, Kuwait
As a new visitor to Gay Kuwai, it's important to be aware that being queer is illegal in this city and country, and any same-sex activity should be avoided to ensure your safety. However, there are still plenty of things to see and do that do not involve expressing your sexual orientation.
One of the best ways to experience the city is to visit its most iconic landmarks and attractions, including historical monuments, museums, and art galleries. You can also admire the city's architecture, explore its parks and gardens, sample local cuisine, and visit local markets. Additionally, cultural events such as festivals, concerts, and shows can provide a glimpse into the local culture.
We feel it's important to acknowledge the challenges and risks associated with visiting destinations where same-sex activity is illegal. However, we still believe in the power of cultural exchange and the value of experiencing diverse cultures, even if we may not agree with their laws and customs.
Visiting queerphobic destinations allows us to learn about the local culture, history, and traditions, and to gain a deeper understanding of the challenges faced by LGBTQ+ communities in those places. It also provides an opportunity to connect with local people, to hear their stories, and to show solidarity with the queer community.
It's important, however, to be mindful of the risks and to take steps to ensure our safety and the safety of local queer people. This may include avoiding public displays of affection, not discussing our sexual orientation with strangers, and being aware of local laws and customs. As we explore these destinations, it's crucial to spare a thought for local queer people who may face discrimination, persecution, and even violence due to their sexual orientation.
We might also have the opportunity to use our platform to amplify their voices and to support local organizations working to protect and advocate for LGBTQ+ rights – however, this is best done once you have left (and if you reside in a gay-friendly country!).
While it may not always be easy or safe to visit queer-illegal destinations, we believe that cultural exchange and understanding can help bridge divides and promote acceptance and tolerance. Let's continue to explore the world while keeping in mind the experiences, struggles, and restrictions on LGBTQ+ expression in this city and country. Thankfully, it's still possible to enjoy the city's attractions and learn about its culture while being mindful of local laws and customs.
These are our recommended must-see attractions in Kuwait.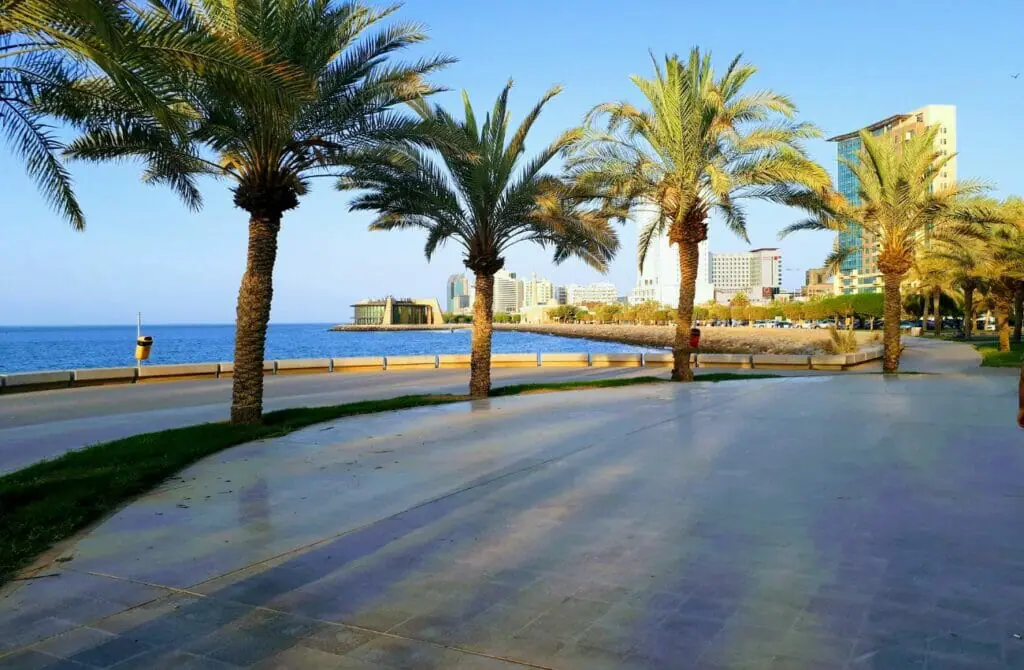 Hawalli
Hawalli is a bustling and diverse city in Kuwait's eastern region, near the Persian Gulf's entry. It is the administrative center of one of Kuwait's six provinces. January through May are good months to explore this teeny-tiny island. Since it is just six kilometers from Kuwait City, you may fly into Kuwait International Airport and then ride a CityBus or KPTC bus to the spot.
While there, don't forget to visit the Mirror House, the Tareq Rajab Museum, the Bayan Palace, the Bayan Botanical Garden, and the Mosque Al Imam Al Baqer. If you're in a rush, you may see all these places in a day or two before going to Salwa, your next destination.
Souk Al-Mubarakiya is a traditional Arab market, and we should head there for some retail therapy when you've completed exploring that part of Kuwait City. Since it is one of Kuwait's oldest markets, this bazaar is regarded as one of the most iconic in the nation.
The market operated as a hub of economic activity before the Arabian Gulf nation of Kuwait found its oil wealth, which plays a significant part in the country's history. As more modern buildings have been built in the market, it has become a place where history and modern architecture may be viewed together. You may buy almost everything at the souk, from souvenirs and gifts to dates, dried fruit, olives, jewelry, and products made in other countries.
The Kuwait Towers, a group of three buildings, are one of Kuwait's most famous tourist spots. These buildings are breathtakingly tall. The major tower is around 187 meters tall, while the secondary tower stands approximately 147 meters tall.
This information is offered to visitors visiting the towers. Moreover, while considering the third tower, it is vital to realize that the third tower has machinery meant to light the other two towers. The Kuwait Towers represent humanity and technology, as defined by history and the architects who designed them.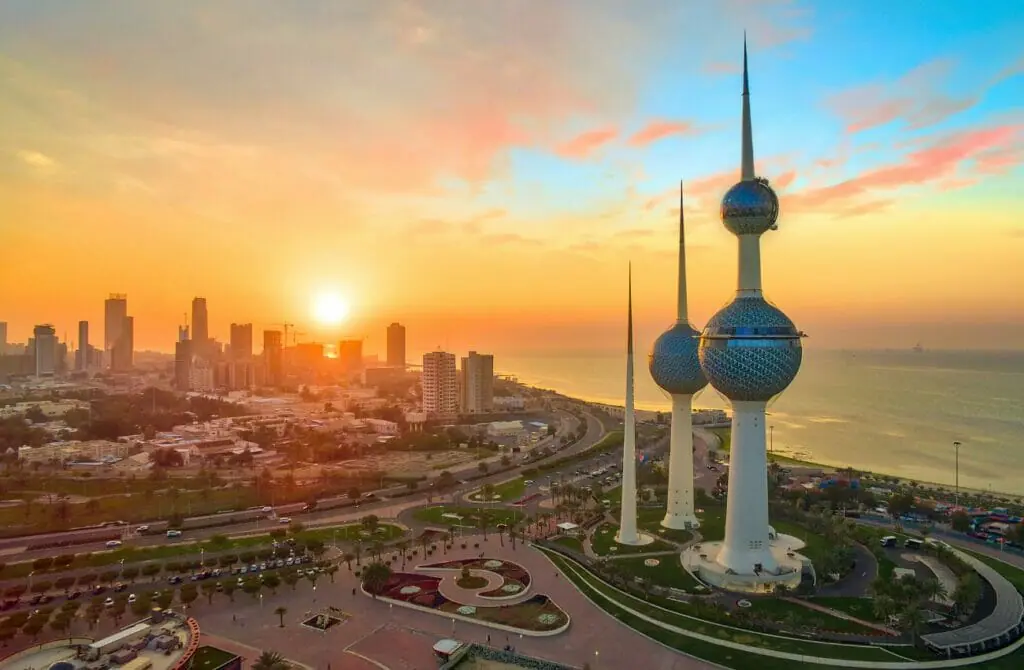 Salwa
Salwa is situated between Rumaithiya and Messila and is considered one of the most prominent cities in a Middle Eastern country. As a provincial capital, it is ruled by Hawalli. Yet, the multiethnic and bustling center deserves a more special mention.
Stop for a bite to eat some souvenirs and see the Mohammad A. Khorafi Mosque, Injafa Beach, and the Badria Al Ahmad Mosque before going on. If you wish to stay for an extended amount of time, there are various fantastic hotels.
The Grand Mosque of Kuwait
The Grand Mosque in Kuwait City will be one of the major tourist attractions. The building was built between 1979 and 1986 and is currently frequented by people worldwide. People in Kuwait see it as a treasured national asset. The mosque's spectacular Islamic design and innately Persian flair make it a must-see.
The mosque has a total space of nearly 46,000 square meters. The Grand Mosque is open 24 hours daily, with no admission fee. Nevertheless, a strict dress code is in place, and females will be forced to wear both a headscarf and an abaya to participate.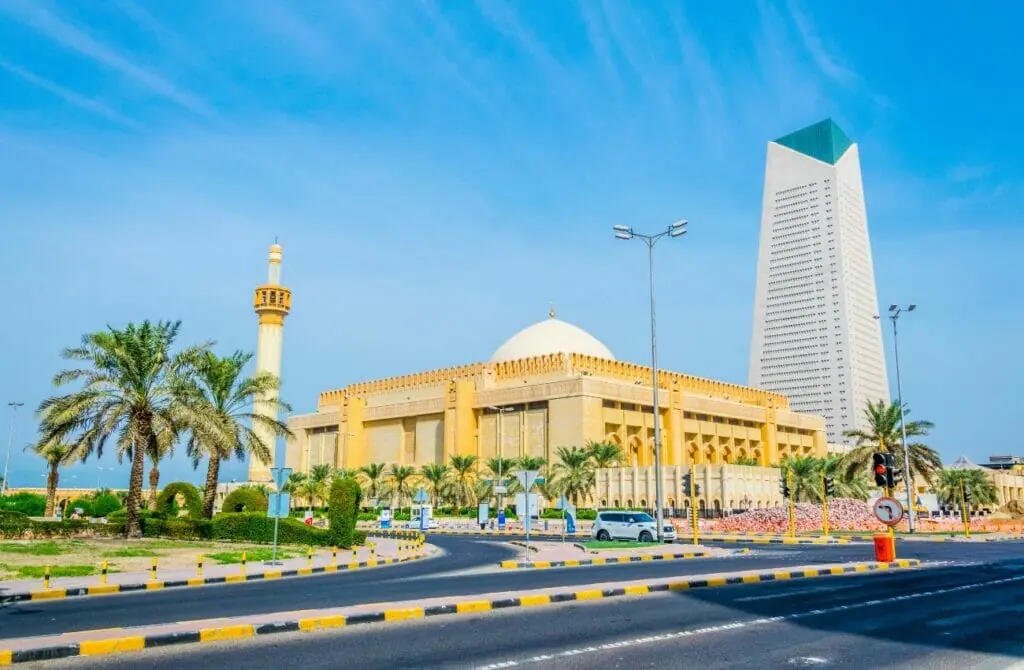 Another major tourist site in Kuwait is the Kuwait National Museum, designed by French architect Michel Ecochard and located on Arabian Gulf Boulevard. The three main divisions inside the museum are Archaeology, Heritage, and the Planetarium. When you're here, pay particular attention to the exquisite collection from Failaka Island.
During the Gulf War, the museum itself was plundered and looted. Despite this, it has been restored many times since then and now depicts various aspects of Kuwaiti life. The planetarium is highly recommended for tourists since it is the first in the Gulf region. The museum is adjacent to the Seif Palace and the Kuwait National Parliament.
If you have time here, you should check out the rest of Arabian Gulf Street. The Green Island water park, the Dickson House Museum, the Seif Palace, and sandy beaches such as the Arabian Gulf Beach are just a few attractions.
Al Shaheed Park is generally recognized as one of the most popular tourist spots in the city. The sprawling green areas, botanical gardens, and an artificial lake serving as a water reservoir are all part of the urban park Al Diwan Al Amiri, built in 2015. Moreover, it boasts one of the biggest over-structure green roofs seen anyplace on the planet.
It is Kuwait's largest urban park and includes various food choices, many gift shops, and two museums. Al Shaheed Park's gates open before daybreak and close about midnight each night. The park is free to enter and is located on Soor Street in Kuwait City.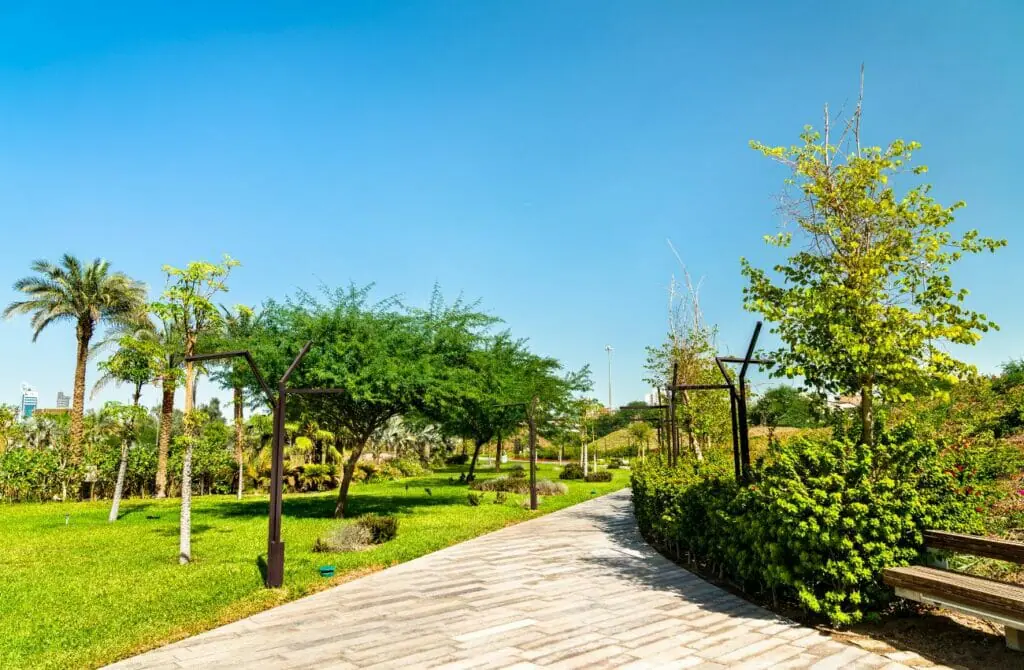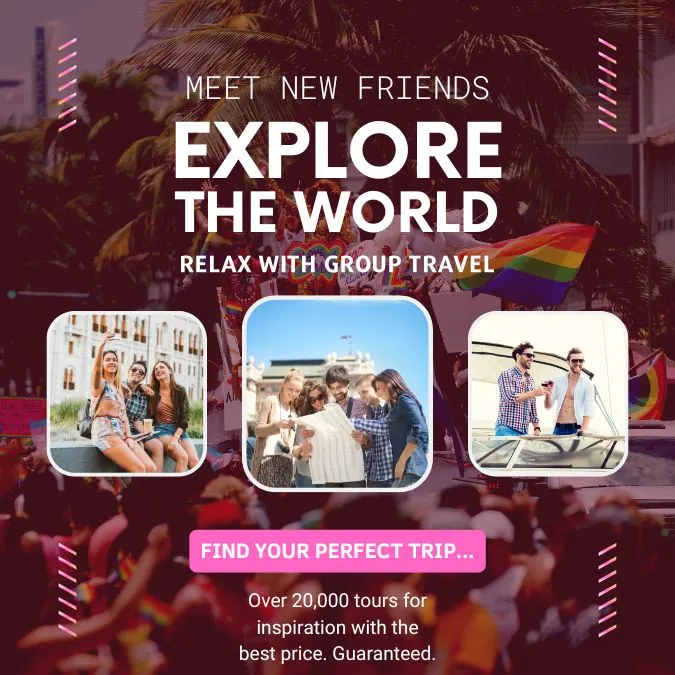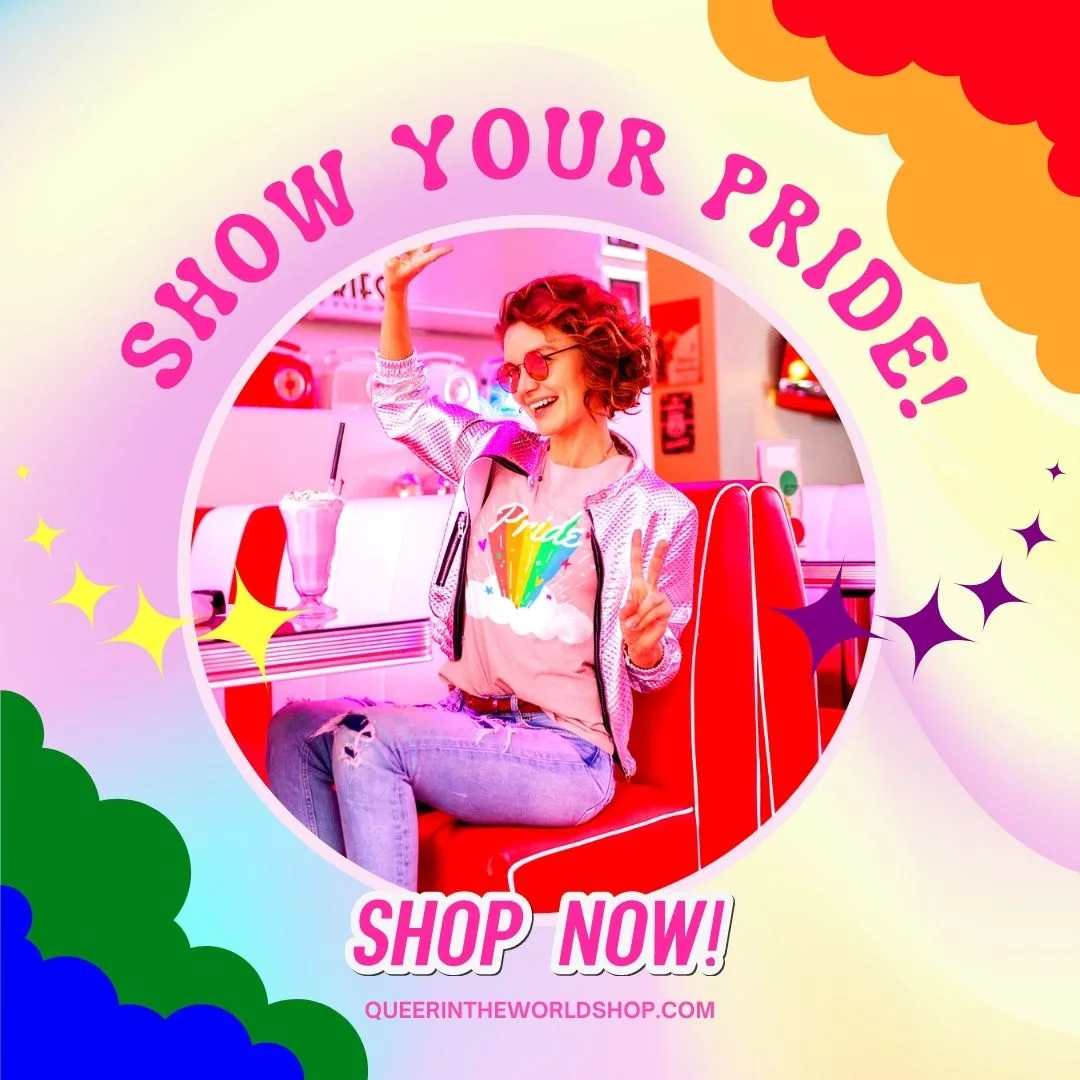 Gay-Friendly and Gay Hotels in Kuwait, Kuwait
Listen closely, my precious peacocks, as we glide through the complex labyrinth of LGBTQ+ travel in the stunning yet challenging terrain of Kuwait. Here, the play of shadows is as integral as the flash of our fabulousness. Safety is the name of the game, and we're playing to win.
When picking your palace for the night, let's opt for subtlety over extravagance. Book a room with twin beds, maintain the façade of friends just trotting the globe. While we might not be able to throw the glitter around as freely as we'd like, we can still keep the party going, subtly.
I regret to inform you, darlings, that you won't find any officially gay-friendly resorts waving our beautiful rainbow flag in Kuwait. But do not despair; like a precious pearl in an oyster, there are places where we can find comfort. Aim for the international and high-end hotels, dear hearts, where the world meets and mingles, and the walls aren't quite as narrow.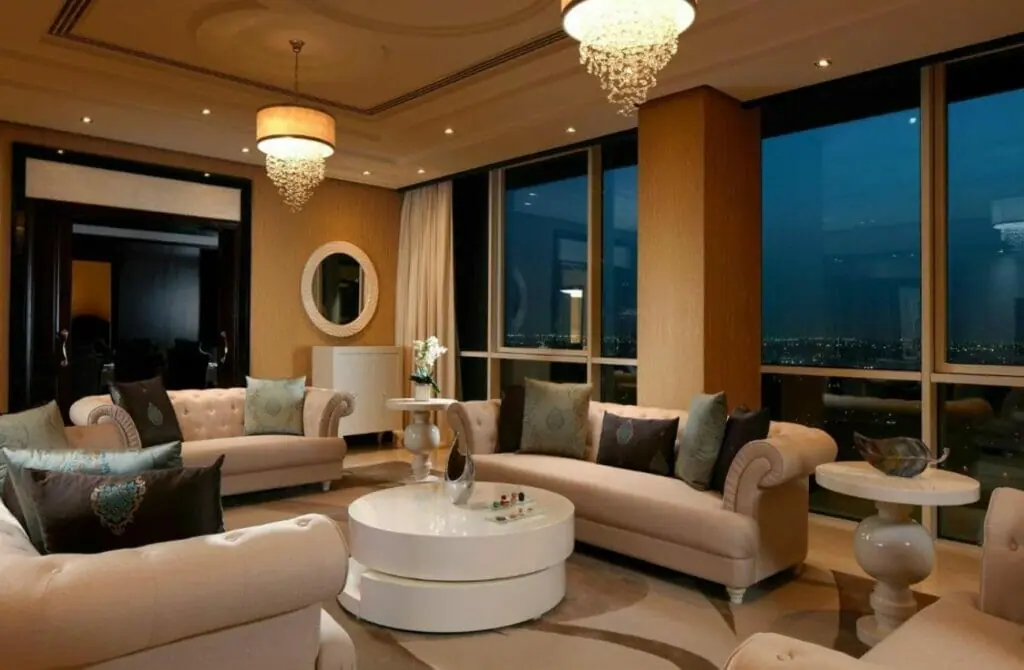 Remember, though, these refuges may not unfurl the red carpet for our rainbow community, they may not shout out their welcome to us from the rooftops. Their policies might not openly support our community, and their practices might not ensure a safe and inclusive atmosphere. But, these are our hidden oases amidst the desert, the places that have passed the test of our fellow fabulous travelers.
Kuwait, dear ones, holds an array of options for you. These places might not have our flags flying in the wind, but they offer us a roof where we can let our hair down, if only a little. Your stay in this city, challenging as it may be, can still be a journey to remember, a safe adventure in the heart of the Arabian desert. Just remember, wear your discretion like your most precious jewel, because in Kuwait, it's the key to unlocking a memorable journey.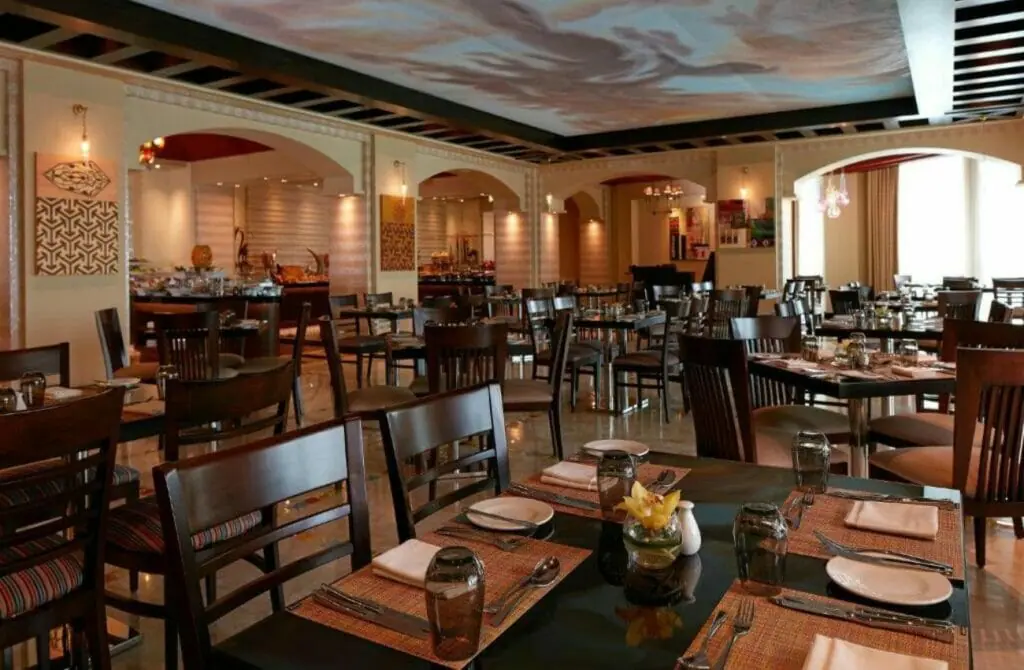 Millennium Hotel & Convention Centre Kuwait ☆☆☆☆☆
The 5-star Millennium Hotel & Convention Centre Kuwait is in the Salmiya district, close to the financial and commercial hub. Its position is quite near Kuwait City, which is noted for its growth. This hotel is regarded as a premium facility partly because of its spectacular architecture, which continually impresses the great majority of the hotel's guests.
The 295 well-appointed guest rooms and suites scattered throughout the hotel's 18 stories have spectacular city views. The hotel features one of the largest conference centers in the country, with over 6,000 square meters of meeting space and 21 separate event rooms, one of which is a stunning ballroom. When you need to unwind, you may enjoy the many services, such as the fitness center.
The Health Club offers a fitness facility equipped with cutting-edge TechnoGymTM equipment. Guests may also enjoy a massage area, a sauna, a steam room, and a heated outdoor swimming pool.
This hotel is a five-star business with 295 magnificently appointed rooms and suites that provide sumptuous amenities to visitors. Standard facilities include a flat-screen television, a sitting space, and a desk. There is also a minibar and tools for making tea and coffee.
Guests may relax in the Pool Bar with a light lunch or dine at the Lamar International Restaurant, which provides a range of regional and international cuisines. The Library Café is ideal for individuals who like drinking tea while reading a good book or having a quiet talk since it offers a wide range of teas and pastries.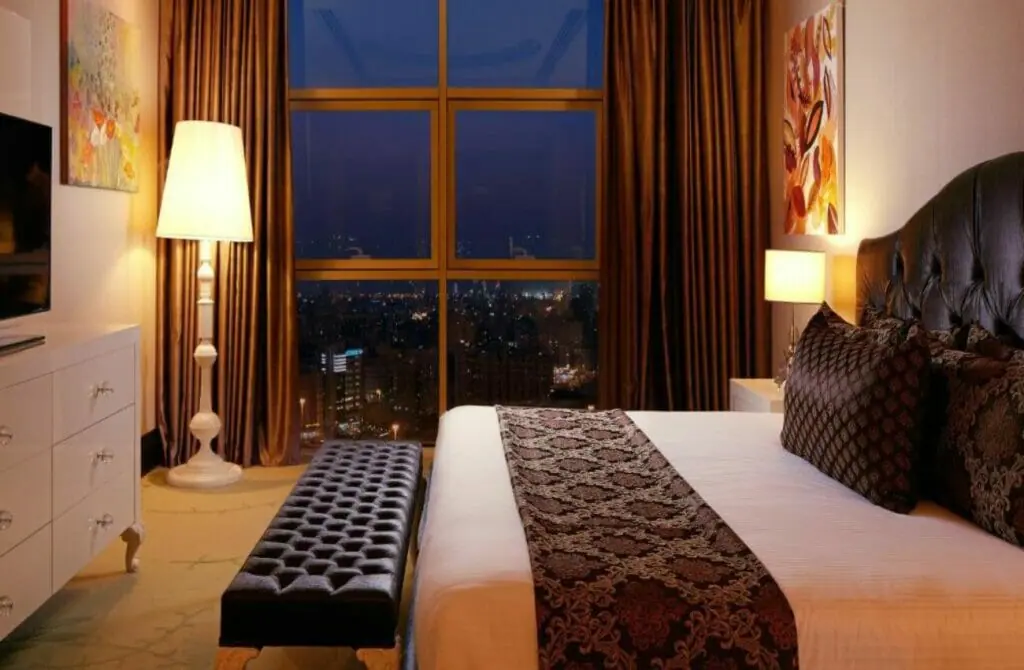 Four Seasons Hotel Kuwait at Burj Alshaya ☆☆☆☆☆
The Four Seasons Hotel Kuwait at Burj Alshaya offers tourists a complete experience that includes sleeping, eating, and enjoying all the services. There are five restaurants and bars in the hotel. Guests will have many intriguing activities accessible to them during their whole stay at the hotel, ensuring they are never bored.
Visitors have access to an indoor and outdoor swimming pool, allowing them to swim in whichever clothes they like while enjoying the wonderful backdrop of the natural surroundings.
The ten treatment rooms on the two-story spa complex include two suites with bathtubs, a Psammotherapy suite, and a Hammam. The spa offers a broad range of massages, facials, non-invasive aesthetic treatments, and medical cosmetics.
The rooms at this wonderful hotel are differentiated from comparable facilities by various distinguishing characteristics. Each room has been meticulously planned, constructed, and decorated to suit the distinct interests of the visitors.
One of the most enticing accommodations is that each room includes oak hardwood floors, a curved sofa, a wall-mounted TV, and a personal pantry with an espresso machine, a tea maker, and a small refrigerator. A wall-mounted TV is one of the other facilities available in each room.
Changing the lighting and draperies from the comfort of your bed may create a gloomy and soothing ambiance. Electrical outlets and internet connections are readily situated, and each room has a tablet computer with access to the hotel's facilities.
The Dai Forni offers rooftop views as well as traditional Italian cuisine. The Elements restaurant serves breakfast and lunch and has international cuisine with live cooking stations, including Asian, Indian, Arabic, and Italian favorites. The Al Bandar restaurant and lounge are on the fourth-floor terrace, directly opposite the hotel's outdoor pool. They provide shisha till late at night.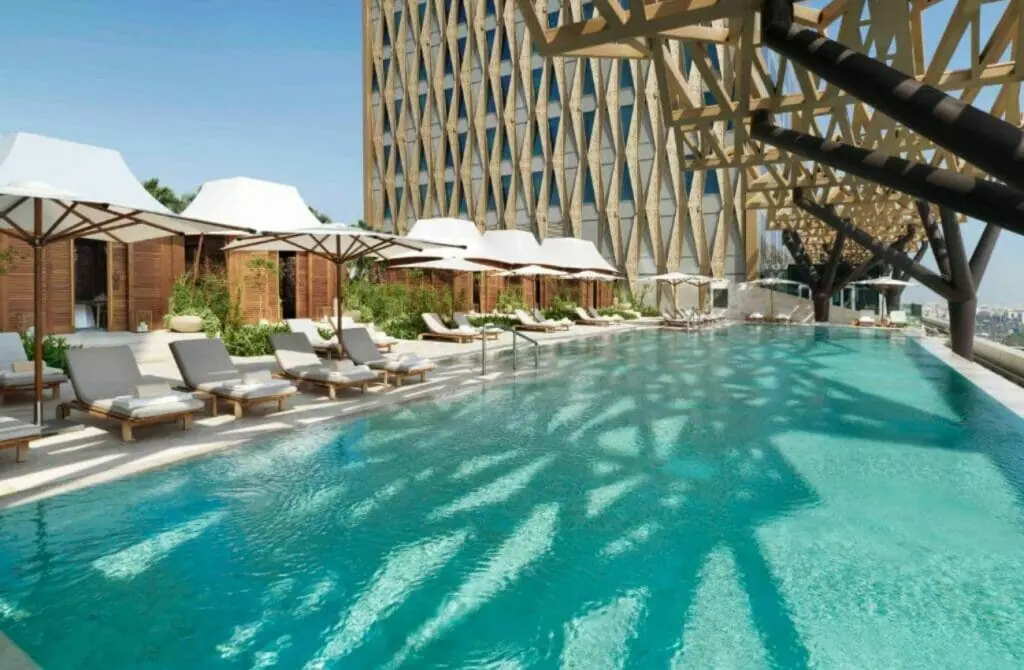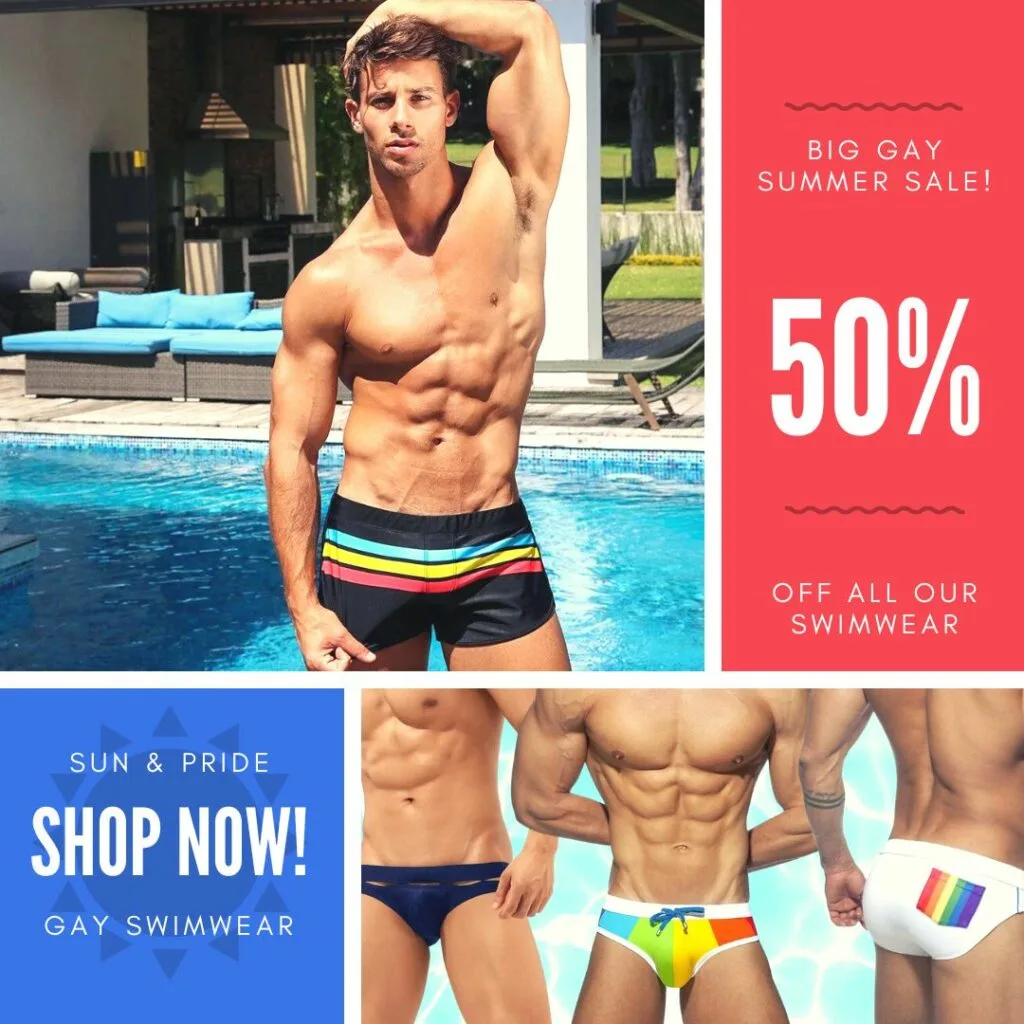 The Waldorf Astoria Kuwait is another excellent and fairly priced housing option in Kuwait City. Our team will welcome you with kindness and professionalism the moment you step through the door, and they will be available 24 hours a day, seven days a week, to handle any inquiries or requests you may have.
Staff members at the reception are proficient in Arabic, Azerbaijani, German, and English, and they would be pleased to provide tourists with useful information about the local area.
Visitors will have much to do throughout their stay due to the many exciting outdoor activities. The hotel features an outdoor swimming pool for guests who like swimming when the weather is nice.
Visitors staying at the hotel have access to a well-equipped fitness center to exercise, burn off some of those extra calories, and keep up with their fitness program. The lodging rooms provide facilities such as room service, a concierge, and currency exchange for the convenience of its guests.
Every morning, visitors can have a buffet, continental food, or American fare for breakfast. On the grounds of the accommodation is a restaurant that provides Japanese, Mediterranean, and Middle Eastern cuisine. Alternatives for vegetarians, vegans, and those avoiding dairy may also be created upon request.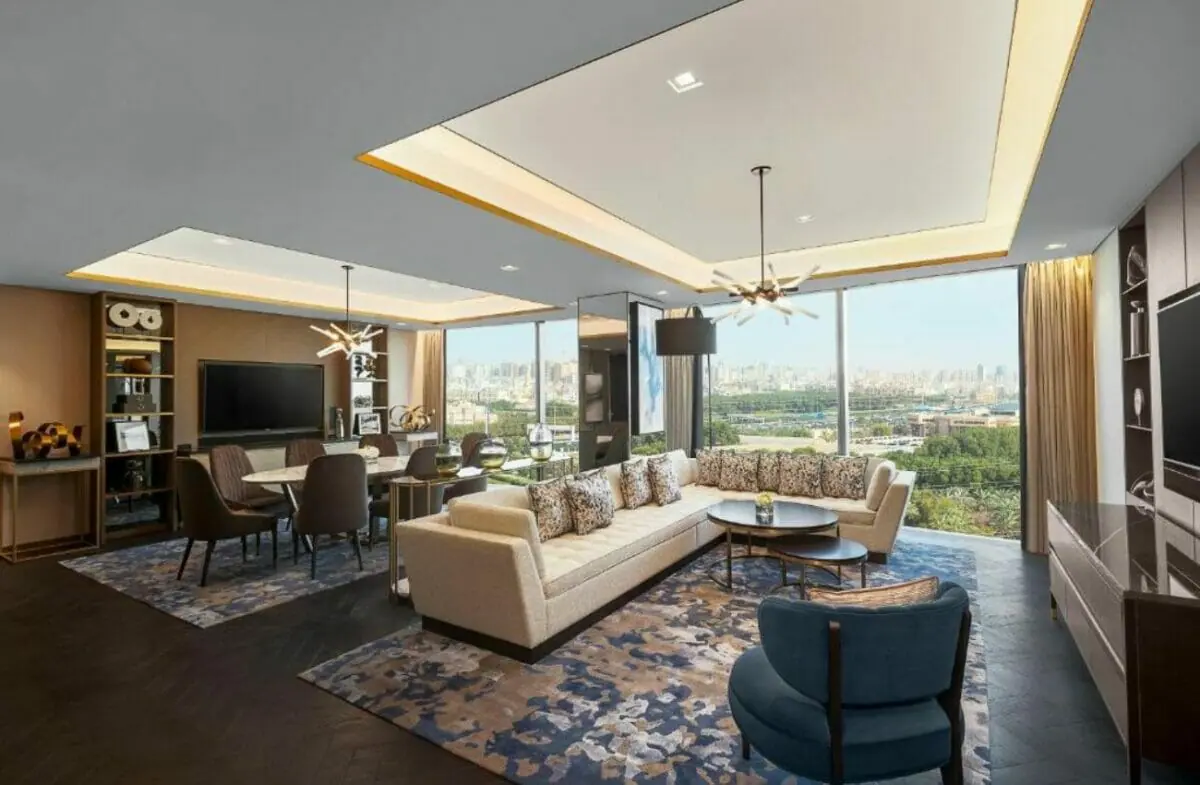 Gay Nightlife in Kuwait, Kuwait
Kuwait's nightlife is vibrant, diversified, and full of exciting options. Even though there are no nightclubs, pubs, bars, or discotheques in the city, and alcohol consumption is prohibited in all forms within the country not only due to steadfast religious beliefs but also due to several alcohol-related traffic fatalities in the past, there are many ways to enjoy the nightlife in Kuwait.
When visiting the city, visitors will have many options, such as strolling through the city's many streets, dining at one of the city's many restaurants, enjoying a cup of coffee at one of the city's many coffee shops, and shopping in the city's many massive modern malls as well as its many traditional souks. Kuwait's nightlife is pleasant and may add a lot of diversity to a visitor's visit.
While exploring the nightlife of a new city can be exciting, it's important to remember that Gay Kuwait is a city in a country where same-sex activity is illegal, and being queer is not accepted in public. As such, it's crucial to avoid any displays of queerness or same-sex activity in public.
However, you can still enjoy the 'straight' nightlife in Gay Kuwait as in any other city. You can meet new people, try new things, and get a taste of the local culture without attracting unwanted attention.
Whether you're dancing at a club or mingling at a bar, remember to respect the local culture and avoid any behavior that may be seen as queer or same-sex activity. By doing so, you can have a fun and memorable experience while still being mindful of the local laws and customs.
So, step out of your comfort zone and explore the nightlife in Gay Kuwait, but remember to do so as a non-queer traveler. Enjoy the city's nightlife while respecting the local culture and avoiding any displays of queerness or same-sex activity in public.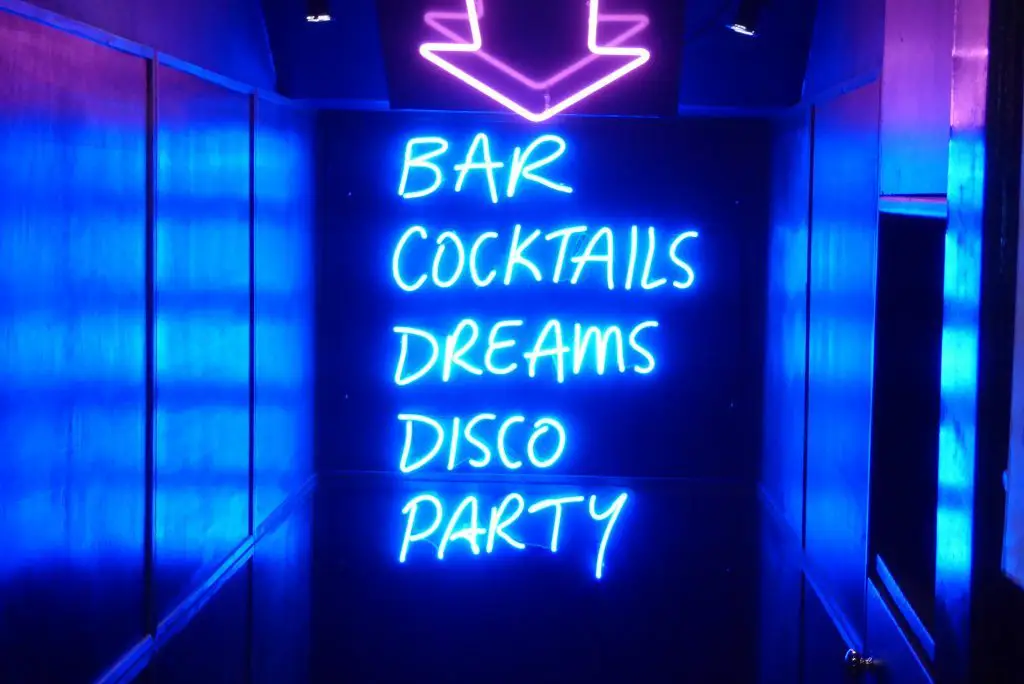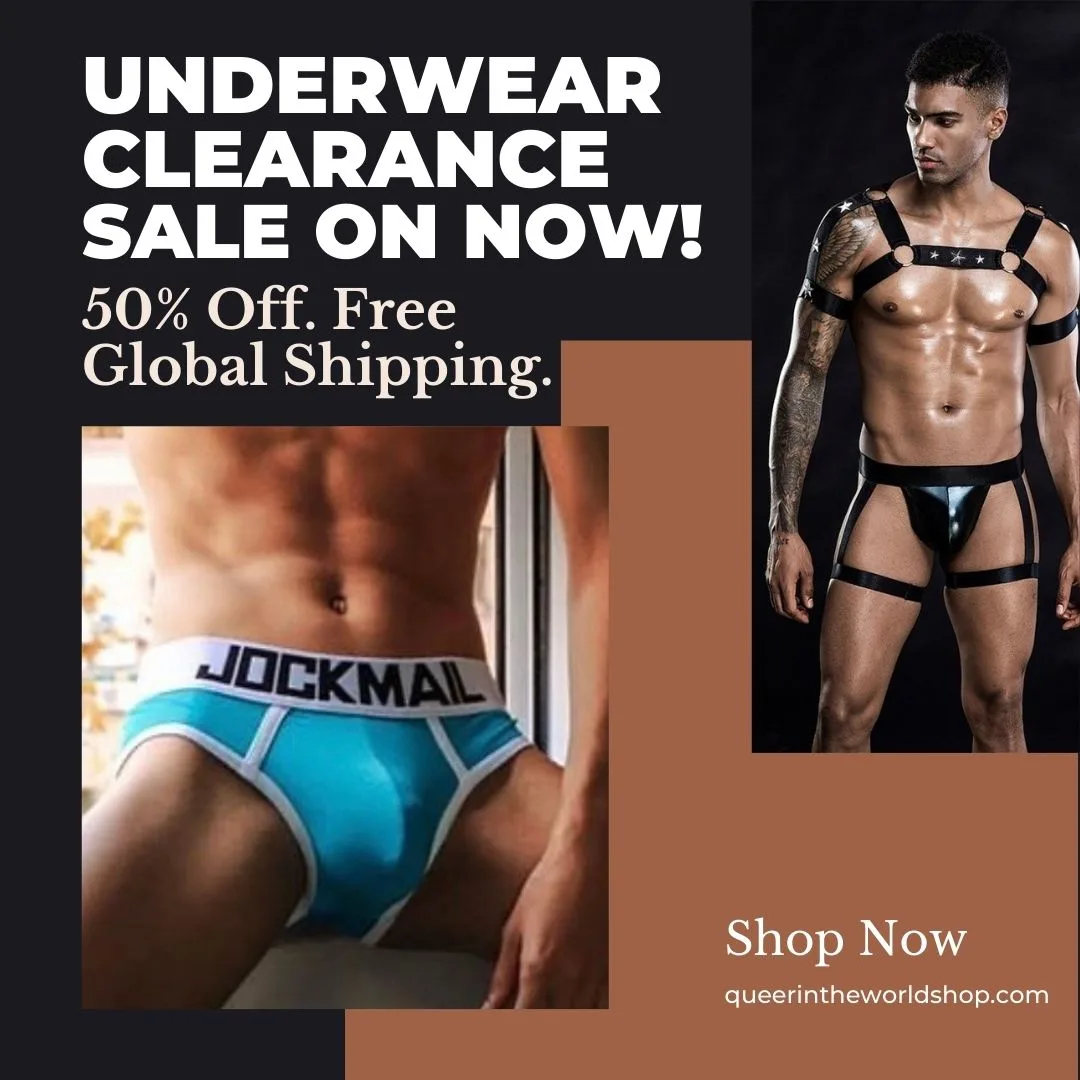 Gay-Friendly Bars and Clubs in Kuwait
The Hard Rock Café
(Temporarily or permanently closed. If you know something, please suggest an edit.)
The Hard Rock Café, located on Arabian Gulf Street in the marina complex, is the facility that most closely resembles a nightclub. The restaurant is right in the city's business and entertainment area. The view from the club's roof is undoubtedly one of its most enticing qualities. Even daily live music performances are offered to the general public.
Edo is regarded to be one of the world's most popular cuisines. Do you want to try some Japanese cuisine? Edo is regarded as one of the most unusual venues owing to its live jazz concerts and sushi menu. As a result, guests at this Japanese restaurant may enjoy listening to live music while enjoying a full dinner.
It is one of many places where people may have a wonderful time and keep returning because they want more. Doesn't it seem like the ideal setting for an adventure? Make the most of this lovely evening without putting it off for too long.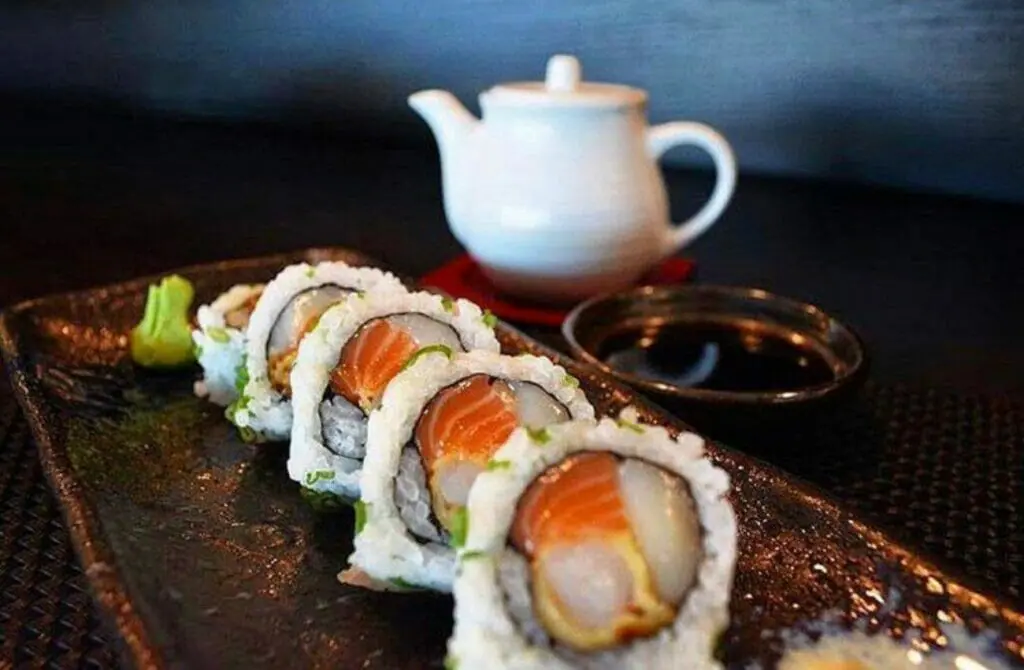 You should not pass up the chance to visit Tarbouche. Tarbouche, one of the world's most renowned restaurants, serves authentic Lebanese cuisine at the Sheraton Kuwait Hotel, which is centrally positioned in Kuwait City. Guests may take in the surroundings while listening to live music on the rooftop.
What more could a person desire when they can enjoy live music and Lebanese cuisine? When it comes to having a pleasant evening is one of many things that people want or think about wanting. Make your arrangements for the ideal evening.
Gay-Friendly Rooftop Bars and Clubs in Kuwait
The sky lounge within the Radisson Blue Hotel is generally regarded as one of Kuwait's most aesthetically stunning bars. It is well-known for its spectacular view of the sea, which should not be missed. The lounge is one place you should visit in Kuwait since it features sofas and lazy bags. Others would surely believe they were enjoying the hedonist lifestyle.
Gay-Friendly Coffee Shops in Kuwait
The GIA Café in Kuwait is undoubtedly worthy of consideration as one of the best cafés in Kuwait for various reasons. GIA Café, with its colorful tiles, top-of-the-line décor, and a wonderful display of salads, sandwiches, and other delicacies, might very well be your one-stop destination for a nice light lunch in the Middle of the day.
This is due to GIA Café's excellent selection of salads, sandwiches, and other dishes. Visitors to this institution will be able to pick from a broad range of handcrafted sweets prepared at the café's dessert bar and a rotating selection of salads. So come on if you want to experience the best quinoa and pasta salads, made-to-order sandwiches, and a delicious cup of coffee with your light lunch.
The Urban Café takes great pride in being one of the best cafés in Kuwait, blending the comfort of home-cooked meals with the city's urban sophistication. It also takes great satisfaction in providing travelers with the most freshly cooked meals available today.
Everything at the café is created from scratch in the kitchen, from the sauces and dressings to the condiments and everything in between. It is one of the few locations in Kuwait where the meat is sliced and marinated in-house using a method that does not entail any treatment.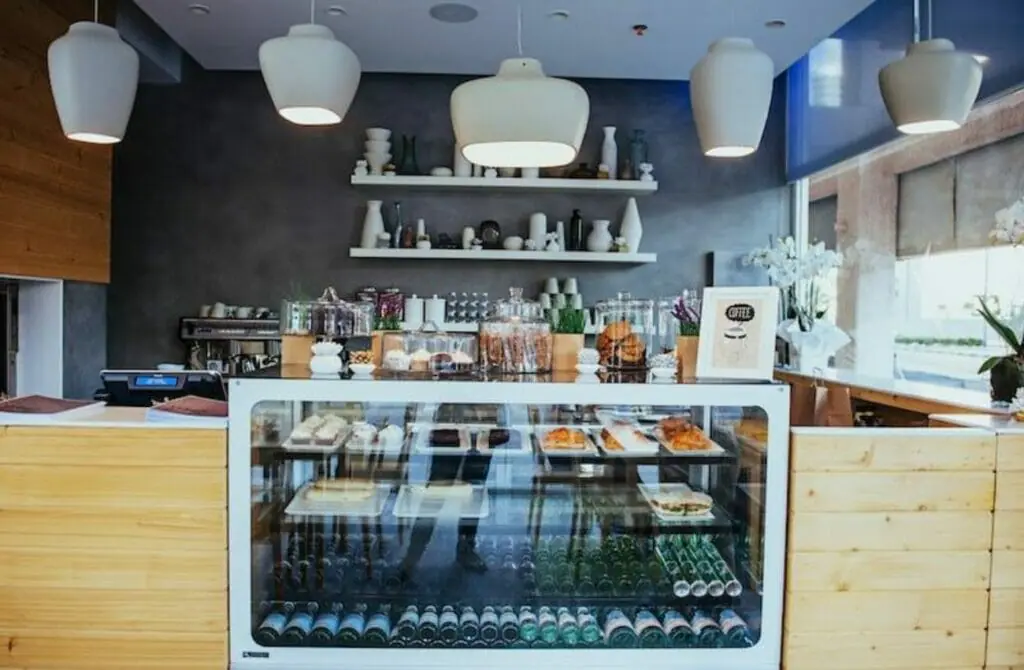 If you want to broaden your gourmet horizons while in Kuwait, you should know that the East Café is undoubtedly one of the best alternatives accessible. This café, regarded as one of the best coffee shops in Kuwait and initially opened its doors in 2017, is a place where customers can unwind with a wonderful cup of coffee made with the finest quality ingredients.
The Casper Latte, East Latte, and Panda Latte are among the lattes at the East Café. One may choose from various healthful options, such as protein bowls or breakfast foods like egg and bacon sandwiches. Do you want to drink anything cold? When it comes to ice drinks from the café's menu, there are several options.
The Al Boom Café is as unique as it gets in Kuwait, and it's one of the best restaurants in Kuwait for luxury dining. Kuwait is renowned as one of the world's top dining destinations, and the Al Boom café is one of the country's best eateries. The whole restaurant is housed atop the massive Mohammedi ll Dhow, built in India in 1979.
This restaurant serves the best Omani Lobster and Gulf Shrimp skewers, while the grilled Kuwaiti zubeidi fish served in the café is a certain success. It's worth noting that the ship on which this restaurant is based is a replica of one of the largest dhows ever built.
It took three years to create the first dhow. Since the café is often overcrowded, customers are strongly advised to make reservations as long in advance as possible.
There are several reasons why Kuwait is now regarded as one of the best destinations to visit in the Middle East. In line with the country's best restaurants and cafés, there is yet another hipster café in Kuwait that travelers should seriously consider visiting. The 20 Grams Specialty Coffee Bar is a stunningly designed establishment with seating both inside and outdoors.
One may try a variety of coffees here, and the environment, in terms of friendliness and degree of comfort, is educational. 20 Grams Specialty Coffee Shop is famed for its world-famous Coconut Latte, which is quite popular among tourists and visitors today.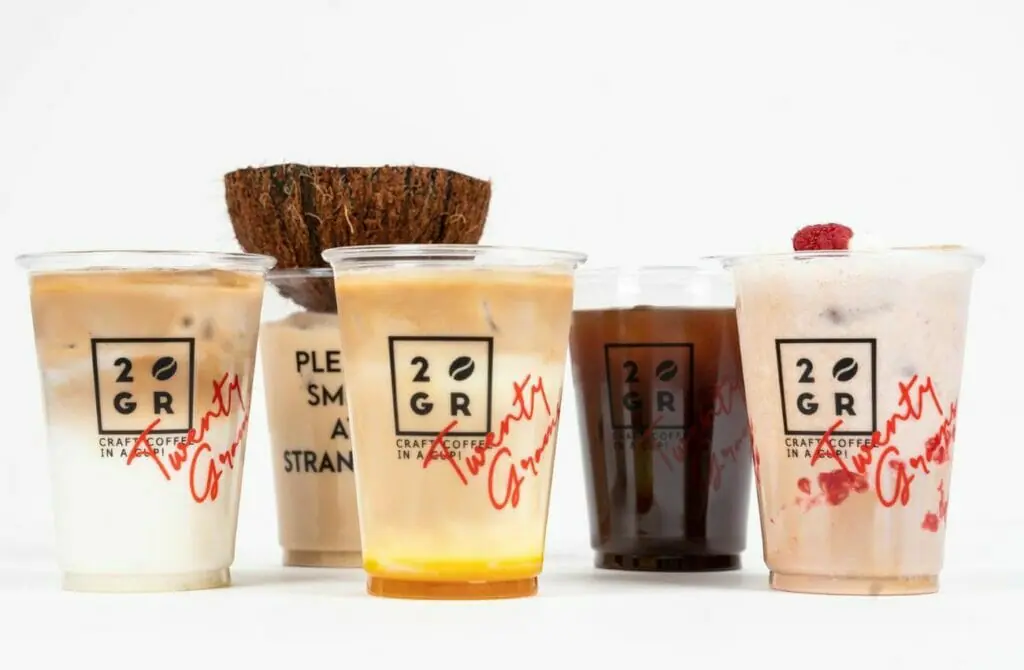 Napket is another restaurant in Kuwait City's Al Sanabil Tower that is generally regarded as one of the top cafés in Kuwait. This restaurant is well-known for its wide selection of sandwiches, spaghetti, colorful salads, and other delectable foods, and it provides all of these and much more.
A person may also discover a variety of healthy selections here while still getting to experience the finest of the greatest delicacies, some of which are the restaurant's hallmark dishes.
When it comes to enjoying a high-quality gourmet experience in Kuwait, the Arabica Kuwait Arraya Plaza, which is generally recognized as one of the country's most excellent venues, is one of the greatest places to go.
When people visit this region, which is surrounded by several large structures, they will encounter a modern environment. Two of the restaurant's most popular aspects are the architectural style of the rose steel door and the spacious outdoor seating area that completely highlights the quality and practical design.
In reality, the café has gained immense popularity and has quickly transformed into one of the most stylish and happening venues in Kuwait City. From breakfast in the morning to coffee in the evening, the café has everything you might want.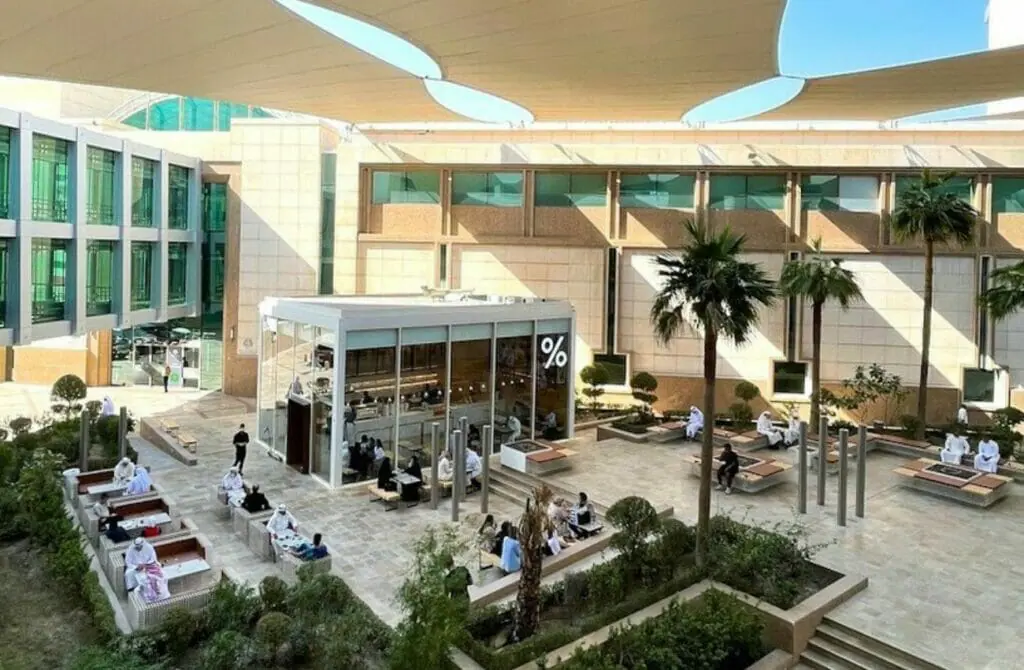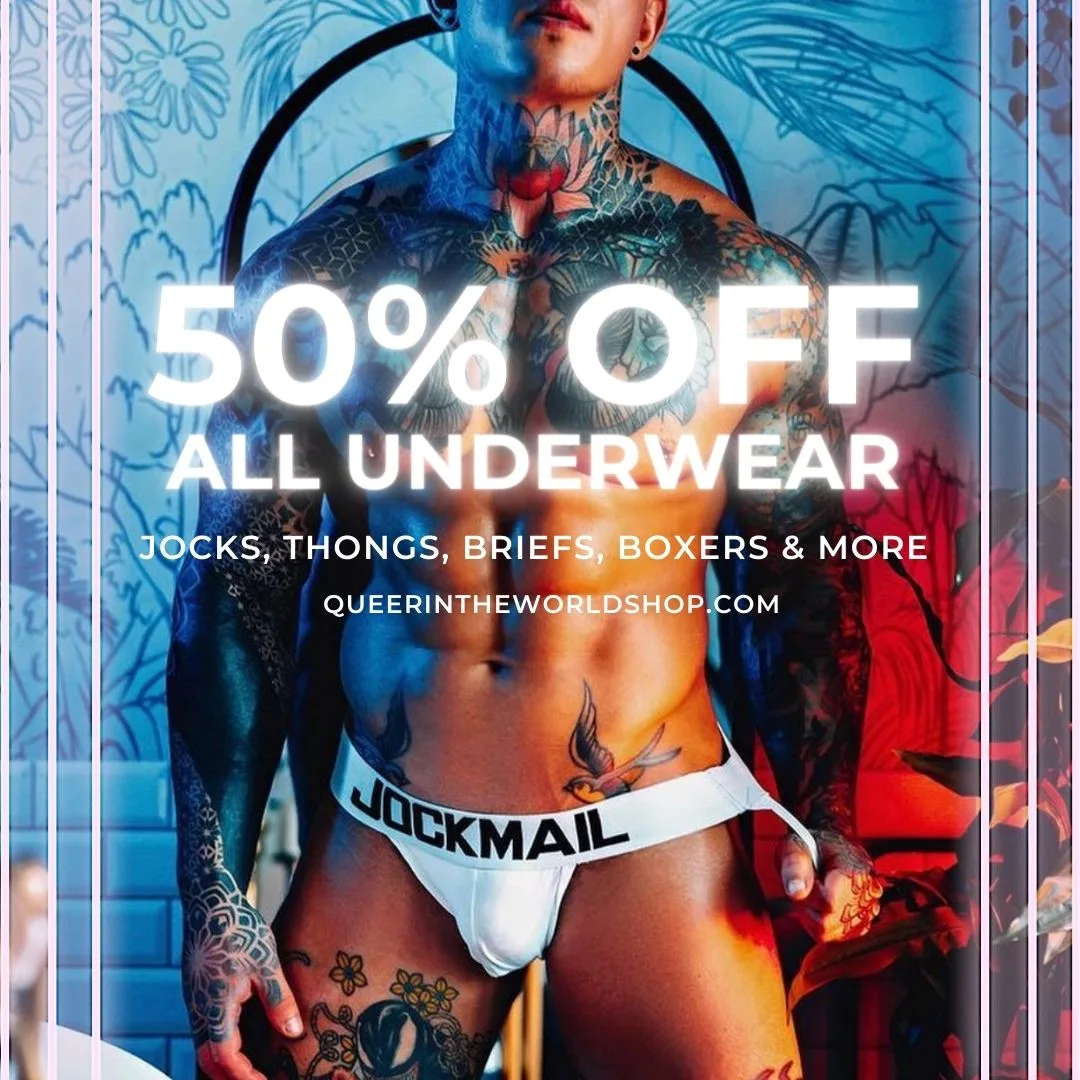 Gay Map Of Kuwait
Finding it hard to envisage where everything is in Kuwait? Hopefully, this queer-centric map helps where we have marked all the bars, clubs, parties, hotels, saunas, massages, and more will help you stay in the spot best suited to you!