You might be astonished to find out that London, the second most beautiful capital of the world, is a lesser-known city from an often overlooked country. Islamabad, the capital of Pakistan, bags the title of the "second-most beautiful capital" and was built uniquely and eco-friendly. This metropolitan city offers a lot, including a stunning view, a tranquil setting, developed infrastructure, spotless roads, and cool people.
Known in Pakistan as "The City of Beauty", Islamabad is a bustling, business-friendly metropolis that sits in the heart of Pakistan's expanding cosmopolitan landscape.
Green City has a lot to deliver for couples on romantic vacations which are looking for a blend of natural beauty, cultural experiences, and modern amenities; however, the situation for gay couples, unfortunately, is not the same.
The status of LGBTQ rights in Islamabad, as well as in the rest of Pakistan, is complex. Homosexuality is considered a criminal offense here and is punishable by law. The country does not have any legal protections for LGBTQ individuals, and discrimination and harassment are widespread.
There have been some recent efforts to increase awareness and advocacy for gay rights, but the community still faces significant challenges.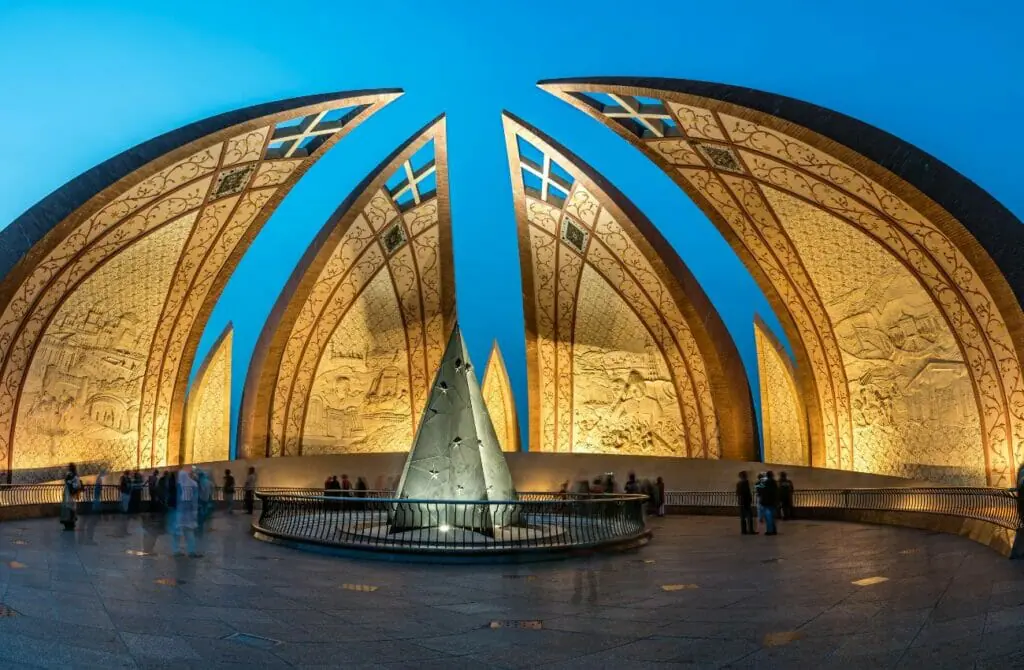 Hence, it is important to note that visitors to Islamabad should be mindful of the local laws and cultural attitudes towards such individuals. While there is a small gay community in the city, it is not openly accepted, and discretion is advised.
If you are a member of the same-sex community visiting Islamabad, it is recommended to research the current situation and exercise caution to ensure your safety and well-being.
Consider reaching out to local lesbian organizations or resources to learn more about the situation for the LGBT community in Islamabad and to connect with others who may be able to offer advice and support. They can also keep you updated with any gay parties or cruisings happening behind the shut doors.
Without further ado, here is the ultimate guide on what is not to miss and how to make the most of your time in Green City.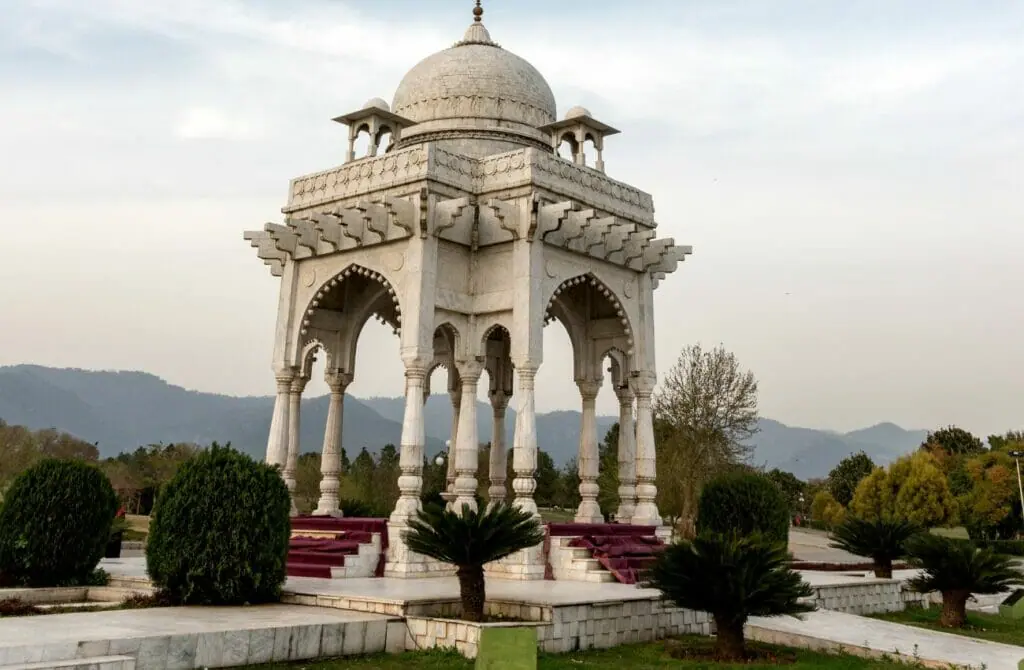 In this article we will cover...
Attractions in Gay Islamabad, Pakistan
As a new visitor to Gay Islamabad, it's important to be aware that being queer is illegal in this city and country, and any same-sex activity should be absolutely avoided to ensure your safety. However, there are still plenty of things to see and do that do not involve expressing your sexual orientation.
One of the best ways to experience the city is to visit its most iconic landmarks and attractions, including historical monuments, museums, and art galleries. You can also admire the city's architecture, explore its parks and gardens, sample local cuisine, and visit local markets. Additionally, cultural events such as festivals, concerts, and shows can provide a glimpse into the local culture.
We feel it's important to acknowledge the challenges and risks associated with visiting destinations where same-sex activity is illegal. However, we still believe in the power of cultural exchange and the value of experiencing diverse cultures, even if we may not agree with their laws and customs.
Visiting queerphobic destinations allows us to learn about the local culture, history, and traditions and to gain a deeper understanding of the challenges faced by LGBTQ+ communities in those places. It also provides an opportunity to connect with local people, hear their stories, and show solidarity with the queer community.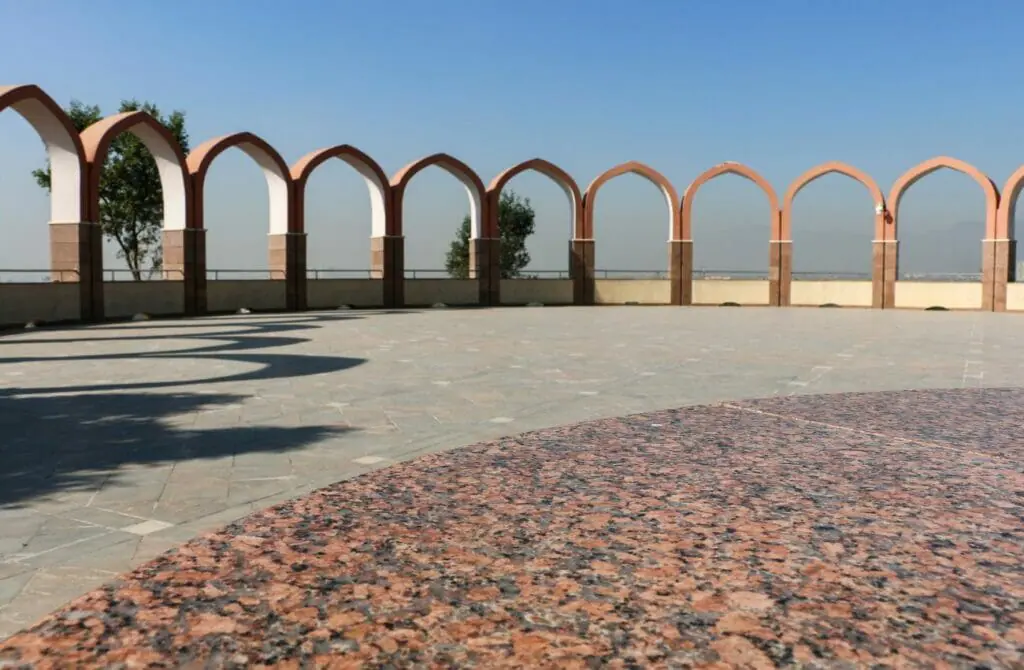 It's important, however, to be mindful of the risks and to take steps to ensure our safety and the safety of local queer people. This may include avoiding public displays of affection, not discussing our sexual orientation with strangers, and being aware of local laws and customs.
As we explore these destinations, it's crucial to spare a thought for local queer people who may face discrimination, persecution, and even violence due to their sexual orientation.
We might also have the opportunity to use our platform to amplify their voices and to support local organizations working to protect and advocate for LGBTQ+ rights – however, this is best done once you have left (and if you reside in a gay-friendly country!).
While it may not always be easy or safe to visit queer-illegal destinations, we believe that cultural exchange and understanding can help bridge divides and promote acceptance and tolerance.
Let's continue to explore the world while keeping in mind the experiences, struggles, and restrictions on LGBTQ+ expression in this city and country. Thankfully, it's still possible to enjoy the city's attractions and learn about its culture while being mindful of local laws and customs.
These are our recommended must-see attractions in Islamabad.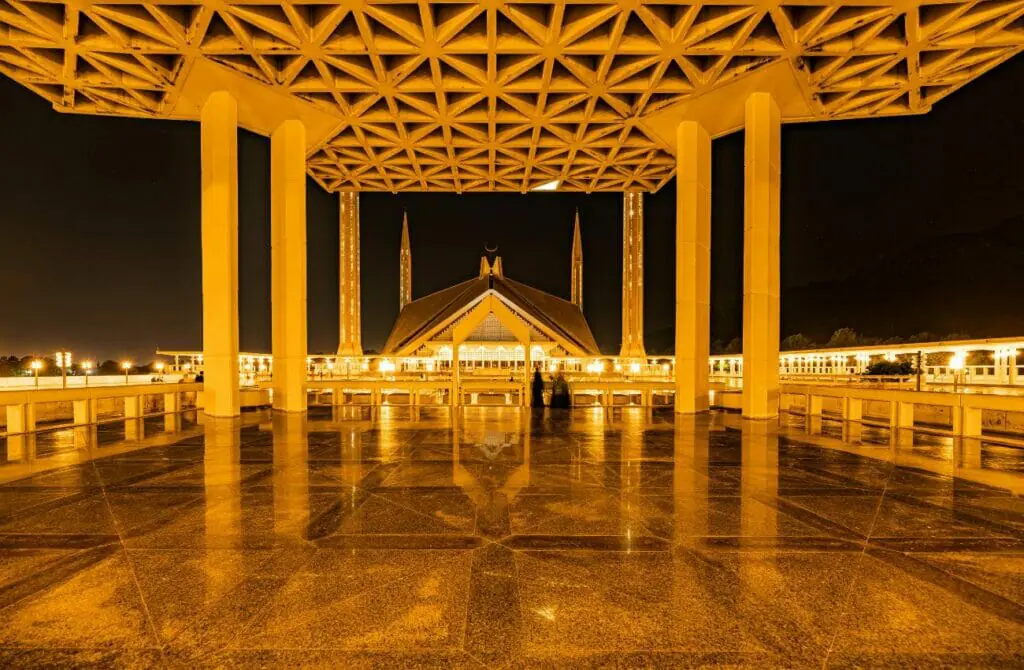 A thriving ancient metropolis flourished under various regimes but is now abandoned and named "Sirkap" meaning a severed head. The remains date back to the time of the Indo-Greek kingdom in the 2nd century BCE.
These structures are regarded to have been built using advanced engineering and architectural techniques and are considered to be some of the best examples of ancient Greek and Buddhist architecture in the region.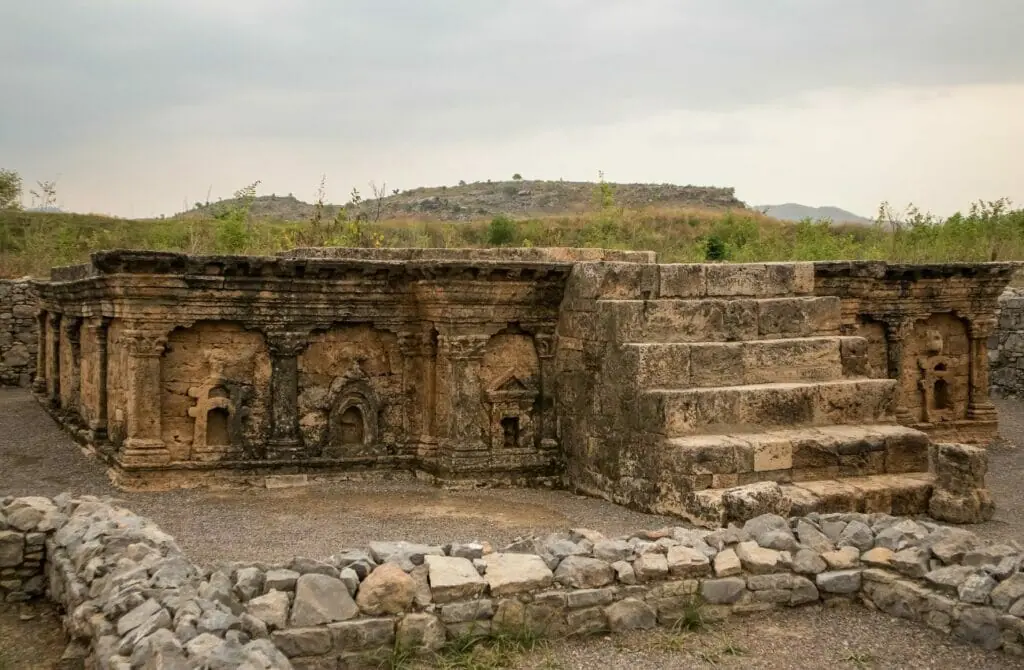 With scenic beauty, rich cultural heritage, a remarkable blend of conventional architecture, and modern development along with traditional Pakistani cuisine, the Saidpur Village is a must-visit.
According to local legends, this village was founded by a Hindu merchant named Said Khan during the Mughal Empire, and it quickly became a center of Hindu worship and commerce and home to many ancient Hindu temples.
Over the centuries, the village was ruled by various empires and dynasties, each leaving its own cultural and architectural imprint on the area. Despite the passage of time, Saidpur has managed to preserve its cultural heritage and conventions and has become a popular destination for tourists and local visitors.
Welcome to the oldest market of Islamabad, known not only for the diverse range of items available but for its time-honored architecture and historical buildings too. If you want to capture the true essence and hustle-bustle of the city, there is no place better than the Aabpara Market for this.
Stop here on your way to the Shah Allah Ditta Caves, go on a shopping spree, or sample the local spicy food; the options are endless when it comes to this vibrant market.
Faisal Mosque is known for its impressive and unique architectural design, which sets it apart from other traditional mosques. The mosque's design incorporates elements of traditional Islamic architecture, such as the use of calligraphy and geometric patterns, with a more modern and innovative approach.
The central dome is shaped like a Bedouin tent, symbolizing the simplicity and humility of early Islamic communities. The minarets are sleek and slender, reaching toward the sky. The mosque's interior is equally stunning, with intricate tile work and calligraphy adorning the walls.
Visitors to the mosque are often struck by its beauty and are left with a sense of awe and inspiration. It is open to visitors of all religions and is a popular stop for sightseers dwelling.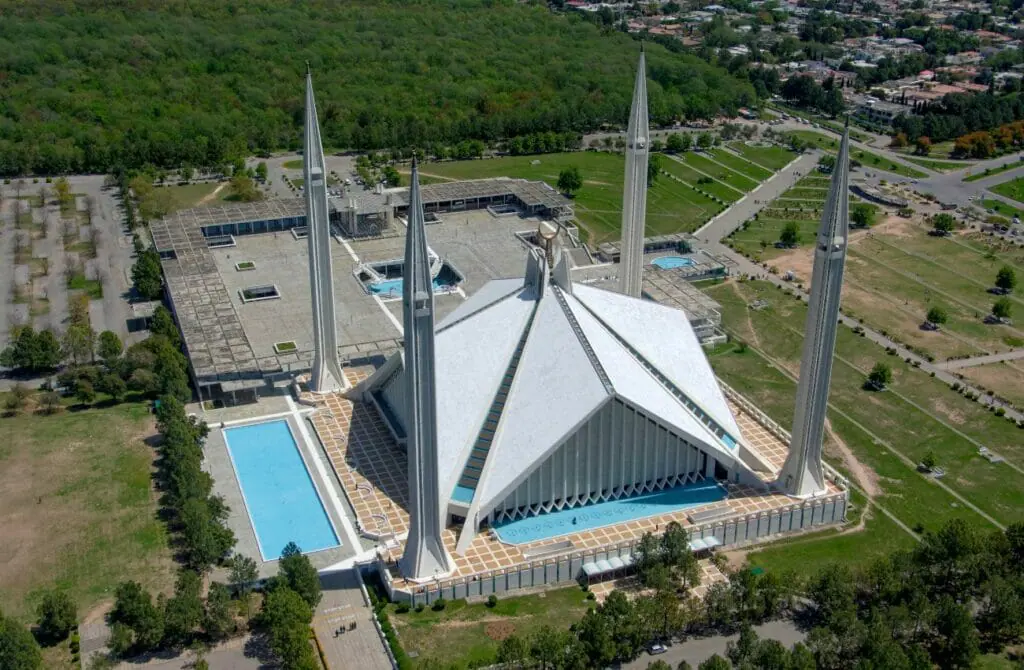 Located in the hills overlooking the city, Daman-e-Koh presents panoramic views of Islamabad and the surrounding landscape.
The name Daman-e-Koh translates to "Foothill of the Mountains," and the area is renowned for its lush greenery, rolling hills, and serene atmosphere. Visitors to Daman-e-Koh can take a leisurely walk along the winding paths and admire the beauty of the surrounding hills and forests.
Furthermore, Daman-e-Koh is also a popular destination for bird-watching, as it is home to a variety of bird species, including eagles, vultures, and parrots. The area is also popular for its vibrant flowers and foliage, which bloom in a kaleidoscope of colors in the spring and summer months.
This bustling shopping area located in the F-7 neighborhood is a dynamic place that offers a remarkable shopping experience. Whether you're looking for unique souvenirs, local crafts, or simply a taste of the city's vibrant street life, Jinnah Super Market is a must-visit destination.
Lick your fingers after devouring the street food, haggle for goods at local bazaars, or wander the buzzy streets and soak up the local atmosphere.
Witness the crystal-clear waters reflecting the surrounding landscape, creating stunning vistas, and through boat rides on the lake, capture the beauty of the surrounding hills and forests. Or Instagram the vibrant sunsets, which turn the sky into a canvas of colors as the sun dips below the horizon.
In addition to its natural beauty, Rawal Lake is also home to several parks and gardens, including Rawal Lake Park, which features gorgeous greenery, walking paths, and picnic spots. Travelers can enjoy a peaceful stroll through the park, admiring the beauty of the flowers and foliage that bloom throughout the year.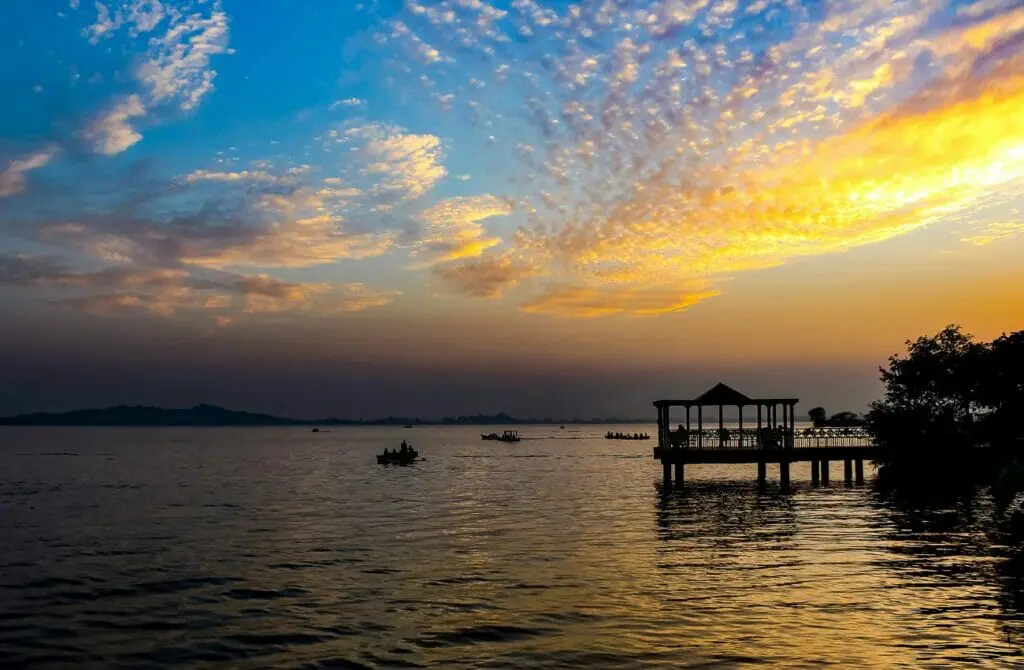 The Centaurus Mall is a one-stop destination for shopping, dining, entertainment, and socializing. Whether you're looking to spend a day shopping for traditional Pakistani clothes, catch a movie, or enjoy some leisure time, the mall has something to offer for everyone.
This is also the most suitable place to stock up on snacks and warm clothes before you head up north to the mountains, where the real adventure takes place. Also, while here, don't forget to try the lip-smacking, most recommended naan sandwich.
Another glorious historical site of Islamabad is this majestic 2,000 years old series of ancient rock-cut caves, which were allegedly used by Alexander the Great, Sher Shah Suri, and other Mughal rulers.
The caves are carved into a steep hillside and are accessed via a staircase that leads to the entrance. Inside, visitors can see several rock-cut chambers and niches, some of which contain Buddhist rock art and inscriptions. The caves are thought to have served as a Buddhist monastic complex and as a center for religious study and meditation. So history bluffs, what are you waiting for?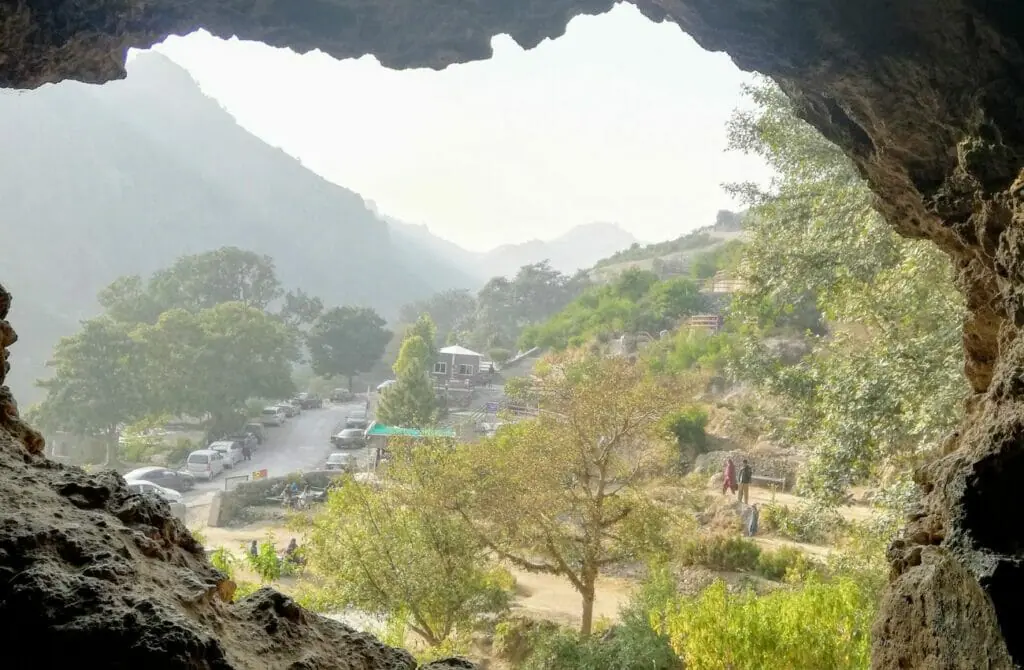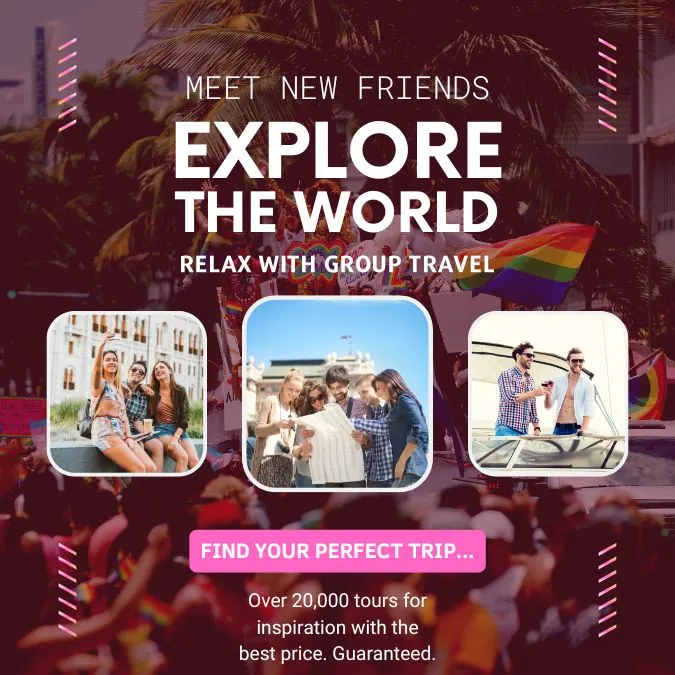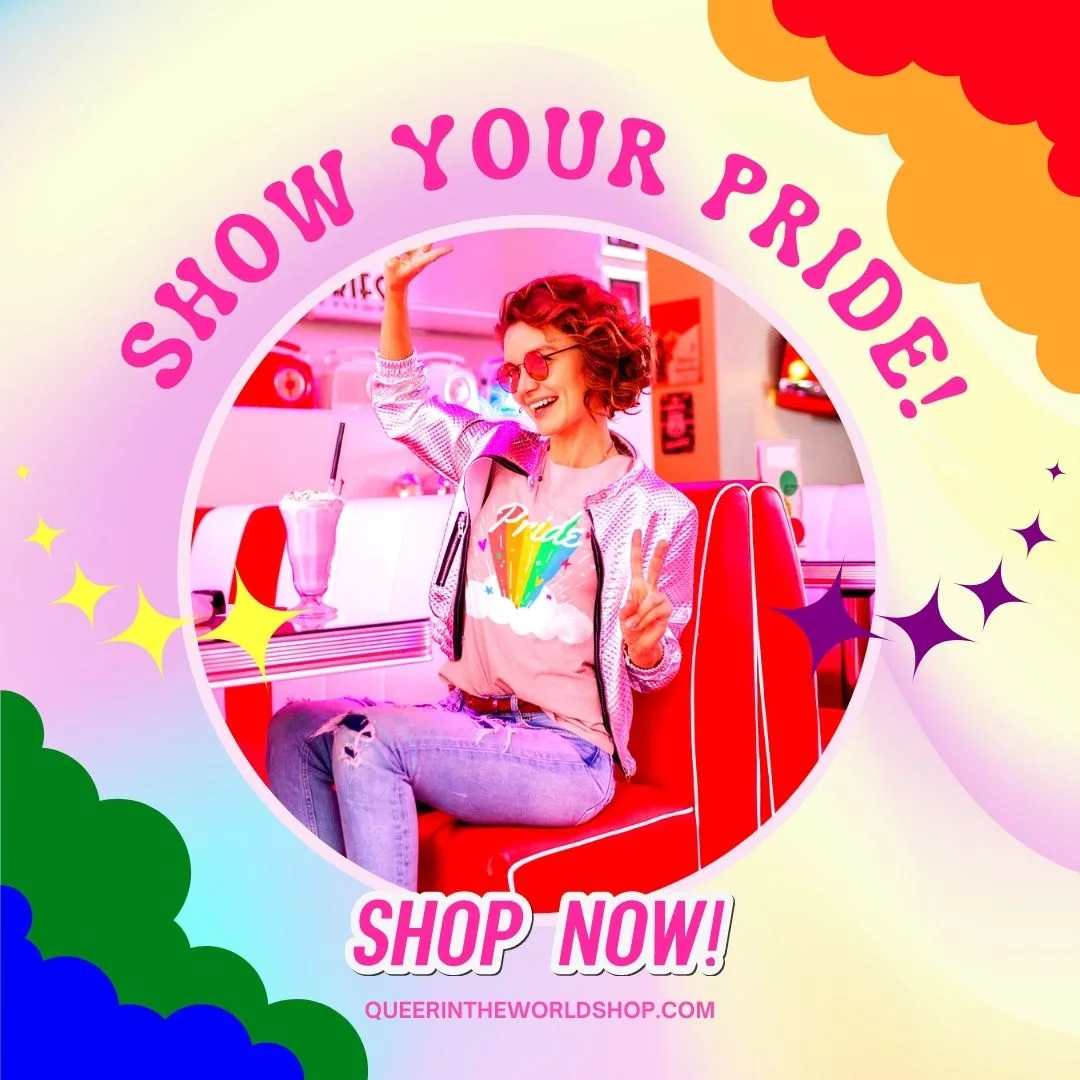 Gay-Friendly and Gay Hotels in Islamabad
As a traveler in a homophobic country where being gay is illegal, it's important to be aware of the risks and take necessary precautions to ensure your safety. This includes choosing accommodations that are less likely to have issues with same-sex travelers.
We recommend booking two twin beds and traveling as friends only, avoiding any same-sex activities that could attract unwanted attention. While it's unfortunate that there are no gay-friendly accommodations in Islamabad, we suggest staying at international or high-end properties that are less likely to have issues with LGBTQ+ guests.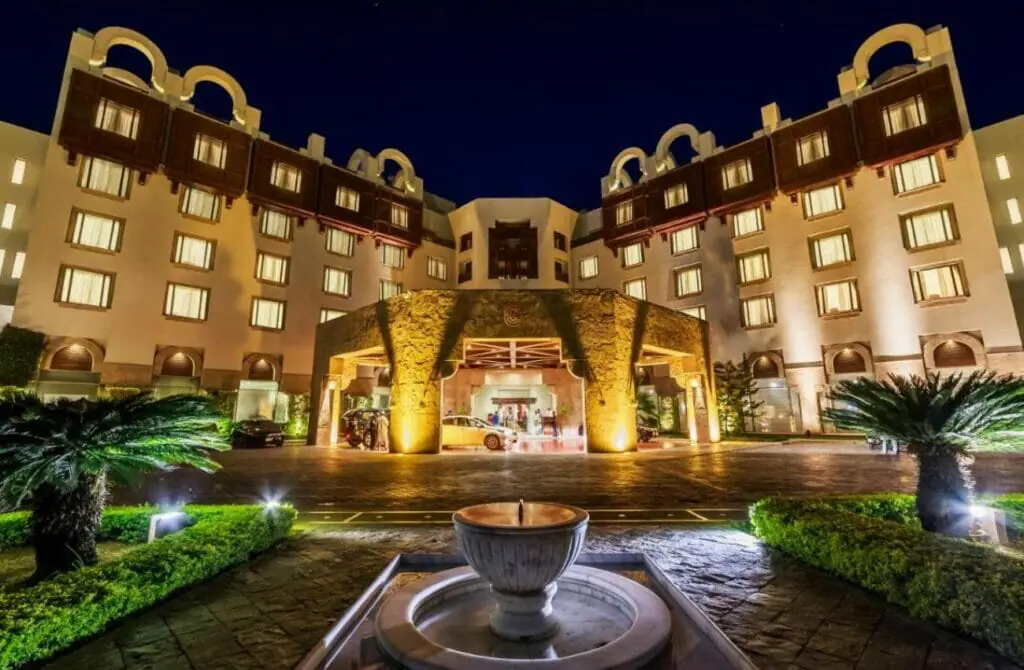 It's important to note that these accommodations are not gay-friendly at all and may not have policies or practices in place to create a safe and inclusive environment for LGBTQ+ guests. However, they are the most fabulous hotels in Islamabad, according to other gay travelers and us, and where we recommend staying.
Whatever your needs are, Islamabad has a wide range of accommodations to choose from. While it may be challenging to find gay-friendly options, taking these precautions can help ensure a safe and enjoyable stay in the city.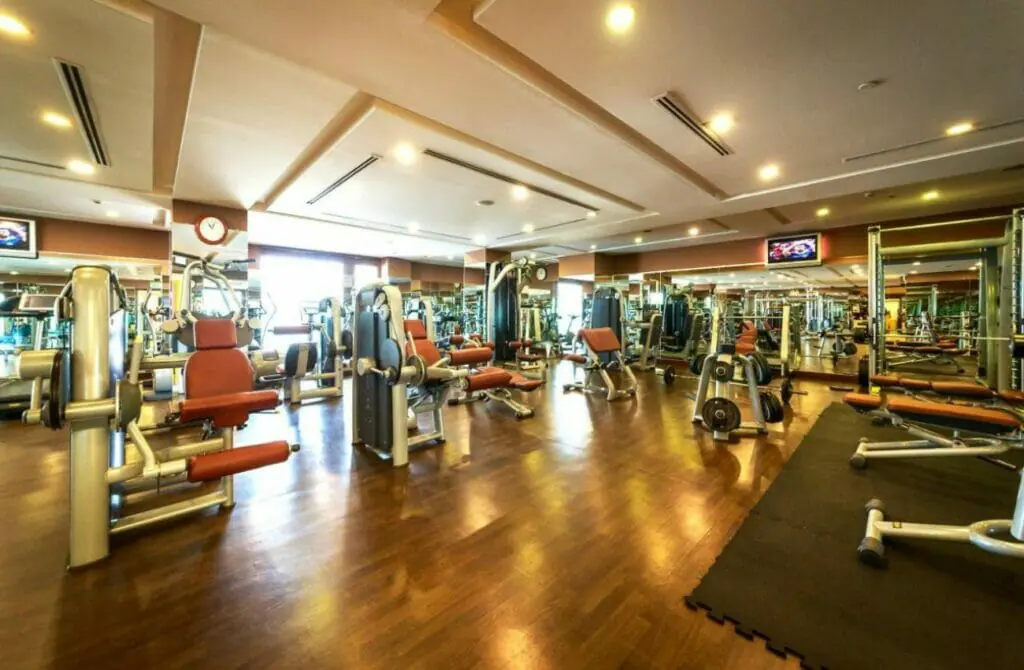 More than just a cozy stay at this 5-star deluxe hotel, an affiliated member of the Leading Hotels of the World, Islamabad Serena Hotel presents its visitors with a variety of experiences. It is a stunning immersion into the history, traditions, and way of life of Pakistan's capital, a little-known city with breathtaking scenery and some of the world's most vibrant musical and culinary traditions.
Feel at home with the comforts offered, unwind in the saunas, have a date night in the hot tubs, or enjoy the wide range of facilities at the Serena Hotel.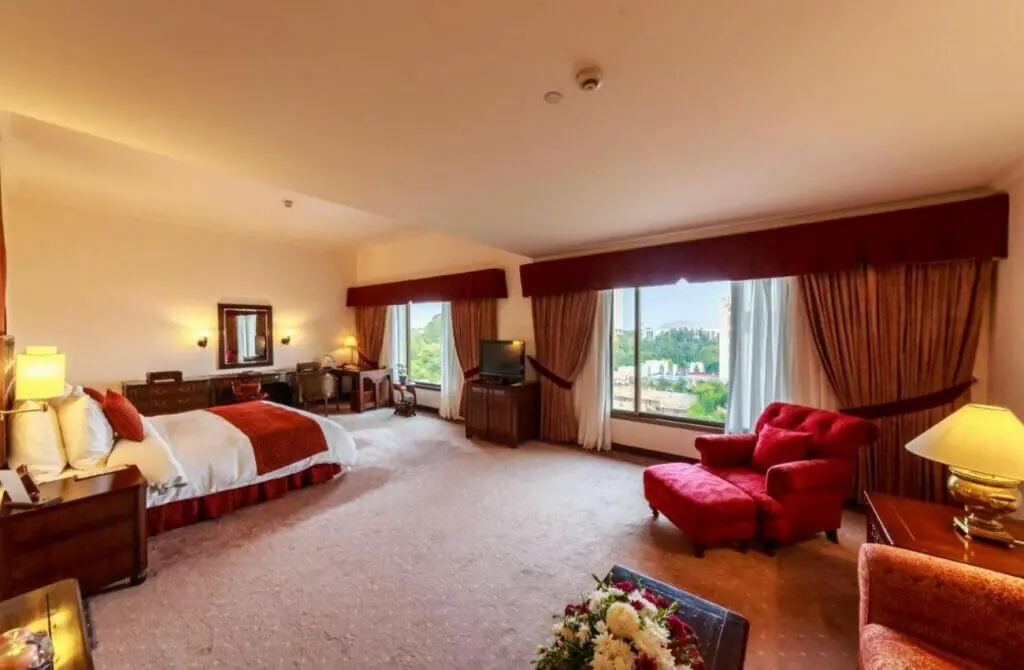 Looking for a bread and breakfast place between Islamabad and Rawalpindi? Then STS Smart Suites is your stop. An informal hotel with rooms designed for the pleasure and comfort of the guests. Away from the buzz of the city, this hotel provides you with the prospect of making memories in this oasis and luxury haven.
Barbeque – Sizzling chicken wrapped in tandoori spices cooked on flaming coals under the stars and served with seasoned sauces is the specialty of Ramada, served on their rooftop buffets.
Enjoy a cooling dip in their indoor swimming pool, or pamper yourself with a relaxing massage in the privacy of your room. At almost half the price of other 4-star hotels, Ramada by Wyndham showcases glamour at its absolute low-key best.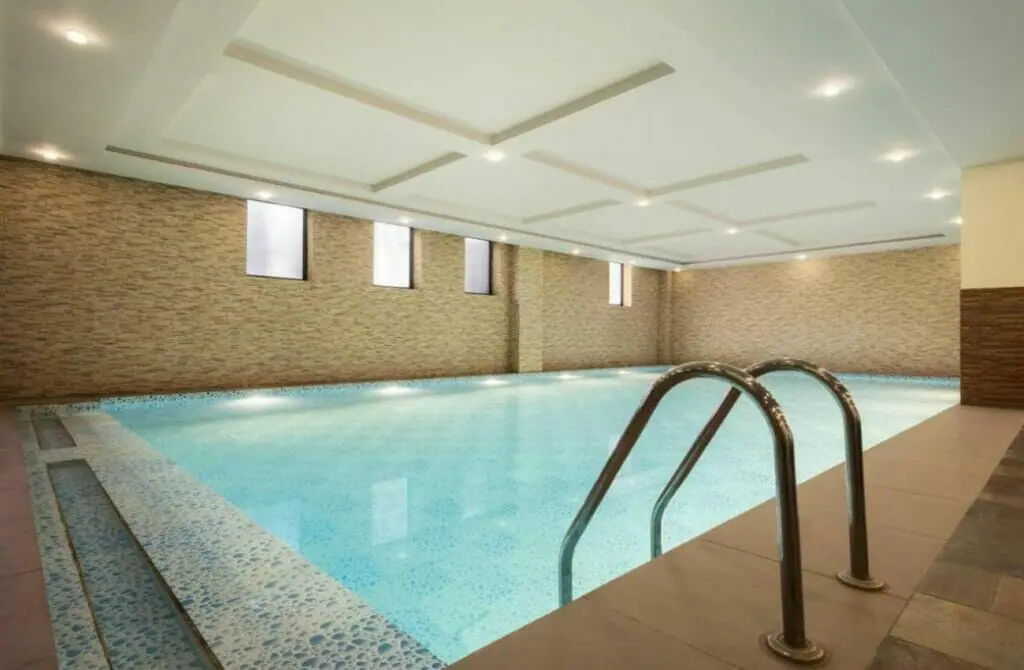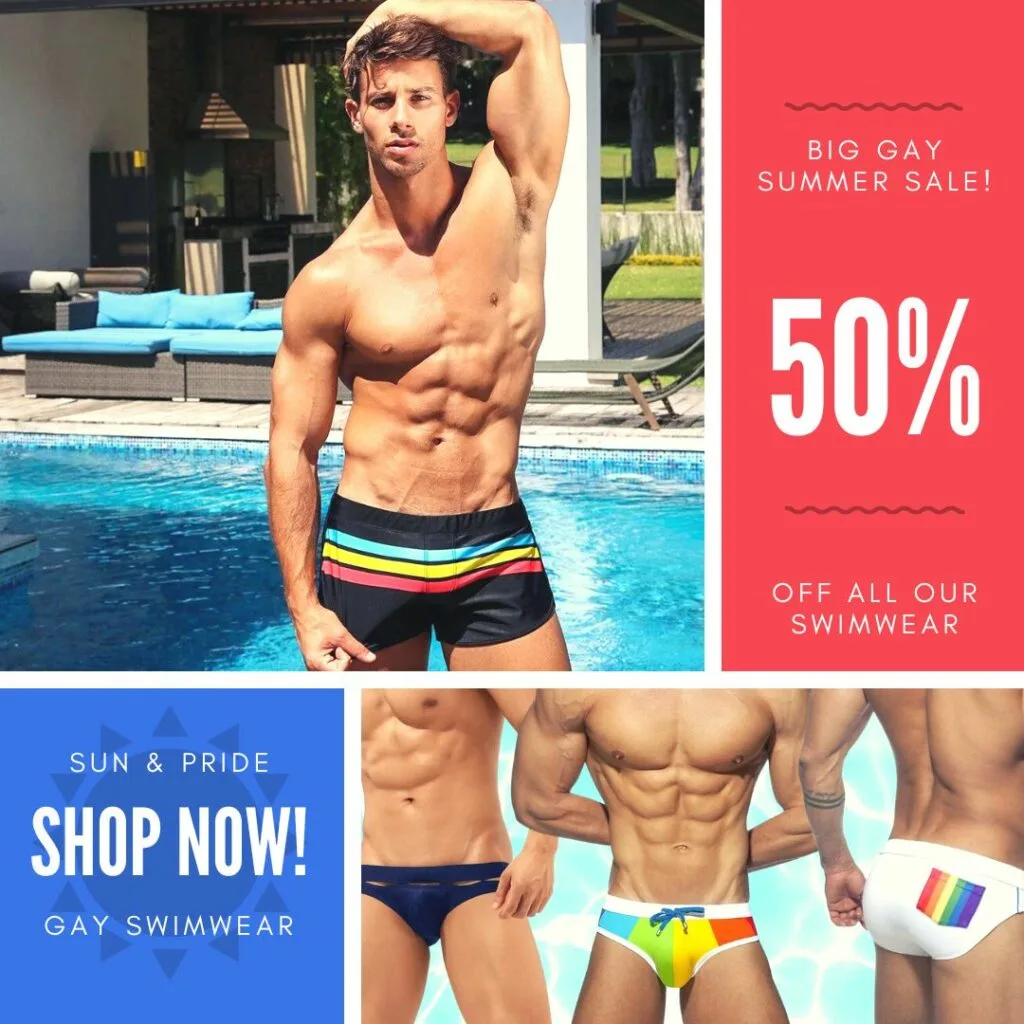 The Marriott Hotel provides everything you could need for an unforgettable stay in Islamabad. This strategically-located hotel is situated in the heart of the city so that the guests can enjoy all the attractions of the town a stone's throw away.
Comfort, sophistication, and upscale ambiance – this is how the hotel is described by its guests. The 4-star hotel has been giving outstanding service to its loyal patrons for a while.
On top of that, to delight any personal preferences and pleasure, they propose different types of rooms and suites. Also, it is the only place in all of Islamabad that has a bar serving beer and alcohol.
At the Islamabad Hotel, they aim to provide their guests with a 4-star experience that encompasses business, dining, and recreation. The hotel is steeped in Pakistani tradition and strives to offer warm, hospitable service along with affordable luxury. Their goal is to ensure that the visitors leave with a unique and enjoyable experience, with a personal touch that enhances their stay.
It's a magnificent building, with its elegant décor and sophisticated style, which only adds to the charm of the place. It's an ideal destination for those who appreciate minimalistic design.
One of our favorite features is the 24/7 open cafe which has all the scrumptious desserts you could need to satisfy that sweet tooth.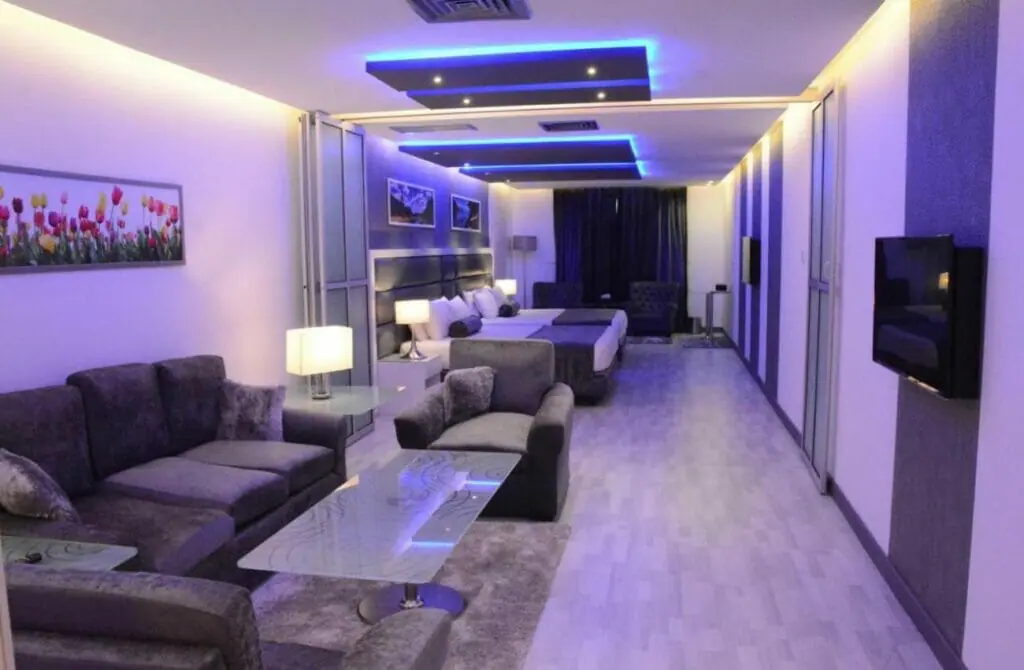 Shelton Hotel and Banquet Hall ☆☆☆
This value-for-money 3-star hotel provides an adequate bed and breakfast with the lowest range you will find. As your "home away from home," the small yet clean hotel rooms offer free breakfast, parking, High-Speed Internet (WiFi), restaurant, and airport transportation, which will help make your trip additionally gratifying.
The cheapest hotel in Islamabad might not have any top-notch services, but you can count on a good night's sleep in the comfy rooms along with the basic amenities.
Planning to go to northern areas after you visit Islamabad? Then this guest house is perfect for your stay. Magnolia is a laid-back guesthouse preferred by many tourists cause of their courteous, efficient, and consistently excellent staff.
Although a great disadvantage is the not so strategic location, no public transport or restaurants are located in great proximity.
Hotel Margalla, located in a prime spot in Islamabad, is a well-established and highly regarded 3-star hotel. It is renowned for its hospitality and superior services. The modern design of the facilities, expansive lawns, and serene atmosphere enhance the guest experience.
The hotel offers a variety of cuisine options, including Mexican, Chinese, Italian, French, and Pakistani food. If you're seeking luxury and exceptional hospitality services, Hotel Margalla is an excellent choice.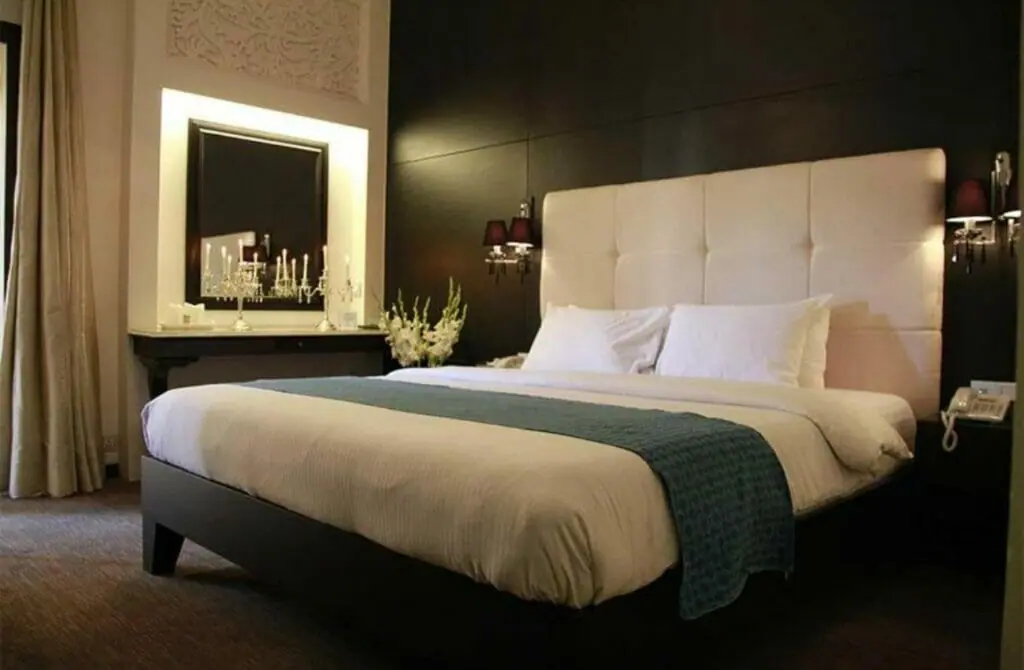 Gay Nightlife in Islamabad, Pakistan
There is no doubt that Islamabad is always buzzing at night. You will expect everything, which means lively places, an amazing view you'll want to scream at, convenient clubs, bars, and gaming zones, and of course, the mouthwatering food from the top cafes and stalls, with a group of energetic smiles to make your day.
But remember, Pakistan is known as the driest country because alcohol is illegal here, but still few clubs are there; most of them are private, but leading hotels operate few. You can make your nightlife exciting by Camping, watching movies, going to festivals and concerts, and going out to eat with your beloved partner.
Take a look at these top nightlife options. Some of them are so secretive that not even Google uncovered anything about them.!!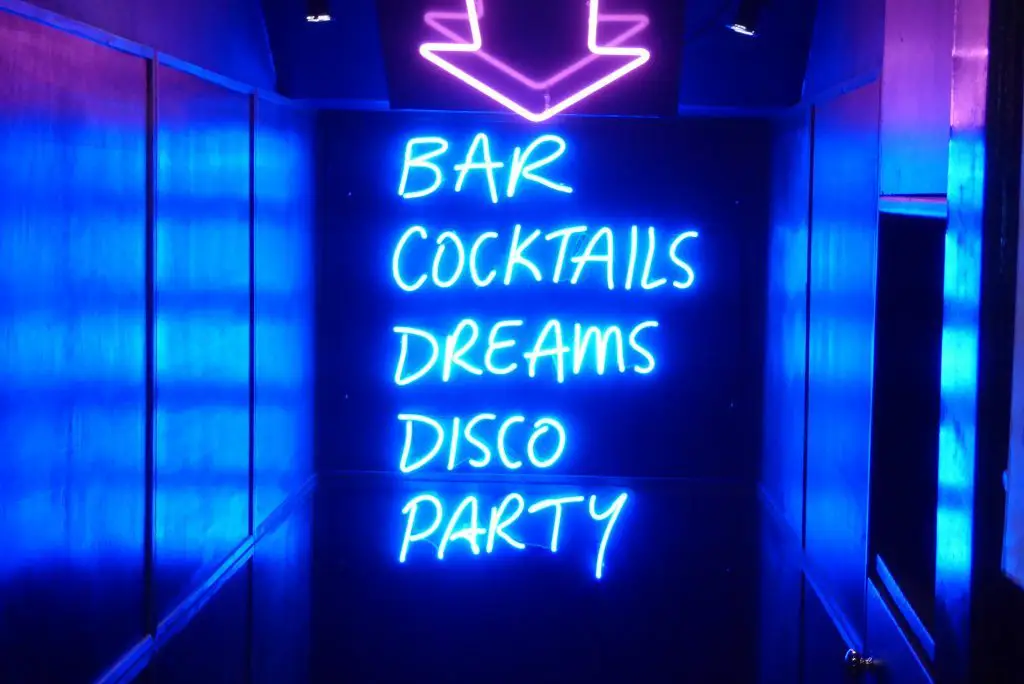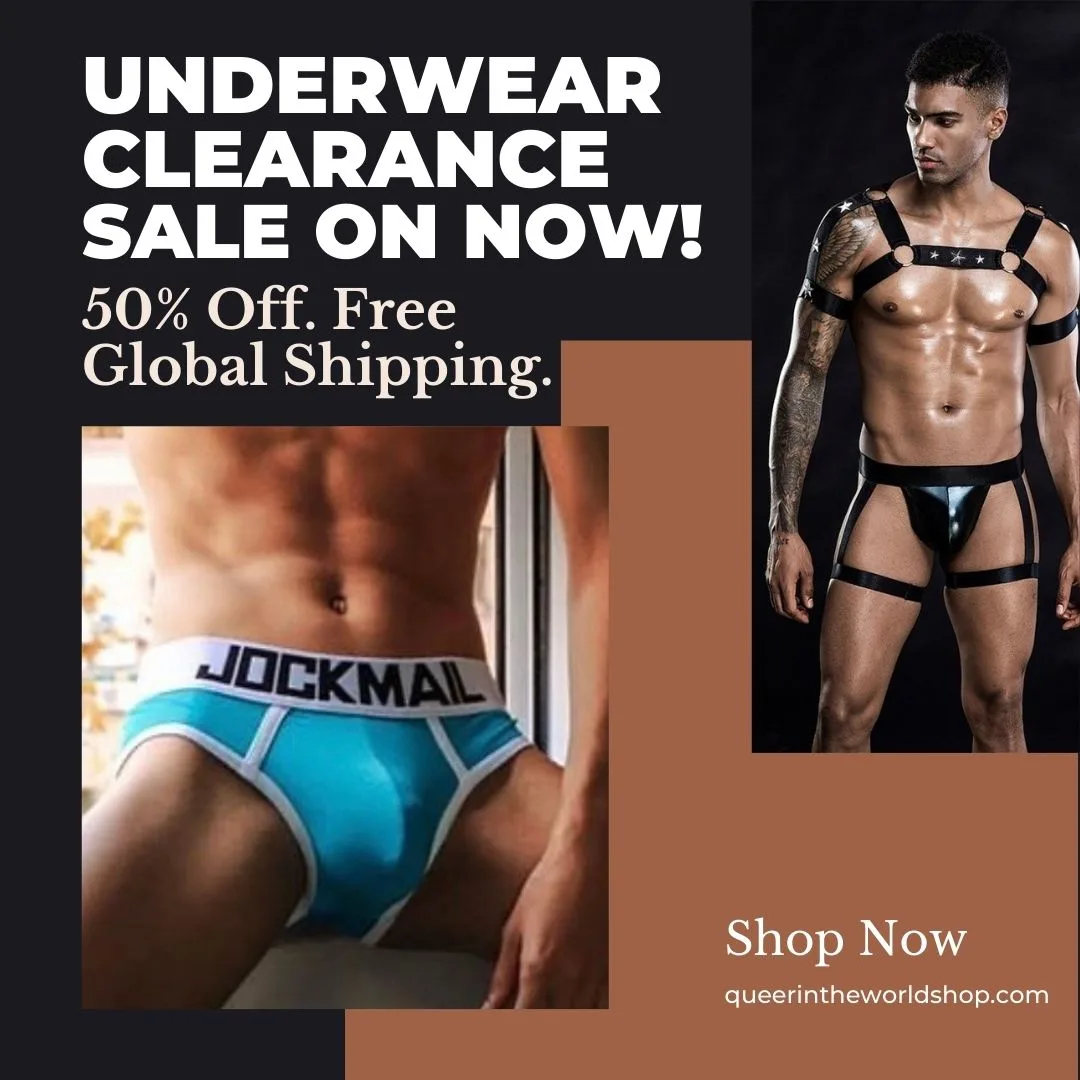 Previously known as Muddy's, also "The Basement," is a section of the Marriott Islamabad. You can experience the modern side of Islamabad's nightlife here. Elite males and females of all classes may be seen dancing and mingling here.
Since you hardly ever encounter loners there, you should go with your own significant other. If you're fortunate, you might come across someone who will keep you company on the floor. It also features "theme dressing" to make it more enjoyable and lively.
Plus, the point is that as a non-Muslim and a foreign passport holder, You might be able to purchase alcohol legally here, but there are bothersome restrictions. For example, the price of alcohol is 20% higher than the normal price, and you'd need to make a reservation at the hotel to enter.
In a gentlemen's club, you'll have the opportunity to get in the dark, enjoy social gatherings, and participate in entertainment. This club, located in the F11 sector, has a wonderful high-energy atmosphere with a friendly crowd of queers so that you could smash your toes on the bopping dance floor.
But one thing, the club is for members only; you would need to ask the wealthiest Pakistani you meet or the party girl to get you an invite if you want to attend this sort of private event. There is no third category.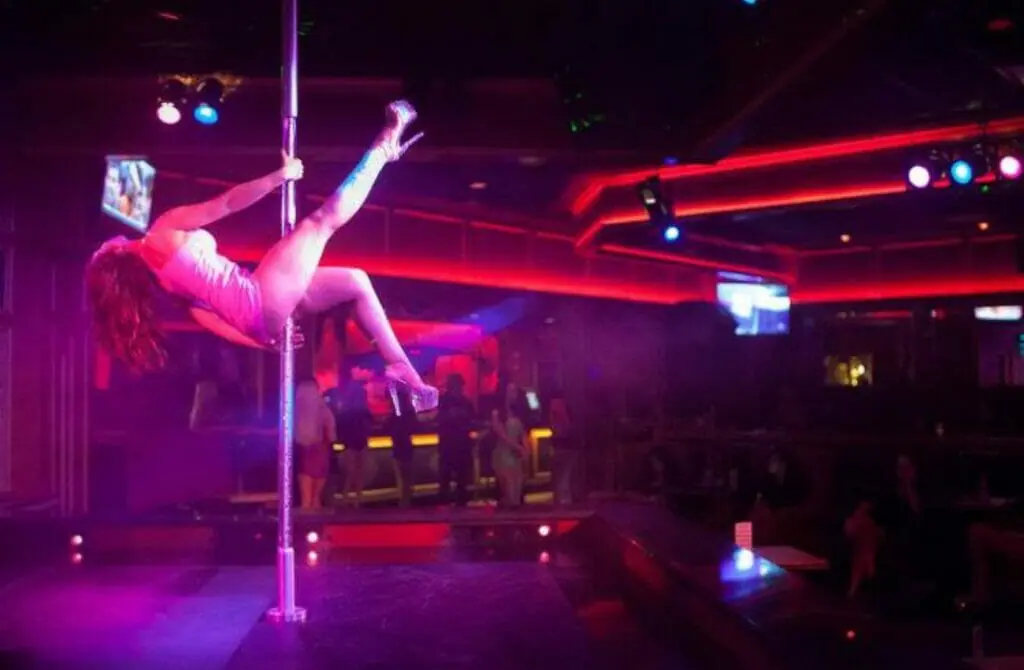 UN Club
(Temporarily or permanently closed. If you know something, please suggest an edit.)
Believe it, finding alcohol is not difficult here if you are a member of the global community, and the one option is UN Club, which is situated in Sector F-6 on Hill Road, close to a supermarket, in the Diplomatic Enclave.
You can indulge in unlimited drinking here! The bar has an Irish theme, a nice new pool table, and a gym that can also be used as a dance floor, and a pool table. In essence, it is what you are seeking.
Before you arrive, check the website because they are also offering a dress code that may vary depending on the theme – Friday is international night, so dress up accordingly.
This is yet another nightclub with a bustling crowd and a full music system. Since people here enjoy themselves every weekend behind high walls and away from the praying eyes, they are quite admired in the ex-pat community. Hard drugs, party drugs, mixed dancing, booze, music, and alternative types of physical contact are all present at this undercover gathering.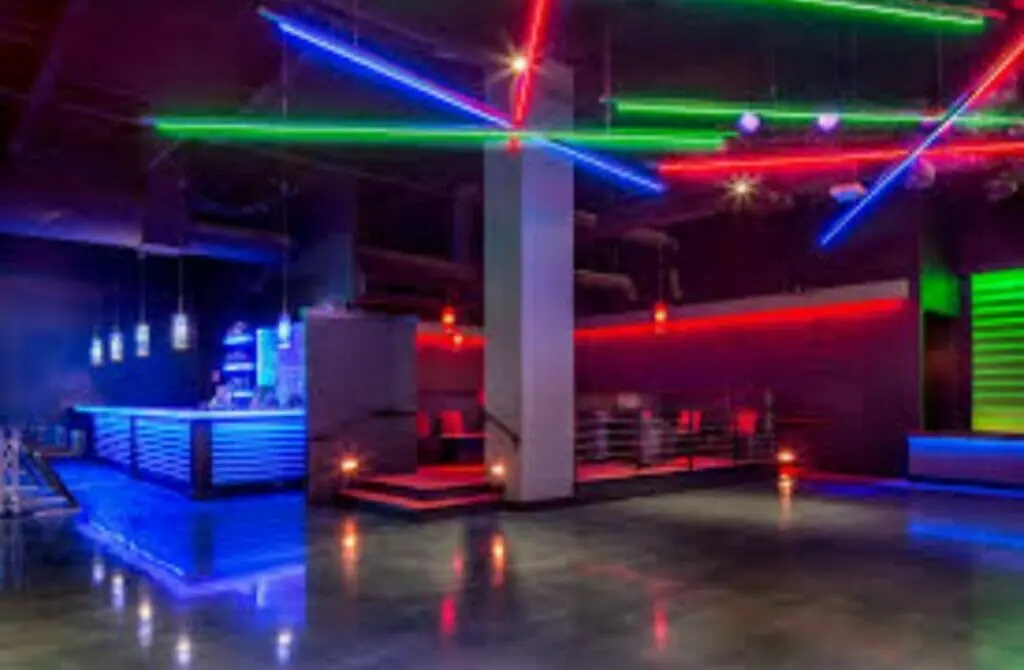 For tourists looking to buy gifts and souvenirs in Pakistan, shopping malls and centers such as Safa Gold Mall F-7 are heavenly nightlife which is much more than a place of shopping. The wildest souls of the city roam at this mall.
Almost every major fashion brand in the world has its branch there, and dining options are an essential component of the whole shopping experience. Because of this, Mall has gone above and beyond to deliver the best culinary experiences all around the world.
Just remember to barter the price. The shopkeeper initially tells you that the price of the souvenir item is half of what it costs. Wink!
Margalla Hills
You can take a trip up Margalla Hill to find wonderful camping locations to unwind and enjoy your whole night, particularly at Shah Allah Ditta Caves and Laosar Bauli on top of it. The Margalla Hills are secure, and several quiet nooks up there allow you great views of both Rawalpindi and Islamabad at once, as well as the distant Khanpur Dam. To capture the stunning sights, try to arrive there 30 minutes before sunset.
Pro-tip is you should pack your camping supplies the night before, especially your tent and a burner for making coffee. The only issue with this plan is that there isn't any water running beside you, so you'd have to carry your own 5 liters of bottled water, which you can easily acquire from any convenience store in Islamabad, to the top.
Although Talhar Hamlet in the Margalla Range is a good site to sleep overnight, it does not have the same picturesque vistas as Shah Allah Ditta Caves. You would need to take a bypass from a turning near Monal to reach Talhar.
Driving up to the Pir Sohawa and Monal areas is not the best choice because you would have to make a beeline to climb to the summit while dodging restaurant patrons and other tourists.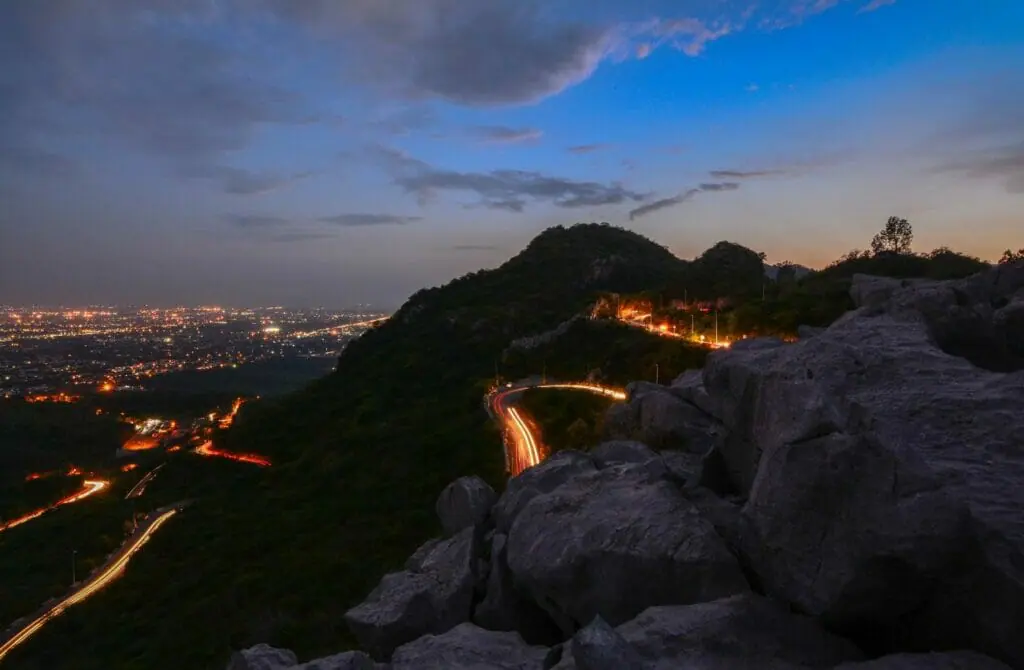 Talking Fish
(Temporarily or permanently closed. If you know something, please suggest an edit.)
Consider Talkingfish as your pickup cafe, as it is the best choice for all foreigners. It will give you a wonderful place to relax on the weekends or on special occasions!
It has a lovely garden area where you can enjoy coffee or sheesha; it provides a nice bar with excellent coffee and lattes and many posters and CDs that give you the impression that you've just left a pub in London!
One of the few locations where one can go out and have fun at night. The food is tasty, and a live DJ will spin tunes. On Fridays and Saturdays, the dance floor is open; security is strict, so don't be alarmed that it can't be done. Also, there is an age restriction as no one under 21 may enter.
Cinemas in Islamabad are well renowned for their affordable prices and their handy location, but Cine Gold Bahria, located in Bahria Town Phase 4, is worth a visit.
It is valuable to visit here to see a movie rather frequently because there are on-time show screenings, comfy seats, and adequate legroom. Despite being tasty, the main drawback is the cost of the food and drink options available at the counters. Discover what it has to offer you by paying a visit.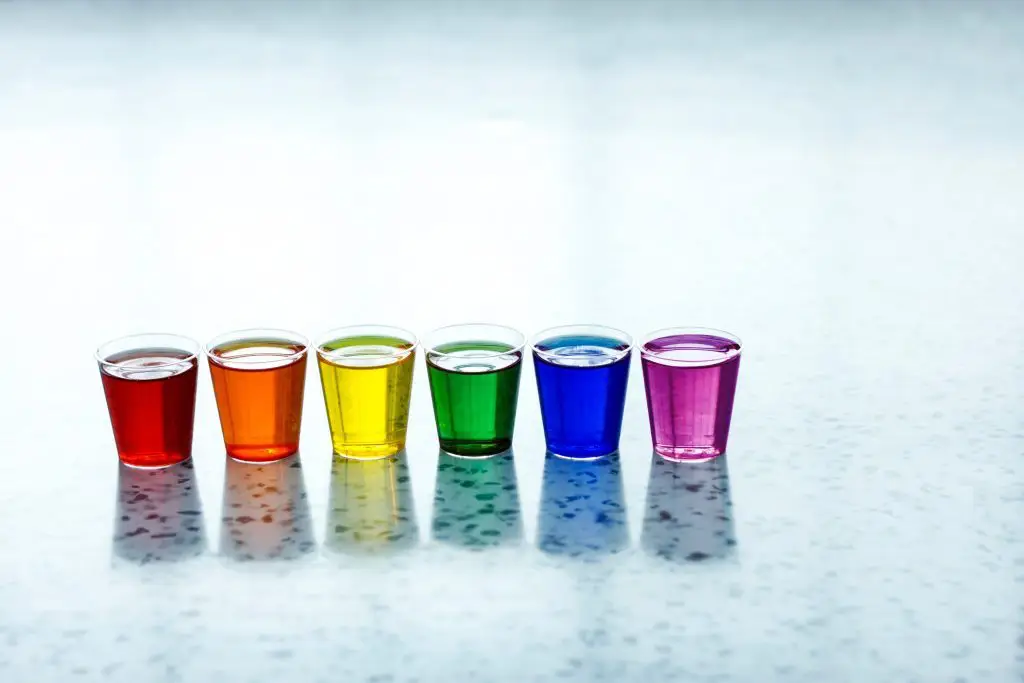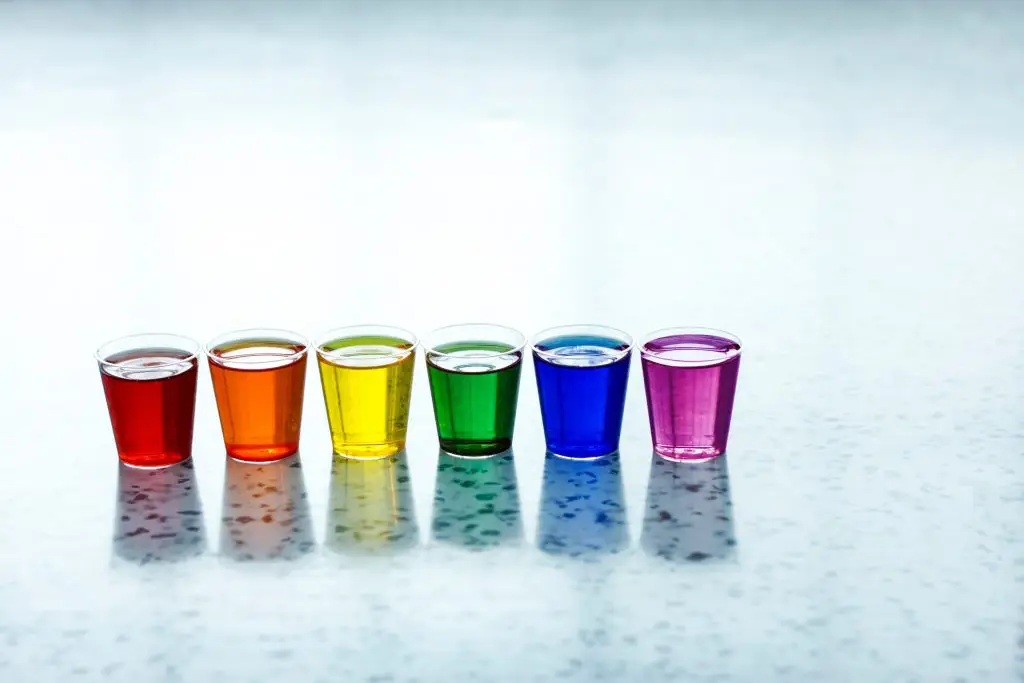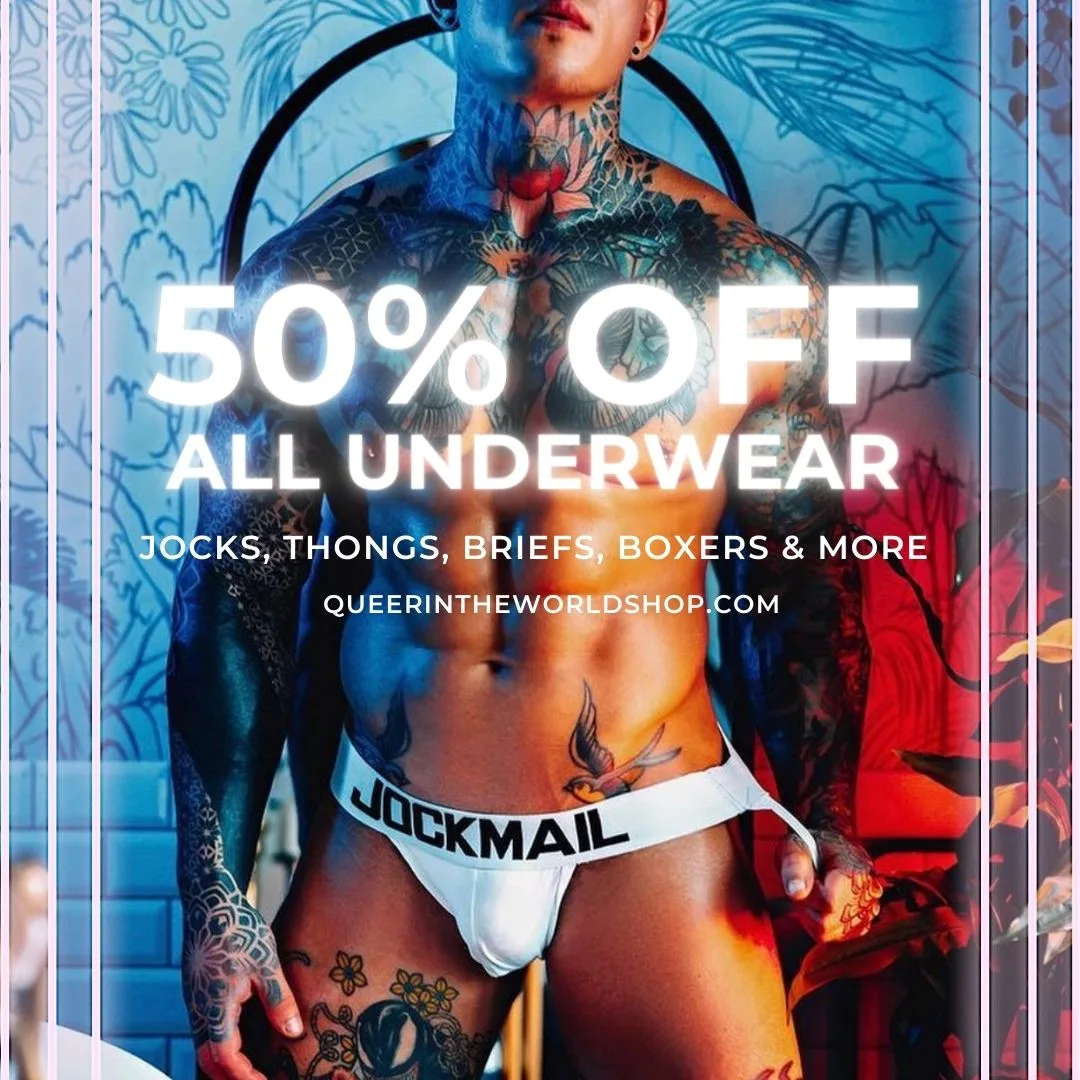 Gay Map Of Islamabad
Finding it hard to envisage where everything is in Islamabad? Hopefully, this queer-centric map helps where we have marked all the bars, clubs, parties, hotels, saunas, massages, and more will help you stay in the spot best suited to you!