Welcome to Halifax, a city on the sea that captivates your senses with its unparalleled beauty. Nestled on the east coast of Canada and the capital city of Nova Scotia is truly a hidden gem of North America.
The beauty of this city is exceptional, with its rugged coastline, charming lighthouses, and colorful houses dotting the hillsides. The city is full of character, with a rich history and culture evident in its architecture and landmarks.
Halifax is also a haven for LGBTQ+ couples. Its progressive attitude and accepting culture make it a welcoming destination for all. The city boasts a lively gay scene, complete with bars, clubs, and events throughout the year. From the lively downtown core to the trendy North End, there are plenty of places to explore and enjoy.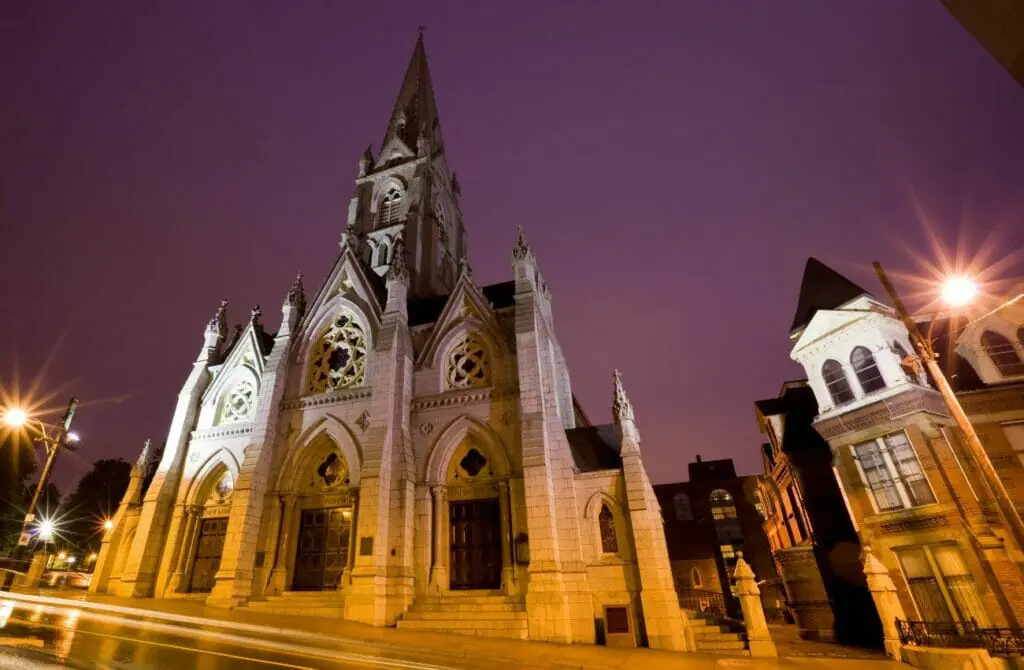 The food scene in Halifax is also not to be missed. With its location on the coast, the city boasts an incredible seafood scene that is sure to satisfy even the most discerning palate. From lobster rolls to fresh oysters, there is no lack of scrumptious options.
In short, Halifax is a city that truly has it all. So pack your bags, book your tickets, and get ready to fall in love with Halifax!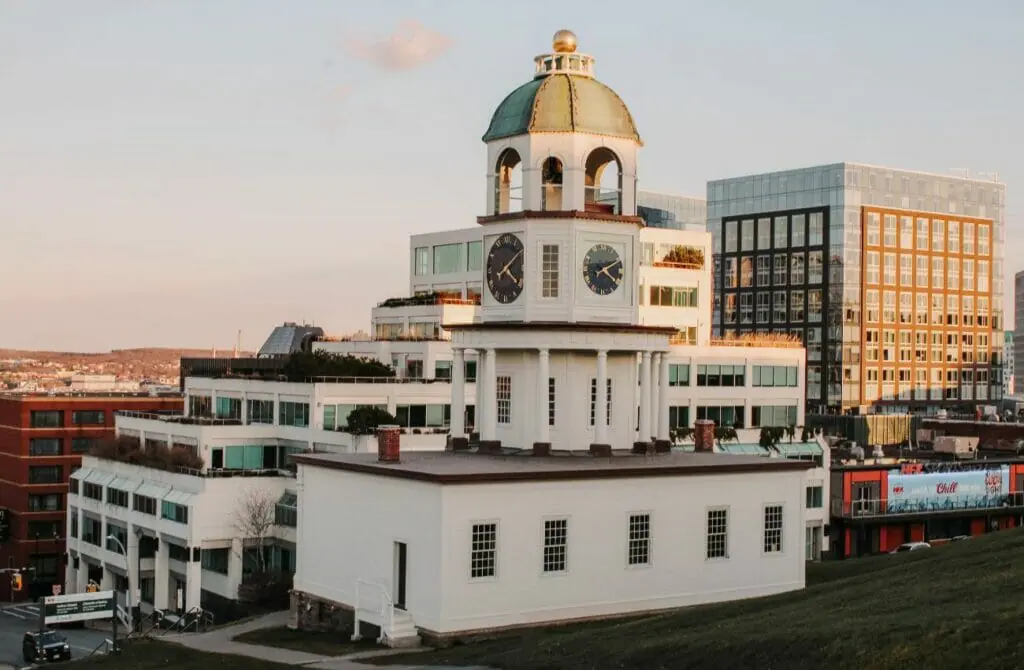 Attractions in Gay Halifax, Canada
As a new visitor to Gay Halifax, there are plenty of things to see and do, regardless of your sexual orientation. One of the best ways to experience any new city is to visit some of its most iconic landmarks and attractions, including historical monuments, museums, and art galleries.
We also love gazing at architecture up close, exploring parks and gardens, sampling the local cuisine, visiting local markets, and attending cultural events such as festivals, concerts and shows.
Even as the out-and-proud queer we are, we still love to explore the city and its culture in the same way as everyone else. Doing so allows us to learn more about the city and its people and better understand the local culture. As such, these are our favorite must-see attractions in Halifax.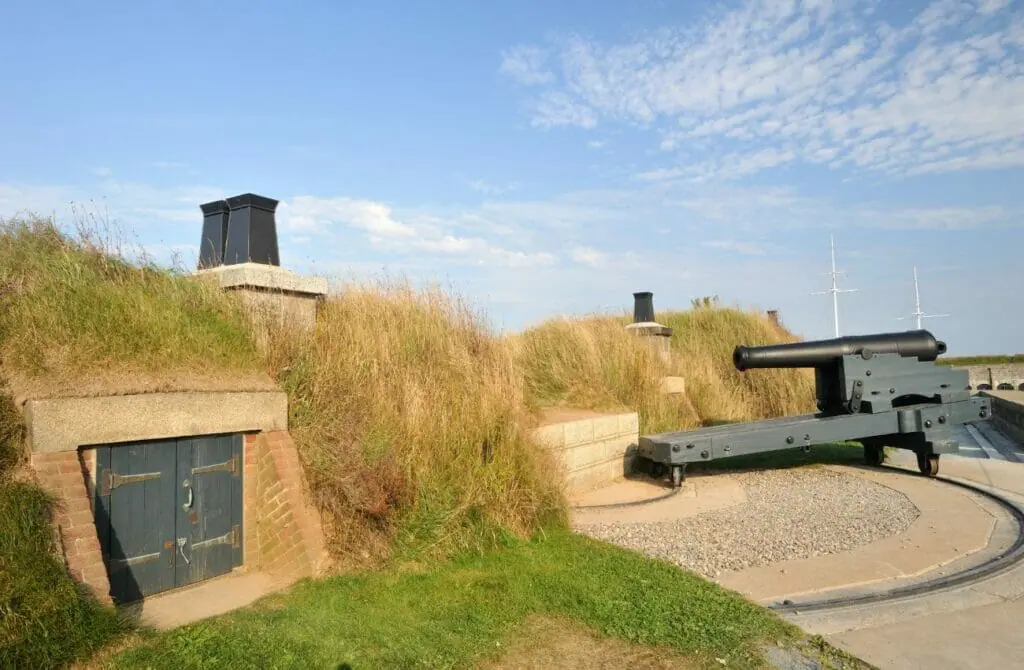 Love is in the air at Halifax Public Gardens, where the scent of blooming flowers and the gentle sound of fountains set the mood for a truly enchanting date. Stroll hand-in-hand through this idyllic park, taking in the gardens' stunning colors and textures and basking in this urban oasis's serenity.
The Halifax Public Gardens, which has been open to the public since the late 1800s, when Canada attained confederation, is one of North America's oldest Victorian gardens.
When there is live music, it is the finest time to visit the Public Gardens. This is normally on Sunday at two o'clock in the afternoon throughout the summer.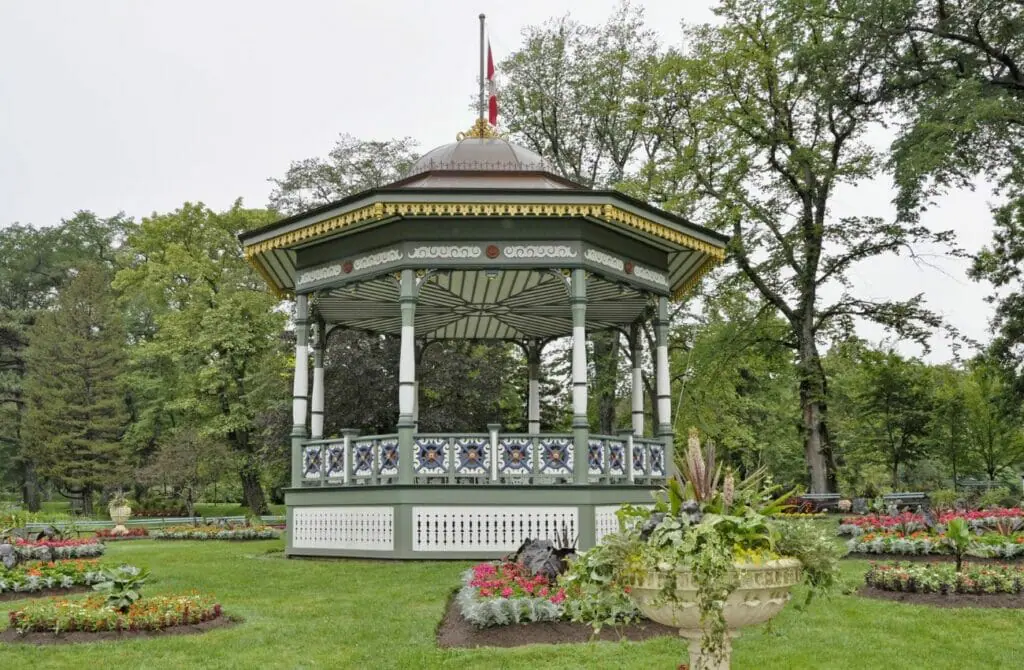 The heart of Halifax beats at its harbor, a historic port that has been drawing visitors for centuries. With its spectacular views of the Atlantic Ocean and lively waterfront promenade, Halifax Harbour is a must-visit destination for anyone looking to experience the best of this vibrant city.
Halifax Harbour is famous for its bustling waterfront and historic ships, but the best way to experience the beauty of this iconic destination is from the water itself. Set sail aboard a luxury yacht, and explore the scenic coastlines, hidden coves, and charming fishing villages that line the harbor. It's the ultimate adventure for anyone seeking excitement and romance on the high seas.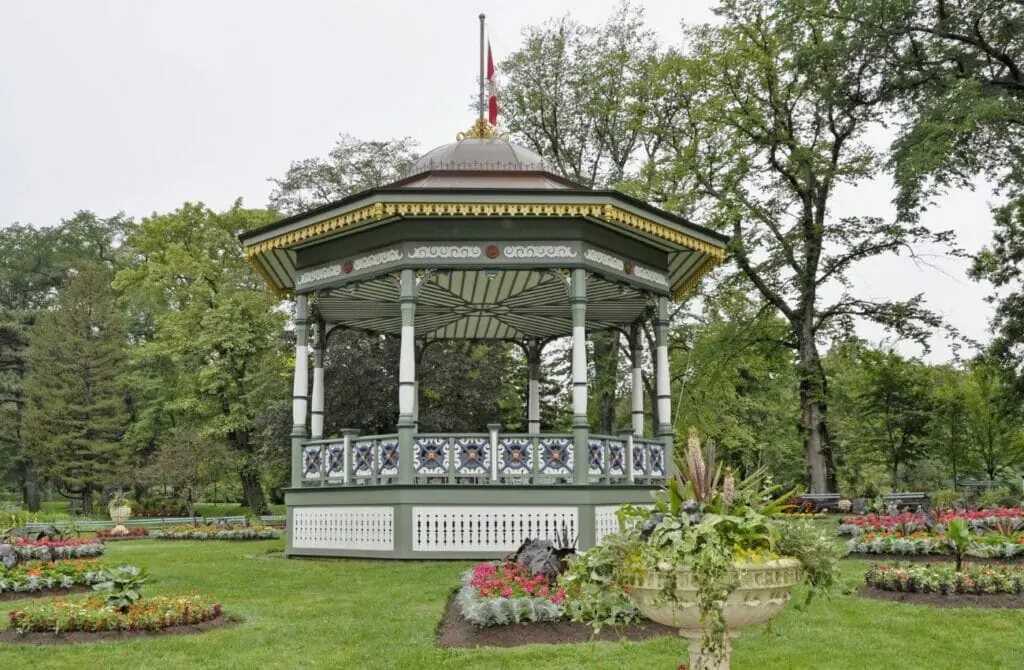 Adventure, excitement, and a touch of history – this waterfront has it all. The Halifax Waterfront is a location of endless opportunities, with exciting adventures waiting around every corner. This waterfront attraction provides something for everyone, whether you want to go for a leisurely walk or an adrenaline-fueled jet ski trip.
This dynamic region is a source of innovation and inspiration, with its busy markets, art galleries, and live music scene.
Furthermore, the Halifax waterfront is home to some of the city's biggest events, including the International Busker Festival, the Halifax Jazz Festival, Canada Day, and Natal Day celebrations.
Ever wonder where the infamous Titanic survivors and victims went? At the coast of Halifax, the base for ship searching and recovering bodies was set as it was one of the closest seaports from where the tragic tale of Titanic ended.
This is why the Fairview Lawn Cemetry in Halifax is known as the final resting place of many victims of the horrifying Titanic disaster, including some of the wealthiest and most prominent passengers on the ship whose graves are arranged in the shape of a ship's hull. The infamous Jack (Joseph) Dawson was also laid to rest here.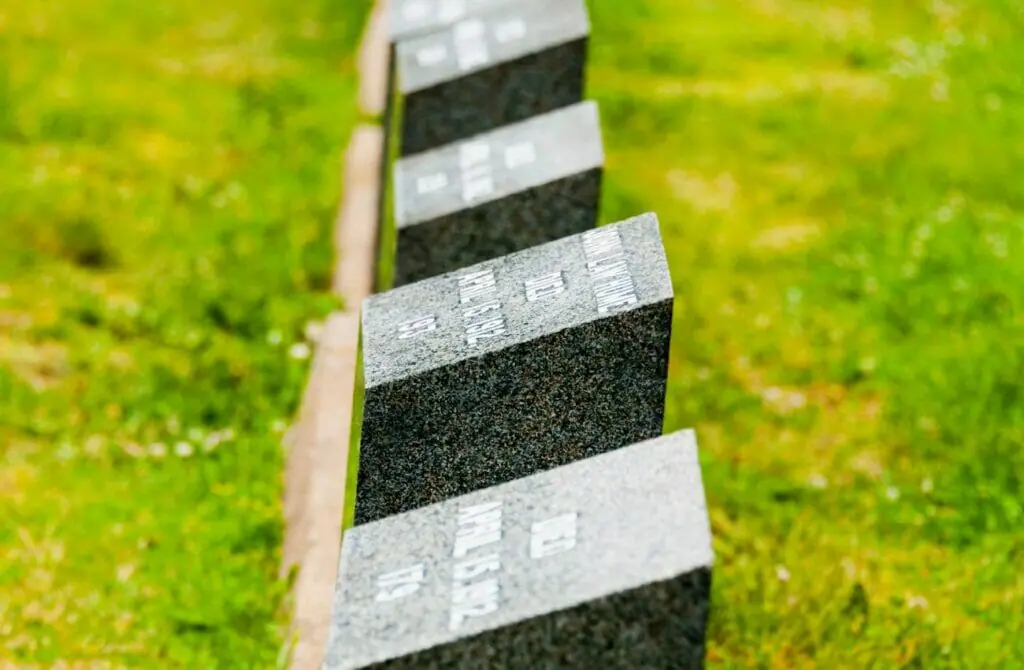 Maritime Museum of the Atlantic
Embark on a journey through the rich maritime history of Atlantic Canada at the Maritime Museum of the Atlantic. The Maritime Museum of the Atlantic overlooks Halifax harbor and showcases a fascinating collection of maritime history artifacts, including model ships, photographs, and curiosities.
One of its most popular exhibits is centered around the Titanic disaster and Halifax's crucial role as the port of refuge for survivors.
The museum also features exhibits on sea life, historic vessels, small craft boatbuilding, World War Convoys, and the transition from the Days of Sail to the Age of Steam.
Moreover, visitors can immerse themselves in interactive experiences, art programs, and live performances, making it an engaging and dynamic destination. The museum commemorates events like the Halifax Explosion of 1917, which wrought devastation upon the city.
Perched on the edge of the Atlantic Ocean, Peggy's Cove Lighthouse is a magical and iconic landmark that should be at the top of every couple's travel bucket list. From its picturesque fishing village setting to its rugged coastline and stunning ocean views, this historic lighthouse offers the perfect escape from the stresses of daily life.
Whether you're celebrating a special occasion or simply seeking a romantic getaway, the Lighthouse has it all: charming local shops, galleries, and restaurants, scenic drives, and unforgettable sunsets.
Look out for a U-Cook-Lobster van as you drive up the road to the lighthouse and try the lip-smacking lobster roll, famous among locals and visitors alike.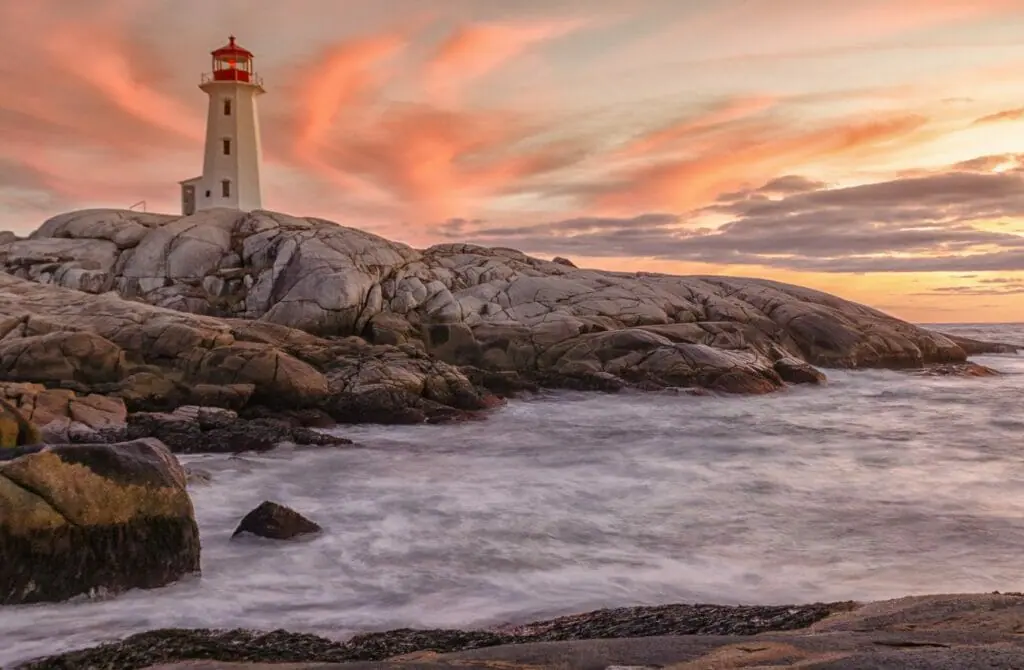 Halifax Seaport Farmer's Market
Looking for an unforgettable culinary experience in Halifax? The Halifax Seaport Farmers' Market is a thriving cultural hub highlighting the finest of Nova Scotia's local vegetables, crafts, and culture. Located in the center of Halifax's historic waterfront, this market has been a favorite destination for locals and visitors since 1750.
It is a must-see site for anybody looking for an authentic experience of Halifax's rich cultural history, thanks to its various offers, lively atmosphere, and commitment to supporting local companies. This historic marketplace has something for everyone, from fresh seafood and seasonal produce to handcrafted crafts and one-of-a-kind souvenirs.
Halifax Citadel National Historic Site
Are you ready for an immersive journey into Canada's rich history? Look no further than the Halifax Citadel National Historic Site. This iconic fortress in the heart of Halifax has stood as a symbol of British military strength for over 250 years.
Step inside the walls of this impressive citadel and experience firsthand the life of a 19th-century soldier. From the Noon Gun's daily firing to the guard ceremony's changing, every corner of the Citadel offers a unique glimpse into the past.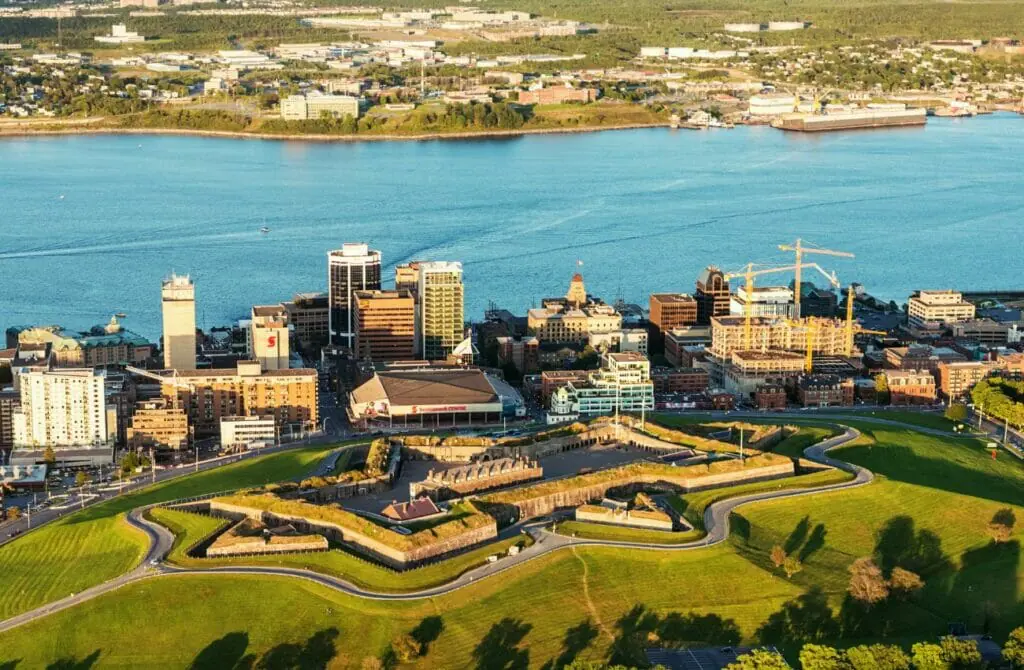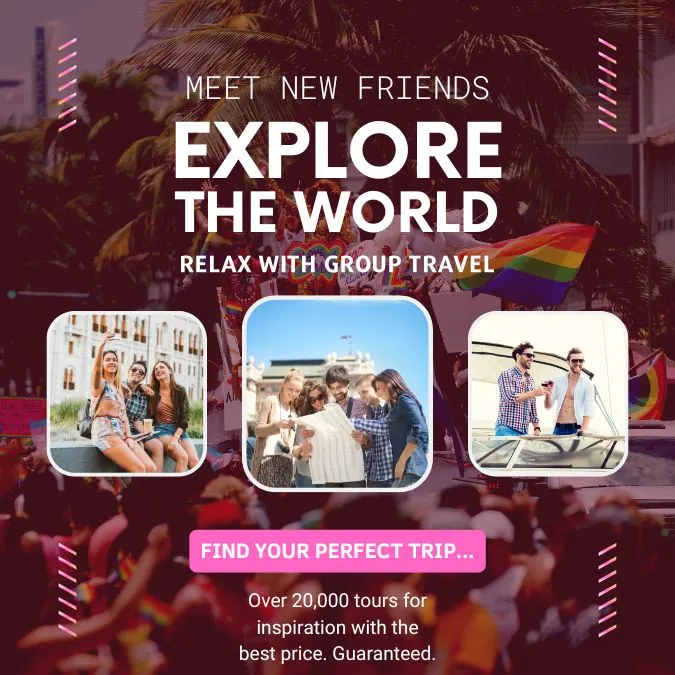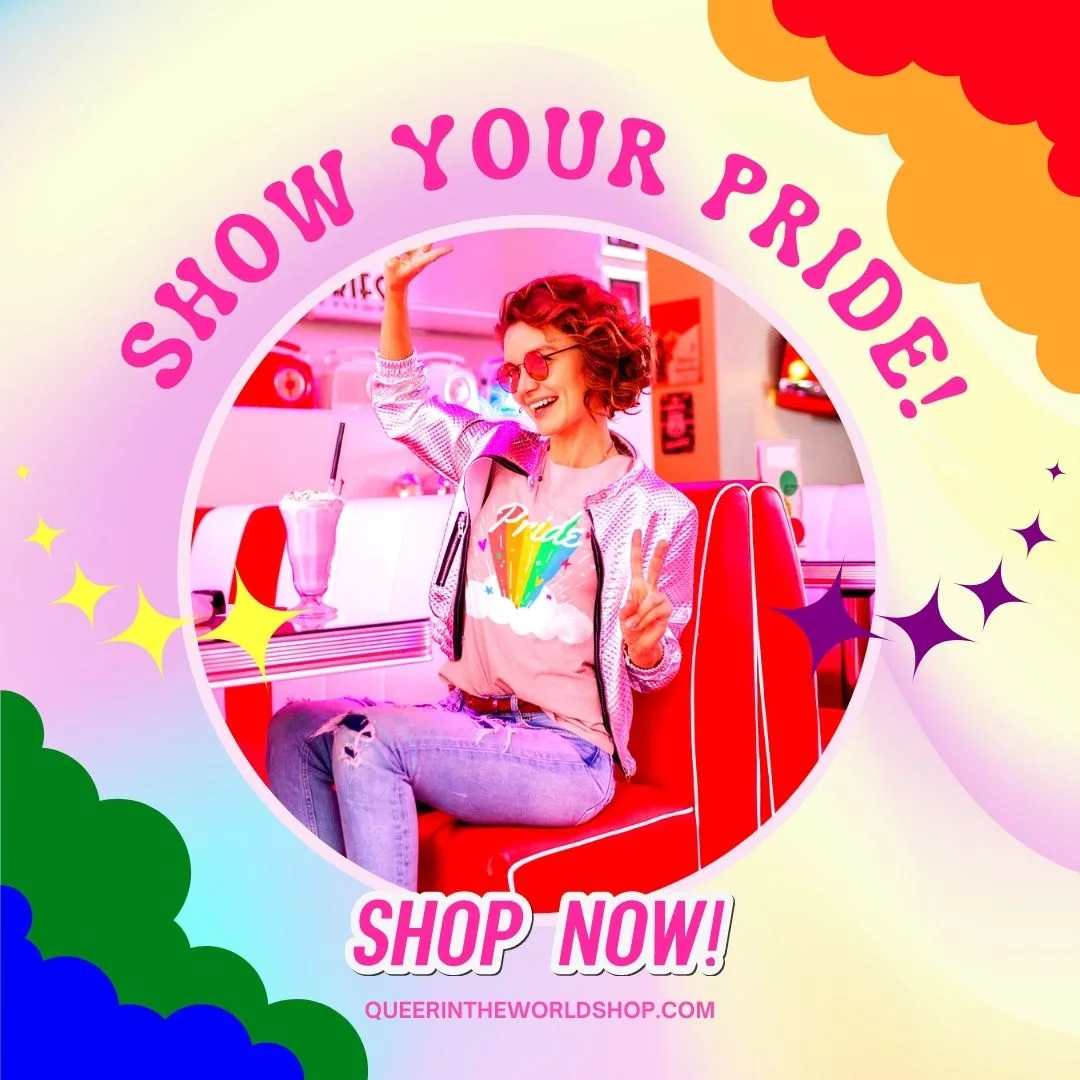 Gay-Friendly and Gay Hotels in Halifax, Canada
Being gay-friendly accommodation means that the establishment is welcoming and inclusive to guests who identify as LGBTQ+. This can include, but is not limited to, having policies and practices in place that demonstrate a commitment to creating a safe and inclusive environment for LGBTQ+ guests, such as non-discrimination policies, and providing support and resources for LGBTQ+ travelers.
Some gay-friendly accommodations may also provide amenities specifically catering to the LGBTQ+ community, such as rainbow flags or literature about local LGBTQ+ events or resources. Furthermore, gay-friendly accommodations may be located in an area known for being LGBTQ+ friendly.
While Halifax does not have any specifically gay hotels or resorts, these are the most fabulous and pro-actively gay-friendly hotels in Halifax. There are also hundreds more hotel and hostel options in Halifax if none of these suit your desired budget, facilities or area – but these are the best hotels according to other gay travelers and us.
Whatever your needs are, Halifax has you covered.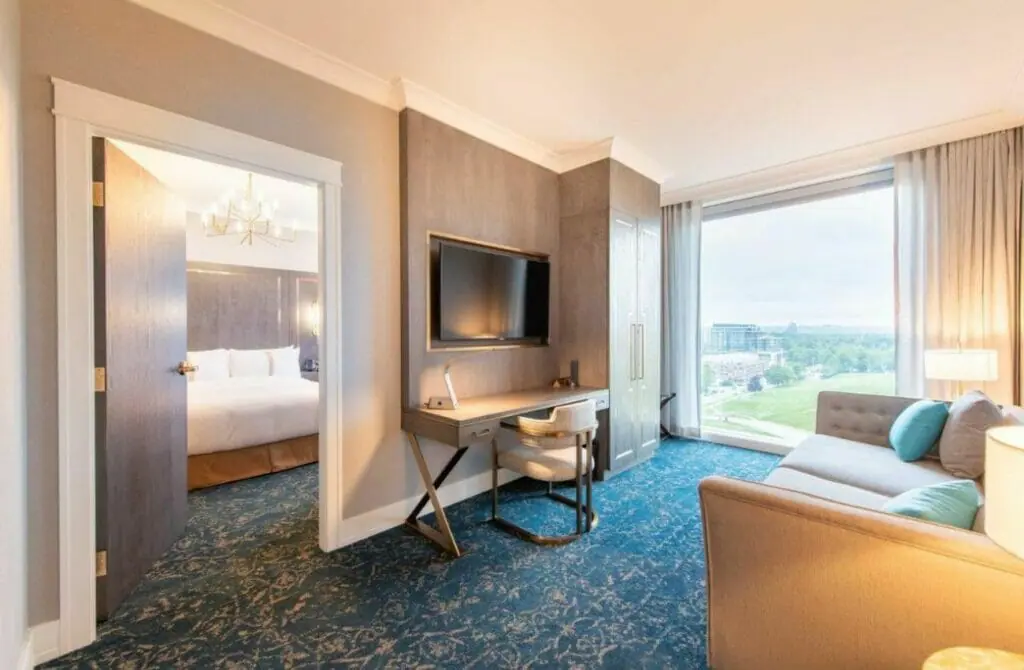 Sutton Place Hotel Halifax ☆☆☆☆☆
Looking for a truly exceptional vacation experience in Halifax? Then you won't miss out on the Sutton Place Hotel Halifax, where sophistication and comfort blend seamlessly to create a truly luxurious stay. From breathtaking views to indulgent spa treatments, this hotel offers everything you need for a truly unforgettable getaway.
The added benefits are the floor-to-ceiling windows offering spectacular harbor views and the overall sexy vibes of the hotel.
So why not treat yourself to the very best?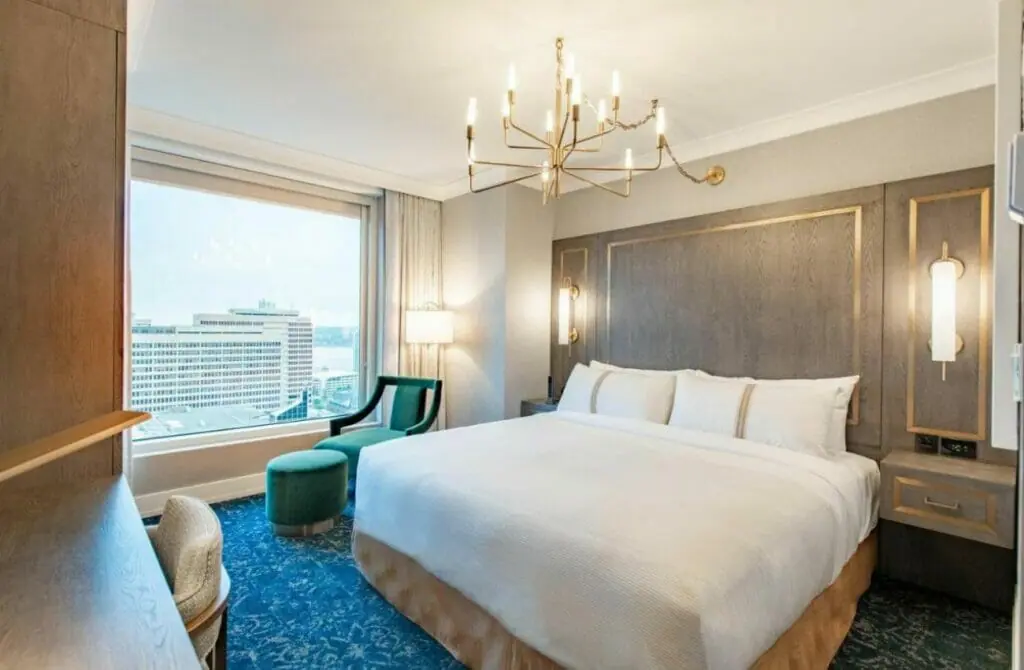 Muir Autograph Collection ☆☆☆☆
With its sophisticated ambiance, stunning views, and unparalleled amenities, the Muir Autograph Collection is the ultimate destination for a romantic escape. Let the stresses of everyday life melt away as you indulge in the finer things and fall in love all over again. Moreover, this eco-friendly hotel is committed to sustainability and offers a guilt-free way to enjoy your stay.
However, the most luxurious highlight of the hotel is the 36-foot Morris yacht which allows the guest to experience the beauty of Halifax's coast.
The Hollis Halifax – a DoubleTree Suites by Hilton Hotel ☆☆☆☆
Relax in the indoor hot tub and let the bubbles work their magic at the Hollis. With its commitment to personalized service and attention to detail, this hotel is the perfect choice for visitors seeking a truly exceptional hotel experience.
From the warm DoubleTree chocolate chip cookie at check-in to the expertly crafted cocktails at the bar, every moment spent here is designed to make you feel special and cared for. Furthermore, its strategic location keeps it in excellent proximity for sightseeing, dining, recreation, and getting around in general.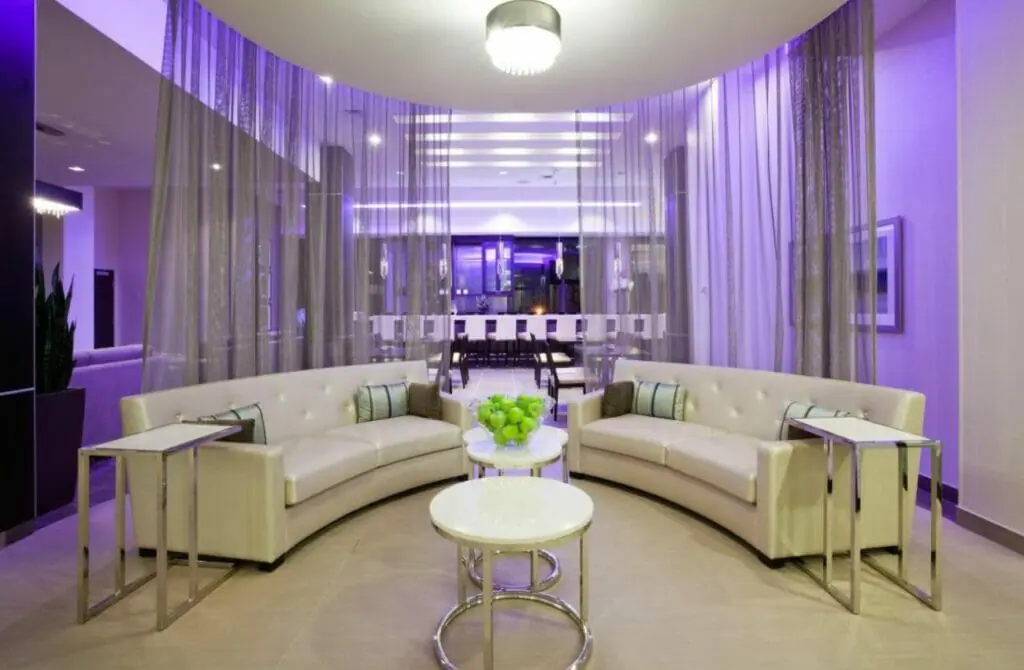 The Inn at Fisherman's Cove ☆☆☆☆
Seeking a good night's rest without paying a premium price? Or perhaps you are looking for a simple and practical accommodation that offers excellent value for the price. In these cases, This inn is your stop. From sumptuous breakfasts to personalized concierge services, the inn offers the ultimate pampering for its guests.
Moreover, this bed and breakfast offers warm rooms with ocean views and a dockside terrace, perfect for romantic dates in the inn's comfort.
Style, comfort, and romantic vibes – the Barrington Hotel is the perfect fusion of all three. This sophisticated property boasts lavish accommodations, a relaxing spa, and a range of amenities designed for couples.
Whether you're planning a weekend getaway or a longer stay at the stunning Halifax, The Barrington Hotel is the ideal setting for a romantic retreat and will ensure that you create countless memories with your partner. Oh, while there, don't forget to try the reasonably priced and delicious delicacies at the Tempo restaurant, situated within the hotel.
Holiday Inn Express & Suites Halifax – Bedford, an IHG Hotel ☆☆☆
The next gay-friendly hotel on our certified list exudes an ambiance of refined elegance that envelops you as soon as you enter the doors. Holiday Inn Express & Suites Halifax – Bedford is a hotel part of the IHG (InterContinental Hotels Group) brand. It is located in the suburb of Bedford, about 15 minutes from downtown Halifax, Nova Scotia, Canada.
The hotel offers a variety of rooms and suites, including standard rooms with one or two beds and larger suites with separate living areas and kitchenettes. All rooms have free Wi-Fi, flat-screen TVs, mini-fridges, and microwaves.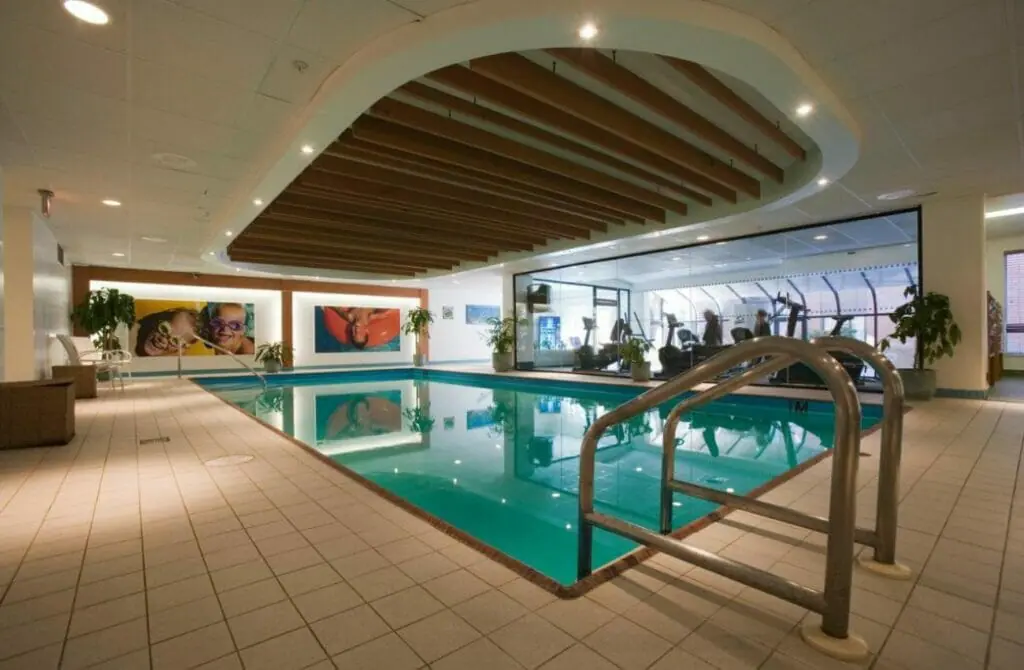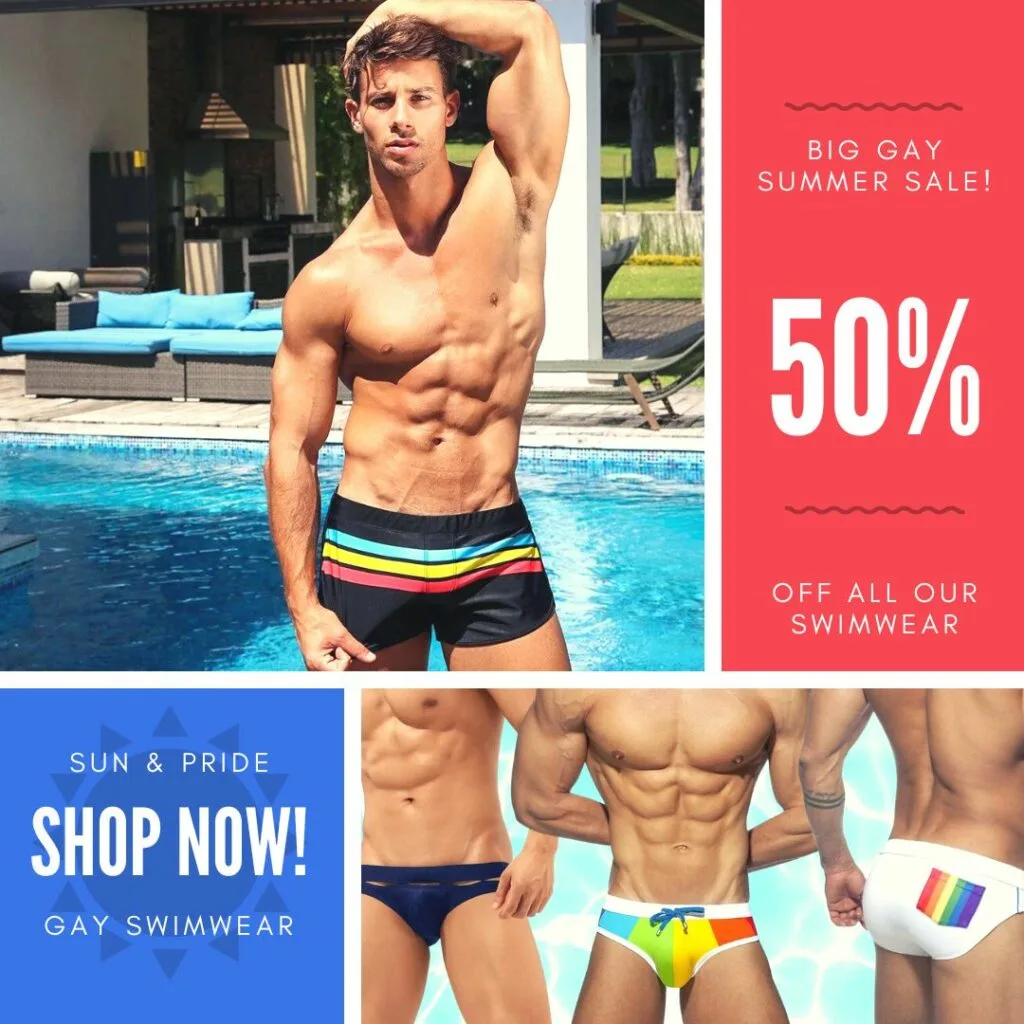 Homewood Suites by Hilton Halifax-Downtown ☆☆☆
Being Eco-certified, the hotel's commitment to sustainability is evident in every aspect of its design and operations, ensuring that your stay is both luxurious and environmentally responsible.
From the moment you step into the Homewood Suites by Hilton Halifax-Downtown, you'll be transported to a world of comfort and luxury. With its sleek and sophisticated design, exceptional amenities and attentive staff, this hotel offers the perfect setting for a romantic getaway.
Whether you're looking for a cozy night in or a day of adventure in the city, this hotel has everything you need for an unforgettable stay.
Residence Inn by Marriott Halifax Downtown ☆☆☆
Tucked in between the gay nightlife and some of the most remarkable sights of the city, this 3-star place is a valued hotel that doesn't skimp on quality or comfort. Although the music gets loud enough on the weekends to be heard in the rooms, the rest of the services and amenities are top-notch.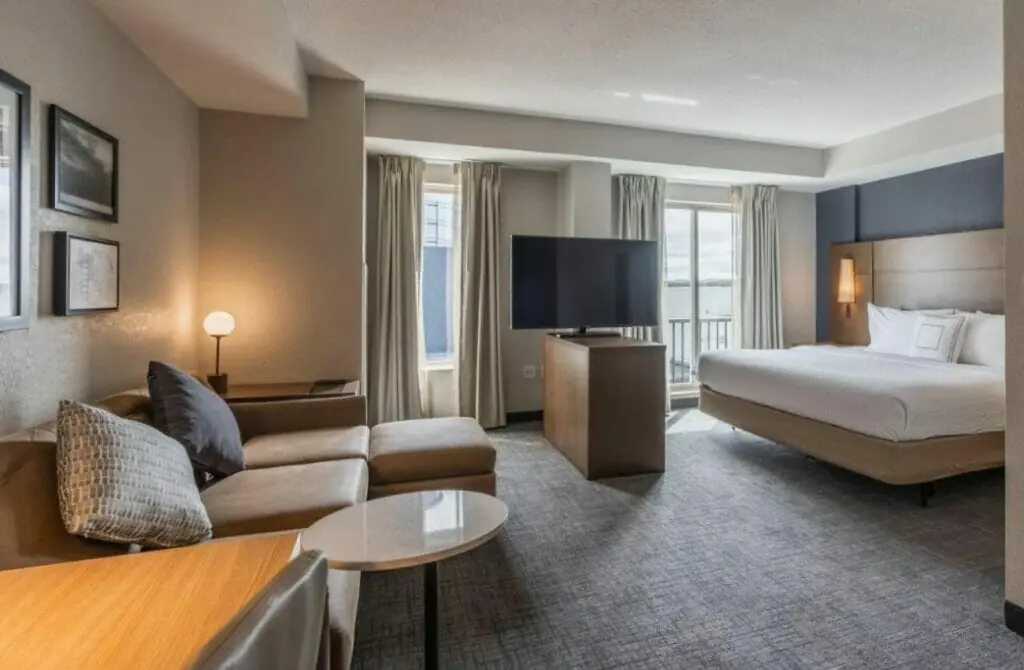 Gay Nightlife in Halifax, Canada
Halifax has an excellent LGBT community for a city of its size. While traveling to LGBTQ Halifax, you should be aware that a few neighborhoods are close to all the lovely queer occurrences, allowing you to pull your moving truck up to your new property in a gay-friendly area or part of town.
Let's start with these best gay and LGBT-friendly Halifax areas to find your ideal new home. Each has its unique flavor, so if you're a queer person looking for a friendly neighborhood with amenities you'll love, start here. Now let's examine the little brilliantly gay nightlife and discuss them where you might feel most comfortable.
Exploring the gay and gay-friendly nightlife in a new city can be one of the most exciting and rewarding experiences while traveling – and Gay Halifax is no exception. Not only will you have the opportunity to meet new people and make friends, but you'll also get a taste of the local culture and learn more about the city's LGBTQ+ community.
Going out and experiencing the queer and queer-friendly nightlife in a new city can also be a great way to break out of your comfort zone and try new things. Whether it's dancing the night away at a gay club or mingling with locals at a gay-friendly bar, you'll have the chance to make memories and create lasting connections.
So, don't be afraid to step out of your comfort zone and explore the gay and gay-friendly nightlife in Halifax. You'll be glad you did!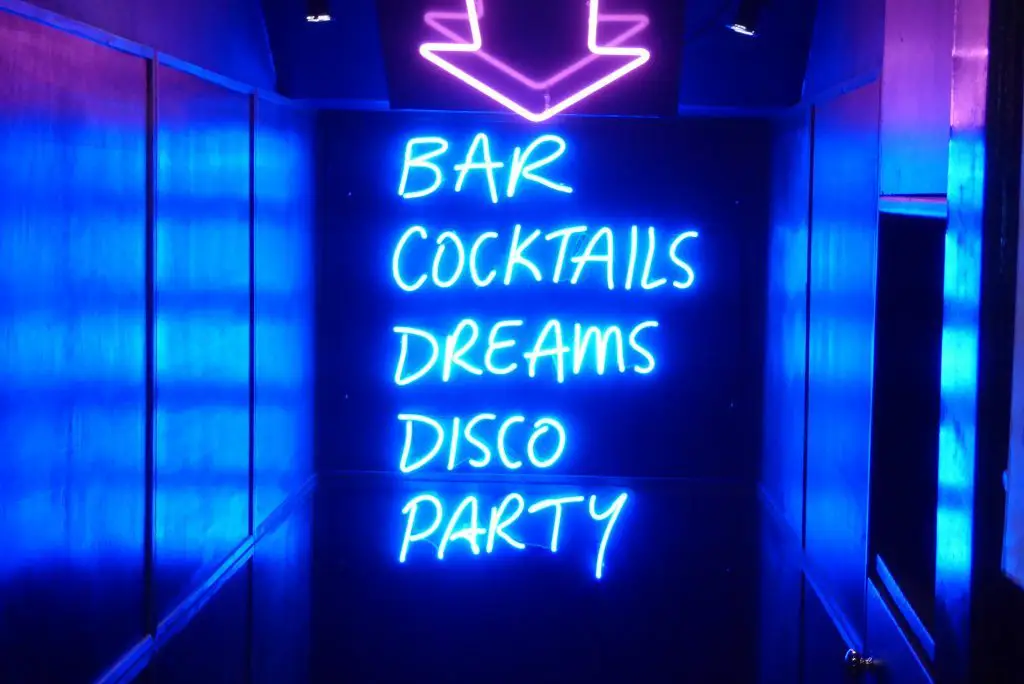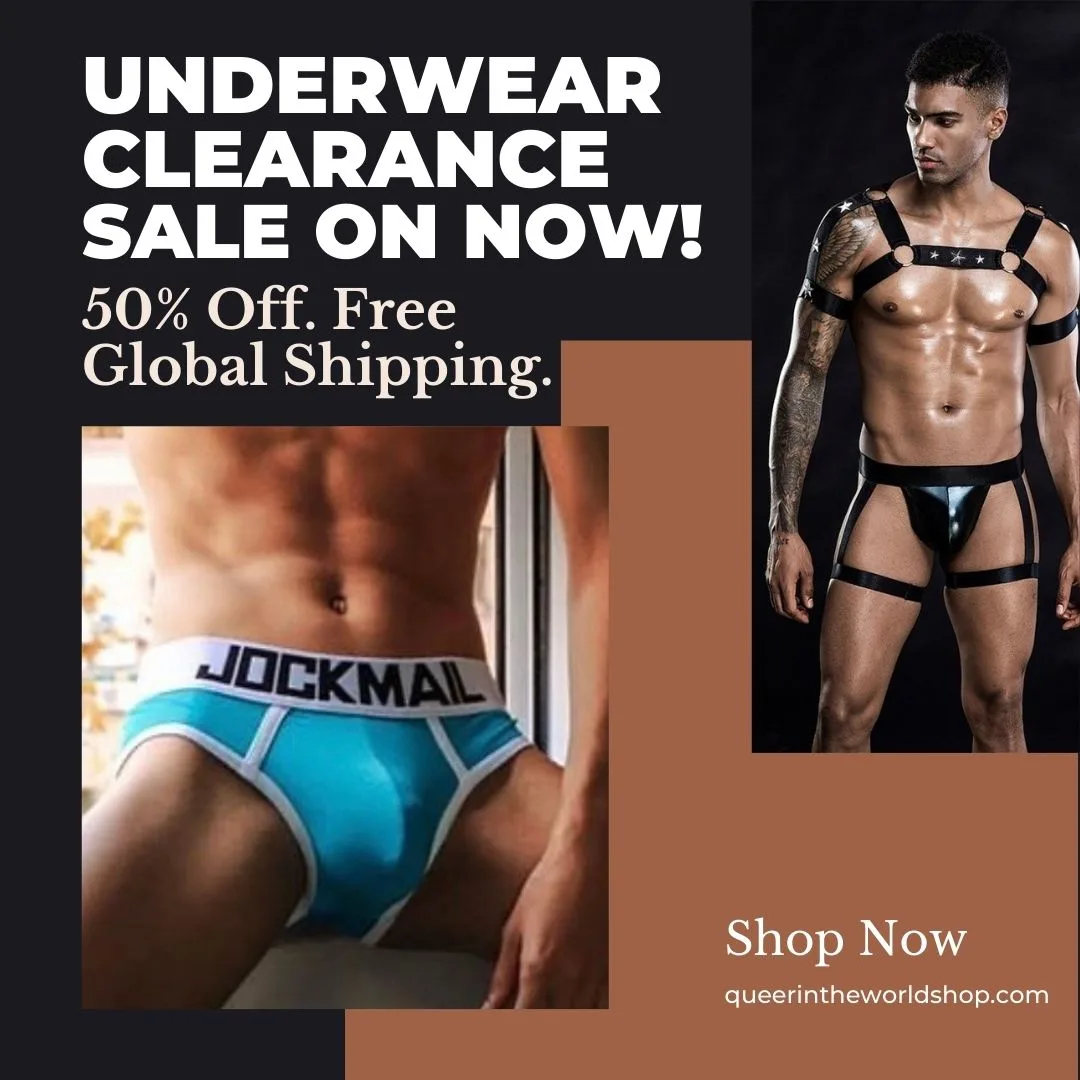 What would you expect from a brewery founded by Alexander Keiths 200 years ago? Not your typical brewery tour; it includes some interesting history and a nice surprise at the end. While you sip beer, they educate you on the fascinating history; it's a win-win situation.
The bar owners have a deep commitment to Alexander Keith's heritage. You will participate in an enthusiastic, informed, and entertaining group of people's presentations of history, geography, beer sampling, singing, fun, and laughter.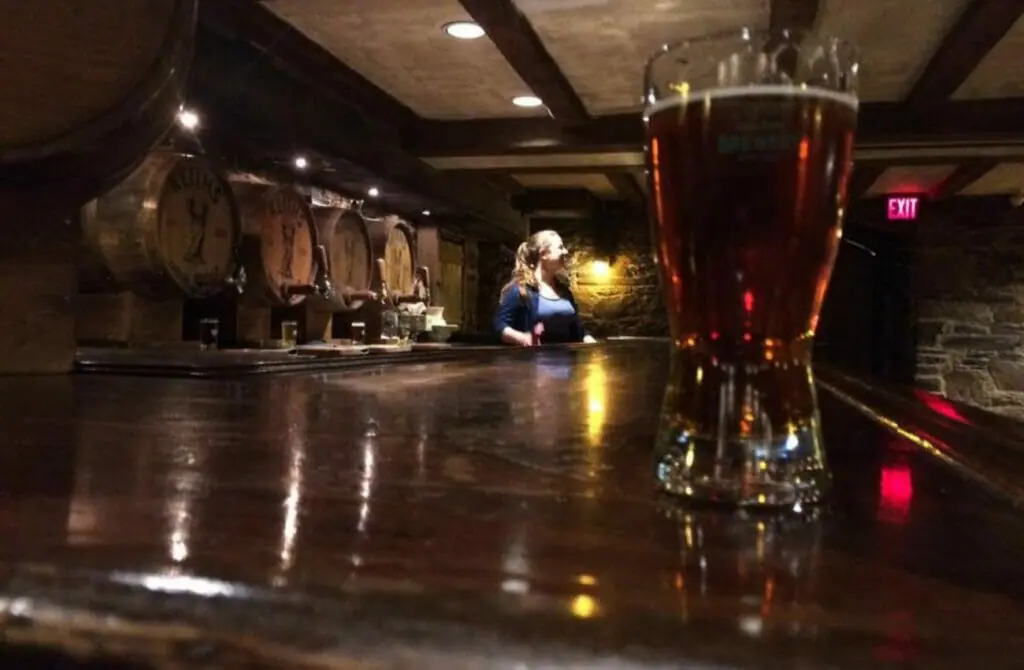 Good Robot Brewing Company is a boutique microbrewery and taproom located in the colorful North End of Halifax. Pay a visit here to start your next tale with a sampler, a tour of the brewery, or a beverage from the on-site taproom. They offer a wide variety of their brews. In addition to inside seats, there is outdoor seating.
Pets are welcome on the terrace, which also has lots of sunshine. The inside is a bit more classic and darker and has a wonderful hall above. A fantastic location with amazing music and drinks.
It's an excellent place to start the night if you're searching for a place to dance and drink. In the intersection of Barrington and Salter Streets in downtown Halifax, this posh dance club sprawls beneath the monumental Maritime Centre. You'll appreciate the enjoyable environment, roomy dance floor, and excellent music. Subs all over the dance floor created a bass that rattled the organ.
ProTip: Thursday nights will feature performances by The Mellotones. You may enjoy yourself, be home by 12:30, and yet wake up early on Friday to start your new day.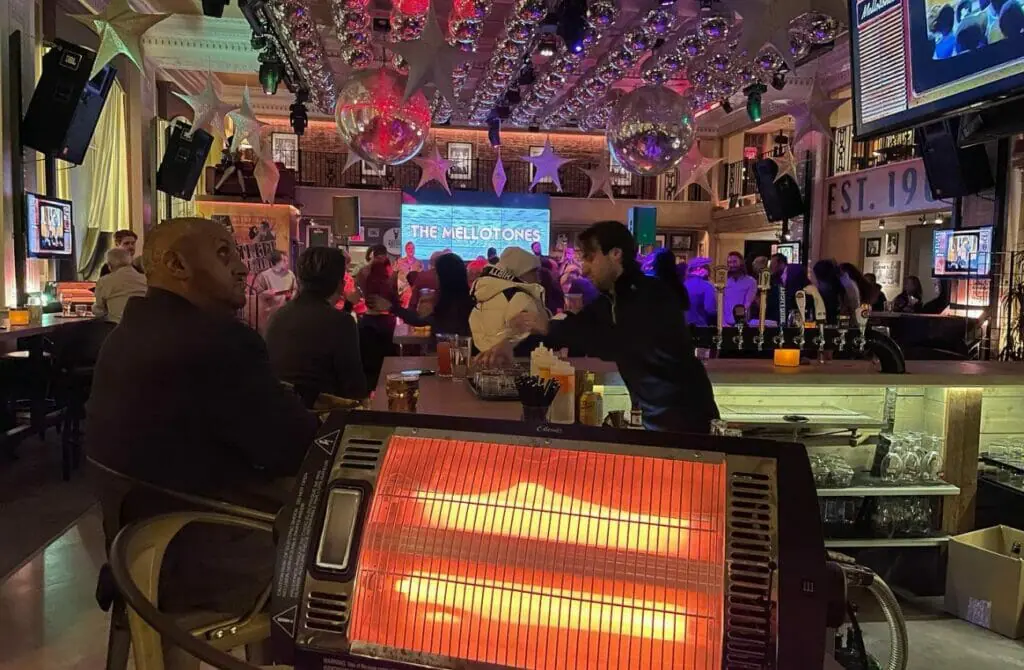 If you are searching for something a little different from the standard seafood options in Halifax, pay your visit here on a quiet Thursday night. Appreciate the selection of unique wines from Nova Scotia, such as "VIN orange" and organically fermented sparkling wine.
Nice, cozy location with helpful personnel and a wide variety. You'll receive excellent service! Awesome cuisine, amazing wine, an amazing environment, and a great setting for a date.
Halifax seems like home in this place! The Halifax establishment has been open continuously since the founding of the city. This jovial marine bar is renowned for superb beer, good times, and affordable entertainment. This eccentric, rustic, and warm bar is filled with history!
There are many seats. Bold, large and very accommodating employees. They have live music at night. There would be something on the menu for everyone. You will get excellent pricing and ample portions.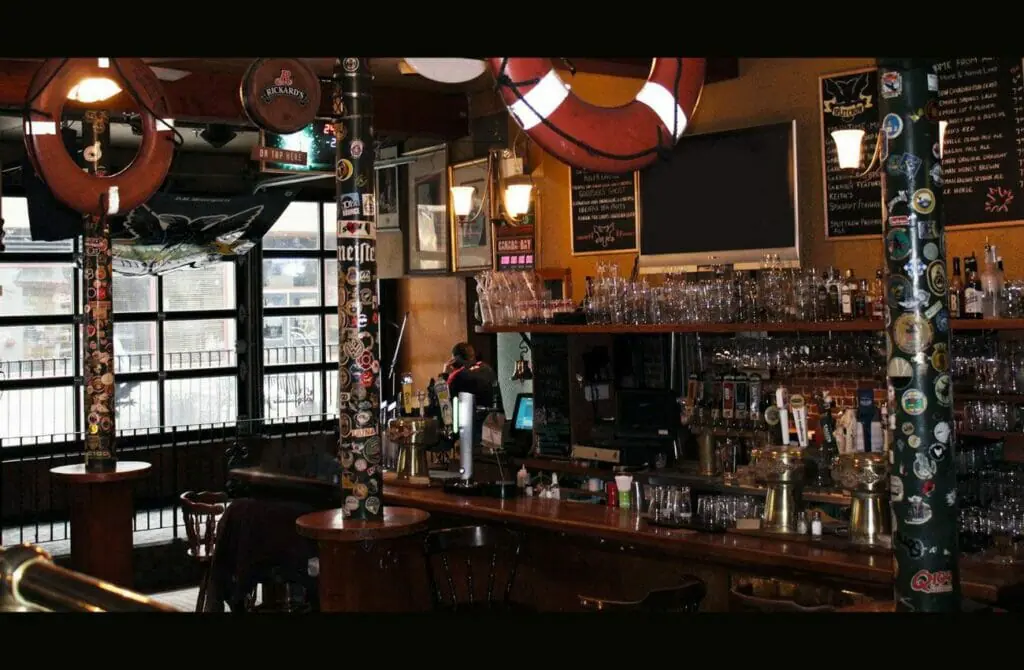 Taboo Nightclub
(Temporarily or permanently closed. If you know something, please suggest an edit.)
The perfect club for a bachelorette celebration! But attempt to reserve one of the packages listed on their website. Attempt the "Sex & the City Package," as it is well-liked.
Pricing is inexpensive & you get picked up in a limo/party bus (from one place) and transported to the club; no waiting in line, a cover is included, two free drinks, two plates of apps for your party & your own "room" off the dance floor. There are various floors, each with a unique DJ. Both the space and the music are big.
This will be your greatest option if all you want is to have a crazy fun night, look for gorgeous boys, and dance all night. Wide open and much beyond capacity, it is filled with people smoking cannabis and darts. A terrific spot to host a party with friends that is entertaining and creative. Have fun and relax!
ProTip: On a Friday night, listen to many popular country and Western music.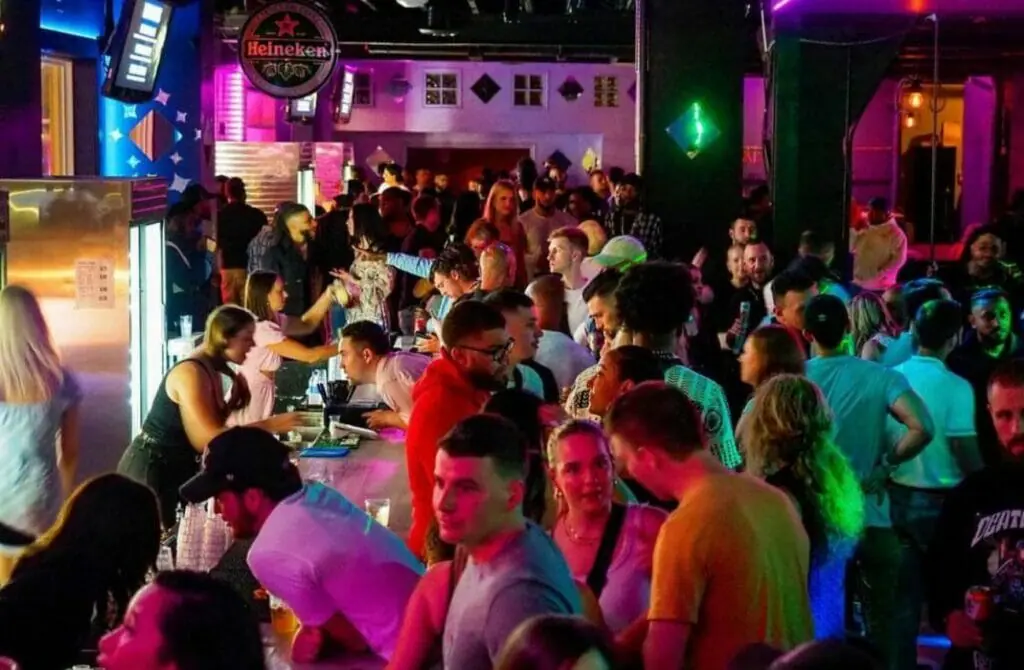 Gay Suana and Gay Cruising in Halifax, Canada
These are a few locations in Halifax where you can find quick, private sex. You can choose from a wide range of men, including gay veterans, married men, sailors, and college students. Look for sites around where you can engage in NSA encounters and have sex with unidentified boys, such as beaches, urban parks, wastelands, and forests, as well as common spaces like restrooms and rest stops.
This cruising guide for Halifax includes all locations frequented by the homosexual community.
When traveling to a new city, it can be exciting to head out for more than just a stiff drink. One aspect of the Gay Halifax scene that many queer men enjoy is visiting gay saunas and cruising clubs.
Sure, the sauna culture in Halifax is not as hedonistic as in Amsterdam, Barcelona or Berlin, but these venues still offer a chance to meet new people, socialize, and engage in sexual activity – without resorting to gay hookup apps.
However, it's important to remember that these venues can vary greatly in terms of atmosphere, clientele, and rules, so it's a good idea to prepare yourself before visiting. If you are apprehensive, we advise studying our guide to visiting a gay bathhouse for the first time, which should help set your mind at ease and always practice safe sex.
Additionally, it's important to be aware of and respect local laws and customs regarding gay venues and sexual activity. With a little planning and an open mind, visiting gay saunas and cruising clubs can be a fun and exciting part of your gay Halifax travel itinerary.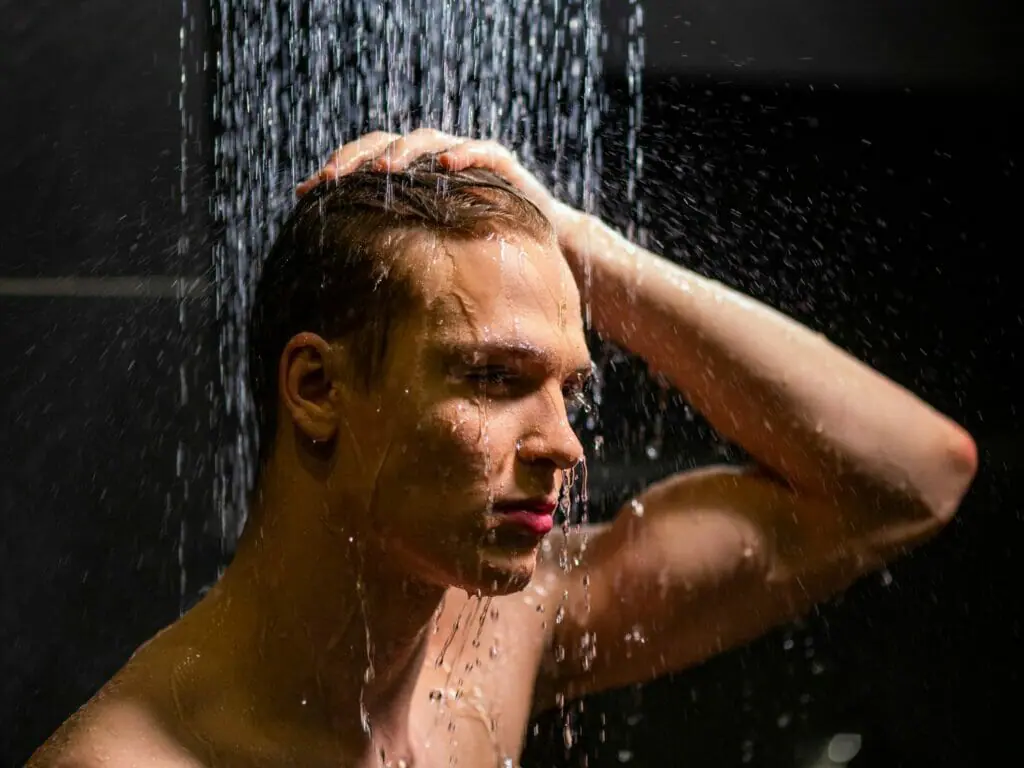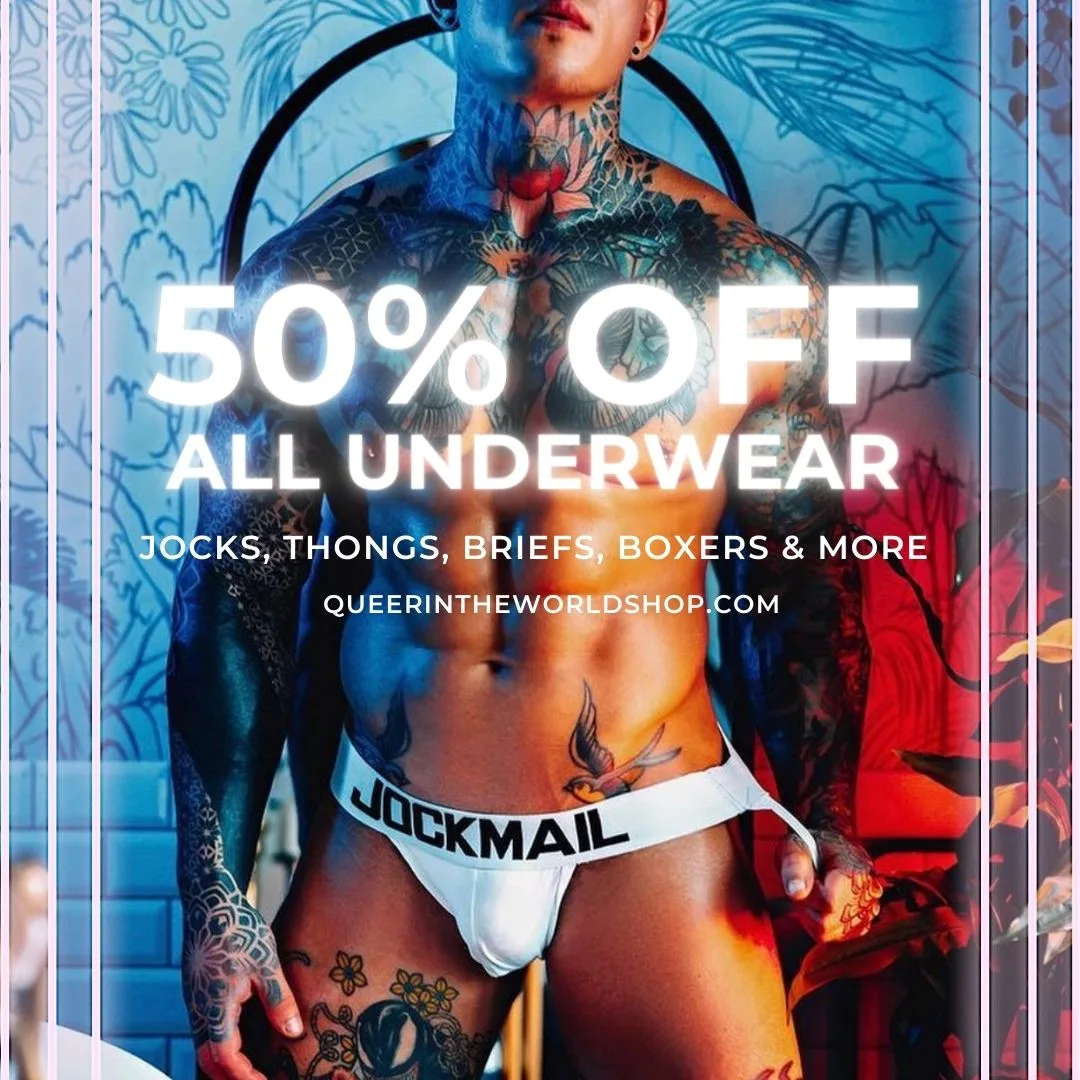 Dartmouth
(Temporarily or permanently closed. If you know something, please suggest an edit.)
The best cruising area is Dartmouth, which has a mixed audience of young women and older men. It is situated on the Waterfront between Canal Park and the pyramid-shaped structure. Evening and daytime cruising, as well as late-night activity, have all been observed.
Apollobath
(Temporarily or permanently closed. If you know something, please suggest an edit.)
The Apollo Sauna, affectionately known by regulars as "The Bubble," was a well-known landmark on Barrington Street. This bath was warm and welcoming in contrast to those in other cities. It's fun because it's indoors and in a secure location where nobody will annoy you.
A 45-minute drive from Halifax is the clothing-optional Crystal Crescent Beach. It is a beach where people can go naked and cruise their naked bodies. Thus, if you don't feel like showing off your d**k, consider relaxing in the beach instead.
Spectackle lake
At the peak of Burnside Industrial Park is SpectacleLake. Regardless of whether the park is open to the public, it is claimed that this region is home to people who engage in openly sexual activity both during the day and at night. If there weren't any lusty men prowling around, it would still be a lovely natural environment and a pleasant walk.
Bath House
(Temporarily or permanently closed. If you know something, please suggest an edit.)
With luxurious features, including a bath, peaceful chambers, a jacuzzi, a sex locker, this bathhouse offers amazing happy hours. Put it on quickly and firmly while surrounded by both young and cuddly strong guys.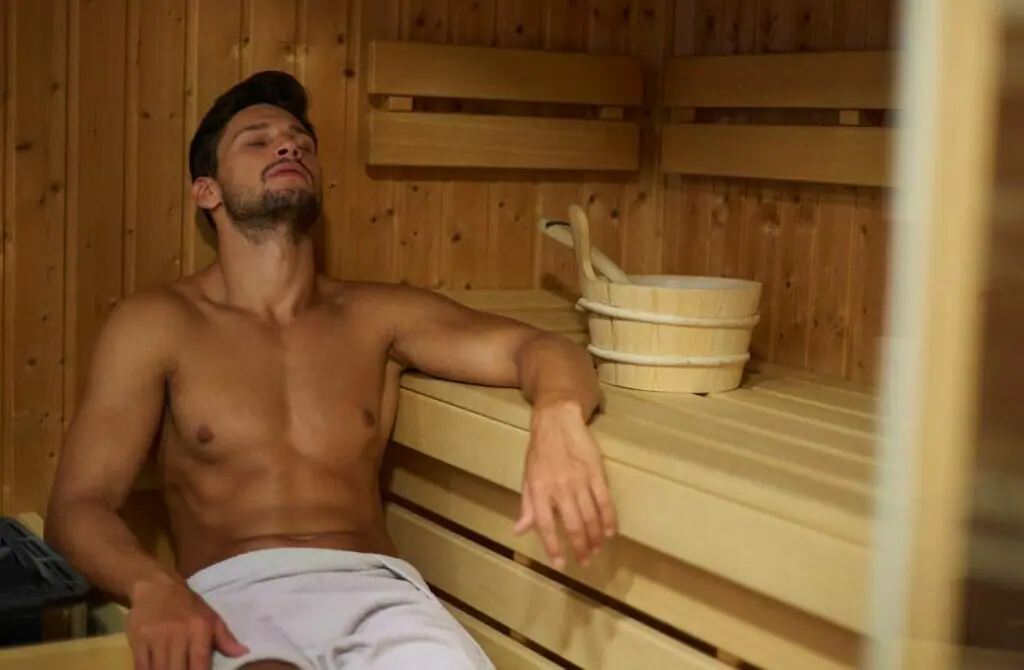 Gay Map Of Halifax
Finding it hard to envisage where everything is in Halifax? Hopefully, this queer-centric map helps where we have marked all the bars, clubs, parties, hotels, saunas, massages, and more will help you stay in the spot best suited to you!