Let's stroll down the scenic streets of Essen, where romance blooms at every corner. This German city is a captivating blend of natural beauty and modernity, offering the perfect setting for rekindling passion. With its charming architecture and panoramic landscapes, Essen is a place where time slows down, letting couples rediscover their love amidst the city's breathtaking views.
What sets Essen apart is its inclusive environment, making it an attractive destination for all couples. The city's thriving LGBTQ+ scene includes various bars, clubs, and events that cater to the community. Couples can enjoy a romantic dinner, a night out, or a stroll through Essen's charming streets.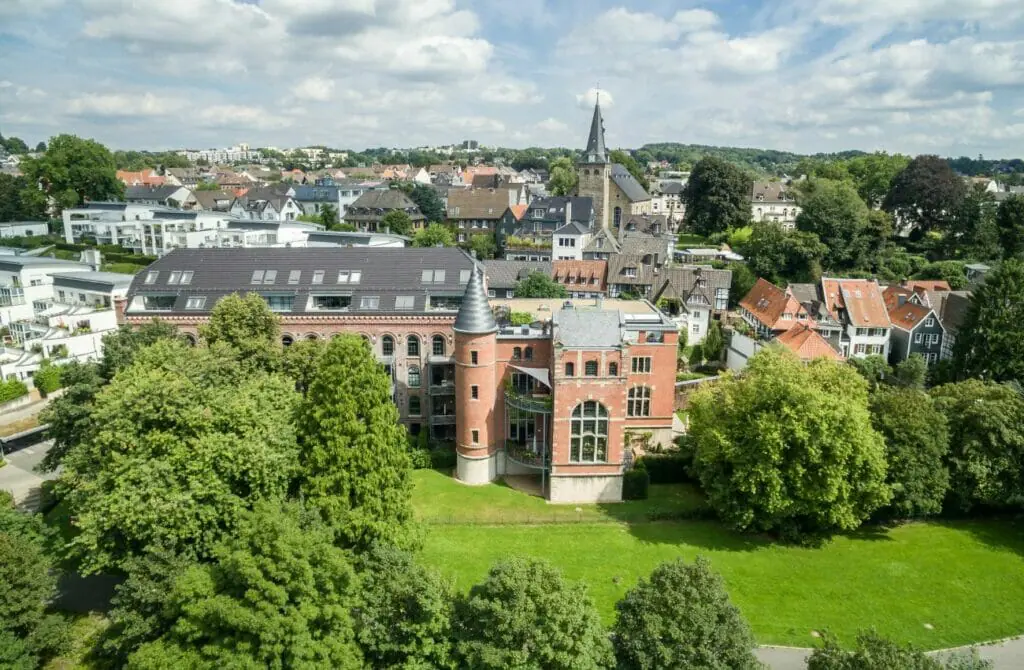 We have curated a list of must-visit attractions, comfortable and affordable accommodations, and thrilling nightlife options in Essen to make this trip the highlight of your lifetime. From stunning architectural wonders to exquisite green spaces, Essen has it all.
You can also immerse yourself in the city's vibrant culture by visiting world-class museums and indulging in the local cuisine. And when the sun sets, Essen comes alive with its lively nightlife, offering something for every taste.
So pack your bags and prepare to make unforgettable memories in the enchanting city of Essen.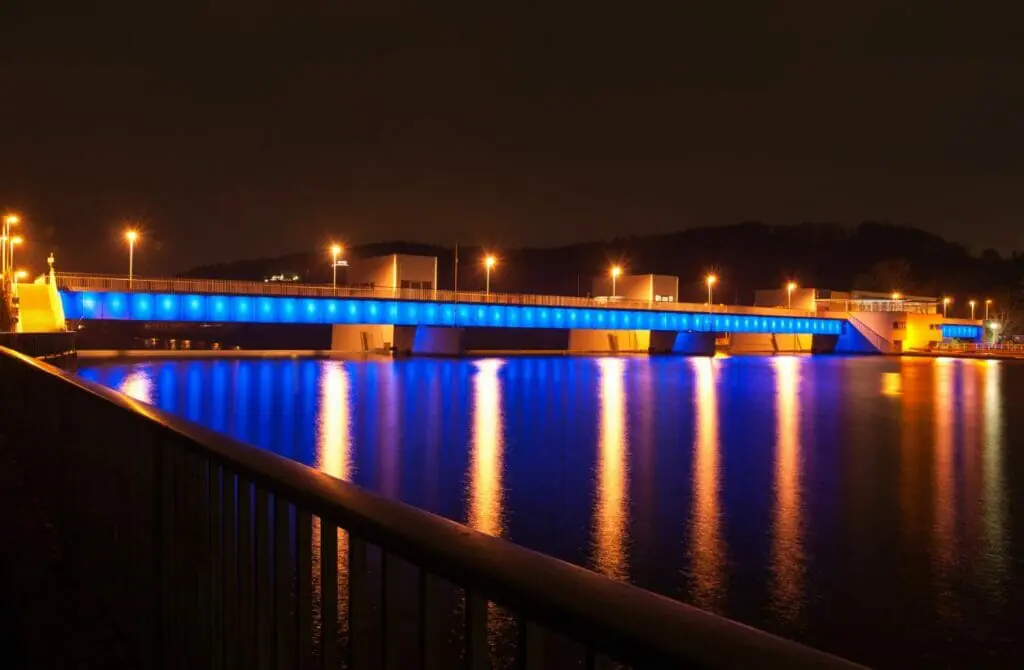 Attractions in Gay Essen, Germany
As a new visitor to Gay Essen, there are many things to see and do, regardless of your sexual orientation. One of the best ways to experience any new city is to visit some of its most iconic landmarks and attractions, including historical monuments, museums, and art galleries.
We also love gazing at architecture up close, exploring parks and gardens, sampling the local cuisine, visiting local markets, and attending cultural events such as festivals, concerts and shows.
Even as the out-and-proud queer we are, we still love to explore the city and its culture in the same way as everyone else. Doing so allows us to learn more about the city and its people and better understand the local culture. As such, these are our favorite must-see attractions in Essen.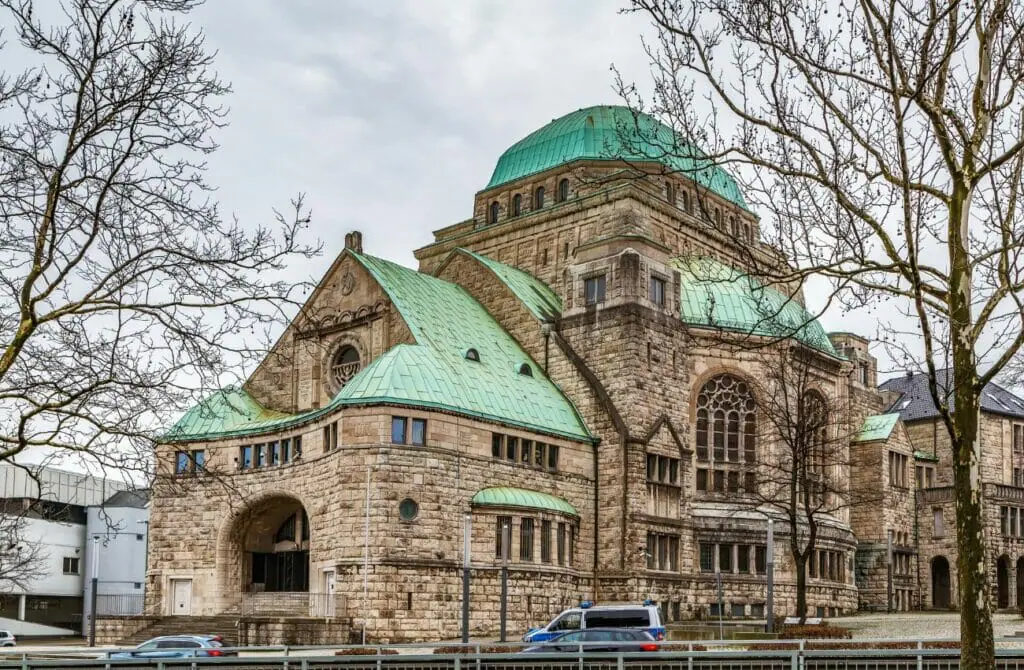 Discover the rich history of Germany's industrial heritage by exploring the Welterbe Zollverein complex. This site offers visitors an exceptional opportunity to step back in time and explore the coal-mining industry through its towering structures and fascinating exhibits.
But the Zollverein is not simply a relic of the past – it has been transformed into a dynamic cultural center that hosts various events and activities throughout the year, appealing to a wide range of interests from history to art.
As a UNESCO World Heritage Site, the Zollverein is recognized as one of the most crucial examples of industrial architecture in the world, and its role in developing Germany's economy is closely intertwined with its history. Today, the Zollverein continues to attract visitors from around the world who come to explore this fascinating piece of history and culture.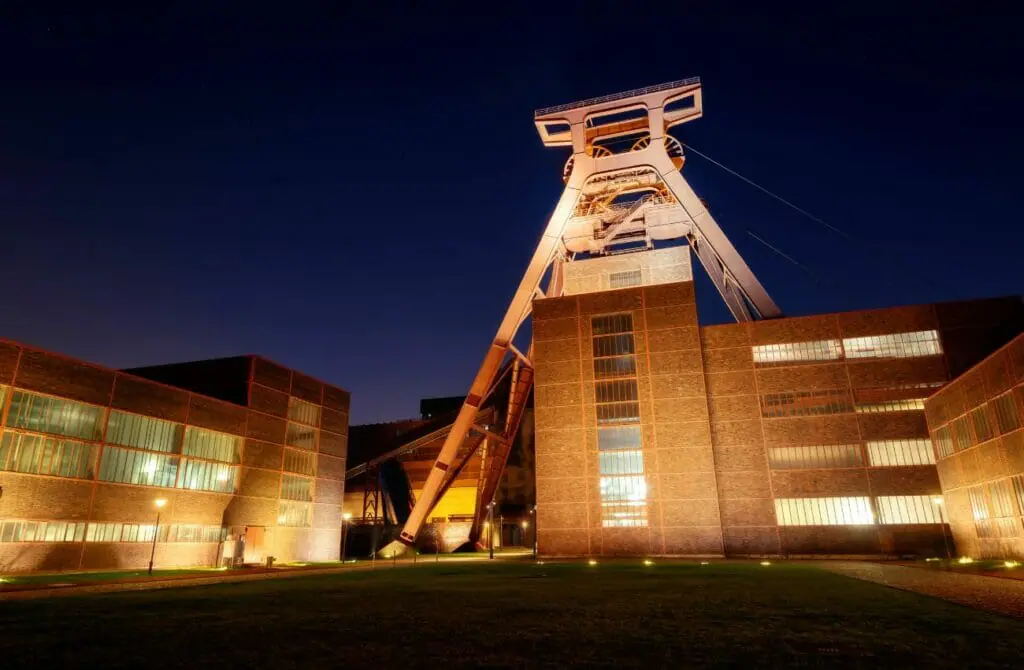 As the lights go down and the music begins to play, GOP Varieté Essen comes alive with a striking vibrancy and excitement that can only be experienced in person. With a fusion of artistic brilliance and raw human talent, this theatre is a world-class showcase of entertainment at its finest.
This world-renowned theatre is home to some of the most awe-inspiring and breathtaking performances you'll ever see. With a rotating cast of talented acrobats, dancers, and performers from all over the world, every show is a unique and unforgettable experience. From heart-stopping aerial acts to hilarious comedy routines, there's something for everyone at GOP Varieté Essen.
Step back in time and feel like a royal taking a stroll in the halls of Villa Hugel, a testament to the enduring legacy of the Krupp family, whose influence on German society can still be felt today.
Built-in the 19th century, this majestic mansion was once the residence of the Krupp family, one of the most powerful and influential industrial dynasties in Europe. Architect Alfred Krupp designed the villa with a majestic neoclassical facade, impressive halls and rooms, and beautifully landscaped gardens.
Today, Villa Hügel is open to the public as a museum and cultural center, showcasing the Krupp family's history and legacy and hosting various exhibitions, events, and concerts throughout the year.
Looking for a shopping experience that's unlike any other? Then this is your stop. The Limbecker Platz boasts a collection of more than 200 shops, ranging from popular chains and fashion icons to unique boutique outlets and pharmacies, making it one of the top shopping destinations in Germany.
Besides its excellent shopping options, the modern center provides ample opportunities to unwind and indulge in fine dining experiences. Additionally, the architecture and decor of the mall are a feast for the eyes.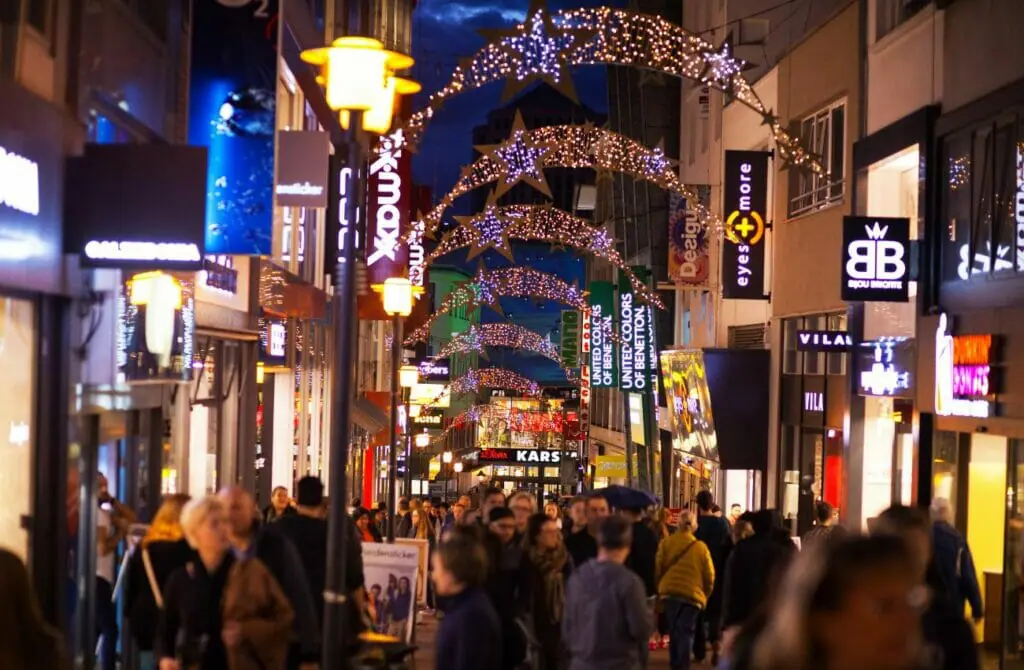 This cultural gem in the heart of Essen is a sanctuary for art lovers, offering a diverse collection of paintings, sculptures, and photography. From the 19th Century famous Renoir, Monet, and Gauguin period pieces to modern art, Folkwang houses all. The vast collection of over 170,000 works spans several genres, periods, and mediums.
This diverse collection includes significant works of German expressionism, modern art, and photography, among other styles. Furthermore, the building itself is a work of art, with a glass facade that allows natural light to flood the galleries, creating a serene and peaceful atmosphere. Need more? The chance to peek through this window of Germany's soul is free!
Baldeneysee
Take a romantic boat ride on the tranquil waters or set up a cozy picnic by the lakeside and enjoy some delicious food and wine with your partner at Baldeneysee – a breathtaking man-made lake in the heart of the Ruhr Valley while flowing through Essen.
At Lake Baldeney, those who enjoy water sports will have plenty of opportunities to indulge in their favorite activities. Additionally, there is now a designated area where swimming is allowed within the lake.
Originally constructed as a water reservoir to purify the Ruhr River, the Baldeneysee has become a popular recreational destination of regional significance. The lake's 2.7 square kilometer expanse is home to several rowing clubs and sailing and surfing schools, offering visitors a chance to engage in various physical activities.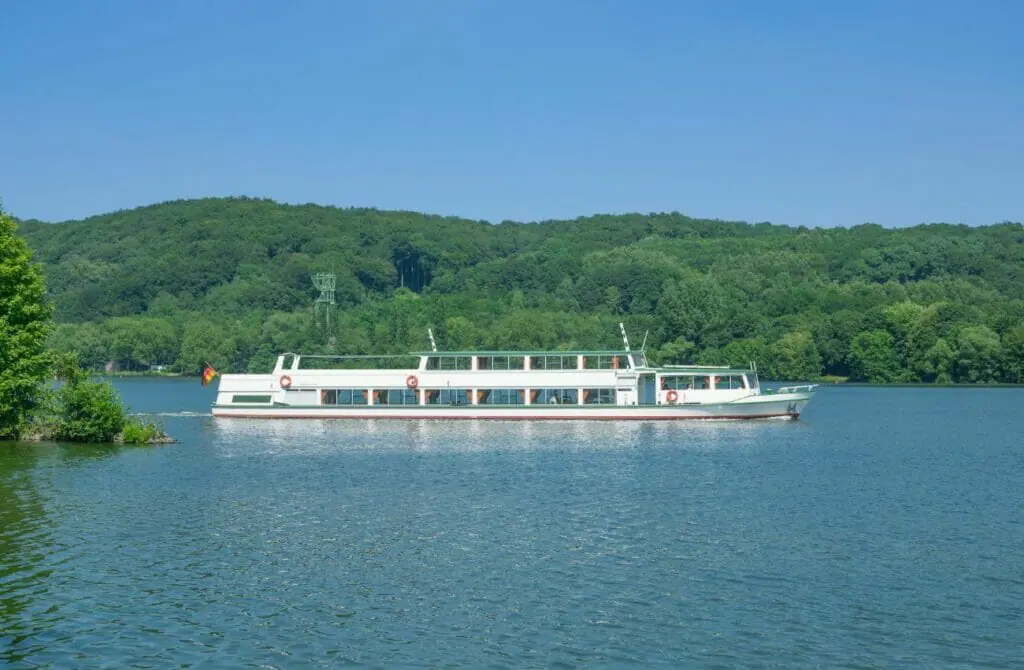 Imagine stepping into a world of old-world charm, where grandeur and luxury are the norms. Saalbau Essen is just that – a glorious concert hall that boasts a breathtaking ambiance, perfect for any couple looking to create unforgettable memories.
From classical symphonies to contemporary jazz performances, Saalbau Essen offers diverse musical experiences that will impress any couple. The venue's state-of-the-art sound system and acoustics create an immersive and unforgettable musical experience.
But Saalbau Essen is more than just a concert hall. The building is a work of art featuring stunning architecture and a beautifully designed interior. From the moment couples step inside, they'll feel transported to another world filled with elegance and sophistication.
Whether you are strolling hand in hand through the vibrant flower beds or admiring the serene koi pond, Grugapark Essen is sure to leave you feeling rejuvenated and inspired.
This 70-hectare park is a perfect retreat for couples seeking a romantic and subdued escape from the hustle and bustle of city life. With many scenic spots, including rose gardens, waterfalls, and a Japanese garden, Grugapark Essen provides a captivating backdrop for couples to unwind and reconnect with nature.
The park also hosts various cultural events, such as concerts and exhibitions, throughout the year, making it an ideal destination for couples who enjoy exploring new experiences together. Visit Grugapark Essen, and let nature work its magic on your relationship!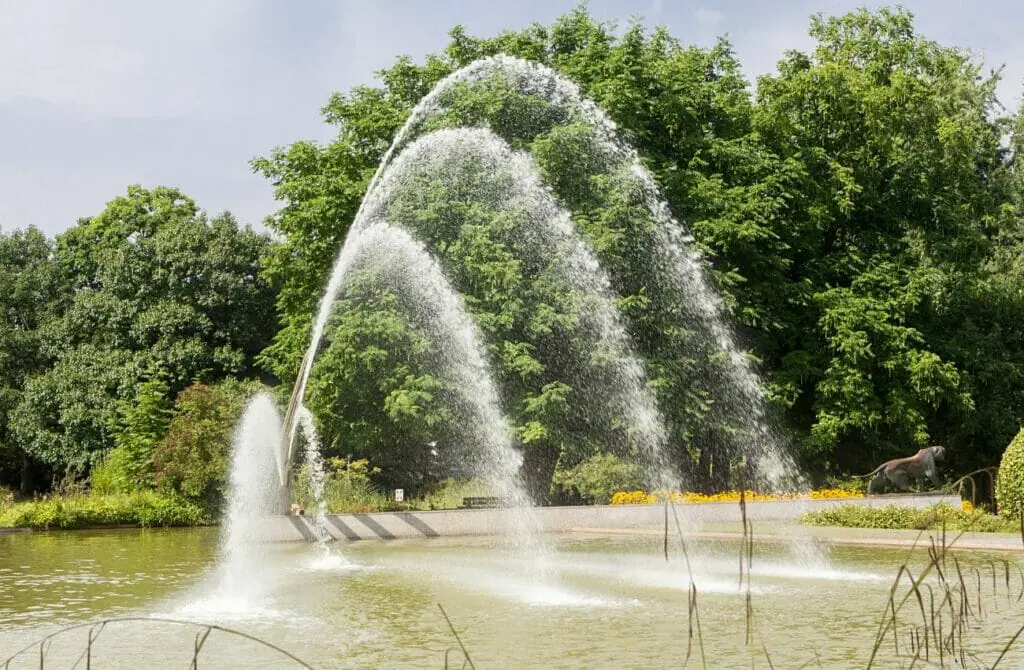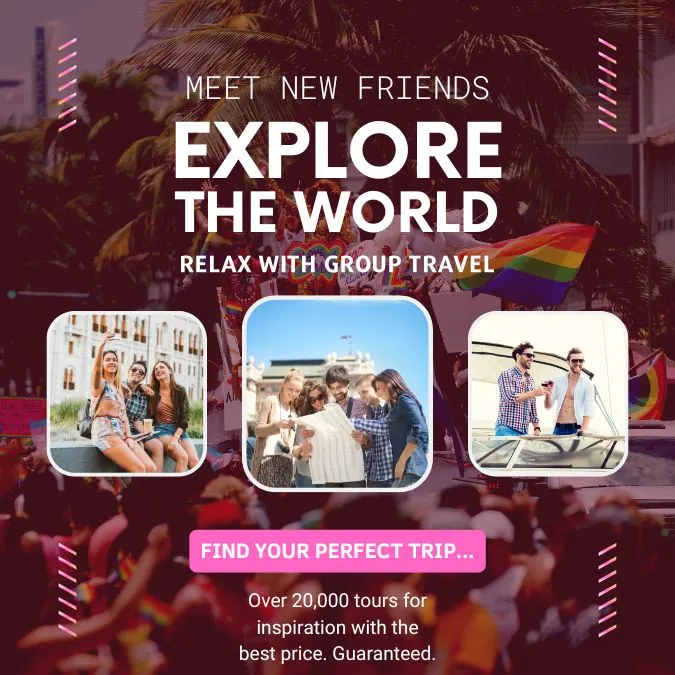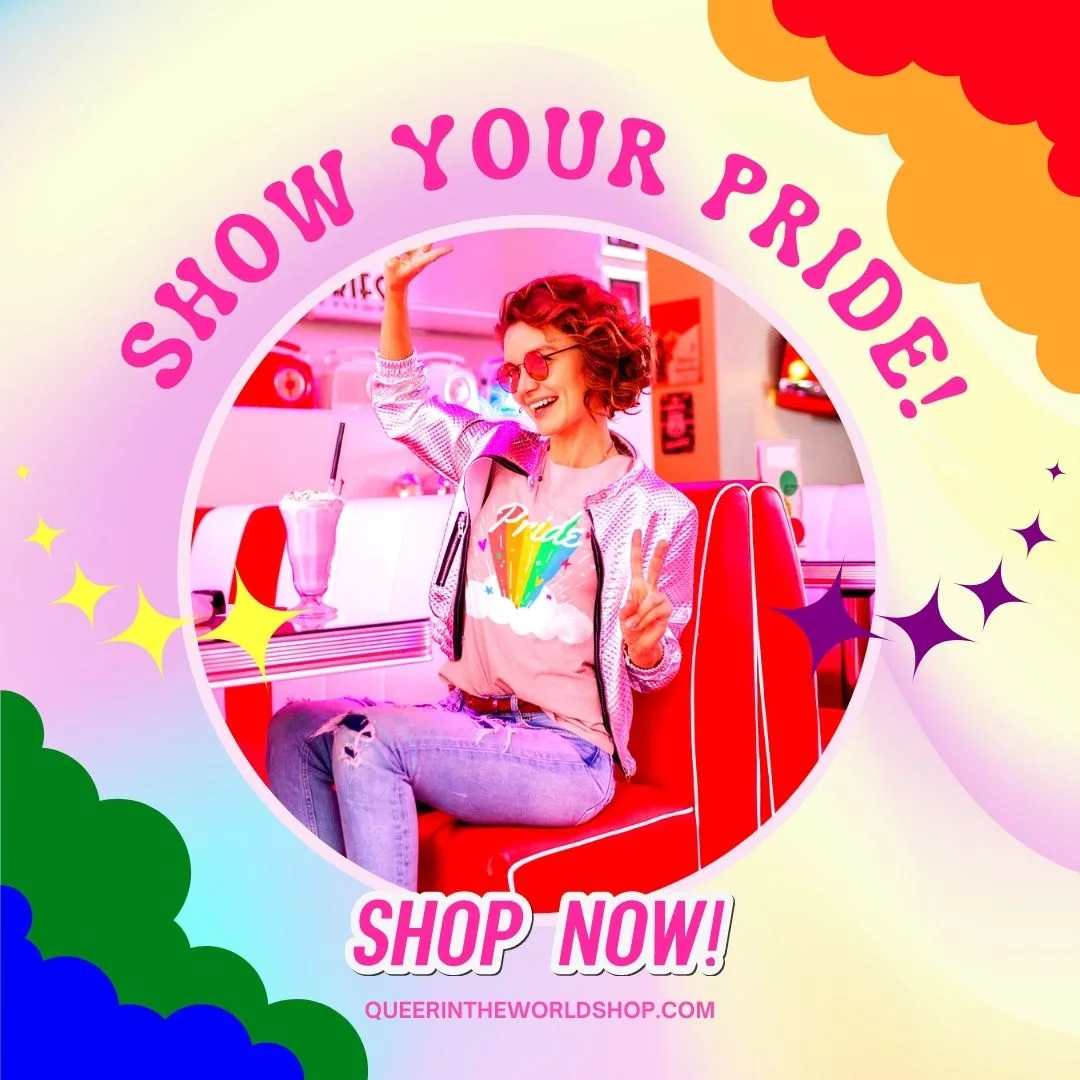 Gay-Friendly and Gay Hotels in Essen, Germany
Being gay-friendly accommodation means that the establishment is welcoming and inclusive to guests who identify as LGBTQ+. This can include, but is not limited to, having policies and practices that demonstrate a commitment to creating a safe and inclusive environment for LGBTQ+ guests, such as non-discrimination policies and providing support and resources for LGBTQ+ travelers.
Some gay-friendly accommodations may also provide amenities specifically catering to the LGBTQ+ community, such as rainbow flags or literature about local LGBTQ+ events or resources. Furthermore, gay-friendly accommodations may be located in an area known for being LGBTQ+ friendly.
While Essen does not have any specifically gay hotels or resorts, these are the most fabulous and pro-actively gay-friendly hotels in Essen. There are also hundreds more hotel and hostel options in Essen if none of these suit your desired budget, facilities or area – but these are the best hotels according to other gay travelers and us.
Whatever your needs are, Essen has you covered.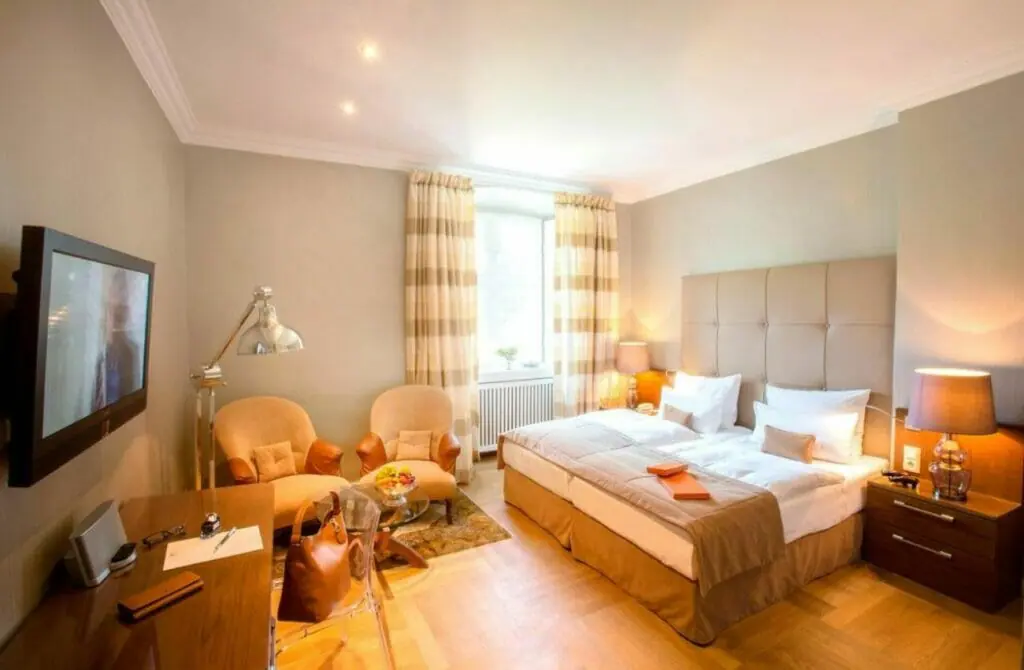 Ready to act like the royals and sweep away in a magnificent castle straight out of fantasy movies? This upmarket hotel is based in a castle from the 15th century, with its beautifully landscaped grounds evoking a sense of timeless elegance.
The architecture of Schlosshotel Hugenpoet is a stunning blend of old-world grandeur and modern elegance, with its imposing façade and intricate stonework giving way to sleek, contemporary interiors. From the comfort of your luxurious room or suite, you can take in the stunning views of the castle's sprawling estate or enthrall yourself in the rich history and culture of the surrounding region.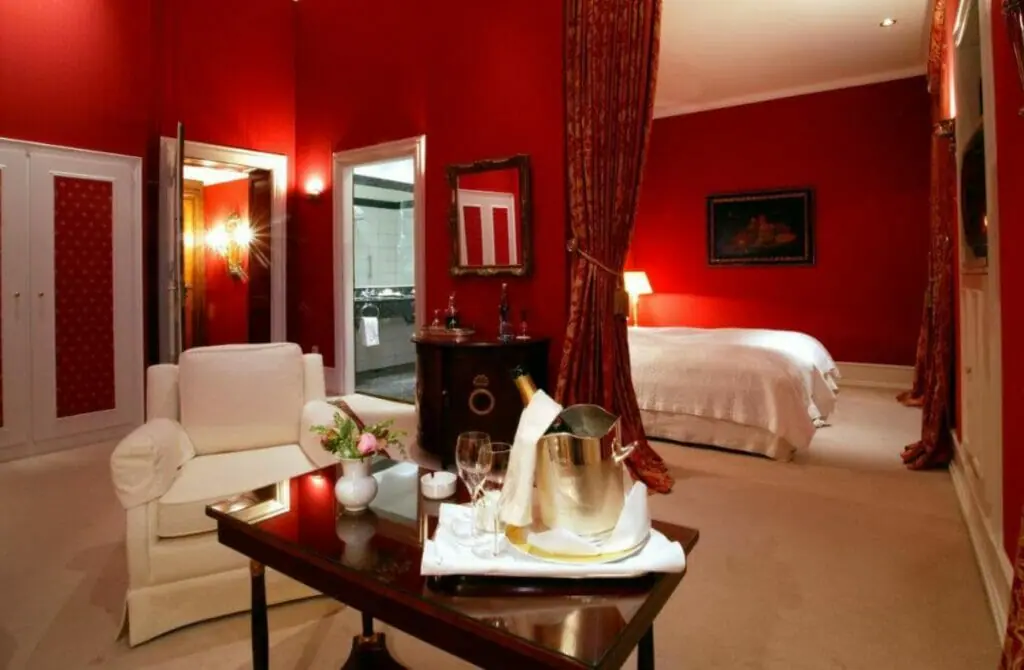 Looking for a reasonable hotel with all the essential facilities? Look no further, as the Hotel Rhein has your basic amenities available every hour, all day.
The strategic location, hospital staff, spik and span rooms, and fantastic food – all at pocket-friendly charges have colored us impressed. Perhaps their finest feature is the compliant staff – ready to respond to and rectify any complaints as quickly as the flash; it's no wonder that many wanderers choose to stay here.
Holiday Inn Essen – City Centre, an IHG Hotel ☆☆☆☆
The Holiday Inn delivers more than a pleasant and well-appointed downtown lodging alternative. It also exemplifies the hotel chain's dedication to sustainability and responsible business practices.
The hotel has implemented a range of eco-friendly initiatives to reduce its carbon footprint, including energy-efficient lighting and heating systems, recycling programs, and water-saving measures. In addition, the hotel's staff are trained to promote sustainable tourism practices, such as encouraging guests to reduce waste and conserve resources during their stay.
Hotel Essener Hof, Sure Hotel Collection By Best Western ☆☆☆☆
Inclusive and welcoming, pocket-friendly, and excellent location, this hotel has everything. But that's not all; another of its distinctive aspects is its historic architecture, which dates back to 1883 and has been carefully preserved and restored over the years.
The hotel's interior blends classic and modern design with elegant furnishings and contemporary amenities. Another unique feature is the hotel's commitment to sustainable practices, such as using energy-efficient lighting and recycling programs. Additionally, Hotel Essener Hof offers a range of dining options, including a Michelin-starred restaurant, a cozy bar, and a charming outdoor terrace.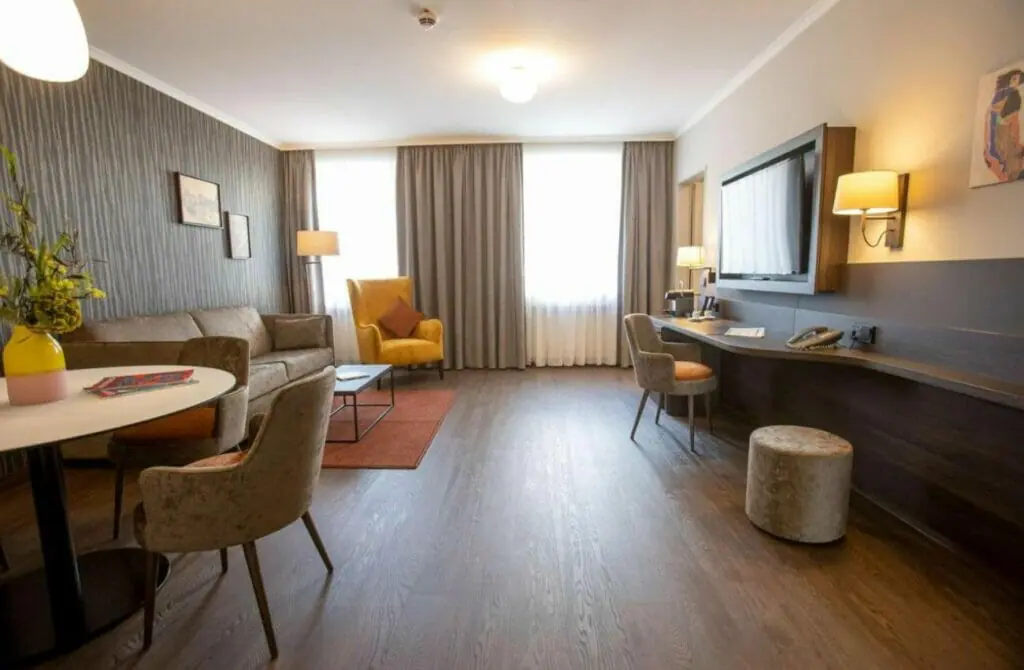 Parkhotel – Essen ☆☆☆
This home away from home is the coziest place in all of Essen. The informal Parkhotel is a lodging run by a genuinely kind and welcoming family, giving the place a homely touch. The hotel is located in an elegantly restored Art Nouveau villa that exudes charm and personality, providing guests with a memorable and exclusive stay.
The most prominent feature of the hotel is the themed gastropub, which has a nautical motif and serves delicious food and an array of beers and cocktails. The beer garden is also a popular hangout spot, with a serene outdoor atmosphere for patrons to enjoy a drink or a meal.
GHOTEL hotel & living Essen ☆☆☆
Next on our approved list is GHOTEL Hotel & Living – a vibrant and contemporary hotel that combines style, comfort, and functionality to provide an unforgettable experience for guests. Nestled in the city's heart, our hotel offers the perfect base for exploring all Essen has to offer. With modern, spacious rooms and suites, each equipped with top-of-the-line amenities, you'll feel right at home from arrival.
Enjoy a sumptuous breakfast buffet that offers a variety of delicious options, or sips on a refreshing cocktail at the bar and take in the stunning views of the city skyline with your partner.
Sengelmannshof is housed in a restored 19th-century farmhouse whose architecture and decor reflect the region's traditional style. Finally, the hotel's commitment to sustainability is noteworthy, with eco-friendly practices in place to minimize its environmental impact.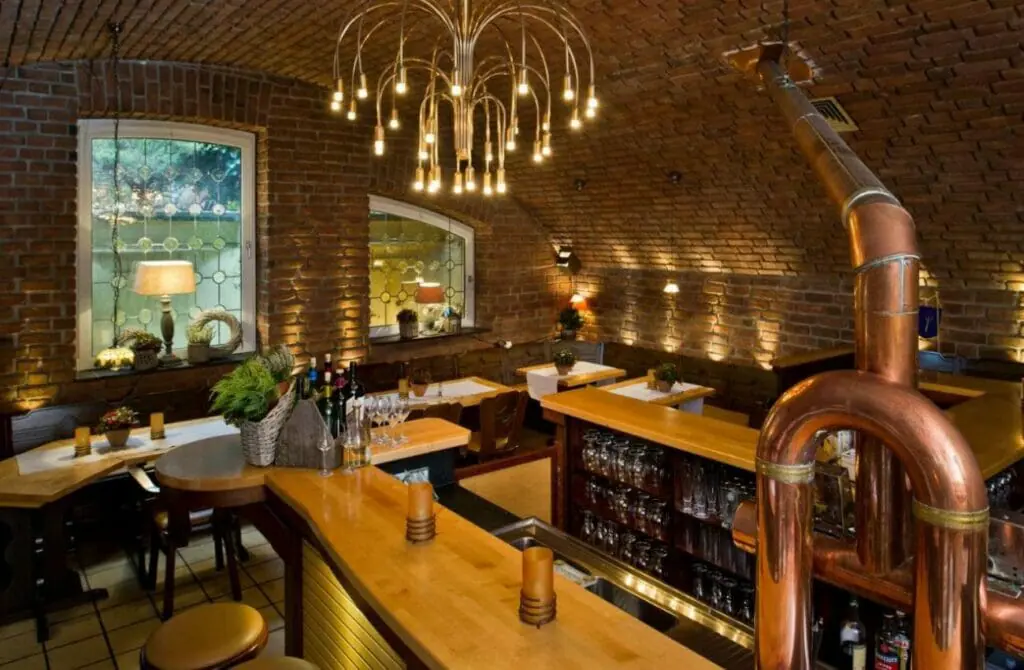 Gay Nightlife in Essen, Germany
Exploring the gay and gay-friendly nightlife in a new city can be one of the most exciting and rewarding experiences while traveling – and Gay Essen is no exception. Not only will you have the opportunity to meet new people and make friends, but you'll also get a taste of the local culture and learn more about the city's LGBTQ+ community.
Going out and experiencing the queer and queer-friendly nightlife in a new city can also be a great way to break out of your comfort zone and try new things. Whether dancing the night away at a gay club or mingling with locals at a gay-friendly bar, you'll have the chance to make memories and create lasting connections.
So, don't be afraid to step out of your comfort zone and explore the gay and gay-friendly nightlife in Essen. You'll be glad you did!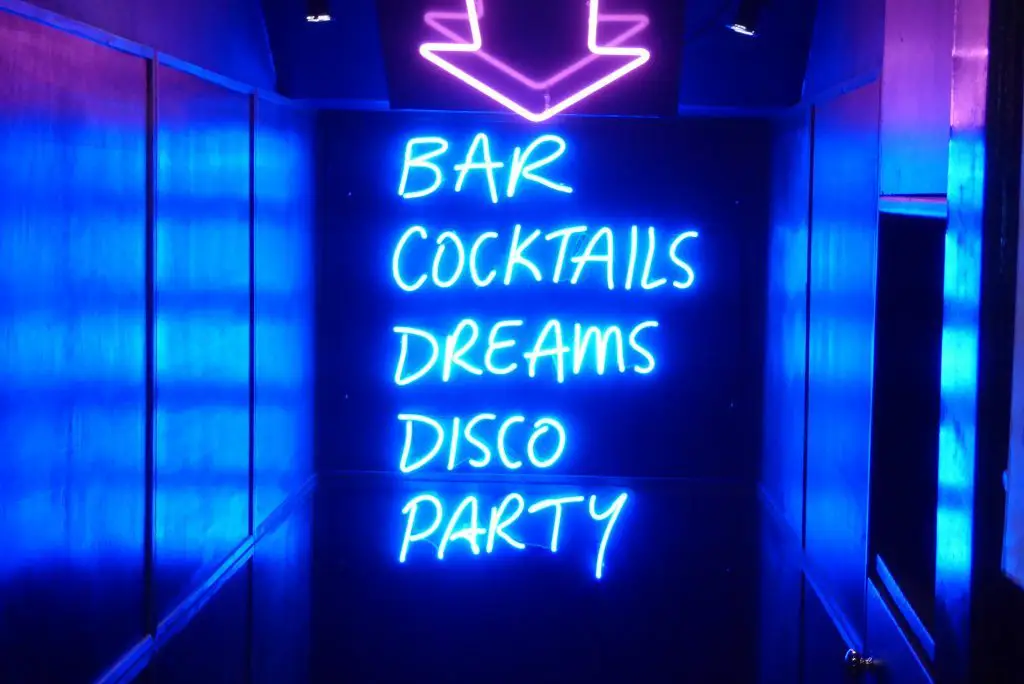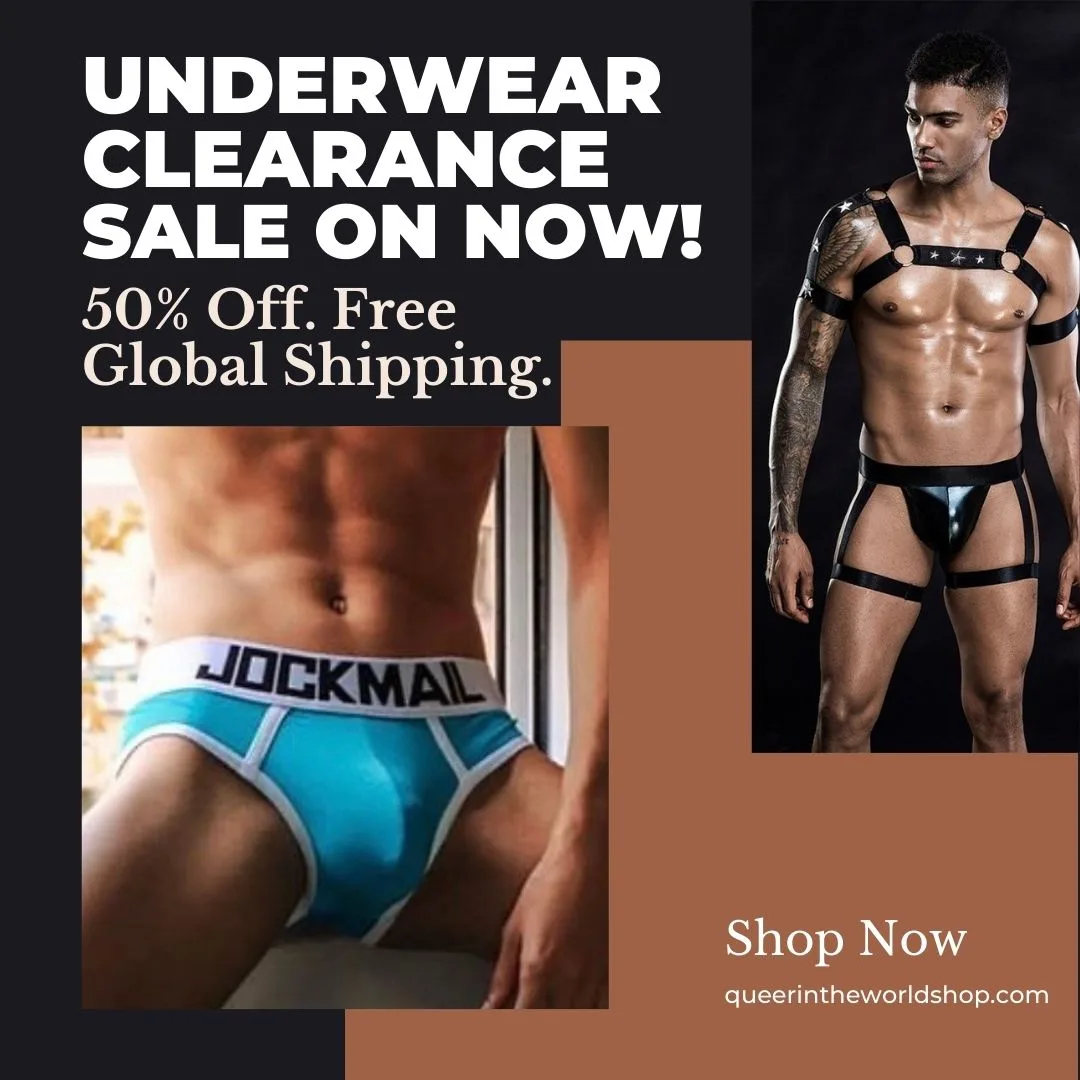 A vibrant throng of people of all ages, including young people and retirees, visit this cozy gay bar, which has extended hours and reasonable rates. A pleasant atmosphere where you may go to unwind, meet interesting strangers, and observe how everyone greets you, engages in conversation with you, and teaches you many new things.
Additionally, there is now a beer garden where you can enjoy cool drinks; on Thursday and Friday, drinks and a bistro with outdoor seating were still served till three in the morning. Darts are also on the dart board. Both gay and straight folks should visit.
Since 2008, GentleM has been an openly gay establishment in Essen. It is comparable to the best place for networking and well-being for a diverse group of people who are primarily mixed, gay, and lesbian.
You can savor its wide selection of alcoholic cocktails and beverages. It is open every night of the week. Shows and other events are held on various days of the week; be sure to check out the Thursday karaoke nights because they are a lot of fun.
Zaubermaus
(Temporarily or permanently closed. If you know something, please suggest an edit.)
Zaubermaus is a gay haven during a dull public housing development. Small and dimly lit, the establishment is amiable enough, and the price of the beer is reasonable (don't anticipate a wide variety!). The overwhelming number of Turkish rent guys who work here, though, is what I remember most about this establishment.
The management doesn't appear to care about them, and I believe that some of the older regulars only go there for them. Boys can occasionally be in short supply or easily outnumber the clients.
Good visiting, but just for gays.
The "strange" crowd is catered to by this eccentric Essen bar. The Maze Lounge is perfect if you love a quirky environment and architecture. You can have an eclectic foreign lunch ranging from Korean to Arabic or Indian, in addition to a good selection of liquor and beer.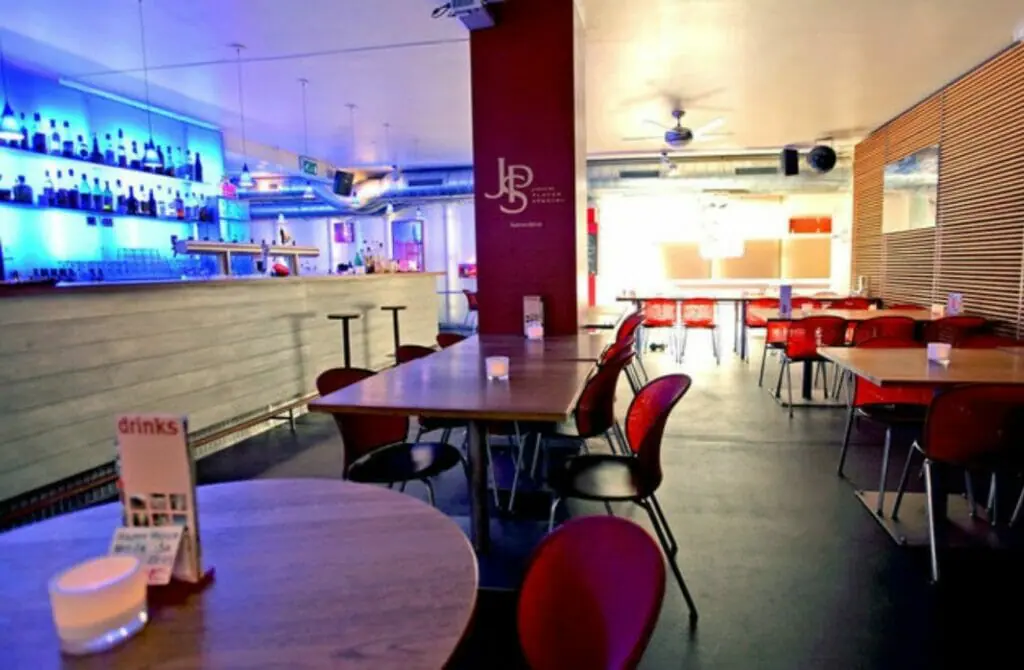 Baliha Lounge
(Temporarily or permanently closed. If you know something, please suggest an edit.)
The popular Essen nightclub Baliha Lounge is the ideal spot to dance to music from the 1980s and 1990s up to today's hottest songs. It draws up to 150,000 partygoers yearly. With disco balls and lights around the interior, it has a stylish retro vibe, and the warm hues will make you feel at home.
One of the best entrances to a bar is opening the door and stepping down into Eddie's mouth at the Freak Show Rock'n'Roll Bar. You can attend live music, DJ, and Karaoke events there.
Various kinds of Rock 'n' Roll are upbeat and make you want to dance. With a wide variety of unique shots and rock beers! If you're in Essen and enjoy rock, you must check out this awesome venue with wonderful hosts and fantastic music!
The great option for dancing the night away is Musikpalette. Charts, the 90s, and German Party Music are musical genres you may dance to while enjoying a nice ambiance.
In this Essen nightclub, DJs spin the newest hip-hop, R&B, and house tracks with an outstanding selection of drinks and current music. It's the best place to go if you want to liven things up by dressing up in vibrant costumes and partaking in some zingy erotic activities.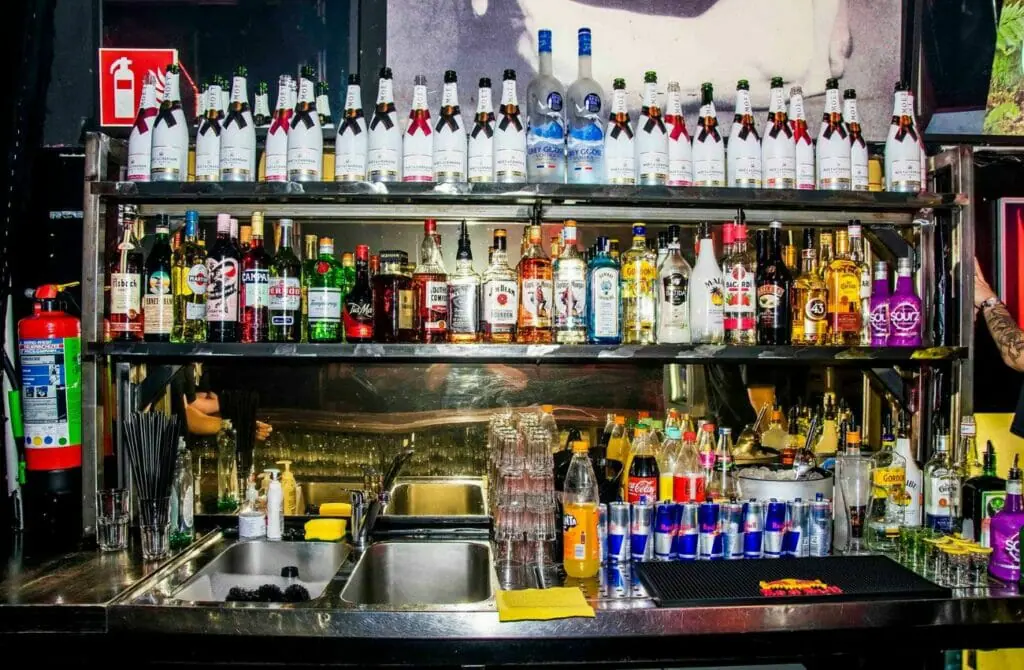 Gay Suana and Gay Cruising in Essen, Germany
There are many opportunities for you to meet a man who shares your sexual tastes if you want to enjoy a Gay Sauna and cruise in Essen. There are some fantastic gay saunas with modern amenities, including glassed dry saunas, steam saunas, and first-floor lockers conveniently located around the LGBT districts. However same is the case with cruising areas where you would relax your body.
However, to spare you from scrolling and endless conversations with those headless torsos who could be catfish. We've done the work and assembled a list of Essen's top saunas and cruising locations.
When traveling to a new city, heading out for more than just a stiff drink can be exciting. One aspect of the Gay Essen scene that many queer men enjoy is visiting gay saunas and cruising clubs.
Sure, the sauna culture in Essen is not as hedonistic as in Amsterdam, Barcelona or Berlin, but these venues still offer a chance to meet new people, socialize, and engage in sexual activity – without resorting to gay hookup apps.
However, it's important to remember that these venues can vary greatly in terms of atmosphere, clientele, and rules, so it's a good idea to prepare yourself before visiting. If you are apprehensive, we advise studying our guide to visiting a gay bathhouse for the first time, which should help set your mind at ease and always practice safe sex.
Additionally, it's important to be aware of and respect local laws and customs regarding gay venues and sexual activity. With a little planning and an open mind, visiting gay saunas and cruising clubs can be a fun and exciting part of your gay Essen travel itinerary.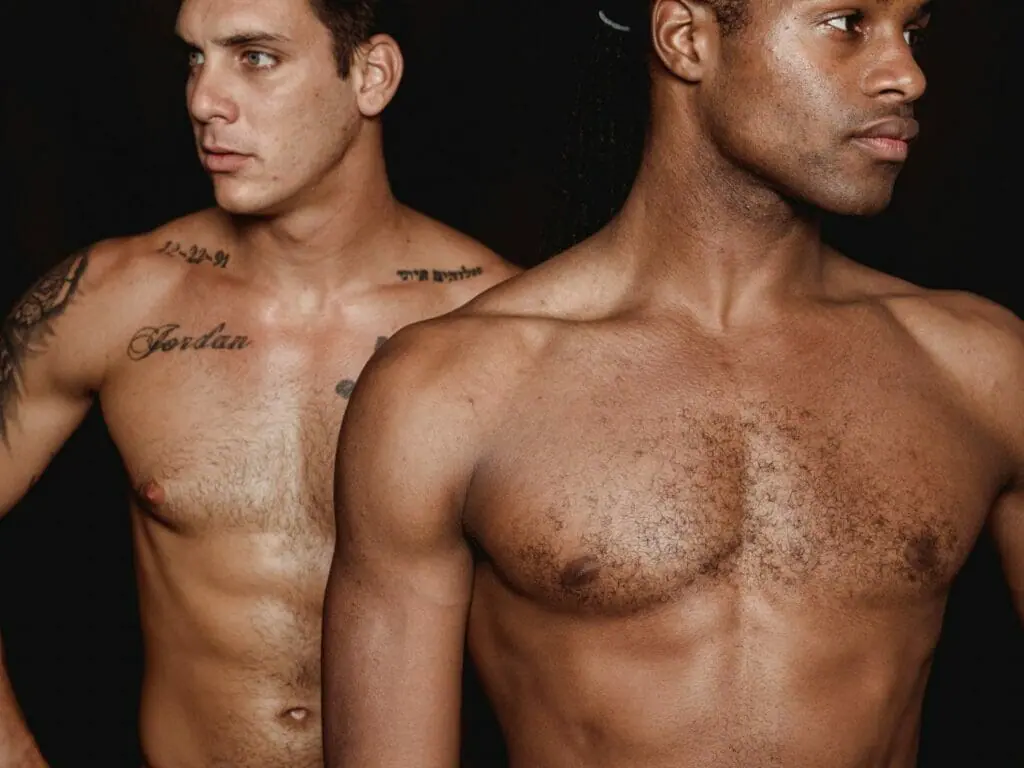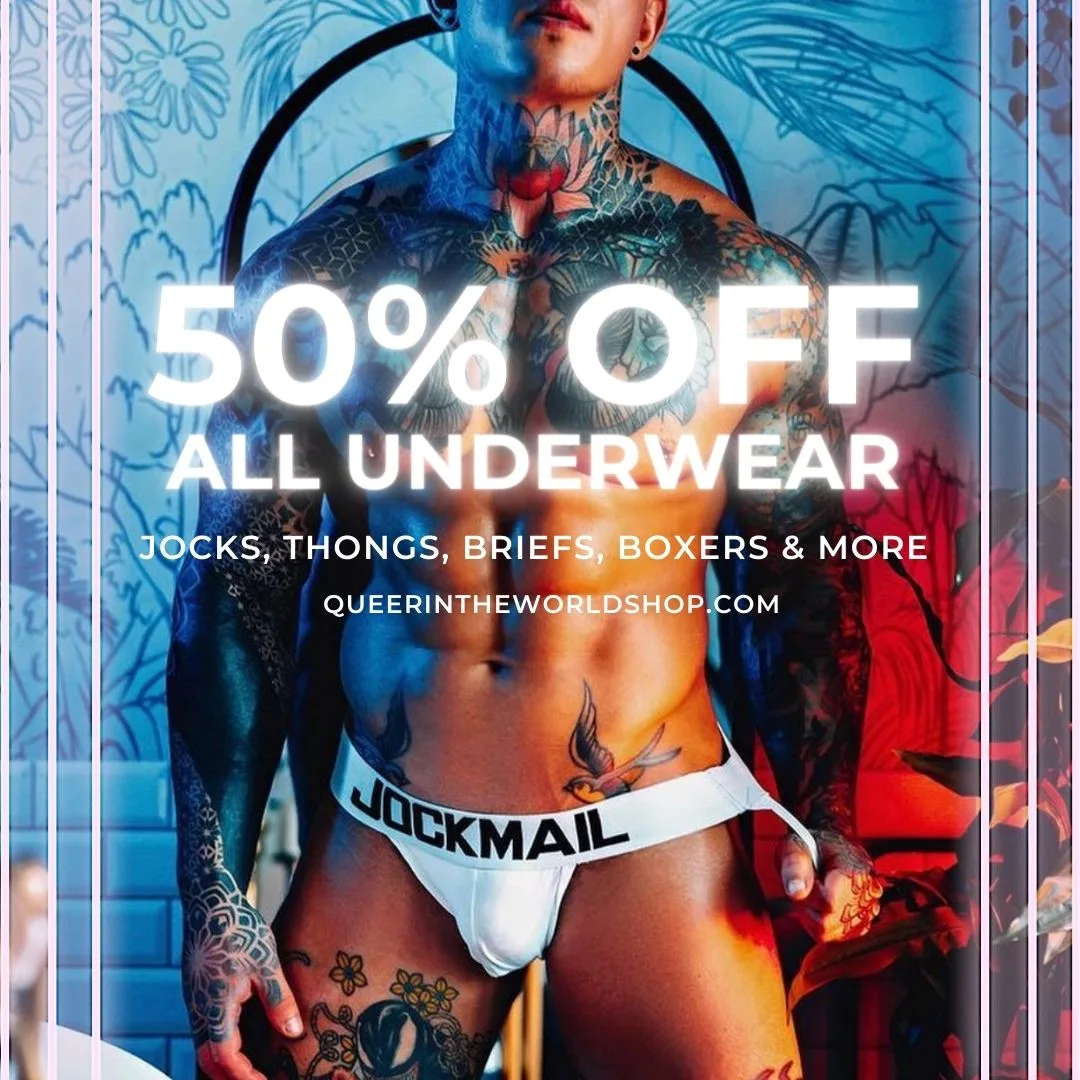 Man Moviethek
(Temporarily or permanently closed. If you know something, please suggest an edit.)
Moviethek is a modest gay cruise pub with various hip amenities, and its gay movie theatre will wow you. Also, it has an adult store in Essen where you can buy lubricants and sex toys. In addition, there are cottages, cruising areas, and glory holes available here.
Phoenix Sauna
(Temporarily or permanently closed. If you know something, please suggest an edit.)
Parties are nearly always better when shared with close friends, so dress comfortably while still looking put together if you decide to attend Phoenix Sauna Essen. Phoenix is abundant in cobblestone streets, architecture, and incredibly social, visual, and culinary situations. Phoenix Sauna Essen makes it difficult to meet new people, even through internet dating. It must be worthwhile for you to come here.
Drexx
(Temporarily or permanently closed. If you know something, please suggest an edit.)
Gay hangouts like DREXX Rheinische Str. Essen is typically quite popular to add to your list of go-to places because of the environment and nightlife, which may help visitors forget about dullness and mediocrity in favor of fun and get the most out of their visit.
It's no surprise that Rheinische Str. 60 in Essen and the surrounding region has become a well-known LGBT area over time, given the cool and comfortable atmosphere and the new people and music to check out.
Pluto Sauna is a famous gay sauna in Essen with enormous, modern facilities. It was a member of the Phoenix Sauna network. Two pools, a sizable locker room, a Finnish sauna, a steam room, a jacuzzi, private cabins, a lounge area, a massage service, a solarium, etc., are all available on Pluto. Various drinks and snacks are offered in the on-site bar and café. Open seven days a week (nonstop on the weekends).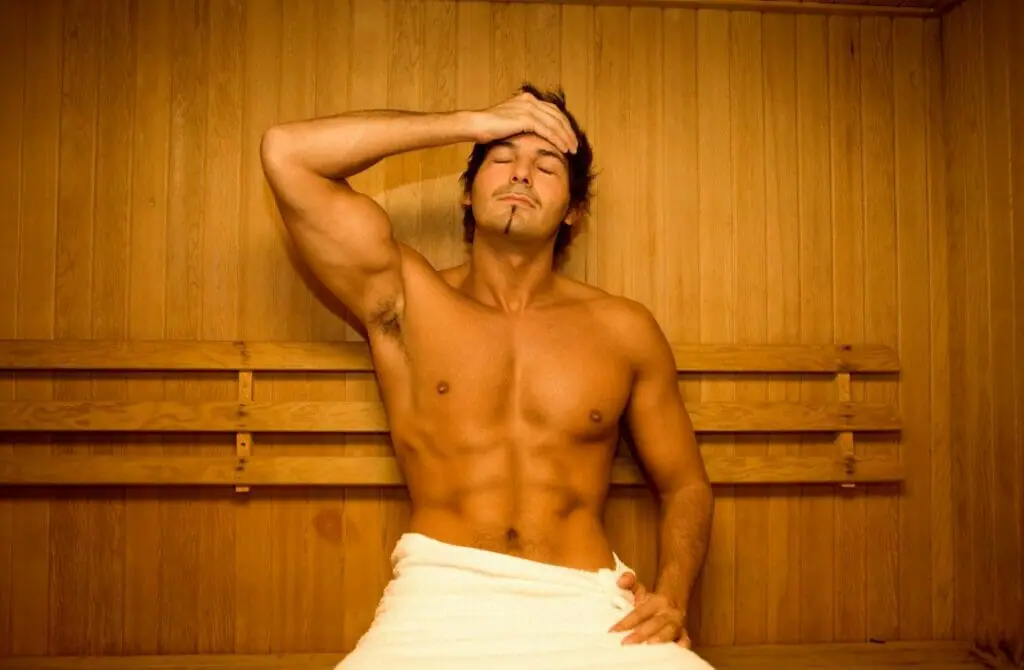 Gay Map Of Essen
Finding it hard to envisage where everything is in Essen? Hopefully, this queer-centric map helps where we have marked all the bars, clubs, parties, hotels, saunas, massages, and more will help you stay in the spot best suited to you!