Charleroi, located on the north bank of the Sambre river, is the third-largest municipality and the fifth-largest city in Belgium. The city is highly known for its heavy mining industries and museums, with the mine of Bois du Cazie holding UNESCO World Heritage status. To be honest, the Belgians describe it as an impoverished, violent, and underdeveloped black city.
However, after touring the city, we think it's unfortunate for Belgians to portray this historical city in such a negative light. Despite its societal shortcomings, Gay Charleroi is teeming with innovations, gallery passageways, and a long tradition of comic strips. Numerous well-known characters were born from it, including Spirou & Fantasio, Marsupilami, Boule & Bill, and Lucky Luke.
What do you think, a city with world-renowned photography museums teeming with artistic performances, LGBT events, grand festivals, and exhibitions isn't a worth visit? So, if you are not an ordinary tourist and love to explore something out of the box then Charleroi should be on your bucket list.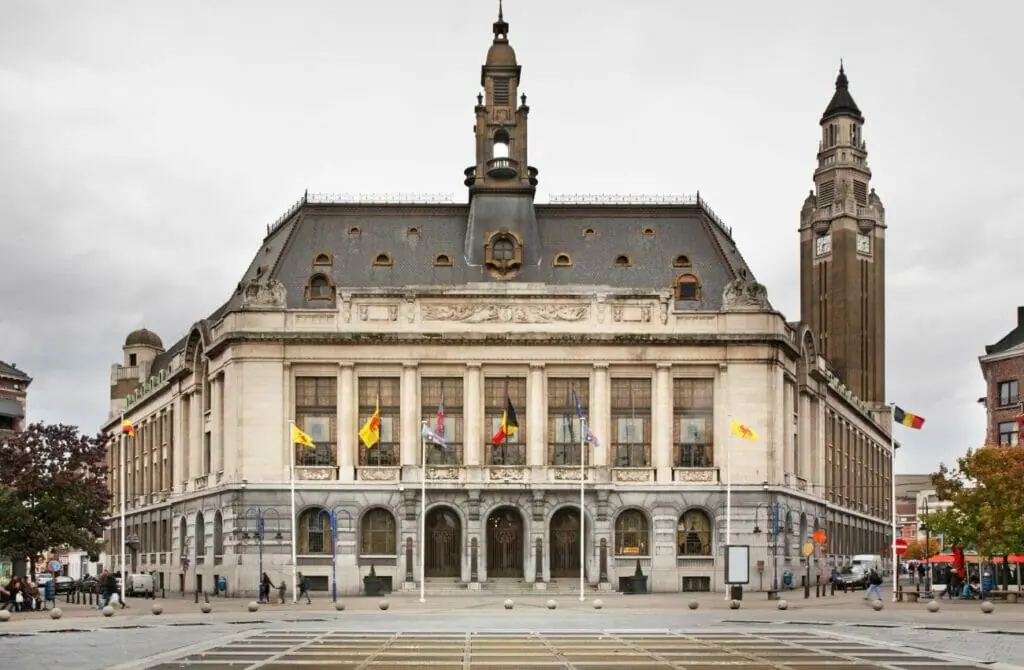 The next thing is; Is Charleroi worth visiting for LGBT?
It is. Belgian law permits same-sex unions and adoptions, and in 2021, ILGA-Europe ranked Belgium second in the European Union for the defense of LGBT rights. Charleroi, like the rest of Belgium, is quite accepting of LGBT people, and it frequently hosts festivals and events with an LGBTQ+ theme throughout the year.
Now if you have added Charleroi to the itinerary, read the travel guide below to reap the rewards the city has to offer.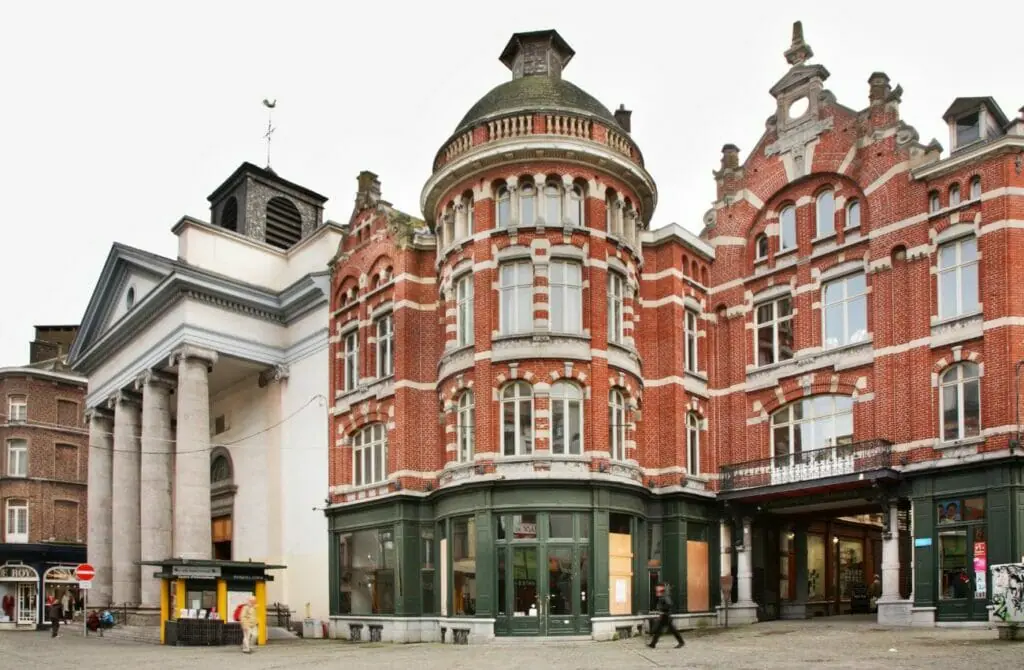 Gay Attractions in Charleroi Belgium, Belgium
The city doesn't have flashy attractions, but as you explore its culture, museums, and historic, evocative buildings, you'll see evidence that it's a gem buried in the ashes. The majority of the city's main attractions are museums, which provide enough to urban explorers, innovative thinkers, and yes, photographers.
Aside from the museums, the town's main street is lined with restaurants and cafes serving the finest French cuisines. Explore our hand-picked attractions; you will not regret it.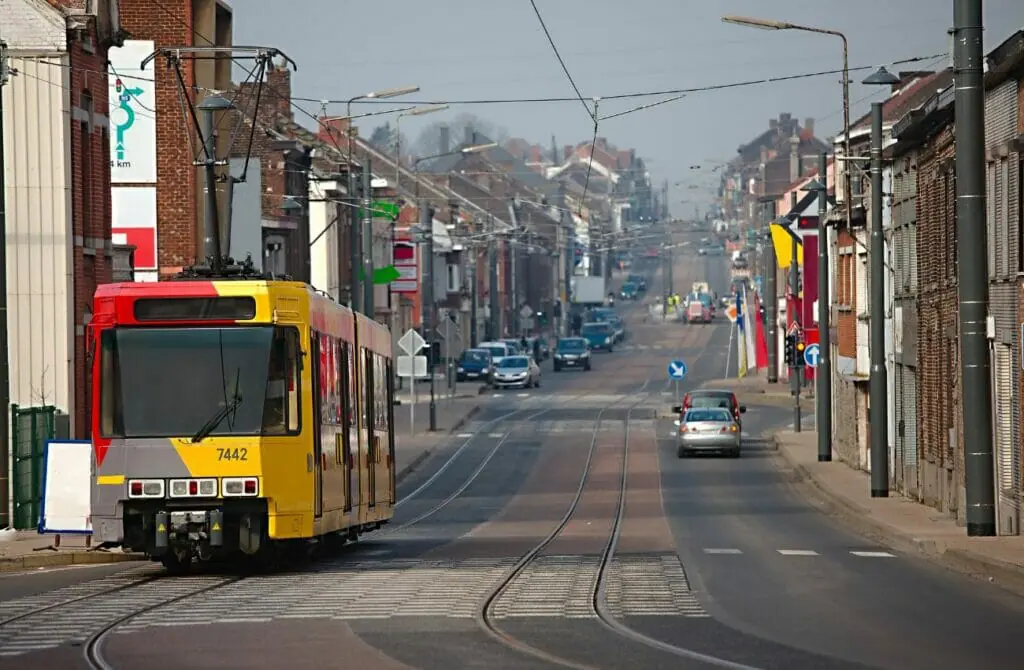 Le Bois du Cazier
The mining area known as Le Bois du Cazier covers 26 hectares and is a designated UNESCO World Heritage Site. Along with several industrial exhibits, the workshops also give visitors the chance to learn how metal and glass are made.
The saddest aspect is that it is a place of human tragedy where many people perished in Europe's biggest mining disaster A former miner's audiovisual presentation explains to you the tragic loss of lives and the background of how this city came to be known as the "black city". You won't be able to remain impassive because each step will be emotionally stirring.
Le Bois du Cazier also offers a tour of the Glass Museum and the Industry Museum.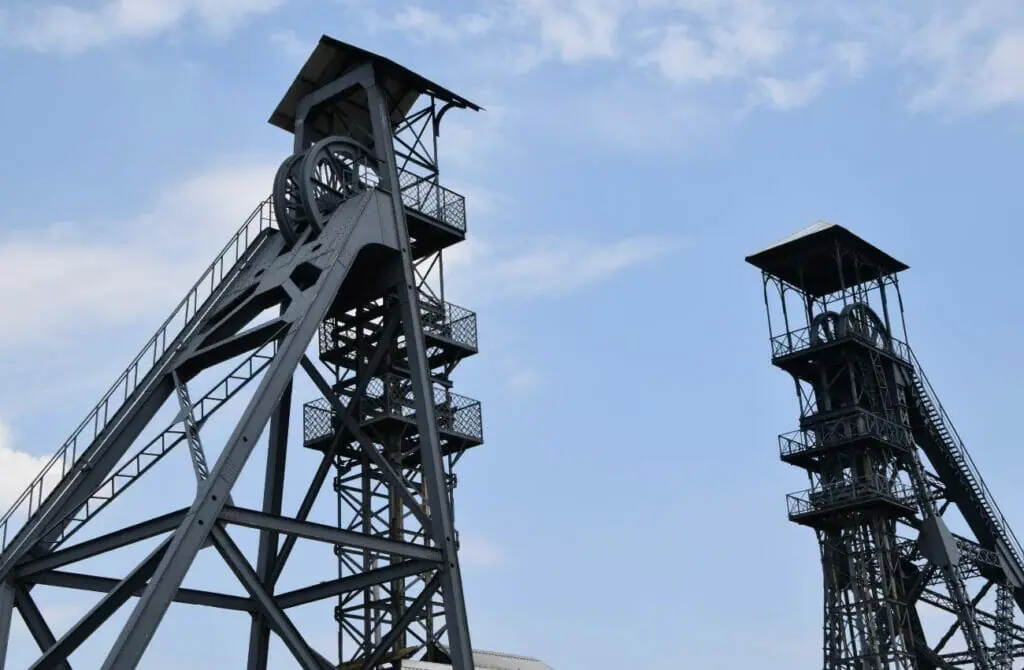 Musée de la Photographie
Charge your phone/camera batteries because this photography museum is one of Charleroi's most popular photo spots. It is one of Europe's largest photography museums, housing all types of photography from all eras.
The museum's other main draw is its collection of photography-related artifacts and antique cameras. The building itself is a pleasant surprise, a blend of old and new art, much like the photographs on display. Try out the analogical cameras as well!
Glass Museum and the Industry Museum
You can skip the sentimental part and creep up the Glass Museum and the Industry Museum lying within the hectares of Le Bois du Cazier. Here you will explore the transparency of Belgium's industrial background.
The Glass Museum, located in the former lamp store, showcases the history, art, and manufacturing processes of glass from ancient times to the present. They welcome visitors to blow their glass while admiring the artwork on exhibit.
The Industry Museum retells the period of the Industrial Revolution by displaying a metal rolling crusher from the middle of the 19th century, as well as steam-powered devices, lighting, and an electric tramway built in 1904.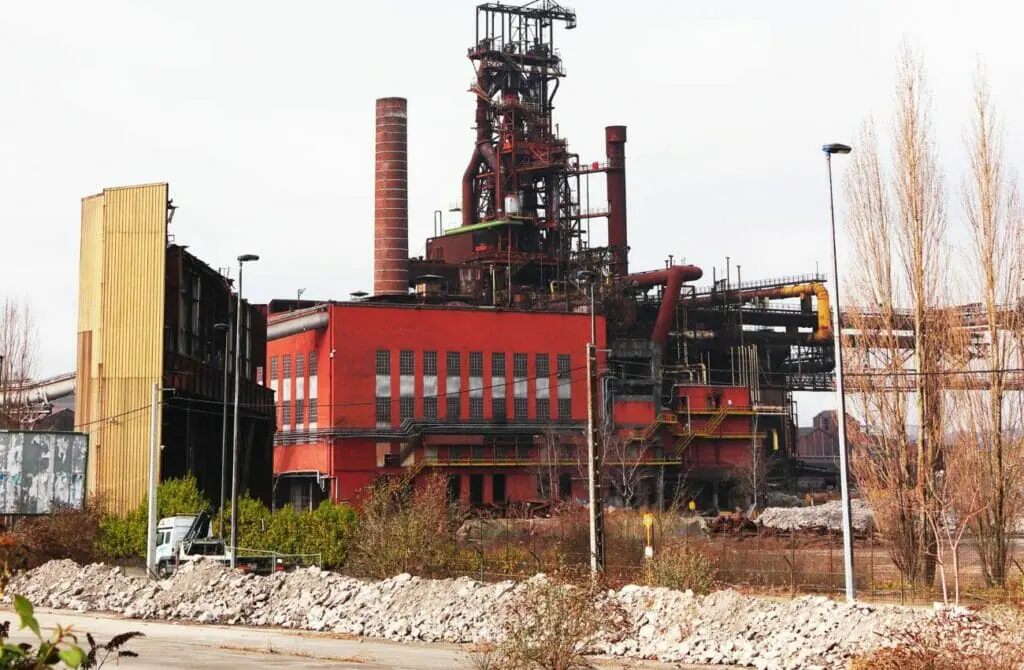 Comedy Central Charleroi
Eat, Drink, and Laugh!!!
Whether you enjoy jokes or cocktails, this performing arts theatre is a must-see in Charleroi. The vibrant, colorful environment full of laughter will maximize your serotonin (happiness hormone). The theatre also has a restaurant and a bar where you can enjoy a delectable meal or cool cocktails.
Grab a meal before or after the show because it's difficult to leave when you're bursting out with laughter. One of the best things is that the performing hall is small, so you'll be up close and personal with the artists, and you can even meet them if you want.
Also, a great opt. to impress a date with a night of jokes.
A big hello to adrenaline junkies!!!!! Fly like a superhero without worrying about falling!
The Charleroi Airspace indoor skydiving wind tunnel allows visitors to feel the thrill of free fall in Europe's highest indoor skydiving wind tunnel. Don't worry if you're not a thrill seeker! The infrastructure also includes a bar, restaurant, and lounge where you can enjoy beers, and cuisines, or while perusing other flyers.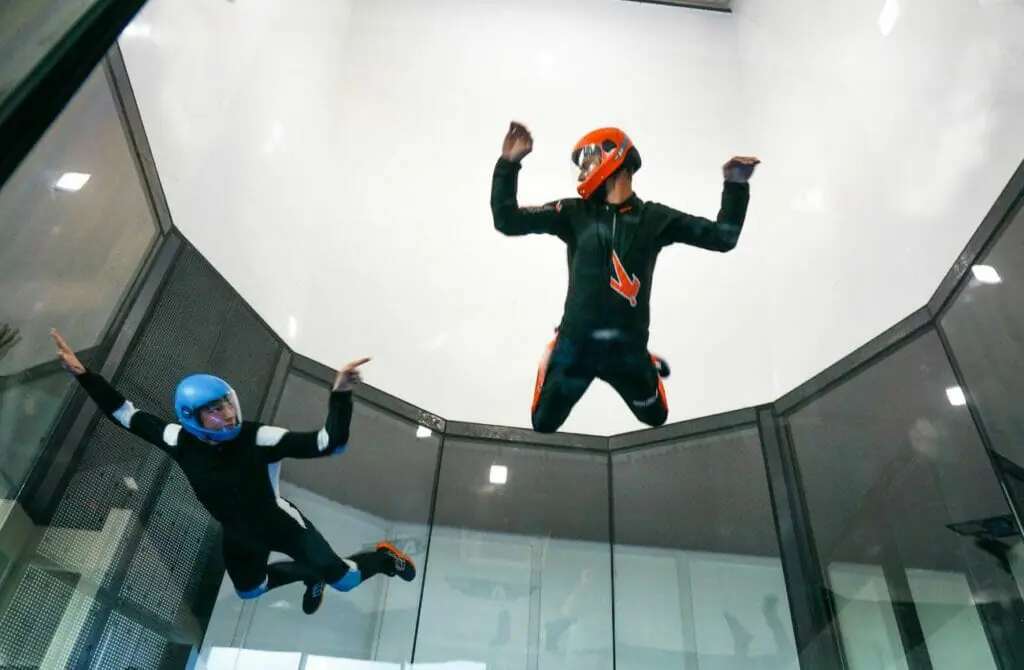 Castle of Monceau-sur-Sambre
Whether you want to spend some lovey-dovey time with your significant other, want to grasp history, or want to perk up your Instagram account, you will be completely smitten by this stunning castle.
This majestic castle is surrounded by a top back park with trails and people regard it as a perfect place to relax.
Food Tours
The Charleroi cuisines combine Dutch, French, and German dishes to create the ultimate fusion of flavors from throughout all of Europe. The interiors of restaurants are so distinctive that when you share a picture of food on social media, your followers will first see the interior and then the food. The must-try meal options are the Vitoulet and Chimay Red (the first Trappist beer).
So, Here we select the top 3 food spots, best for LGBTs.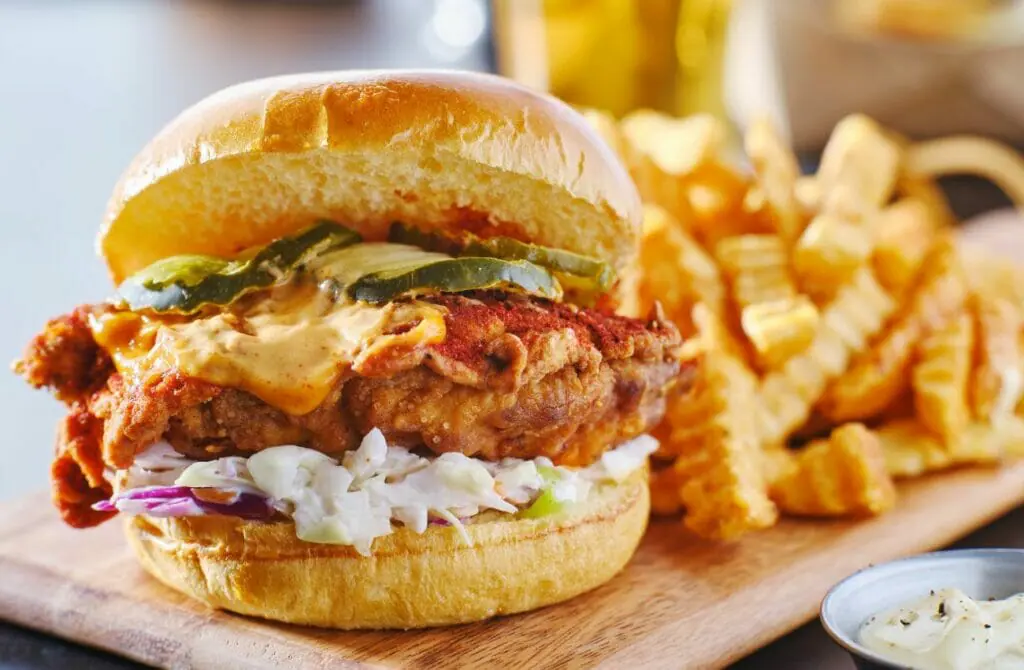 The Huggy's Bar Charleroi
Hey Gluttons! Get your stomach excited!! The Huggy's Bar is a high-rated gourmet hamburger restaurant. A buzzing slip of a place with eclectic decor and unique anterior furnishings, serving the best sparkling beers along with delicious fast food. You will taste the best crispy chicken here.
Brasserie de la Digue
Located at the bustling Place De La Digue, this restaurant has the most picturesque interior and offers the Charleroi's best mouthwatering dishes. The pleasant aroma that welcomes you when you walk through the door makes you instantly more hungry. Grab the chair on the outdoor seating and must try their croquettes!
Cafés Van Hove
Great place to pick up coffee, with 20 distinct varieties, and tea, with 100 alternatives. Extraordinary sips that pass your lips and the live jazz music beats create an amazing experience. The best part is that it is a popular hangout for thirsty gays craving an iced latte or a hot cup of coffee.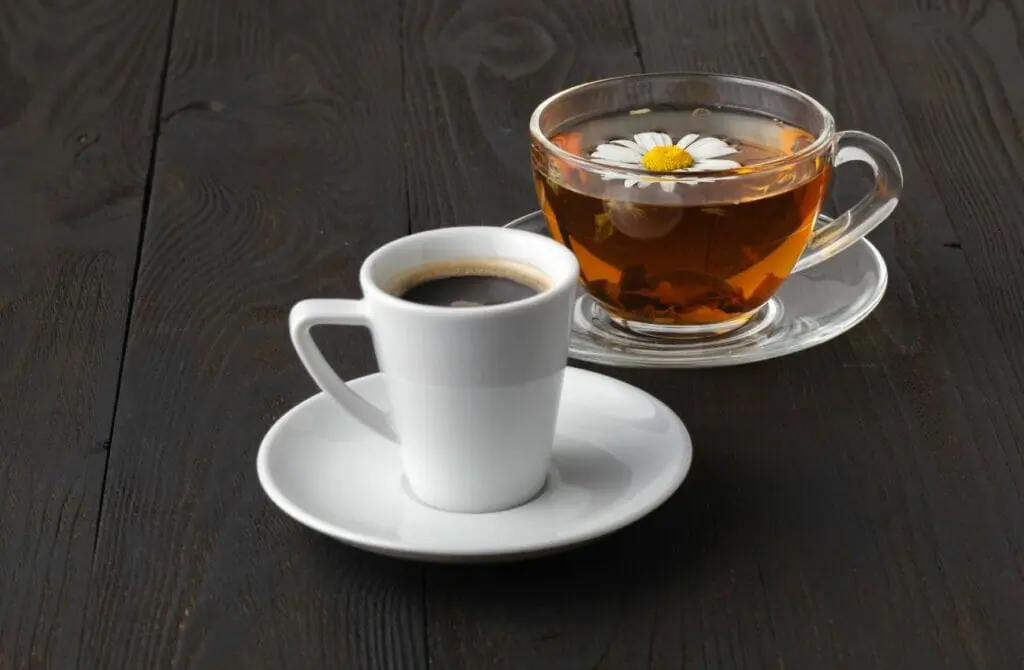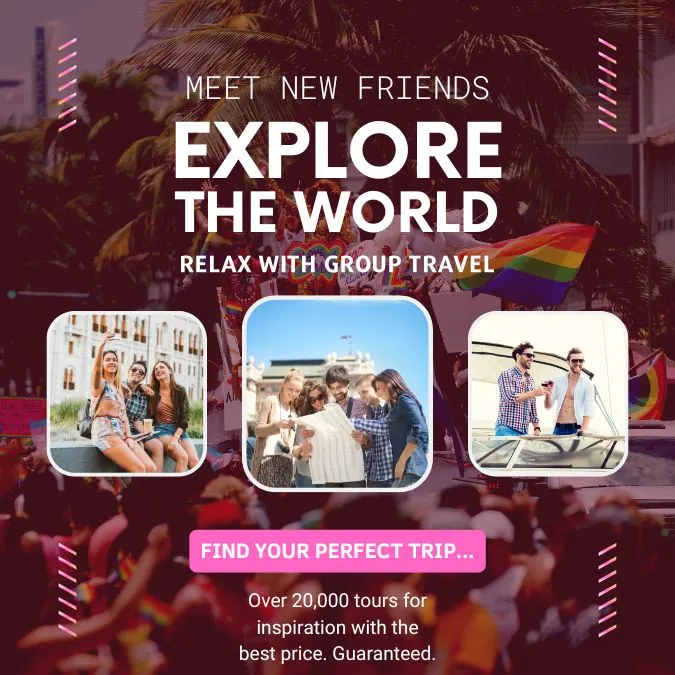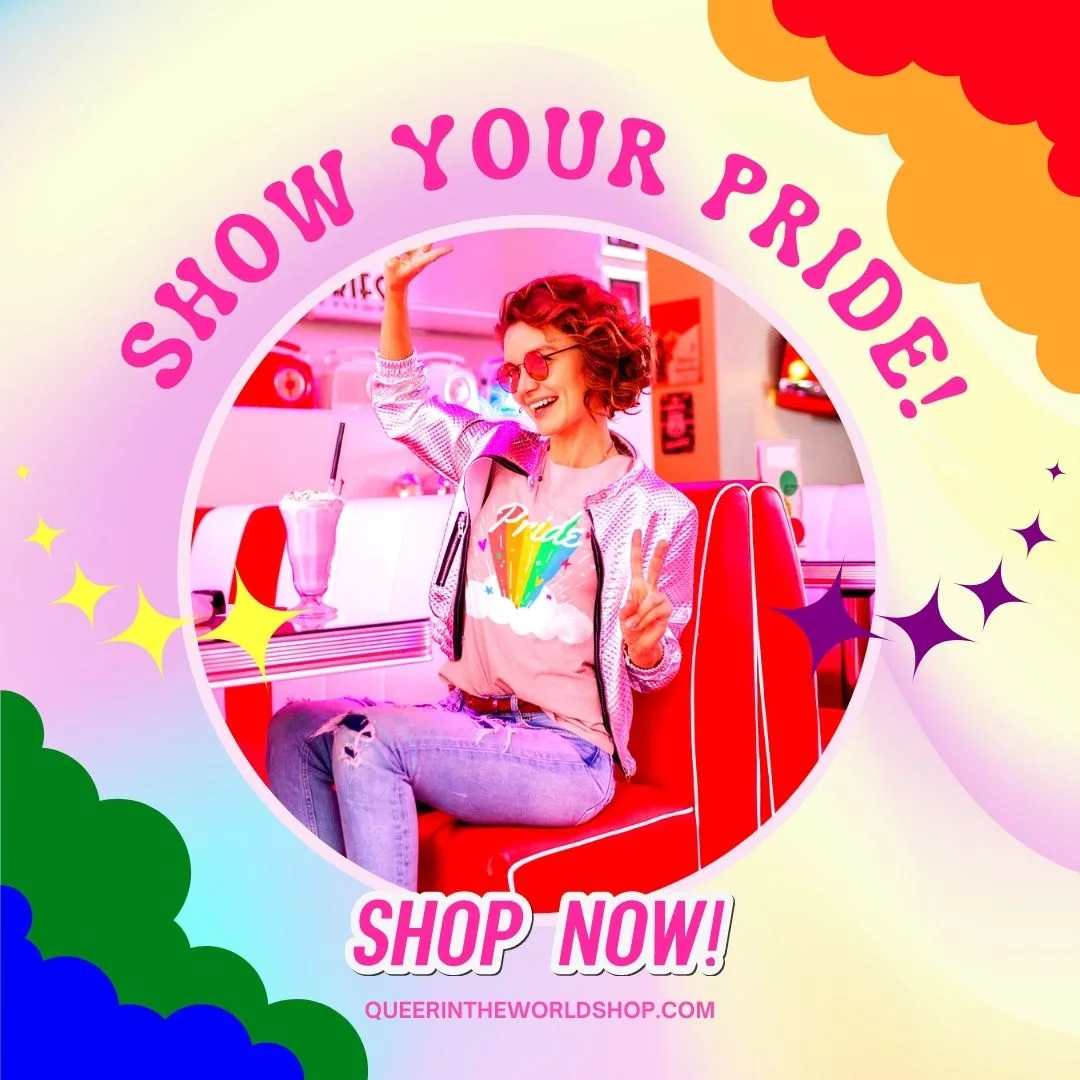 Gay-Friendly and Gay Hotels In Charleroi, Belgium
Like hotels in many parts of the world, Charleroi Hotels normally provides an inclusive and welcoming environment to their all guest, regardless of their sexual orientation. These hotels generally aim to provide guests with a comfortable and enjoyable stay, without discriminating against their gender, since doing so would be illegal.
The plus point, if you as a guest could have any concerns about the hotel's policy or treatment of the gay community you can always reach out to the hotel directly.
Now, what takes you so long? Discover a warm and welcoming destination where diversity is celebrated and every guest is treated with equal respect. Book your stay at one of Charleroi's gay-friendly hotels today and experience the beauty and hospitality of Belgium. Some are here!
Needless to say, there are also hundreds more hotel and hostel options in Charleroi if none of these suit your desired budget, facilities or area – but these are the best hotels according to other gay travelers and us. Whatever your needs are, Charleroi has you covered.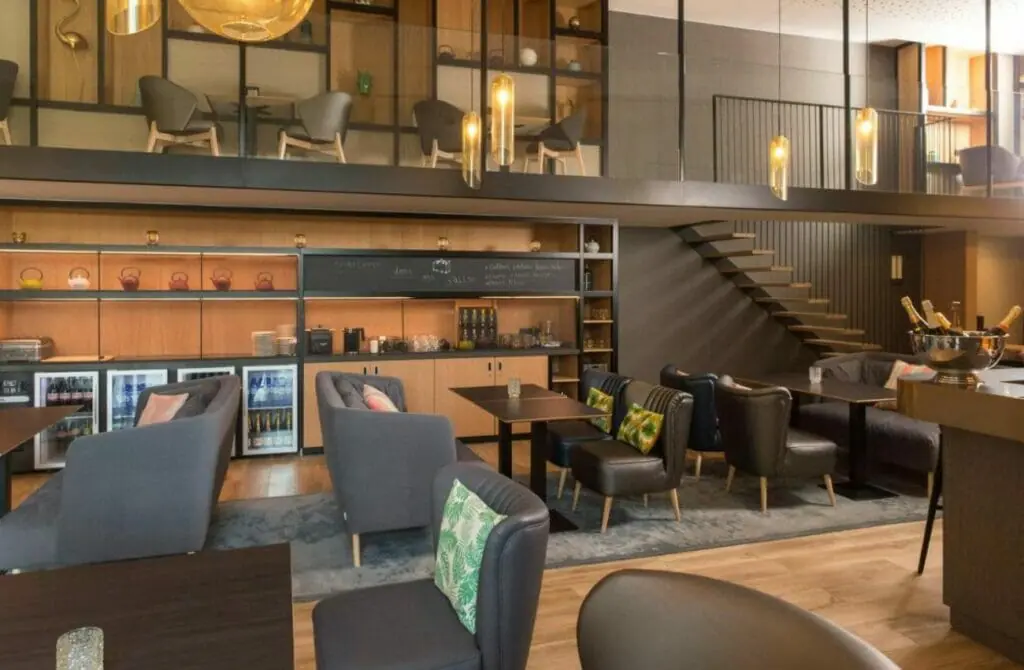 Experience a haven with inclusivity and comfort where the LGBT+ community is embraced and every guest is welcomed with open arms. Encircle it as your next destination for your memorial stay. This 4-star lovely hotel with admirable helpful staff resides in a beautiful location in Belgium. It is located in the city center with River Gaouche on one side and the Shopping mall on the other side.
There is a famous cocktail bar "Le Carolopolitan" just less than a mile away. You can reach there by having a little walk. You can also be able to visit a bunch of Restaurants that surround the Novotel hotel. They offer diverse foreign food such as French, Italy, and Mediterranean dishes.
Guess, what? The hotel's lounge area is a famous dating point in Charleroi. Don't miss spending a romantic evening there.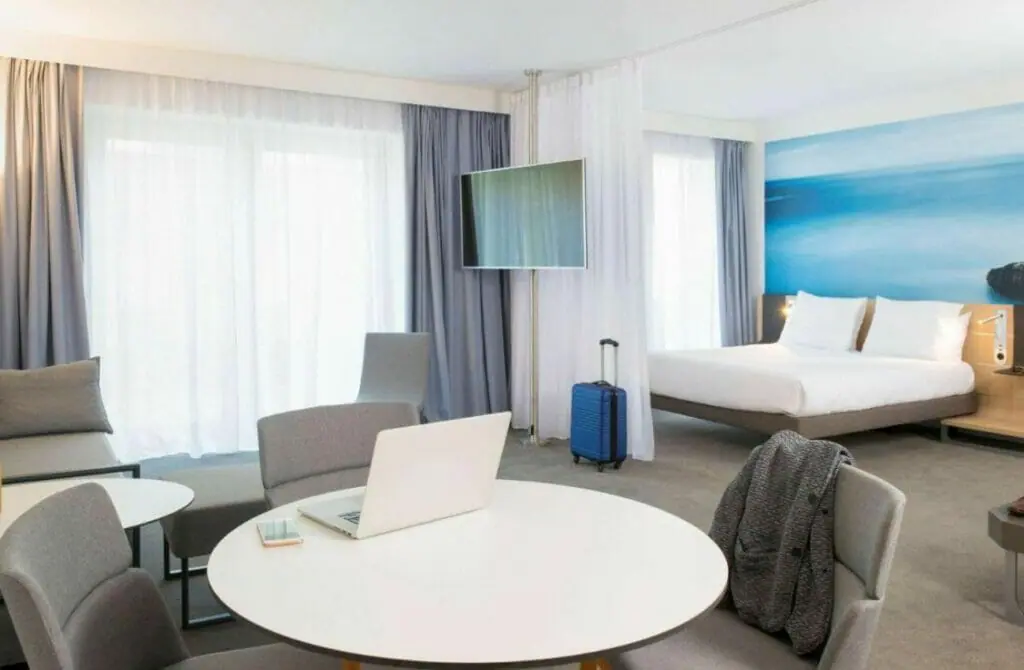 Van Der Valk Hotel Charleroi Airport ☆☆☆☆
An Excellent hotel with excellent services and an attractive location, van der Valk is going to be exactly according to your taste. The hotel offers comfortable rooms with flexible facilities and sound packages with unforgettable tasty food. You will appreciate the fine decoration and spectacular ambiance of this hotel.
The staff is so supportive, kind, and always ready to serve. They offer a free shuttle; the Parking lot is wide and spacious with the amenity of free parking when you are away. The airport is an asset as its location is so convenient to the hotel.
In addition to it, van der Valk is offering a fitness center and a comfy quiet lounge that would gratify your stay. You will discover a new taste of Belgium and French cuisine in the comfort of this hotel.
Aero hotel is an amazing gay-friendly hotel surrounded by entertaining games centers and attractive restaurants. Rooms are up-to-date and feature top-notch amenities like free Wi-Fi, a refrigerator, and attached bathrooms. Guests can enjoy continental breakfast in the Dining room while reading the romantic novels provided by the hotel's staff.
Let us tell you the best part!!! It's an ideal stay spot for game junkies. Yeah, The Charleroi's Game centers "Eurpeon Flight Stimulator, Le Cabinet, and Airspace skydiving located just 5 miles away. Due to this convenience, the wild kind of gays always stays here.
So, Whether you are looking to unwind, explore the city, or meet the best people in the comfort of the hotel, AERO 44 has got you covered.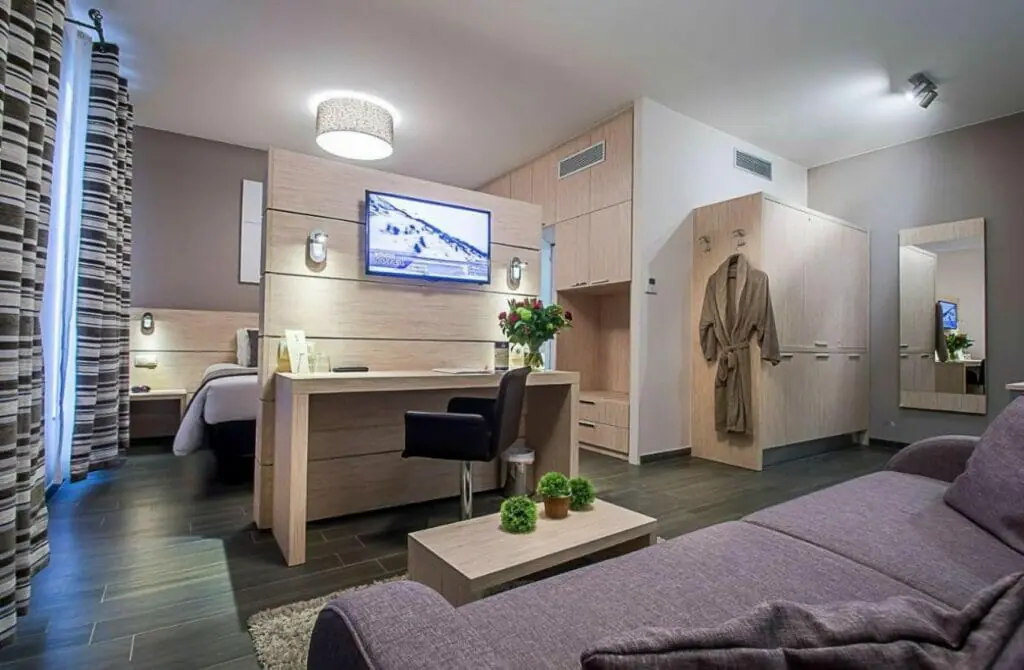 Leonardo Hotel Charleroi City Center ☆☆☆
Welcome to the Leonard Hotel with the slogan "Home away from home". It will make you feel very relaxed, enjoyable and facilitated that you won't miss your home at all. With its wide, airy, and spacy rooms, prestigious fitness center, and lovely lounge with a splendid view, it is the famous staying spot of gay travelers. The hotel also offers Culinary treats during your three-time meal.
And don't forget to pay your visit to the nearby famous theater "Comédie Centrale de Charleroi" where you could have genuine fun in life. After that, just on a 10-minute walk, you can have a variety of restaurants and cafes where you can satisfy your appetite through a diversity of tasty food.
The outstanding decoration of the Leonardo Hotel is one of the main attractions of this hotel, which is perfect for your charismatic vocations.
An orange-themed hotel that celebrates the local yearly carnival with colorful festival clothes.
You can enjoy the comfort of their prestigious 7 serviced fully equipped apartment with its location near the A7- exit-21 surrounded by La Louviere, Binch, Soignies, and just in the cross of cities like La Louviere, Binche, Soignies, and just on a little walk you will have water bridge leading to the world's tallest boatlift of stripy-Thieu.
Indulge in the ultimate gateway experience with Orange Hotel where you will have the best central to relax, rejuvenate and refresh as well as for your leisure trips.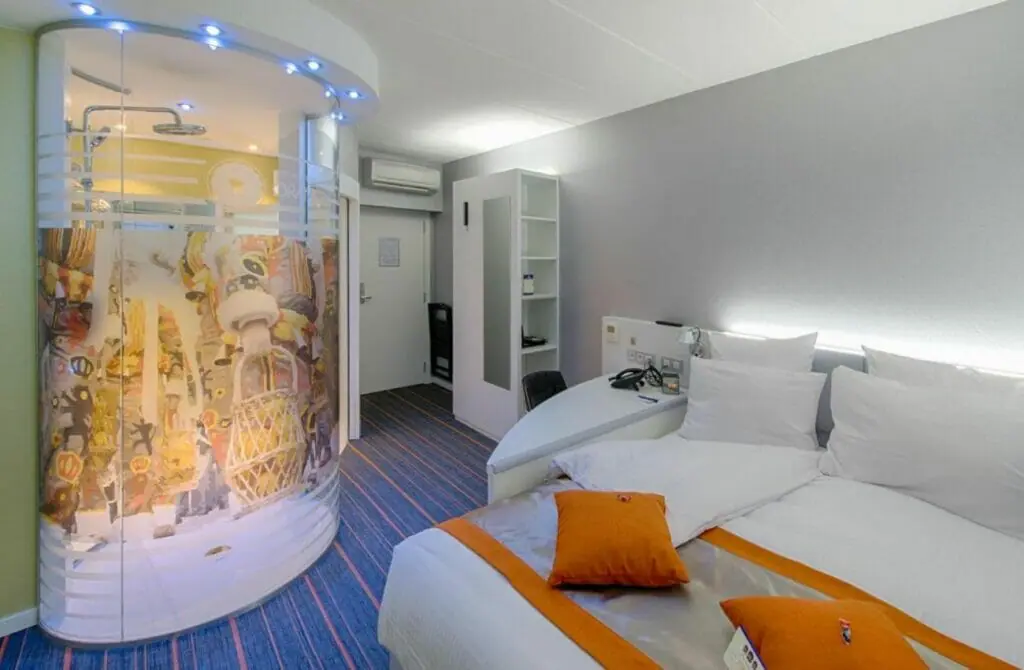 It's a great pick-up hotel for those who prefer to spend their money on attractions rather than hotels. Their affordable modern rooms, affordable amenities, and prime location made it the first choice of all guests.
It is located near the well-known landmark "Rue Leon Bernus" and is a must-visit stunning church of St. Christopher. Rooms are well furnished and offer every facility including a TV screen and bathroom accessories like a Hair dryer. Its prime location consists of popular spots like L'Esprit Bouddha, Chez Minh, and Etoile D'asie, which are serving up some great dishes.
And if you are a Science lover then there is another famous place surrounding Hotel south that requires your visit and that is Musée de l'Industrie. It is a great science museum with a lot of showpieces full of knowledge.
A reasonable top Gay-friendly hotel with a convenient and beautiful location situated at the heart of the city. You can enjoy the view over the river Sambre and just a few meters away there are a train station and airport which requires about a 20-minute walk. If you are an air traveler then it may be quite handy for you as you can use bus line A to reach the hotel.
The location is as attractive as there is a big mall with quality products around the corner of the hotel. And the center is within walking distance. The rooms they are featuring are simply amazing with so many facilities like free Wi-Fi, air conditioners, and a flat-screen TV with a study desk.
The staff is so friendly and helpful with better policies and additional services. Now just imagine you with your partner staying at an Ibis hotel eating your breakfast with outclass view from your window.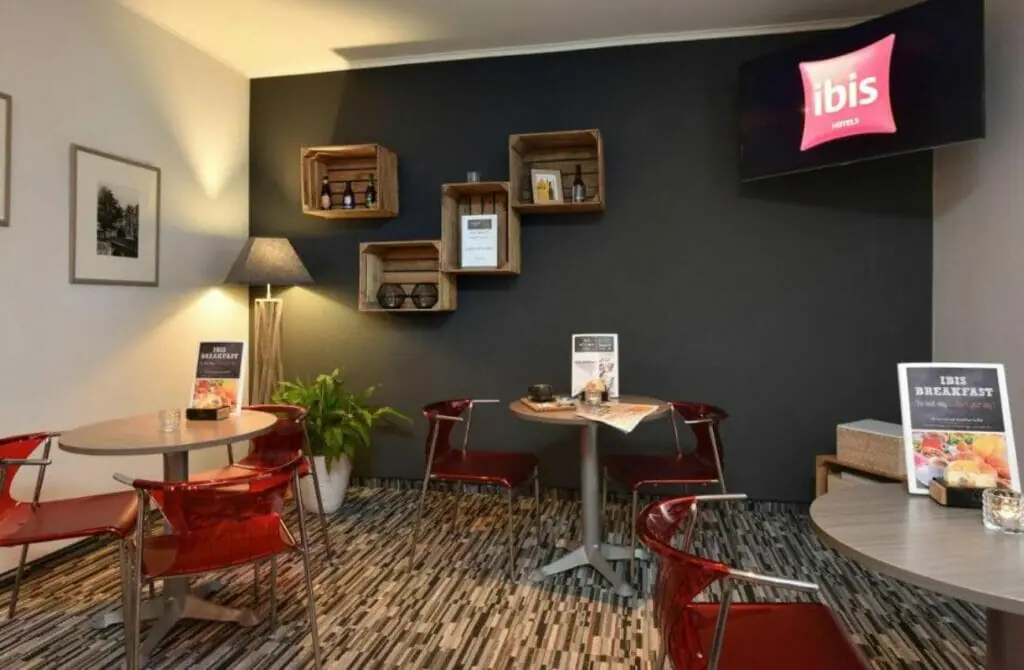 Gay Nightlife In Charleroi, Belgium
Charleroi's LGBT community is thriving, and the city has vibrant nightclubs, but it doesn't strive to compete with the nightlife of the best European cities. There aren't many gay clubs and pubs in the city, but those that do exist can accommodate a wide range of patrons and offer LGBT people a variety of enjoyable experiences.
So you may find anything you're searching for, whether it's a lively block party, a warm club, or a comfortable pub for a small group. The nicest part is that lads aren't just good-looking; they're also the friendliest gays you've ever met.
Here are some gay bars and nightfalls in Charleroi waiting for your arrival.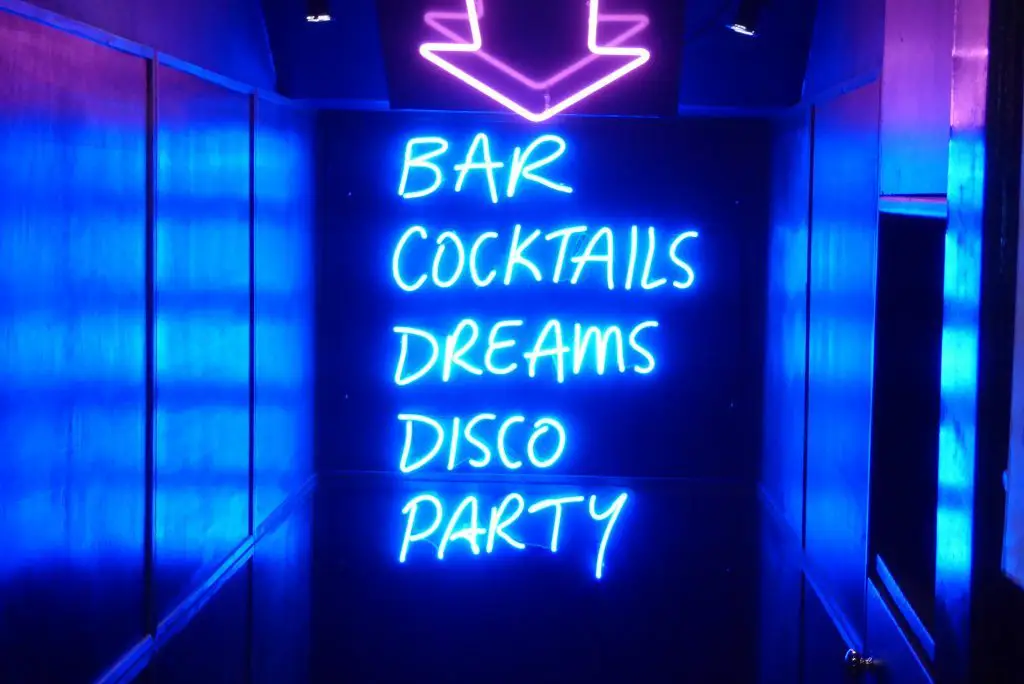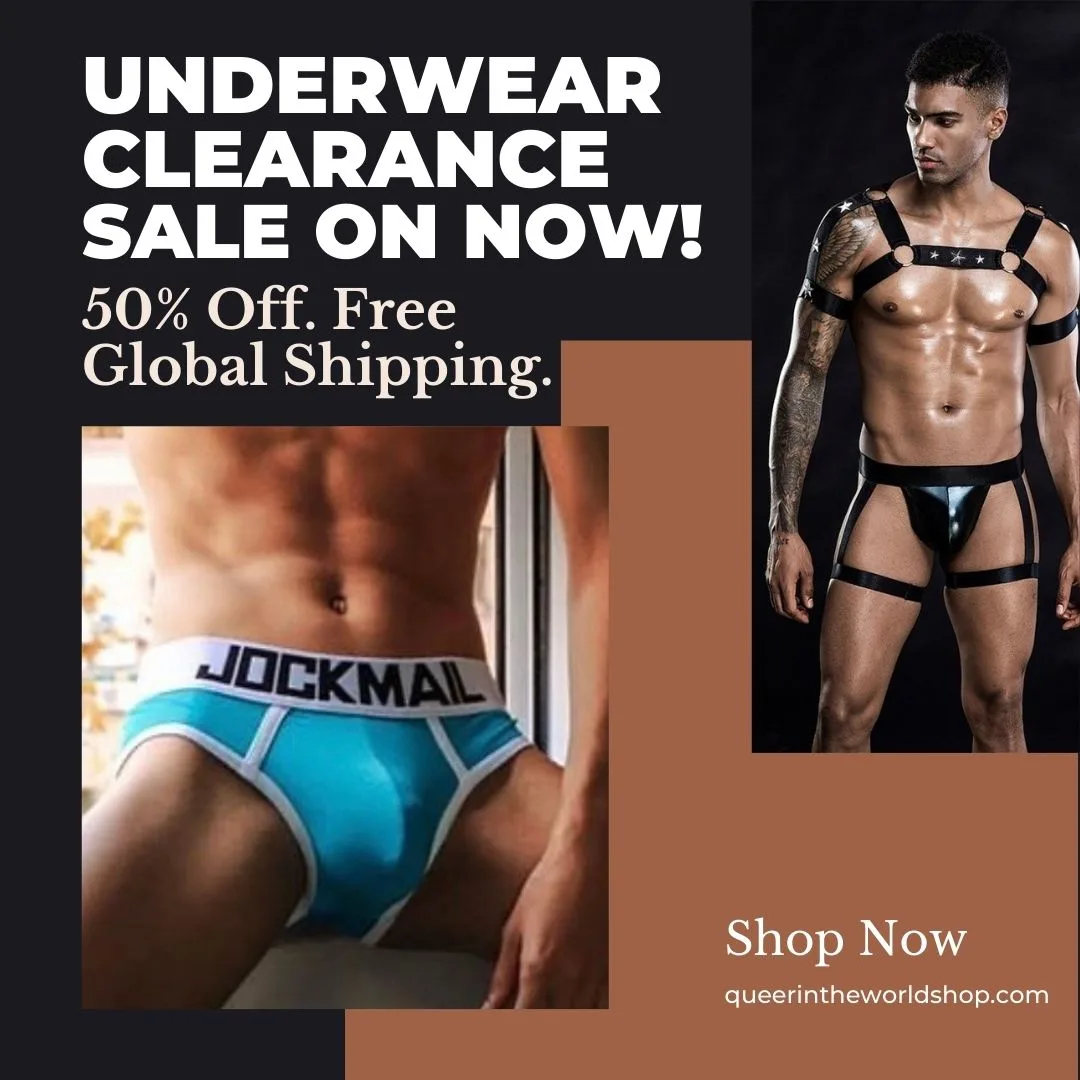 If you want to experience the booming gay culture, you must go to the Carolopolitan pub. This pub provides an environment where LGBTQ+ customers can unwind and be themselves, thanks to its stylish decor and welcoming staff. Be you and choose whether you want to party all night, make new friends, or just relax with a few drinks.
The bar has a lot of talented roster of DJs spinning the newest music, a fully stocked bar with premium cocktails, and a lively social setting that fosters interaction. Why then wait? Come and experience for yourself why the gay community in Charleroi calls The Carolopolitan bar home!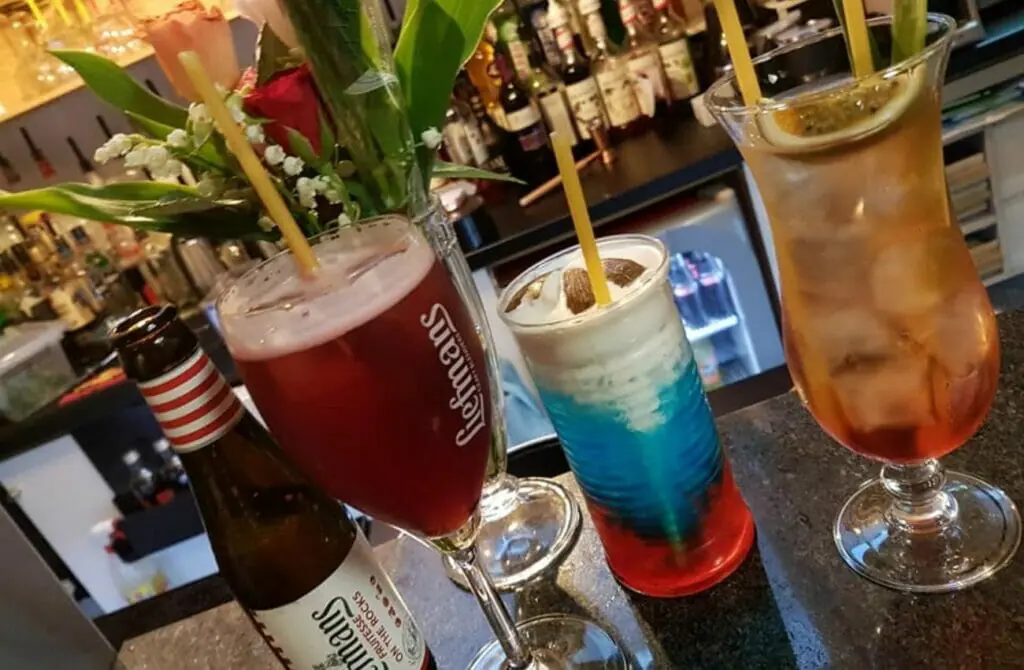 The LGBT community is served by the lively and welcoming El Pogona Bar Cocktail. This bar offers a warm, friendly environment where you can unwind, mingle, and have fun. It has everything for everyone, whether you want a unique cocktail, a cool beer, or a night out on the dance floor.
This lively and welcoming atmosphere makes it the ideal spot to meet new people so it's all up to how you wanted to spend your quality time.
It's a bet, the cold icy cocktails and the special karaoke music beats will shake your toes and tastebuds.
So, pick the El Pogona Bar Cocktail for a distinctive and unforgettable experience.
For the gay community, Le Gigi dinner theater is a well-liked hangout with its friendly atmosphere and the most beautiful rooftop in Charleroi's warm center identical to Montmarte. The energetic environment is best for meeting the best like-minded people and getting sweaty with them on the dance floor. People it as a magnificent discreet little bar best for a blast celebration.
A must-go bar as it provides a friendly environment to everyone who enters. It is the ultimate location for relaxing, interacting, and having a good time all because of its colorful furnishings, cheerful soundtrack, and broad drink selection.
It comes with great services, a great location, and great prices. Head to the terrace for a romantic, loving moment while holding the cold beer in your right hand and your partner's hand tightly in your left. This lively atmosphere is guaranteed to please you!!!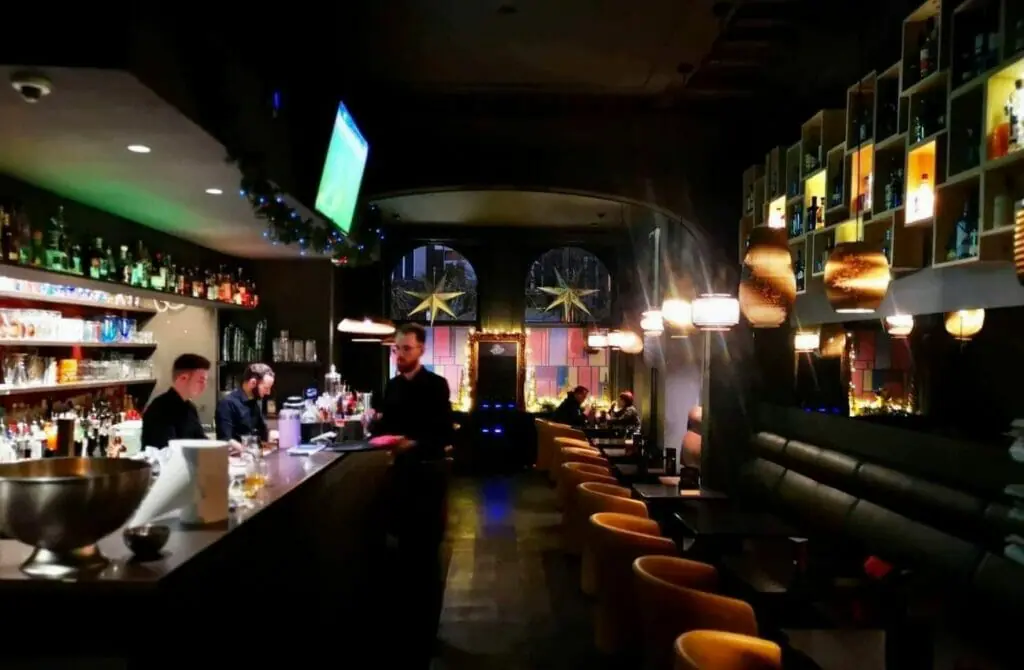 Here you go a well-liked homosexual hangout with a truly unusual texture, a dynamic environment, a diverse clientele, and an alternative music scene. The location combines a bar, music hall, and cultural center in a distinctive way, and it hosts a variety of LGBTQ+ events and activities.
Le Rockerill is a fantastic spot to mingle, dance, and take in live music because of its sophisticated and eccentric decor, which includes murals and antique posters.
The location regularly offers events including concerts, DJ sets, drag shows, and more to make sure there is always something fun going on. Le Rockerill is a must-go for everyone searching for a fun and unforgettable experience in Charleroi because of the welcoming personnel, fantastic environment, and distinctive cultural offers.
A well-liked hangout for homosexuals with its ideal setting for conversation and relaxation is Bhamas, which features a chic interior, a transformist show, amazing costumes, and a variety of characters and light games. You are not going to feel bored here.
This bar was previously owned by Christian di "maman," but now that Sylvie has taken over and renovated it, it welcomes guests with fantastic music and a positive atmosphere. It would be a terrific place to meet new people and have a great time out because of the warm staff and friendly customers. Come on down to this prestigious bar to experience your desirable nightlife!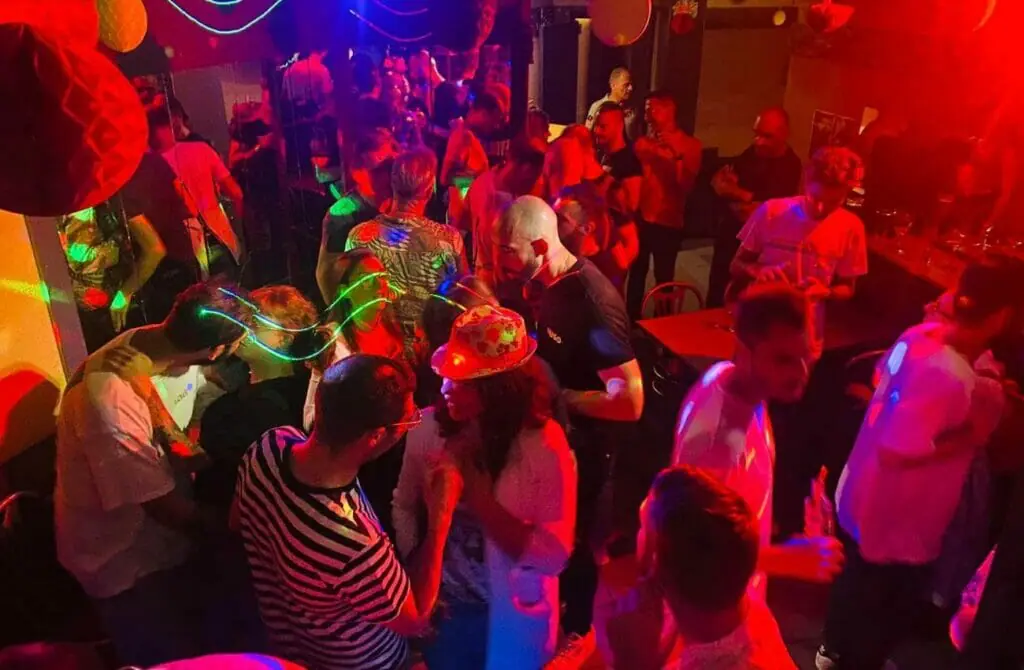 This is the only place to go if you love beer. Enjoy the spotless decor, adorable environment, reasonable prices, and the fact that this is the only place in Charleroi where you can get a beer or six. In a setting reminiscent of an English pub, you'll enjoy terrific music, a large selection of beers, and side foods that are served with the beverages.
Additionally, mouthwatering cocktails make it the perfect location for a fun-filled evening. It is a must-visit for everyone looking for an enjoyable and unforgettable experience in Charleroi because of its distinctive and whimsical decor, which includes the focal beer tank, and its jovial environment.
Therefore, head over to the bar and enjoy the greatest LGBTQ nightfall
Gay Saunas and Gay Cruisings in Charleroi, Belgium
In Charleroi Belgium, you can have access to certain gay saunas and cruising opportunities. These venues provide a safe and private place for gay men to relax, socialize, and engage in sexual activities. These businesses are well-liked among individuals looking for a distinctive and private experience because many of them offer a variety of services like steam rooms, saunas, and private rooms.
Additionally, Charleroi is a welcome and accepting city for gay men to travel to and explore because it is home to a growing LGBTQ population.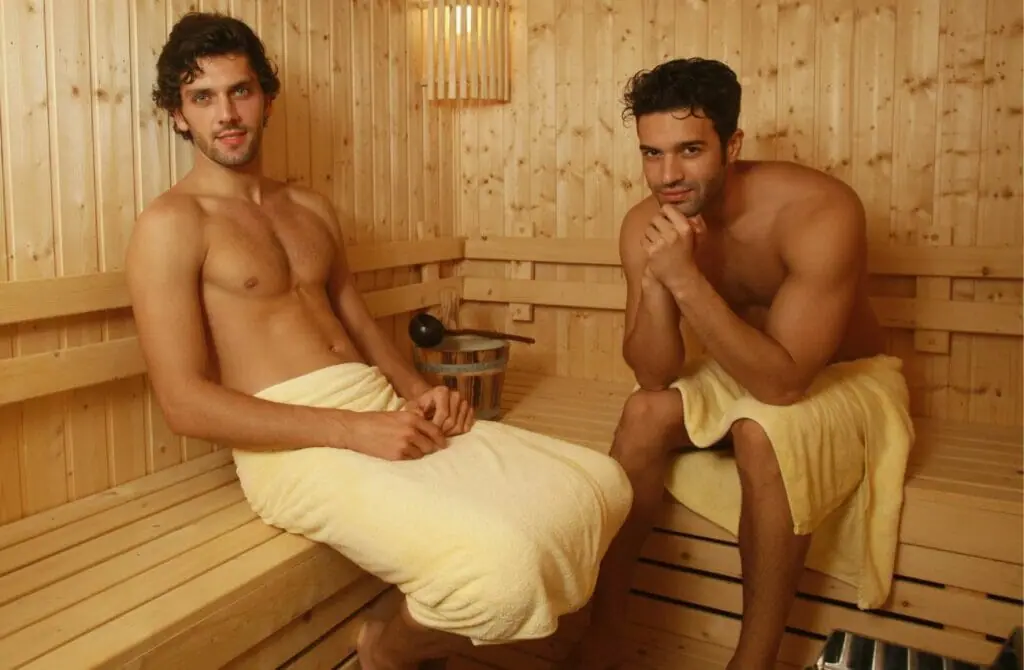 Sauna Oasis
(Temporarily or permanently closed. If you know something, please suggest an edit.)
The best location for gay men seeking renewal and relaxation is 'Sauna Oasis'.You'll immediately feel at home thanks to its welcoming ambiance, cutting-edge amenities, and varied group of people who share your interests. It has an eye-catching interior designing Sauna. A nice Jacuzzi with cinema screen viewing.
Best sauna in Charleroi especially if you are a bear lover. It has everything you need to feel rejuvenated and relaxed, whether you want to decompress after a hard day, make new friends, or just enjoy some peaceful time with yourself. So why wait? Discover why Sauna Oasis is the top gay sauna destination by making a reservation today.
Le Gossipy
(Temporarily or permanently closed. If you know something, please suggest an edit.)
The best cruising place for gay men seeking a pleasant and flirtatious night out in Charleroi is Le Gossipy. This cruising club is the ideal spot to have fun and meet like-minded people due to its energetic atmosphere, excellent music, and chic décor.
Le Gossipy is the perfect place to let loose and connect with others who share your passions and desires. So come on down and enjoy Charleroi's excitement of cruising!
It is a popular Sauna for the gays and provides a special, private setting for everyone with its numerous facilities, which include private rooms, cruising mazes, an awesome spa, and a cool rooftop. The amenities you need to relieve your fatigue and appreciate your location.
Anyone looking for a distinctive and entertaining experience should visit this Sauna because of the helpful and friendly staff as well as the lively and welcoming environment. Why then wait? Visit Macho to experience the very best in gay cruising!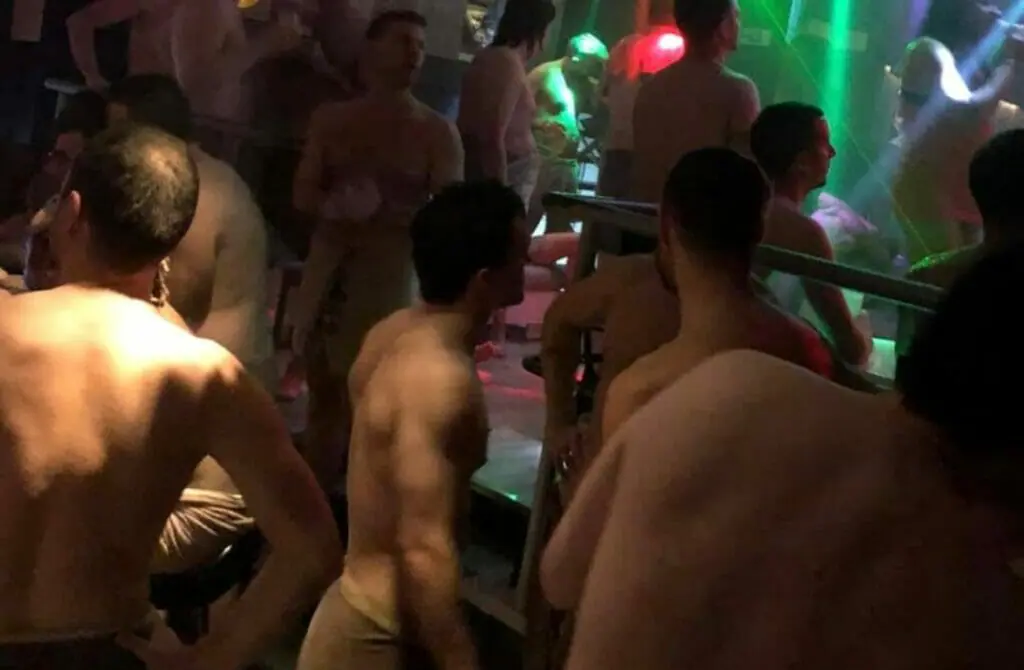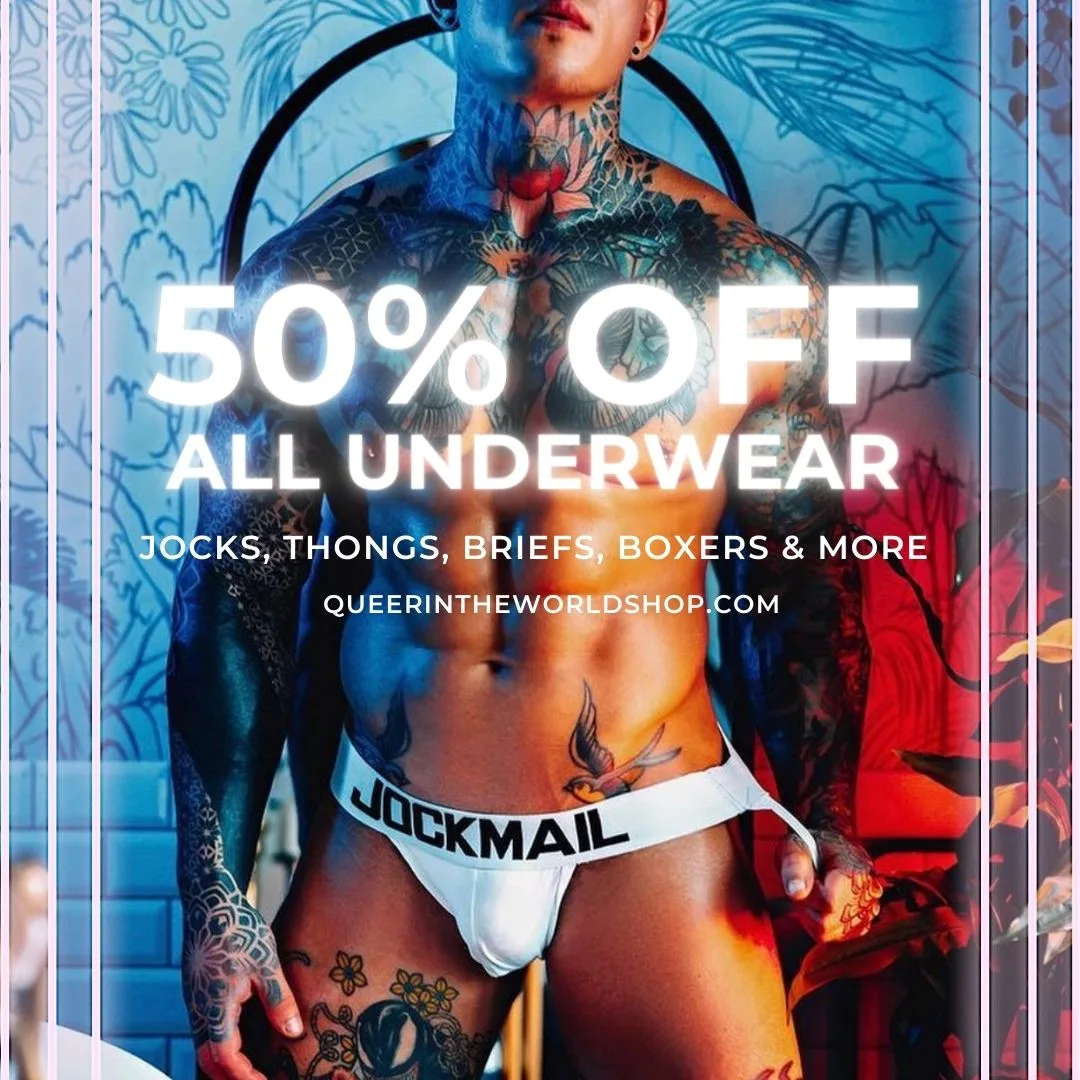 Gay Map Of Charleroi
Finding it hard to envisage where everything is in Charleroi? Hopefully, this queer-centric map helps where we have marked all the bars, clubs, parties, hotels, saunas, massages and more will help you stay in the spot best suited to you!