Praia, which means "beach" in Portuguese, is Cape Verde's capital and busiest city. Praia is also the country's largest tourist hub, attracting many gay visitors. However, this thriving community has managed to keep its roots intact.
Cape Verde is a gay-friendly nation in the Atlantic Ocean that spans Africa. The country, with higher tourist facilities, is more Westernized than the rest of the African continent. The incredible music and vibrant markets in each city indicate that you are not far from the African coast.
Cape Verde can satisfy those seeking nightlife with its vibrant music scene and outdoor enthusiasts with its beautiful scenery and fantastic hiking opportunities. Whether you wish to rest by the ocean, Cape Verde's gorgeous golden sandy beaches or therapeutic black sand beaches may fulfill your expectations.
Praia and its surrounding suburbs are the largest metropolitan region in Cape Verde. The city center is on a hilltop overlooking the bay to the southeast and the airport to the northeast. The port is critical for the export of agricultural commodities and seafood, which, together with tourism, is the country's most vital industry. Praia is located towards the southern end of Santiago Island and has excellent weather all year.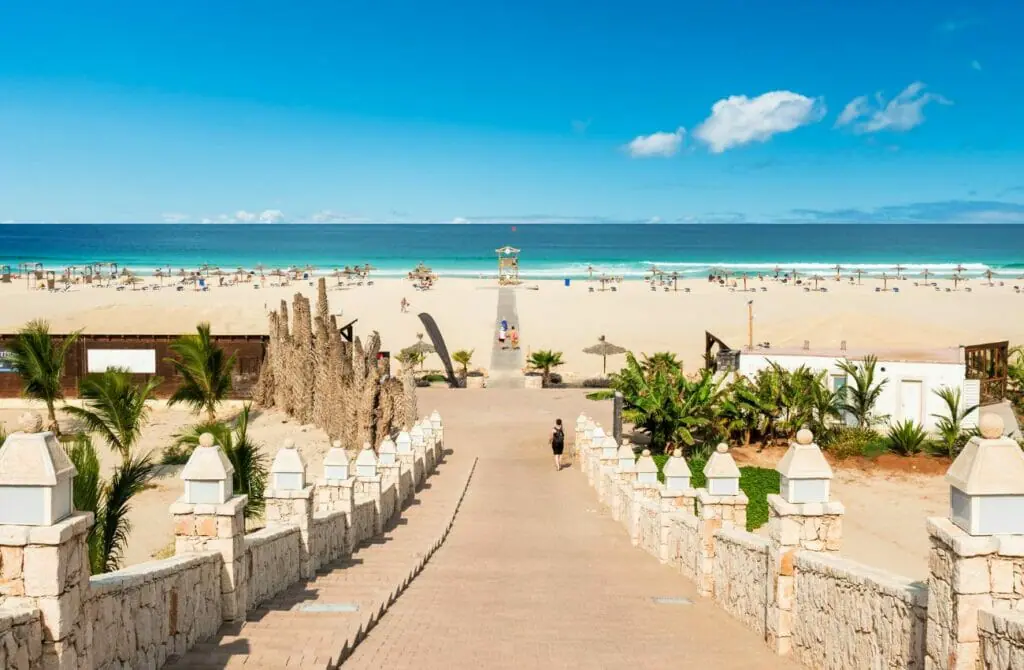 Gay travelers need not be anxious about their safety when visiting Praia since the country gives a greater degree of protection to LGBT persons than most other African countries. Cape Verde is a tropical island. Sexual actions between persons of the same sex, male or female, are legal in Cape Verde.
Moreover, discrimination in the workplace based on sexual orientation has been outlawed since 2008, making Cape Verde one of the few African countries to give such protections for LGBT people.
Although Cape Verde is often regarded as the most tolerant nation in Africa regarding LGBT people, there are still reports of societal intolerance. This is frequently linked to Cape Verde's close ties with Portugal and Brazil. Homosexuality was declared legal in Cape Verde in 2004, making it the second African country to do so.
The legal sexual consent age is 16 years for both gays and straight people. Although there are many challenges to overcome before complete equality can be reached in Cape Verde, change is already taking place owing to the efforts of GLBT groups and the devotion of public organizations.
There is a vast range of activities and places to visit in Praia. Gay tourists will undoubtedly have a fantastic time in this beautiful city. Most sites may be reached by walking if you wear appropriate shoes. If the distance is too much to walk or you don't want to exhaust yourself by walking, take a taxi.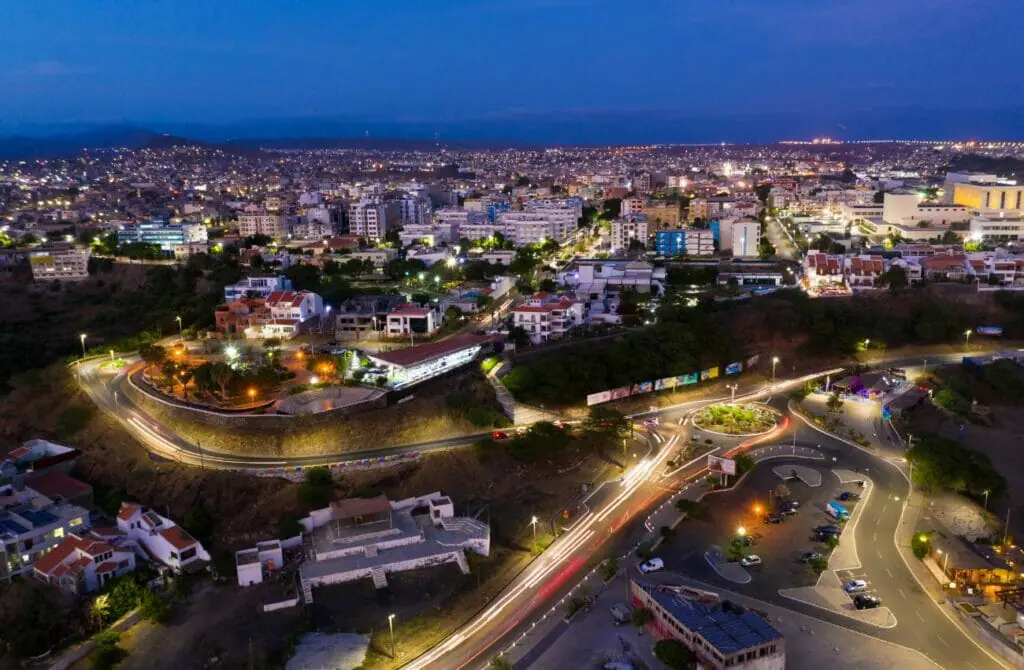 Attractions in Praia, Cape Verde
As a new visitor to Gay Praia, there are plenty of things to see and do, regardless of your sexual orientation. One of the best ways to experience any new city is to visit some of its most iconic landmarks and attractions, including historical monuments, museums, and art galleries.
We also love gazing at architecture up close, exploring parks and gardens, sampling the local cuisine, visiting local markets, and attending cultural events such as festivals, concerts and shows.
Even as the out-and-proud queer we are, we still love to explore the city and its culture in the same way as everyone else. Doing so allows us to learn more about the city and its people and gain a deeper understanding of the local culture. As such, these are our favorite must-see attractions in Praia.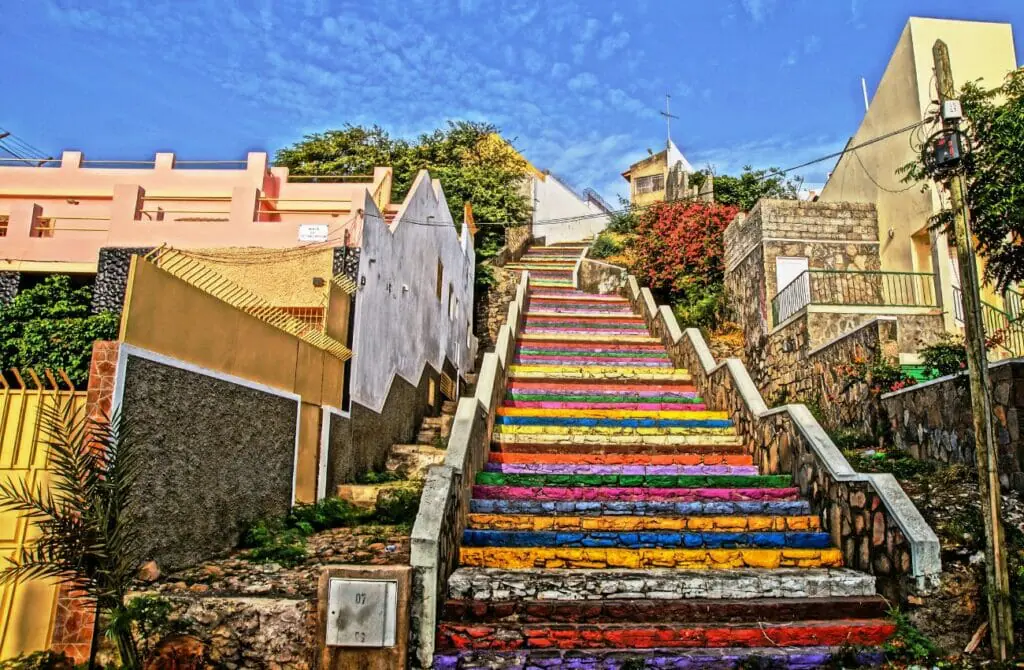 Explore some unusual plant and animal species found exclusively on Serra de Malagueta, a mountain nestled inside a Venezuelan national park. Hike up to its highest point, which rises 1,064 meters (3,491 feet) and provides spectacular views of the surrounding terrain.
There are 19 distinct types of birds, including endangered ones, such as the Cape Verde sparrow and the Cape Verde warbler. Always watch for the four different reptiles and the 28 unusual plant species. As you journey up or down the mountain, stop at several communities and talk to the people there.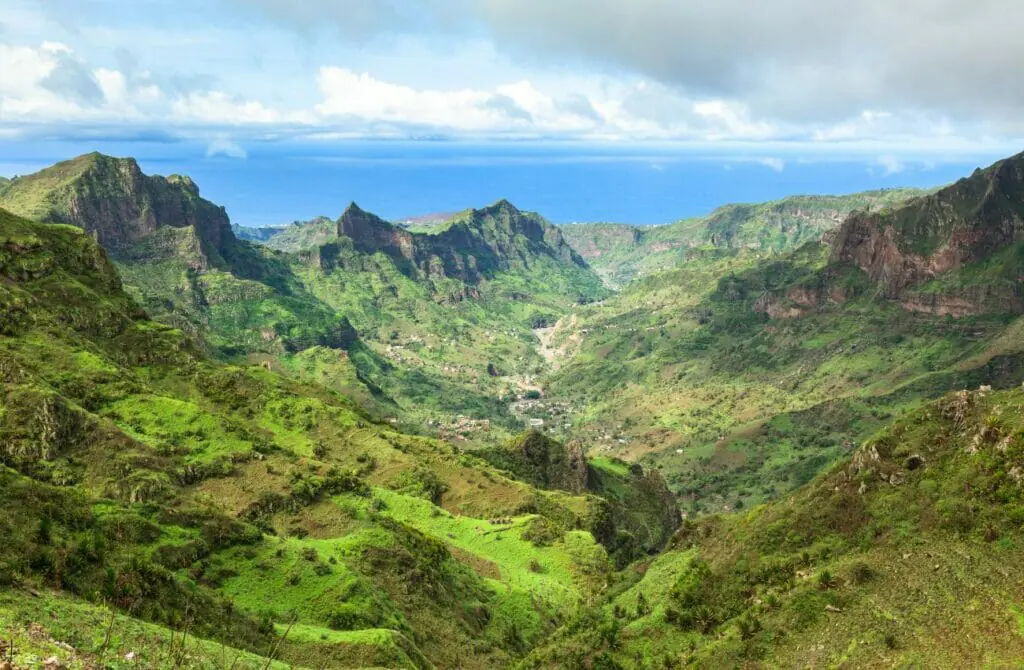 Sucupira Market
The Sucupira market, located in the heart of Praia, is undoubtedly the city's most well-known landmark. When you come here on vacation, you will be able to fully immerse yourself in West Africa's diverse culture while also learning about the traditional way of life in Cape Verde.
This market partly covers and sells various items, including fresh fruits and vegetables, traditional apparel, bags, artisan objects, and local musical instruments. This is an excellent place to buy souvenirs from your vacation to Cape Verde and the best place to enjoy some of the country's exquisite street food.
Quebra Canela Beach
Because of its position southwest of the city center, the beach at Quebra Canela in Praia, Cape Verde, is the epicenter of summertime activity. And it's the most beautiful part of Praia's old town! Since it is protected by cliffs and drenched by the crystal blue waves of the ocean, this golden sand is ideal for various water sports ranging from swimming and snorkeling to windsurfing and kayaking.
Sunbathing is also popular, and a few stylish beach bars provide a wide range of alcoholic and non-alcoholic drinks and cuisine. Praia's weather is nice for most of the year. As a result, it is a great alternative for your Cape Verde winter holiday.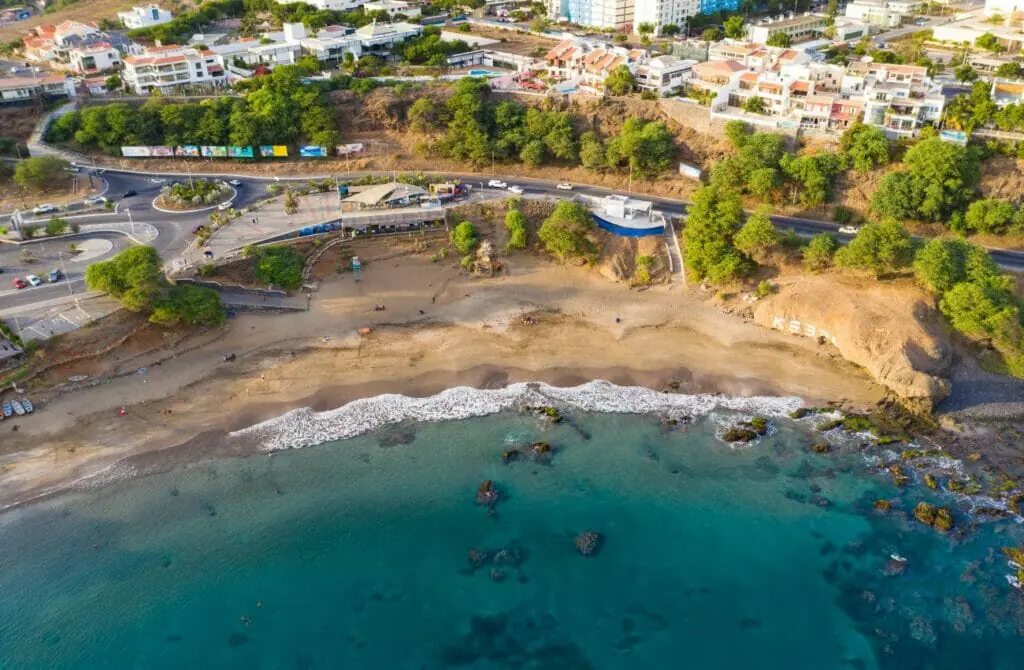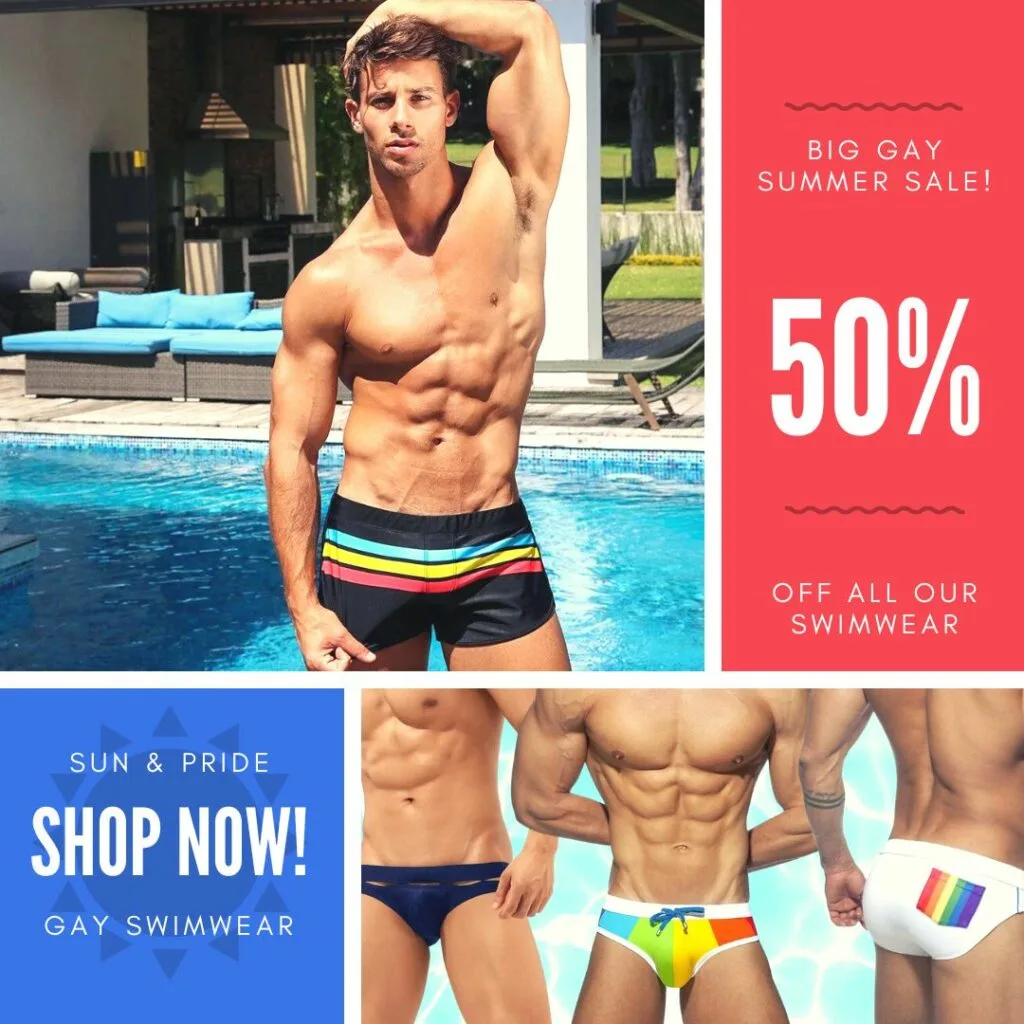 The Plateau District
The Plateau district is a great place to go for an afternoon stroll since it may be the city's most interesting part. It gets its descriptive name from the broad Plateau on which it sits; from here, one can view both the ocean and Praia's harbor.
This is the city's historical center, where you may visit the Ethnographic Museum to learn about Cape Verde's history and culture, or you can see the Presidential Palace, city hall, and church, all of which are here. It's also the sole pedestrian-only street in Praia.
The weather is ideal for strolls and indulging in some delectable ice cream in Nhamii. Natural peanut and passion fruit ice creams, as well as other natural tastes, are delicious!
If you are interested in history, you should not miss seeing the Praca Alexandre Albuquerque Plaza while in Praia. The public park in the center of the square is a magnificent leisure oasis situated on the Plateau's southern border. The court got its name from the beautiful colonial homes surrounding it.
After admiring the architecture and strolling around the park, the best thing to do here is to take in the bustling rhythms of the city that serves as Cape Verde's capital while eating a wonderful lunch at one of the several nearby pubs. That is, in my view, one of the most entertaining activities available in Cape Verde.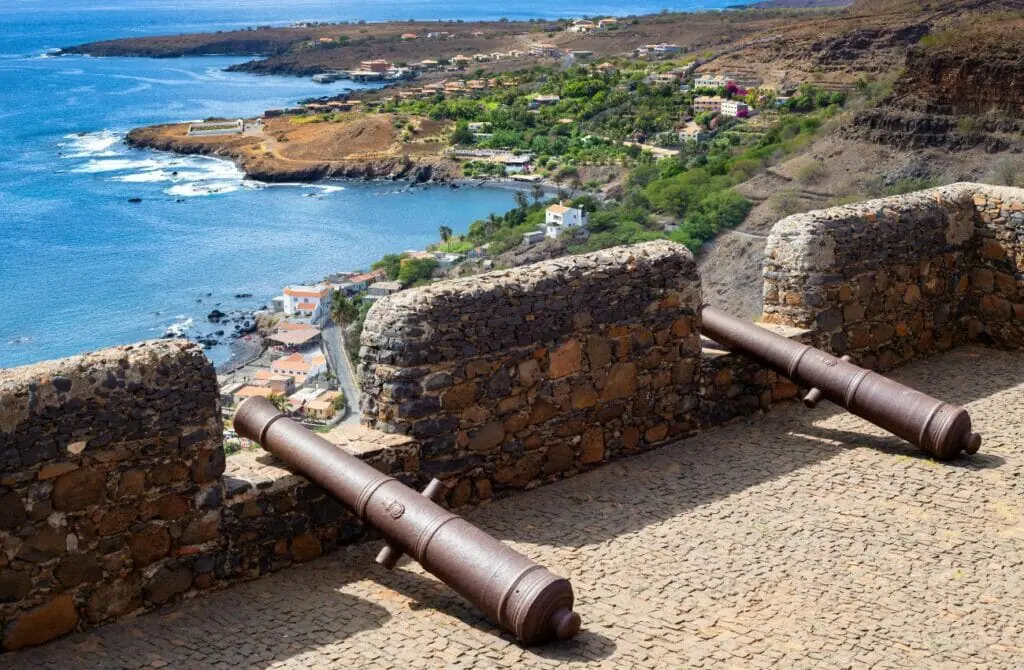 Museum Amilcar Cabral
The history of Santiago, Cape Verde, is the most comprehensive of the archipelago's cities. The first European immigrants who were to conquer Cape Verde came on this island, not to mention the heinous slave trade on the island.
If you want to comprehend Cape Verdean culture fully, you need to learn more about the country's history, and the best place to do so is the Amilcar Cabral Museum, which is a small but excellent museum.
The museum is dedicated to preserving the heritage of the revolutionary Amilcar Cabral. It has a collection of photos and other items from Cabral's fight for freedom from colonial domination.
Prainha Beach
Prainha's beach, located south of the city center and along the coast, is popular with inhabitants and tourists. Beachgoers, snorkelers, and families with children go to Prainha Beach in Praia, Cape Verde, since it is surrounded by some of the area's most prominent hotels.
This site is well-known for traditional beach activities and the great beach parties thrown by the local restaurants and bars. Consequently, this is the best setting for sipping a caipirinha while admiring Cape Verde's stunning surroundings.
This drink's unusual taste and uniqueness are due to the use of grogue rather than cachaca in its preparation in Cape Verde. In addition, you may try various other recipes by swapping mango, papaya, or other tropical fruits for lime.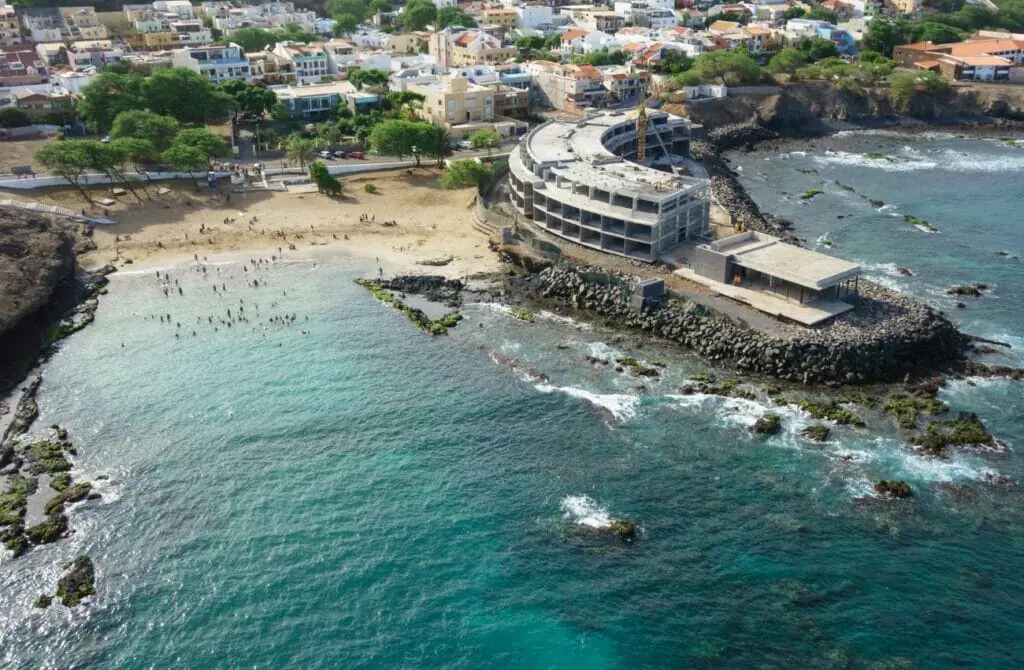 One thing to remember about Santiago, Cape Verde, is that the island is tiny. Therefore the capital city of Praia is ideally positioned near many tourist attractions. For example, most people agree that Cidade Velha is one of the most important towns in Cape Verde.
Cidade Velha was the first Portuguese settlement in the archipelago. It later became the archipelago's capital and is now a UNESCO World Heritage Site. Cidade Velha was an important slave trafficking center throughout its tenure as a city.
Maio is the easternmost island in the Cape Verde archipelago, and it also happens to be the country's best-kept secret! This hidden jewel was originally constructed to collect salt from the earth, but it today attracts tourists with its peculiar rhythms of life.
A day journey from Praia to Maio will allow you to learn about a distinct element of Cape Verde's history, culture, and customs. You will also experience pristine beaches and stunning landscapes and learn about Cape Verde's biggest forest, mostly acacia trees.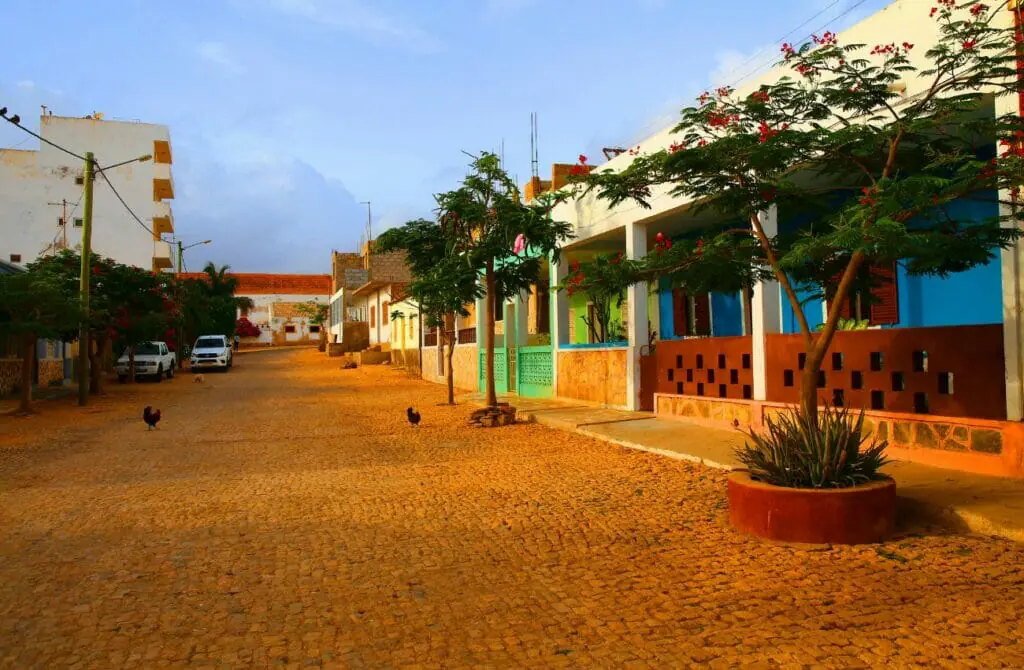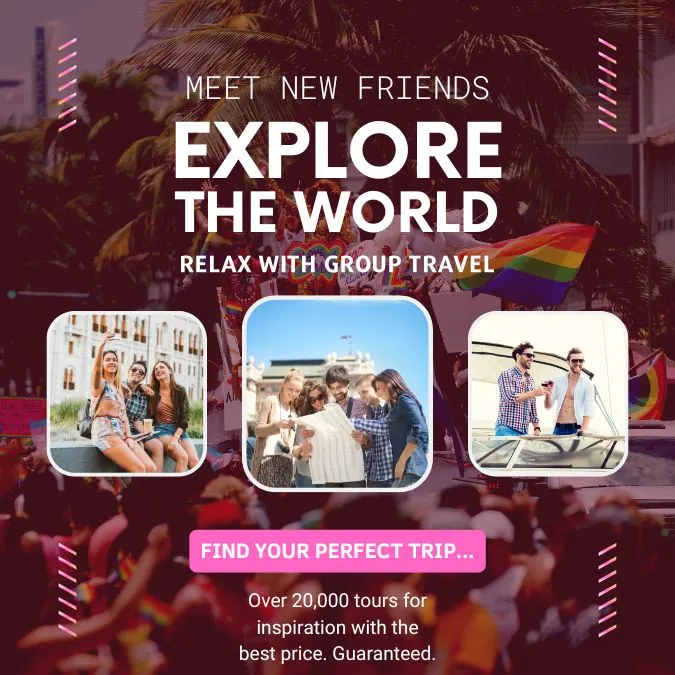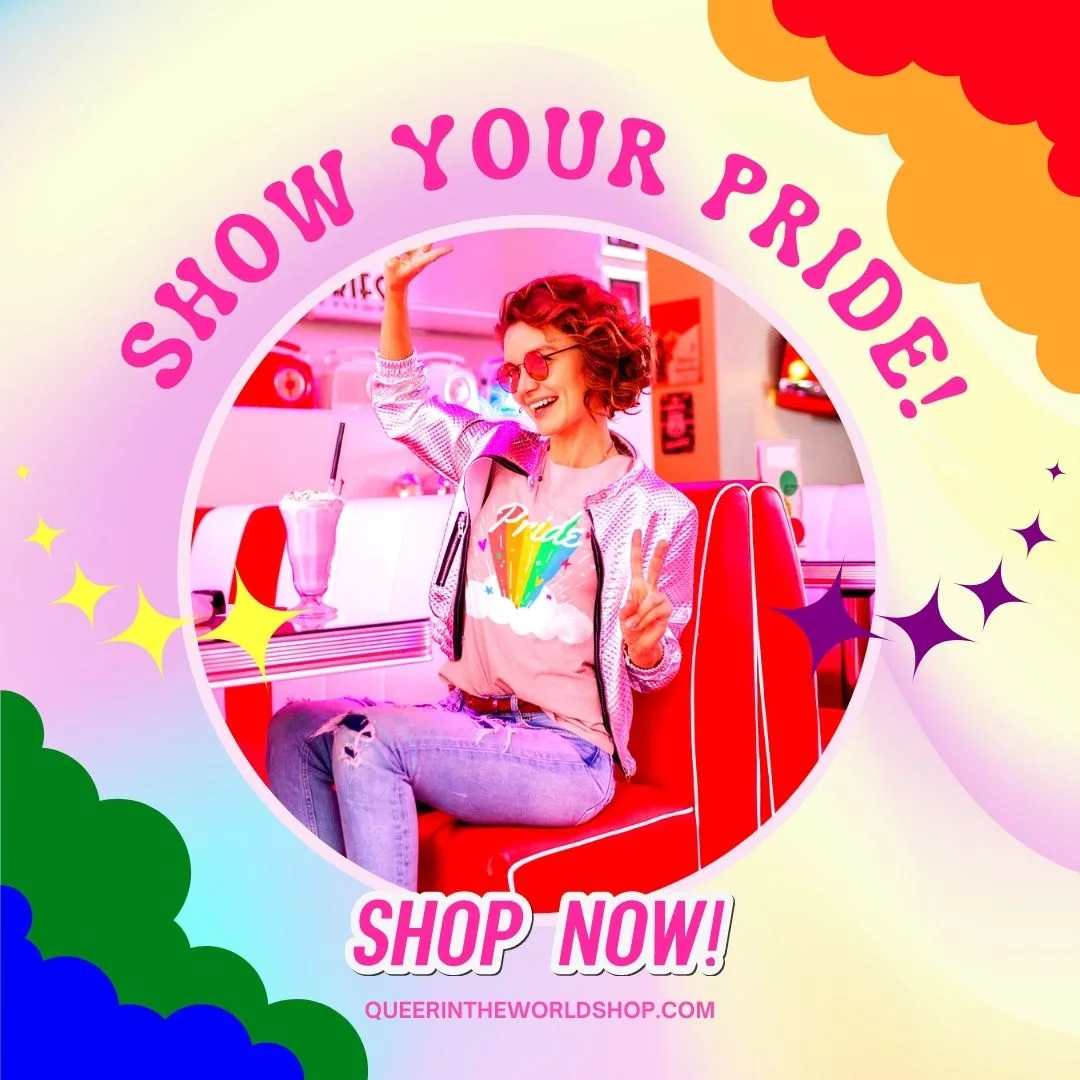 Gay-Friendly and Gay Hotels in Praia, Cape Verde
Being gay-friendly accommodation means that the establishment is welcoming and inclusive to guests who identify as LGBTQ+. This can include, but is not limited to, having policies and practices that demonstrate a commitment to creating a safe and inclusive environment for LGBTQ+ guests, such as non-discrimination policies and providing support and resources for LGBTQ+ travelers.
Some gay-friendly accommodations may also provide amenities specifically catering to the LGBTQ+ community, such as rainbow flags or literature about local LGBTQ+ events or resources. Furthermore, gay-friendly accommodations may be located in an area known for being LGBTQ+ friendly.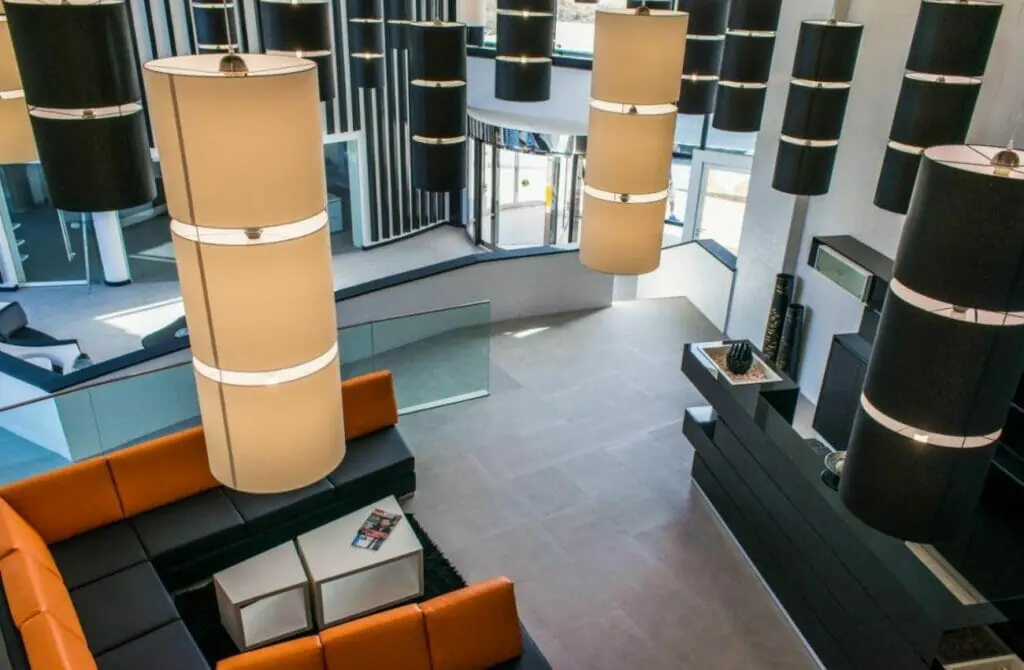 While Praia does not have any specifically gay hotels or resorts, these are the most fabulous and pro-actively gay-friendly hotels in Praia. There are also hundreds more hotel and hostel options in Praia if none of these suit your desired budget, facilities or area – but these are the best hotels according to other gay travelers and us.
Whatever your needs are, Praia has you covered.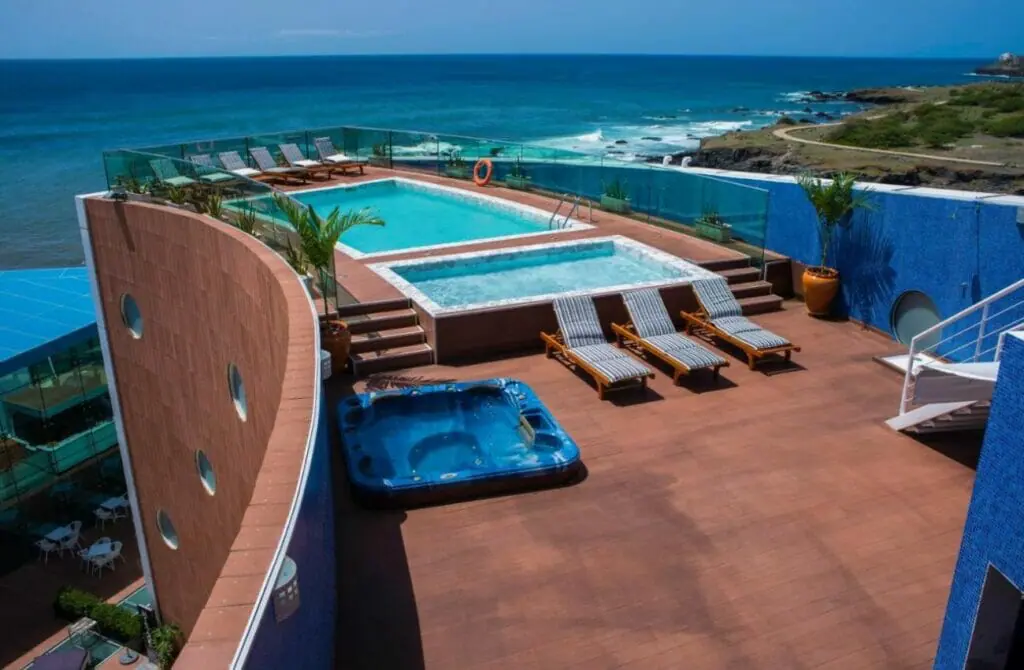 Hotel VIP Praia is a luxurious hotel that provides high-quality service, comfortable accommodations, and a welcoming environment to all its clients, including LGBT guests. The hotel is in Praia, a prominent gay tourism destination.
Upon arrival, you will be greeted by a team of skilled experts who will be available during your stay to meet any needs you may have. This hotel's great and calm environment will amaze you as soon as you set foot on its grounds, which is one of the reasons it was given five stars in the first place.
The hotel is located in an area with breathtaking views of the ocean. As a result, you can expect to have some spectacular views of the ocean from your hotel accommodation. With its bending glass facade and eye-catching rooftop pool, this remarkably modern hotel is an ideal option for anyone looking for contemporary architecture and interior design.
The floor-to-ceiling windows in this hotel provide stunning views over Praia, the capital of Cape Verde. Breakfast will be supplied, but you must locate other places for lunch and evening drinks. The remainder of your day is free to visit the island's beaches, markets, ecotours, and climbs. Breakfast is included.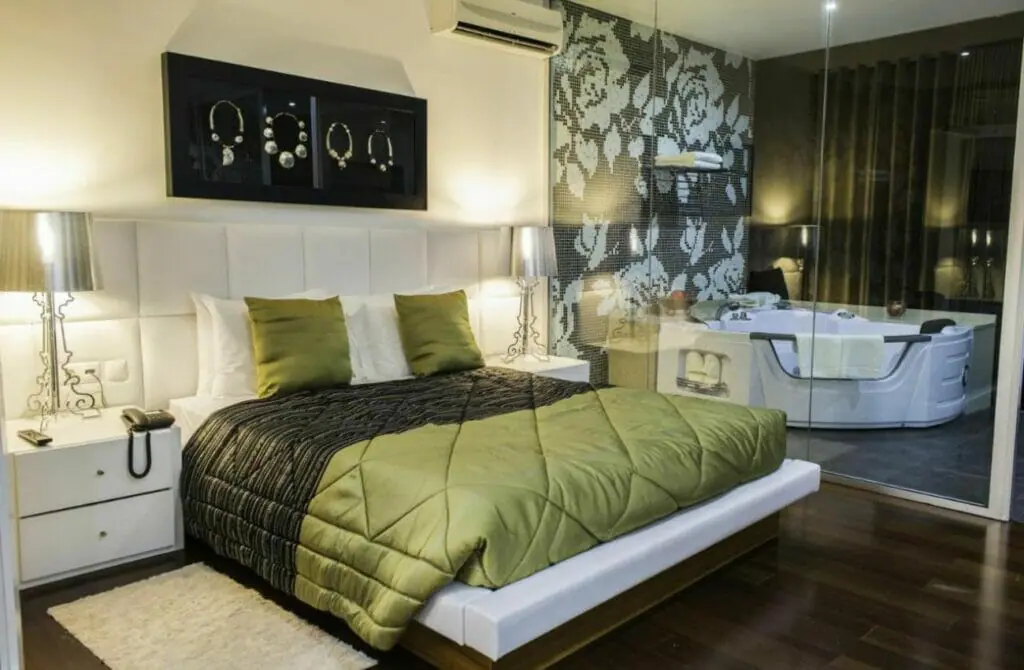 The Pestana Tropico is a superb hotel with four stars in the heart of Praia. It is located in one of the city's most wealthy residential zones, near Cape Verde's economic, financial, educational, and cultural hubs, and has a spectacular ocean view. Moreover, the atmosphere is relaxed and pleasant, and the location is great.
You may also relax and enjoy the city's stunning view from the hotel's garden terrace, which is located inside the hotel's grounds. The hotel will gladly organize free transportation to and from the airport if you need it. You can leave your car in the private parking lot if it is more convenient.
This Praia hotel has rooms that are not only comfortable but also beautifully designed in a contemporary manner that will take your breath away. Guests can relax and enjoy a good night's sleep after a long and stressful day owing to the rooms' exquisite design and soft bedding.
The hotel features a restaurant and a bar for those who prefer to dine in. A breakfast buffet is served daily, and the onsite restaurant serves delicacies from across the globe and regional and American food.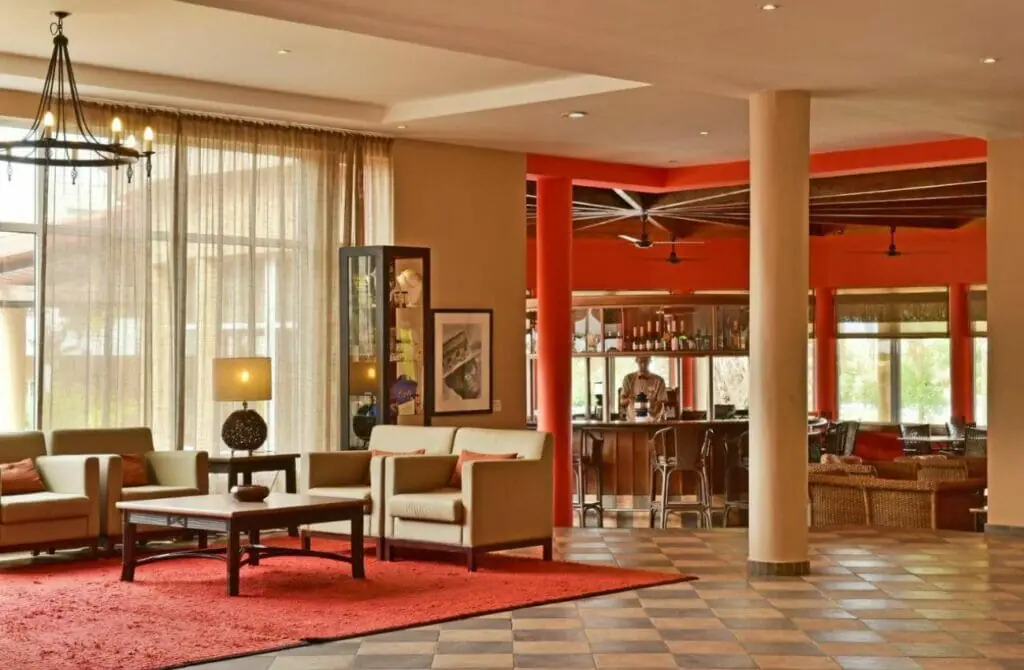 Visitors to Praia have the option of lodging at the three-star Vivi Hotel Praia. Because of the hotel's central position, you will be near various interesting dining establishments and attractions.
The many onsite facilities this three-star resort supplies will increase your comfort and pleasure throughout your visit. The rooms are spacious, and besides the comfy beds, other amenities make your stay as peaceful as possible.
Guests will have access to an indoor pool and a free continental breakfast throughout their stay. The restaurant is where the complimentary continental breakfast is served each morning. This relieves tourists of the burden of having to prepare their meals.
The lounge bar is a great place to relax while sipping refreshments. Chef Don Juan's Cantinho Latina serves specialties from Brazil, Spain, the Caribbean, and South America.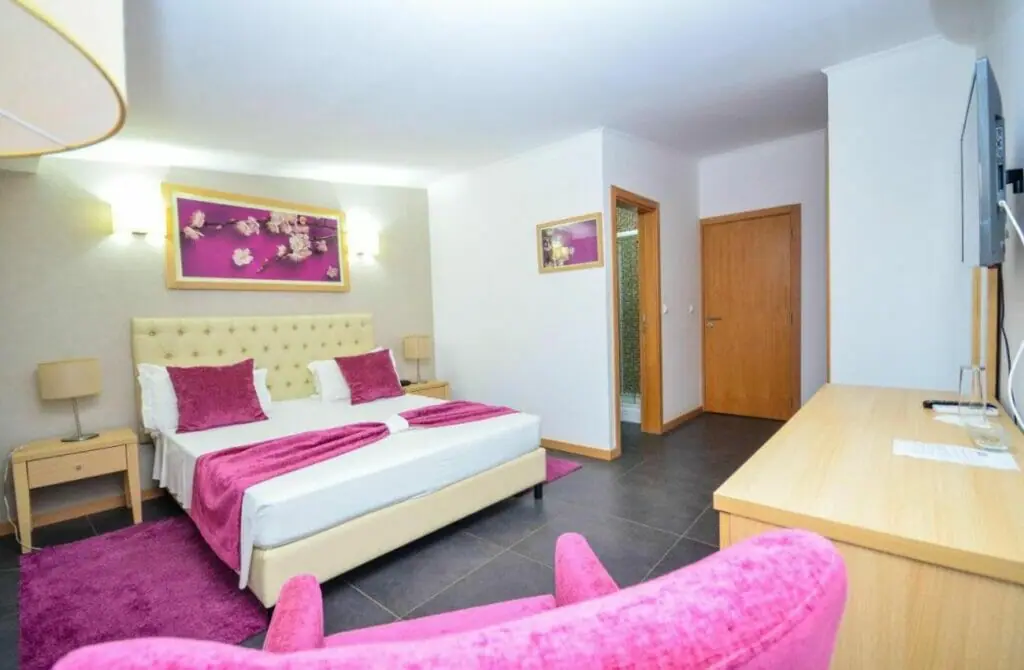 Gay Nightlife in Praia, Cape Verde
Praia is the most well-known nightlife destination in Cape Verde, with good reason. Praia, the capital of Cape Verde and situated on the island of Santiago, is a bustling African town with a Mediterranean influence.
You should also expect to hear a lot of music and participate in the wild Cape Verdean dance craziness at the various taverns and discos in the city. The following pubs and clubs in Praia, Cape Verde, are widely regarded as among the best places to spend a night out if you are a member of the LGBT community.
Exploring the gay and gay-friendly nightlife in a new city can be one of the most exciting and rewarding experiences while traveling – and Gay Praia is no exception. Not only will you have the opportunity to meet new people and make friends, but you'll also get a taste of the local culture and learn more about the city's LGBTQ+ community.
Going out and experiencing the queer and queer-friendly nightlife in a new city can also be a great way to break out of your comfort zone and try new things. Whether it's dancing the night away at a gay club or mingling with locals at a gay-friendly bar, you'll have the chance to make memories and create lasting connections.
So, don't be afraid to step out of your comfort zone and explore the gay and gay-friendly nightlife in Praia. You'll be glad you did!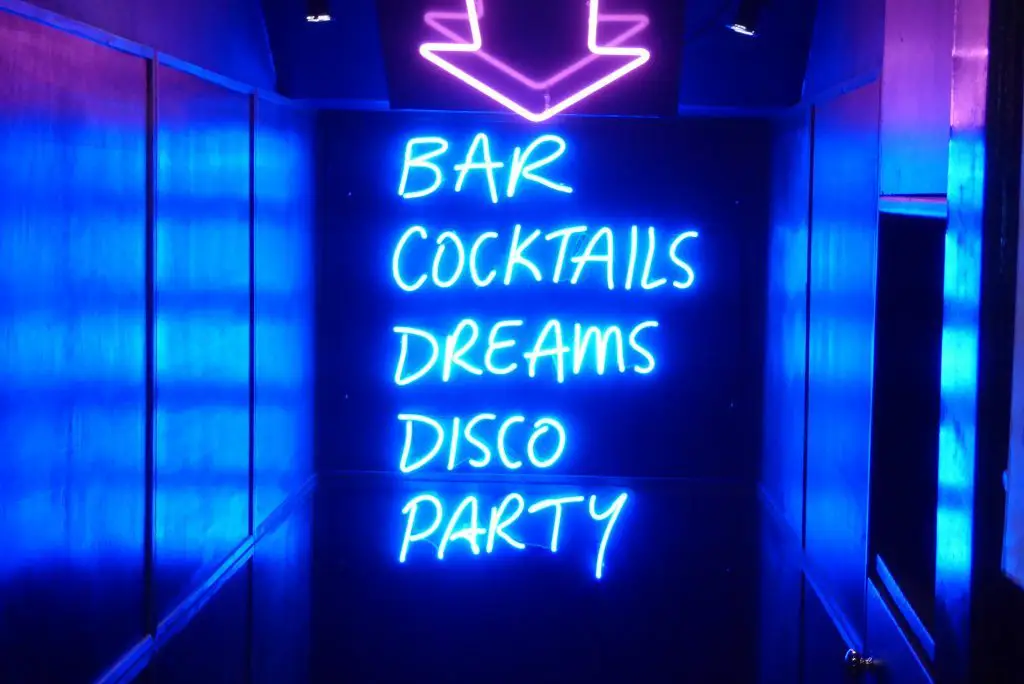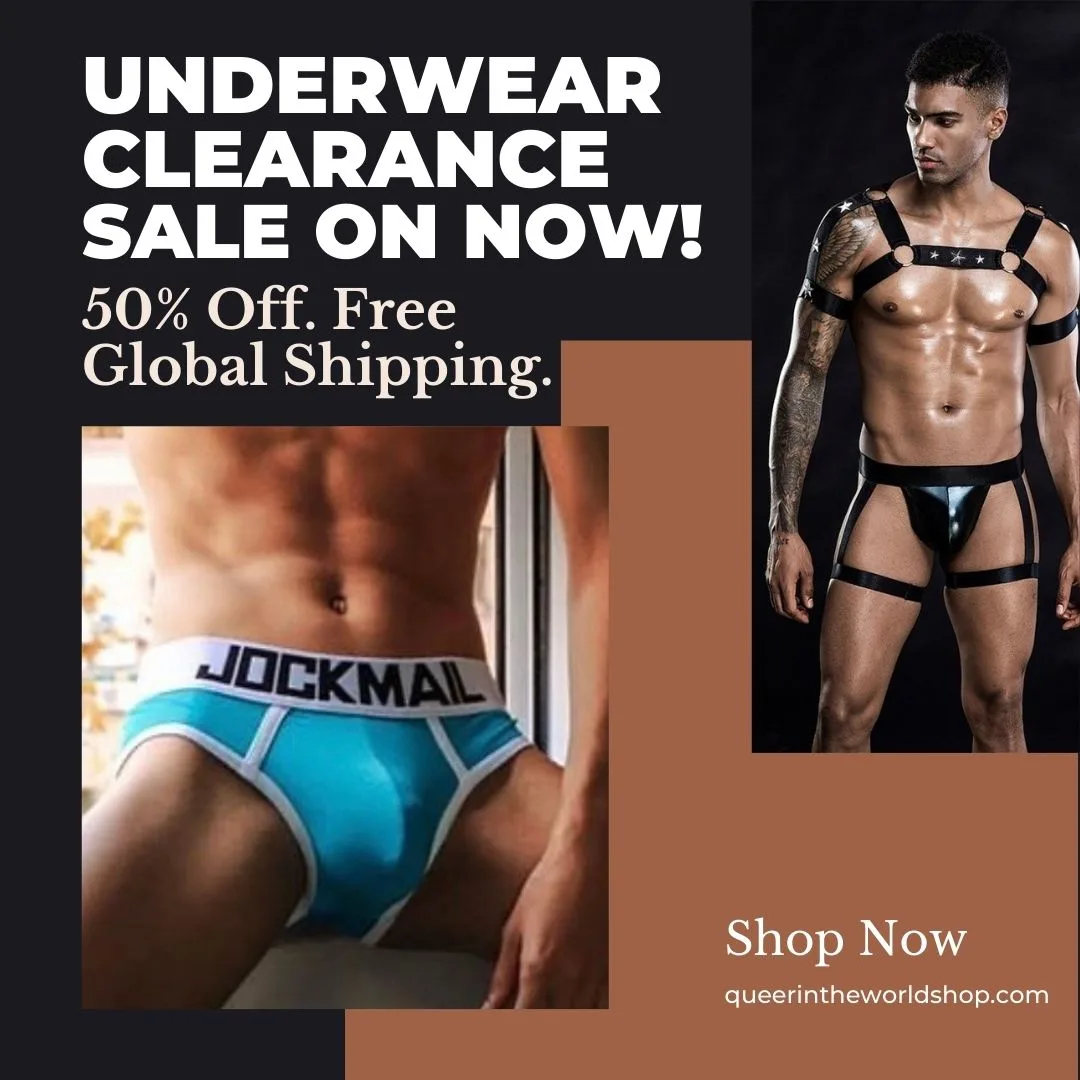 Gay-Friendly Bars and Clubs in Praia, Cape Verde
This well-known Italian restaurant specializes in handcrafted pasta dishes and thin-crust pizzas (with a great range of toppings). Keep an eye out on the blackboard for their daily menu, which is updated regularly. Also, it is a perfect location for enjoying Praia's active nightlife scene.
This location, which translates as "the garden of music," is one that music lovers should not miss out on since it hosts live performances practically every evening. Quintal da Msica, located in the center of Praia, is a site that combines the worlds of gastronomy and culture. It is famous among locals and tourists since it provides traditional cuisine and wine from the neighboring island of Fogo.
The cuisine served here is characteristic of Cape Verde, and it is served nightly to the accompaniment of live traditional music. Clients have been captivated by the music of locally and internationally renowned artists here, an experience that has compelled them to return repeatedly.
You will be treated to some of the most excellent local music and food at these Praia locations. To dine at this restaurant, you must make a reservation, and you should plan on spending the evening enjoying the live music and Morabeza.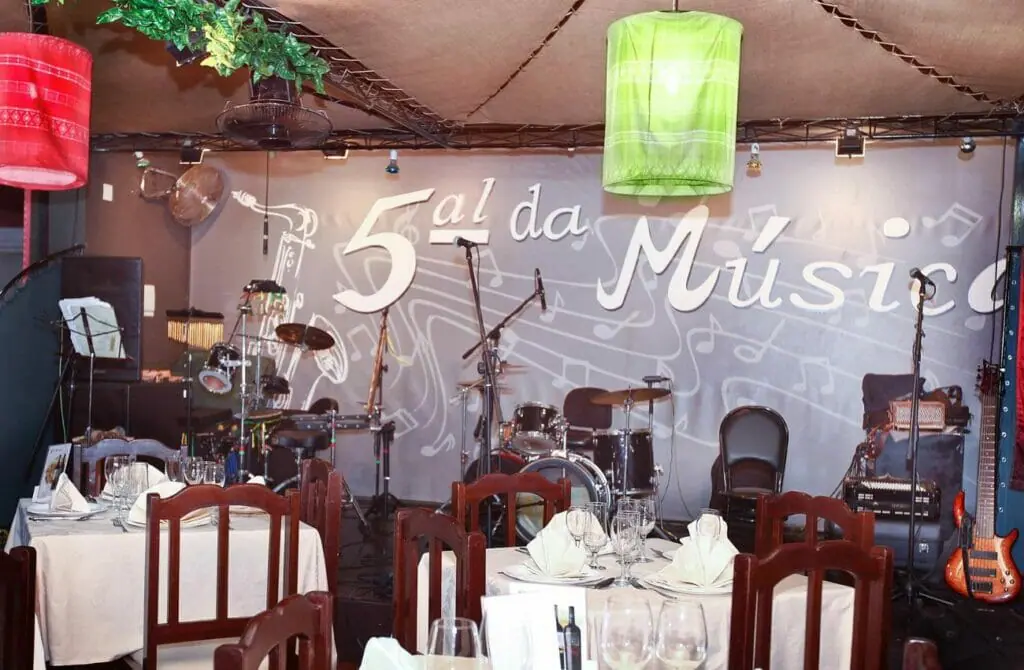 Cine Praia is a wonderful alternative for a low-key night out in Santiago for individuals who enjoy low-key activities. Filmgoers may view the latest Hollywood blockbusters in all the luxury and elegance that money can buy at this huge, cutting-edge movie theater in Praia Mall.
This restaurant and bar serve wonderful food and have a welcoming environment. Also, it is an ideal spot for fantastic meals and a pleasant evening. Both the interior and the terrace are appealing.
Likewise, the service is of good quality. Nevertheless, remember that it mostly caters to tourists and ex-pats, and its prices are greater than those of its rivals in the pedestrian area. You may give it a go if you wish, but better options are nearby for far less money.
Despite its remote location, the effort necessary to discover and visit Secreto Iberico is handsomely repaid. In addition to the superb meals and beverages, you will be greeted warmly by the personnel at this little tapas bar.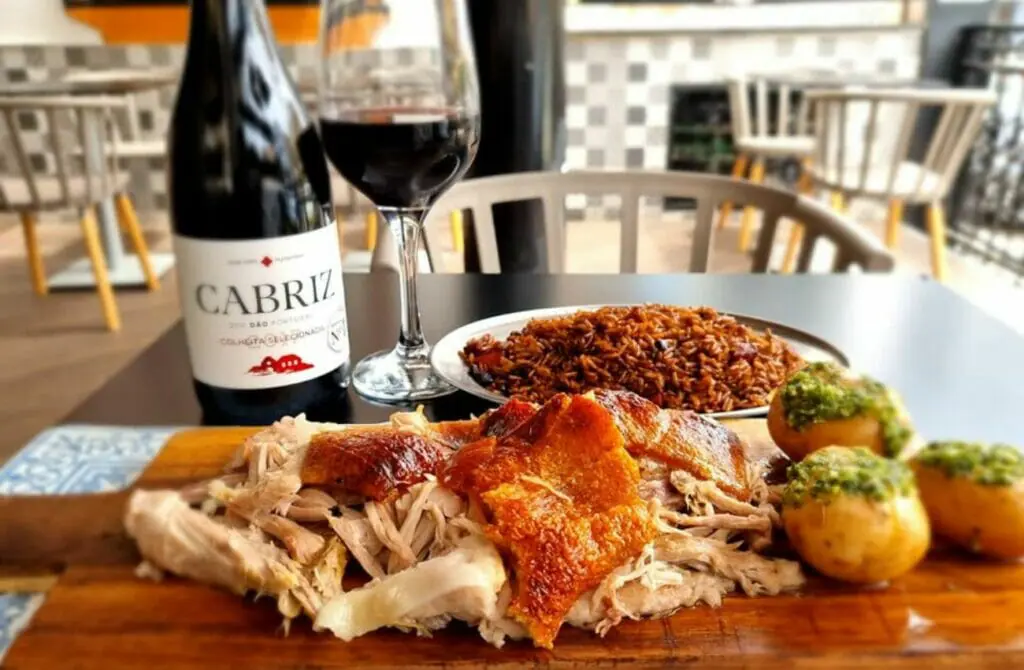 This is a great place to have your favorite beverage throughout the day and then wine in the evening. Lime ice cream, commonly known as gelado limao, is one of the most delicious sweets available at this place.
The pricing is similar to those in Europe, but the meal quality and the employees' responsiveness set this business apart. A lovely spot for lunch and dinner while listening to the distant murmur of the ocean.
Visitors come here to enjoy the breathtaking views of the sea and the great food and service provided by the Praia shopping mall. The short menu has Mediterranean and Portuguese cuisine and drinks that may be enjoyed throughout the evening.
This is a great place to get a bite to eat for lunch and a refreshing drink in the evening since it overlooks Quebra Canela's beach. Locals and tourists gather here to take the laid-back attitude and indulge in wonderful, reasonably-priced food.
This renowned seafood and Mediterranean restaurant also serves as a lounge bar, and its hilltop position provides a spectacular view of the harbor. Live music is available on weekends starting at 9 p.m.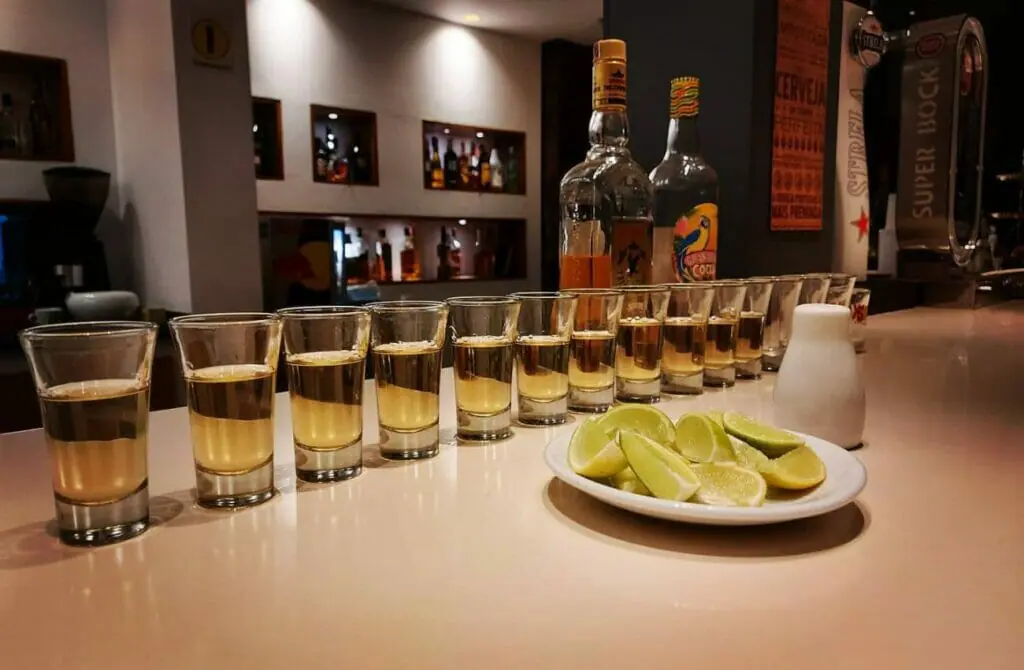 Gay-Friendly Cocktail Bars in Praia, Cape Verde
Ilhéu Bar
(Temporarily or permanently closed. If you know something, please suggest an edit.)
It serves light meals throughout the day with a view of the pool and the sea and a range of tasty cocktails to start the night. In addition, every Friday night, beginning at 20:00, visitors may enjoy live music and a BBQ.
Suave Lounge is a stylish and beautiful club with two levels, a restaurant on the ground floor and a club in the basement. They provide a range of entertainment alternatives, such as Dance Nights with various DJs, Promotion Events, Club Games, Over 60+ Cocktails, and a wide selection of beverages.
Suave Lounge also has many drinks, including over 60+ cocktails. Suave Lounge in Praia makes discovering and enjoying Capeverdean nightlife simple and elegant. Suave Lounge has some of the best national DJs, delicious drinks, and plenty of "Capeverdean Vibes" in town.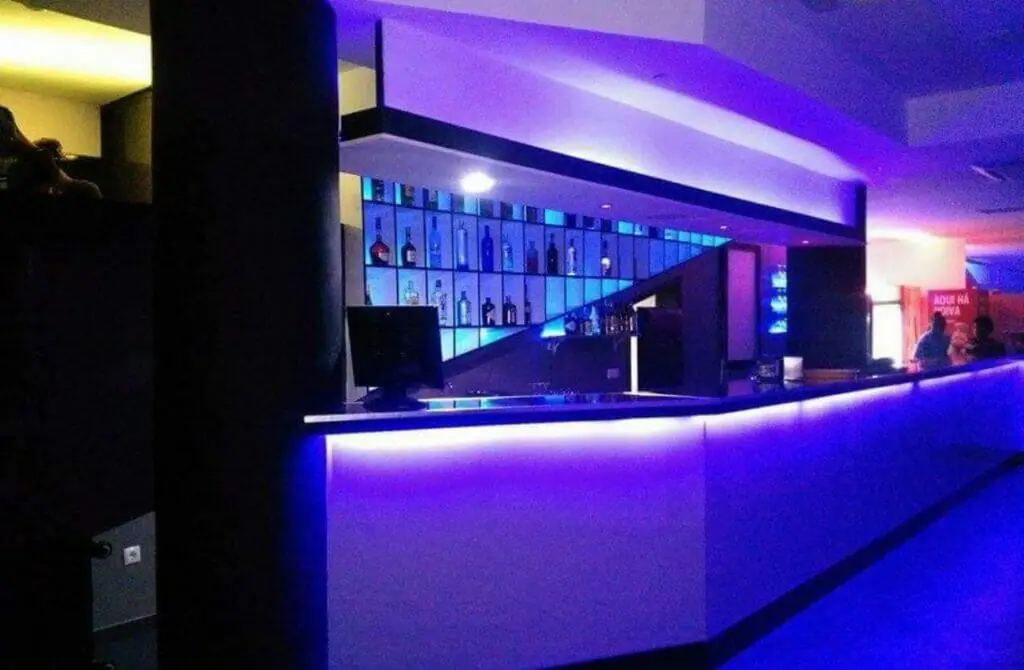 Cool Coffee Spots in Praia, Cape Verde
Pao Quente began as a family-run business, but it has become one of the nation's most well-known bakeries, with many locations. They provide baked delicacies and traditional treats such as rice cakes, Portuguese cream pastries, birthday cakes, and hot coffee.
Nhamii Ice Dreams is a small but elegant gelateria recognized across the islands for the high quality of its ice cream, natural fruit juices, crepes, sandwiches, a selection of other light snacks, and more.
Take a break from the day's oppressive heat with a nice scoop of ice cream from the city's oldest ice cream shop. The typical tastes are complemented by homemade regional varieties such as mango, papaya, and camoca. They also provide light home-cooked meals, which you may order if you want something more substantial.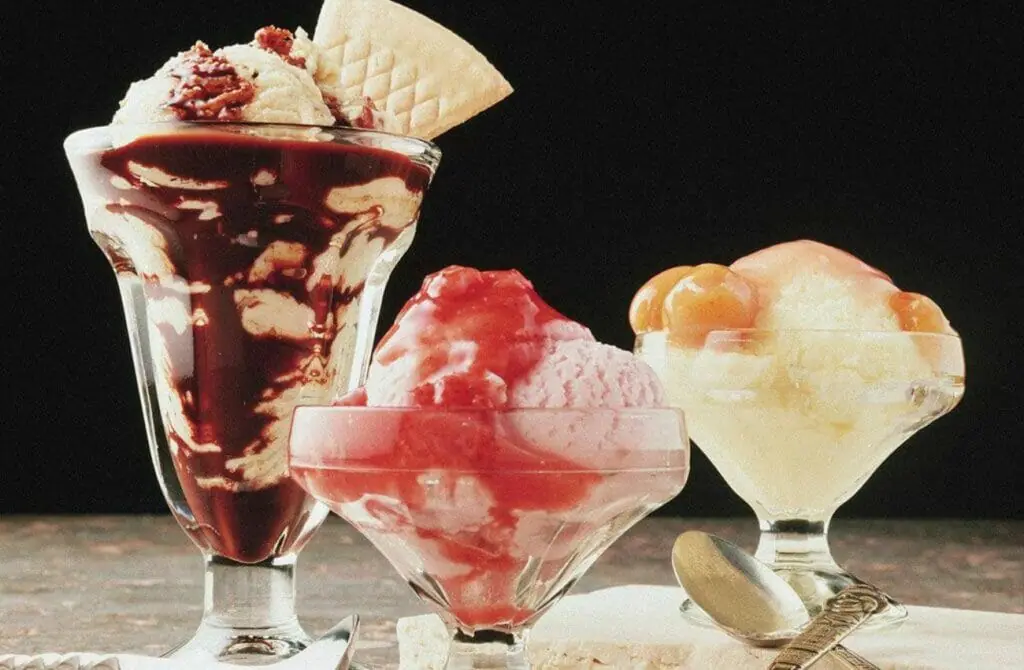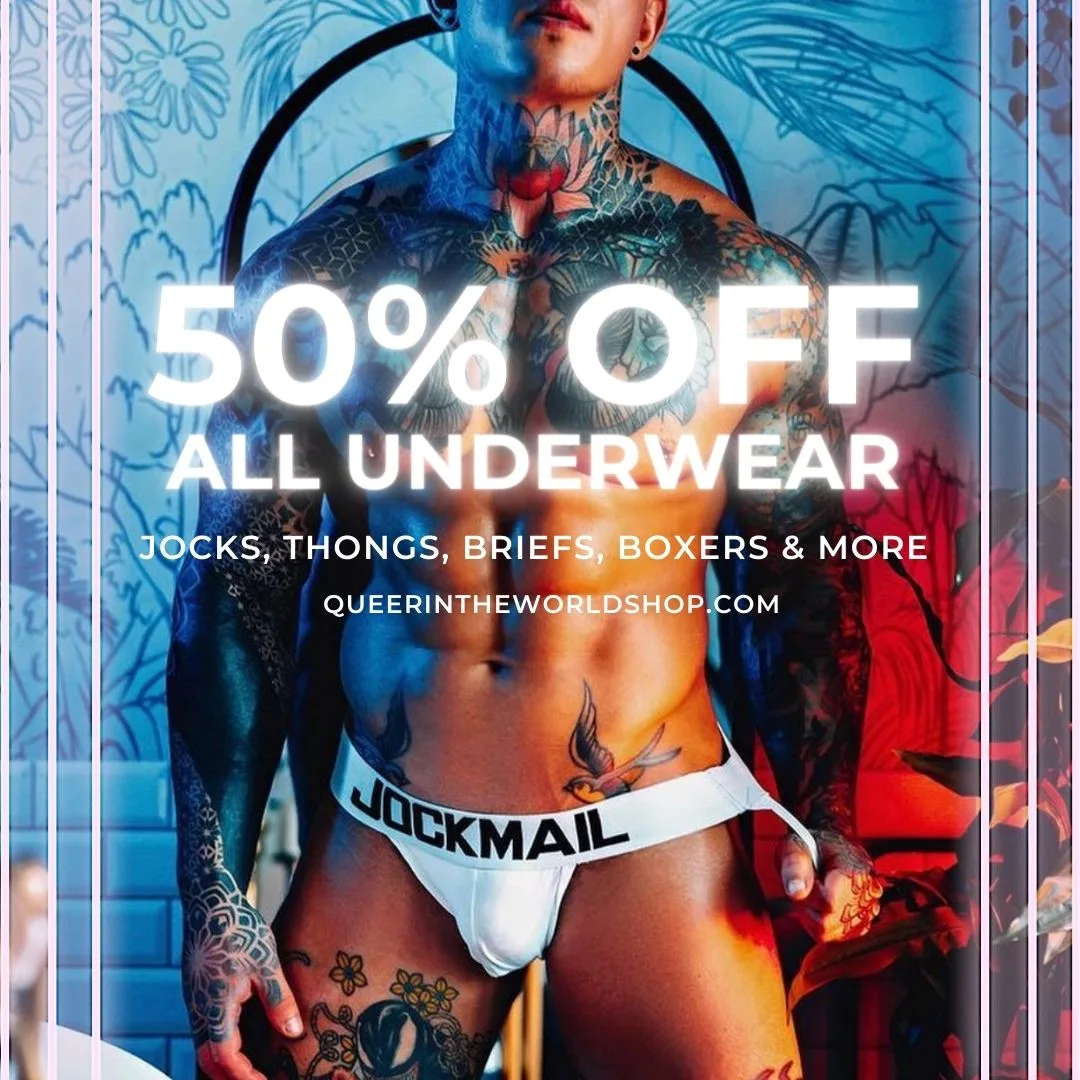 Gay Map Of Praia
Finding it hard to envisage where everything is in Praia? Hopefully, this queer-centric map helps where we have marked all the bars, clubs, parties, hotels, saunas, massages, and more will help you stay in the spot best suited to you!