People cherish their mobile devices. And why shouldn't they? Our mobile phones allow us to stay connected to the world at all times, to access information in a matter of moments, to take cute dog pictures on the fly, see who's on Grindr / hook up apps, spat with complete strangers on Twitter, check out Bradley Cooper any time we want to, play games like Queer Quest or Butterfly Soup to pass the time during that long train ride home from work, or to pop in some earbuds, get lost in our favorite tunes and just let the world melt away.
So it's no wonder there is a vibrant industry dedicated to protecting our phones with gay phone cases
It probably goes without saying that there is a multitude of various styles and materials out there when it comes to gay phone cases. And just what exactly you need depends on several factors: the type of cell phone you own, how you use it, your personal style, your budget. Perhaps the most important factor is just how much of a klutz you happen to be.
If you are known to be a bit clumsy – a butterfingers, a clodhopper, a stumblebum – then you will want to go with a case that is more rugged, for better protection for when you inevitably do drop your cell. But that is not to say that the rest of us – the non-klutz population – don't need to have some level of security, if for no other reason than just simple peace of mind. Because there is nothing worse than watching helplessly as your phone plummets down a staircase or, heaven forbid, into the toilet in a nightclub bathroom.
Gurl, we have all been there before.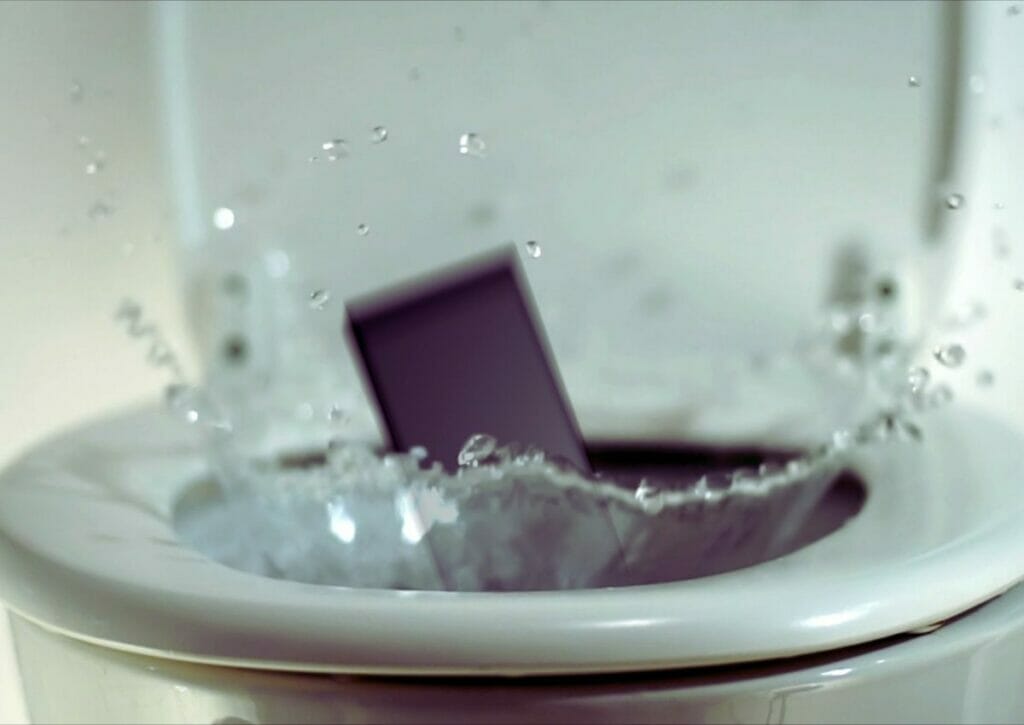 And then there is the customization aspect. You may not have thought about it this way, but our phones have in many ways become part of our wardrobes. But cellular phones in and of themselves no longer make much of a statement, because everyone – and we do mean everyone – now has one. And that is where the phone case comes in as a fashion staple.
Much like gay patches or LGBT tees, what your phone looks like will say a lot about who you are. You wouldn't have a phone that looks exactly like your mom's after all. A sixteen-year-old high school girl wouldn't have a phone that is anything similar to that of a forty-something business executive. Just as with any sort of fashion, our phones, and how we customize the appearance of them, express who we are and in some way partly tell our story.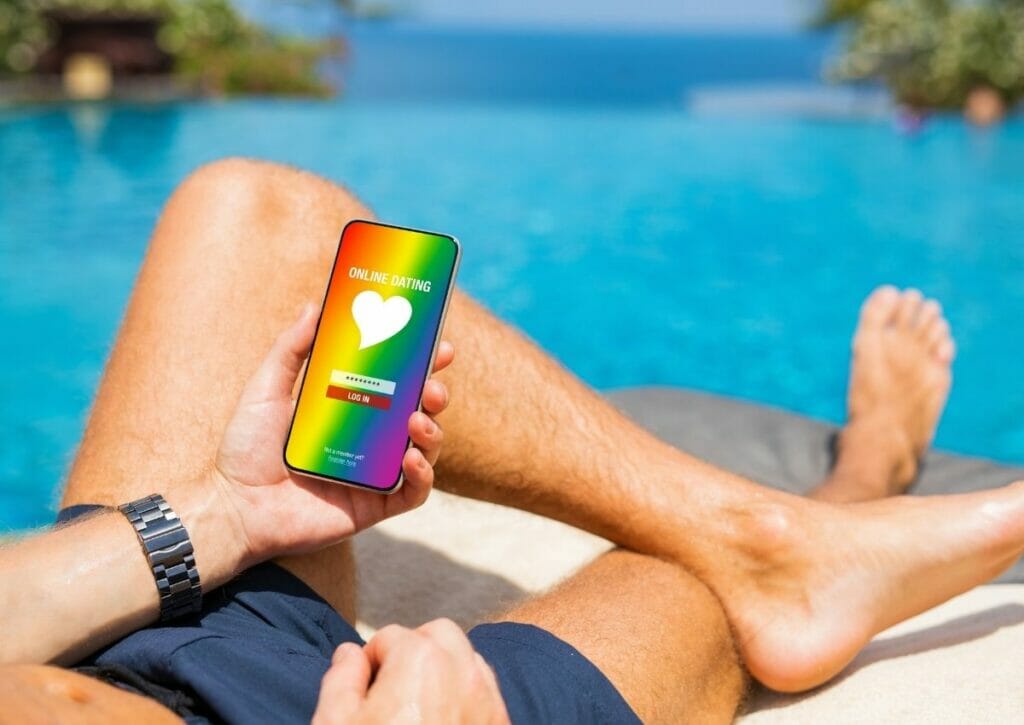 And to think of it in another way, style also serves to let the world know who we identify with, to place ourselves into part of a particular group. We wear certain fashions for this purpose, though for the most part, we do it subconsciously. For instance, if we regularly wear sports-themed attire – jerseys, ball caps with team logos, jackets emblazoned with team colors – then at least in some part we seek to mark ourselves a part of "tribe," in this example as a jock or athletic sort.
Someone who wears stark makeup (heavy eyeliner or mascara against a very thick, very pale foundation) and dons black every day, does so to be part of the "goth" tribe, because that is predominately how they wish to identify. And so on. The same goes for those who are part of the LGBT community and like their fashion to reflect that. As always we seek to serve the fashion needs of these folks.
So when we think of our phones as fashion accessories and as extensions of ourselves in terms of how we choose to present ourselves to those we encounter, it is with this in mind what we proudly present you with the best and most fabulous gay pride phone cases to be seen anywhere.
Let's go.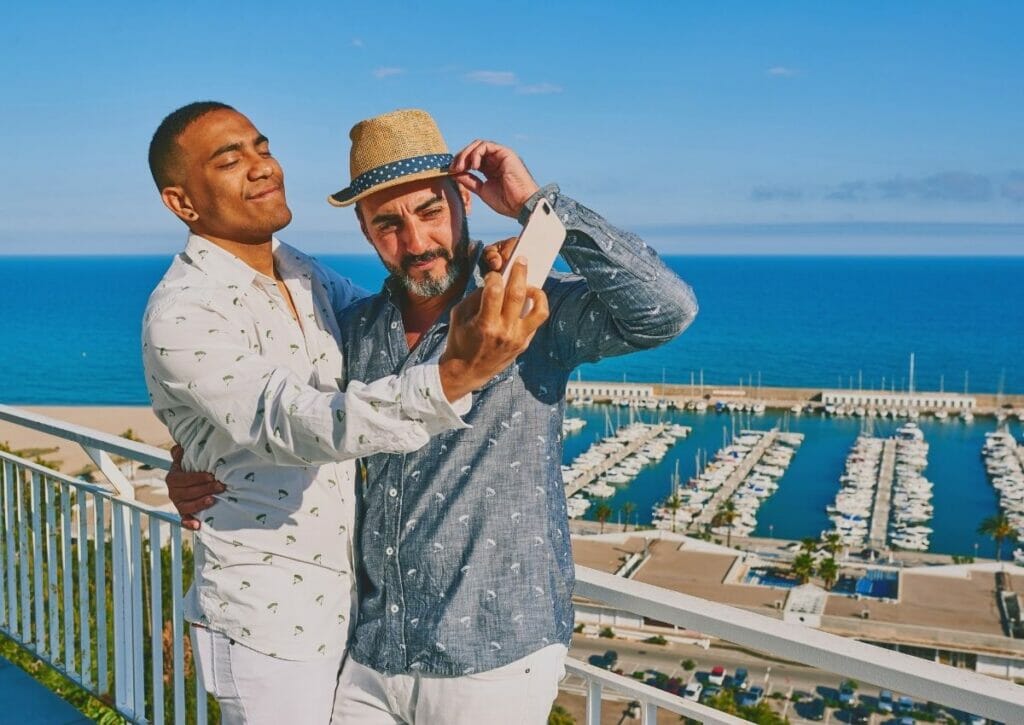 Add some razzle-dazzle to your life with this dazzling rainbow sequins phone case. Gay pride has never looked so fabulous as it does here. If you love glittery, shiny, glamorous things then this is right up your sparkly alley.
The perfect gay pride phone case that matches your style and shouts loudly and proudly who you are.
Here we have a phone case that is absolutely stunning in every sense of the word. The messaging is equally sensational. There could be no better way to summarize the pride movement than with these three simple words. And what better way to embrace the message than with your phone?
It's crazy how much of our connection to the outer world happens through these little devices. They are like windows into our lives and in so many ways they reflect our personalities. What do you want yours to say about you?
This gay iPhone case proudly emulates the gay pride flag in all its splendor. You will adore the beautiful vibrant color here, and you'll appreciate that it expresses your pride and confidence in yourself. The colors of the pride flag represent life, art, sexuality, healing, serenity, spirit, nature; and these are things that one should embrace and incorporate into their everyday life.
This beautiful phone case is a good way to start, and it can be a constant reminder of the spirit of pride since you will be constantly looking at it. Like most of the phone cases, you will see here, it would make a wonderful (and inexpensive) gift for that LGBT person you know.
Be not only proud, but be enthusiastic about it with this exuberant case. You have a lot of love to give, so why not shout it from the rooftops. Declare your bisexuality with your most important fashion accouterment: your phone.
Wear it like an LGBT badge of honor, for embracing pride means loving yourself in full. Be ecstatic with yourself and that vivaciousness is sure to infect those around you with the same spirit of self-approval.
Since its release a few years back, the song "Girls Like Girls" has not only catapulted singer-songwriter Hayley Kiyoko's career but has also become an LGBT anthem in the bargain.
With this lesbian phone case, you can pay tribute to this spectacularly awesome piece of pop music. And if you haven't seen the video, shame on you: you've really missed out on one of the coolest music videos in recent memory. But anyway, the matter-of-fact message displayed on this case holds true, because sometimes "girls do like girls like boys do. Nothing new," to quote the song's lyrics.
What a wonderful gift this would make for your lesbian friend or family member, especially if they are a fan of the song and the artist, who herself identifies as LGBT.
Here we have a phone case that doesn't have eye-popping colors or intricate, arresting imagery. Nor does it have trippy graphics or dazzling visual motifs. But it is a beautiful case nonetheless. It features upon a solid black background the definition of love, with a double Venus symbol above it, which represents same-sex relationships.
The point here is that love knows no gender or orientation. The concept of love cannot be shoe-horned into fitting whatever society thinks it should look like. If you agree then you need to own this case and make its message part of your life.
This colorful phone case is quintessentially gay pride, because it literally says "gay pride" on the case. If you are bold and direct in your expression of pride, then you will love the bold and direct messaging here.
To be sure this item minces no words. Those words are superimposed over a gay pride rainbow flag design that is sure to catch the eye and serve as a reminder that pride is an attitude and a state of mind.
Check out this trippy gay phone case. It features a melting liquid rainbow aesthetic with vibrant colors. If this is your kind of thing – if you love the eccentric, the psychedelic, the kaleidoscopic, the unconventional, the bohemian – then you will adore this. Make it part of your fashion ensemble. You don't have to be a hippie to appreciate the hippie aesthetic.
Your phone will love groovy and far out with this case. And best of all it will display your pride for all to see, since it keeps with the gay pride rainbow theme. Get one for yourself and then get one for that eccentric LGBT or straight ally friend you have.
Be blunt about protecting your rights with this case. It features the gay pride rainbow motif in gorgeous colors that pop in any lighting situation. It also displays the message "Who I Love Is Not Your Problem Or Your Choice."
If this no-nonsense style fits your personality – in other words, if you are the type who doesn't mind telling it like it is – then this is the only LGBT phone case you will ever need to express yourself. Let everyone know you're not here to take any gruff with a customized phone that looks fabulous.
This is another, much different take on the "Love is Love" phone case. This one has for the background slanting rainbow stripes, with the beautiful message superimposed in the forefront. It is a striking image indeed. Make pride a part of your style with this fabulous phone case.
No doubt your LGBT friends would love it too – so much in fact that they may pester you to get them one. And why not indulge them?
Messaging such as this is a great way to heighten visibility for the gay community, and even though it may not seem like such a simple thing could make an impact, the collective effect of LGBT fashion definitely will make a difference in the long run and help to win hearts and minds in the fight for equal rights for all people, everywhere.
Here is a phone case that can only be described as positively gorgeous. The sensational graphic on this case really says a lot within such a small space, and you will adore the beautiful art style employed here.
The graphic features a pair of locked hands – one white, one brown – with flowery bracelets. The message here is that love knows no color or gender. It is a beautiful expression of acceptance and LGBT pride. It gives a whole new meaning to the phrase "Flower Power" to be sure, and puts a gay pride spin on the core values of peace, pacifism, and non-violence as embraced by the flower power movement.
If you share these values then you can say so without having to speak by decorating your phone with this beautiful case.
This phone case has some of the most striking imagery of all the products featured on this list. It features a rainbow hand making the peace sign against a stark black background. The effect is simply stunning.
If you embrace the ideals of peace and changing the world for the better through pacifism and progressive thinking, then this phone case is made just with you in mind. They say a picture can be worth a thousand words, and this gorgeous case is a testament to the truth of that statement.
You will love the simplicity of the message and how that simplicity only serves to make the impression it leaves all the more dramatic. If you consider yourself a believer in peace and LGBT rights then you simply must own this case and make it part of your style.
This gay phone case has what has to be one of the most phantasmagorical aesthetics we have yet featured. It can only be described as dreamlike and a touch surreal. For these reasons, you will adore it.
The graphic shows a motif that has smiling clouds vomiting rainbows. If that doesn't tickle your whimsical side, then we don't know what would! This is surely one of the most creative and fanciful gay pride phone cases you'll ever see anywhere, so if you have an imaginative bone in your body then you should decorate your phone with this and add a touch of the chimerical to your life.
This hot phone case has a stunning comic book aesthetic that you will absolutely go ga-ga for. If you are obsessed with LGBT Marvel characters it might be right up your alley, however, you don't even need to be a fan of comics or graphic novels to love this.
The colorful graphic on the case has a pair of lesbian superheroes – or in this case, we should say Superheroines – pulling together for a passionate kiss. If we didn't know any better we'd say that looks just like Wonder Woman and Superwoman, the latter wearing a gorgeous flowing gay pride rainbow cape. But being serious this beautiful case is a great way to bring some inclusivity and LGBT representation to a realm of pop culture that could still use it.
And besides that, let's not forget that the case just looks freaking awesome, point-blank. It will be a hit everywhere you take your phone.
And now we close out the list of the best gay phone cases with what is sure to be the favorite of many. "All For Love and Love for All."
It doesn't really get any more inspirational than that, does it? This beautiful messaging is highlighted by a stunning montage of imagery adorning the case, these featuring similar messages such as "Equality Means All," "Love knows no gender," "Make America Gay Again," and "You're Not Alone."
Each part of the montage incorporates the pride rainbow motif. This would be a hit with your LGBT friends, so get them one too or at the very least let them know about this fabulous phone case.